Building Blocks of Inspirational value is a series dedicated to the most amazing things done by exceptional members of our community.  More than just an amazing build or cool design, this feature series focuses on those and their perspectives that bring a higher order to both what we do here in the metaverse and the brother space to which we are enveloped in.  With a focus on value for the community at large, this series features those that through their efforts help to uplift us all.
For this one we wanted to dive in with Mundo Crypto to this excellent Uplift World explainer video made for the Spanish Minecraft lovers out there.
Links & Notes
As mentioned, when broken down into step-by-step instructions, getting started and uplift world really is quite simple. Check out our QuickStart Guide over on The Uplift World homepage for an easy to follow process that will have those interested in the world in minutes.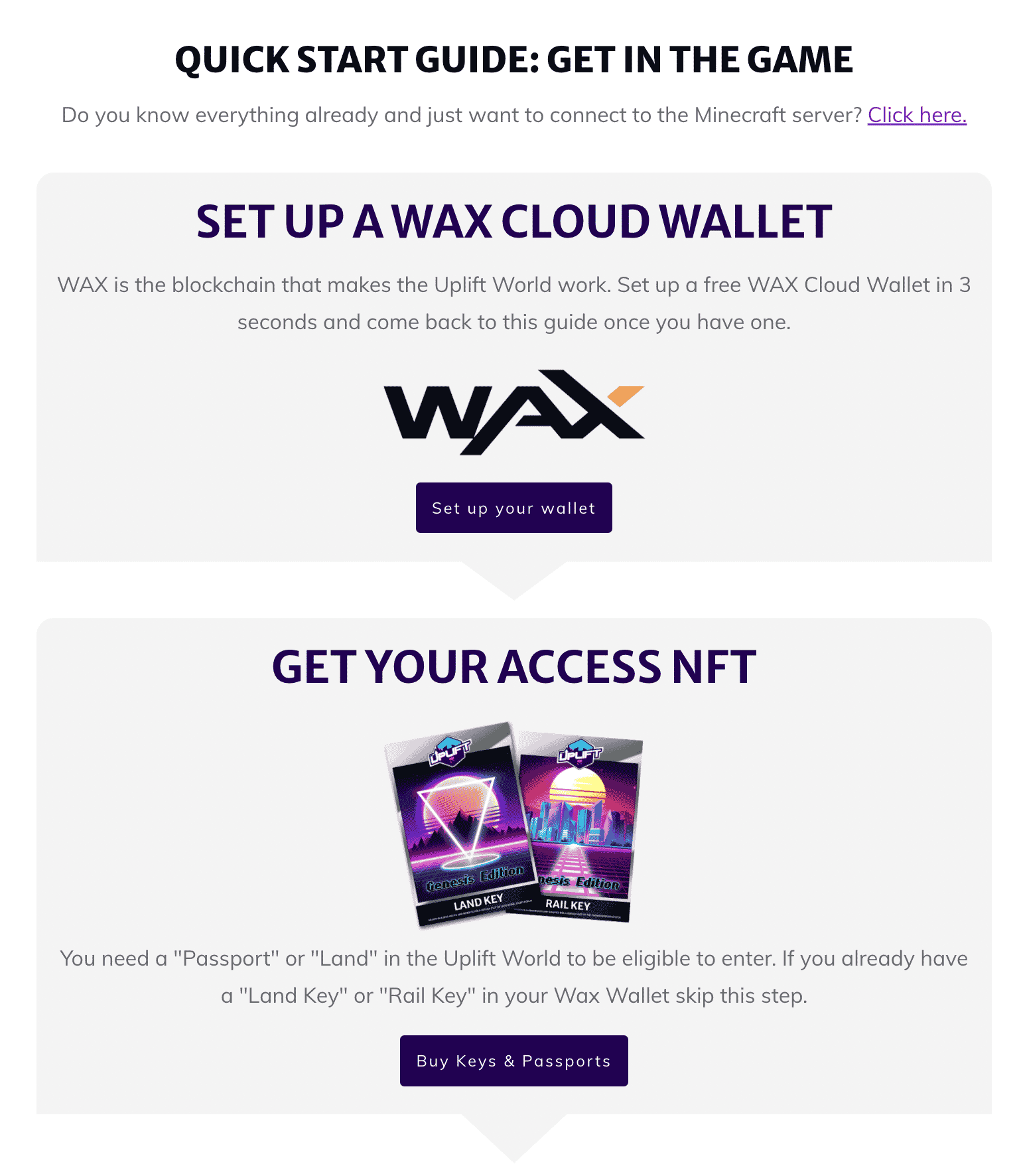 Mundo Crypto's Gratitude Build
For more on Mundo Crypto do make sure to check out the links on the YouTube video above.  Ask for his ongoing's in The Uplift World Metaverse, we definitely recommend you check out this Gratitude build at 3777, 2428 entailing entailing a maze, shops, museum, aquarium, art gallery, and more!  As an entry to our recent gratitude build competition, it really does demonstrate the caliber of this UpLifter.
As for all of you out there, we encourage you also have a go at showcasing your impressions of the uplift world. We are a strong community with a lot of heart and soul that is on course to take the world by storm. It is through condom like the above people across the world can glean insight into all of the magnificent things happening within our metaverse.  Special thanks to Mundo Crypto and those like him that take the time to teach the world about all that we do here in The Uplift World.

The Uplift World Official Links
*Article & cover image of Mundo Crypto's Surreal Temple Complex by Jimmy D