The metaverse is vast in its inhabitants, and equally as extensive in the empowering inspirations brought to life as truly remarkable builds.  Of course every build has a story, but this story is more than likely going to have an affect upon the whole iconic nature of this staple Ghostbusters cultural symbol above and beyond what you could possibly imagine. Before we dive in completely however, for those of you that might not have been around back then, or even for those of you that need a refresher, the following clip from the official Ghostbusters YouTube channel should get you up to speed and in tune with the background of the story behind this incredible Gratitude build.
And now for the part of the story, at least for one man whom you might remember from our Gratitude Estate Sale, Live!!, DCRingo, the tale within a tale one might say, of how the Gratitude Stay Puft Marshmallow Man in Gratitude at 2550, 3800 came to represent so much more than 2 days of completely focused builders grind.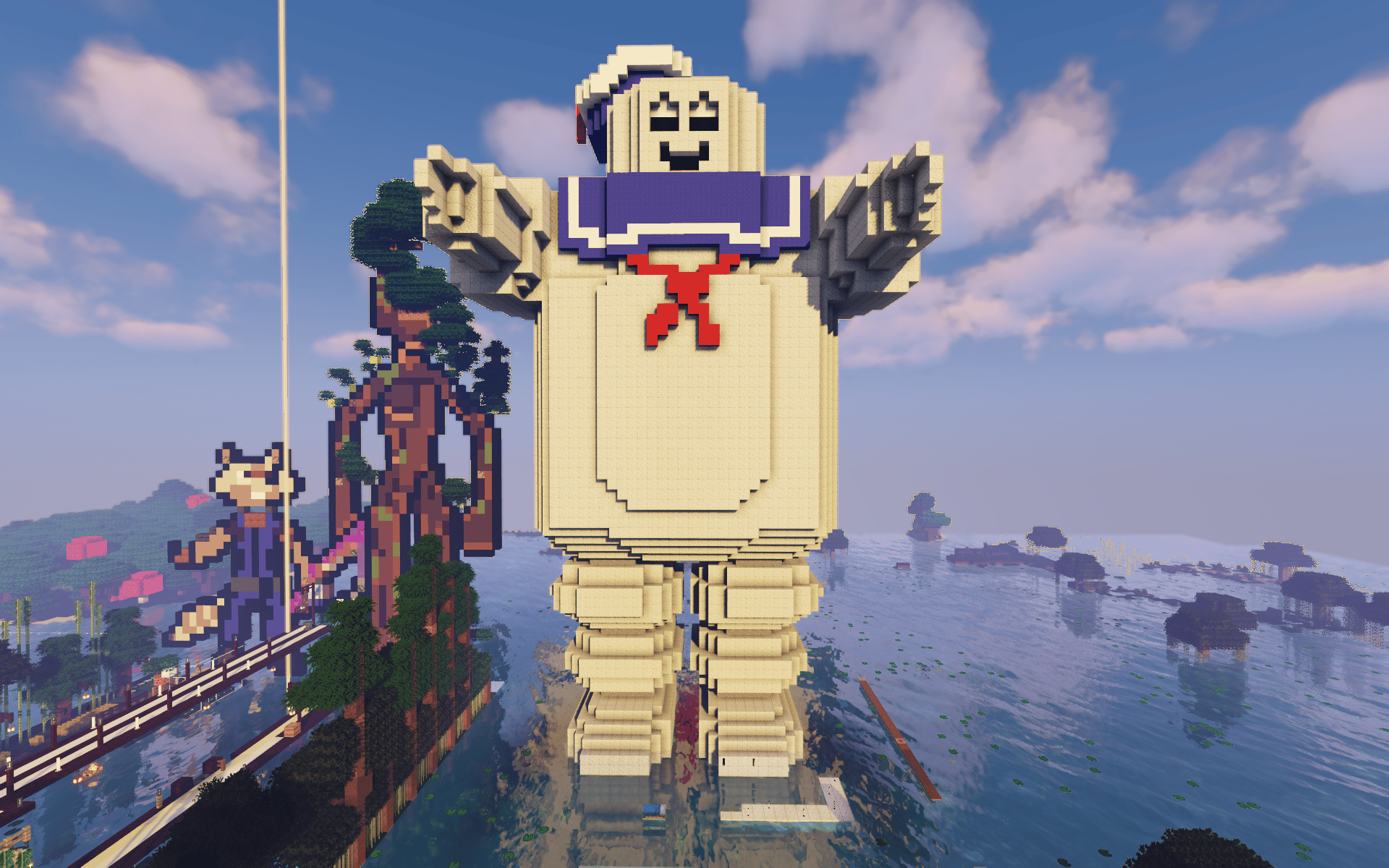 "Back in 1984 when the original Ghostbusters came out, I was 9 years old. I had an older sister who was the darling of the family and had just turned 13, so it was like I was invisible to my family. Our step dad was in a biker gang and he was pretty violent with my mom, so I spent almost all of my time in my room with the door closed building things with legos taking electronics apart to study how they worked. I also had hundreds of books, many of which were encyclopedias. I read and studied and that was my life.
Bring in Ghostbusters. It was a movie about nerds doing fun things. Total nerds. They were… well.. .they were the way I saw myself. I was a nerd, here were these nerds saving the world. And they were fun. To top it off, my town was overcome with Ghostbuster mania. People were painting the logo on stop signs around town and had the police all up in arms. Some guy bought an old hearse and had it all fixed up just like Ecto 1 from the movie. It was absolute madness.
My favorite character from the movie was Stay Puft. I had to be consoled when they blew him up at the end. When the movie was over, I begged my mom to buy me Stay Puft marshmallows and was devastated to learn they were fictional. There WERE NO Stay Puft marshmallows. (They actually were released nearly 30 years later as official movie merch). Anyway, the character has always been a fun part of a rough childhood to me.
Later on, when I was old enough to realize he was wearing a sailor suit, I became fascinated with the US Navy. When I was 34, I joined the navy and served 7 years. Every time I put on the white dress uniform, I would tell people it was my Stay Puft suit. Bringing Stay Puft to Uplift was special to me because it brought together the character and my childhood love for building with legos. If I ever sell the plot, I want it to be to someone like me with passion and love for Ghostbusters and Stay Puft." DCRingo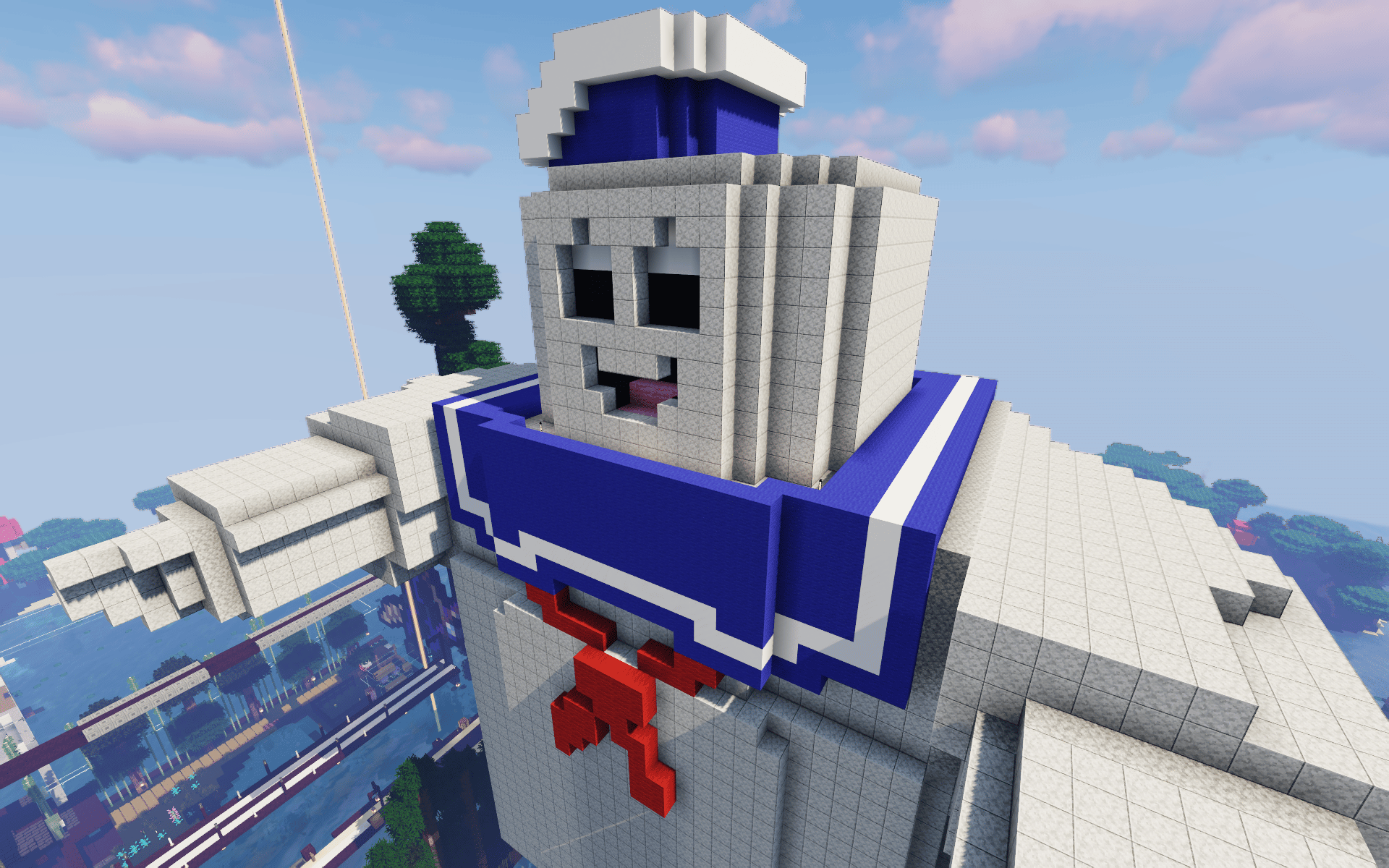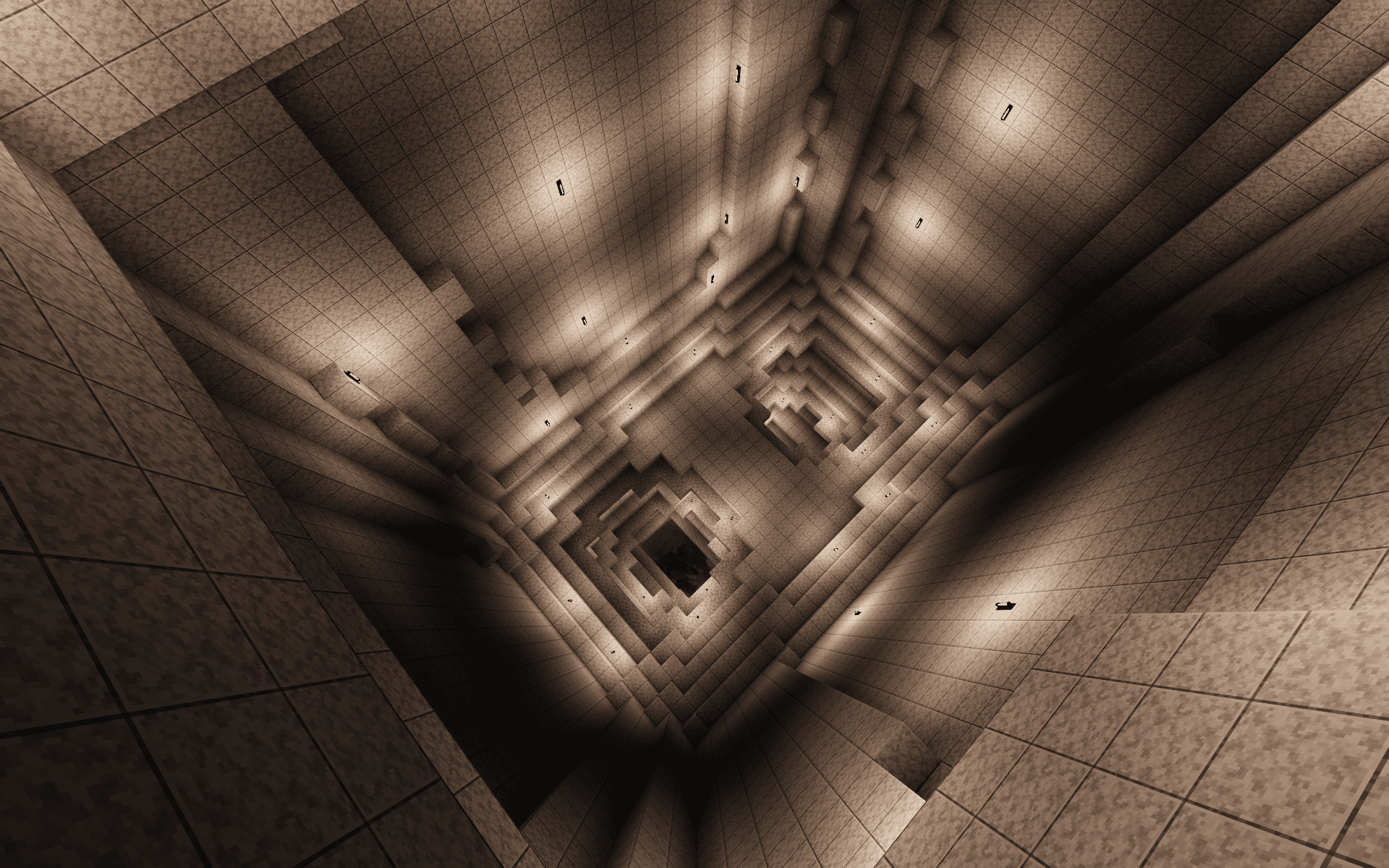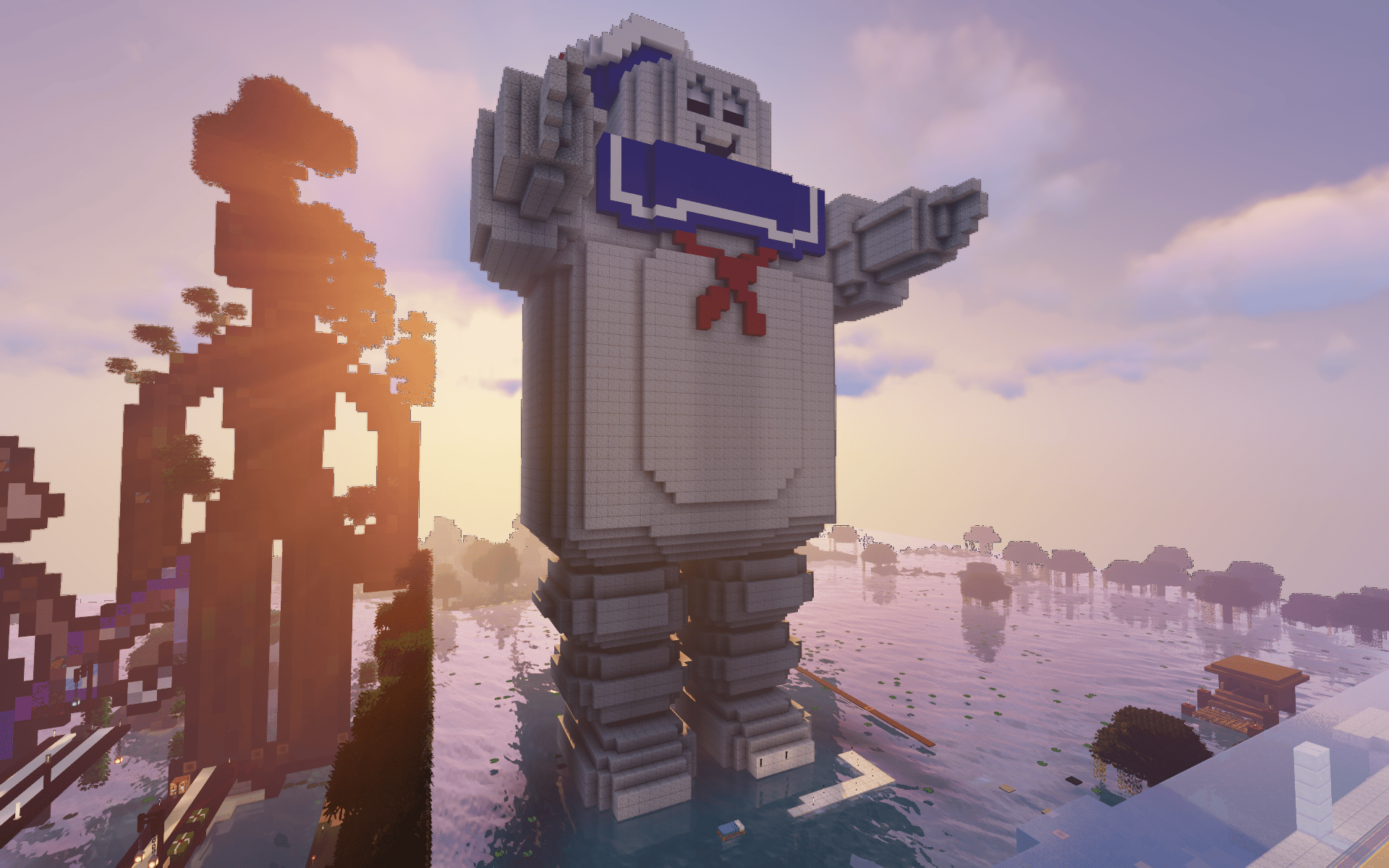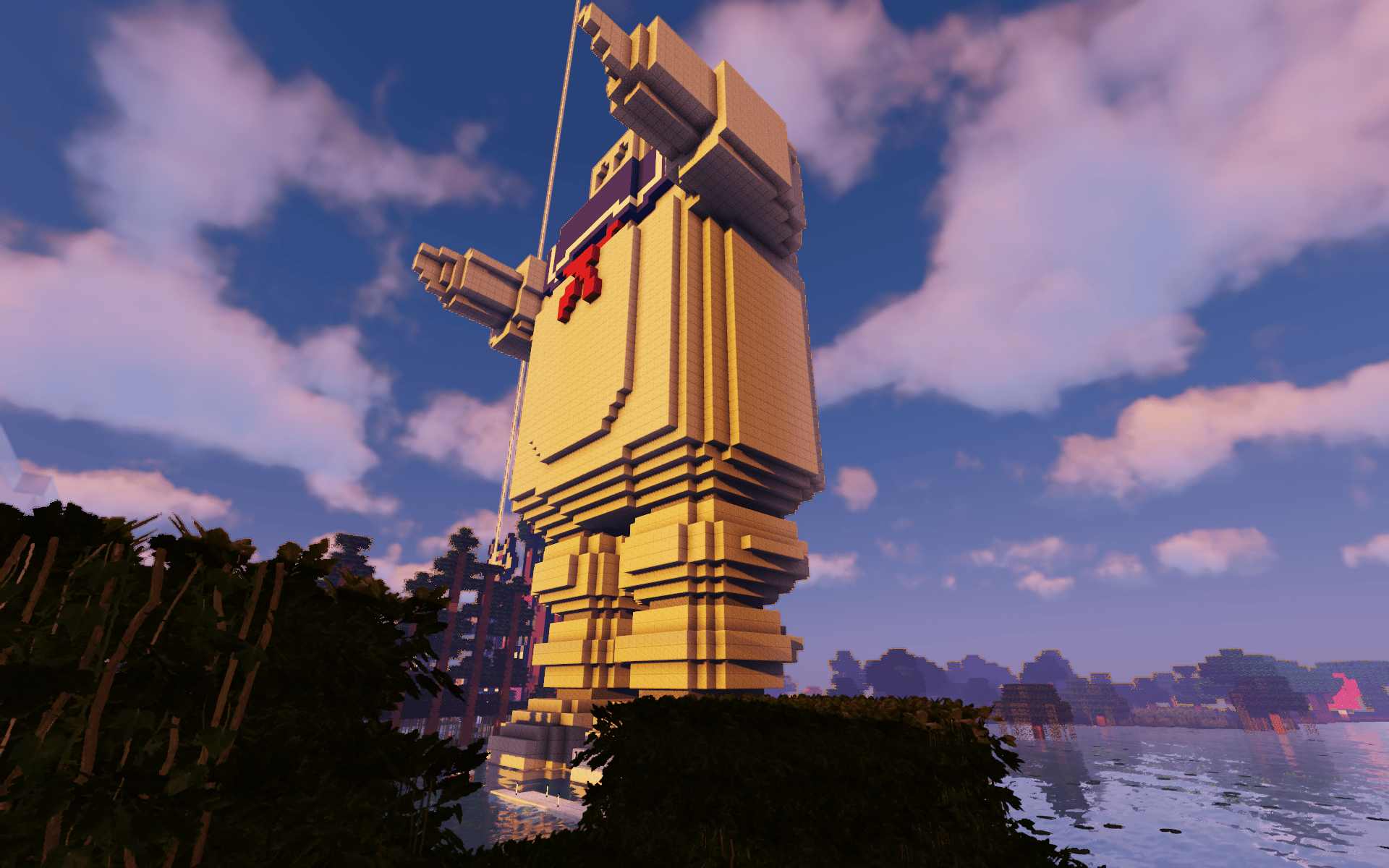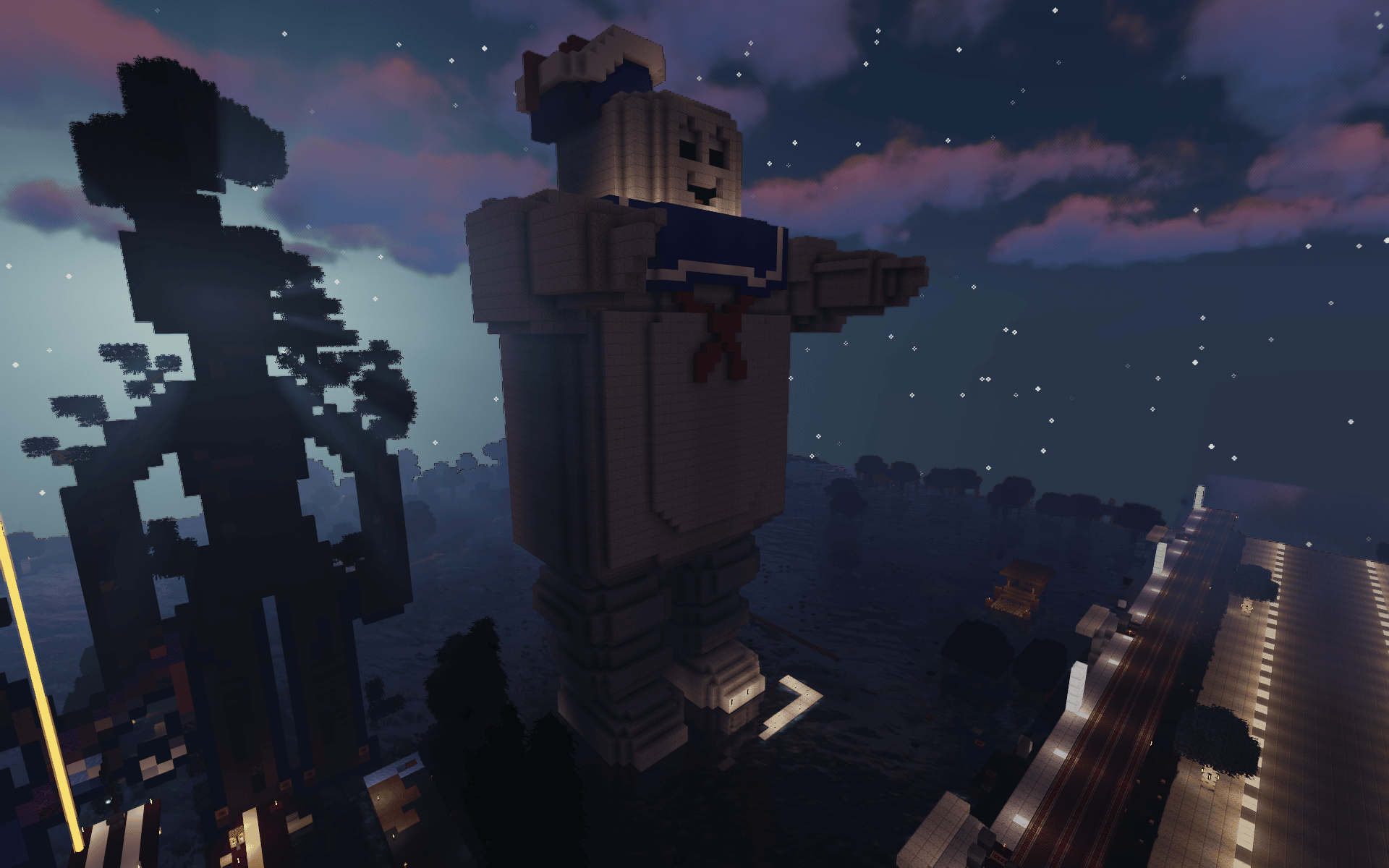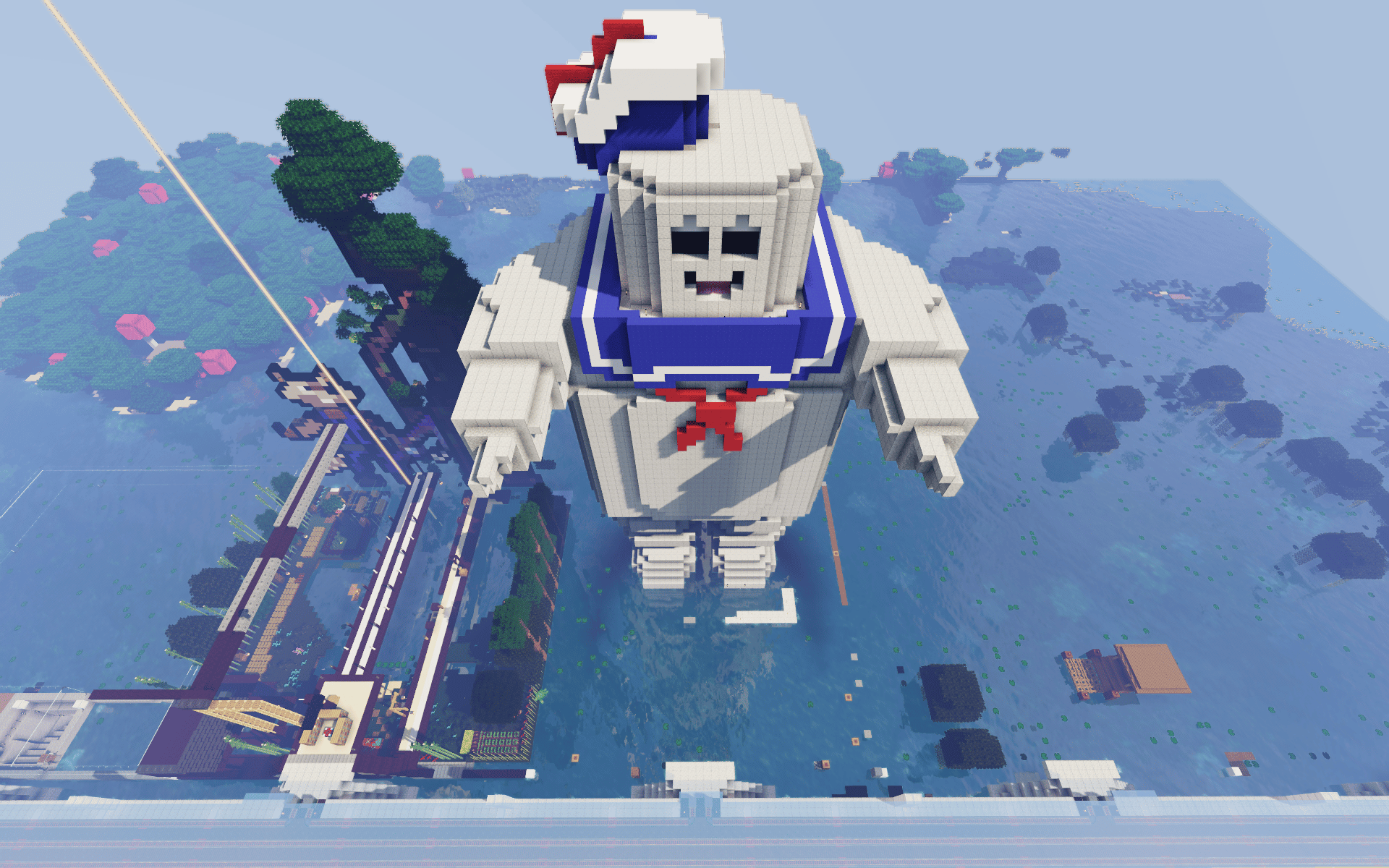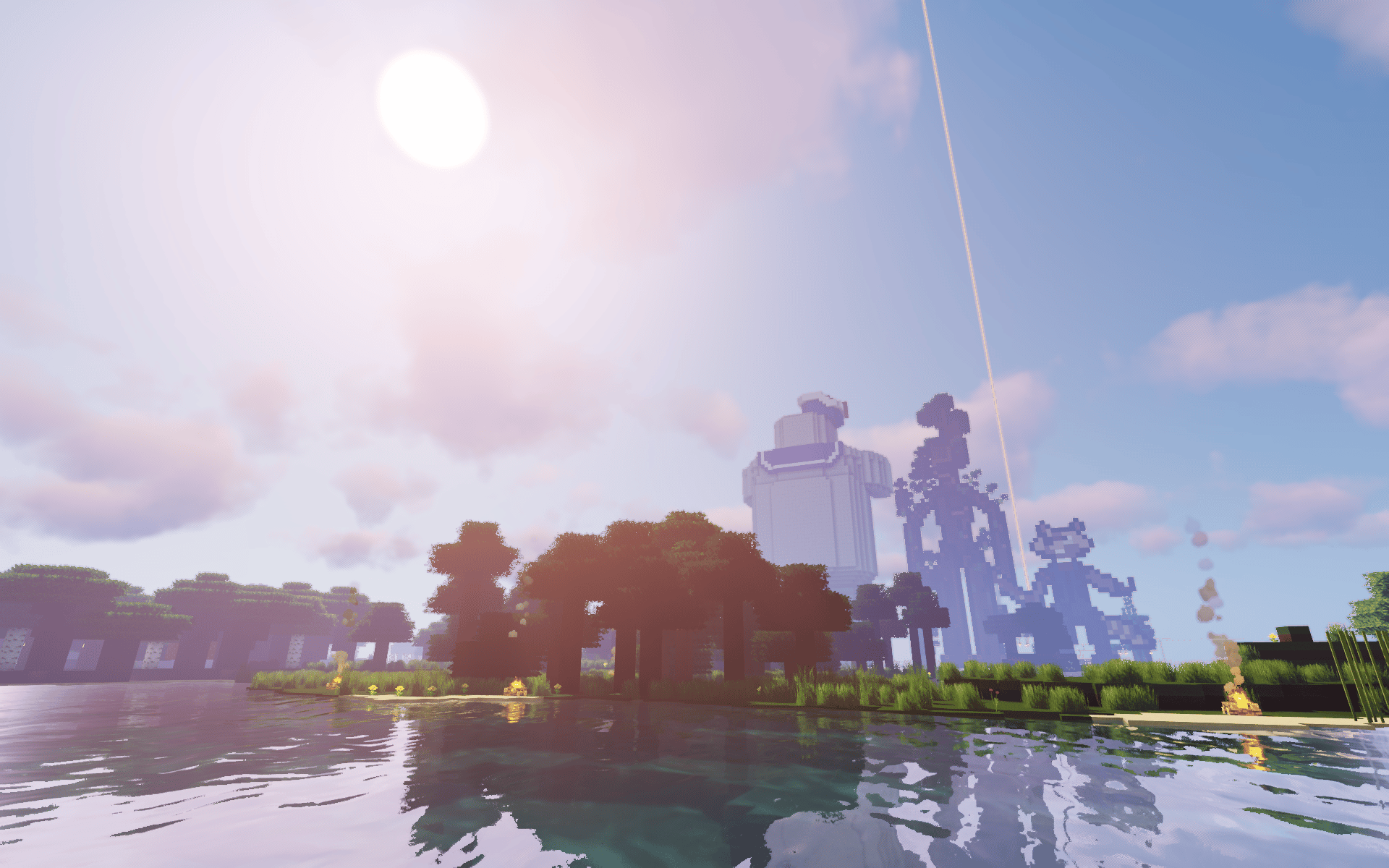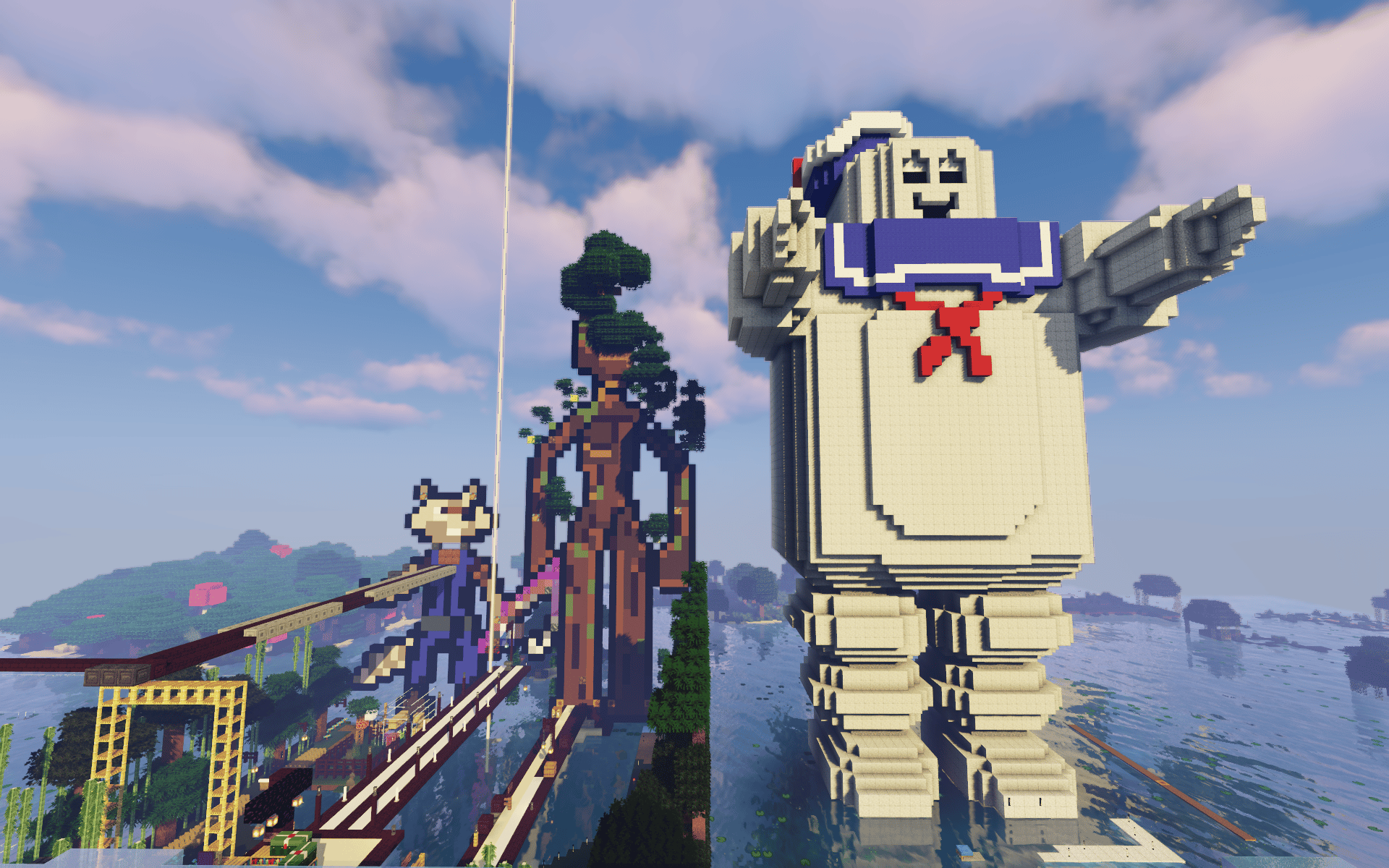 Special thinks to DCRingo for sharing this most amazing of inspirational build stories with us here at The Uplift World.  It truly is amazing the level of human we have attracted into our stream of positive consciousness here in our little shared corner of what is fast becoming the blockchain metaversal place to be.  It is because of stories like this and astonishing builds of inspired meaning that this project, community, and collective experience we all share has taken on an awe inspiring aura which every other simple Minecraft server or metaverse would be lucky to achieve.  We truly have won the lottery with people like Ringo and others that continuously strive to bring value into this world so many of us consider our metaversal home.
And as for the rest of you out there, do you happen to have an event, gallery, interactive or inspired build of your very own you'd love to see featured right here on our official site?  Well, don't be shy, cause we really do want the world to know about and interact with you both in the metaverse and alongside your aura beyond.  Please don't hesitate to reach out to Jimmy D on Telegram, Twitter, or Discord anytime for assistance on putting whichever best suits your preferred vantage point into motion for this type or any other article feature right here on WhereWeHideAllTheAlpha.com.
In the meantime, thanks as always for dropping on into our official blog and catching up with all the amazing things that is coming out of this absolutely formidable community. Please do help us by sharing this out far and wide so that together we can show the world at large just how amazing this blockchain based metaversal venture continues to become.

The Uplift World Official Links
*Images and article curated by Jimmy D from the story provided by DCRingo