4 TWISTED UNDERGROUND TUNNEL MAZE SYSTEMS LIVE DEEP BELOW THE CITY OF LEFTLAND IN THE UPLIFT.WORLD METAVERSE.  4 LUCKY HUNTERS WILL FIND 4 TREASURE CHEST OVER FILLED WITH NFTS & TOKENS!
When
Friday April 1st 4pm EST/1pm PST
Where
Leftland, Genesis 4200, 4100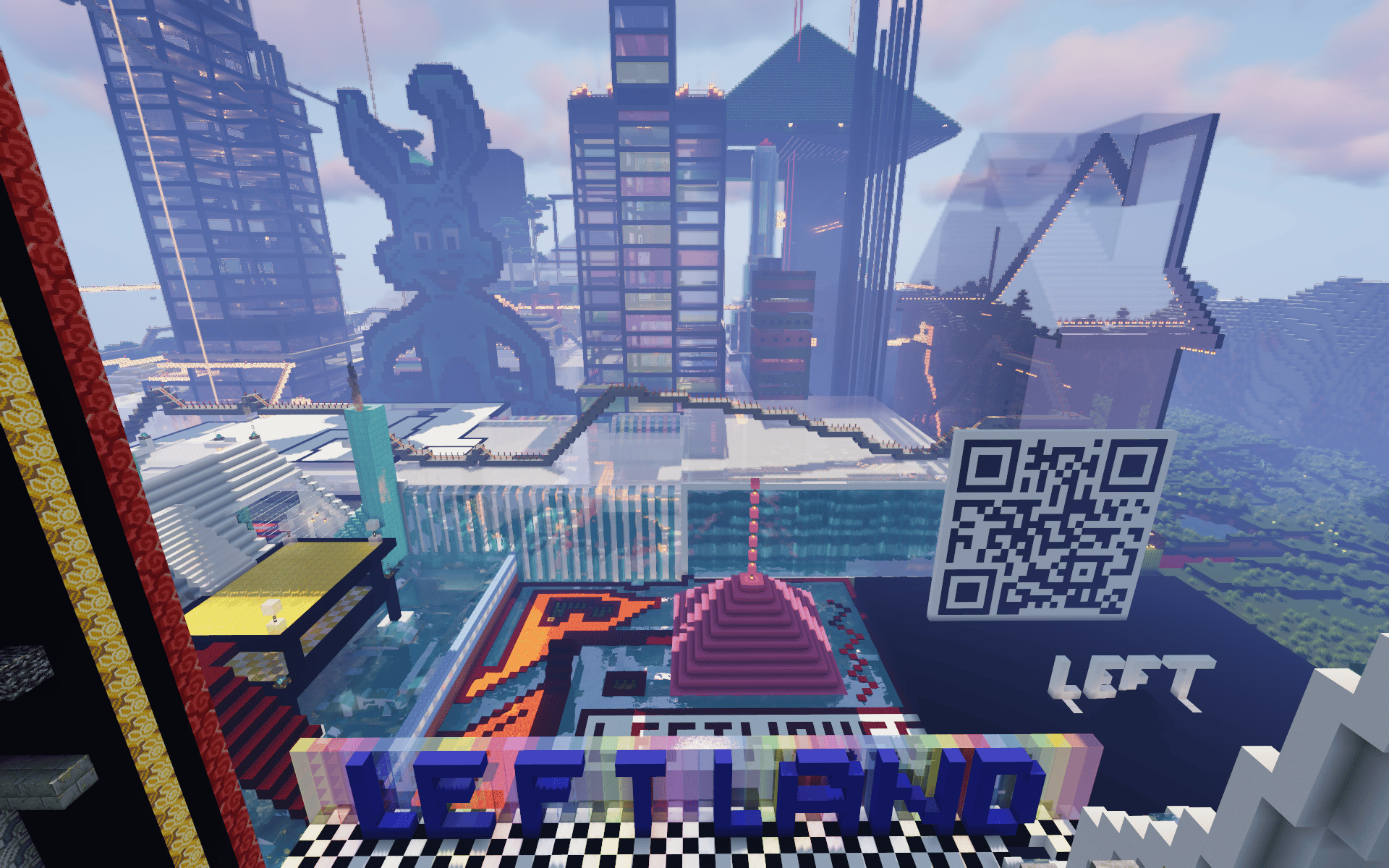 How to Join the Hunt
If you don't already have access to The Uplift World metaverse, take a look at the Quick Start Uplift World Guide.  You will need to have access WAX Wallet of some kind.  If you have never used one of these check out The WAX Cloud Wallet Quick Start Guide for an easy walk through.  You will need to have the Minecraft Java Edition.  Then follow The Uplift World Quick Start Guide to learn how to connect your WAX wallet and Mineccraft user account to Enter.theUplift.world.
Participation
The LEFTLAND tunnels to Treasure at 4pm EST/1pm PST on April 1st, 2022.  When they open, Go!!
Organization & Rules
All announcements for match-ups and updates will be made via the #racers-results channel (if you can't see this channel please ping a mod). Please join the Discord if you have not.
Each week participants will have a set number of matches to complete at a specific raceway. Players will need to reach out to their opponent via Discord to set up a time to complete their matches (please ensure you are a member of our Discord and have the Racer Role!). Players will compete in a best of three 1v1 races. The results will be reported by the user in #races-results.
If one player is unable to contact another racer they must report it in #races-results. If the other player does not respond in Discord or to a mod within 24 hours they will forfeit that match.
Following weeks will have pairings based on their W/L ratio similar to Magic: The Gathering. This is a work in progress and may change for future seasons.
Prizes
4 TREASURE CHESTS HOSTED BY LEFTHOUSE – FADED MONSUTA – GREEN RABBIT – WARSAKEN!!
WIN NFTs FROM METAFORCE COMICS – CLASHDOME – CRYPTOMONkEY – YOSHI DROPS – THEUPLIFT.WORLD – WAX – NIFTY KICKS – NOVOPANGEA – ARENA OF GLORY – ANIMAL WORLD – SMART DIGITAL PAYMENTS – BAD BABY DINOS – THE DIGITAL ACID – WAMPASTOMPA – GRAFFITI KINGS AND MORE!
2 Uplift.world Land Plots

WAX Tokens

LEFT Tokens

BLU Tokens

CMX Tokens

LeftHouse – Action Family ClubCards

LeftHouse – Life On A Train The Documentary

LeftHouse – Digi Jewels Packs


100 Warsaken Cards & Booster Packs

Green Rabbit Game Packs

Rare Faded Monsuta NFTs


MetaForce Comics – Rare & Legendary Comics

CryptomonKeys – Action News Monkey Stacks

Animal World – Crop Field Crate

Arena Of Glory – Common Gladiators

Arena Of Glory – UnCommon Gladiators

Nifty Kicks – NKF Promo Crates

Novopangea – Writers Packs

ClashDome – CitizenPlebs
More prize details will be announced as these prizes find their way into the LeftLand Treasure Wallet. More Updates Coming!
Watch NFT Action Daily News for Updates!
For live coverage of The LeftLand Treasure Hunt keep an eye on NFT Action News!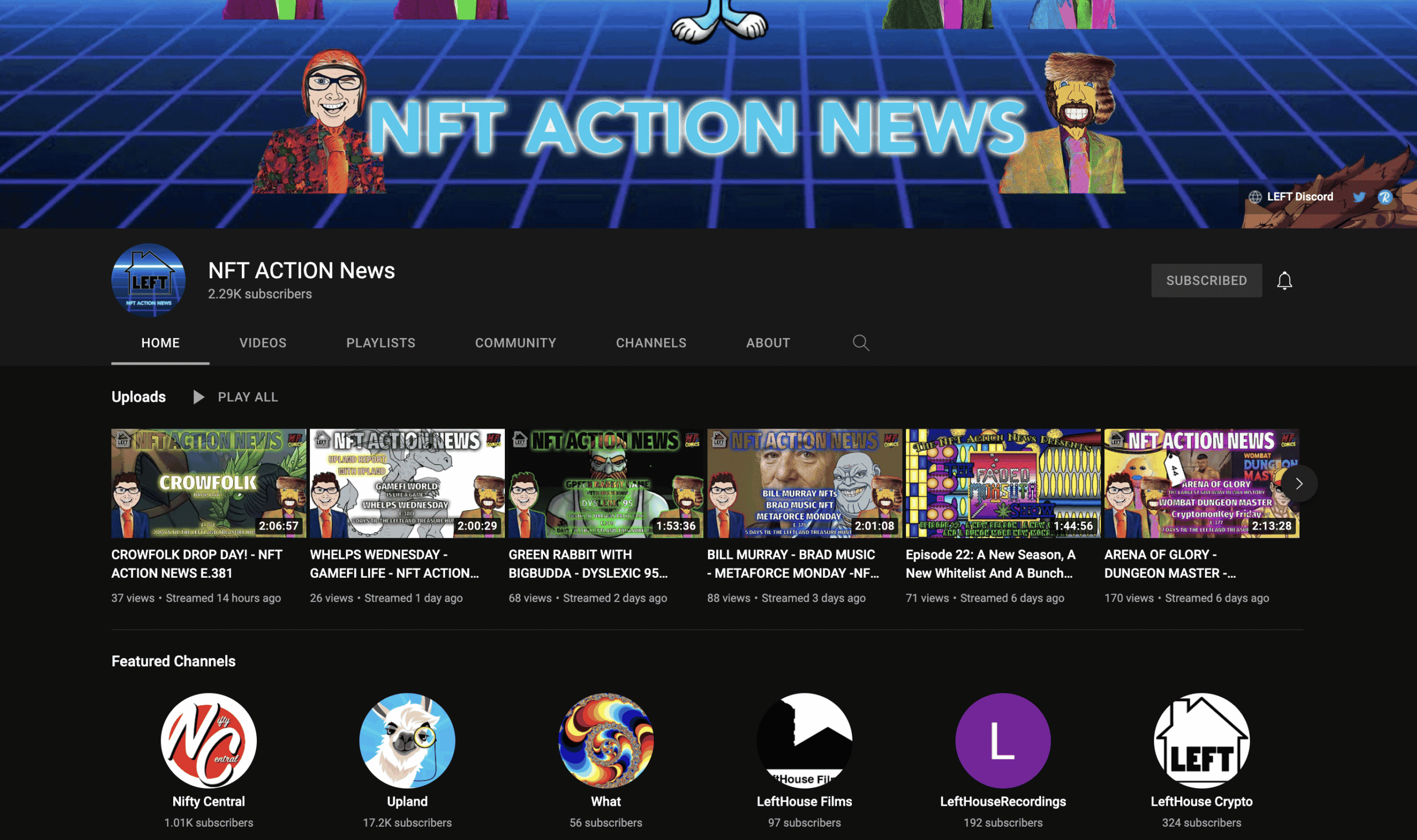 Welcome to the World of Uplift Events
Have an Uplift Event of your very own in mind?  From PVP fighting, to ice track and other races, gallery showings, and pretty much any other types of event you can envision hosting or being a success in The Uplift World, don't be shy and let us know. We are always open for considering a multitude of event ideas to collaborate on helping our communities in the metaverse expand and grow!

The Uplift World Official Links
*Published by Jimmy D