Welcome one, and welcome all, to an experience like no other that ends with the most majestic of falls….
Mitzi's Marvelous Art Gallery and Horse Drop was my first land in The Uplift. I purchased it May 5 2021, thinking I had already missed out! I was super excited when I found it, a bunch of trees, with almost no neighbors! Then right out there in a field nearby were two horses! I had no idea about horse eggs, these horses were caught naturally 🙂 They became the foundation horses for our little ranch. All of our horses are named after famous thoroughbred race horses. Find your way here through a portal in ClasseART's basement, grab a horse, Enjoy winding your way up the spiral looking at art and the view, then take the plunge into the horse drop! I wanted to keep the open air feel and give more room to ride around. The neighborhood has grown and I have some really cool neighbors! 850, 1100 Genesis!! (Mitzi)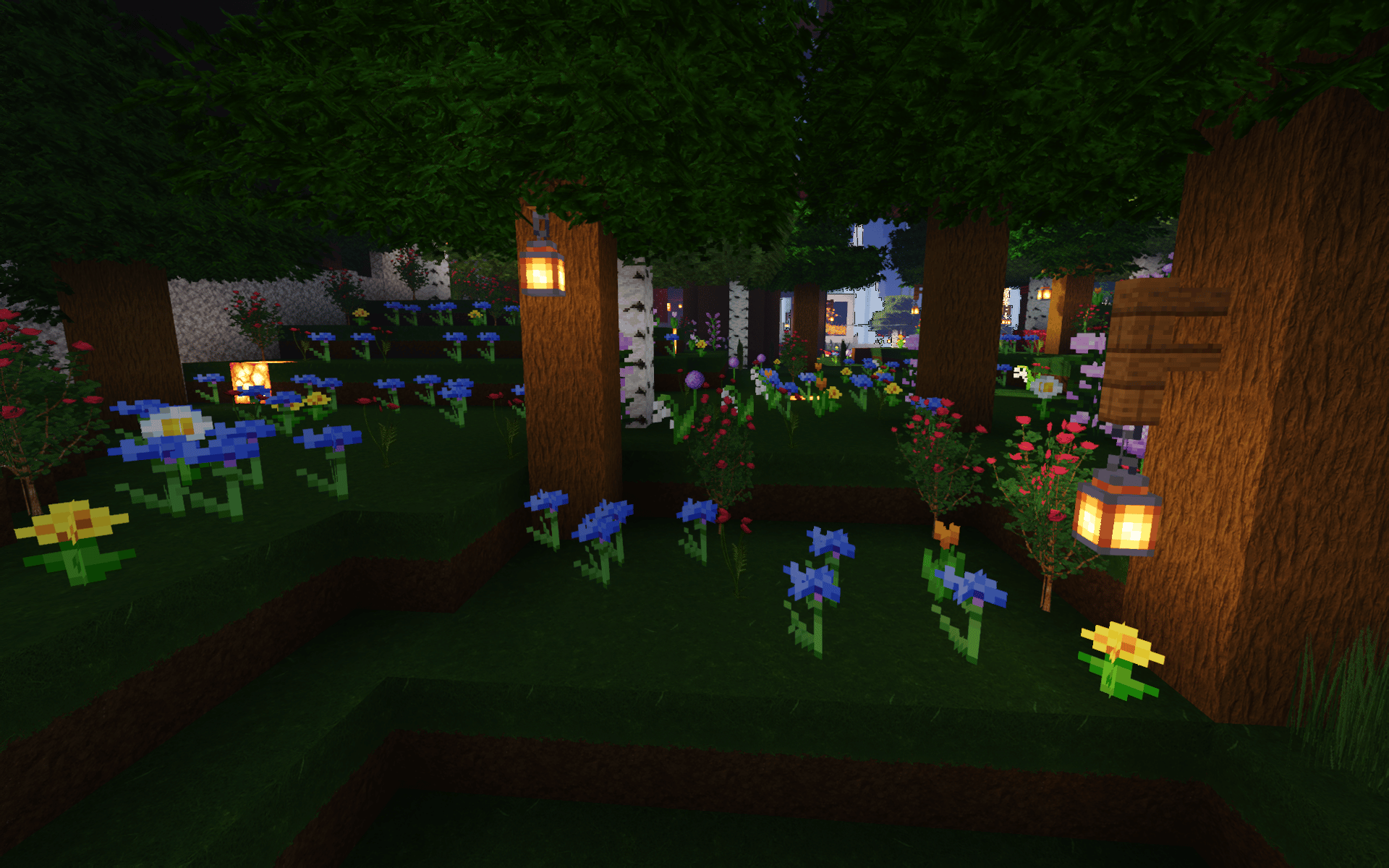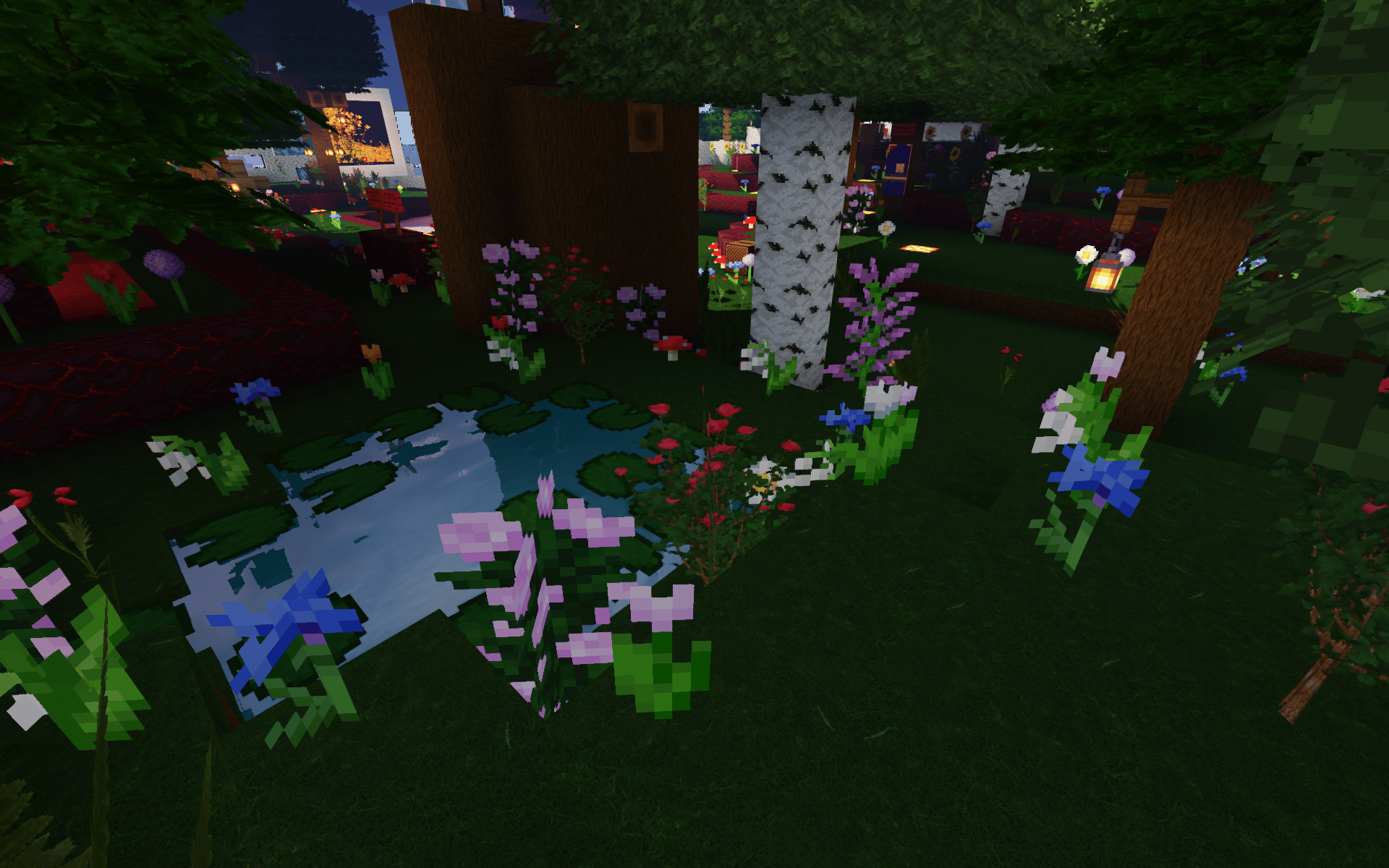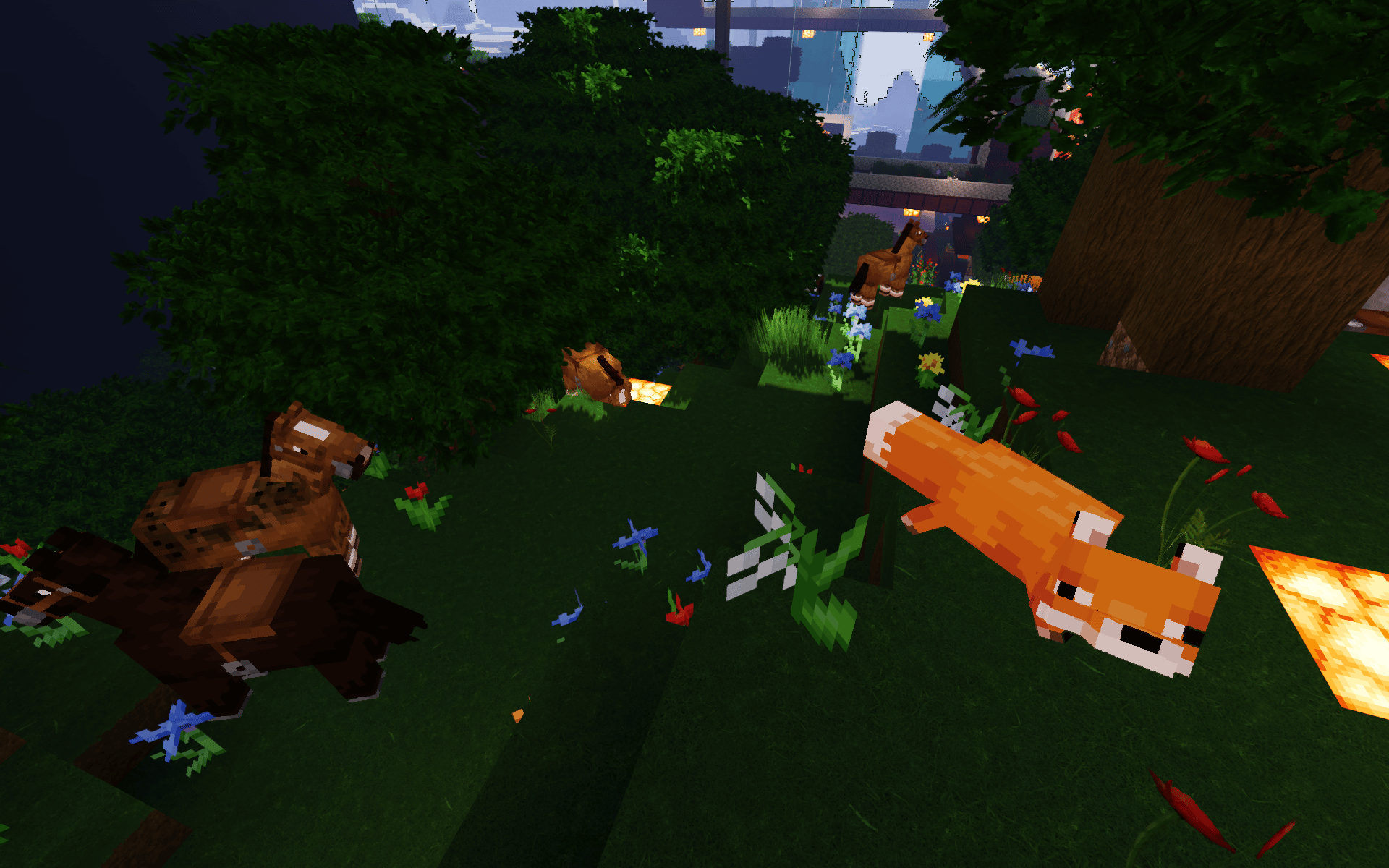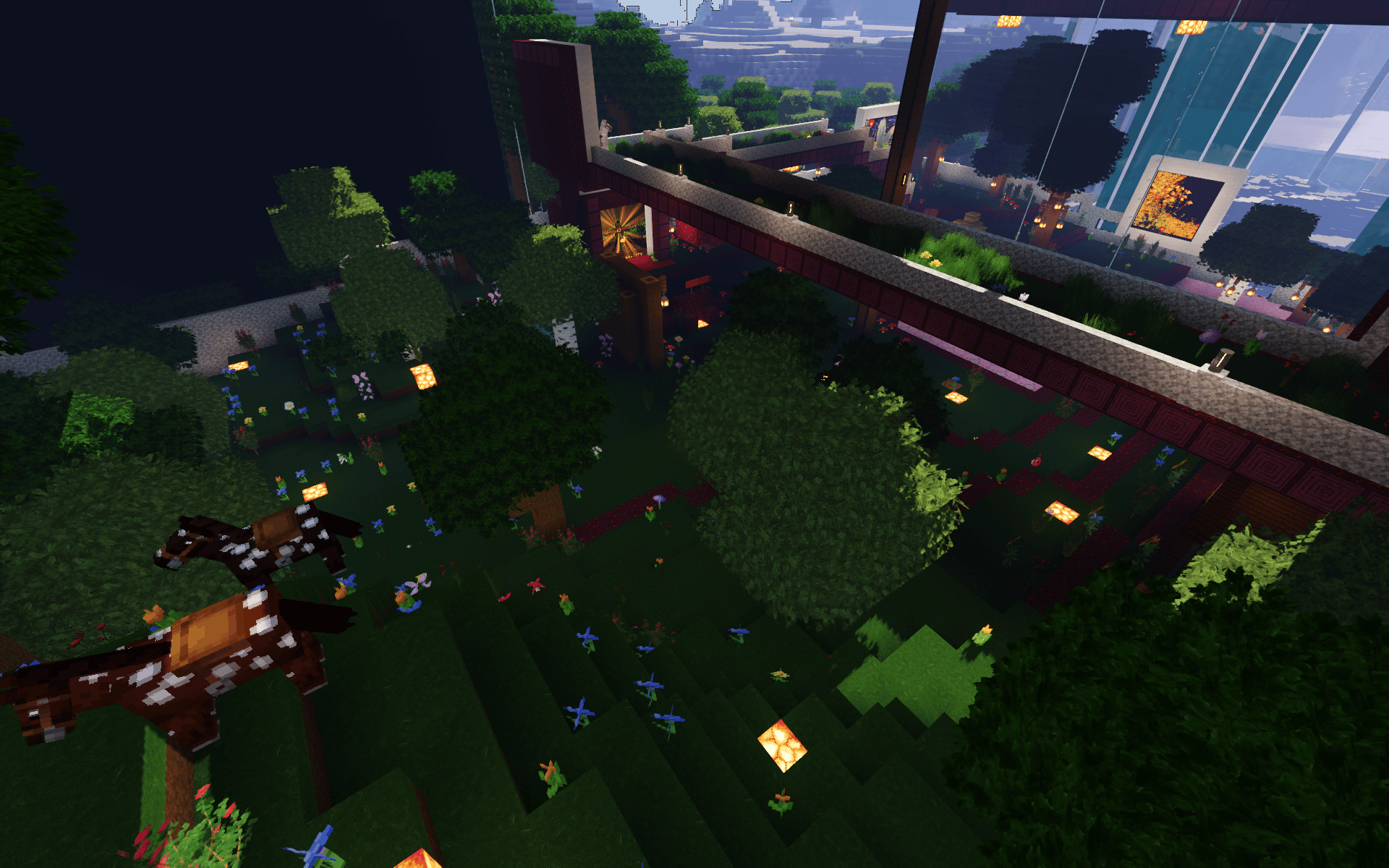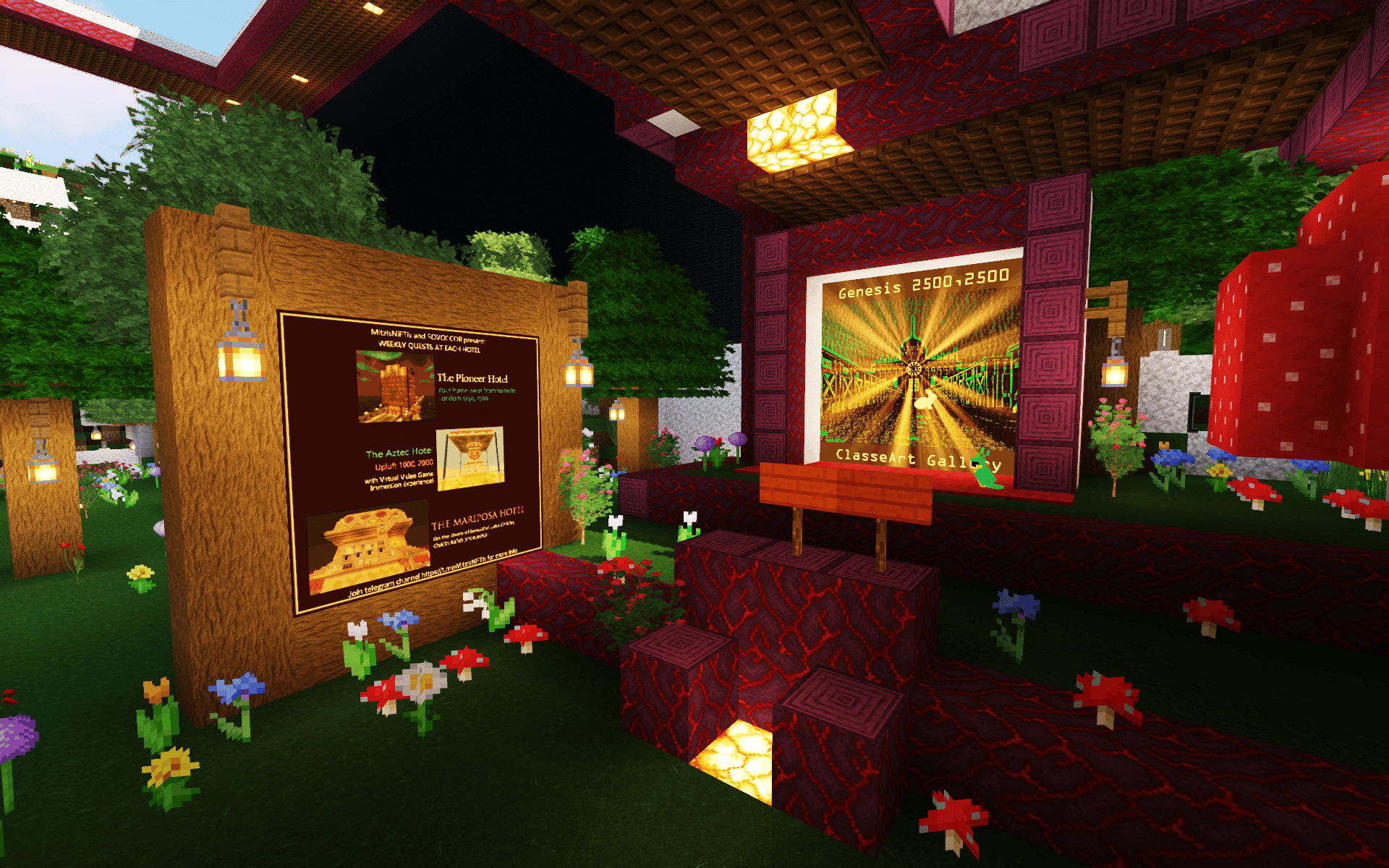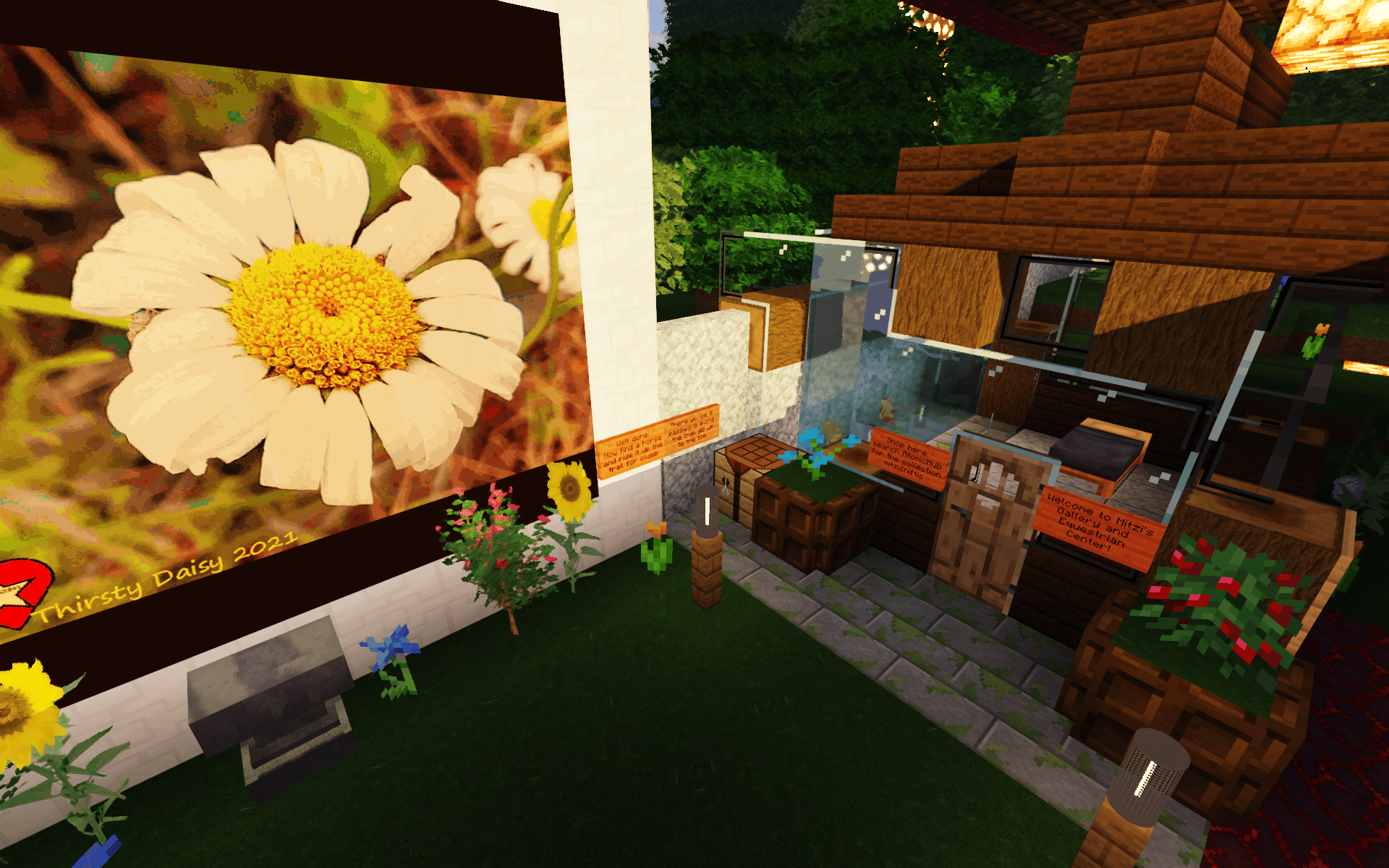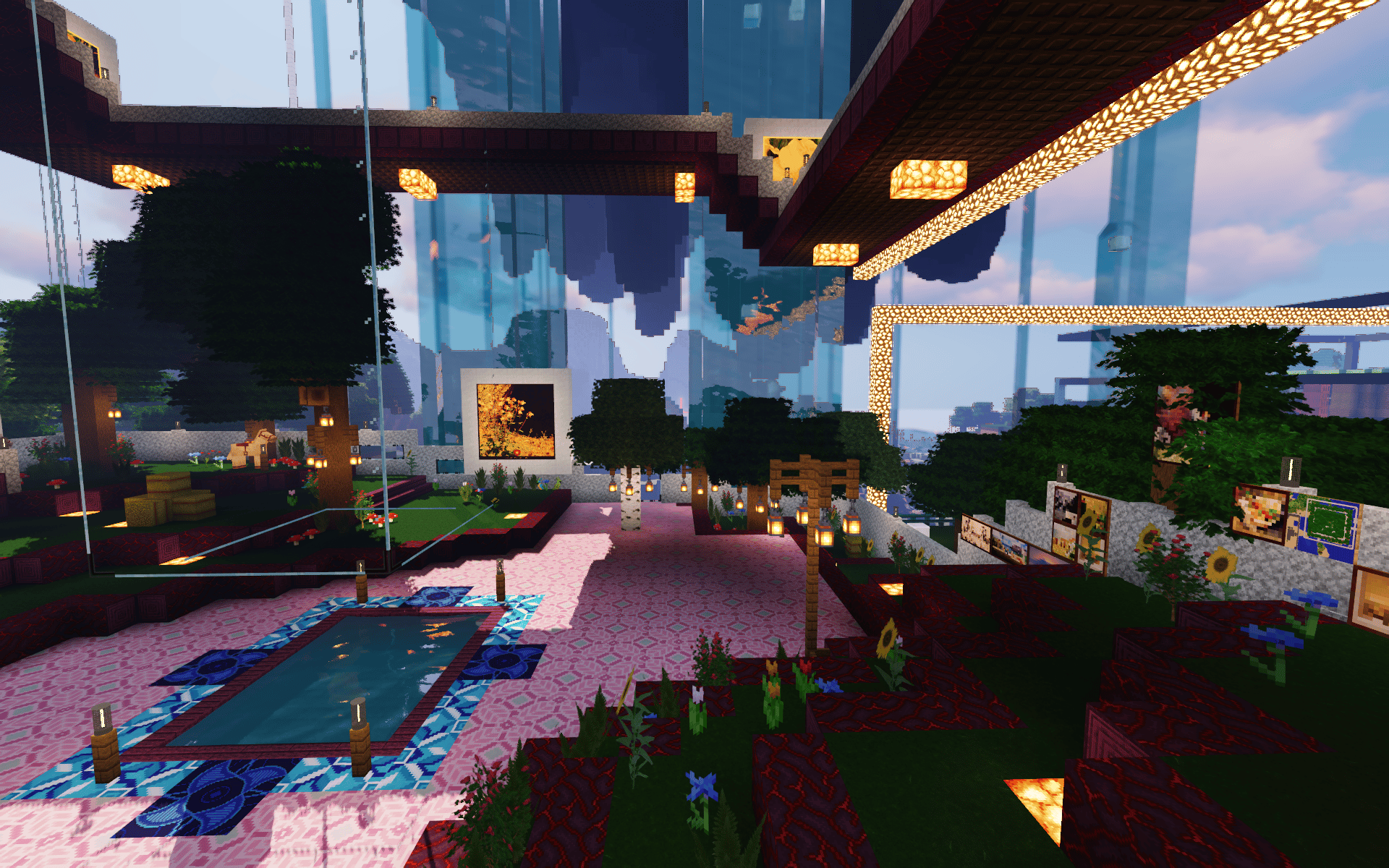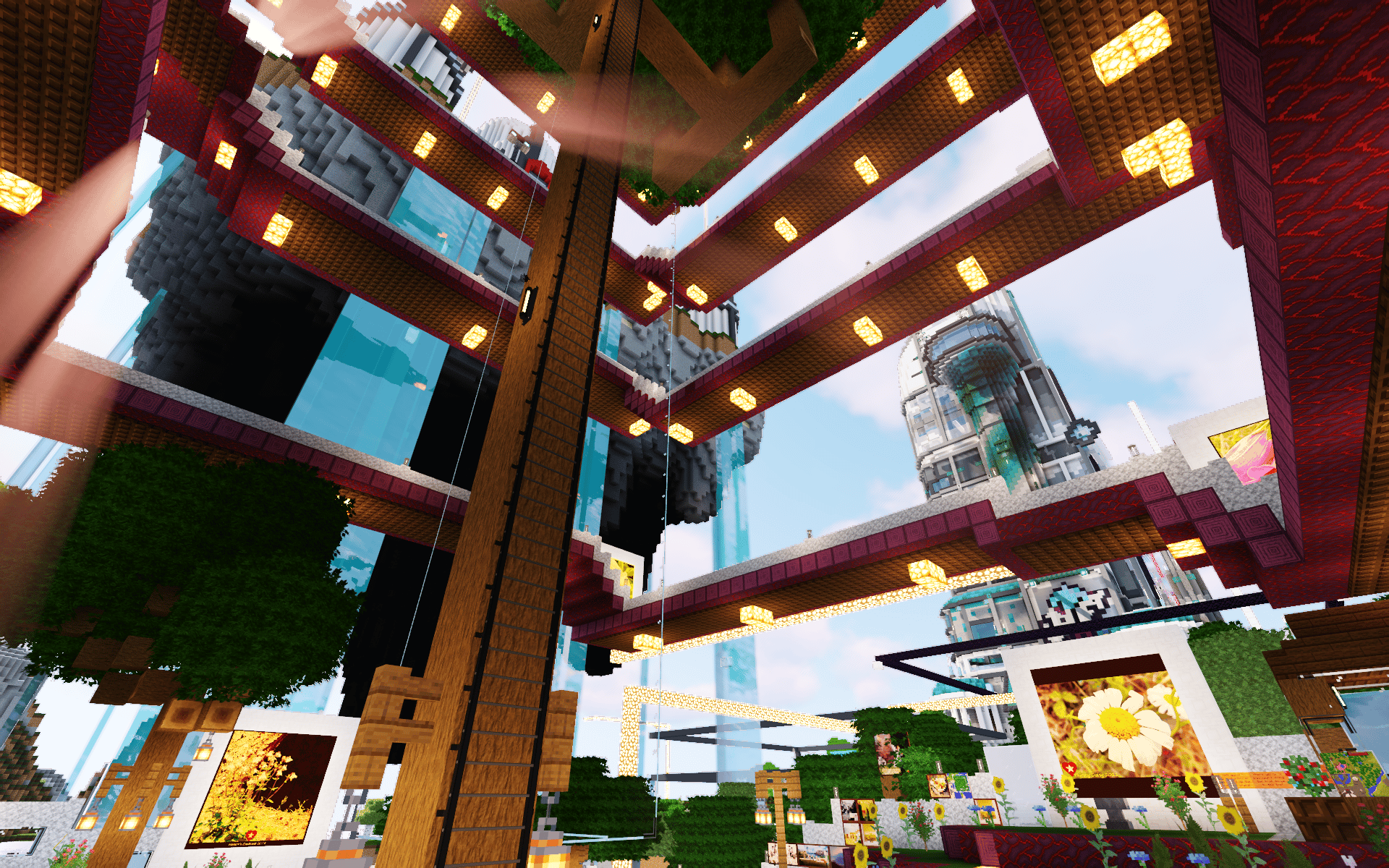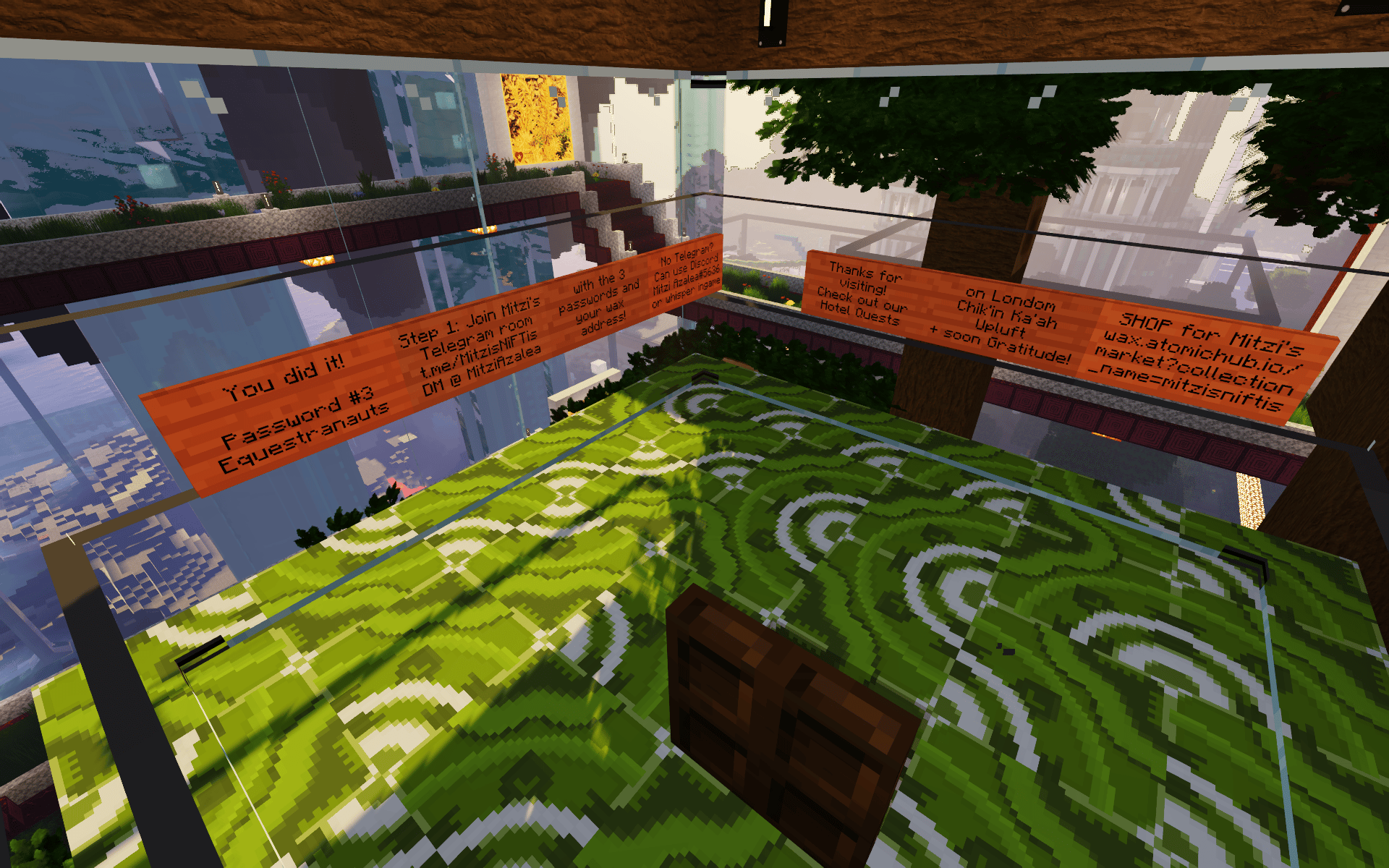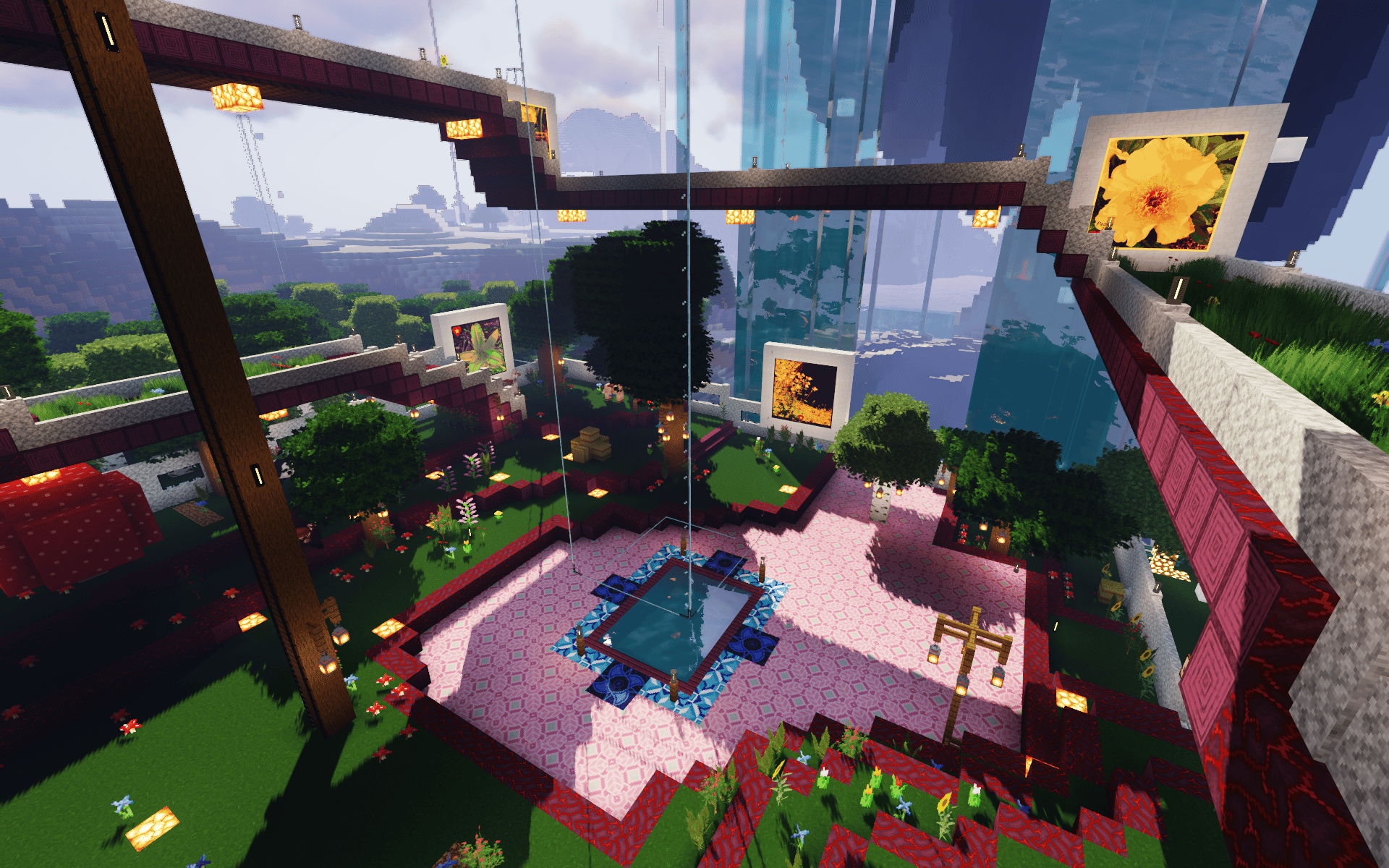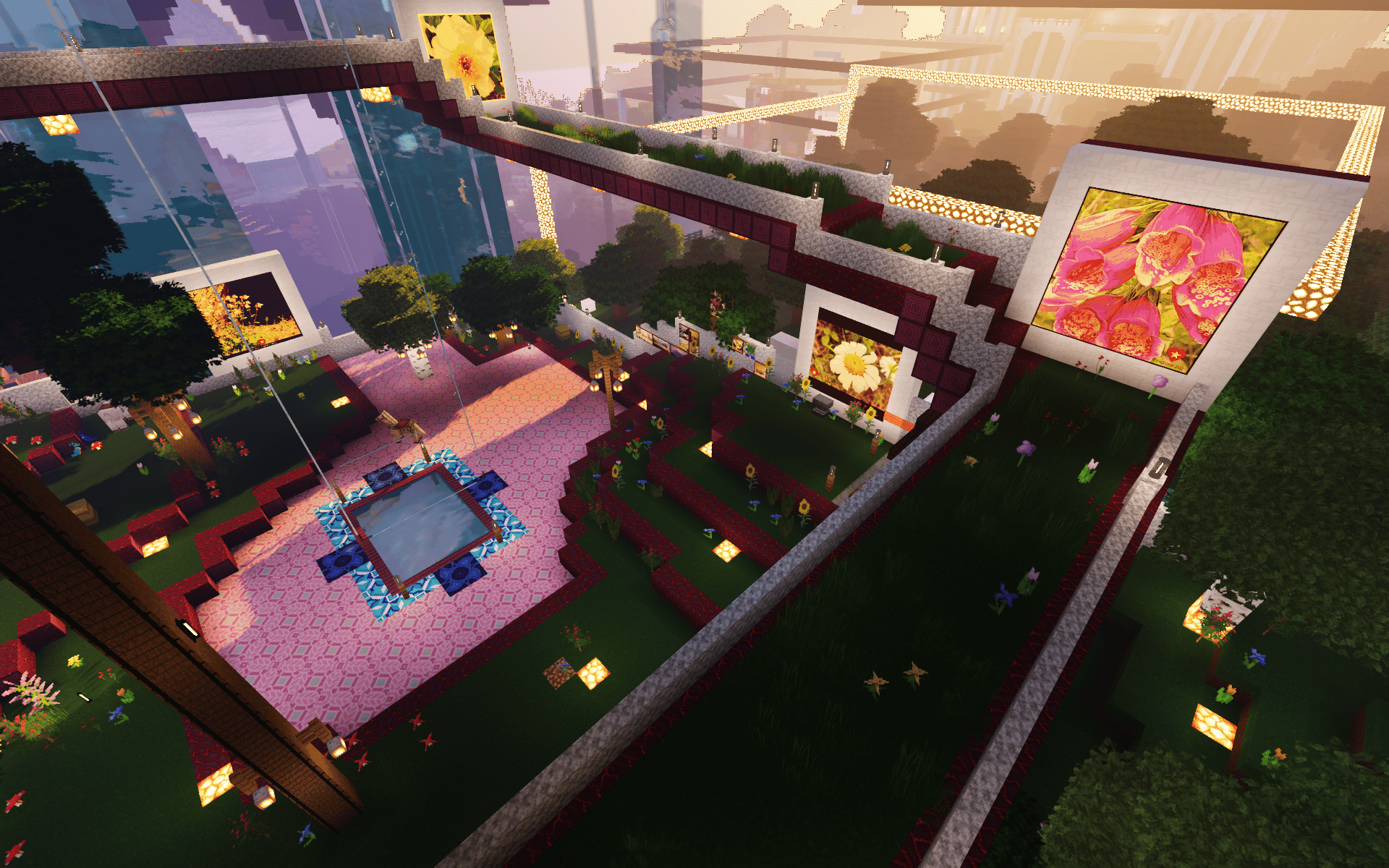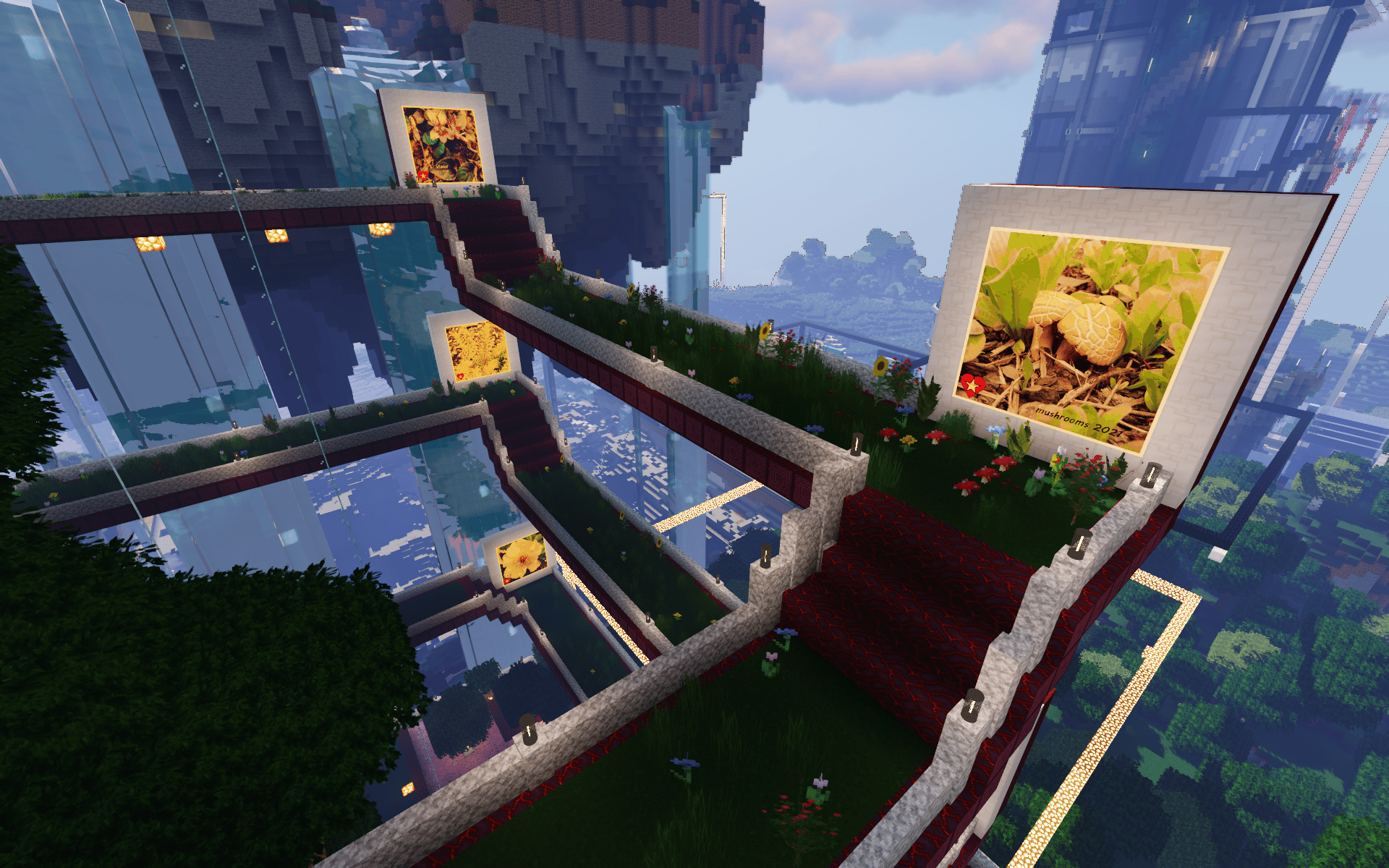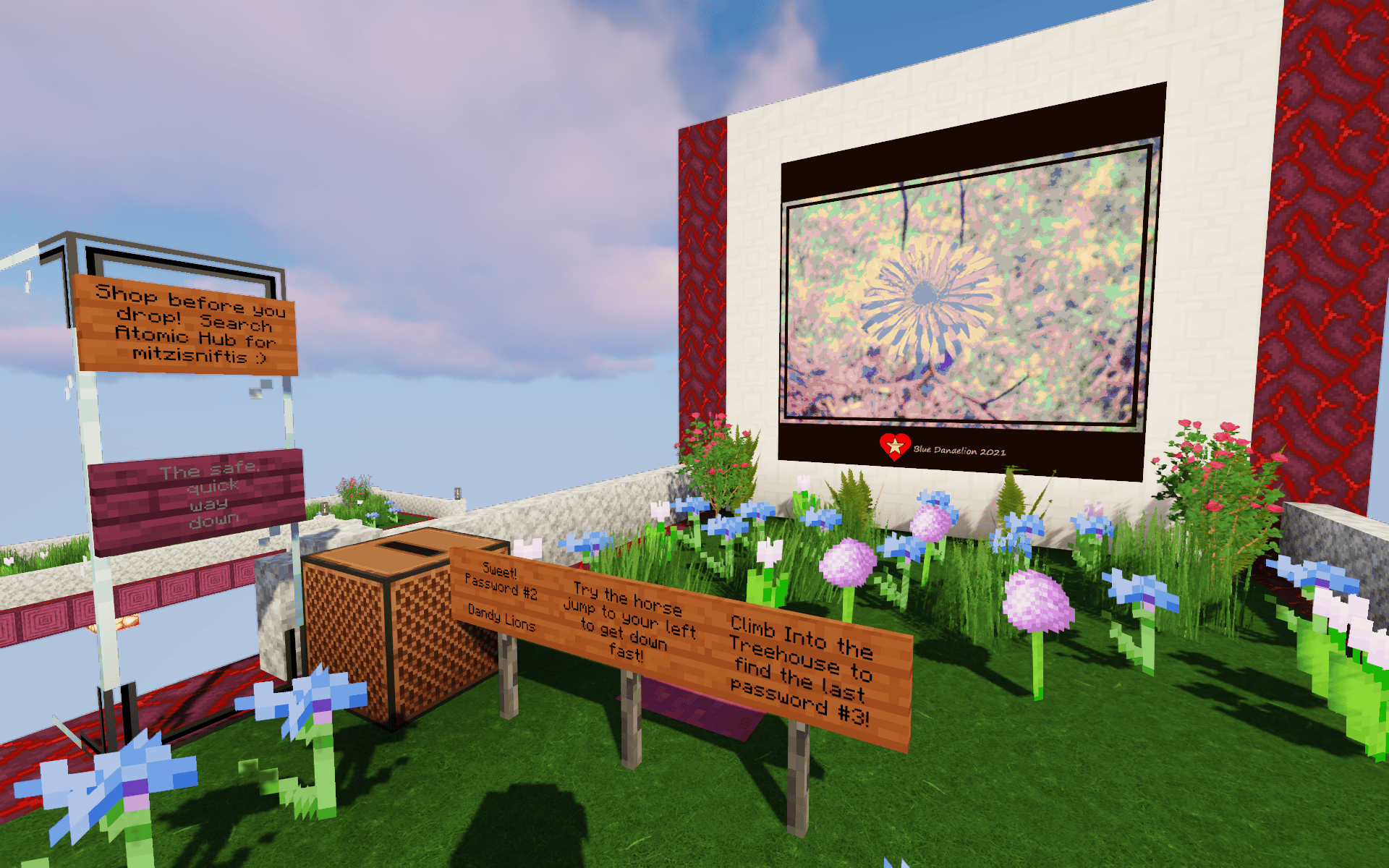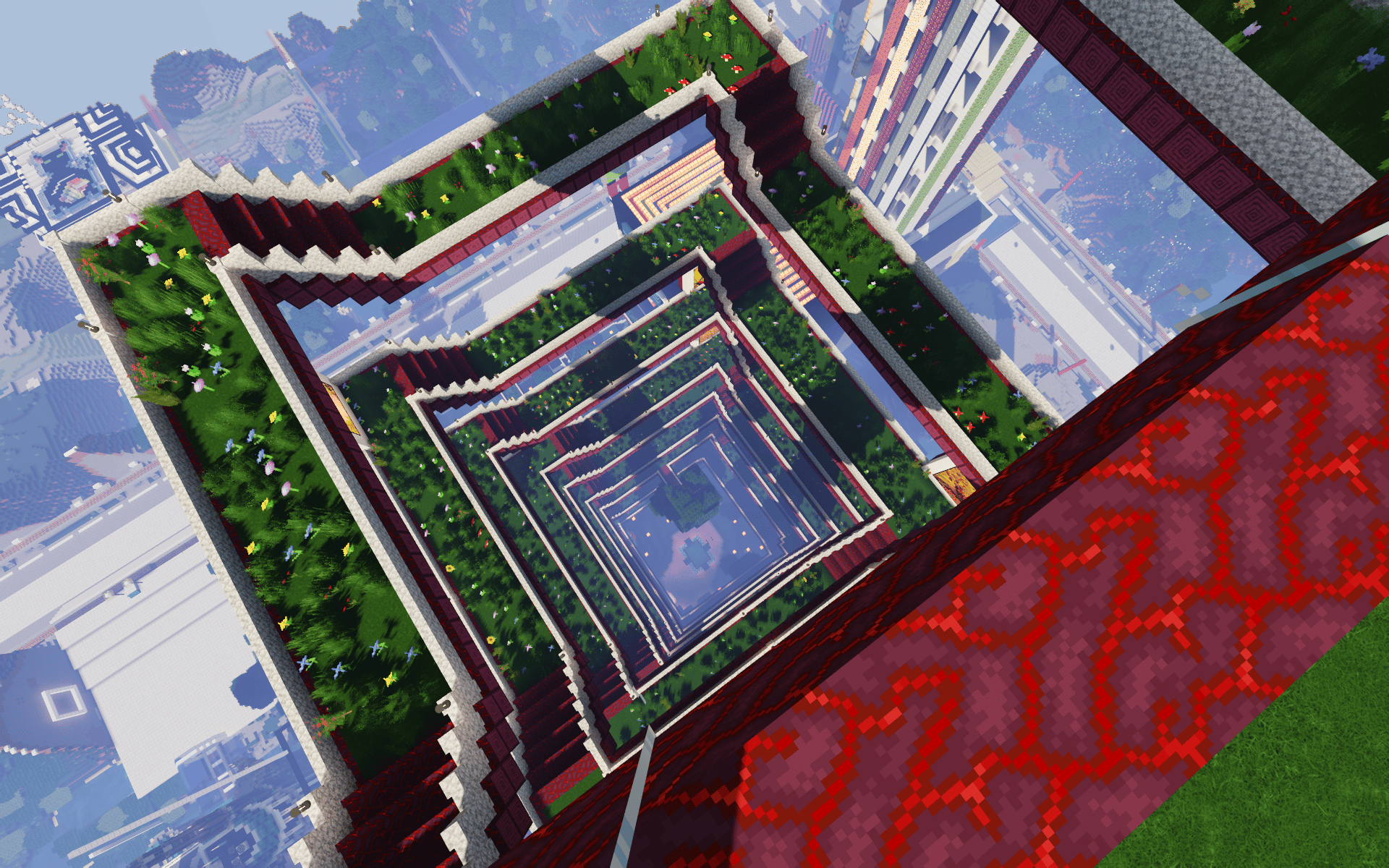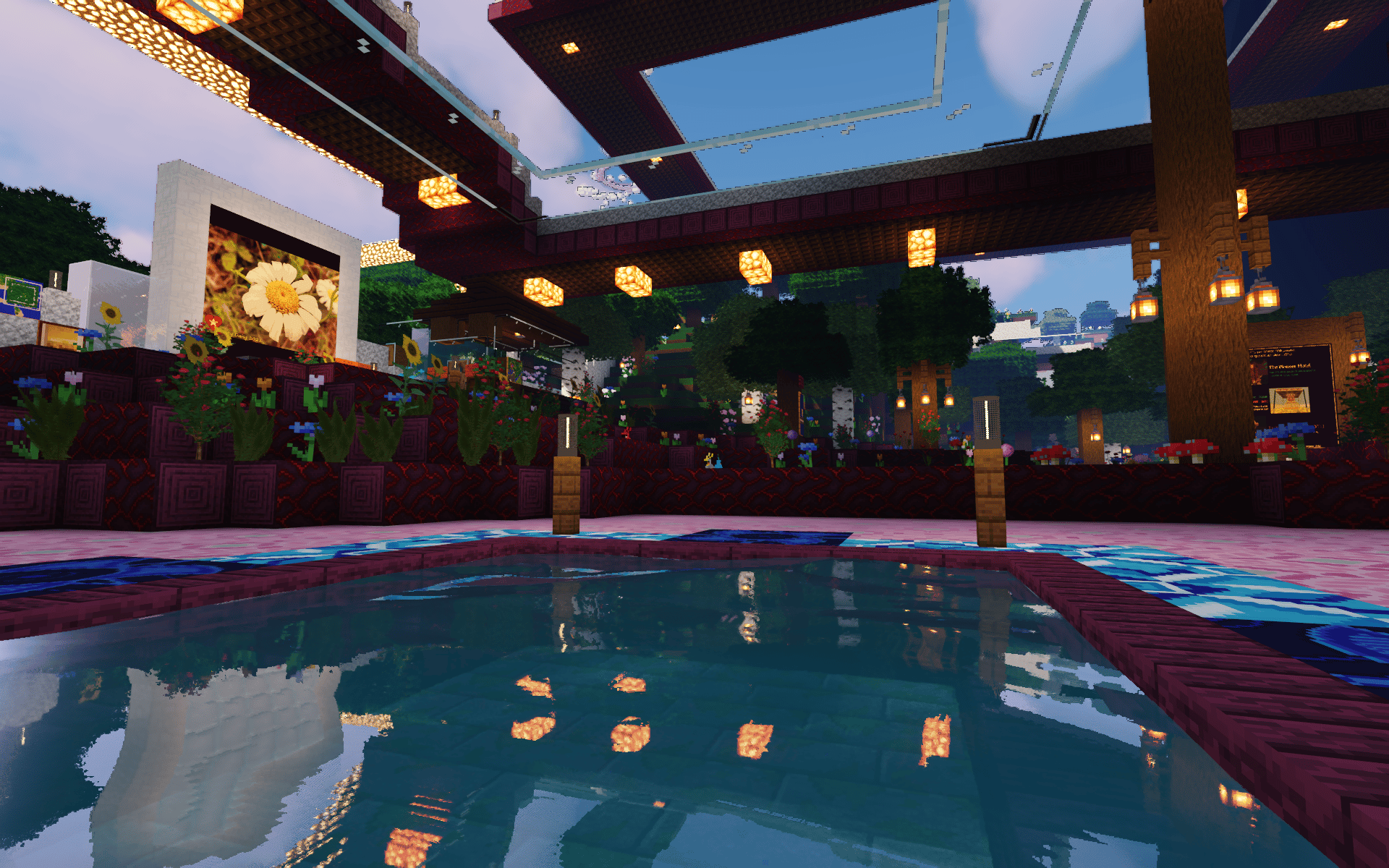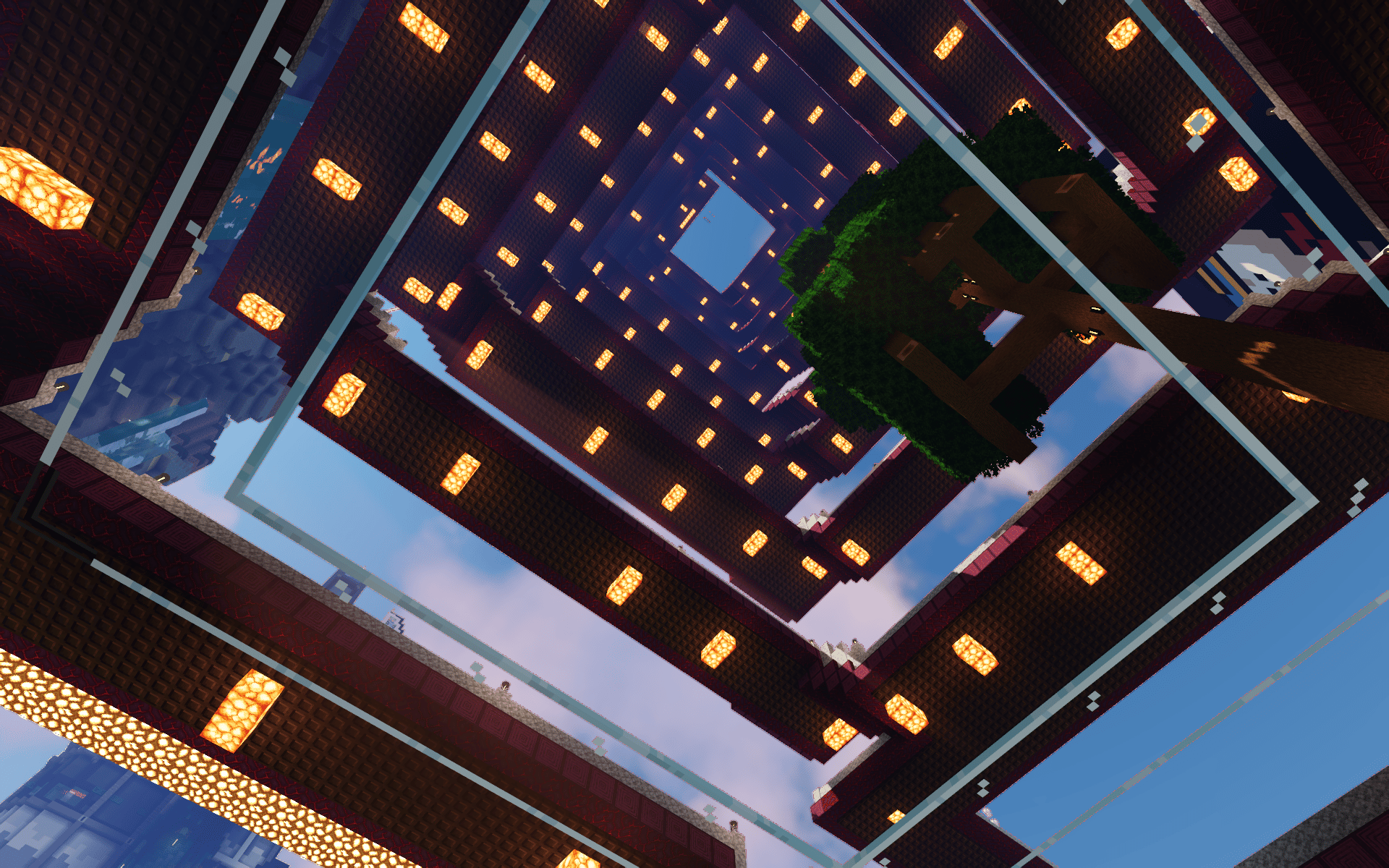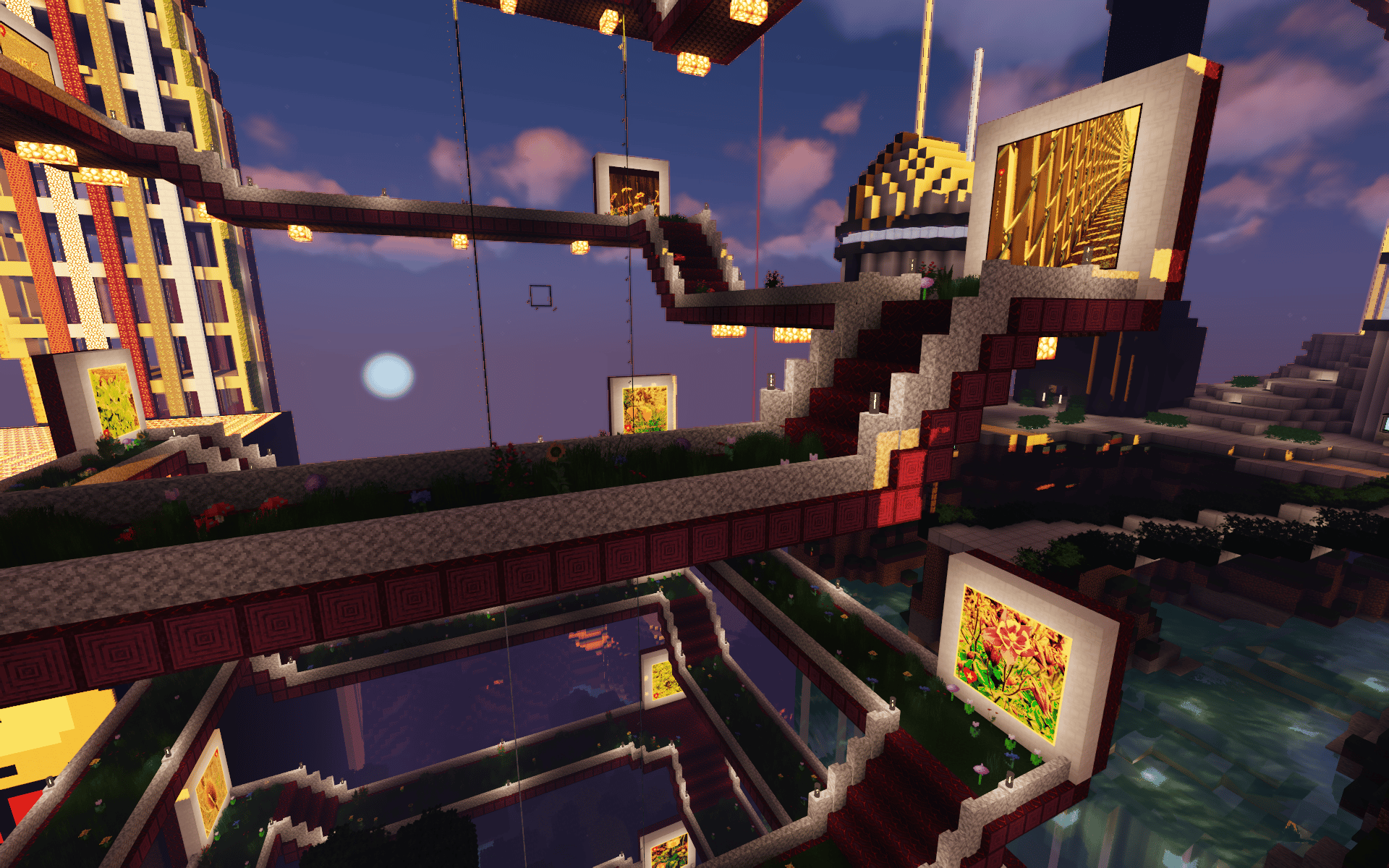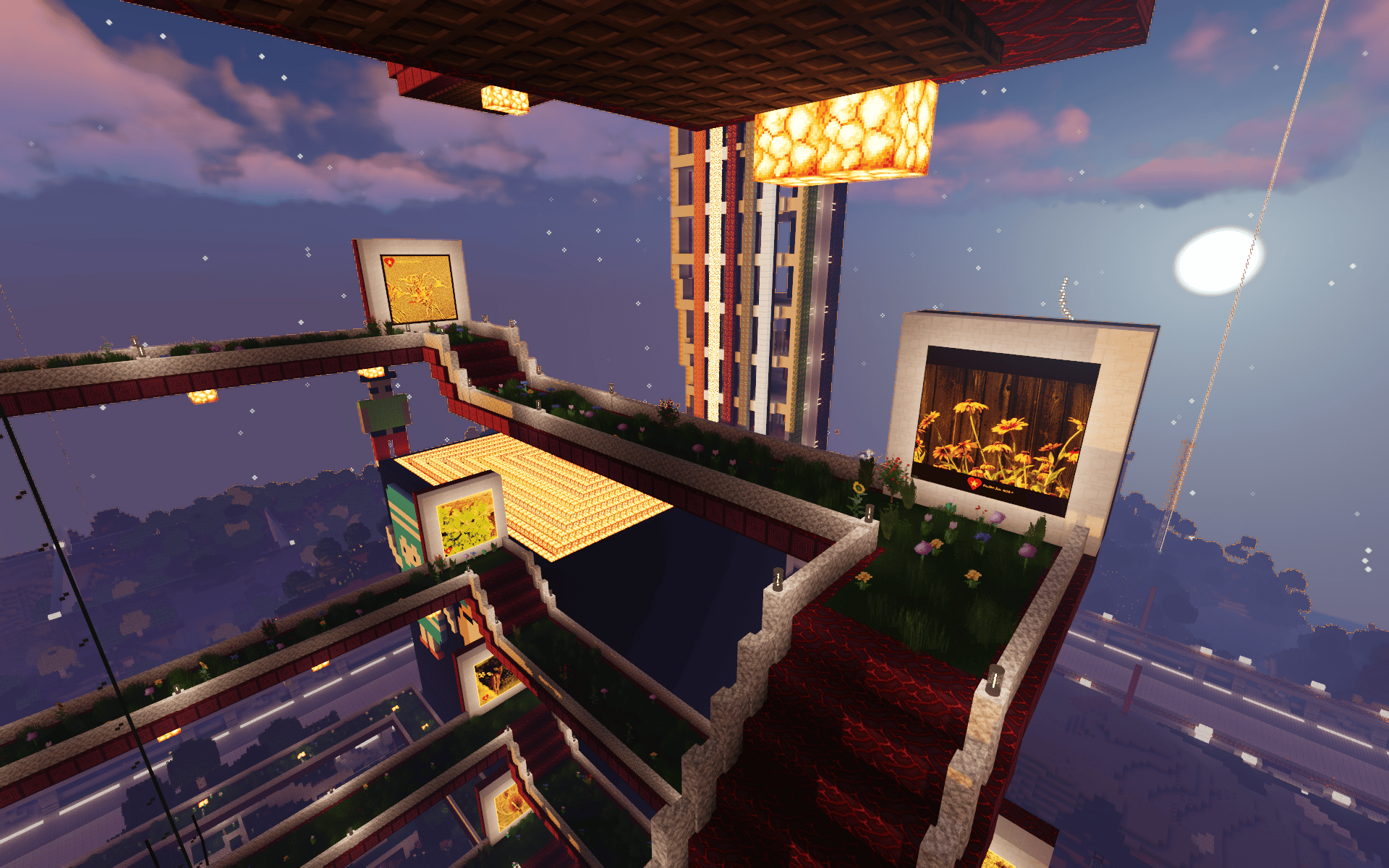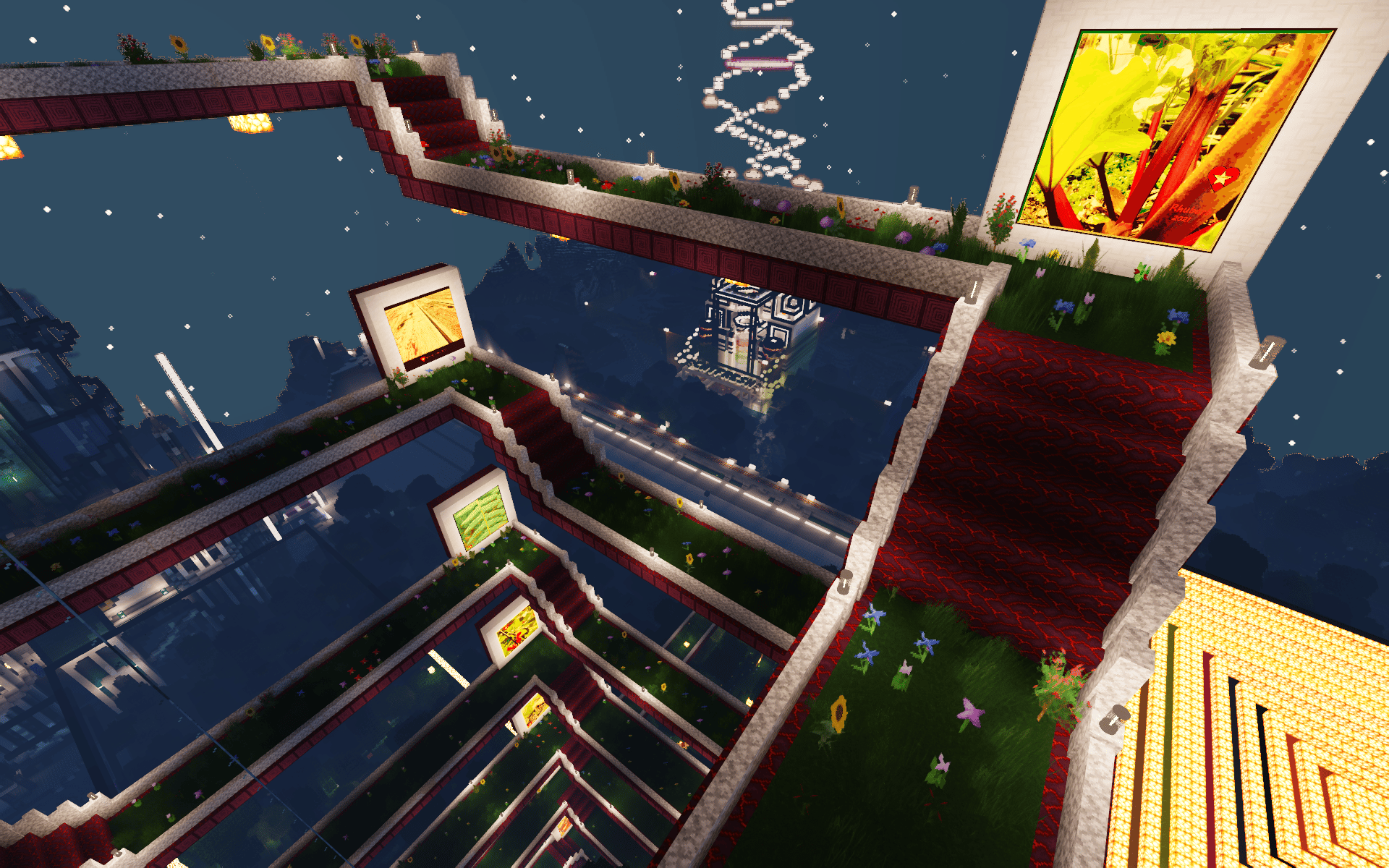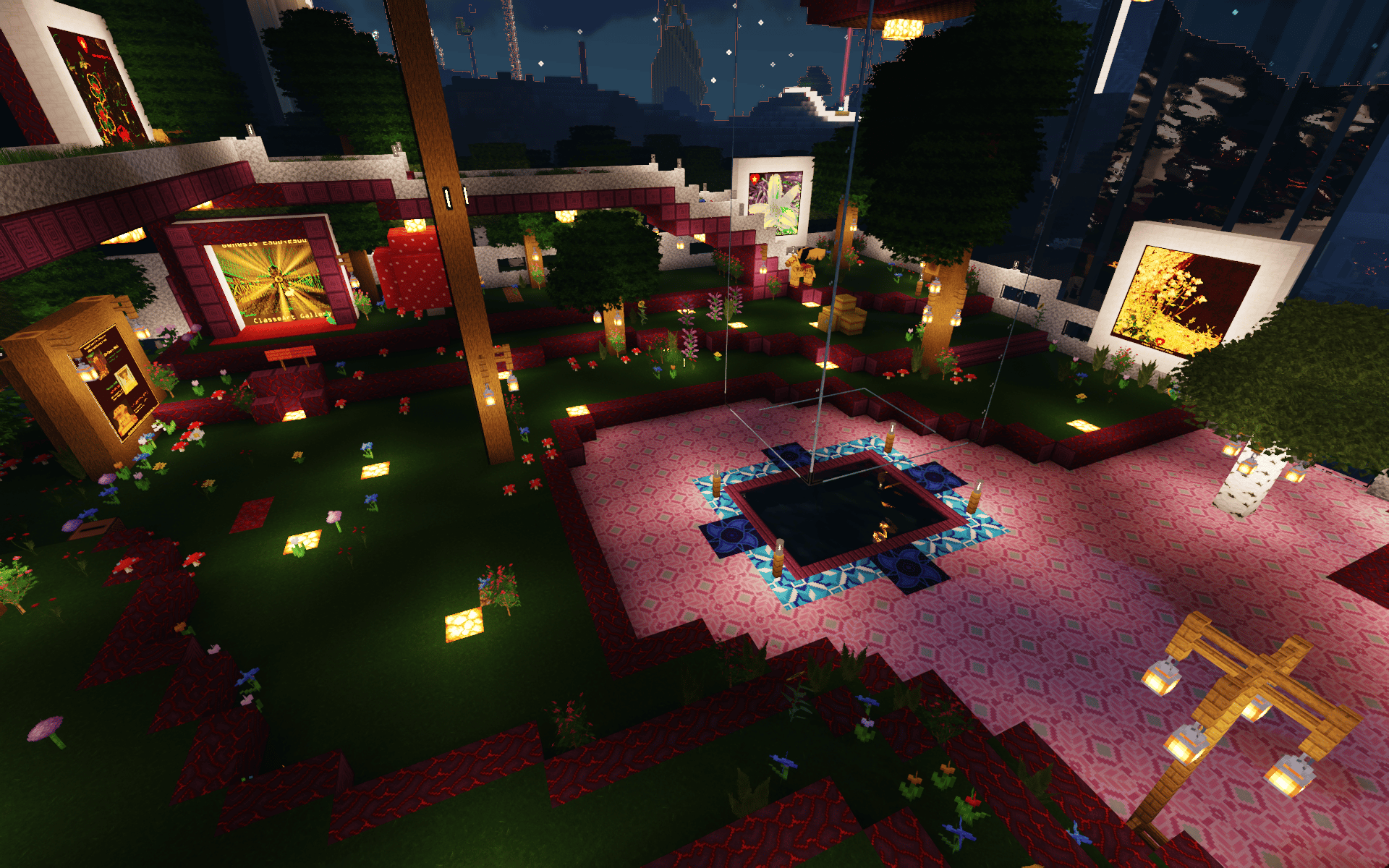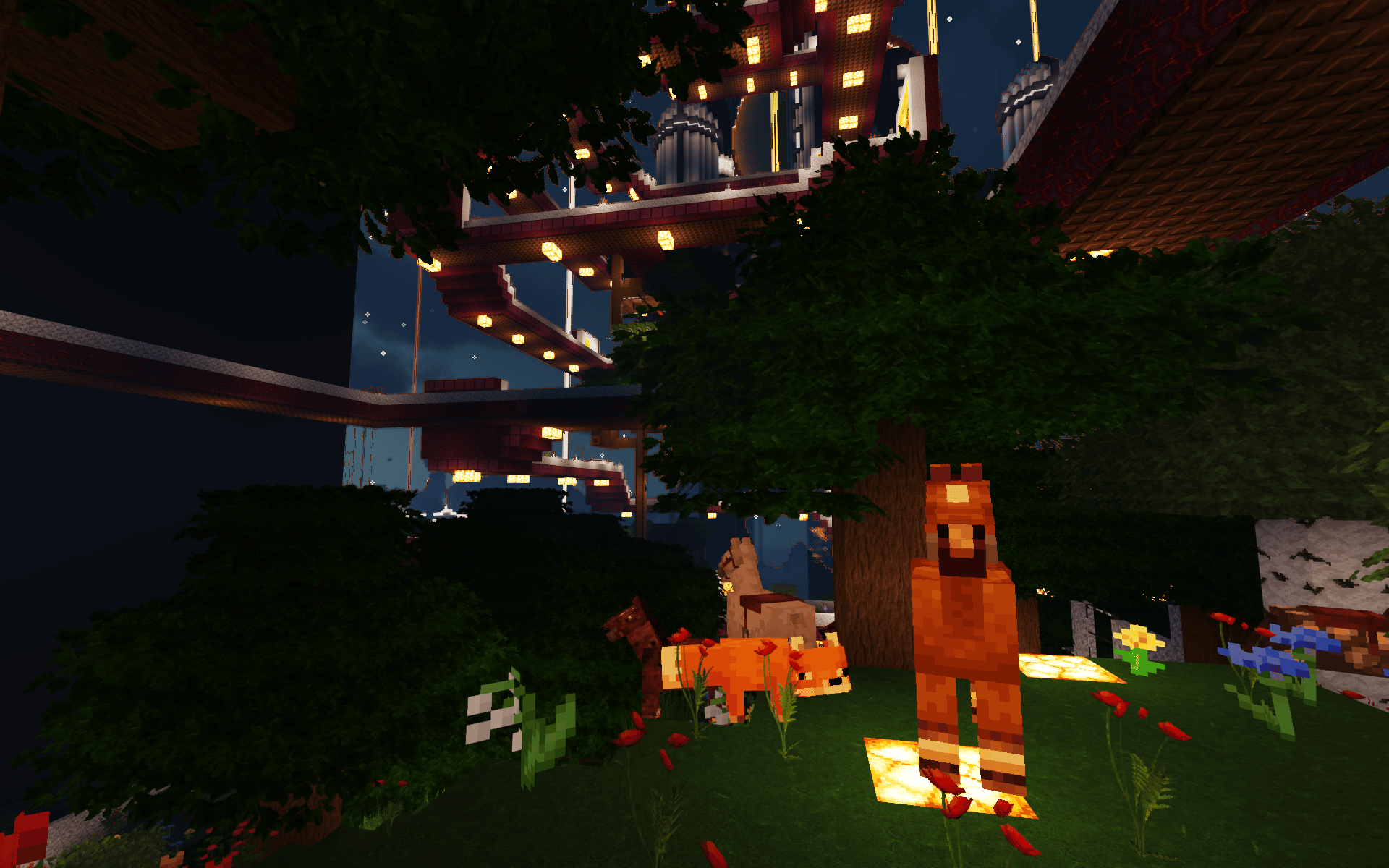 Ascent of the Senses
By far the most fascinating way to experience all that you have seen above is to wander into Mitzi's Marvelous Art Gallery and Horse Drop at Genesis 850, 1100 and take your own journey around this magnificent experience like no other.  As is with many builds however, perspectives alter the ways in which we are able to tailor our vantage points and tune into new frequencies.  As grand we maintain the first person nuance of wandering around solo here on this build will be, have a look at what happens when the creation of Mitzi meets the music of Sovoccor and the video walk through of Gary the Architect…
Mitzi's Journey Through The Uplift World
Although Mitzi's Marvelous Art Gallery and Horse Drop may have been the first land Mitzi took under her reigns in the metaverse, it by far was not the last.  In fact, Mitzi has been quite influential in building up quite the community around The Pioneer Hotel (Londom, 1750, 1500), The Aztec Hotel (Upluft, 1000, 2000), The Mariposa Hotel (Chik'in Ka'ah, 3000, 4050), and all of the weekly in metaverse quests and networking with other builders, artists, and metaversians that go along with it.  If you have yet to do so catch up with Mitzi and her mission plan in the post below, and keep an eye out on WhereWeHideAllTheAlpha.com for future article and event updates.
The Uplift BLDRZ: Featuring the Many Magnificent Talents of Mitzi
The MitzisNiFTis Official Socials & Other Links

Are you too a gallery owner in The Uplift World Metaverse looking to feature you creation or past, present, or future exhibitions right here on WhereWeHideAllTheAlpha.com ? Well, if so, all you really have to do is get in touch with Jimmy D on Telegram, Twitter, or Discord and we will see what we can do to make the magic happen.
The Uplift World Official Links
*This article and accompanying main body images was put together by Jimmy D with all quotations sited to Mitzi.