Bombing around, the size of this one caught the eye of Gkid.  You know when you are rocketing around and the plot comes into view, well for Gkid the loop around is the only way to get the whole view.  Massive in size spread over 6 different plots, this is a pretty sweet ancient city estate-like build by Billyto over in UpLuft well worth putting on the Uplift touring radar.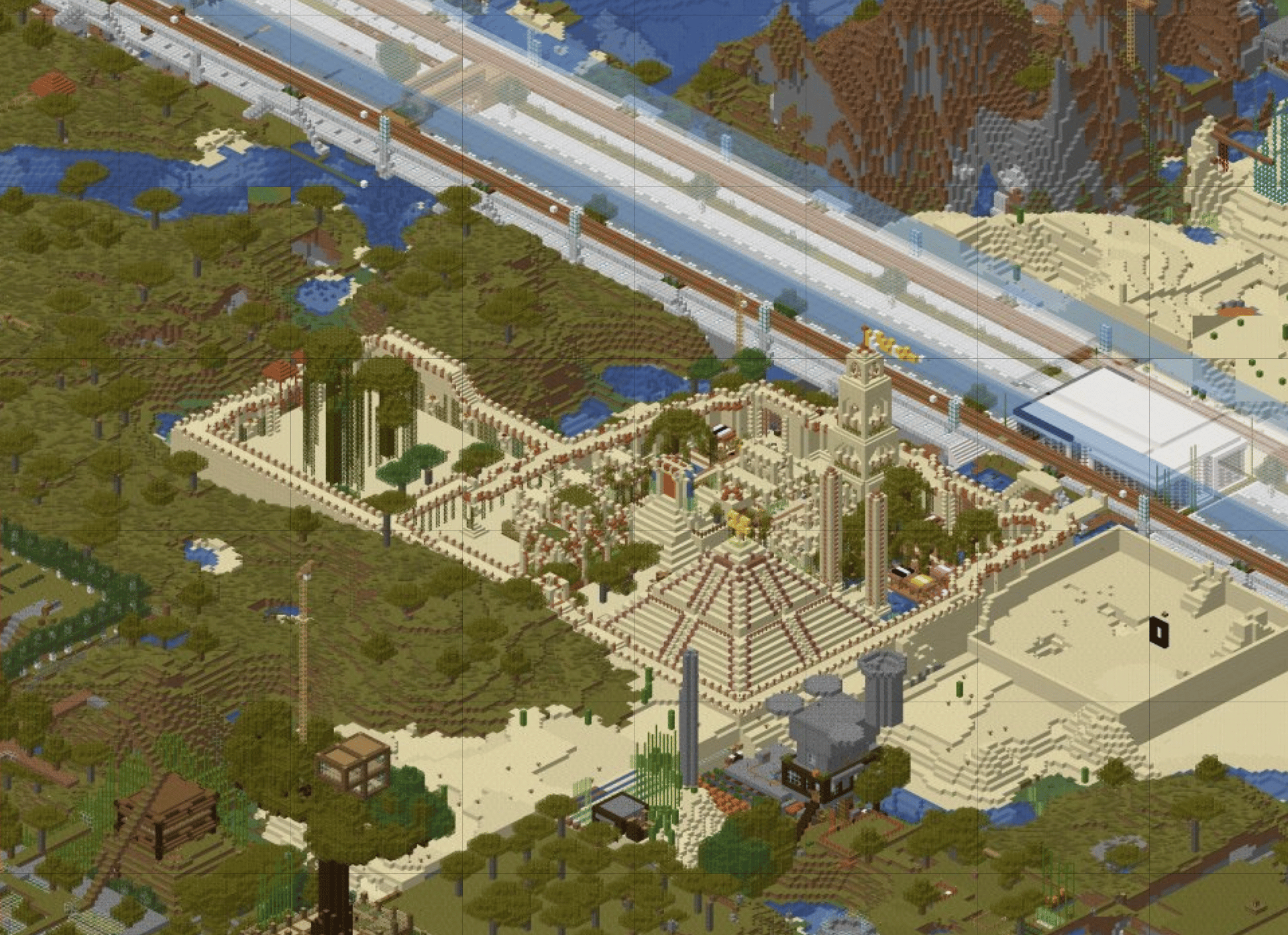 Special shoutout to Gkid once again for yet some more amazing coverage.  Some great fly over shots of this Ancient City State like build over in UpLuft indeed.  Actually I personally cannot wait to get on over there and try my hand at snapping some images for a Round About Impressions or even Epic Estate Buildz series feature in the very near future.  In a way that is the beauty of this shared metaverse we all inhabit – the fact that we all have differing perspectives and styles in the way we build, interact, and appreciate what others have done.  Any out there that would like to try their hand at showcasing how you yourself see the plots you stumble across or pass by on a daily basis, please don't be shy and drop us some images and a line for your very own Uplift Tour Bus feature.
And of course, don't forget to check out Gkid's other flyby's in the series for a full rounding of an Uplift perspective in which his preferential persona is fast and rightfully so becoming known.

One of the best things about The Uplift World just has to be the plethora of perspectives of everything involved.  Always so much to see and do in the metaverse it is actually quite unbelievable.  And even if one could keep with all the amazing new creations that are infinitely popping up, the beauty of the human race has to be how we all see the same thing but in different ways.  Each and every one of us has a bias in the way we view the world, and by default the metaverse in which we reside.  Sharing these is in a way like sharing part of ourselves.  What is it that resonates with you when you fly or rail through The Uplift World?!? Simply fill out The Uplift Tour Bus submission form and hit up Jimmy D on Twitter or Discord when complete so we can get that oh so special one of a kind perspective of your camera lenz up here on WhereWeHideAllTheAlpha.com for each and every one of our community and beyond to learn from and experience.
The Uplift World Official Links
*Article published by Jimmy D with images and insight by Gkid