The Uplift as a metaverse has grown a lot over the first 12 months of its existence — And yes, you read that correct… The Uplift World is officially in its 12th month of existence!!
As a metaverse there are various working parts, one of the largest being the various world regions that make it up.  These come in two primary forms, creative and survival. The differences hide in the night and are clear as day adding two very different elements to metaversal gameplay.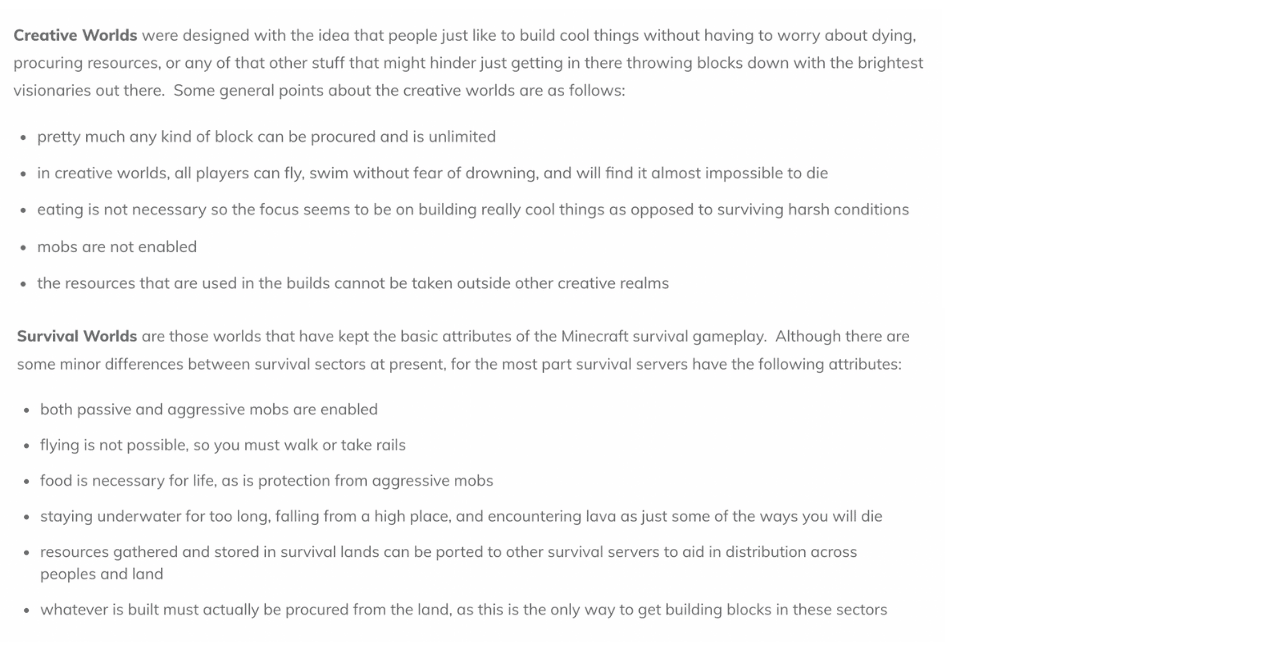 Of course the base rules and rewards for all servers are the same, and if you happen to be new to our metaverse can be found just North of spawn in the Hall of Rules of Old World.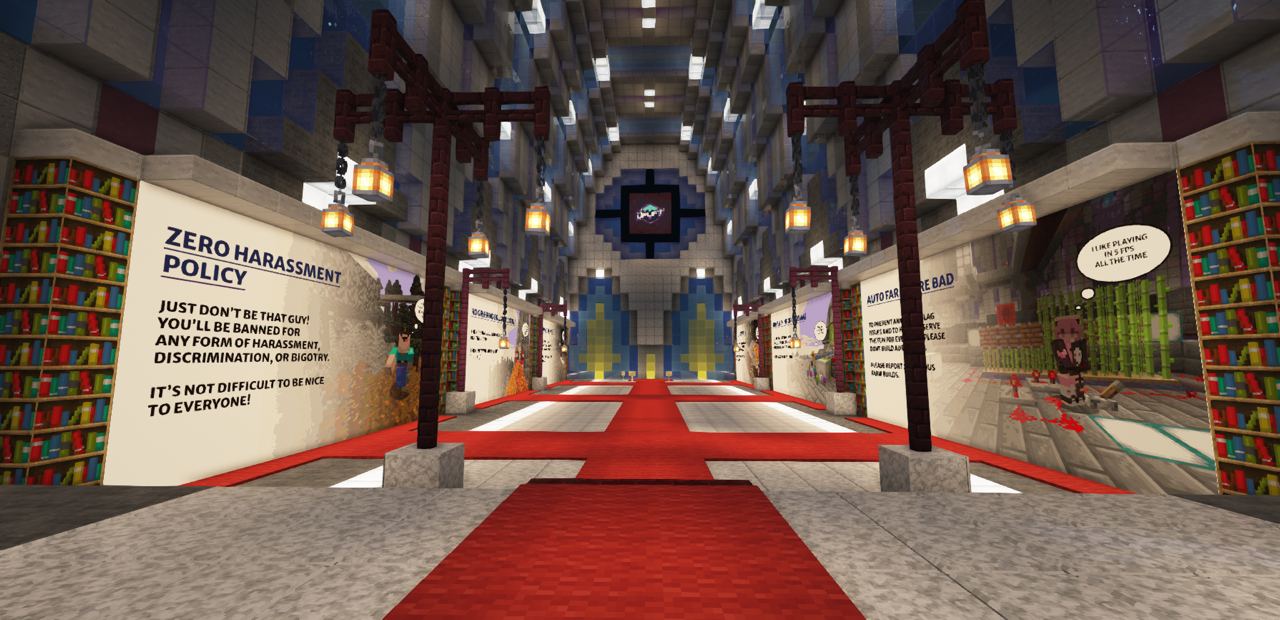 Old World is the origin story of The Uplift World metaverse, much of which was built at least a year before the project was even envisioned. There are many places to take note of in this region stretching all the way back to the first days of the server.  The main points of interest are the early Gratitude Caverns and Cathedral 2.0 in the Historic District, The Uplift World Transport Hub and Hall of Rules, the historic railway to the East lined with early monolithic builds inspired by gratitude and science, The Blu Room, Uplift.Art , Rainbow Village and I Belong Here, NeftyBlocks HQ builds and more.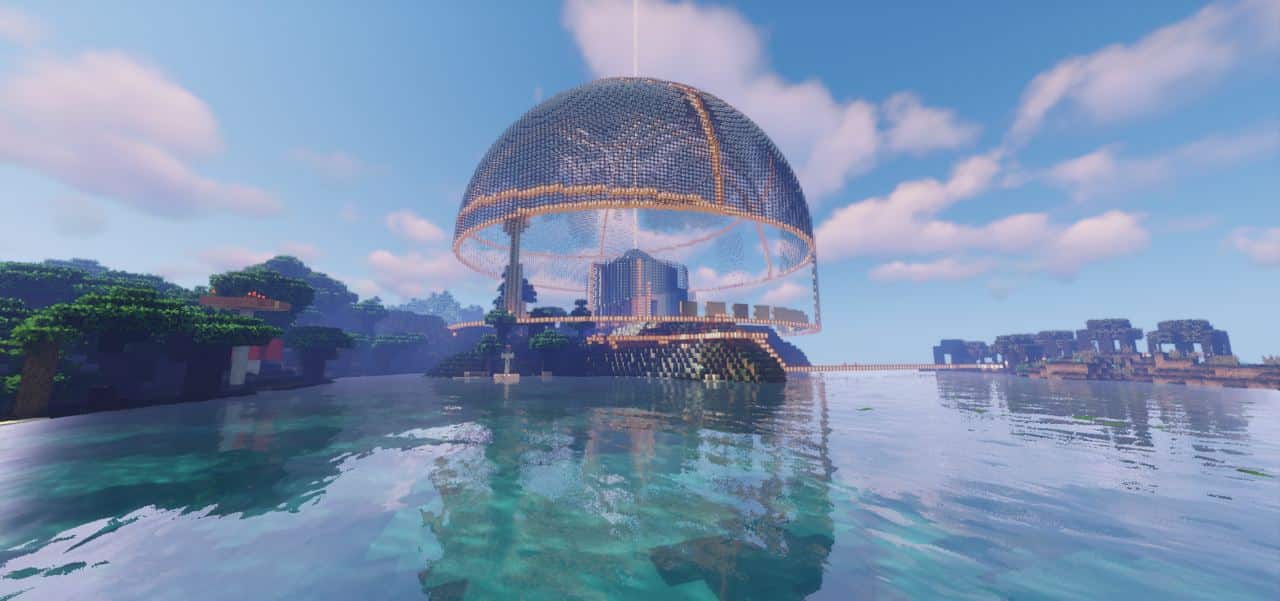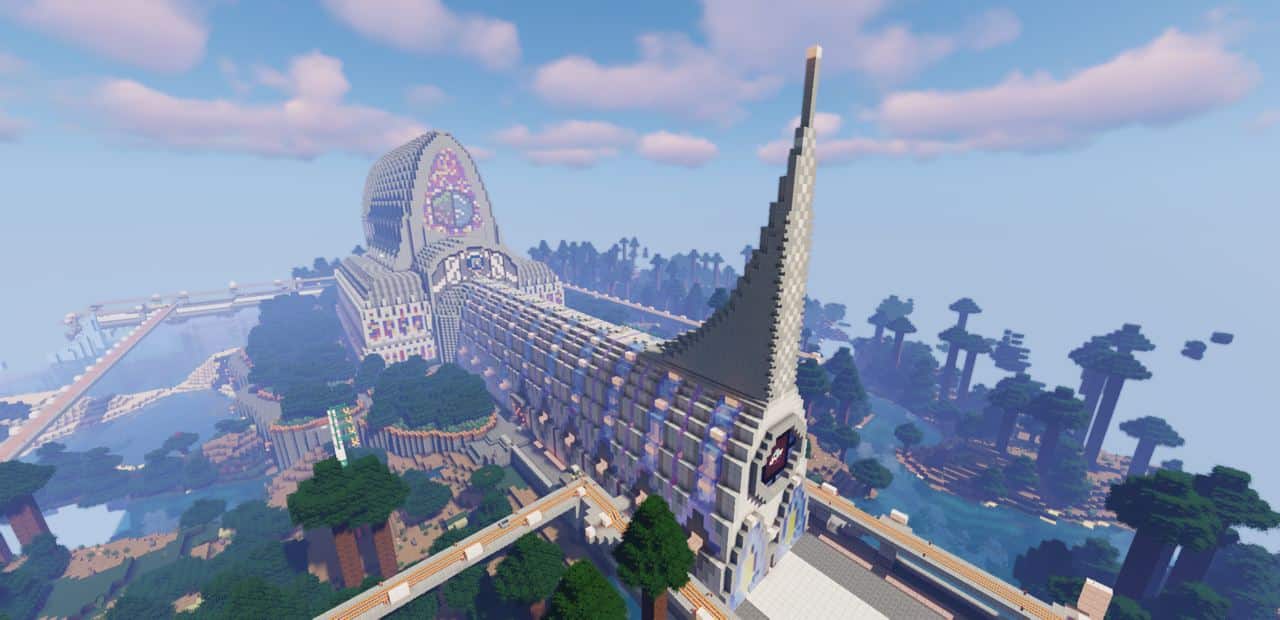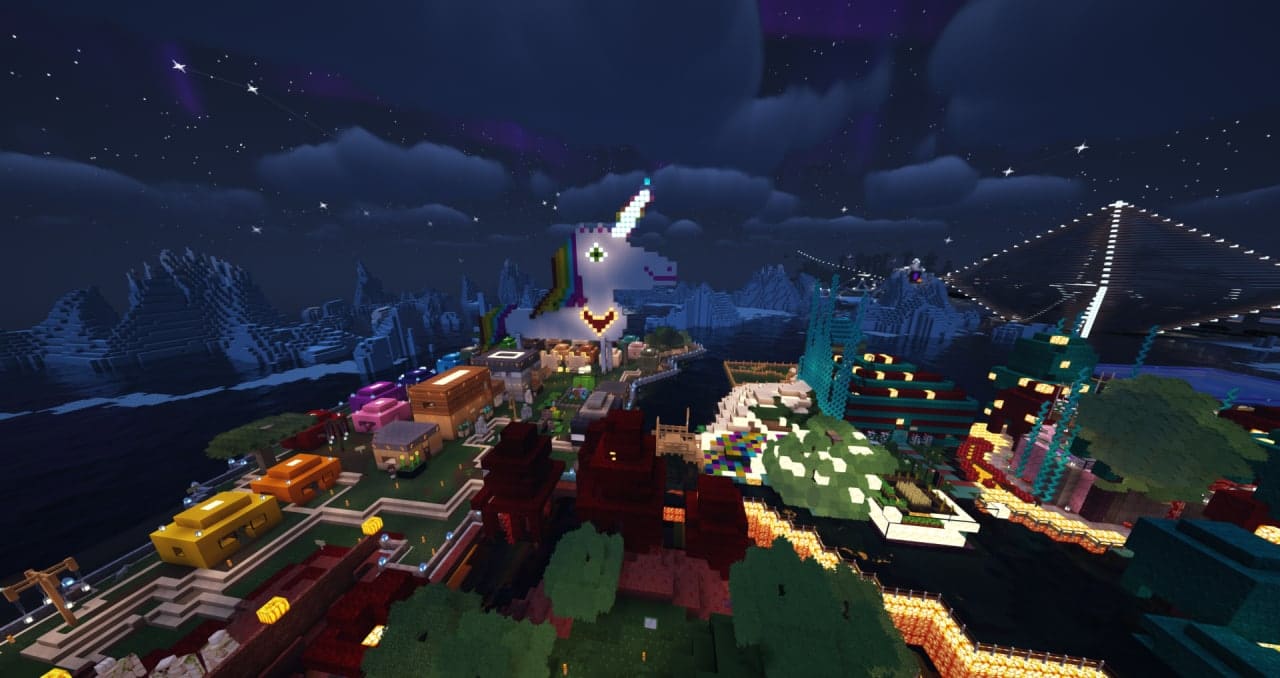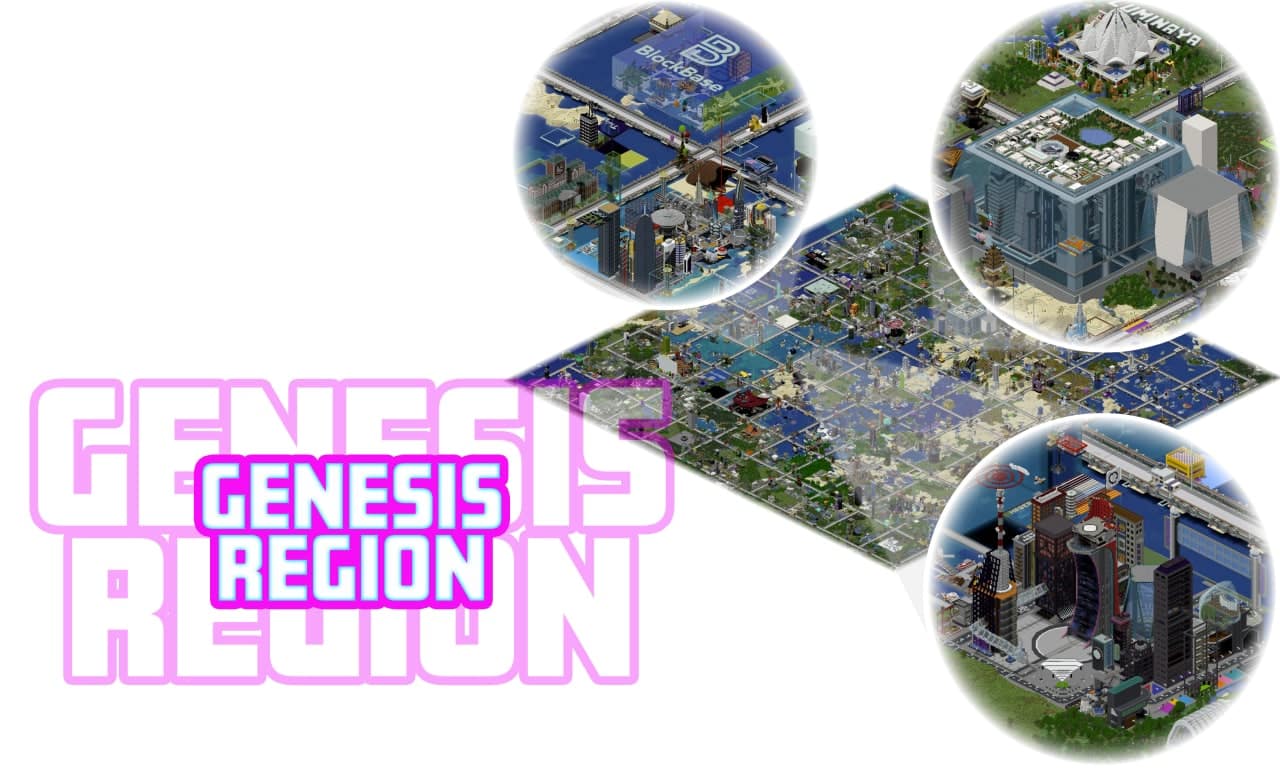 Genesis is our first region ever available to be populated by early adopters, have its region minted as NFTs,  and is a very special creative place! Genesis is more developed than other servers, due to primarily its early availability to lots of partner community projects and the sheer scale and speed people can develop at with so few limitations. You will find some of the most amazing project HQ's, community, gallery, and individualized builds in the entire metaverse scattered amongst the various sized plots in Genesis.  
Shift City is a testament to sheer dedication taking inspiration from a single image within the Finney NFT comic and placing it into Uplift World metaversal greatness one block at a time.
The Maul Gallery is a fan art gallery devoted to all things Star Wars bringing those who visit into an entirely new art and metaverse experience that will truly blow your expectations and mind.
The Luminaya Lotus Temple and surrounding grounds is an exceptionally extensive build showcasing vision of attention to detail of space in place on a level beyond the block plane of existence in which it actually resides.

This survival region is full of interesting partner community projects developing some of the most fascinating stuff you'll see around the metaverse. It is quite amazing to see what this small group of dedicated community survivalists have done in the early days of this  server in such a short amount of time. Beyond the early communities that made Gratitude their home, our Estate Sale unleashed one sector of the server into community hands, amplifying the collective build repertoire and became the hosting ground for the first ever build contest, resulting in the exponential growth of some really amazing sites.
The ArtVndngMchn Art Gallery and Amusement Park takes immersive interaction of metaversal art in survival mode to the next level.
The Cutty Sark Bottle Ship in an incredible testament to what teamwork, collaboration, and a dedication to build something special and with meaning can achieve.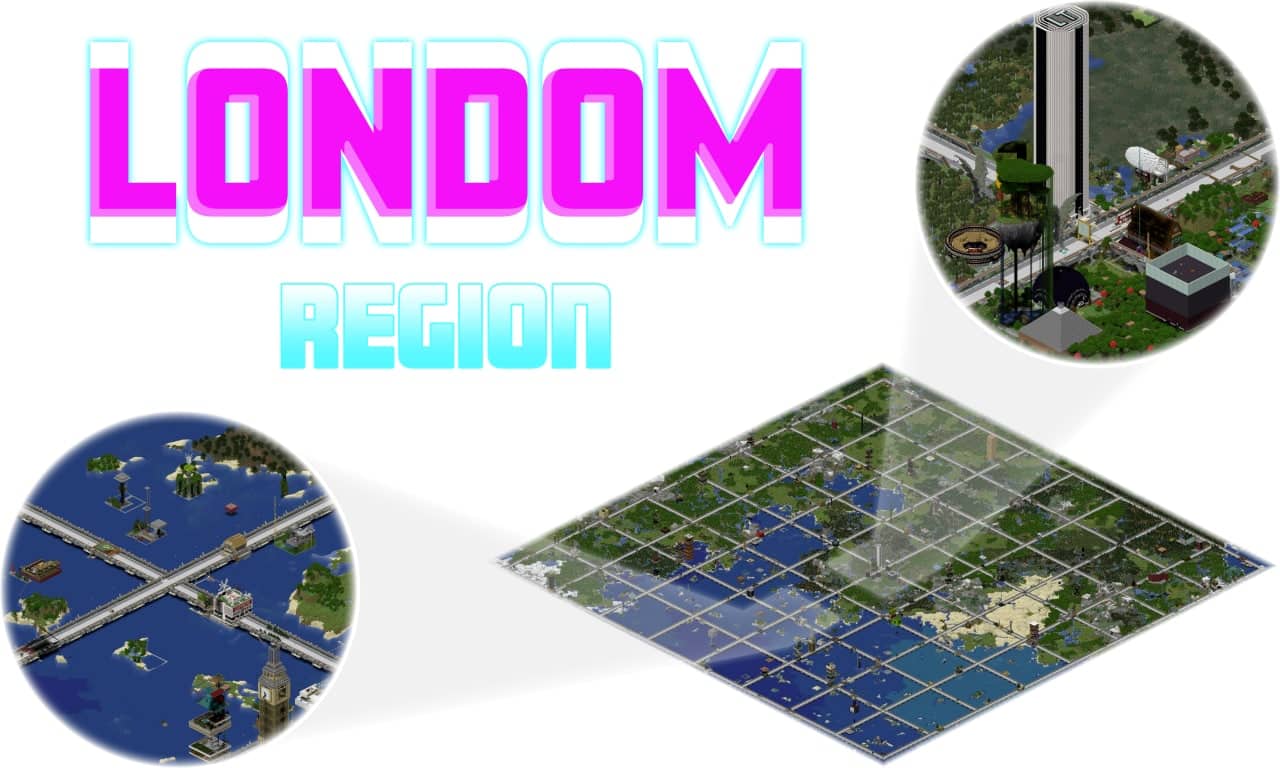 This world is named after our OG typo meme, which was present on our initial Genesis land sale. People couldn't help but love the fact that our website read "Londom" instead of "Random." It'll be around forever in the form of our first region entirely constituted of individual 50×50 plots, of which land plots could only be acquired through promotions and giveaways. In essence, the Londom lands are a testament to The Uplift World giving back to the community that supported us through thick and thin.  This region was also the first survival region to be entirely developed with mobs and other more traditional aspects of Minecraft enabled.  Those in Londom are strong and have taken their time to create some amazing things in the region.  And just for good measure, although all land plots were gifted away, the rail plots were purchasable for those that just wanted to grind it out with the self-proclaimed real survivalists of The Uplift metaverse regional lands.
The Storyteller's Dream from The Lost Pages of Londom is a fascinating look into the imagination of a small group of individuals wanting to engage the community on a level that quite frankly blew pretty much everyone that was anyone away.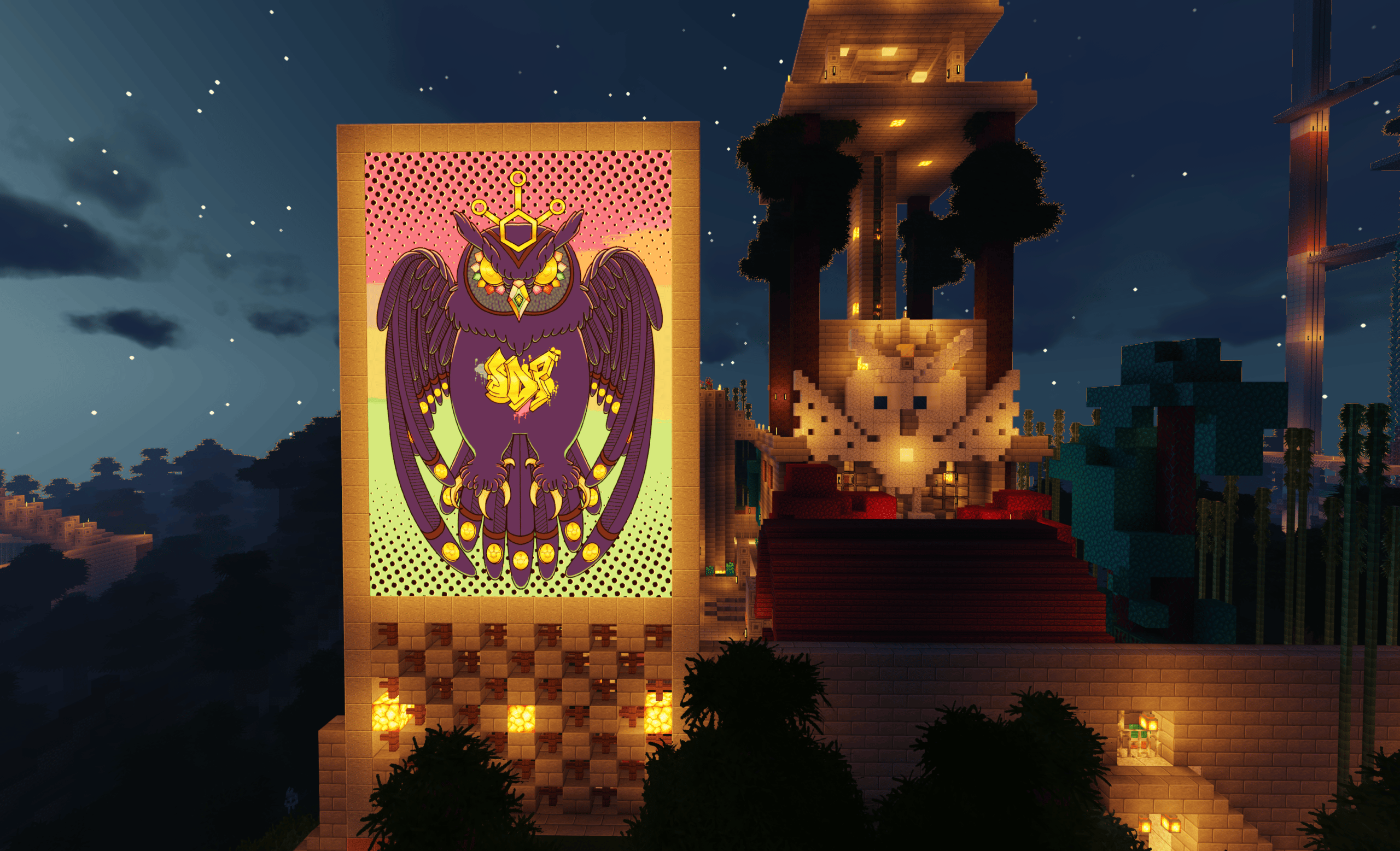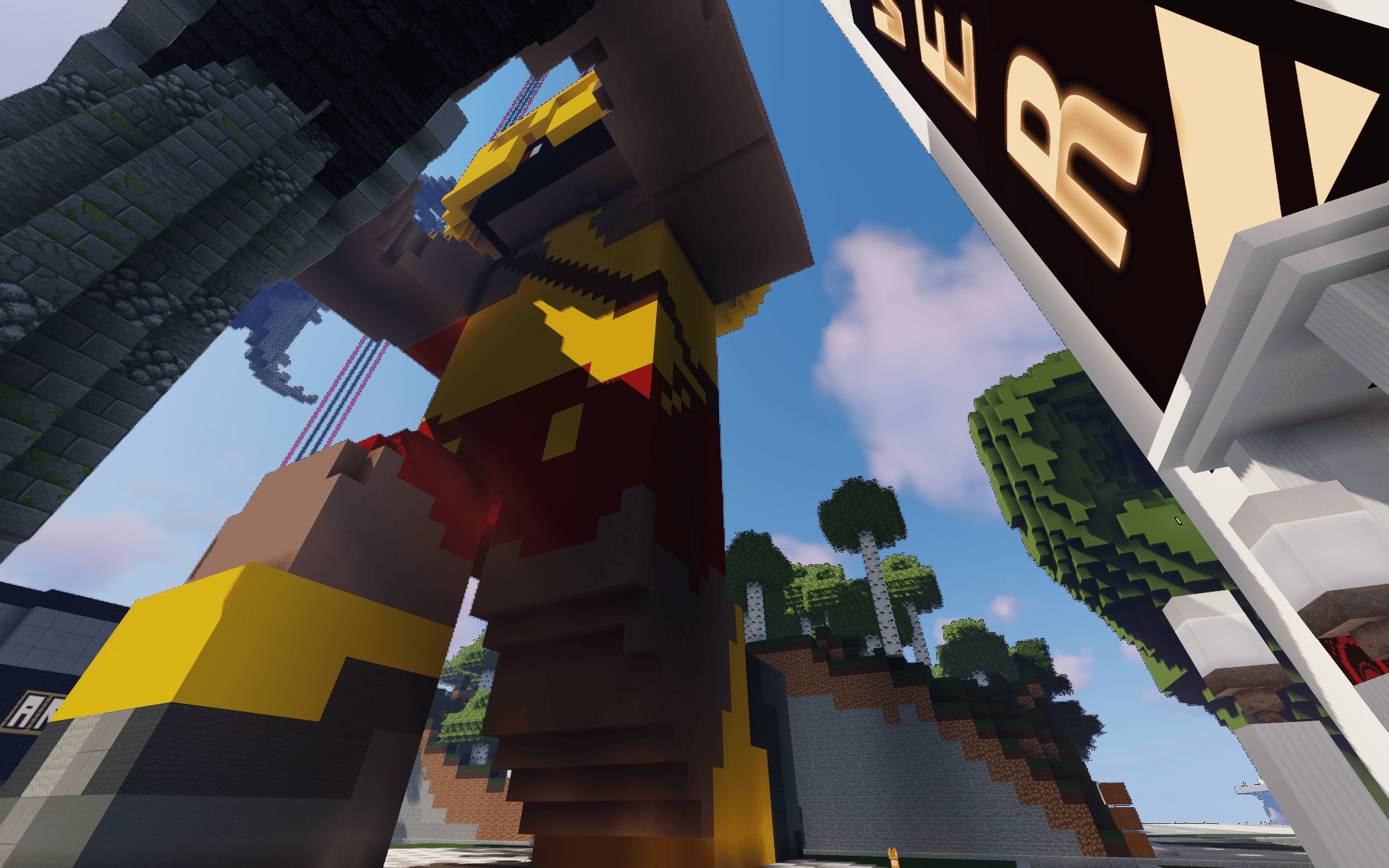 Another one of our many memes originating from a typo which has become a naming world  tradition of ours.  This drop of a misplaced finger on a 'u' instead of an 'i' happened so often in fact that the server name was born. The Upluft region sale was an important event which, in terms of land, utilized our first ever whitelist, put more land into the hands of people than ever before with a matching mechanism beyond a certain predetermined threshold, and all in all, brought many new first timers into our metaverse who were not yet familiar with the project.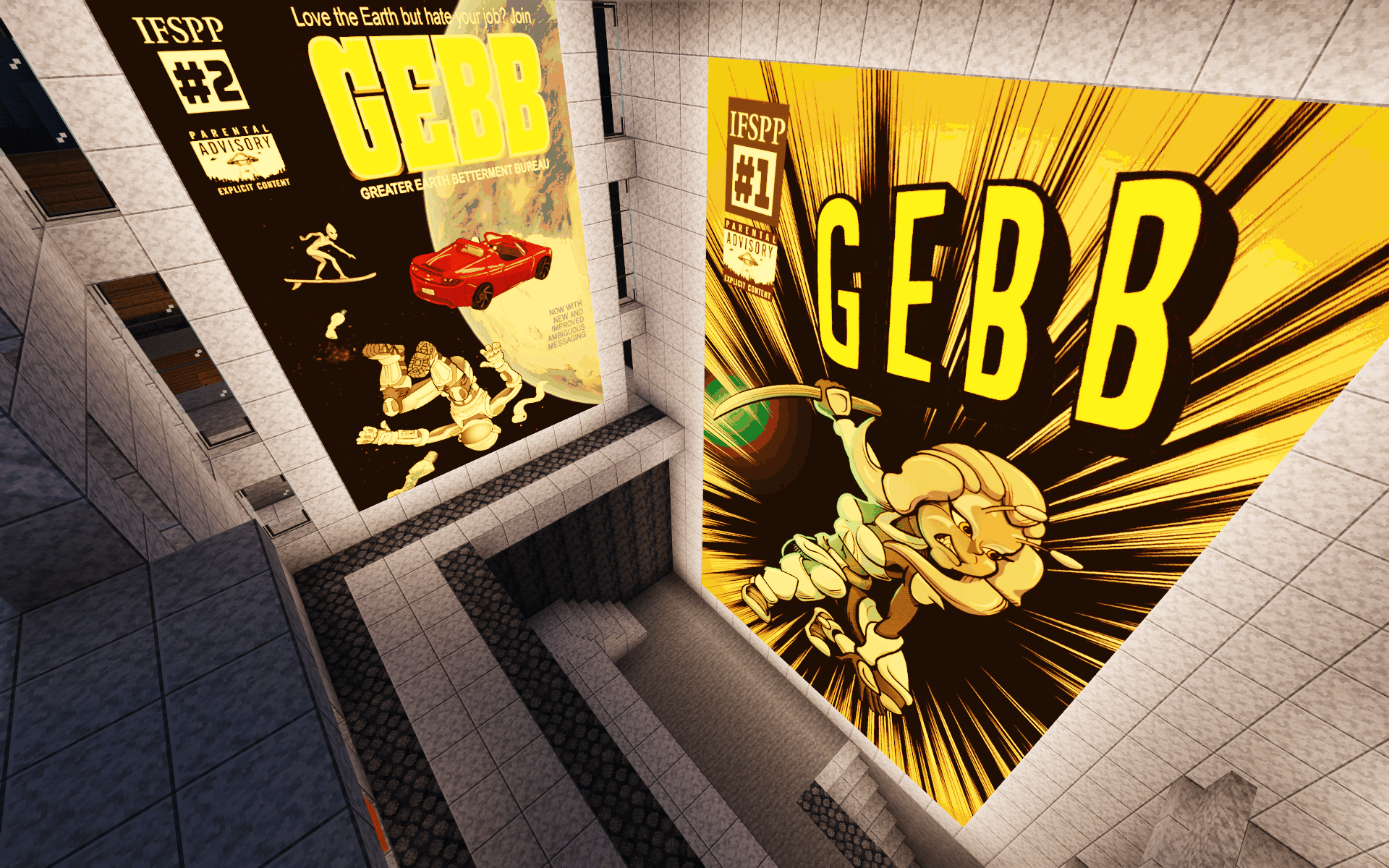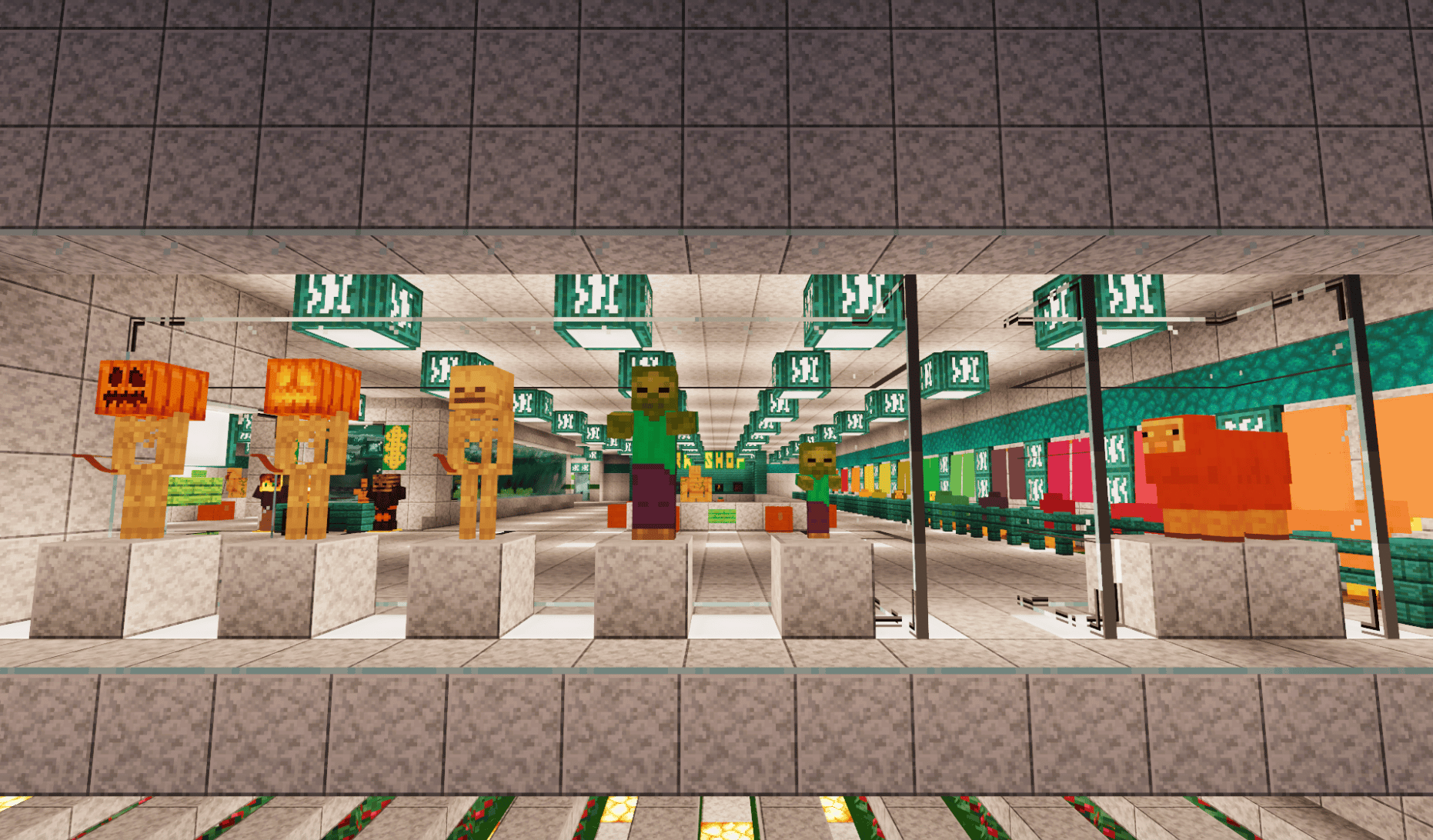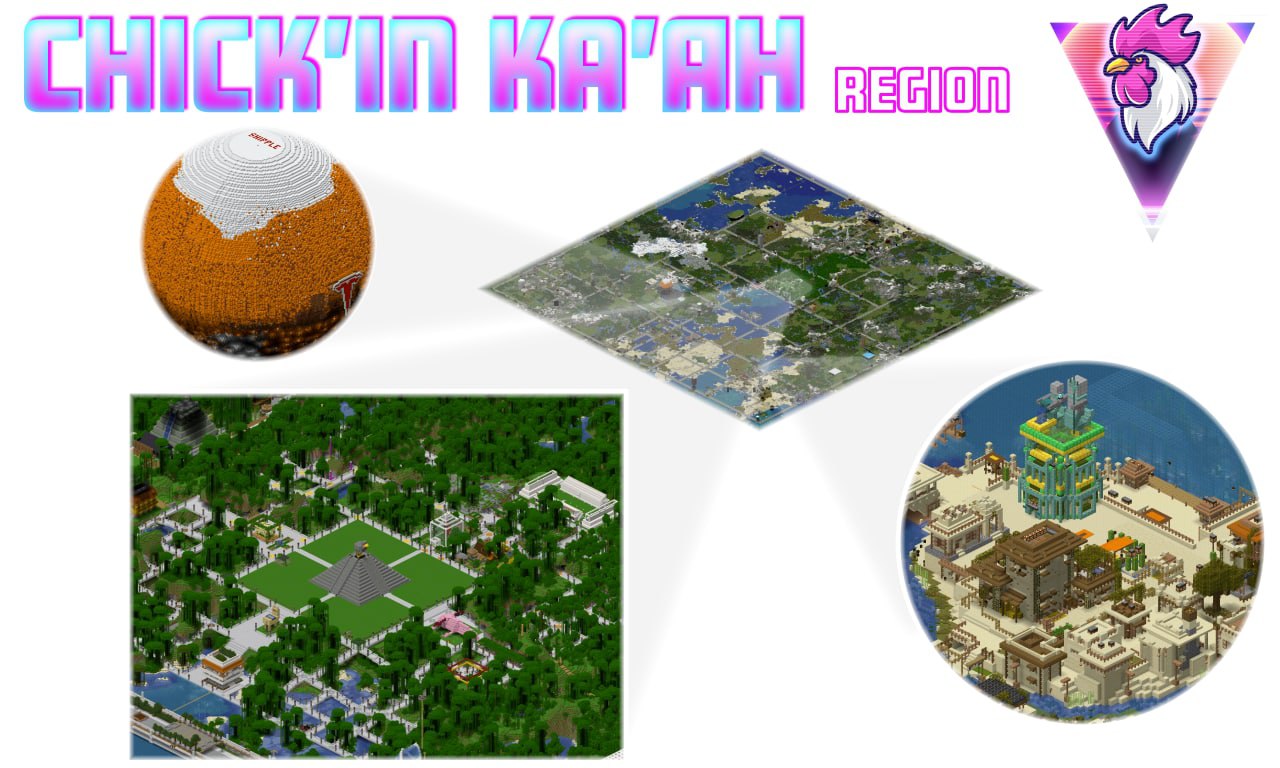 This survival region is a collaboration between The Uplift World official team and a group of  OG members who initiated the server on which this metaverse was founded. Also known as CK7, this counsel of people is present concurrently in their sector and throughout other Uplift World communities, helping to define and make this the active and thriving community it is today.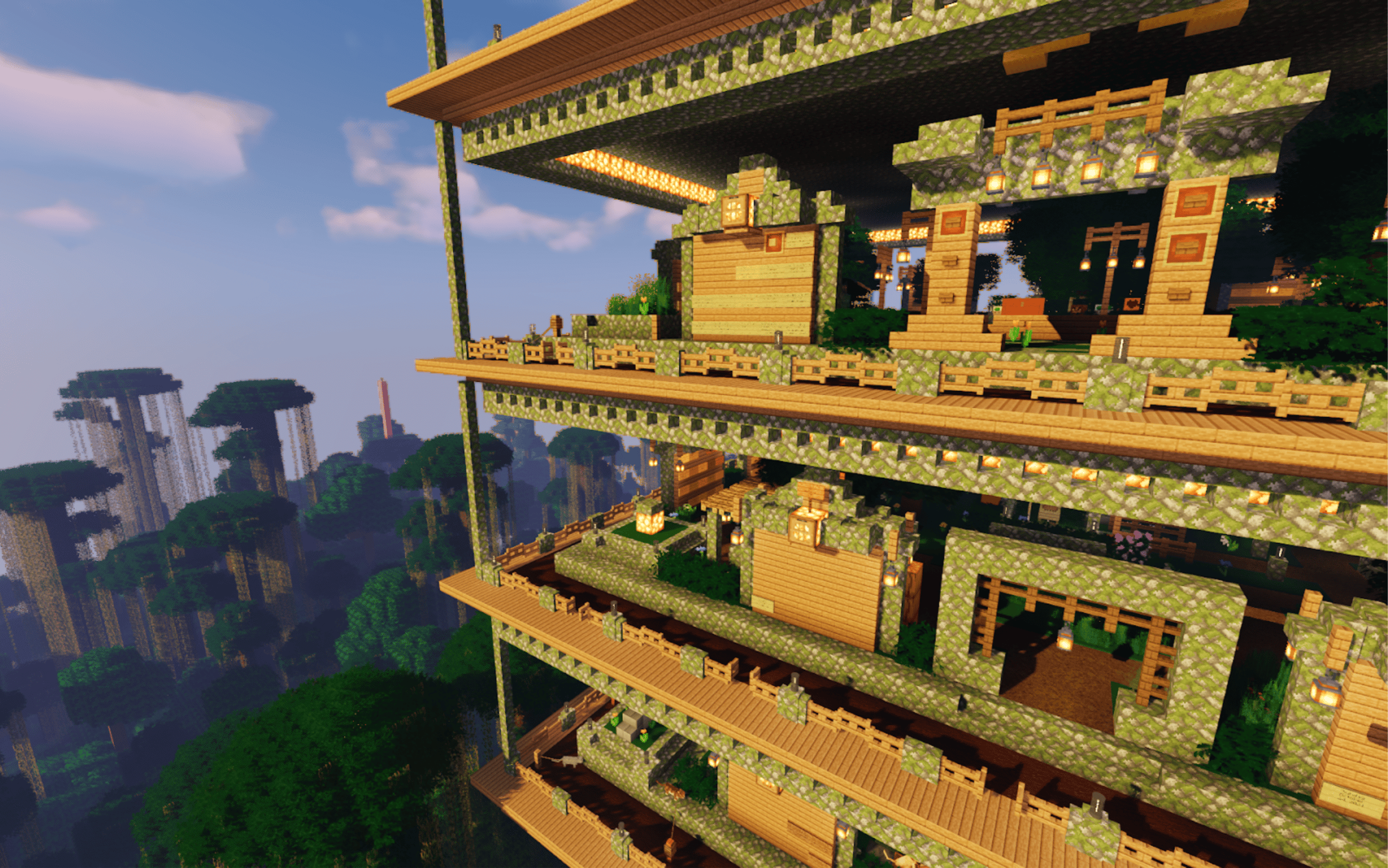 Silvereye's Coliseum & Pantheon in Chik'in Ka'ah is an incredible survival build that will surly make history with what is sure to be a crowd favorite for entertaining and hosting all sorts of events.

Part of a collaboration done with R-Planet, NFTs for development rights on these lands were only obtainable by upgrading R-Planet land NFTs with Aether.  Of course now you could potentially purchase one off the secondary market, but in order to develop one of the many undeveloped lands on Swineland or Boarvallis, you would need to go through the process of acquiring the R-Planet land key and upgrading it with Upliftium. From scratch, that is the only way!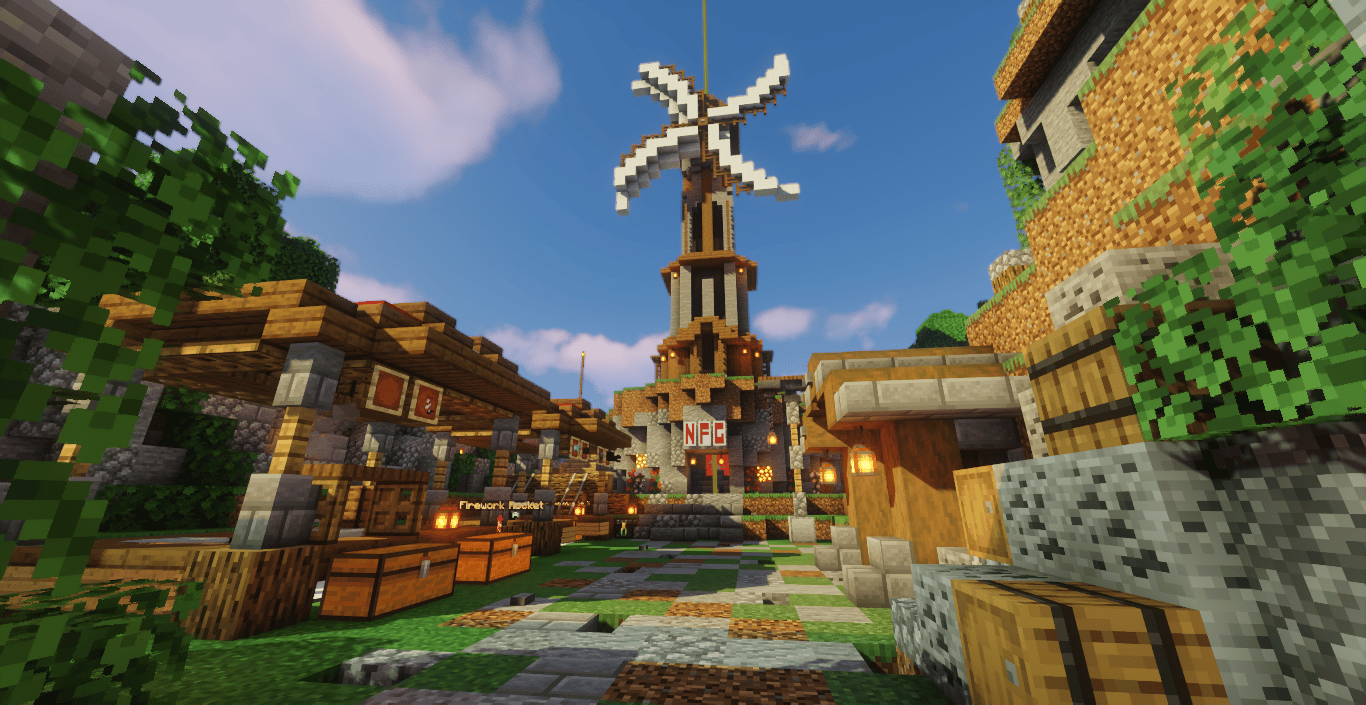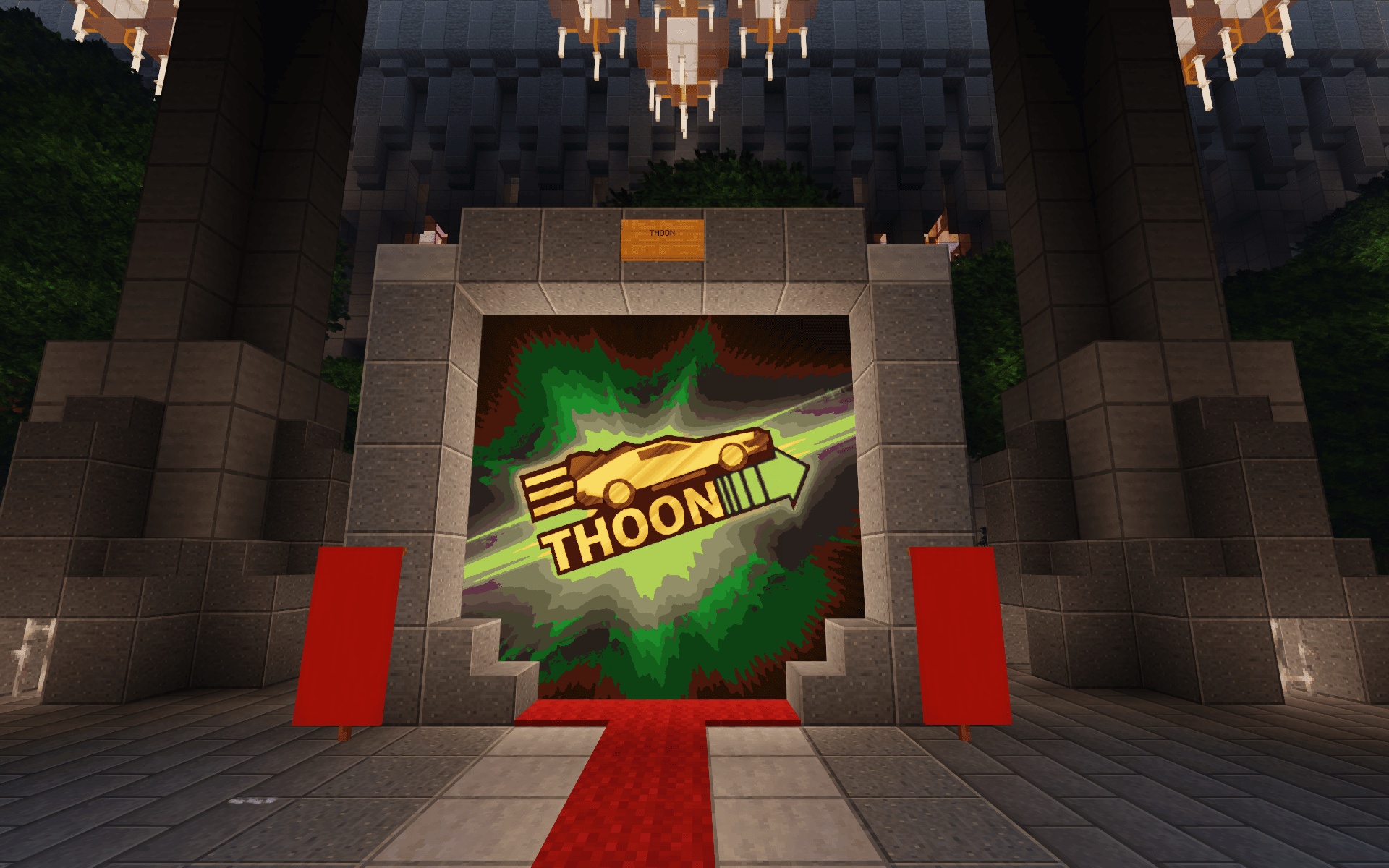 One of our favorite memes of all time, Thoon already being such an iconic Uplift reference, realistically how could we not entrust the name to its own region? Wen stake? Wen drops? Wen Upliftium? THOON of course! Still under development, Thoon is slated to be the second creative region to aggregate partner community projects into The Uplift World Metaverse.  Although only open to certain whitelisted accounts for building, visitors can head on in and zoom around at their own leisure of this relatively still open creative world map.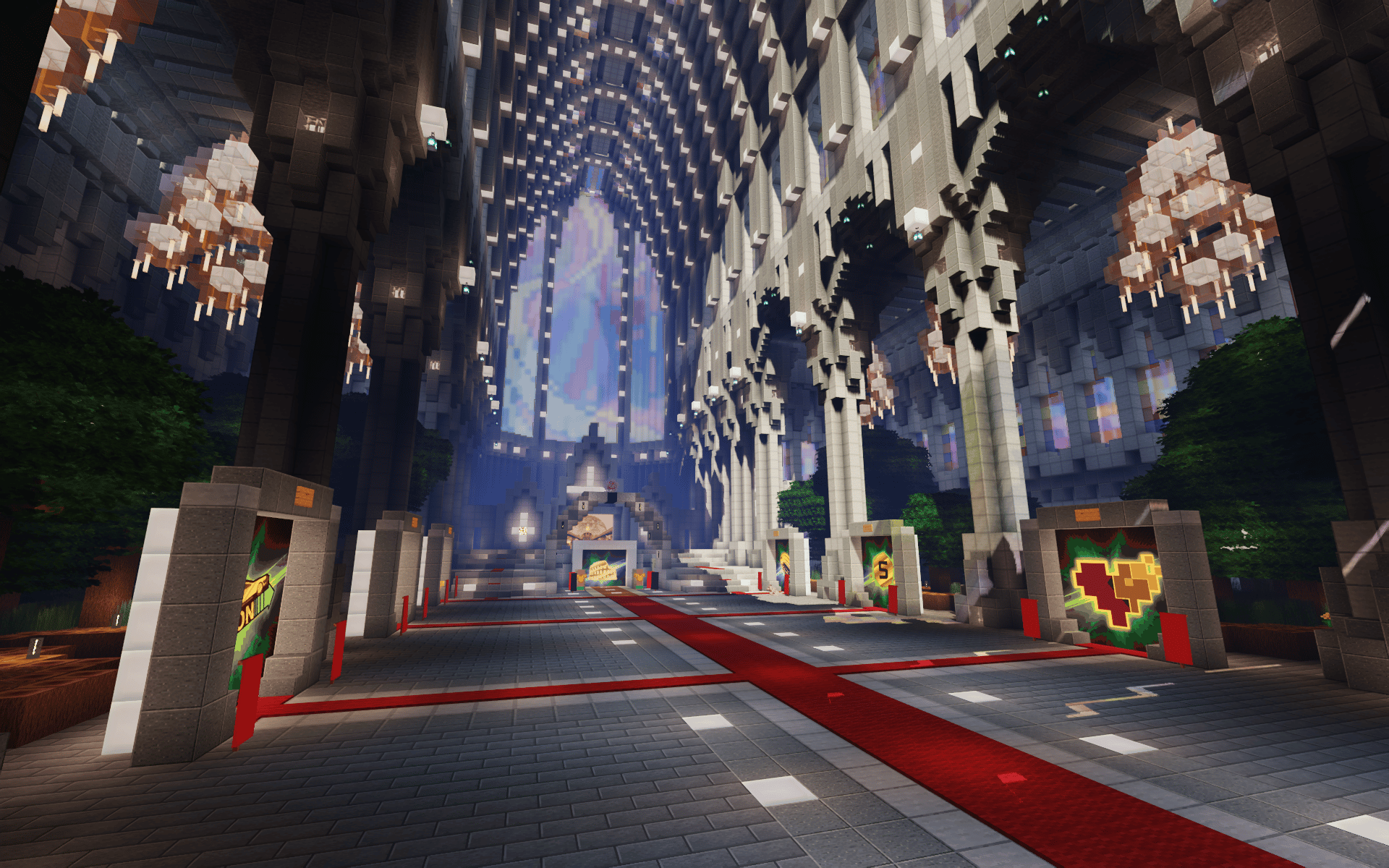 The Uplift World Official Links
*Article published by Jimmy D