Luminaya NFT is a rare digital assets collection doing many interesting artistic and collaborative things within the space.  Interested in creating collective value across the board for all involved, these NFTs created by Aurelien Floret from Pumayana have some rather unique attributes on a variety of levels, both on an artistic plane and in the provision of real world value that truly matters in the world beyond crypto.
In fact, one of the reasons that the Luminaya project resonates so deeply here with The Uplift World involves has to do with their structure of giving back a minimum of 15% of profits generated through their sales towards real world charities.

The Luminaya Lotus Temple
"The spectacular Luminaya Lotus Temple (Genesis 1700, 1600) has been built as a community hub for future treasure hunt games."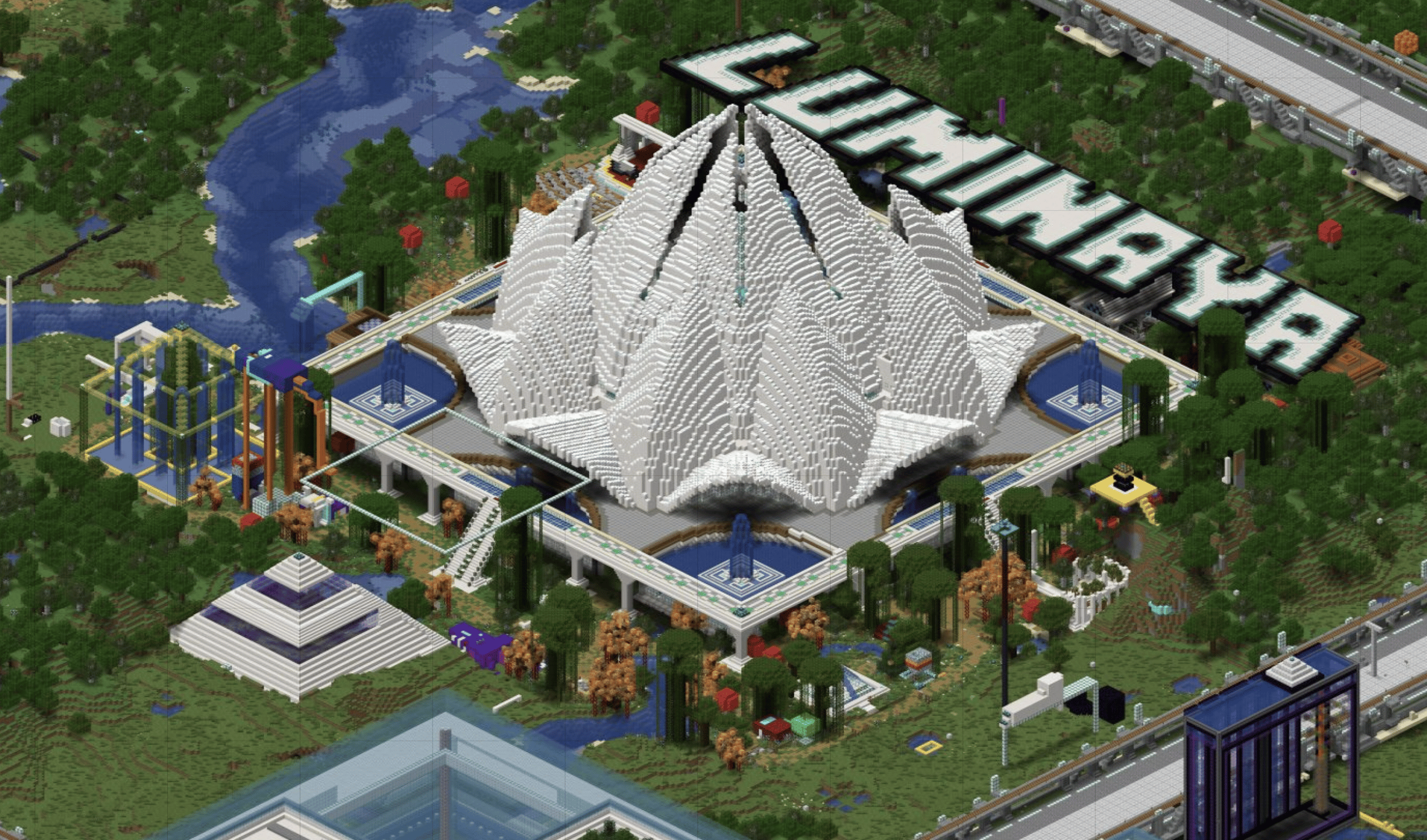 The build itself was designed and constructed by Luminaya founder Aurelien Floret with help from Michael of EOSUSA.  In addition, Blockhead helped with the surrounding areas to the main temple that give this build an immense amount of almost indescribable character.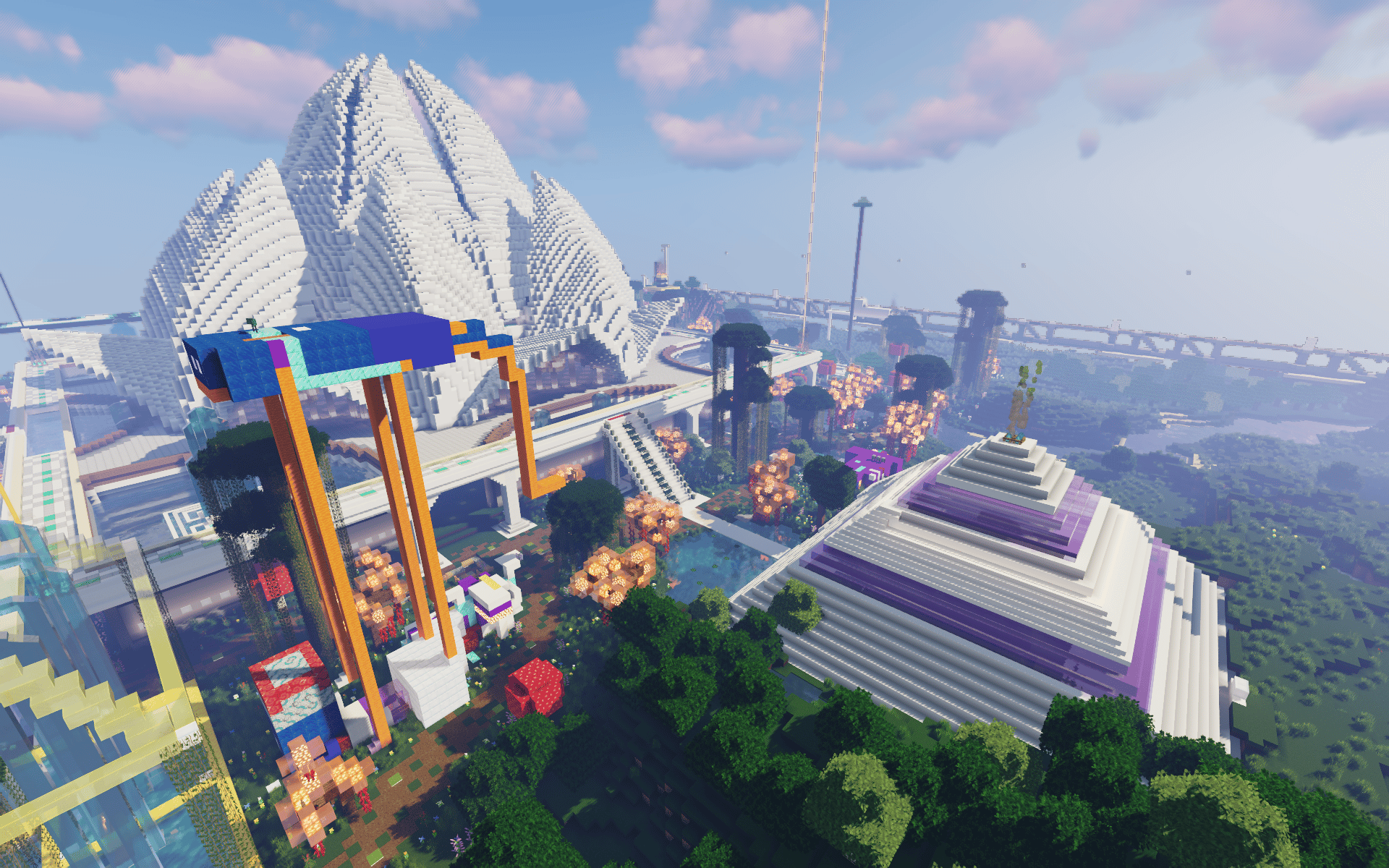 Wandering around the grounds to the temple showcases so many little areas each focused on their own style and niche.  Various ponds, waterways, and lights paint a tranquil serenity to escape into. "Its a vast space to explore with hidden nooks and underground tunnels as well as water features, beautiful gardens and even a pizza kitchen."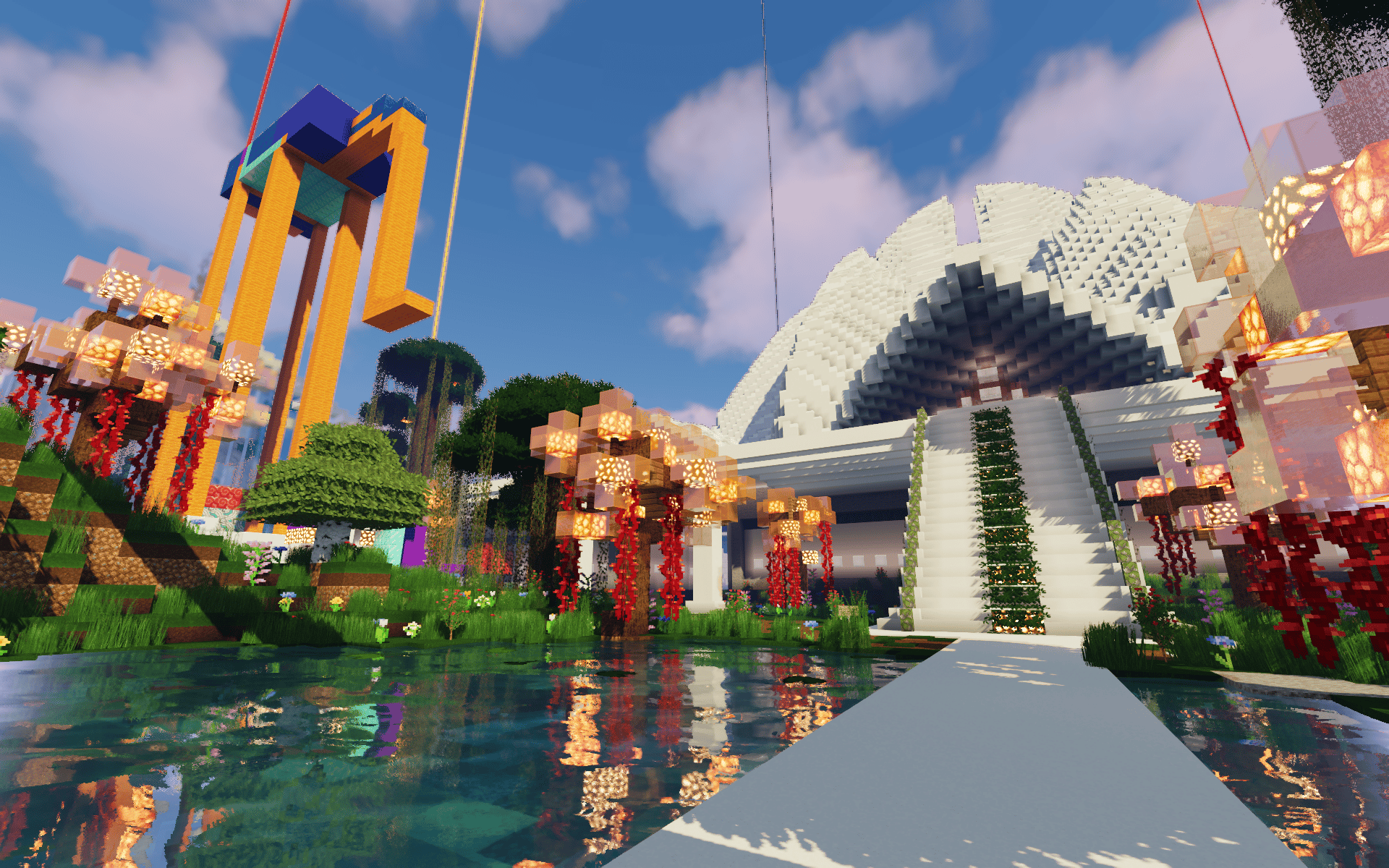 The interaction between the buildings, the nature, the lights, water, and pathways through it all really is a sight to behold.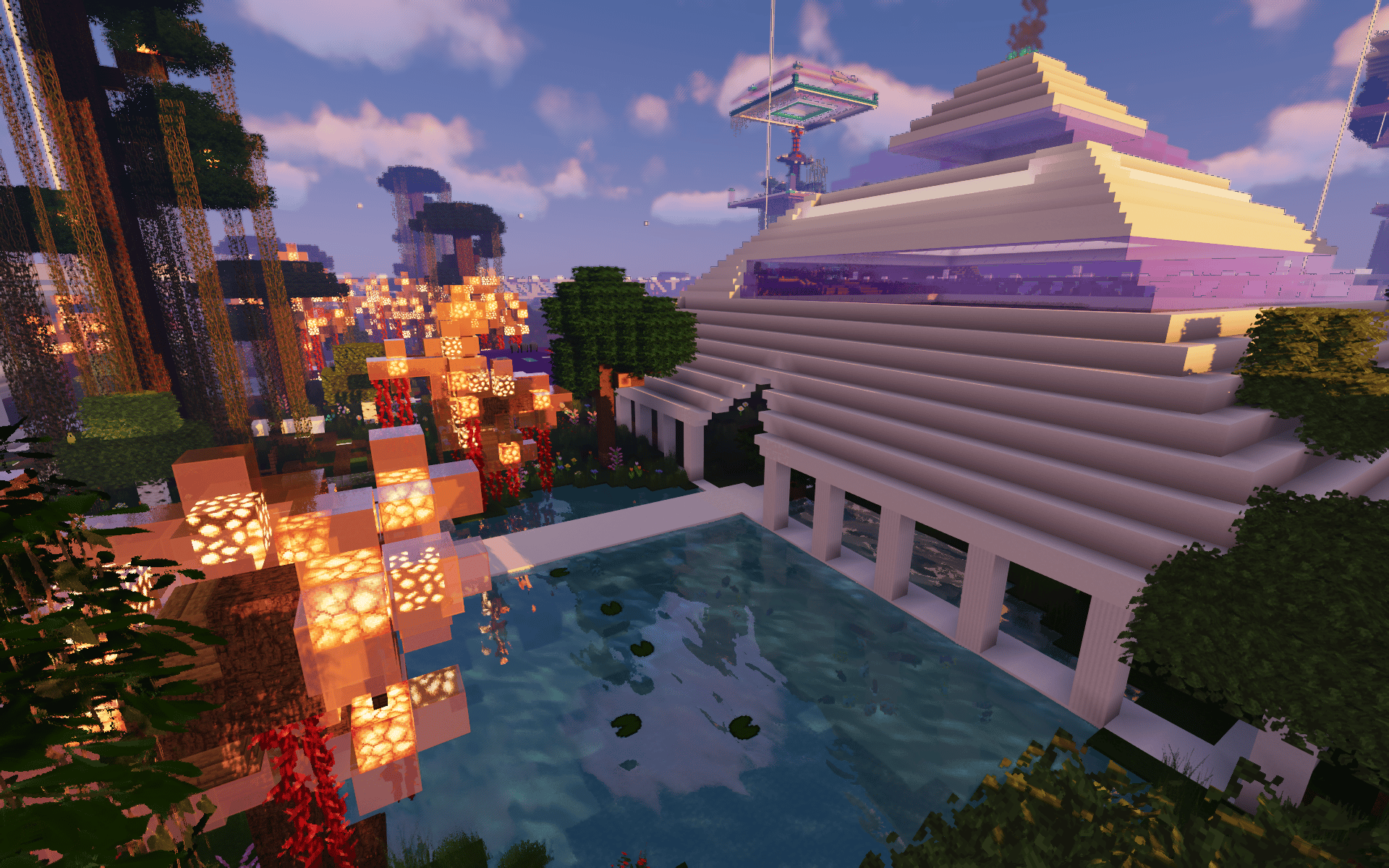 The panda's roam freely happy in their pyramid enclave alongside saddled stallions and various other living organisms.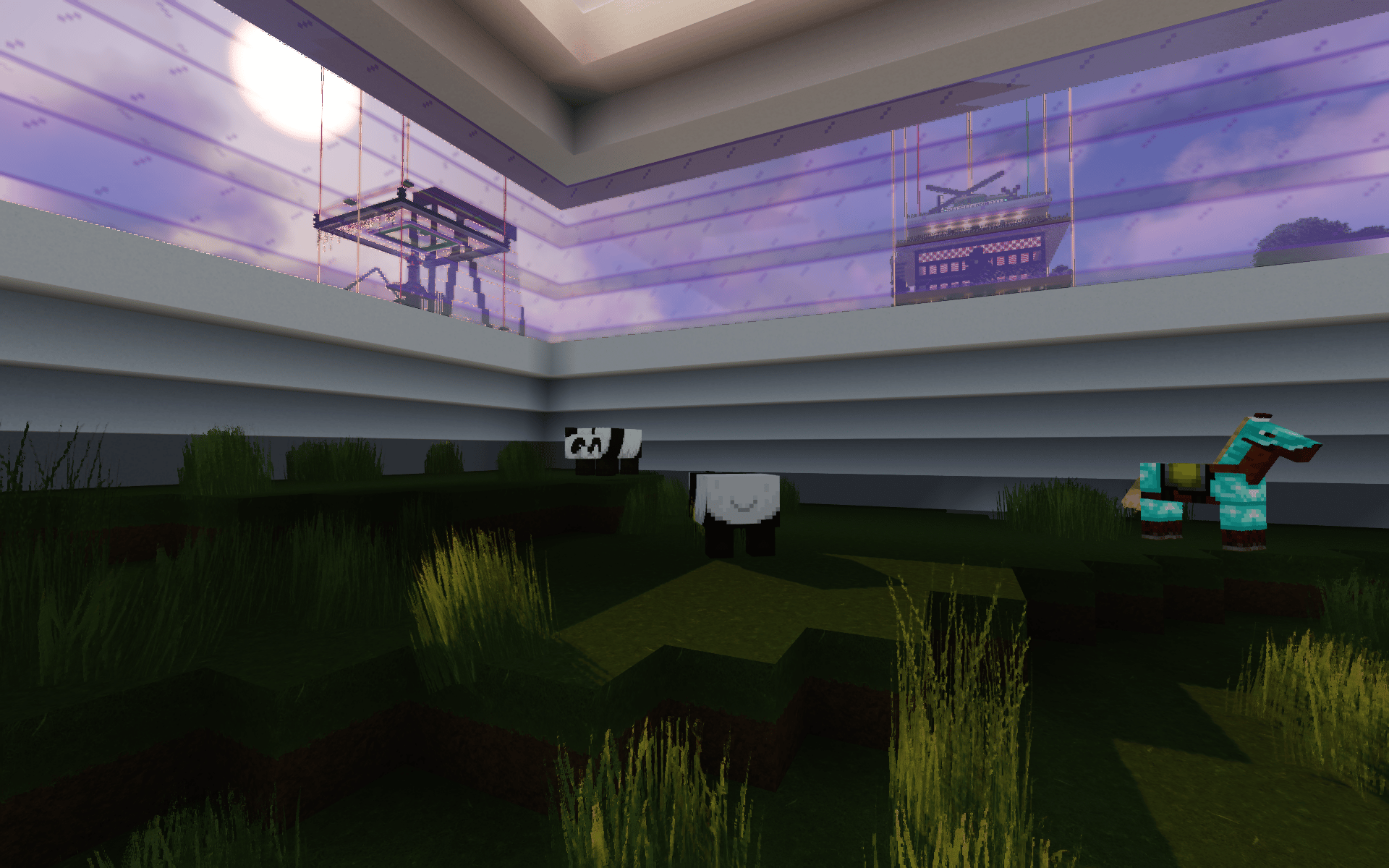 Tropical garden like structures perfect in their orientations only made better by the rays of the fading sun.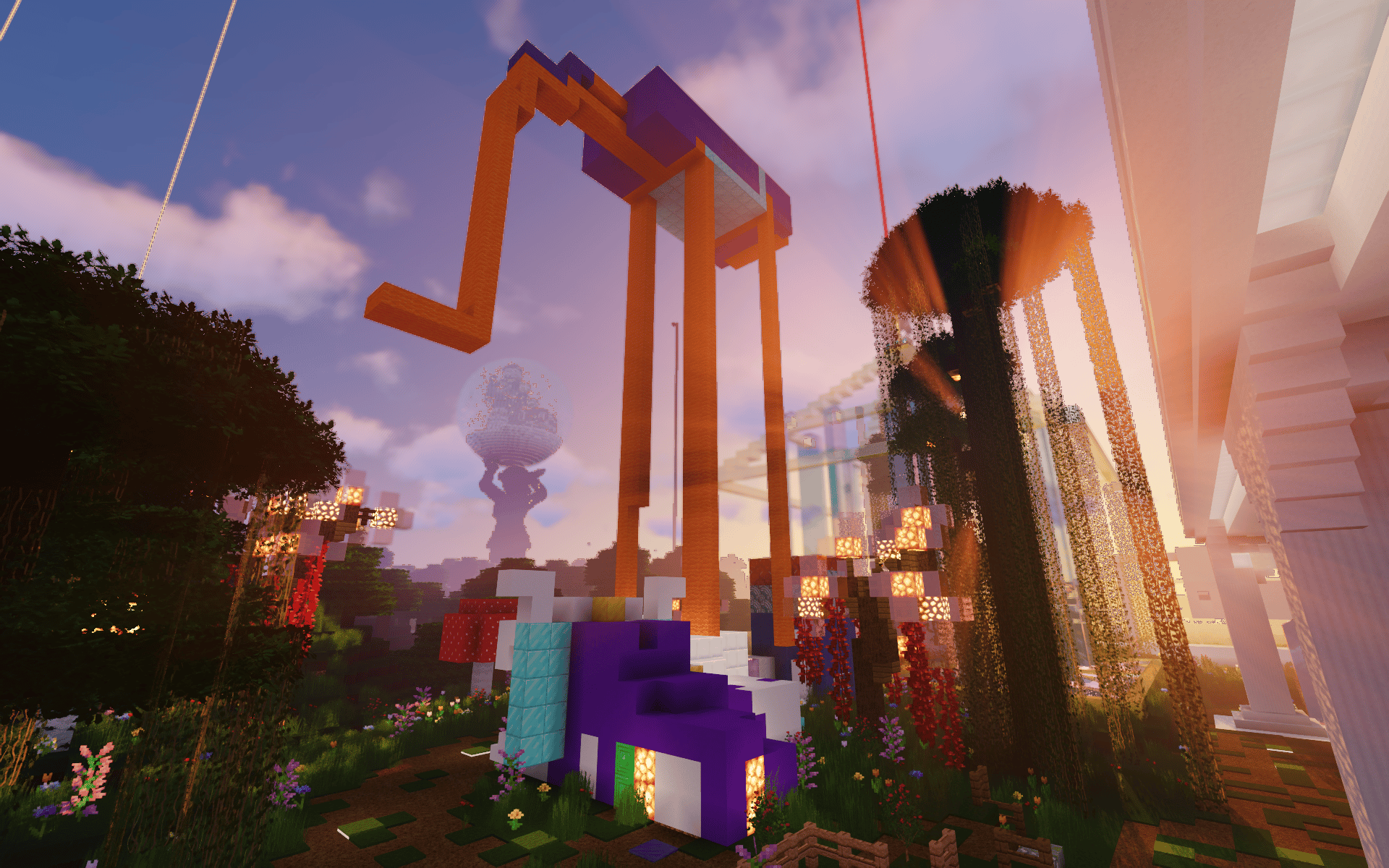 Beachside oasis for lounging by beautiful reflective ponds capturing the essence of beauty in a multitude of colors, shapes, and forms.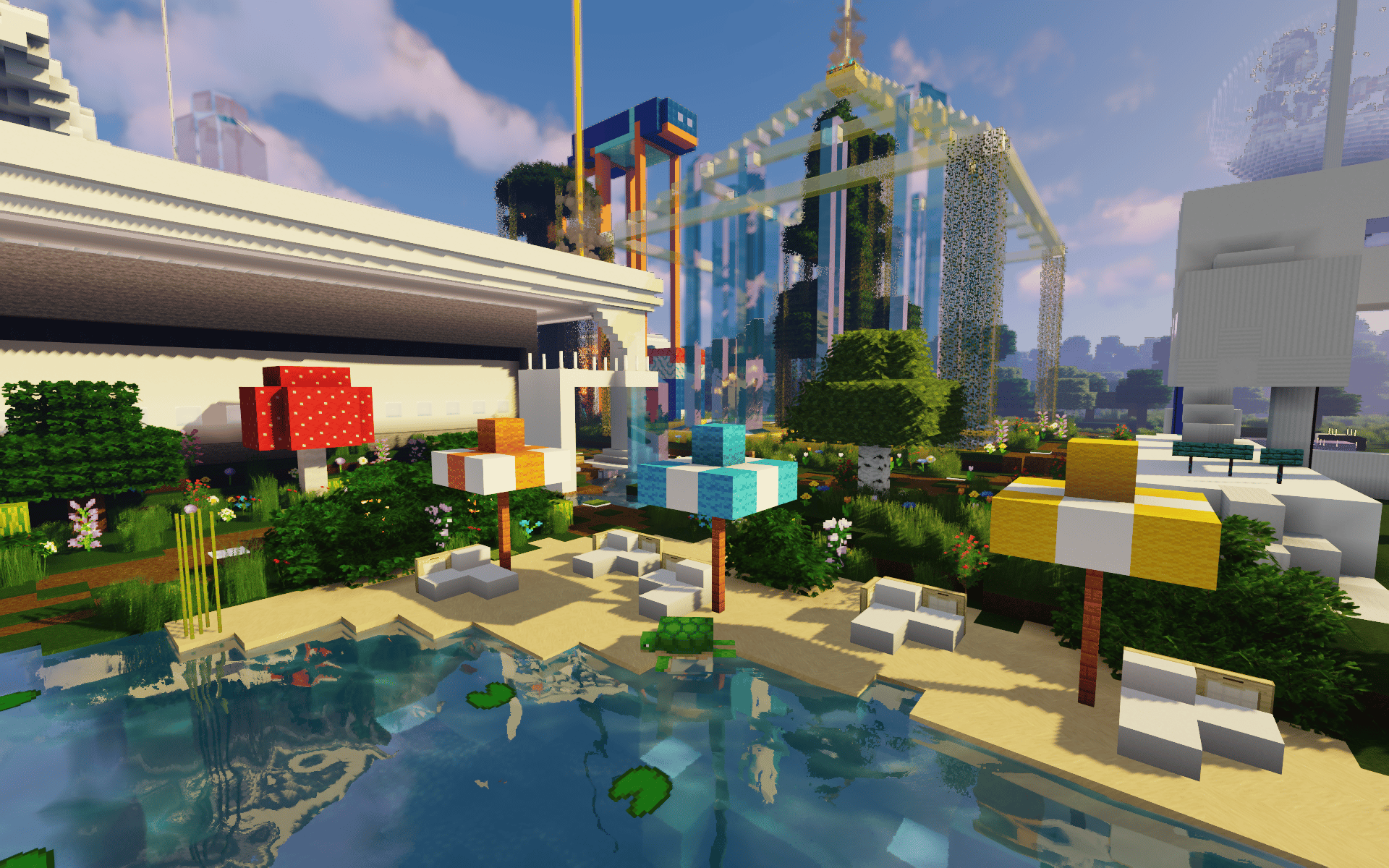 Covered man-made alcoves thoughtfully planned to be right at home in their natural surroundings for each and every visitor to embellish themselves within.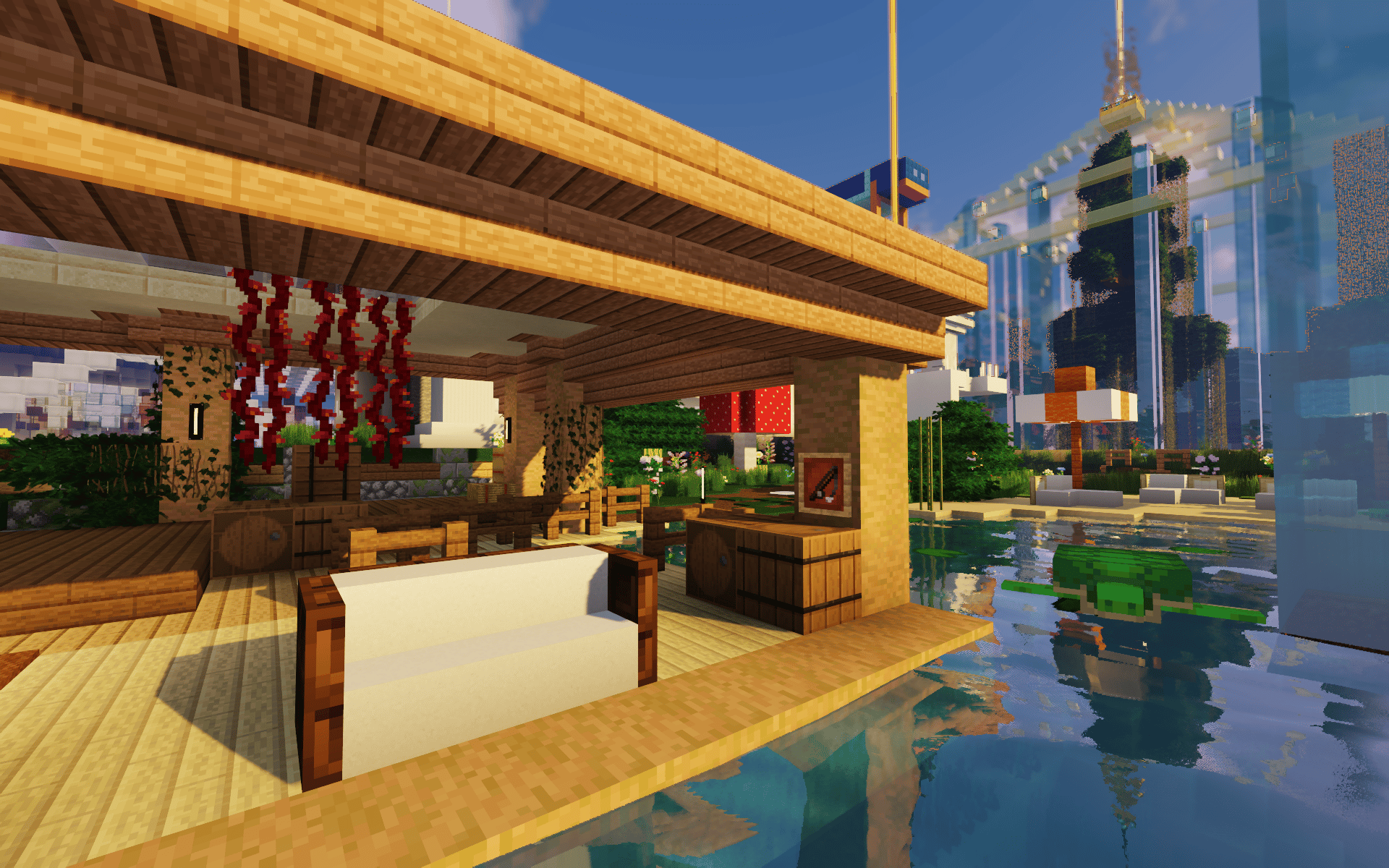 Fountains, gardens, and hidden alcoves galore.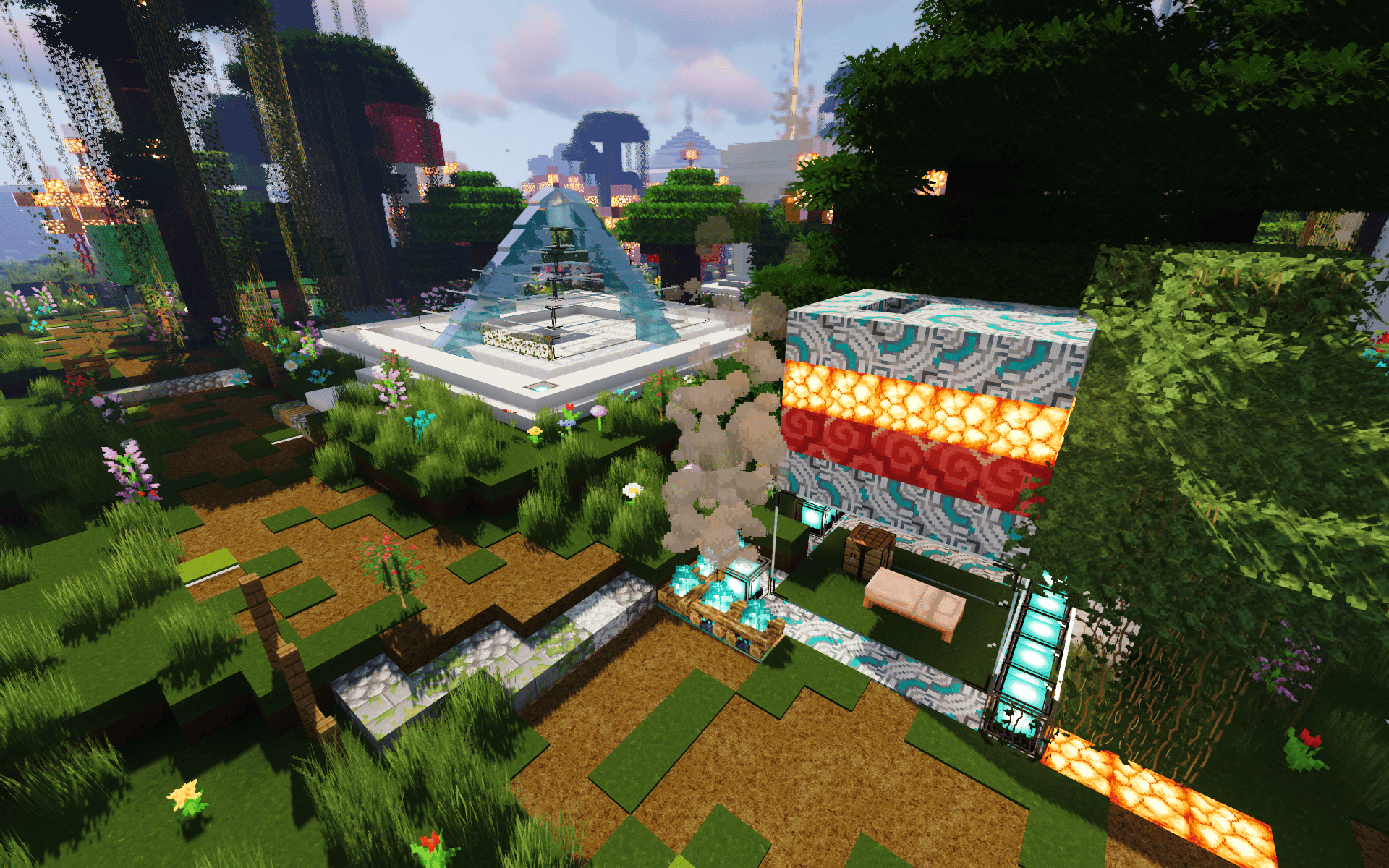 Various open spaces surrounded by a mosaic to surely entice the senses and embody the mind and soul.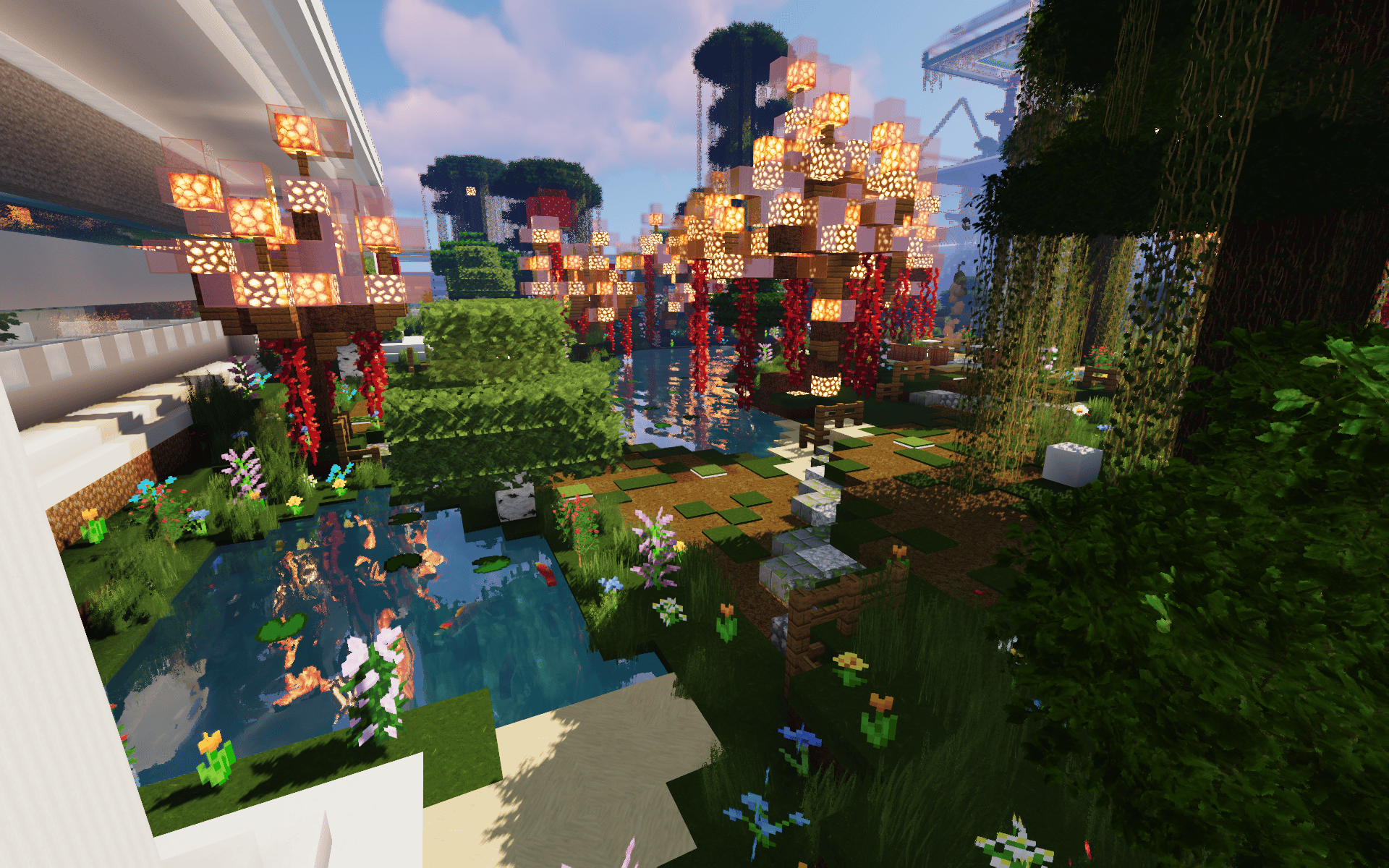 Plenty a place to take a load off and relax deeply in tune with the pondering of whatever might be on the mind.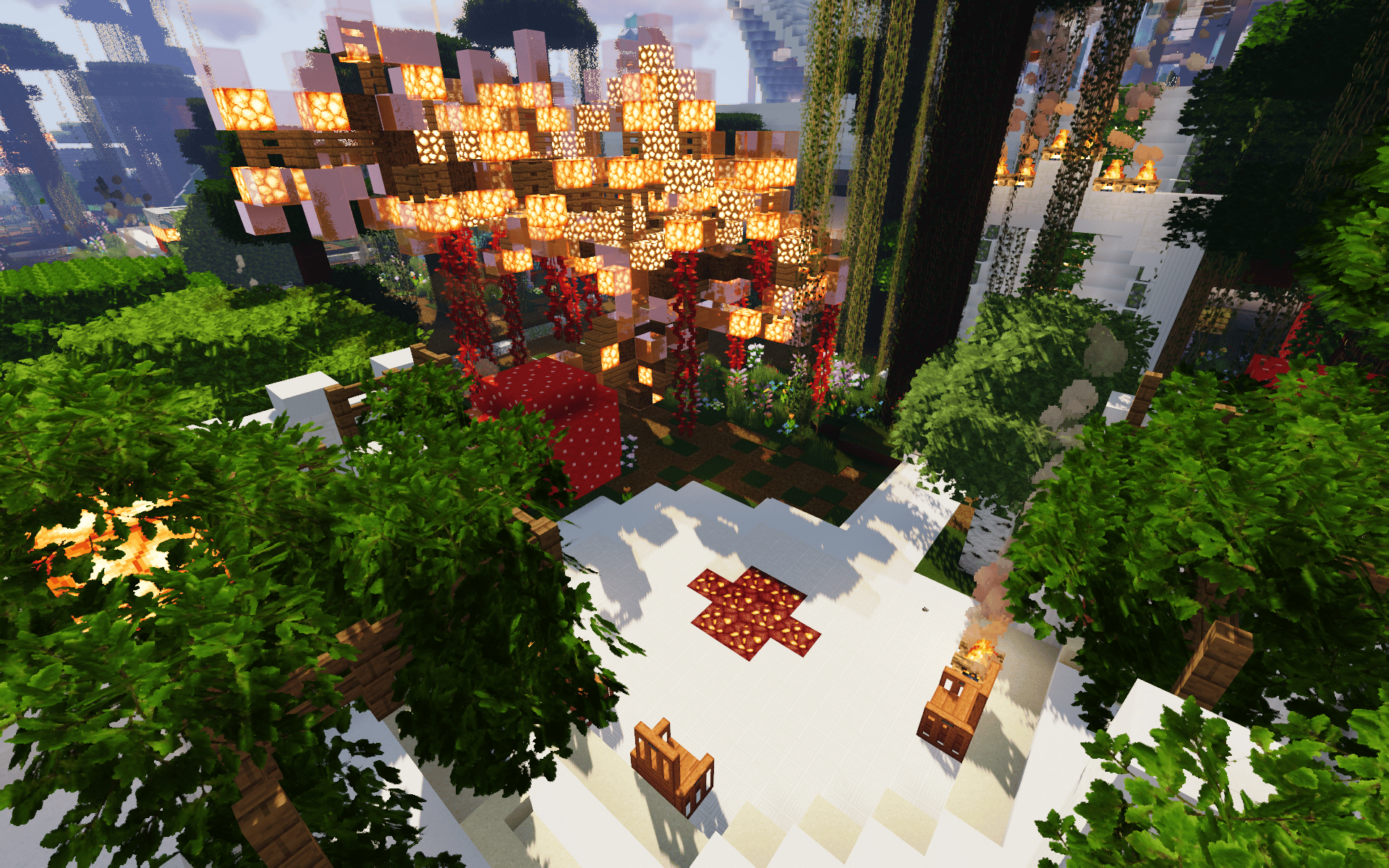 Seamlessly woven into the fabric of place right next to a more communally focused lounge-like meeting space only found in the utmost conscious of aesthetically useful designs.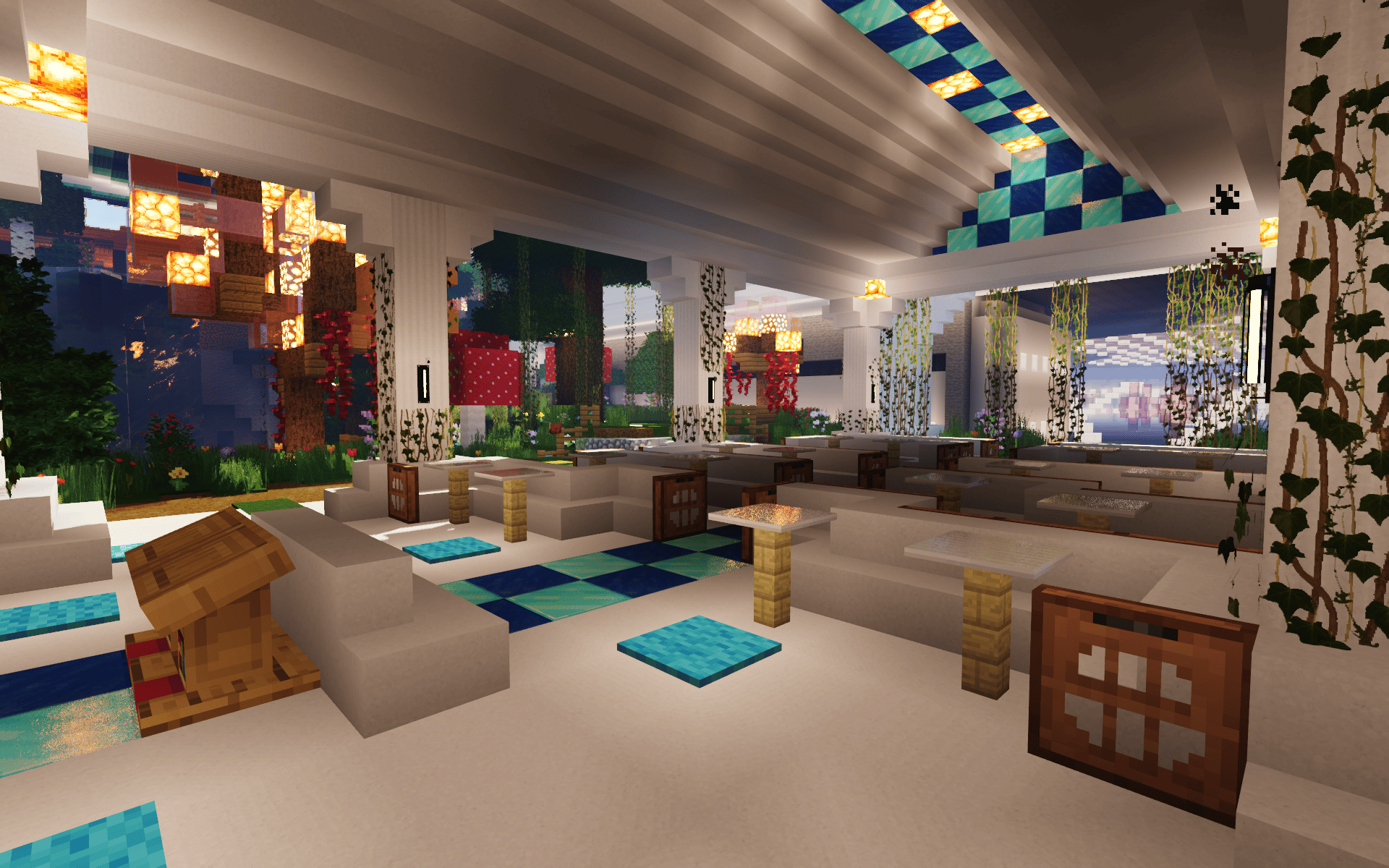 An open air amphitheatre and stage set to fulfill all your performance needs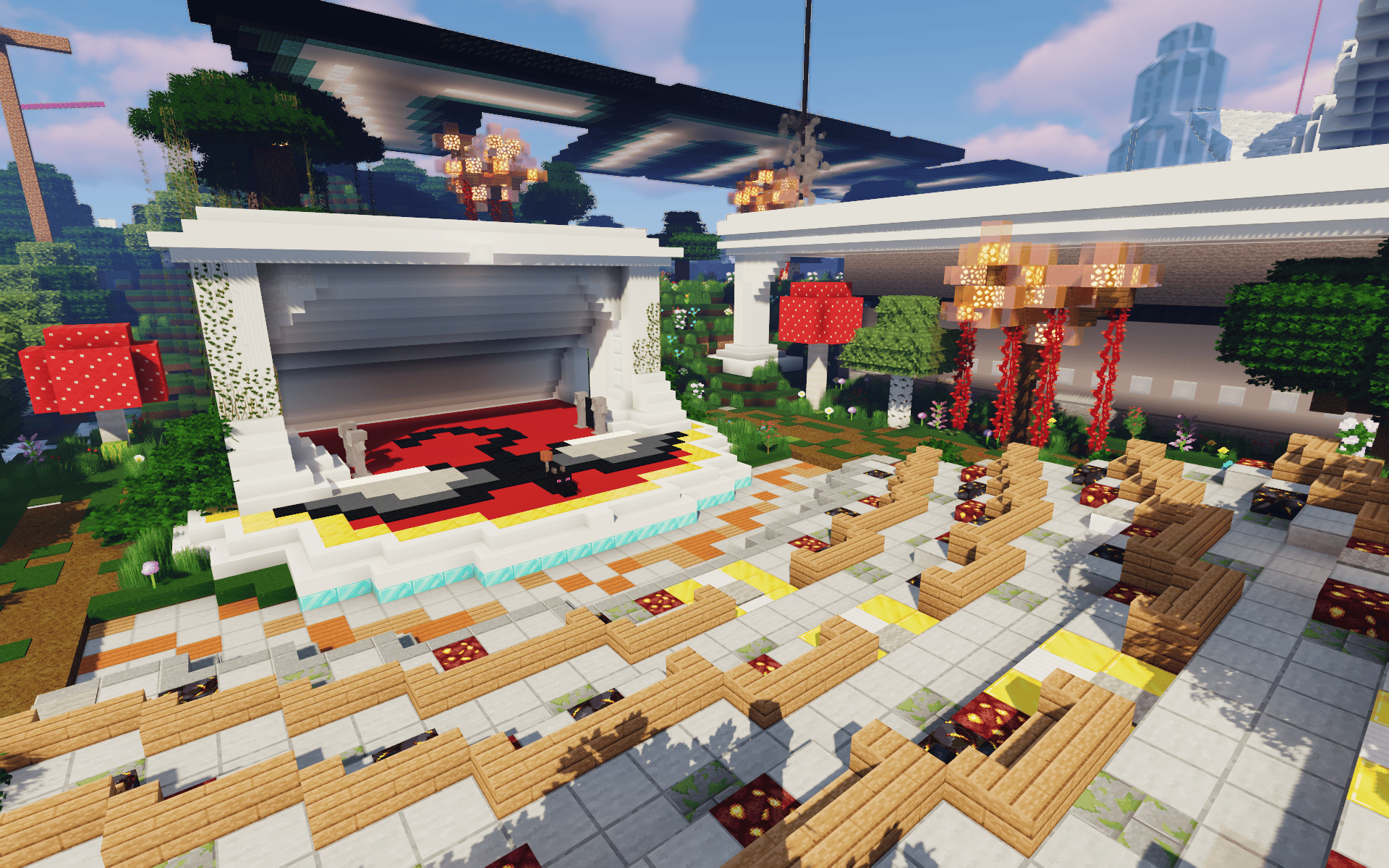 And under it all, maybe one of the most beautiful translucent rainbow rooms you ever did see.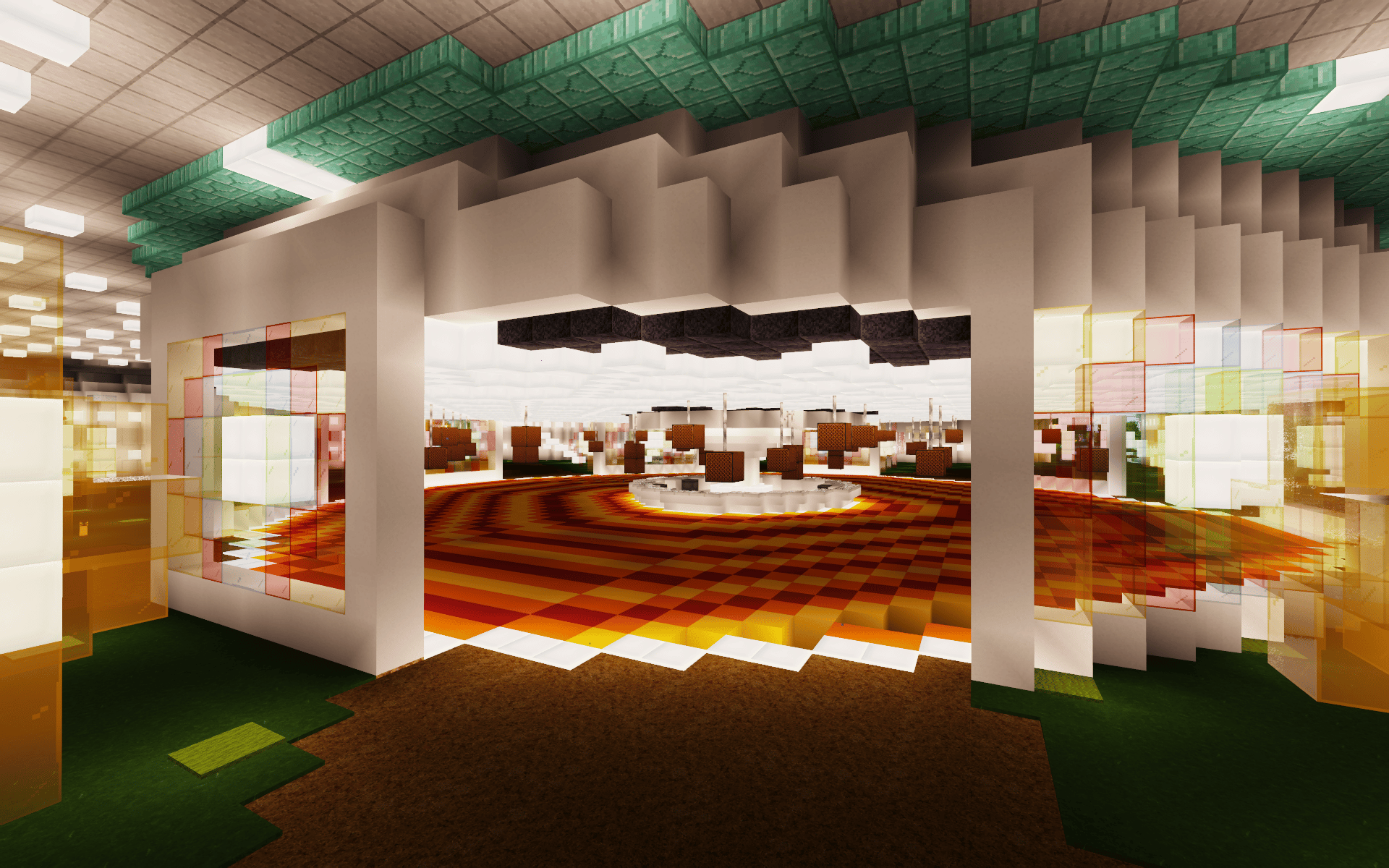 Finally having fully circled the encompassing grounds, time to take a look into the heart of the flower within.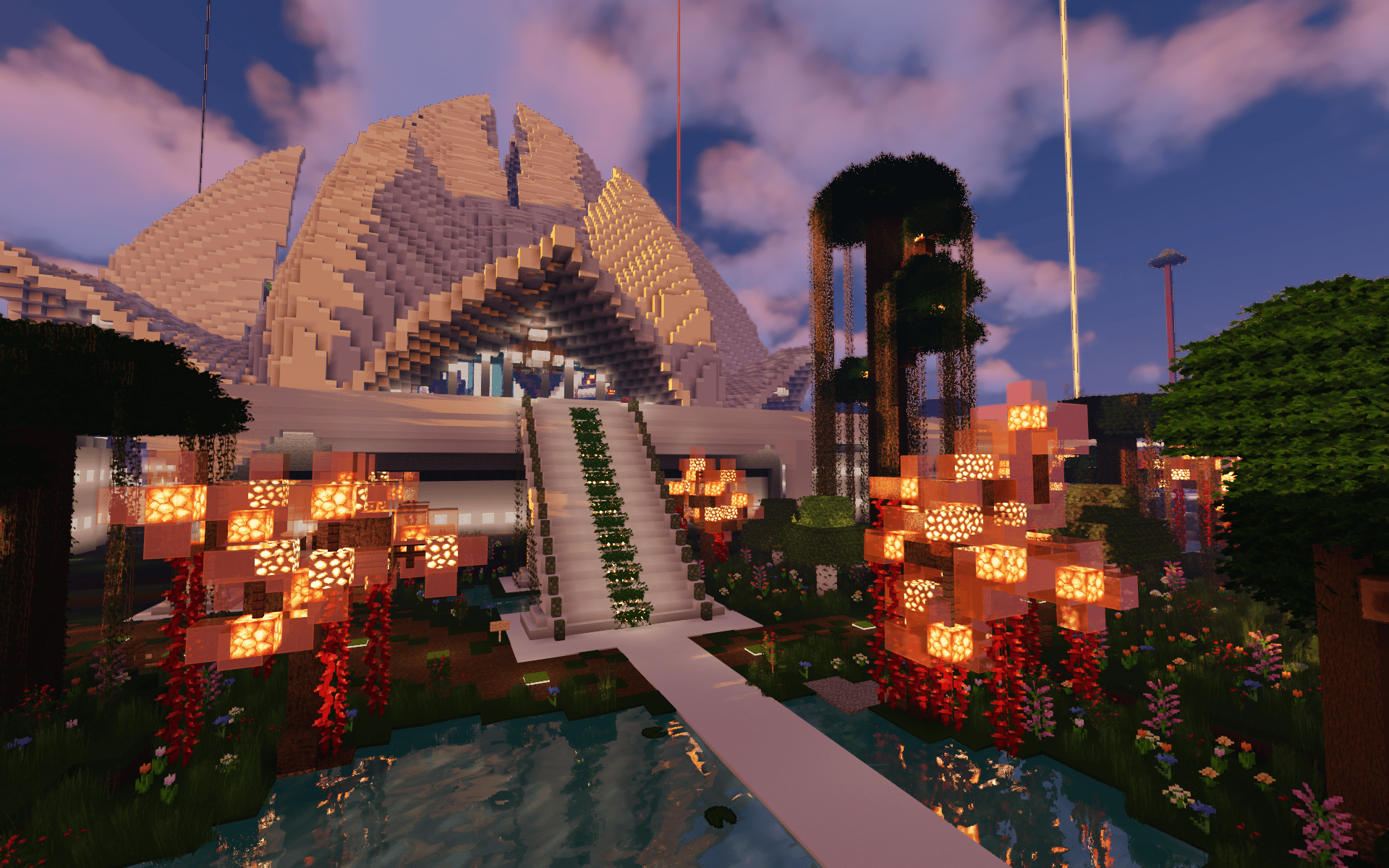 A glimpse of the central helix.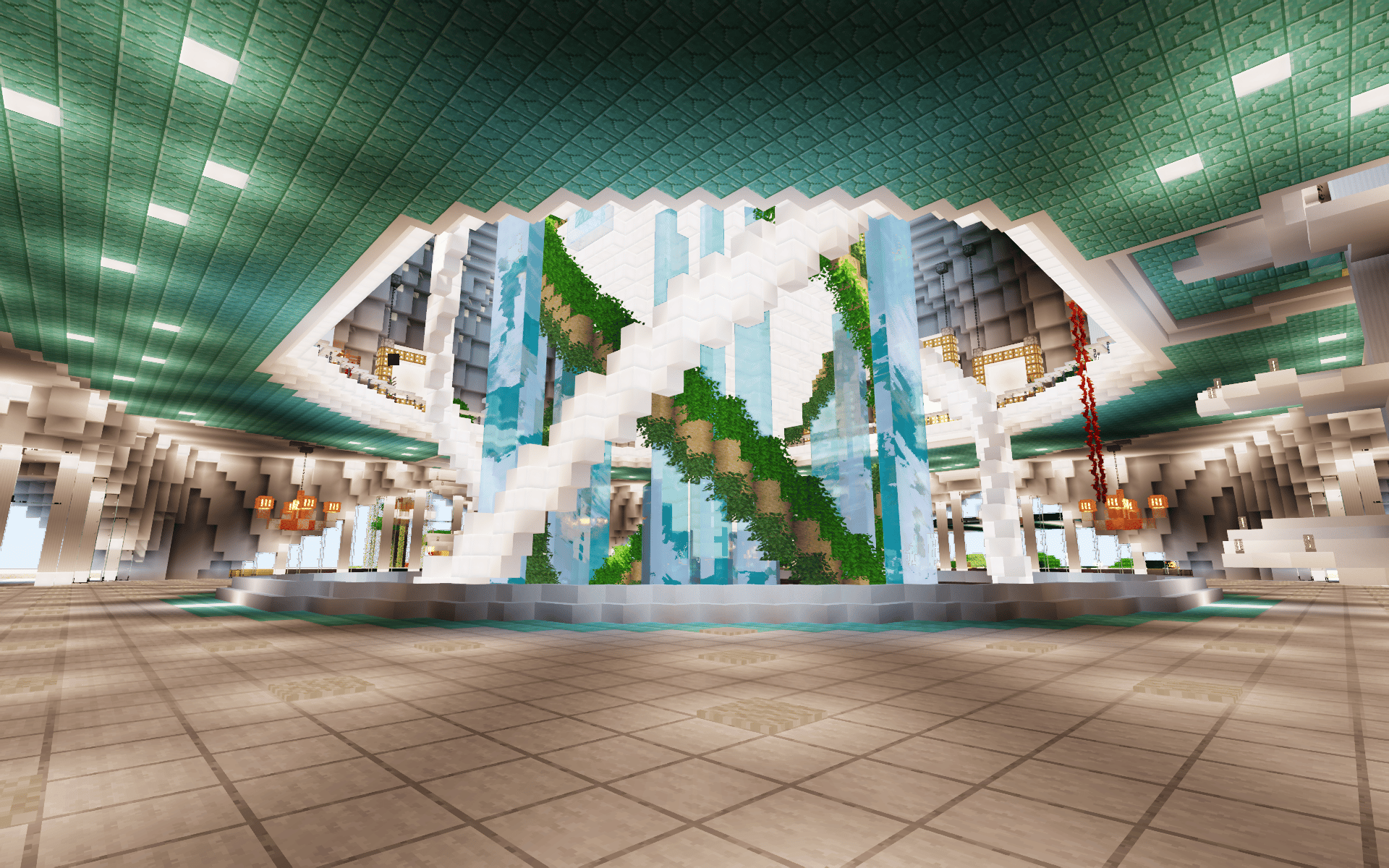 A spiraling series of vantages to the top…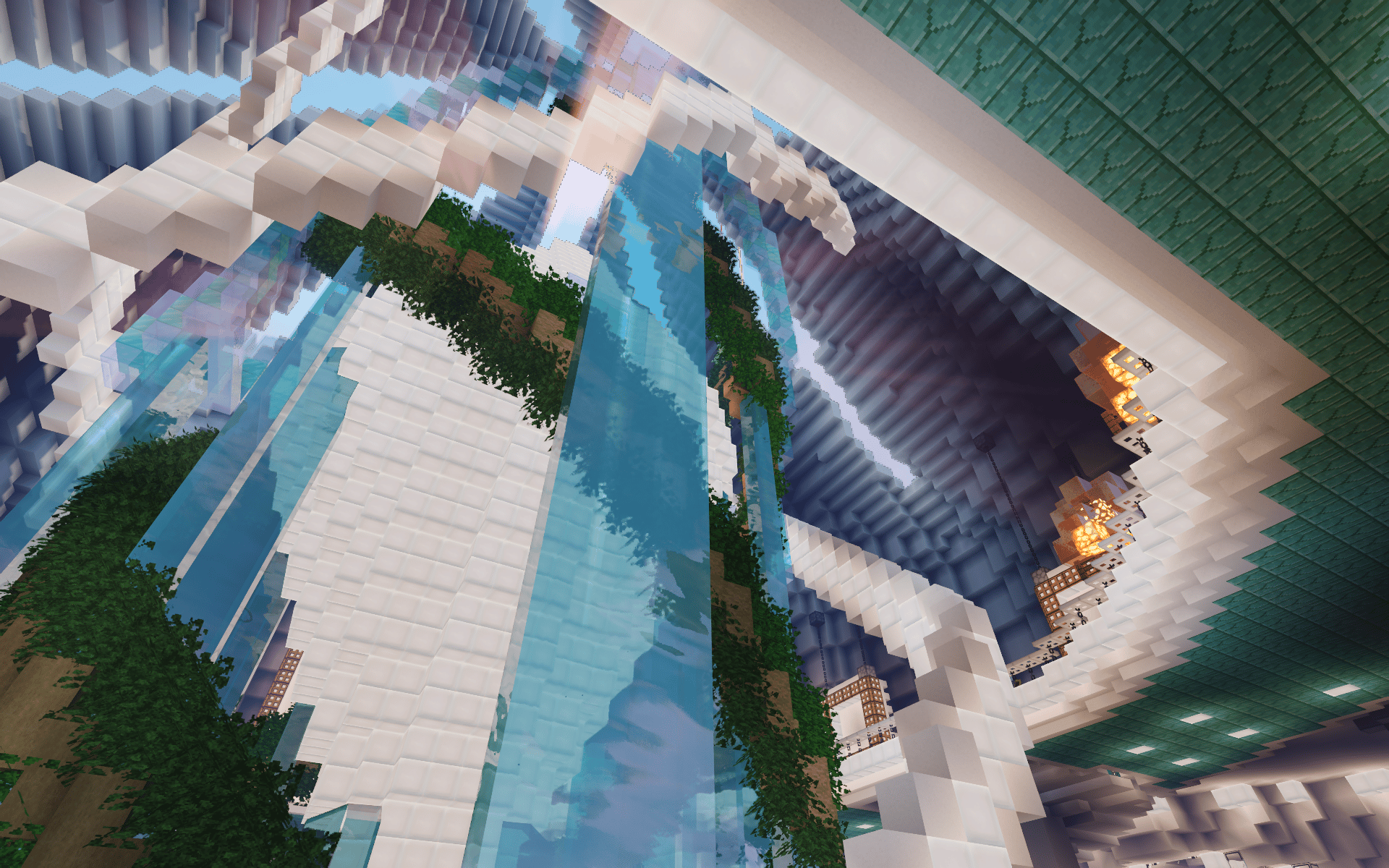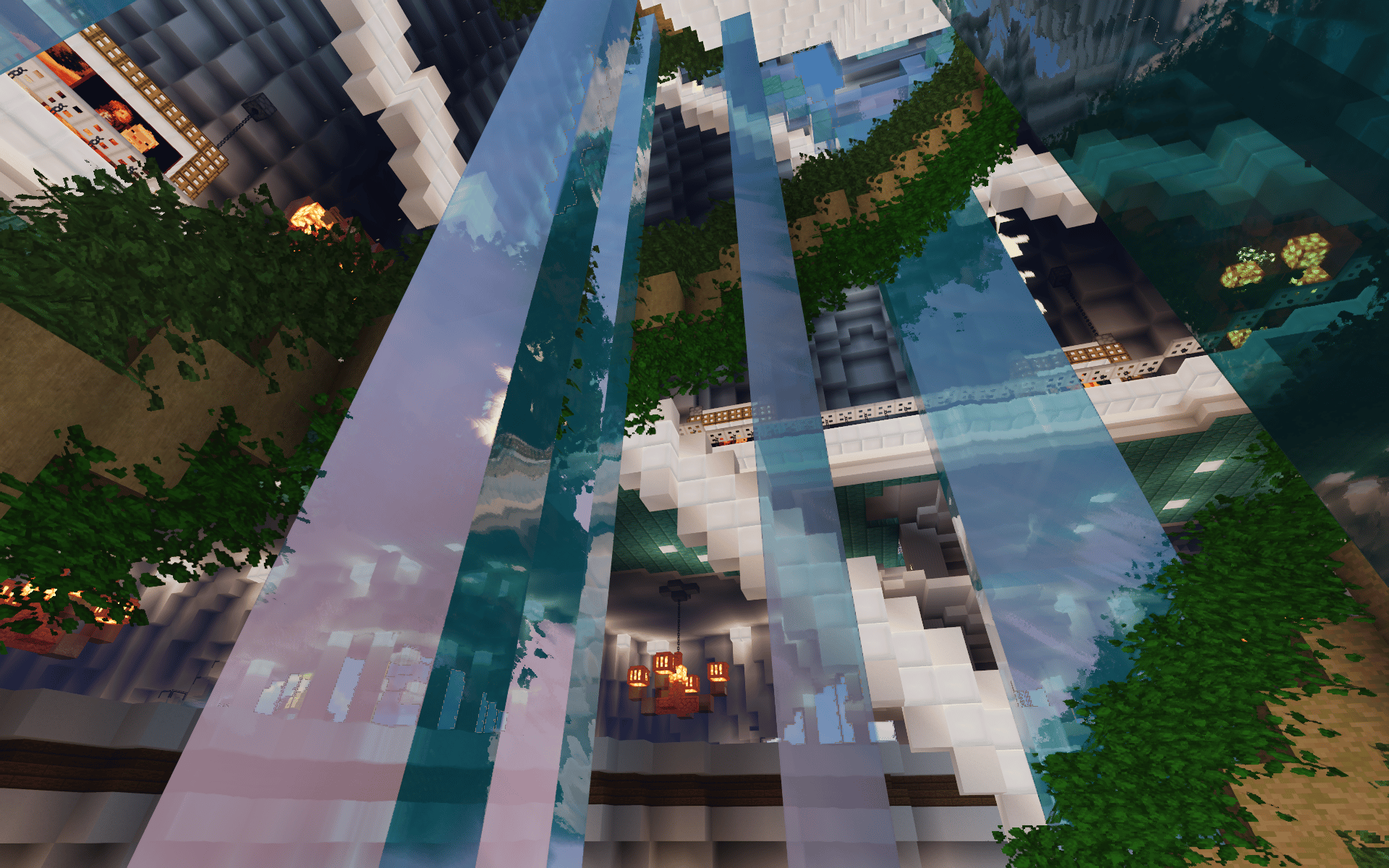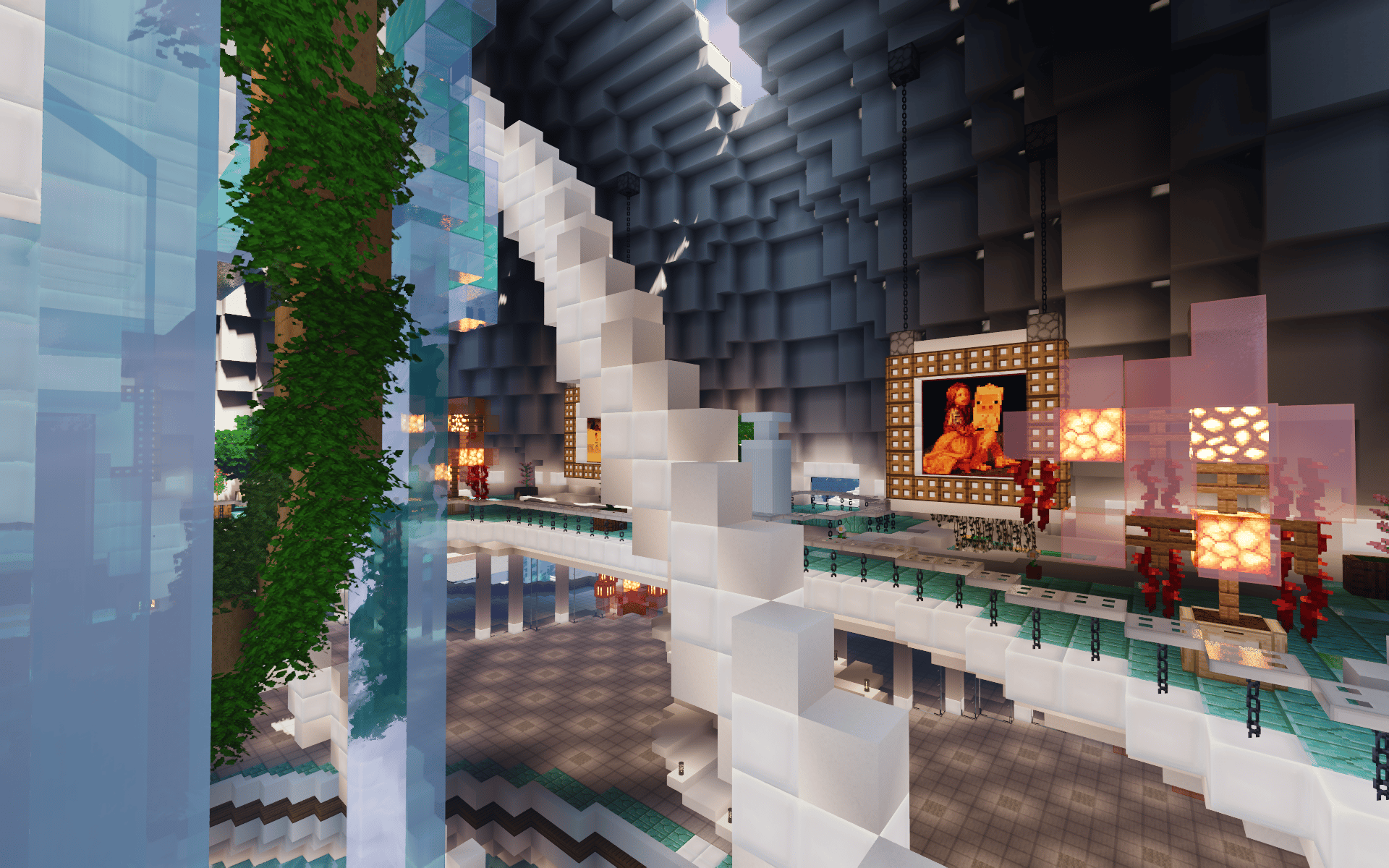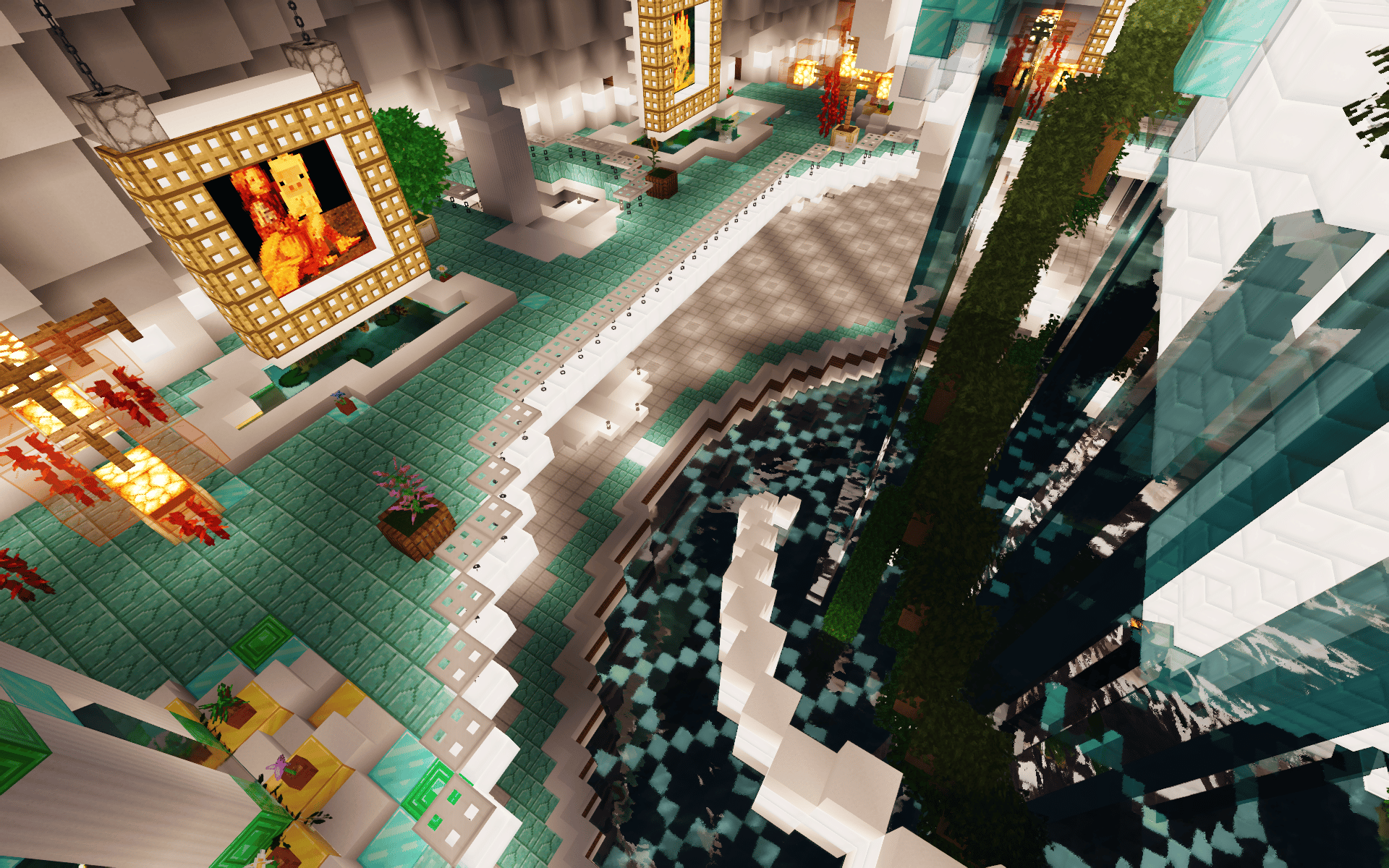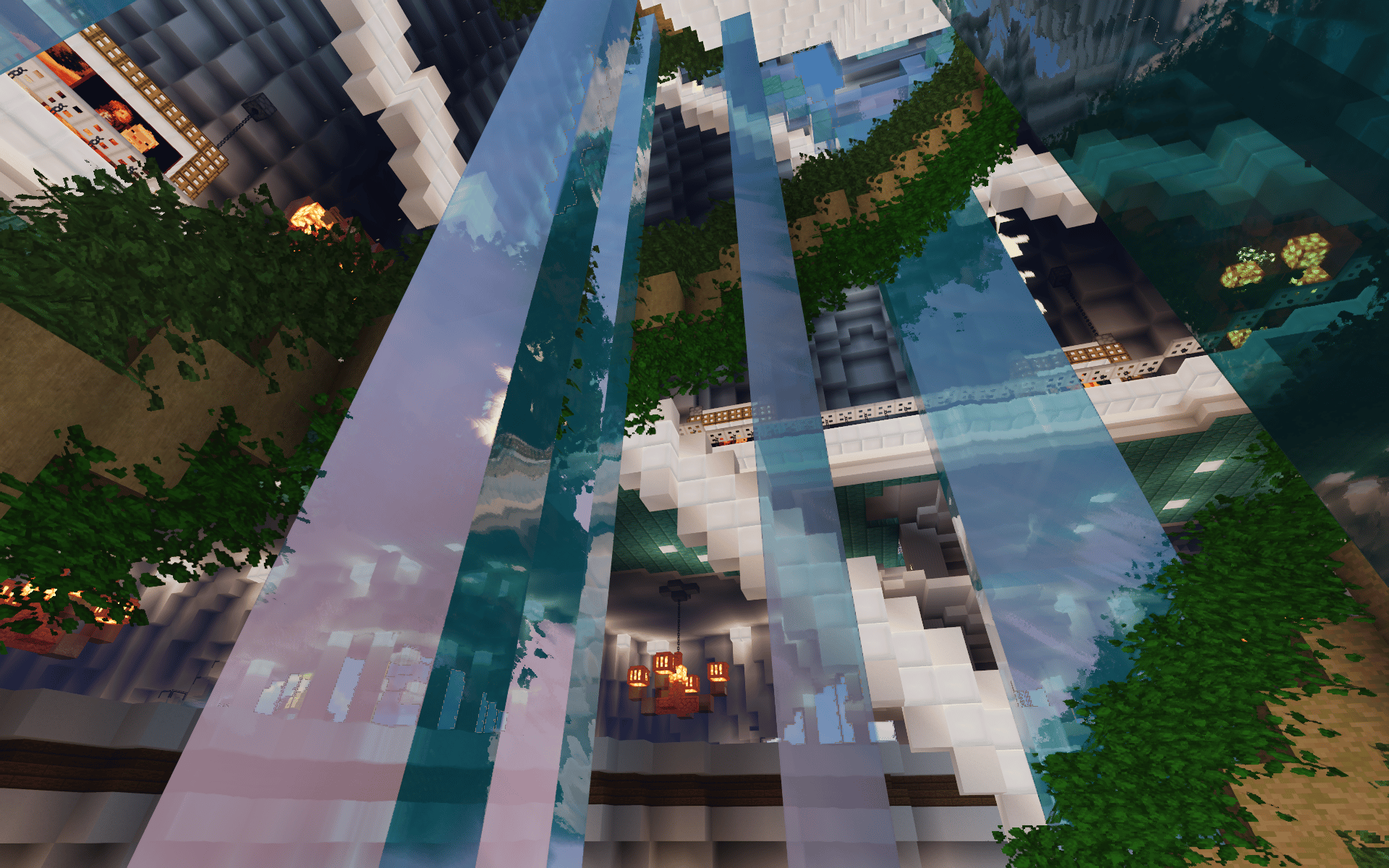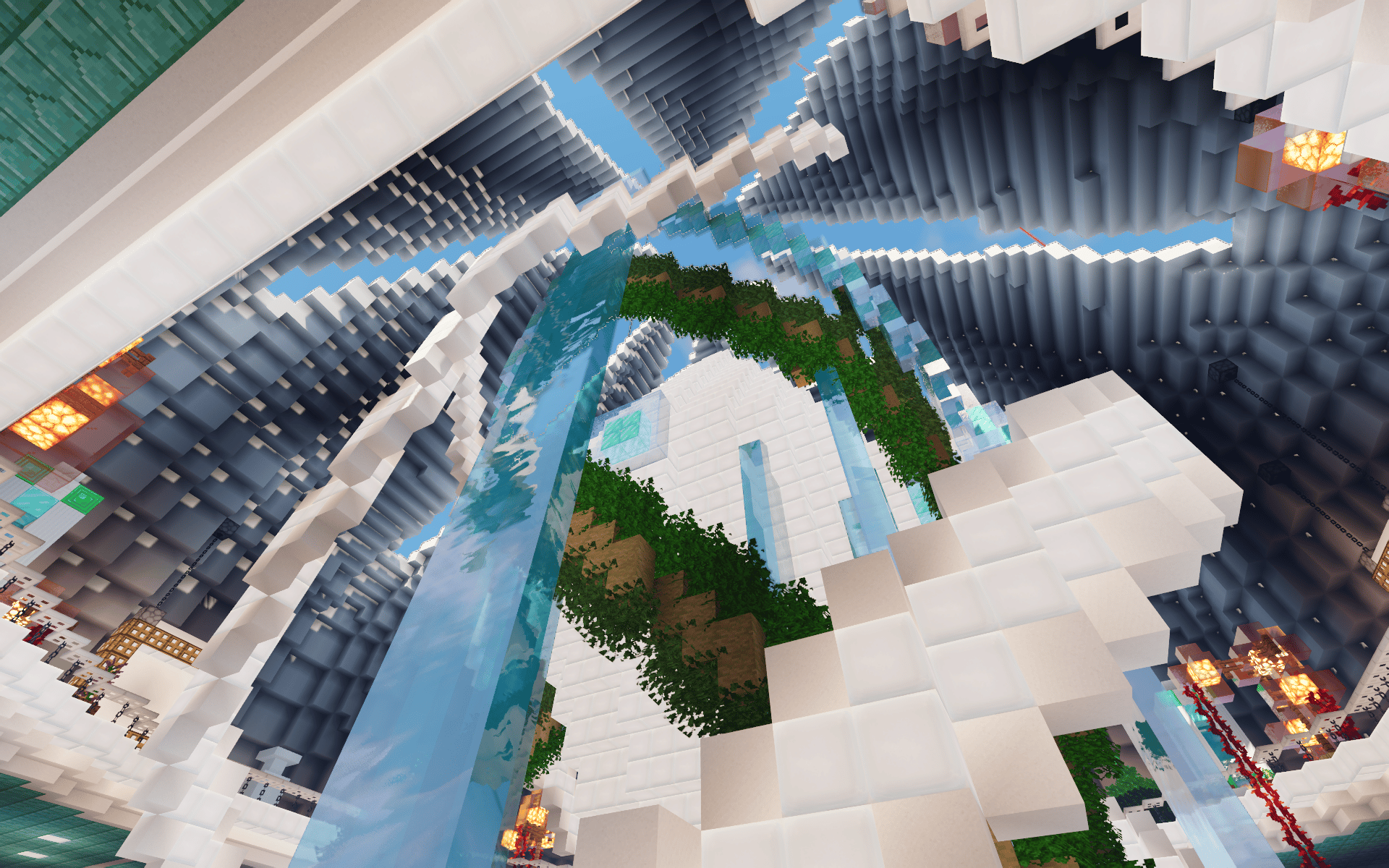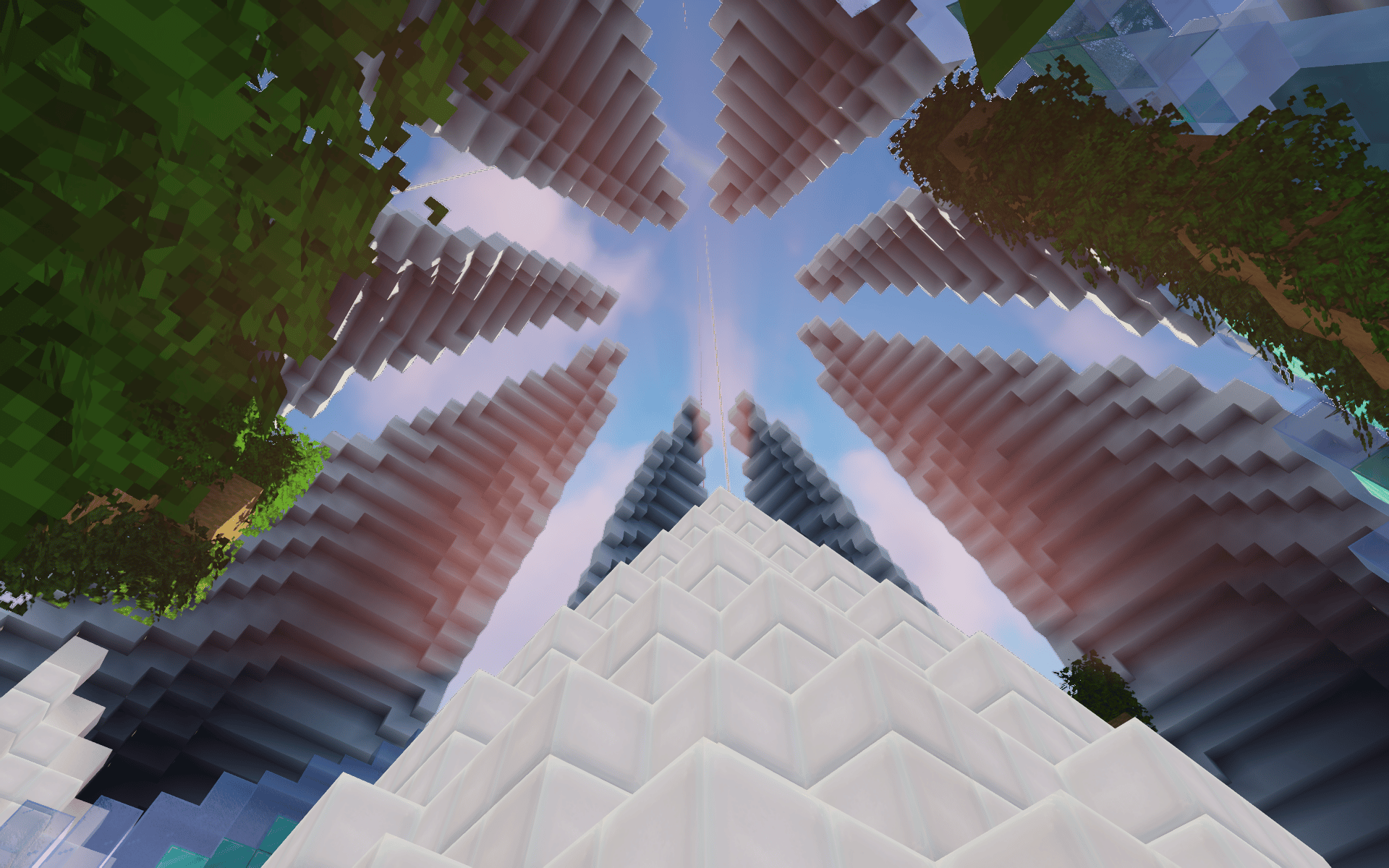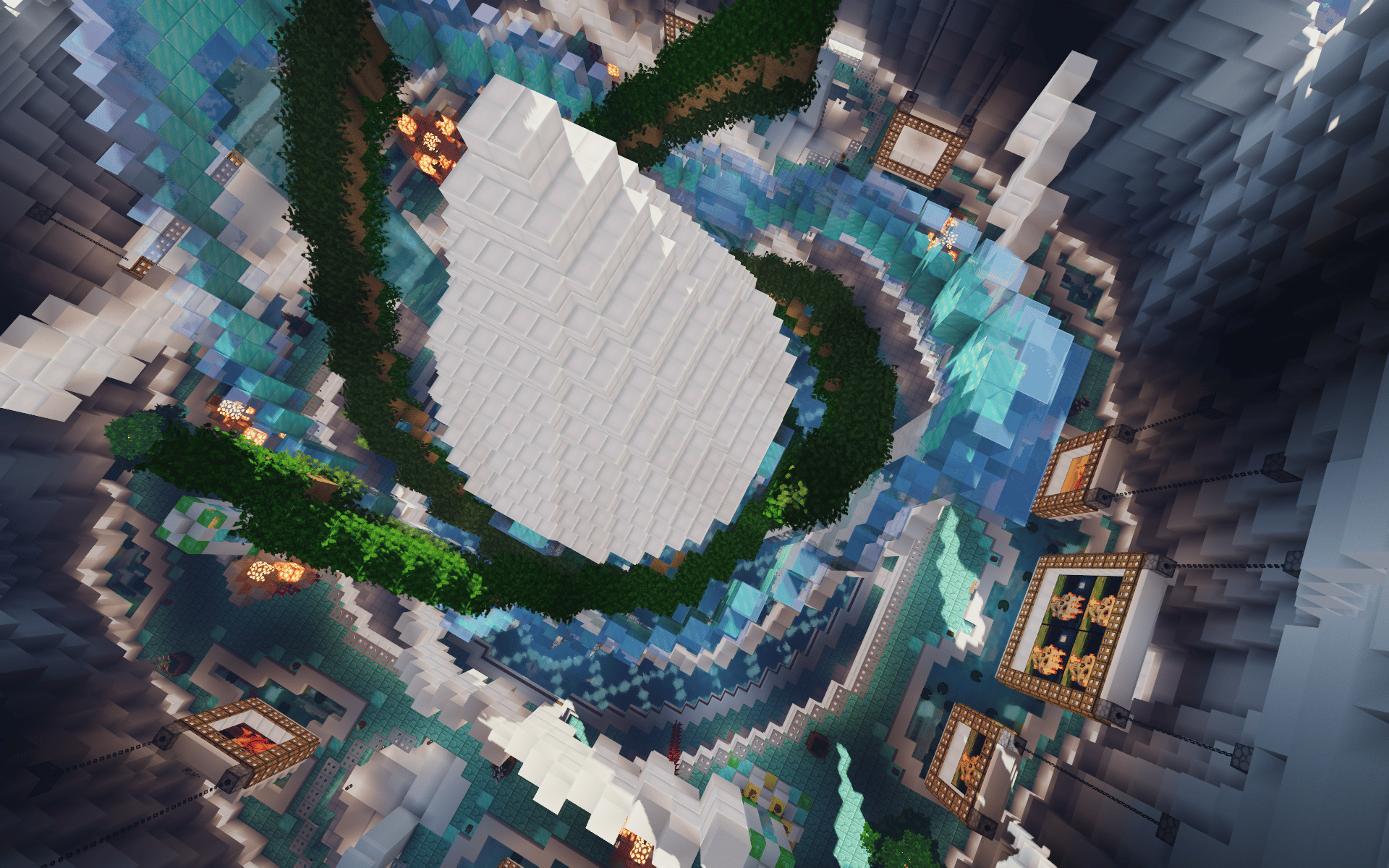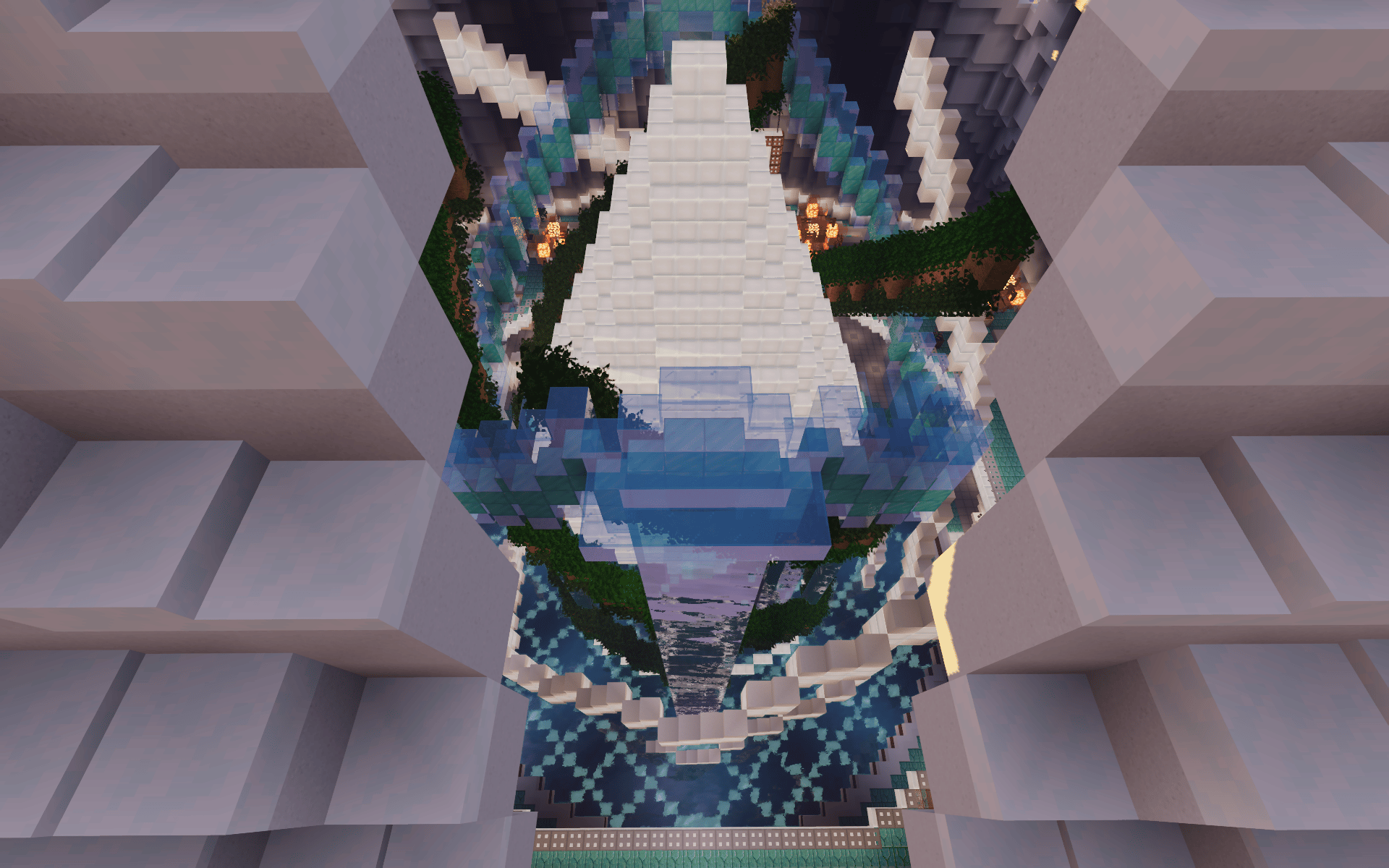 Spiraling high up into the sky to catch the outer petal reservoirs in all their uniqueness of spacial place.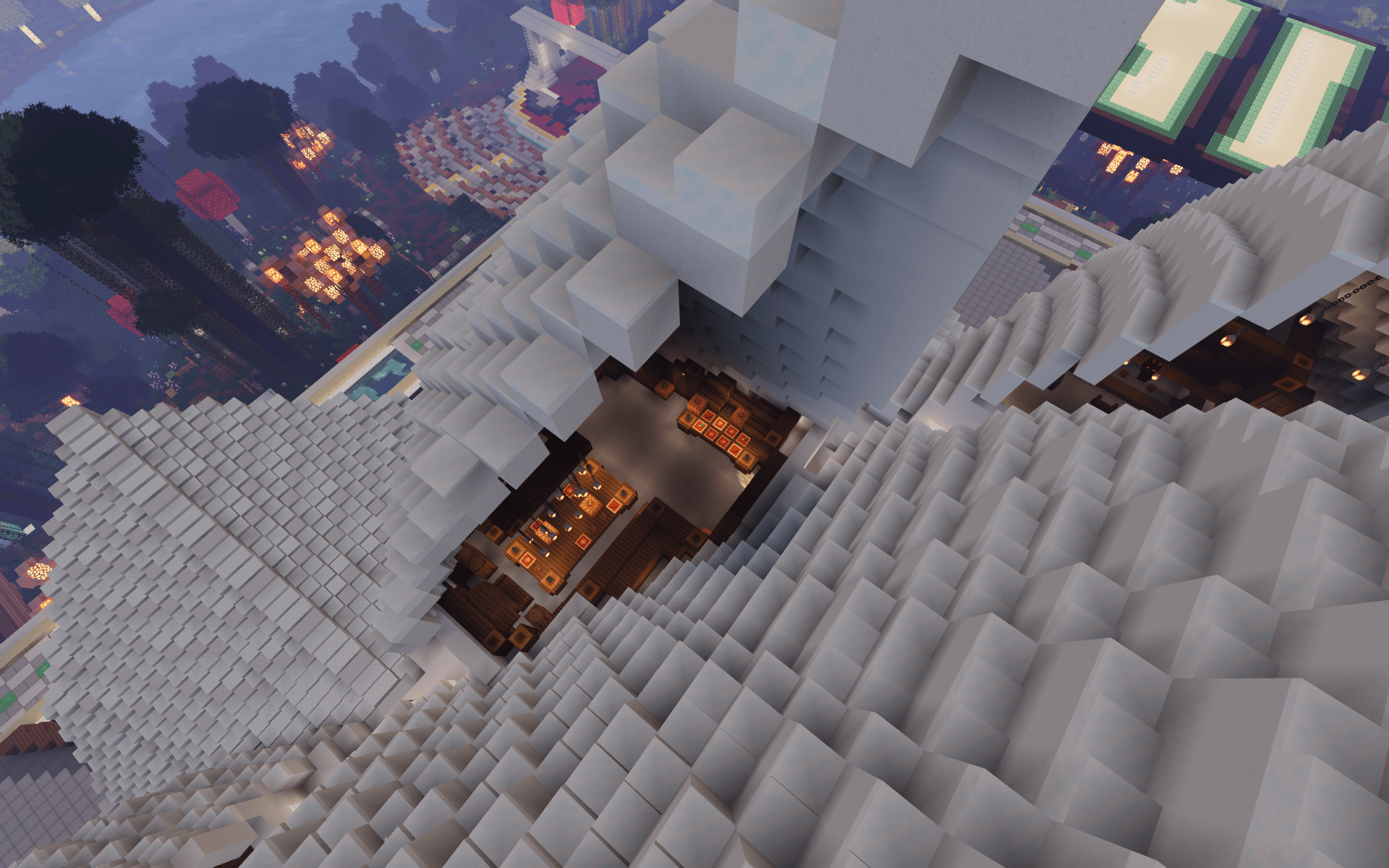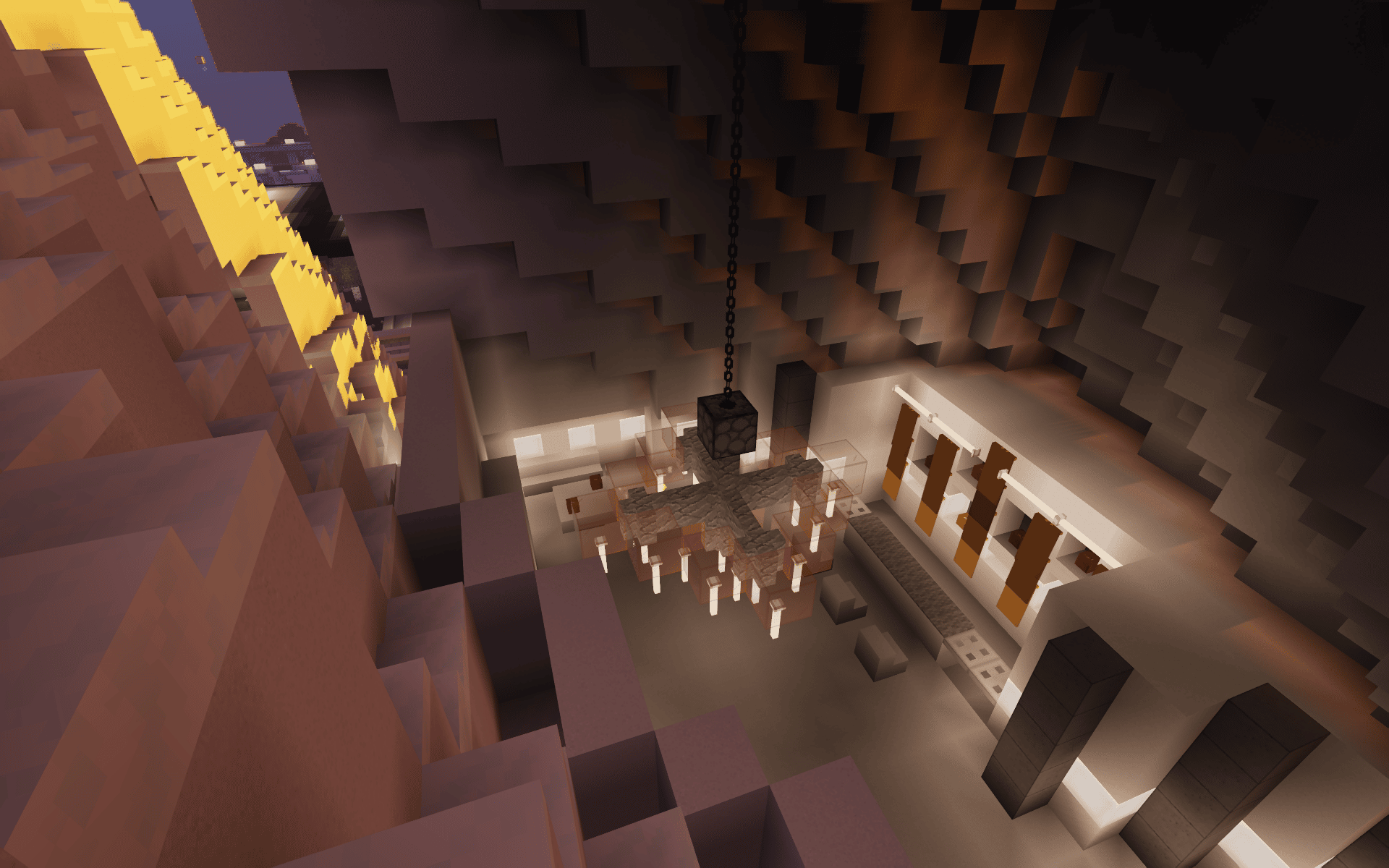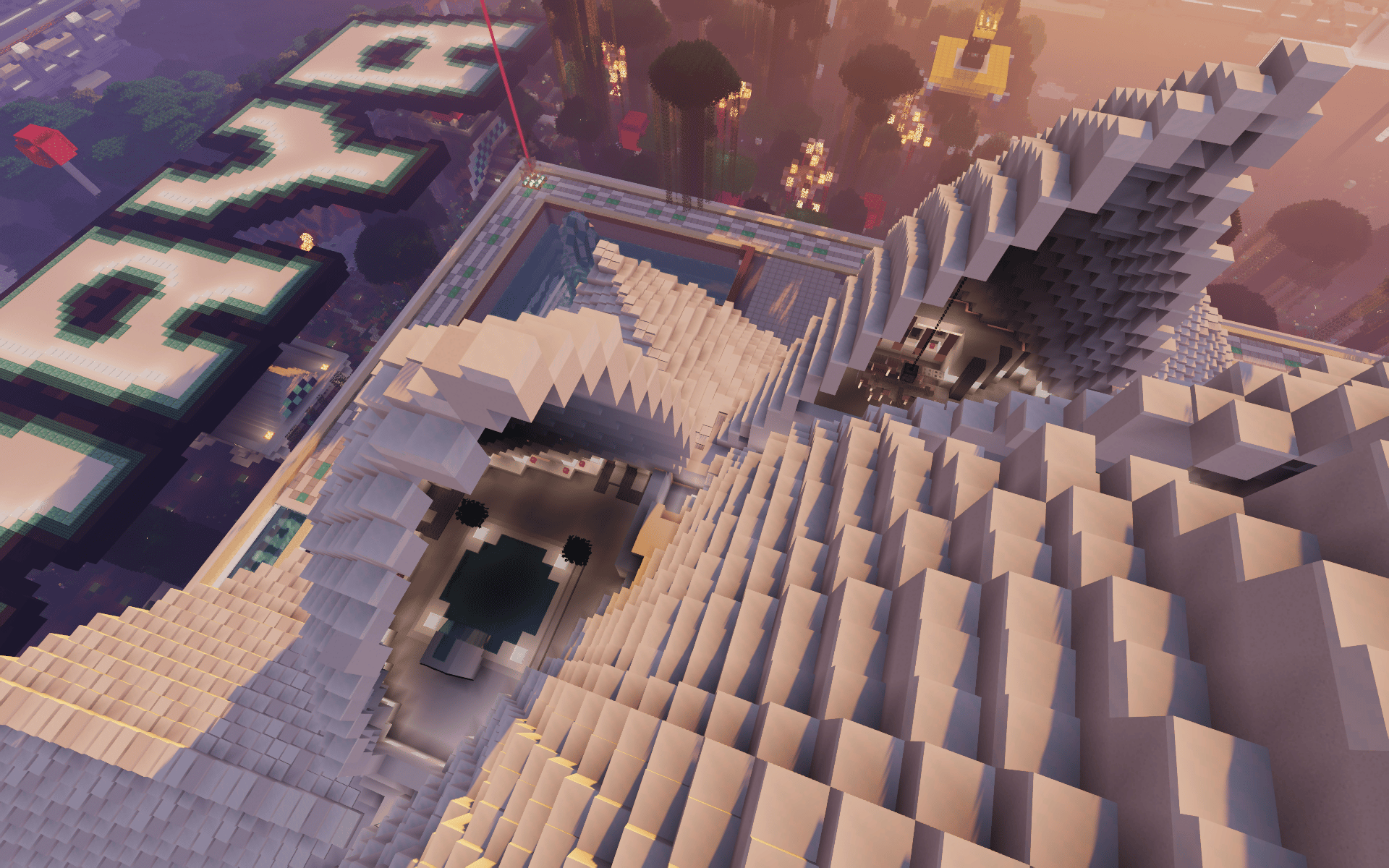 And leaving an impact for the greater good of all that care to take the time to ponder.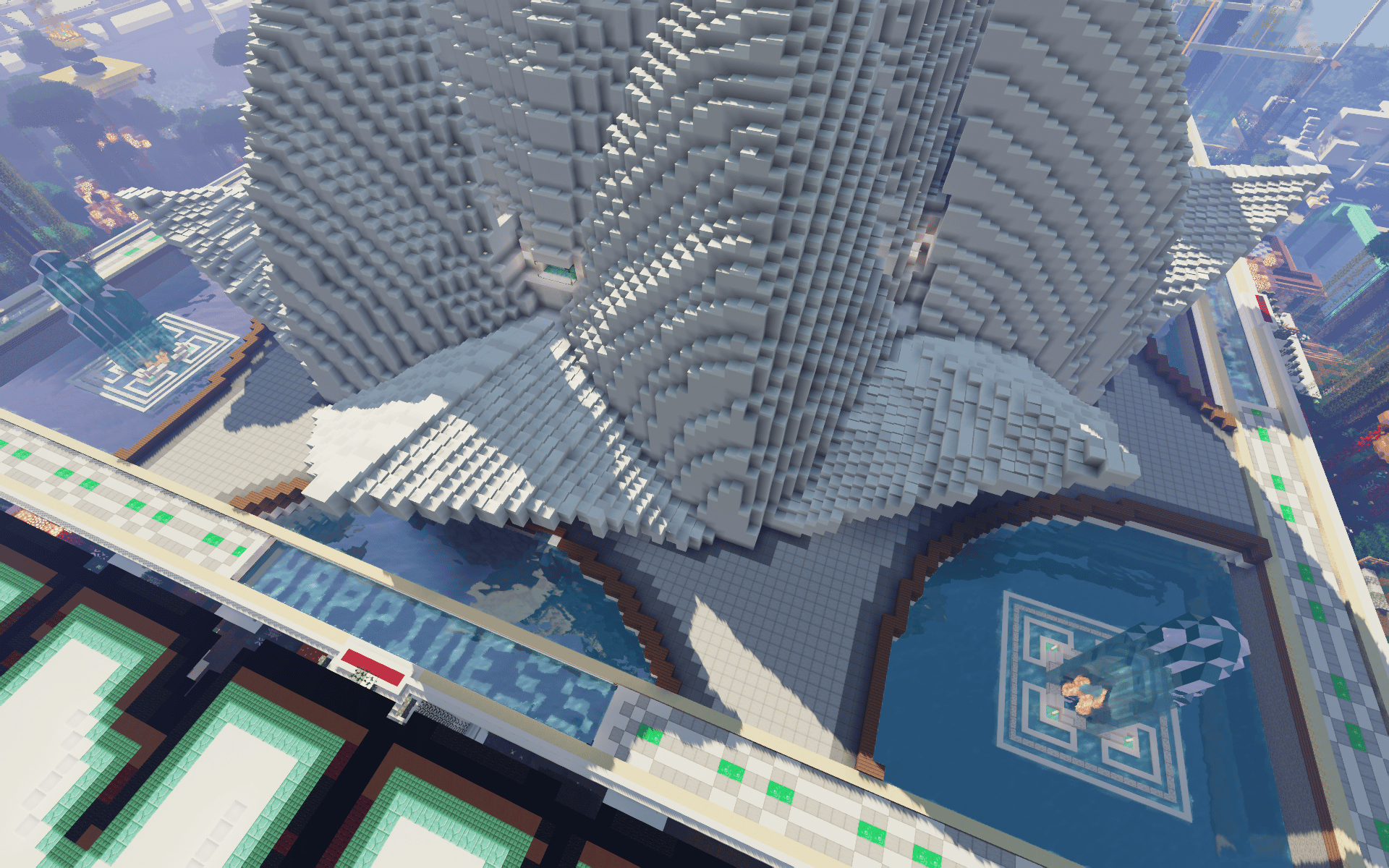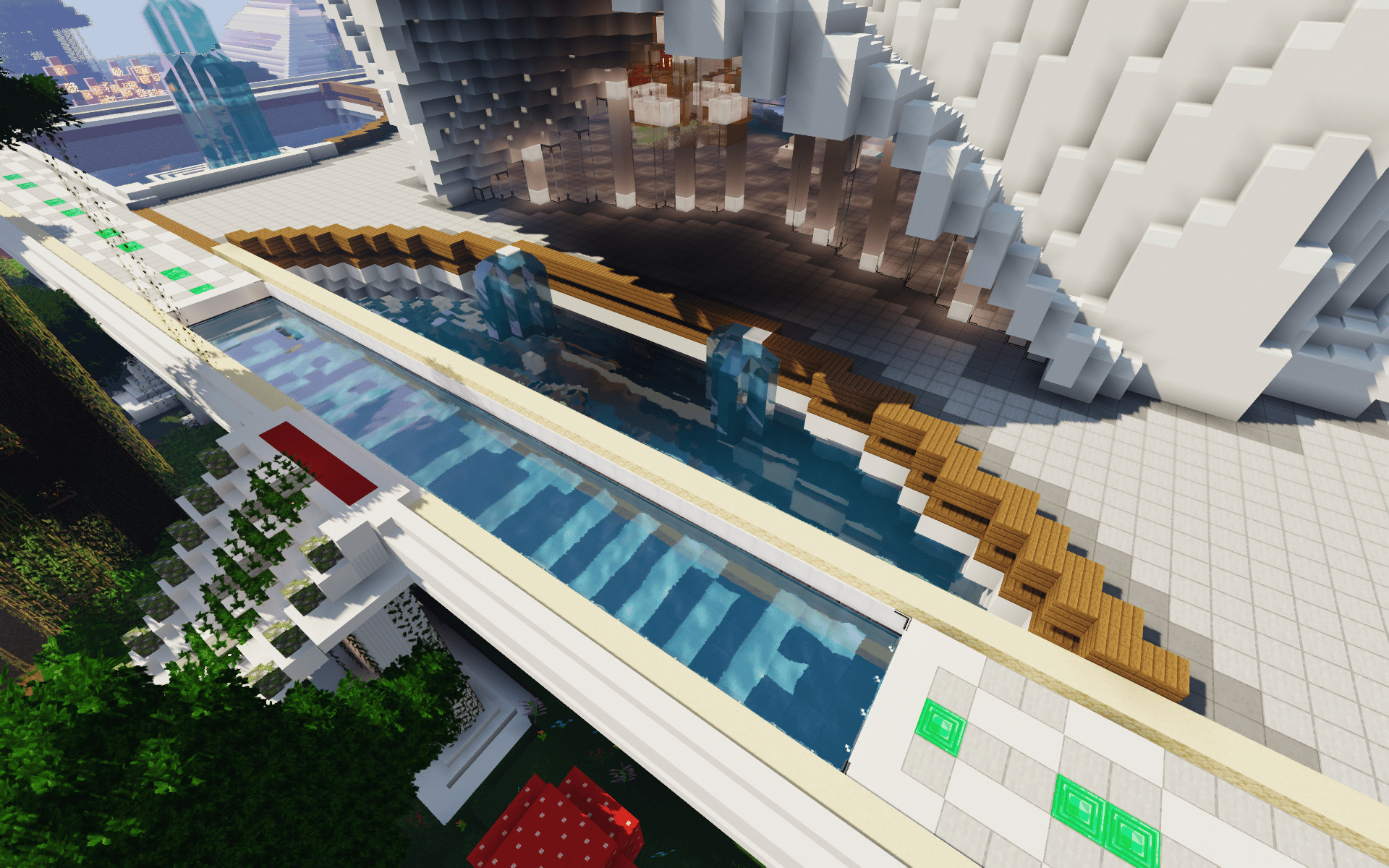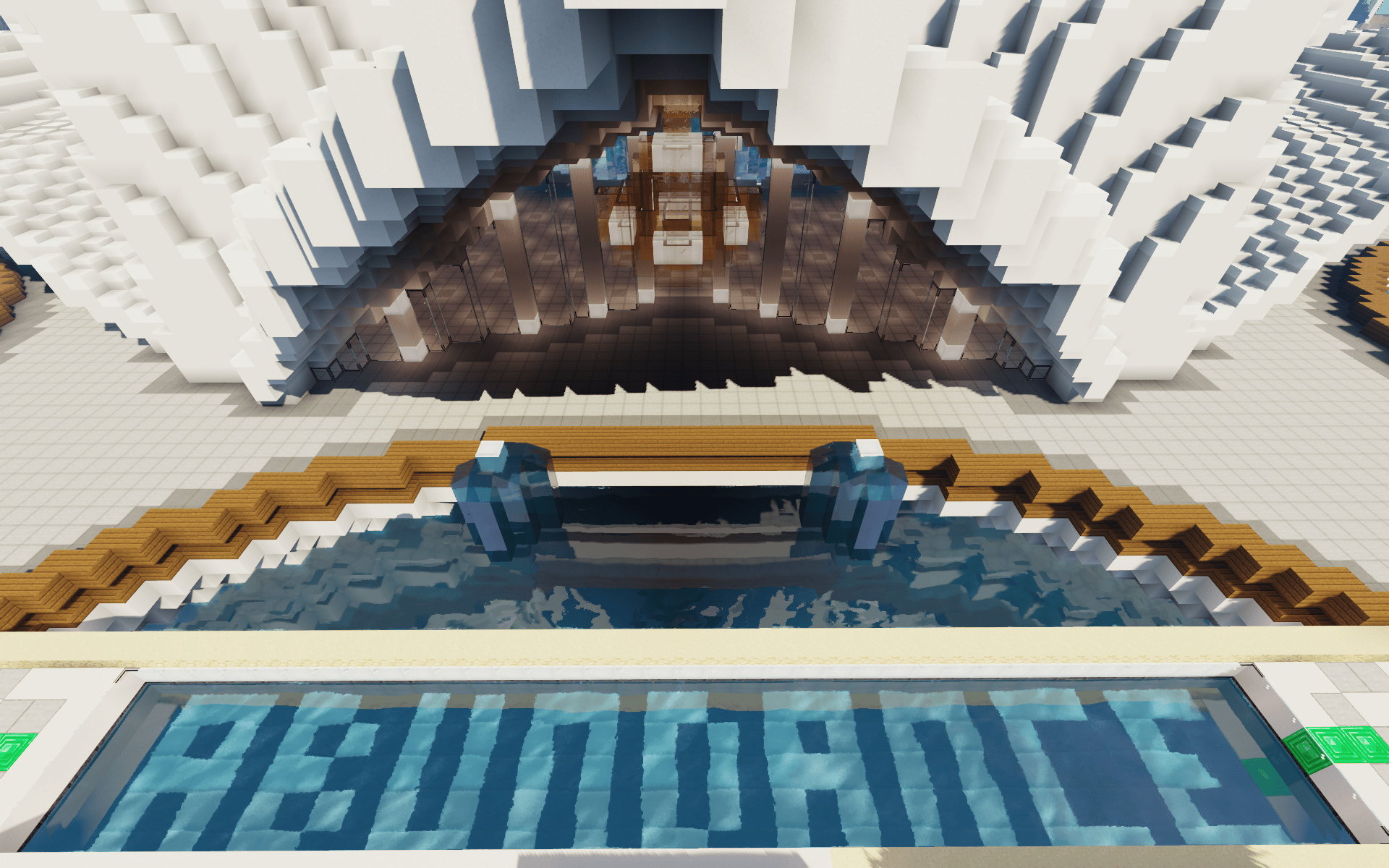 And as amazing as all those images are, it is being immersed in this build piloting your own direction that really makes it come to life.  For just one of these potential vantage points, take a journey with Gary the Architect below.
Luminya NFT's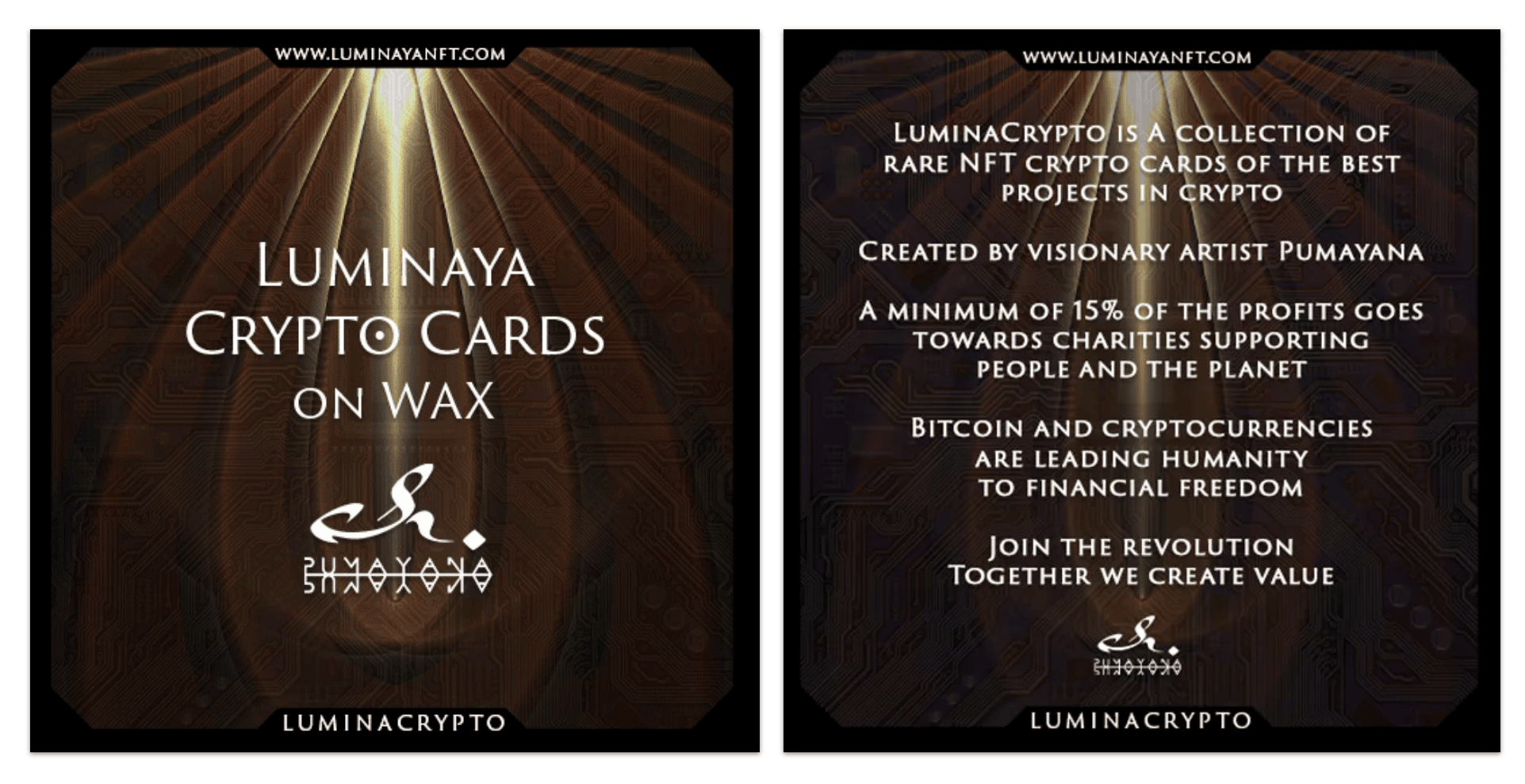 The base series is just the beginning.  Very cool renditions with a percentage as mentioned going to charity.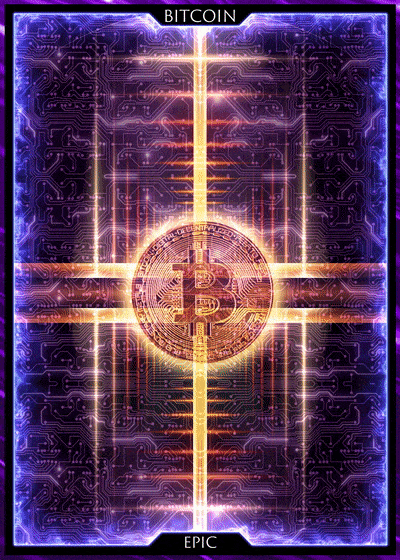 Beyond this, Luminaya has also joined forces with quite a few well known projects in the space to create some pretty cool collaborative NFT's.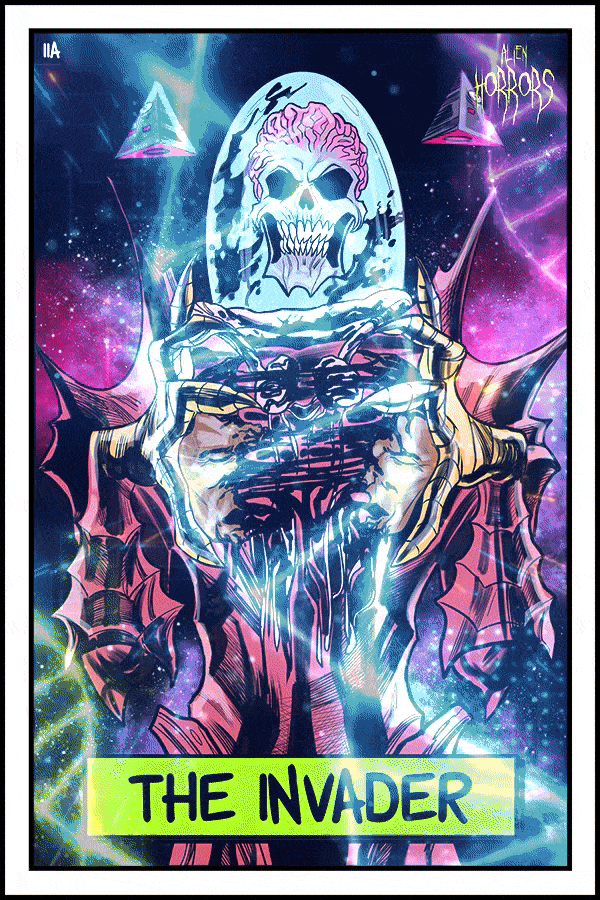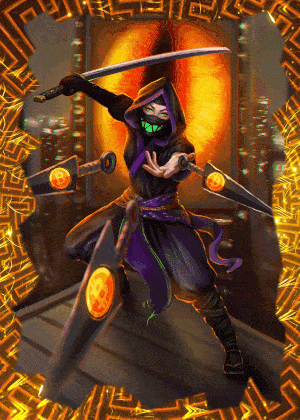 Beyond Ultra Rare (left) and Blockchain Heroes (right), the project has also partnered up with Bitcoin Origins, Pranksy, Alien Worlds, Cryptowriter/CrytpoFinney, and The Bitcoin Collection.  Check out the art work and release details for all of these drops on the LuminayaNFT Collab page.
Galaktika
IT IS THE YEAR 2773… THERE ARE 3 CIVILIZATIONS & 2 DIFFERENT REALITIES
"Earth has split into two dimensions with two polar outcomes causing ripples of turbulence through all galaxies. The highly evolved Luminayans from the 7th dimension have realised 2021 was a critical year in human history. The rise of NFTs on the blockchain gave power to the people as art could be monetized to uplift communities like never before. Each drop is linked to a real life mission and your participation and choice of gameplay will change our future both on and off-screen."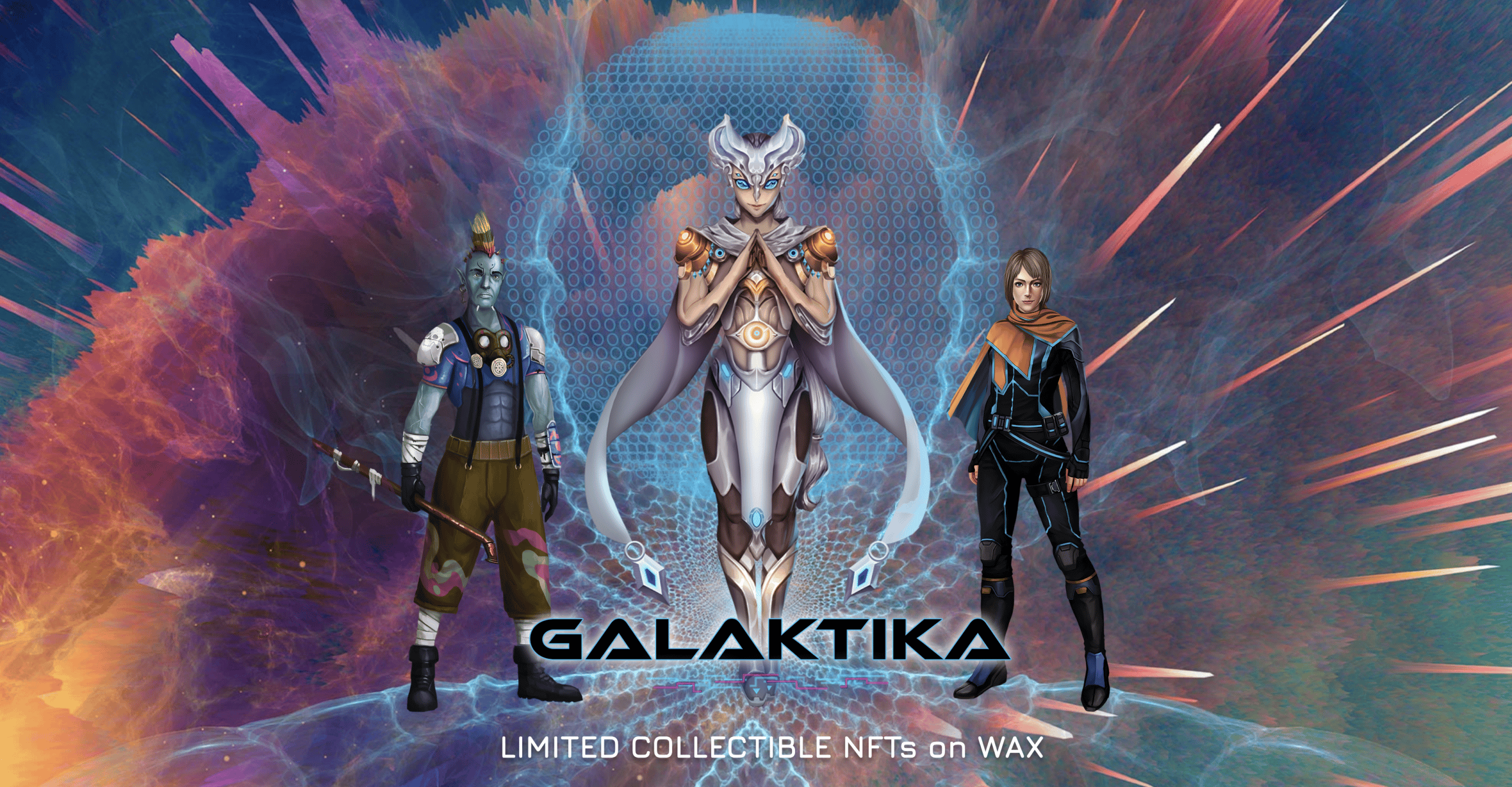 Beyond Luminaya NFTs and the Luminaya Uplift World build featured above, the founders are also responsible for Galaktika, "a community inspired project and our focus is on providing beautiful, high-quality space themed art NFTs with community initiated missions based around the cards. On-chain governance will be included in Phase 3, which will further enhance community participation and co-creation. And from this series, spaceships and other cool awesome structures are planned to be built across Galaktika's remaining Uplift lands in future."
As for us here at The Uplift World, having spent some time touring around the Luminaya Lotus Temple in Genesis and exploring all of the other artistic and creative endeavors Pumayana and his team are bringing to the space, we wouldn't be stretching the truth in the least by stating how truly ecstatic we are about the next builds that start to appear in our little metaverse.

Official Sites & Links
Luminaya NFT Socials
Luminaya NFT Marketplaces
Galaktika
Pumayana
Luminaya
The Uplift World
*Article and associated images by Jimmy D with quotes provided from the Luminaya team