March 25th-ish, 2021: The Day It All Began
Since the very first day someone set foot in the server of what is now known as The Uplift World metaverse, gratitudes have always held a fundamental role.  Beginning in Old World first with the weekly ceremonies coming from the depths of the caves into the sunlight to share what they were grateful for, eventually moving to 'The Cathedral' specifically built for the purpose, the weekly Gratitude Ceremonies became a staple of the early community and world.
The idea behind using this space as a blockchain metaverse was in the works around about the same time Corey & Jimmy met and started doing their show together.  At first, they would just go through what was happening in the space, sometimes alone or at others with guests, and sometimes even in the later stages of the early days come and tour around in primarily what is now Old World.  Now depending upon who you ask, this story may slightly vary, however, realistically the only version that matters, and the one which we will concern ourselves here with today, happens to be that of the rendition of Jimmy D.  For illustrative purposes only, it went something like this…
Corey: Hey, I wanna do this thing.  What if at the beginning of every show we come in and do some gratitudes in The Cathedral?
Jimmy: I don't know man.  Seems like we might lose people with that.  I mean we are blockchain based and coming in here and doing that …. hmmm
Corey: Well, it is our show, so if you are really against it then we don't have to.  But, just give me a month and I'll prove to you just how transformative this can be.
2 Days later…
Jimmy: Ya, this gratitude thing is pretty on point mate.
A lot was going on in those early days.  The metaverse was not yet really born in the capacity we see now, although the first events had not been rolled out, and the majority of our early guests were intrigued at what was taking shape.  It actually hadn't been that long since we began doing the show everyday as opposed to once a week, and now with the addition of Gratitudes to the daily mix, The Cathedral was filling up nicely, and in reality, space was looking like in time it would become a bit tight as it had by that point become a showcase for the metaverse which was by this point in the works.  Adjacent to all this was the early formation of a team looking to help where and with what they could, alongside some meetings happening around that, which also now like most of what we do, were given the space for some gratitude practice.
It just so happened that when some of the first community plots were being delegated to early patrons of The Uplift World mission, that one of those was set to go to the show.  And so it was that during some random Thursday UpDate with Corey Cottrell & Jimmy D second blocks of UpLifters Tower were laid on an island in what is now Genesis at 2800, 2800.  You can catch this momentous occasion shortly after the 2:20 min mark below, but just for pure nostalgia we recommend you don't skip ahead ;D
And so it began, the new space to place the gratitudes for theUpLifters show, on our very own community plot which Corey took to creating a tower of pretty epic proportions.  Floor upon floor, dedicated to monuments and nature, a foundation for all that in some haphazard small way brought them together for all they do today.  Still a work in progress today, it wasn't long till the main structure as it exists today had pretty much taken its form, and Corey was back in an almost Zen-like state of letting the block placing ritual calm and bring peace to his otherwise busy inspired mind.
And just shy of 1 month later Corey was still totally in the zone…
UpLifters Tower: The Present
Time ticked on and here we are now in mid January 2022, almost 9 months having gone by since that first block was was dropped on the foundation.  Gratitudes spiral up the outer tower walkway and greenery and bees occupy the inner sanctum.  The plot itself has become rather busy in a multitude of other ways, but it's always good to take a step back and appreciate all that UpLifters Tower has grown into before diving into the surrounding areas of the build.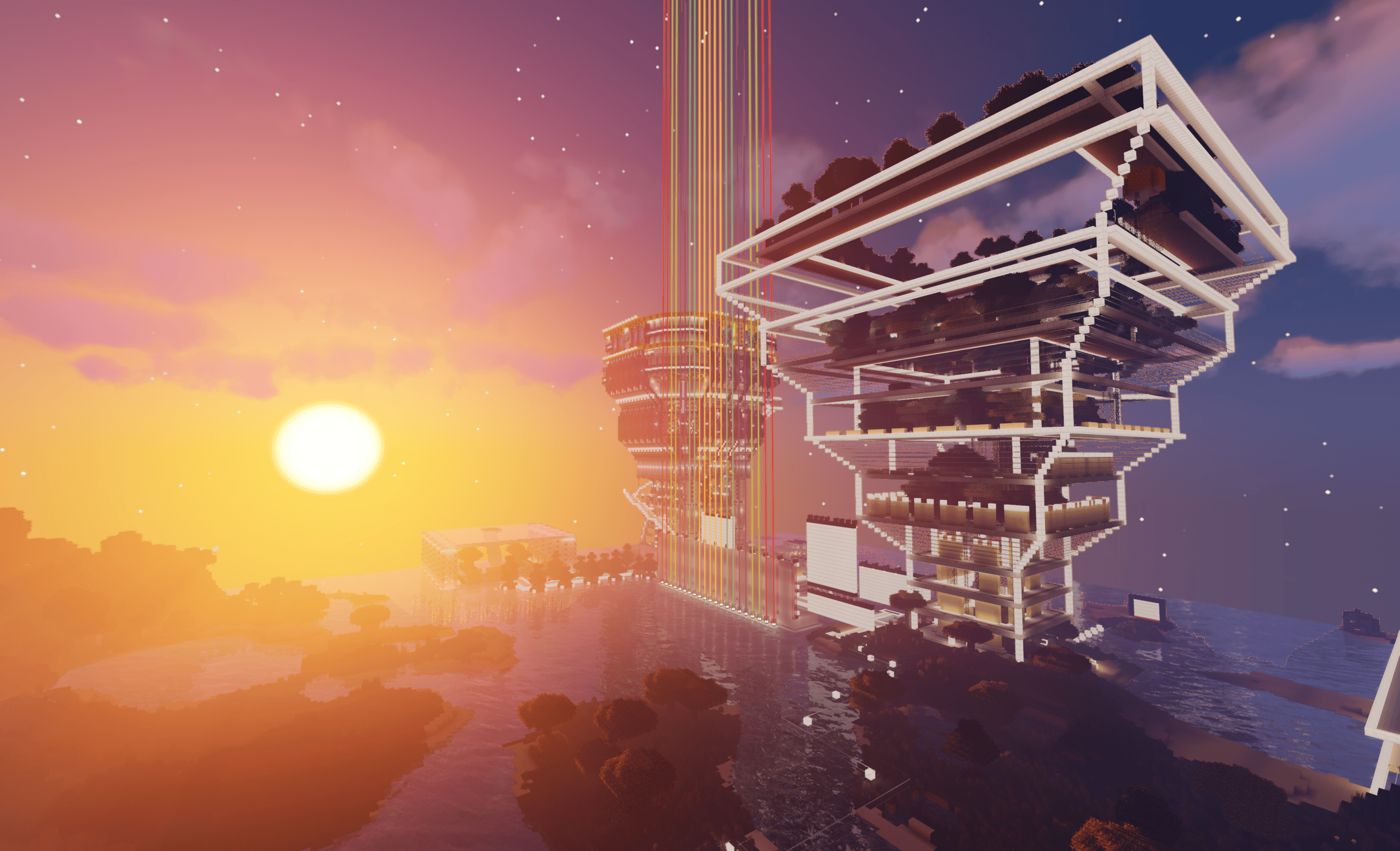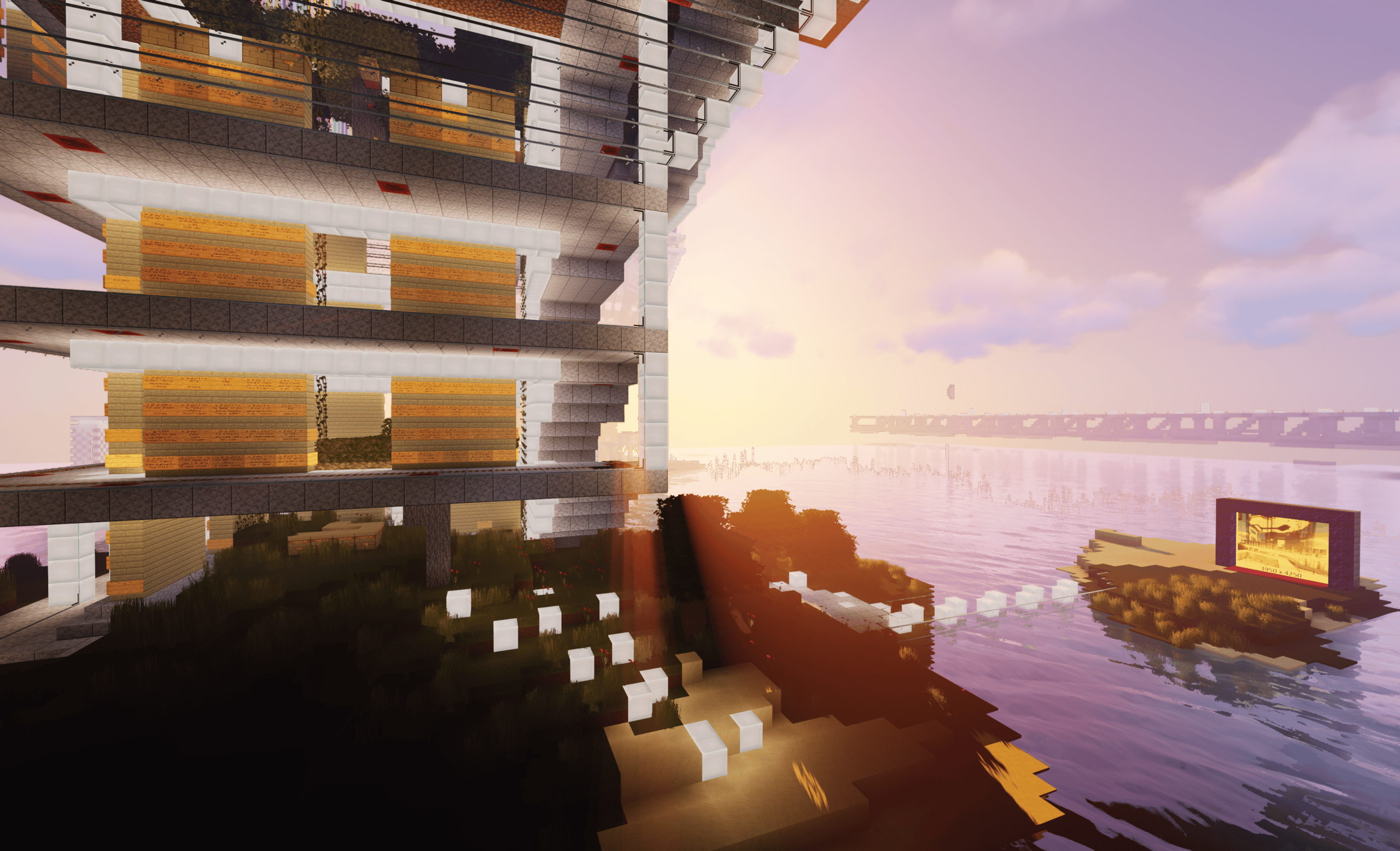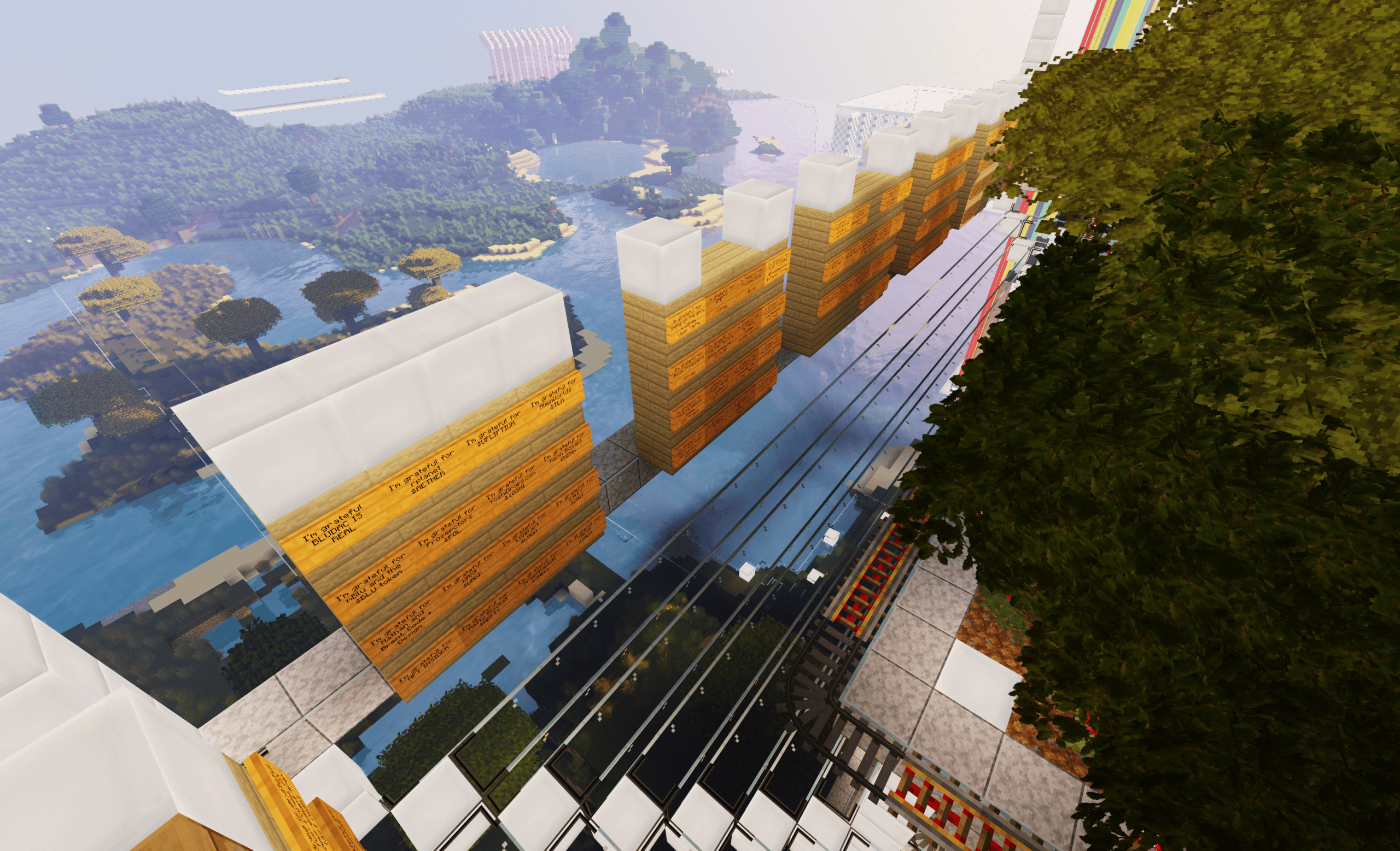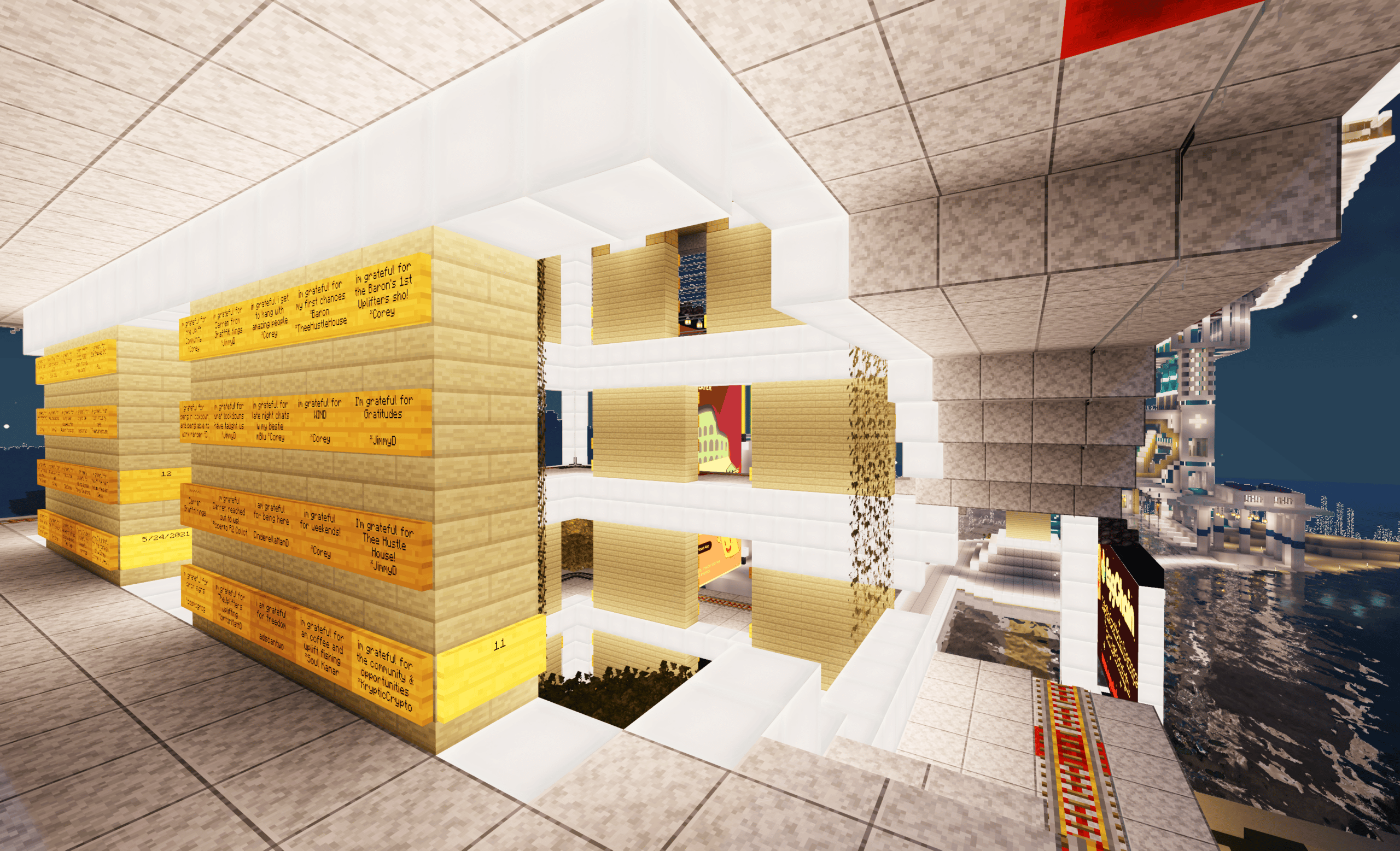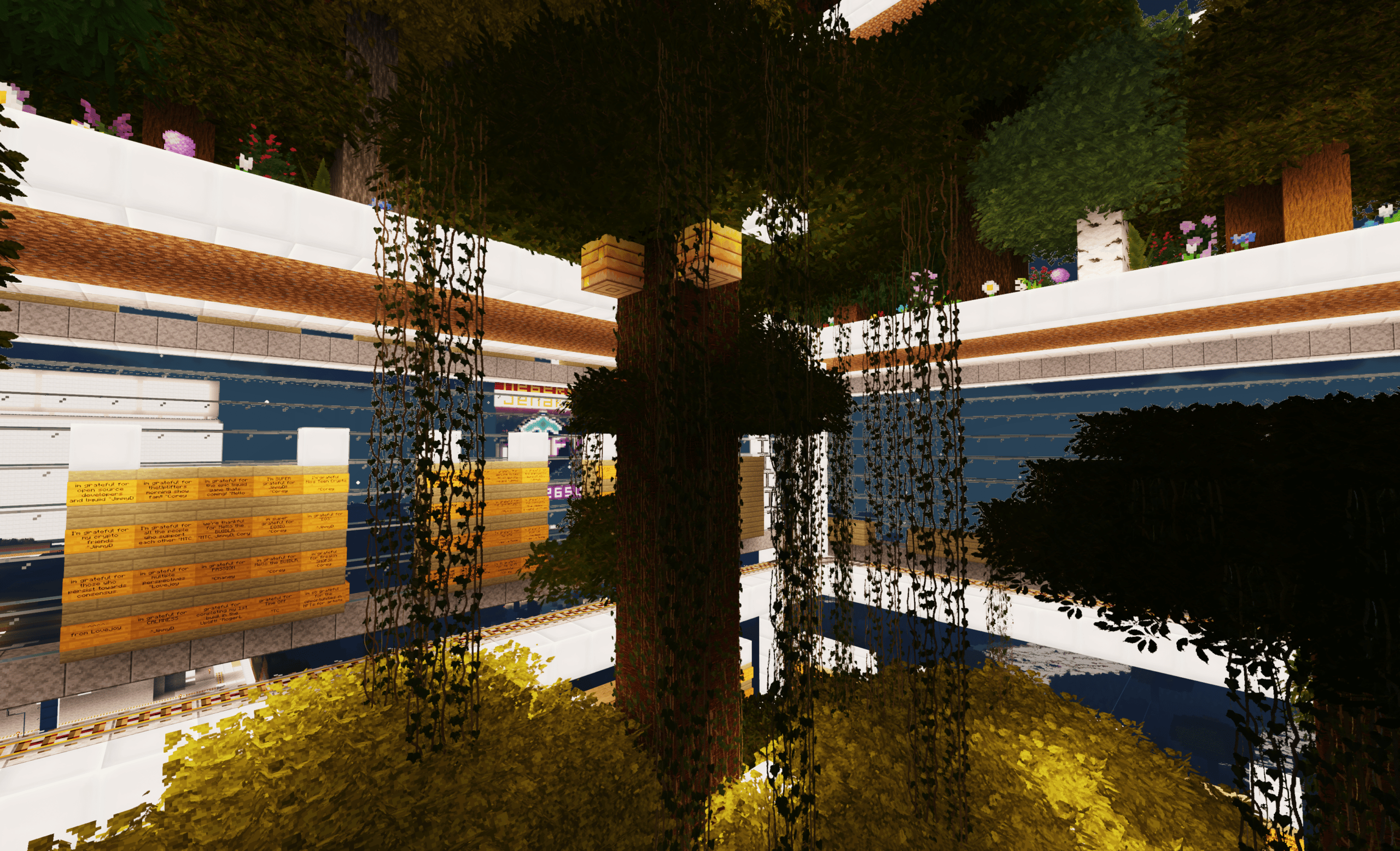 'The Walkway'
The walkway started as a simple path through the water, and in time grew to something which just took on its own life. With billboards now enabled, for the first time ever people who visited could learn about what we and all of the projects we loved in the space were up to right there in the metaverse.  Upliftium, CryptoFinney, NeftyBlocks, EggChain, NiftyDrops and even events being held like the Swaplift Cup and Collosseum PVP open server events could be promoted.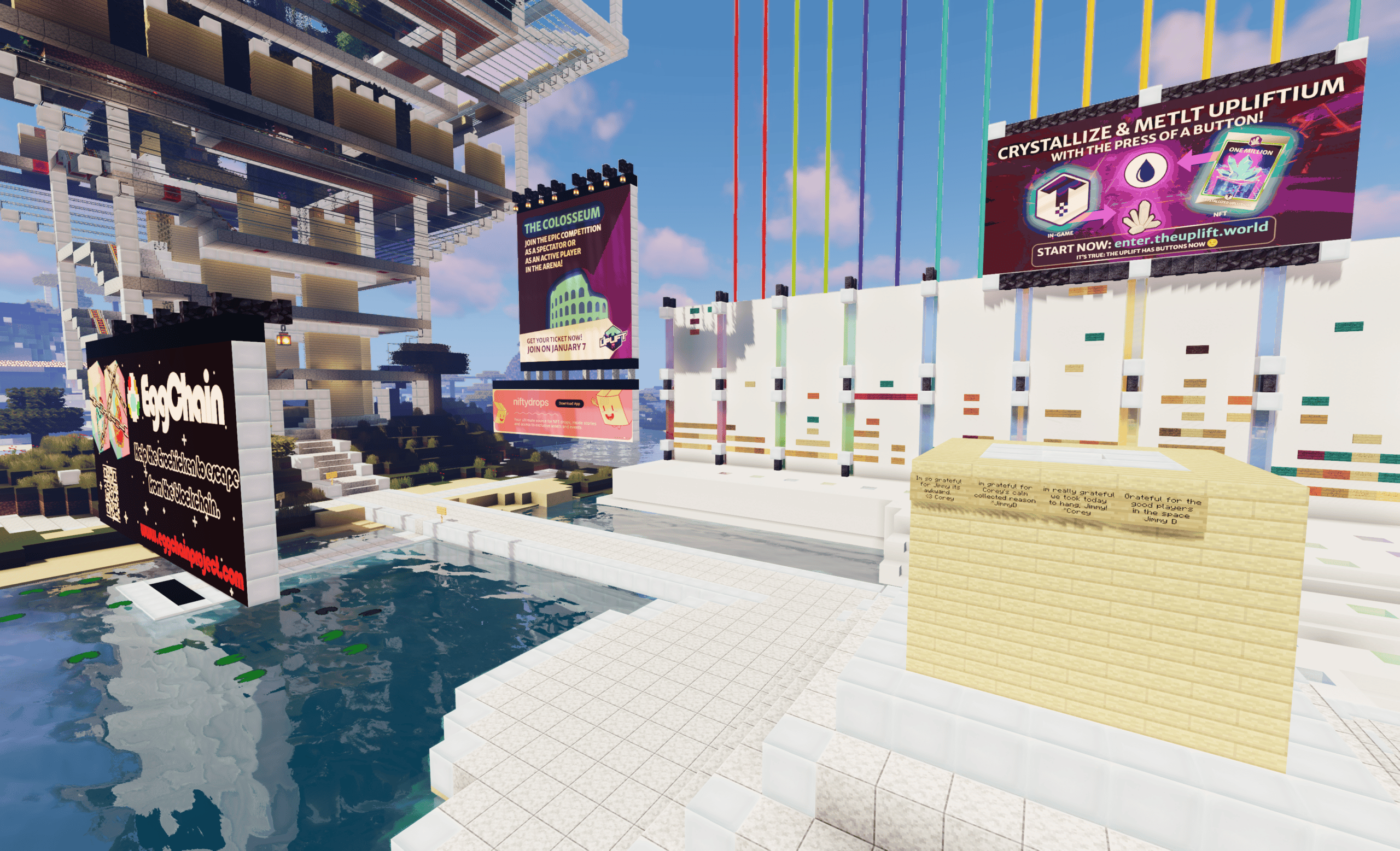 And what's more, the wall of WAX accounts for whitelist registration materialized into something even more spectacular than even we could have hoped.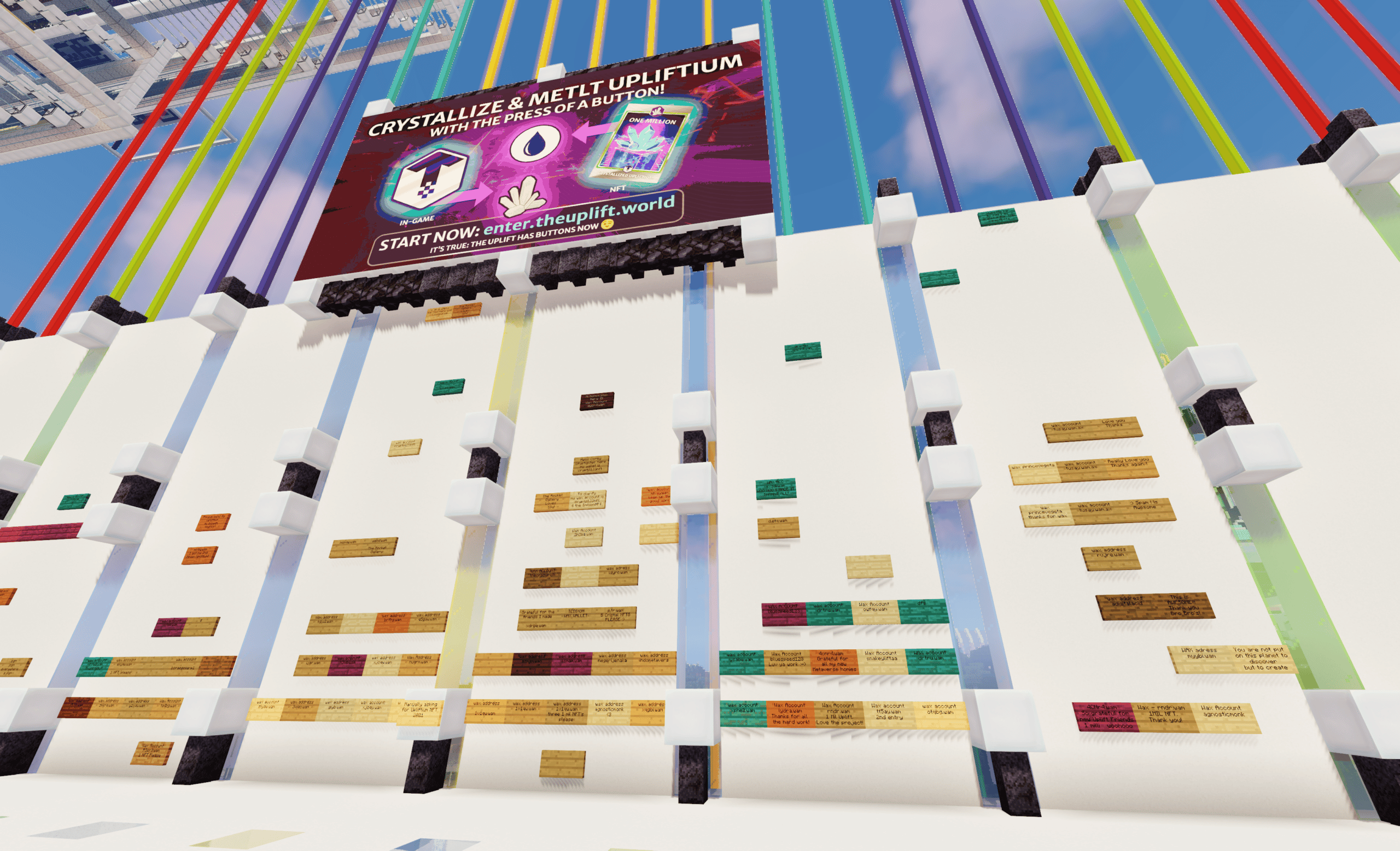 And right there opposite to it standing tall and proud, The Tuttle Gratitude Building in all its glory.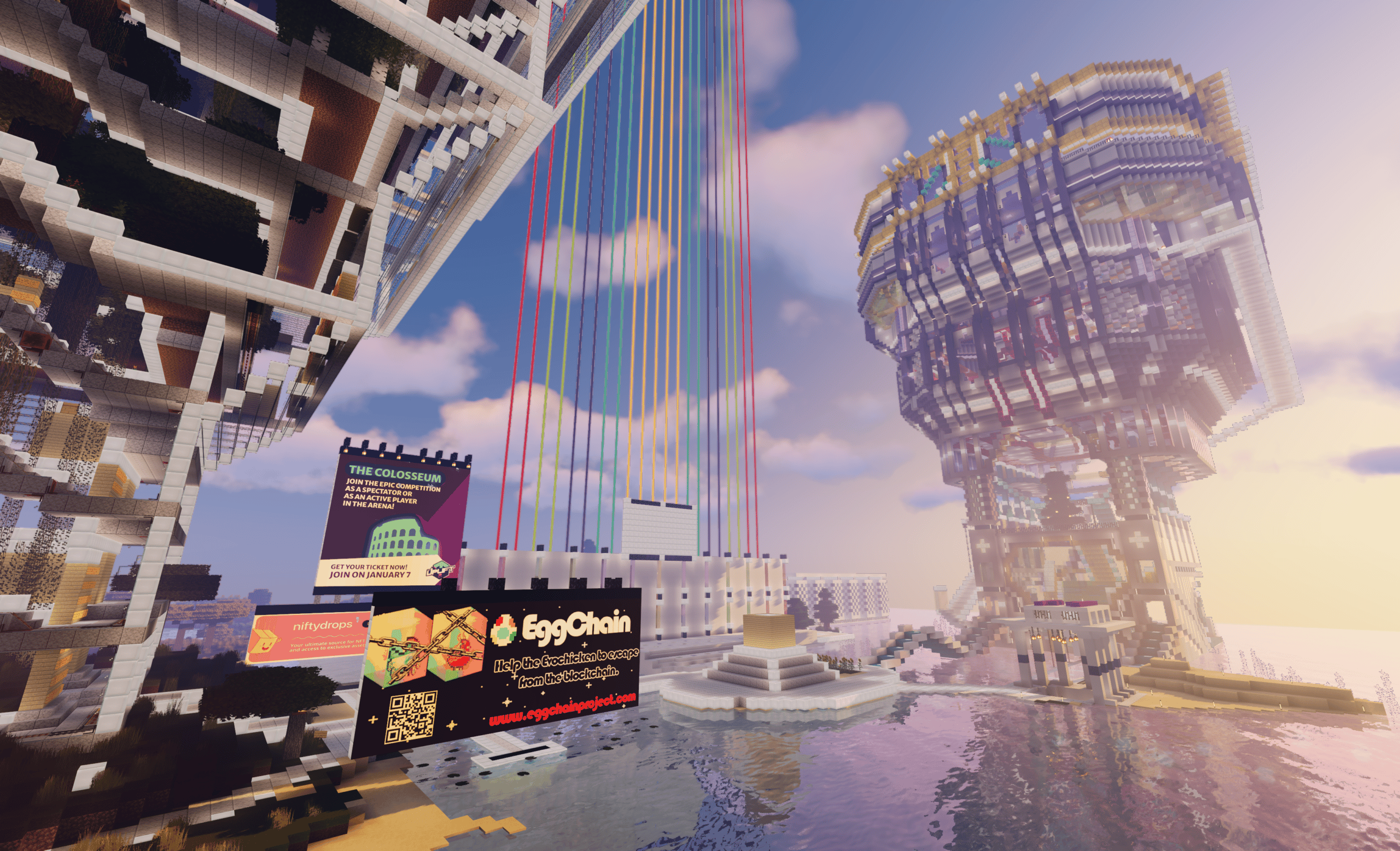 The Tuttle Gratitude Building
A few times every week the team meets to discuss various general broad-view aspects of what is going on with the project.  These have become known internally as Tuttle Huddles.  From very early on the notion that gratitudes should be as much a part of this as the metaverse we were facilitating was quite apparent.  And what better way to showcase just how special this aspect was than to have a whole building dedicated to it.
The early stages in fact were actually not even visible to visitors above, as Gary the Architect the buildings designer, took it entirely underground.  Laid out month by month each of which had its own floor, it has become an interesting little series of monuments to reflect upon our journey thus far.  The combination of Gary's buildings and designs with the artistic flare of Jen's Banksian touch alongside all the little and big gratitudes alike really does give the sense of place a truly Upliftian feel.
The 'now entrance' now completely decked out, despite being only a few months ago, it really does seem like eons since it was just a hole in the ground leading down to the the base of 'Month 1'.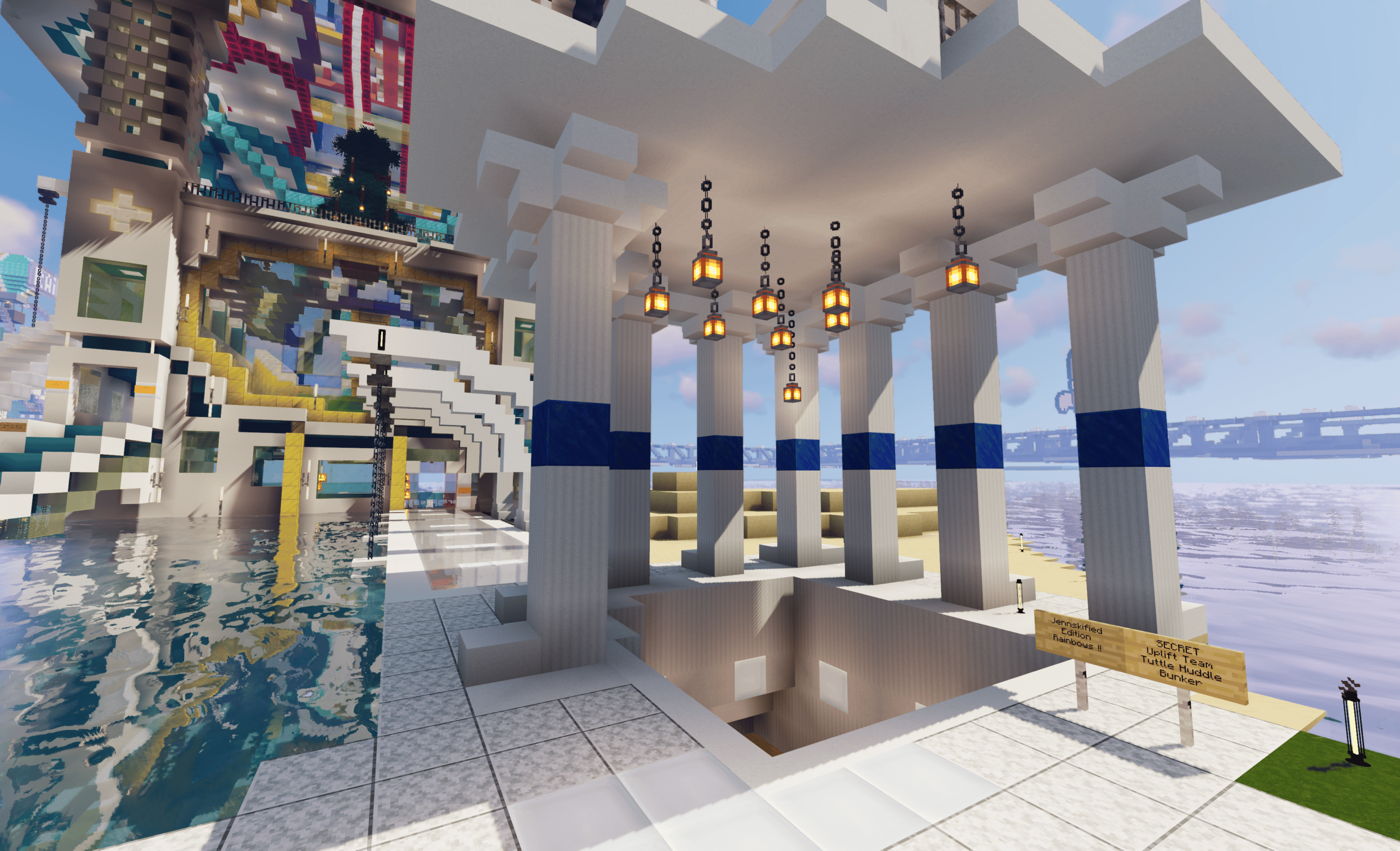 Month 1 beginning with the 1st Tuttle Huddle March 26th, one day after the first on show gratitudes at Uplifters Tower next door (for those paying attention). Gratitudes, milestones, and one hell of a first crack at a business office.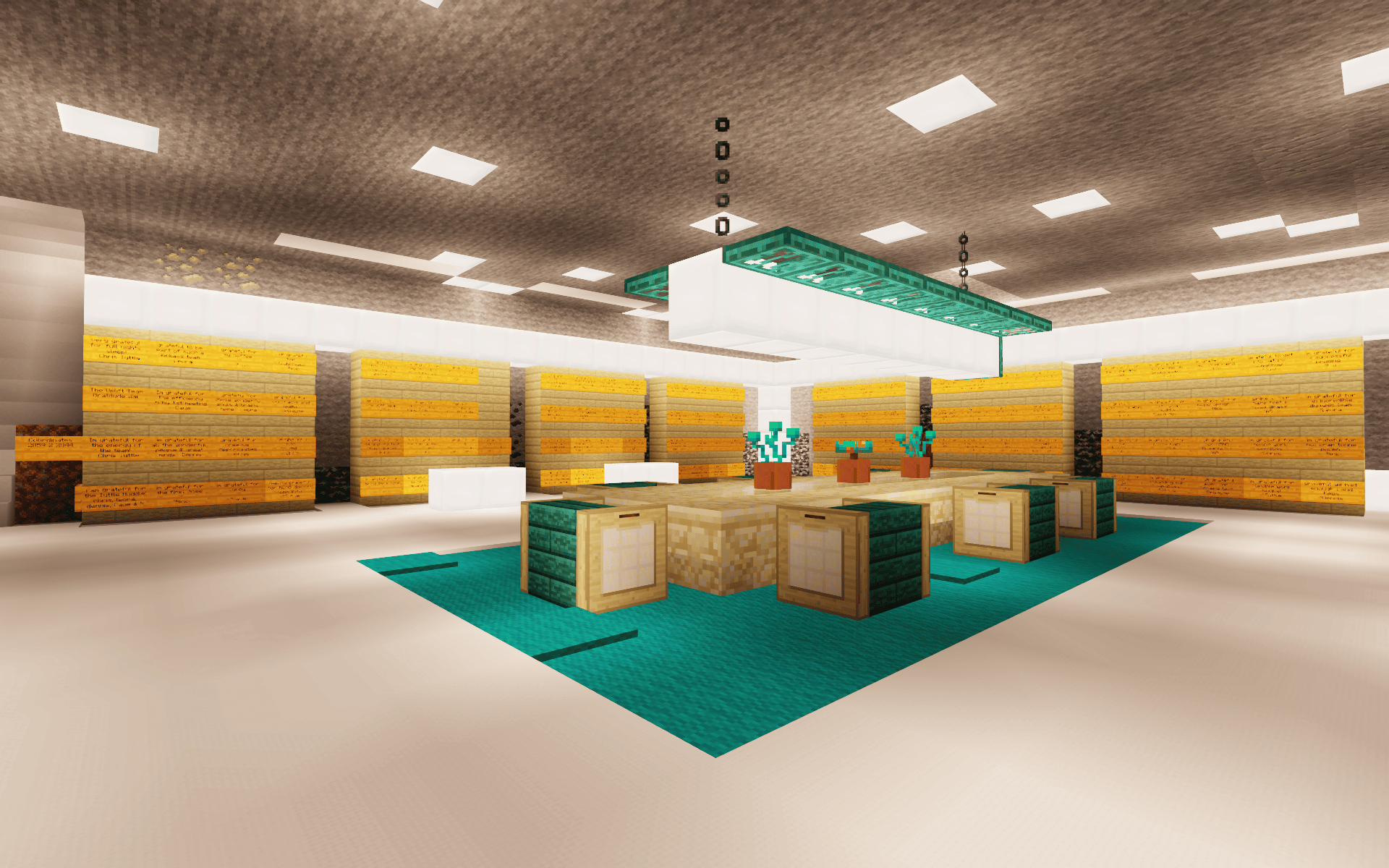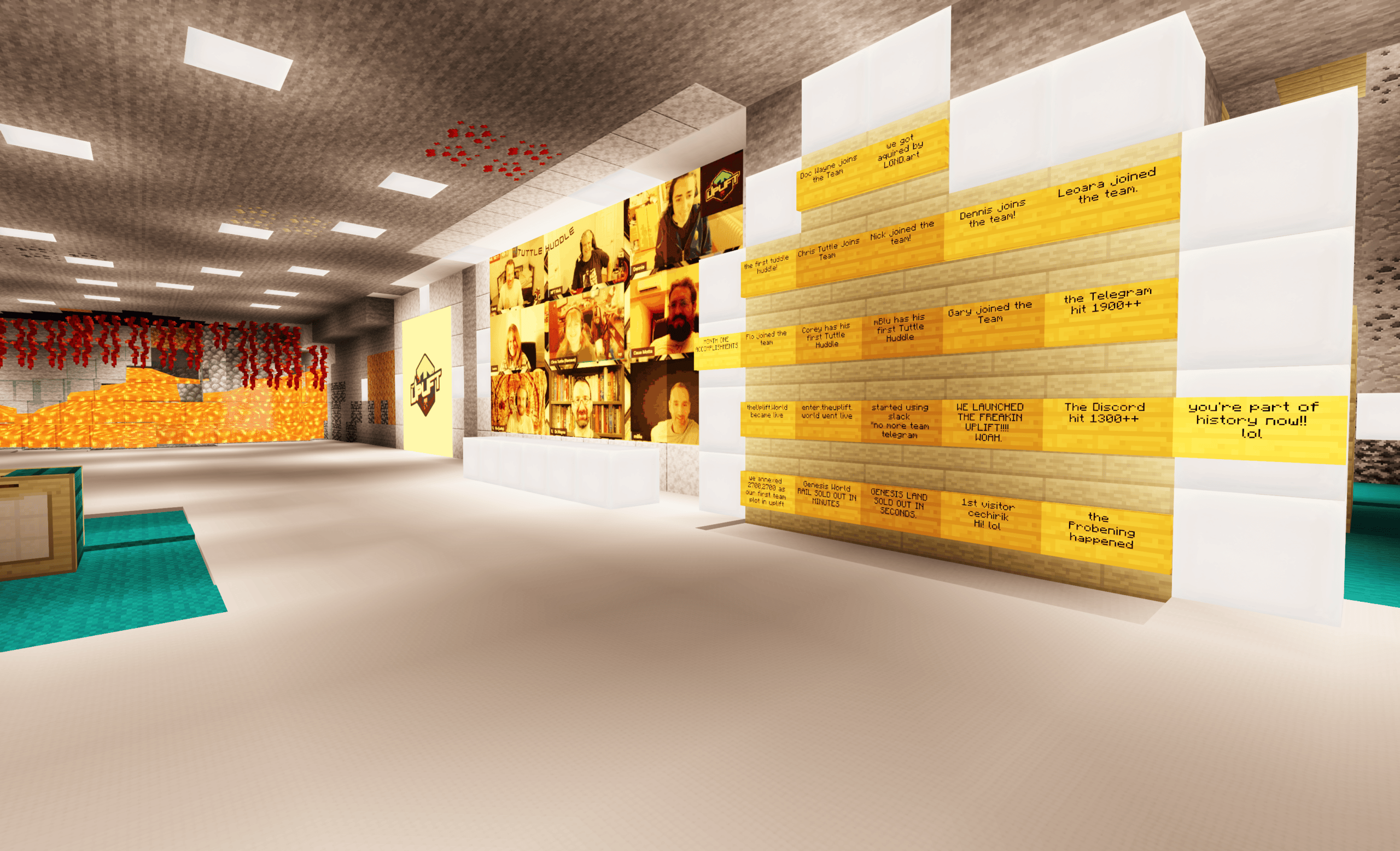 With multiple themes for multiple months, the combination of gratitudes with the aesthetic design really does put so many things into perspective, even for those who may not have been a part of the meetings themselves.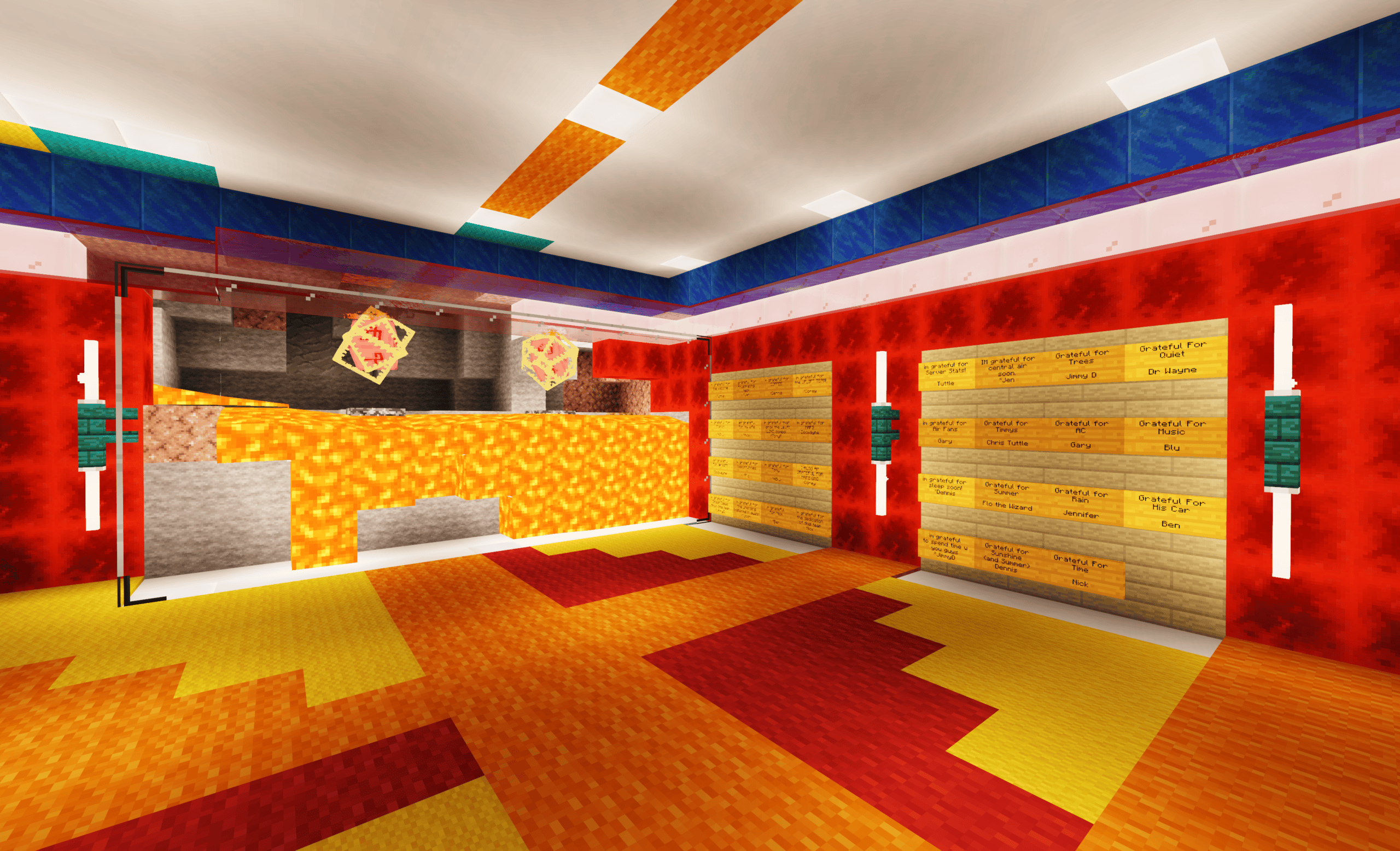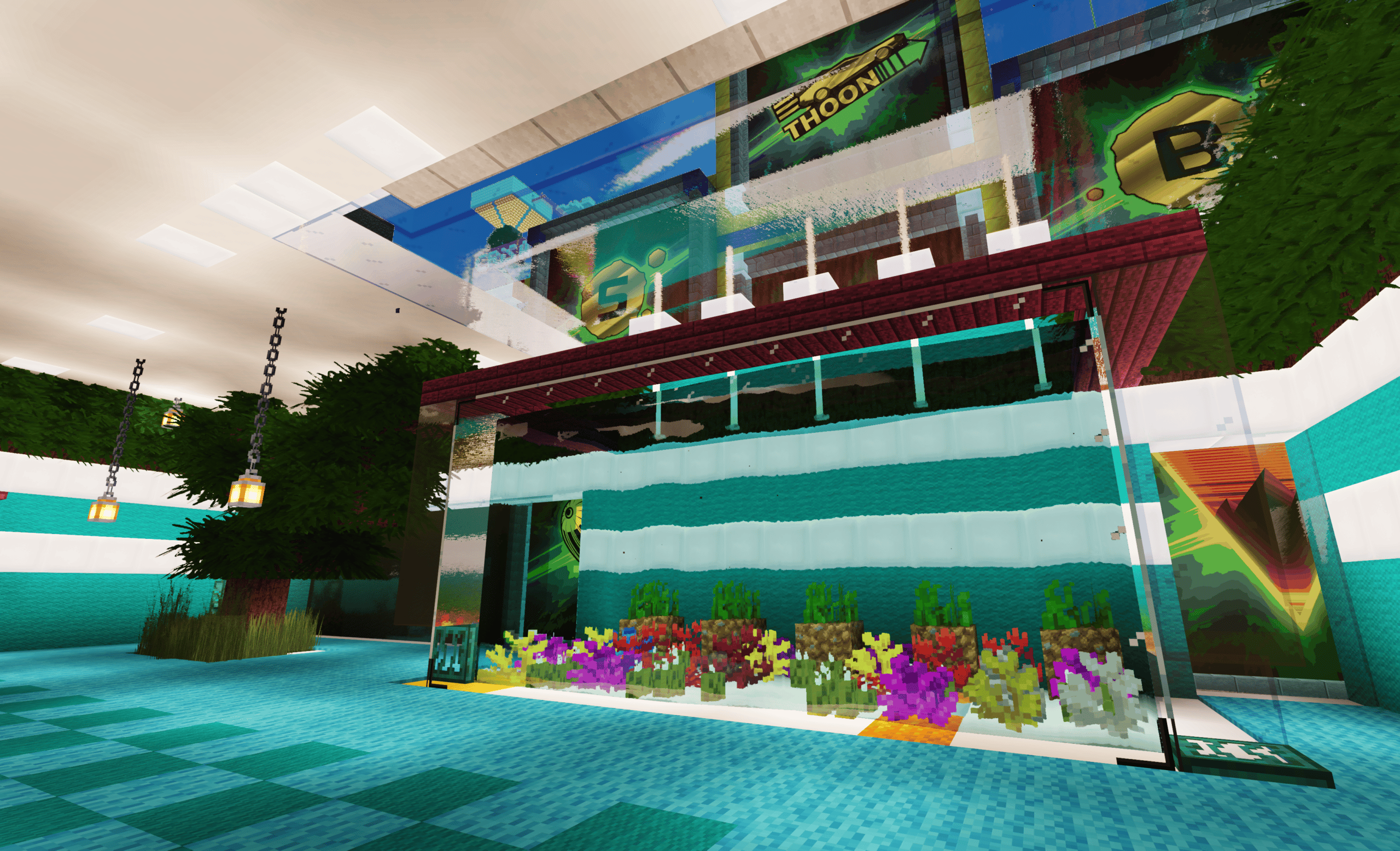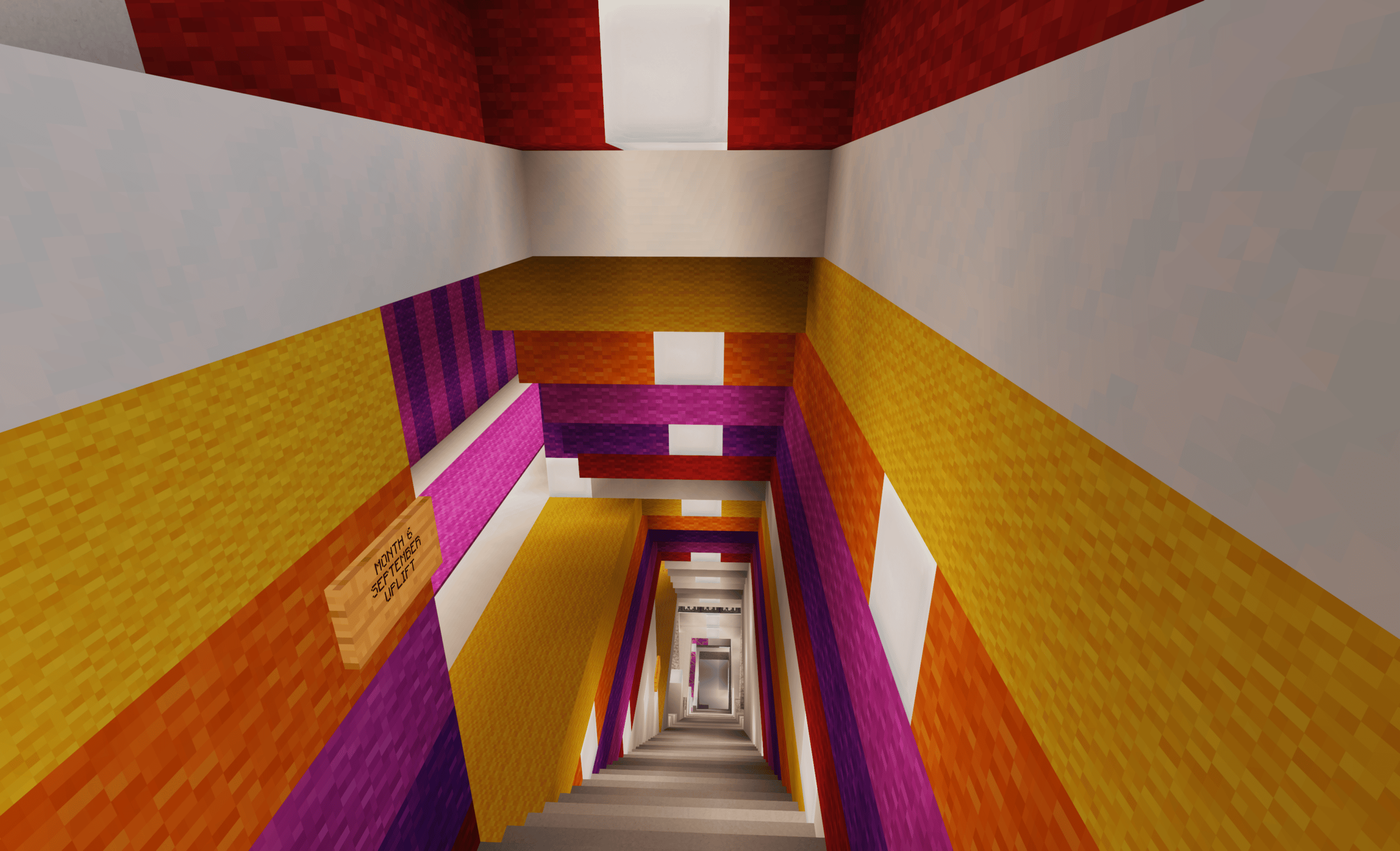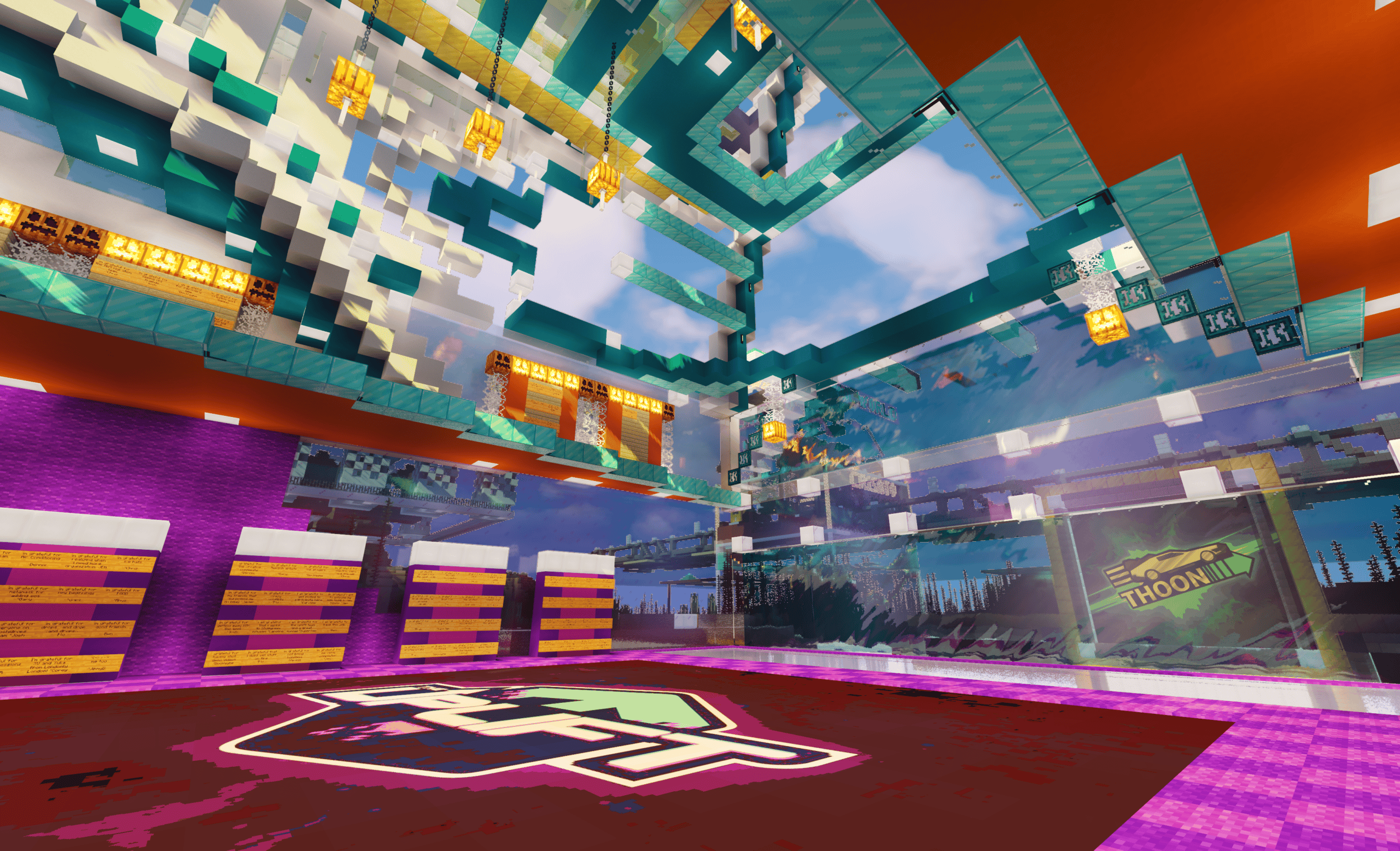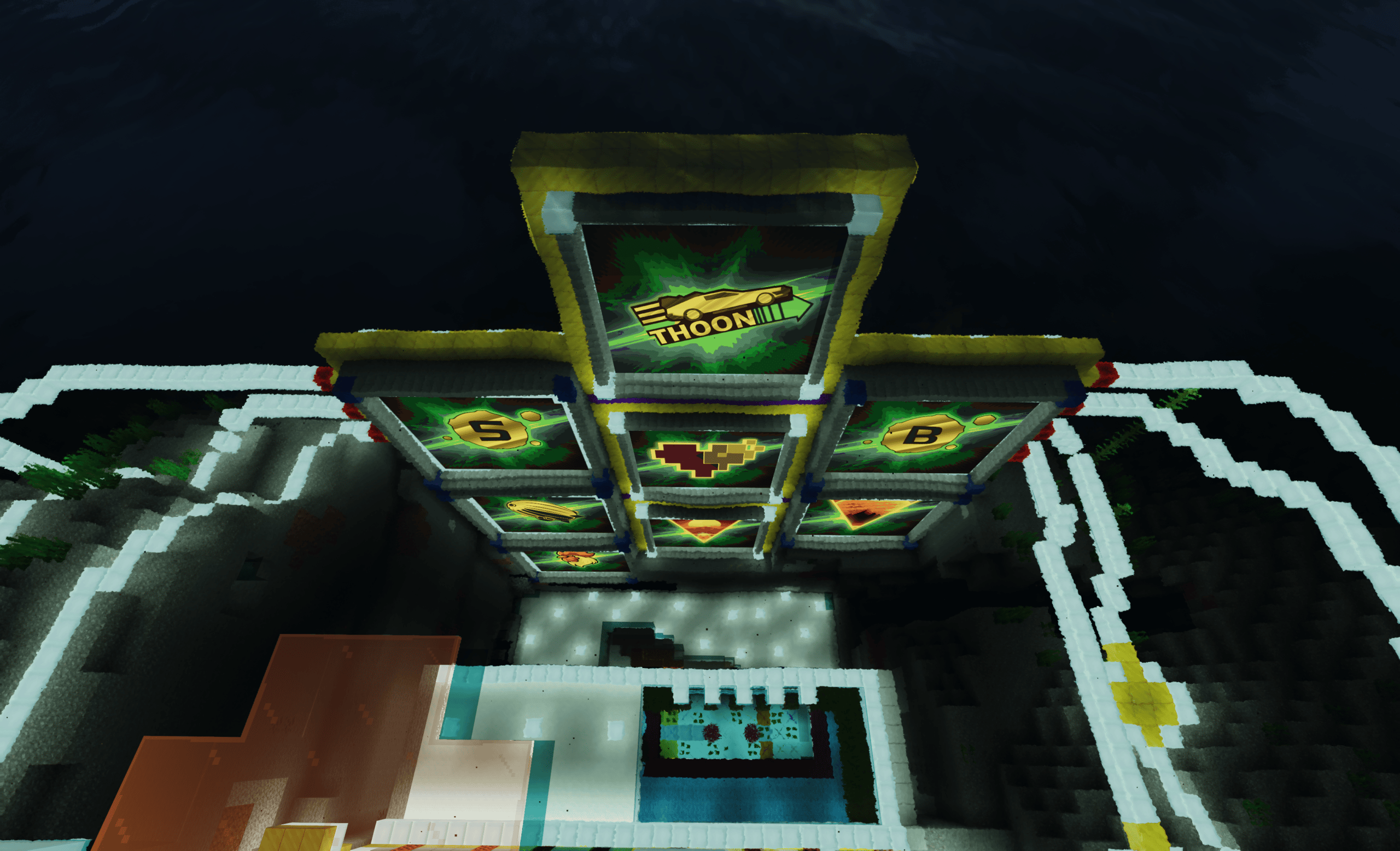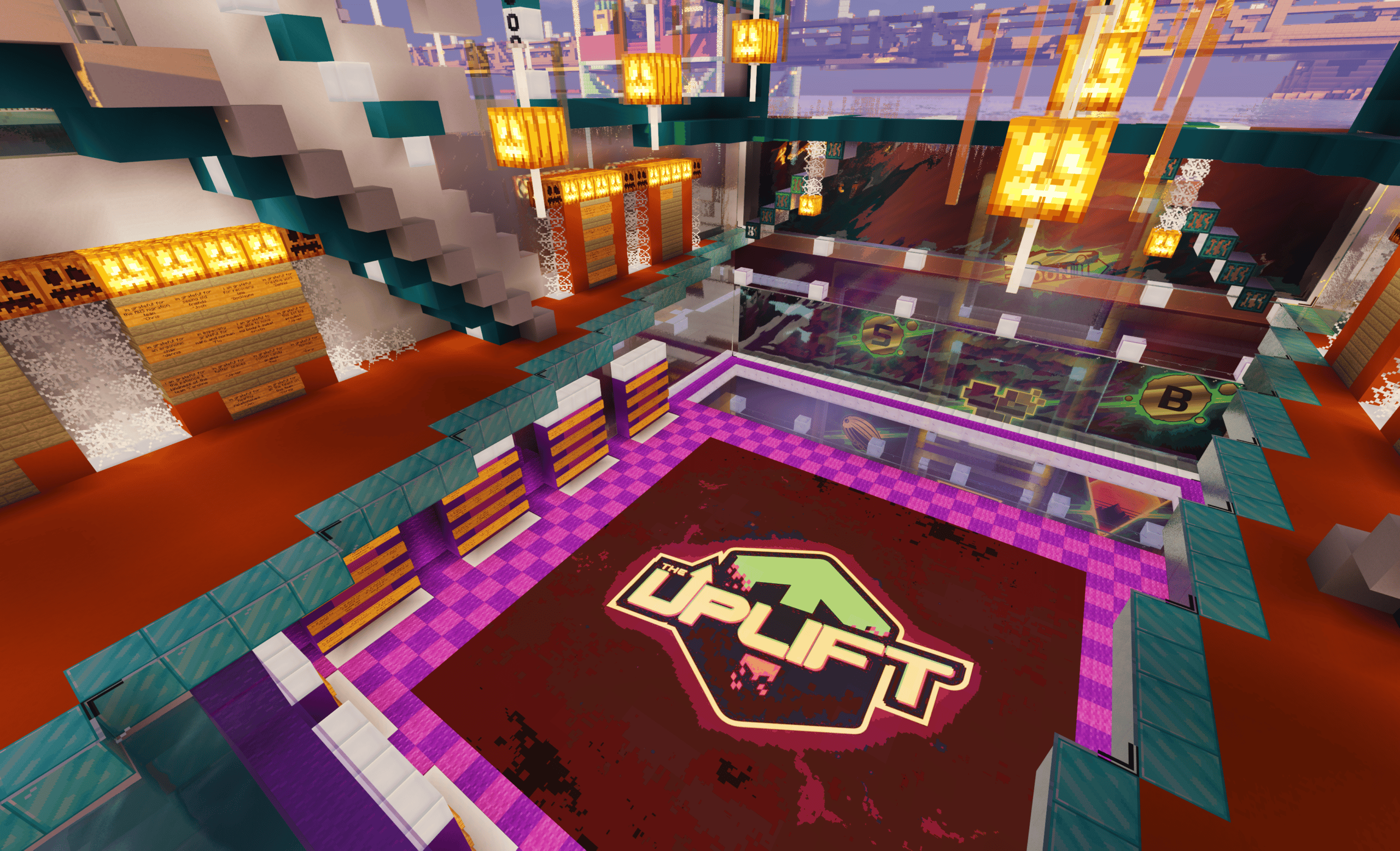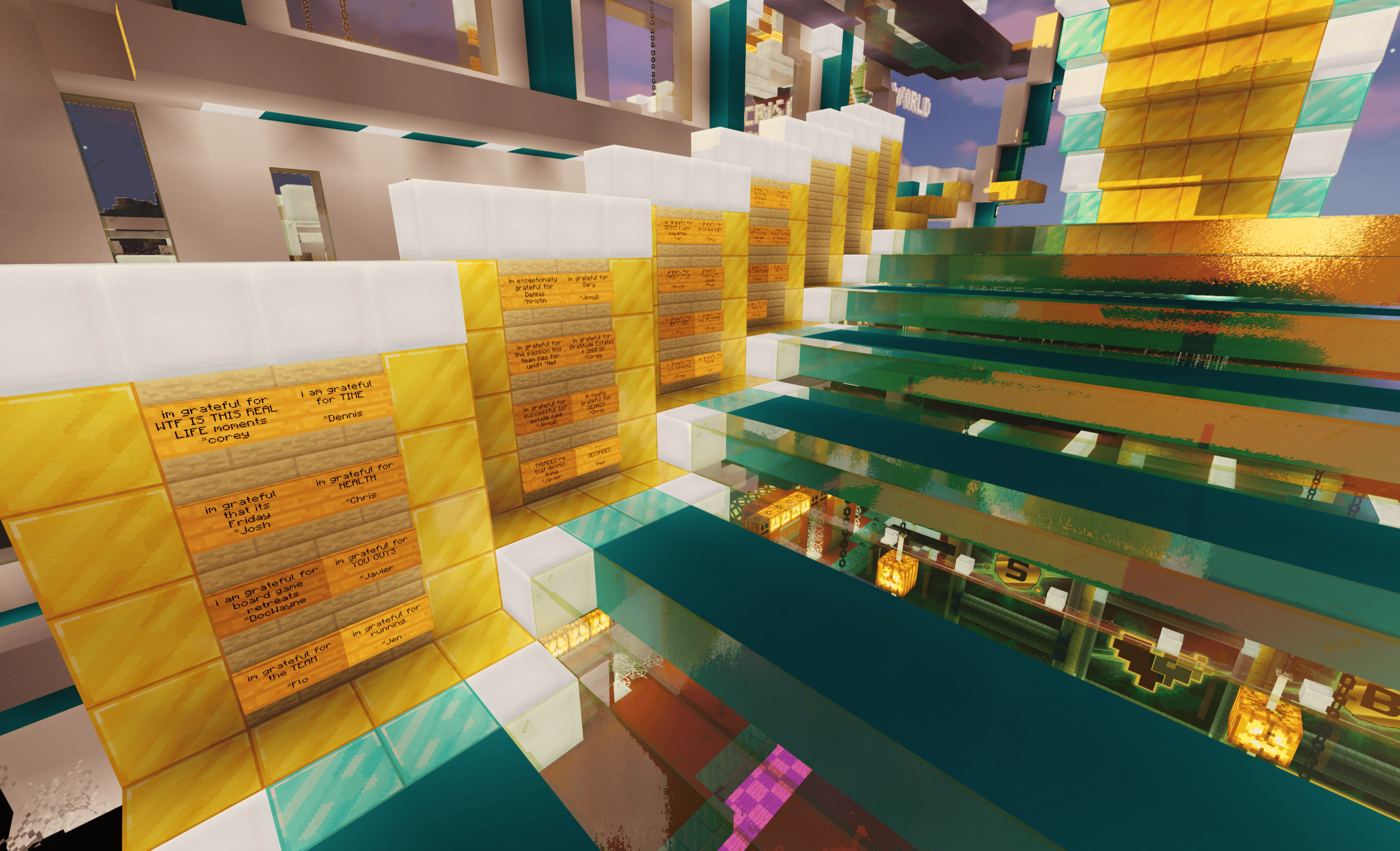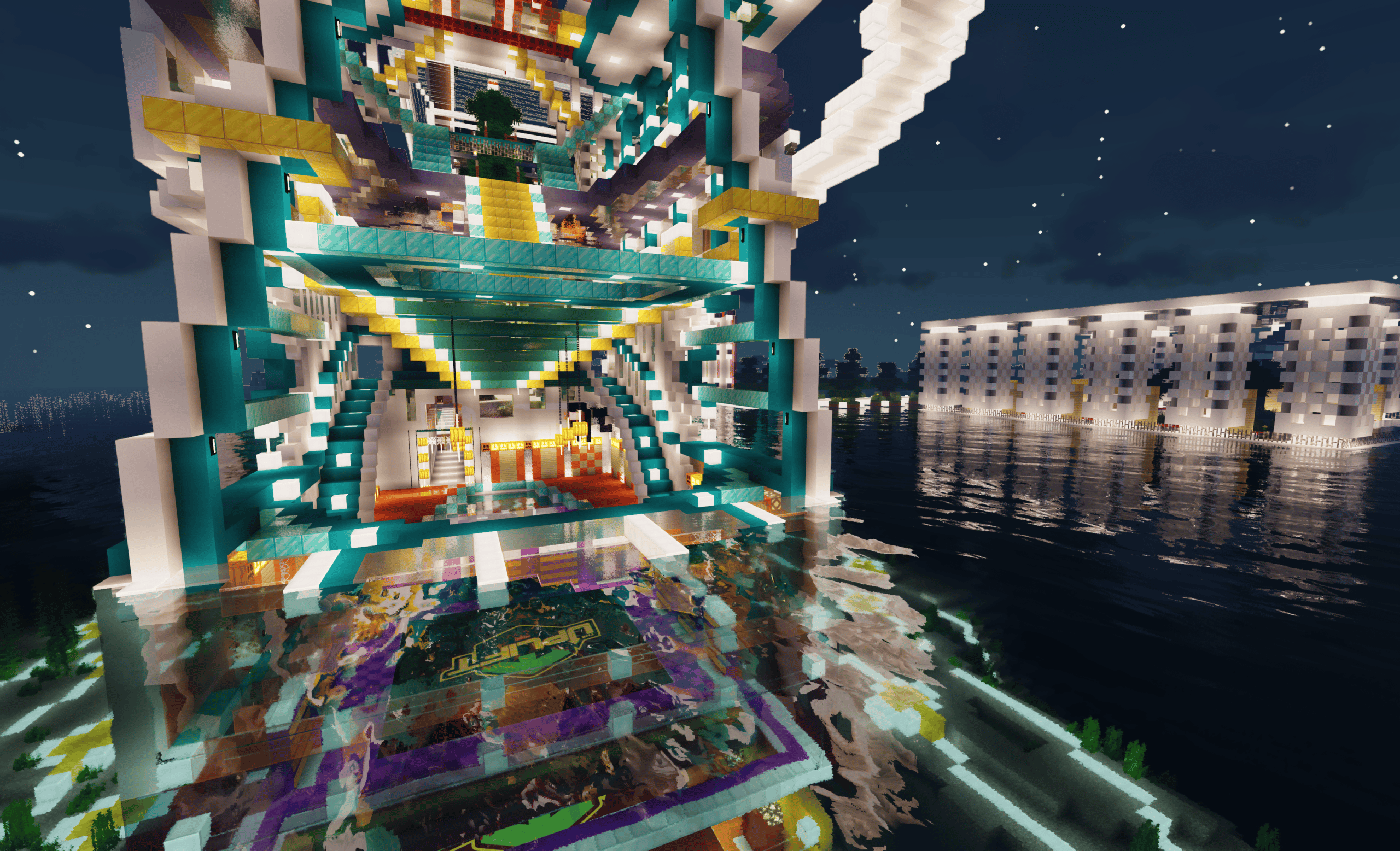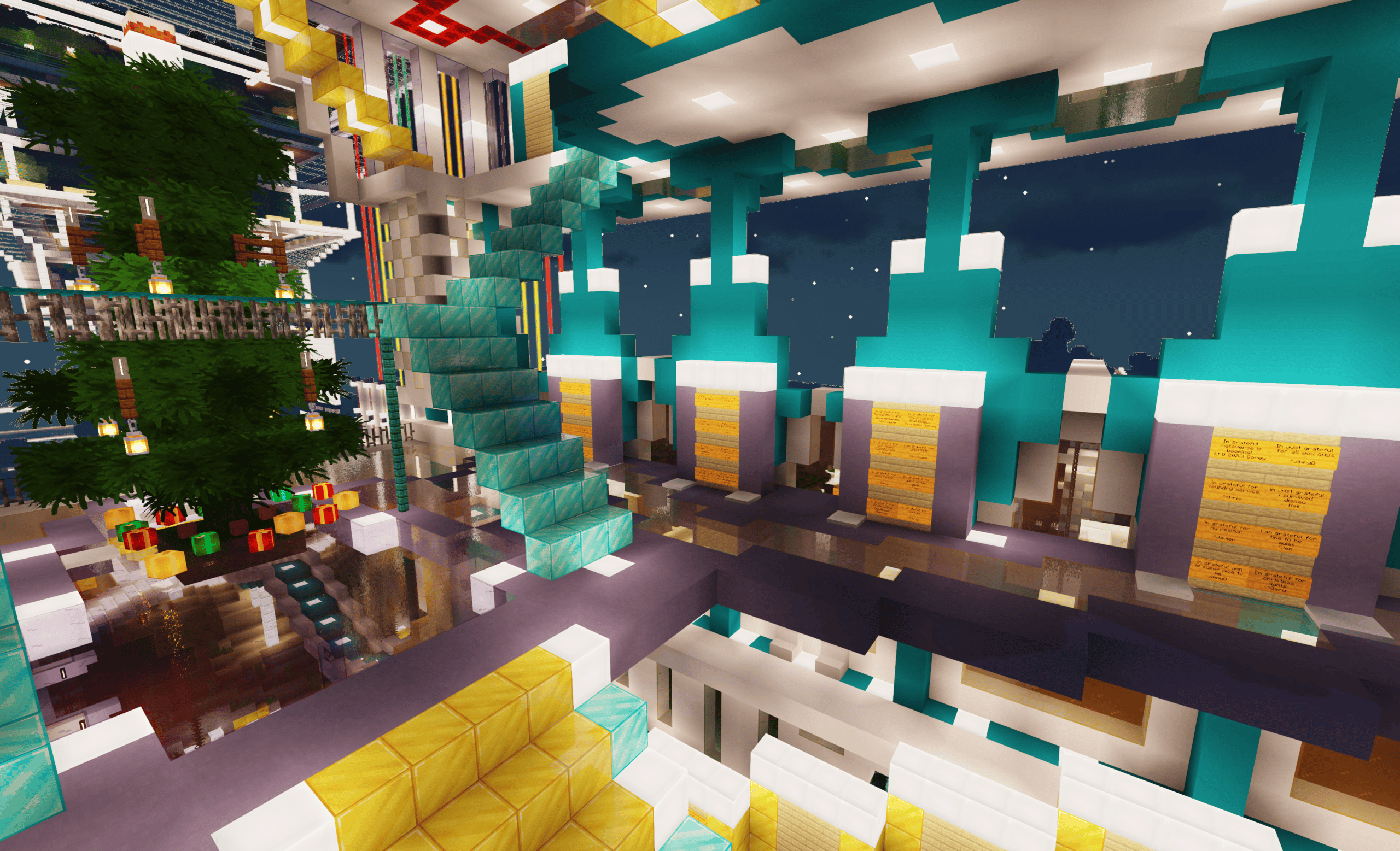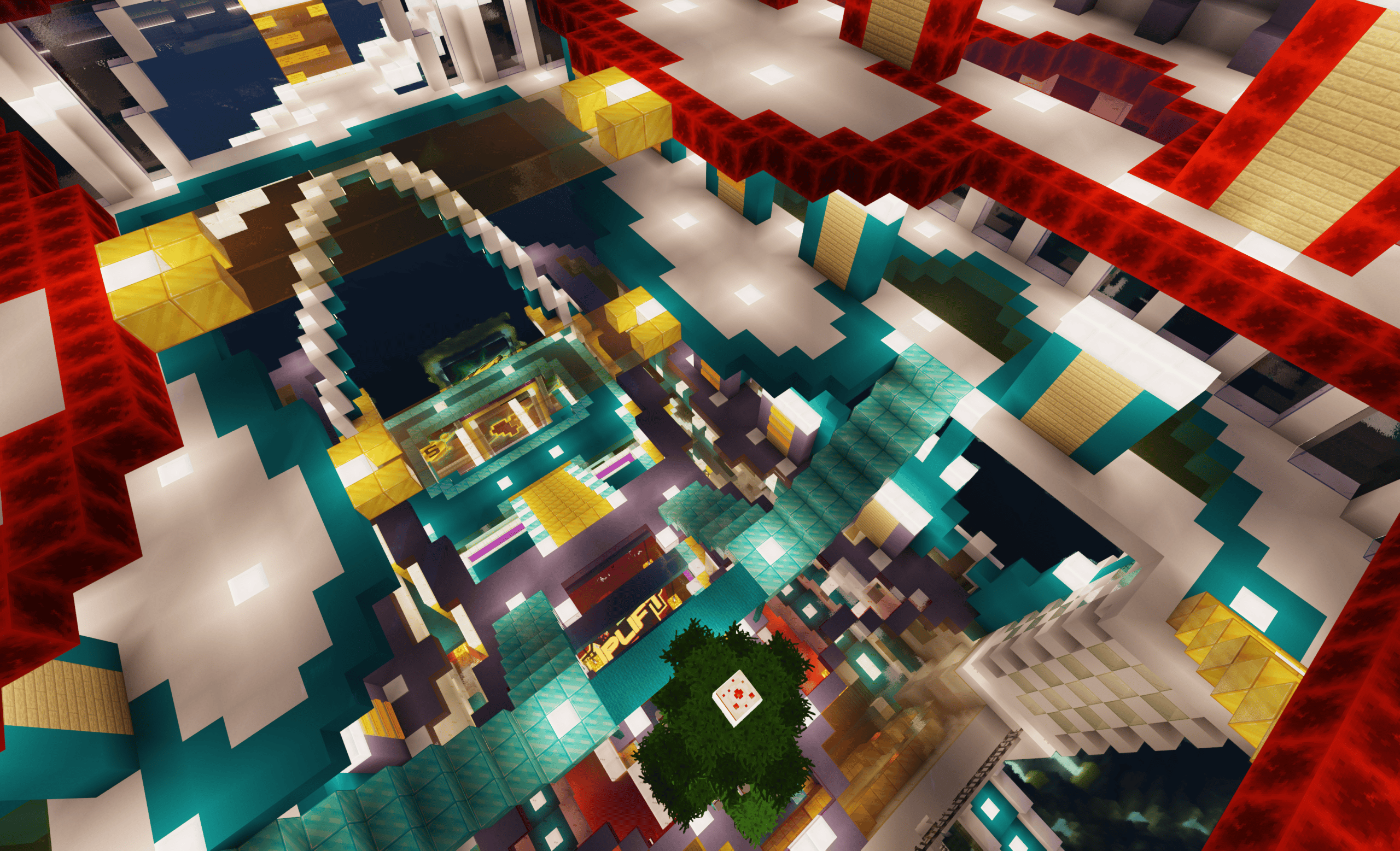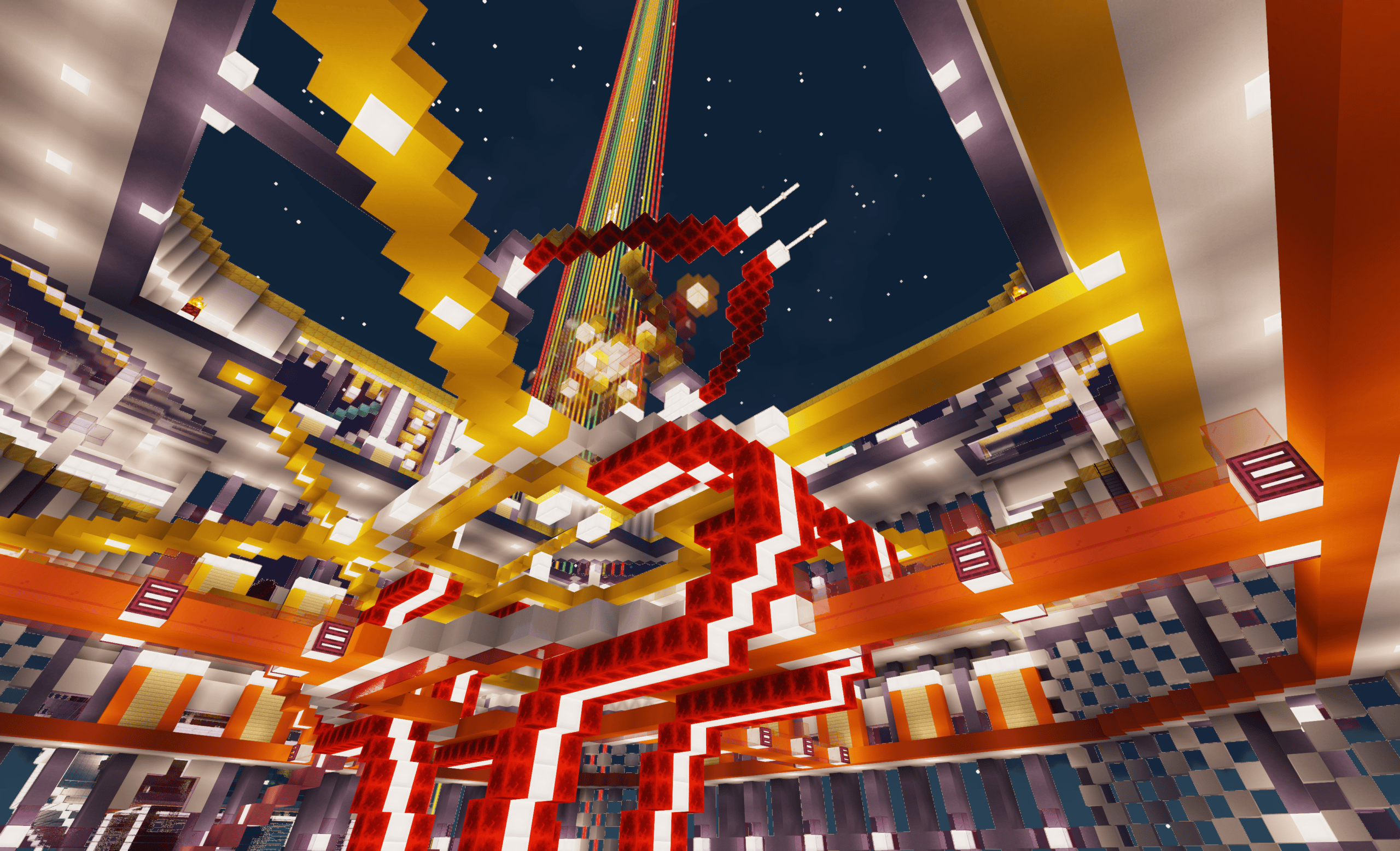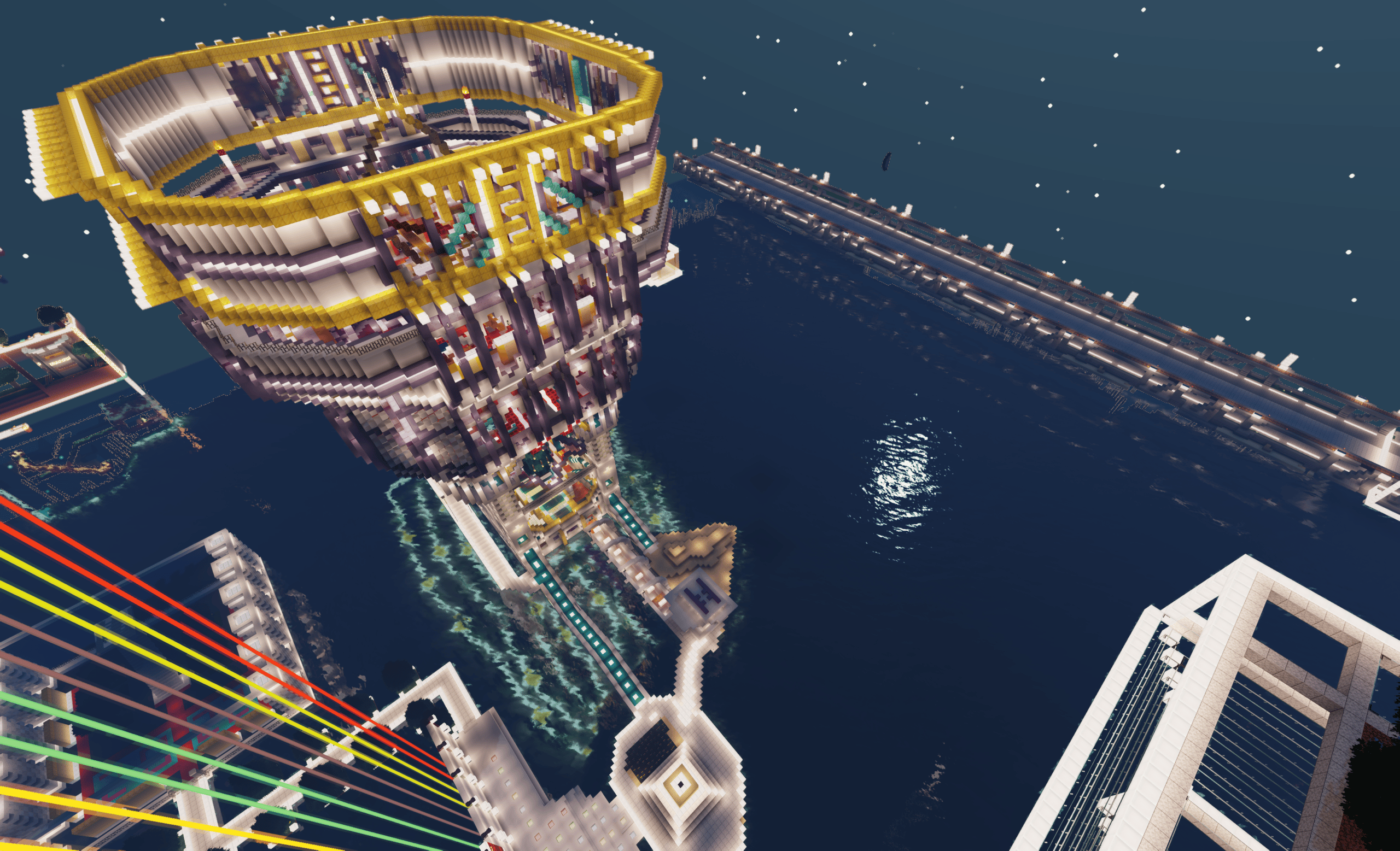 The Cinematic Short
In almost every capacity, experiencing things in world will blow words, images, and even video footage away.  However, despite there being a strong case for metaversal encounters of the personal immersive kind for this pretty clutch area of our existence, the videography of Gary the Architect being able to seamless glide through predominantly his creation is something that no one should miss.
2022 & Beyond
Only a few months old and already outgrown many of our ideas, the path forward into 2022 is pretty exciting.  There as a mark of what was and can never be forgotten is in a small sense the staple to all The Uplift World has become documented there for all to see.  The gratitudes in both the UpLifters Tower and The Tuttle Gratitude Building will live on at the very least through metaversal eternity and these already iconic towers will no doubt be far from static continuing to take on a life of their own.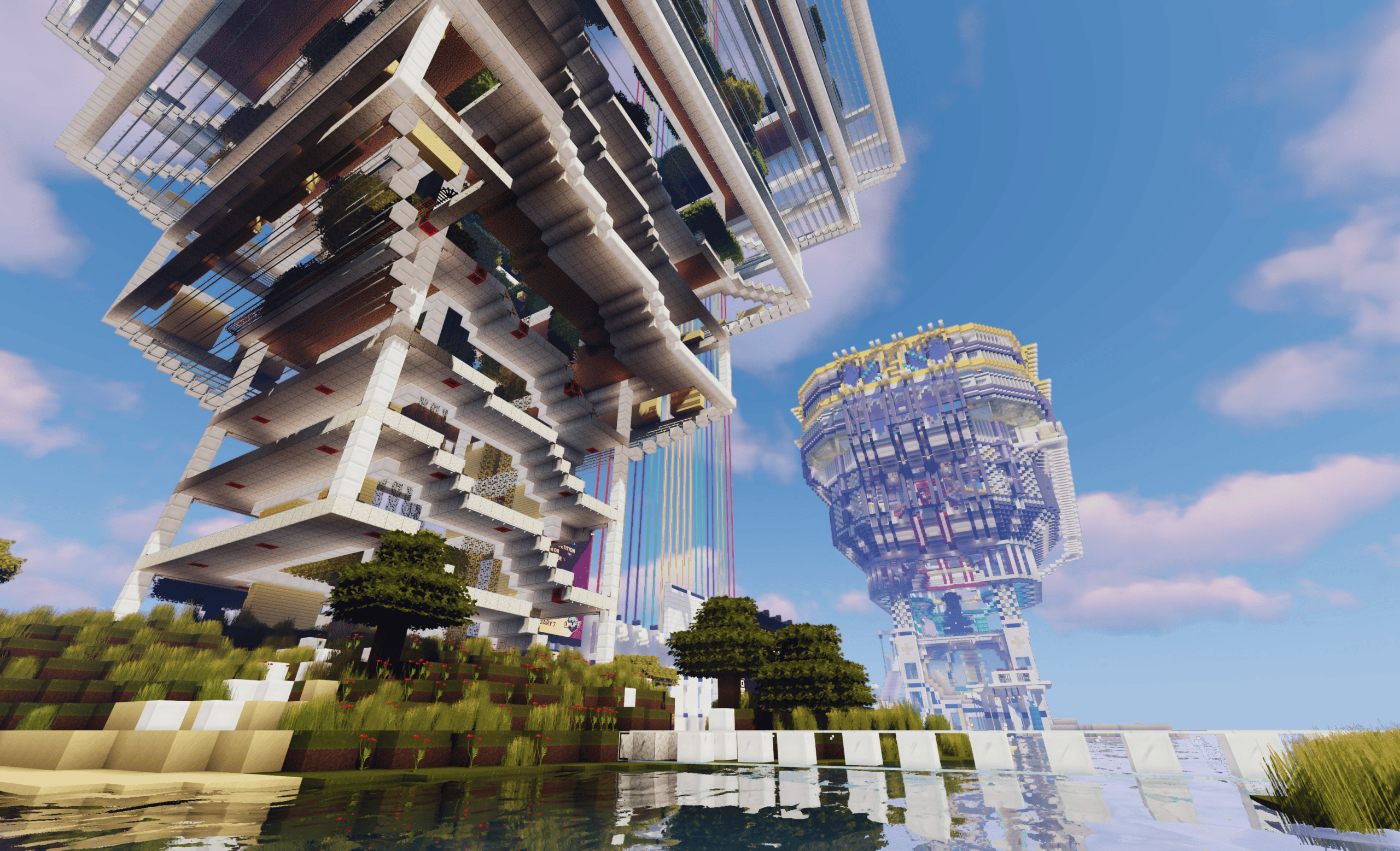 Foundations for what was and what will become aside, it really is hard to imagine what astonishing changes the dawn 2022 will bring to both The UpLifters Community plot and beyond into the fabric of the metaverse itself.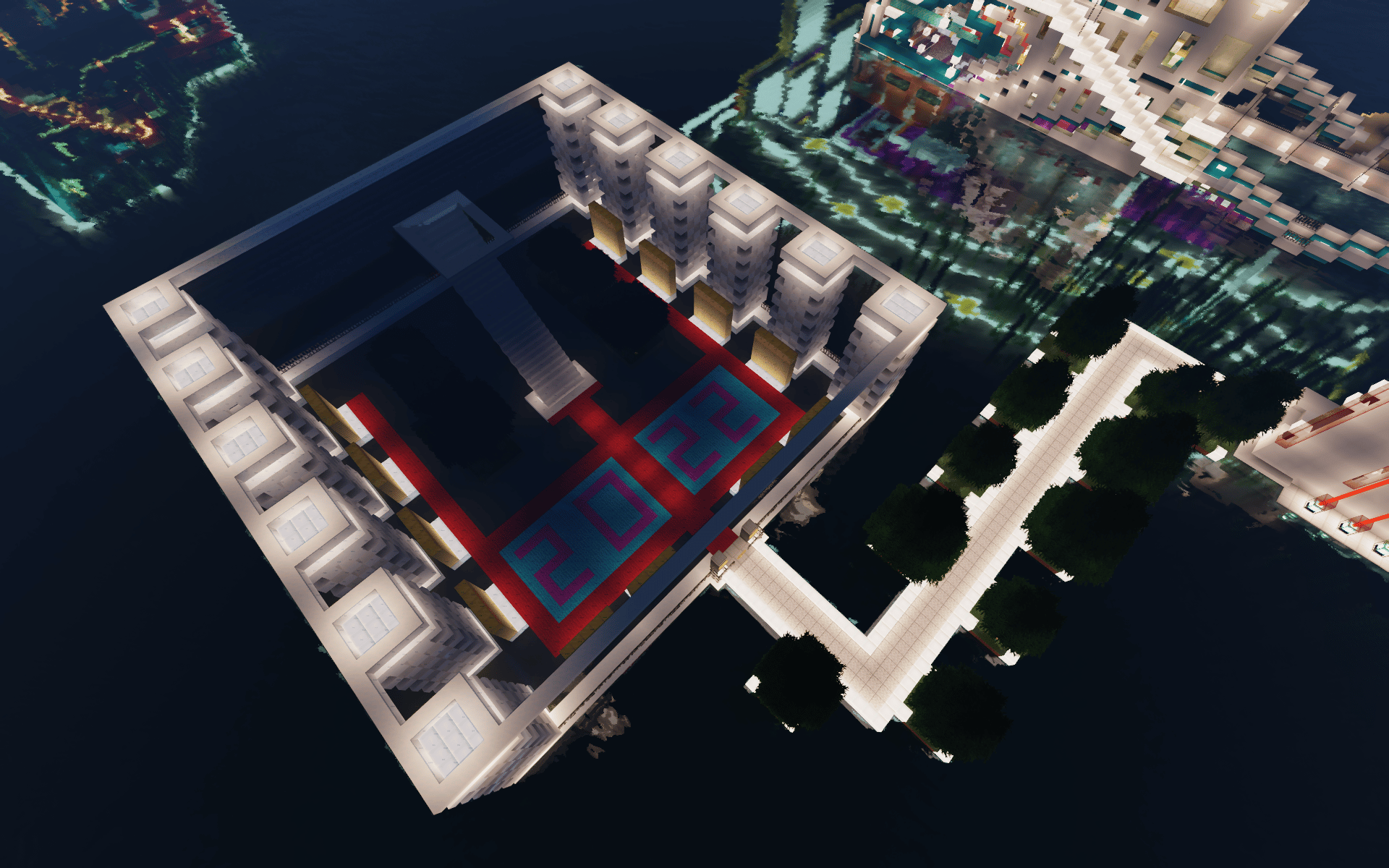 The Uplift World Official Links
*Article and images by Jimmy D.