Set your calendars for the moment you have all been waiting for, for finally you will be able to get your hands love of all NeftyBlockers, Betsy.
Going live on the WAX blockchain December 15th at 8pm UTC, this PFP avatar builder is a one of a kind release with lots to look forward to.
Fully customizable Betsy avatars
Collect multiple accessories to deck out your very own one of a kind Betsy
Released on WAX and coming to Ethereum very soon!
Get Started with a Betsy Starter Pack
Starter Pack— Base Betsy and 2 accessories
Small Accessory pack (Series #1) — 3 random accessories
Large Accessory pack (Series #1) — 7 random accessories
Whale Accessory pack (Series #1) — 25 random accessories
Let the Customizations Begin
10,000 Starter Packs available retailing for $4,99 available.
Every pack contains a Base Betsy
Accessory packs starting at $4.99
Large accessory packs set for a $9.99 price target
And then there is The Whale pack, chock-full of accessories likely providing the best value per accessory, but don't sleep on these, as they are limited to 1000 total supply.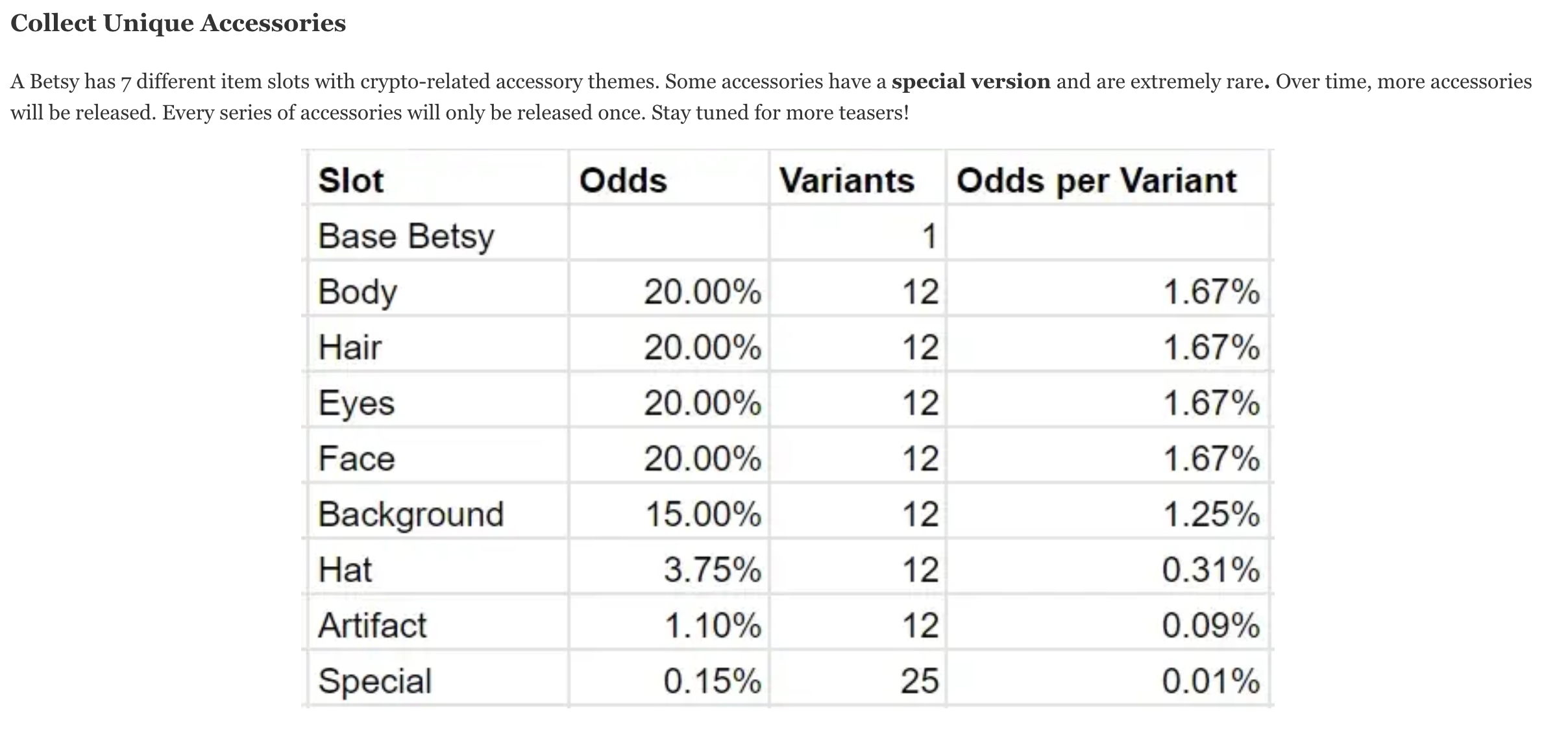 Will you be able to create a complete version of the Extremely Rare Golden Betsy?
Lockin' your Betsy
To claim your customized Betsy avatar as truly yours, you can lock your Betsy. After you lock your avatar, a one-of-one version of your Betsy is minted to your wallet.

Betsy avatars can only be locked ONCE! This guarantees that you are the proud owner of your unique one-of-one Betsy NFT. No one else can lock a Betsy Avatar with the same accessories equipped as you.

You can not unlock a Betsy. When you lock a Betsy, you can also no longer equip or unequip accessories from your locked Betsy.
"Betsy on Twitter!"
After the initial release on December 15th, work will begin on an Ethereum bridge for locked Betsy avatars. Of course, one of the greatest appeals these days for profile picture NFT's is provable ownership of that very NFT over on Twitter.  
Let's show the world what NFTs on WAX are capable of. Let's take over the world of PFPs!

The Betsify.me Release Party
In anticipation of the release, and to get the low down on all that is happening with this long awaited release, come join Jimmy D over on The Uplifters network to dive in with some of the NeftyBlocks team at 2:30 pm EST to break it all down and see what all the hype is about for the official 3 pm launch.
*For complete Betsify.me launch details, be sure to check out the official NeftyBlocks press release over on their Medium feed.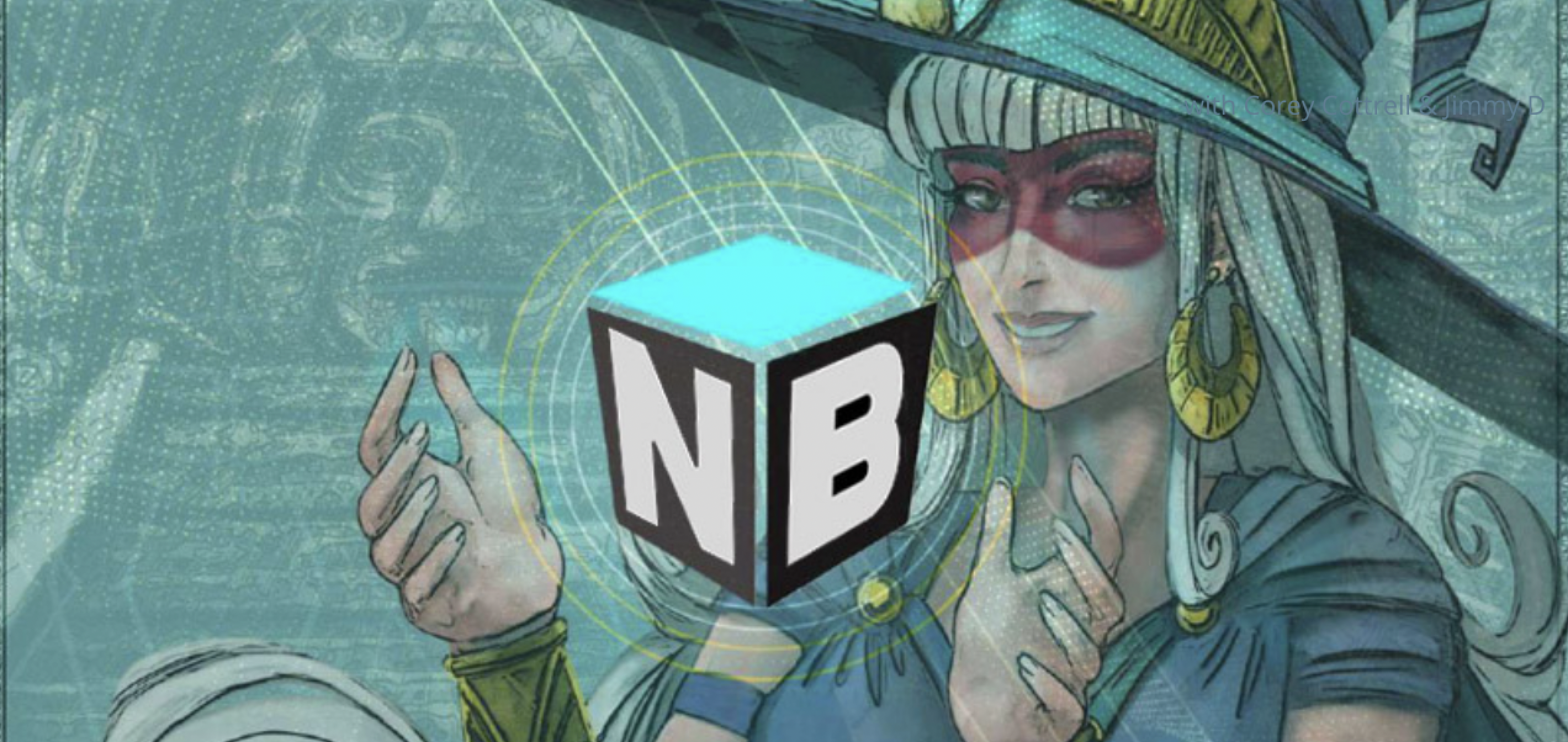 NeftyBlocks Official Links
The Uplift World Official Links