While on my way to check out the GEBB.io Survival Gallery on account of Caue Motta's recommendation for our the previous episode of Round About Impressions of The Uplift World, a new moon caught my eye.  One of my favorite times to wander around various sectors of The Uplift World in fact is when the moon is out and shining bright.  Besides being a night hawk and a love for real world sceneries of brightness lighting up the night, so many already great builds in the metaverse just resonate a whole different aura at night.  So you can imagine my surprise when I found an Upluft scene at 2350, 2750 with not that wonderfully amazing moon I'm already accustomed to, but one in the midst of daylight accompanied by a black cat perched ever so blissfully within the cove of its half lower arch.

Perched there high up in the sky doubling as a residence of sorts, how could I not resist taking a detour and hopping on in to see what secrets lie behind the facade of all that is going on here? First though, how to get inside to get a closer look??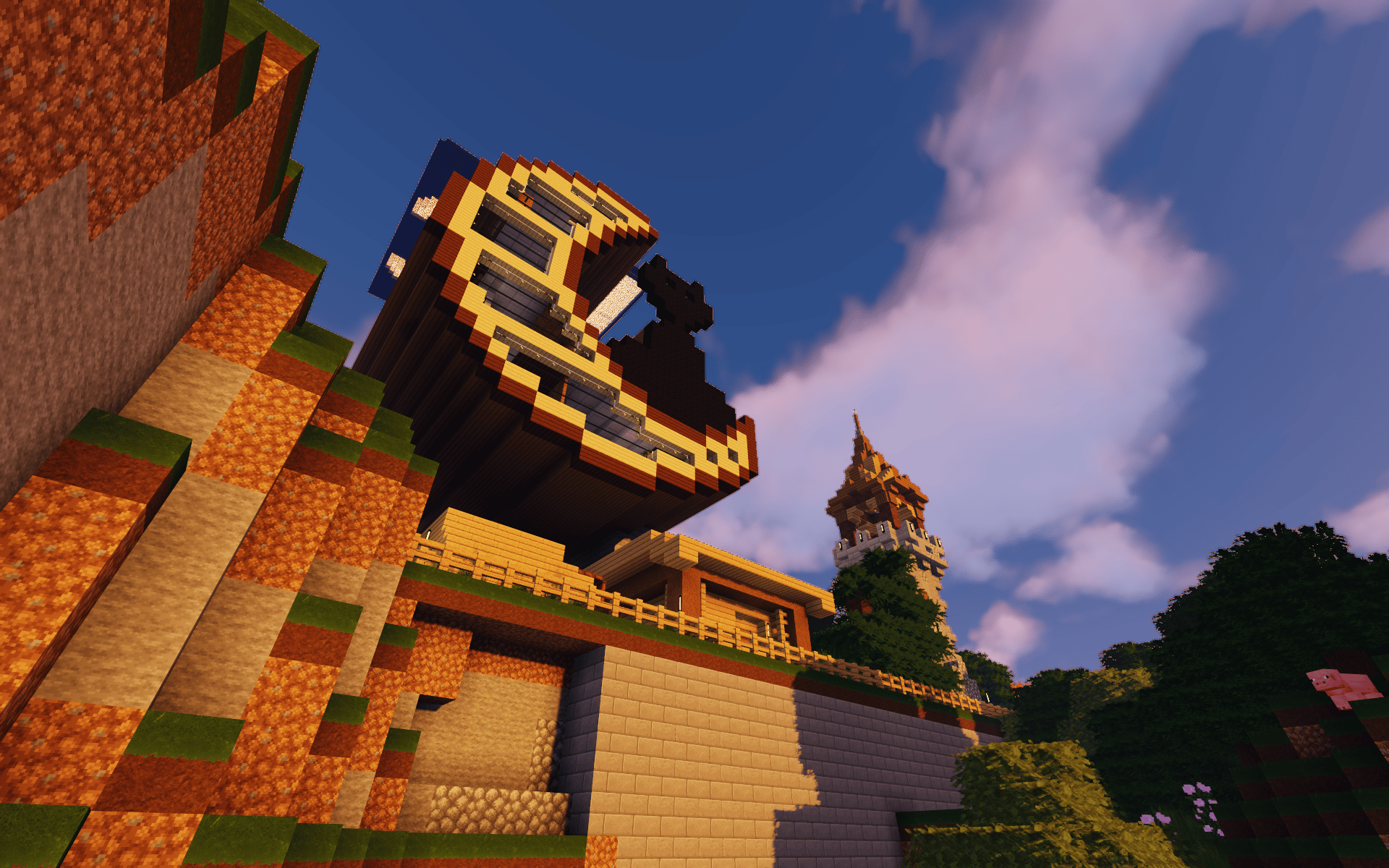 Wandering the perimeter as the sun begins to fade.  Beginning to lose hope when suddenly …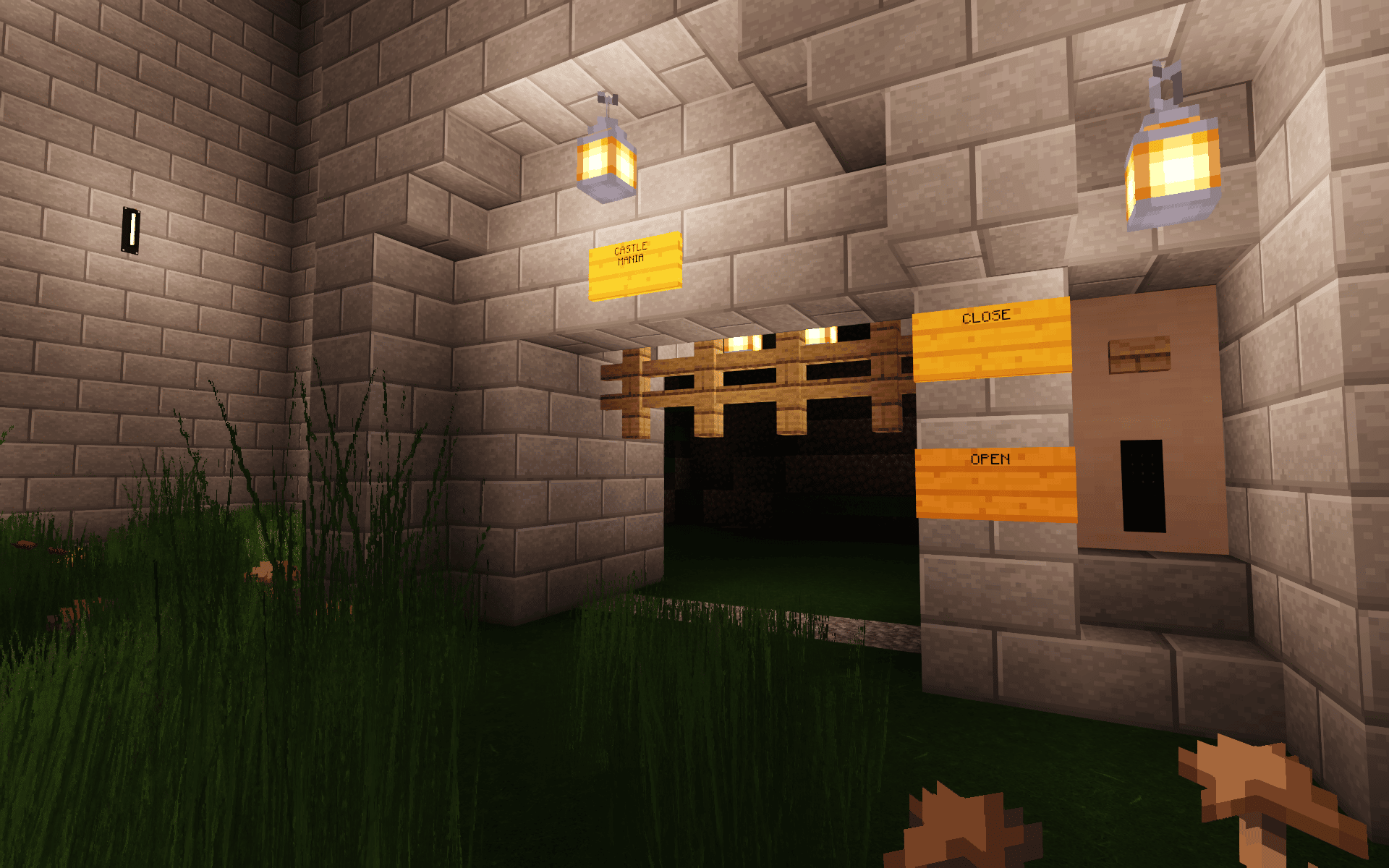 A working drawbridge at the base of the encasing wall reveals not only the entrance, but the fact that we are in Castle Mania.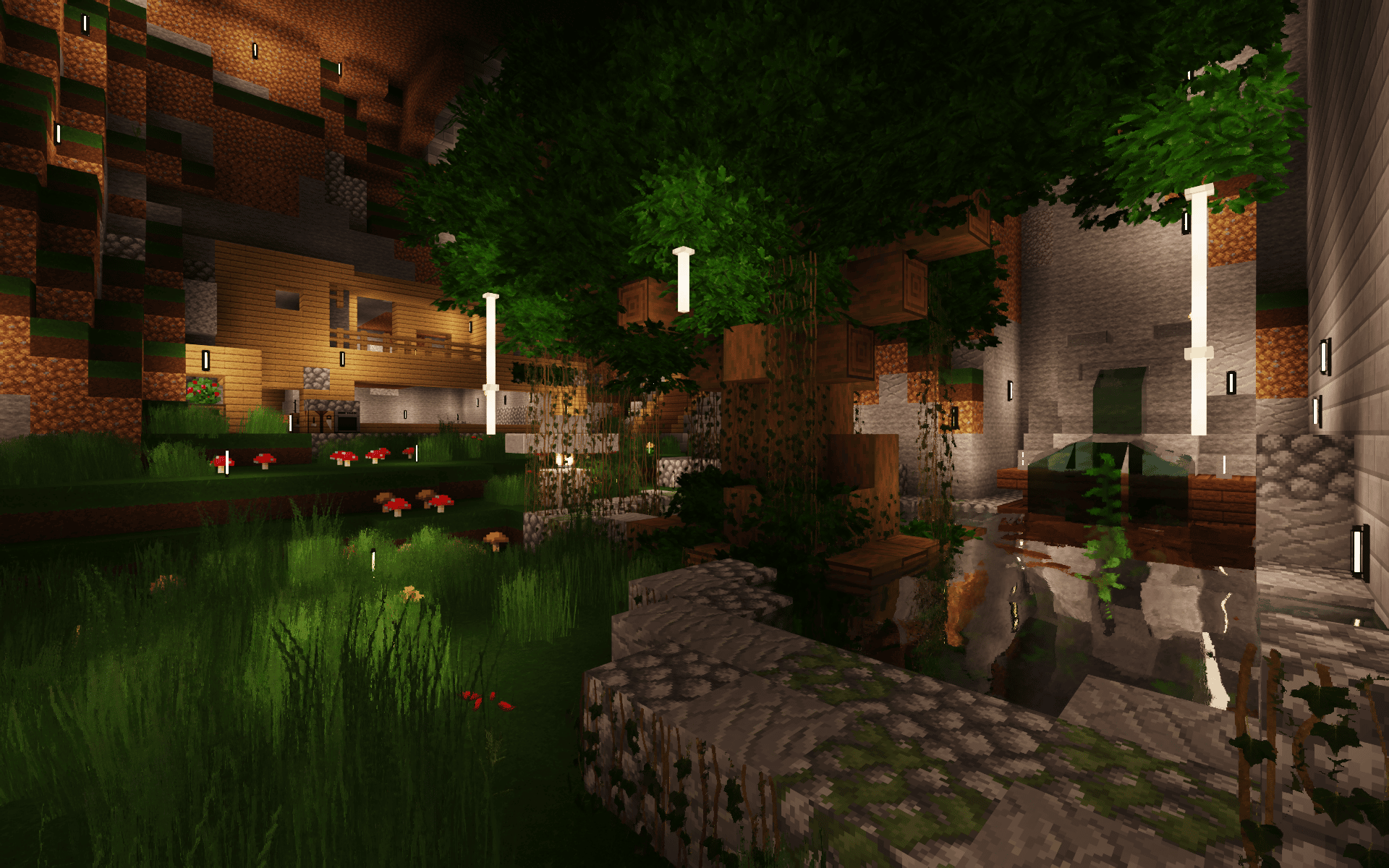 Some interesting water features in what appears to be an underground homestead.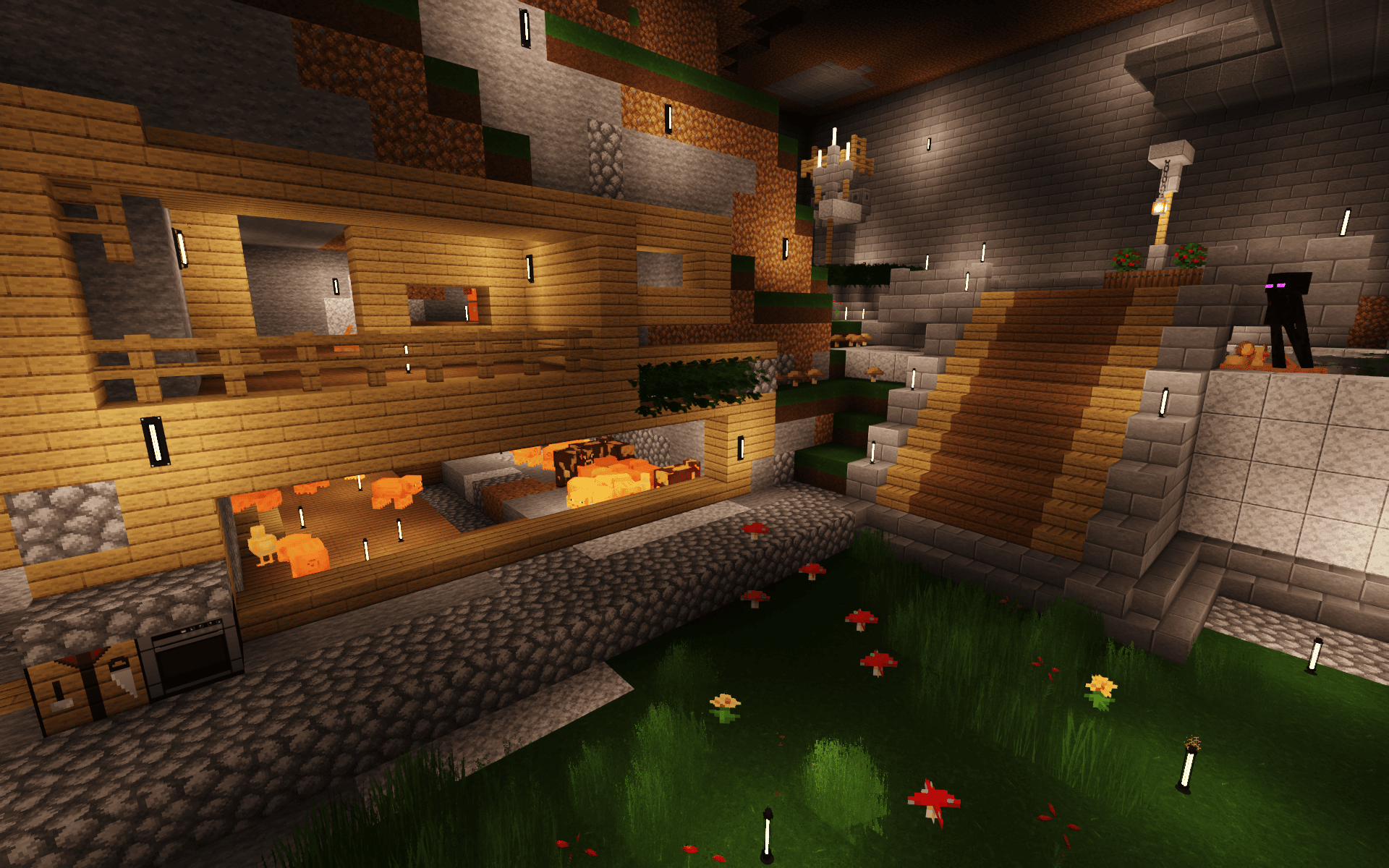 Mushrooms, flowers, and all varieties of livestock to keep the supply shelves stocked.  And is that an Enderman??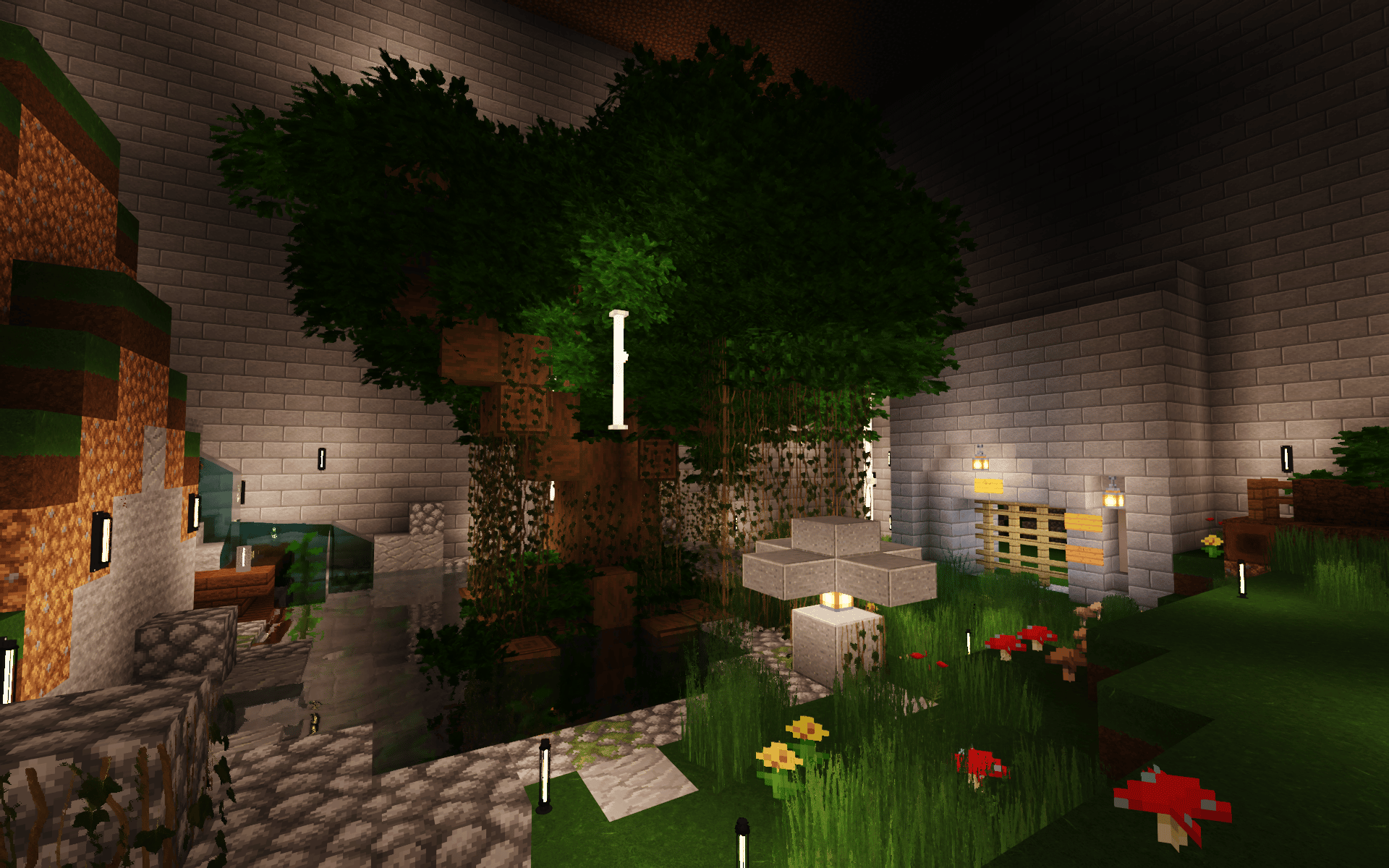 Some really nice features down in this cave.  Can never go wrong with a giant bonsai set amidst the water garden for effect of a grand entrance.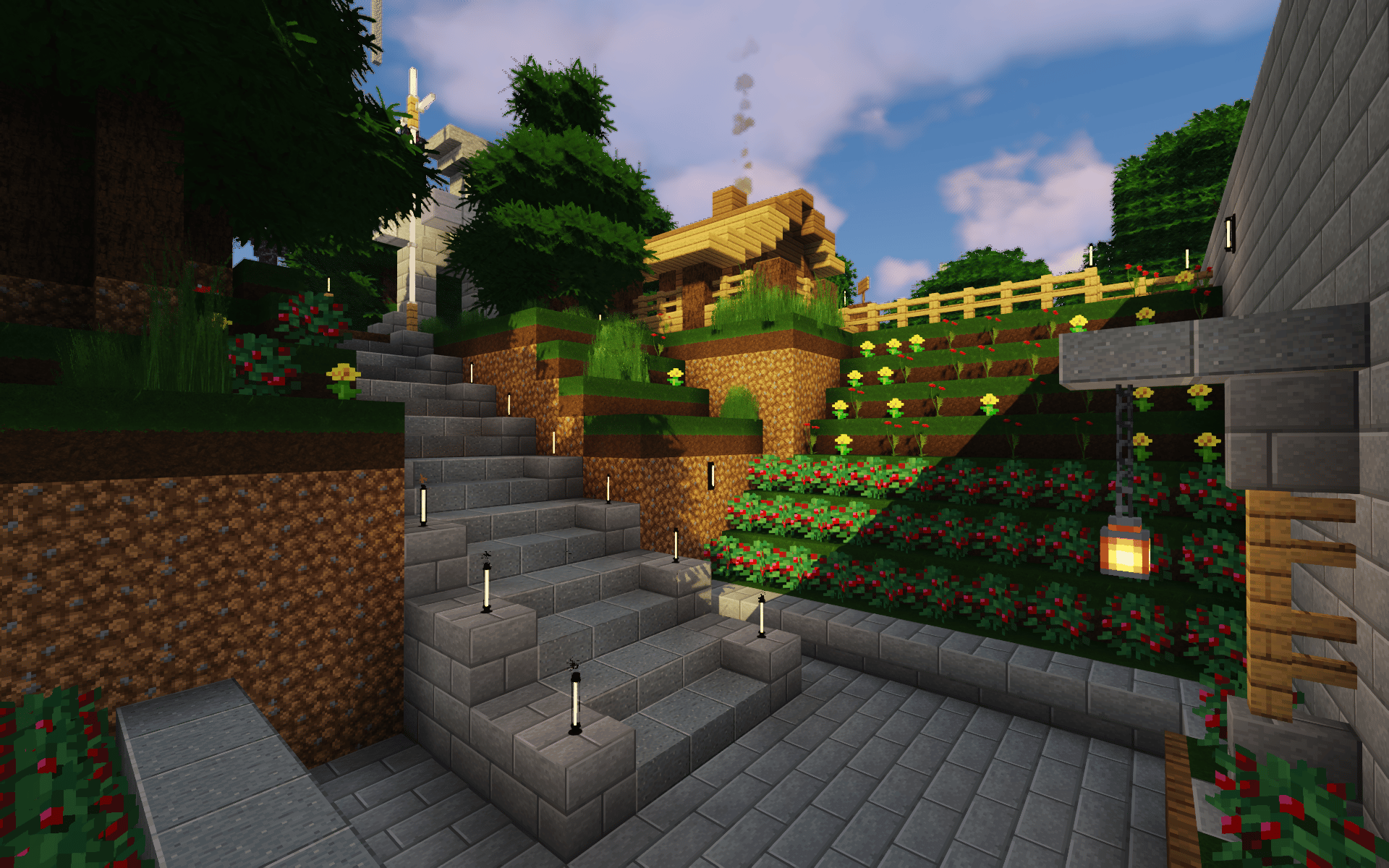 Some nice landscaping work as we head up to see what lies beneath the open skies.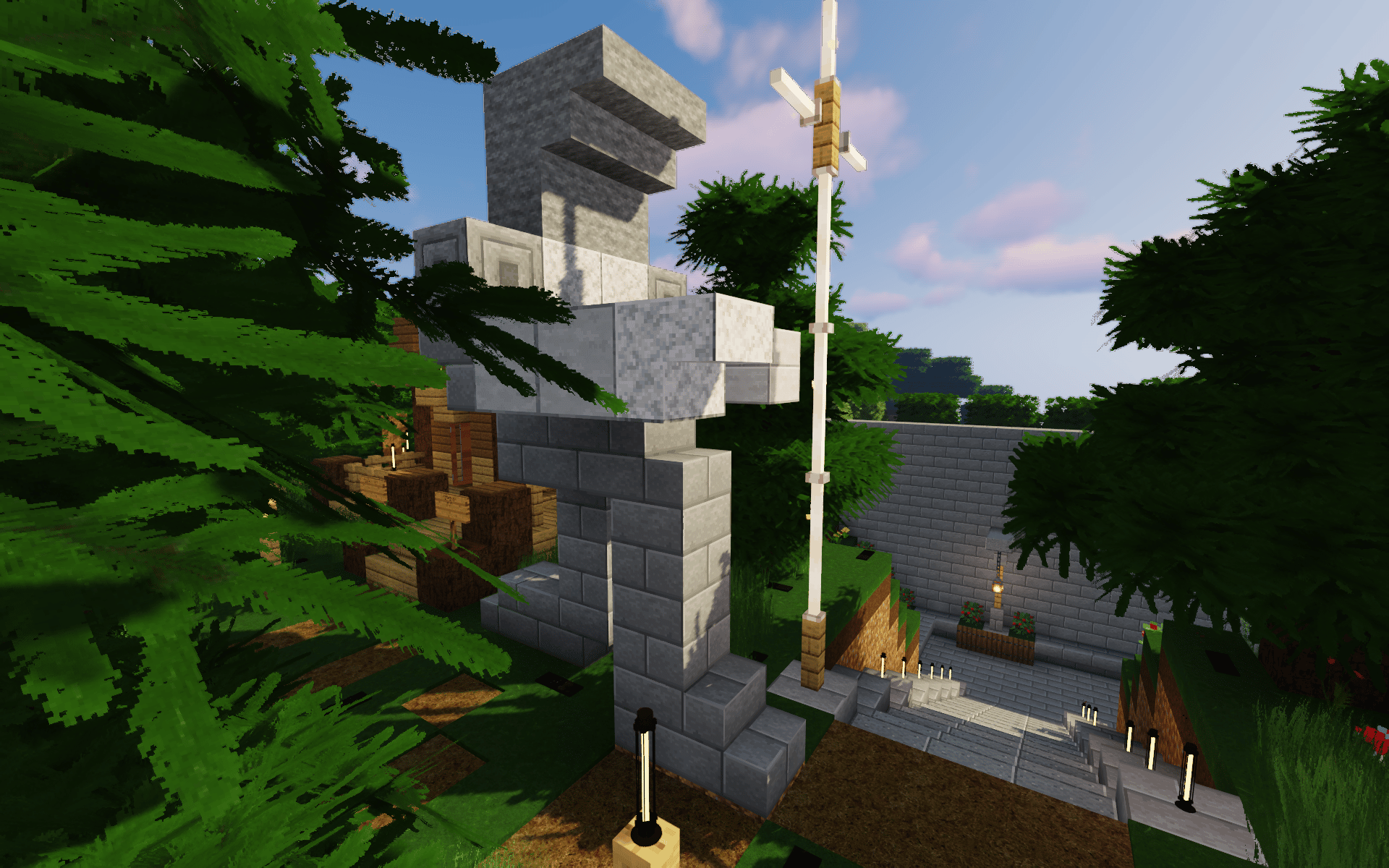 Guardians await at the top of the stairs harmless it seems, but good to be aware.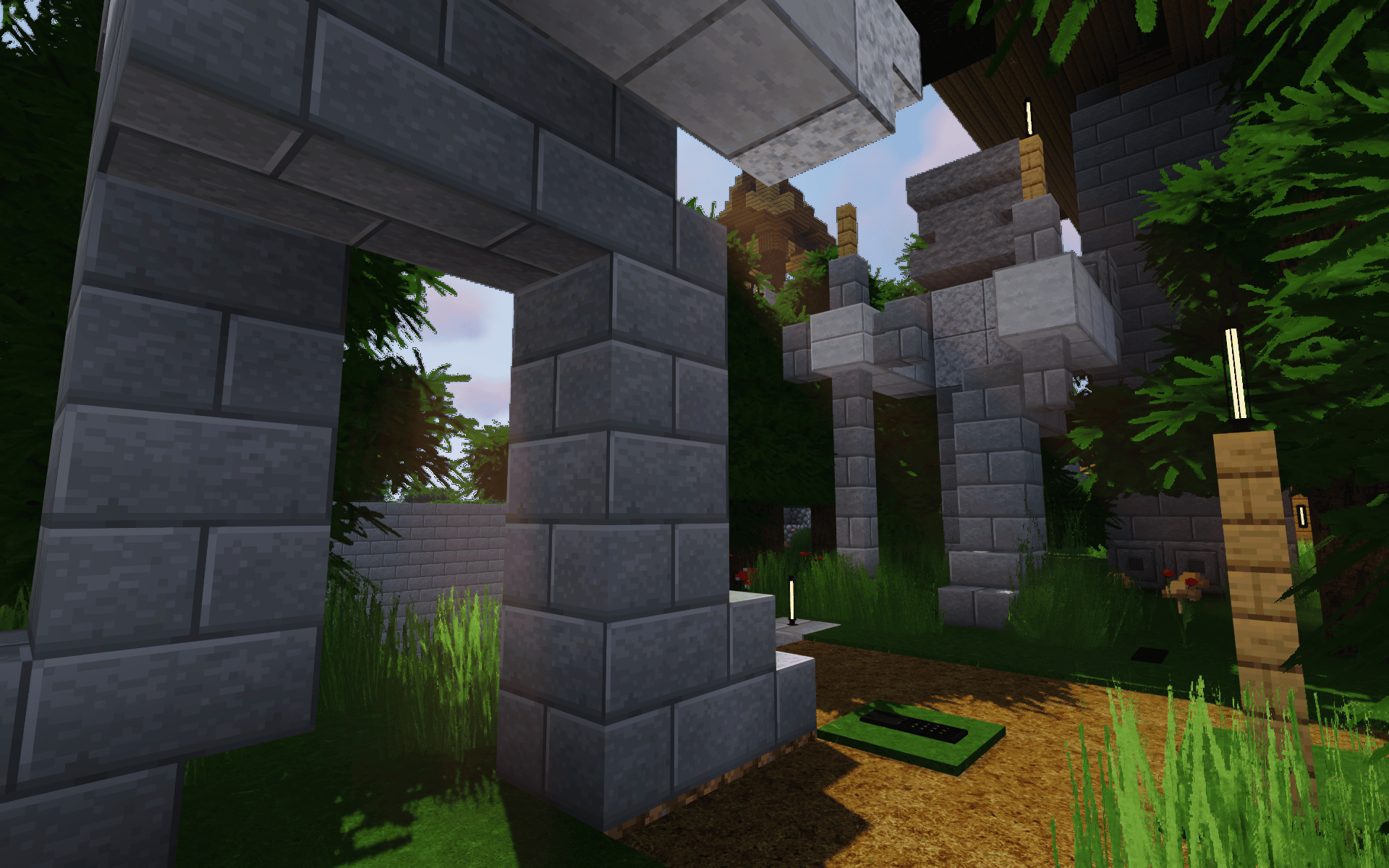 A cool little fishing hut worth taking a peak.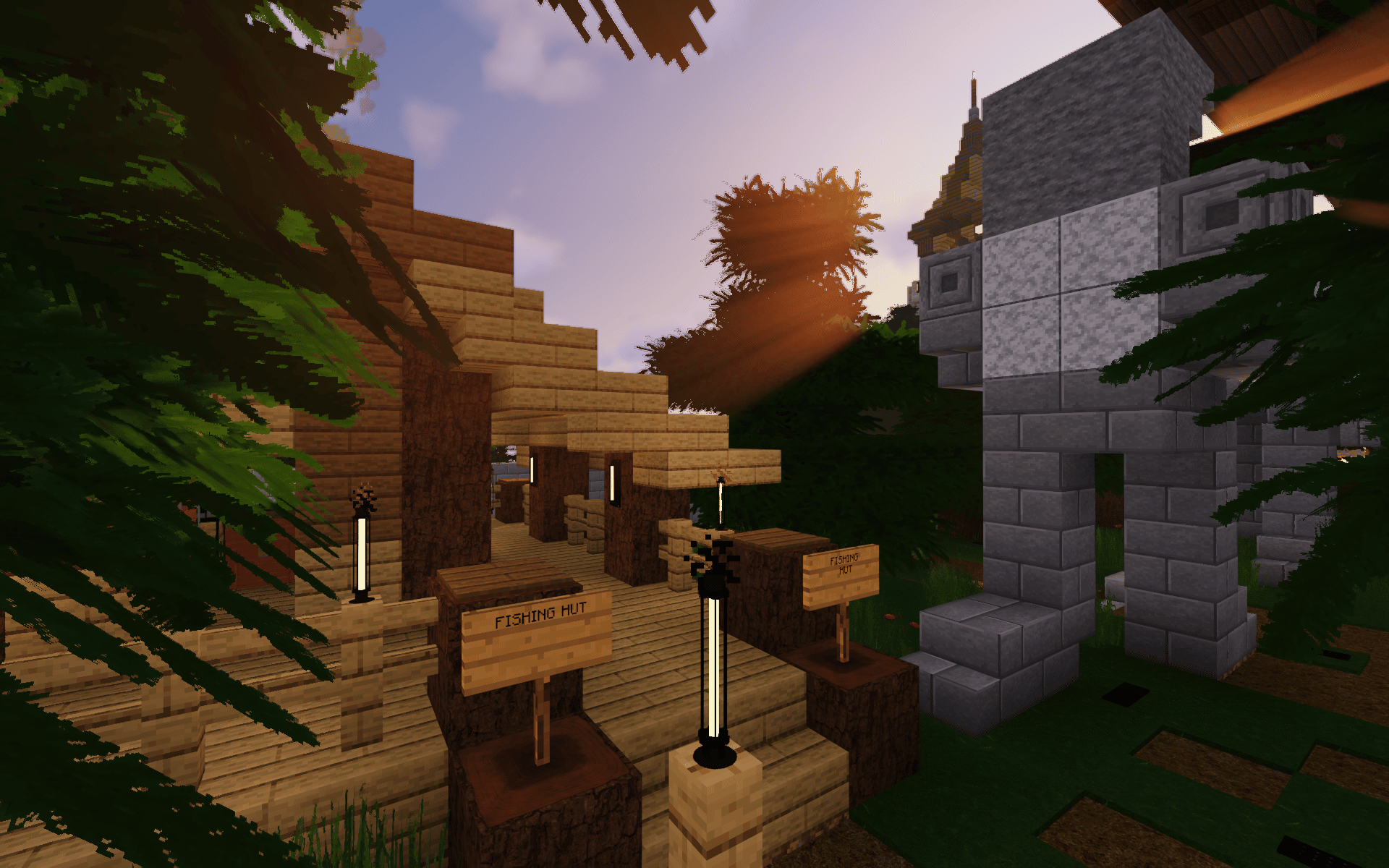 And no, was not expecting a fishing hole with a view like this.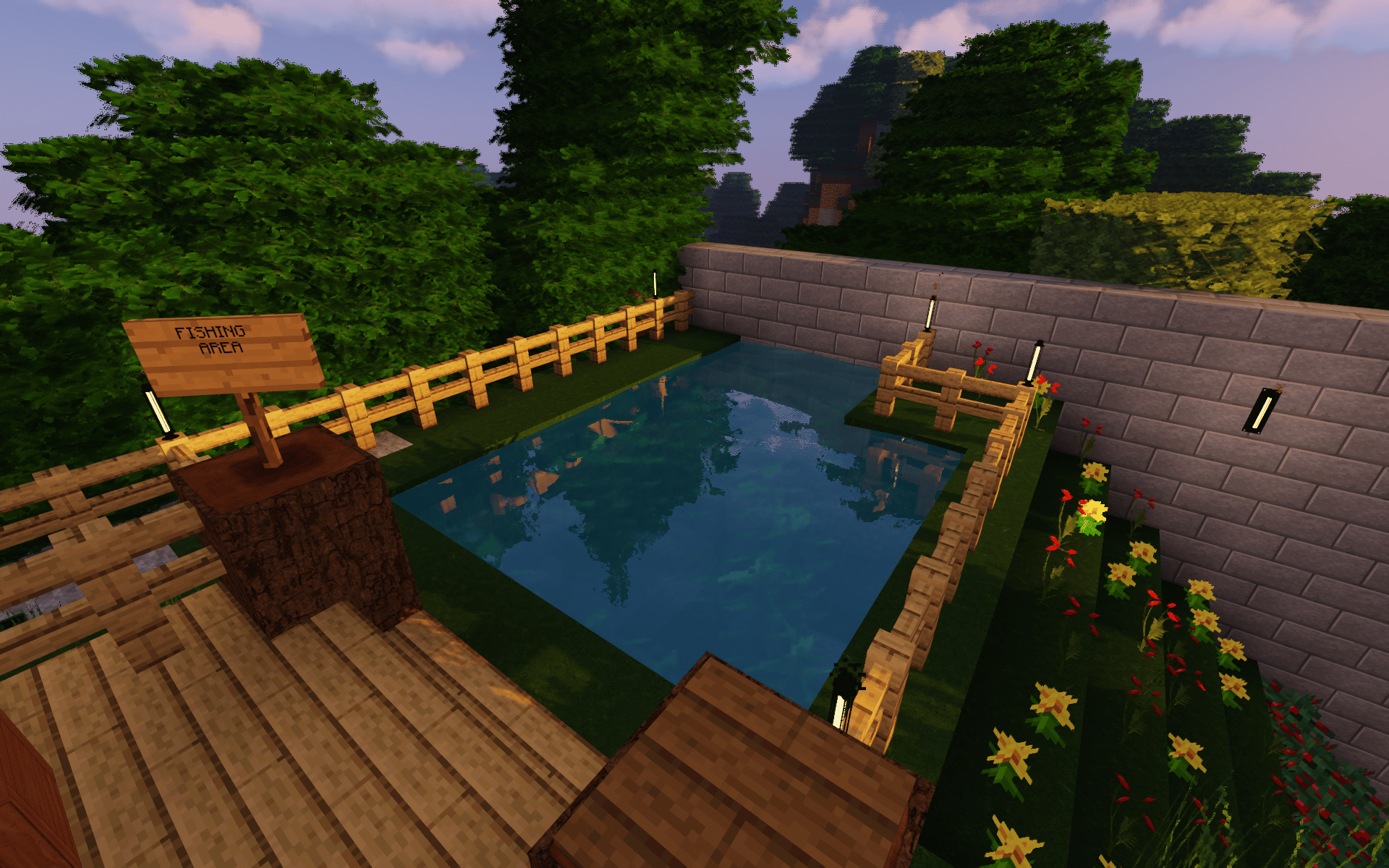 Quite a few buildings around to explore.  Almost hard to decide where to begin.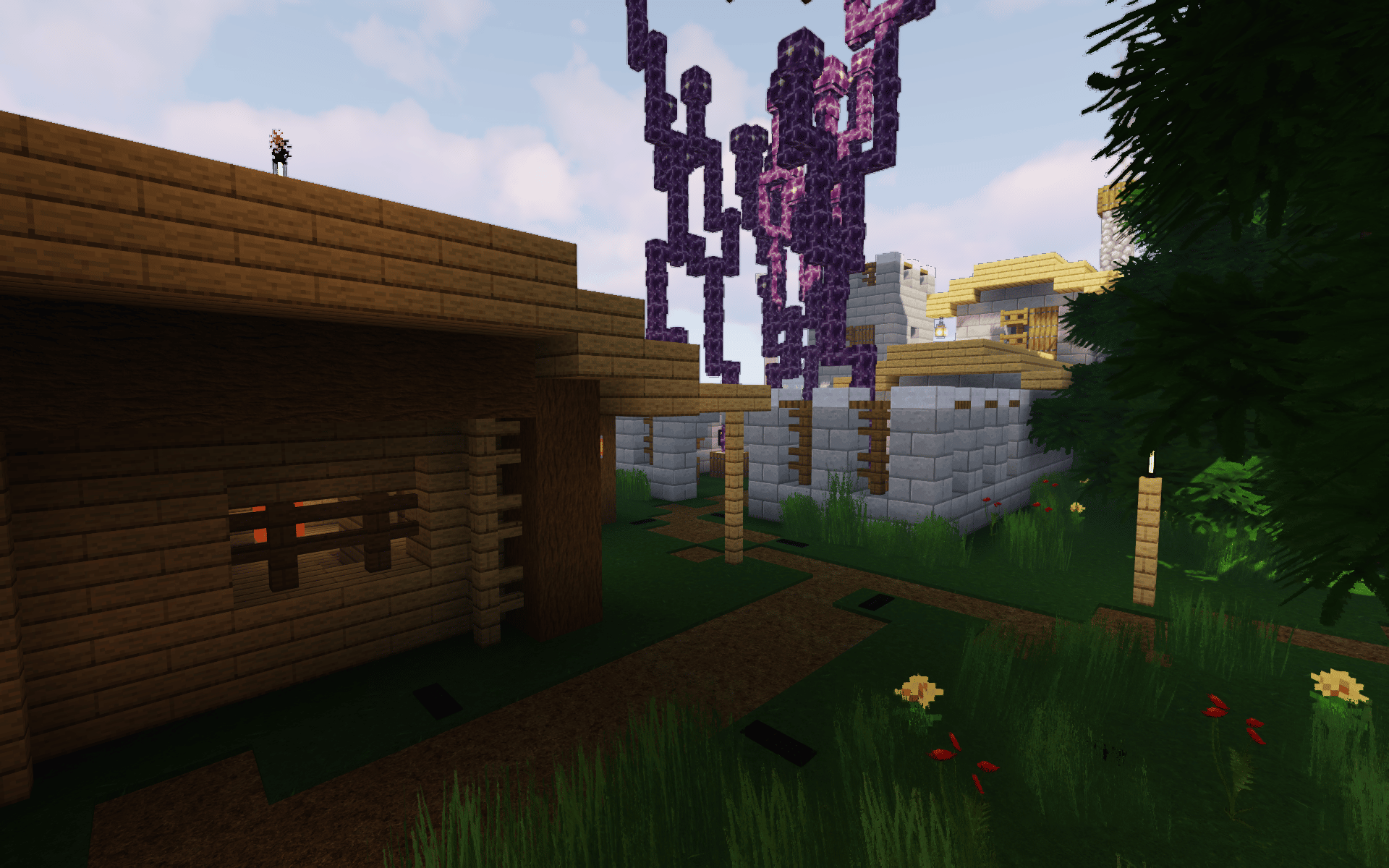 But definitely worth it with views these as the daylight begins to fade.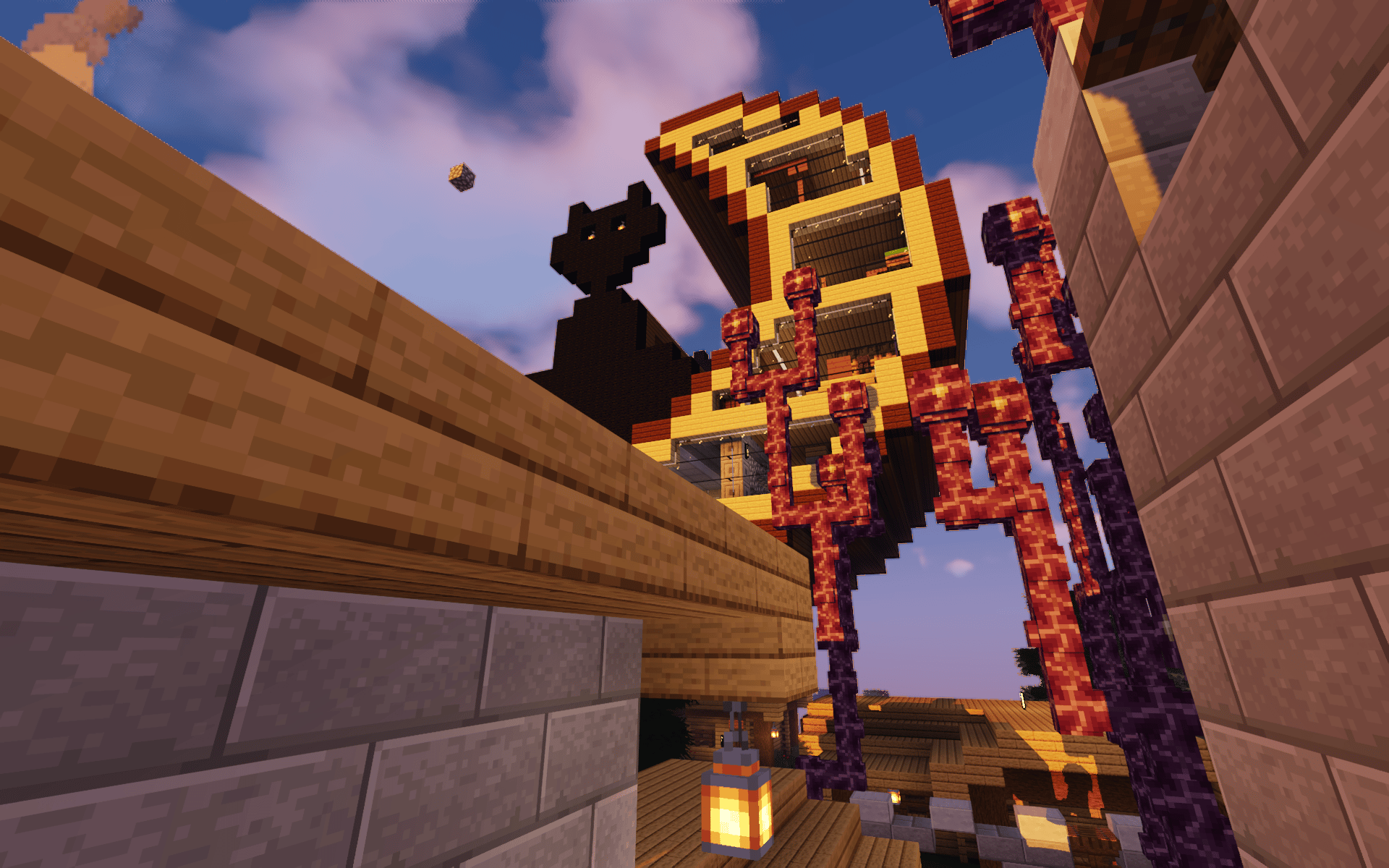 Stars revealed way up high as the sun falls away from being seen in the sky.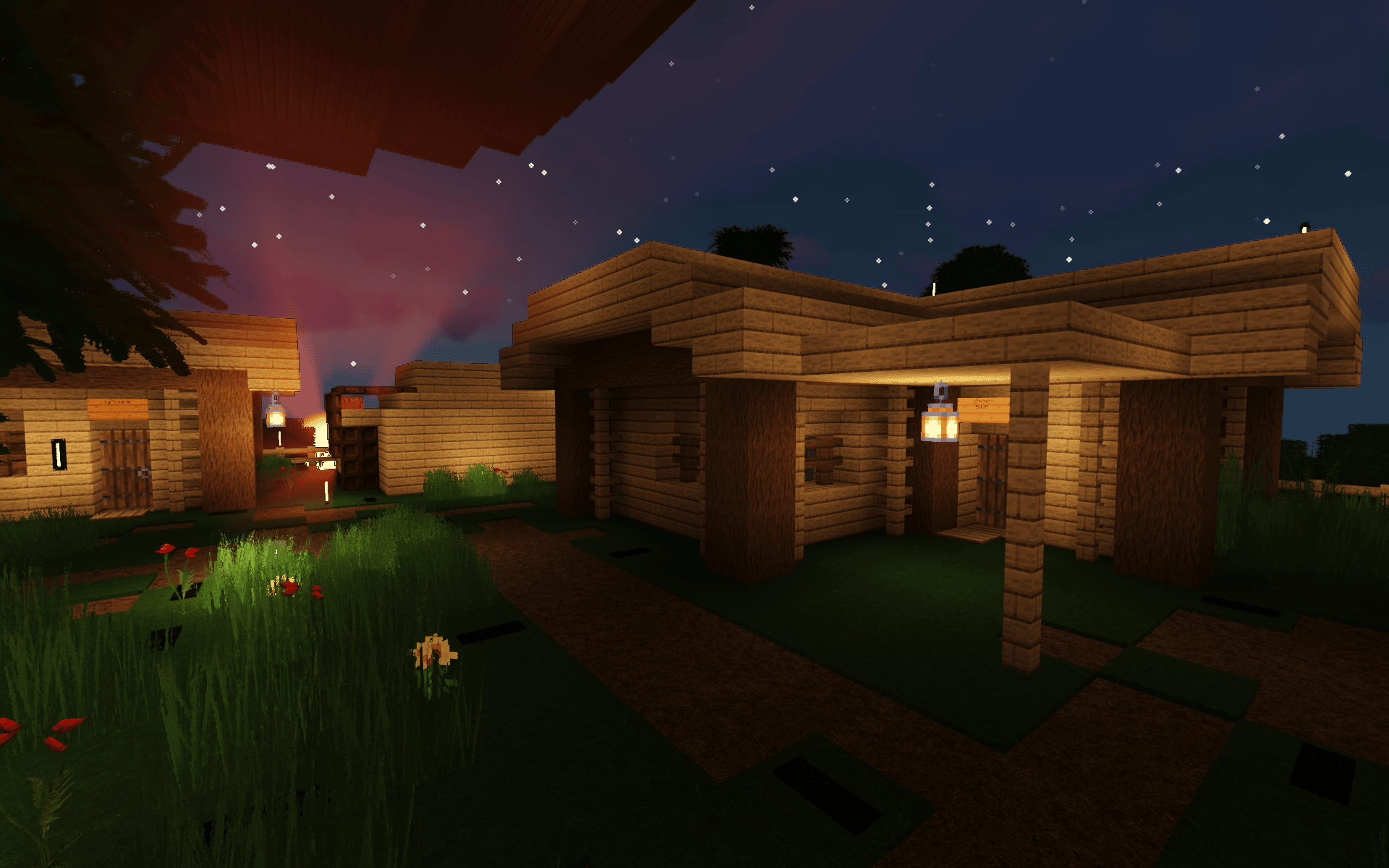 No less phenomenal, these night time views…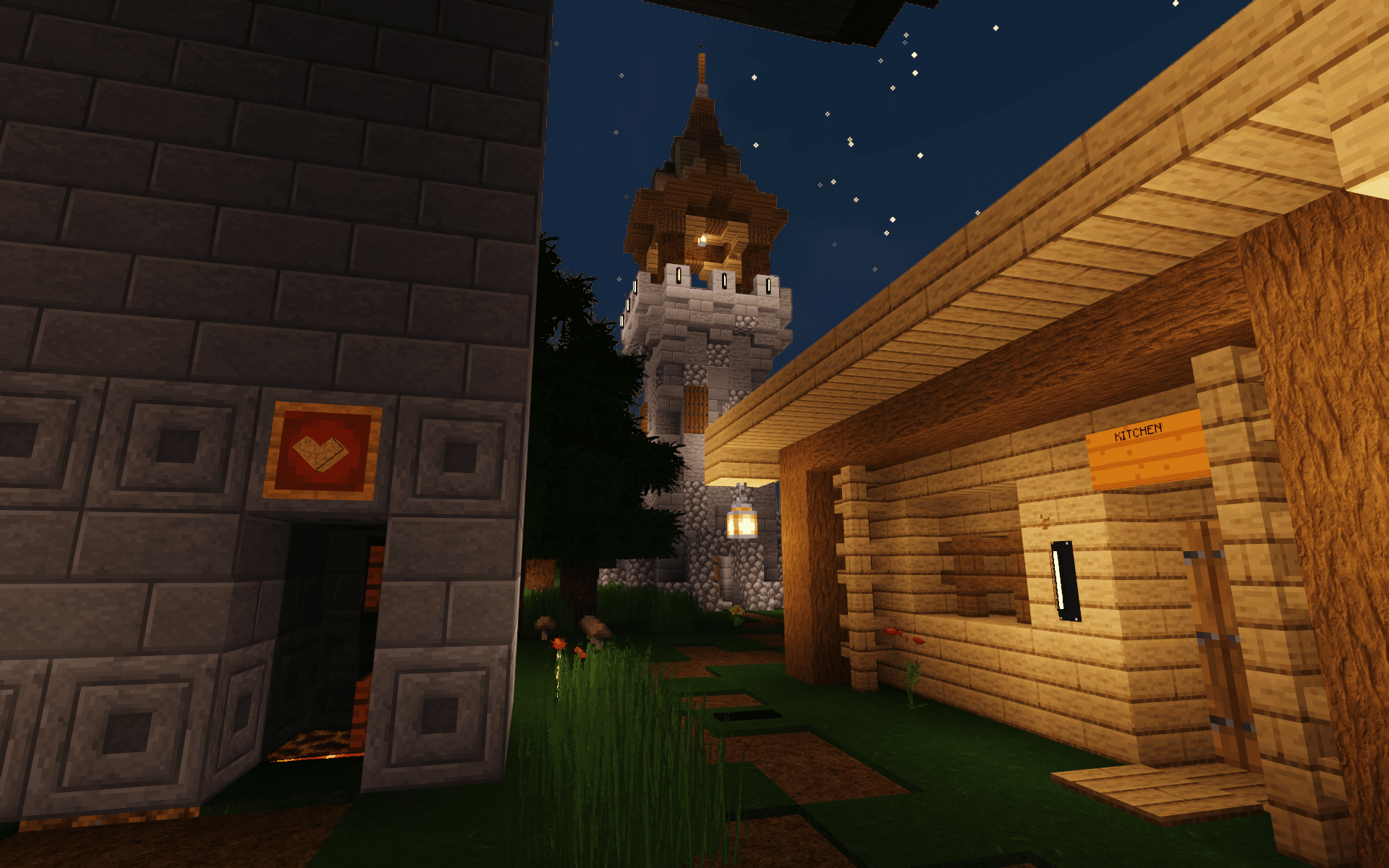 Time to head on up and see what delight higher vantage points can bring.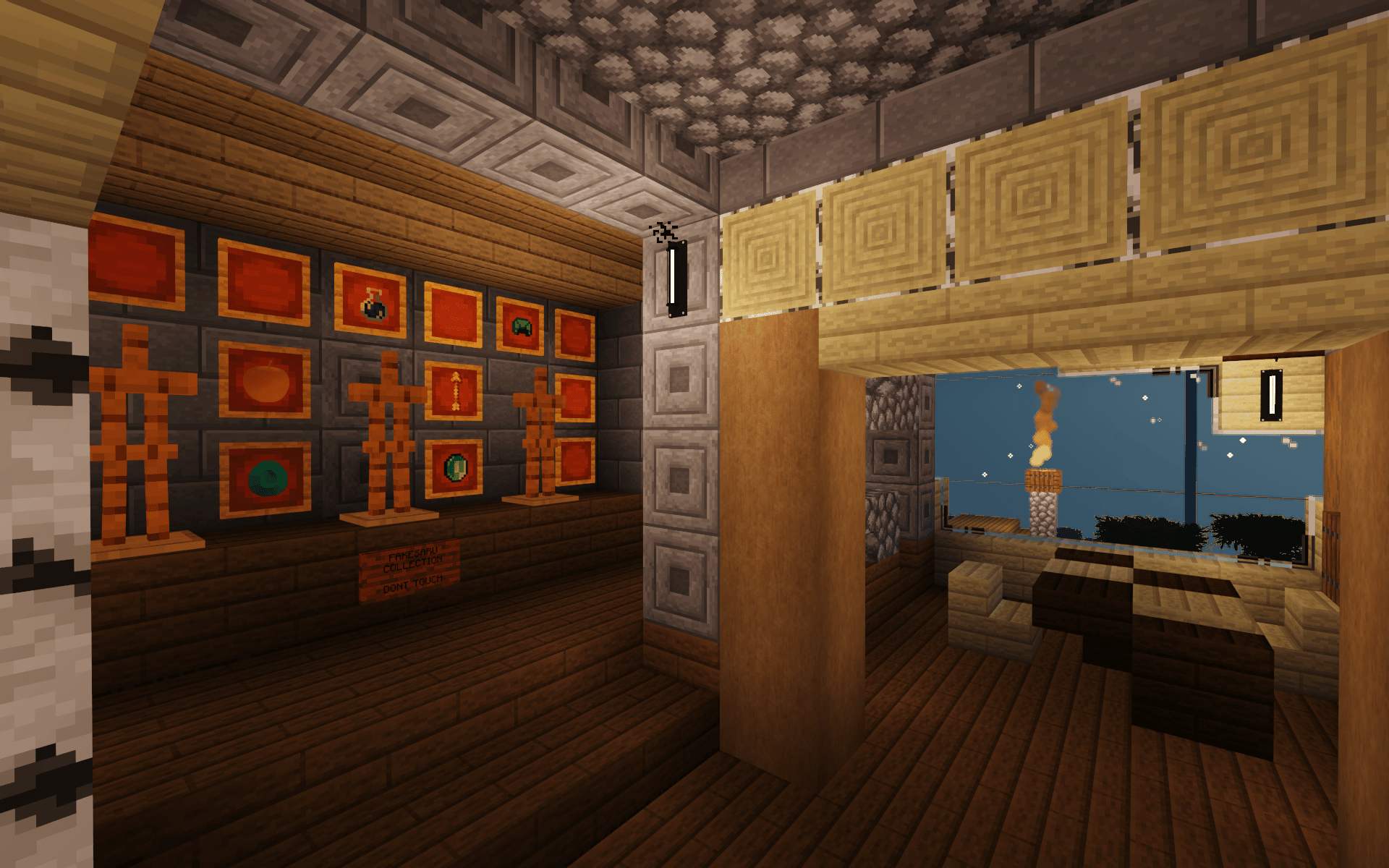 A welcoming first glance in the base of the moon…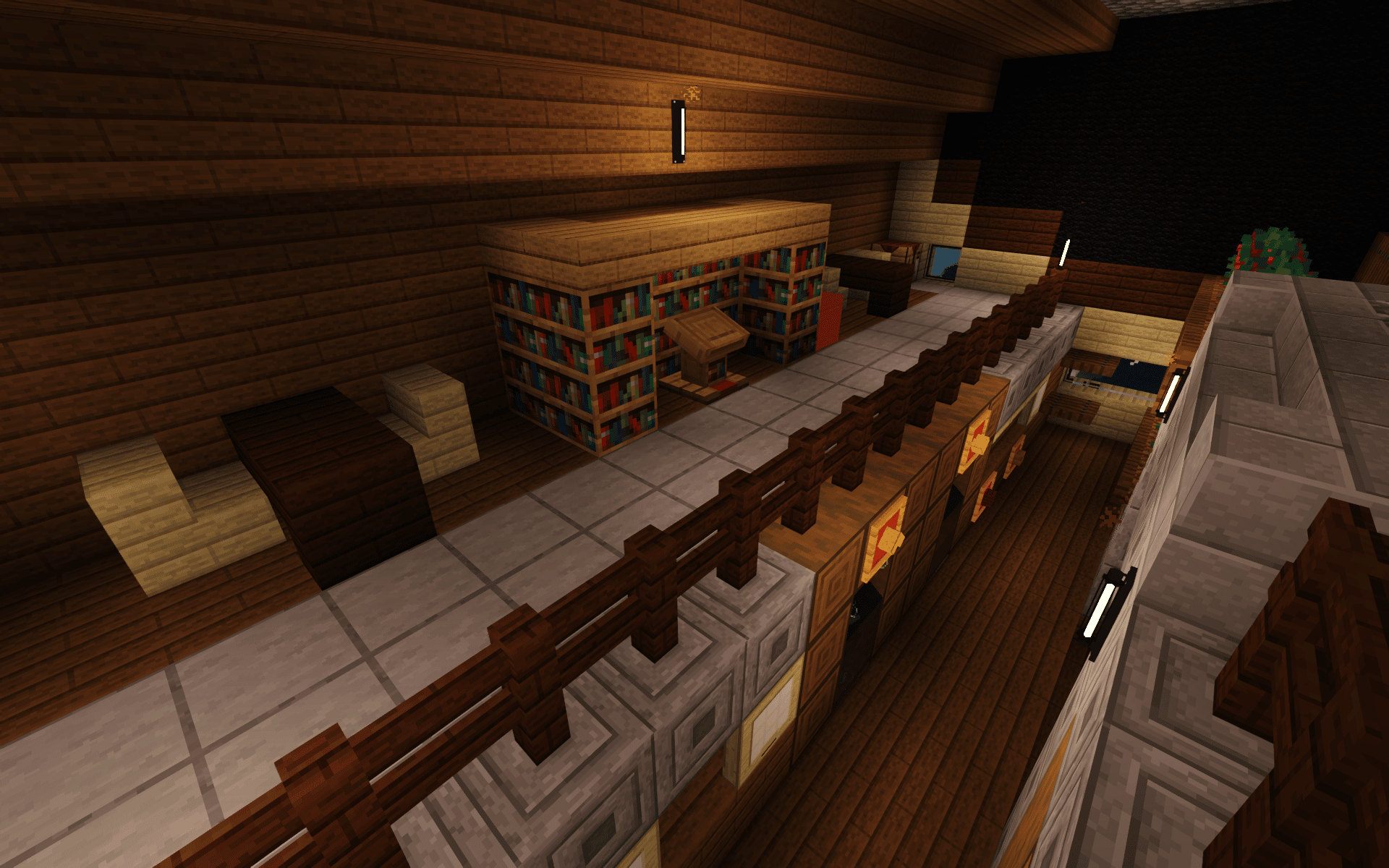 A quaint loft library for those with curious minds to unwind.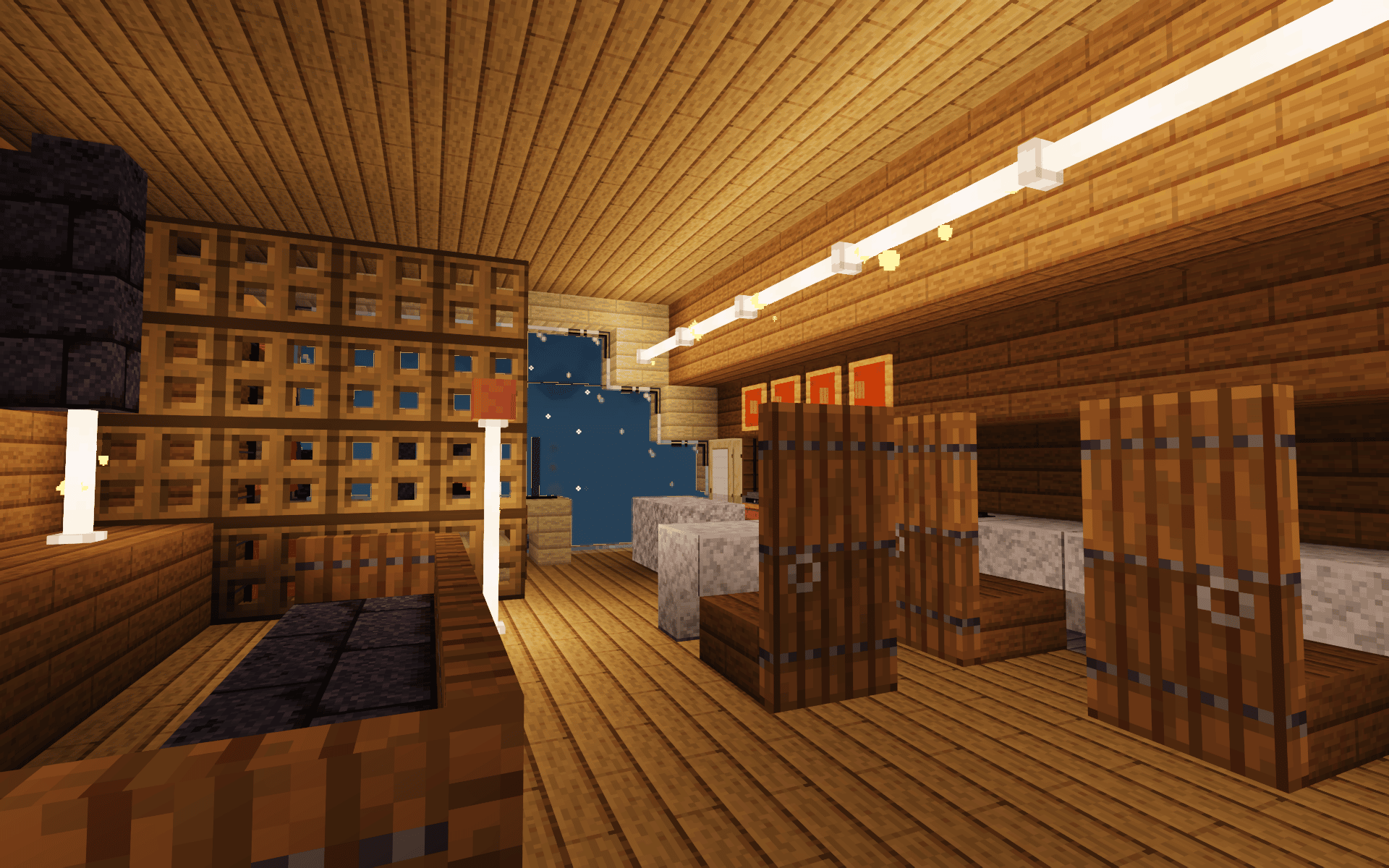 A games room with plenty of places to play and take a seat.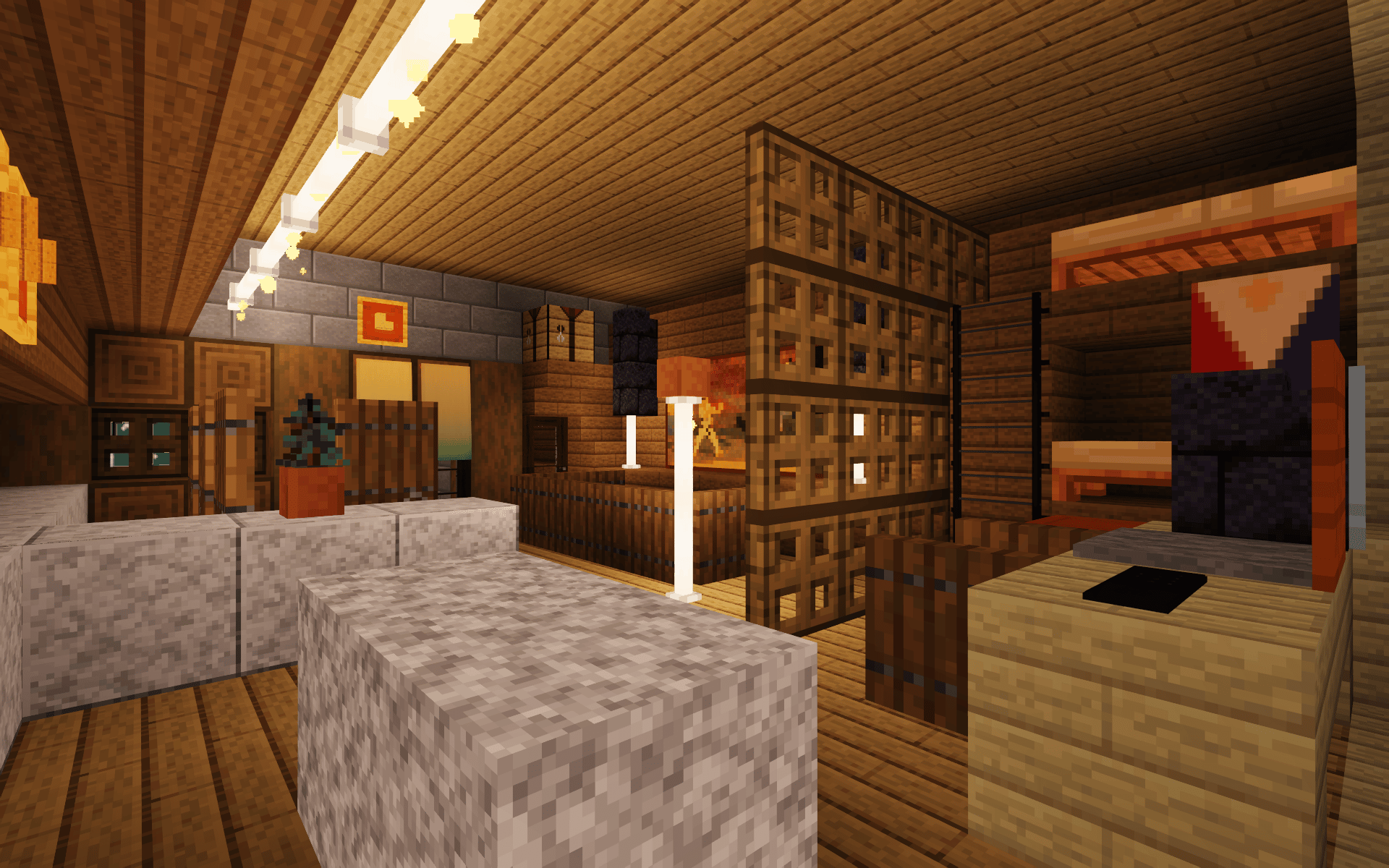 Video arcade, large screen tv, and lounge spaces for single or communal retreats.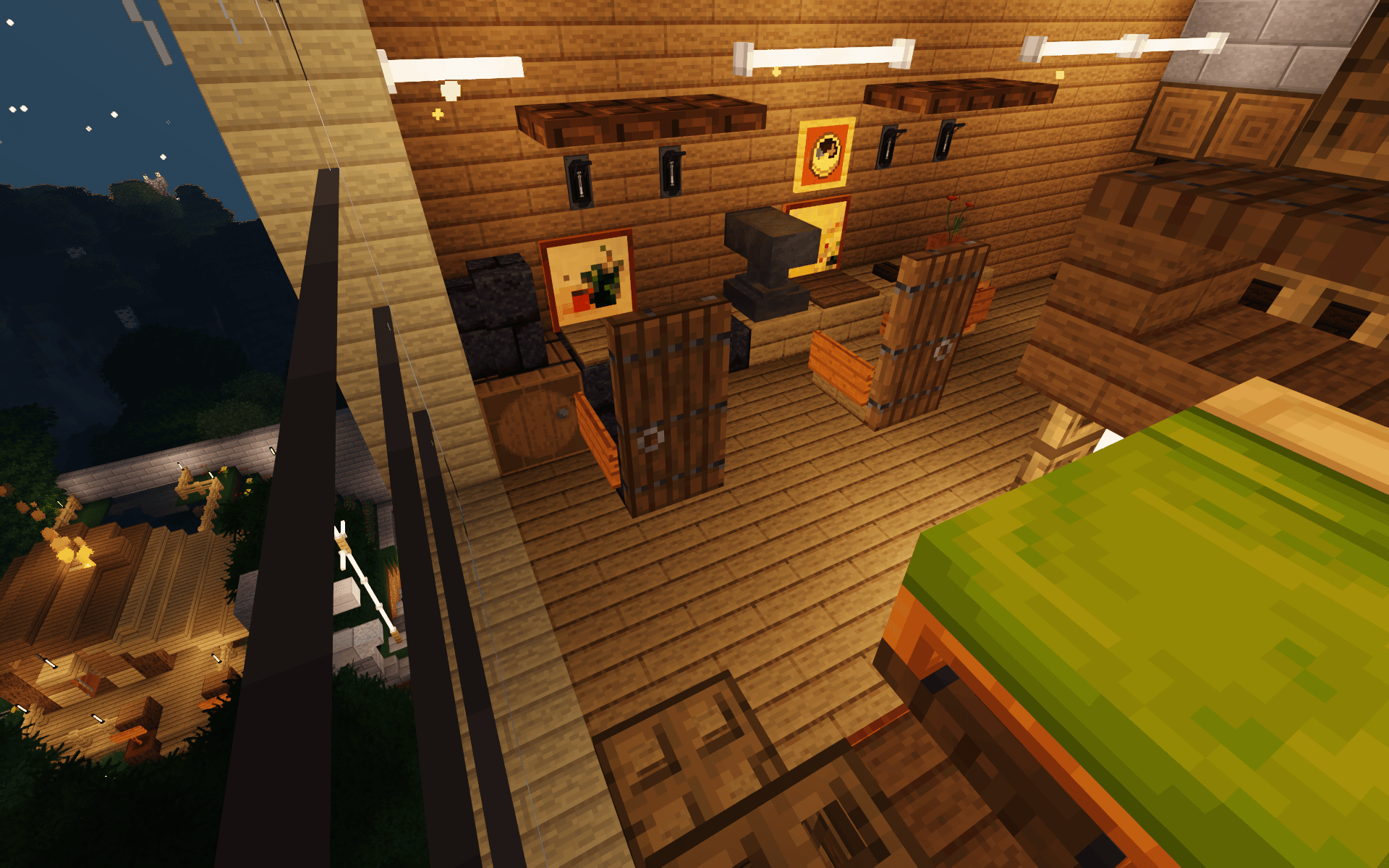 And some upper floor bedrooms with window views to rival the best any time of day.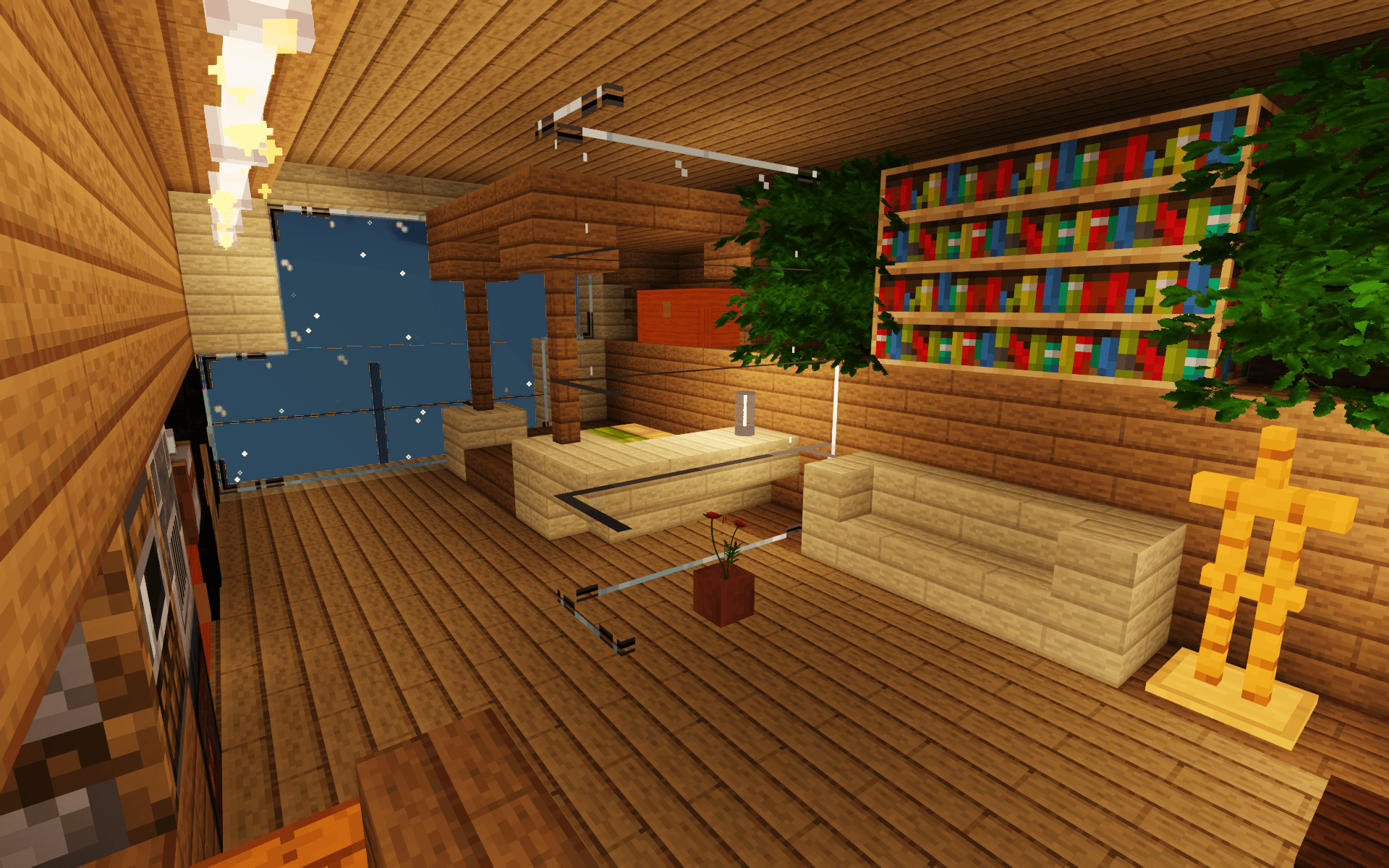 Finally out onto the roof for a sweet little view, of the watchtower and a silhouetted cat, under the ever so enticing dim light of the moon.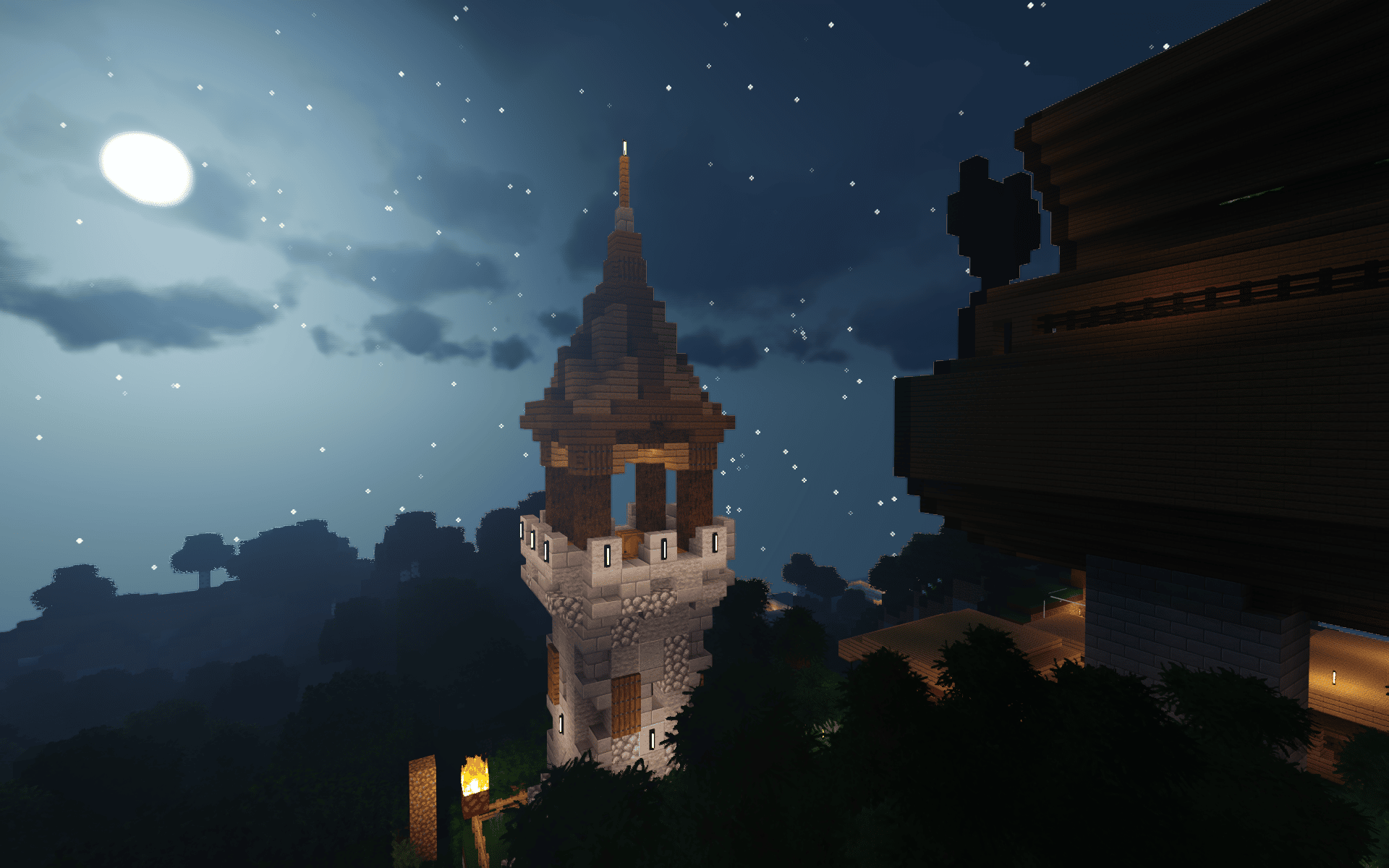 And let it be known although we may have came for the cat, the amazing trip that awaited us entailed far more than that.  For the cat perched high above this unique castle retreat was a rare find indeed, what lies beneath is truly worth taking the time to wander about at take a look see.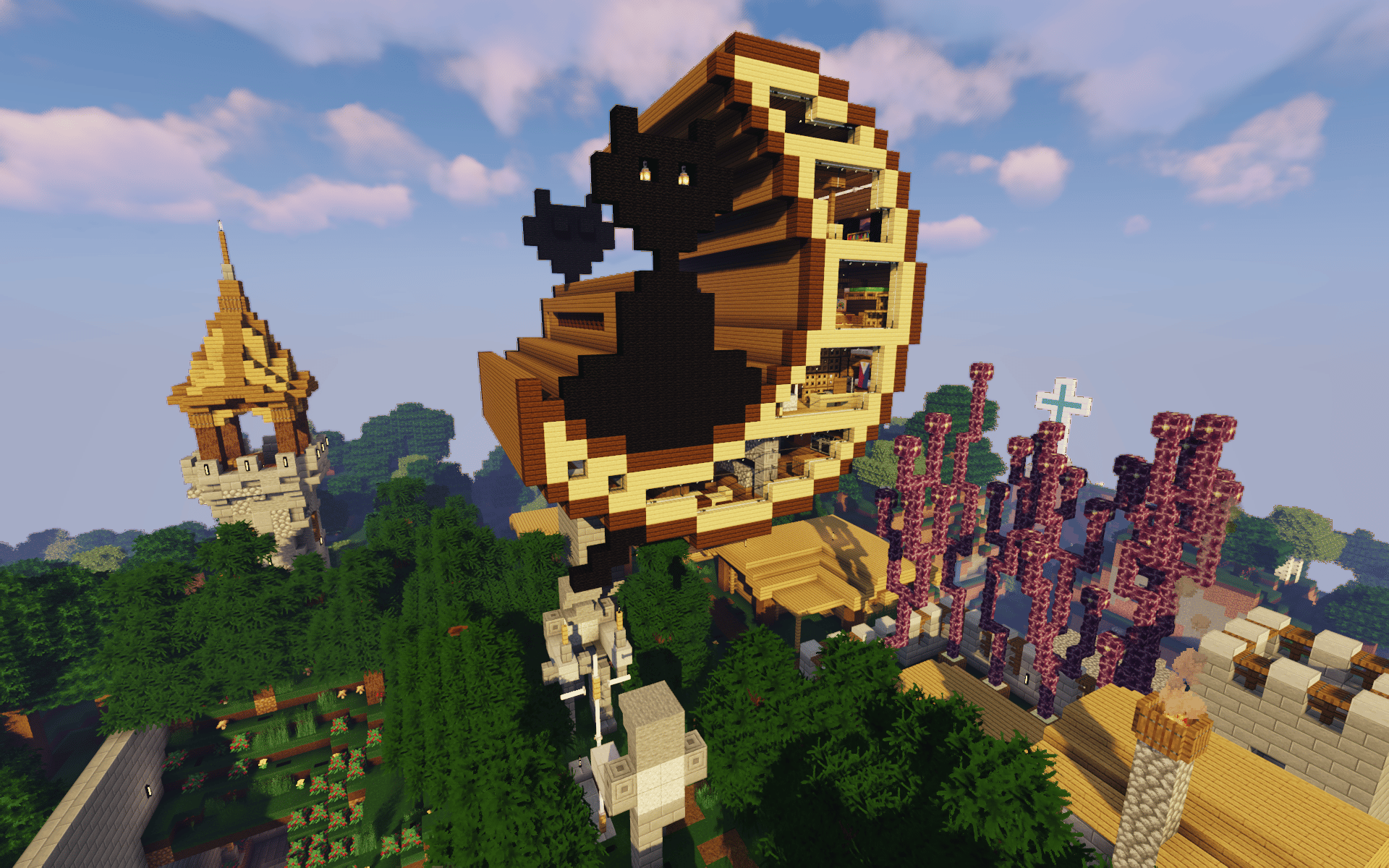 So the next time you find yourself with some minutes on your hands, hop on over to Upluft 2350, 2750 to experience Castle Mania as it stands.

The Uplift World
The Uplift World is multiplayer metaverse built on Minecraft powered by blockchain.  Through the interactions of NFT's, community members have the ability to explore, build, and shape various creative and survival sectors and be rewarded through the process.  At present, this metaverse world consists of 9 sectors on which a variety of amazing builds have taken place of almost unimaginable scopes and varieties.  In addition, our metaverese has become home to many events such as PVP E-sports or open gallery showings designed to entice the living community that is our foundation for positive growth and change.  For more information on the project itself and the amazing builds and community events that alonside our focus on gratitude that have become part of the very fabric of our existence, be sure to check out a whole plethora of featured articles over on WhereWeHideAllTheAlpha.com.

The Uplift World Official Links
*Article and images by Jimmy D