In our recent Alpha Articles Featured Collaborated For All post we went through a number of article formats the community can engage in in order to draw attention to what they do within and beyond The Uplift World metaverse.  Although quite a number of feature post styles and their archives were included in the piece, they're actually a few more feature types released internally by the uplift world team.  Of course we encourage all builders, shakers, and movers within our metaverse to try their hand at some of these community post submissions, we wanted to release a follow up article with the other features you may come across right here on WhereWeHideAllTheAlpha.com.
Custom Alpha Features

The UpLifters Lenz is a series dedicated to showcasing some of the many amazing buildz caught on camera by our resident architects, interior decorators & designers, maintenance & clean up crews, and the whole host of others in our amazing family keeping The Uplift World in tip top shape by working so meticulously and tirelessly behind the scenes.

Building Blocks of Inspirational Value is a series dedicated to the most amazing things done by exceptional members of our community.  More than just an amazing build or cool design, this feature series focuses on those and their perspectives that bring a higher order to both what we do here in the metaverse and the brother space to which we are enveloped in.  With a focus on value for the community at large, this series features those that through their efforts help to uplift us all.

Many kinds of builds exist in The Uplift World showcasing differing levels of creativity, passion, and personal bias towards what I can only assume fascinates people the most beyond the metaverse.  Whether these be entire cities based around historical, modern, or futuristic architectural concepts, galleries showcasing real world and digital photography and art, iconic temples, castles, and event spaces throughout history, colossal statues and monuments highlighting culturally significant mass appeal, or simple randomized collections of creative inspiration to mold the fabric of something incredible and new, the sheer effort and determination of a variety of individual plots across the metaverse has a story yearning to be told.  And that dear friends of the Uplift is exactly what this custom tailored Roundabout Impressions of The Uplift World series by Jimmy D intends to do!!

Communal Wordz of Wizdom takes a more analytical approach to breaking down various aspects of things happening within The Uplift World metaverse.  Whether it be community conversations, perceptions and perspectives on various topics, or a review to be understood and improved upon, this series aims at keeping the community informed of all that is happening beyond simple gameplay.

As we expand our meta-verse throughout the wide ranging blockchain and crypto space we hope that The UpLift Degen Guide features will help keep the community informed on all that matters to those engaged with the uplift world.  This series will focus on a number of practicalities revolving around useful crypto wallets, NFTs, things to beware of, and general concepts and set up making your Uplift World travels across many blockchains as palatable and easy as could possibly be.  Of course, as is the standard within the space, please DYOR before taking everything in the series is gospel. Although we will always try to do our best to keep you updated and informed, in the end these are but suggestions to guide the community and give options for multiple routes of engagement with an armor versus at-large.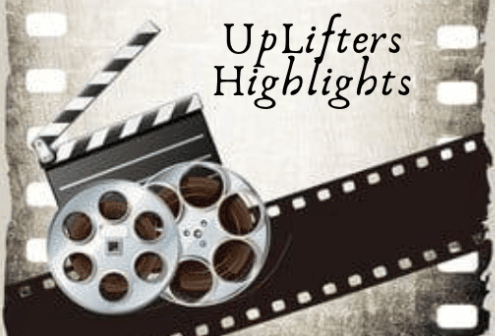 UpLifters Highlights is special in that it is intended to recap through custom edited video previous uplift world events. Only the best for videographers and final cuts are included in this highlight reel. Should you thank you have what it takes to become a contributor to this very special elite series, please do reach out to Jimmy D so we can showcase the final cut of your amazing recap video creation to the broader metaversal world.
Alpha Evolution
Of course just because you don't see other series ideas represented at present, there is absolutely no need to think things will always remain so.  In fact, there's so many incredible diversified things happening within our metaverse that it's hard not to think of a multitude of other means of presentation and showcasing to the world what greatness a creative community like ours continually achieves almost every single day.
There is already quite an established Updates series which beyond coverage of the uplift world updates also includes major milestones by partner and affiliate projects keeping us up-to-date within the metaverse and the broader crypto space.
Just off the top of our head we already have a few new featured series planned and in the works. For example, we would absolutely love to spin up a series which hones into tutorial form in on the basic to advanced Minecraft BLDRZ Skillz.  Considering all the activity happening around the metaverse, another great featured series might highlighting and diving into various ongoing Metaversal Quests.  And so overtime, the list will surely continue to grow as more and more of our brilliant community members impart their specialties and wisdom upon us. So don't be shy should you happen to have an idea for a series that with you together we could explore.  Simply reach out to Jimmy D and throw those ideas out there, and we will be sure to see just what magic we can do to keep WhereWeHideAllTheAlpha.com relevant, fresh, and new for each and every single one of you.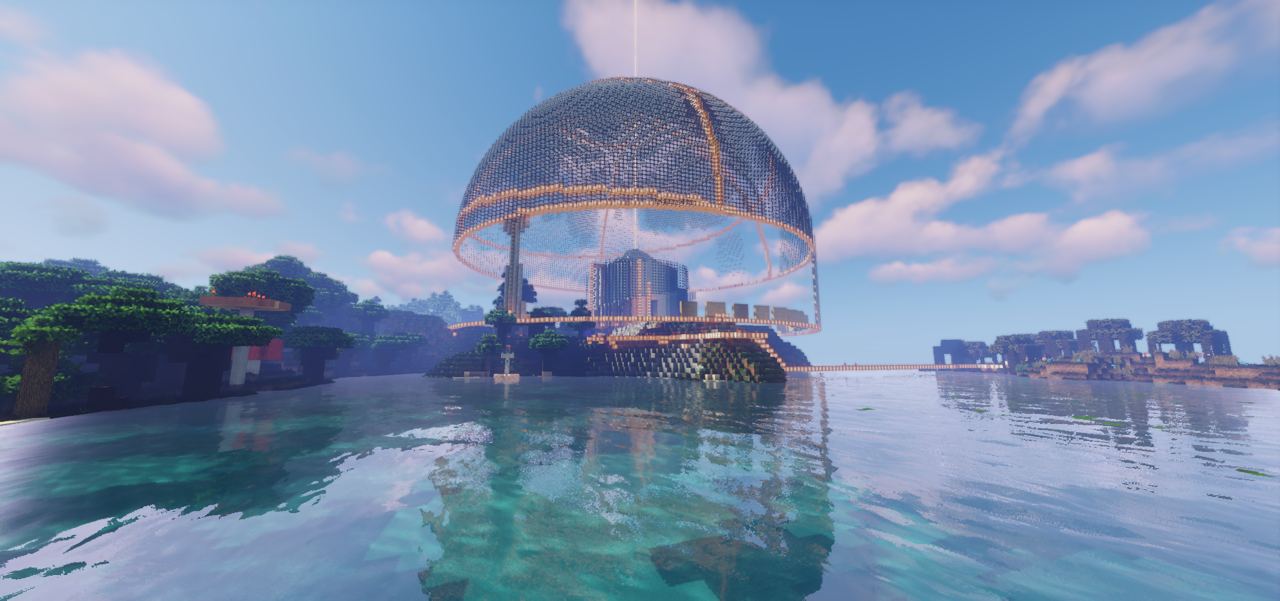 The Uplift World is multiplayer metaverse built on Minecraft powered by blockchain.  Through the interactions of NFT's, community members have the ability to explore, build, and shape various creative and survival sectors and be rewarded through the process.  At present, this metaverse world consists of 9 sectors on which a variety of amazing builds have taken place of almost unimaginable scopes and varieties.  In addition, our metaverese has become home to many events such as PVP E-sports or open gallery showings designed to entice the living community that is our foundation for positive growth and change.  For more information on the project itself and the amazing builds and community events that alonside our focus on gratitude that have become part of the very fabric of our existence, be sure to check out a whole plethora of featured articles over on WhereWeHideAllTheAlpha.com.
The Uplift World Official Links
*Article written by Jimmy D. Cover image taken by Gary the Architect of Jen's Asteria mural (right) and its surroundings on the Boid community plot in Genesis.