For those unfamiliar with Londom, it is named after perhaps one of the most OG memes coming out of our initial Genesis land sale.  Once a typo now turned crowd favorite, people couldn't help but love the fact that our website read "Londom" instead of "Random" when talking about the NFT plot assignments. With the Londom server in tact to this day as a series of 50×50 plots forming an entity unto itself it will go down in as being one of the most iconic of moments in Uplift World naming history.  Consisting of a majority of plots given away for free by the team, the Londom lands are a testament to The Uplift World giving back to the community that supported us through thick and thin in the early days.  This region also being the first survival region to be entirely developed with mobs and other more traditional aspects of Minecraft enabled from the get go, the Londomites that have been dedicated to expanding their builds and vision in this server have in a sense earned some rights to seeing themselves as most hardened builders of all the lands.
Strong hands and in the face of adversity, those that are survival battle tested in Londom have taken their time to create some amazing things which at times get lost in the shuffle in the madness that is happening all across the metaverse and definitely worth their weight in feature material.  In all honestly it is far too easy at times to get stuck in your own little world stacking resources and building away in the fight to stay competitive and alive in the survival worlds.  In fact, it has been quite some time since I personally have taken a tour in Londom, and I can tell you, what I found just near spawn has blown me away.  For any who have not been in Londom in a while, the progress is game changing in a multitude of ways.  With so much to see and so much to do, it would impossible to have any semblance of totality, so consider this the first of a few Londom journeys into the foray of what lies beyond a random rail, pathway, or portal taken.
Londom Spawn
True to its name, Londom spawn (2000, 2050) is an ad hoc plot a little off center that is bare bones as it gets. Once you get here however, you'll truly understand why as there really is so much going on around it there is little need for anything grand on the actual spawn premises.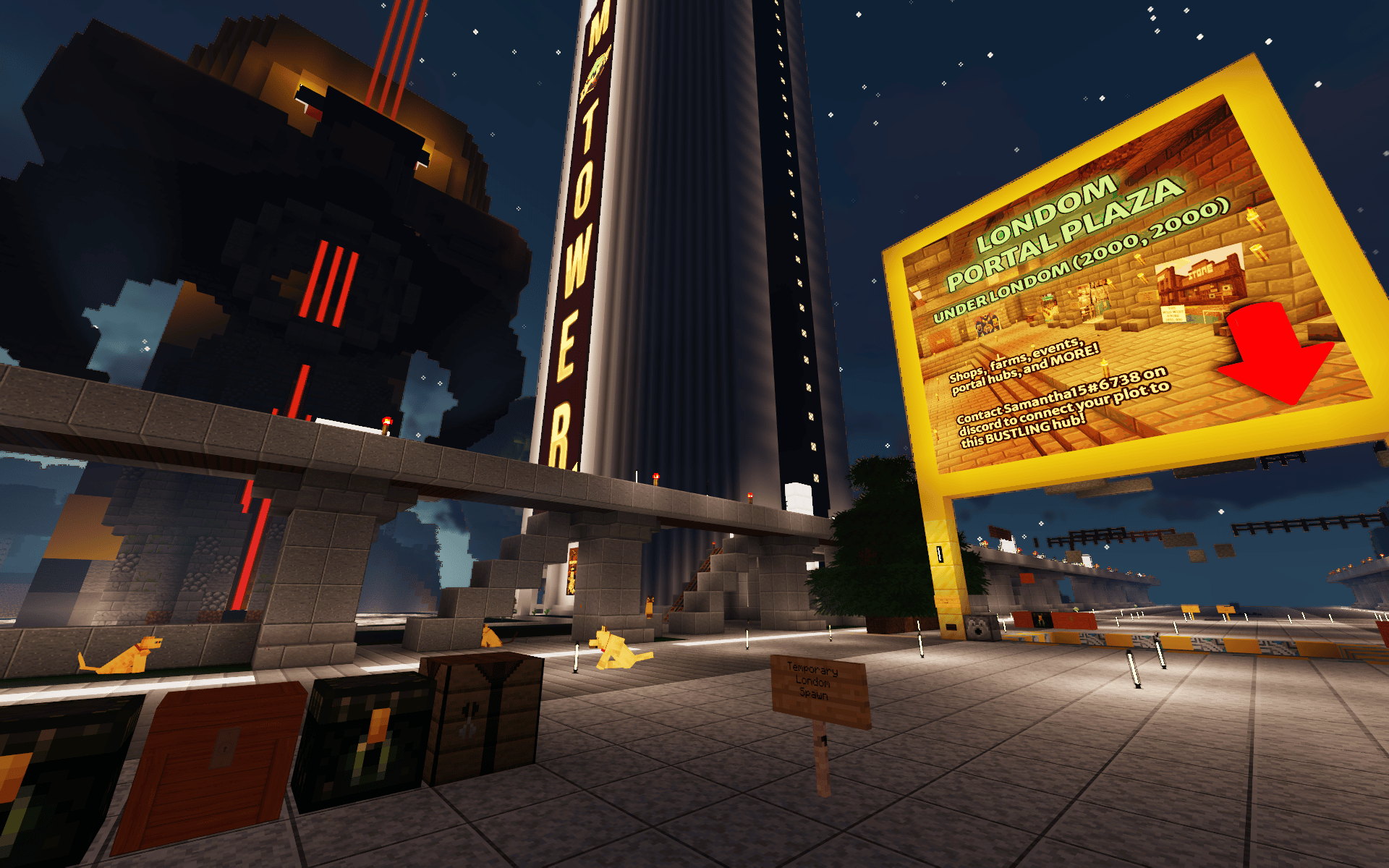 Londom's Excalibur
How fitting that the first thing one encounters when spawning into Londom is the iconic ode to Excalibur (1950, 2050), the legendary sword of King Arthur which by many is attributed with magical powers and associated in mythology to the right of sovereignty in the myths that surround it to the throne of England?!? For those missing the nuance here, taking a moment to head on down Uplift history lane into The Lost Pages of Londom and The Storytellers Dream.  In Londom, the powers of mythology truly do reign supreme.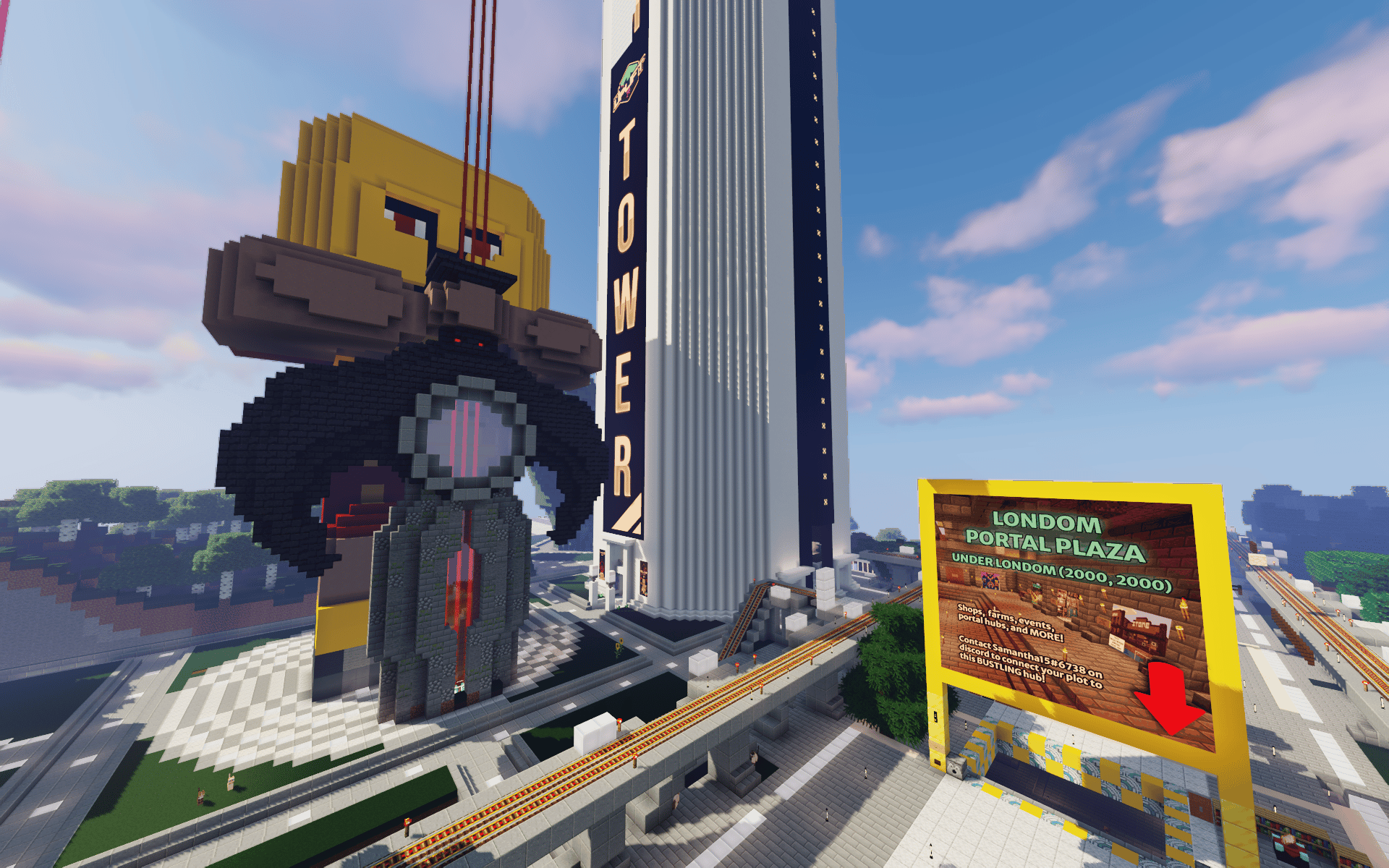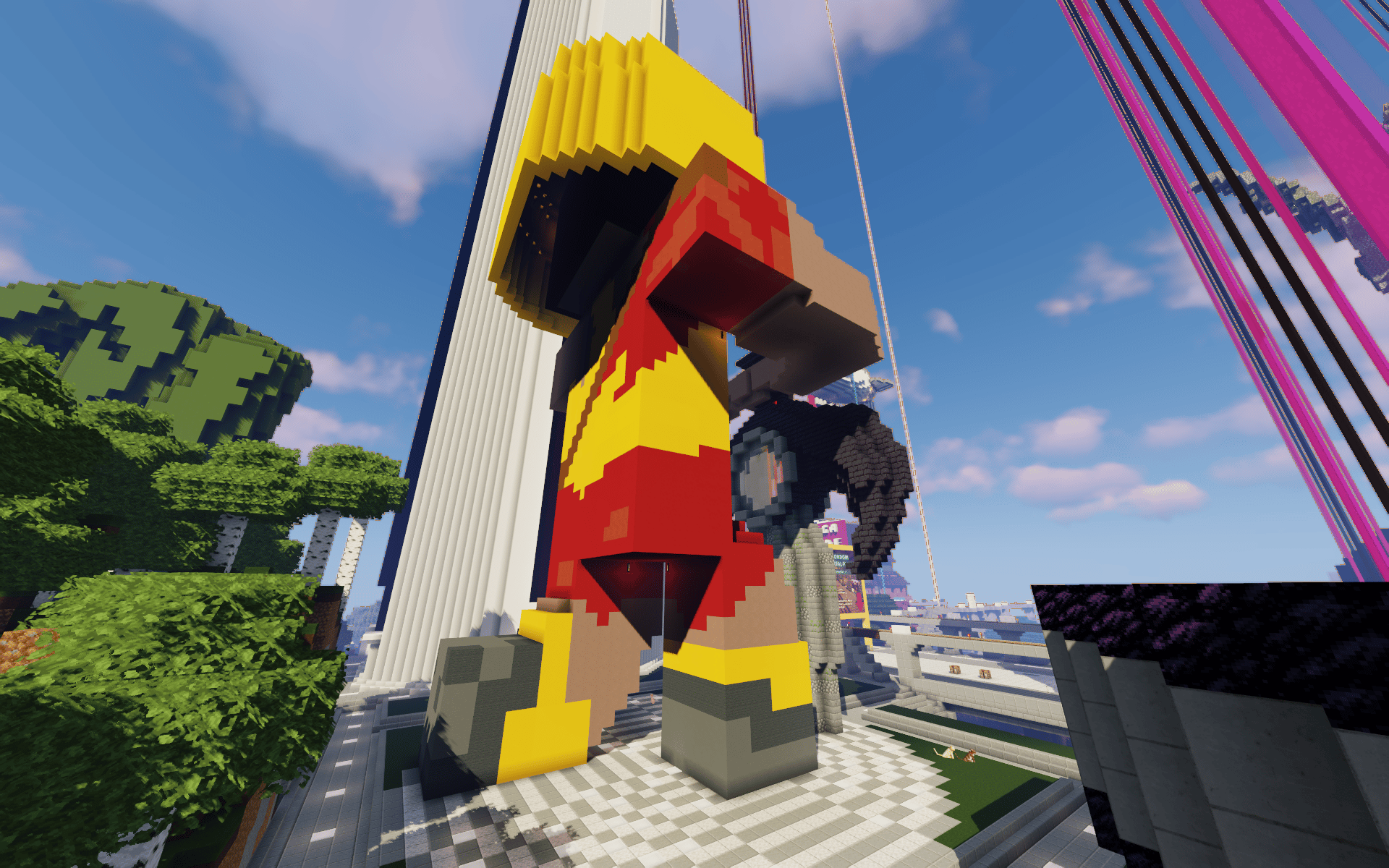 Guardian Dragons
The trend of Londom myths does not end there however, as looking up you'll be left speechless as to the presence of two massive dragons bordering the tracks and a floating jungle island (2050, 2150) in the sky.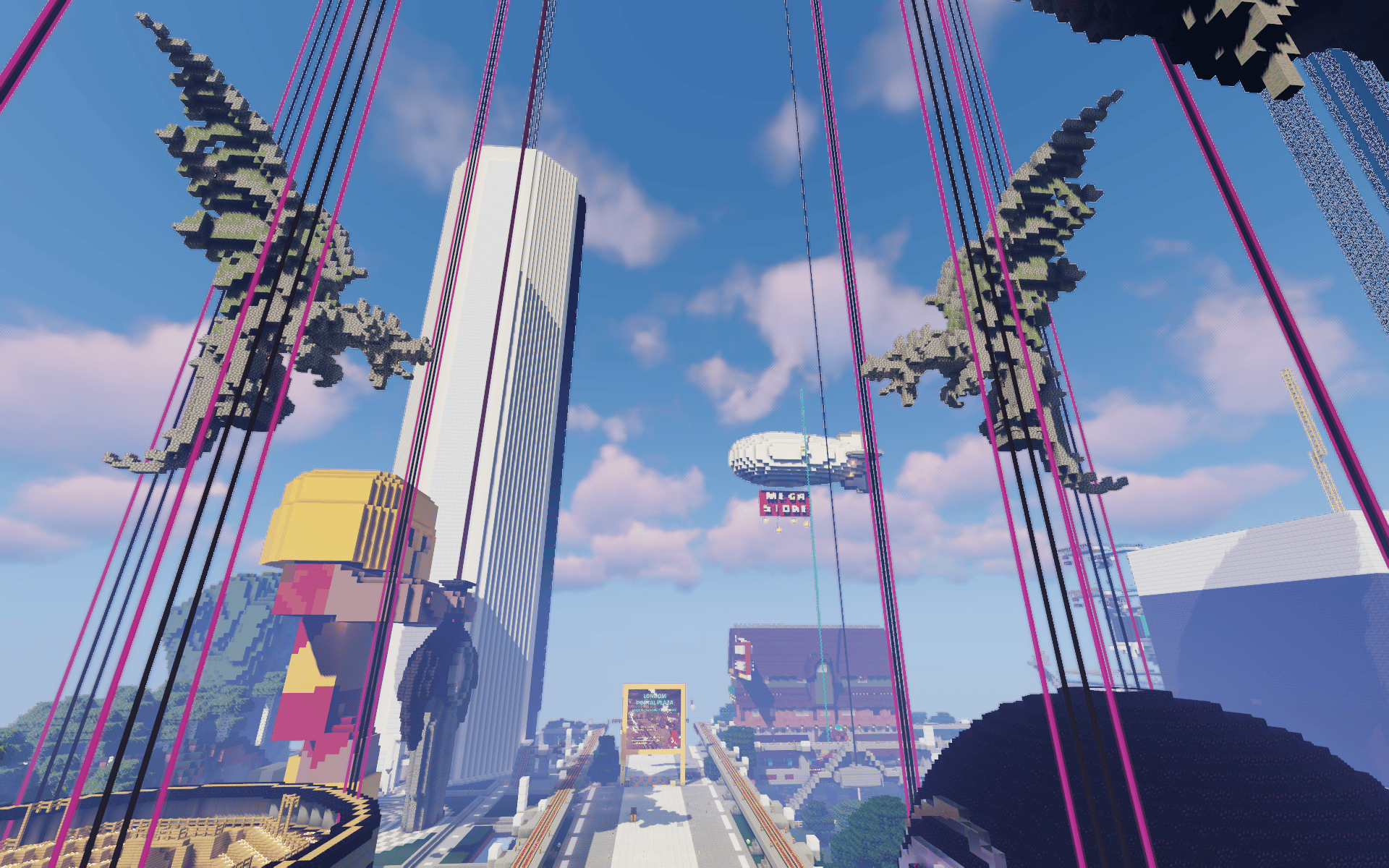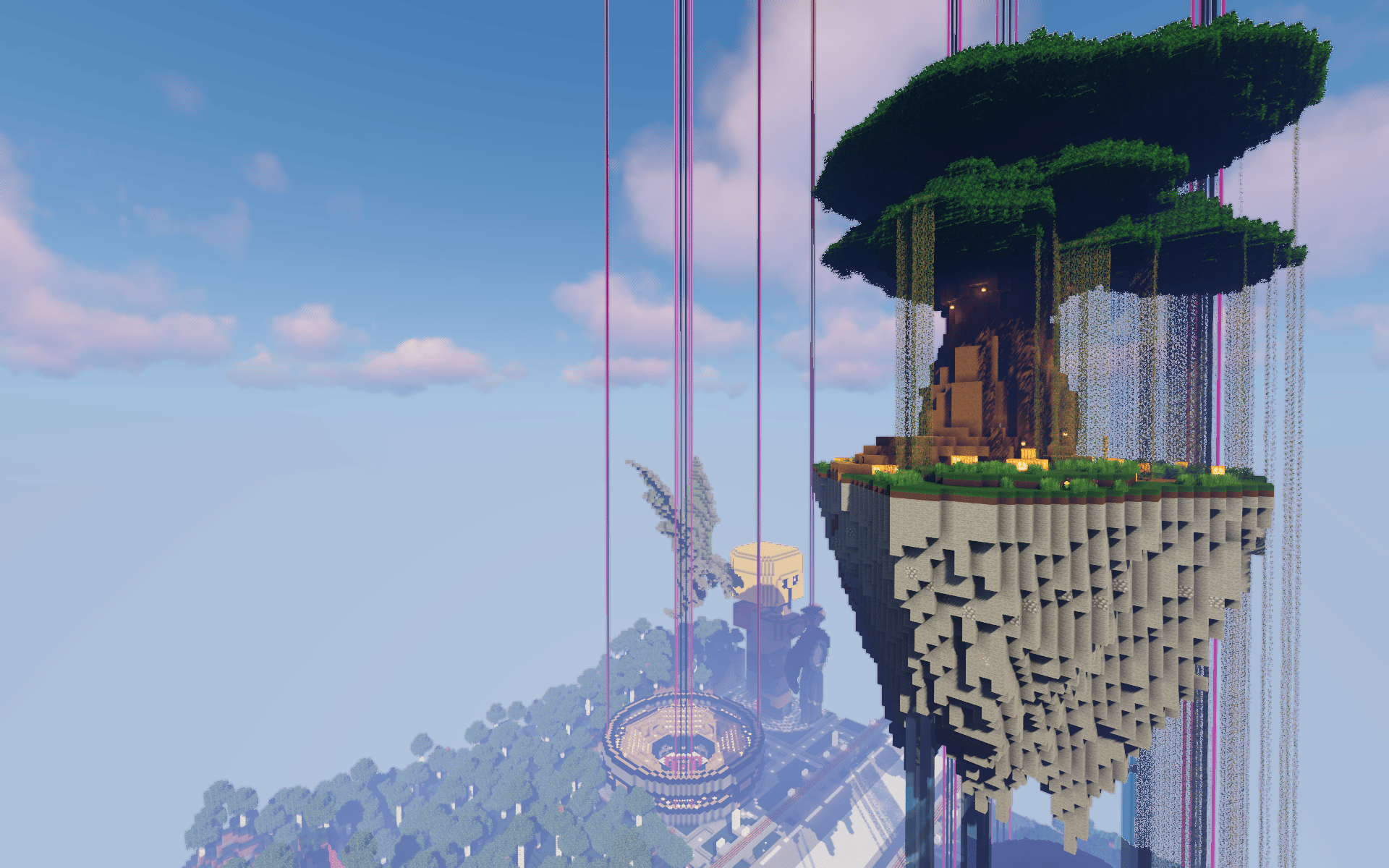 Take the time make the climb up the vines as the island itself has some caverns worth taking a walk a walk around and some great views.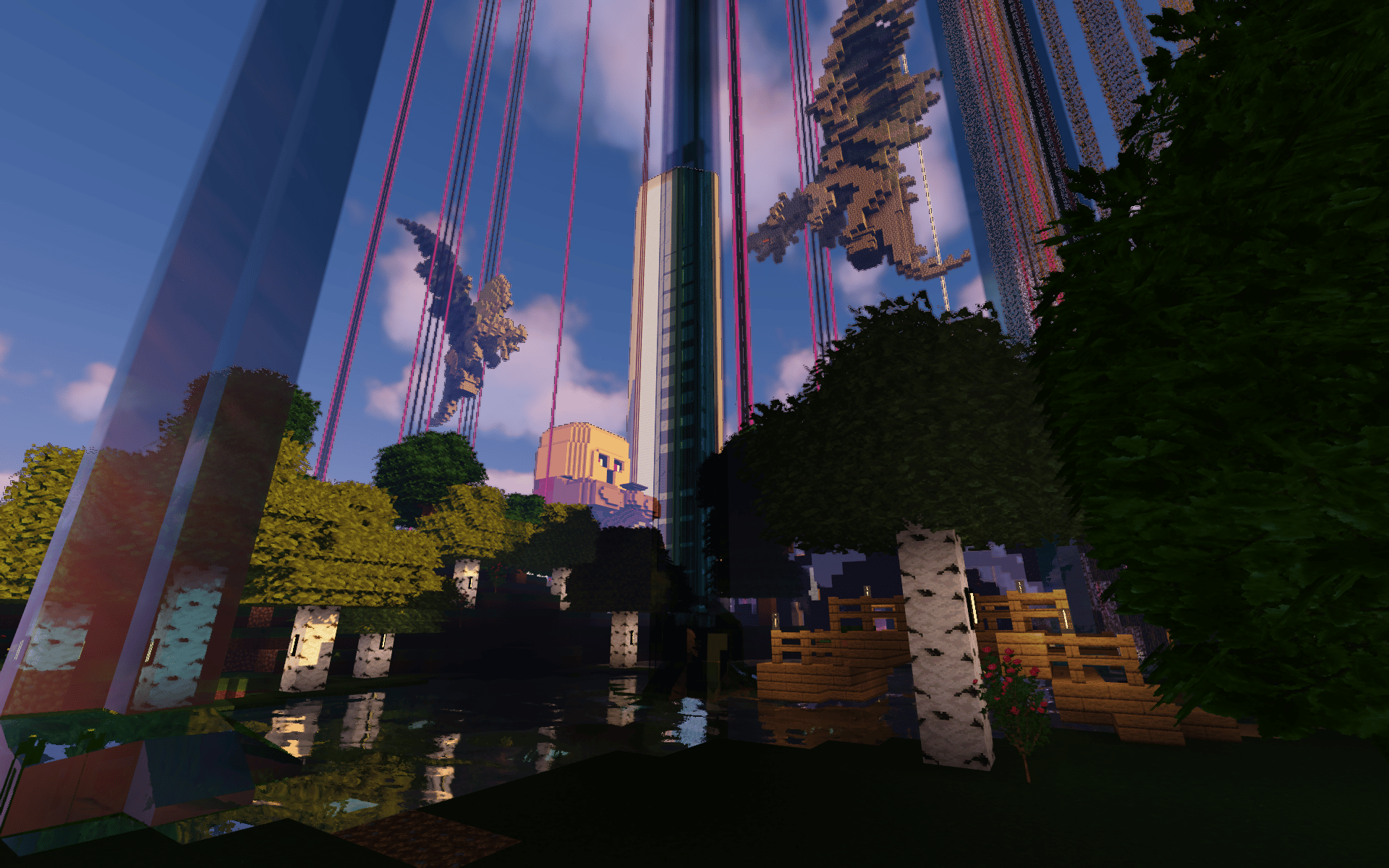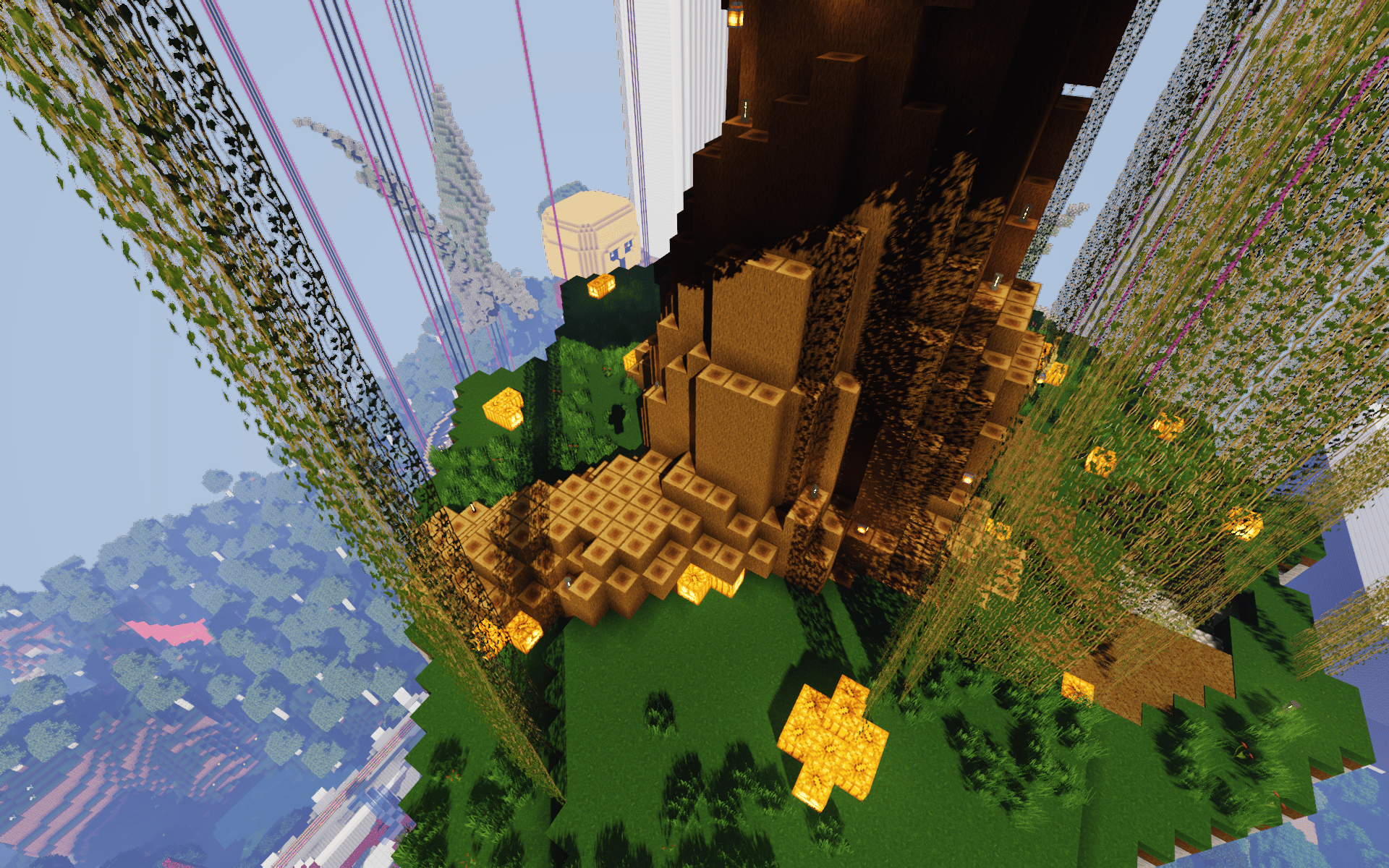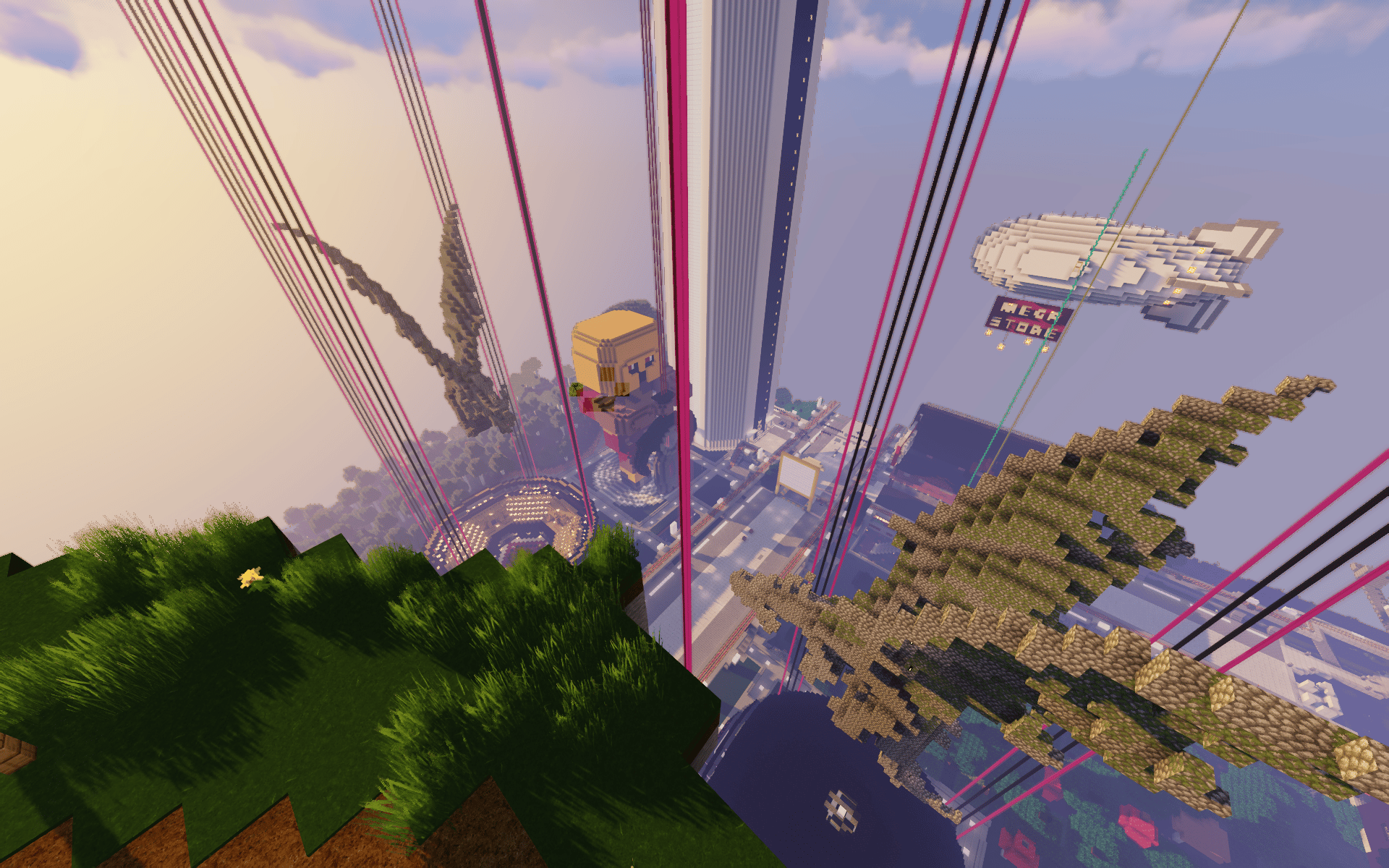 The Arena
Situated beneath one of the guardian dragons straddling the tracks, the Londom Arena (1950, 2100) is a rather modest but sheek AF hardcore survival colesium addition to the crew spanning multiple servers.  Walking around inside with a view of the towering monuments and dragons flying above in the sky truly is a sight to behold.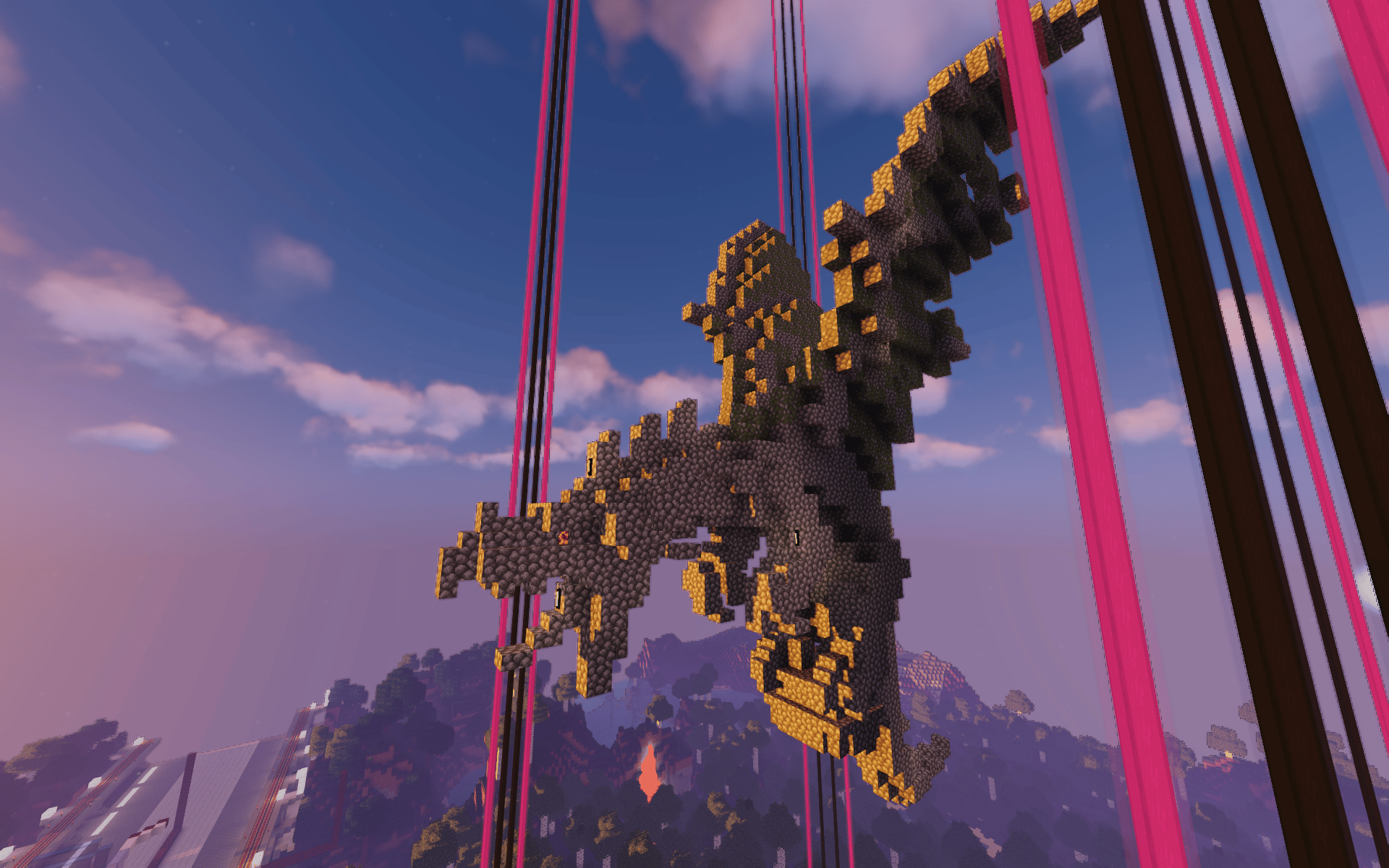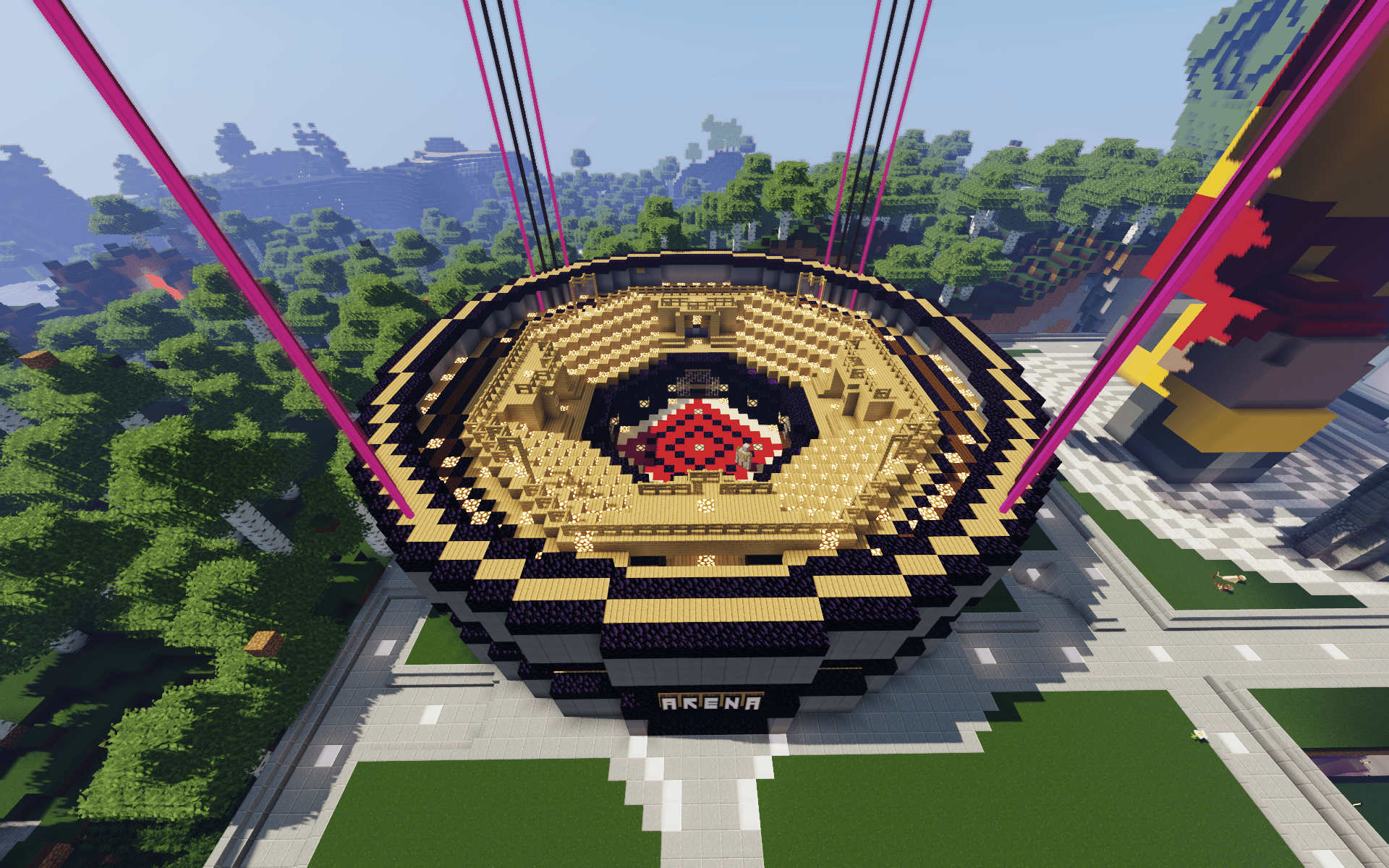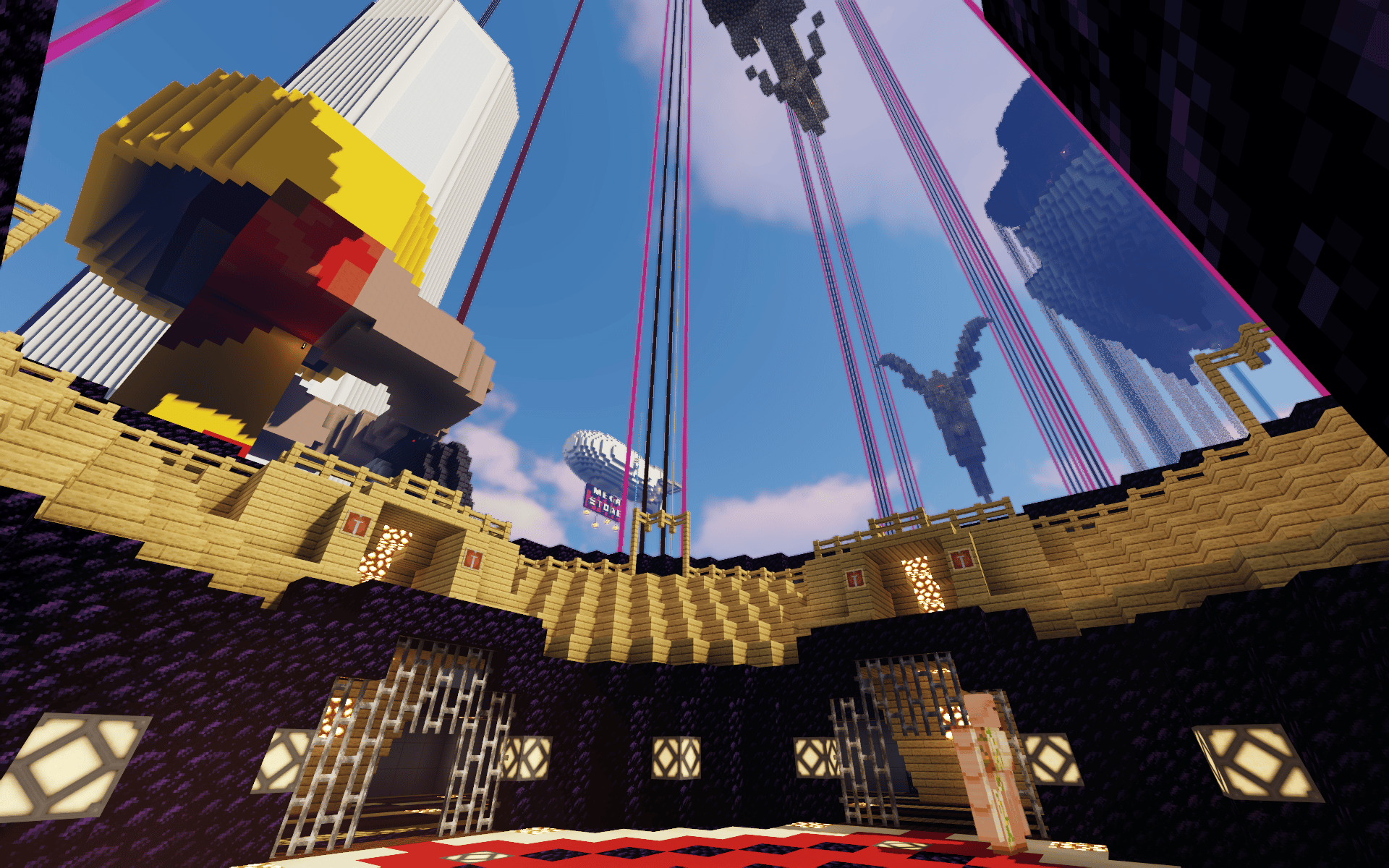 The Ender Museum
Interesting little pit stop beneath the second dragon, The Ender Museum (2050, 2100) is a great place to check out the Ender goods with a cool glass encased monument while wandering about.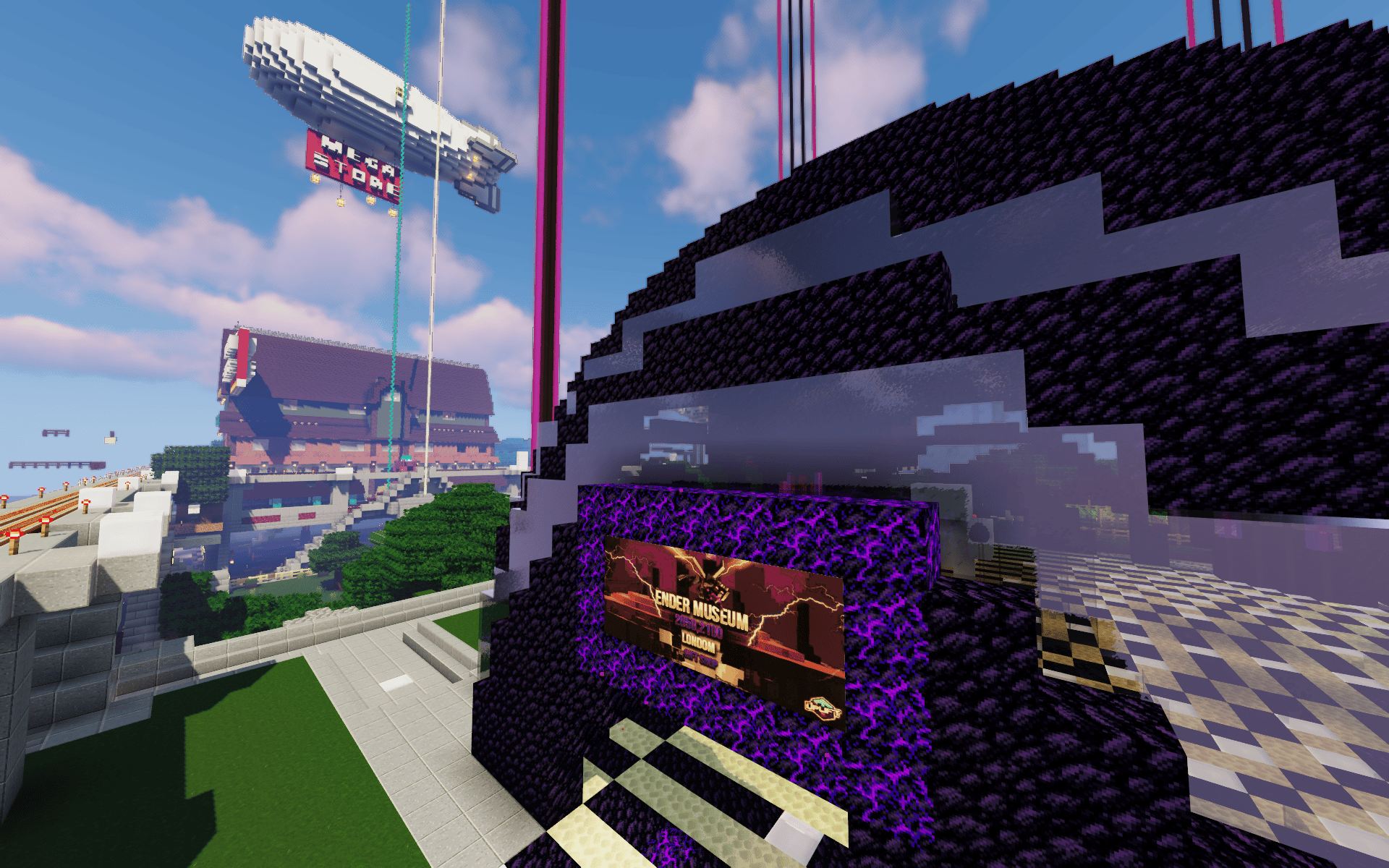 The Mega Store
One of the old school shops in all the metaverse, The Mega Store (2050, 2000) has been providing staples since the early days of Londom.  Almost impossible to miss with it's huge sign and hovering blimp, definitely take a walk about inside to check out this iconic part of Londom shopfront history and plug into the deeper meaning on how this shop and the way in which progress to the greater community came about in this exclusive Londom Mega Store Tour walk through.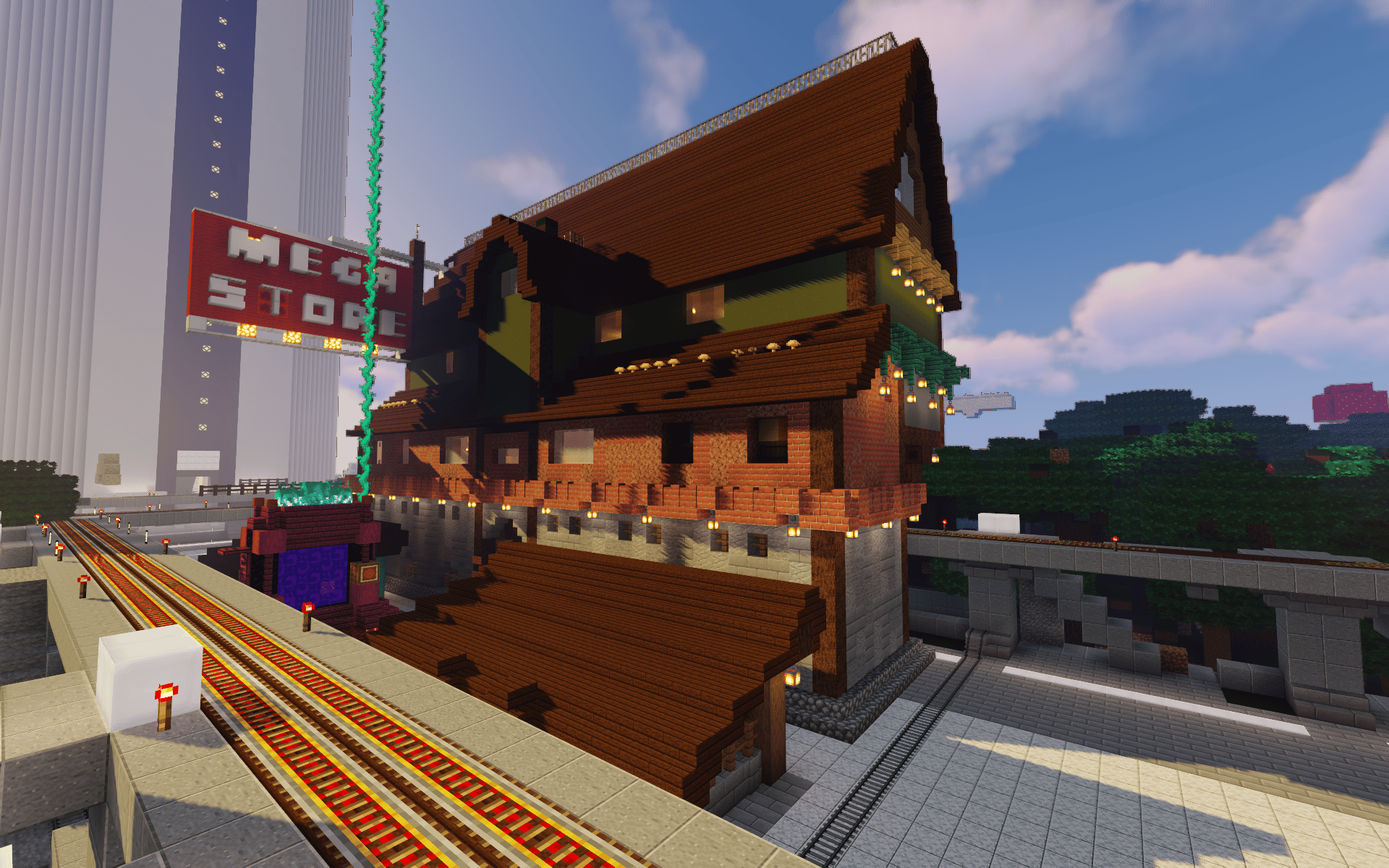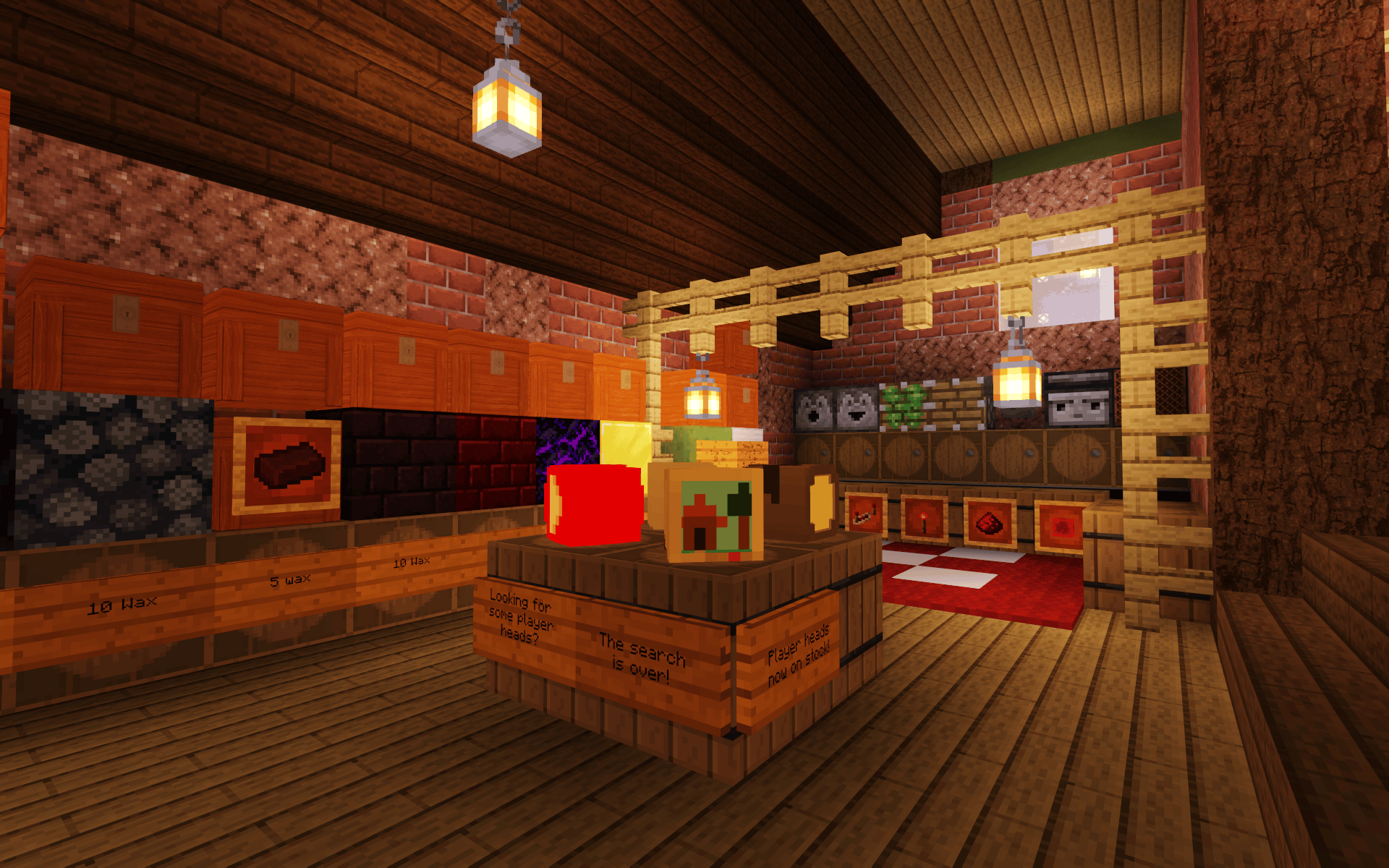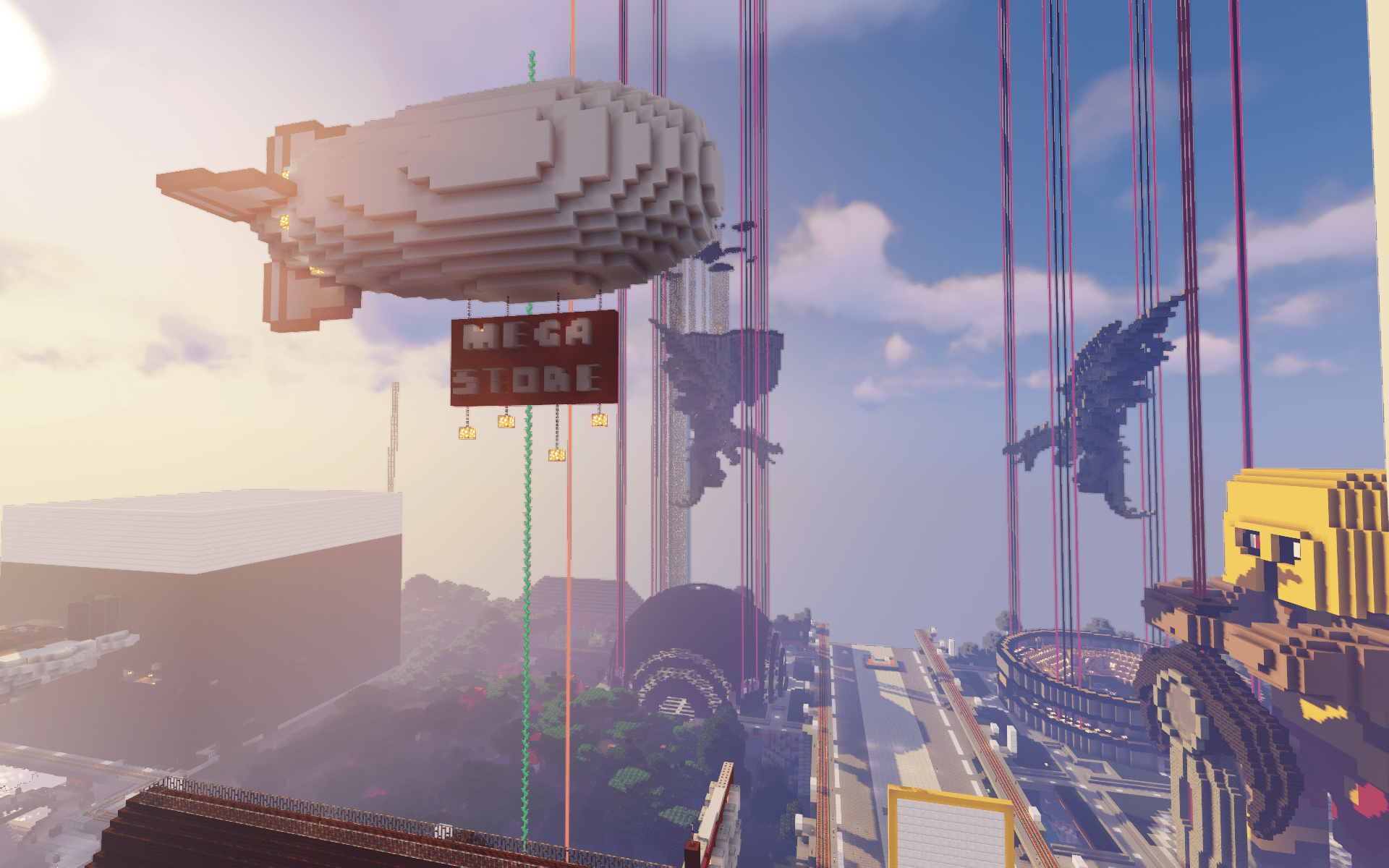 Londomly Located Portals Galore
Now if all that was not enough within viewing distance of Londom spawn, just wait till you hear what is next on our introduction bill.  You see, the Londomites know how to do survival metaverses right, and as a testament to this, just look at the immense value add that has been brought to the transport network with both the Londom Tower and Londom Portal Plaza builds.  Individually these are quite impressive jumping off points to a plethora of random shops and builds throughout the Londom land, but together, this is by far one of the most extensive spawn adjacent networks that the metaverse could ever dream.
Londom Tower
Just look for the giant vertical sign on the tallest building around, for you cannot possibly miss it.  Heading on in you'll find quite an impressive array of gateways and other interesting worthwhile floors to explore in the Londom Tower and Portal Hub (1950, 2000).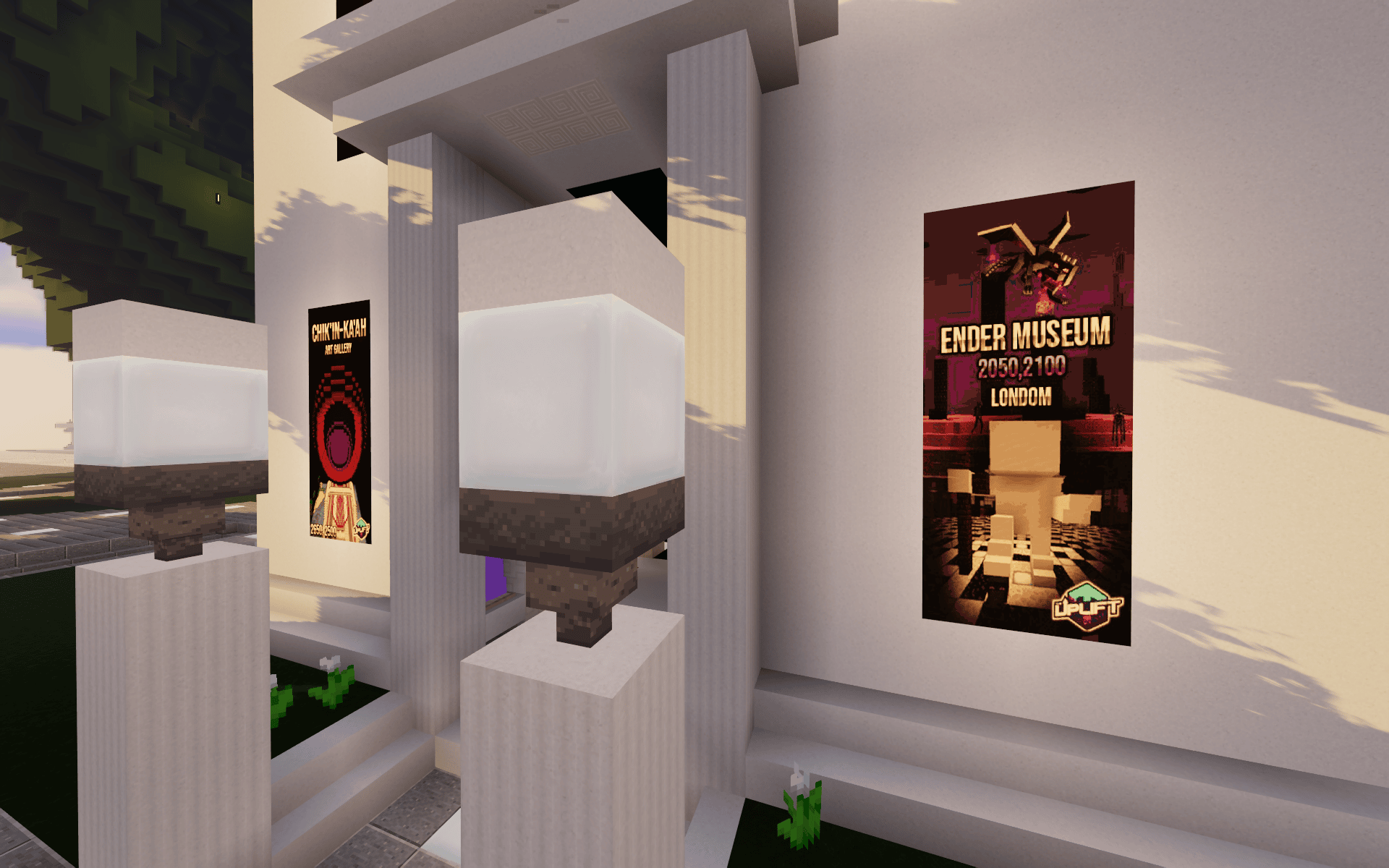 Outer hallways and a central open area are home to all manner of enticing jumping off points, and just going through a few will really clue you into just how extensive and useful a survival hub next to spawn this really is.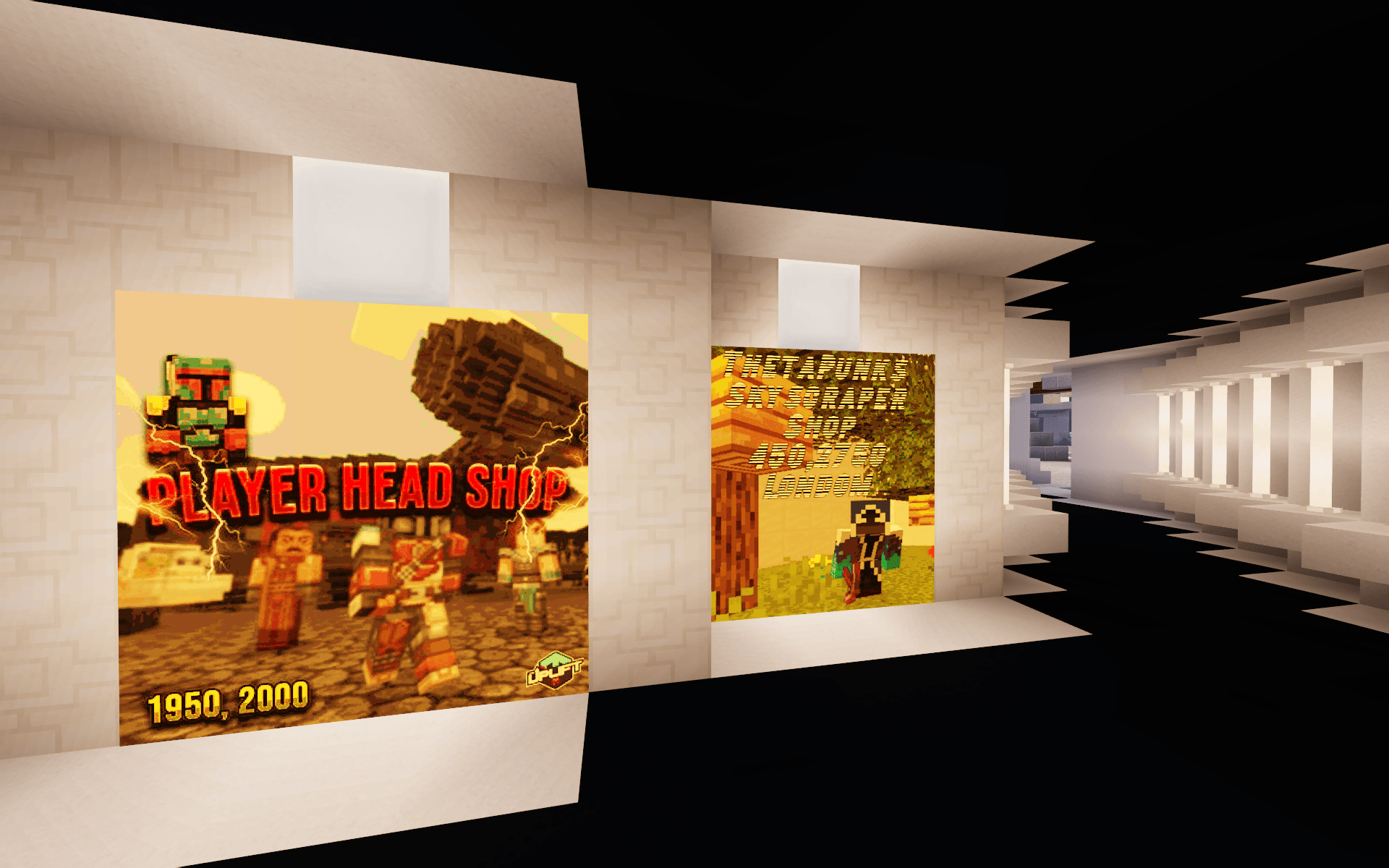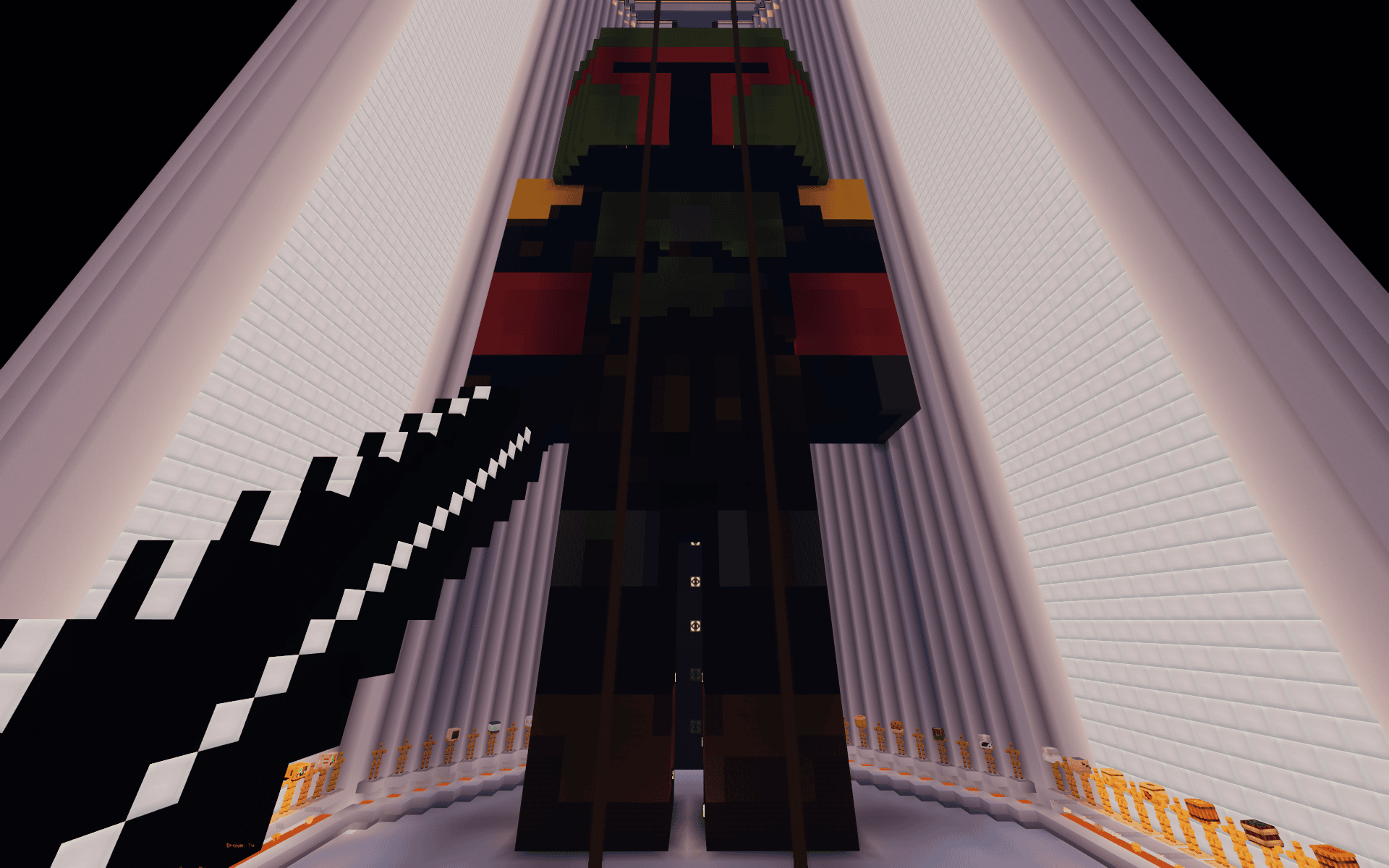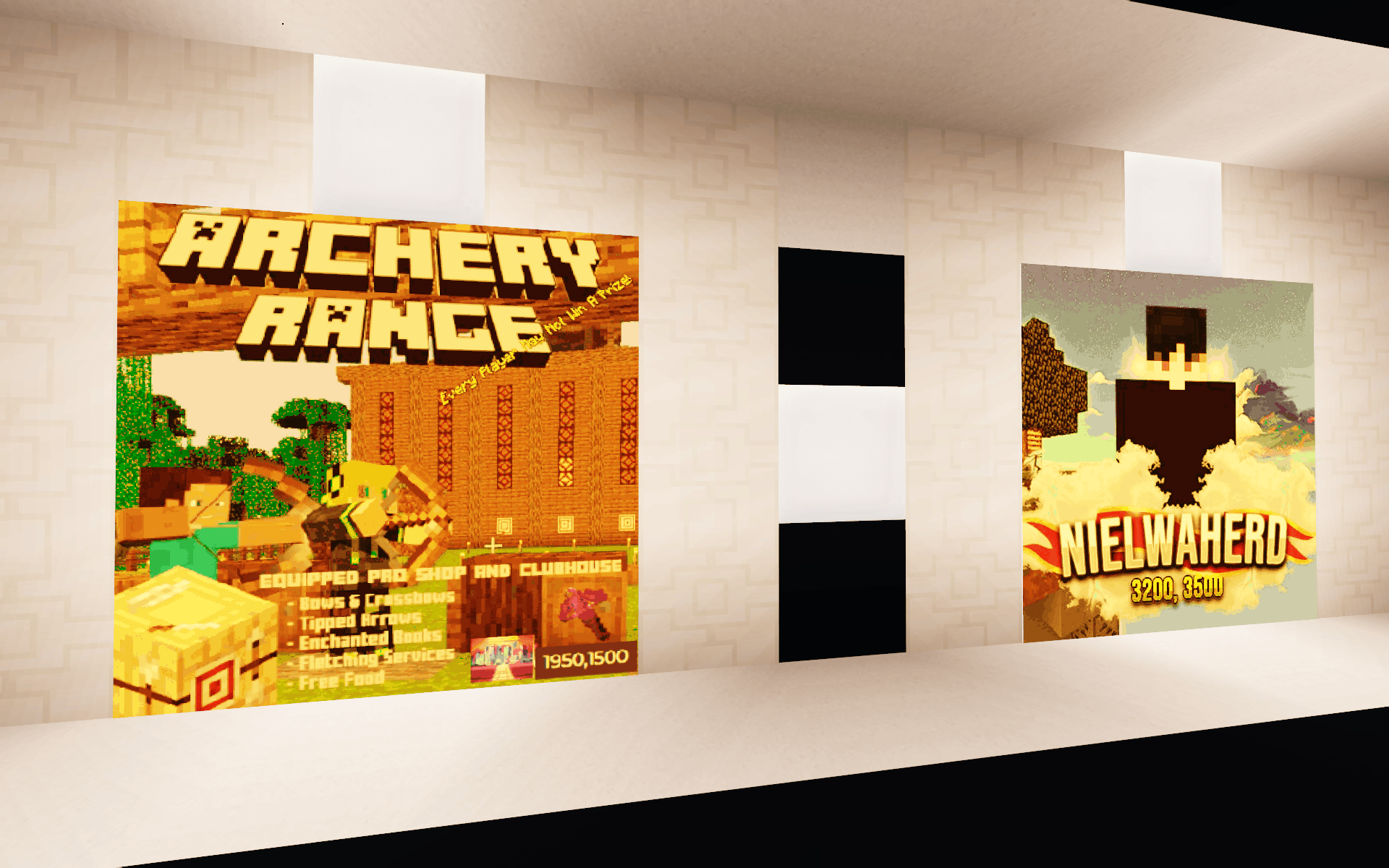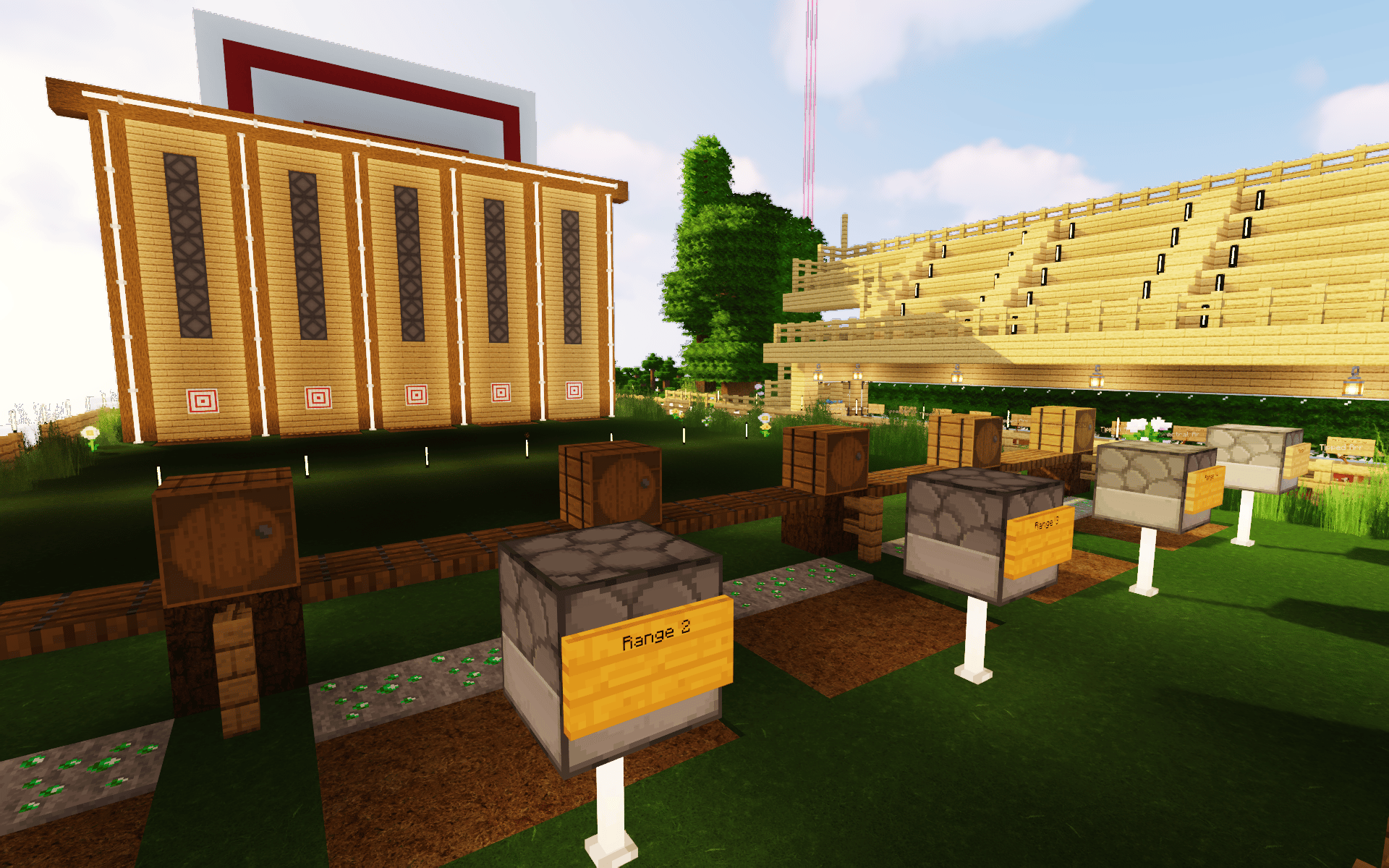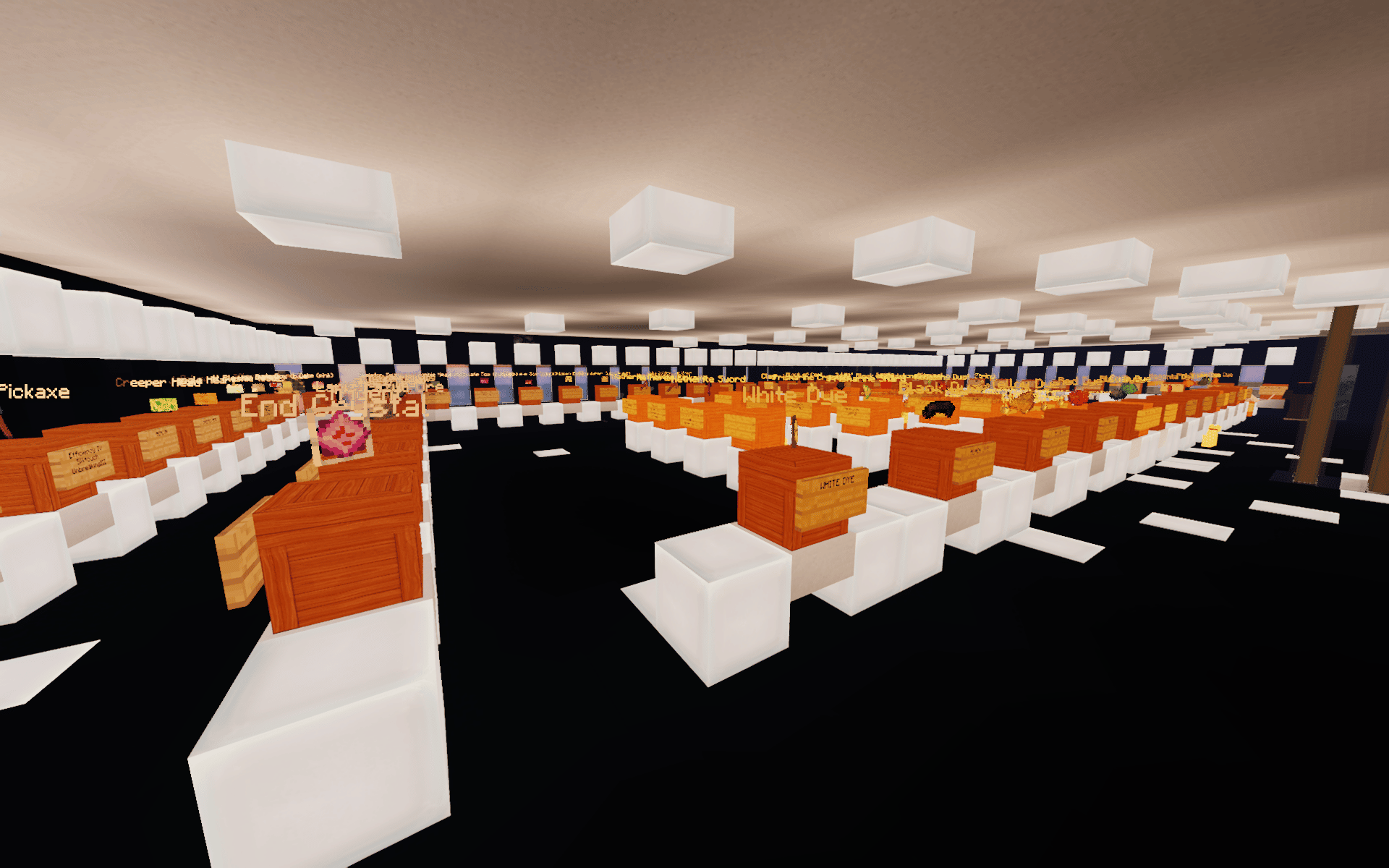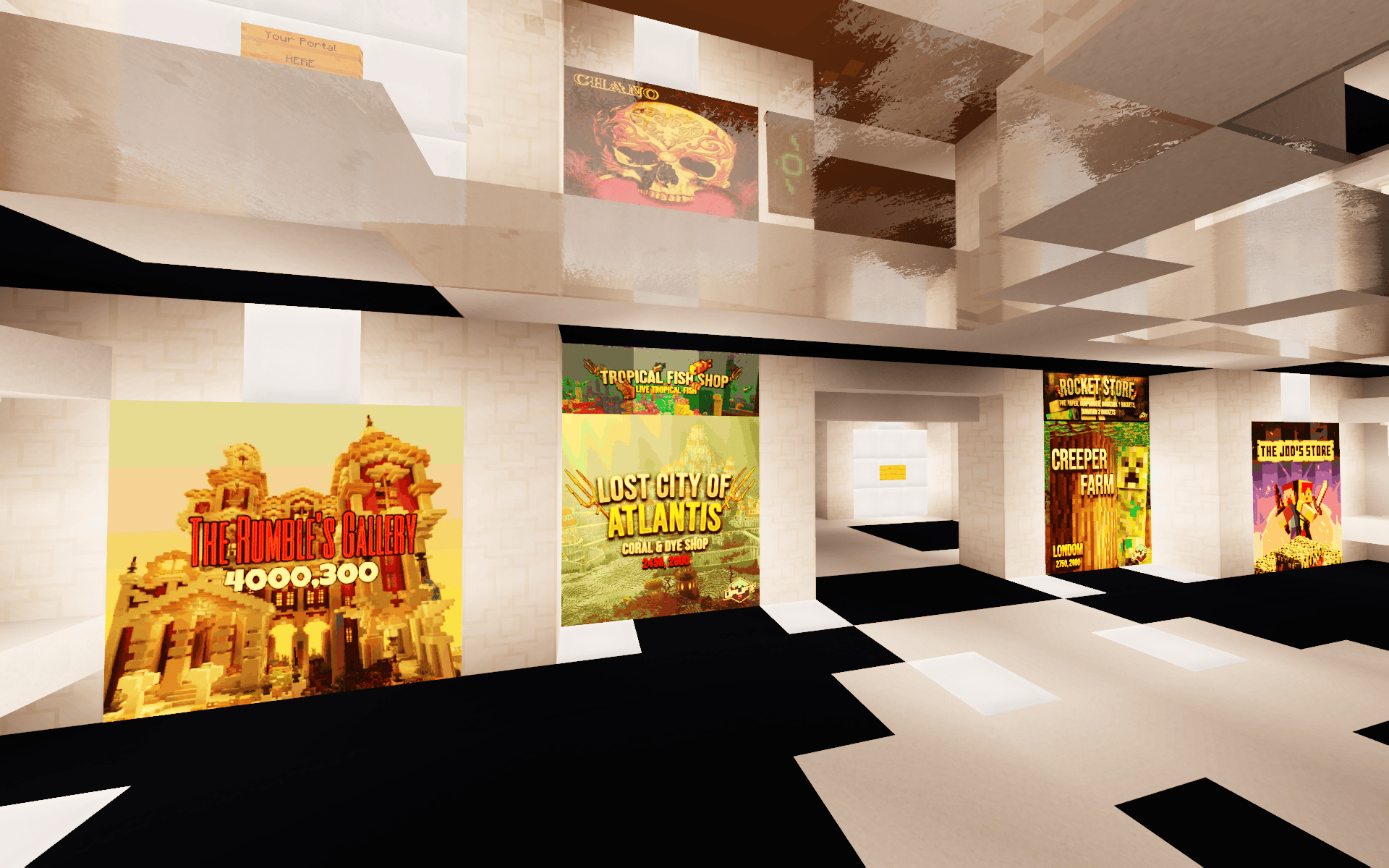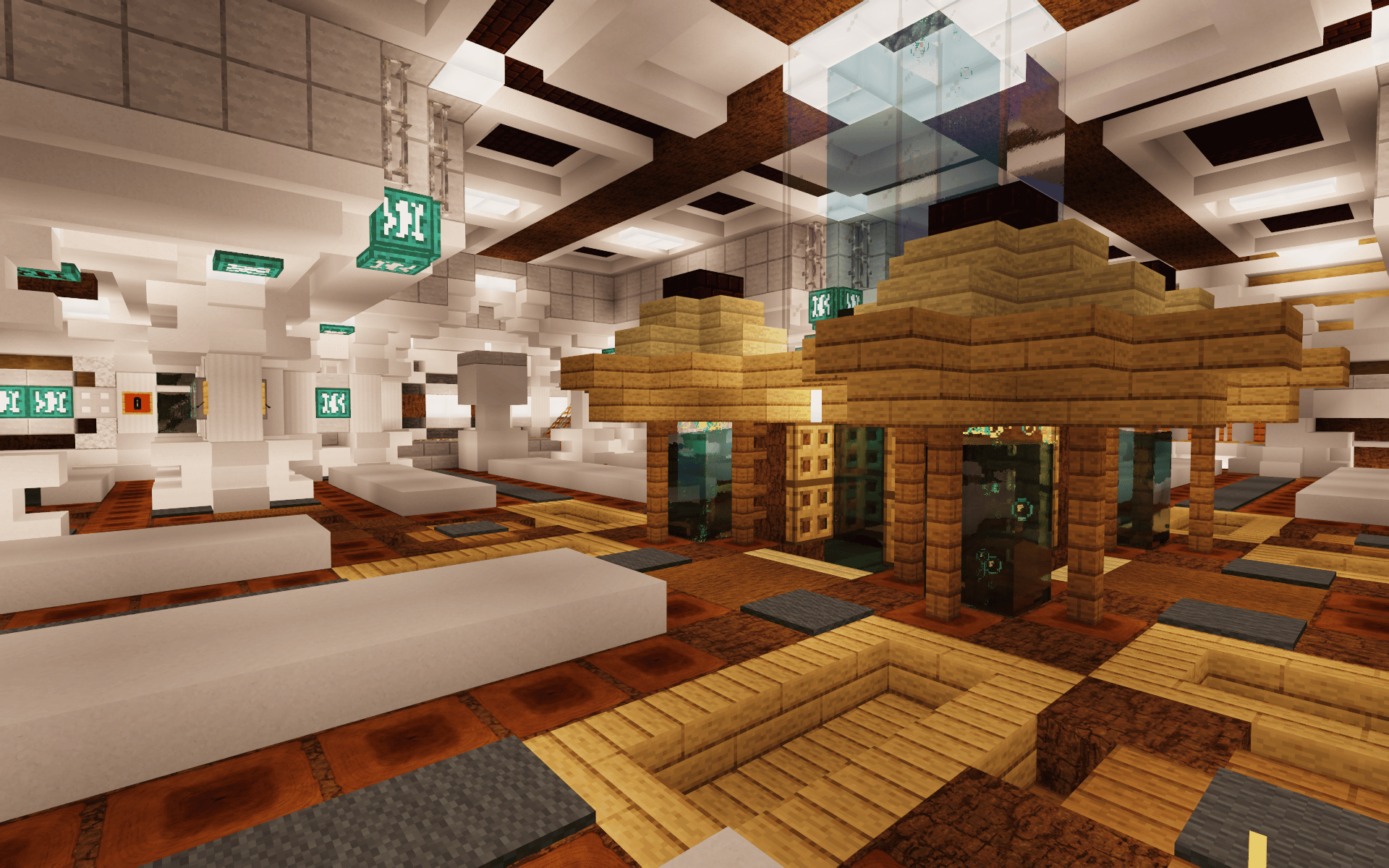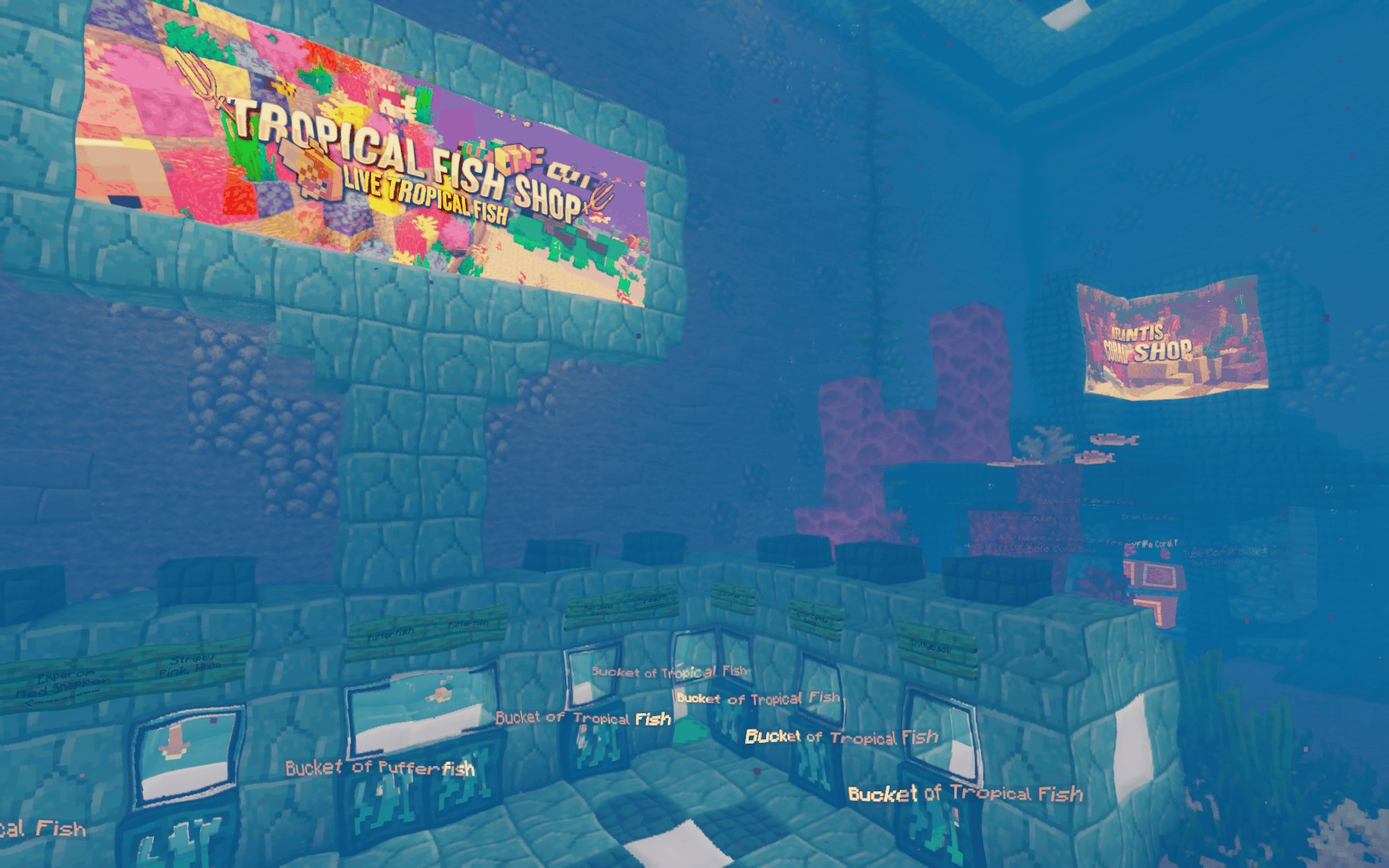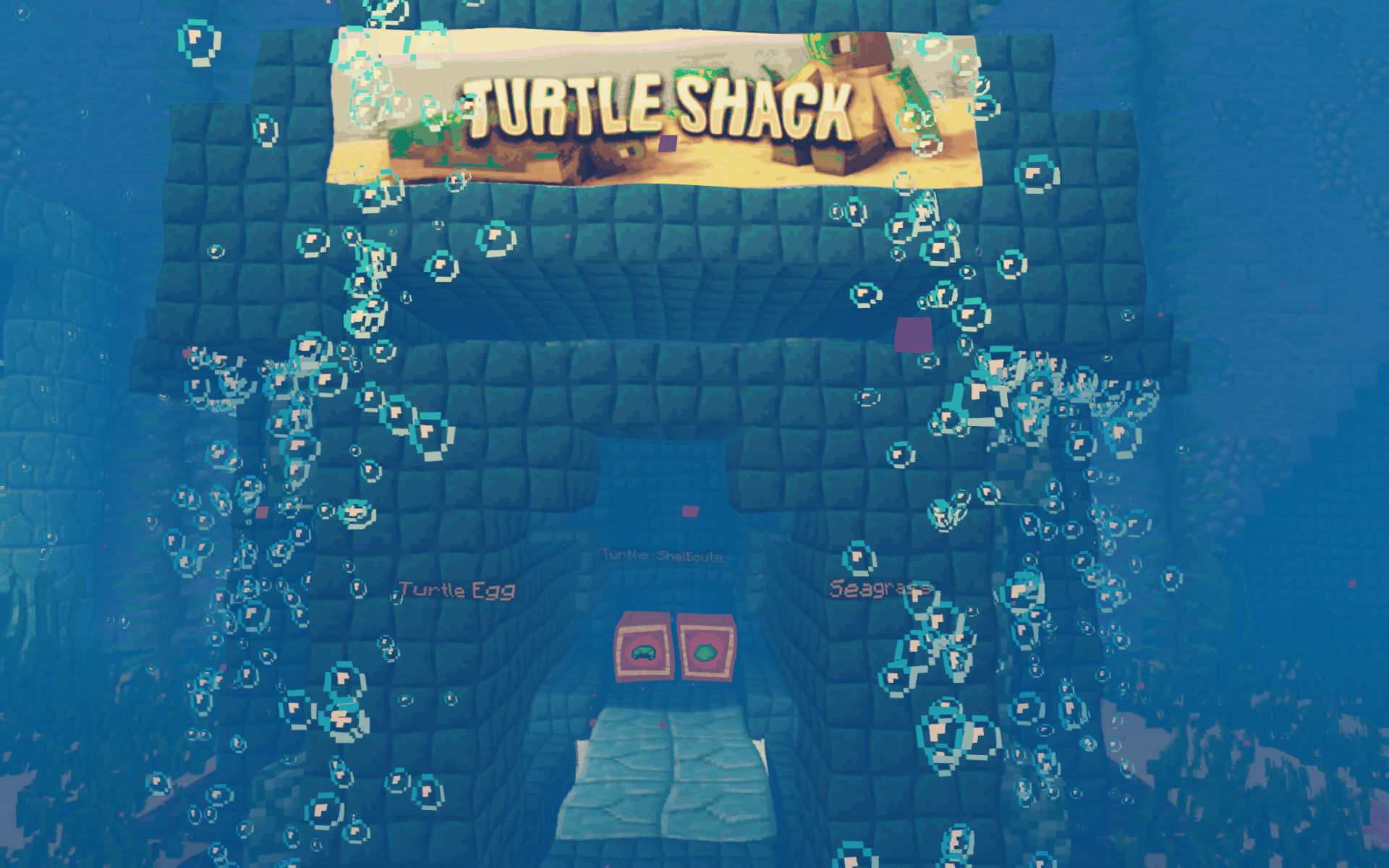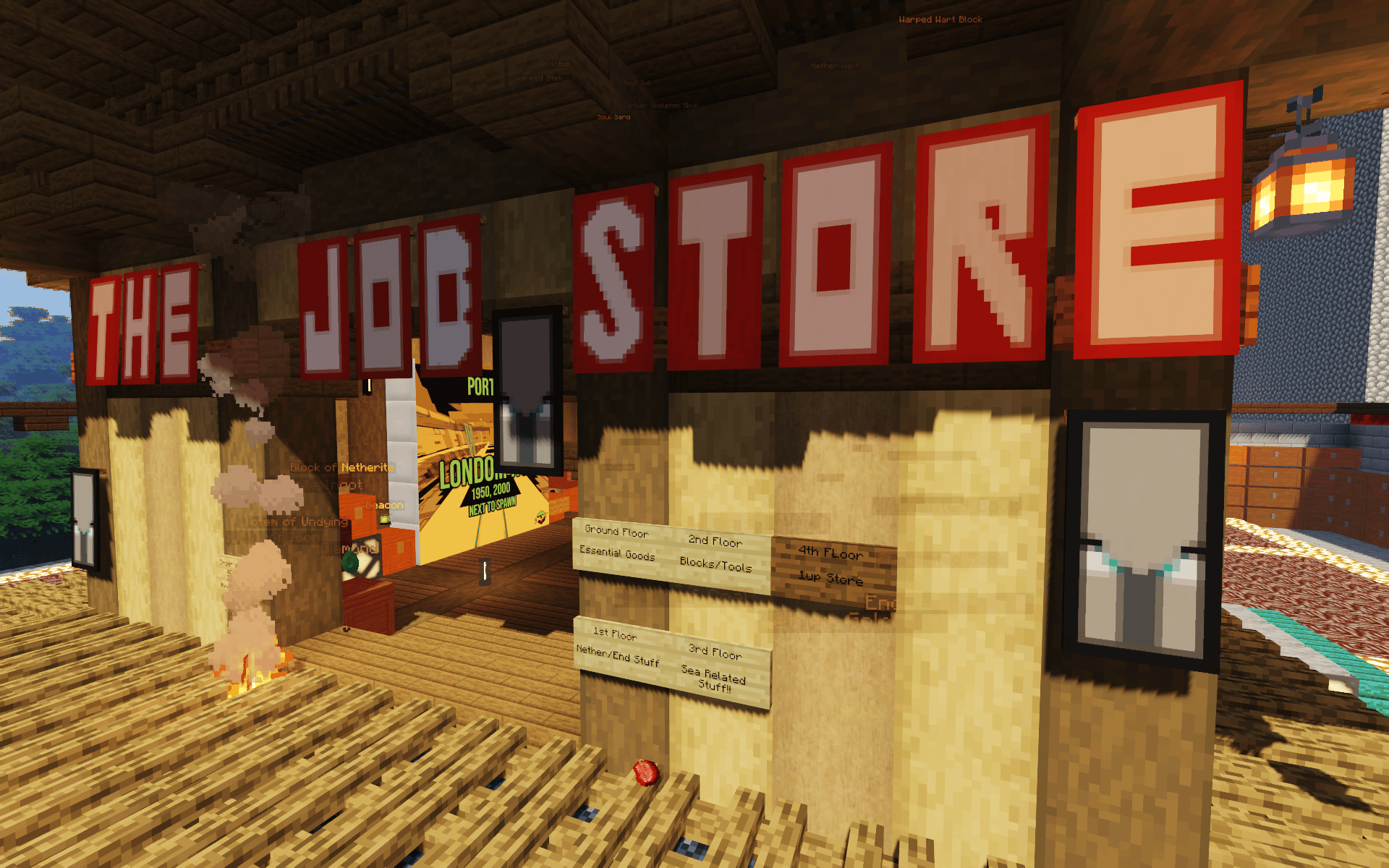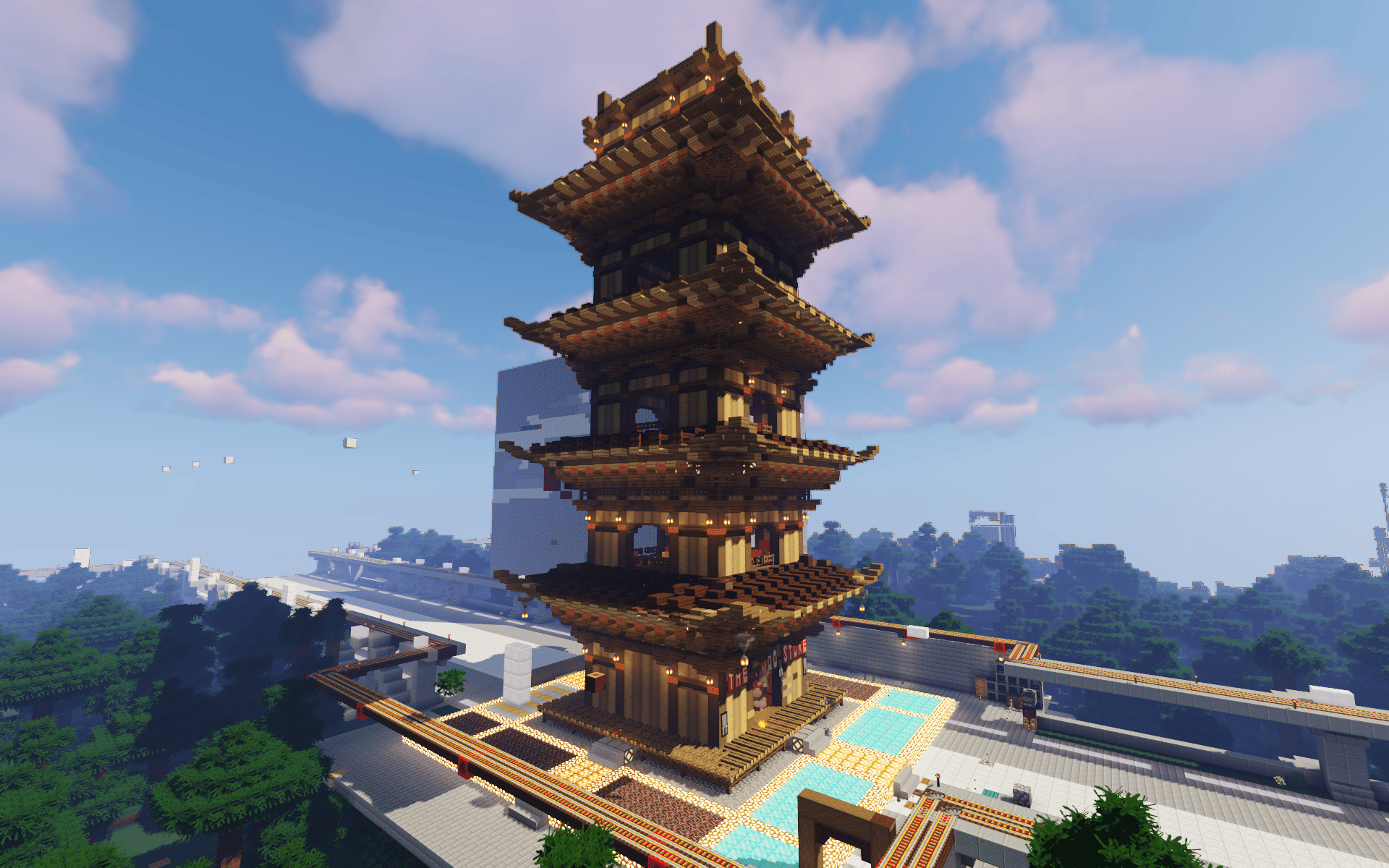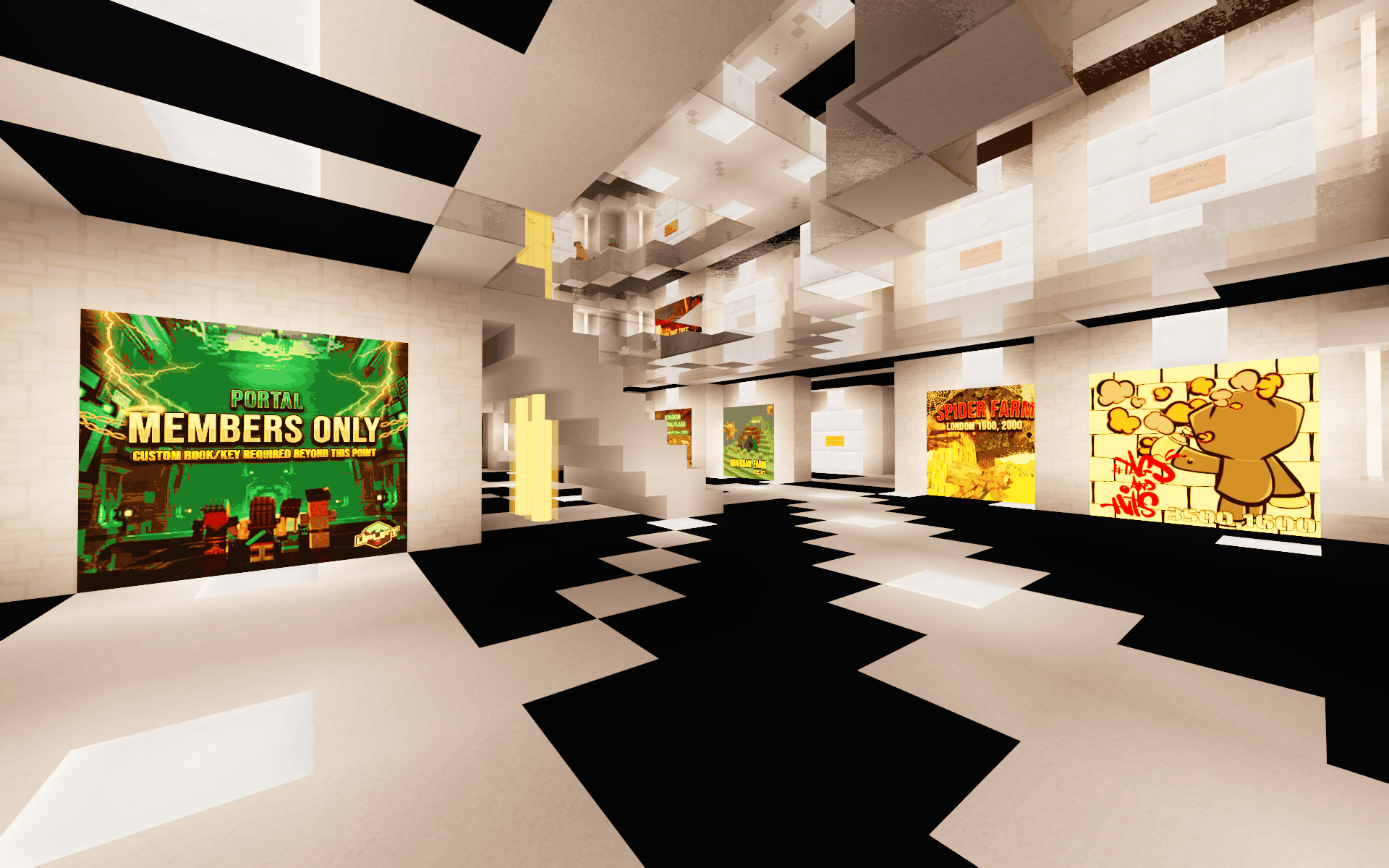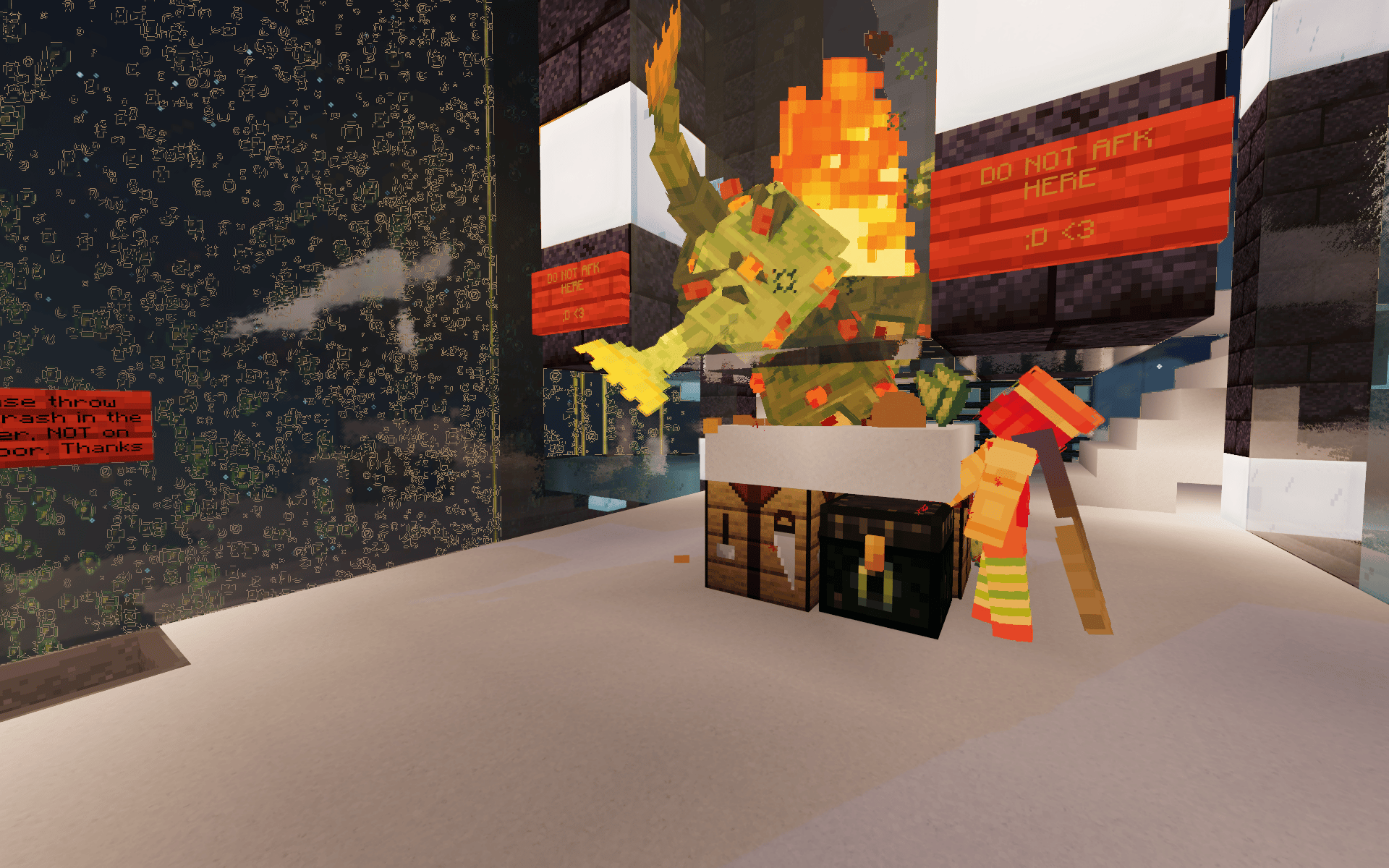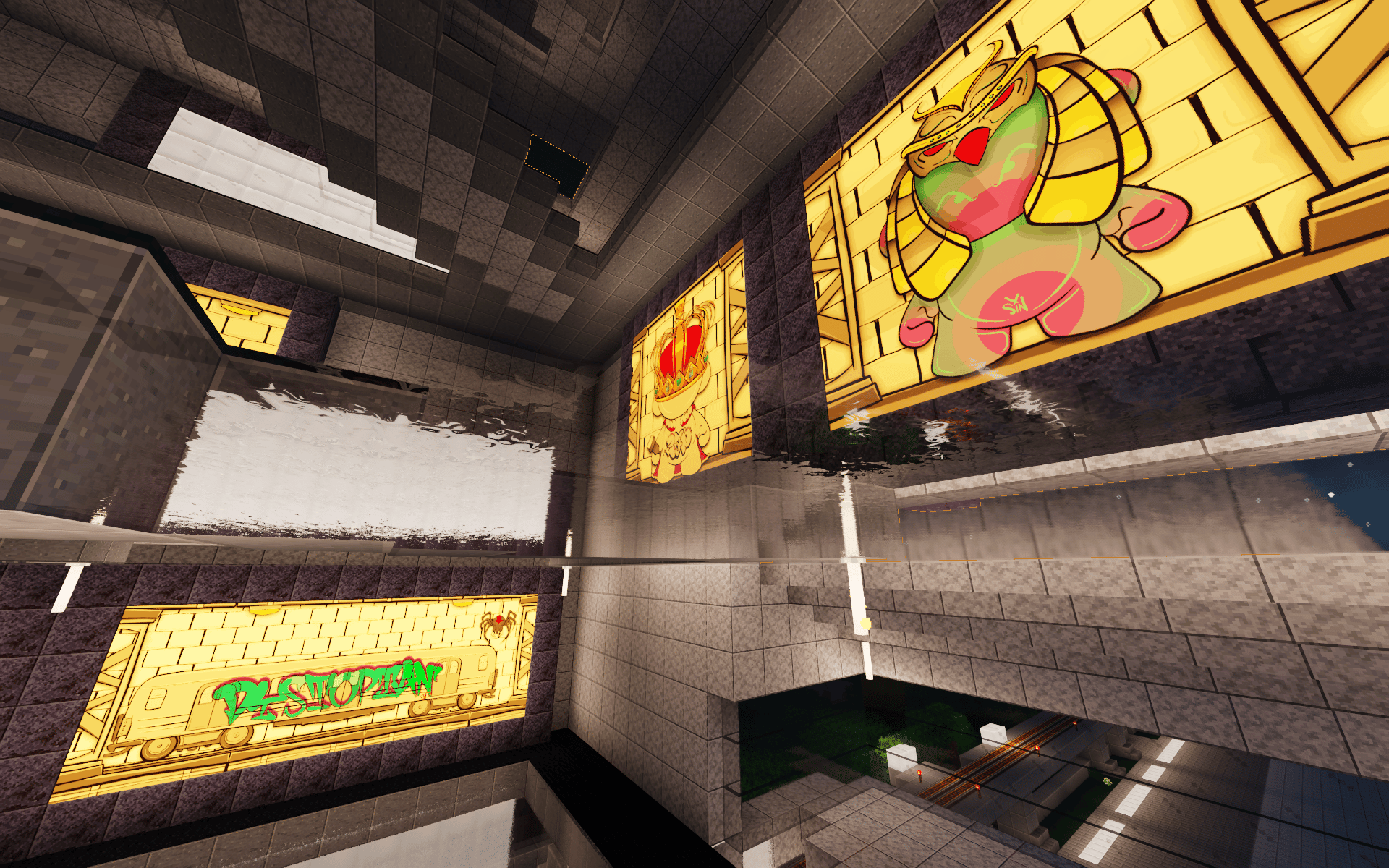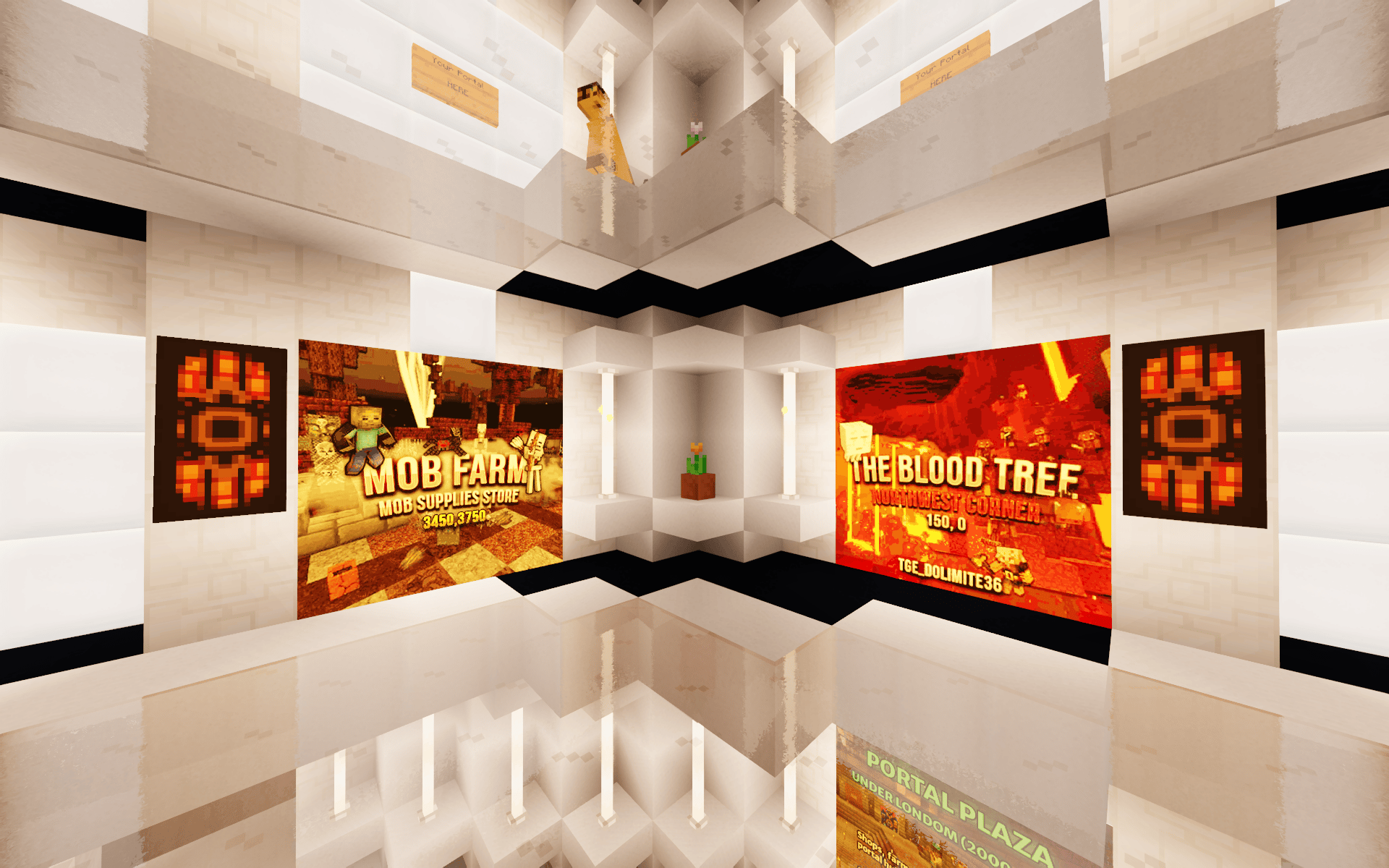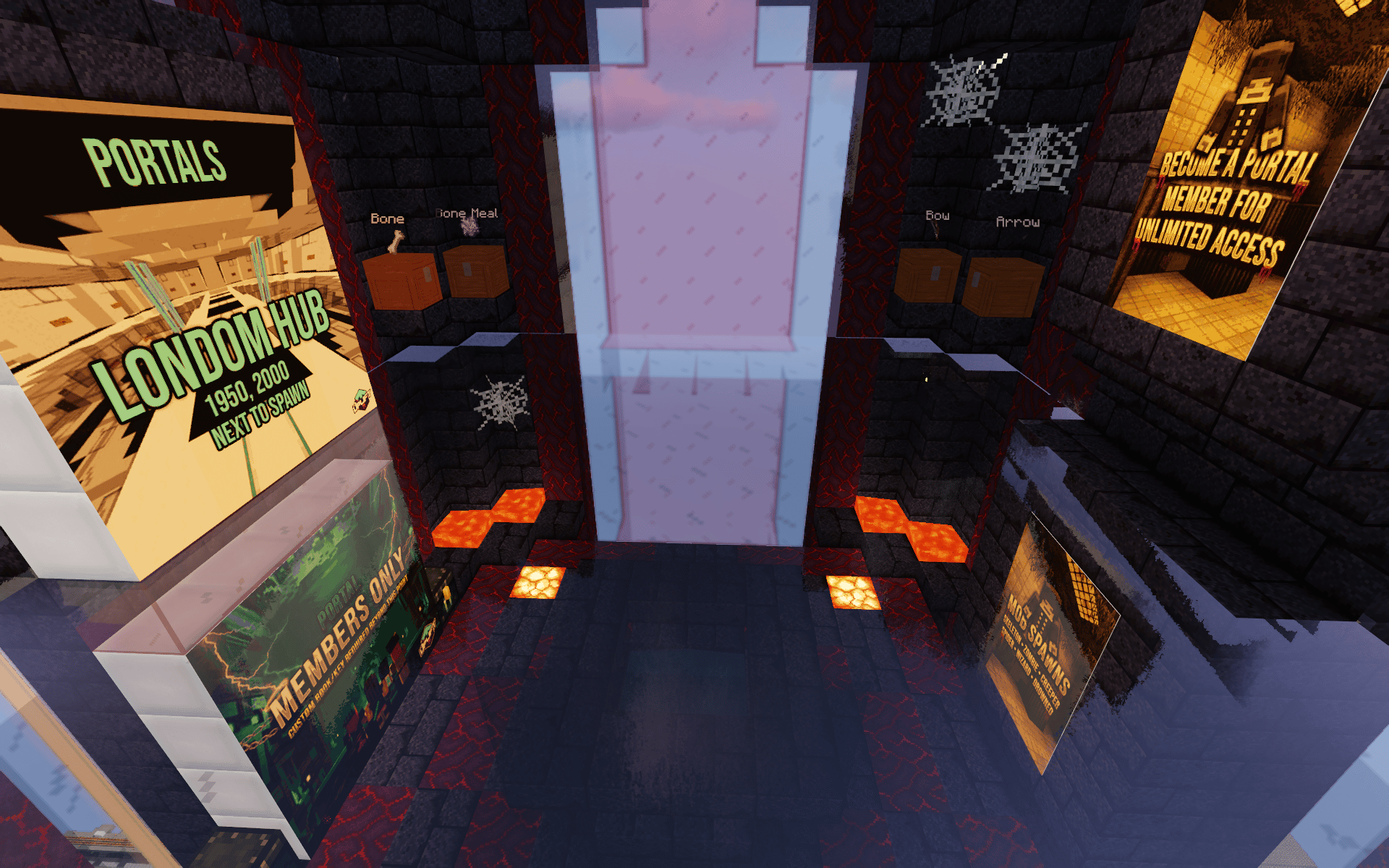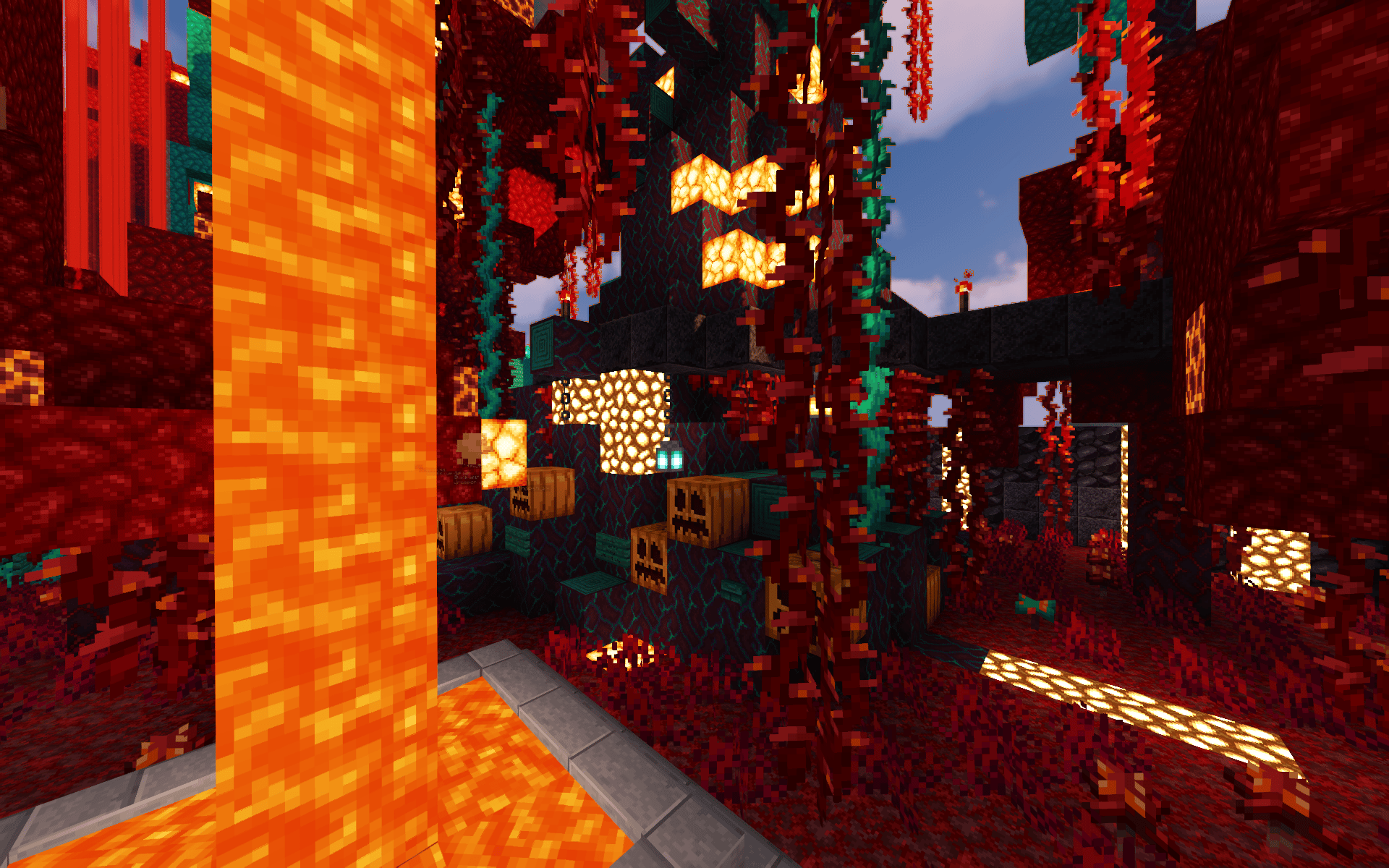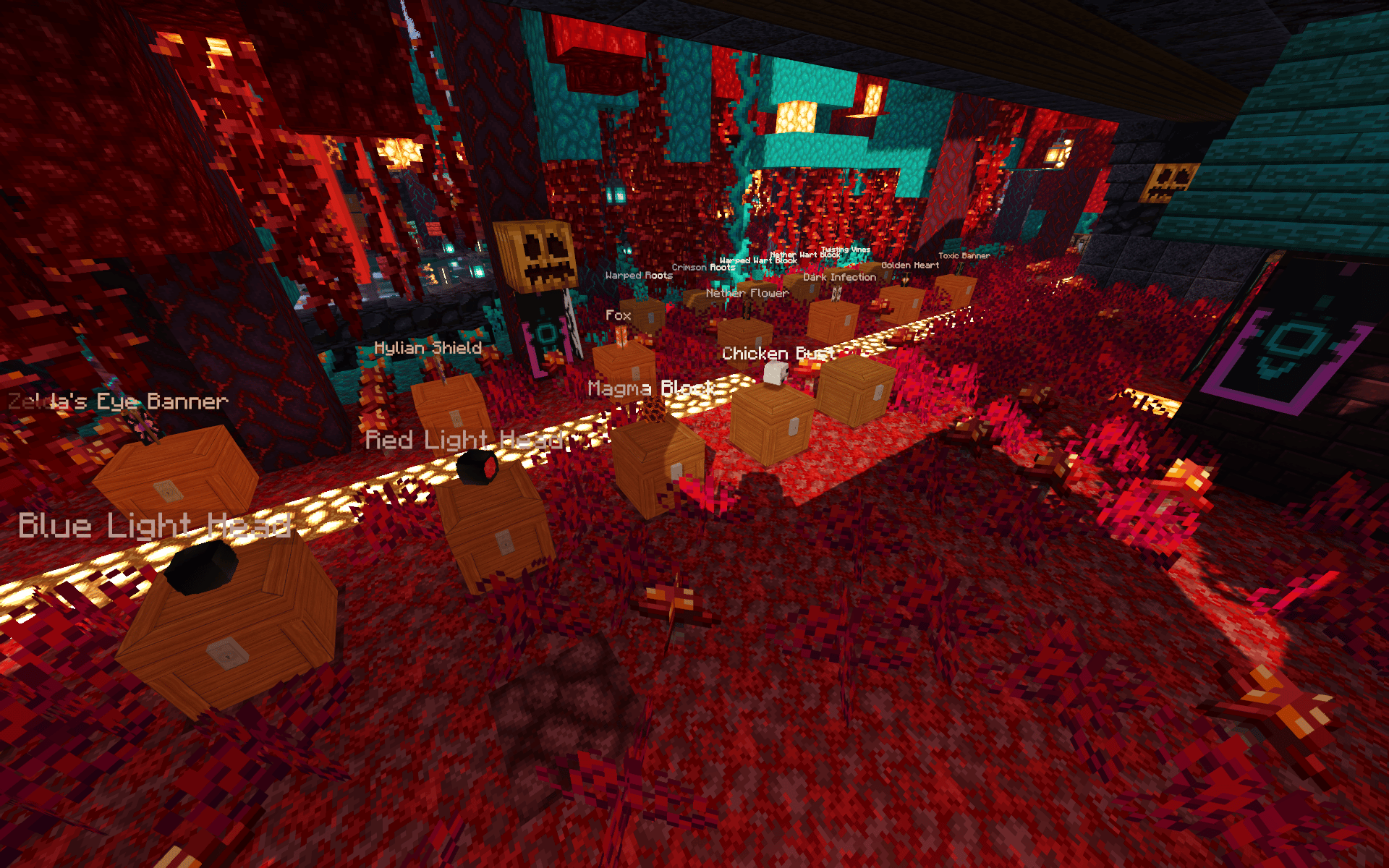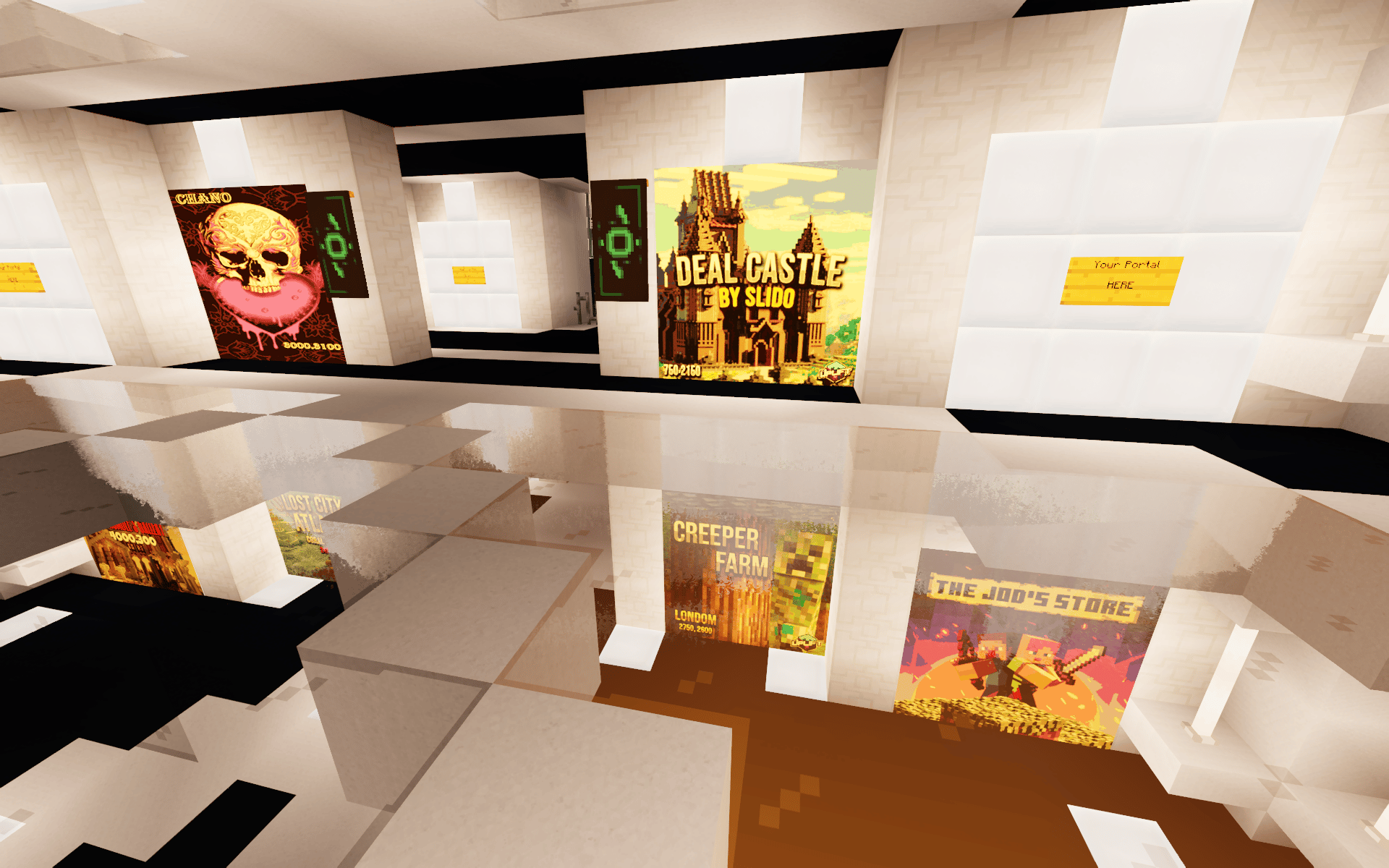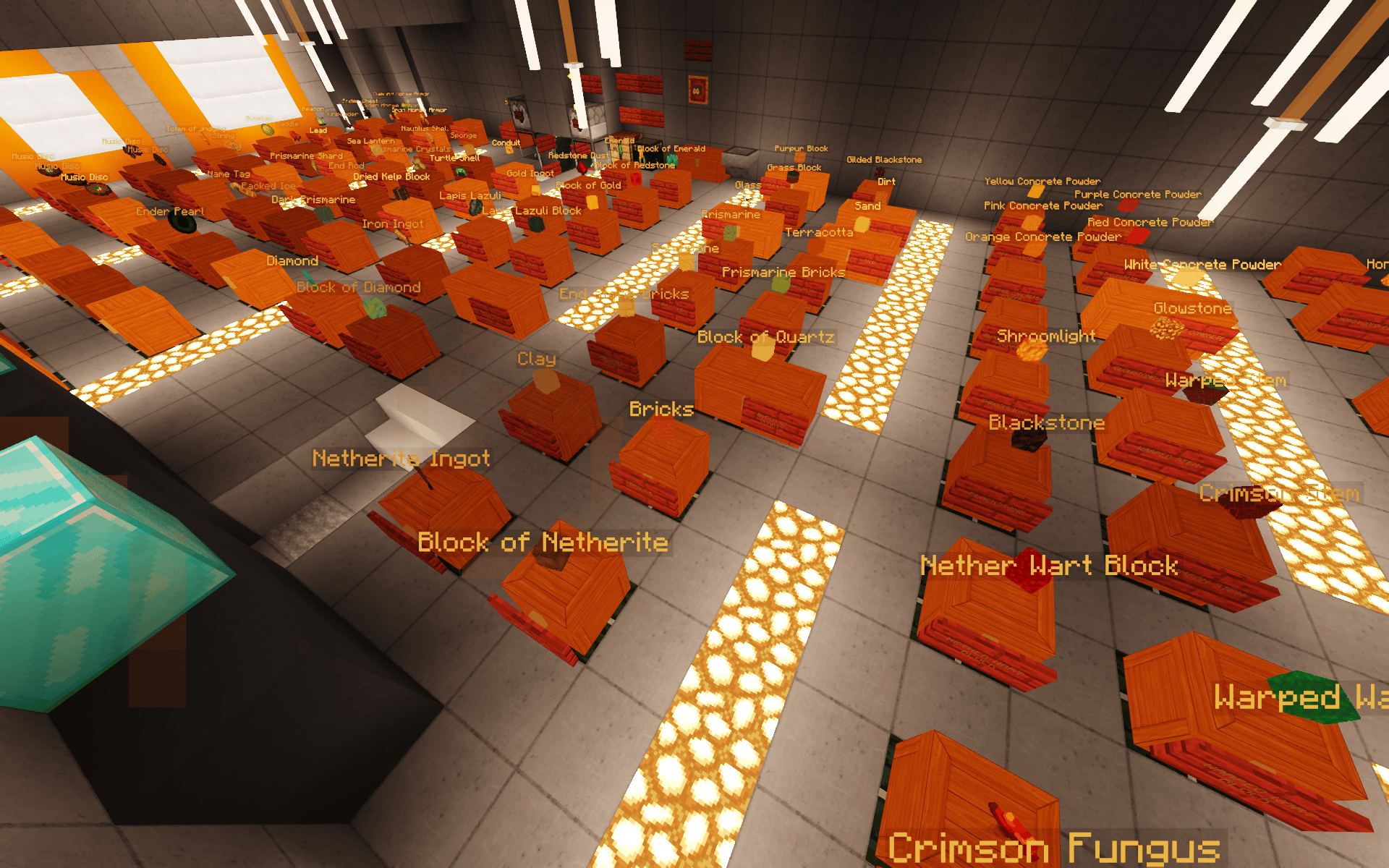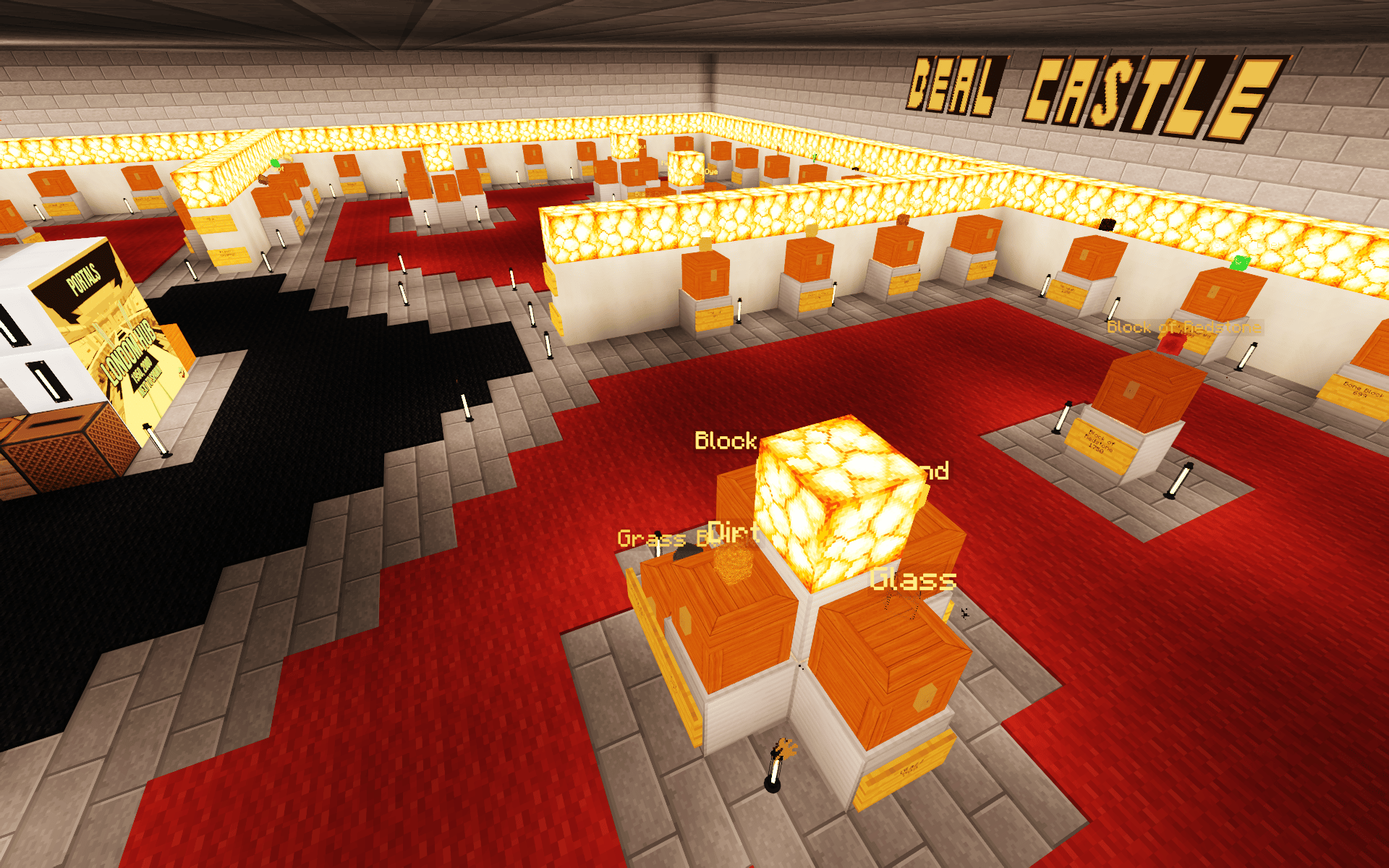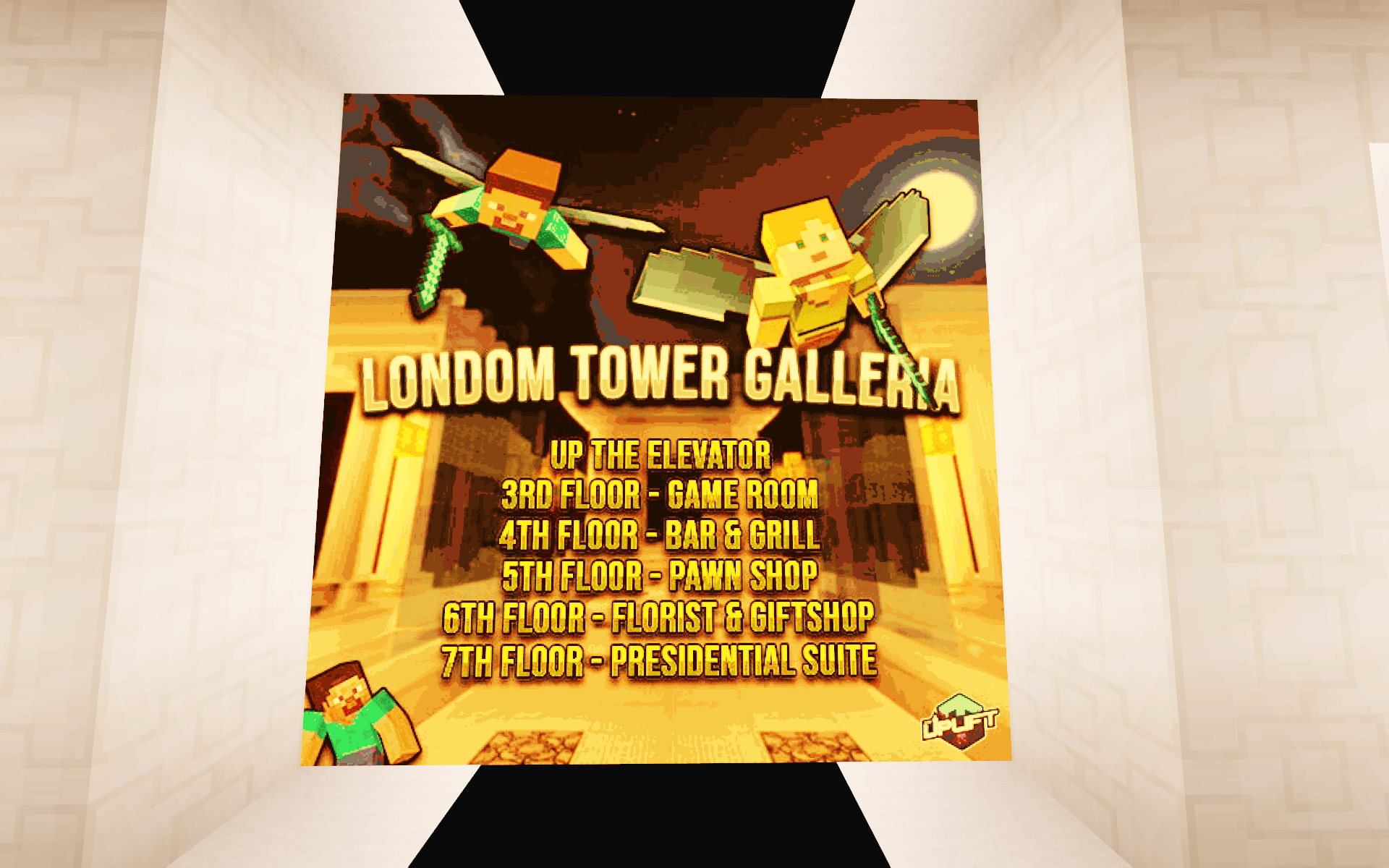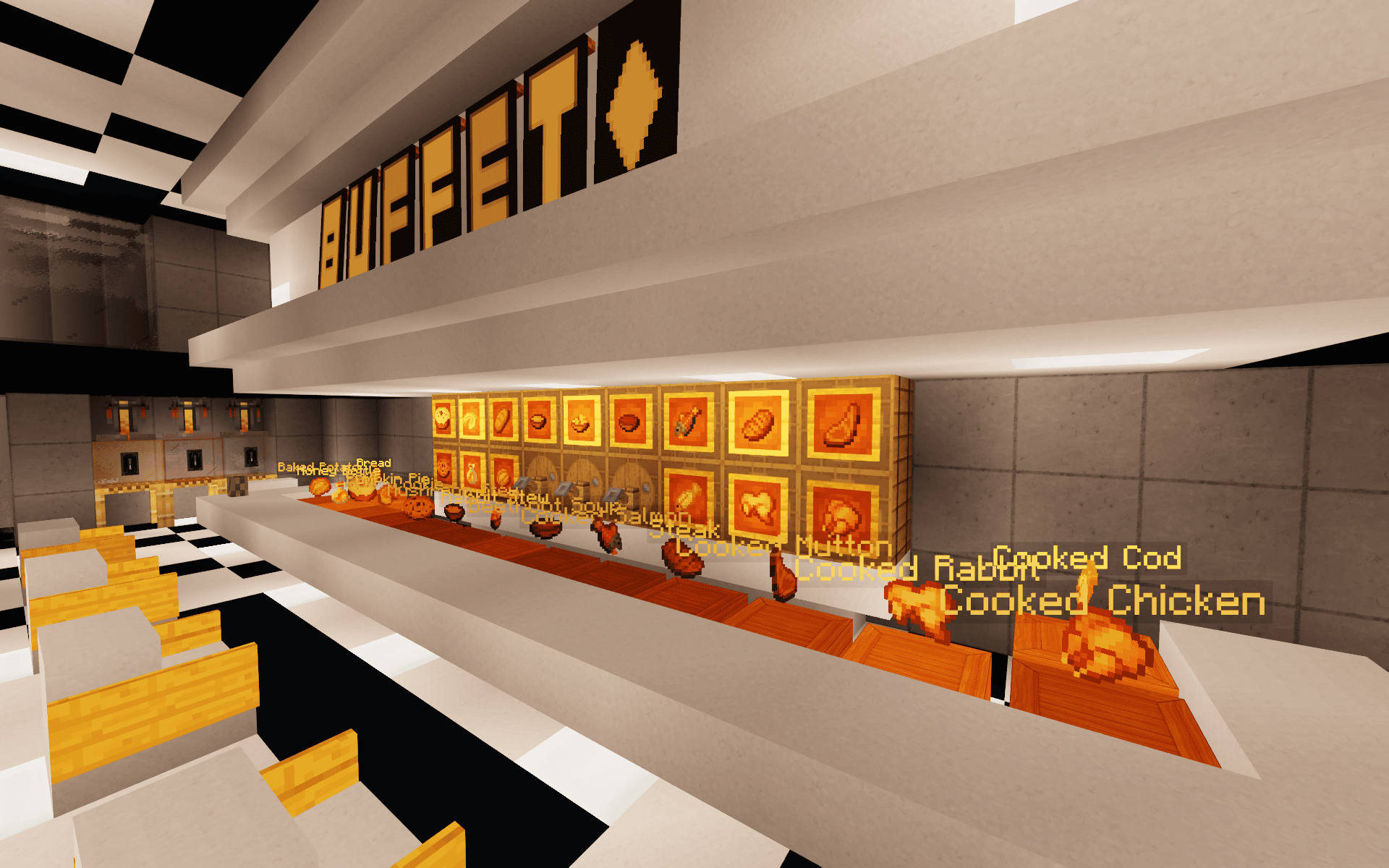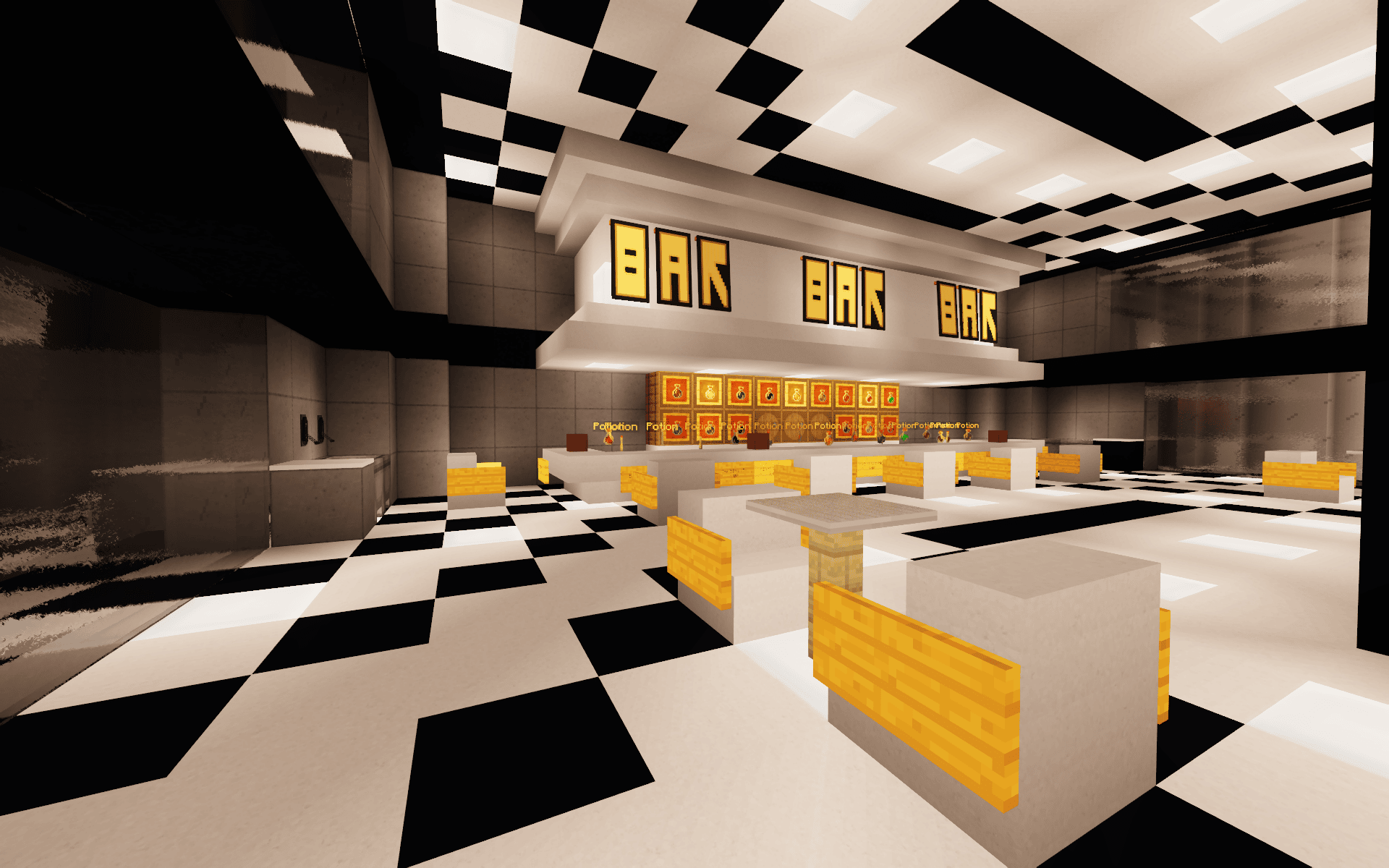 The Londom Portal Plaza
Just off to the side of the Londom Tower under the tracks and directly below the bright neon lit sign you will find The Londom Portal Plaza, another hub of usefulness whether it be for transport or quick jump off points to shops stocked with resources to fill your every whim and desire.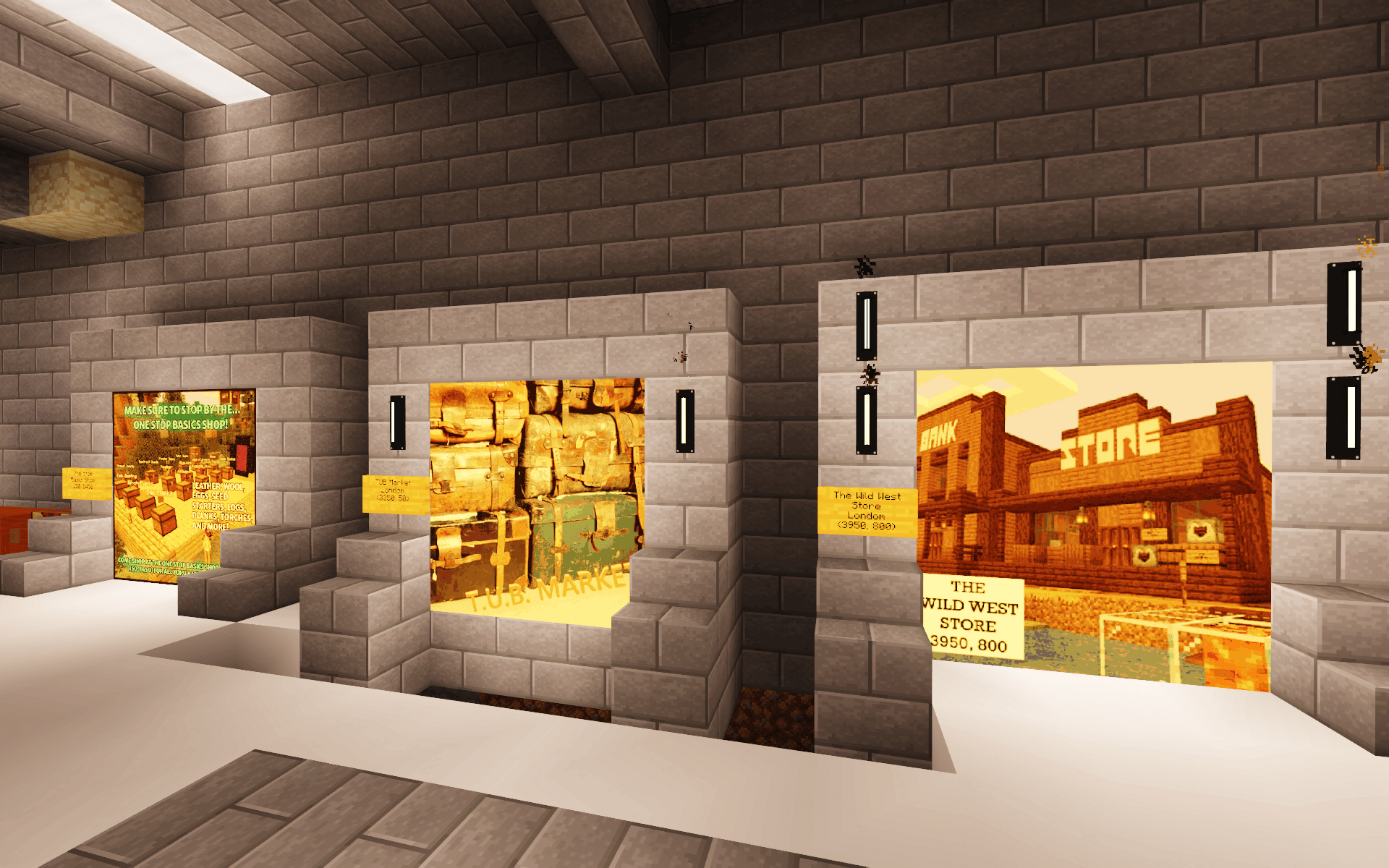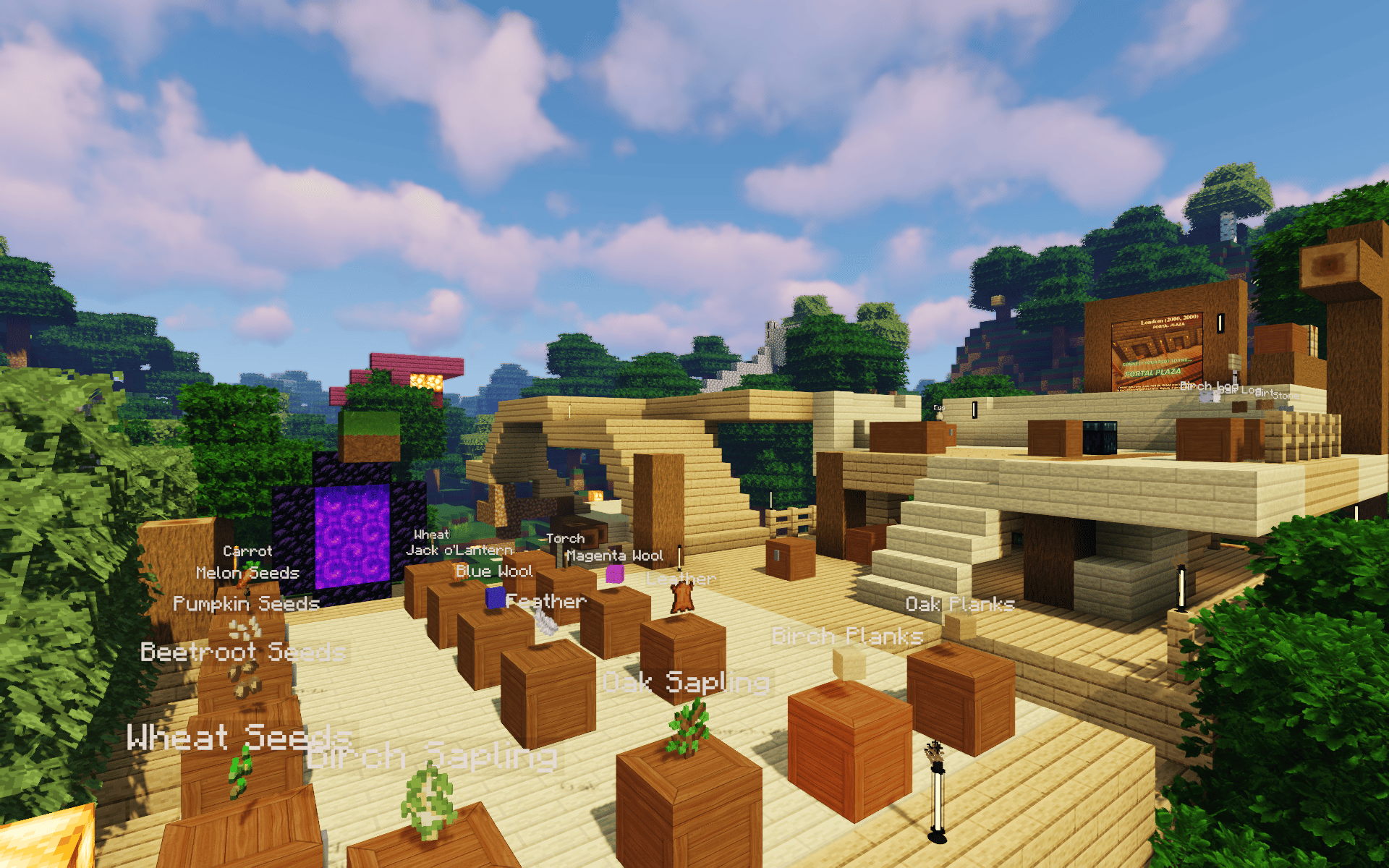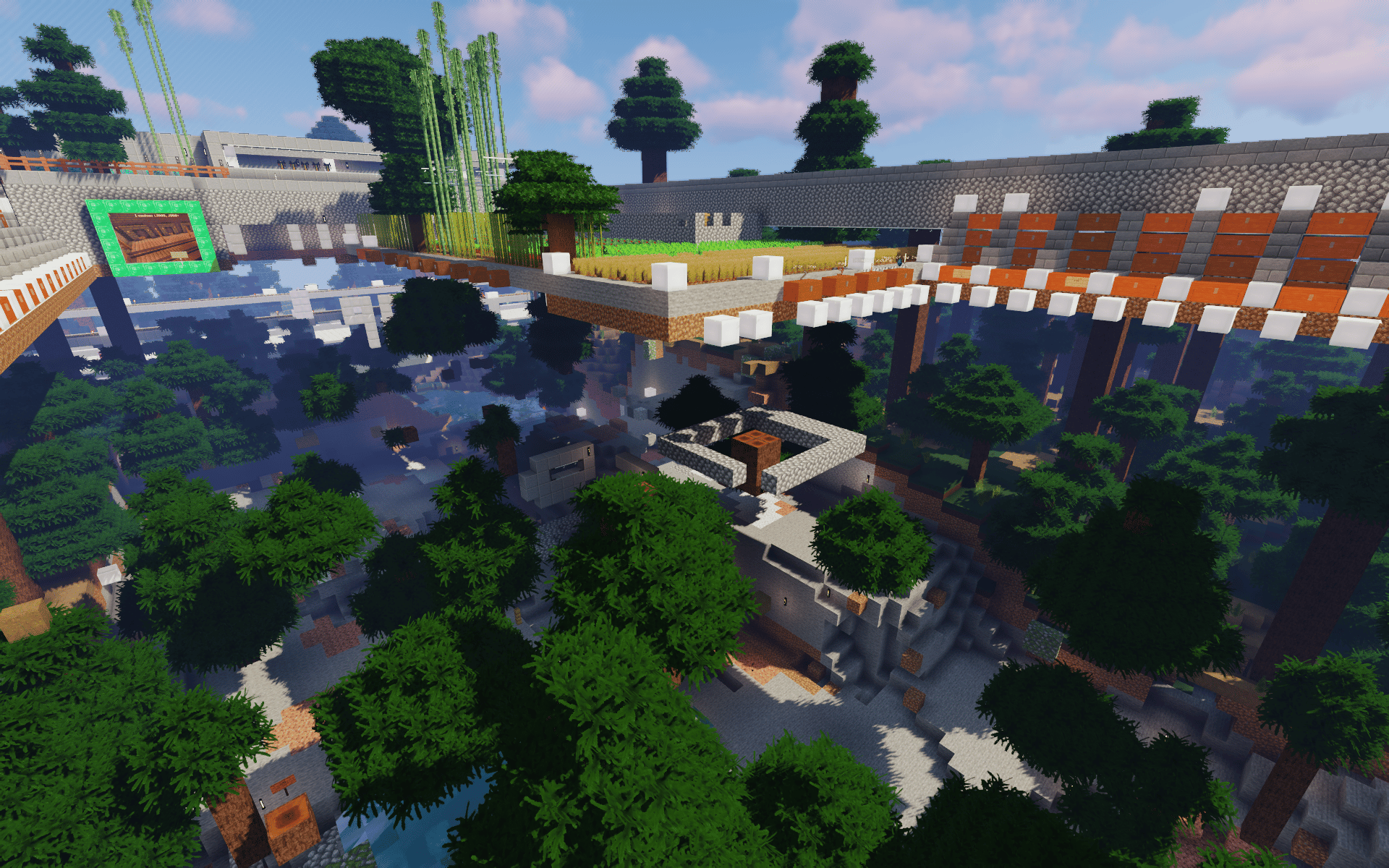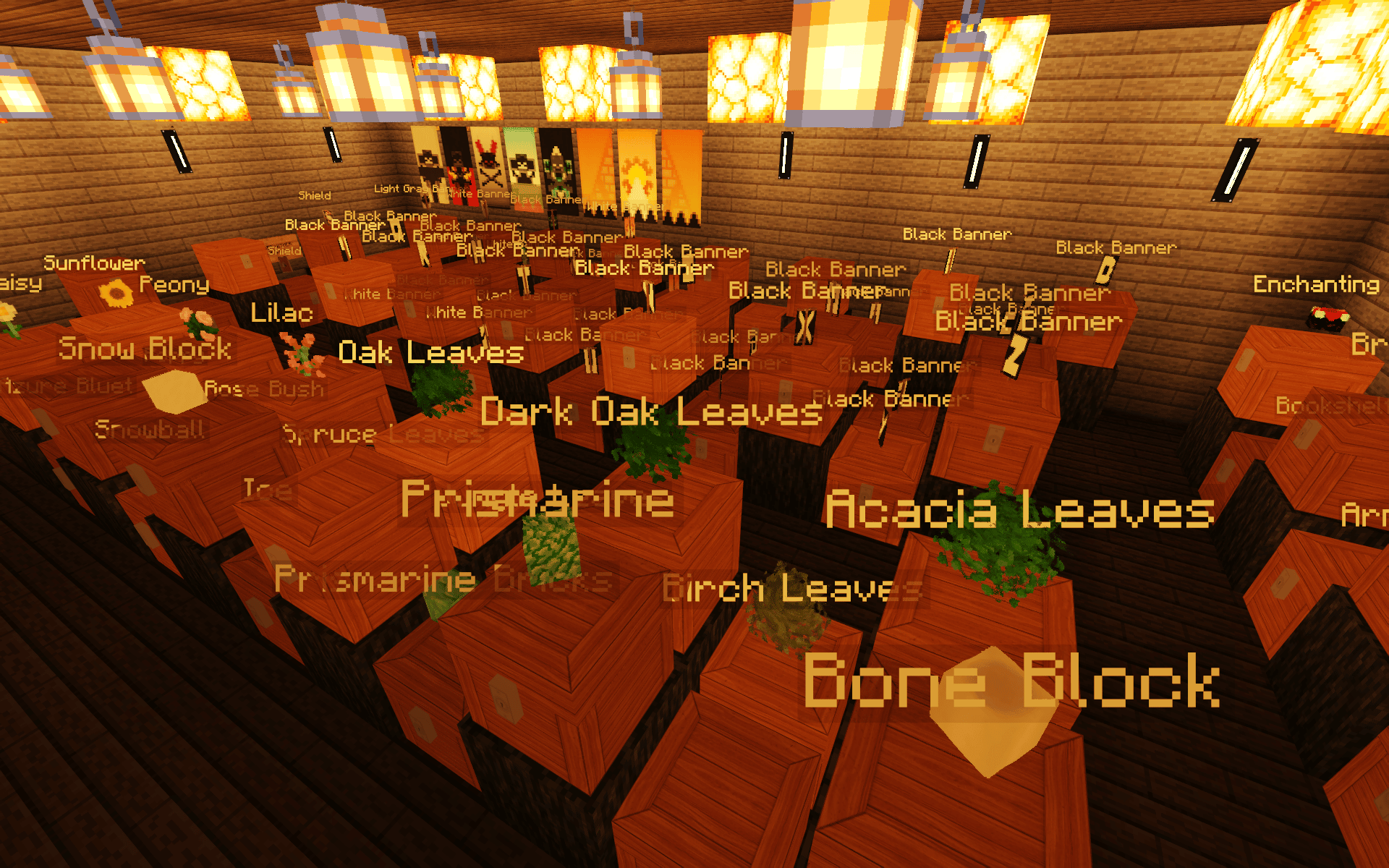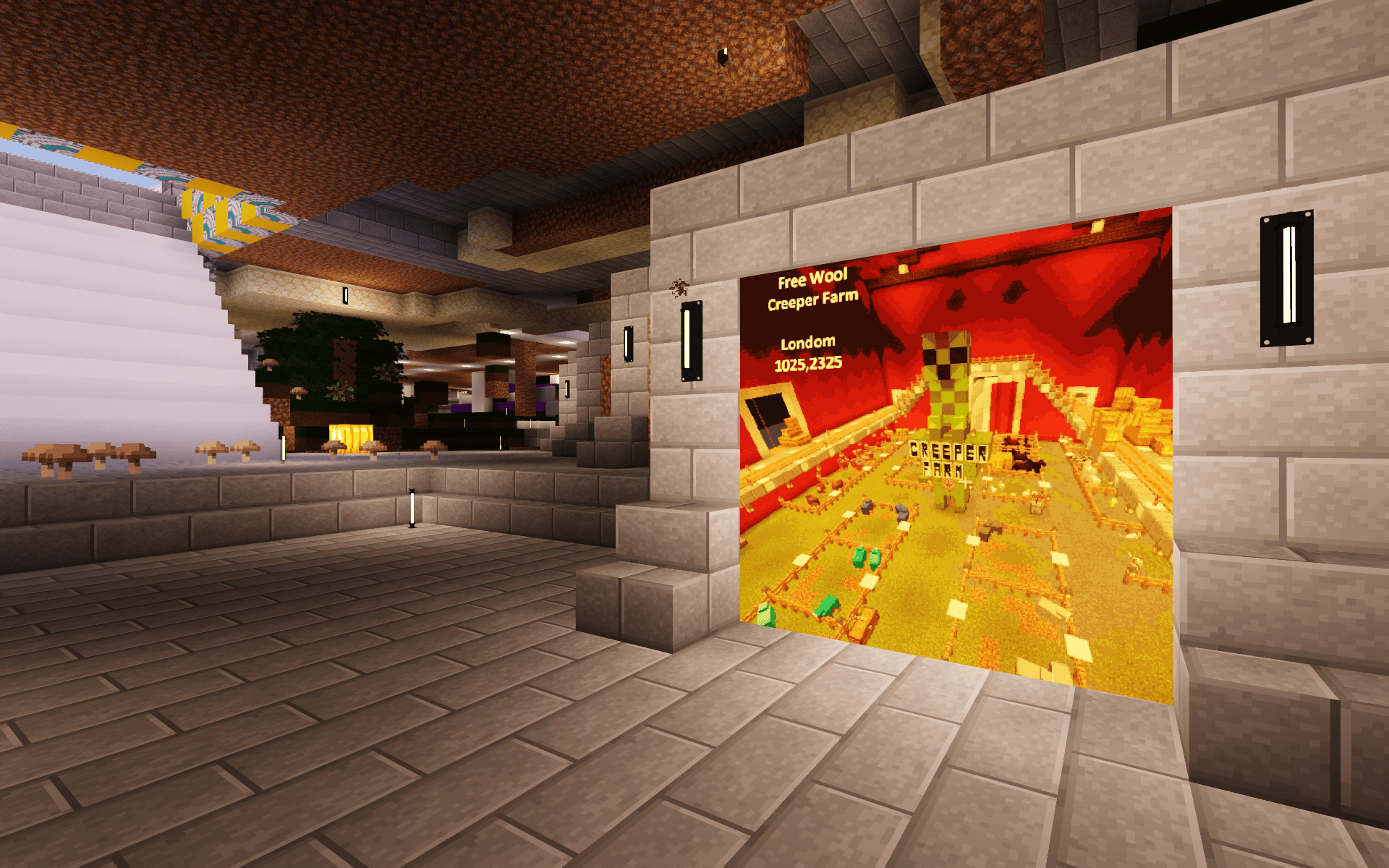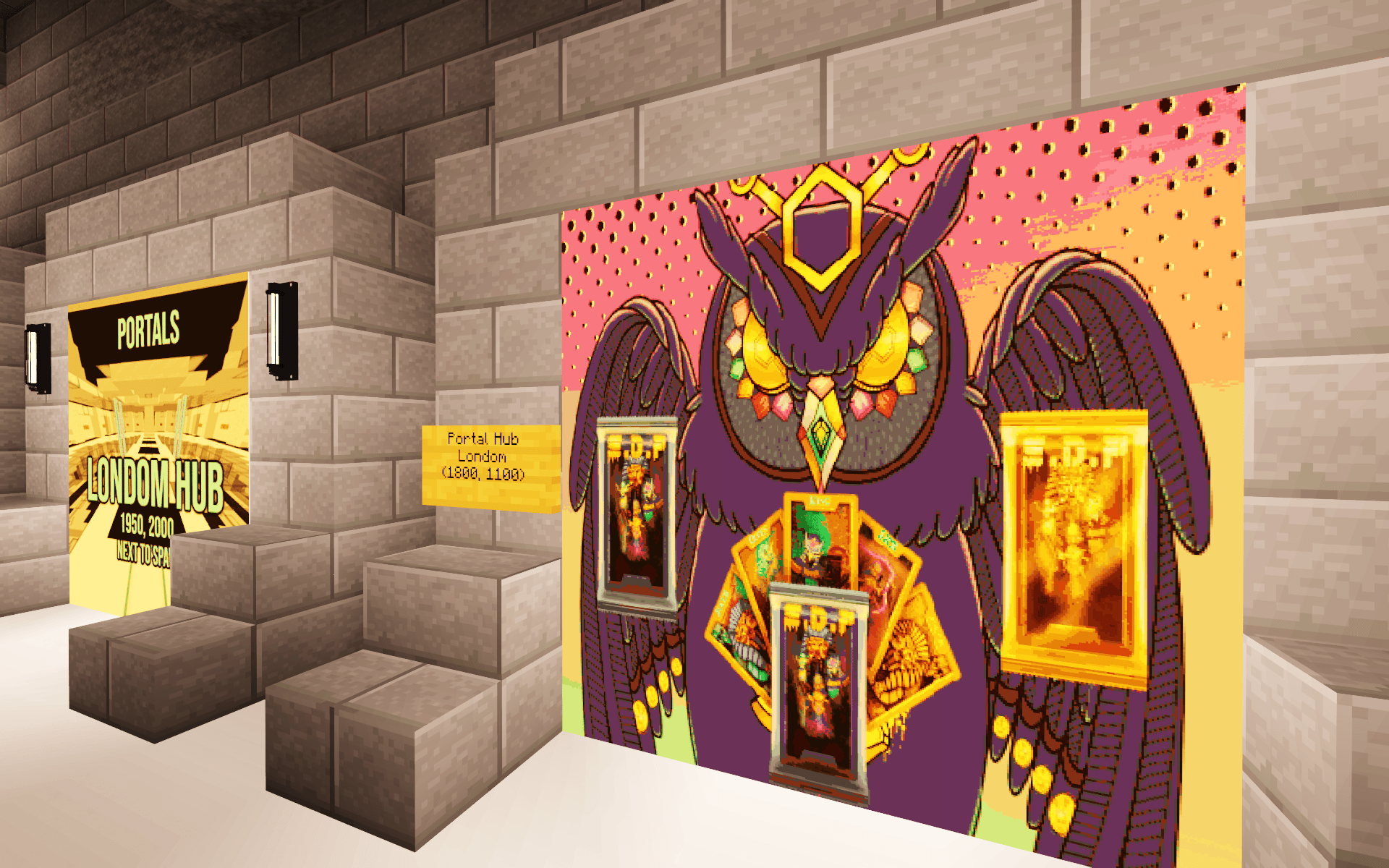 Spawn Done Right
In one of the toughest neighborhoods off the mark, it really is quite impressive the community stamina and effort that has come from the dedication of those who have decided to ensure success of the land by shaping spawn into something not only very special, but to a point of extensive value in terms of usefulness when it comes to a survival world.  The ability to jump quickly through an interconnected network of portals to various locations for resources has a value almost incalculable when it comes to what has built.  The network is so vast in fact, it is likely at this point The Uplift World's personification of 6 degrees of separation pretty much enabling connection to any other player almost at whim should you happen to have been round long enough to know the jumping in and out points beyond spawn.  If you haven't yet taken the time to explore Londom spawn and all it's immense character and value, we highly recommend that throw it high up there on your priority list.  It's a one of a kind once in a lifetime first impression well worth every Londomized step.

The Uplift World Official Links
*This post and associated images was curated by Jimmy D