99 shards of land in the mix
99 shards of land
Blend 'em up on NeftyBlocks
And start ur buildz real Thoon!!
Shardin'
If it wasn't obvious The Uplift World has pioneered a new way to get a plot through the mechanics of shards.  Shards are NFTs that can blended together in groupings of 99 and out comes a land key.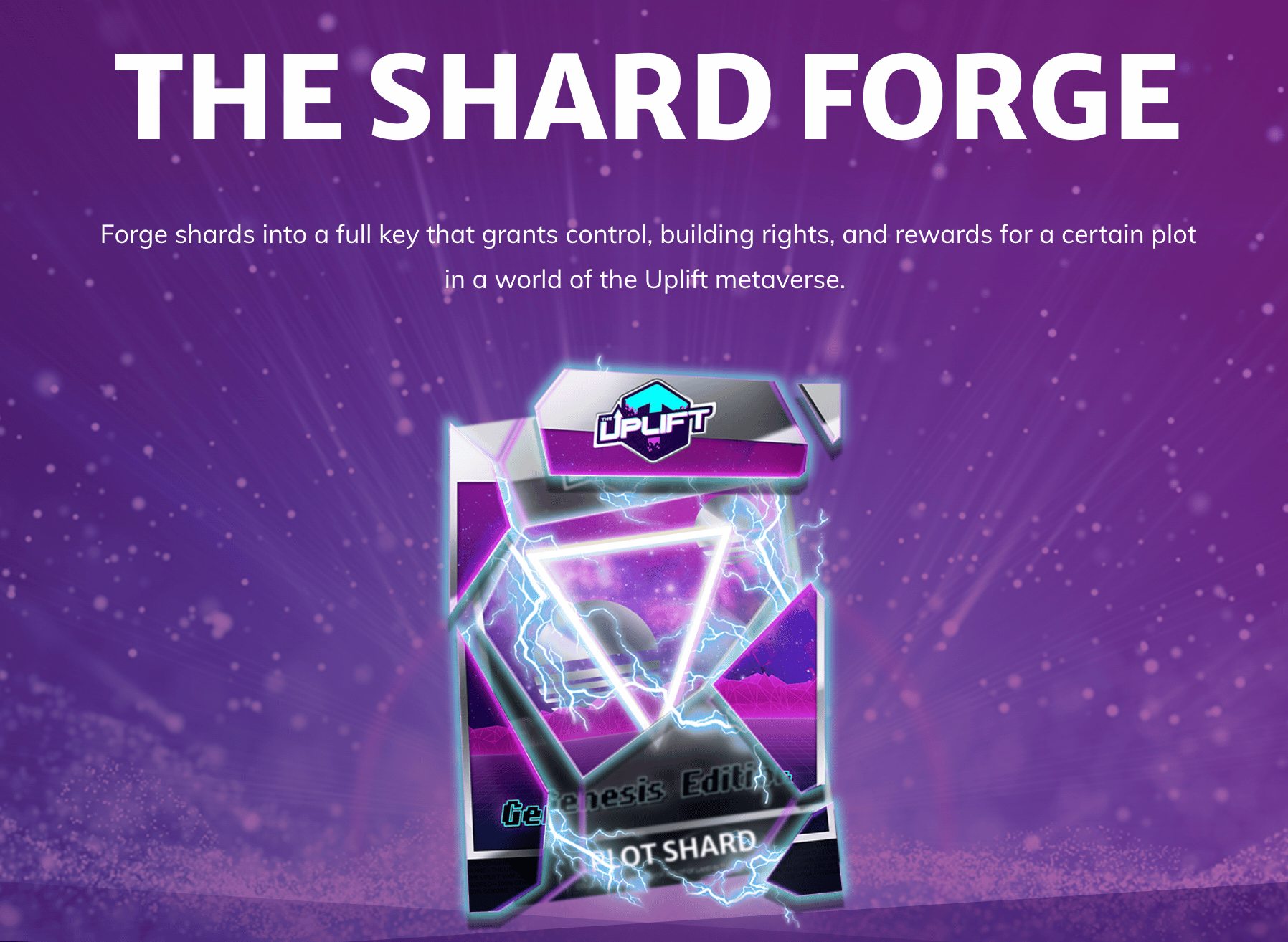 To begin with, we decided to release all of the unoccupied plots in Thoon within a 1 rail radius from spawn into the mix.  With the exception of 3 of the larger plots, that means that all the plots irrespective of size will eventually be blended with shards.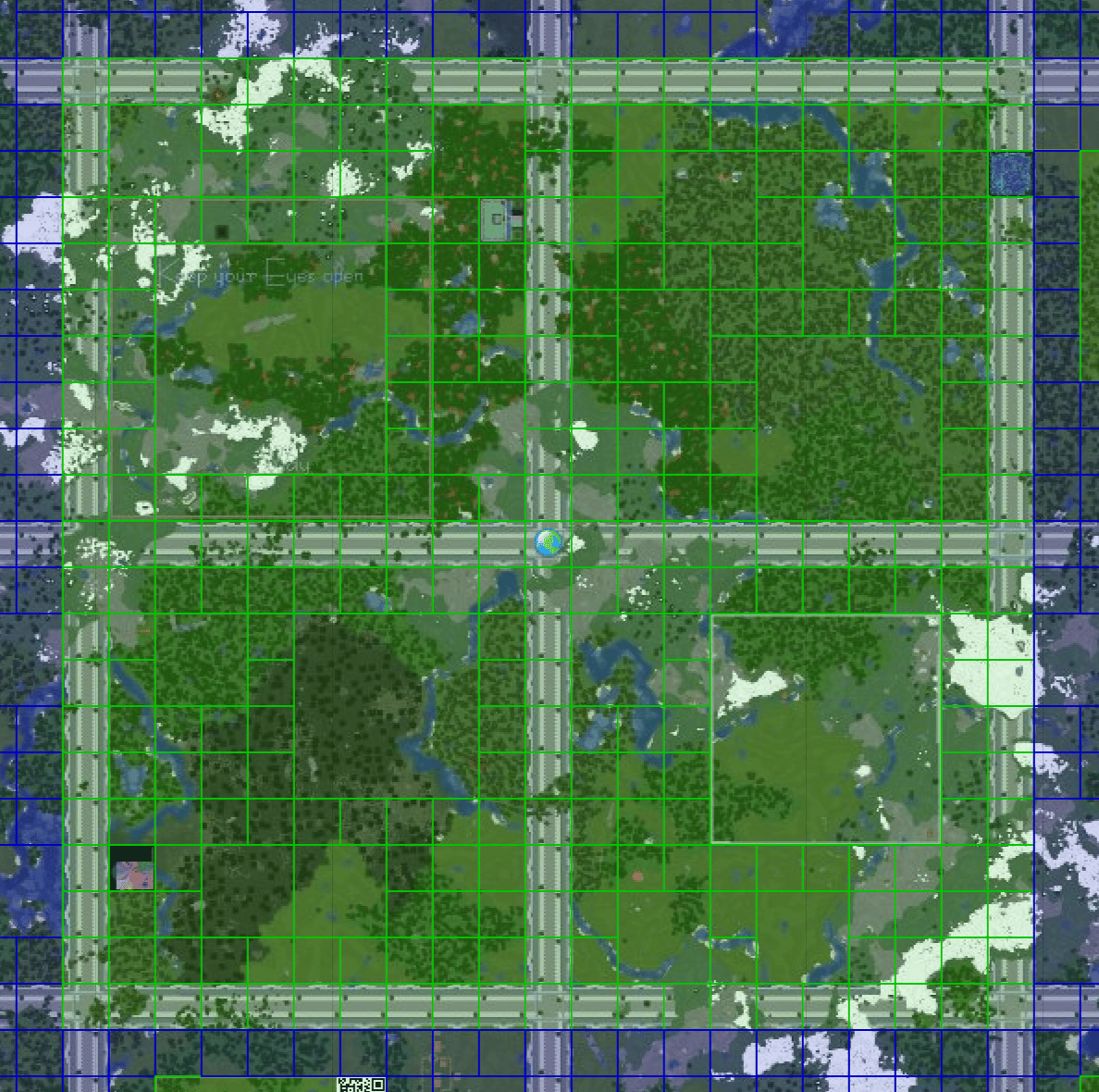 Thoon
One of our favorite memes, Thoon, was already such an iconic Uplift reference, how could we not entrust the name to its own region?. Wen stake? Wen drops? Wen Upliftium? THOON of course! Still under development, Thoon having begun with the aggregation of some solid partner community projects into the Uplift World Metaverse will now break ground on the shardin' front. Watch out, 'cause before you know know it, Thoon will be knocking on the door of now when it comes to more epic Minecraft builds and metaversal experiences.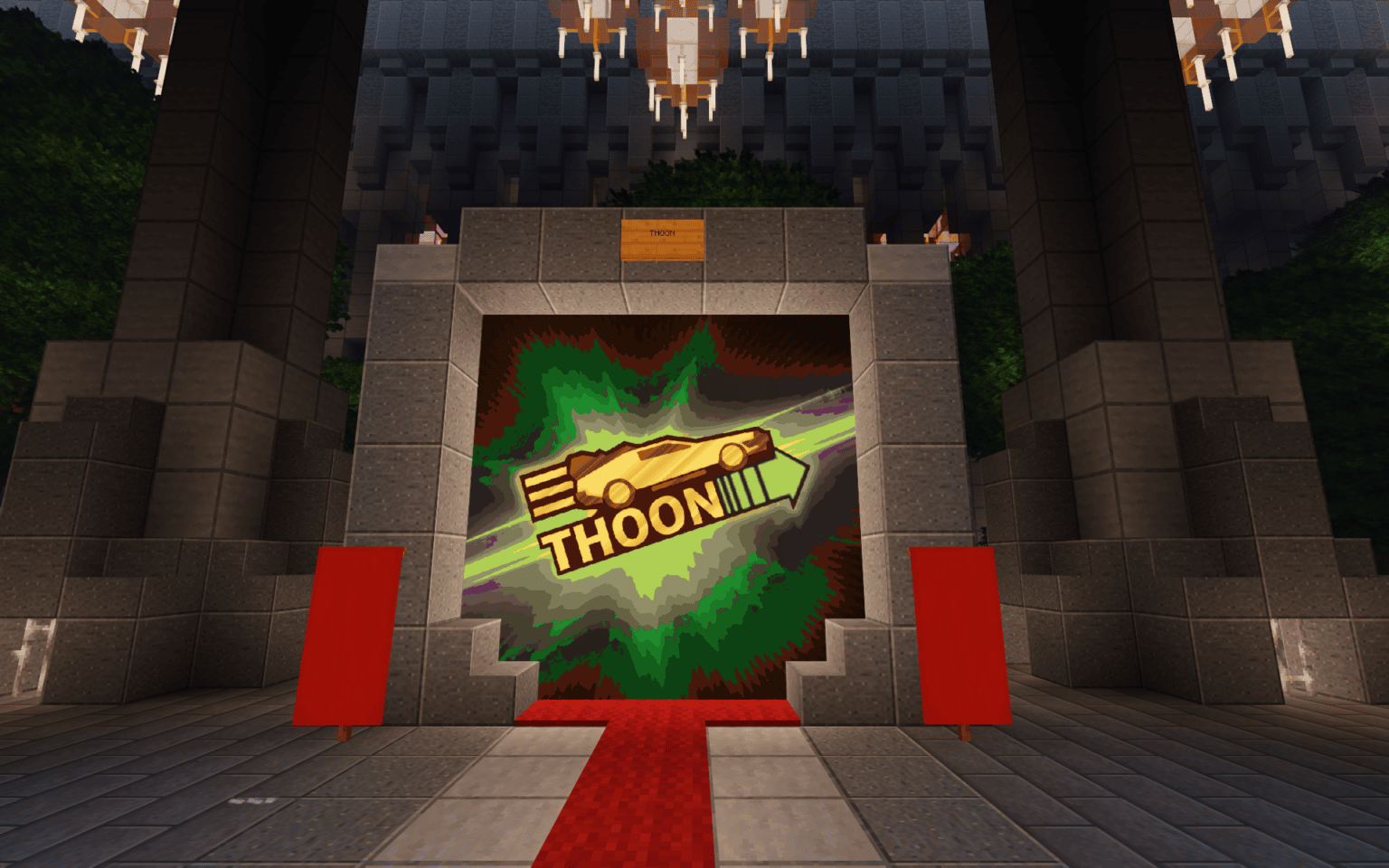 Shards
There are a number of ways to obtain Shards. Thus far these have all been gifted away by team and community members for events, as contests, and randomly to those who have tuned into The UpLifters network and other shows.  You can also find them on the secondary markets over on NeftyBlocks and Atomic Hub.  Once you have 99 of them you can head on over to the NeftyBlocks blend page, locate the Thoon World New Frontier Deck Blend and then redeem them for a whole plot in the designated area of Thoon.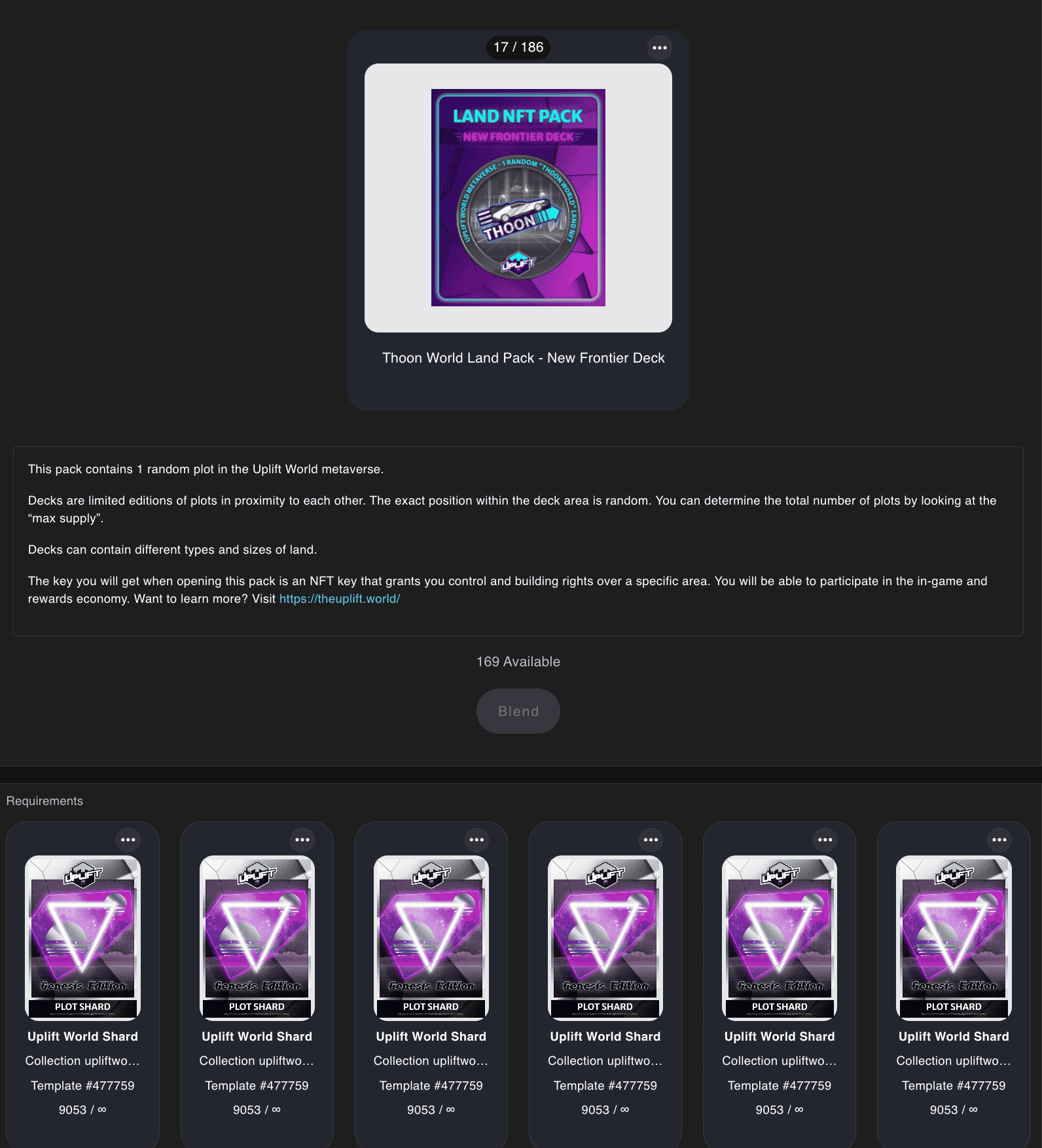 For sure make sure that you keep your eyes and ears out in the open and focused on our official Twitter, Discord, and the UpLifters network for our live YouTube, Twitch, and Twitter streams for your chance to win more shards through various upcoming giveaways, contents, engagements, and interaction.

The Uplift World Official Links
*Article published by Jimmy D