NeftyBlocks Season 6 Uplift Rewards Sponsorship
One of the staples of The Uplift World metaverse has been the active player and landholder rewards seasons.  Now in our sixth season, we are honored to announce that NeftyBlocks has offered to sponsor the pool that will go out EVERY week for the 6 weeks of Season 6 rewards.
NeftyBlocks is giving 13k+ $NEFTY to #Upliftworld rewards
Visitor BONUS for each unique visit/visitor!
Caps: Larger plots, higher reward caps!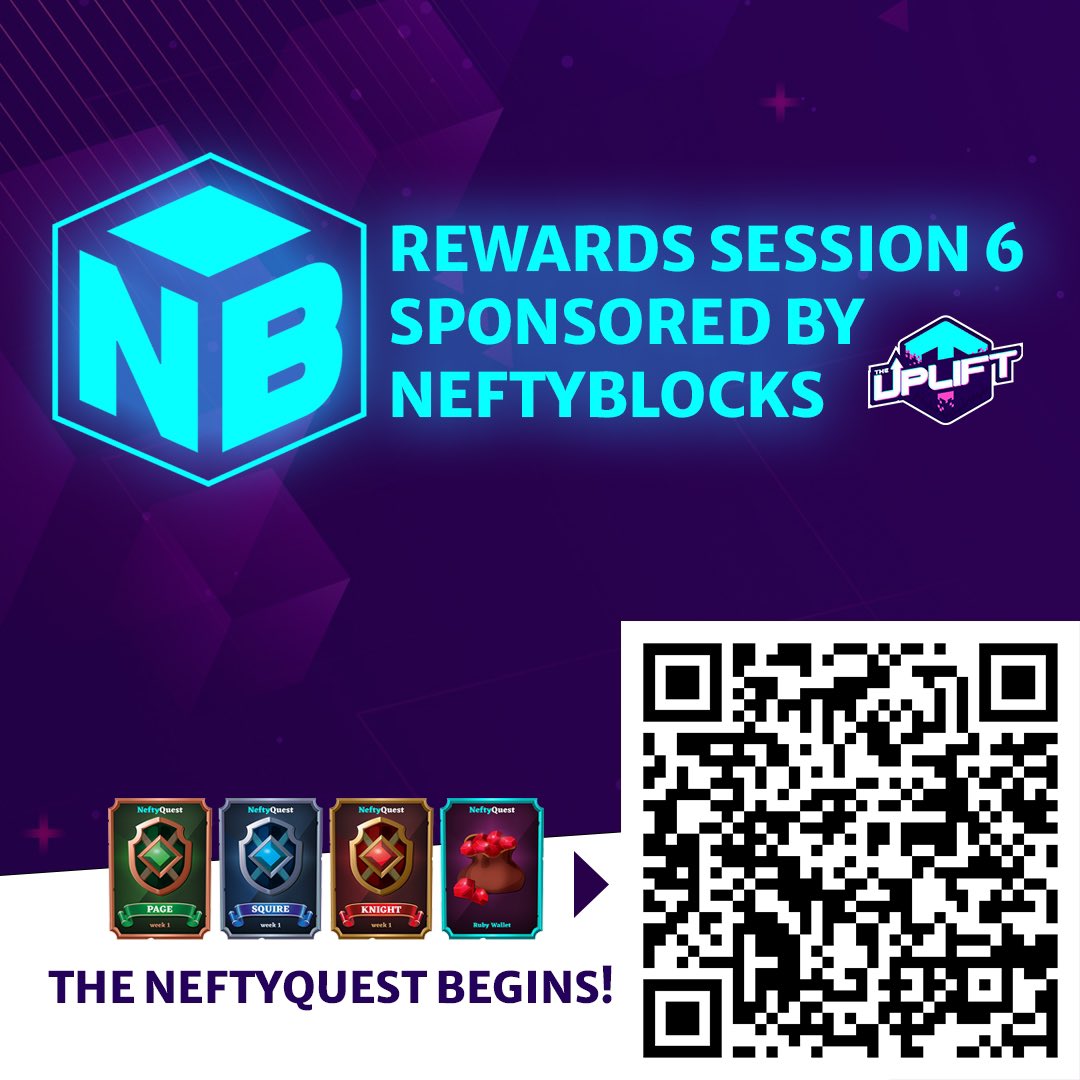 The $NEFTY Token
The $NEFTY token has various usecases helping to bolster the ecosystem and bring rewards to users in the process.

In addition, for creators and collections owners, the $NEFTY token will serve as a utility token utilizing staking within the ecosystem to release a variety of features depending upon level. For more on all the $NEFTY token offers users, hodlers, and the ecosystem in general check out the NeftyBlocks Whitepaper and head on over the NeftyBlocks to read and interact with the rewards page.

Nefty Happy Hour
As many of you now know, The Uplift World has been hosting a happy hour event in world on our official Twitter account through spaces.  For our third official in world meet up we are happy to announce that we will be meeting at 5pm EST over at the NeftyBlocks HQ in Old World at -800, -250.  Looking forward to seeing you all thre.  Check out the venue and some backstory to NeftyBlocks with our previous feature below!!
NeftyBlocks
Here at the Uplift we feel really honored to be able to work in an ecosystem alongside such a stand up team as the NeftyBlocks crew.  Having carved out a space and defined themselves as the #1 Trade-2-Earn marketplace for buying, selling and creating digital collectibles allowing users to explore the power of NFTs today using a wide range of community-driven tools, it is clear to see how groundbreaking this will all be as the whole ecosystem progresses.  Always pushing the boundaries and taking the steps necessary to ensure the success of all those that have put their trust in them, Nefty really has allowed so many to rise up to a standard that would be unimaginable without them.
As for what is next, well, come tune into the UpLifters network next Tuesday at 9am EST for another episode of Shop Talk with NeftyBlocks.  We can't say for sure that you will learn something new, but if history is any sense of past president then it is more than likely that we will get yet again another taste of them laying out a new way in which behind the scenes they have been actively on the cutting edge of defining an industry standard we can all be proud to be a part of.
NeftyBlocks Official Links

Building Blocks of Inspirational Value is a series dedicated to the most amazing things done by exceptional members of our community.  More than just an amazing build or cool design, this feature series focuses on those and their perspectives that bring a higher order to both what we do here in the metaverse and the brother space to which we are enveloped in.  With a focus on value for the community at large, this series features those that through their efforts help to uplift us all.
The Uplift World Official Links
*Article written and published by Jimmy D