The New NFT Creator is Here!!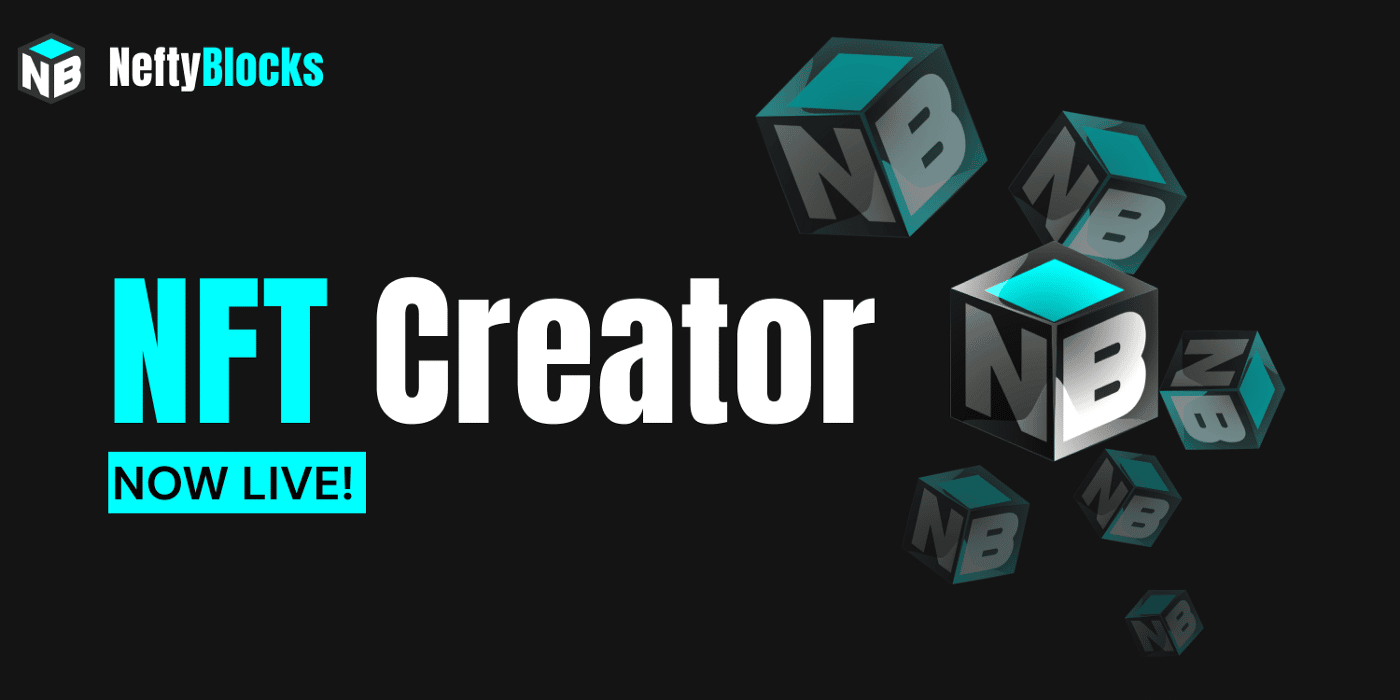 Just like you — the amazing community of NeftyBlocks and WAX, we strongly believe that WAX is the absolute best blockchain for NFTs. You already know that because as of now, you have successfully dropped more than 3.3 million NFTs through NeftyBlocks!!
However, we see that there are millions of collectors and creators out there who want to join the NFT party, yet have trouble getting started. We want nothing more than to introduce them to the WAX Blockchain, and empower new collectors and creators with all the features NeftyBlocks has to offer. That is why becoming an end-to-end collection management platform has been a top priority for our team.
Today we are proud to announce the release of the first version of the NeftyBlocks NFT Creator! It is now possible to create collections, schemas, and templates all from NeftyBlocks. We encourage everyone to try it out! We are readily available in Discord to hear your feedback!
The current NFT creator offers you:
Creating Collections
Creating Schemas
Creating Templates
Locking the max supply of existing templates to match the circulating supply
Preview any NFT image
Preview any NFT video
Minting NFTs in bulk (1000+)
Minting with mutable and/or immutable attributes
Manage collection permissions
Consider it a rough diamond. As always, we have a solid set of quick-to-release incremental upgrades planned for these tools. You can expect to see more new features as soon as we are confident of their added value to the community.
Our community guide Chris gladly guides you through the creation process in this YouTube walk-through!
This release marks the beginning of our goal to make NeftyBlocks the go-to platform for NEW collectors and creators coming into the NFT space on WAX. Together with the amazing community on WAX and our beloved NeftyBlocks pioneers, we will take the 2022 NFT space by storm.
We all know, however, that every good party needs good decoration. Listening closely to the community and having a fully dedicated team of UI/UX designers and developers on the job, we will also release a complete redesign of the NeftyBlocks marketplace by the end of the month.
We are working hard to make sure that if you are only going to attend one party in 2022, the NeftyBlocks party is the one you want to join!
(Originally published on the NeftyBlocks Medium page here)

The NeftyBlocks ecosystem is flourishing. More and more creators and collectors are joining the community, and your enthusiasm for the NFT Creator brings great joy to everyone on the NeftyBlocks team! Surely, the value you are bringing to the community does not go unnoticed, and should be rewarded!
We are launching NeftyBlocks Community Bounties. In exchange for your efforts towards growing the NeftyBlocks ecosystem, you are rewarded with precious $WAXP, $NEFTY or unique NFTs!
Today, we are starting with
Community Bounty #1: Become a Creator!
Potential Rewards:
1st place — 400 USD worth of $NEFTY
2nd place — 250 USD worth of $NEFTY
3rd place — 100 USD worth of $NEFTY
Every participant will receive a collectible NFT badge! Collect all bounty NFT badges to participate in future activities.
What we are looking for:
On January 17th, we launched the NeftyBlocks NFT creator. We are looking for community created tutorials answering:
How to get started with NFTs on WAX?
You are free to use your creativity, but you could include:
Step-by-step instructions of the creation process
Your thought process,
Your NFT ideas and experiences,
What you liked and disliked about the creation process
Any other creative ideas you may have
As we are all NFT pioneers, we challenge you to put yourself in the shoes of someone who is new to the NFT space. How do we welcome them with open arms?
Requirements:
Show newcomers to the WAX blockchain how to get started as an NFT creator using exclusively the NeftyBlocks NFT Creator tools.
Format:
Video or Text (Course, Blog, Tutorial, other) to be posted on the social media of your liking.
Duration:
Jan 18th — Jan 28th (10 days)
Submit your URL here before the deadline of Feb 28th, 4pm UTC:
Click here to submit your entry.
We look forward to your submissions and feedback!
*Note: Entry must have been created and published in the 10 days of the bounty period.
** To be considered for this bounty, you must submit your URL and WAX Wallet address through the Google Form. Please contact us through Discord if you have any questions about the bounty. Submit through the link below!
(Originally published on the NeftyBlocks Medium page here)