THE END PARTY IS SHAPING UP TO BE PRETTY HAPPENING.  FIND OUT ALL YOU NEED TO KNOW TO GET THE MOST OUT OF THIS UPLIFT WORLD METAVERSE EVENT BELOW.
When
The End is for this event is open from the 9am EST the 9th to the 16th of March, 2022
Where
The End can be entered from portals in Upluft and Londom spawn.  It can also be accessed from hidden portals at Gratitude and Chik'in Ka'ah.  The first person to to find and punch the sign to start the party will get a prize donated by the community.  Those portals will also appear on the map after the party has been started.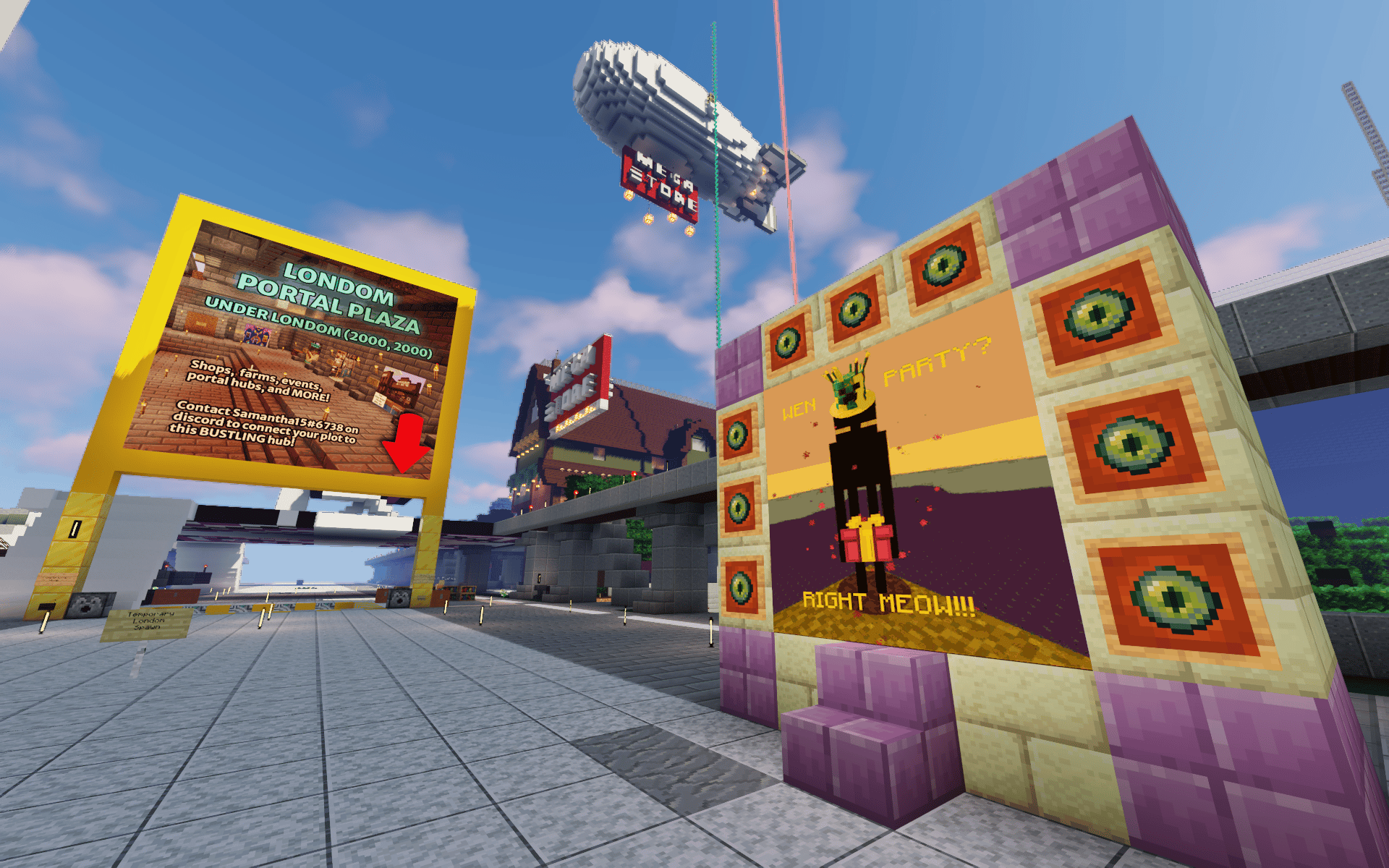 The End Party Gamemodes
PVP: Be prepared for surprises.  Keep inventory is set to off, PVP is enabled, and it is very hard.  If someone kills you they get to keep your stuff.
PVE: When going through this portal you also need to be prepared for surprises, but keep inventory is on, and PVP is disabled.  Mobs are still a problem you need to contend with though.

Did somebody say there would be presents?
Absolutely! Player heads will be hidden every time the geography is refreshed and the dragon is respawned. On the first day, they will be easier to find, but this will become progressively more difficult over the course of the event.  In the PVP End there will also be wandering pinatas.  If you enter the PVP End, you consent to other players keeping your inventory when they kill you.
Wen Dragon Fighting
The dragon will be spawned on a regular basis, at least every 12 hours. Posts in-world and on the socials will will be dropped before the dragon is set to spawn. This process actually requires restarting the server, but thanks to the genius of Dr. Wayne, our survival world cluster will not have to endure multiple restarts during the event.
How can I get out with my stuff?
To leave the party, all you have to do is use the command /server worldname just as you would in porting from any other world beyond The End.

Welcome to the World of Uplift Events
Have an event of your very own in mind?  From PVP fighting, to ice track and other races, gallery showings, and pretty much any other types of event you can envision hosting or being a success in The Uplift World, don't be shy and let us know. We are always open for considering a multitude of event ideas to collaborate on helping our communities in the metaverse expand and grow!

The Uplift World Official Links
*Cover image photo by Chiapet.  End planning and event details done by The End Party Planning committee.