Keeping tabs on all the amazing things happening in the metaverse really ain't always that easy.  We try our best here on WhereWeHideAllTheAlpha.com to showcase all the incredible people, builds, and events that have made this metaverse home, and although even we are surprised at the amount of amazing things we are able to showcase, it barely scratches the surface.  Lucky for us the metaverse is made up of a community that really does understand the fundamental concept of a rising tide lifting all ships, and although we are appreciative to each and every one of you for contributing in your own special way, it is the most recent initiative of TinyMrsB that we are ecstatic to showcase here today!
The Shop List
Created as a resource to easily navigate community creations on The Uplift World server, The Shop List allows users to find shop locations and inventory, work for hire, portals and more.  To get started, simply head over to The Shop List Homepage and select the world you wish to explore. From here you can navigate through each area.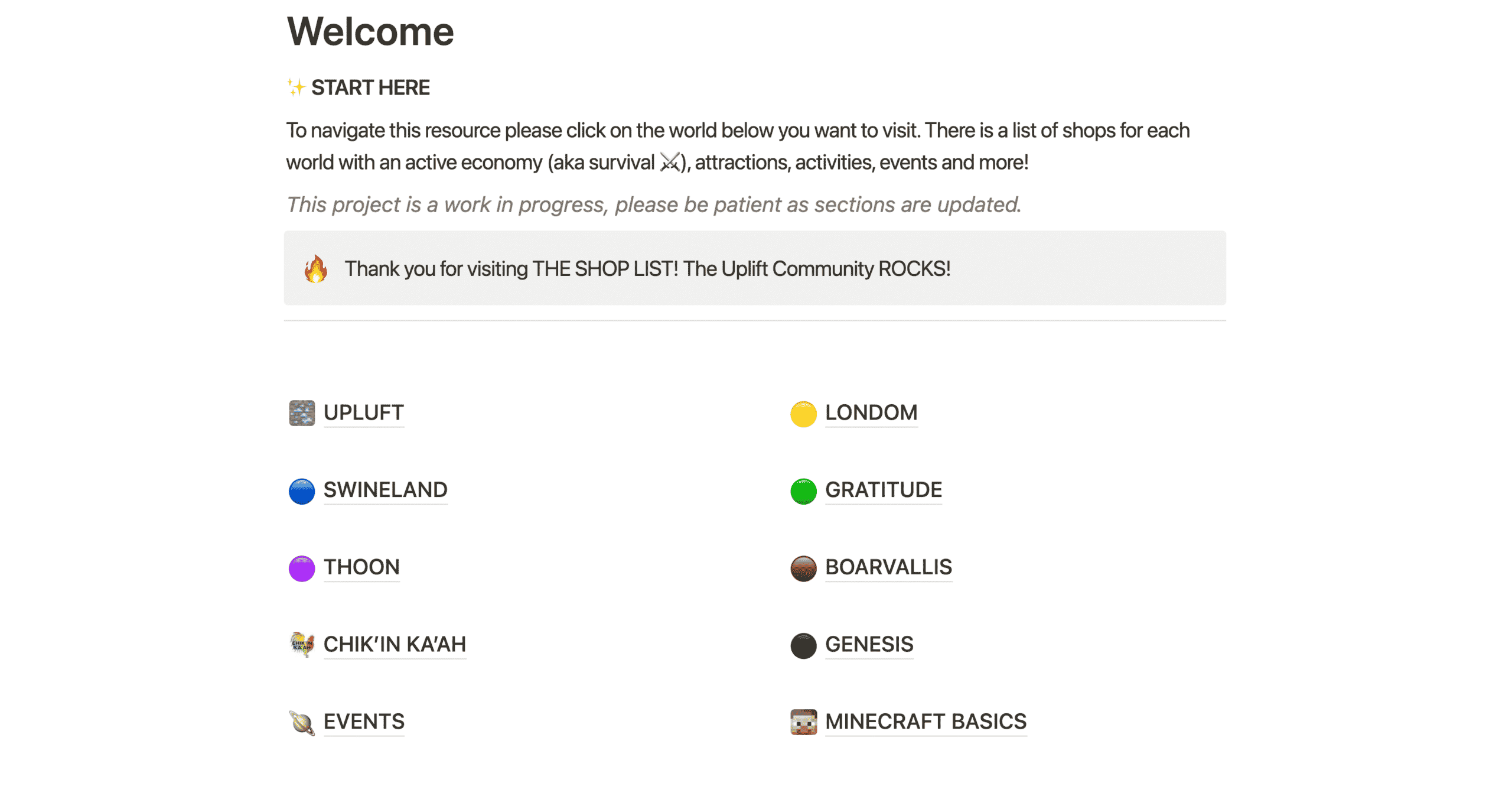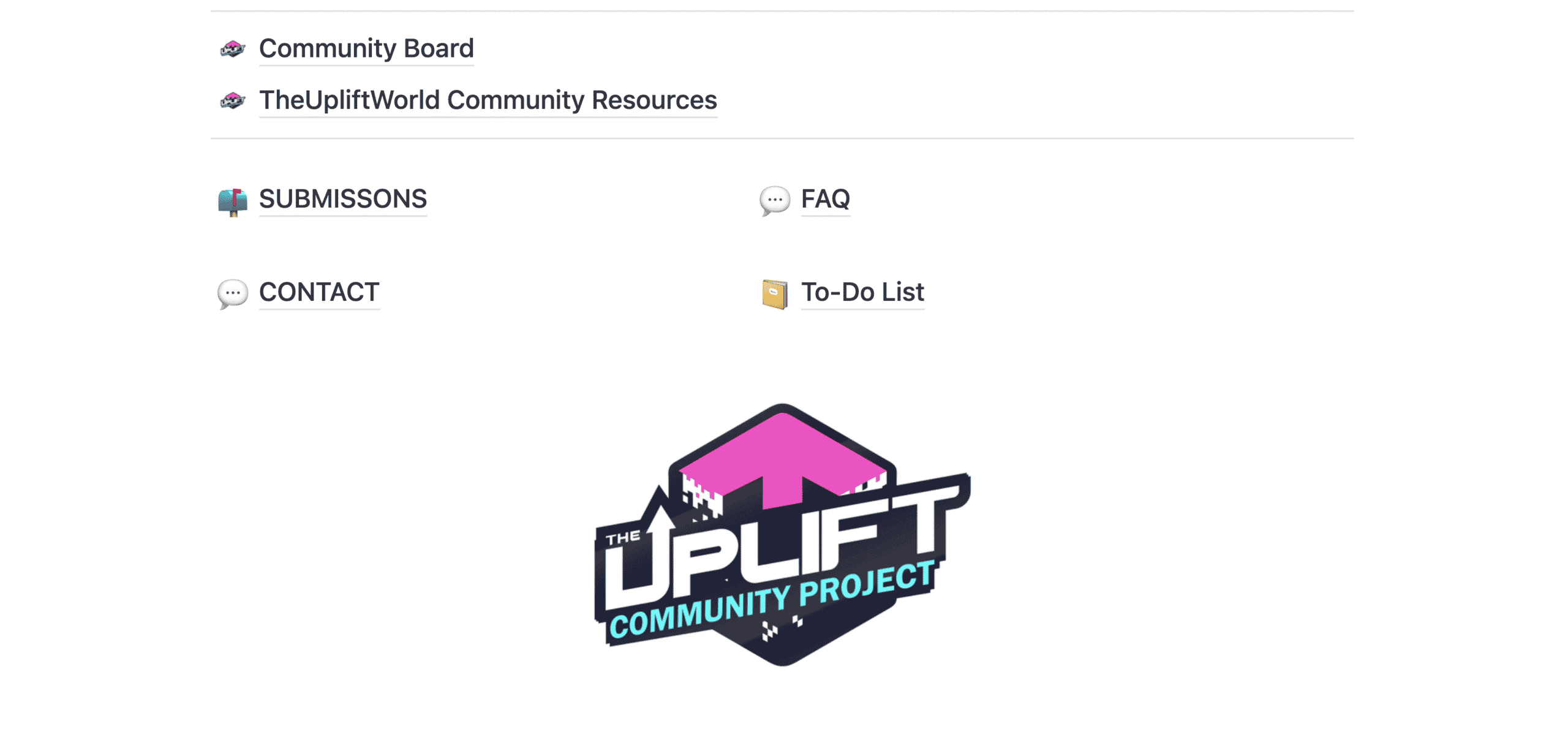 As you can see, the site itself is simplified so everything is clear and easy to find.  Each region of the metaverse has its own section with an added one for events.  This being a community site, anyone can register with a simple standardized form found under the submissions tab.
The user is met a list of shops and other features such as galleries, mob farm locations, attractions, and portal hubs depending upon the region itself.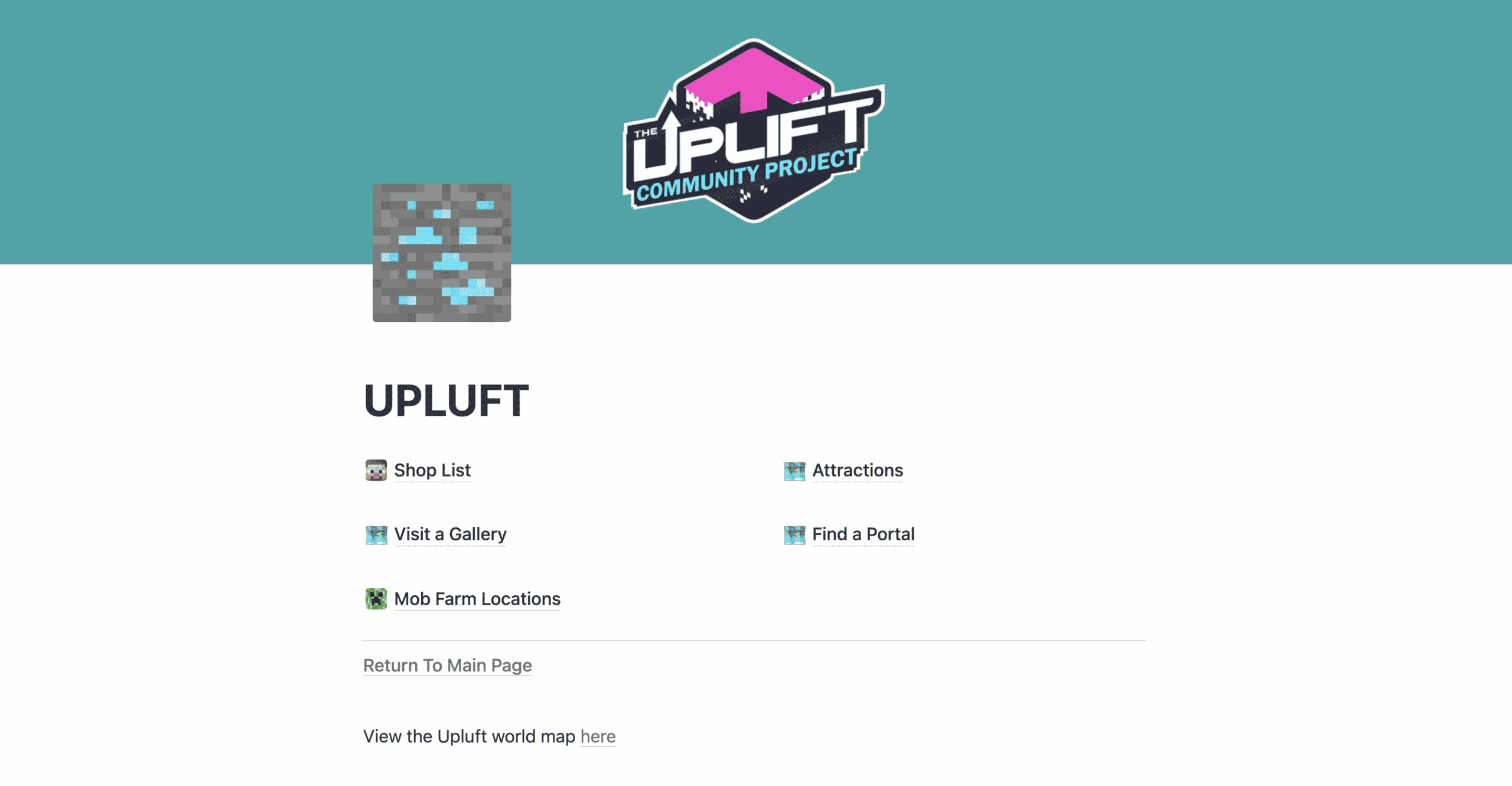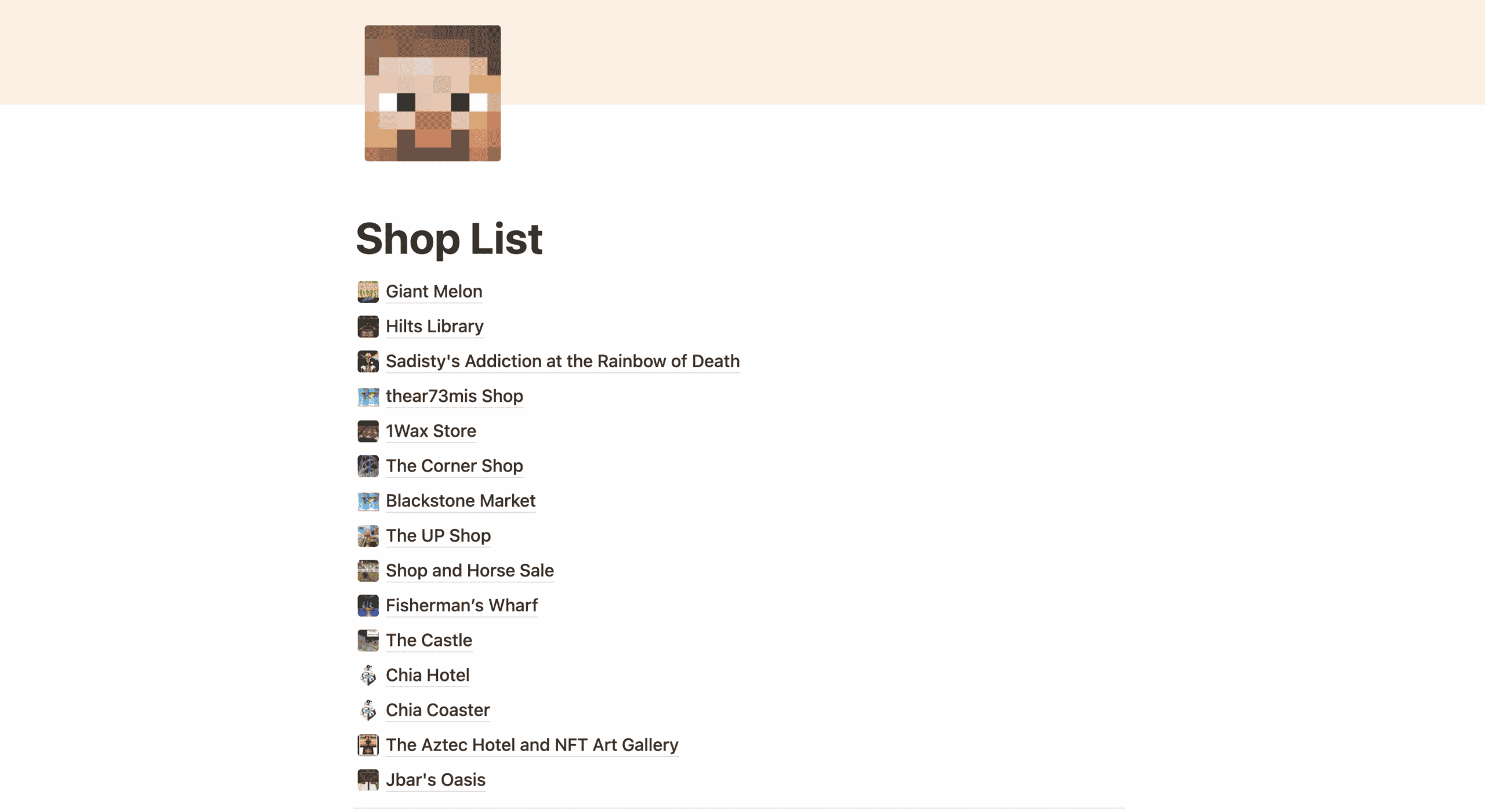 Having a gander inside each of the listings will reveal what kind of experience awaits you should you decide to visit.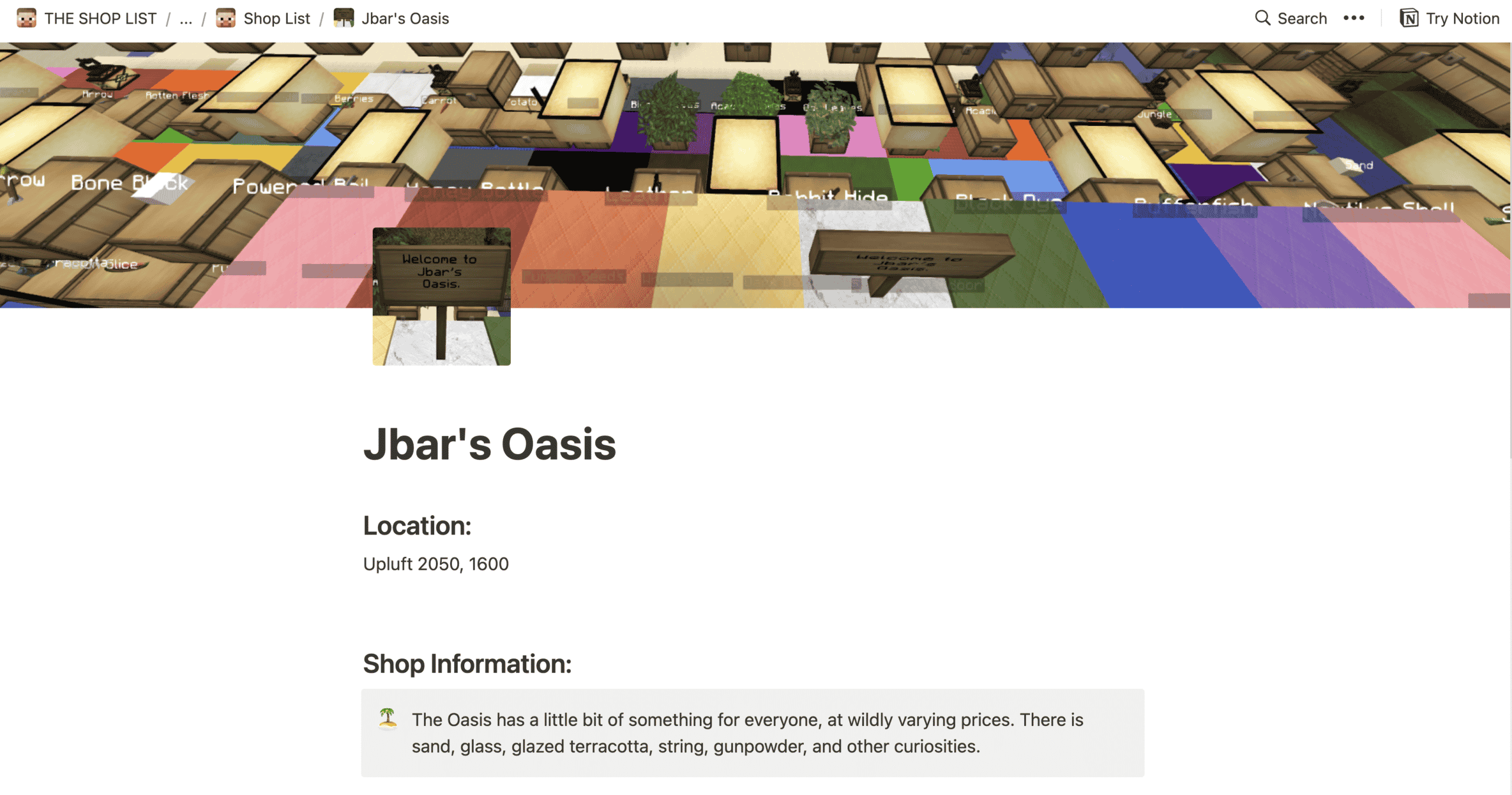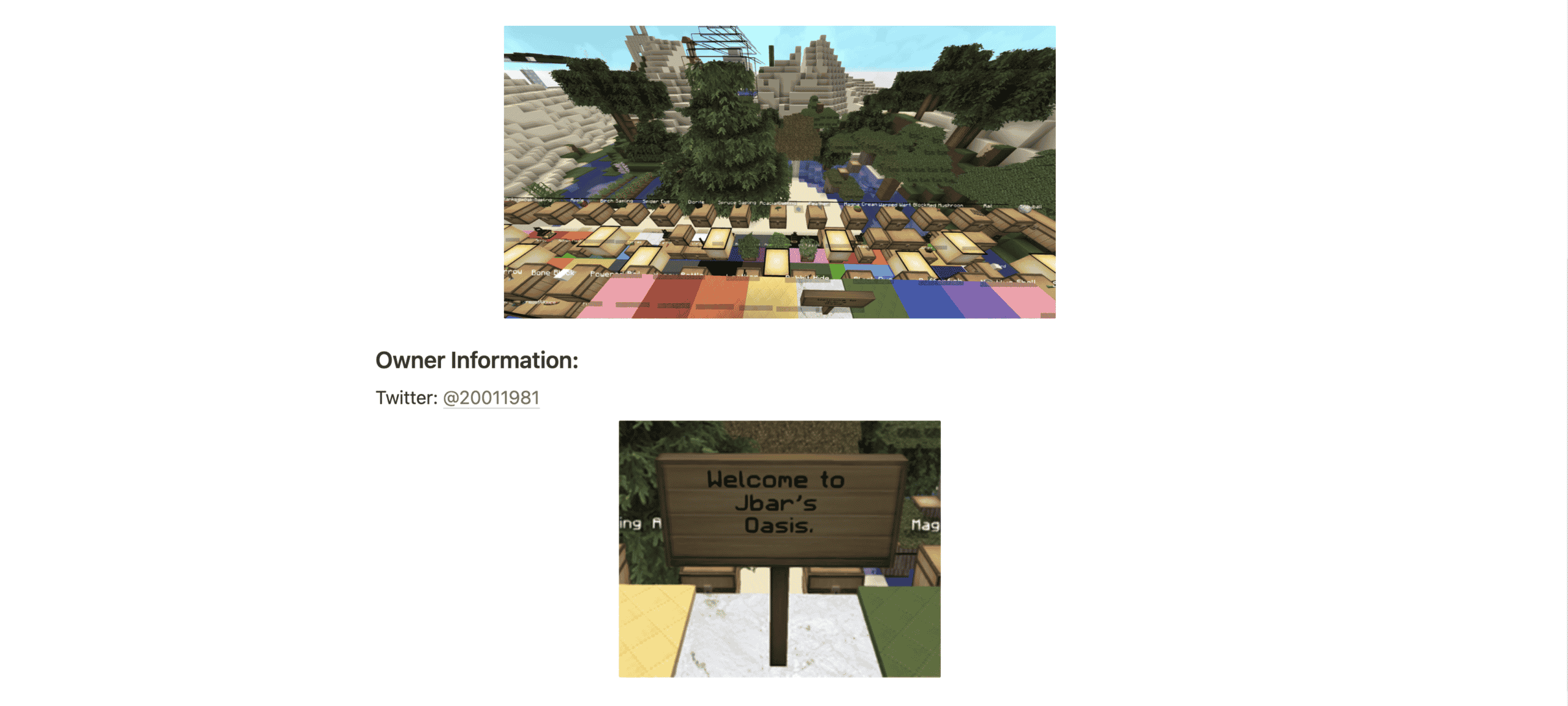 The layout for some of the subsections have been optimized for a better viewing and research experience.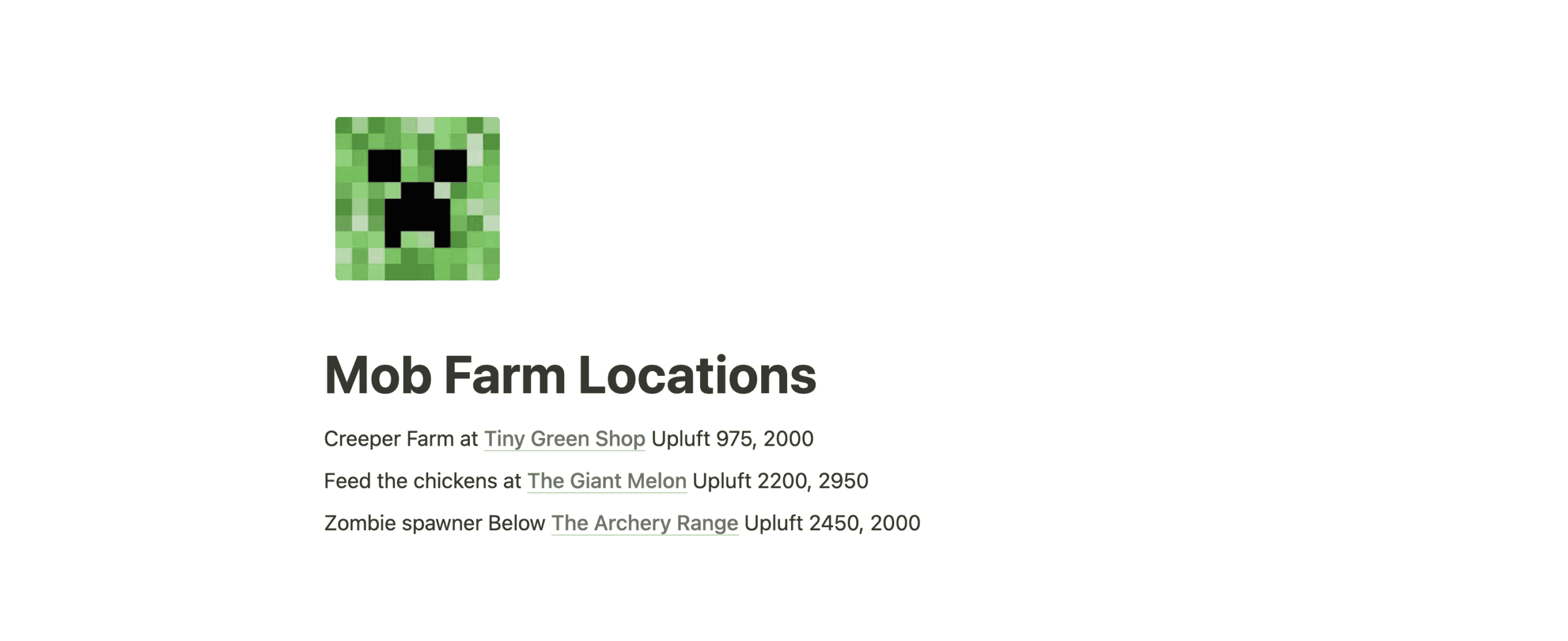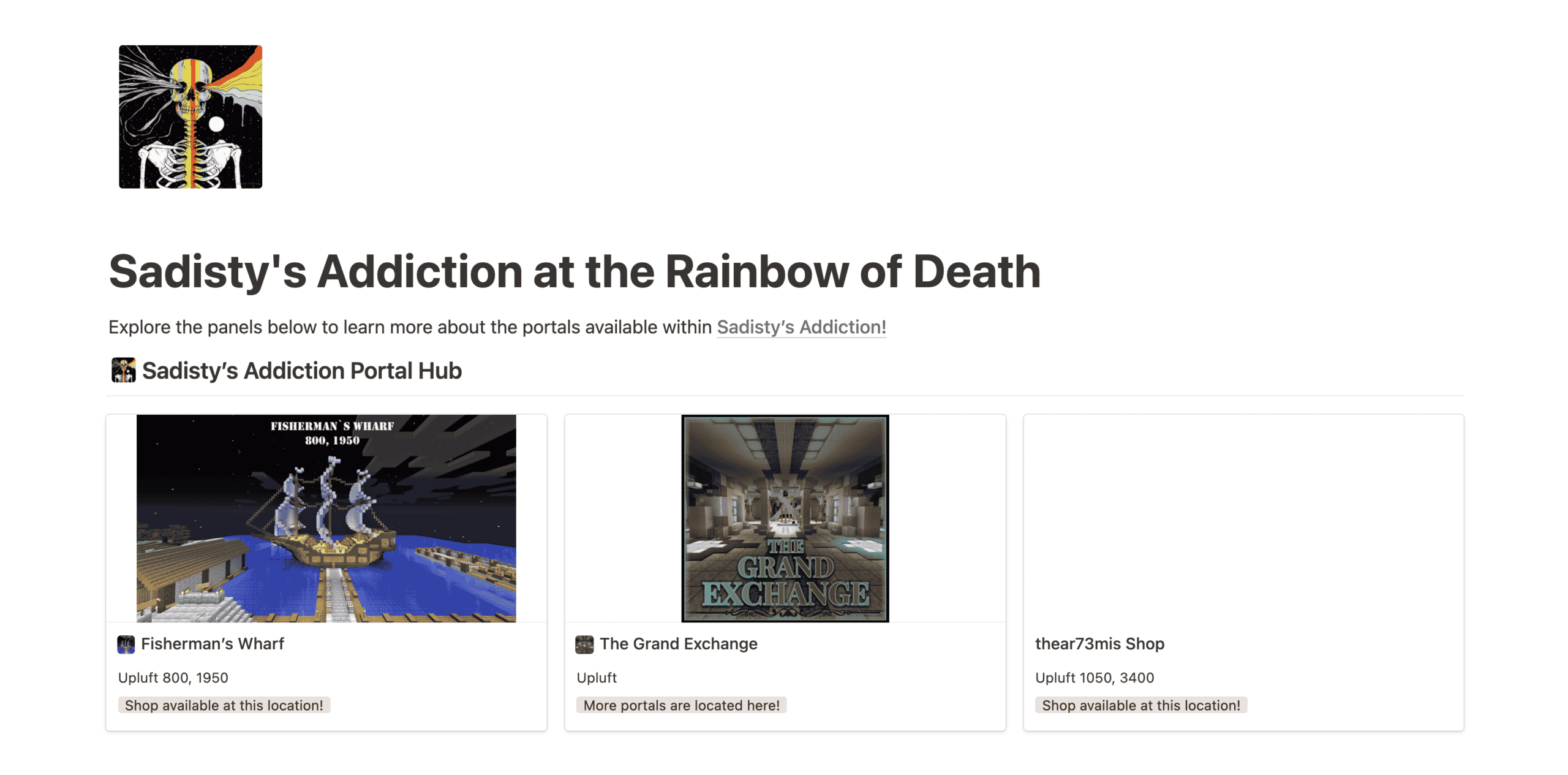 Beyond what is listed in each region, The Shop List also allows for the posting of Events and Community Services. These also consist of open submissions for any who want to promote their Uplift World event or community skills and/or services.  It's a good place to keep an eye on if you are looking for things to do in the metaverse or looking to hire builders, shop a fellow members small business or even find a freelancer!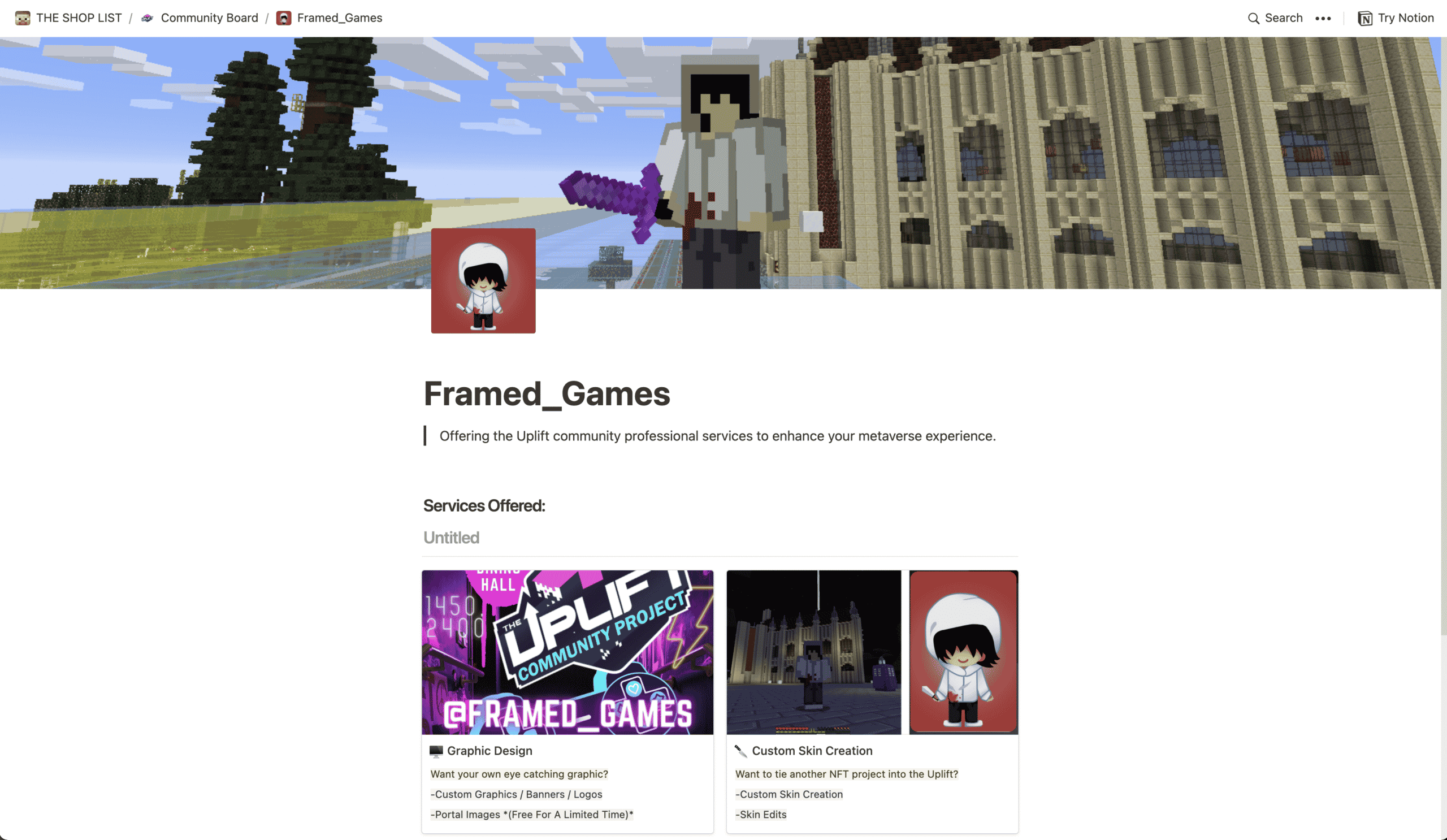 Oh, and should you happen to have an idea of a category you think would be a good add, please do reach out to the founders of this community led page and it may just appear on the To-Do List.
Pretty impressive really, what has come about in such a short amount of time.  Watching this whole site grow has been an experience to marvel at and keep up with.  It is almost hard to fathom that as pointed out on the FAQ page, at present the Shop List page will be updated regularly at 8:00am CST Monday through Saturday.  And with that you can see just why it is that we are so ecstatic about all that TinyMrsB has created here with a here dedication and time towards bettering the whole community that is a part of The Uplift World metaverse.  We hope all of you find as much value in this community led project as we do, and those that can, find ways to reach out and support Tiny either with development or donation help as what has barely begun really does showcase the beauty of power of community that puts action into being enhancing the metaverse experience for us all as a whole.

Thank to everyone joining us here today.  Your support is very much appreciated both in metaverse and beyond.  Should you yourself happen to have any events, galleries, interactive, or even culturally inspired build that you think people would enjoy hearing about, don't be shy and get in touch with Jimmy D on Telegram, Twitter, or Discord and we will be sure to figure out how we can get them up here for all to see right here on WhereWeHideAllTheAlpha.com for others to enjoy ASAP.
The Uplift World Official Links
*Article curated and published by Jimmy D