A new community member led experiment is underway tapping into the possibilities of utilizing NFT's for the purposes of mining.
.
Now of course if you are in
The Uplift World Metaverse
ecosystem, or even just plugged into the broader WAX world of NFT's with utility, the concept of miners is likely not foreign for you.  The idea that an NFT can produce tiny drips of value really is foundational to the reward based in metaverse token system that so much of our services are based upon.  Personally we have had quite a bit of fun with this, releasing over time all variety of
tiny drip disk miners
, to
mythic founders miners
, and just recently,
cross project partnership NFT blends dropping new collaborative miners
out of the other side — all which plug you into that sweet sweet Upliftium you all desire and need.  But this post ain't about our official Upliftium miners, but rather a community member initiative working towards a new way to think about rewarding hodlers.
.
The StonkMinersz NFT
Brought to you by a member of the community, this miner is not plugged into
Enter.theUplift.World
as our
official Uplift Miners
.  Think of it more as a private enterprise, which should excite you, as it really does open the door of possibilities when it comes to community led initiatives.
.
The
StonkMinersz
produces Liftium and is sent out to hodlers weekly.  Thus far only 50 have been sold.  Although there is another 200 slated for sale, at present those have not been released and there is no immediate urgency to do so.  For the 50 that have been released the reward is slated to be 300+ Liftium per week.
.
.
But wait… doesn't that mean that when the others are released that the reward value for these will go down?  Well, for those used to reward pools you might be excited to know that The StonkMinersz have put some thought into this.  For one, if other miners are sold the price is slated to be much higher than the first round of 50 due to the pool dynamics being diluted with more miners.  WAX from the sales will then be used to buy new miners to increase the drip rate per hour. WAX from the secondary market sales will also be used for buying new miners. At least that is plan set out by the creator of these independent token miners.
.
If you want to check out the wallet who holds all these NFT's, simply go to
https://wax.atomichub.io/profile/upliftminers#inventory
. As you can see, in addition to the miners this wallet also holds lands in
The Uplift World Metaverse
. Land rewards from these lands are also set to be used to buy new lands to increase the land pool or distributed as rewards to those that hodl The StonkMinersz NFT.  There is a small website currently in the works where you can easily see the mining power these miners yield.
.
For those that just cannot wait however, you can check the Liftium mining details by searching for the account with the UUID 18d666be0c504b7a94b7478494e345dc over at the
Upliftium Drip Leaderboard
.  Right now for example, 15,258 Upliftium/h is being mined, when divided by the 50 miners out there yields a rate of just over 300 Upliftium per hour! Please bear in mind that this mining rate is entirely based on Uplift World mining pool size and is subject to change, but generally speaking the rates tend to remain relatively stable over time.
.
Beyond just collecting rewards, these Uplift World lands are also open to those who would like to be whitelisted.  This will increase seasonal land rewards for The StonksMinerzs pool as well as act as a place for people that might link to try their hand at metaverse building out for a time before they are ready to or able to get their own lands.  Of course, it is always good to have amazing builds that people want to visit, so if any members out there in the community would like to also get a whitelist to the plot and deck it out something fierce with an awesome build all would love to experience, then that is all the better as it will greatly increase our land rewards and thus the value of the overall pool attached to the miners in the process.  For those interested, simply tag Chris P (Swineland) in
The UW Discord server
and send him a DM.
.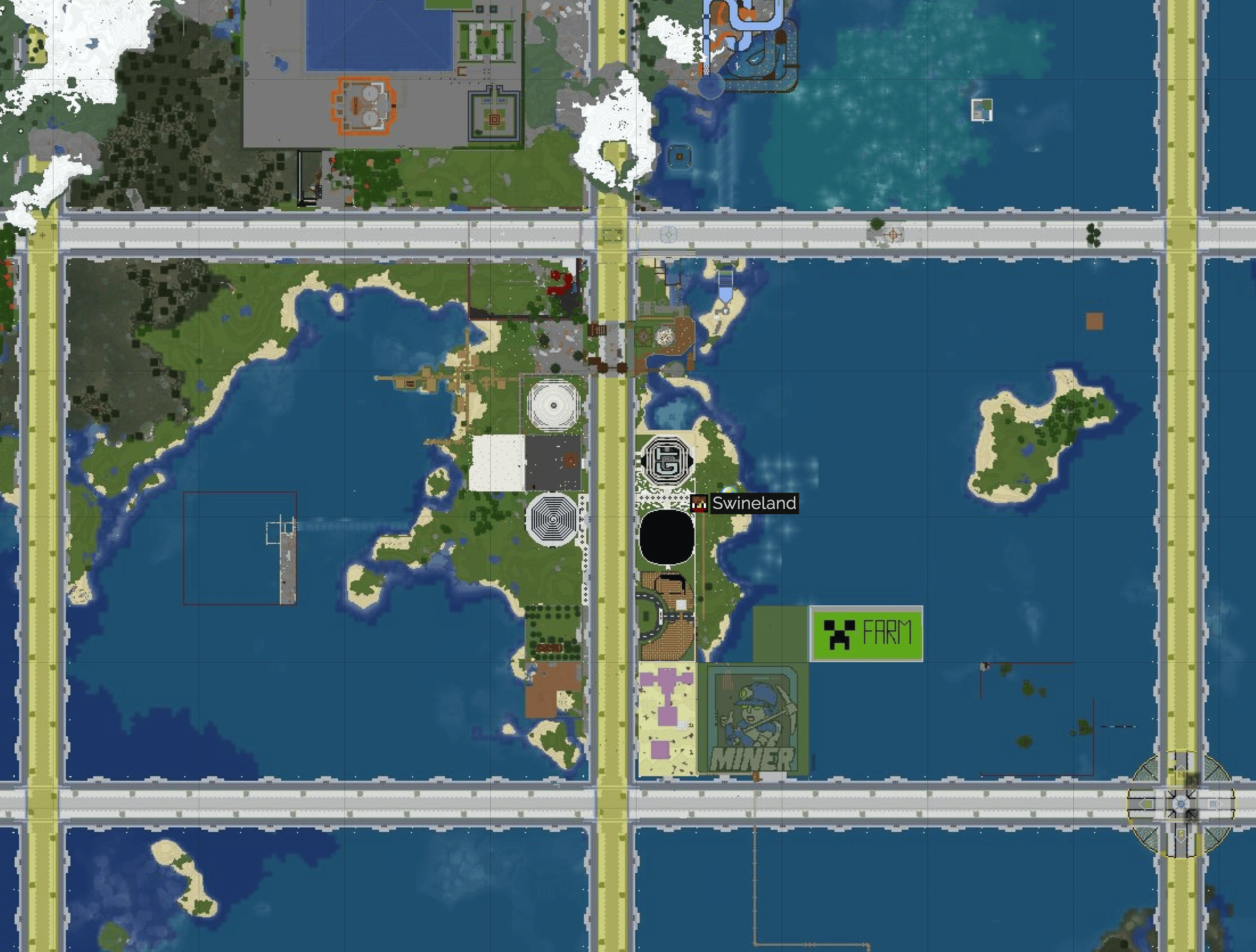 .
In addition to producing Liftium, the StonkMinerzs NFT will also be tapping into the
R.land
ecosystem to enable rewards for hodlers. Chris P (Swineland) is a mythic land holder in R.land and will be using a % of the BITS mined on those lands to buy new miners. Public mining hasn't been released yet but should be coming soon. R.land is really growing lately and this should be a good opportunity to invite people to mine over on this land to get even more benefits.  Stay tuned to more details and announcements to follow when the mining goes live.
.
On a final note, please understand that this is a personal community led initiative by Chris P (Swineland).  Now you may not know who or what Chris has been up to inside the Uplift, but in terms of community members doing their best to bring about an abundance mentality, spurn the Uplift on, and give back as much as humanly possible, this is something always on his mind.  Ideas are plentiful but it takes a special kind of dedication and courage to put them out there and get them into action.  Of course, there are plenty of ways to further and perfect them, but it truly is the beginning phases that many struggle with.  Lucky for all that this was not the case with the StonkMinersz initiative and although far from complete, implementation of the plan is well underway.
.
That said, should you have have any idea's you feel could benefit the community in this initiative, let Chris P (Swineland) know by pinging him in
The UW Discord server
. Furthermore, if you are holding any uplift miners that you would either like to sell or donate, don't to reach out or simply send them on out to the '
upliftminers
' dedicated holding account. Feel free to donate anything you feel may benefit this small sub StonkMinersz community,  get yourself or your friends whitelisted to play on build cool things on their lands, or contribute any ideas or collaborations you have for further growth.  The more rewards that can be garnered for this community led initiative, the more it can grow and benefit all that are interested and a part of it.  According to Chris P, any and all ideas are welcome, so feel feel to reach out and contribute in whatever way best suits.
.
As for us here at
The Uplift World
, we would just like to thank those like Chris who continually try to find new and exciting ways to bring value to the community we all love and enjoy being a part of.  It is precisely this kind of community that we have strove so hard to foster and it warms our hearts to know that there are those out there that see the value of collaboration with others in our ecosystem both within and beyond the metaverse that is our home stomping ground.  To all those going above and beyond to enrich this amazing community that we together have become one with, we are extremely grateful.
.

Building Blocks of Inspirational Value is a series dedicated to the most amazing things done by exceptional members of our community.  More than just an amazing build or cool design, this feature series focuses on those and their perspectives that bring a higher order to both what we do here in the metaverse and the brother space to which we are enveloped in.  With a focus on value for the community at large, this series features those that through their efforts help to uplift us all.
The Uplift World Official Links
*Article published by Jimmy D