The NFTKids Uplift World Gallery (Genesis 1100, 2150 and 1050 2150) was created by The Rocket Gallery in a collaboration with young artists from NFTKids community. The intent and aim is to support young artists by creating a space for them where they can explore and show their amazing art, and even perhaps get inspiration from others in the process.  All of the art in the main gallery space is created by one of the many talented artists within the NFTKids community or is part of the Flower Girls series.  Suspended above the main gallery you will find a special tribute to the Magic Mind NFT collection by Kira Burksy.  Here is just a small taste of the beautiful art meataversal art space showcasing the a multitude of creative energies that is sure to captivate your mind, body, and soul.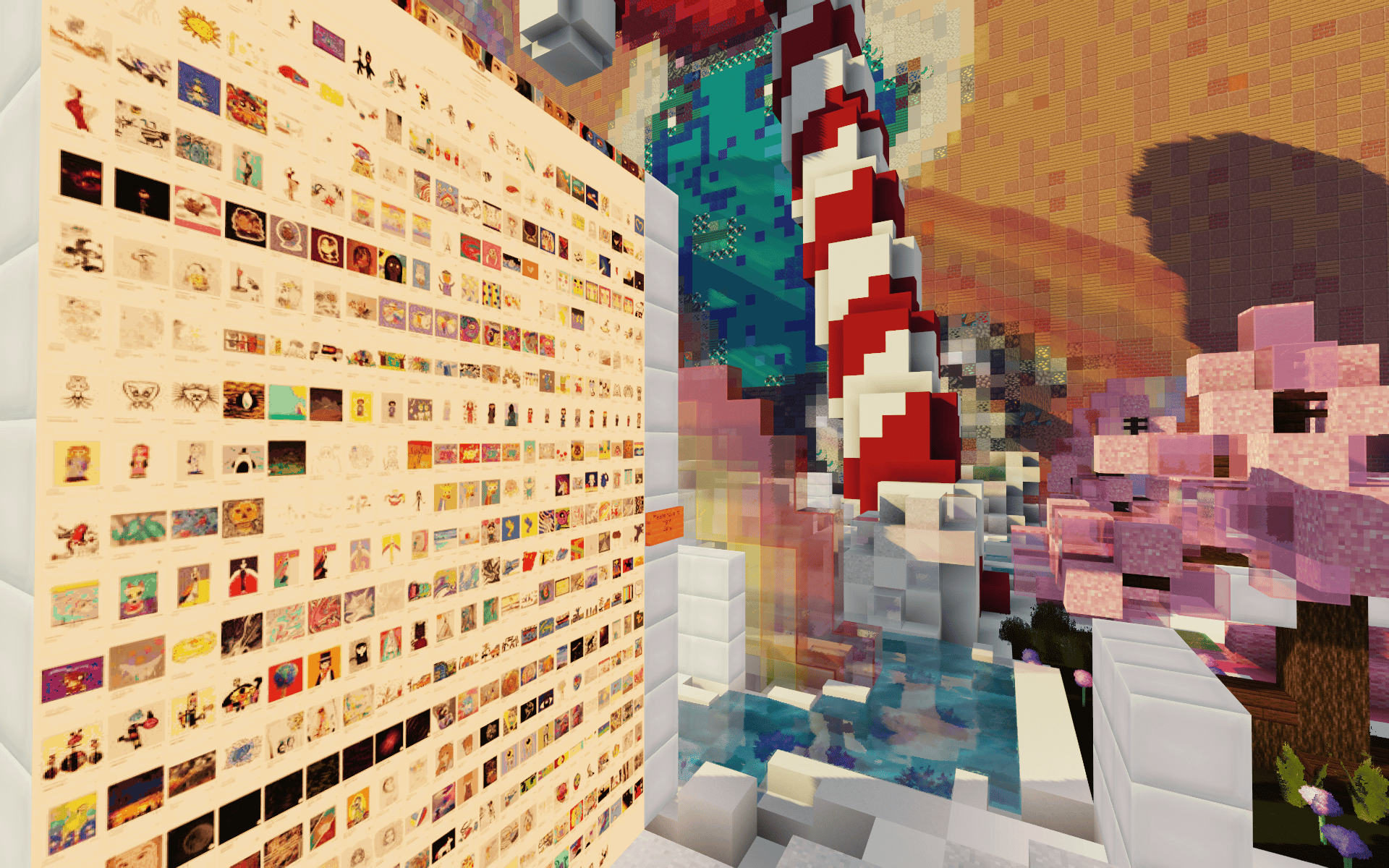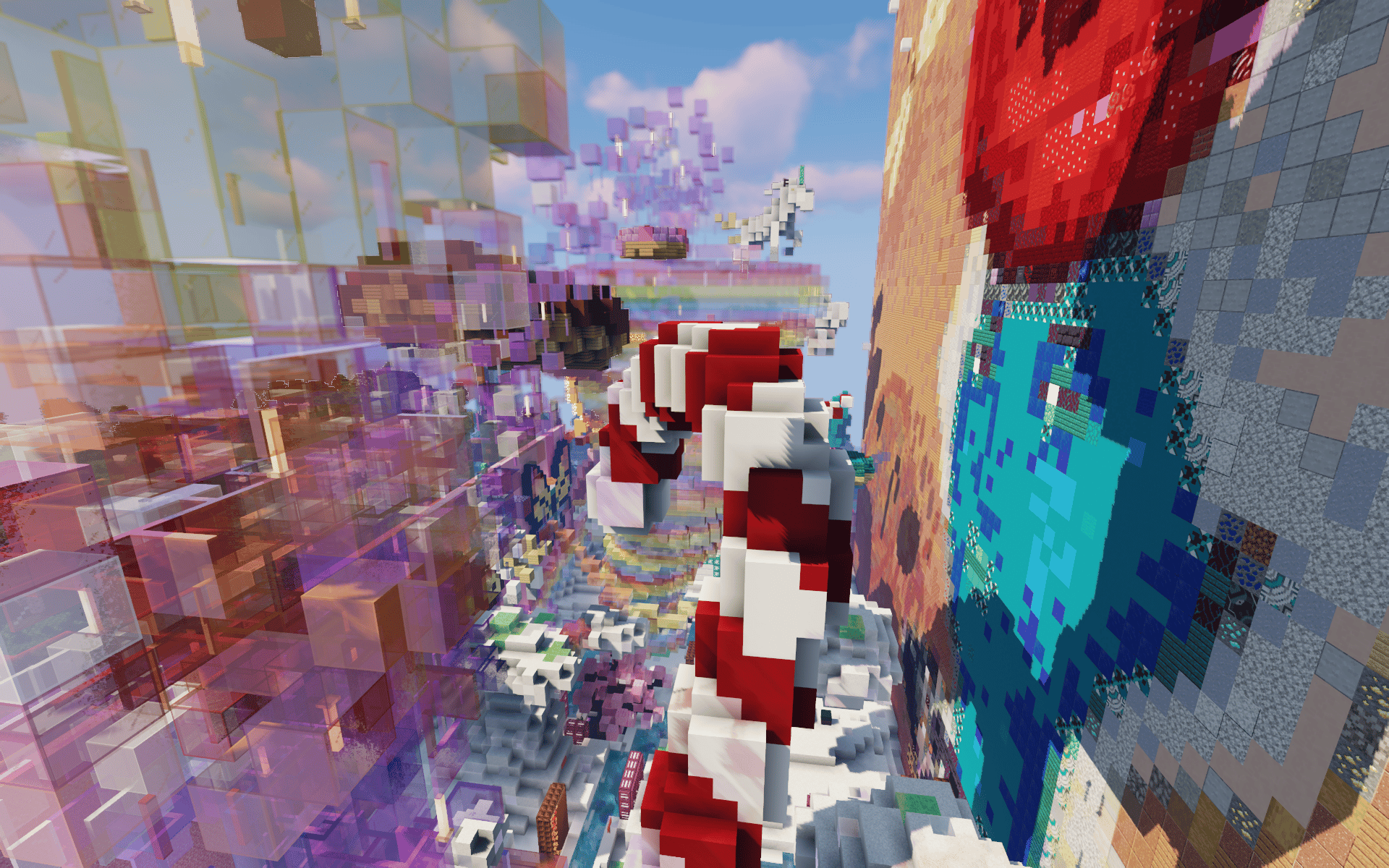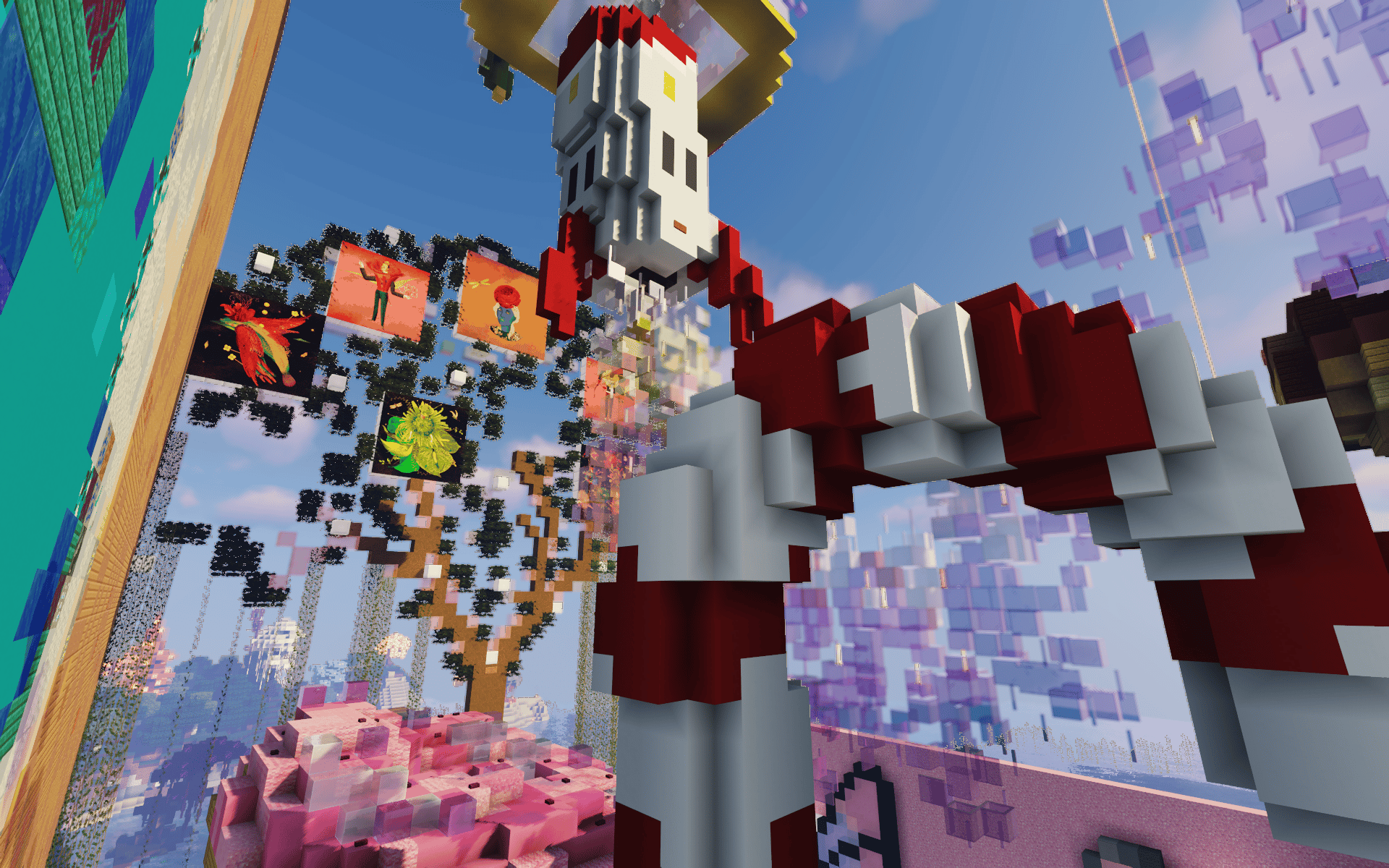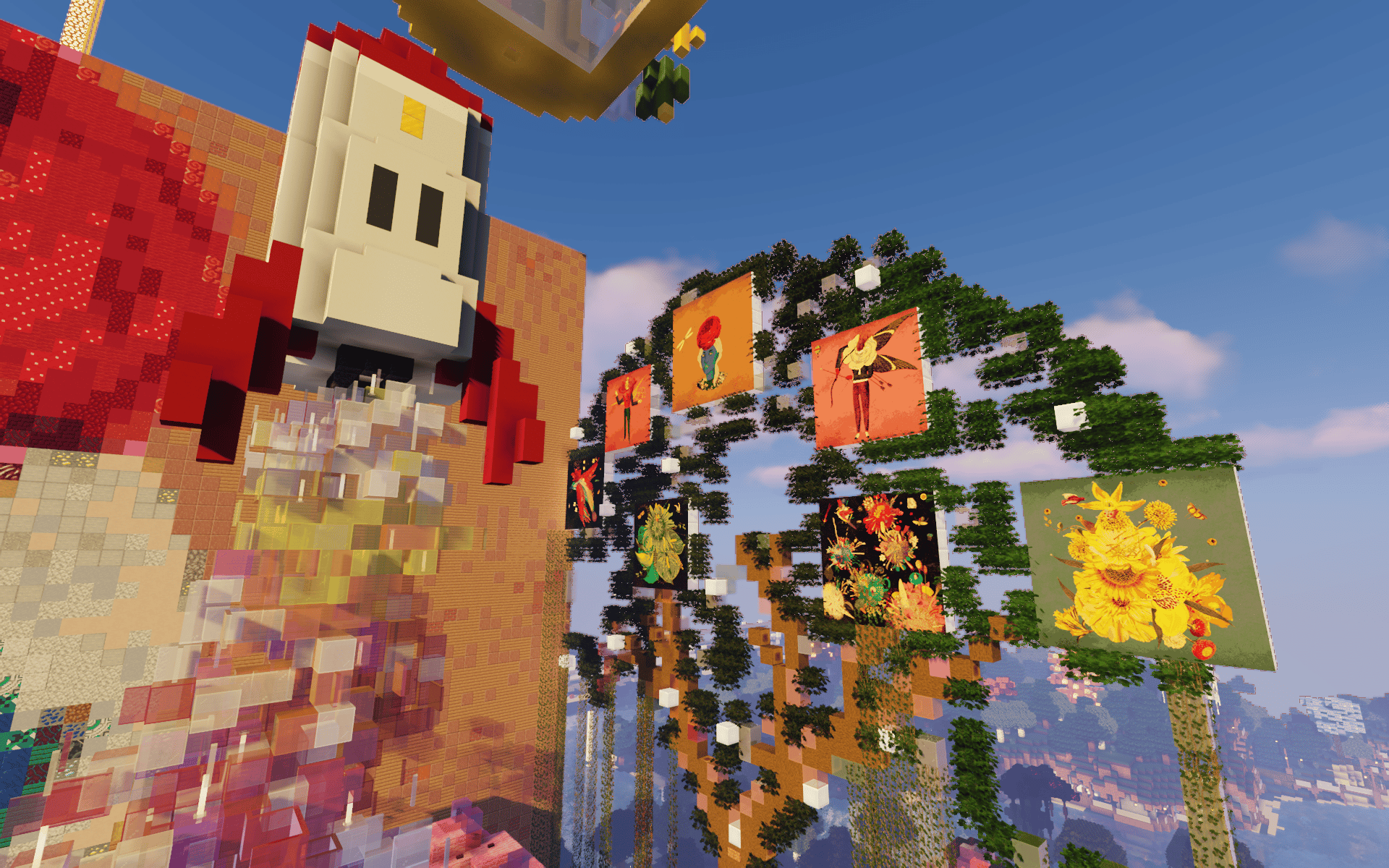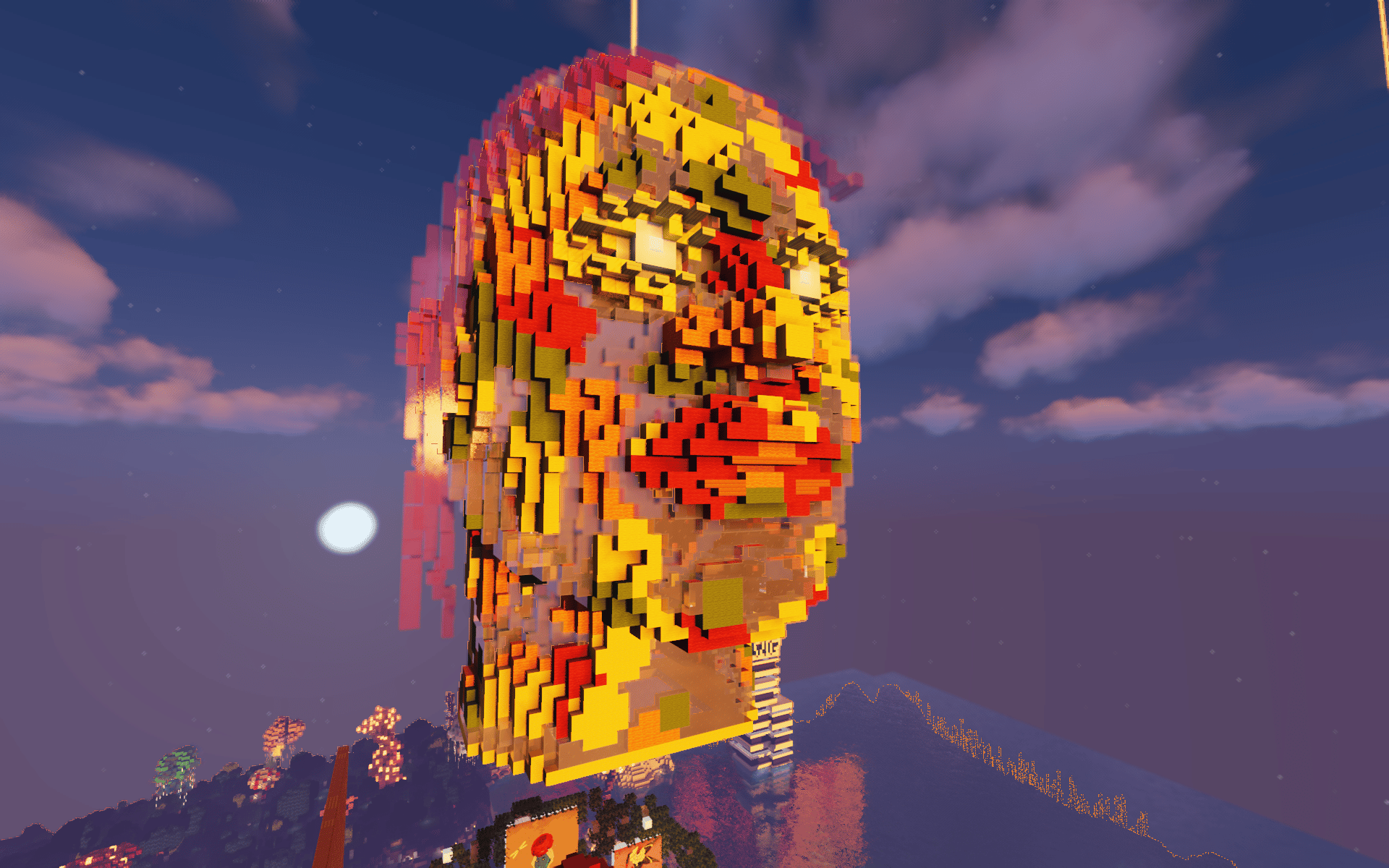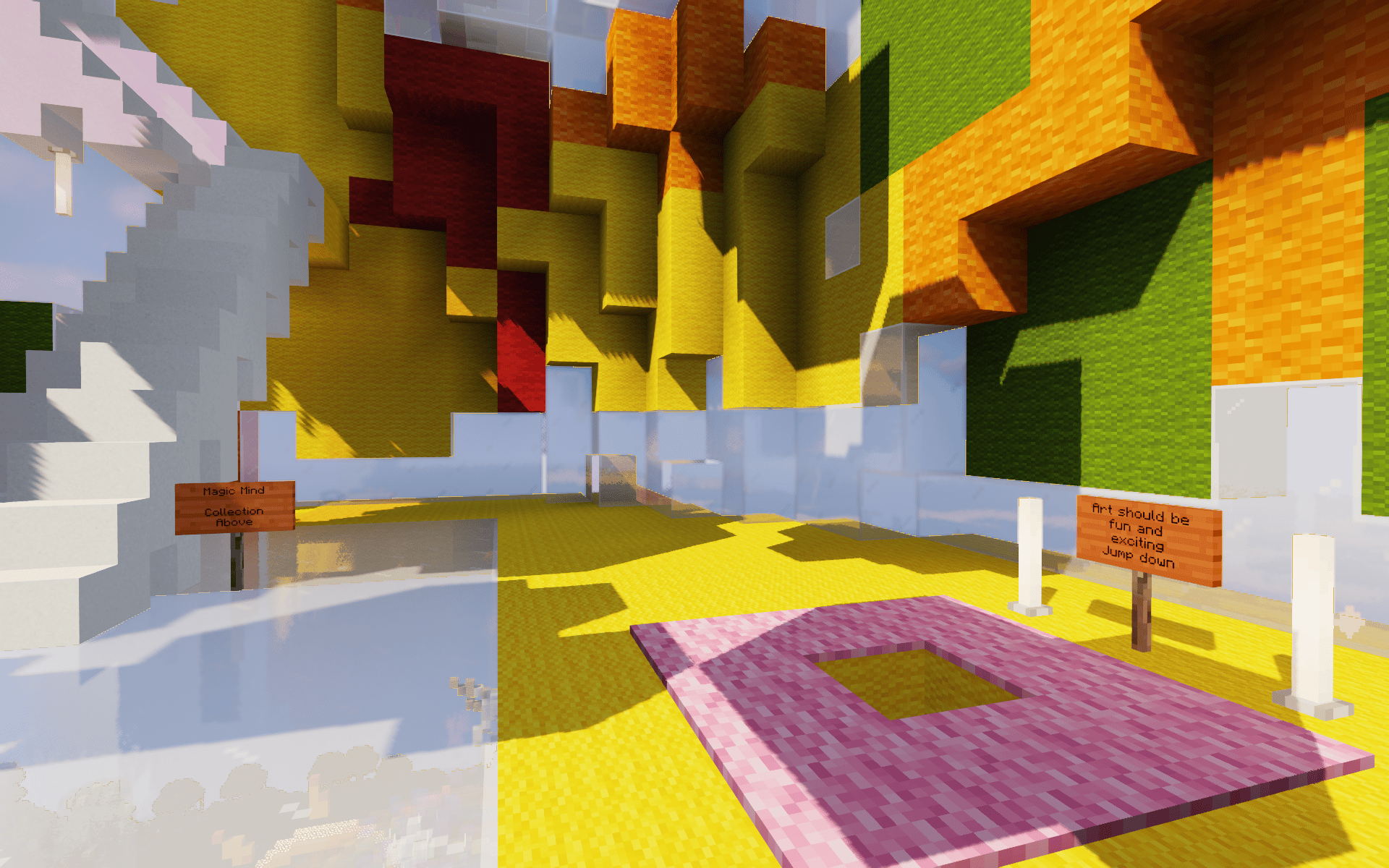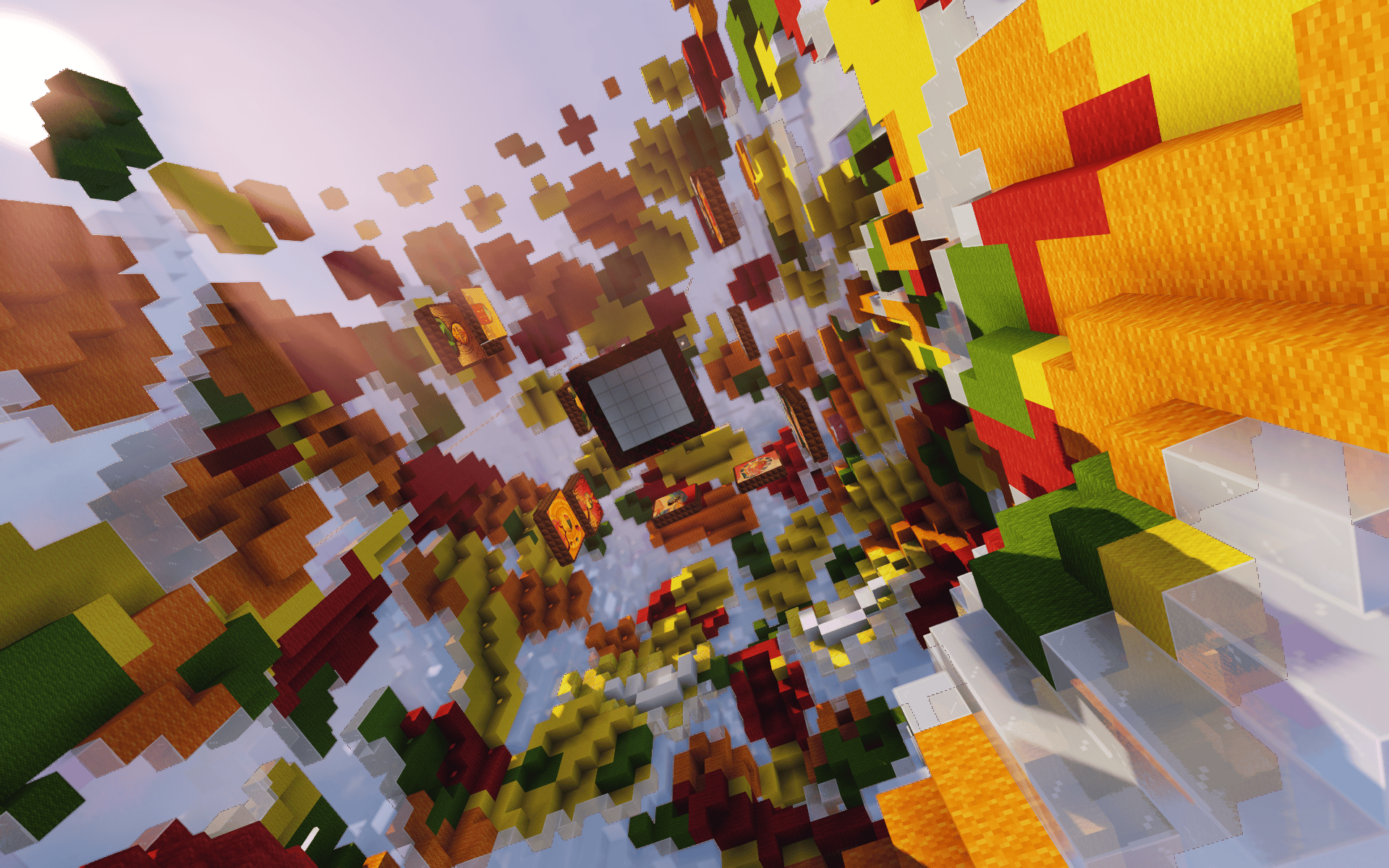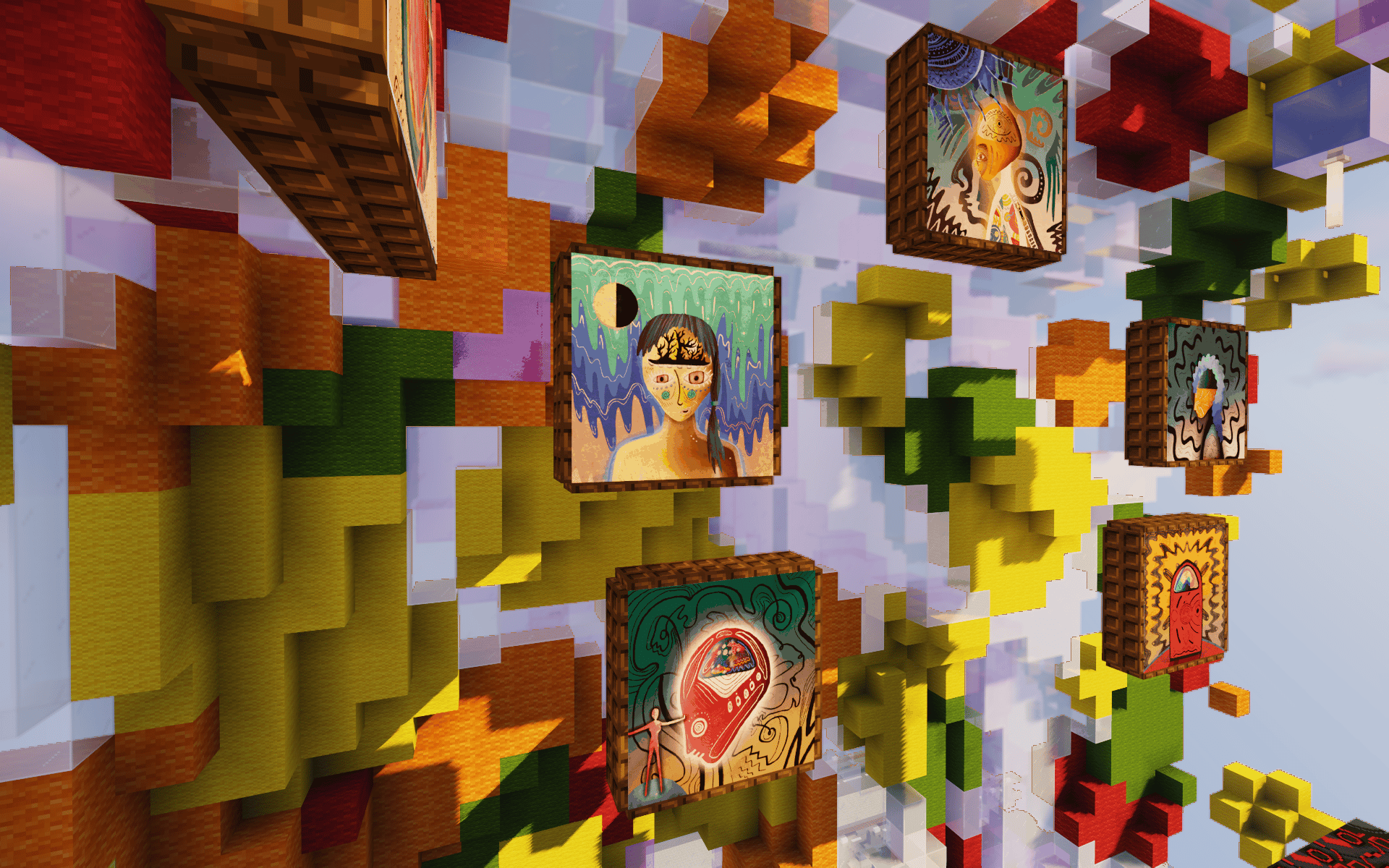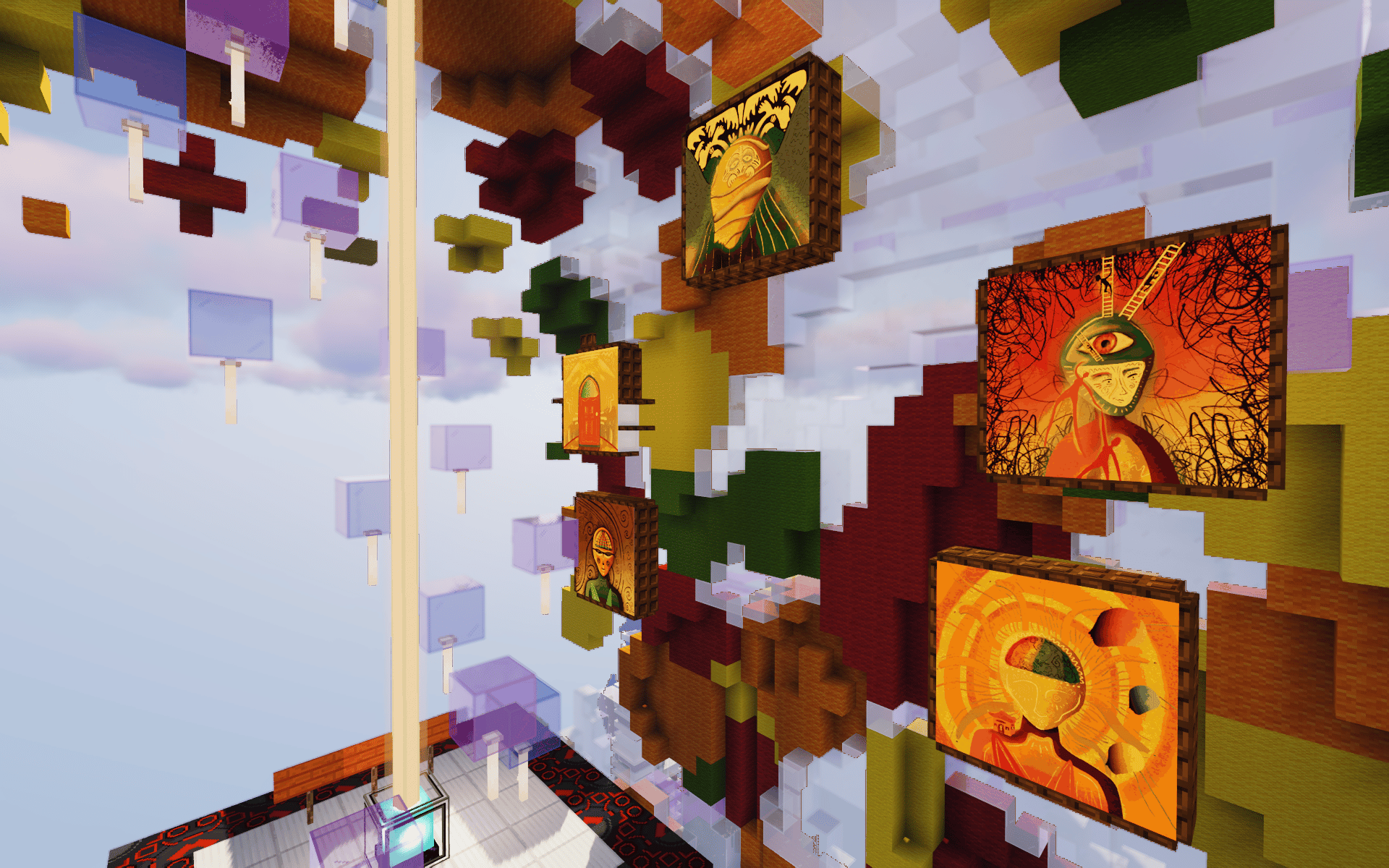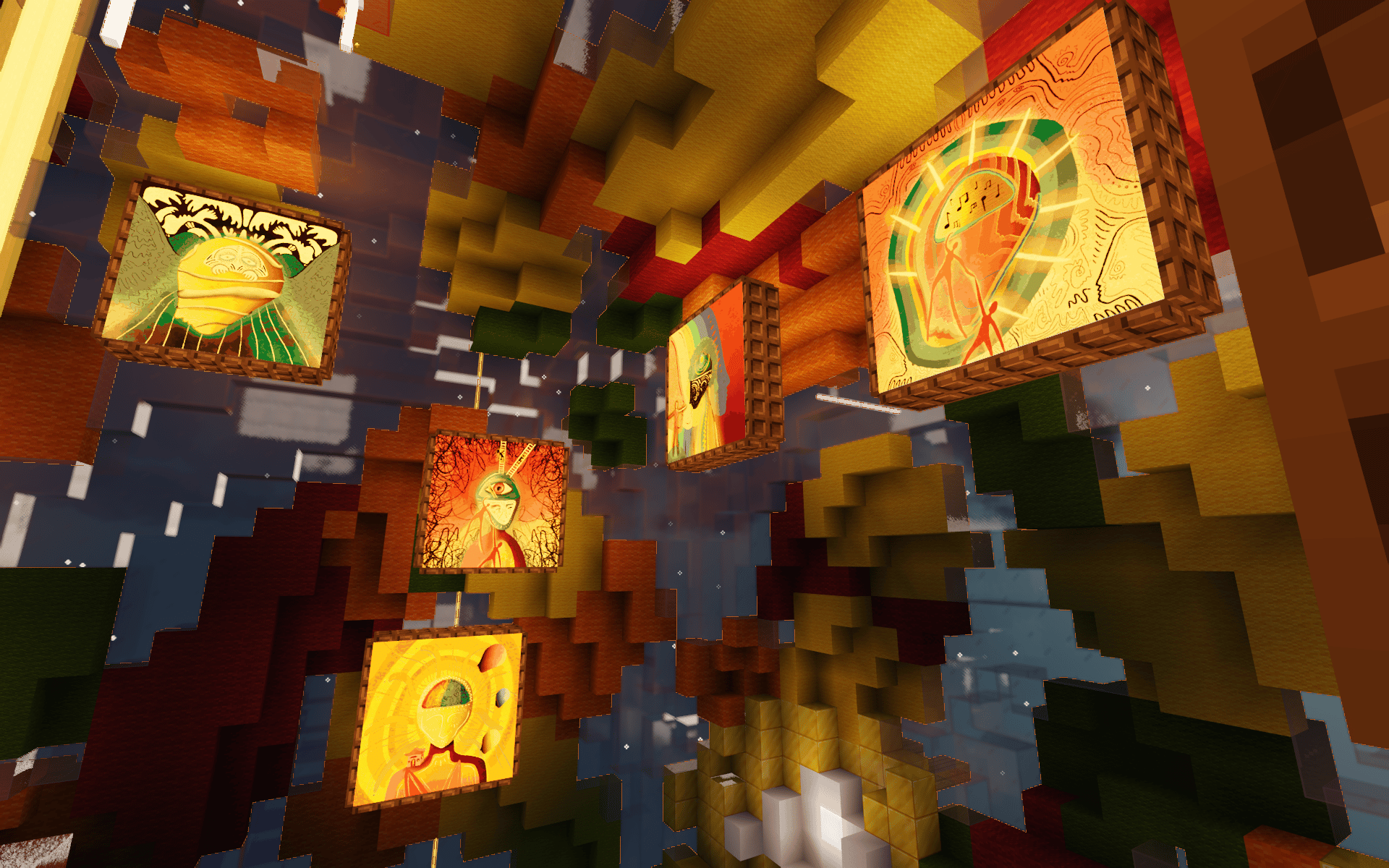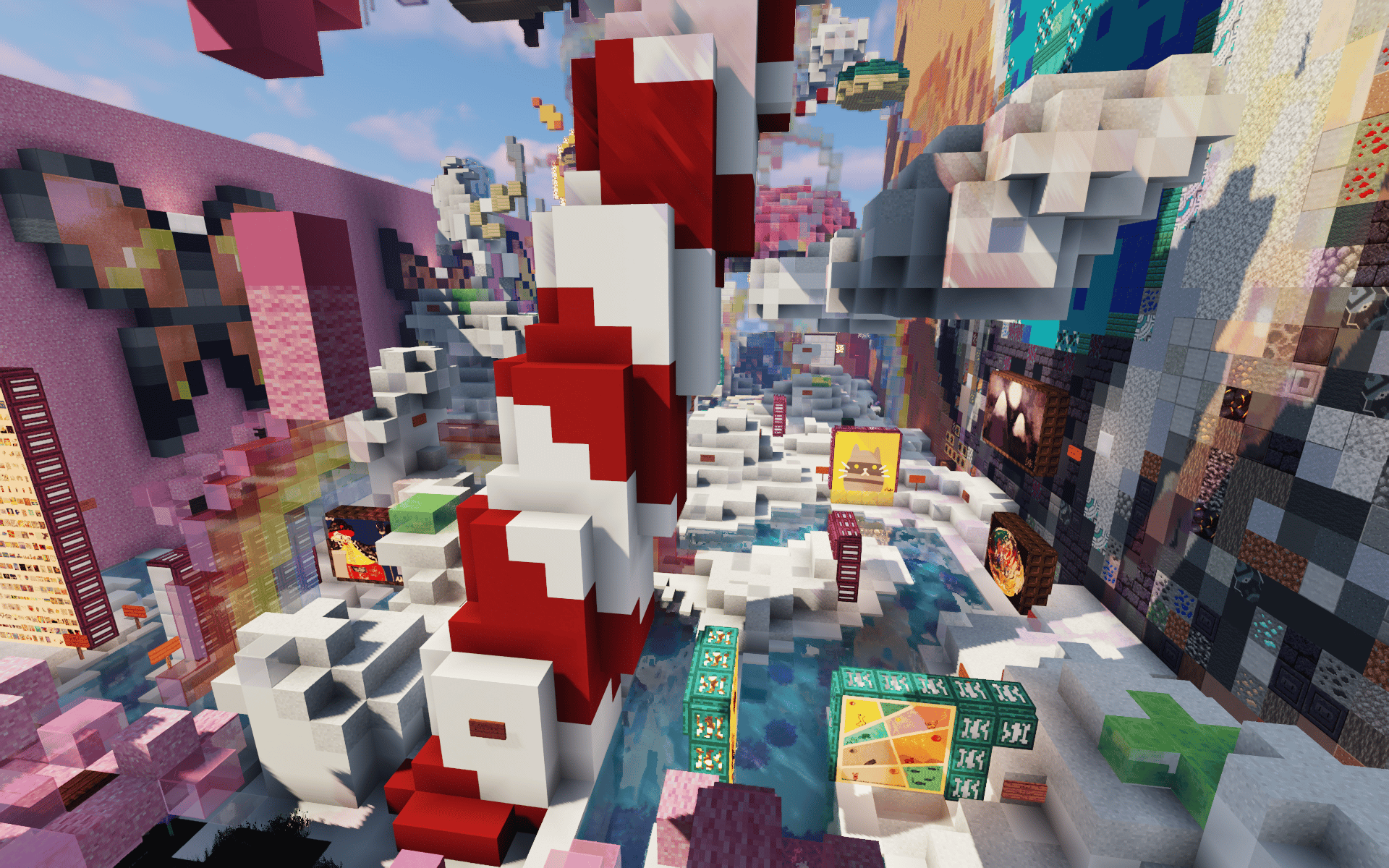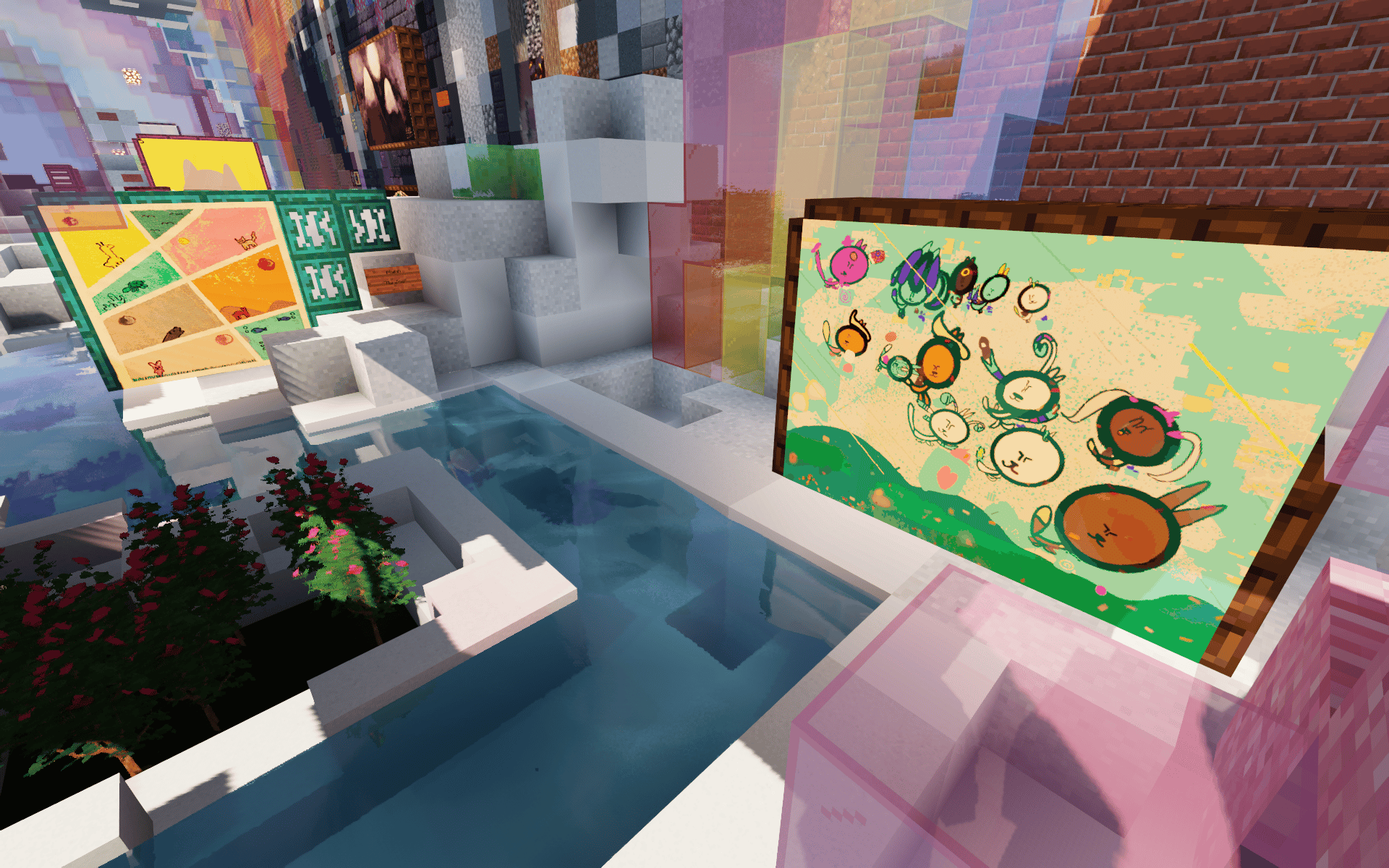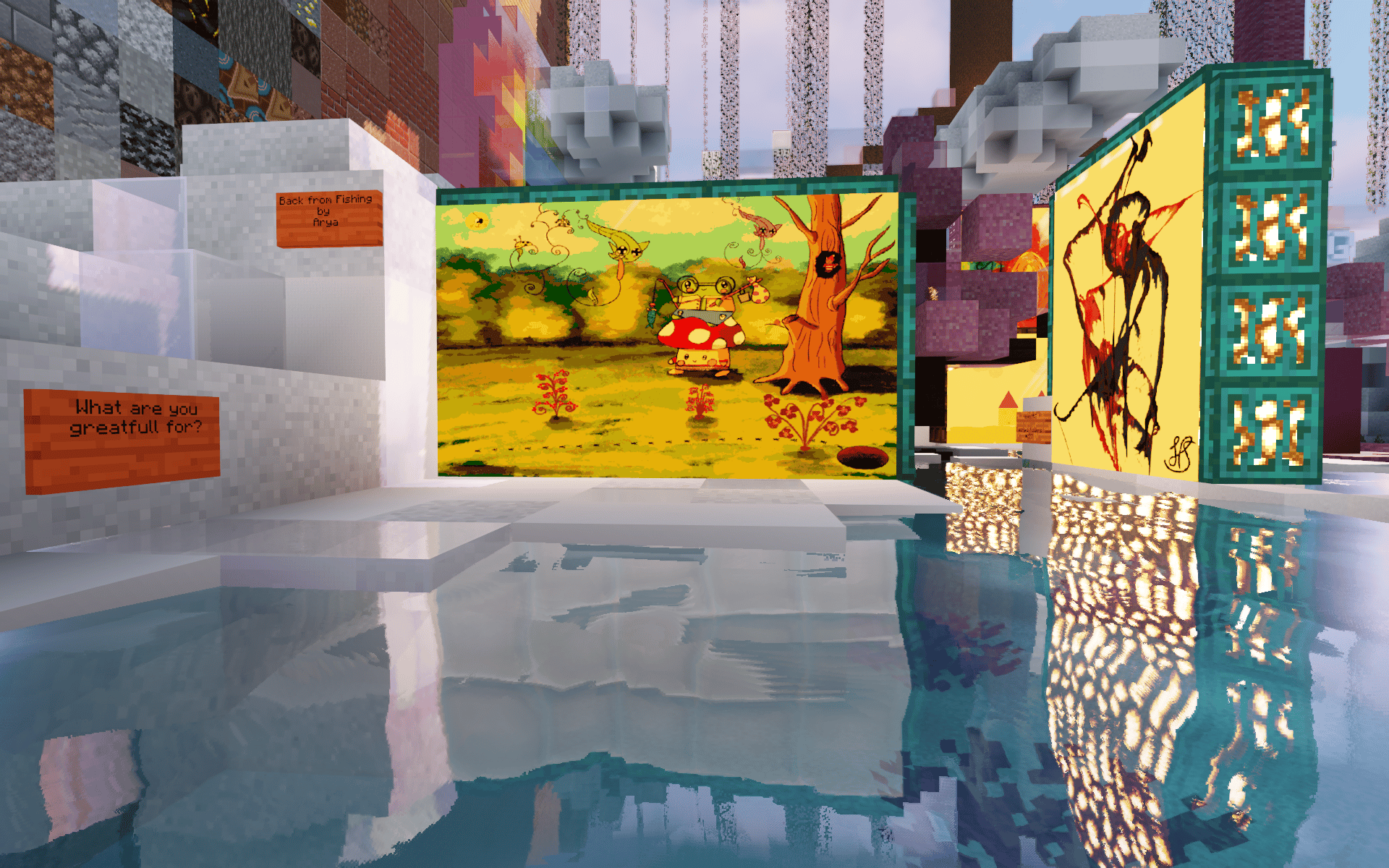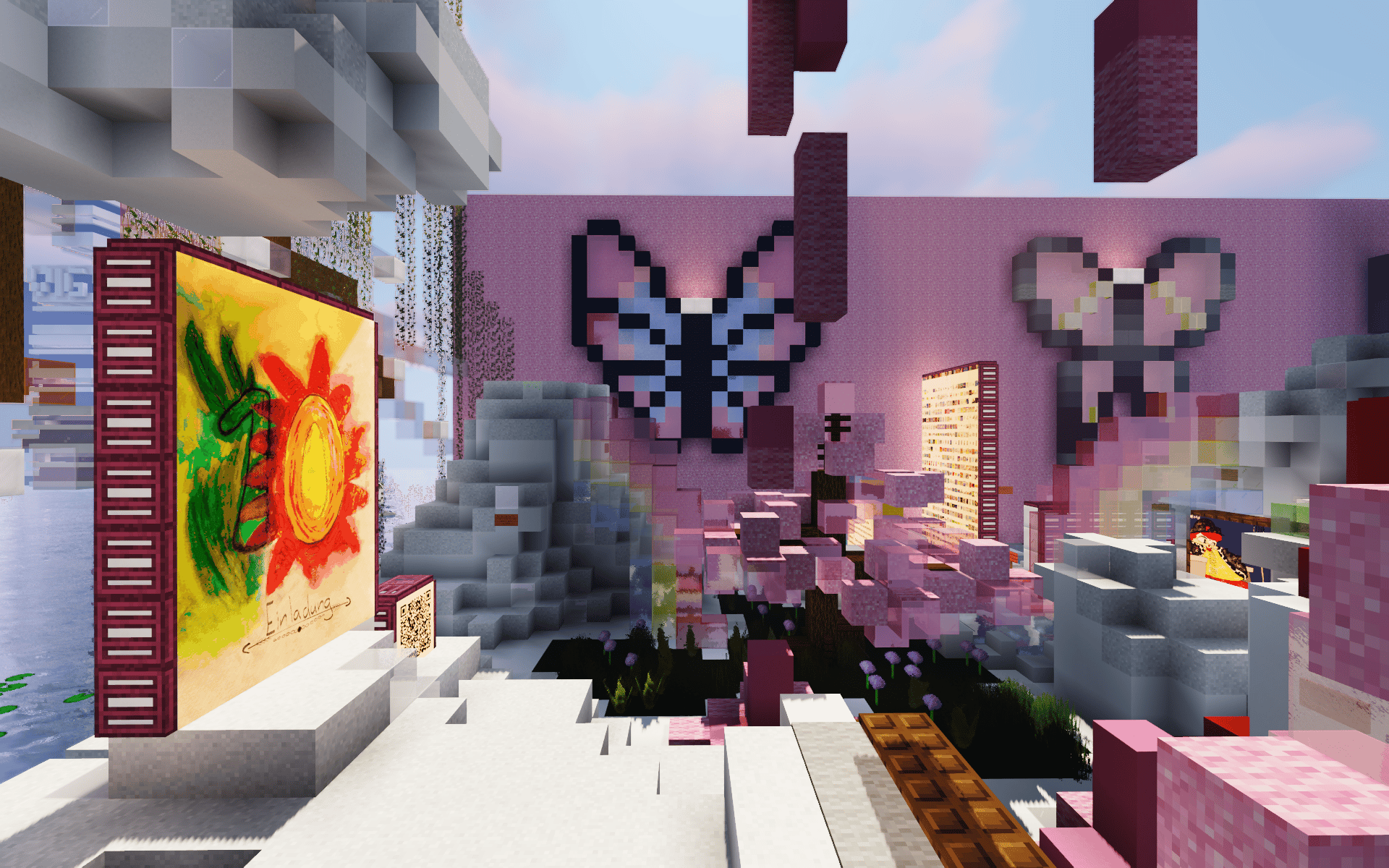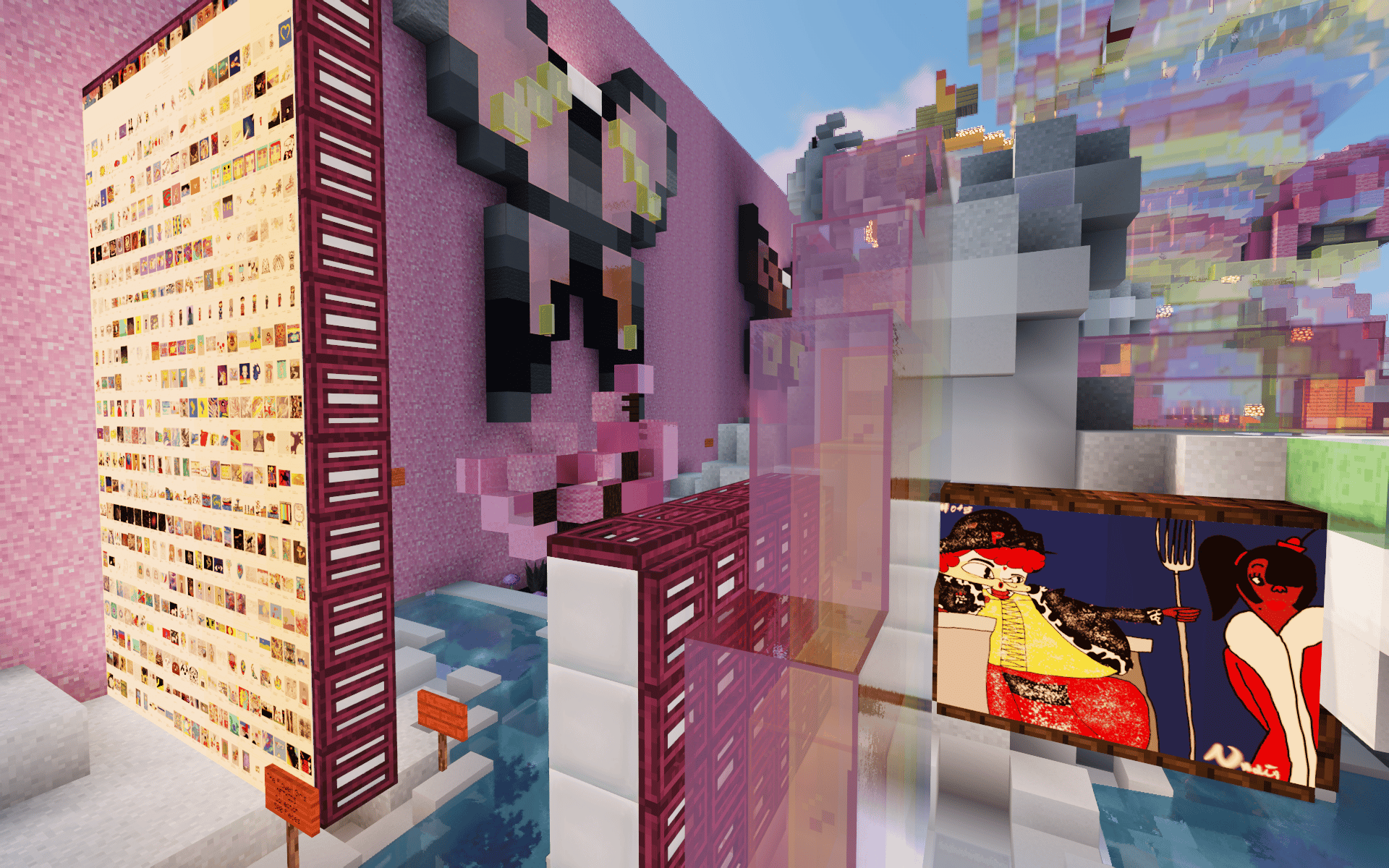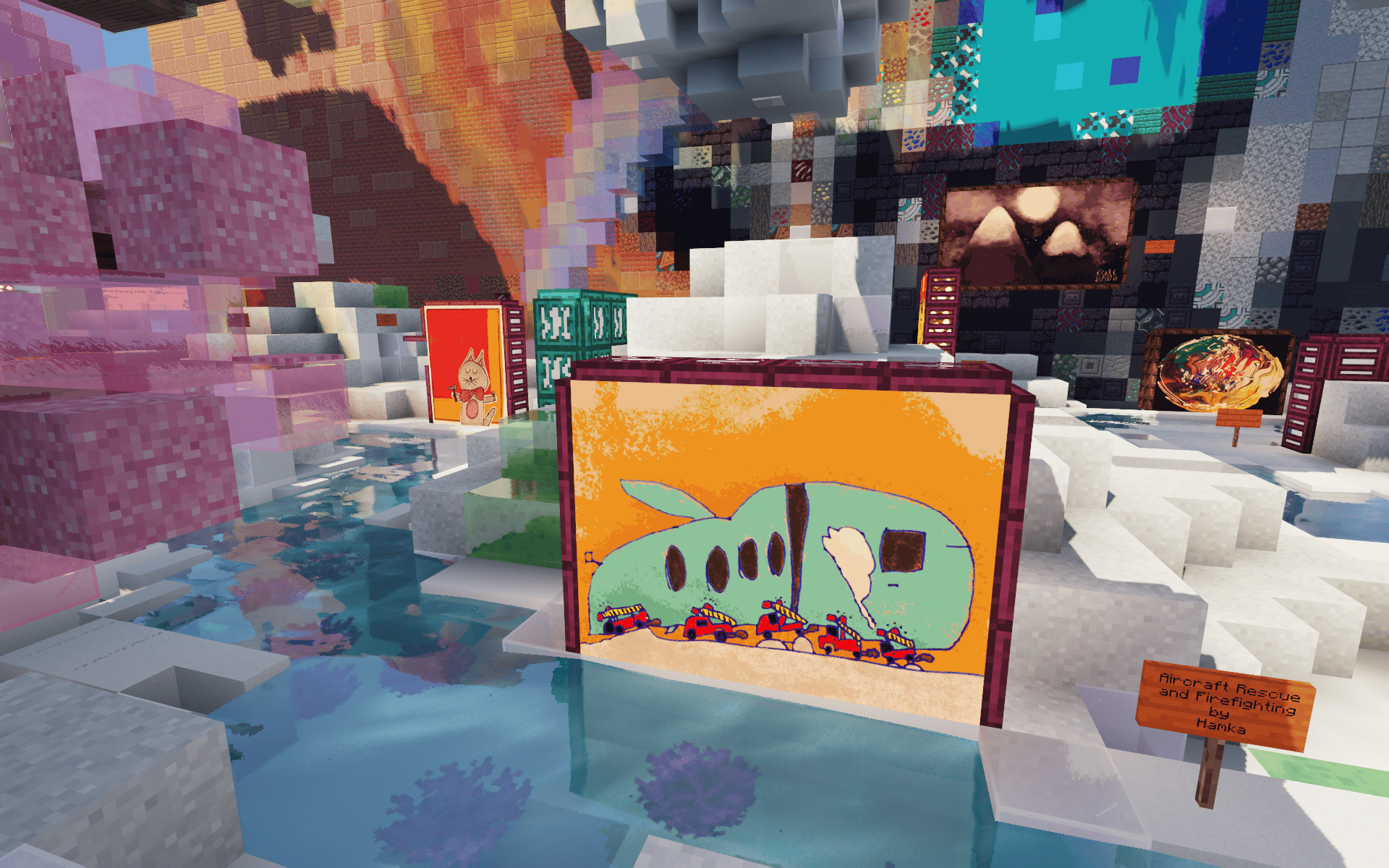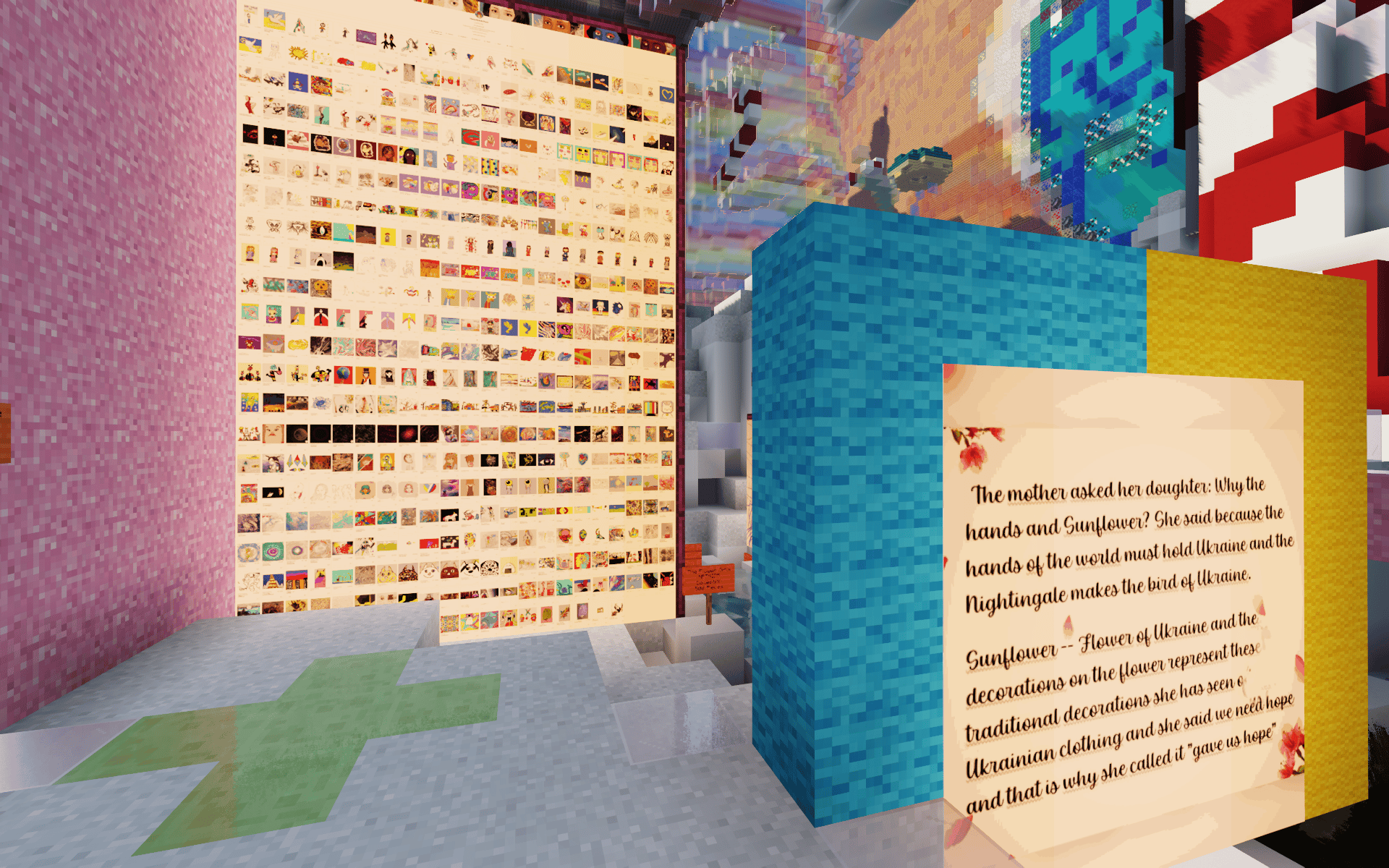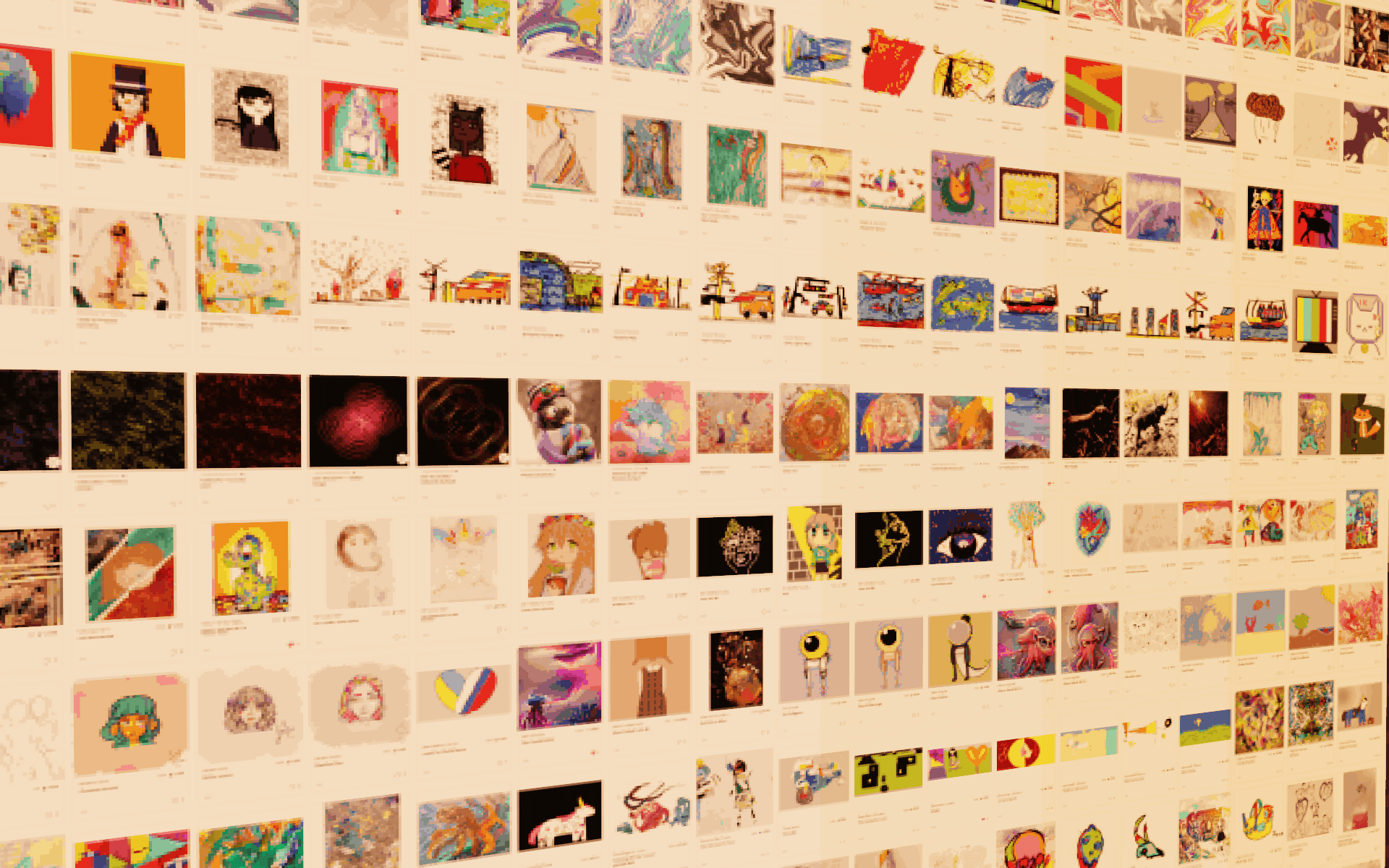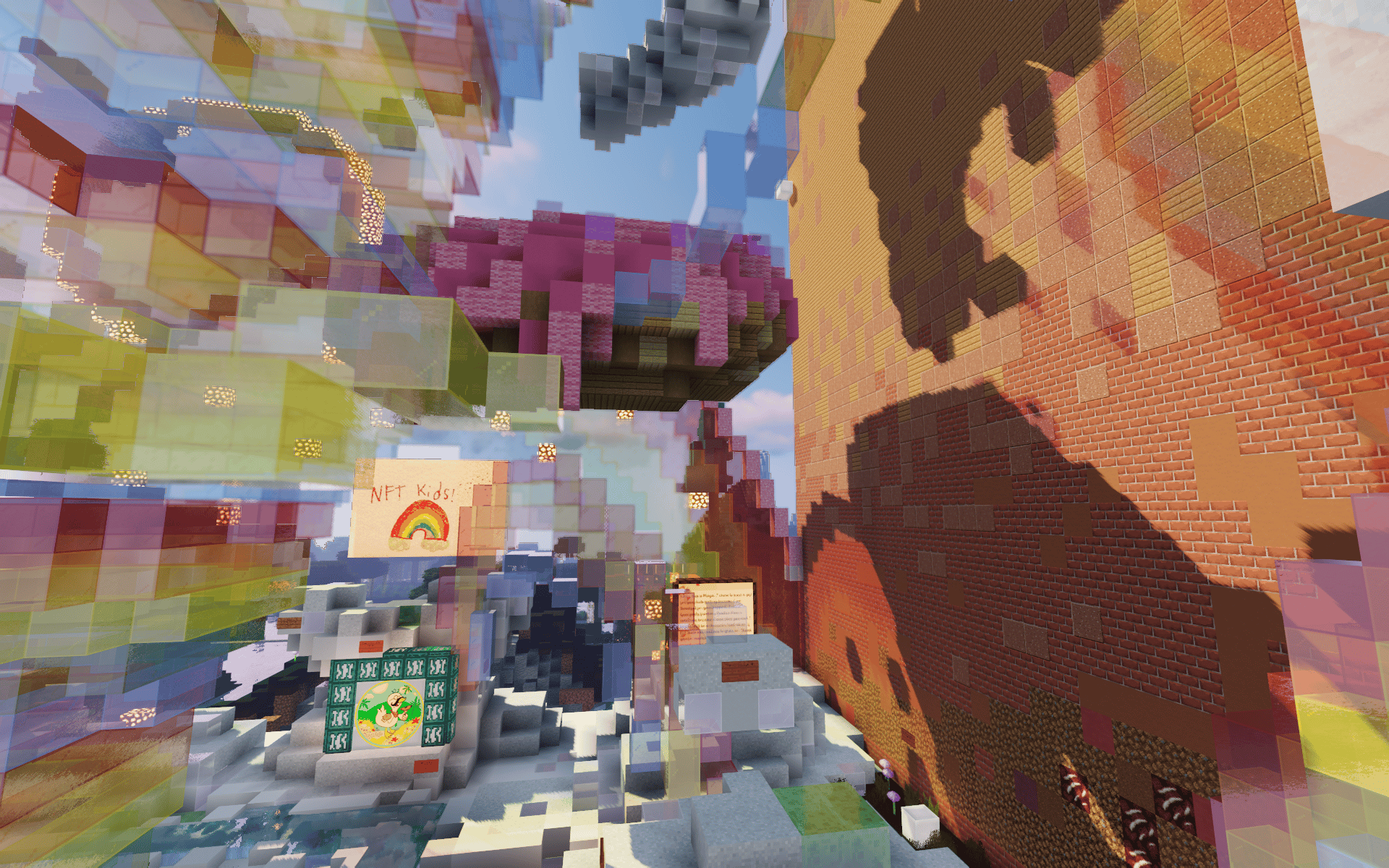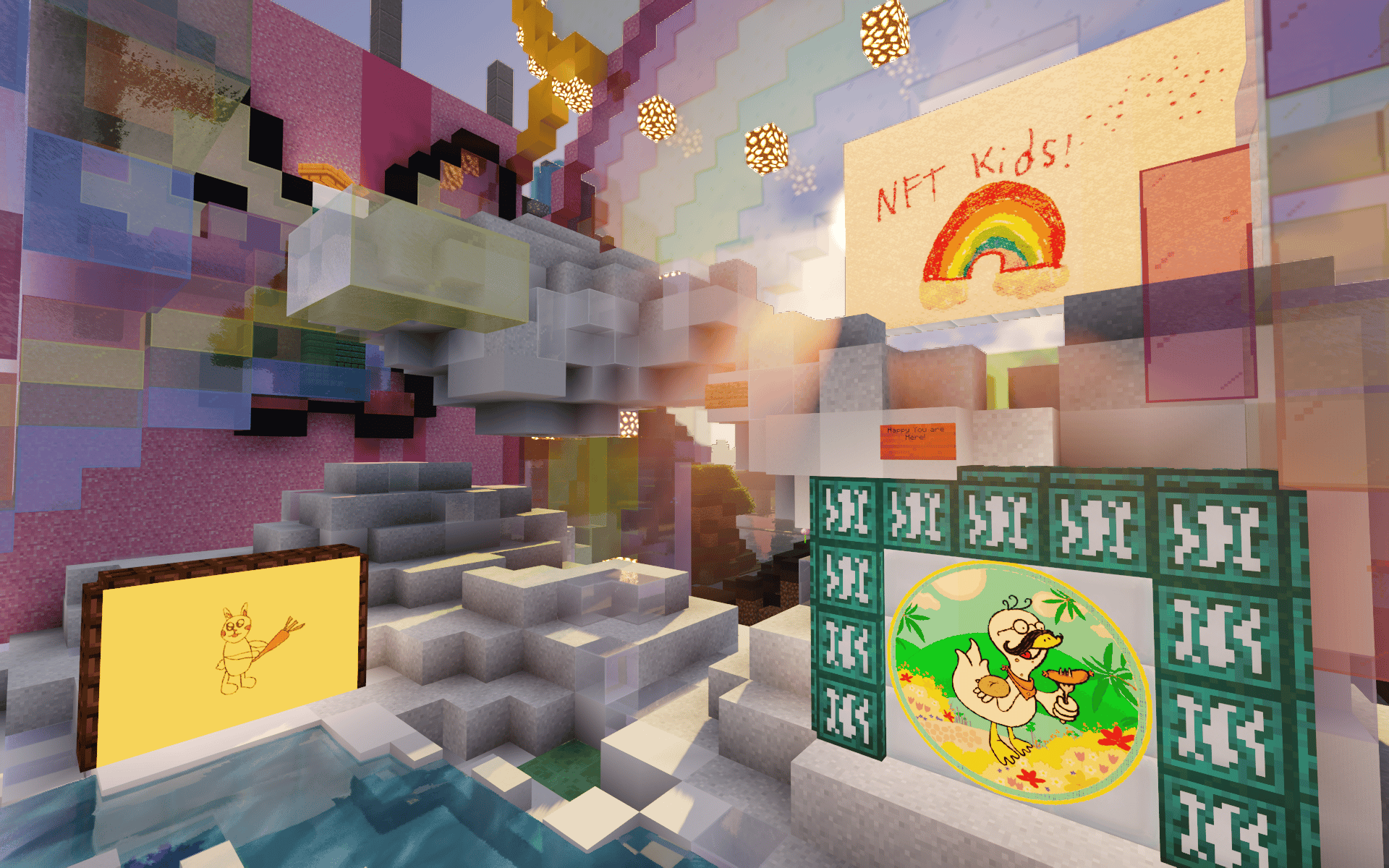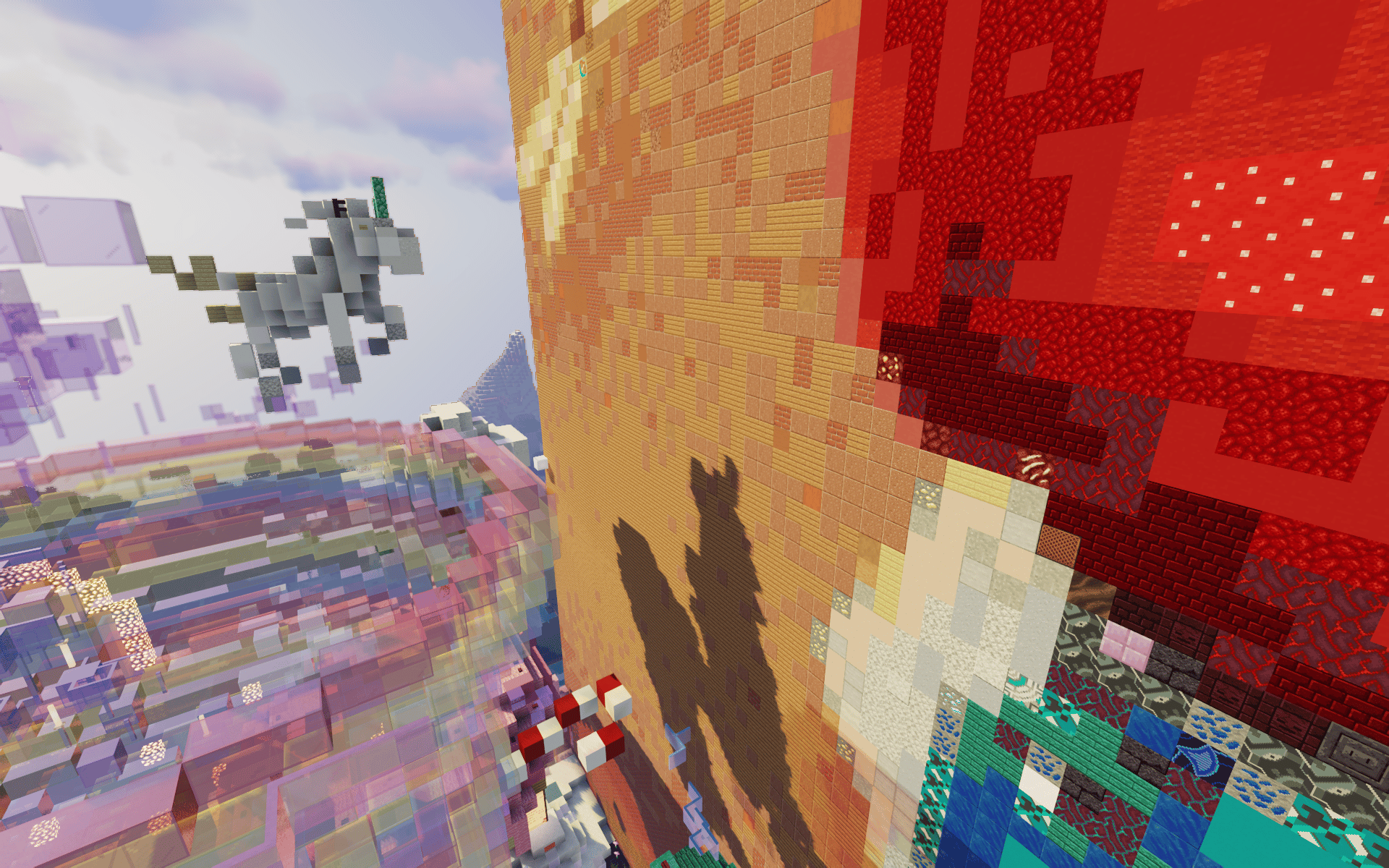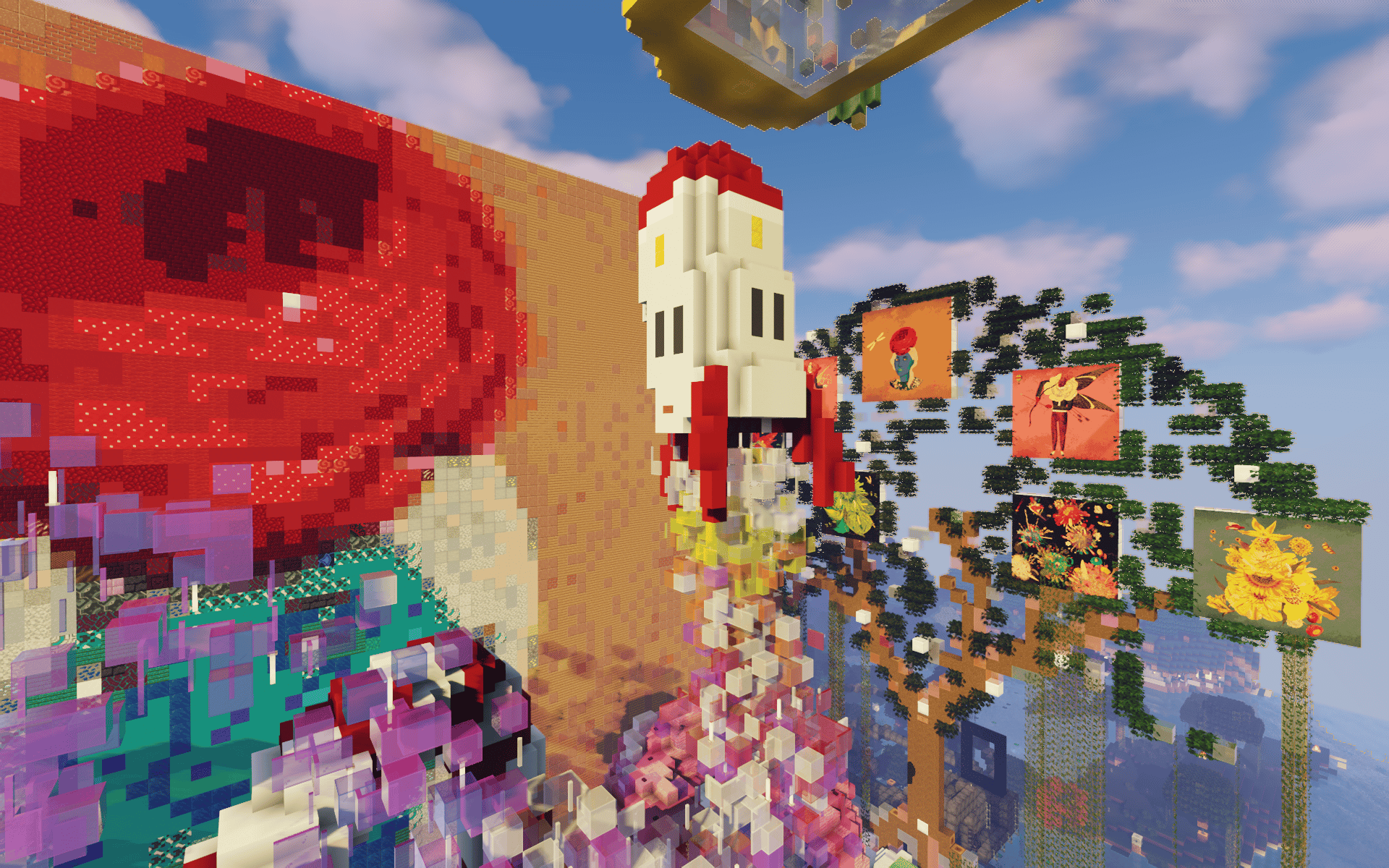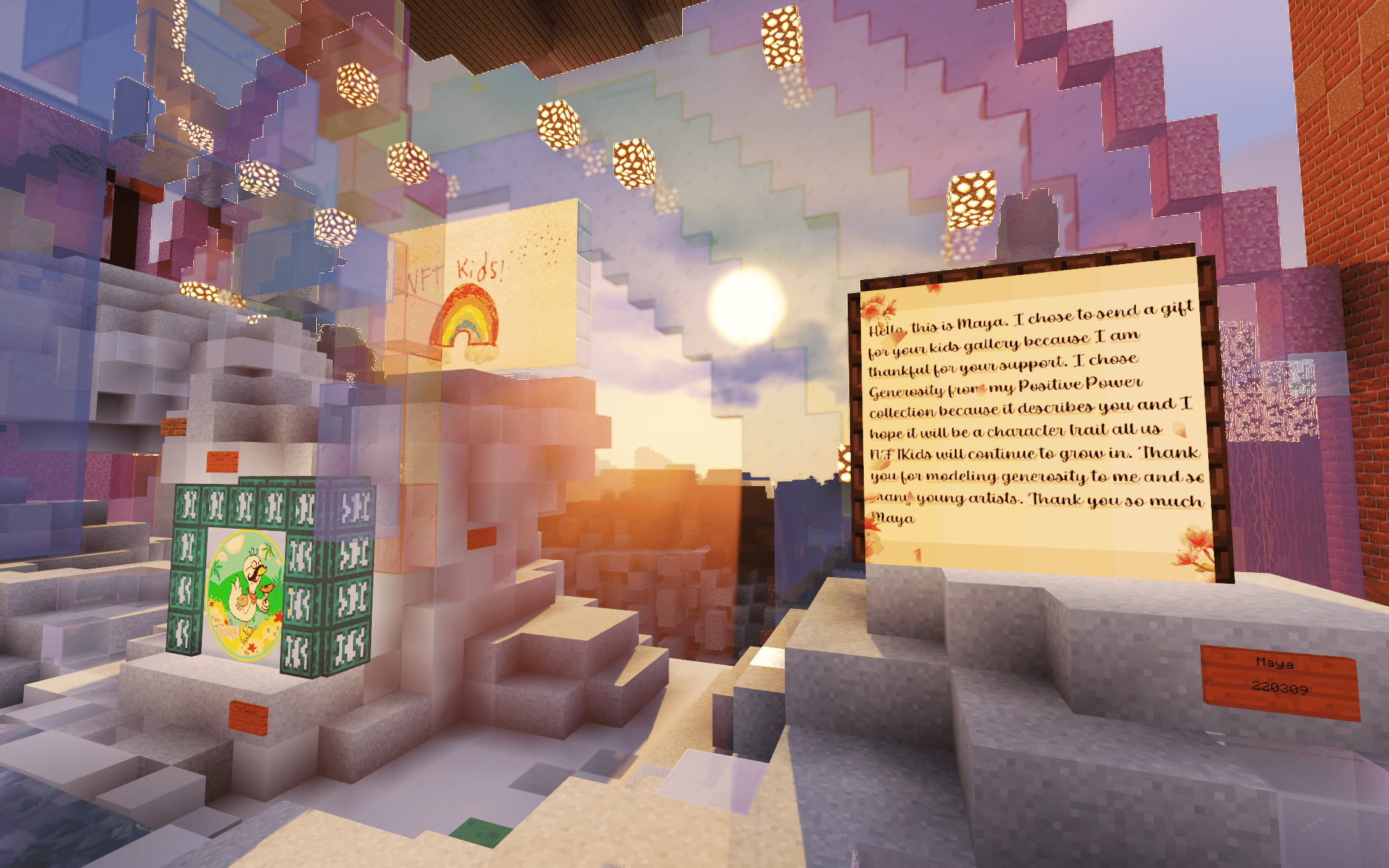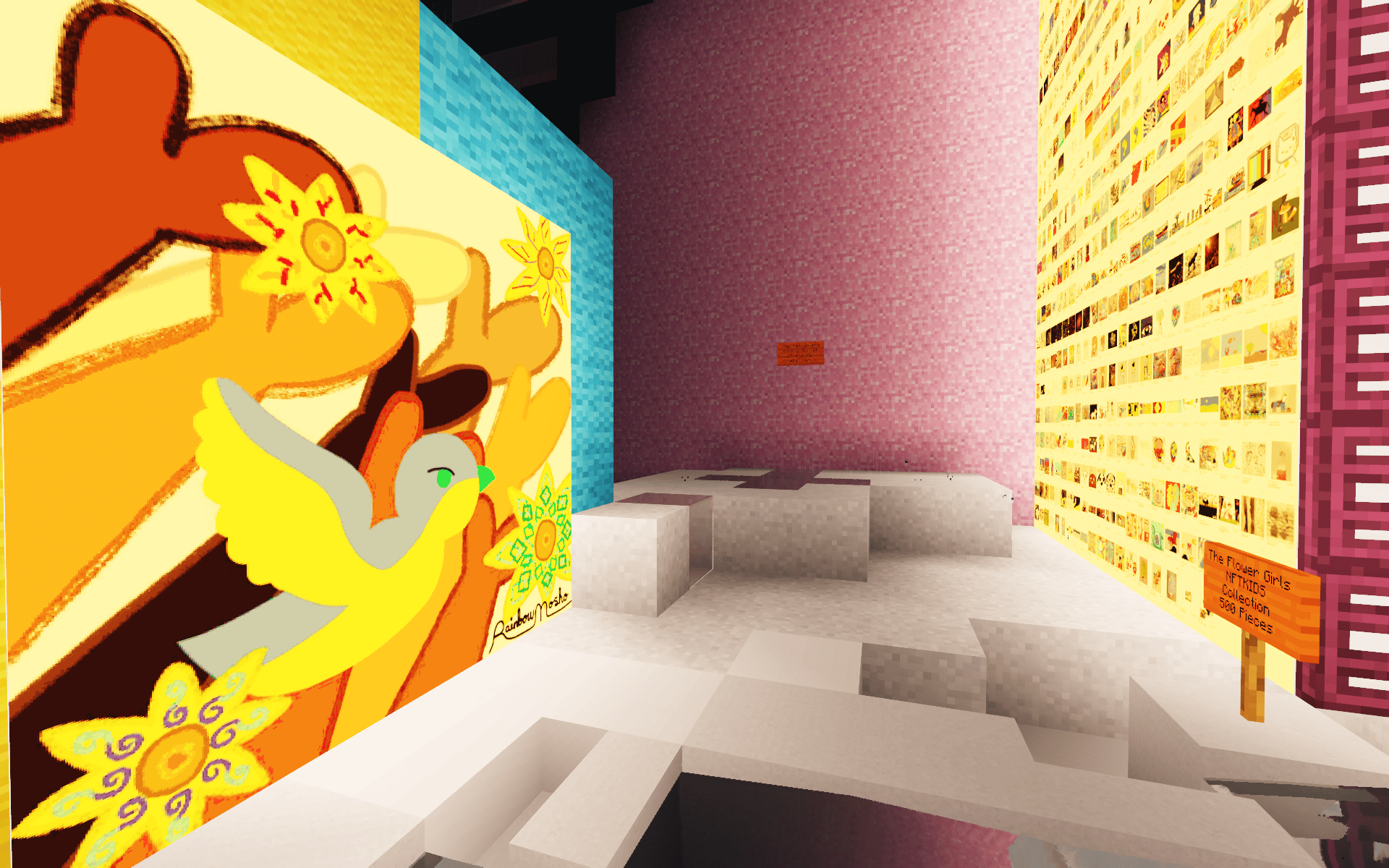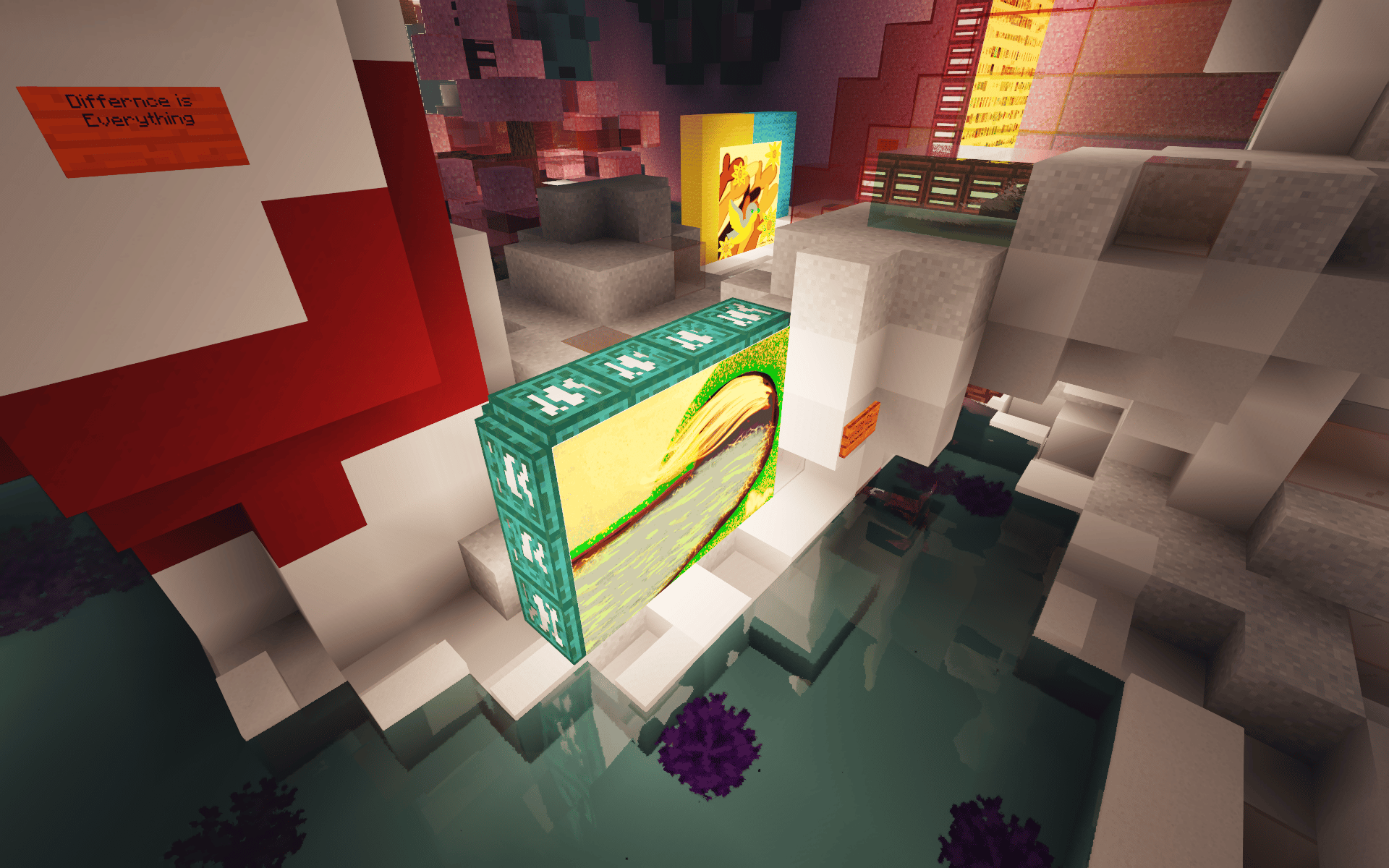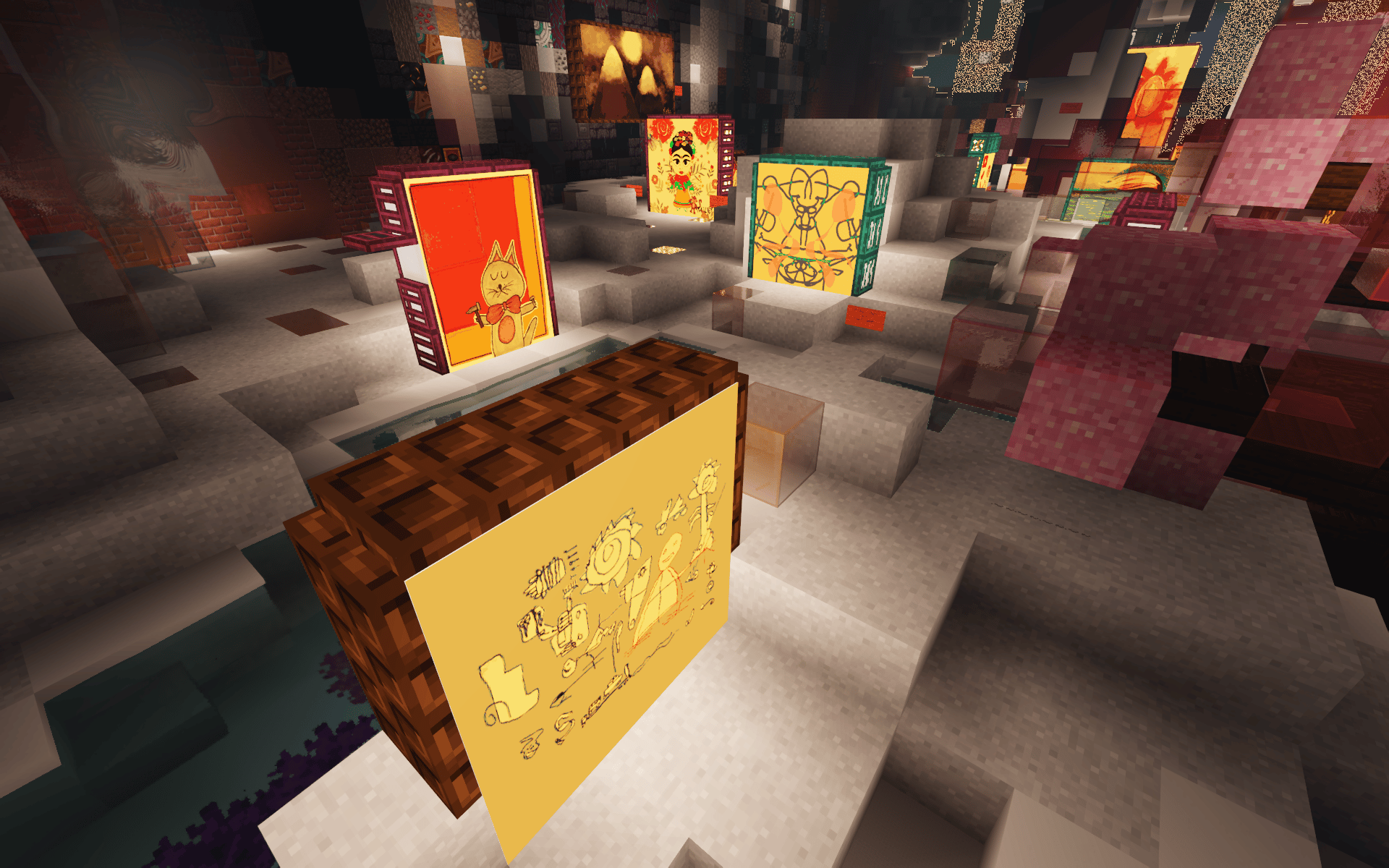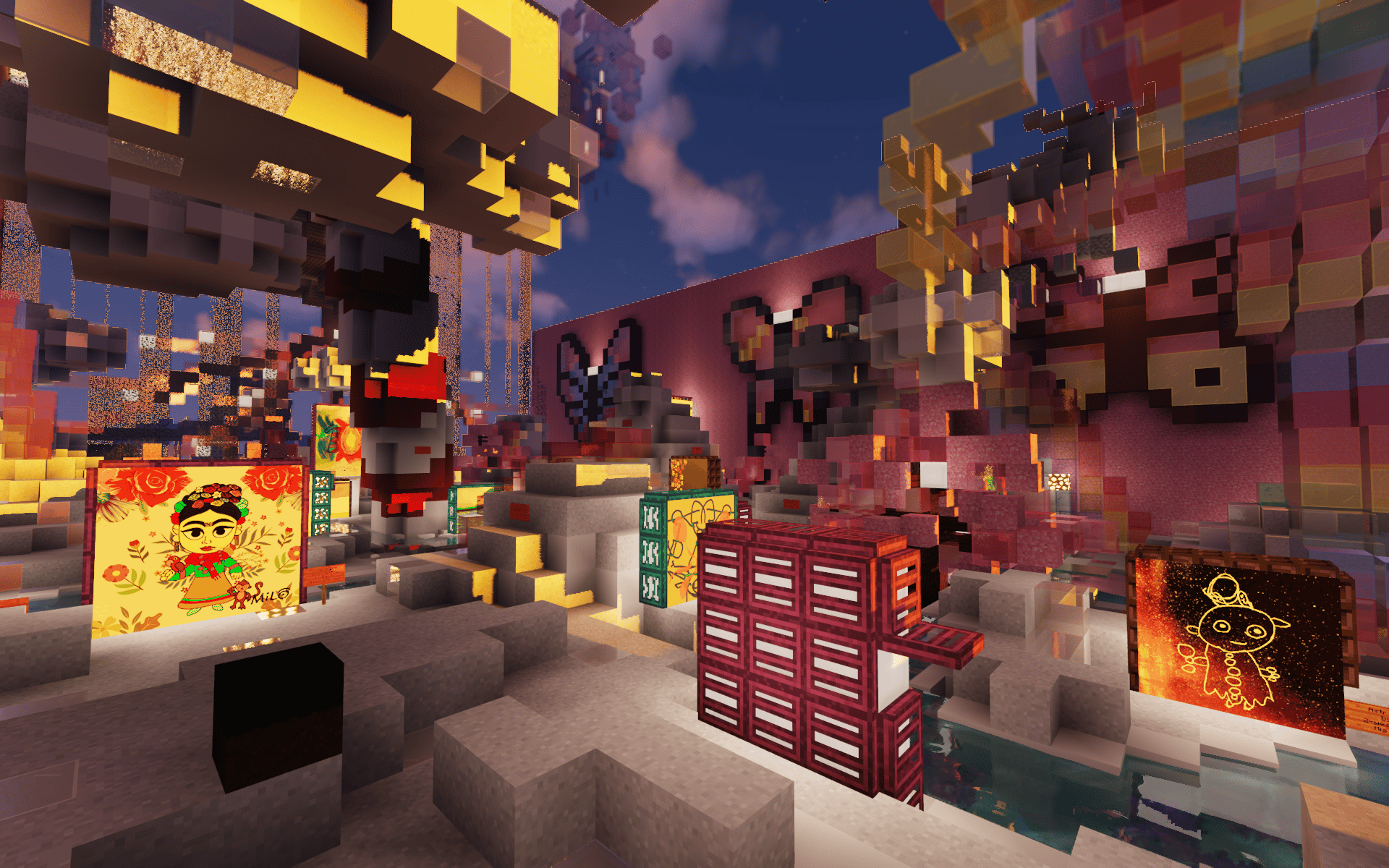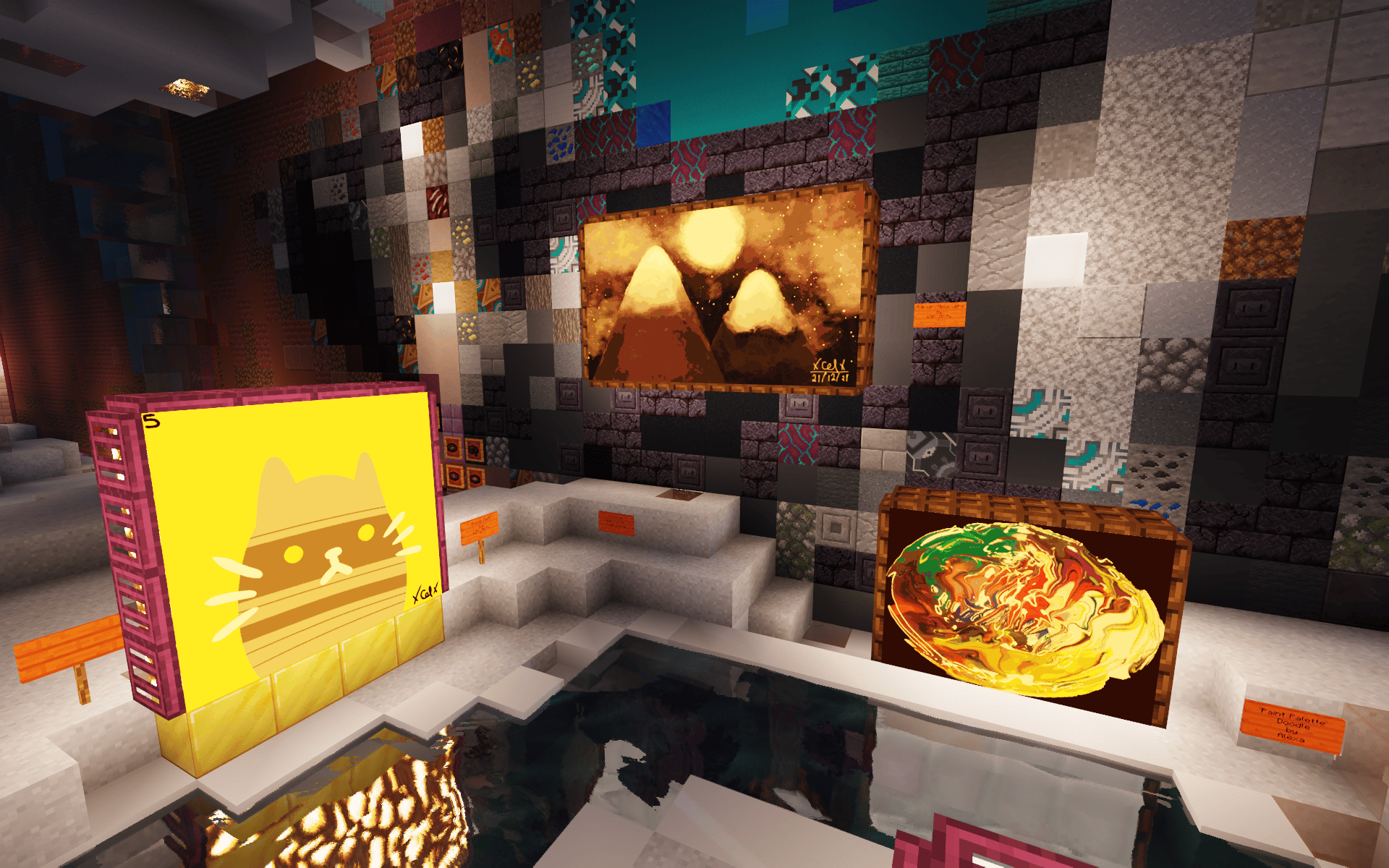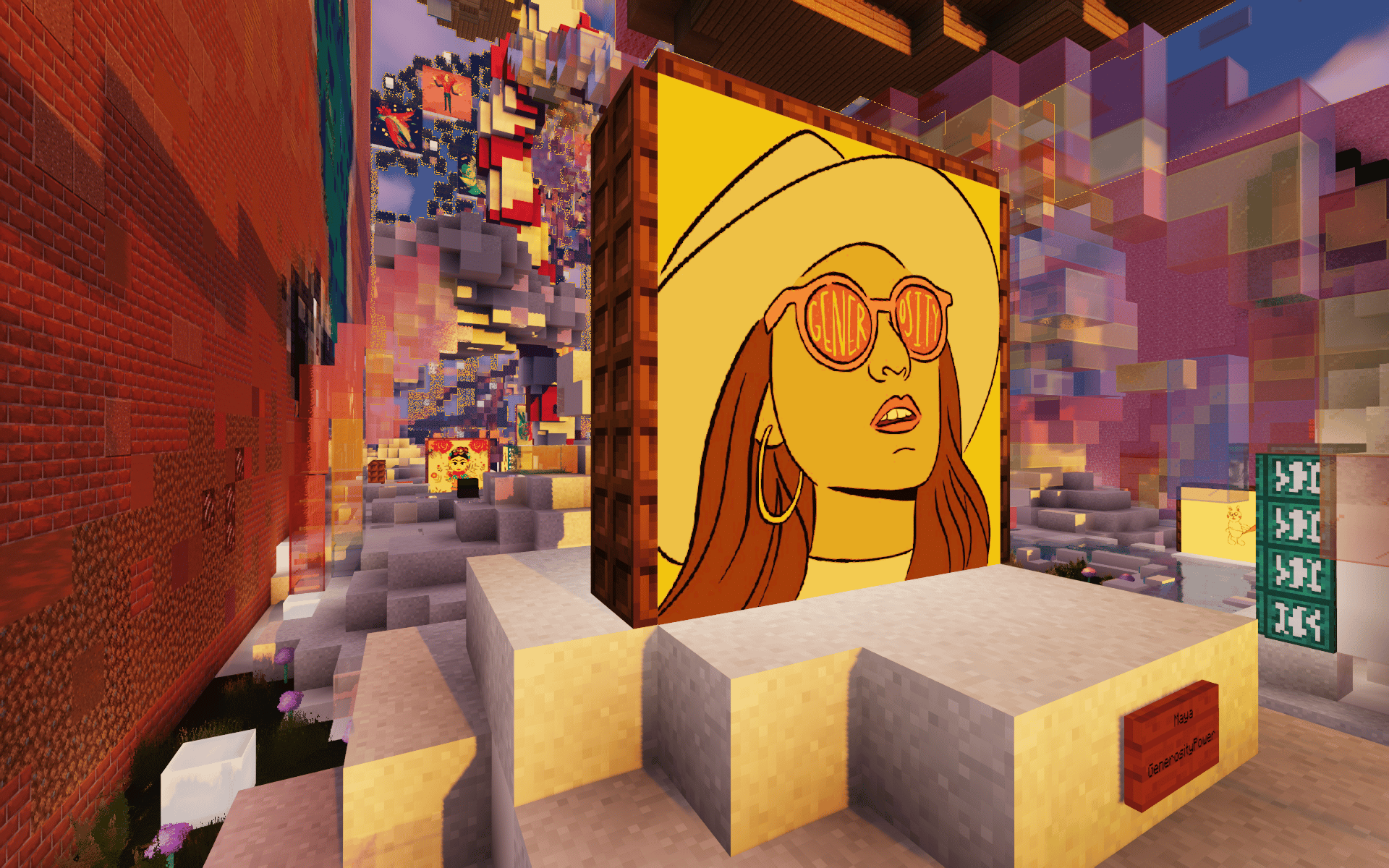 Of course what you see above is a mere fraction of the amazing vantage point that can be had within the actual metaverse gallery itself.  Truly the most impressive manifestation of viewing art within a creative server such as Genesis is the ability to take in all angles and perspectives that captivate our person in the moment.  Art after all is an experience which is best enjoyed through complete and utter engagement.  In the end one of the reasons why galleries like this offer the perfect opportunity to pose as opportune models for open server events inviting all in to play.
As you can see, the ability to move through this wonderful space really does take the entire experience to the next level.  Shout out to Round Table Educators for some pretty impressive promotional work for our recent NFTKids Gallery and Tribute to Magic MindGrand Opening Event.  It was a fun time had by all who attended, and a good opportunity to get together in metaverse with The Rocket Gallery family of artists and creators to enjoy all that went into the culmination of this one of a kind showcase.  in case you missed it, be sure to check out Uplift community members Aisha's NFTKids Gallery Opening Impressions in our latest Uplift Tour Bus series feature.
And not that this right here isn't enough to get you excited for all that is possible within the expanding collective metaverse of ours, but how could we not shout out the gallery as a whole rendered by Gkid and now viewable both at The Rocket Gallery Spacial Gallery and on Open Sea.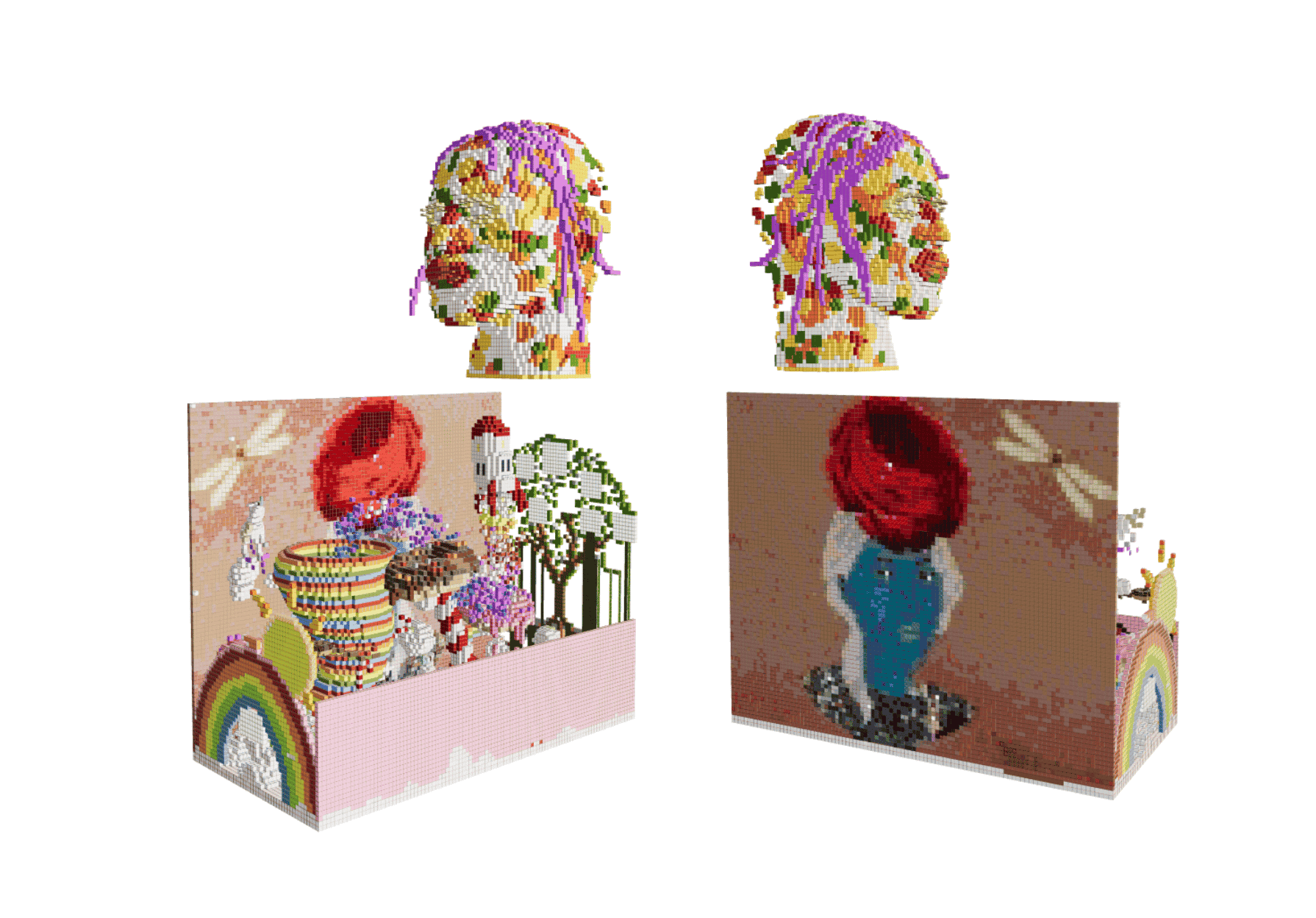 Really quite incredible the amount of dedication that went into all that the NFTKids Gallery has become and spun forward with. And for those that may be new to the Uplift, this is merely the latest iteration of art installation concepts by The Rocket Gallery, alone impressive but when considered alongside all the others, true epicness in the making when if comes to displaying and experiencing art a whole new in the era of Web3.  Be sure to check out more of these incredible galleries at the links below, and should you have any images or insights from visits to any of these or other galleries, plots, or events, please do get in touch via the The Uplift Tour Bus submission form so we can garner your perspectives for all to appreciate and engage with.

Are you a gallery owner featuring a variety of rotational exhibits in The Uplift World Metaverse that would like to have a feature article about a past, present, or upcoming show on our official site? Well, our Exhibition Spotlight series for you! This series highlights and number of exhibitions by varied artists in multiple galleries across the metaverse.  Whether a short installation or permanent, this series well hold a permanent record of all the amazing galleries and their exhibitions within The Uplift World.  It's a series for art curators and lovers alike to showcase a new renaissance in how metaversal art is viewed, displayed, and interacted with in a formfitting from modern globalistic times.
The Uplift World Official Links