It is actually quite uncanny the amount of amazing buildz, projects, and people involved across this little metaverse we call home has become.  The Uplift World BLDRZ blog is intended to be one avenue where we can feature projects, individuals, and teams doing amazing builds within multiple sectors of the Uplift World.
For this episode we will check in for an interview with Small Town Cowboy, one of the most epic builderz of the whole of The Uplift World, grand architect of Ladz City in Genesis (1800, 2740) and quite a few other amazing buildz in the metaverse we call home.
How did you first get introduced to top blockchain and cryptocurrency?
My interest in crypto and associated technologies comes from a love of and an inherent curiosity in all things tech related. For my 1982 Christmas present my mum bought me my first computer, a Sinclair ZX81in kit form. This taught me the basics of circuitry and assembly and triggered a lifelong interest in computing. What my mum hadn't bargained for was how my new found skillset would lead me to rewire all the telephones in the house into one large intercom network. You couldn't get an outside line but you could phone the kitchen from the hallway! My mum reminded me of this recently and said that she wasn't sure whether to laugh or cry at the time but as I looked so happy with myself she let it slide. 
From that day on though I've always been a keen consumer of technology and would greadily digest all the tech news I could find. Mid 2015 was the first time I heard mention of something called a 'Bitcoin' but initially never paid it much attention if I'm honest as I didn't quite get the concept of a digital currency. Then the 2017 bull market came along and I, like a lot of other people, suddenly became very interested in this magical internet money thing that was going on. I dipped my digital toe into the murky water and bought three ETH and sold them a month later for a profit. I thought at the time that it can't be this easy? As it turned out, it wasn't. Jan'18 brought things into perspective. By that point though my interest had peaked and I started looking more into the actual technology that underpins crypto.
Fortunately, at that time I just happened to be working at a UK university that had (has) some of the brightest minds working and conducting research into blockchain technology. My role was very much non-technical but I took a very keen interest in what was going on. However, my understanding around blockchain implementation was leaning more towards academia at that stage. As this was still early days and (widely available) use cases were thin on the ground, until at least Enjin started making headlines. Enjin was better known as a gaming community platform for hosting game related blogs, but after their ICO, they began building a suite of blockchain products that would enable anyone to easily manage, explore, distribute, and integrate blockchain assets.
This is where I first heard the term NFT and the associated vision of true digital ownership and interoperability between games. The possibilities this offered appeared to me to be endless and I really started looking into and getting involved with the nascent projects that were emerging. One of the first was the collab between eGamers and Global Guerillas in 2018 (https://egamers.io/gg/). This was a social game that crossed the boundaries between the physical and digital and participants could earn NFTs by completing different actions. Along with a friend (@azmodie), we got involved in one of the publicity 'tasks' by putting up posters that had a scannable QR code that gave you a free NFT (after installing the Enjin wallet). They also brought out the 'worlds first apparel line backed by an authenticity token' on the blockchain. I bought two t-shirts and still have them, unopened and kept somewhere safe for the day that the Internet Museum of NFTs opens and wants to buy them off me 🙂 (I'm joking but I can dream).
A wealth of blockchain based games then quickly appeared and generated a lot of buzz. NFTs were suddenly everywhere and very quickly 'unofficial' marketplaces popped up on Telegram for trading of in-game items. It didn't matter that a lot of these games hadn't actually been built yet ( strong sense of déjà vu here) as we were buying the hype and happily paying 20p or £1 for in-game items/apparel/weapons etc as we were supporting the developers. Loot crates were bought, VIP access NFTs were hodled and all was going well, then ETH started going up in value. ETH fees very quickly killed the secondary markets and a lot of projects slowed down or stopped completely.
It took a while but as new solutions came along (new chains, layer2, in-game wallets etc), interest soon returned and with this we have seen an explosion in all things NFT related. And the best part is that we are still right at the beginning.
I'm glad I waited it out. NFTs can and will change the world.
What is it about the future of blockchain and cryptocurrency that excites you the most?
True ownership and transferability of digital assets truly excites me.
Outside of the gaming arena I'd love to see simple use cases implemented that would greatly improve democratic processes around the world. Utilising Blockchain and online voting would do wonders for electoral transparency and actual democracy.
Additionally, I'm looking forward to the time when we have our identity fully in control, banks can't fuck us over, we all help the globe with poverty , there is trust once again between all humans (through trustless daps ) and literally watching the world change in front of us 🙂 Being here, now and a part of this is insane.
Then there's:
Supply Chain and logistics monitoring




Secure sharing of medical data




Distributed computing
… and many, many, many other use cases that haven't even been thought about yet.
How did you first get into building in Minecraft?
At the start of lockdown I was looking to try something new to help to alleviate the boredom. A friend and fellow Ladz.City resident, Azmodie, had already introduced me to the concept of marrying NFTs to the Minecraft game through a project called MyMetaverse. Although I'm a keen gamer, I'd never played Minecraft but I was intrigued enough by the concept to jump in and learn the ropes. After many hours of watching youtube vids and pestering my fellow players with endless questions, I made my first 'proper' build. It was not much more than a tall, circular tower with a cowboy hat on top, but already I was hooked.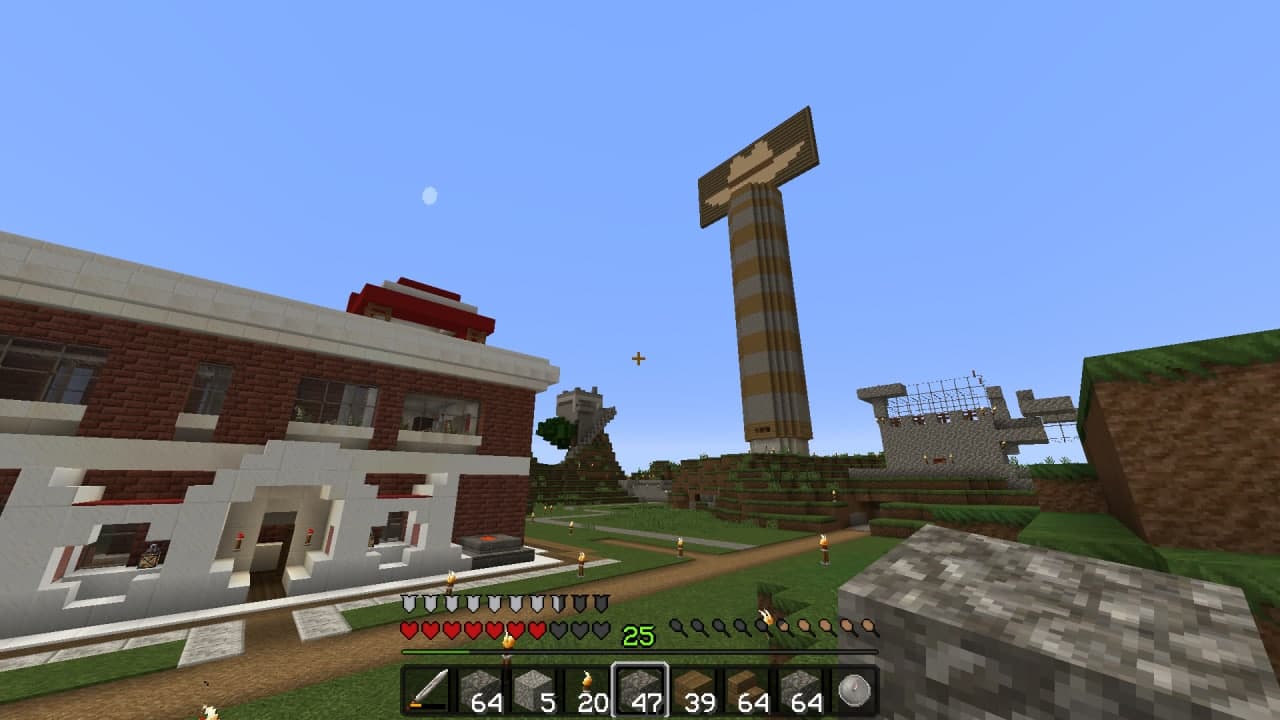 It was also a good time to get involved with the project. We were basically beta testers for the game devs and it was fun to see the game evolve right before our eyes. New features came and went, world spawns appeared, disappeared, glitched, reappeared and changed completely before settling into their current configurations. This for me was the perfect environment to learn the game and hone my building skills. And six months later……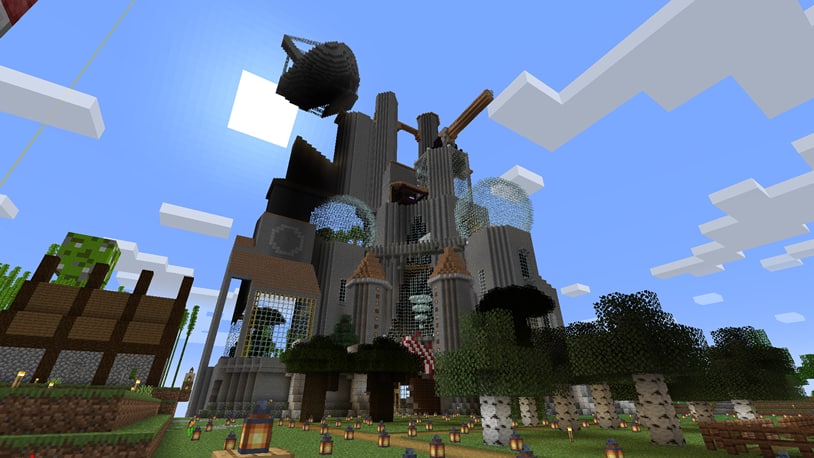 How did you first find out about the theUplift.World?
I quickly learned that the sense of community, togetherness, and willingness to help others sets The Uplift World project aside from all others. I am now so happy that I found this project at such an early stage and look forward to staying around for the long term as we collectively take this project forward.
When I found the Uplift I found my forever home.
What exactly is the LADZ City Network and how did you get involved?
Around 18 months ago I was introduced to the LADZ Community and was instantly taken with their goal of creating a tokenized, community-owned content network. With a full roster of shows covering every facet of the cryptocurrency and blockchain space from NFTs and DeFi, to Bitcoin and Ethereum I'd found a friendly, welcoming and informative space where each community member brings something new to the table. The community has continued to grow, evolve and  adapt to the ever changing landscape and looks to be in good shape as we move forward in this space together.

A tokenized, community-owned content network, LCN offers a roster of content creators host live shows and events, Monday to Sunday, covering a variety of different industries within the cryptocurrency and blockchain space. From NFTs and DeFi, to Bitcoin and Ethereum, we cover it all!
Shows/Events
Easy Street




Fun Uncle




Layer One Podcast




LADZ City Radio




NFT GG




NFT Live




NFT Arcade
All information related to Ladz City network of shows, events, social token, and growing community can be found at at ladz.city.  You can also subscribe to Ladz City Twitter and YouTube to get further updates on what is happening around town.
What was the overall design of Ladz City and why?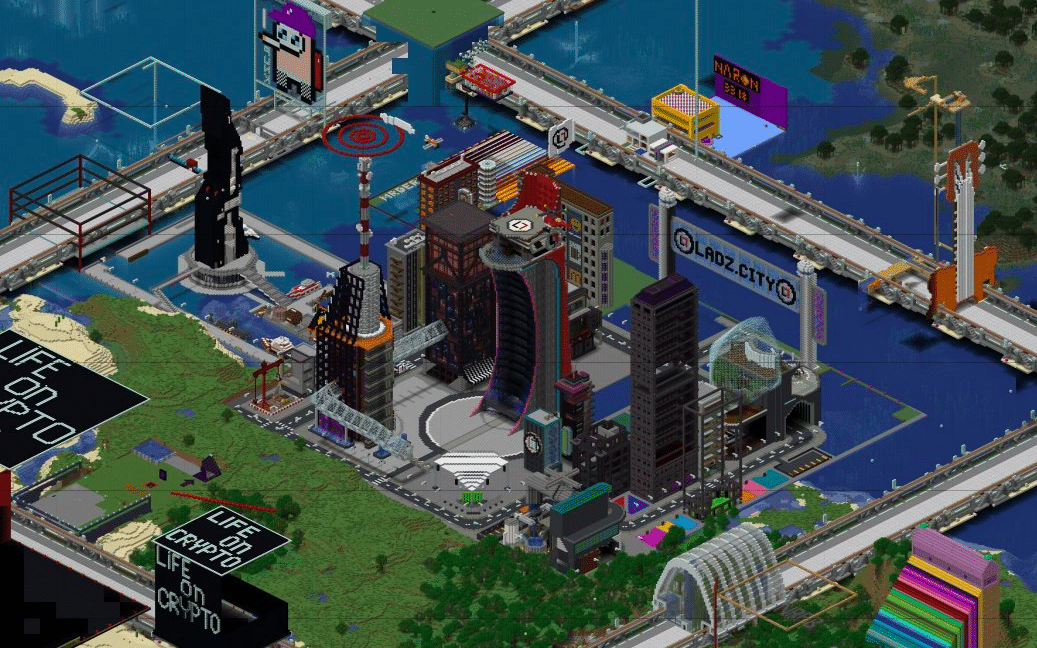 In terms of the actual design, I wanted to see how far I could get from 'traditional' Minecraft builds using the limited tools/blocks available. This has been the most fun part of the build for me. My goal is to create a visual/virtual representation of Ladz City that up until this point has only really existed in people's minds. Within the Ladz City 'lore' there is talk about certain establishments and late night venues and I wanted to bring these to life in the build. We also have the amazing Ladz City Radio on a Friday evening so I couldn't miss that out. The rest of the build I've just made up as I've gone along. The initial aesthetic I'm aiming for is very much cyberpunk but as we add more builders to the plot who knows which direction it will go. In crypto parlance this is very much Layer 1.  Layers 2, 3, 4 onwards onwards could be a whole different beast.
Eventually though there will be meeting spaces, art galleries, mini games, information points etc to encourage people to visit the plot and to learn more about the LADZ network.
We are after all, building a city.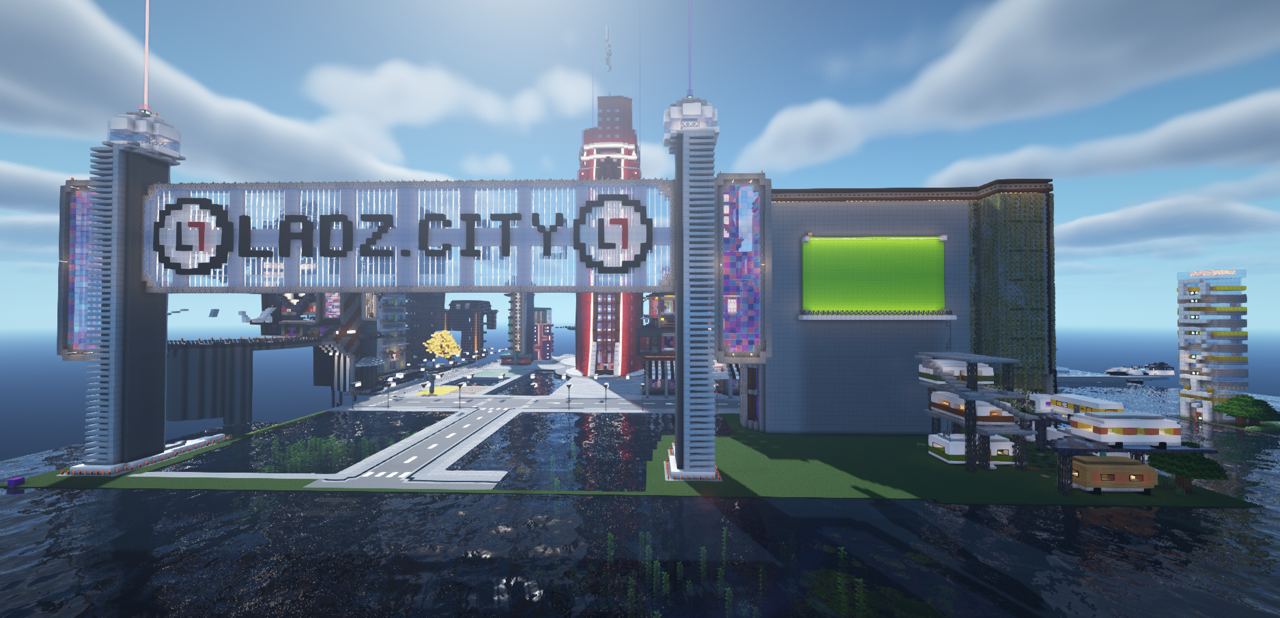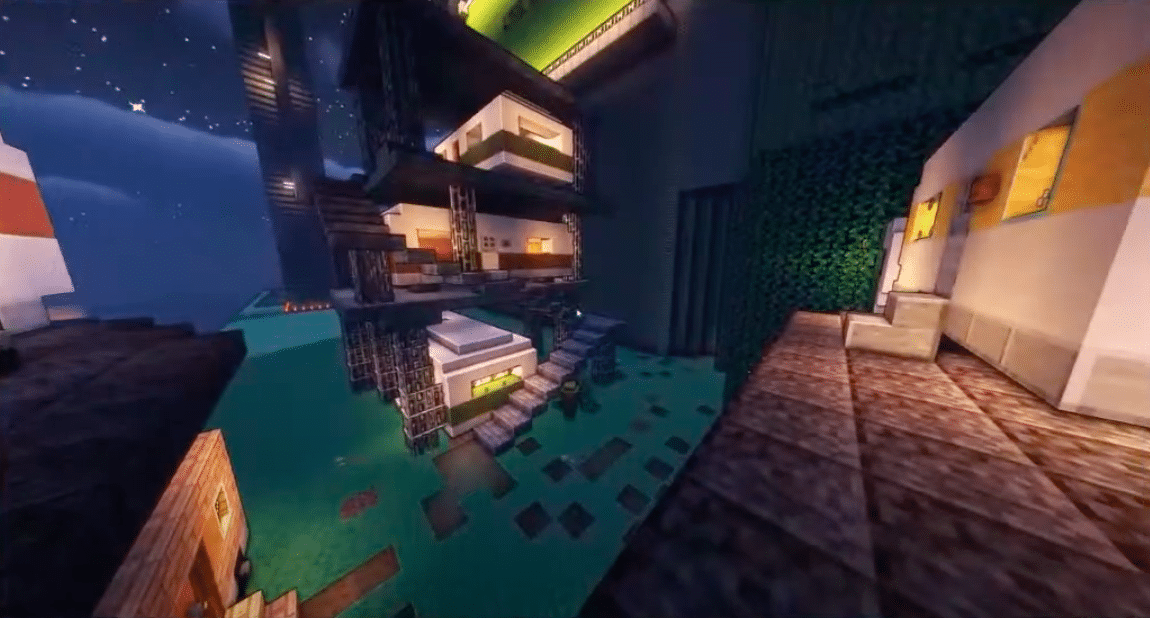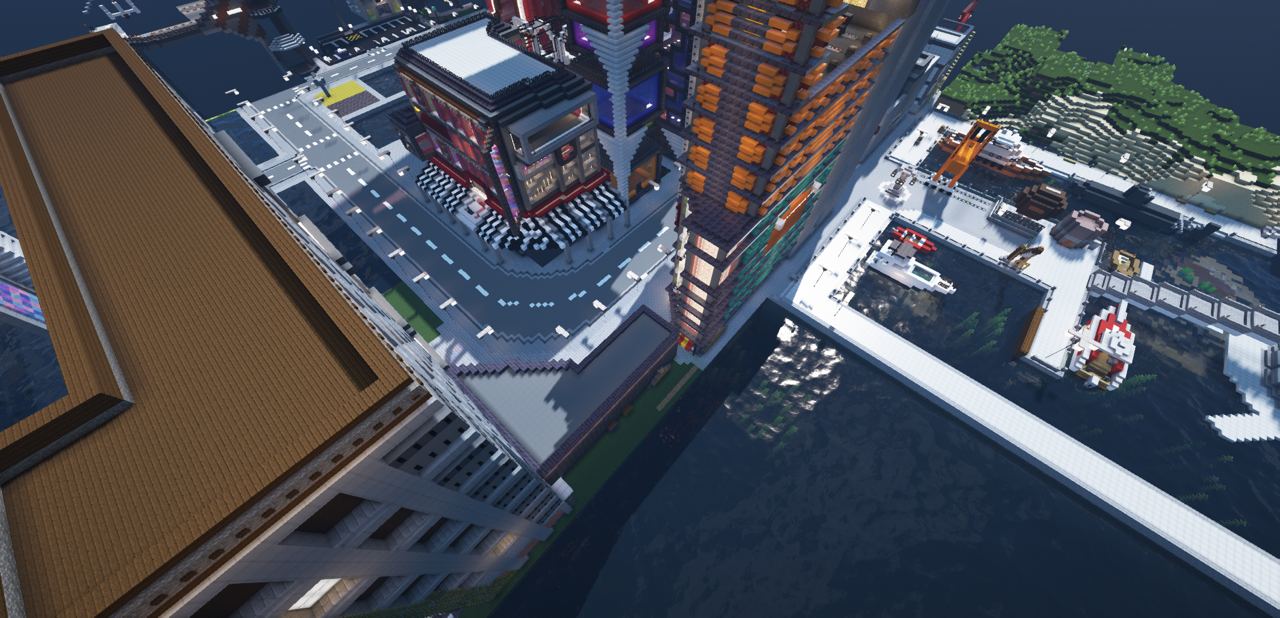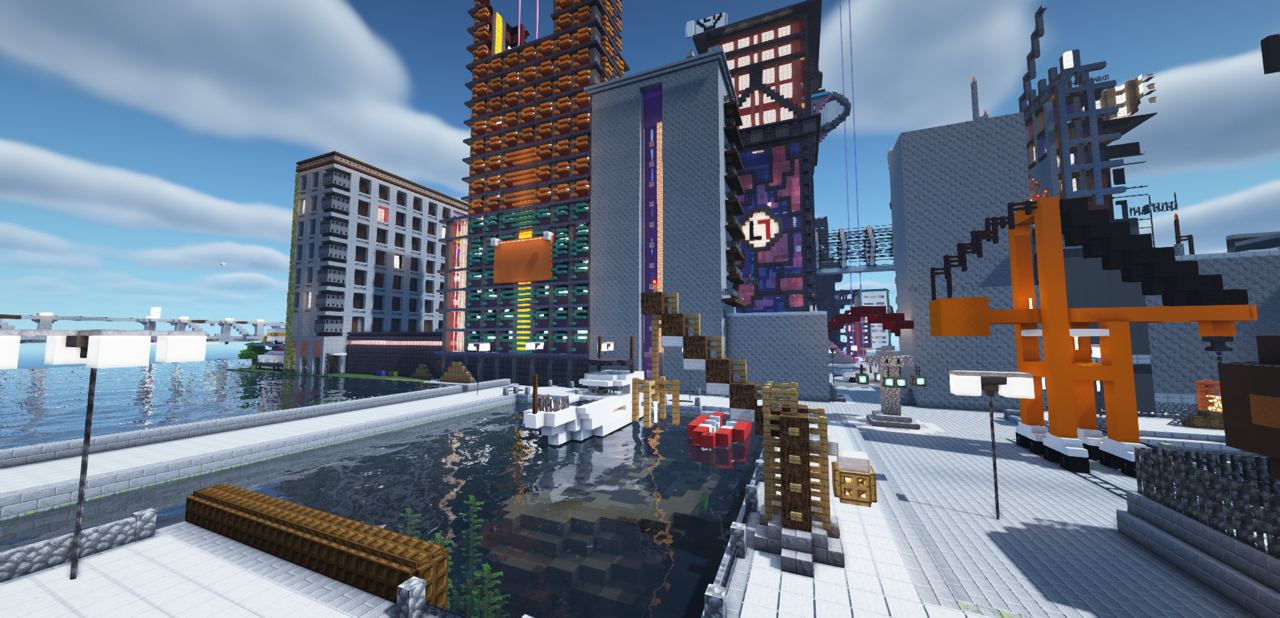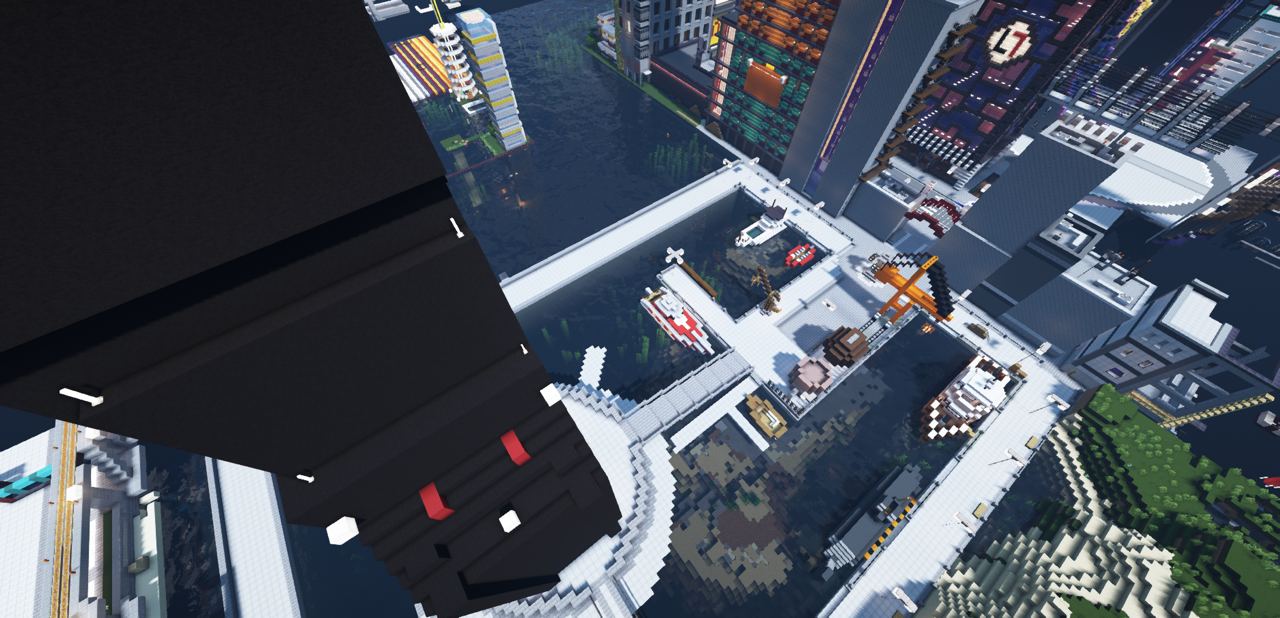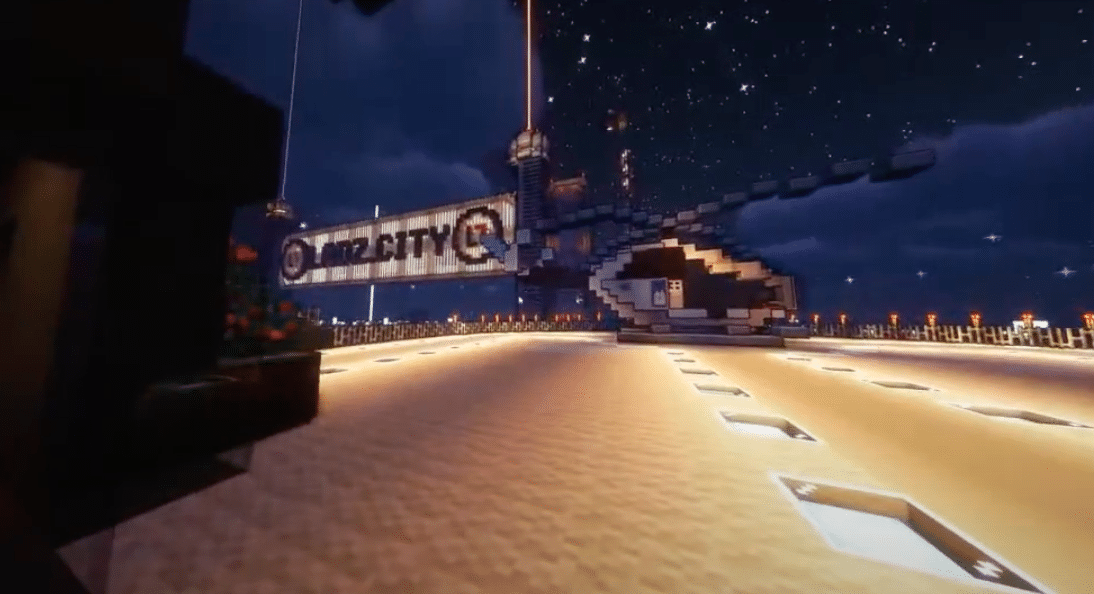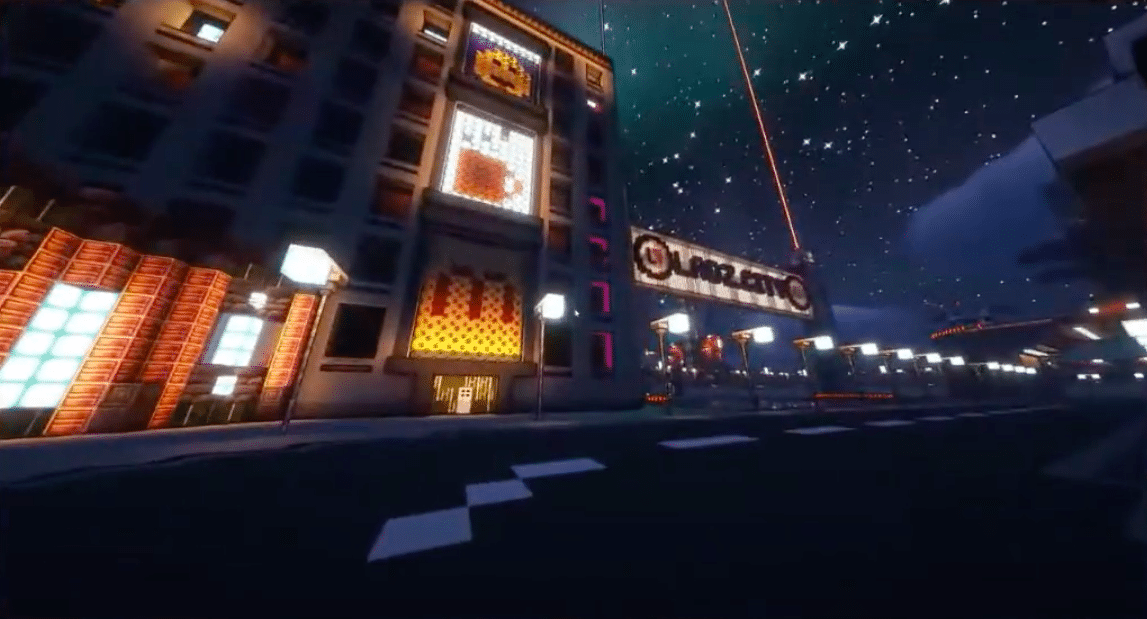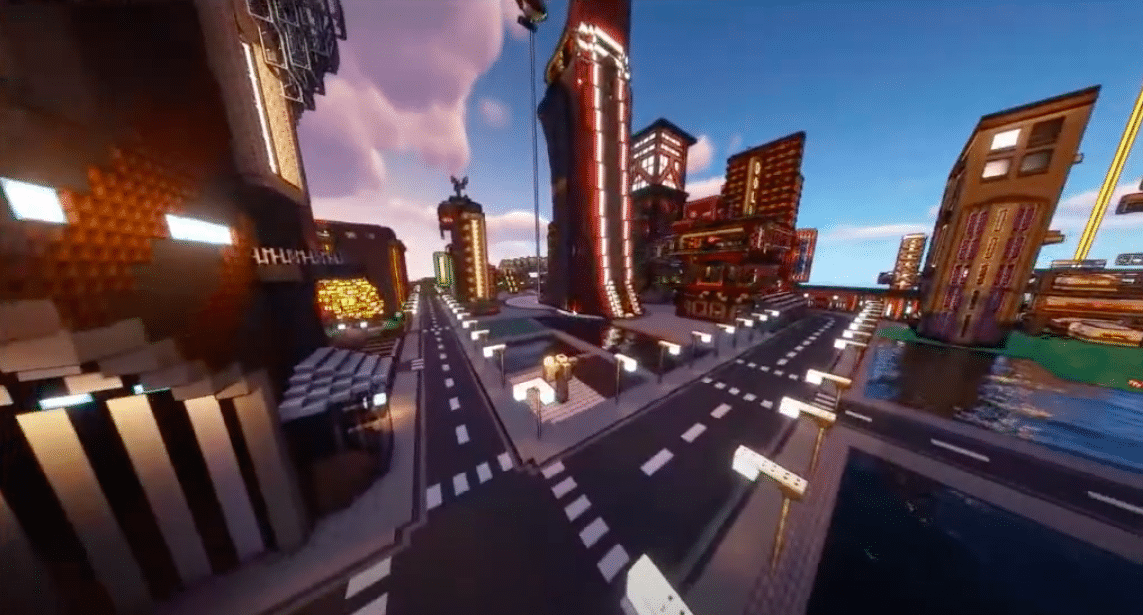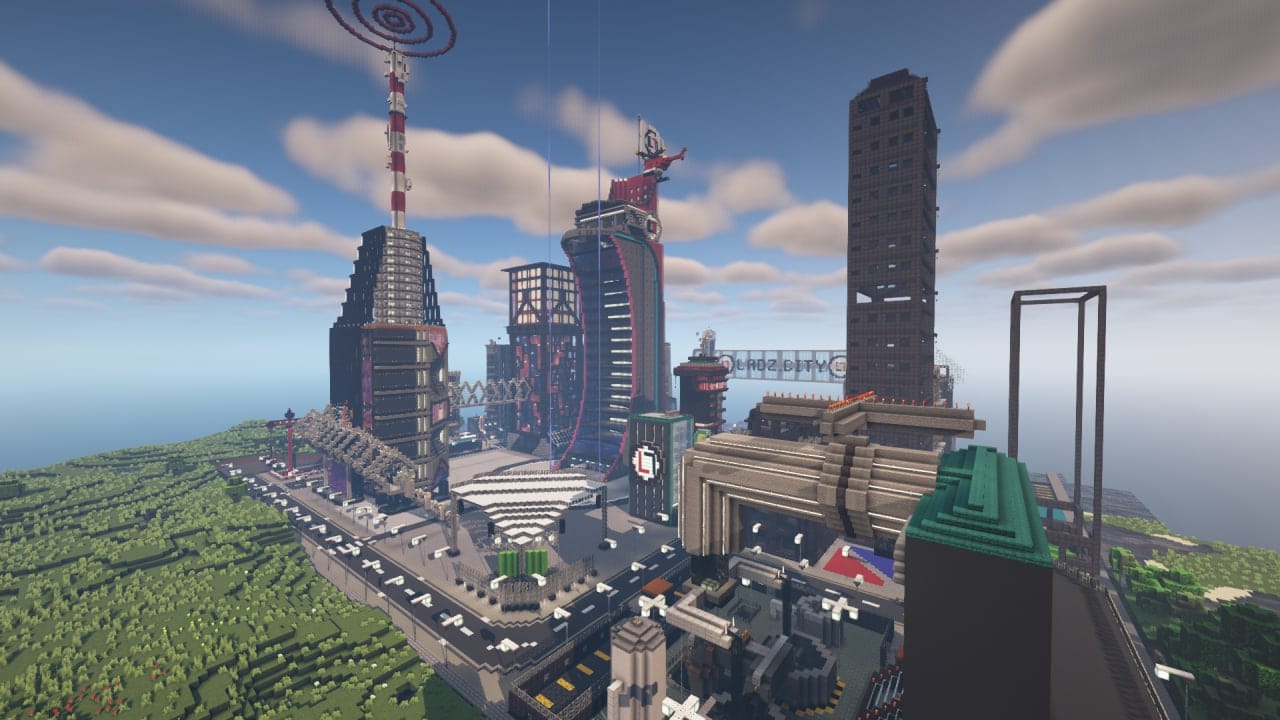 What are you looking forward to the most in regards to theUplift.World going forward?
Following the journey to see where we end up in 1, 5 or 10 years time. The Uplift World has already created something truly special and unique and I hope to be a part of it for a long time.
What are you planning next for theUplift.World?
I'm looking forward to building upon and strengthening the relationships that have already come about due to being involved in the Uplift up to this point. Collaboration is a key driver for me and I wish to help out wherever I can.
I'm currently designing and building a plot for the Dropbears Tree Diving Club after hearing about the project on theUpLifters stream. The project lead, Matt, is a great guy, and I was completely sold on his vision for the project. I had some free time so thought I'd offer my time to help the project get a foothold in the Uplift World.  It's a work in progress, but here is what I've done so far since that NFT Game Day Drop Bears Tree Diving Club episode.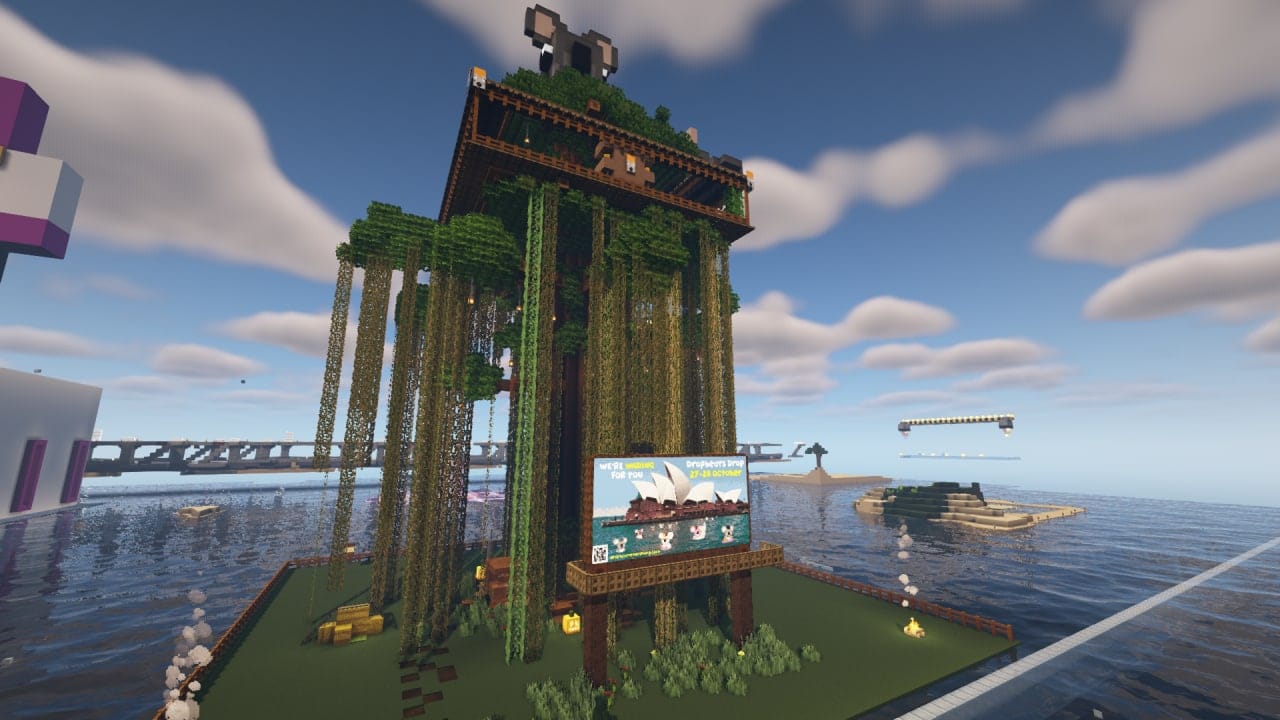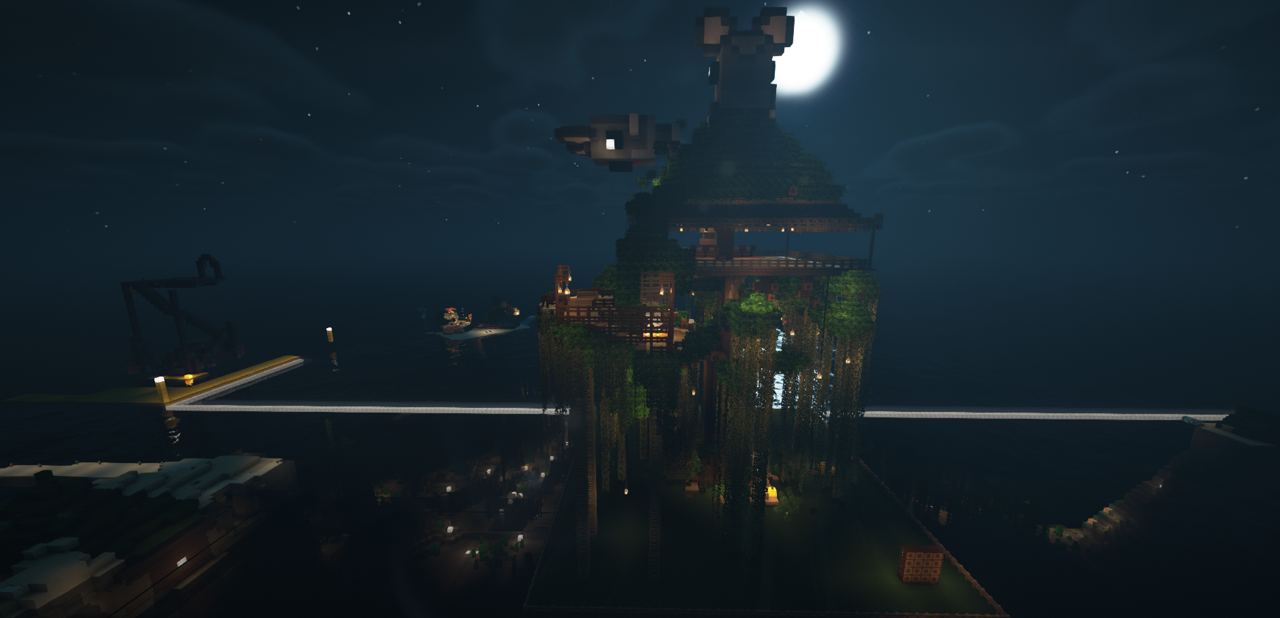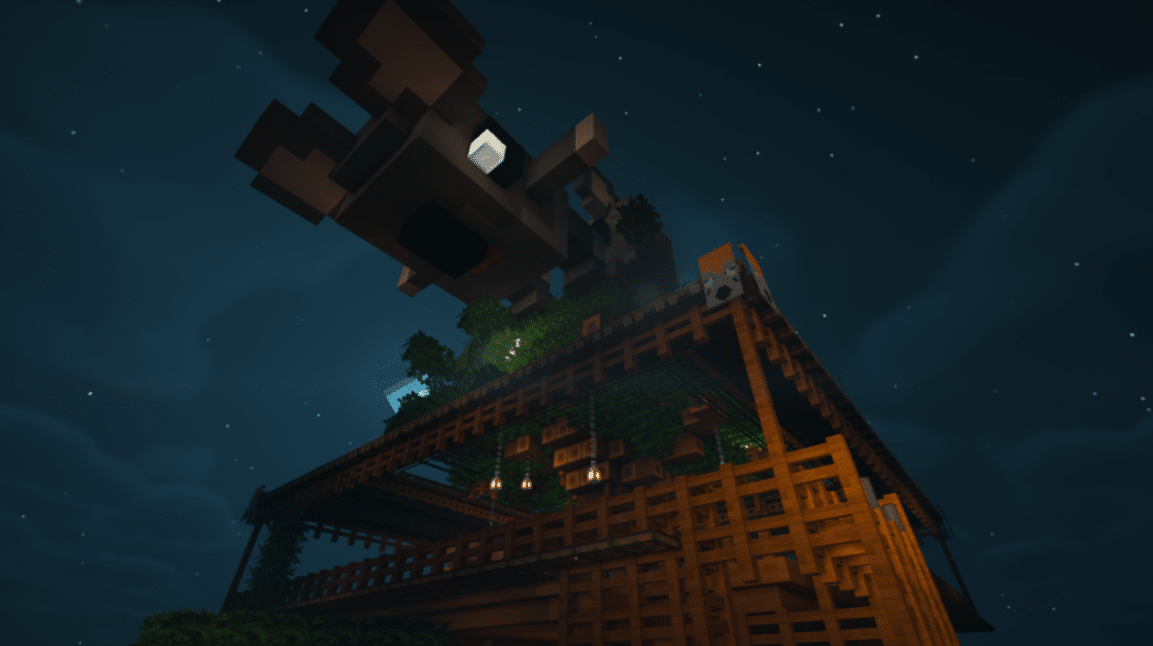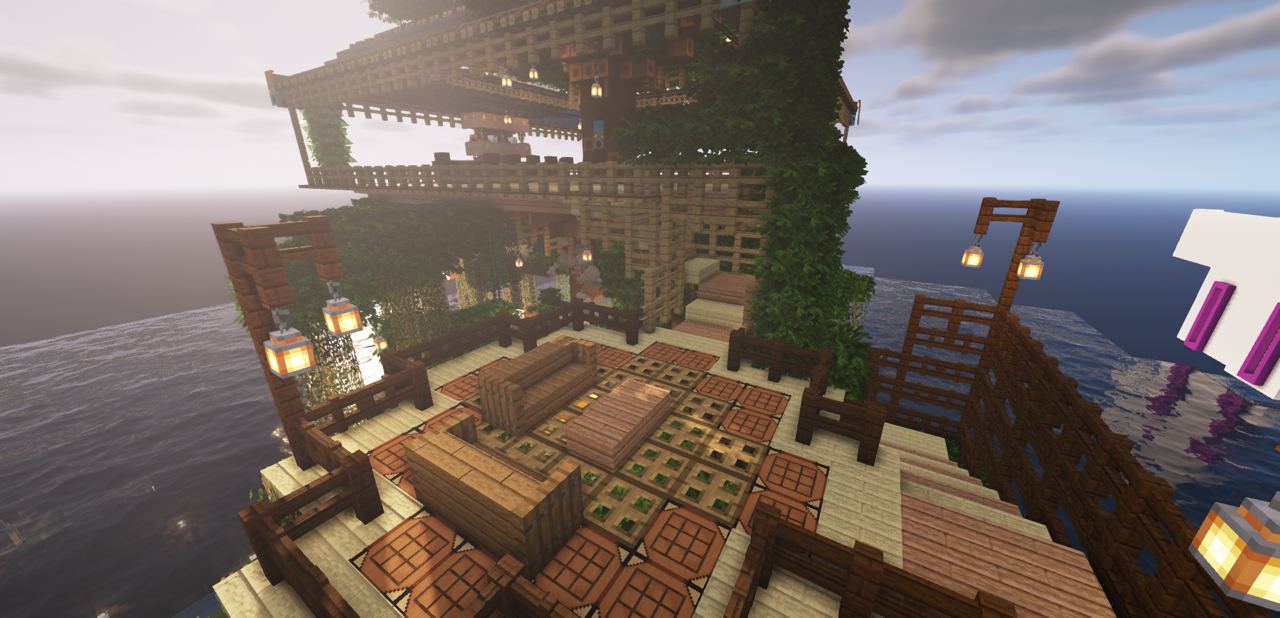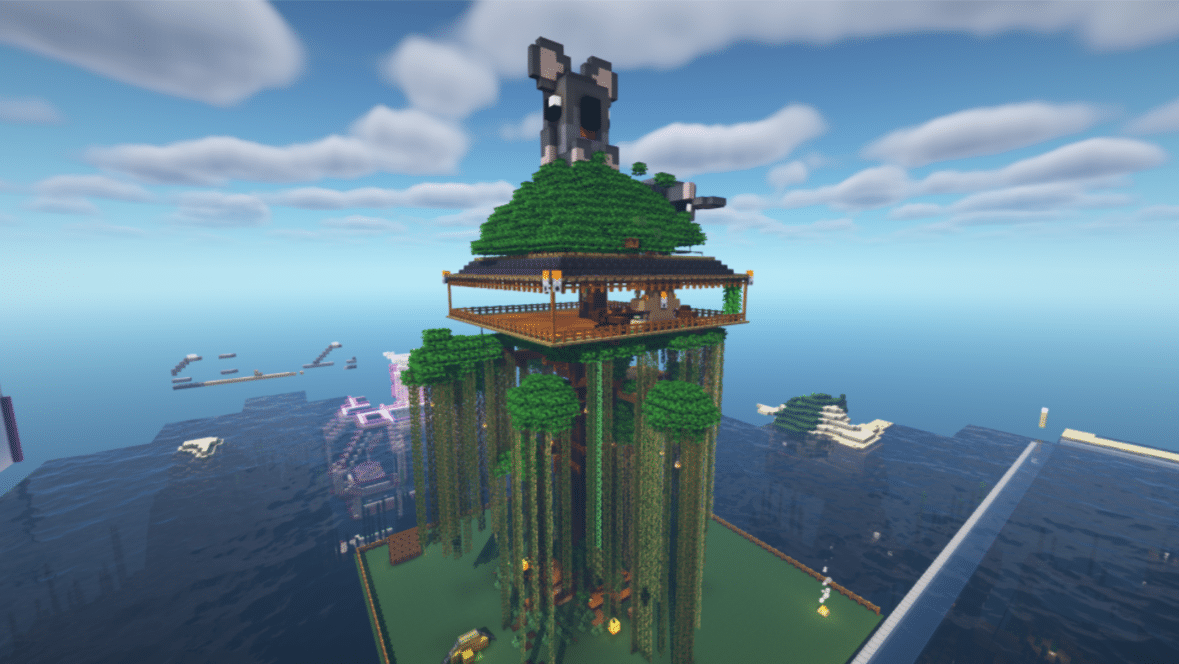 Alongside the projects above, I have also been working on some 'special' top secret projects if and when they have come my way.  Can't wait for these to go on full display and the sentiment when people finally come by to play …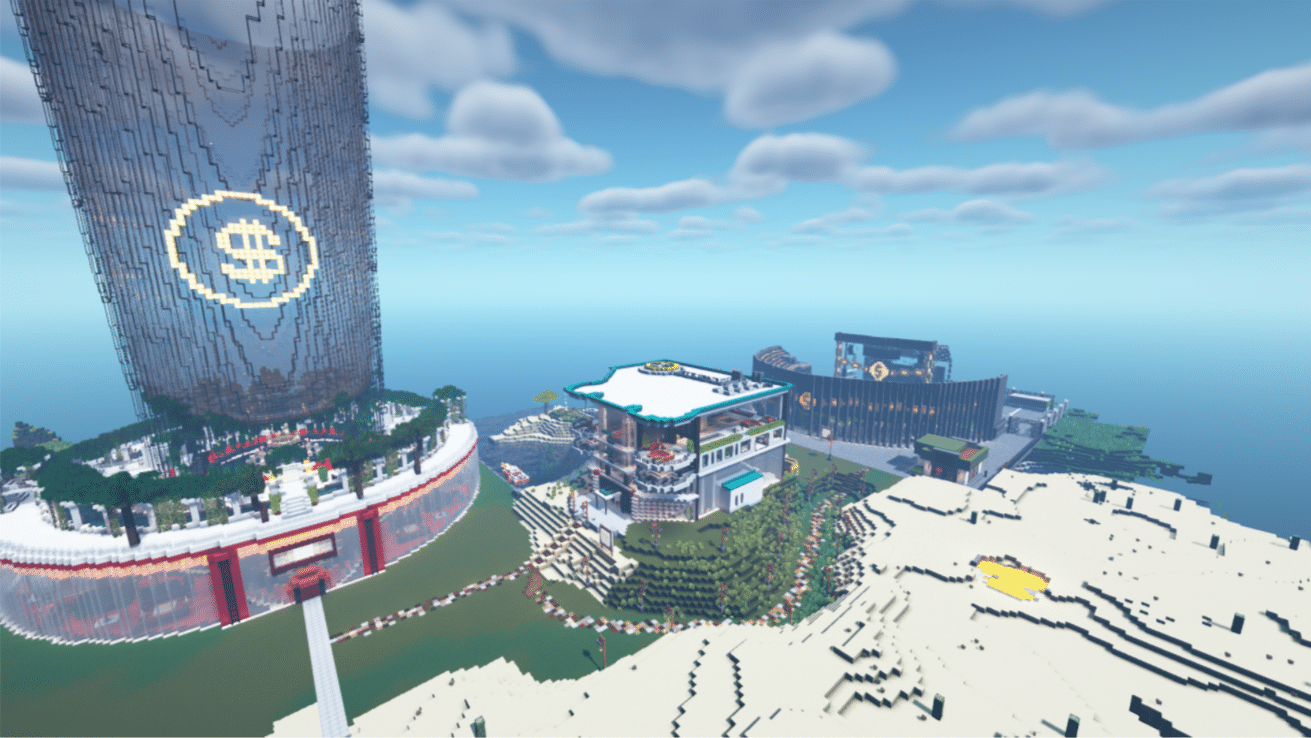 Small Town Cowboy's Ladz City Media Showcase
Small Town Cowboy on Jen's Awesome Show
Get the up close and personal back story and how Ladz City came together with this Small Town Cowboy exclusive on Jen's Awesome Show.
The LADZ Community and their Journey in the Uplift World
Stop in with Small Town Cowboy alongside NiftyQ for a full Ladz City build experience with Jimmy D in this Journey's Through the Uplift World series episode.
Roundtable Live: Great Uplift World City Builders
Check out Corey & Jimmy D's epic Roundtable Live featuring amazing city builders in the Uplift World's Genesis sector cued to play from Small Town Cowboy's walkthrough of the Ladz City community plot.
For more on Small Town Cowboy' and his not so small town epic builds, please like, subscribe, and reach out to him on his Twitter and YouTube channels.
And as for any others out there interested in having your very own Uplift builds featured here on our official blog alongside these other epic builders, simply follow these instructions and dm Jimmy D a copy together with a main channel alert tag in Telegram or Discord when complete to be sure it is not missed.  From there, we will do our best to get all those amazing Uplift BLDZ alongside personal thoughts, stories, and future aspirations out there in the wild where they need to be for all to engage with, envelop, and see.

The Uplift World Official Links
Note: Article curated by Jimmy D and images marked with a * taken by Gary the Architect.