The imagination got to churning and ideas springing into action upon coming across an Uplift World Build Off Banano Daily Peel Event announcement revolving around a CryptoMonkey's themed Uplift World build off.
Have you ever played Minecraft or would like to give it a try? Now is your chance to not only have fun playing the game but also win Banano, CryptomonKeys, Upliftium and WAX!!! Yes, yes you read correctly! All of the above is at your reach! You can either join alone or make a team of up to 7 members. After you figured out if you are a lone or a team builder, all you have to do to take part at the build off is to send a DM to DrYunani#1126 with your Uplift World username/s! Of course the builds have to be Banano or CryptomonKey themed.
Thinking about all the various possibilities, Demetrius19_ decided upon going with a gallery connected to by auto elevator to a jungle island above and also has an on-site Banano village.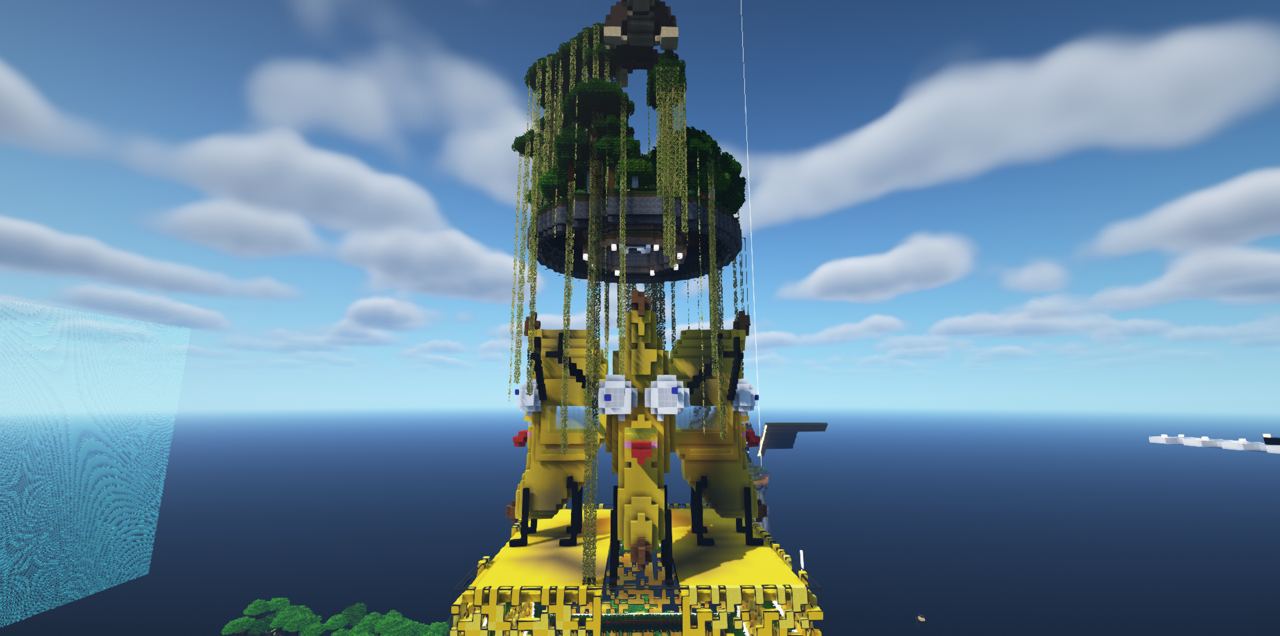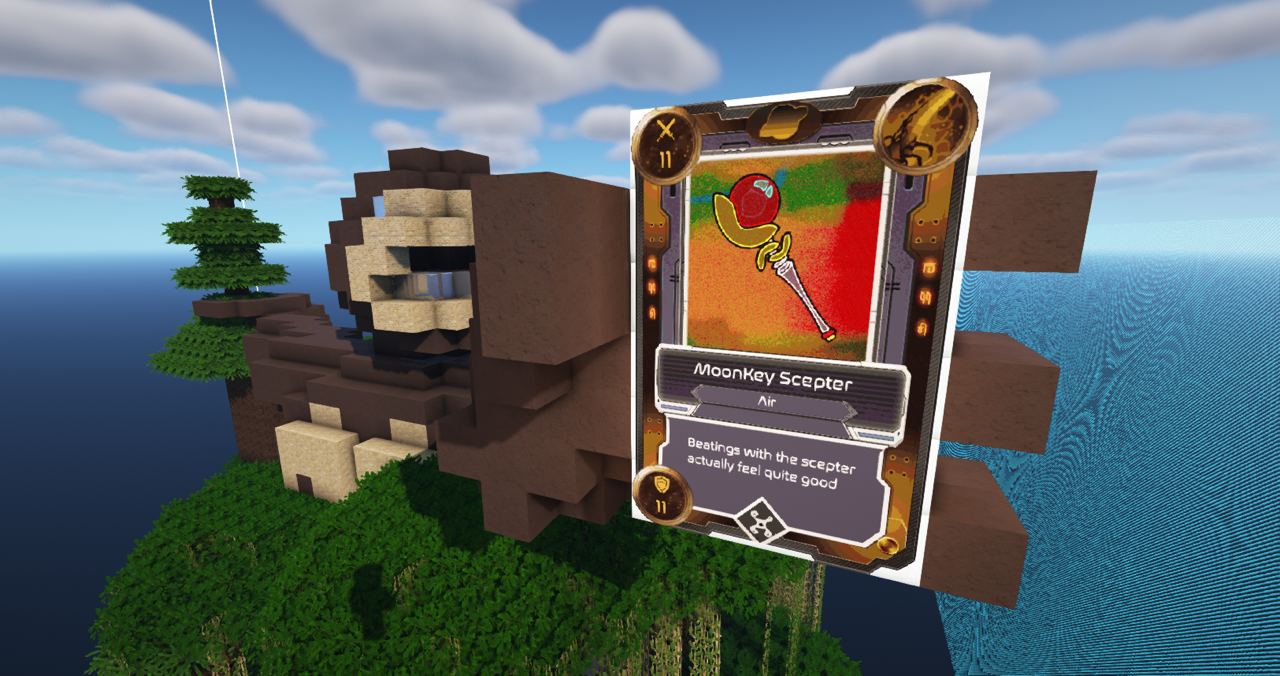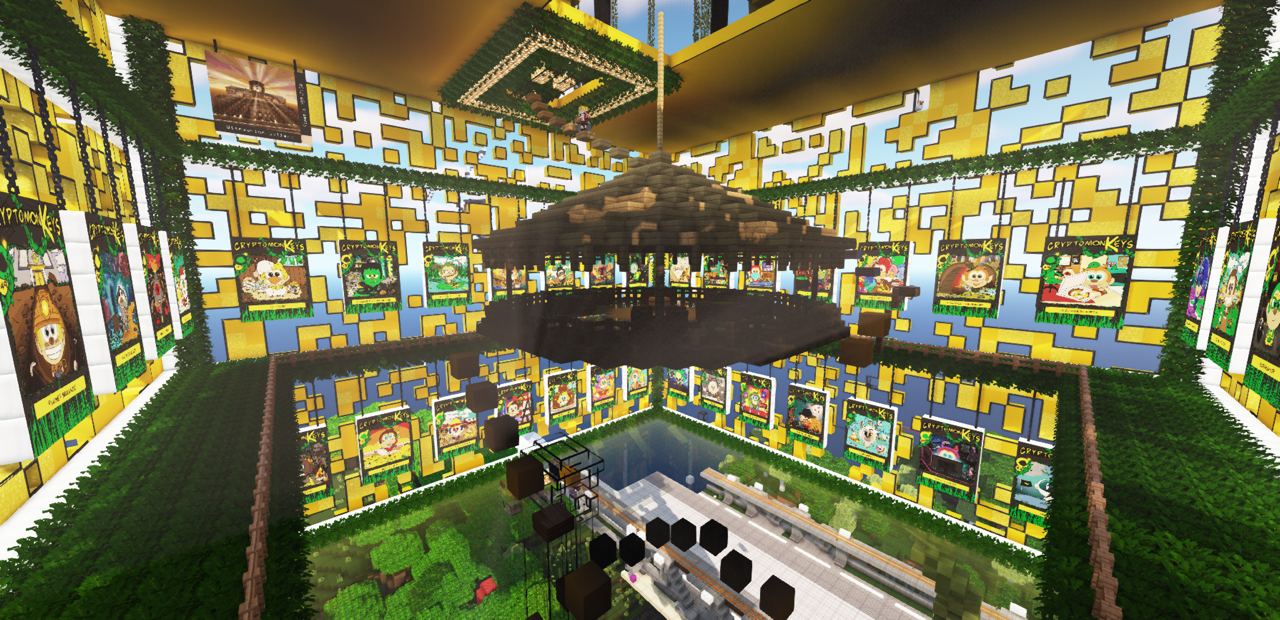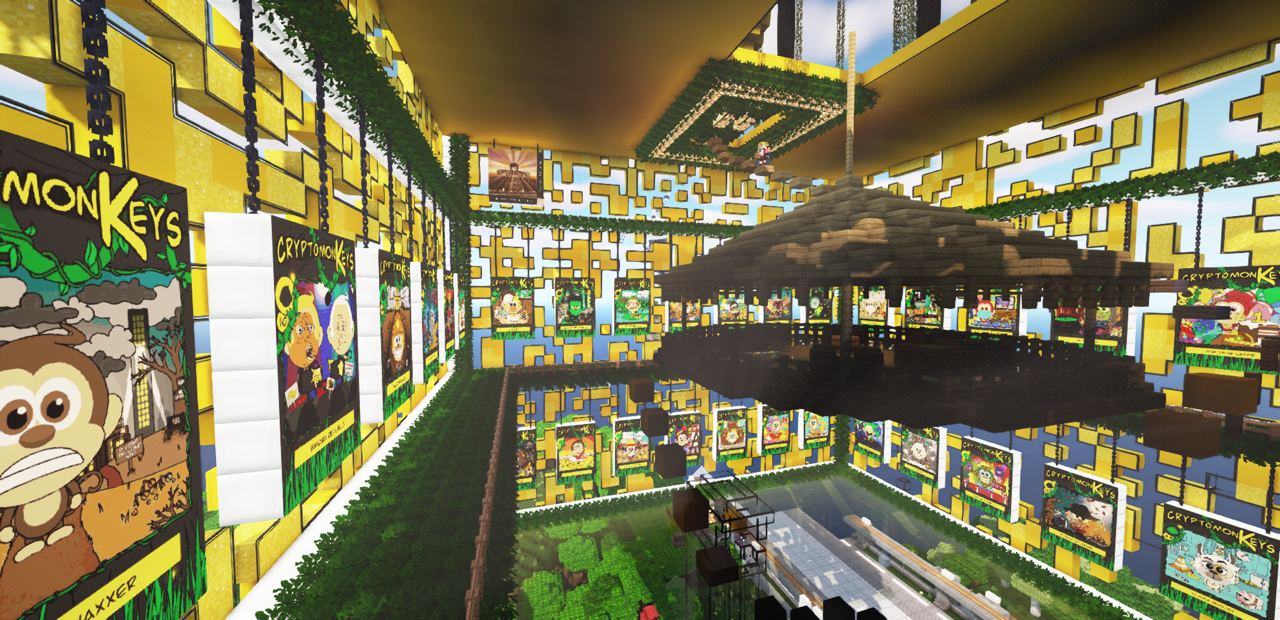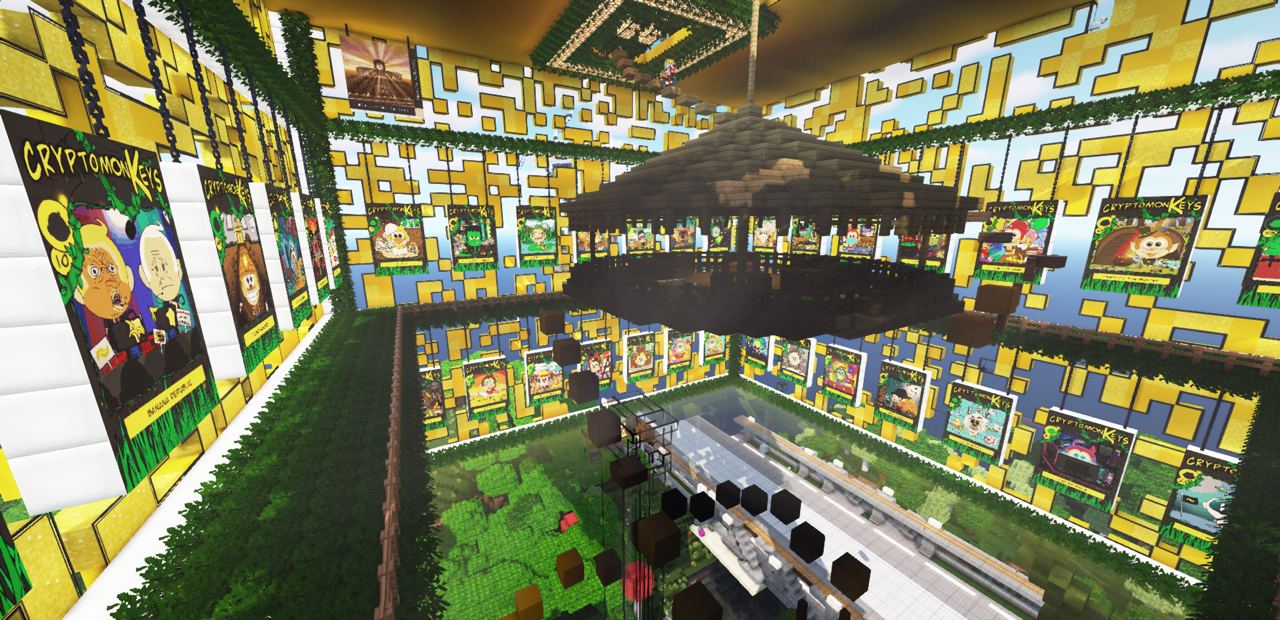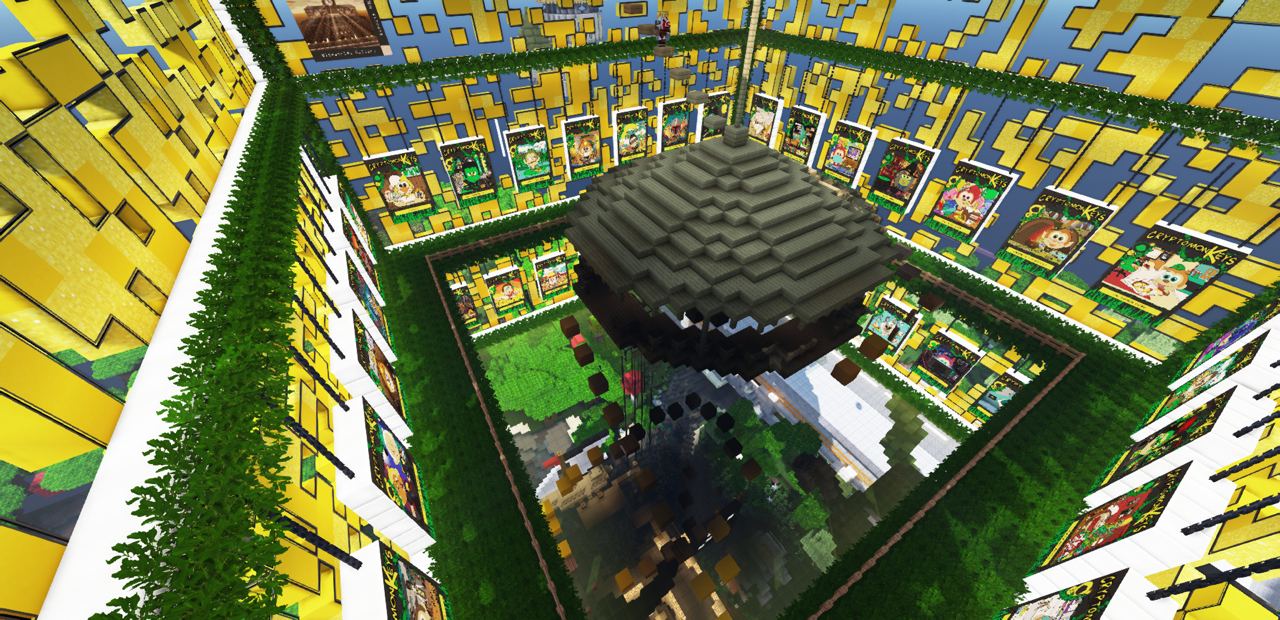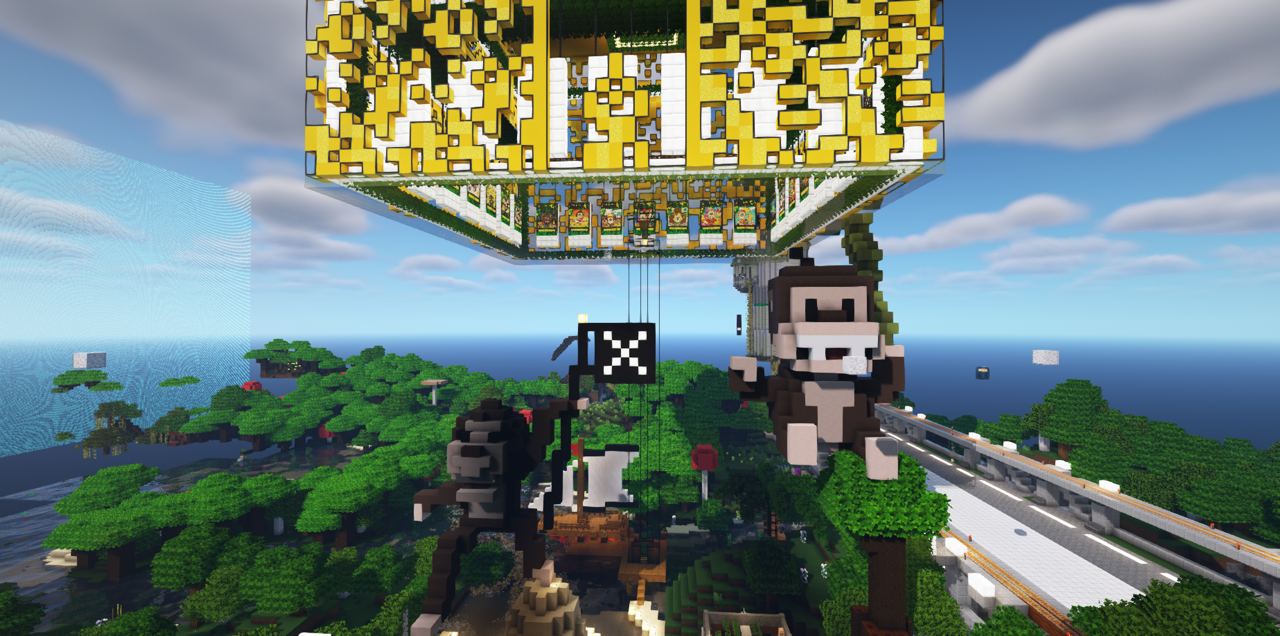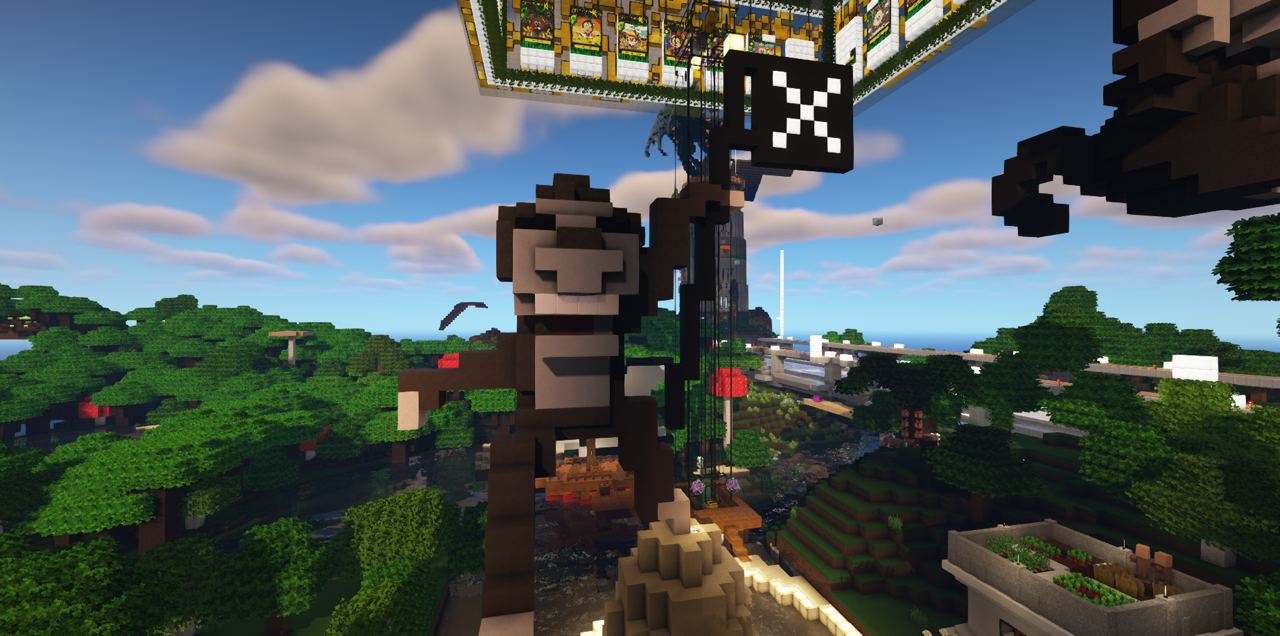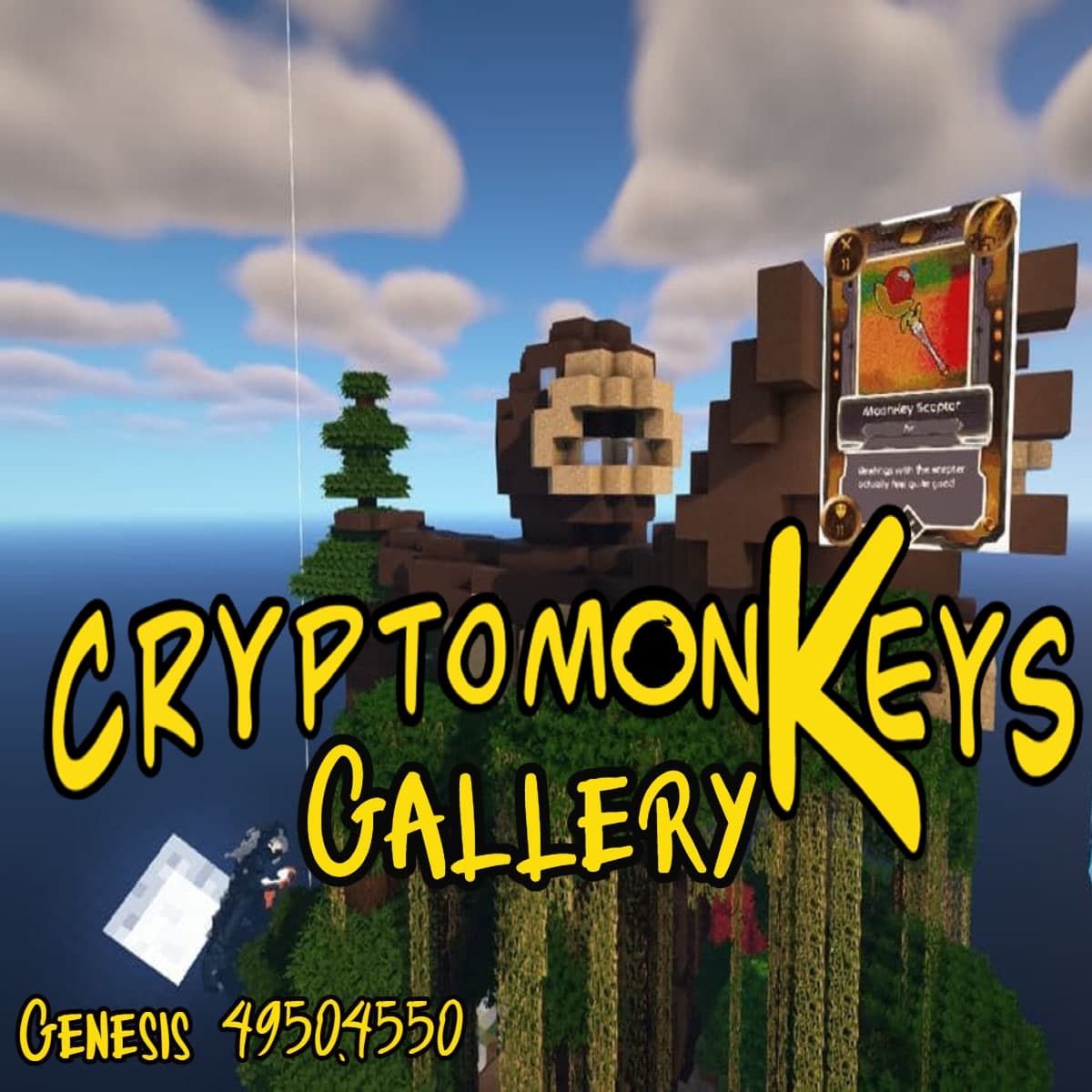 And don't worry, cause maybe one of the best parts beyond this apefully delightful CryptoMonkey's themed NFT art is actually the transit, as connected to the Genesis sector UpLift Loop via the Wiseworlds Gallery (400,2750) makes it easy to hop in quick and meander about.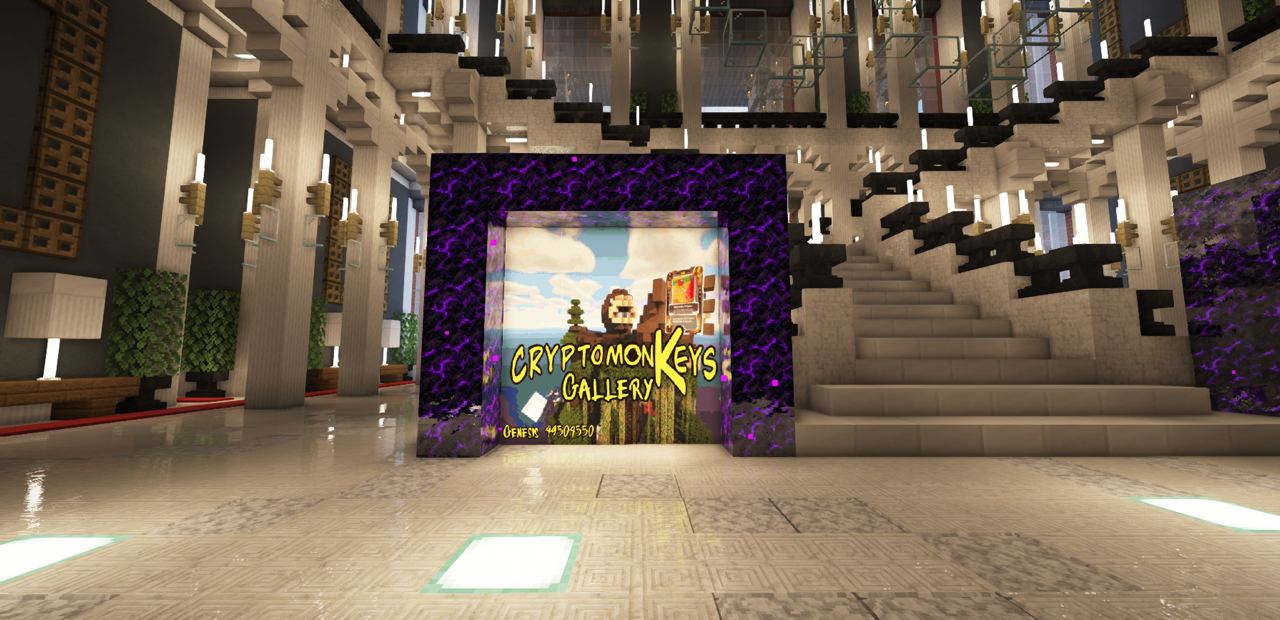 And the final Uplift World Event Results, well they kinda speak for themselves …

And although the contest has been won, Demetrius is keen on providing more value, as well as more fun.  With advertising space for something new and very Blu, and the planning stages of a beautiful jungle rail he plans on seeing through.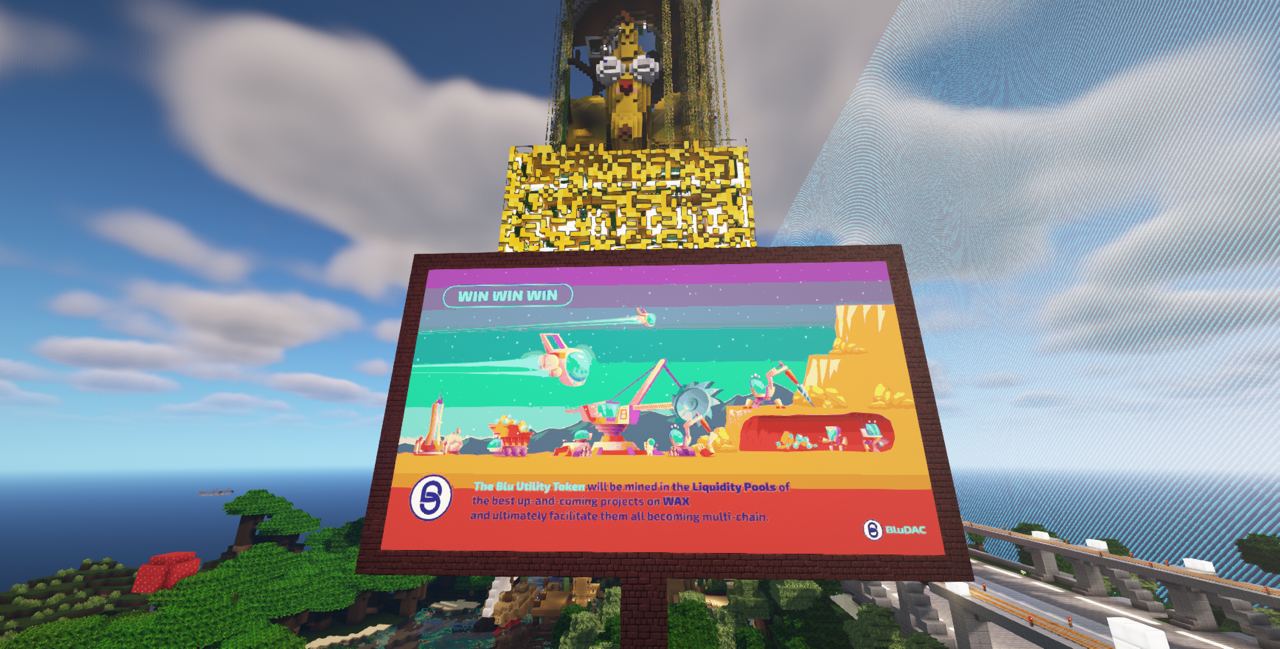 So don't be shy, or worried which direction you need to fly, cause connected to 'the awesome people that are forming the Genesis Gallery loop, the CryptoMonkey's Banano Gallery has never been easier to reach and has some pretty amazing substance in builds, art, and design well worth a mind breach.
********
It has become our mission as of recent to showcase as much as we possibly can in a variety of ways to get those awesome creations, builz, and building skillz out there as best we can.  #Shameless_Plug_of_Uplifting_Proportions is a series intended for those great individual and team builders to display their amazing Uplift World Metaverse builds to the broader community.  The story above was provided by Demetrius19_ and put into print by Jimmy D alongside images taken by Gary the Architect. As good as all this is however, if pales in comparison to the actual in metaverse experience of wandering through this amazing build first hand. And of course the other benefit to heading on in and checking this pretty cool gallery concept out are those infamous play to earn rewards you have surely begun to hear so much about.
As for your personal builds, we are always open to submissions in various forms to showcase all those unique and amazing things being done of within your personalized regions of our shared metaversal existence.  For more on this, please be sure to check out The Path to Featured Buildz & Events Inside Your Uplift World to get in touch with all the dynamic possibilities for you to display and interact with the rest of us.  And feel free to reach out to Jimmy D on Telegram, Twitter, or Discord anytime for assistance on putting whichever best suits your preferred vantage point into motion.  In the meantime, thank you for dropping on into our official blog and if you happened to enjoy this piece and all the others, please do like and share this out so that we can show the world at large just how amazing this collective place we call home truly is.

The Uplift World Official Links
*This article was composed by Jimmy D based off of information provided by Demetrieus19_. Images credited to Gary the Architect.