History really is a beautiful thing.  And although we are often told how it is the winners that write the histories that we become accustomed to as progress through this life, there are times where it is but the perspectives of others will shape the outcome in which we see the world.  Unlike the days of old however where we are reliant on reading about things and utilizing our own visionary powers to form a sense of being in this place, modern technology and adaptation of the story with select audio and visual cues will alter but a new perspective of even that which we may have personally had while attending an event.
Take for example The CostAffective PVP Colosseum Showdown event held but a mere month ago.  So many had a great time attending the Colosseum PVP Event Live coverage hosted by The Jen, Corey, and Samantha and can likely remember the excitement of attending the first ever PVP fighting event in The Uplift World Metaverse still to this day.  But what happens when all that raw footage is altered to a next level that brings about a nostalgia potentially even more powerful than that which those who attended live could conjure up in the moment of their experience?  Well, quite frankly a magical recounting simply too much for words to even begin to describe.
A skill few could hope to have and rendition through the perspective of others that is almost impossible not to appreciate, our hats our off to Mky and his team over at Round Table Educators for this amazing recap rendition of the very first Uplift World PVP Colosseum Gladiator Event.
I mean if that just doesn't make you wanna start bombarding us on every social media everywhere with requests for the next Uplift World fight club event like a child harassing his parents in the front seat about being at destination awesome continually en route, not really sure what will.  Add to that the sheer number of coliseums and other venues that clearly scream for the chance to showcase ones fighting prowess, it is more than likely it will be a pretty epic PVP battlerific year!
Once again, special thanks to Mky and his team of amazing videographers for taking the time to capture in the best possible way this epic first of firsts in this little metaverse we are forging forth together.  It truly is a community like no other.  Definitely like and share out this post and the original video above and help get the word out that these guys can craft in more ways than one!!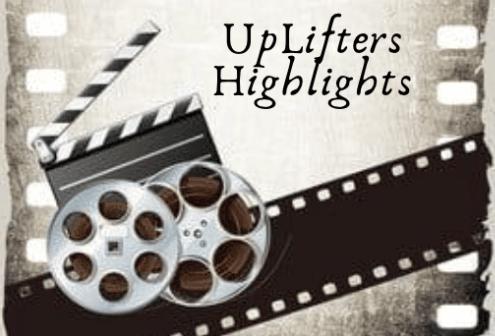 The Uplift World Official Links
*Article by Jimmy D with video footage provided by Mky.