Welcome to theUplift.World Community BLDRZ blog, where we do our best to bring you all the goods and focus in on the people and projects that make the metaverse what it is today.
For the third installment of this series, we have here with us Peachy Mitzy, who is a representative of a small but dedicated group of builders known as Top Mint who have just recently finished their first personal build in The Uplift World Metaverse.
Sumit Castle by FailOverError & PeachyMich of Top Mint
Chik'n Ka'ah Sector, 2450, 4650
Could you please start by telling us a little about yourselves.
In The Uplift World we are known as FailOverError & PeachyMich.  Together we are Top Mint, a team of creative Minecraft builders who make your imagination turn into reality. Our goal is to provide Uplifters their own home in theUplift.World, a place where they can feel comfortable interacting with like-minded people and share memories in the Metaverse we are all a part of. 
How did you first get introduced to top blockchain and cryptocurrency?  
The Uplift World was our first introduction to blockchain and cryptocurrency. TheUplift.World is where we learned about Blockchains, NFTs, Cryptocurrencies, and so much more. We are still learning how the blockchain and cryptocurrencies work, but with the help of the Uplift Community we are learning more and more each day.
What is it about the future of blockchain and cryptocurrency that excites you the most?
The future that excites me most is how versatile blockchain is, and how cryptocurrency is a free for all market where everyone has a chance to make money by trading and doing services. We hope for theUplift.World to become even more successful and with that, give us even more opportunity to make amazing Minecraft builds and earn while playing.
What blockchain project are you affiliated with and what is it that they do?  
We are only supporting theUplift.World as of now. We are still learning the ropes in blockchain and all other connected services to the cryptocurrencies.
How did you first find out about theUplift.World?
We were introduced by a friend who wanted help with a build a 50×50 plot for someone on the Genesis server at 2000, 4050. We kindly accepted that offer, and in the process I was actually able to earn my first cryptocurrency through that endeavor.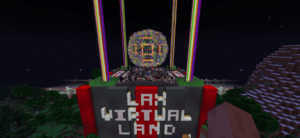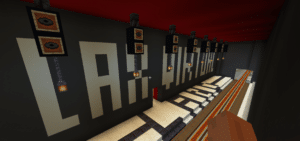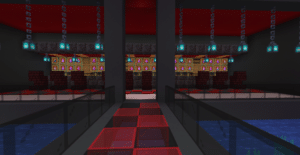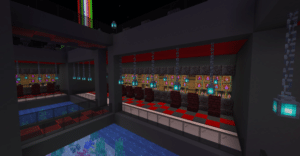 As you can see in the video below, upon the first reveal of the plot the owner was quite blown away, which if we are honest was super awesome for us too.
With that experience we fell in love with the.Uplift.World, and ever since, because we can see so much potential in doing what we love most while earning a little on the side, the rest has become history.
Besides the LAX Virtual Land Bar, have you worked on any other plots for others in the Uplift World?
We also undertook the building of NFT Stonkers, another special request build located in Genesis at 2550, 3350.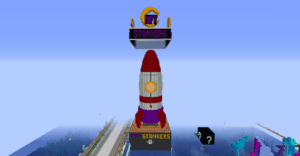 As you can see, it's styled in the form of a rocket with multiple floors. Entering the Home Base may prove tricky because it is built with a 2 story glass maze and 2 floor elevator maze that was requested by the owners. They wanted a nostalgic feeling of navigating a puzzle room like in Legend of Zelda or Gyms in Pokemon.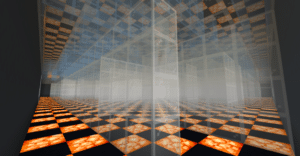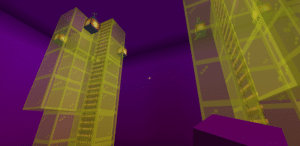 Visitors who reach the end of the puzzle rooms will be rewarded. The next room will be the Gallery which features NFT Stonkers artworks.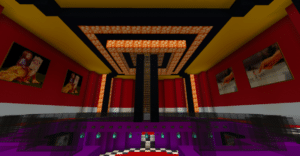 Following the Gallery are the VIP Rooms which include the receiving area, conference rooms, pantry, bar, and cinema.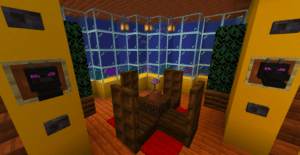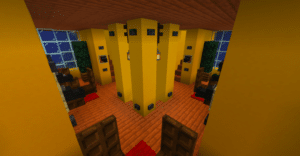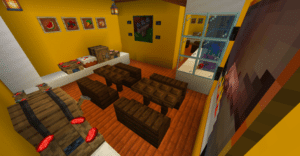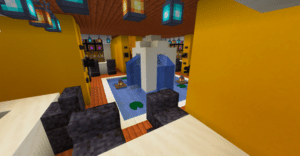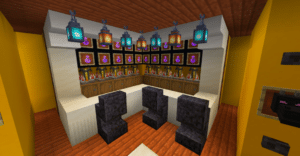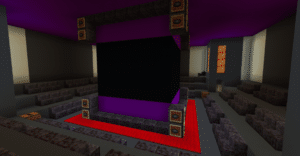 Honestly, this was such a fun one to design and build.  The variety of the designs incorporated within the puzzle areas, the VIP and other rooms, and the overall rocket build was a nice contrast all from one experience.  We really are very proud of this one and super happy that they love what we made for them.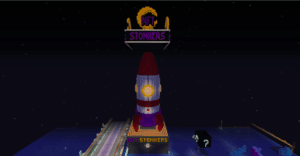 What was the overall design of your personal Sumit Castle plot in Chik'in Ka'ah and why? 
We are fascinated about Europe, especially it's medieval architecture.  The castle we built is inspired by Malbork Castle in Poland and the size and design is based on Dukes castle.  It has since become known as Sumit Castle due to the fact that the owner of the plot's name is Sumit, but it's kind of fitting considering looking out at some of the views from high places within the castle, not to mention this new journey in blockchain and crypto we have embarked upon both feel like 'summit' worthy experiences more often than not.   You can find the Sumit Castle in the North Central Quadrant of Chick'in Ka'ah at 2450, 4650.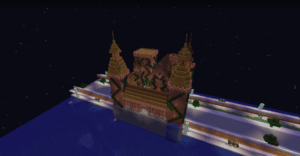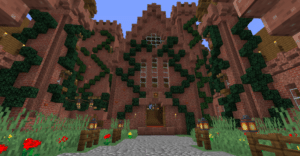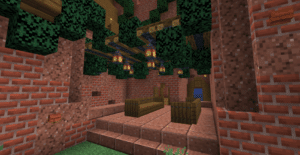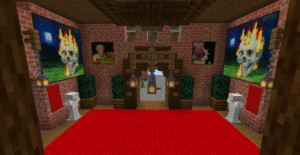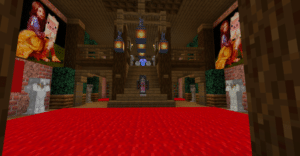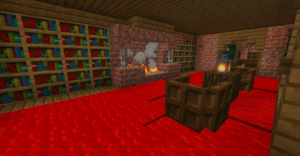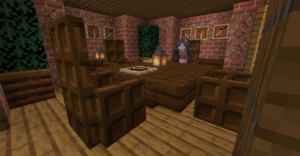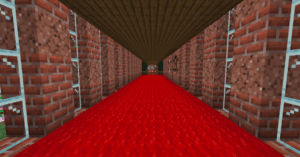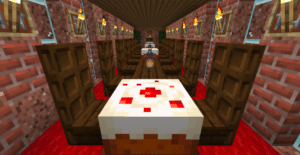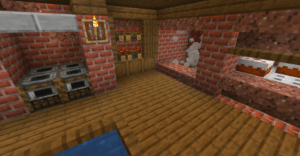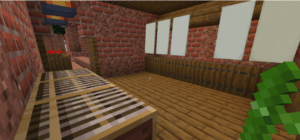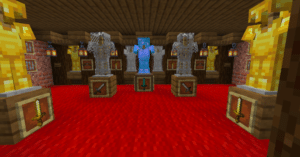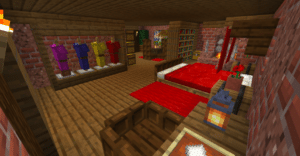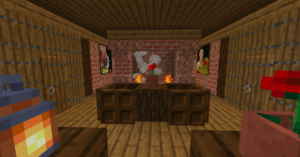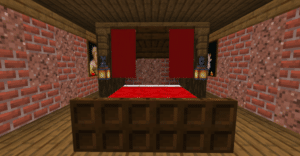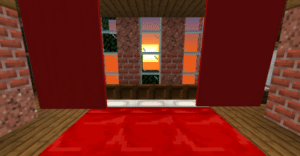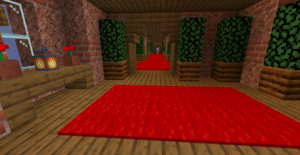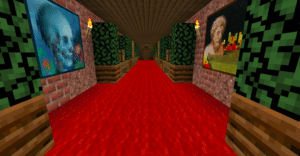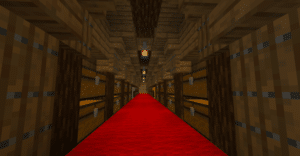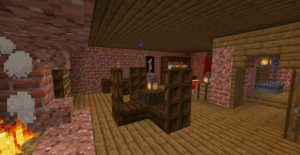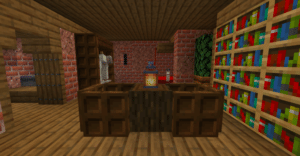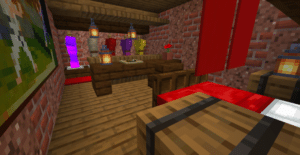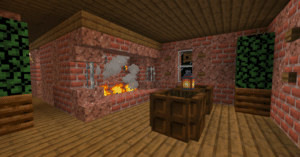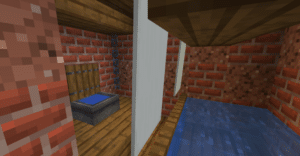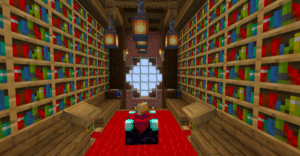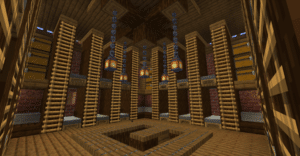 What are you looking forward to the most in regards to theUplift.World?
We are looking forward to earning while playing in theUplift.World. With the 1 Million Crystallized Upliftium NFTs on the way, we can now actually be rewarded while playing Minecraft. We are also looking forward to an economic update where we can spend the Upliftium that we have accumulated. We would like to purchase lands with the Upliftium that we got from NFTs, player visits, and active drips and other rewards. Honestly, theUplit.World has too much potential not to invest in, and we absolutely love the community that has formed as not only does that give us the opportunity of a lifetime in terms of creating an amazing Minecraft based metaverse, but also the ability to learn and earn cryptocurrencies.  
What are you planning next for theUplift.World? 
We are planning to build more in theUplift.World in as many servers as we can. We have also invested in a plot of land from our earnings in building for other Uplifters. We hope to grab adjacent lands in order for us to create our dream build.
At present we have actually already begun work on our next build, Chichi no Shiro (Chik'in Ka'ah 2900, 750).  It's a work in process, but you can see some spoilers below.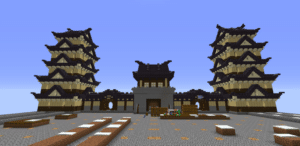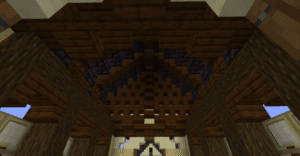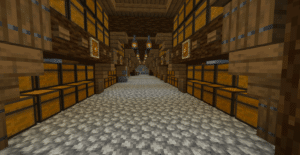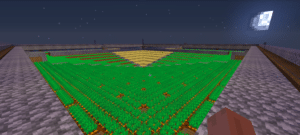 We are excited to build more amazing infrastructures in the future for our fellow Uplifters.  We hope someday to be able to grab some adjacent lands in order for us to create our dream build.
Do you have any final thoughts that you would like to relay to the community of The Uplift World?
As we said before, we are long time Minecraft players.  The Uplift World is special to us in a number of ways because of the ability to be a part of this community built on gratitude and be rewarding by doing something we love.  Our Top Mint company philosophy is to pay attention to detail on every build that we make to fulfill the utmost customer satisfaction. We primarily build infrastructures focusing on themes like Castles, Mansions, Pagodas, and other specially requested builds such as a rocket for example, and we can do it on both survival and creative world maps. 
For any out there that might need some help starting on Minecraft, you can hit us up anytime in Telegram (@LemLemMinty / @PeachyMitzy) or whisper to us when we are online on the The Uplift World servers (FailOverError / PeachyMich) should you desire a quick in metaverse tutorial. We would love to hear any ideas you may have and even help you turn those into reality should you need assistance with things big or small anywhere within theUplift.World Metaverse, so please do not hesitate to reach out anytime.
From our perspective everything is good in theUplift.World. On a personal note we are just so very grateful for how kind and giving the community is.  We would like to thank everyone from the team to the other community members so much for the opportunity that theUplift.World through its spirit has given us and we look forward someday to giving back to the community once we are able to.
We look forward to continuing to make friends in-game and enjoy this amazing new collective experience together with all you amazing Uplifters out there!
********
As for what the future holds for FailOverError and PeachyMich, we can only assume from everything above that what ever it is, chances are it will be epic in it's brilliance.  Seeing how the world of Minecrafters and blockchainers come together in this community for what seems to be all the right reasons and then some, just gives us here at the Uplift World even more incentive to bring about a metaverse worthy of the amazingness of the participation of you all.
Are you too an Uplifter with a personal story to tell and an amazing build to show off?  Well, we would love to hear from and do a feature on you too.  All you need to do to be considered is to follow these instructions and dm Jimmy D a copy alongside a main channel alert tag when complete.  We look forward to hearing from you all, and of course, continuing to show off as many of the amazing Uplift BLDRZ we can.

The Uplift World Official Links