It is actually quite uncanny the amount of amazing buildz, projects, and people involved across this little metaverse we call home has become.  The Uplift World BLDRZ blog is intended to be one avenue where we can feature projects, individuals, and teams doing amazing builds within multiple sectors of the Uplift World.
In this episode we will dive into what is happening with Neon Space, an NFT project released over on WAX. Thus far the project occupies two dedicated spaces within the Uplift Genesis Sector they are building out in representation of their project.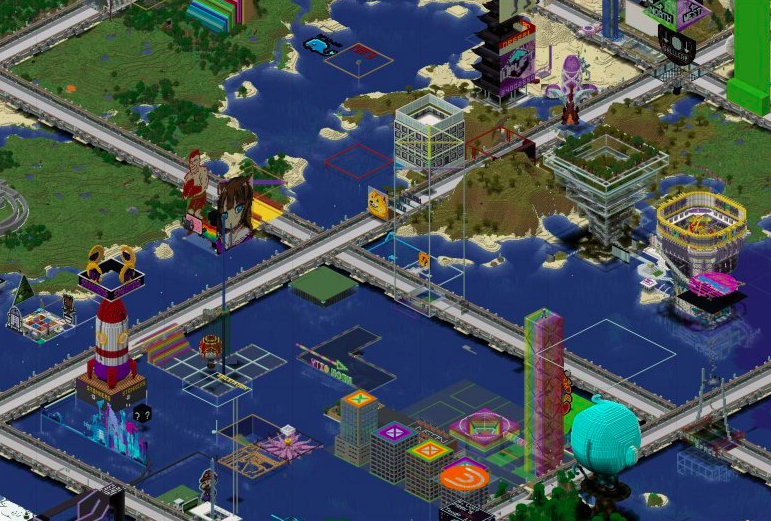 The Neon Space team itself consists of 5 primary founders with a number of other people having come on to help behind the scenes.  Although the core team has known each other in some sense since high school and their stories a somewhat aligned, each has their own timeline into adoption and perspective on what this space means and represents.
In a way the majority of them followed Max, the earliest of their crew adopters into the space.  Max having been invested in Bitcoin since 2013 essentially talked the ears off of all his family and friends for years about the potential of blockchain and cryptocurrency.  Finally Louis largely at the behest of Max and learning about the crypto world over the course of time by being around him invested in 2016. Another core member of the team Marc finally took Max's by jumping into the winter bull run of 2017 and riding the highs and lows of the altcoin rampage learning a lot of valuable lessons through the process.
The Neon Space founders and team are bunch of long time-gamers believing the advent of play-to-earn game economies and ecosystems to be the most phenomenal of concepts. "NFT ownership of game-items is such a fantastic idea for the user to be able to keep, retain, and possibly profit off of their efforts and work in these games.  Here's looking at you games like World of Warcraft, Thunderfury, and Benediction."
"The value of DeFi platforms that facilitate liquidity pooling and reward structures. The ability to make real returns on staking tokens you own is a concept that will only grow with time. The fact I can stake USD-tethered tokens like DAI for a 5x rate higher than the best savings account from a bank, is a huge culture shift in how to manage your money. Add to that the ability to provide liquidity to DeFi platforms and be rewarded for that is a major concept that gives power back to the users and allows individuals the ability to become market makers. Something that does not exist in traditional finance and the stock market."
The ability for individuals, based on their stake, to vote on proposals and influence projects they are invested in is a third impetus into why the team believes so heavily in the potential for blockchain and cryptocurrency going forward. "Again, this gives power to individuals that traditionally could never be majority stake holders or board members. A decentralized way to engage and contribute to projects you are invested in is another major trend shift to empower users rather than middle-men."
"Louis was the first of us to really dive deep into NFTs and WAX specifically. Early on, while still getting accustomed to all the projects, he searched for the top sales at the time on Atomichub. This was shortly after the Uplift Genesis pre-sale. He saw Uplift then started digging deeper and found out it was a game project which piqued his interest as a long-time gamer. From there, he found the Uplifters YouTube show and started following Jimmy and Corey."
Neon Space has tow major concepts as part of the portrayal in the Uplift World, Neon City and the Neon Space community plot.
Actually it all began before the Uplift World for the Neon Space team, as their project was based upon making signs that exist in a fictional universe called Neon City.  "When you see these NFT's,  there is camera movement that shows the details of what this city looks like. As we continue to build out more signs and more locations, Neon City continues to grow and evolve. With that said, we replicate everything you see in our NFTs in Uplift. So our Neon City plot is a direct copy (as best we can with blocks) of the 3D universe of Neon City in Minecraft/Uplift. We update this every time Neon City updates, and we also display our NFT signs in the Uplift World as well.  (Thanks Jen!)"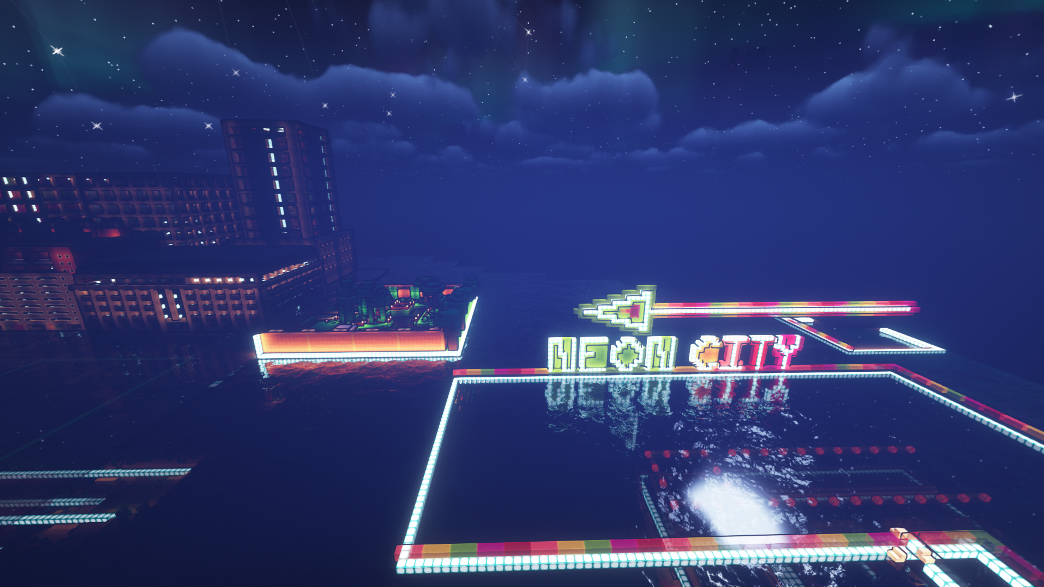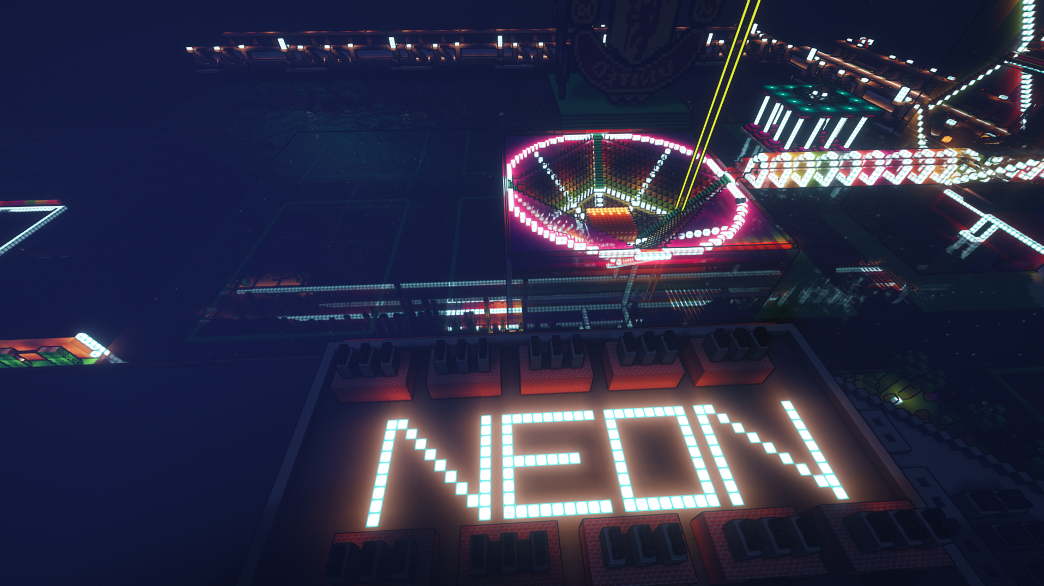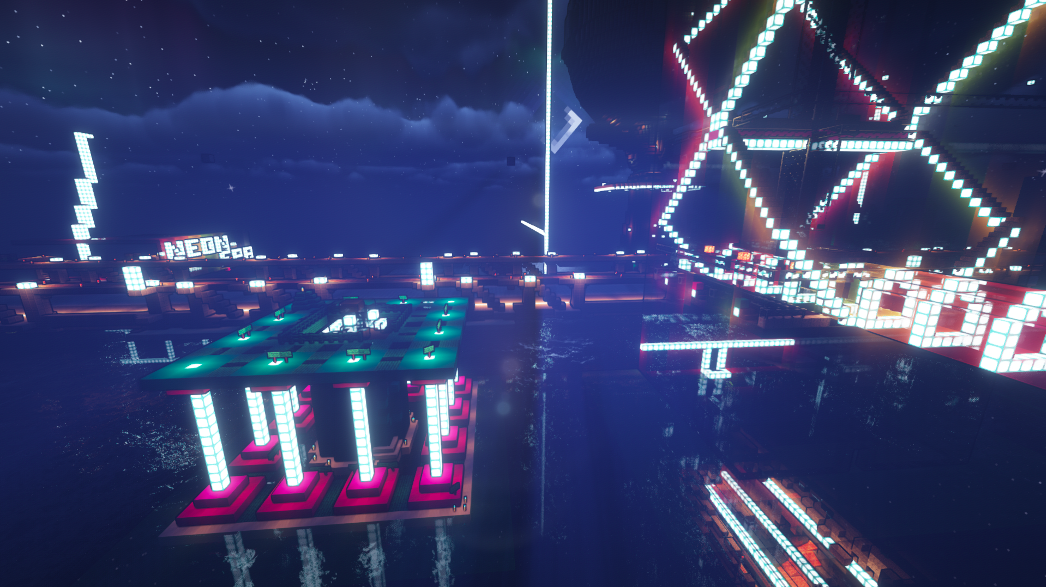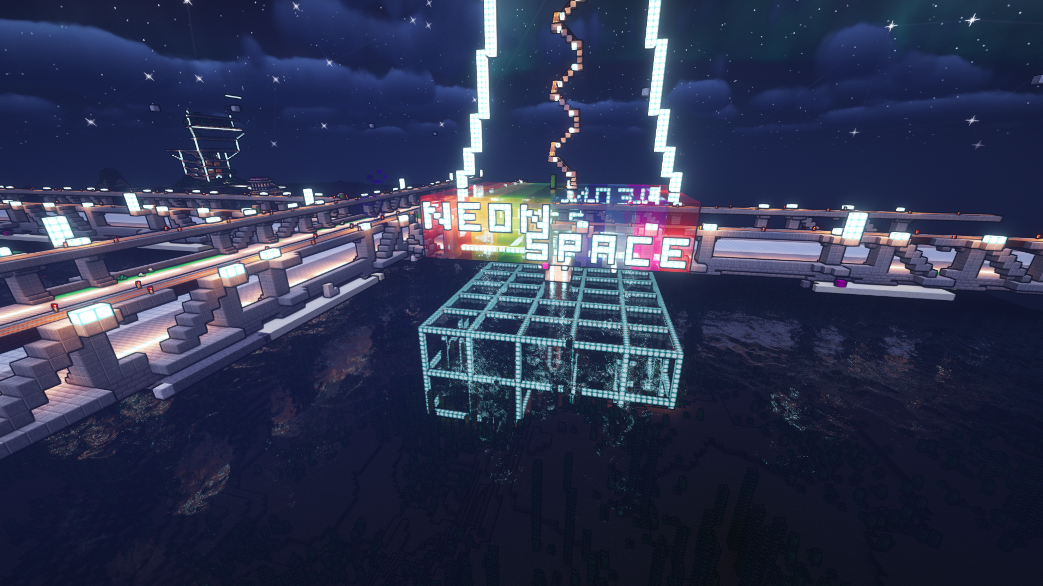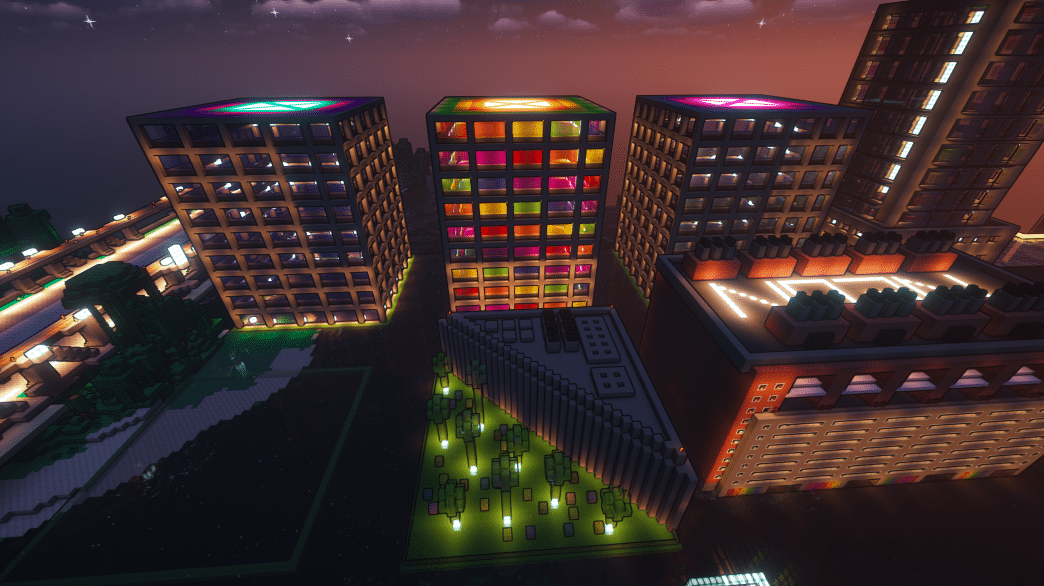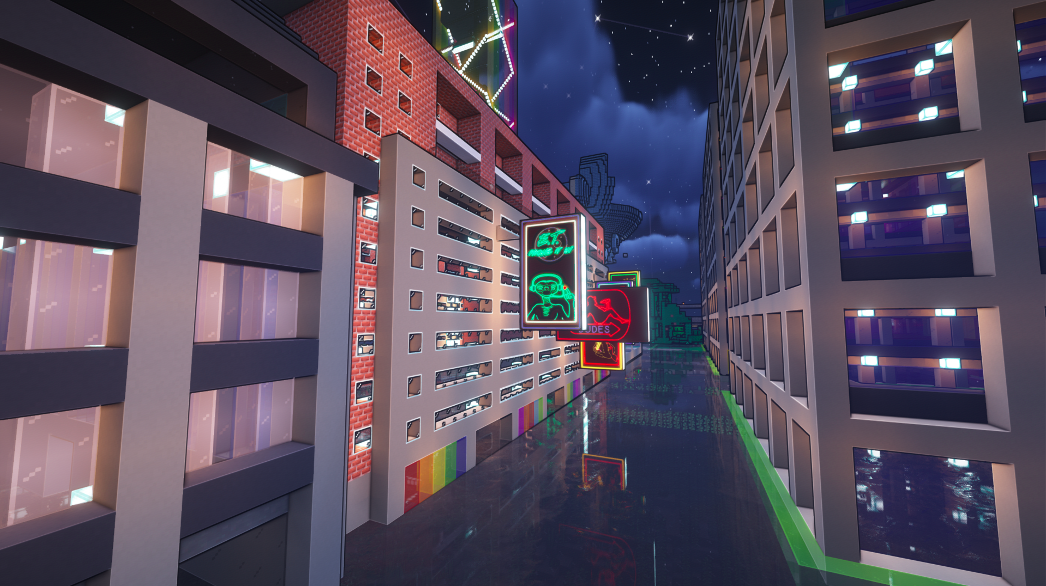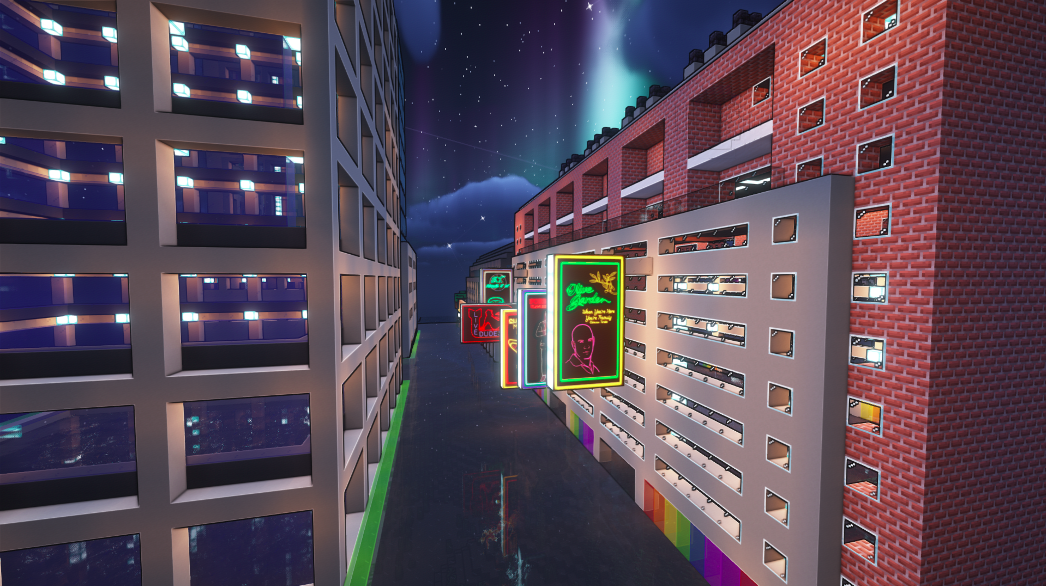 The Neon Space community plot is a little different, as this is a separate 200×200 area in Genesis dedicated exclusively for collaborative builds alongside the community.  By giving building rights through whitelisting procedures to members of the Neon Space community, they in turn are able to contribute to how the world itself looks and progresses.  "We want our community to creatively express themselves and also a way for us to engage directly with them on a collective project. We plan to distribute all rewards generated by this plot (land and rails) to the users that helped us build it. This is a way for us to give back and to give credit where credit is due. We look forward to seeing what they come up with!"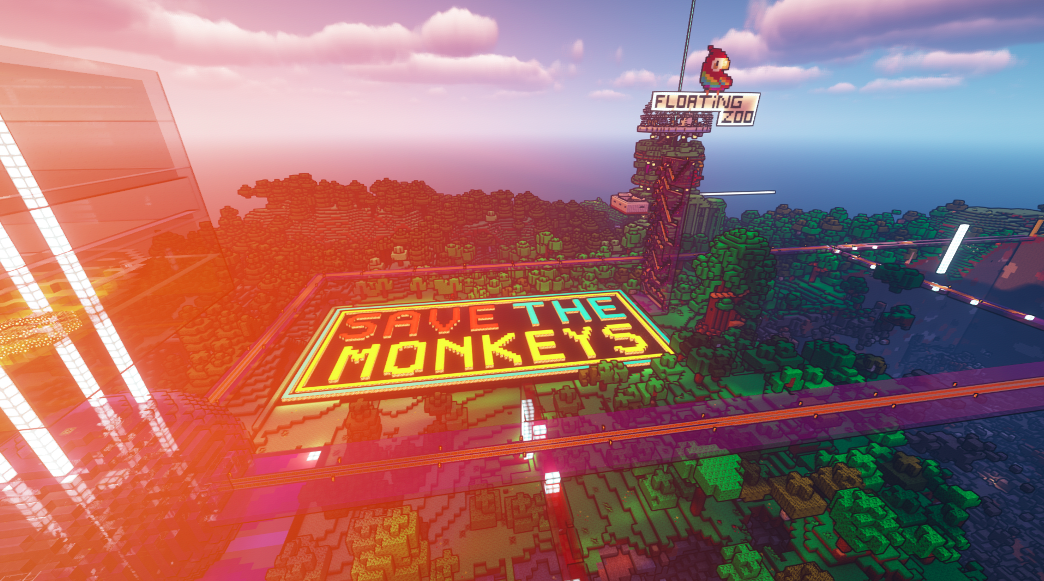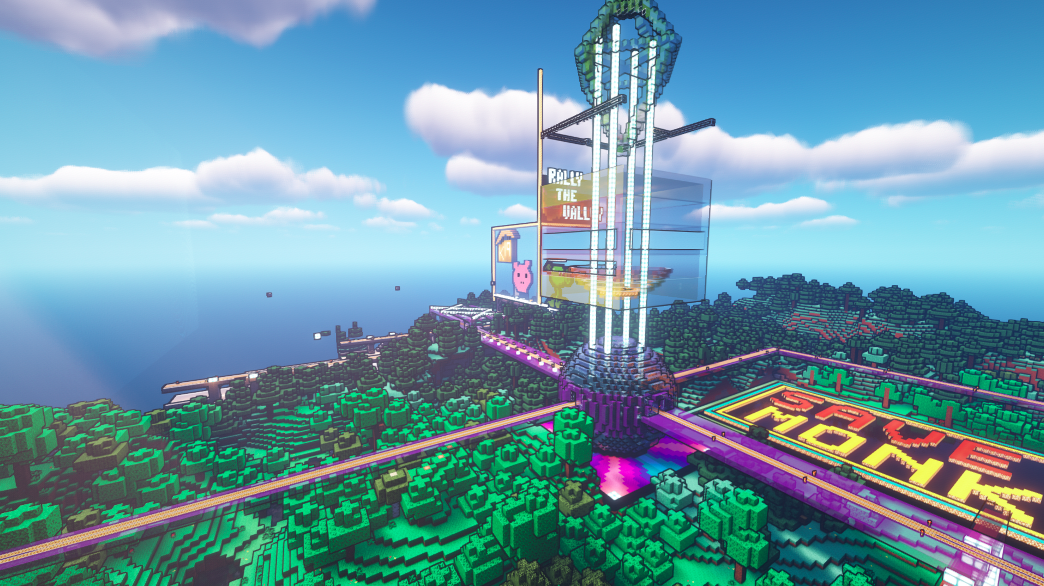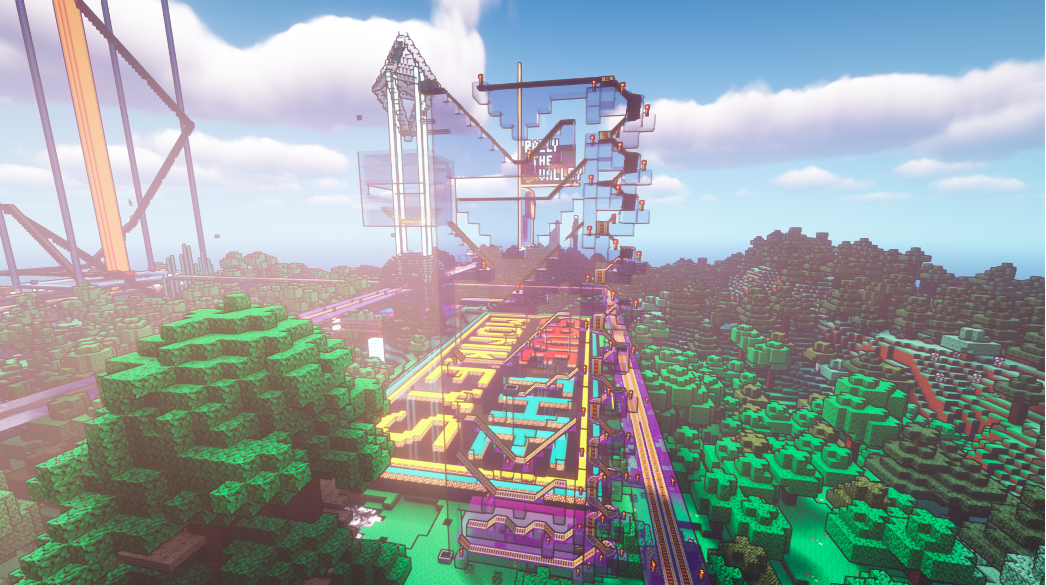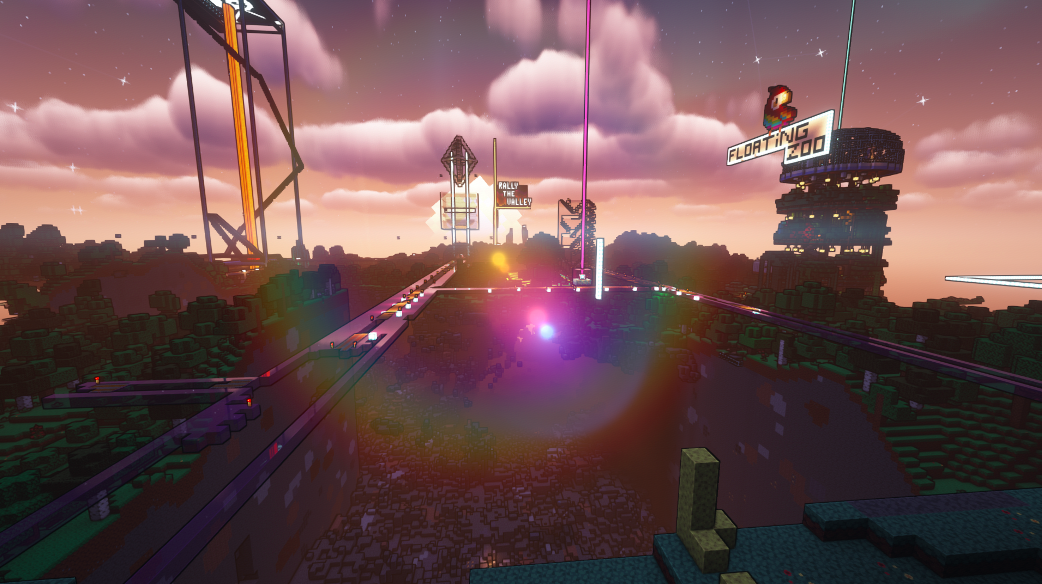 In all actuality, Neon Space is through and through a full on community project utilizing The Uplift World as one facet to engage their community in this new exciting metaverse based ecosystem we are slowly moving towards.  "As the user-base grows, so does the community around it. It will be especially exciting to see what players and projects alike come up with to organize events, games, treasure hunts, and whatever else exists in the imaginations of those players. The metaverse concept gives so much space to be creative that we're excited to see how it grows and evolves over time, and we truly look forward to seeing a growing Uplift World community as time progresses."
As a project, Neon space is especially looking forward to the day that they can narrow down on users visiting their lands and engaging with their Uplift World builds and plots. With the development and implementation of this ability will come the benefit of being able to target specifically Uplift World users engaging with them in world for future airdrop distribution and rewards.  It also will provide an entirely new fun and engaging way to organize community events in The Uplift World around, and provide optimization of continuing upon the path of rewarding those who have chosen to join them in a less legwork intensive sort of way.  Add to that the ability to combine this together with all the projects that Neon Space is collaborating with presently or will do so with in the future, and the possibilities for in world engagement by this team are exciting to say the least.
If you are new to Neon Space and all they are doing, it is worth taking a glance at some of the associations that they have and collaborations that they have come out with so far:
Neon Space Media
A big part of the projects communal experience has always revolved around their media influence on their dedicated Neon Space Twitch livestreaming channel, and is where they really thrive and are able to showcase who and what they are all about. Streaming 6 days a week, they frequently interview and host other project creators and contributors to the WAX space, partake in lots of giveaways, marble racing and general community engagement. They also do a once a week show titled Tech Talk where they go over some of the more complex topics in the crypto space like liquidity pools, basic tokenomics, chart analysis, etc. as a form of educational and informative video. All around it is a pretty fun place to hang out live, and we definitely recommend giving it a shot, especially if you are new to marble races, cause honestly, they are a blast.
Beyond being channel hosts themselves, the Neon Space team both collectively and individually is quite active with other communities and media channels out there in space as well.  Check out some of the many appearances they have made on theUpLifters network and others below:
Neon Space on theUpLifters Media Network
Neon Space Appearances on Other Media Outlets and Networks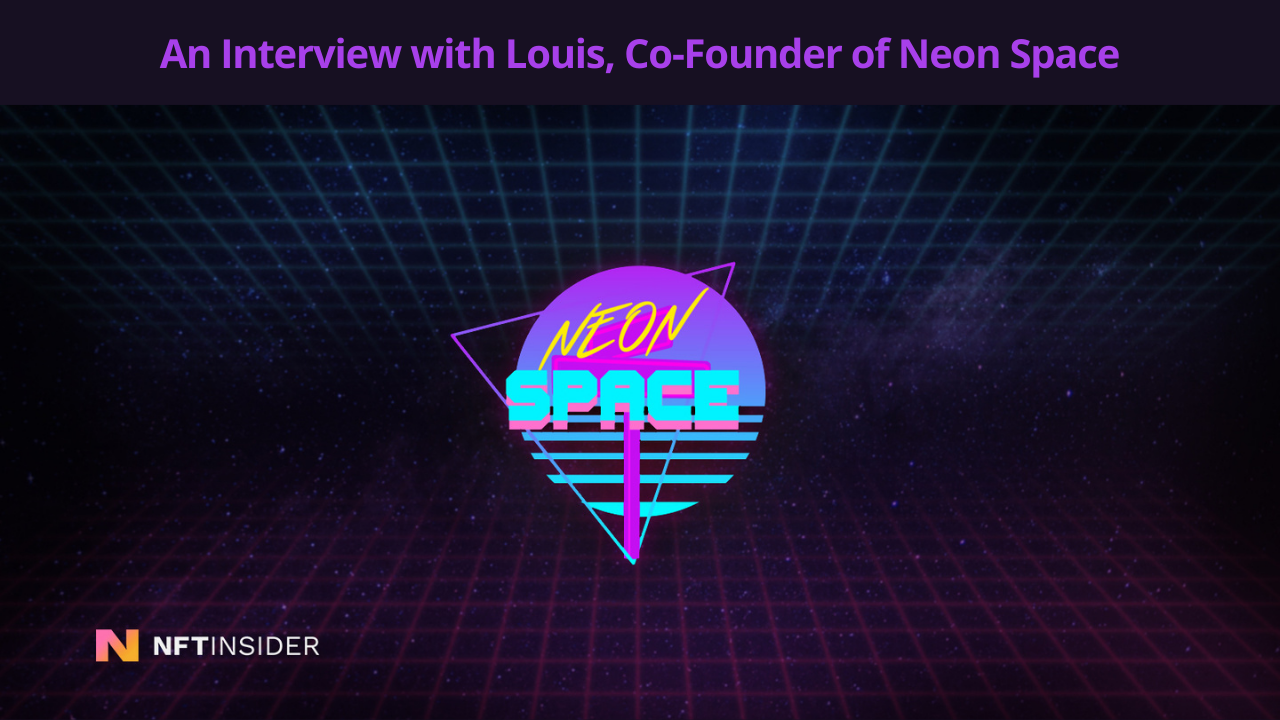 Gratitudes
Of course, The Uplift World is extremely grateful for all that the Neon Space team has done to involve us with all that they are doing in the crypto ecosystem.  It really is amazing to watch such a diverse and talented team of individuals engage the broader WAX community through their NFT's in the way that they do and keep their Uplift World builds and community presence at the forefront of the diverse network they are working to create.
From the Neon Space side of things, they too have some gratitudes to impart before we depart.
As always, we are grateful for our friends. To begin each day to grow a brand with your closest buds is a gift each and every day. Every success and goal we accomplish is that much sweeter when you can share it with those that are closest to you. Also, our community is hands down amazing. We have put ourselves out there in the NFT space and the feedback and support we have gotten from collectors all around the world is truly remarkable. The friendships you make by contributing and engaging in this space is a value in and of itself.
And with that, is it any wonder that we here at The Uplift World feel so strongly as the way we do for being a part of this journey into a new age of metaversal space alongside the likes of a team so dedicated towards progressive change as Neon Space?!?  Although as independent as we may seem, the power of communities such as can be seen colliding will truly encompass and enhance the way in which future generations communicate and interact post crystalization of this new visionary dream we know only as the beginnings of what the true iteration Metaverse is sure to become.
Neon Space Connections & Socials
********
For any others out there interested in having your very own Uplift builds featured here on our official blog alongside these other epic builders, simply follow these instructions and dm Jimmy D a copy together with a main channel alert tag in Telegram or Discord when complete to be sure it is not missed.  From there, we will do our best to get all those amazing Uplift BLDZ alongside personal thoughts, stories, and future aspirations out there in the wild where they need to be for all to engage with, envelop, and see.

The Uplift World Official Links
Note: Article curated by Jimmy D from information provided by Max of the Neon Space team