Just as in the real world of gallery art exhibitions there are those with standing exhibitions and those that are dedicated to changing up the showroom. Exhibition Spotlight is a series intended to highlight some amazing artists that are being showcased in the Uplift World Metaverse's various Art Galleries that in all likelihood will be replaced by the next exhibit.  Check it out on the metaversal blocks first hand before it's too late.
Cedric Fangeat is a 45 year old artist from Paris France, but now residing in London.  He focuses mostly these days on 3D art and is working to bring exposure to this style into the digital space through NFT's.
As far as I can remember my life has been oriented towards art and music. From the private art classes when I was 5 to the discovery of Monet's garden at Giverny, from my optional Art classes in secondary school to studying History of Art at the university of Paris La Sorbonne, from being a stage manager in a major Parisian theatre to working in a photography labs, and even traveling the world as a photographer, from writing poetry and novels to taking chisels and pieces of wood to carve portraits out of it, from playing the guitar and the piano to becoming a music teacher and composer, I have never stopped exploring the endless possibilities of the artistic creation.
About 7 years ago I discovered 3D Art and fully threw myself in it, working a lot with Cinema4D and a particle simulation plugin called Xparticles. My work has been noticed on Instagram and I soon started to have job offers. I took some, but preferring the freedom of being an artist and working for myself, I decided to get into NFTs 9 months ago. Since, I have rediscovered myself as an artist, renewing my collection with work I never dared to do before, like a series of fantasist portraits, of which one has been featured in the biggest NFT exhibition in New York's Penn Station few weeks ago. I am now delighted to be a featured artist in the Minecraft Gallery, for which I am developing a new series of NFTs on the theme of the 4 Elements.
Here is just a taste of what awaits by taking a walk around this limited time exhibition inside The Rocket Gallery in the Genesis sector in The Uplift World Metaverse.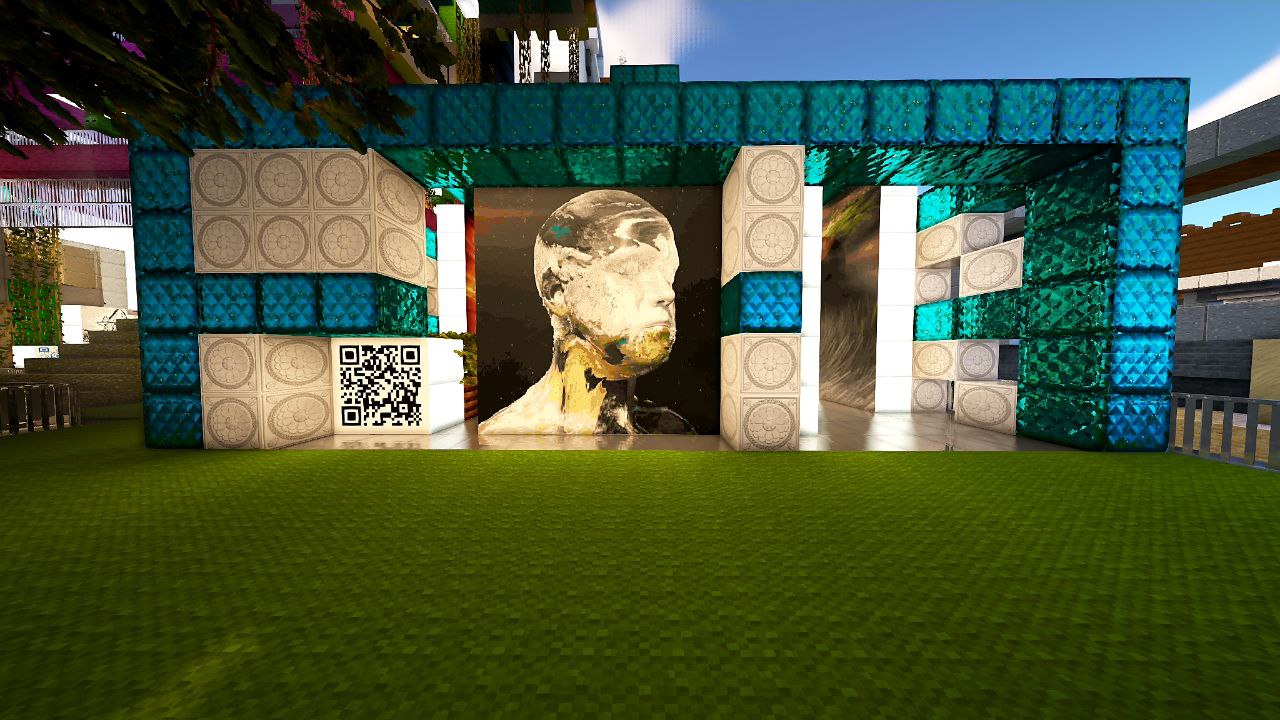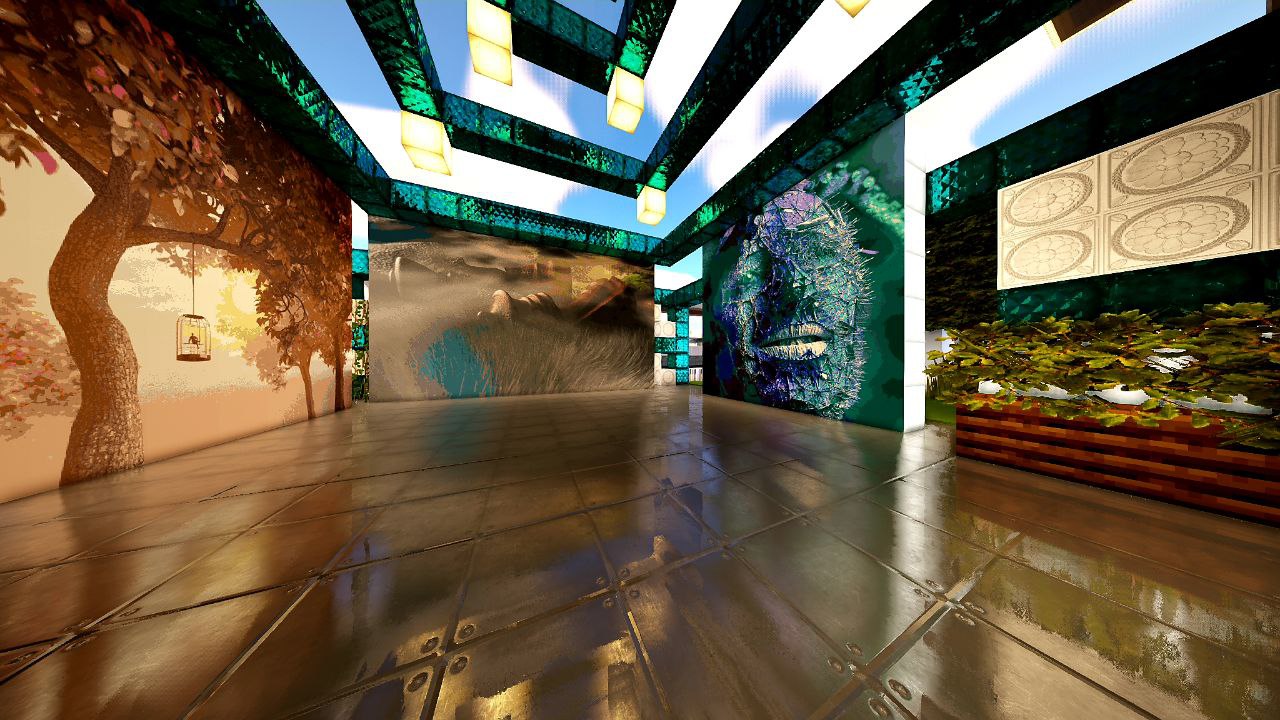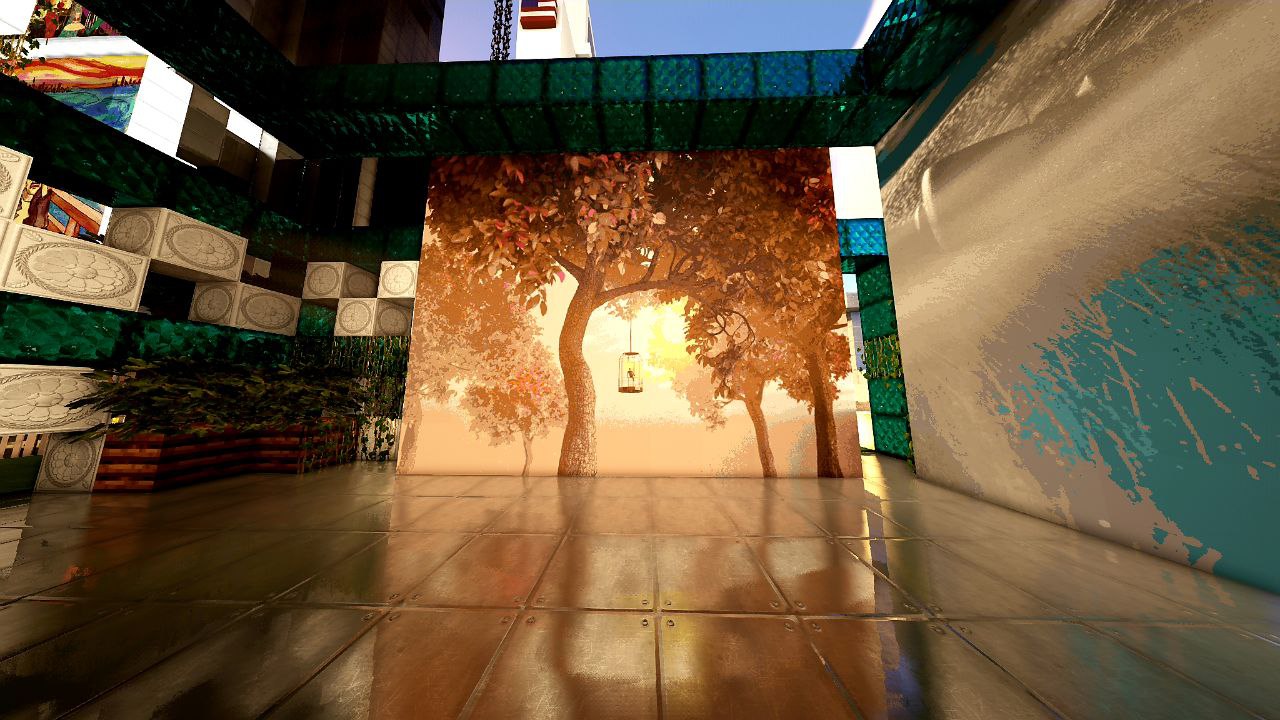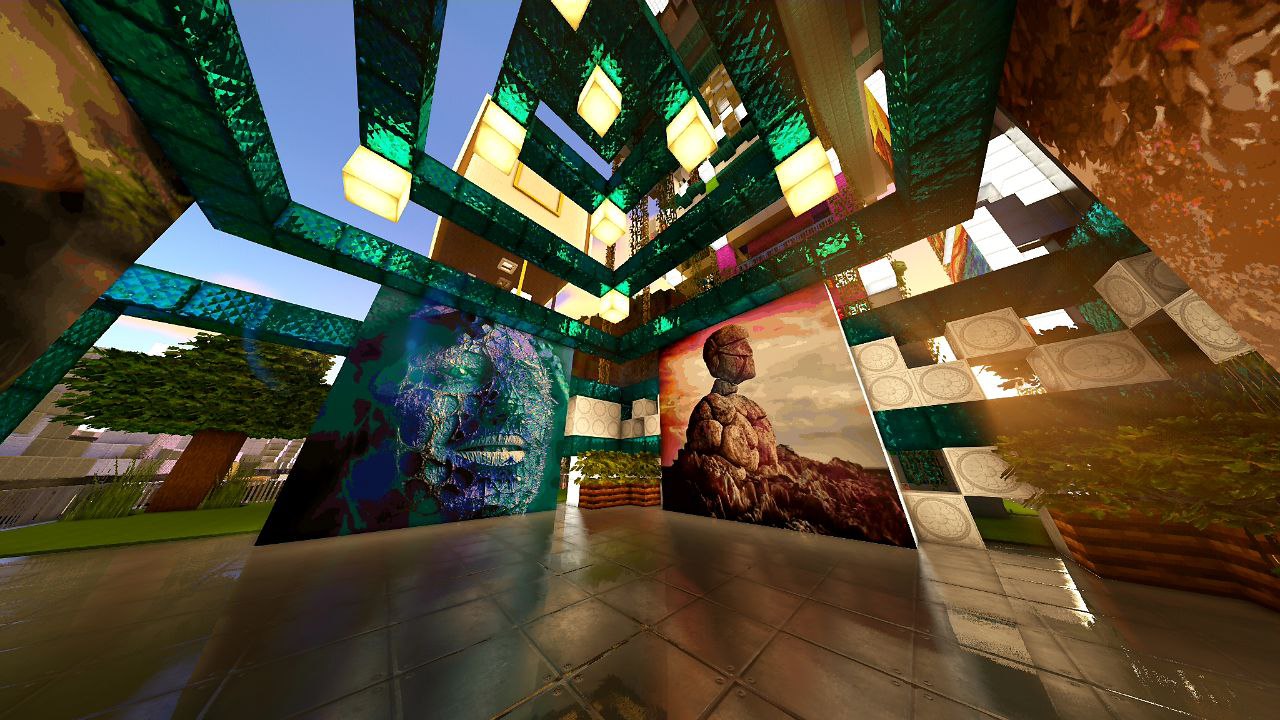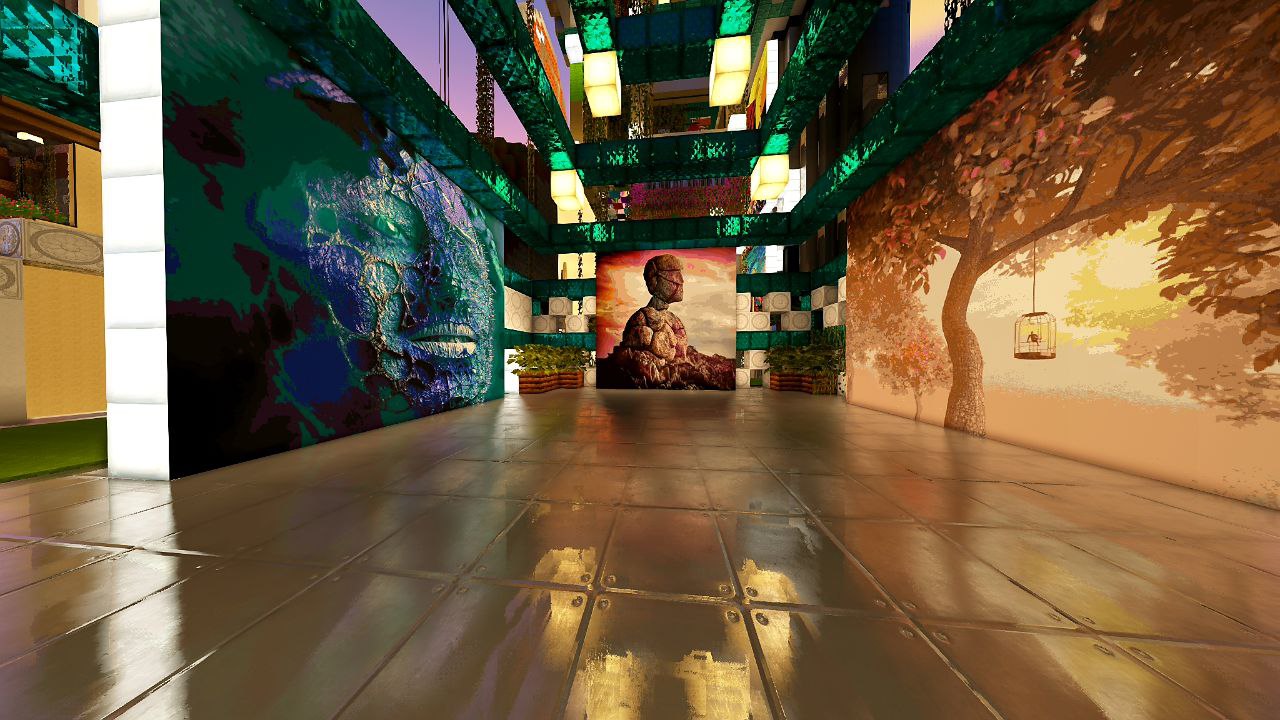 Now, not that what you see above isn't already amazing, but just imagine being in The Uplift World Metaverse witnessing Cedric Fangeat's art work on the walls of the Rocket Gallery where you personally can control the speed, angles, distance, and motion you view the pieces at. Of course this aspect can be an absolute game changer for artist and art observer alike, especially when used to only the usual chosen perspectives pretty much any traditional digital display site.
Needless to say, here at The Uplift World, we see a lot of potential in the collaborations of artists and gallery owners providing a uniquely special experience that benefits all parties all the way along the line from the creator to the observer.
Community collaboration on NFT galleries is one of the many magical things about the #UpliftWorld! 😉 Come visit The Rocket Gallery and earn #crypto while exploring the #metaverse! 🎉 #gallery #nft #minecraft https://t.co/KX6HiAJeZM

— TheUplift.World (@theupliftworld) October 15, 2021
Cedric Fangeat NFT Artwork

Learn more about Cedric Fangeat from his Homepage, Twitter, Instagram, and YouTube.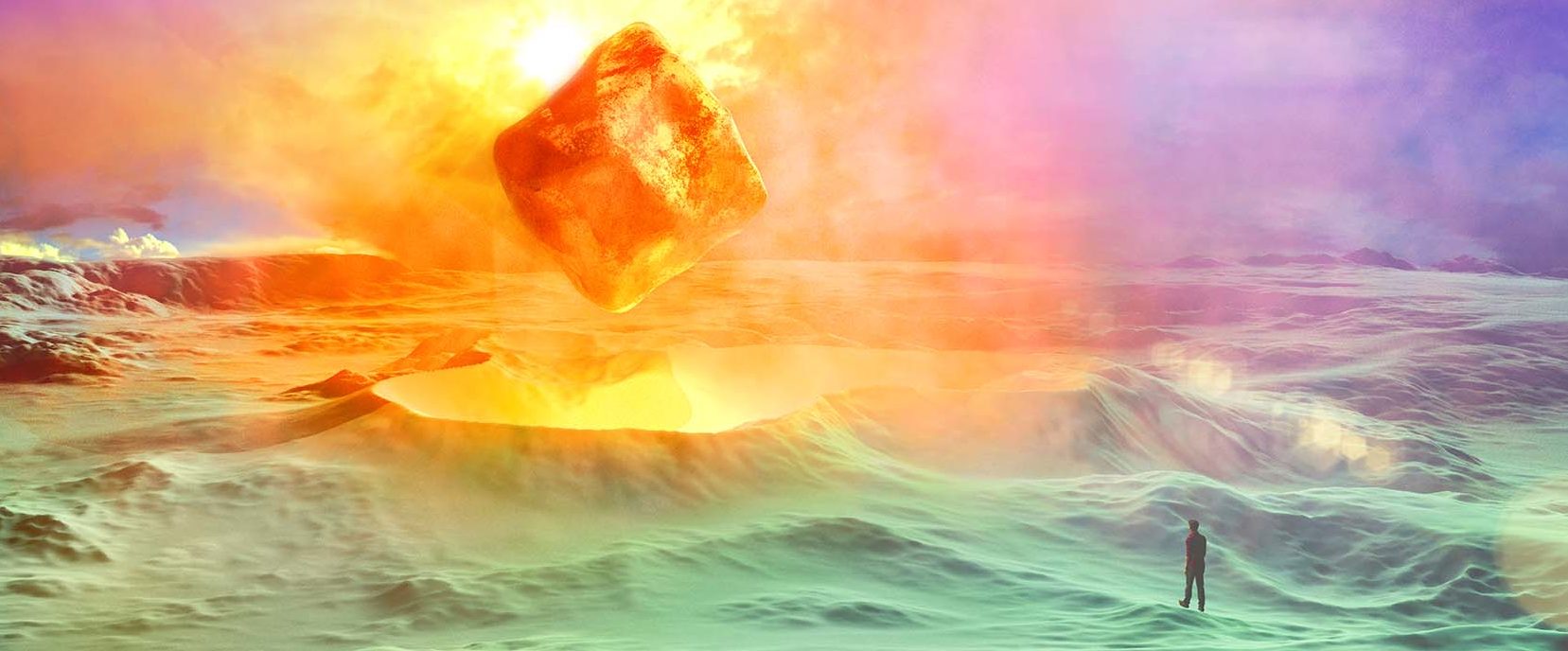 The Rocket Gallery
Are you an artist looking for a place to feature your artwork or NFT collections?  Well, get in touch with some of our amazing Uplift World Gallery owners and operators such as Andreas of The Rocket Gallery and see what can be done about getting a limited time or permanent exhibition into one of the most unique metaverses showcasing both real world and NFT art out there.
Are you a gallery owner featuring a variety of rotational exhibits in The Uplift World Metaverse that would like to have a feature article about a past, present, or upcoming show on our official site? Well, all you have to do is get in touch with Jimmy D in one of our official channels on Telegram or Discord and we will see what we can do to make just that kind of thing happen.

The Uplift World Official Links