As many of you are aware by now, the first move of many that we here at The Uplift World have taken involves working towards granting access to NFT hodlers to plug into our second place of residence Minetest.  For those who are ready to make the transition to the second home of the Uplift World metaversal journey, here is the Quick Start Guide on how to get into the Mintest Uplift Would test server.  Something btw that will become very useful for those looking to attend certain events in the very near to distant futures!
Getting Started:
We will be hosting events inside our Minetest Test Server and exploring the metaverse together, so we recommend getting a head start on the fun! Follow these instructions to join the UpliftWorld Minetest Test Server: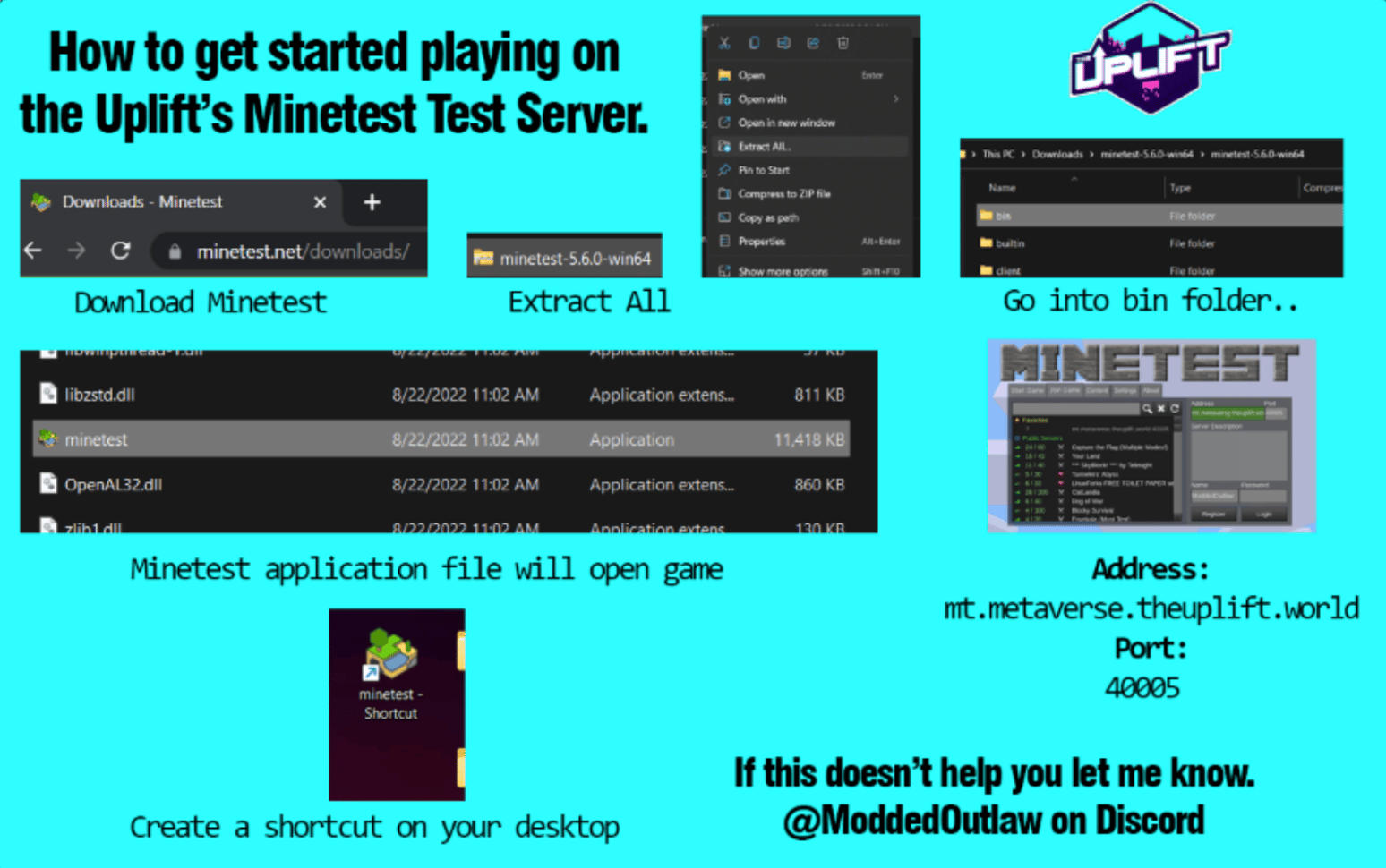 When you log into the Minetest server, there are chests inside the spawn hut that contain swords, gold chest plates, mapkits and food! Gear Up, Grab a Map, Fill your belly, and venture into the world!
In-Game Commands
I

………………………………

Open Inventory Panel
T

……………………………..

Open/Close Chat
K

……………………………..

Enable/Disable Flying
J

…………………………….

.  Accelerate Flying
H

……………………………..

Enable/Disable NoClip

(Allows flying through solid objects)

V

(With Mapkit)……………..

Show/Hide Minimap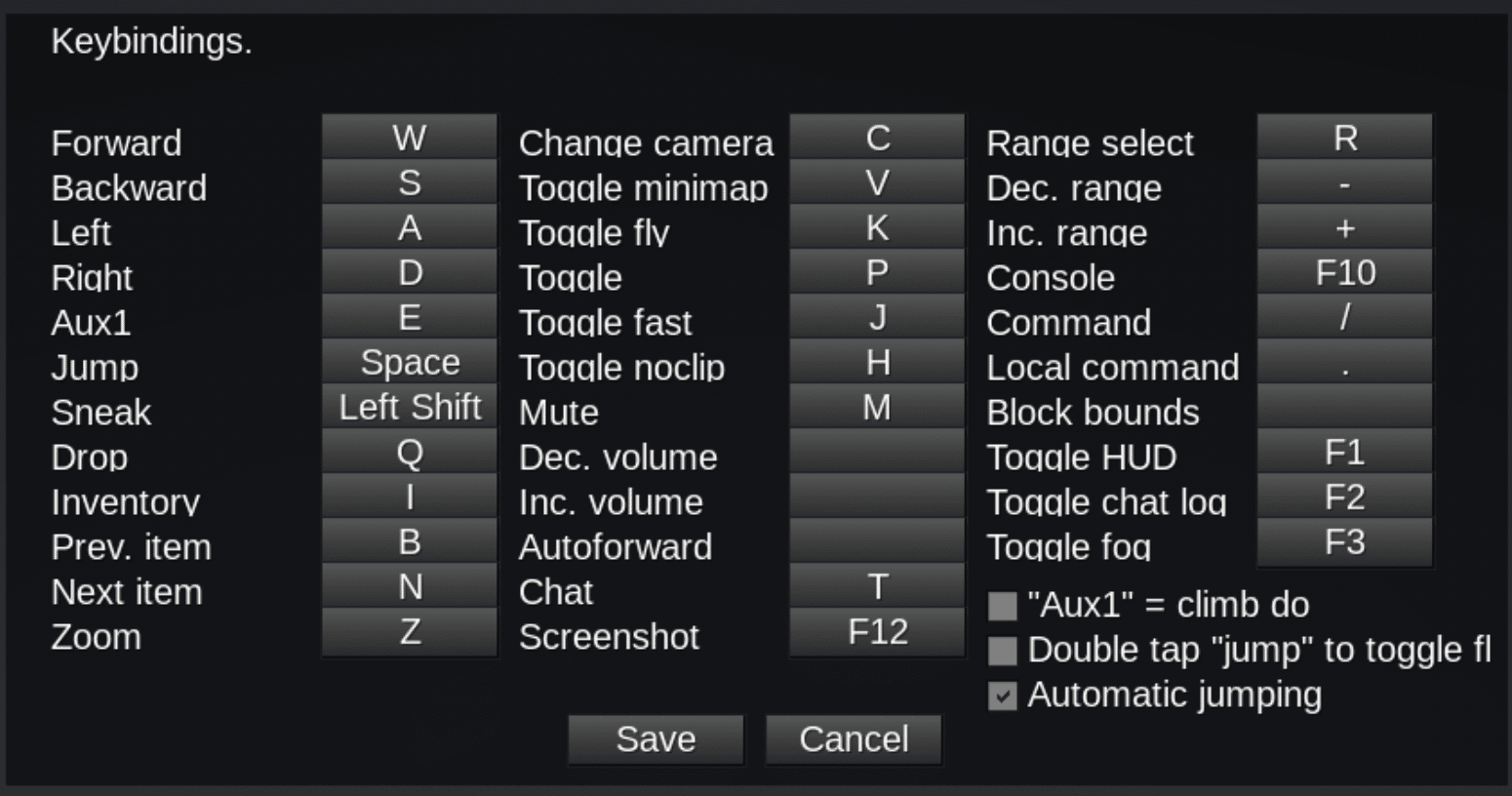 Select Item & Left Click…. Use Item (Eat Food, use axe, attack with sword)
In-Game Navigation: Inventory Panel
/sethome……………………  Set your personal spawn location to respawn here after dying.
(Sleeping in a bed will reset your spawn location as well)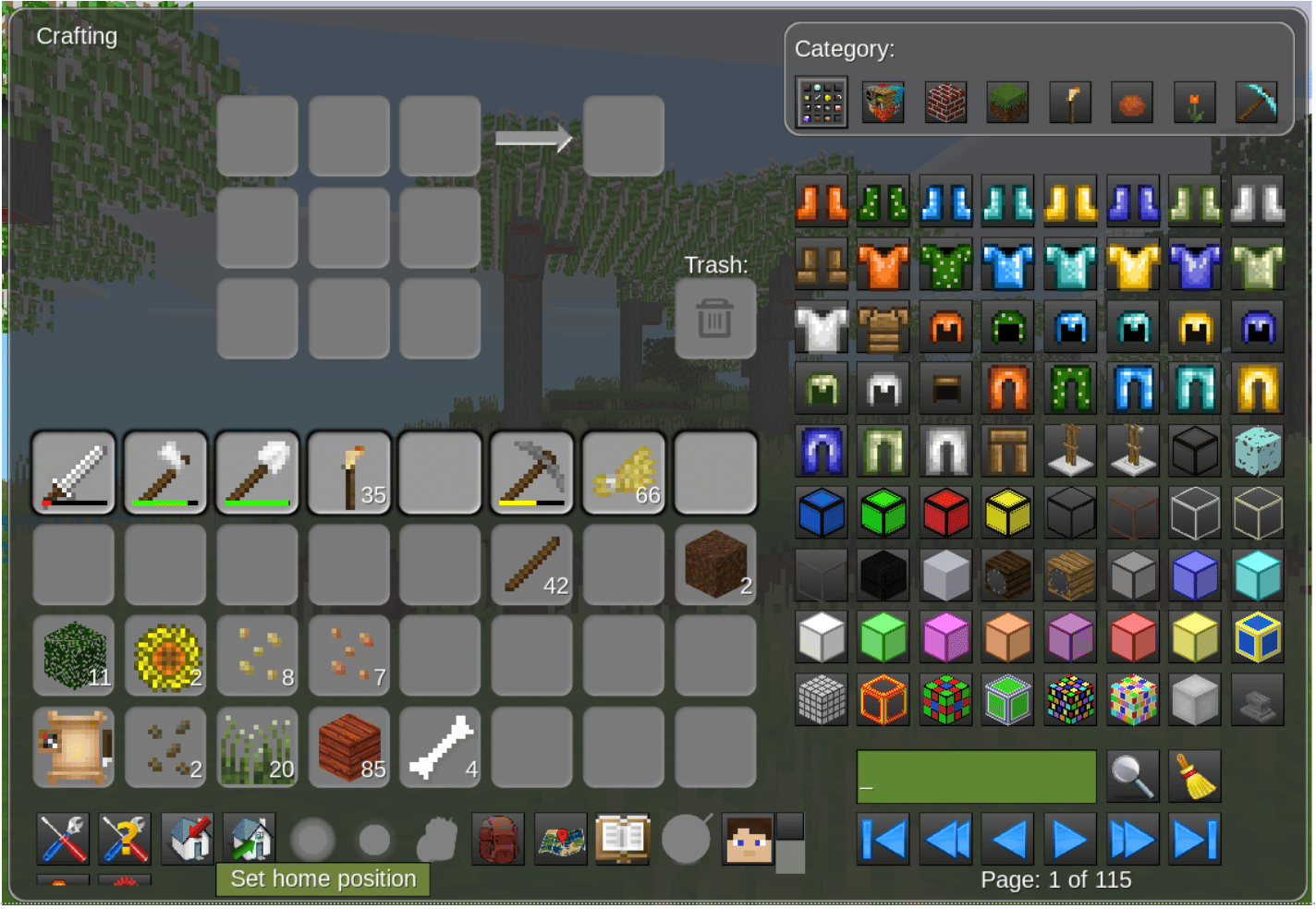 /home……………………….  Teleport to your most recently set spawn location.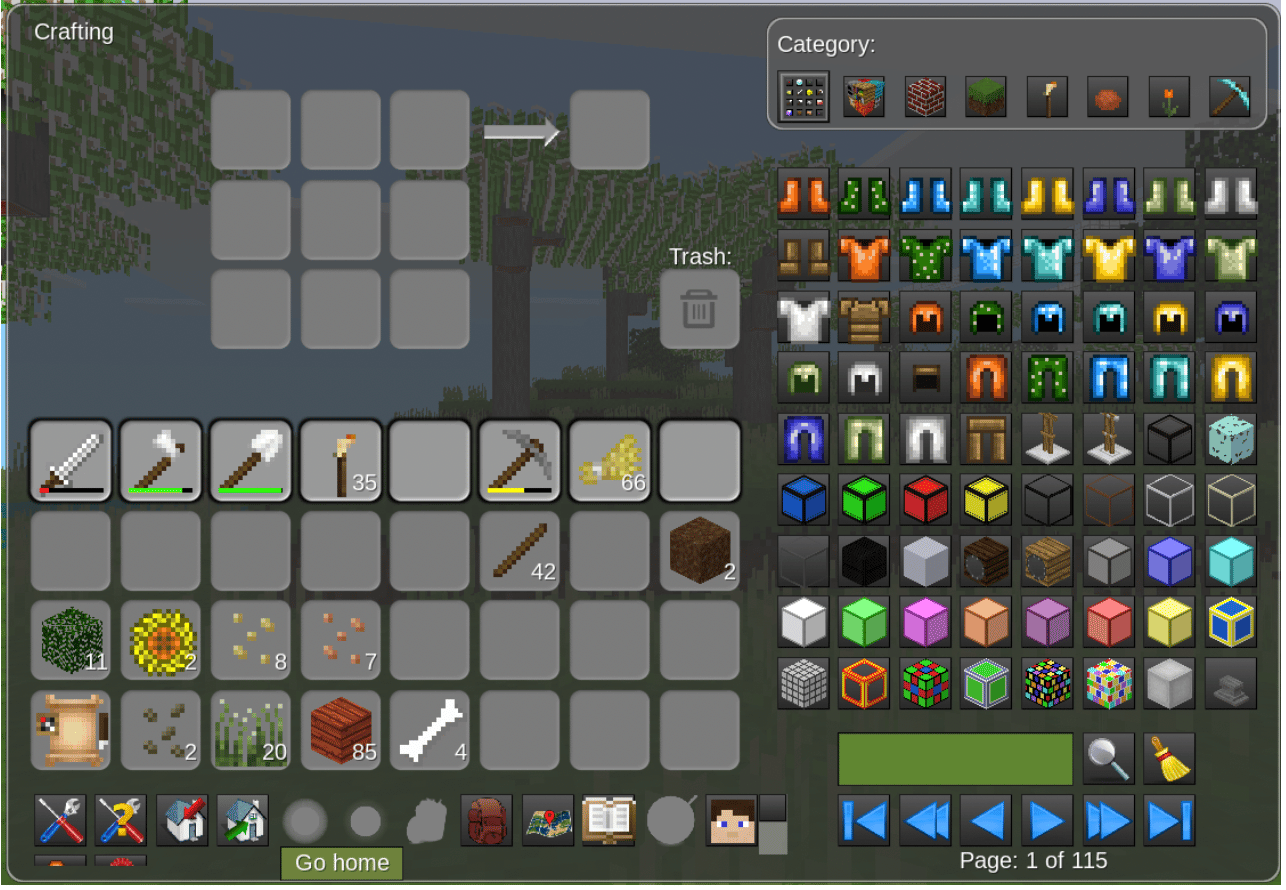 /spawn……………………… Teleport back to the world-spawn location.
Left shift……………………. Show Online Players.
Space………………………. Jump (Unless automatic jumping is enabled to automatically 
         traverse blocks 1 block higher without pressing a command)
Escape………………………Show keyboard controls (Can change sound preferences           and key mappings. You can also enable automatic jumping!)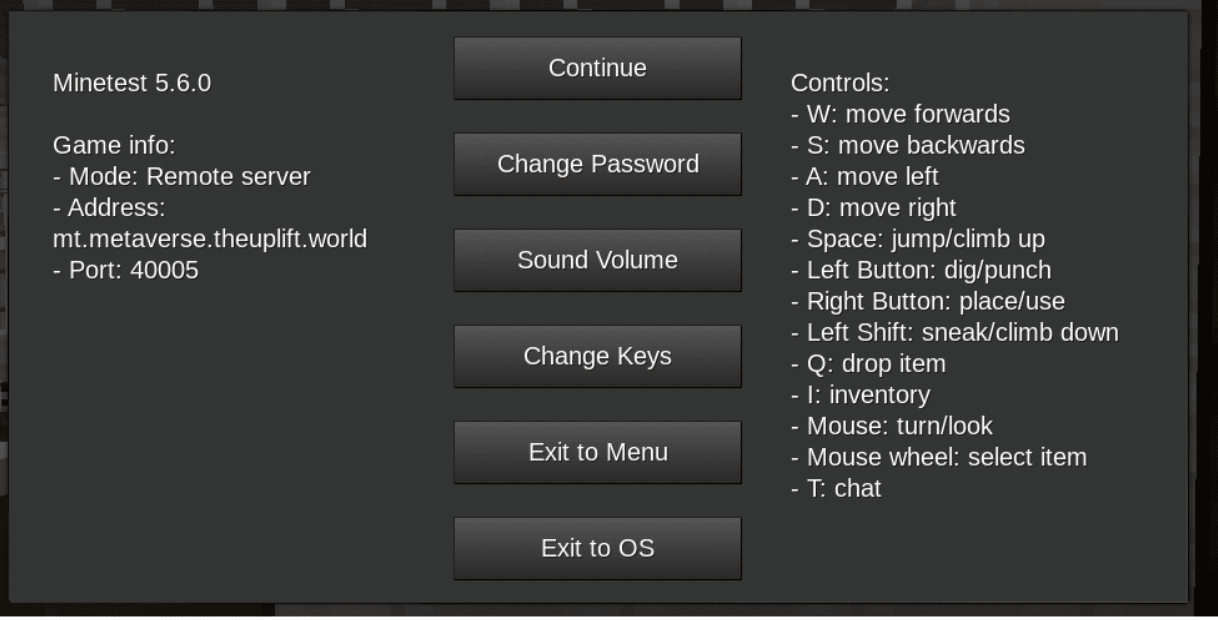 Reorganize your Inventory: Press I to open your inventory and click and drop the items into the desired slots in your inventory or hotbar. There is a trash can in your inventory also.
Crafting Guide in Inventory: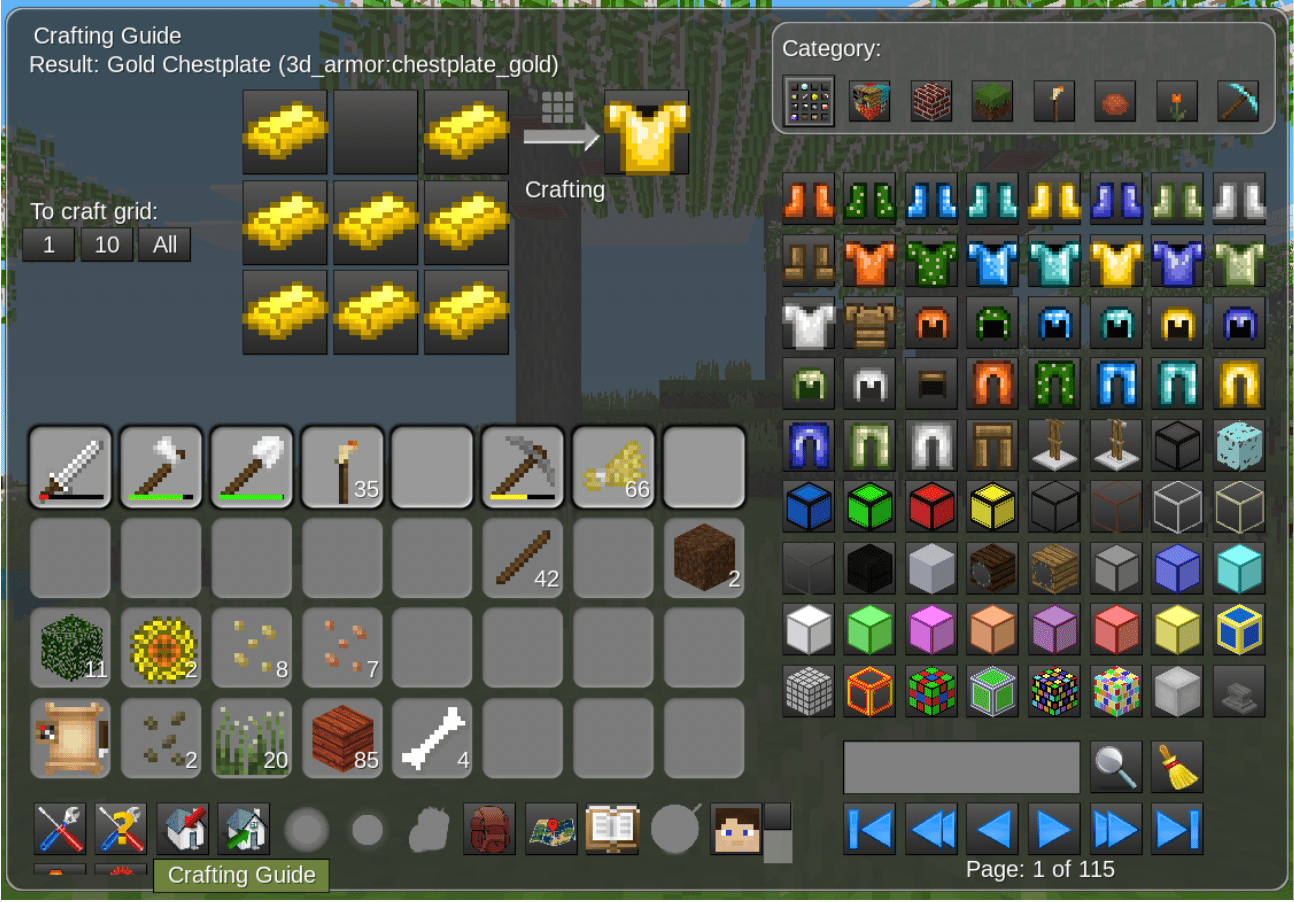 Equip Armor: use the small scroll bar to scroll to the armor icon. Click the icon and put the armor into any of the 6 slots. You can also put a shield into one of the slots.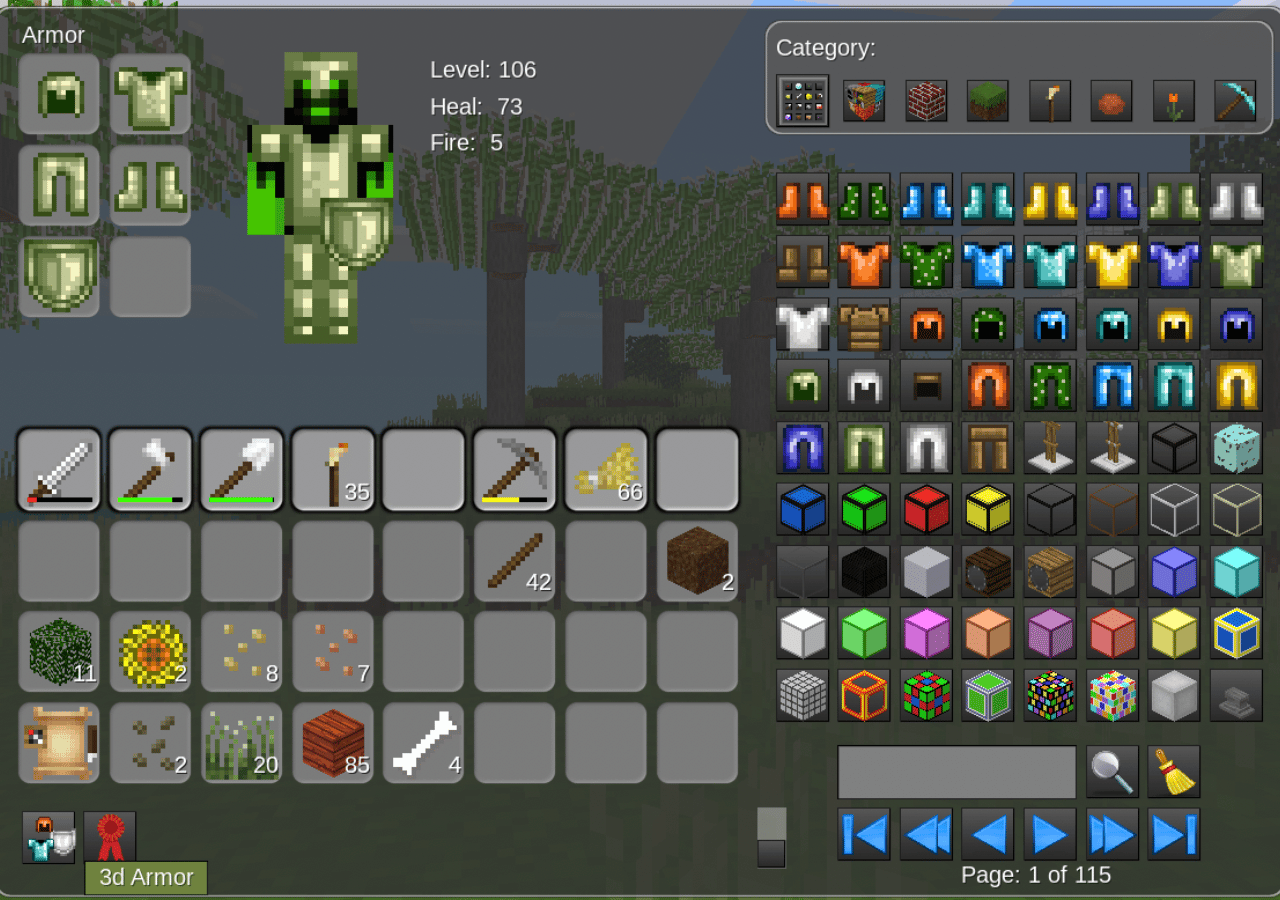 Change Your Skin: In the inventory panel, use the small scroll bar to navigate to the skins tab and look through the different options.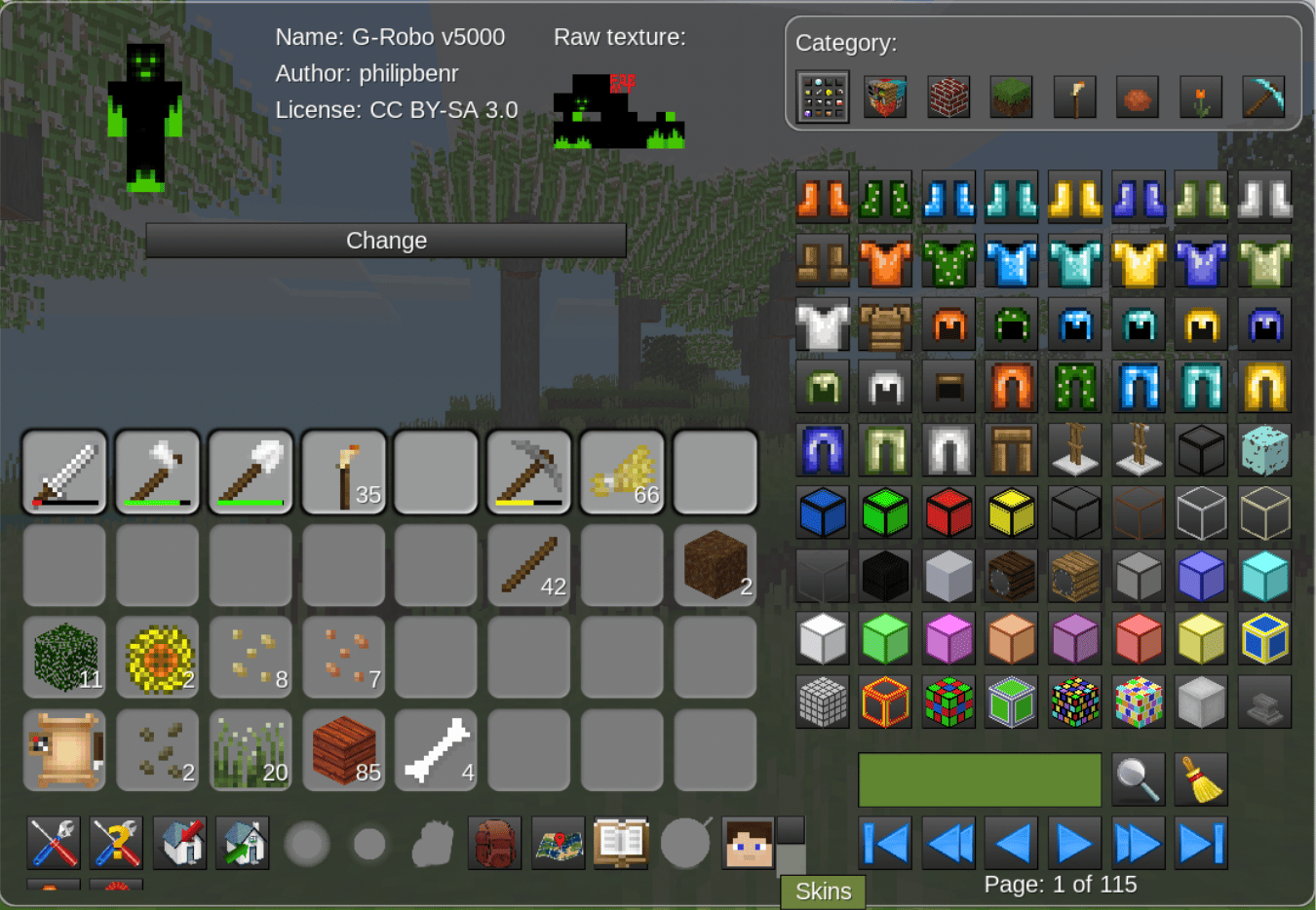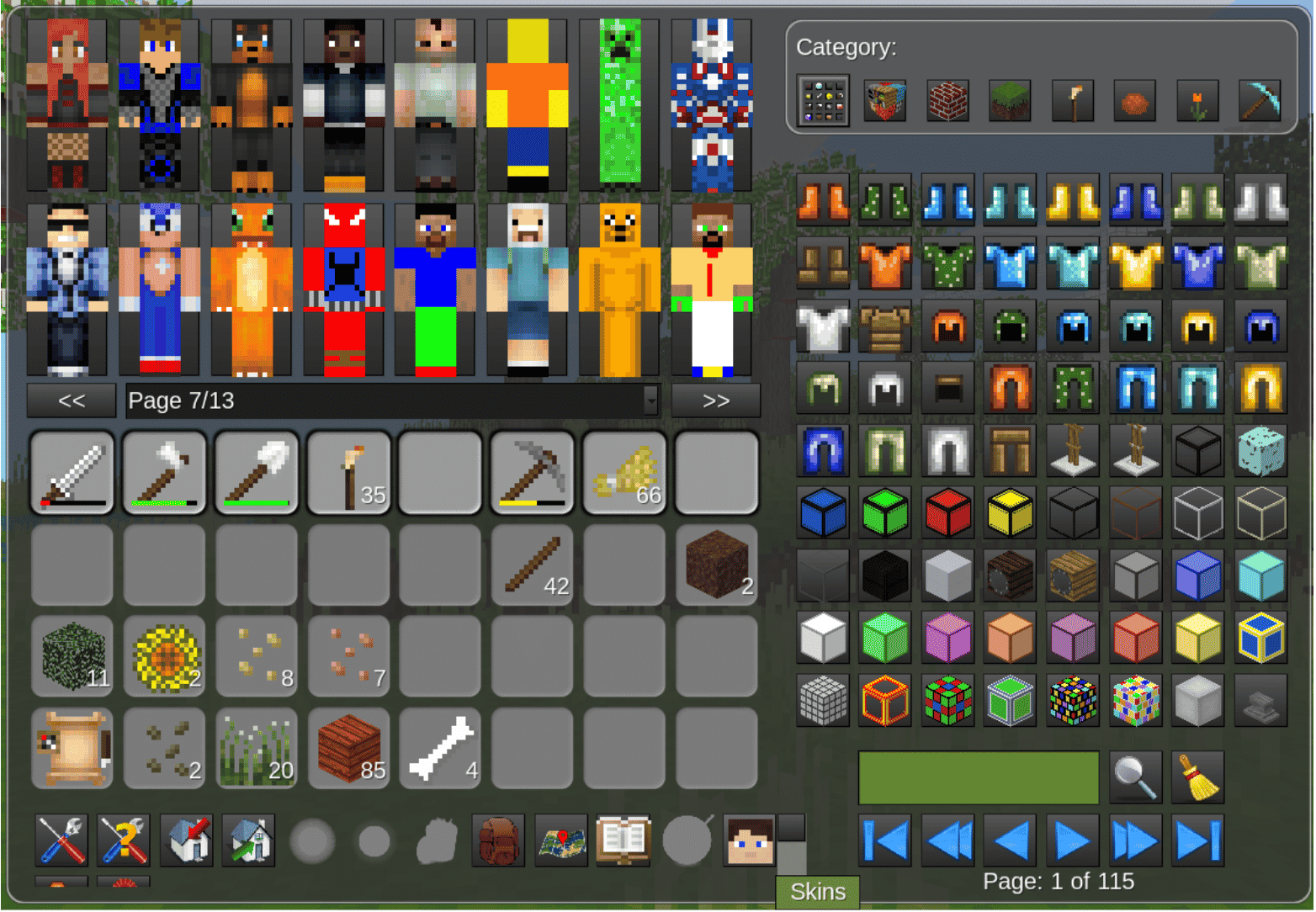 A multiplayer metaverse initially built on Minecraft consisting of 9 differing creative and survival worlds powered by blockchain based NFT's, community members of The Uplift World have the ability to explore, build, and shape various creative and survival sectors and be rewarded through the process.  Beyond all the amazing styles of builds, we are looking at hosting an increasing number of events such as PVP E-sports or open gallery showings designed to entice the living community that is our foundation for positive growth and change. We are also in the process of expanding the usability of our NFTs not only across blockchains, but multilayering them so that one single NFT will in time hopeflully act as an access pass to multiple first layer metaverse options.  Interested to learn more?  Check out the official project links below and be sure to brush up on the more top notch features on every variety of build you could possibly imagine by skimming all that speaks to your personal bias and style right here on WhereWeHideAllTheAlpha.com.