Run for the Mios Adventure, week 14 has started on the Booniez Test Server!
The adventure starts at spawn, just find the signs there and follow the instructions.
The first 12 to complete the adventure will receive 1 Mio + 10 shards.
Everyone else to finish the adventure will get 10 shards!
It is only open until Thursday 16th February at 12 PM EST.
If you die, you drop your stuff and will have to go back to find your bones, be careful out there!
Can you complete the adventure?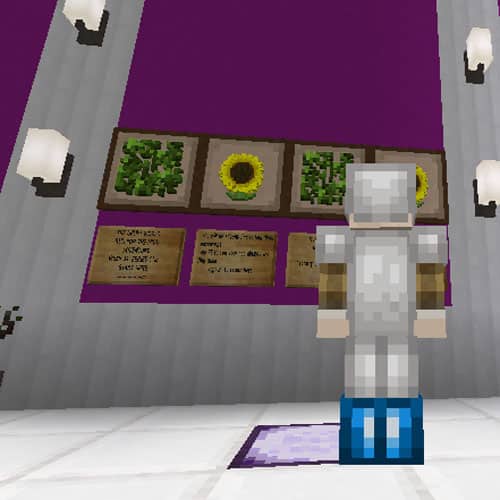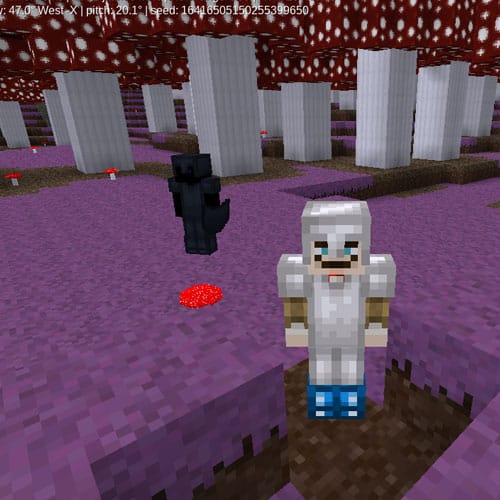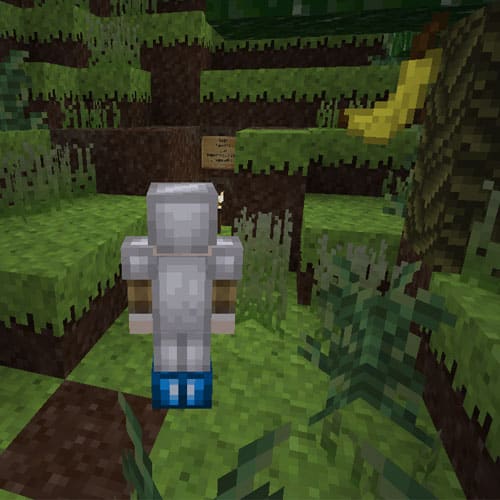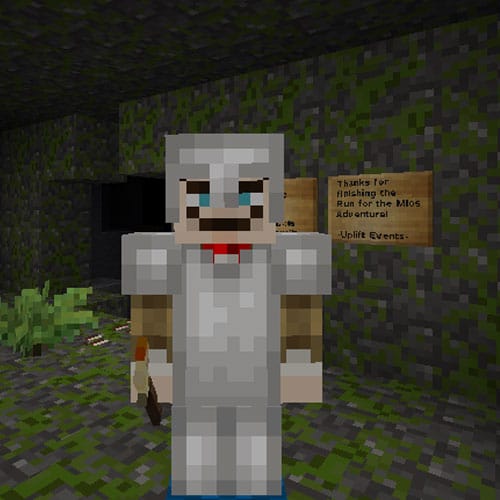 The Uplift World Minetest Realm
New to the Uplift World Test Server? If so, setting up couldn't be simpler.  Check out this most unique of Uplift World experiences and get started with all this exciting upgrade has to offer with our Uplift World Minetest Quick Start Guide. And for those new to Uplift World Quests, well, they are great fun and well worth checking out.  Learn more about these and many other great Events happening over in The Uplift World Metaverse on a regular basis by making sure to keep up to date with the #Events-Feed channel of our official Discord server.
The Booniez Test World
Signup to test out Battle Robots Today!  Get your sign in from @ghobson, aka Gary the Architect if you have not joined the server yet.  See you there!
New Features we are testing on The Booniez are:
uplift server shop contains items you can purchase with Liftium
travel credits and travel pass needed to use portals ( earn credits by unlocking minetest awards )
plot protection for degen-1 NFT land holders, with membership list for up to 8 members
shared access for plot members to chests and smartshop
plot gems a new resource you can claim for all uplift land owners ( all land or rail owners form all uplift lands get gems )
trading station where you can buy items for gems
repair anvil has faster repair for gems
Battle Robots now have a wear level and need to be repaired with plot gems
VIP perks for UDT holders, you get a rank, free travel credits, trader discount and revenue sharing , this was explained in the economic plan we published
There are a 100 more changes that are too lengthy to explains this has been months of work you now get to experience on our test server….
0h, and hangliders!
The Uplift World
A multiplayer metaverse initially built on Minecraft consisting of 9 differing creative and survival worlds powered by blockchain based NFT's, The Uplift World is now experimenting with the first of many worlds over on Minetest.  Community members of The Uplift World have the ability to explore, build, and shape various creative and survival sectors and be rewarded through the process.  Beyond all the amazing styles of builds, we are looking at hosting an increasing number of events such as PVP E-sports or open gallery showings designed to entice the living community that is our foundation for positive growth and change. We are also in the process of expanding the usability of our NFTs not only across blockchains, but multilayering them so that one single NFT will in time hopeflully act as an access pass to multiple first layer metaverse options.  Interested to learn more?  Check out the official project links below and be sure to brush up on the more top notch features on every variety of build you could possibly imagine by skimming all that speaks to your personal bias and style right here on WhereWeHideAllTheAlpha.com.
Out & About in The Uplift World is a series put together by Devonia59.  Come join her as she breaks ground on this new series detailing all the amazing people, places, and Event happening over inside the metaverse that is The Uplift World.   Some really exciting things happening on an almost daily basis as we expand the reach of our metaverse and what that means for members old and new.
.
The Uplift World Official Links