Nostalgia is quite the thing.  Maybe it is just me. but every time I come into contact with something near and dear to my childhood that used to get my imagination running I just cannot help but hop on into the rabbit hole for a revisiting.  Growing up in small town North America in the 80's might not be something anyone can equate to, but with the way of world and media these days revisiting all the old classics, there really does seem no better place than The Uplift to recreate these amazing memories both old and new.  And who better to lead this crusade than NFTerraMike and the Jumbie Art crew.
For those that tune into The UpLifters Network on a regular basis, TerraMike and Jumbie Art will be no stranger to you.  In a strange kinda parallel universe type of way much of what is happening down in the conclaves of their real world displays and the backbone of collective progression of good vibes and uplifter spirit is completely synonymous to what truths and values we try to bring about here in the metaverse.  Needless to say, its is always a pleasure to have the chance to catch up with TerraMike on the livestreams, and there are always multiple surprises waiting both within the metaverse and and beyond.
Take for instance our last encounter and all the gold that was dropped about future Jumbie Art and Uplift World plans.  Highly recommend tuning in and catching up with a really stellar human and the absolutely fascinating crew that he embarks upon making this world a better place alongside each and every day.
Quite a lot to be excited about here, but for me at least, one of my favorite things about getting on stream live with TerraMike is seeing what builds they have been bringing their creativeness to the fore with.  With a propensity towards giant robots in fact, the nostalgia just cannot help to kick in.  So be prepared dear reader, cause your next few Round About Impressions are going to be completely dedicated to throwing modesty to the wind and going full fledged 80's flashback kid on a metaversal tour like no other, diving head first into the amazing mass media nostalgia of all that was perfection when growing up a a kid in small town North America back in the day.  Being as there is no place like the present to dive in, post show over in Londom at 2850, 3350, Voltron it is then!!
Beginning as an animated TV series "franchise that features a team of space explorers who pilot a giant super robot known as 'Voltron'. Produced by Peter Keefe (Executive Producer) and Ted Koplar through his production company World Events Productions, Voltron was an adaptation of several Japanese anime television series from Toei Animation" [1], "the same company responsible for such fan favorites as Dragon Ball, Sailor Moon, Slam Dunk, Digimon, One Piece, and early 80's  Transformers" [2].
For the initiated it should come as no surprise that "Voltron: Defender of the Universe was the top-rated syndicated children's show for two years during its original run, and [was responsible for spawning] three follow-up series, several comic books, and a line of toys" [1].  Regardless, the original for those that were there does conjur up all sorts of nostalgic memories sure to send you down at least one rabbit hole.
Now of course animation of the last century has come quite a long way in the short time since, but one thing that always amazes me is just how well done the majority of these remakes are.  In a a way the amplification of that which was into something new really does pull the imagination in another level.  We are in fact witnessing the rebirth of many of our favorites, whether it be remakes in the original image of that which we remember with a twist to draw in new audiences and not upset the old such as Voltron and Thunder Cats, or complete overhauls on the cinematic grand stage in the case of such cult classics of Iron Man and The Transformers.  Both varieties of an age long forgotten each taking it upon themselves to bring about all the bells and whistles of the progression of the genre they have chosen to be a part of.
For me both of these new imagined stylizations recalling the successes of the past are pretty epic to the age of which we are now a part, but having spend quite a bit of my life in Japan, the reimagined classics through the modernized anime lenz really does ring true to home, ironically enough despite the fact that I'm not really all that into anime.  Seeing however is a reminder of things both past and present and how they can converge in a historical way over time to represent a whole new generation and culture of being and becoming.  Plus with animation and effects like this, how could you not want to dive into both the original characters and stories you loved and discover it all over again in the modernized readapted twist?!
So ya, some pretty cool imaginative creativity going into this whole throwback of a series so near and dear to so many in the early years of my childhood.  I can still envision and feel the weight of the fully metal Voltron figure I used to run to the sandbox together with in glee.  The heat of the sun and shimmer of the light from the multicolored lion limbs that made up the super robot like no other still resonate happy go lucky childhood emotions in my recollective mind and soul.  Needless to say in a way, when replicated also as a stand alone image right here in The Uplift World metaverse the same feelings take hold and one cannot but help be initiated once more into the whole plethora of experiences throughout the history of such iconic characters.
@Voltron has been spotted protecting the citizens of @theupliftworld in #Londom pic.twitter.com/BPkKO23K8U

— NFTerramike (@NFTerramike) May 23, 2022
Not only does it play perfectly into the whole ideology of the metaverse, but when you understand the sheer scope and intensity of this monster of a survival world build by standing there in front of it, it really does amplify all of those feeling of grandeur that come flooding back for those with any nostalgic tendencies for such revivals.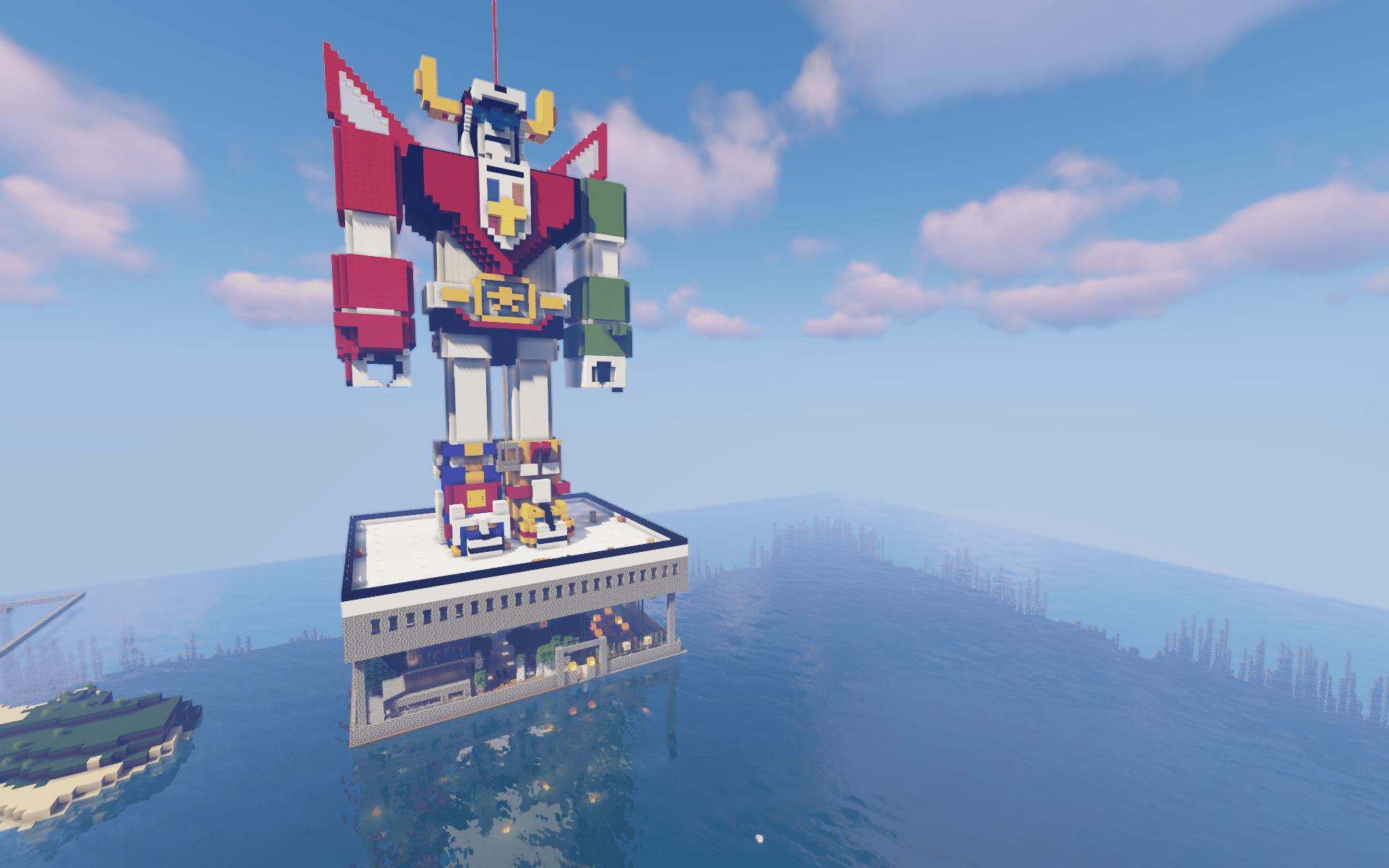 Built in fact entirely on the water utilizing a 50×50 base, the monolith that exists was seemingly only half the battle. With the need to utilize all variety of tricks such as underwater potions just to get a block to work from, the tale of Voltron's metaversal coming should not be underestimated.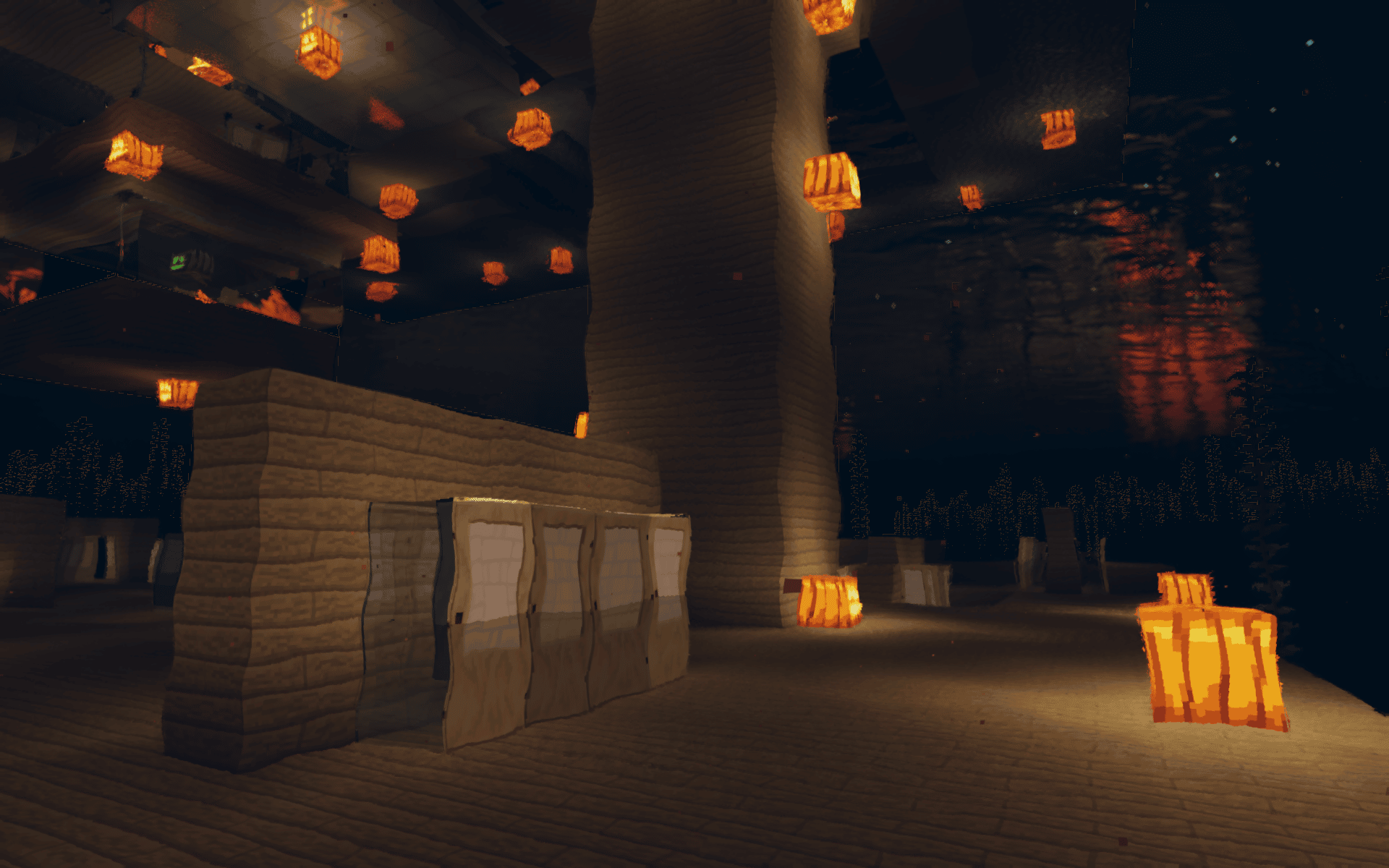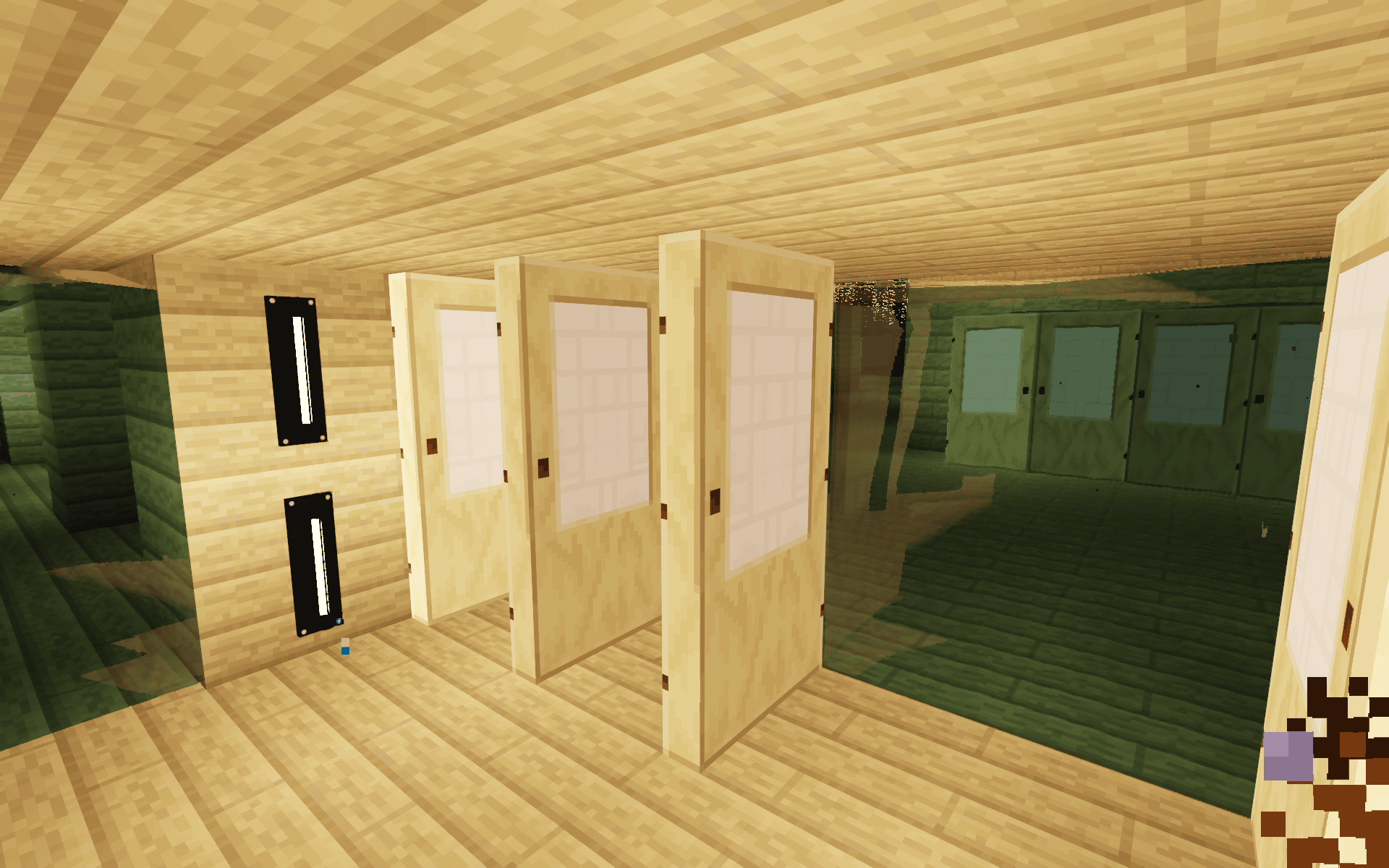 Once above the water the theme quickly moves from 'not dying' to 'how to survive'. The lower tiers that make up the base are chalked full of all the essentials to ensure the success of the raison d'être throwback build which is now displayed above.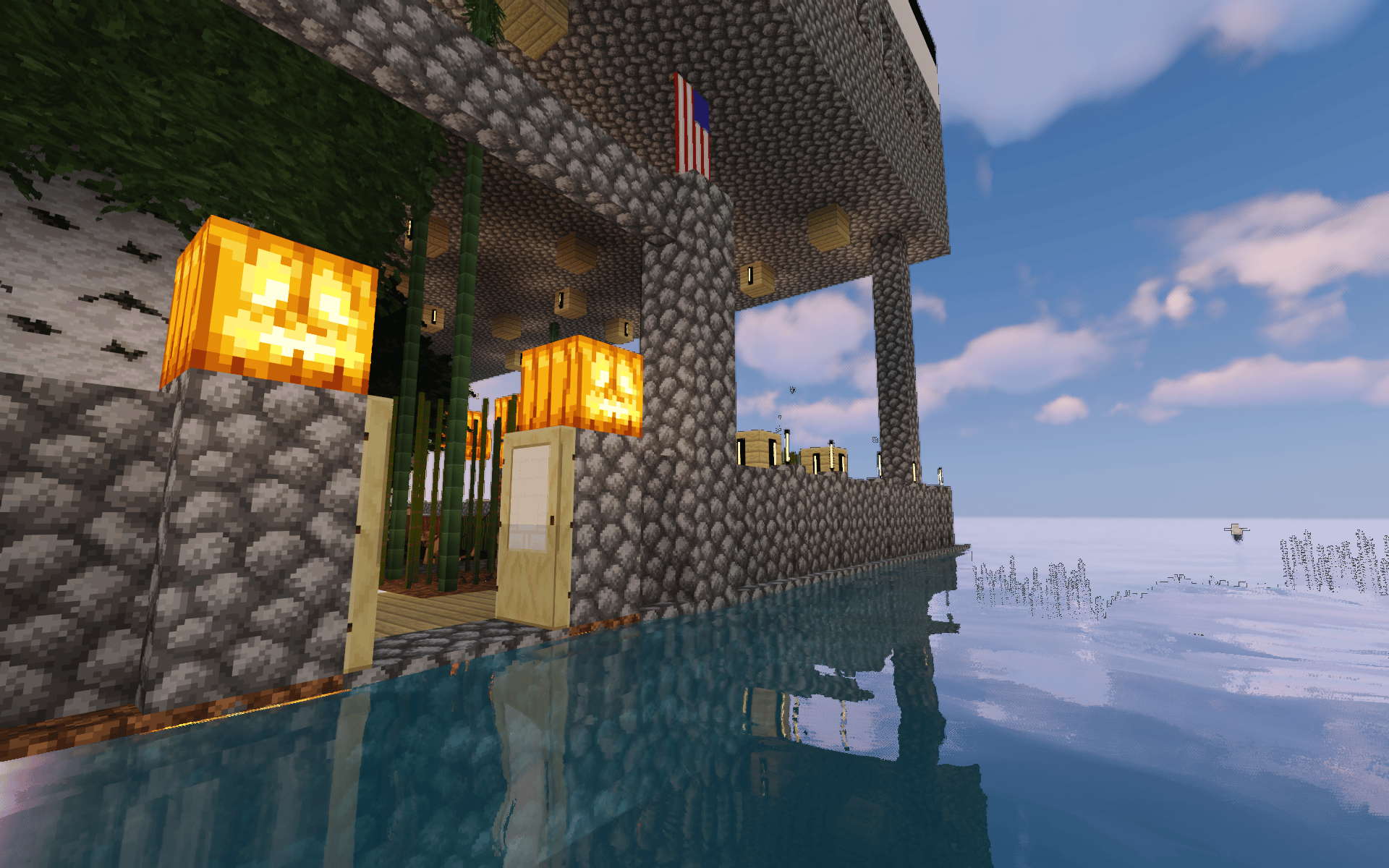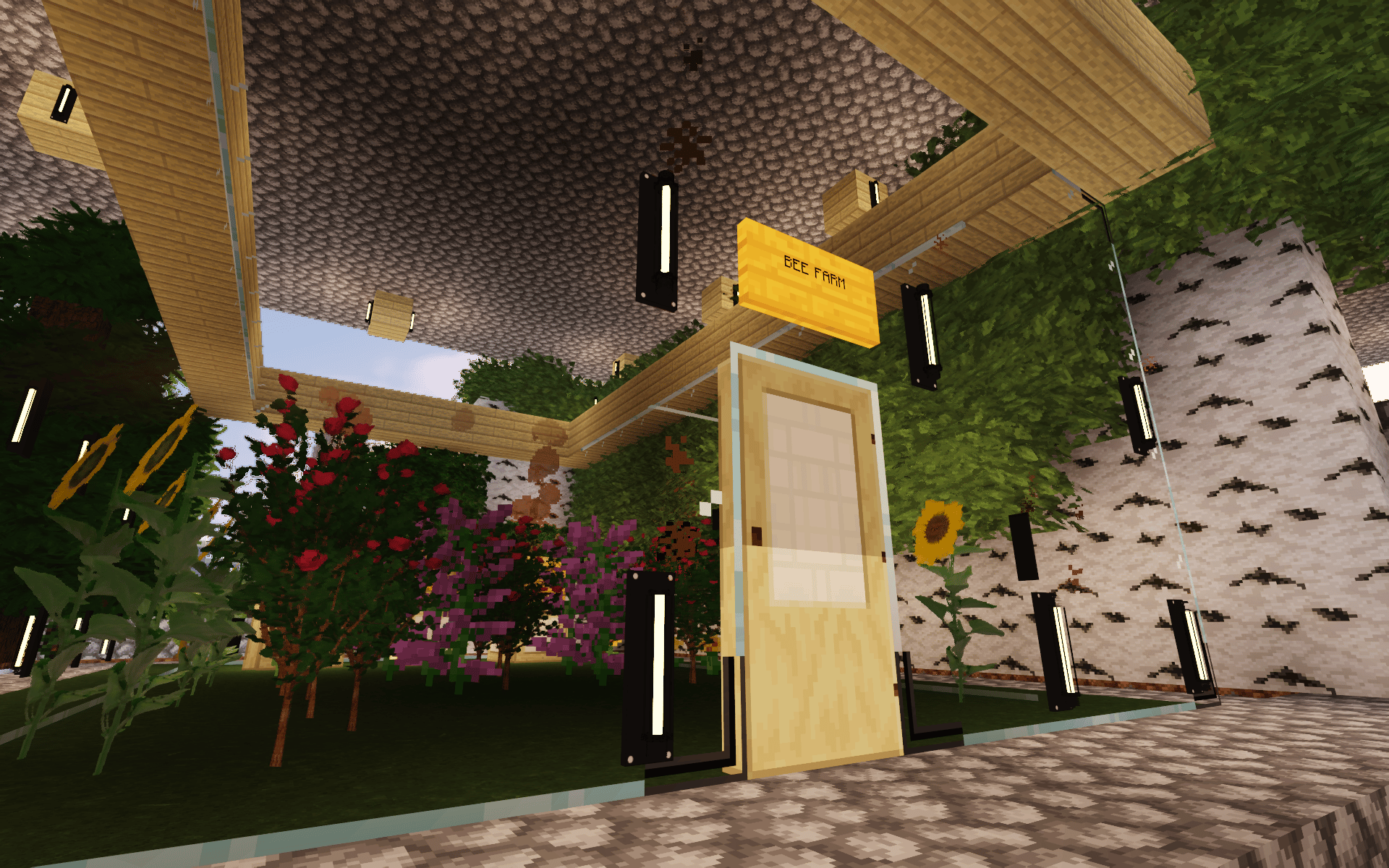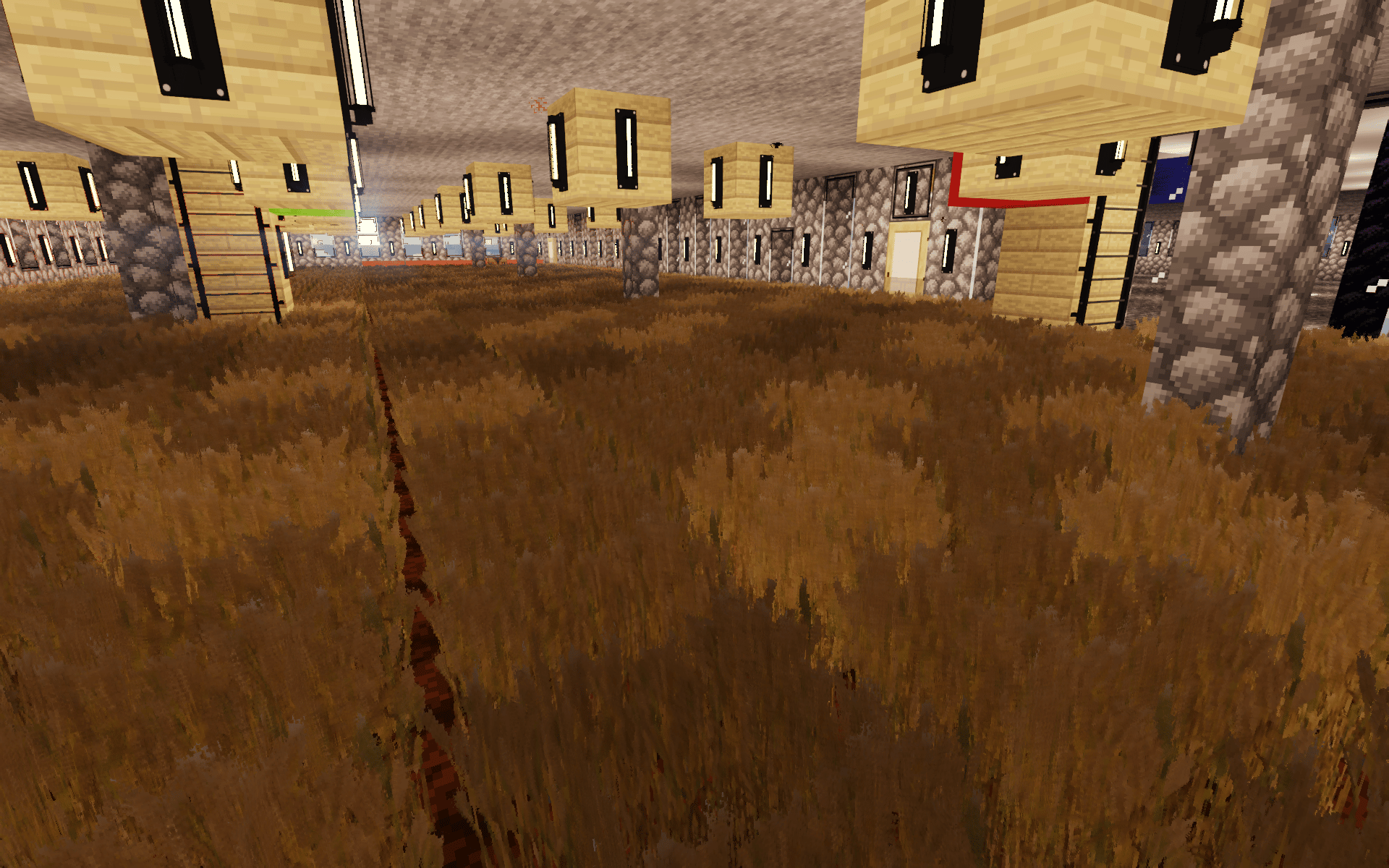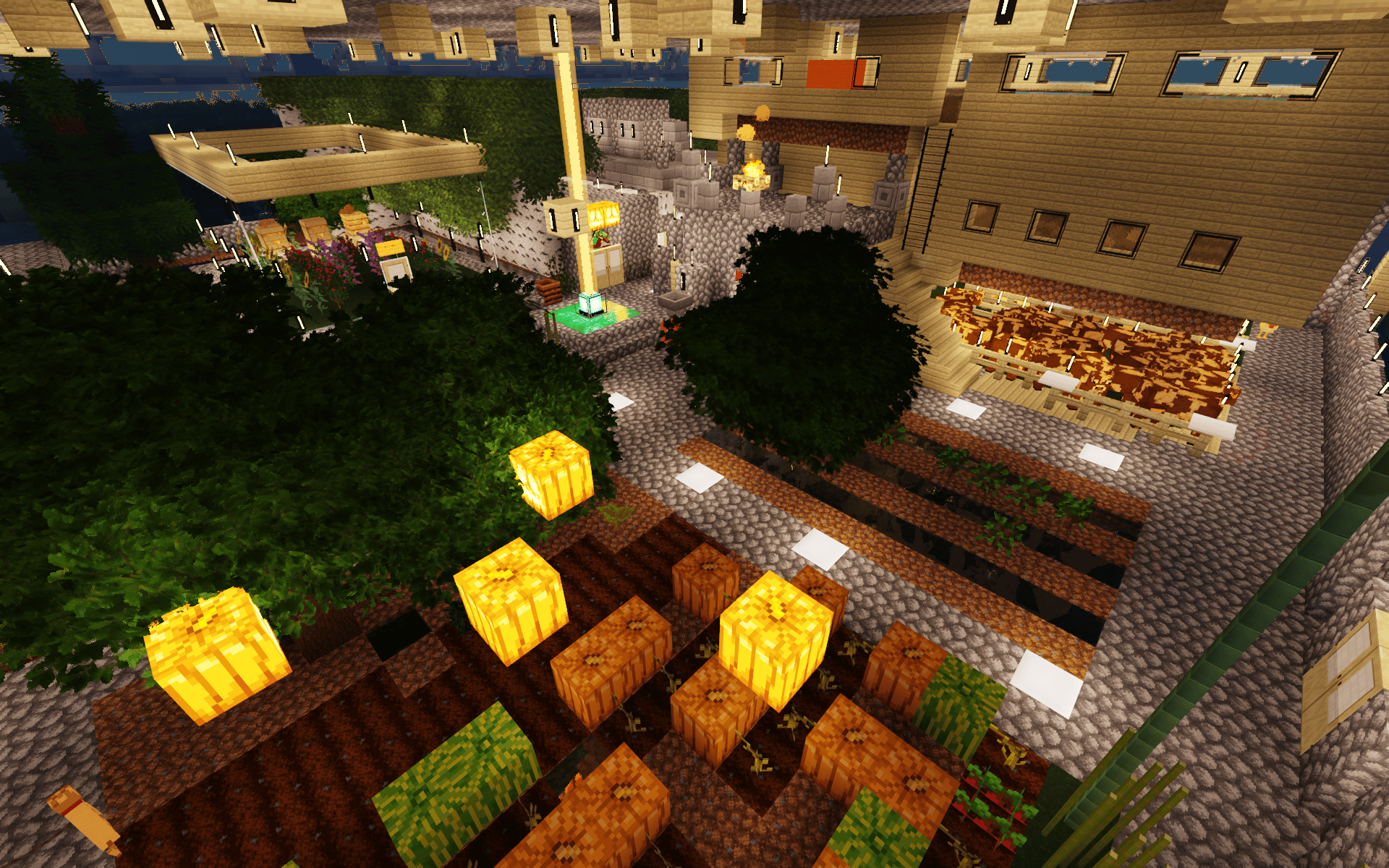 Finally making your way up to the upper level you'll come to appreciate just how truly grand of a build this is.  So massive in scope that you really have a tough time taking it all in from the base of the platform.  I'd honestly suggest that you prepare the Elytra just so you can experience the epicness of what has been created in all its glory.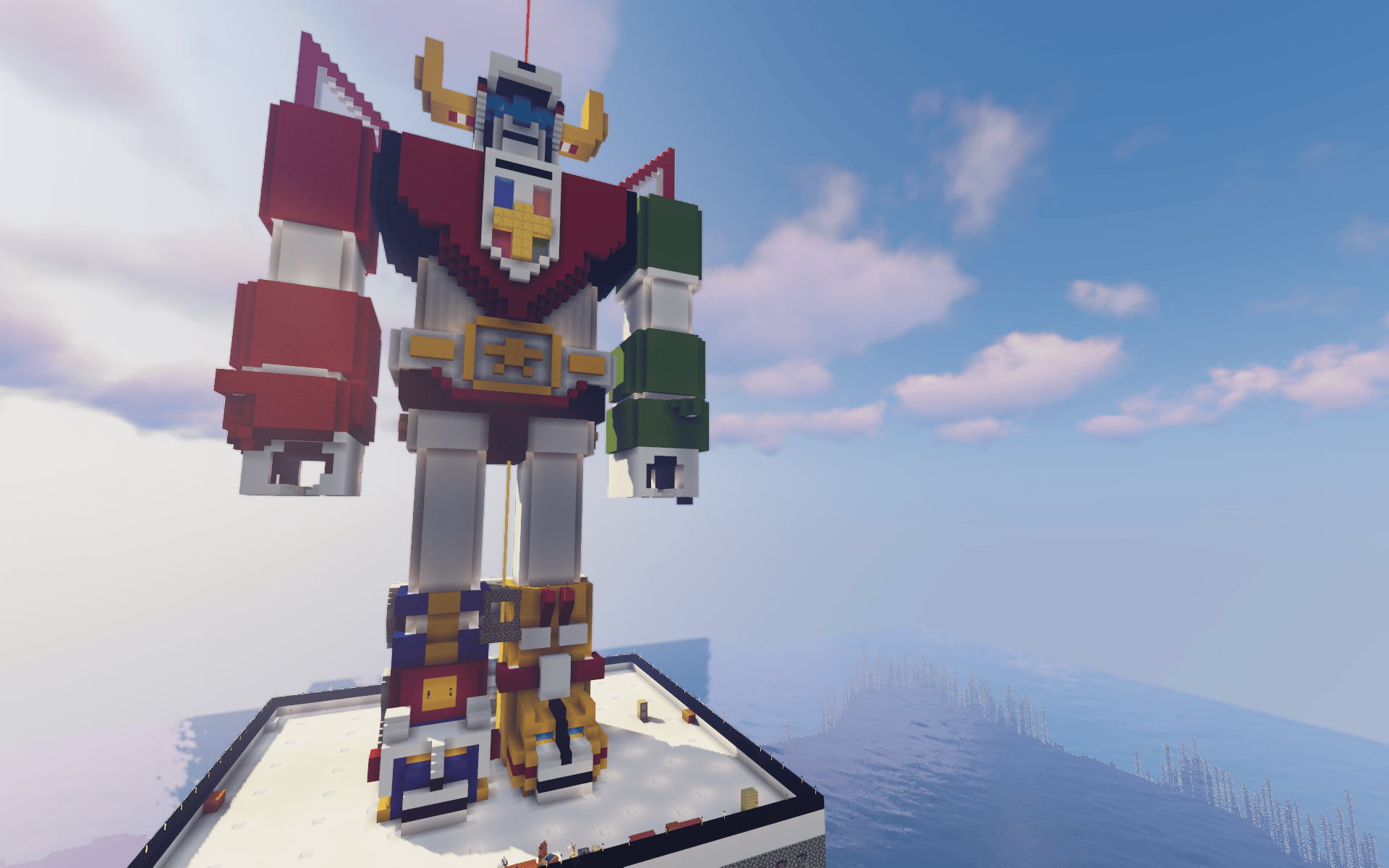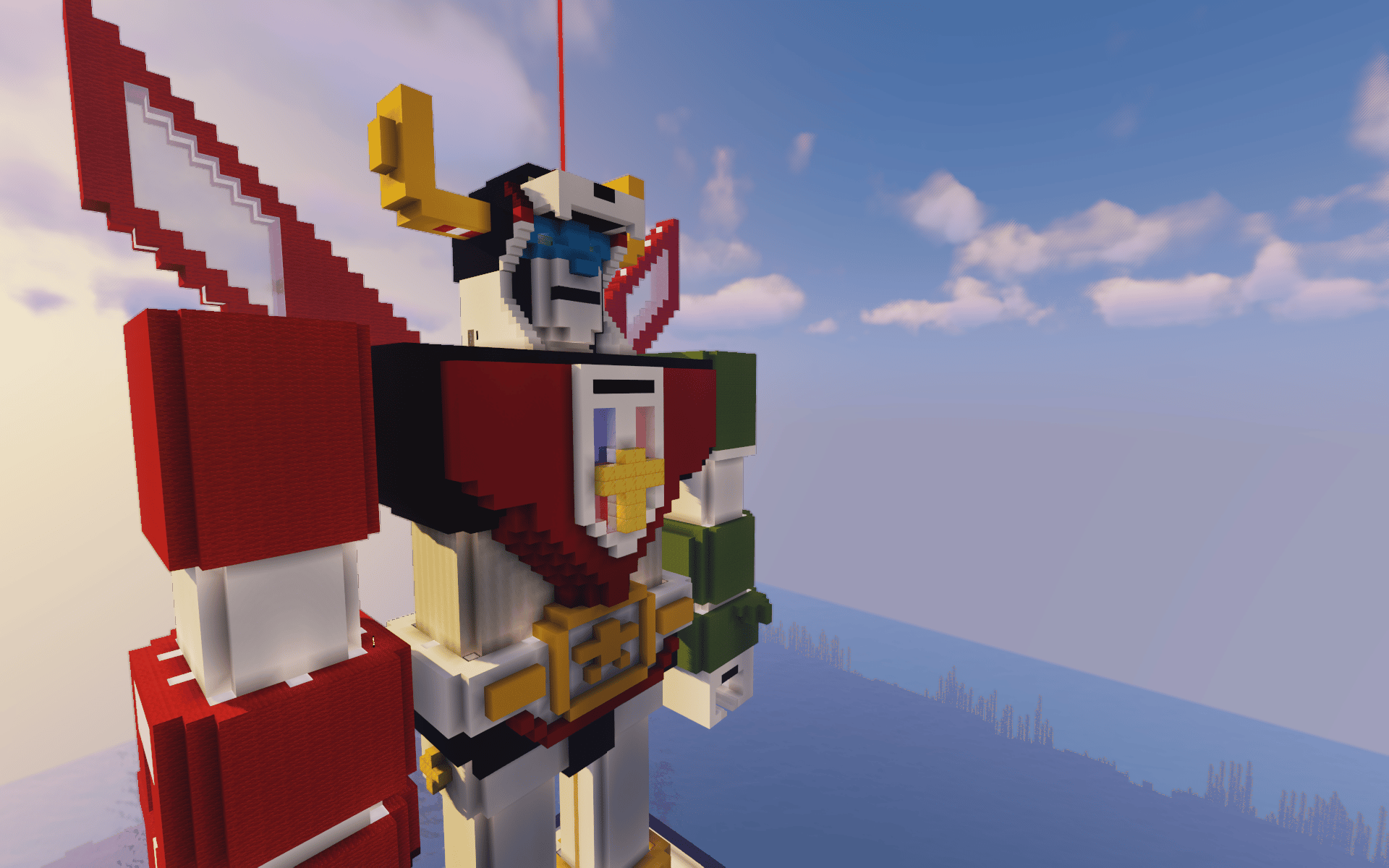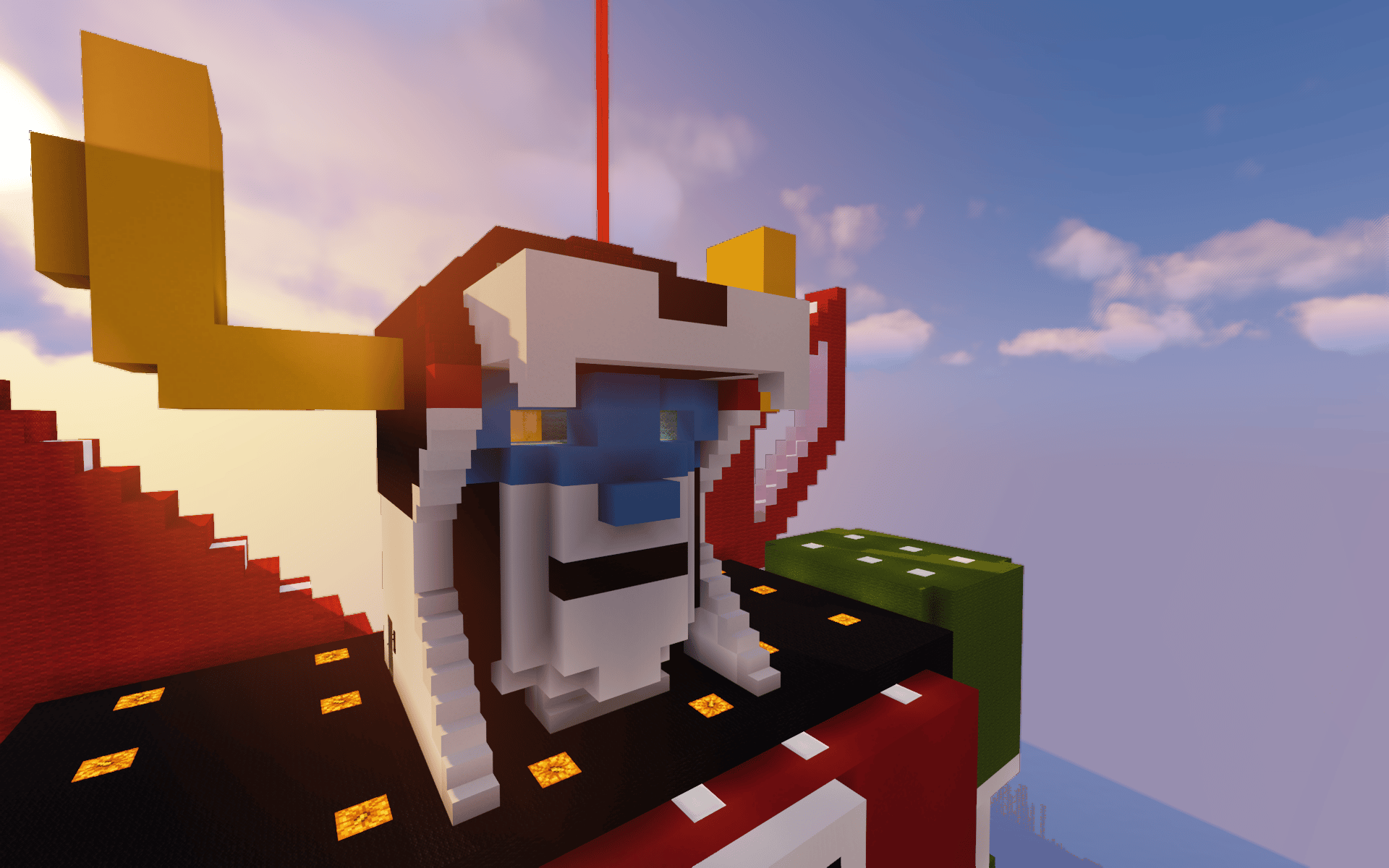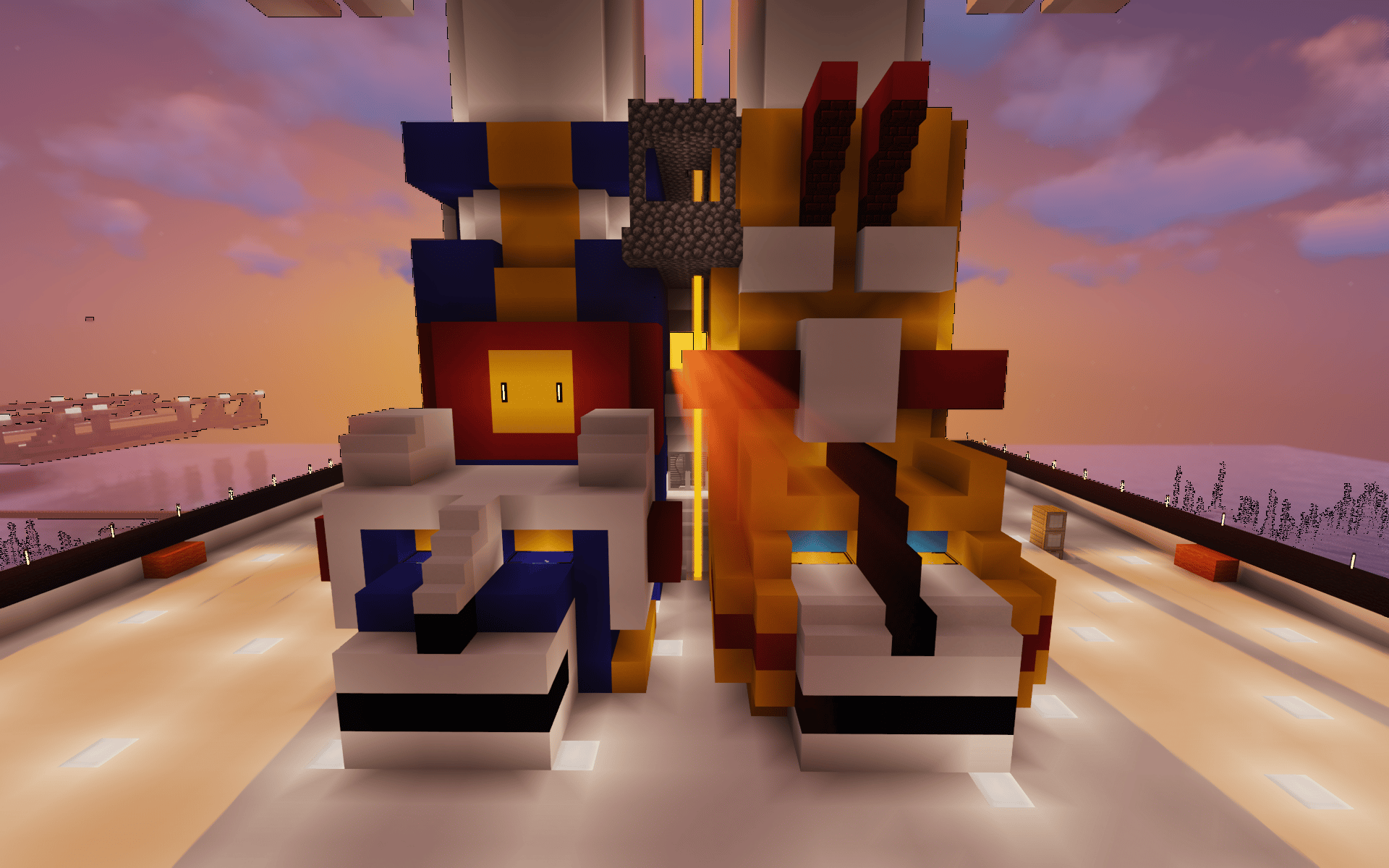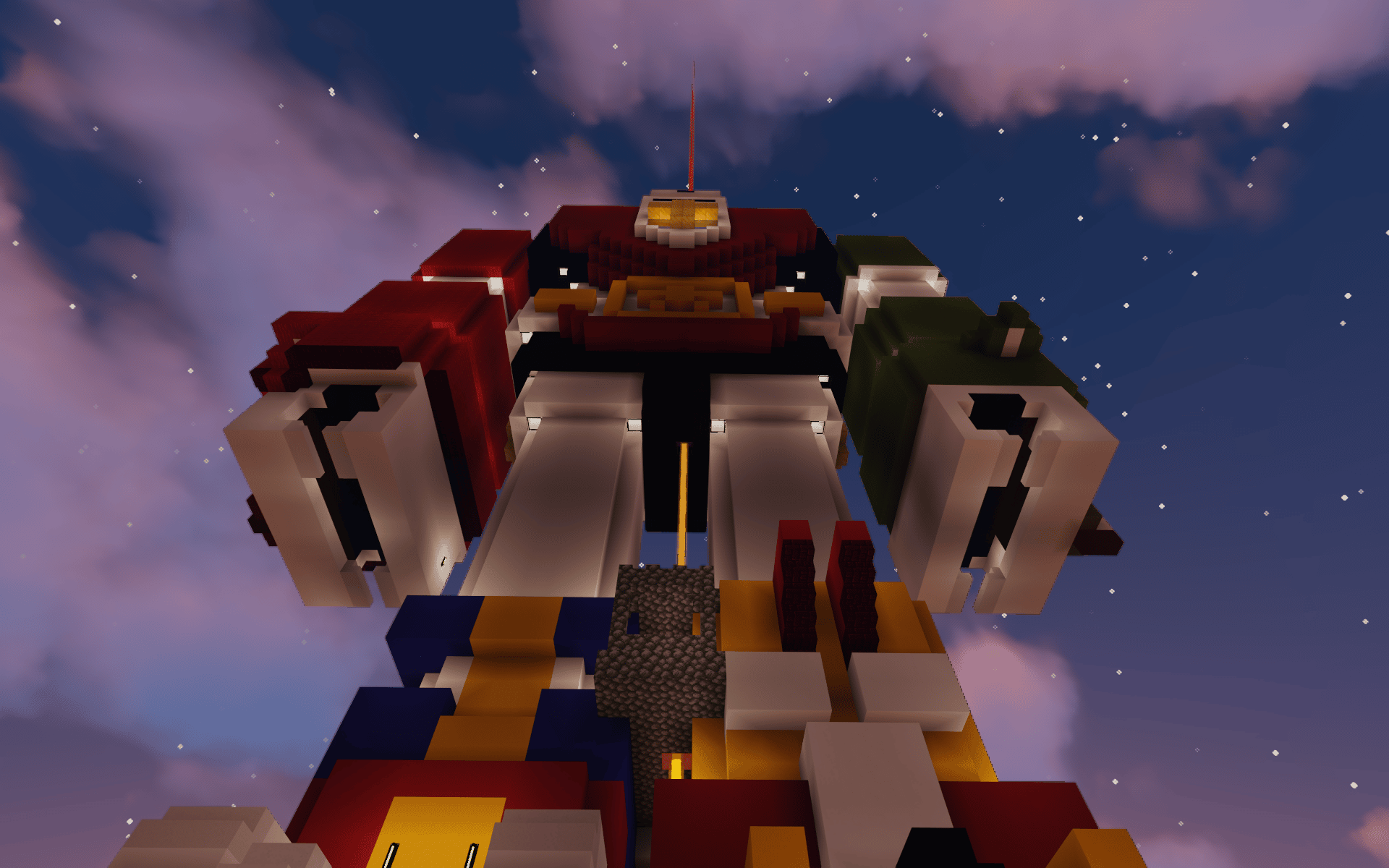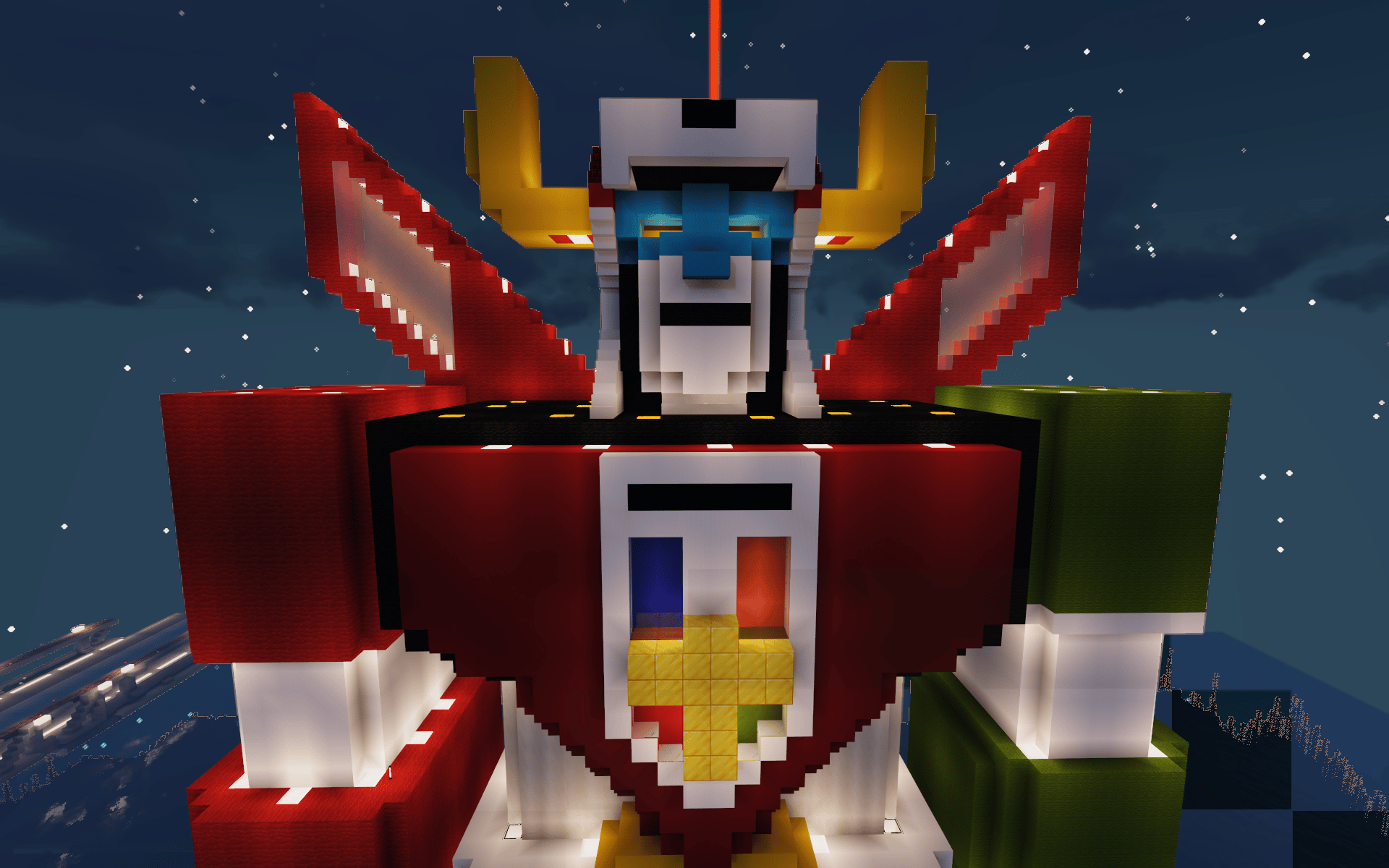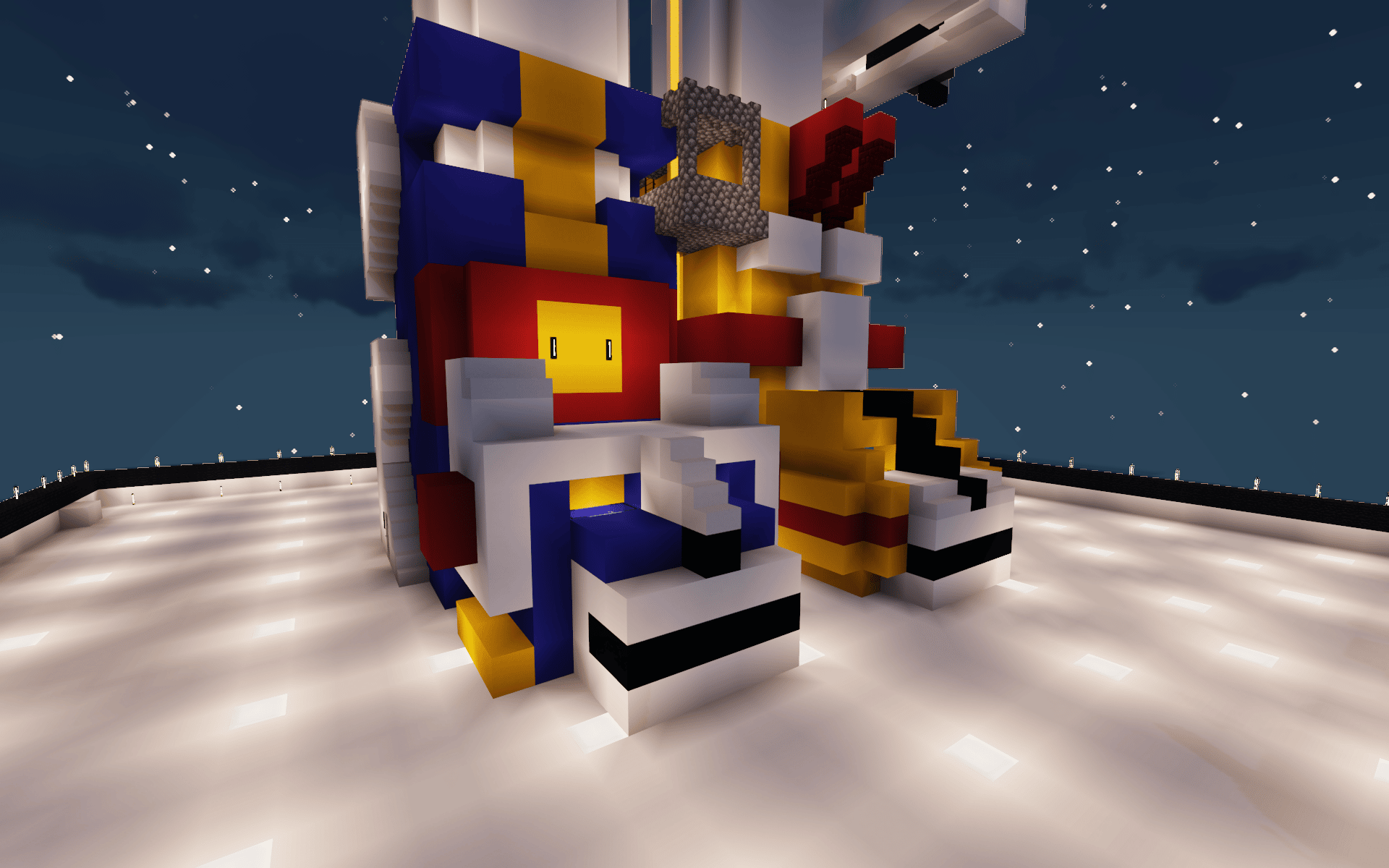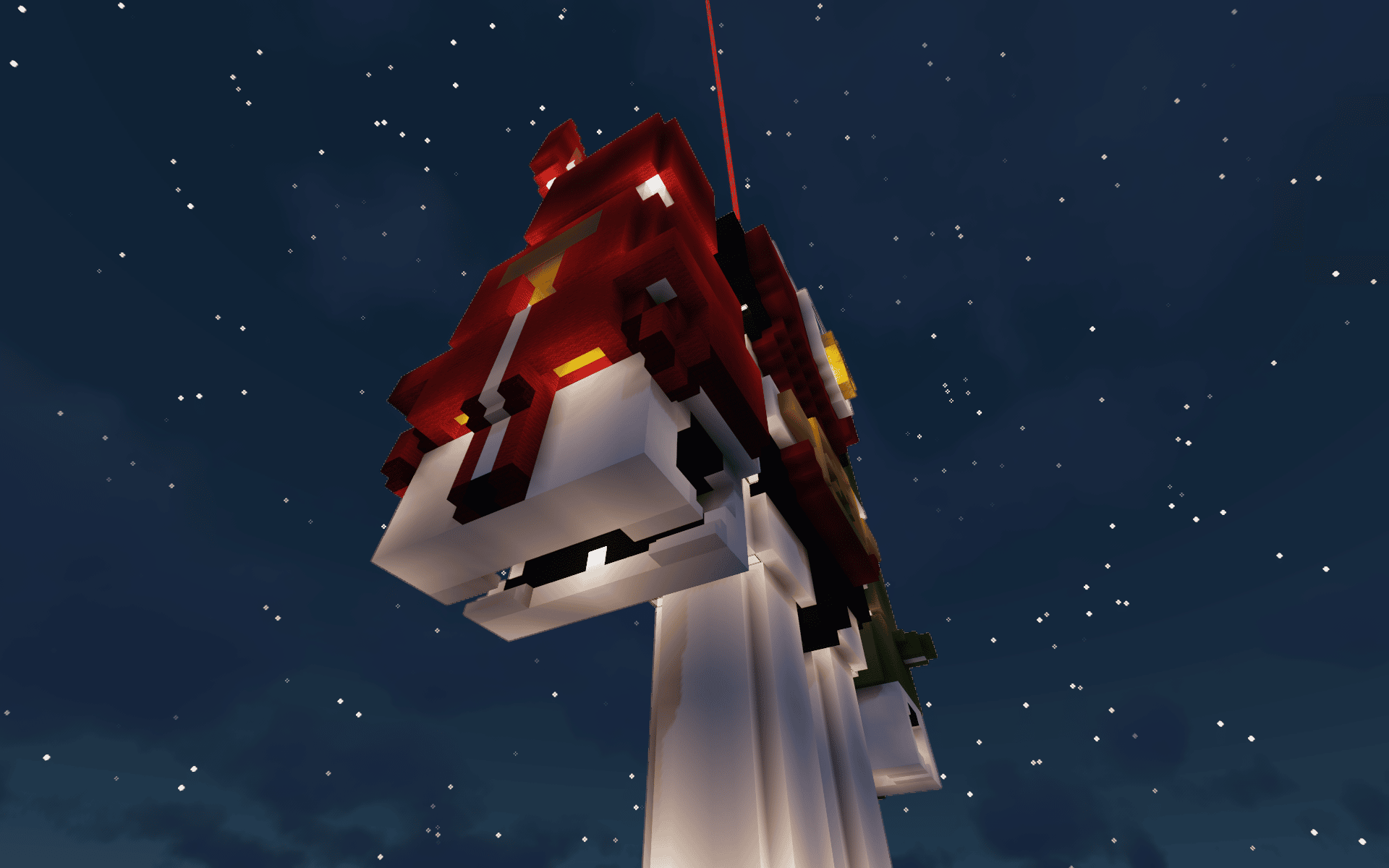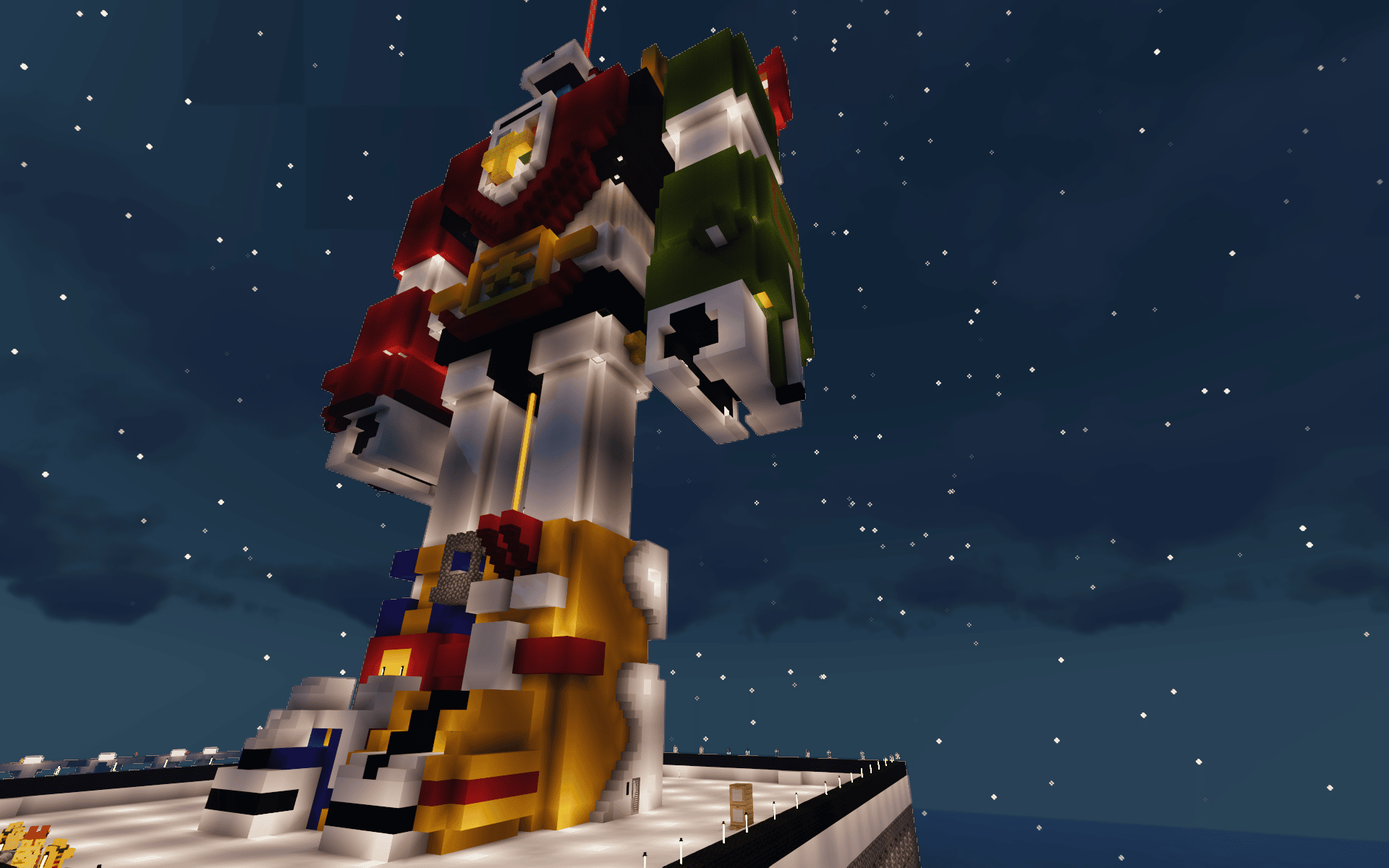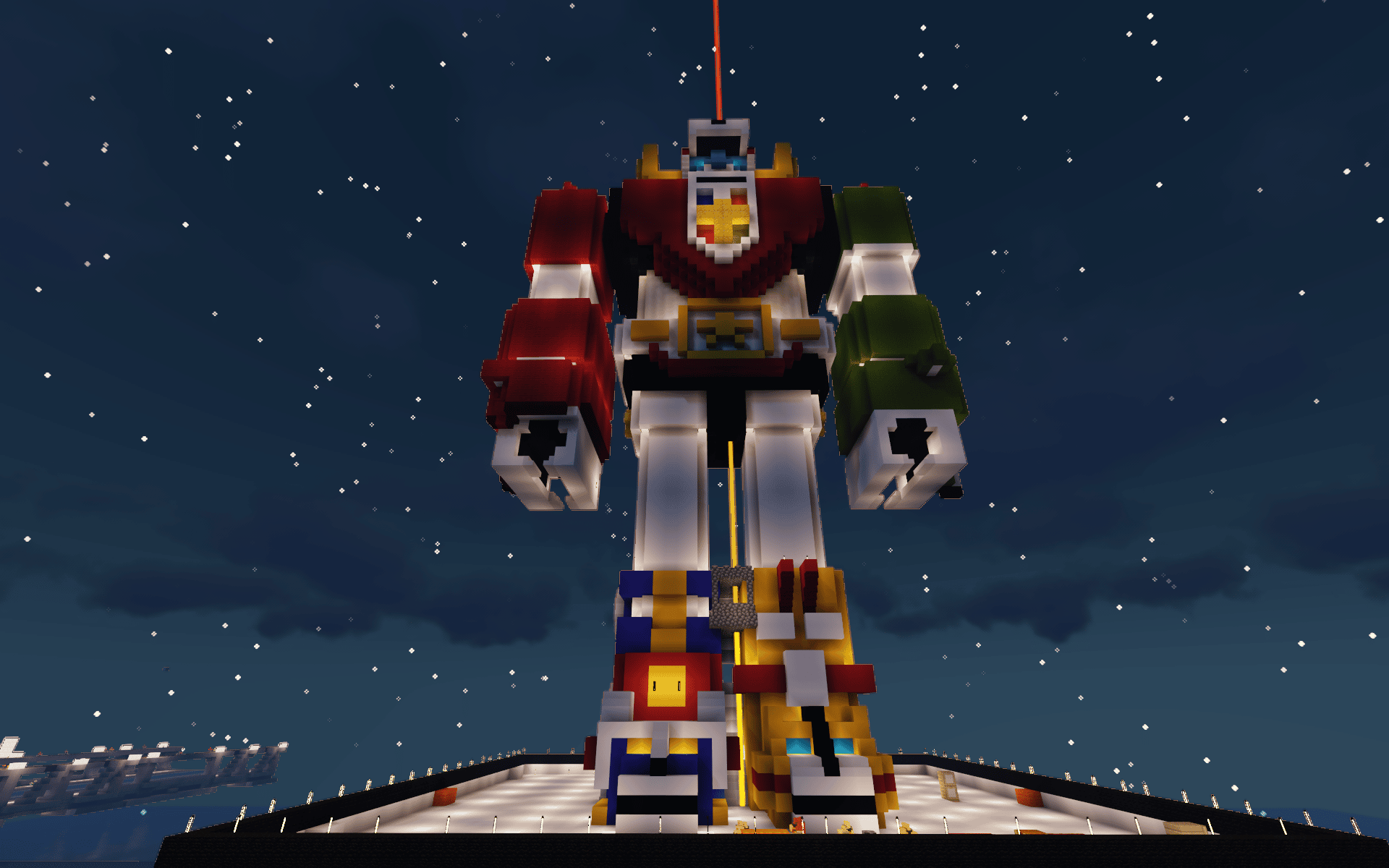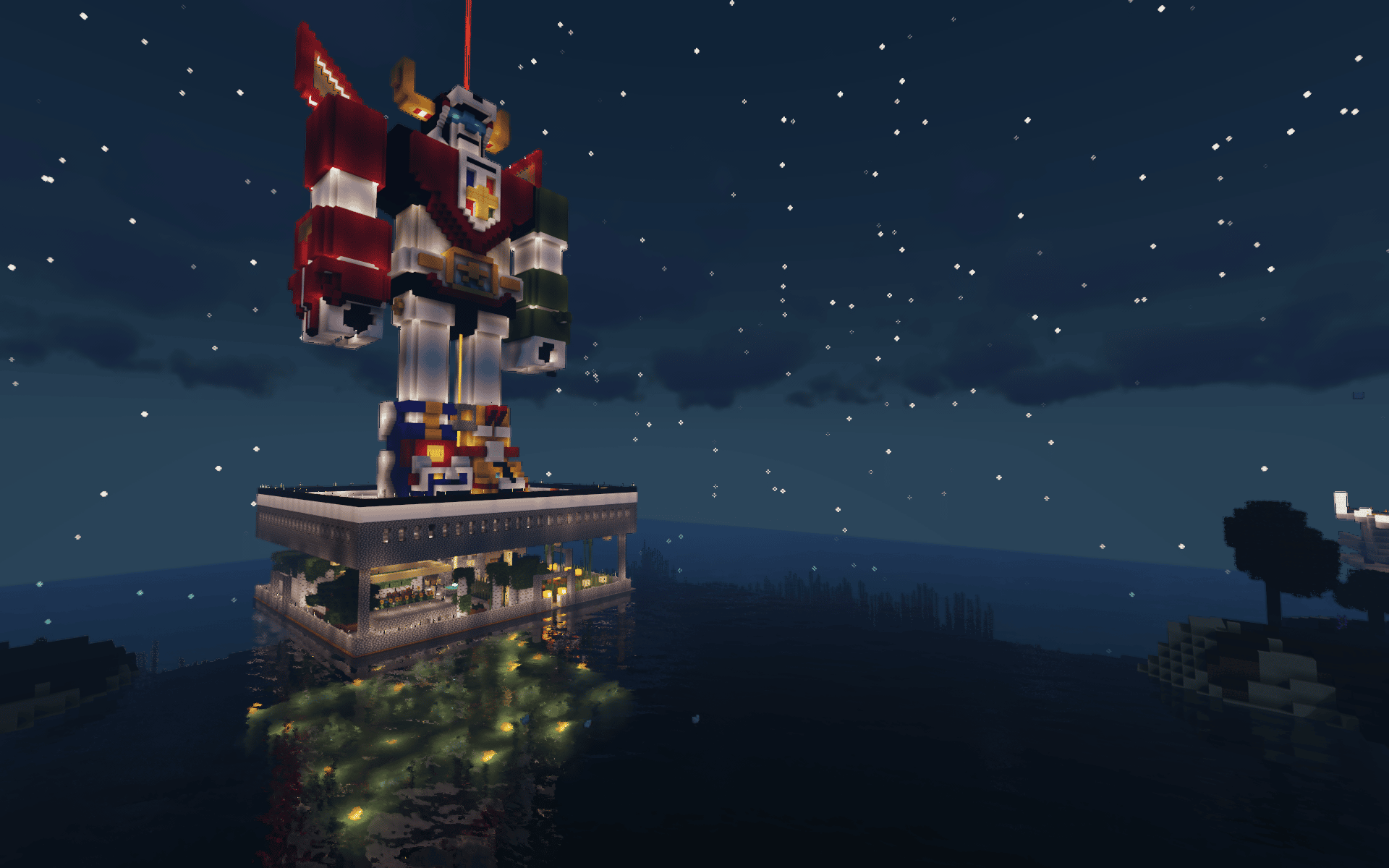 Now I kid you not, as incredible as those image captures above may seem, it really is nothing in comparison to the reality of heading on over there and experiencing it all first hand.  There really can be more said about the unique ability to experience things from a perspective that we ourselves choose, one that defines not only that which is being looked at, but incorporates the presence of the direction of the individual at the helm.  Personally I find it fascinating that of all the people in the metaverse doing incredible giant robot builds tapping into a nostalgia of some of the most iconic cultural phenomena of our time, that it just so happens to be those associated with Jumbie Art, those amazing individuals that are looking at taking experience to the next level in everything they seem to think and do in the creative process that live day in and day.  I for one am truly grateful that we have such people bringing such unique renditions of an age far from lost back to world through placement in our metaverse for all no matter the generation tapped into their spirits and souls to live and experience freely once again in their own process and way!!
The Uplift World
A multiplayer metaverse built on Minecraft consisting of 9 differing creative and survival worlds powered by blockchain based NFT's, community members of The Uplift World have the ability to explore, build, and shape various creative and survival sectors and be rewarded through the process.  Beyond all the amazing styles of builds, we are looking at hosting an increasing number of events such as PVP E-sports or open gallery showings designed to entice the living community that is our foundation for positive growth and change. Interested to learn more?  Check out the official project links bedlow and be sure to brush up on the more top notch features on every variety of build you could possibly imagine by skimming all that speaks to your personal bias and style right here on WhereWeHideAllTheAlpha.com.

The Uplift World Official Links
*Article and images by Jimmy D