Welcome to another episode featuring some of the most amazing Uplift World BLDRZ and their creations they now call home. In this episode we will be diving into the concept and creation of 'The Rocket Gallery', a real virtual Art Gallery located at 3550, 3200 in the Genesis sector of The Uplift World metaverse.  It is really quite fantastic all this gallery build has already done and a highly recommended read through and visit if you are at all interested in the intersection of what amazing things can happen when NFTs utilizing a Minecraft metaverse collide with inspired artists and minds.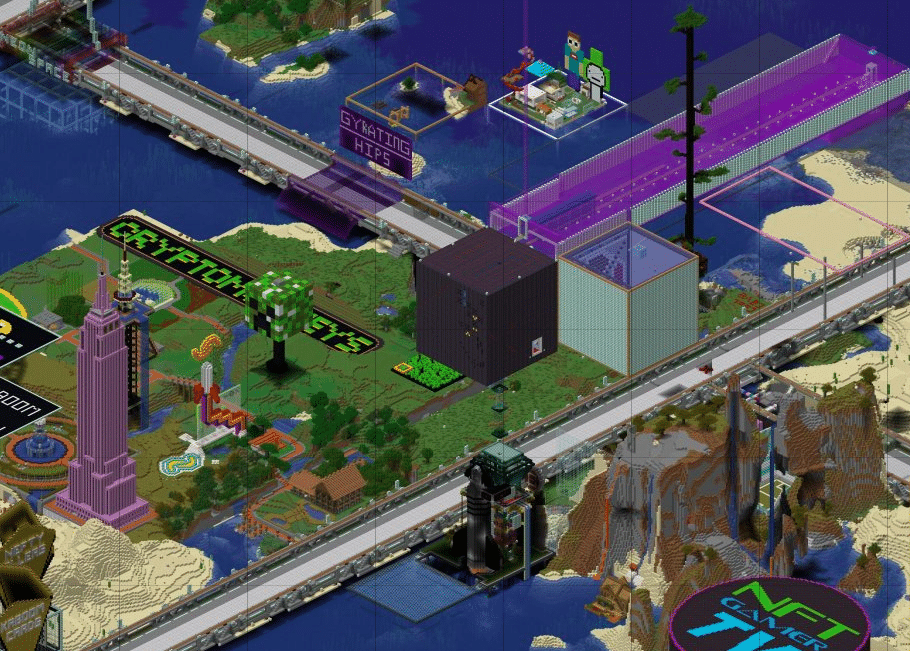 The founder of The Rocket Gallery has chosen to remain somewhat anonymous thus far, but we have been able to glean a little light into the initiative and the build that it will be housed in.
Having first found crypto a bit by chance in 2016 through trying to convince his dad not invest into a scam project, he was forced to take a deep dive to understand.  In the process he stumbled into blockchain via reading about Bitcoin, Ethereum, and others eventually getting really engaged and like many, falling like Alice directly into a rabbit hole and began to dabble with some investments and trading.
Blockchain and cryptocurrency as many of us know already is really quite exciting.  There are just so many opportunities out there and I'm super excited about what decentralization will mean for the world and how it will develop. The future looks so bright in the way people from all around the world can now engage in the finance in a way that is really mind blowing. People no longer need a bank account for example, or someone to sign off on their financial credentials to start up their own company or invest interest earning lending platforms to engage in something that brings value to the individual in the way that blockchain and cryptocurrency now allows.
The founder of The Rocket Gallery notes that even though the potential throughout the space is really amazing, it is the gaming and music industries that he has especially taken a liking to in terms of watching and engaging with how they will develop over time. For this reason The Uplift World and YoshiDrops are especially dear to him.  The ability to build within the Uplift World allowed for the creation of the very gallery this post is dedicated to.  In regards to YoshiDrops however, it is the combination of music and art melded with the goal of saving the environment all tied into blockchain that is draw.  It is in fact he notes, super exciting to see where NFT's will lead us and what changes will happen to both the individual and society because of them, especially in regards to projects like The Uplift World and YoshiDrops rewarding real world artists and musicians.
It was through some Twitter posts that the discovery of the Uplift World was made, and once under his radar, the mind blowing feeling discovered with the realization that it was a combination of Minecraft and blockchain that made this all possible was all that was needed to dive in for a deeper understanding and ultimately become engaged.
Just as some of the artists that The Rocket Gallery supports in it's showings, the design of the plot is in a sense kind of random.  Just going with the flow building upon an impulse or idea has led to what the gallery has become. Although many of these ideas come from experimentation and within, the metaverse upon which we interact with and its community on a regular basis has also contributed to providing inspiration for various aspects of the plot design and build.
There is so much to see in the Uplift World and I really am amazed and humbled to see what people are constantly creating and building. I really enjoy The Uplift World and its community and am very excited for everything in the works and yet to come from all those involved!
The Rocket Gallery Site & Main Structures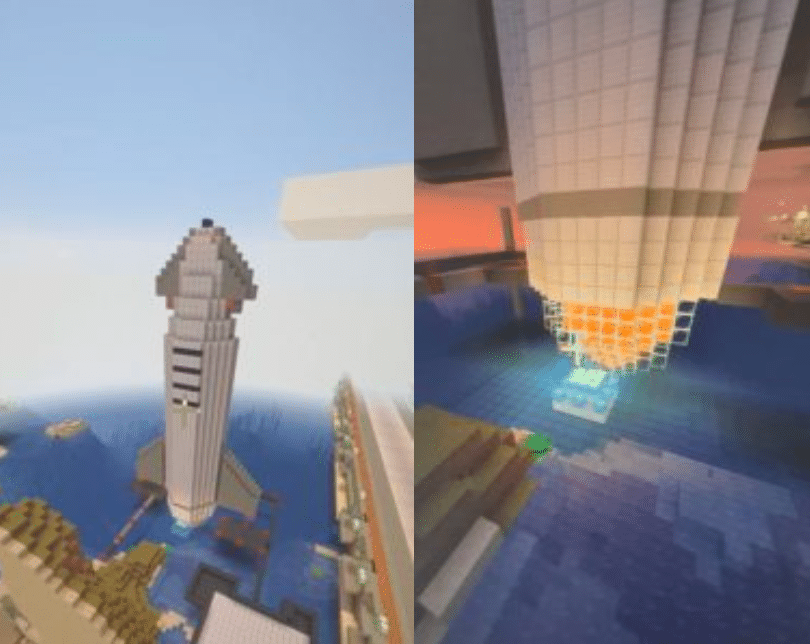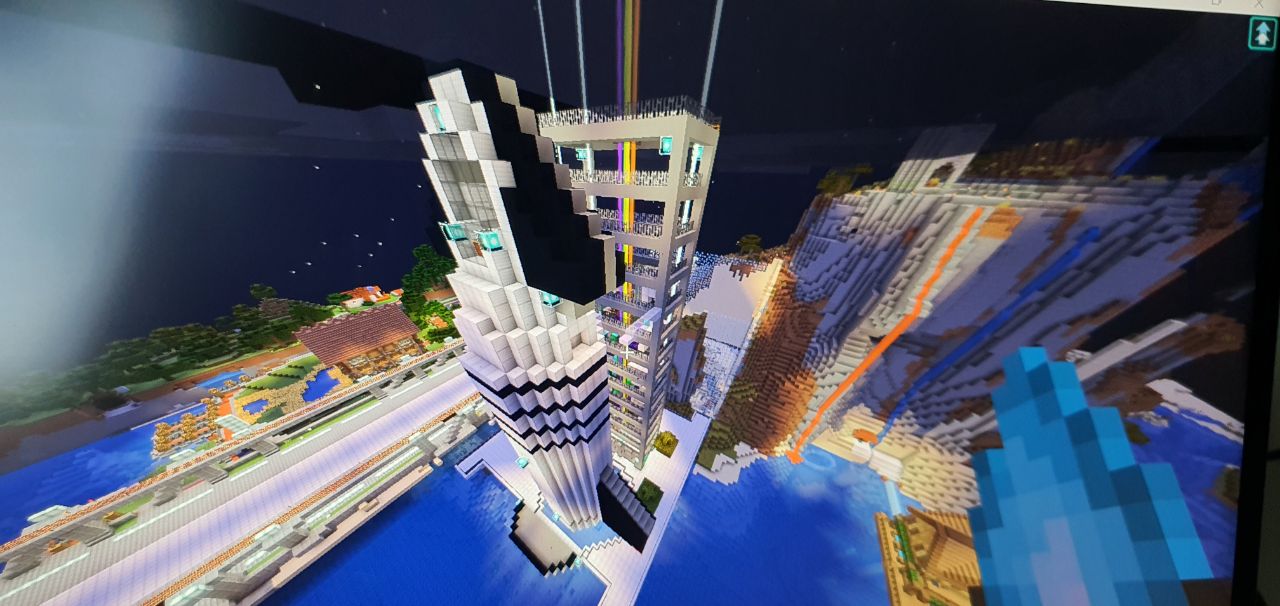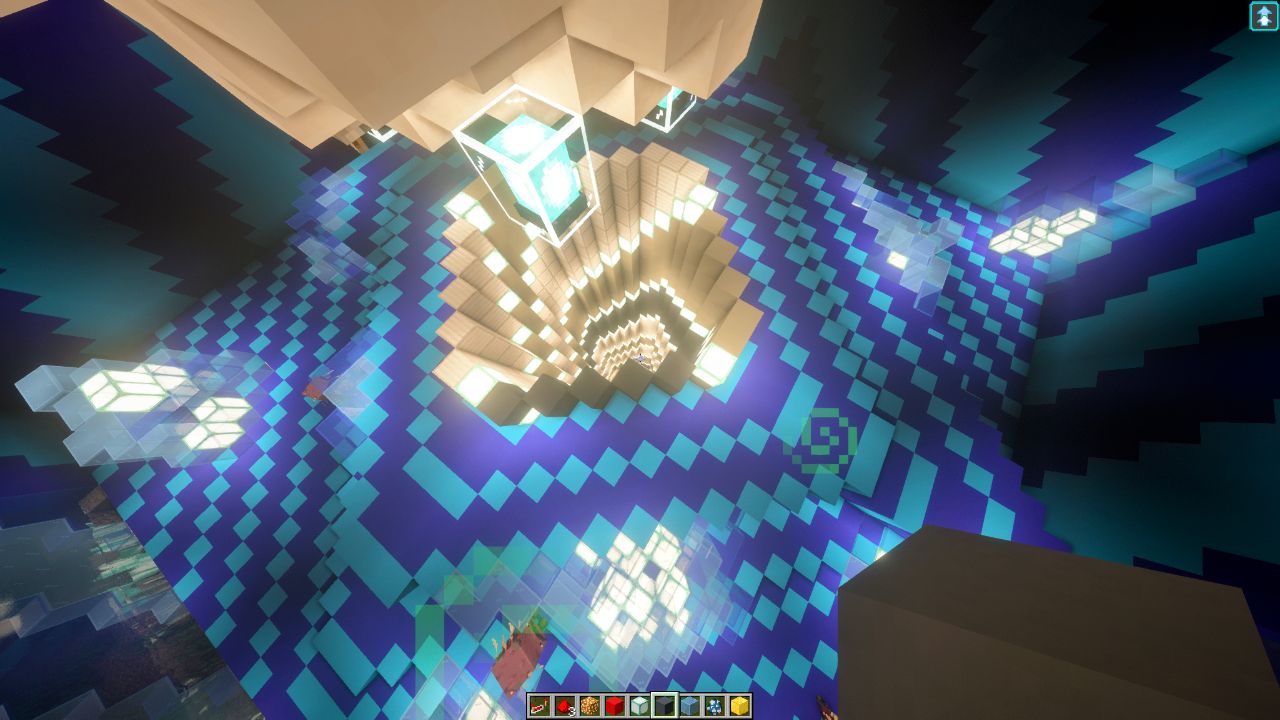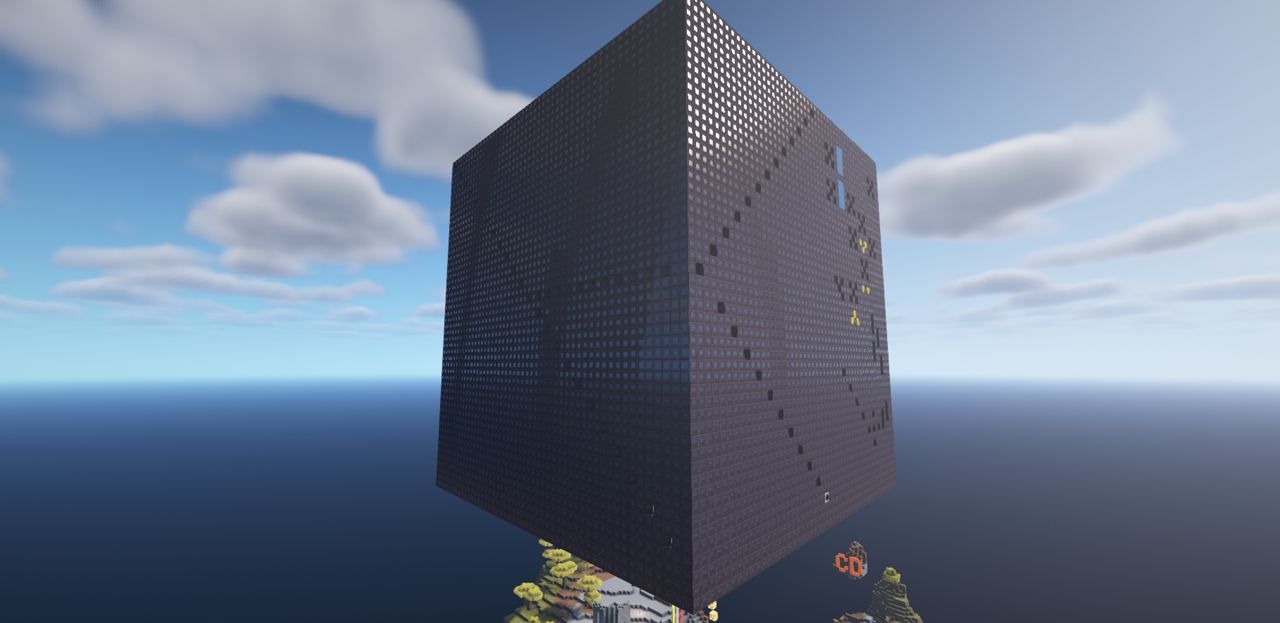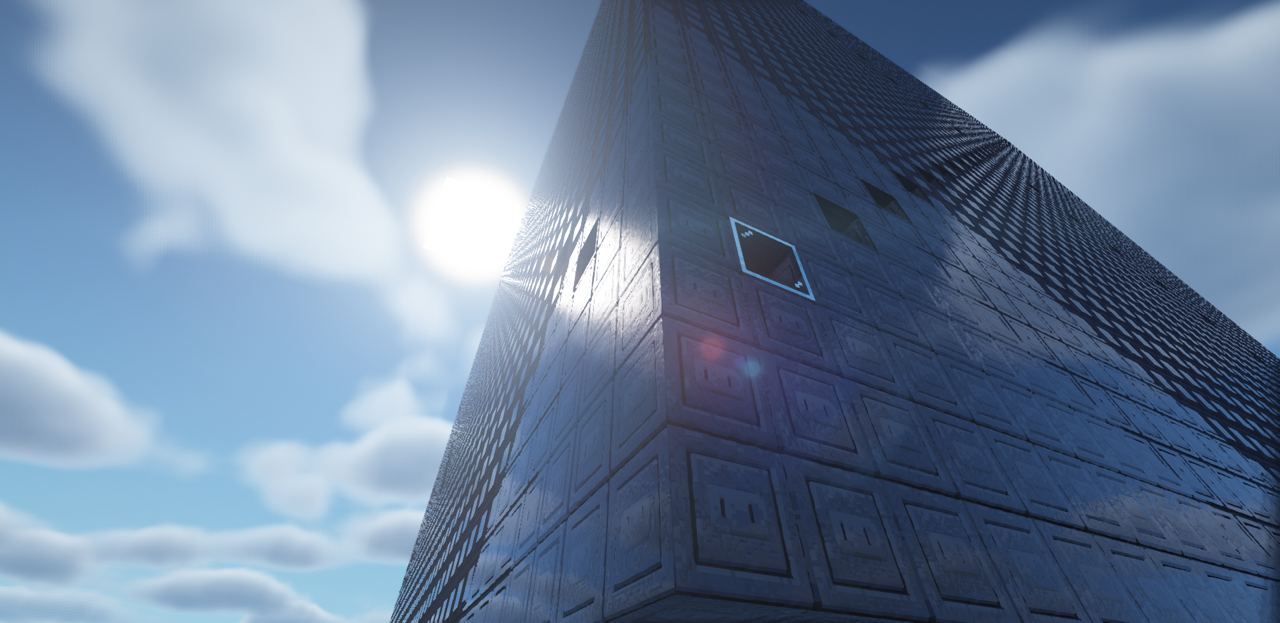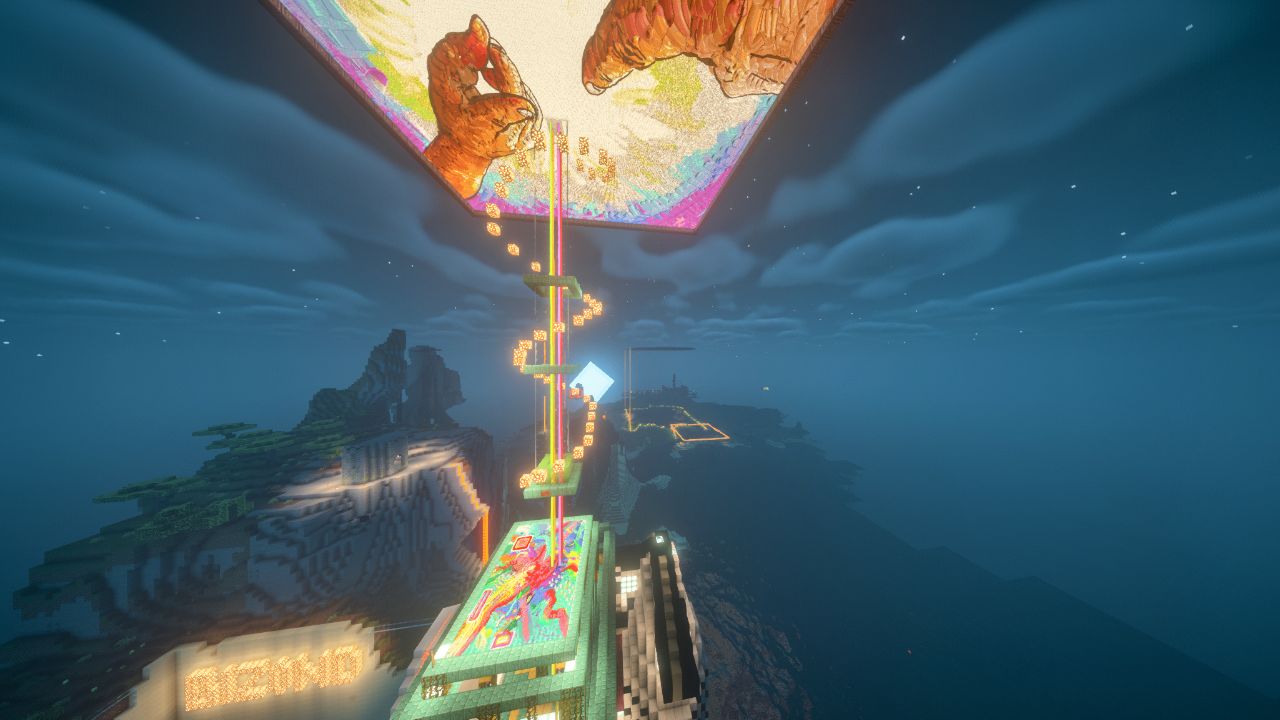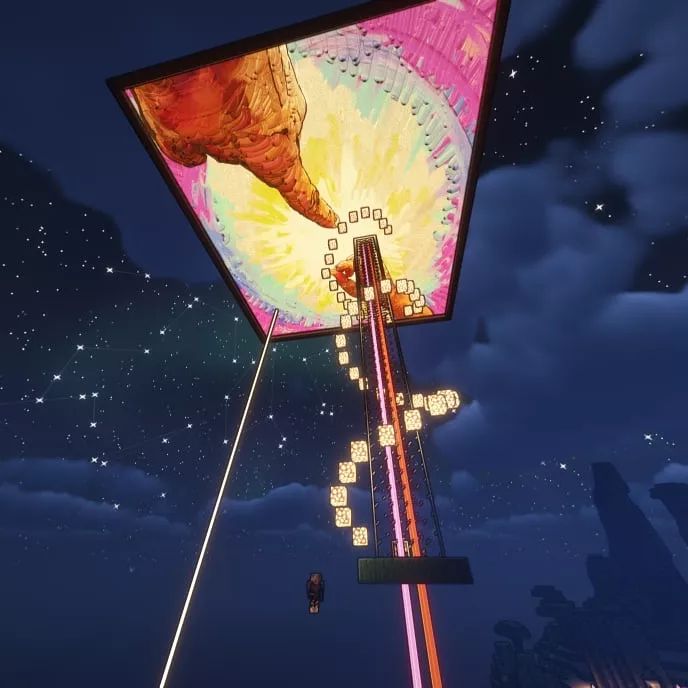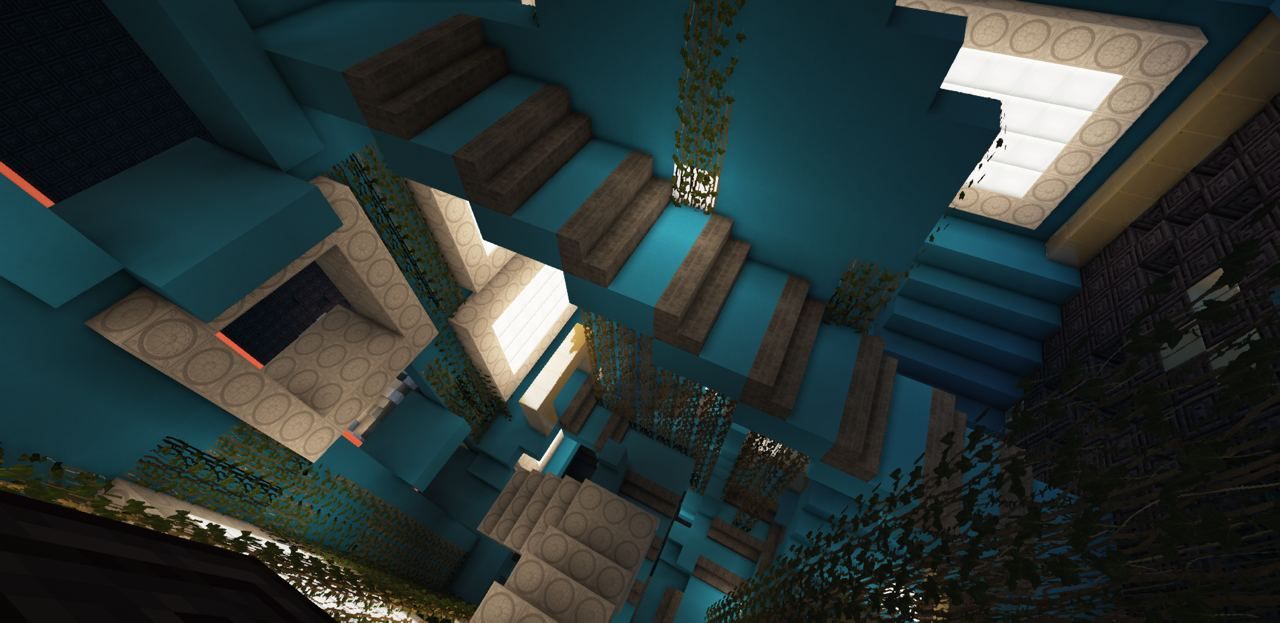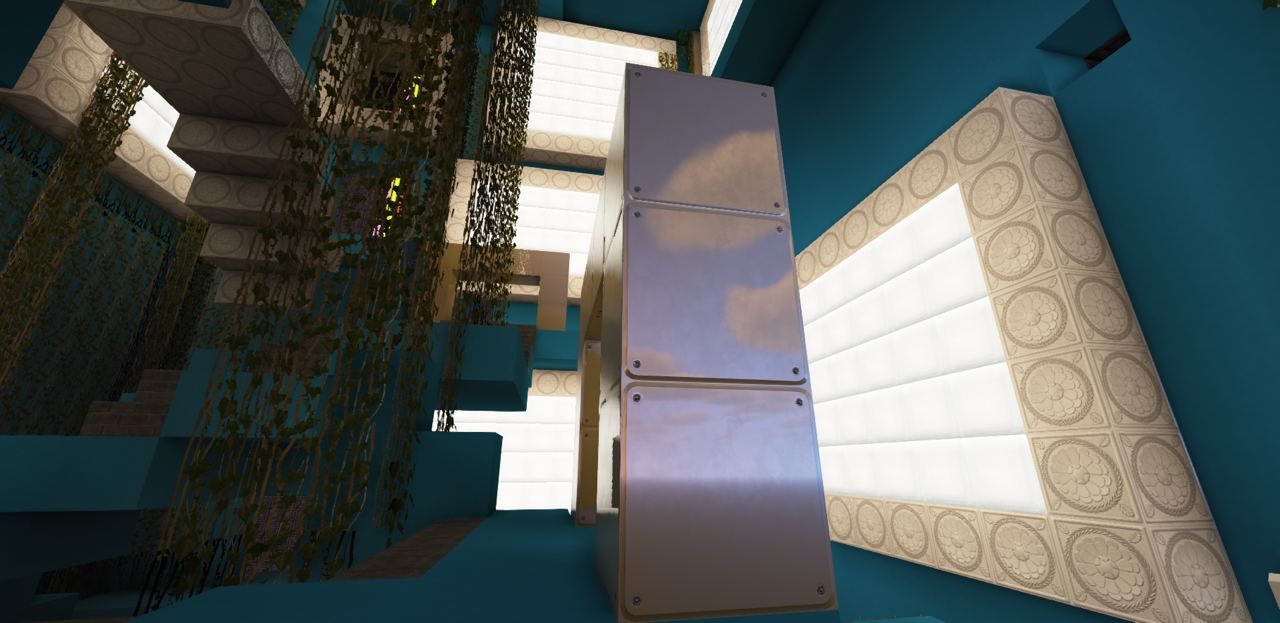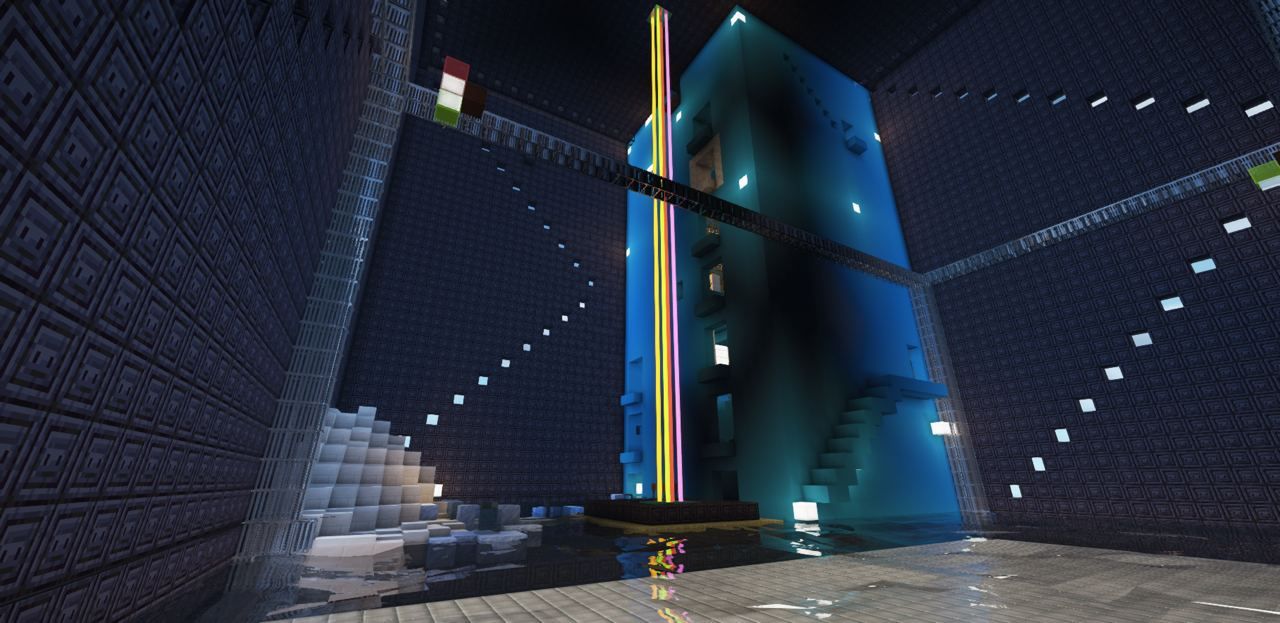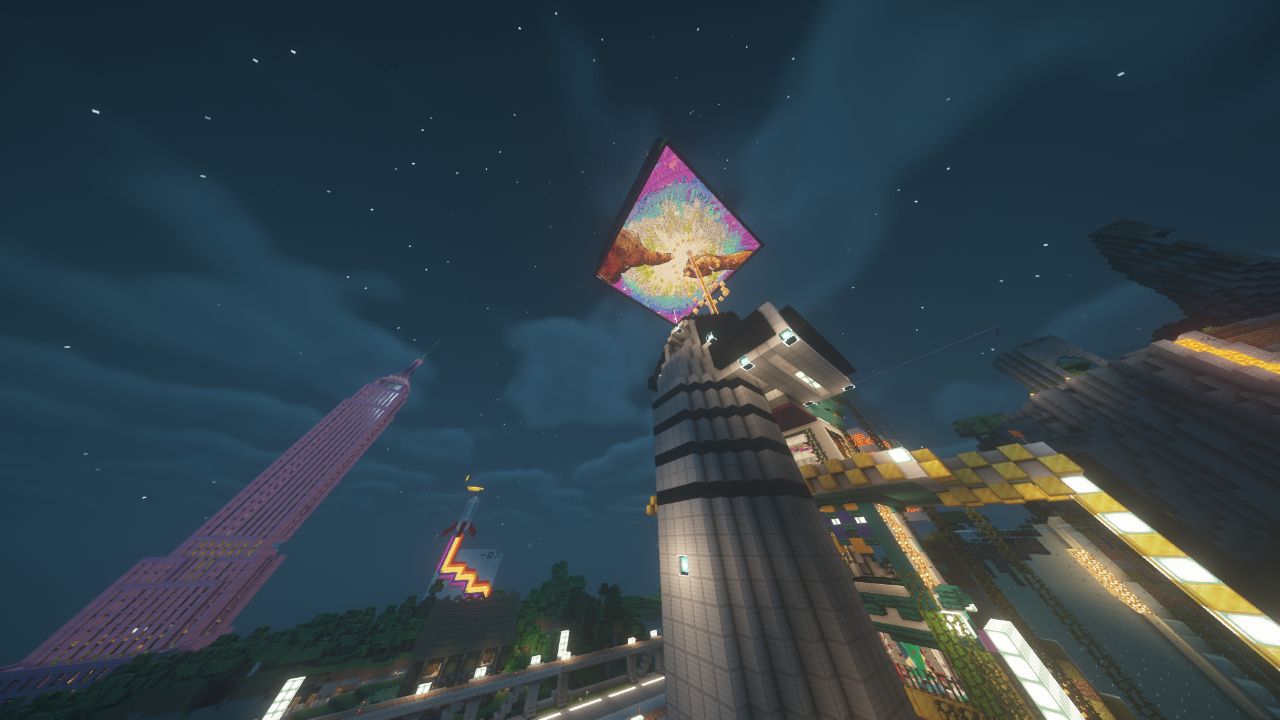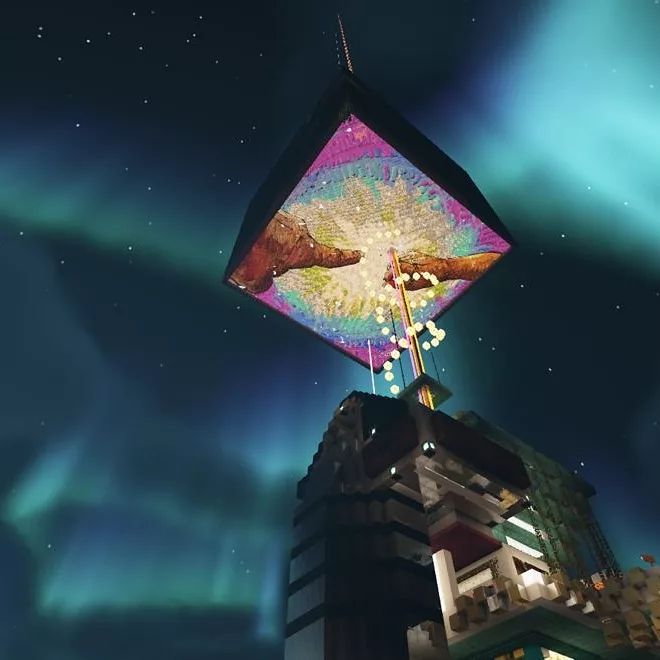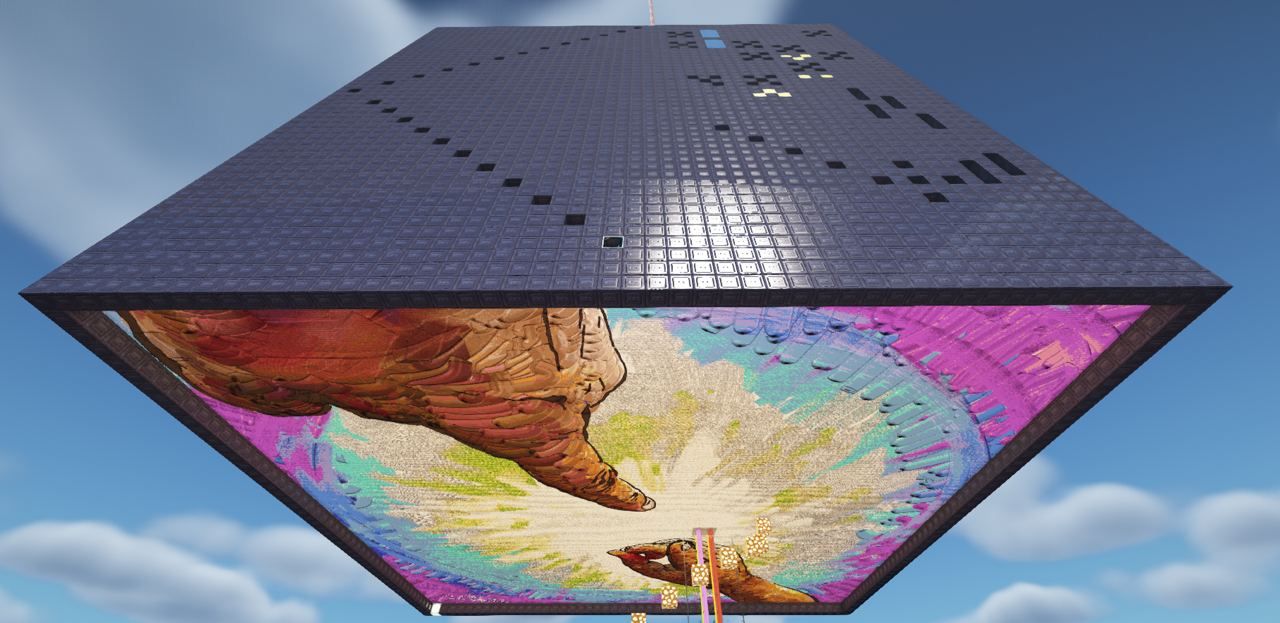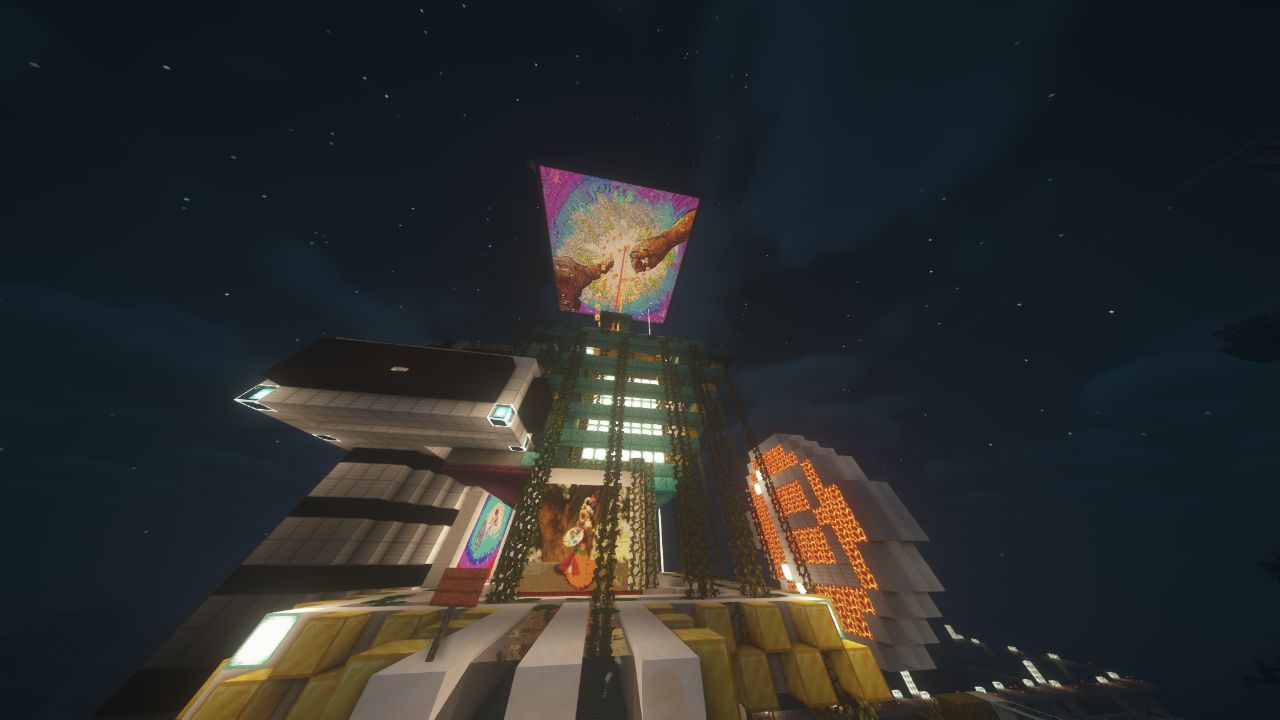 Past & Present Art on Display Inside The Rocket Gallery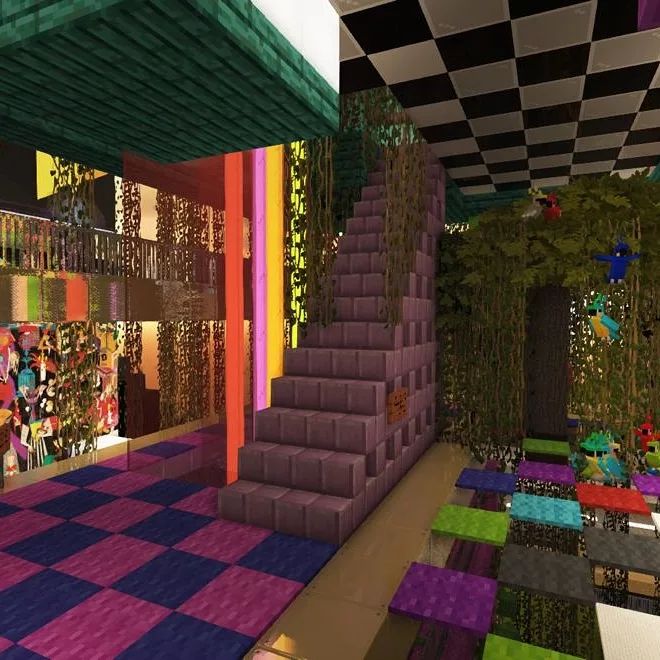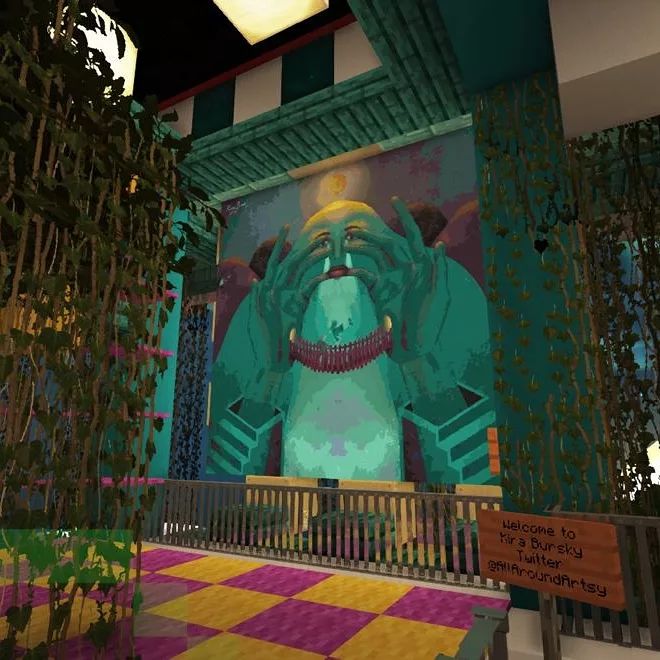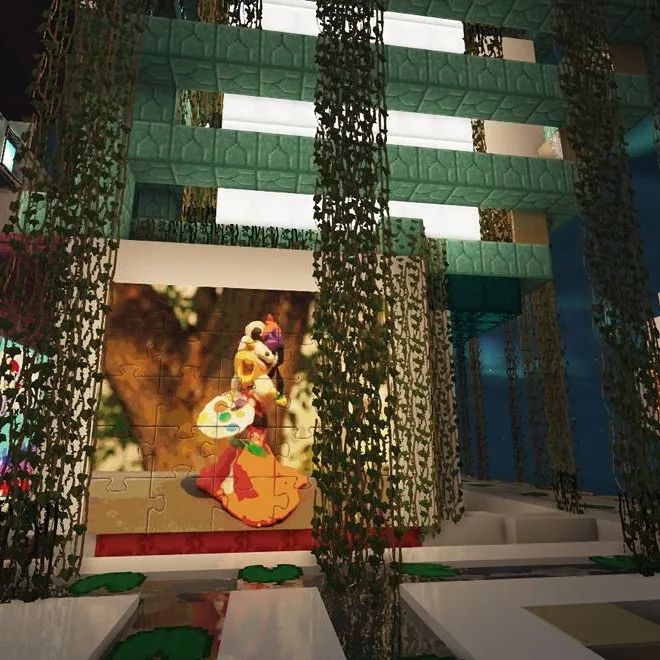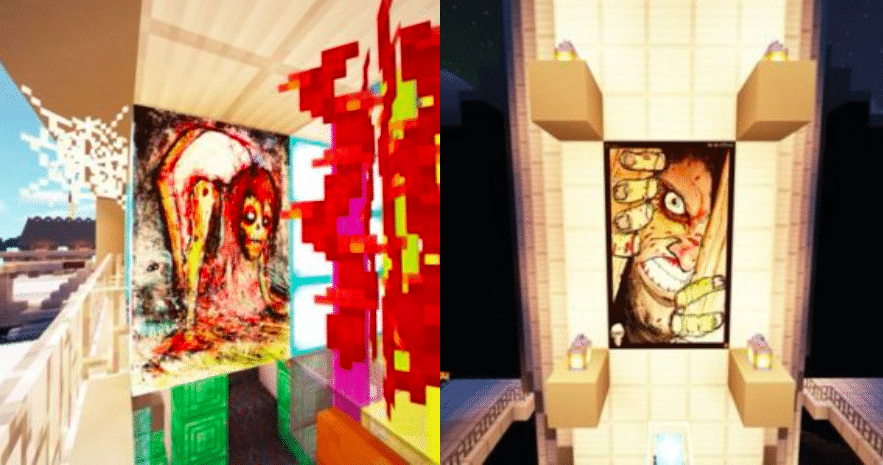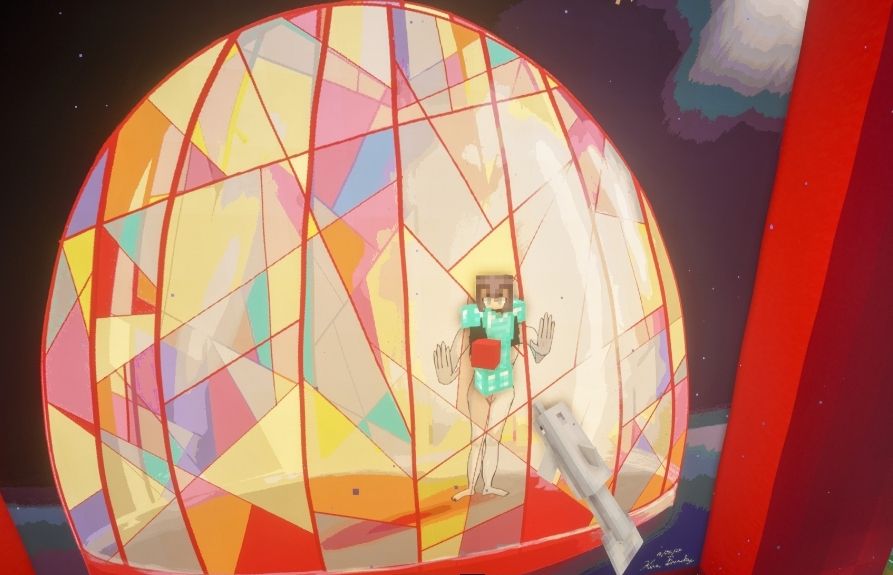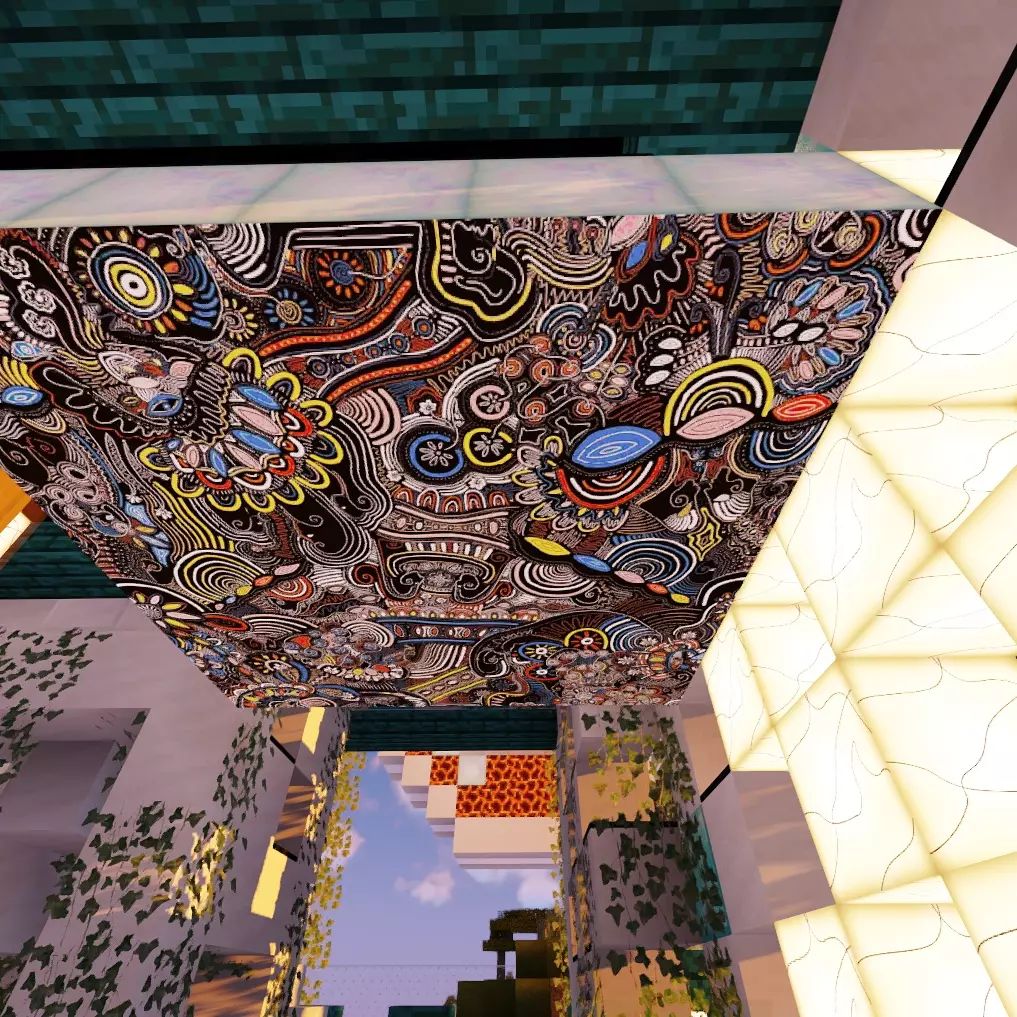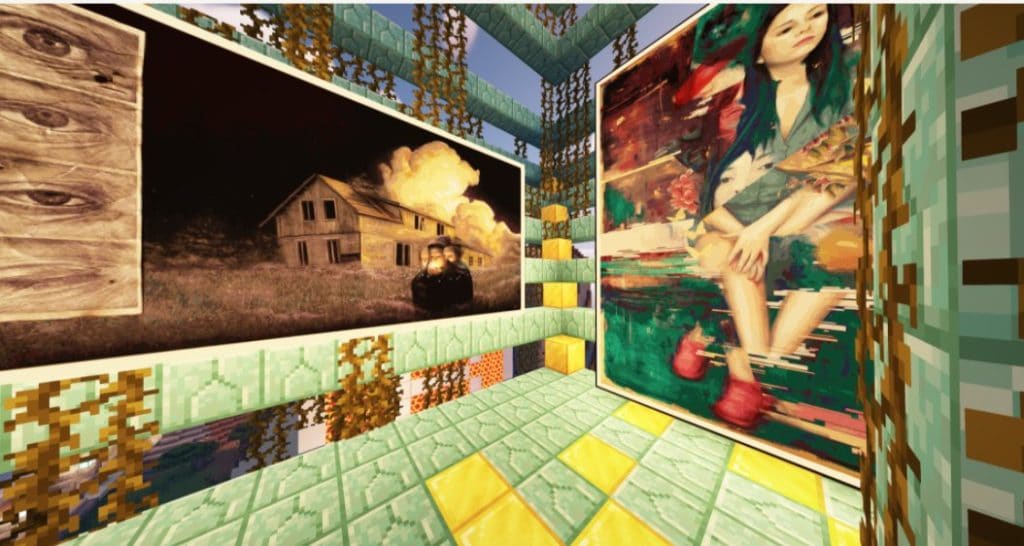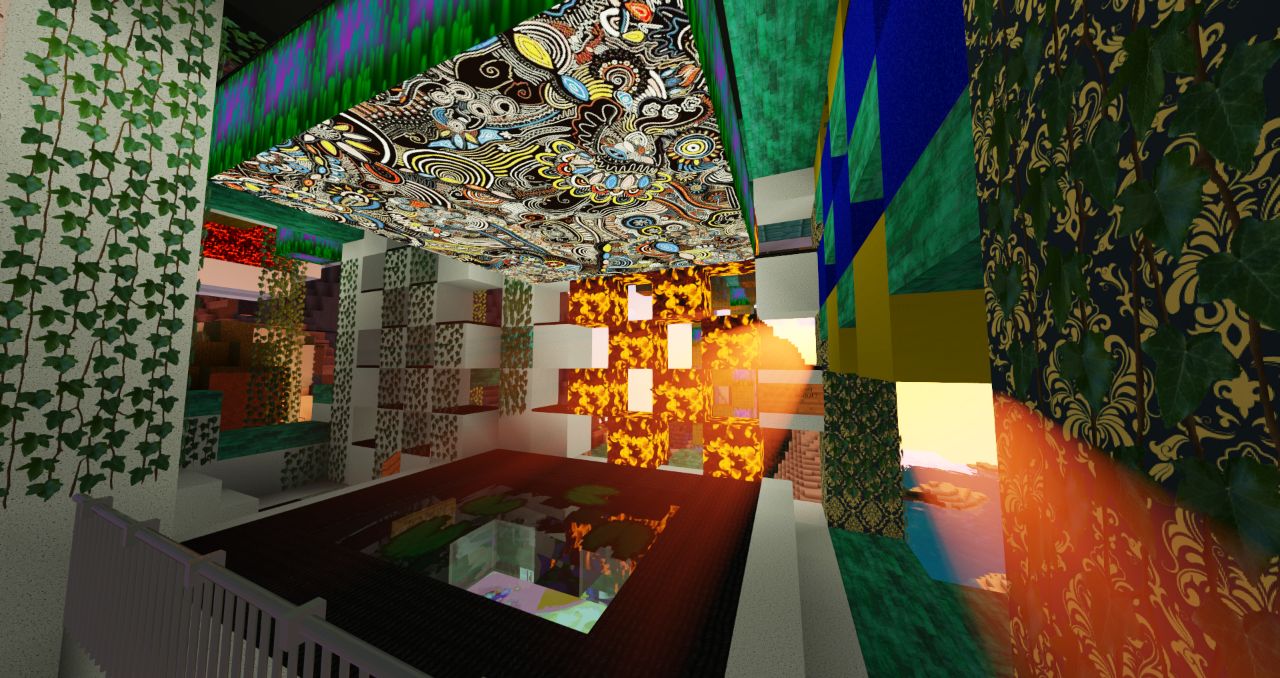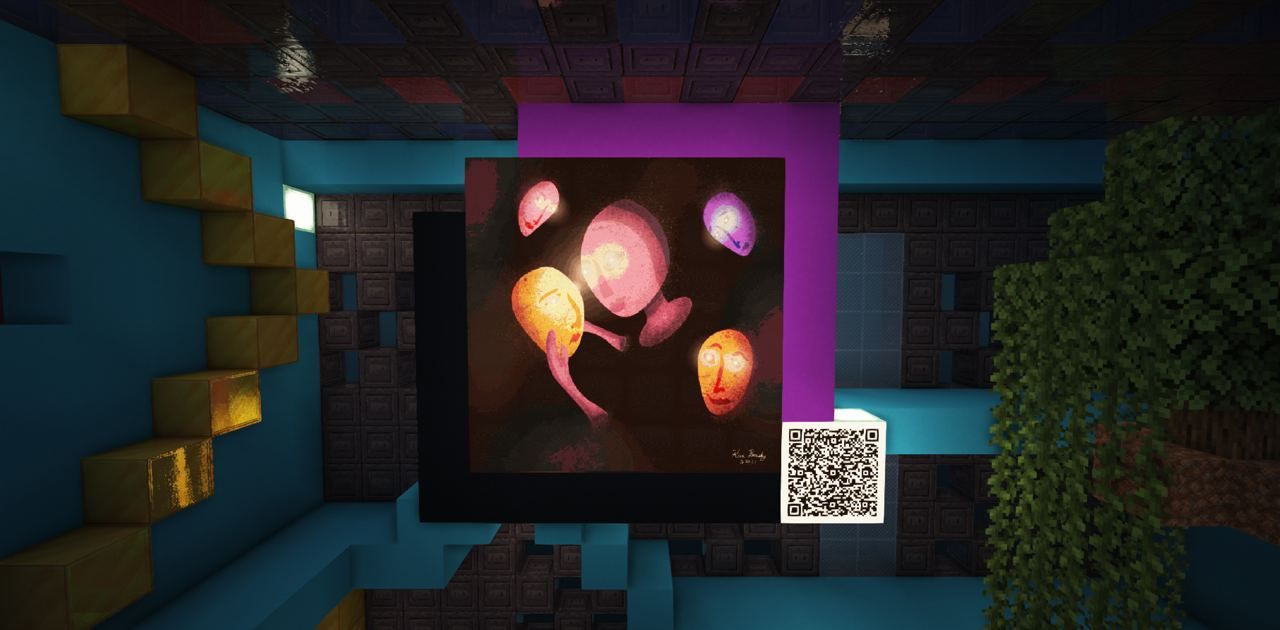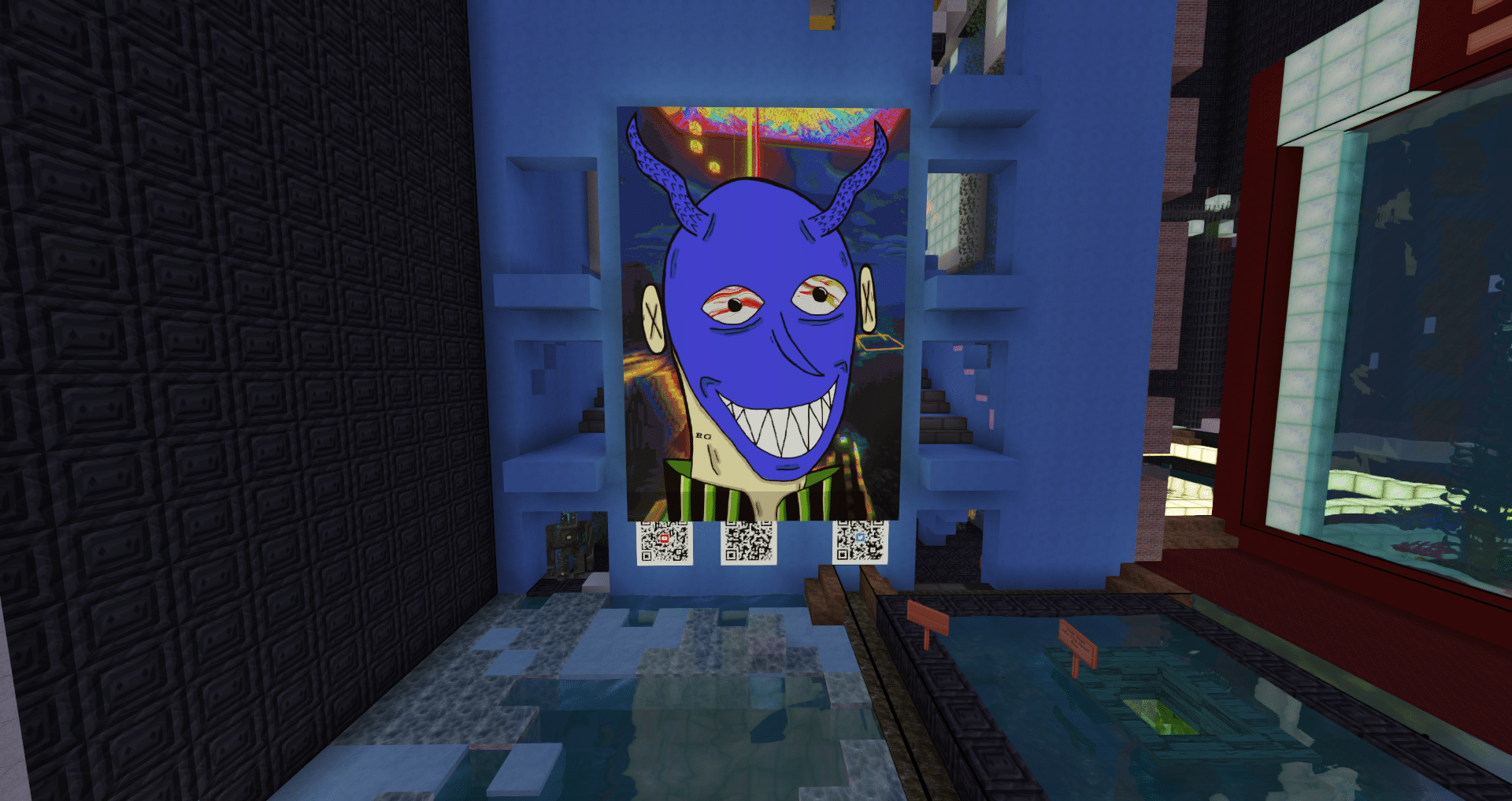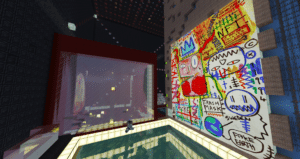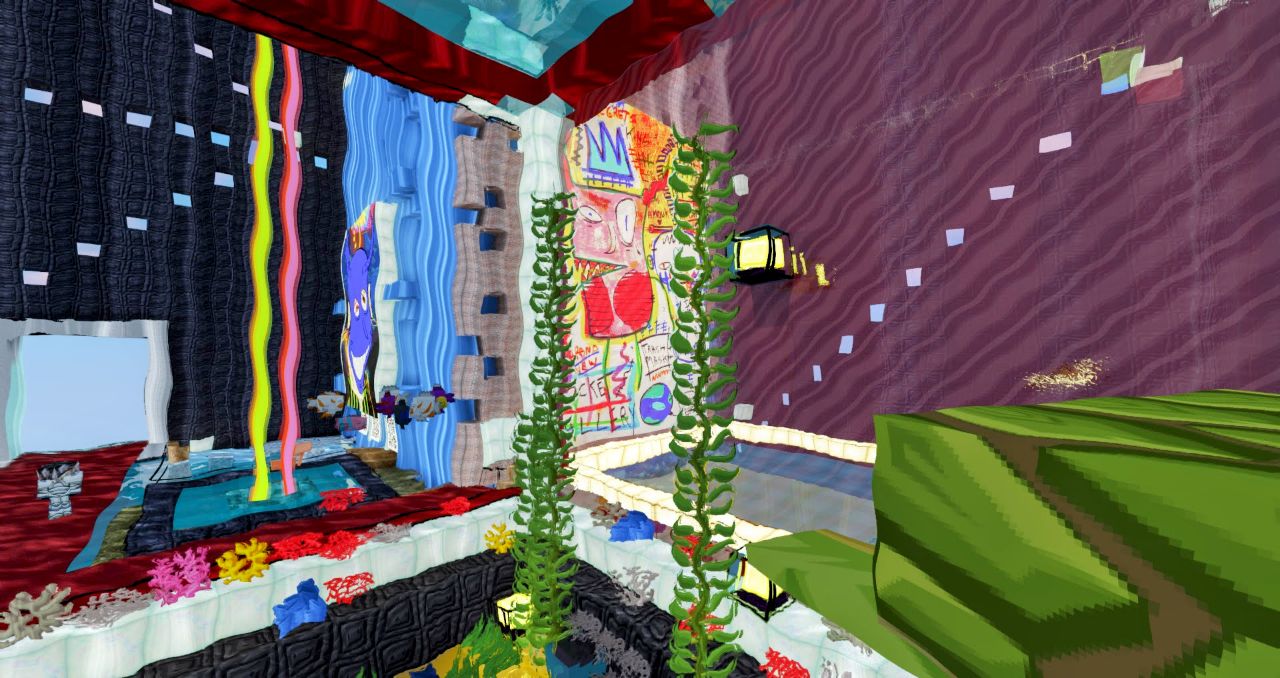 Of course seeing more features being developed for the Uplift World such as proximity audio and embedded videos and livestreams are super exciting, being a gallery in the truest sense, exhibitions in The Rocket Gallery are planned to be are in a continual state of flux and change keeping things as fresh as possible despite future feature releases.  Expansion in a sense is the name of The Rocket Gallery game.  Always looking for new artists to feature is the mission, and any out there who may be an artist themselves or know of an artist who may wish to be featured should not hesitate in reaching out directly to the gallery founder via Twitter, in game, or via any of the official Uplift channels listed below.
As for those of you that have not had the chance to check out the gallery, we reckon you will not be disappointed. Sure, you could just glance a the pictures above and say you have been there, but really, does a picture of the scope and breadth of the Grand Canyon or the art on the walls the La Louve really compare to wandering about.  We think not, but just in case you don't quite yet see it that way, this short of all the splendor that is The Rocket Gallery by Yauggy will surely get you on the road to where anyone who excited about the future of art in the metaverse needs to be.
'The Selfie' Guestbook
My dream is being able to share art in a way that people can interact and enjoy art never seen before or experienced. Supporting artists around the world and getting them into The Uplift World metaverse by doing showcases and promoting them in The Rocket Gallery. I'm building and creating as long as people continue to appreciate and enjoy interacting with it.  It is not an easy task considering I do all this while at the same time being an active full time stay at home dad for my 5 wonderful children plus my career focused wife, but it gives me something a little different to do that I truly love. I believe in fact that galleries should be free, fun, exciting, and accessible for everyone, and that is my intent when it comes to The Rocket Gallery.  

Please do come round for a visit if you can find the time.  It's a pretty easy place to travel to, address 3550, 3200 Genesis, The Uplift World Metaverse.  Oh, and if you feel up to the challenge, please do take the opportunity to sign our virtual guestbook with a selfie and shout us (@swedish_gold) and The Uplift World (@theUplift.World) on Twitter so all the more out there will know what greatness we are trying to achieve, and hopefully wander in for a gander and stay for the amazing company and talent we all have a part in the creation of in this place we know as our virtual home.

And of course special thanks to all those below that have come by for a visit.  We really do look forward having you with us for all our future exhibitions and upcoming events.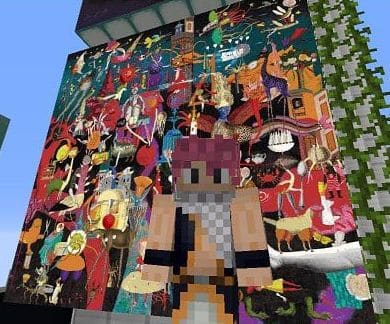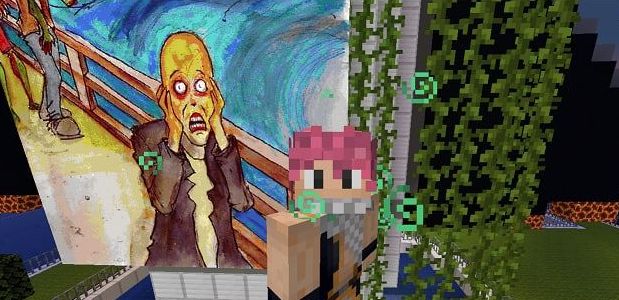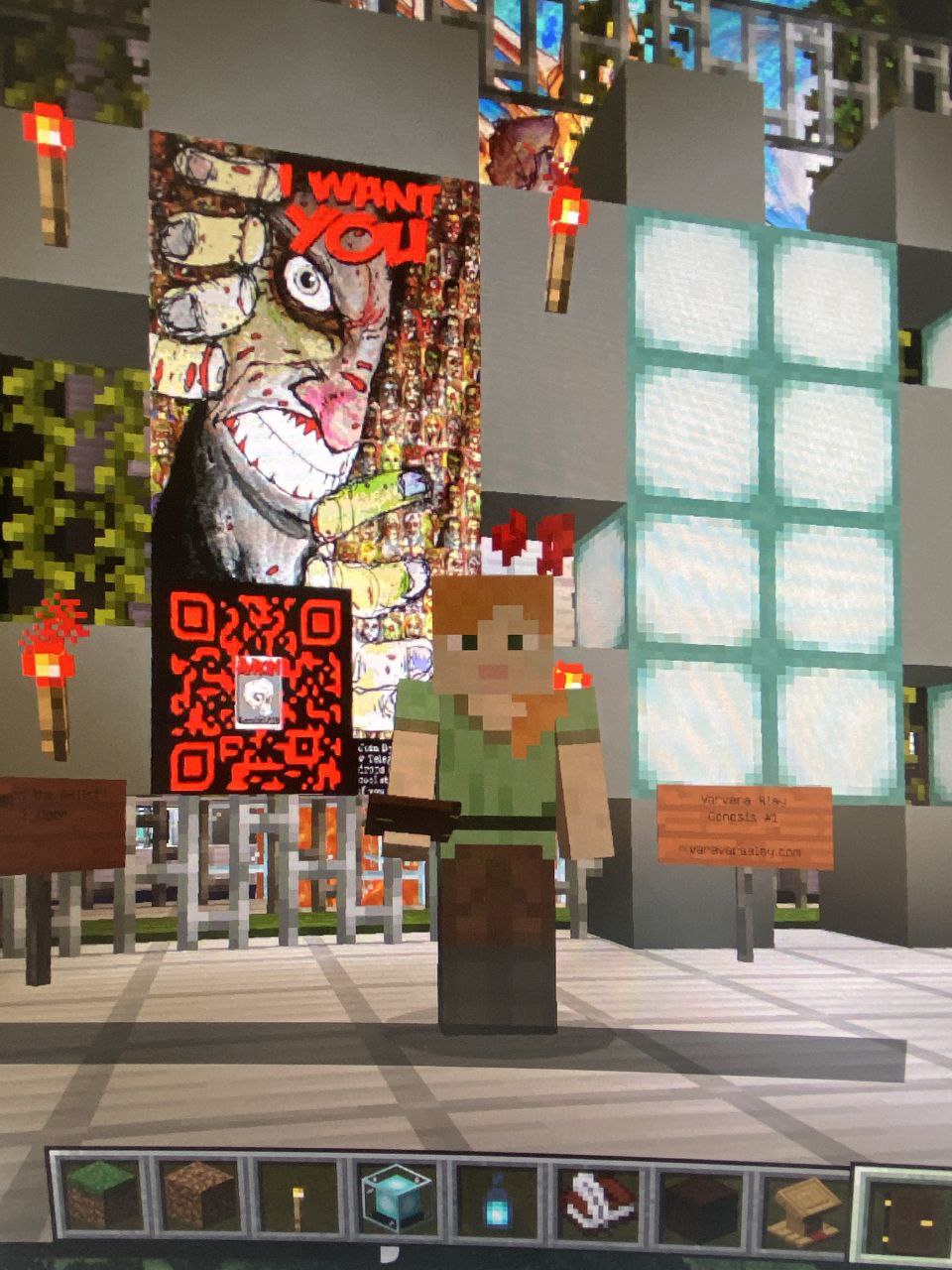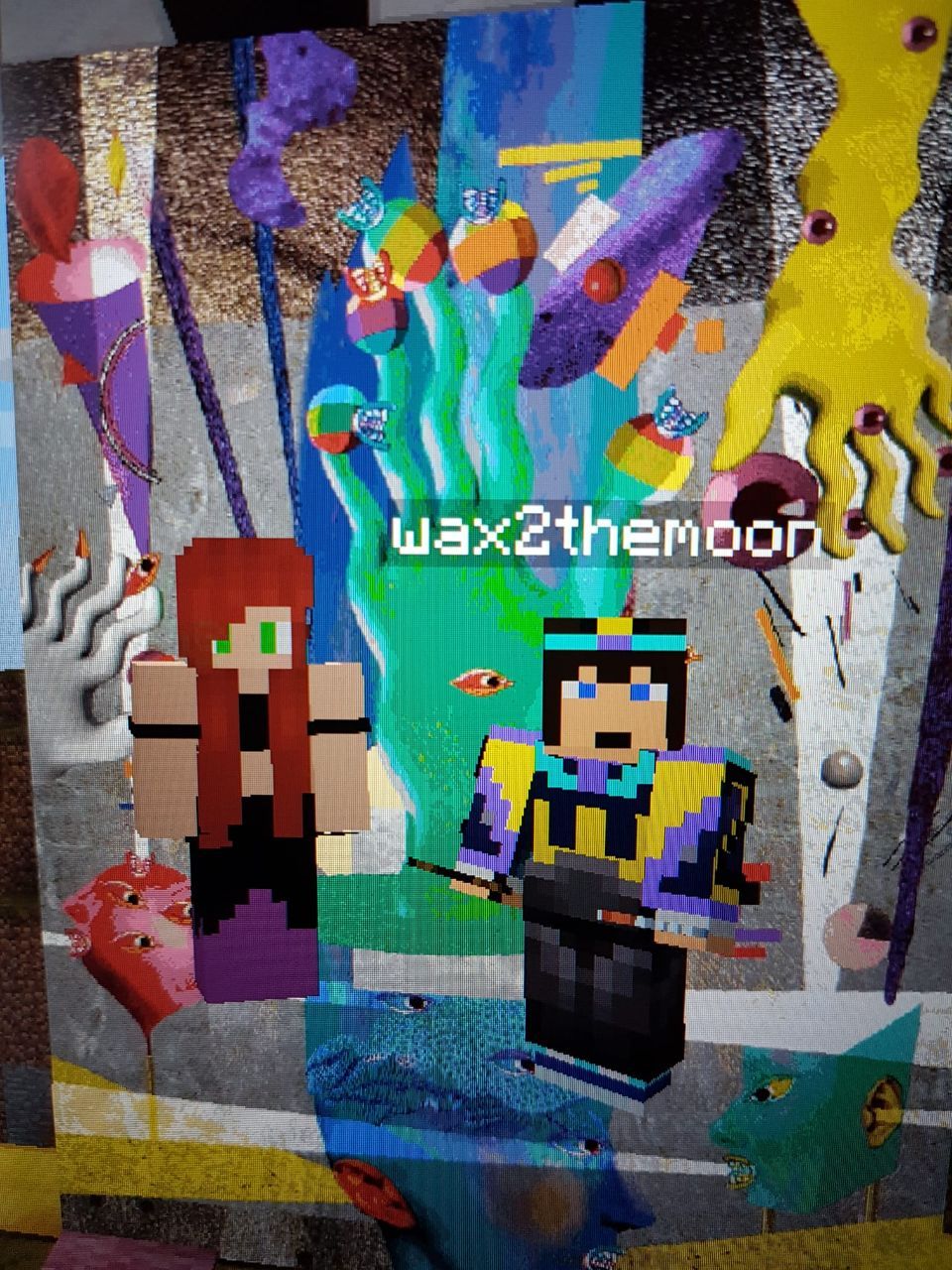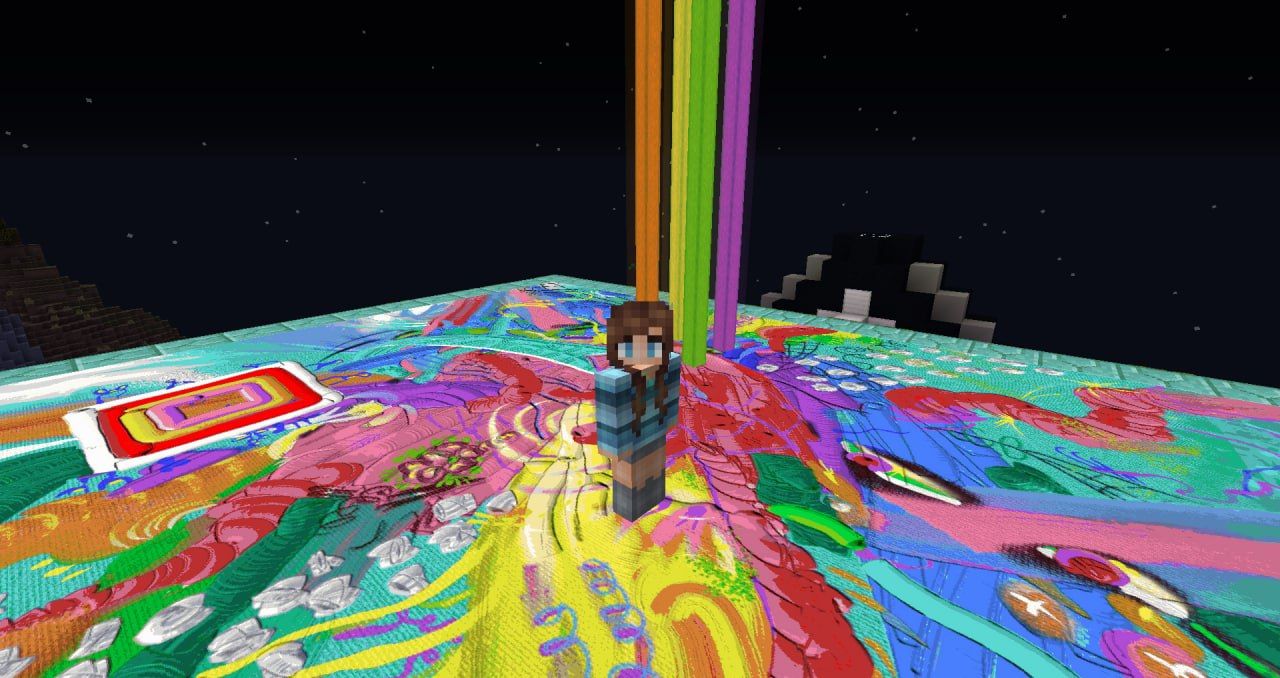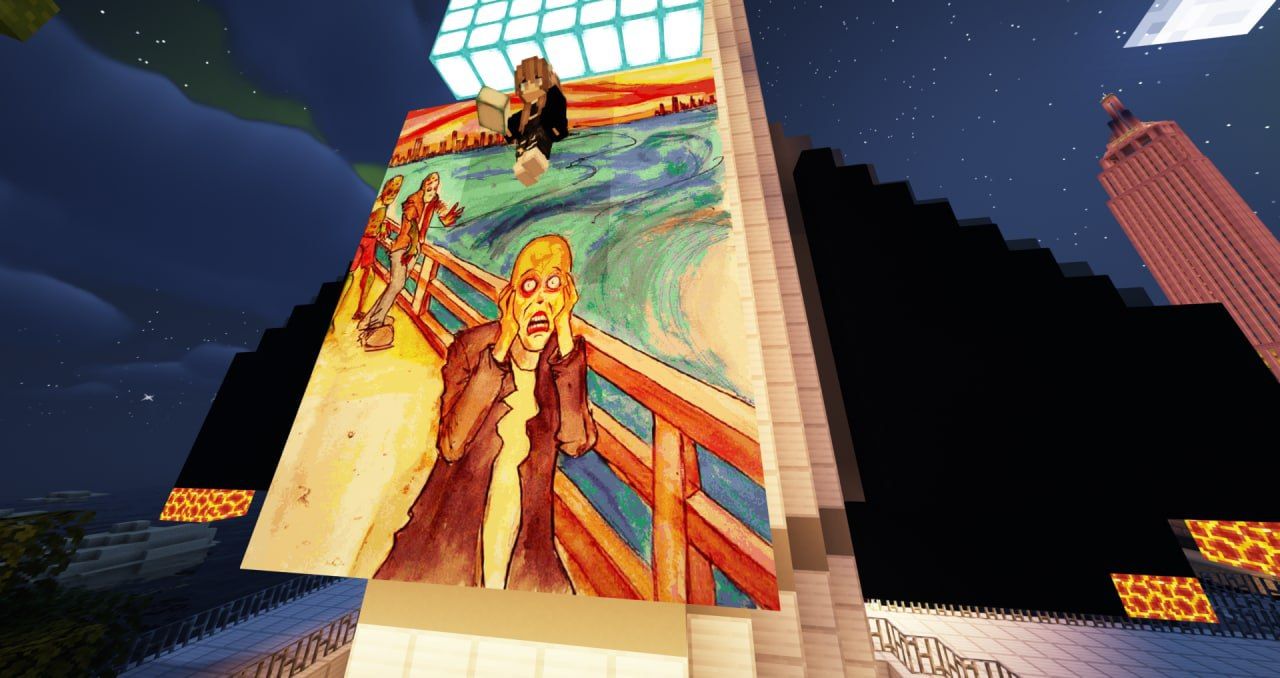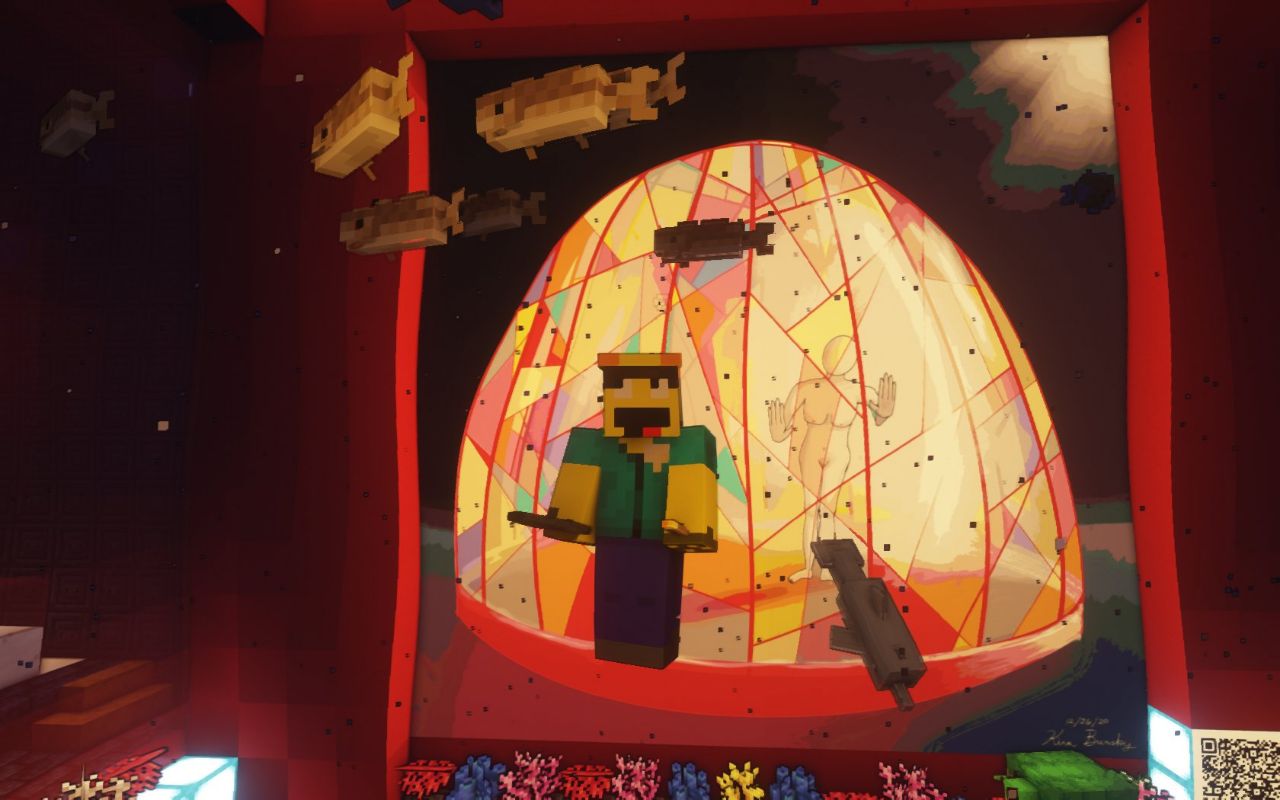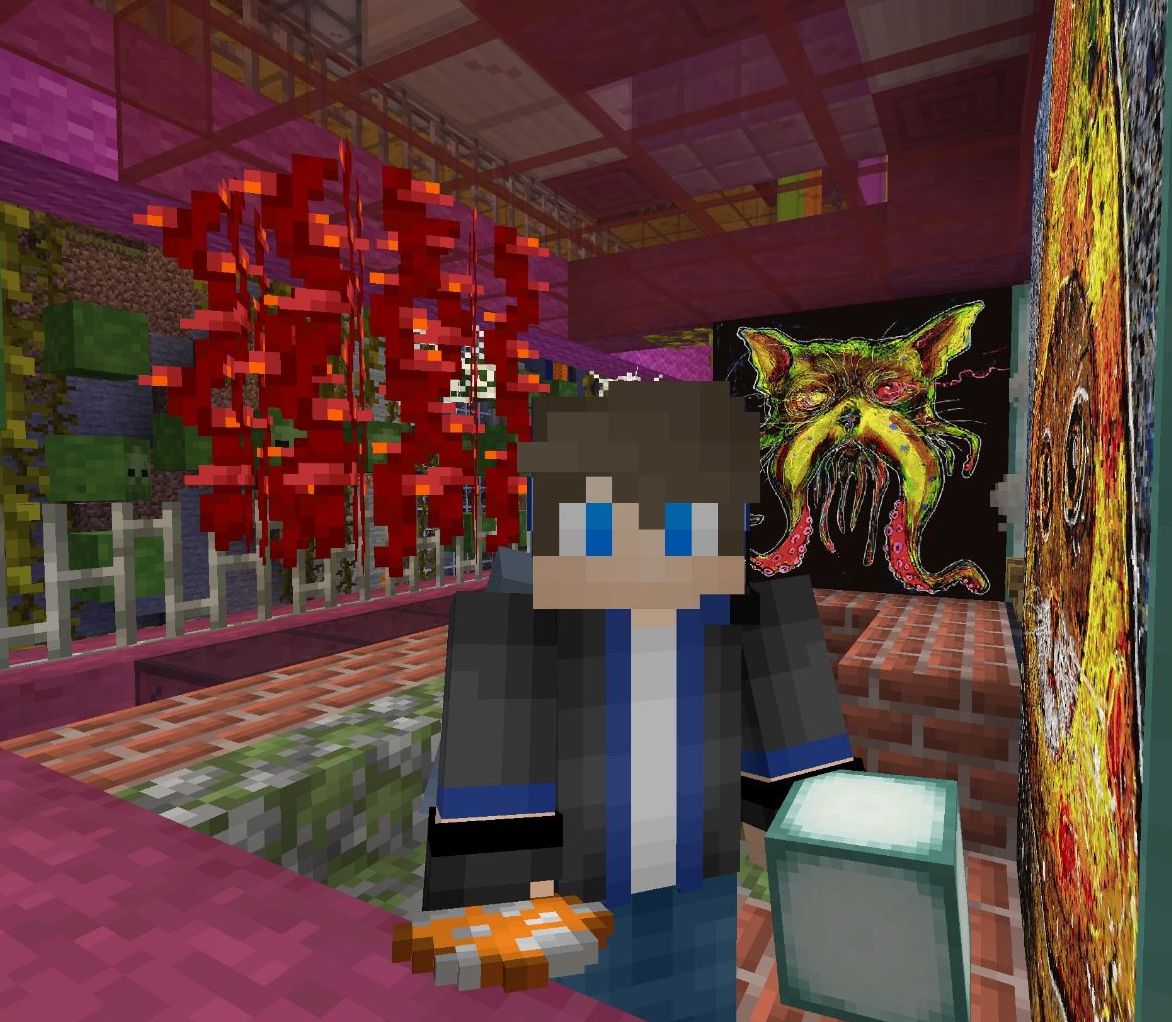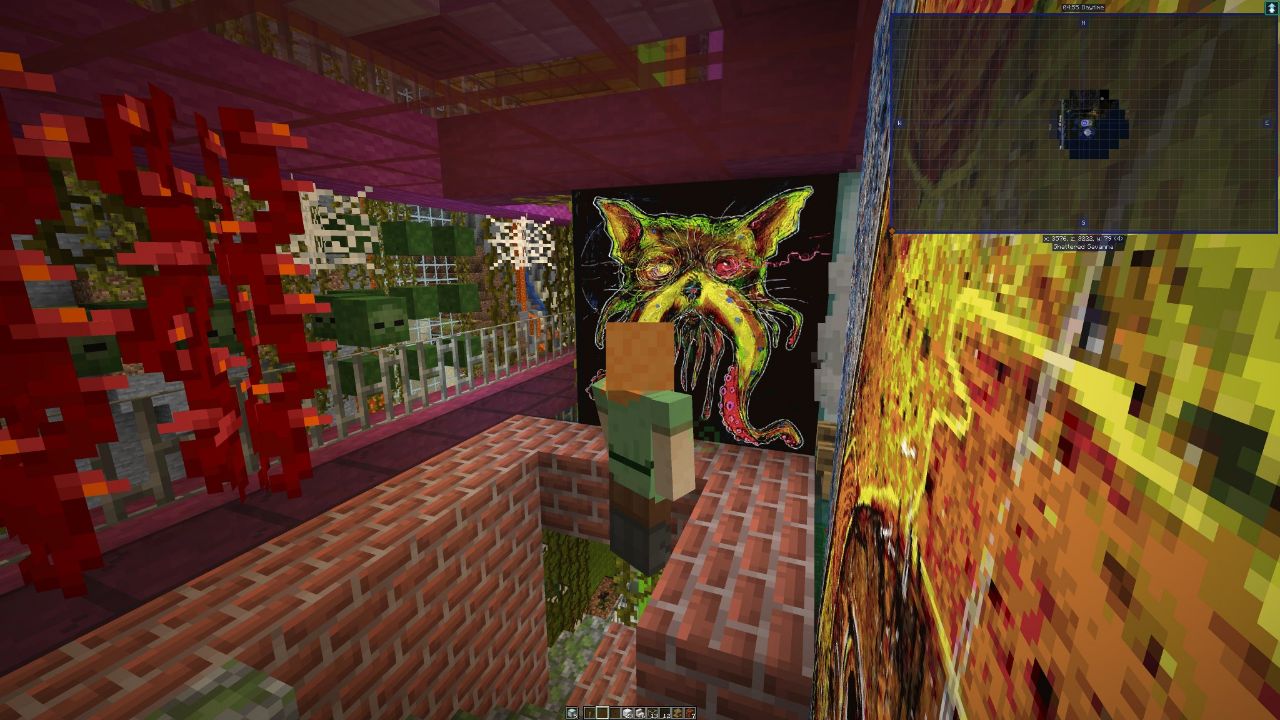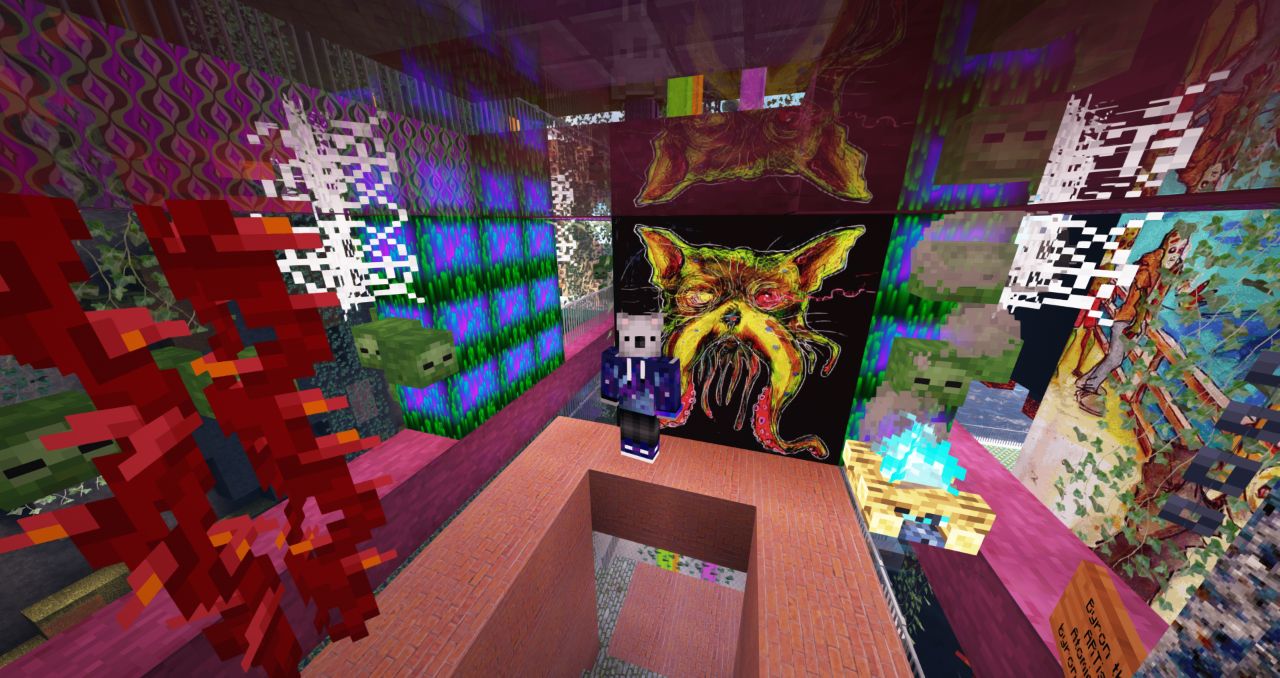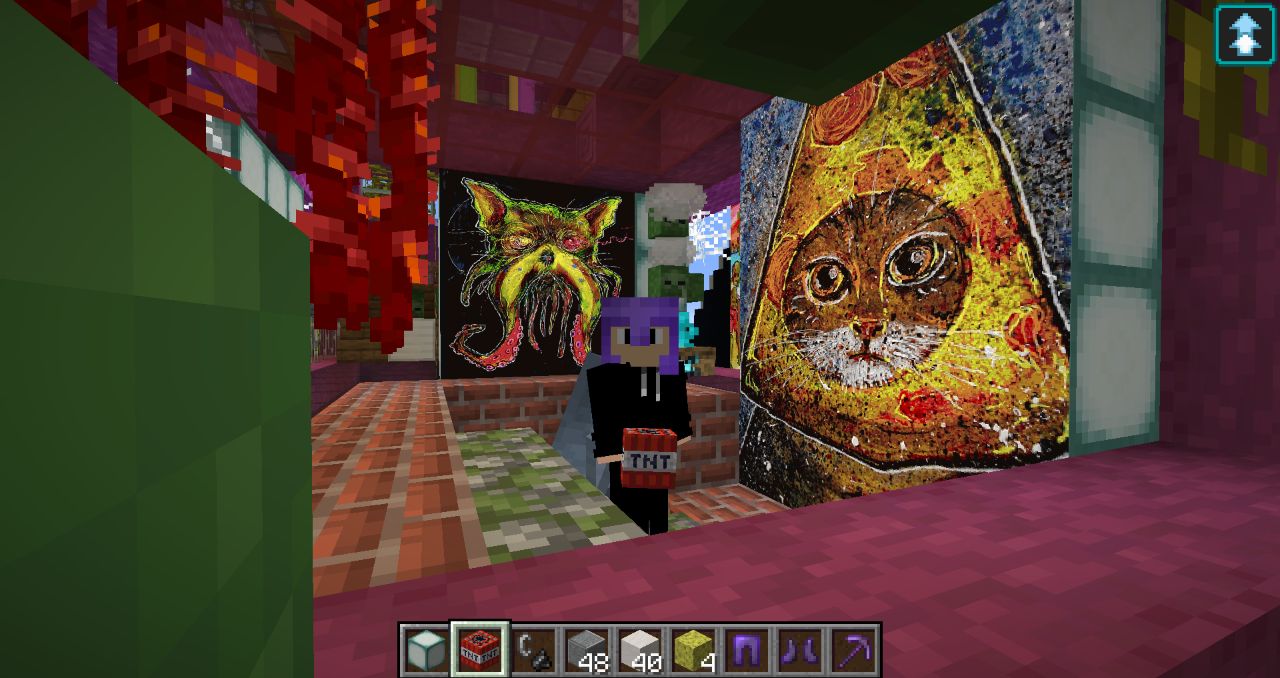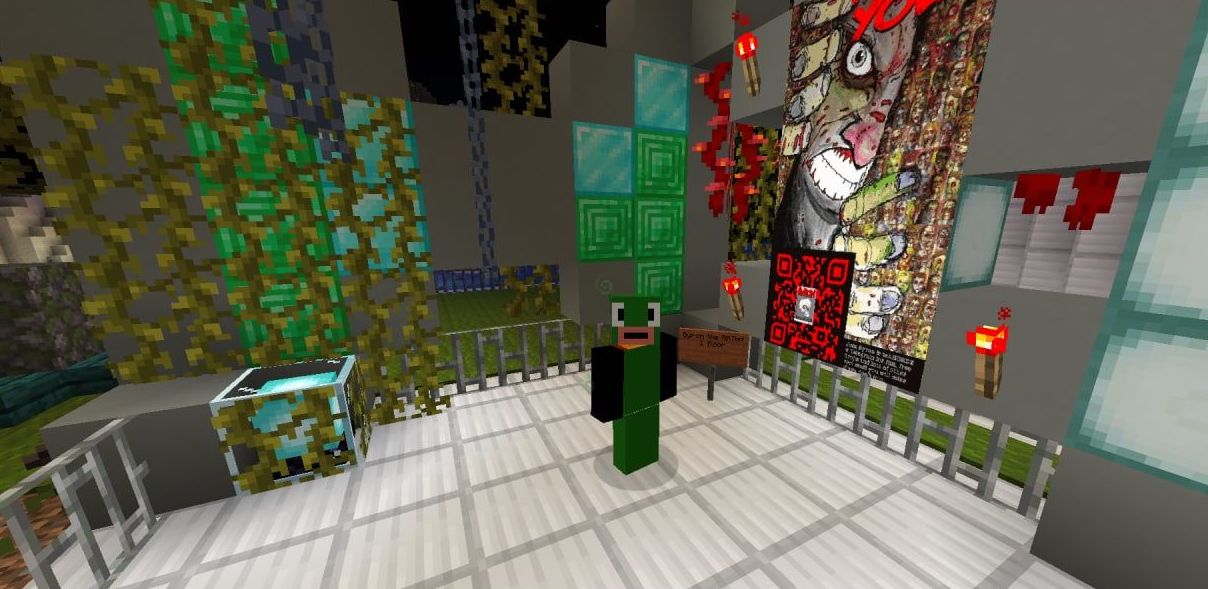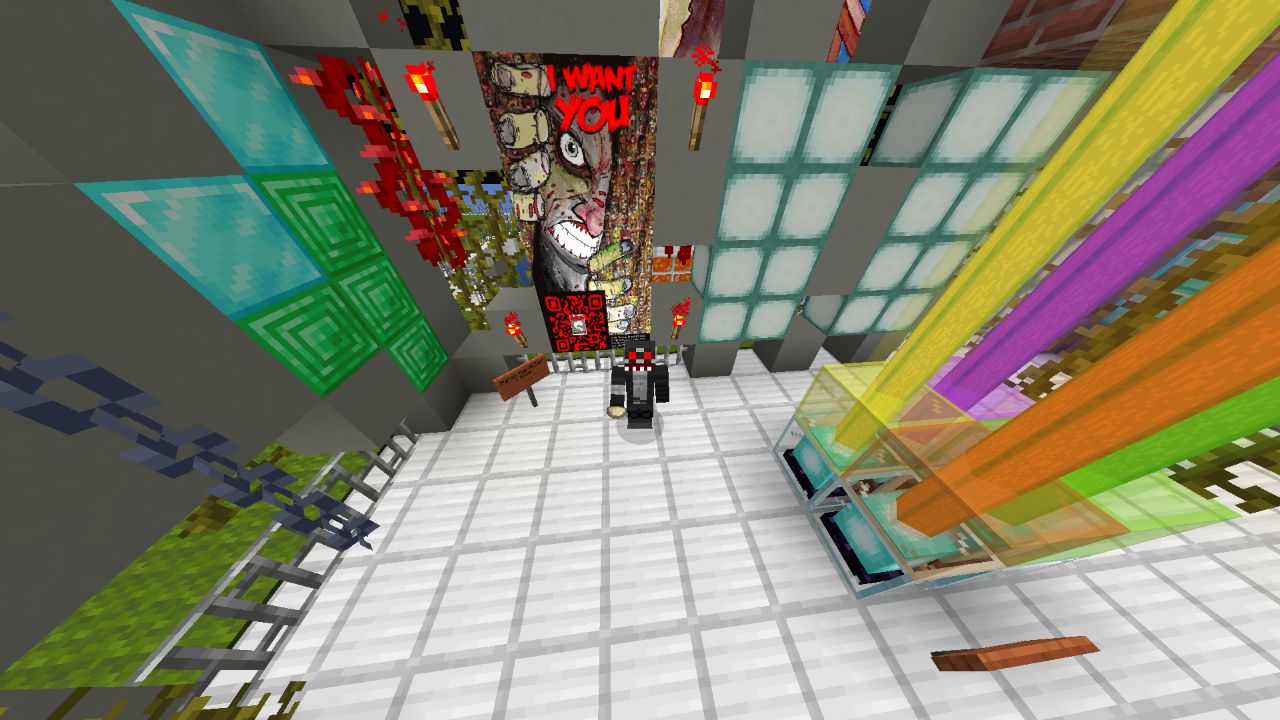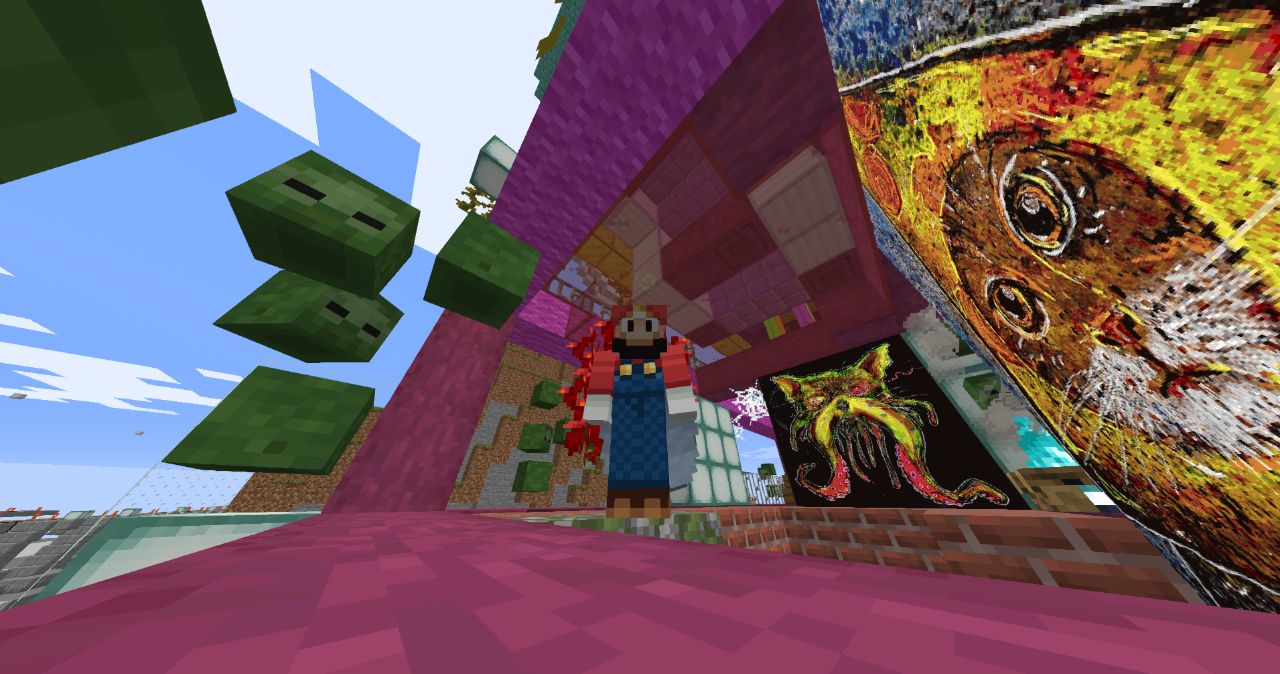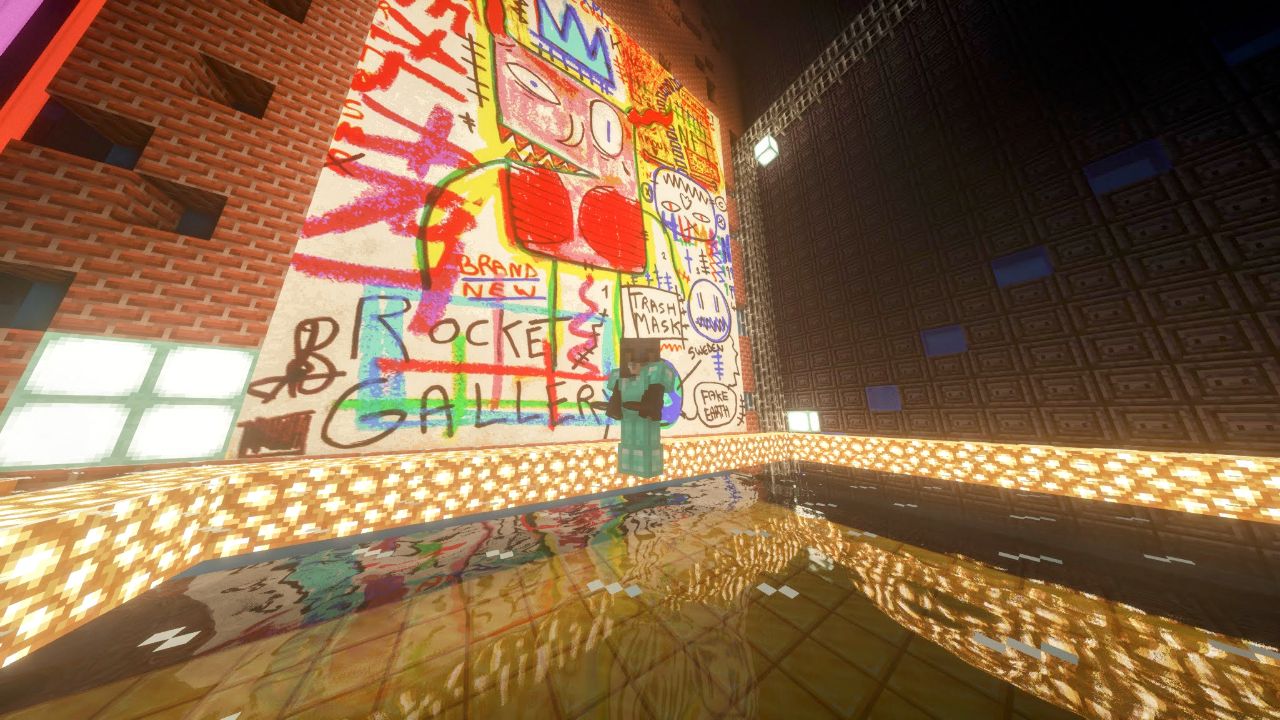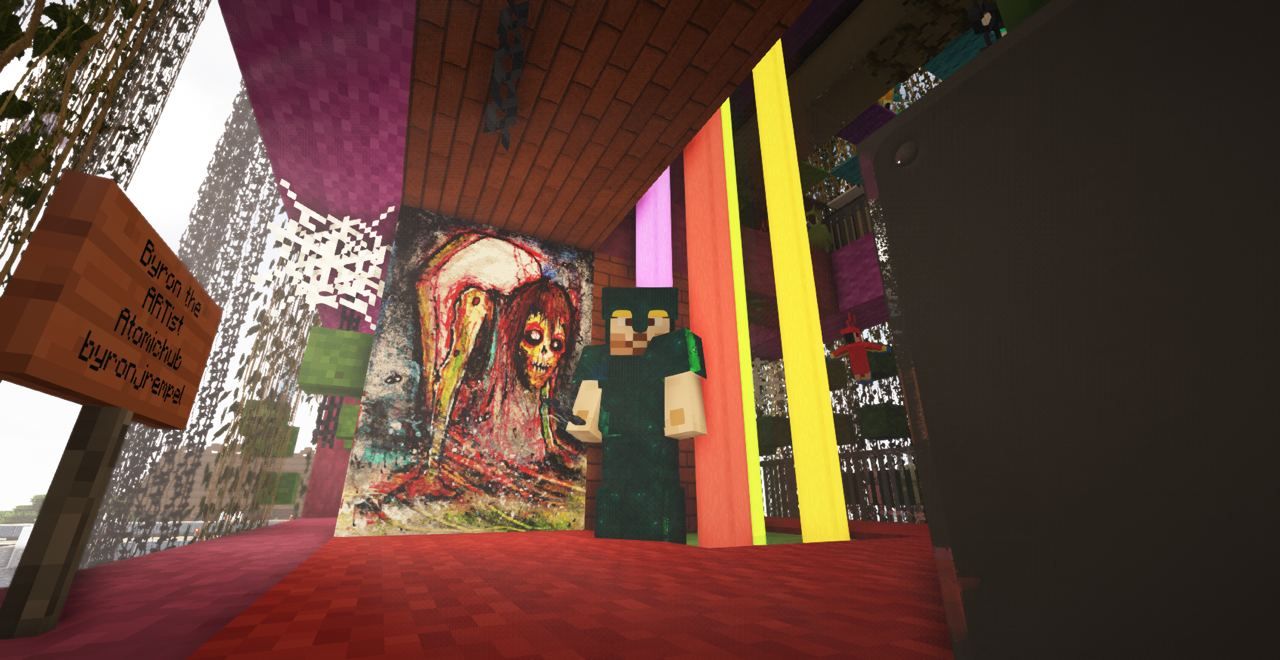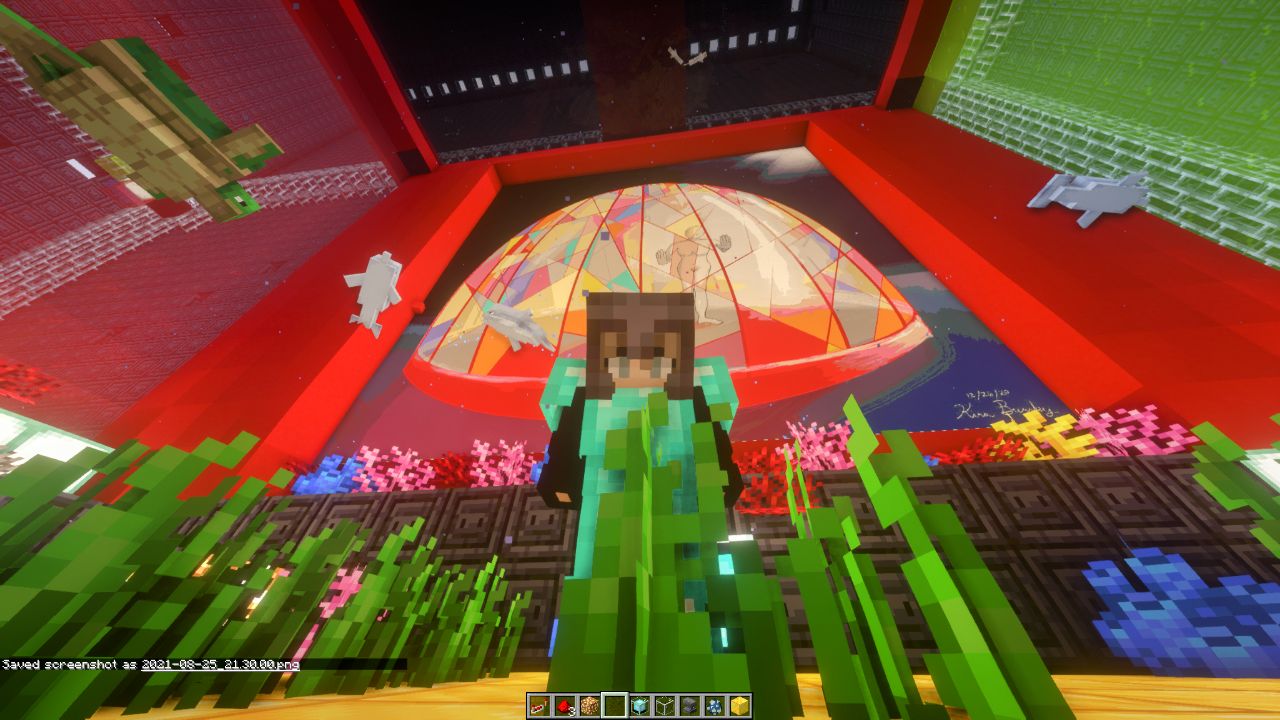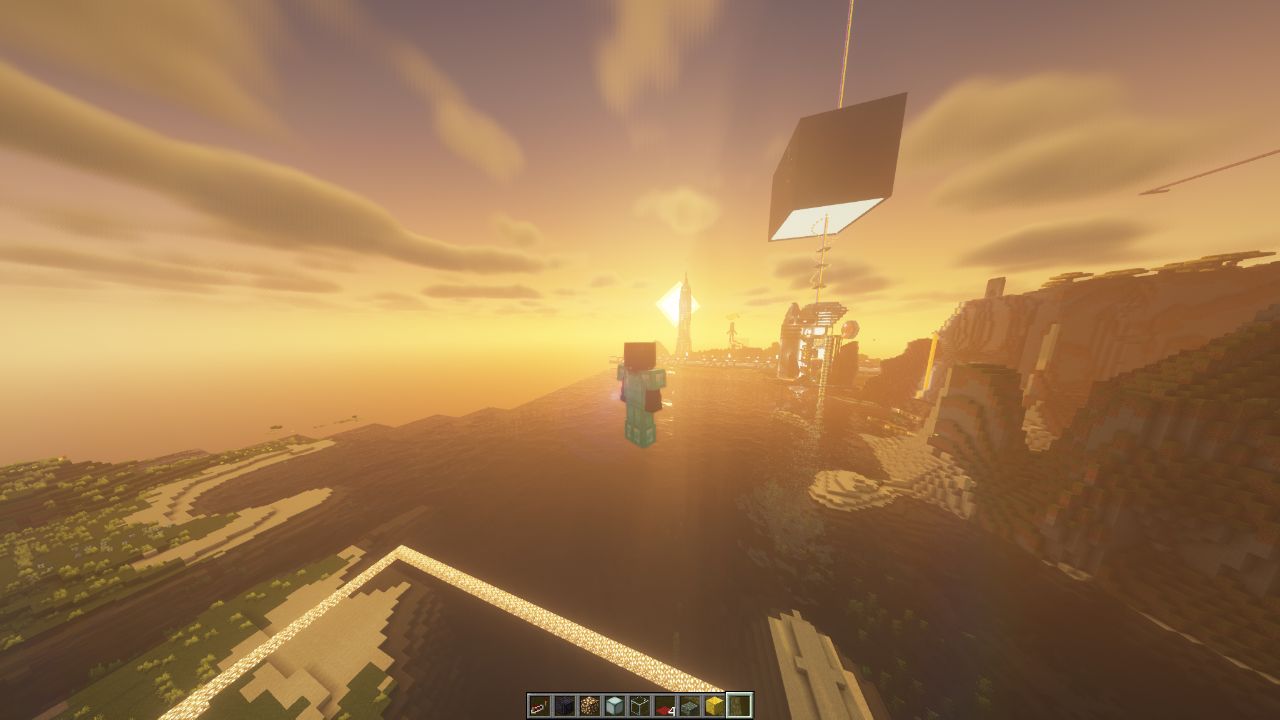 What the Future Holds
As for what is in the cards for the immediate future of The Rocket Gallery, the founder notes that he will continue to build, create, and bring as much value to this little creation of his as humanly possible.  In fact, expansions to both the pre-existing gallery plot and an adjacent plot are currently underway, so there is a lot to look forward to in terms of the both the space allocation for the gallery and the overall build design.  As it pertains the art aspect, the gallery itself is striving to have a new artist showcased at the end of every single month going forward, so again, be sure to reach out if you think you or someone you know would be fit.
Presently the featured artist is Kira Bursky.  Here is a sneak peak of her art, but don't forget this is just a drop in the bucket to the experience that you will get by wondering into the gallery first hand.  
Already planned for the end of September is an exhibit done by an awesome artist with autistic super hero power — and she's only 11!! There will be one special piece she made just for this upcoming event placed in The Rocket Gallery Aquarium Stage on auction for 30 days.  And what's more, all the profits coming from that auction in true uplift spirt will go directly to supporting her therapy which has become a burden on the whole family.  Many more details will be relayed shorty, so be sure to subscribe to and keep your ears peeled to The Rocket Gallery social channels below.  As the gallery founder notes, it really would be lovely to see the whole Uplift community rally behind this exhibition and show her your support. 
Oh, and don't forget all those sweet WAX and Upliftium rewards for doing so.  Seriously, could there be anything better than supporting amazing artists that are featured inside this incredible gallery and actually getting rewarded for your time and interest.  Real world galleries have their benefits to be sure, but being rewarded by wandering through a gallery that you would likely enjoy and give your time freely to isn't for most us one of them.  
As for Things Past
Of course along with being in the Uplift World comes gratitudes, for in a very real way it is the foundation of all that has come after.  In that respect The Rocket Gallery wanted to leave us all with one of their own.
I'm grateful for my family.  I'm also grateful for the chance to be featured in this blog and for riding alongside all these amazing people in this movement that is spreading ripples in the most astonishing ways. And how could I not be grateful for such an amazing community and all the artists that are supporting both my and the projects of others. All of us supporting each other is truly the way!
Speaking of which, as a final note to all the amazing things that The Rocket Gallery is embarking on in our little corner of this collective metaverse we have come to love so very much, check out the amazing work of Joe Chiappetta of ArtVndngMchn that was installed into Gallery 1 not so very long ago in this exclusive episode of Jen's Awesome Show below.
So indeed, one could easily say that what The Rocket Gallery has accomplished thus far inside the Uplift World metaverse is nothing short of utterly amazing, but add to that all the planned expansions of both gallery space and featured artists and the appeal for anyone interested in art and/or the imbedding of said art into a world where all can travel freely to gain perspectives without traditional hinderances to experience, and short answer of why you need to be a part of this journey becomes crystalized in its clarity.  So don't forget to subscribe and follow along The Rocket Gallery Twitter, Instagram, and YouTube to make sure that you can always remain up to date on all that is constantly being renewed in this amazing Genesis sector Uplift World virtual art gallery built for the artisan to appreciate in us all.
And of course, for any of you others out there interested in having your very own Uplift builds featured here on our official blog, simply follow these instructions and dm Jimmy D a copy alongside a main channel alert tag when complete.
.

.
The Rocket Gallery Official Socials
The Uplift World Official Links