Just as in the real world of gallery art exhibitions there are those with standing exhibitions and those that are dedicated to changing up the showroom. Exhibition Spotlight is a series intended to highlight some amazing artists that are being showcased in the Uplift World Metaverse's various Art Galleries that in all likelihood will be replaced by the next exhibit.  Check it out on the metaversal blocks first hand before it's too late.
Artists: Andre Gorayeb & Fantarchi
Co-ordinates: Genesis 850, 3550
The Creation of Art is a concept brought to The Uplift World by The Rocket Gallery project and entails the creation of 2 artistic buildings by 2 different artists side.  Although these can be found on the same plot, these artists are independent and have based their creations upon their own artistic styles.  There are two major sections to the plot, the first by Brazilian artist Andre Gorayeb, and the second by the Dutch architect and artist Fantarchi.
As part of the creative process, these two artists have designed everything on the plot from the architecture that houses to the art that is housed.  Andre Gorayeb's building has no name as of yet and was designed specifically for this piece.  In the case of Fanrarchi, a previous piece of his 'The Damned' seemed to fit almost perfectly into the patchwork of surrounding blockwork designs.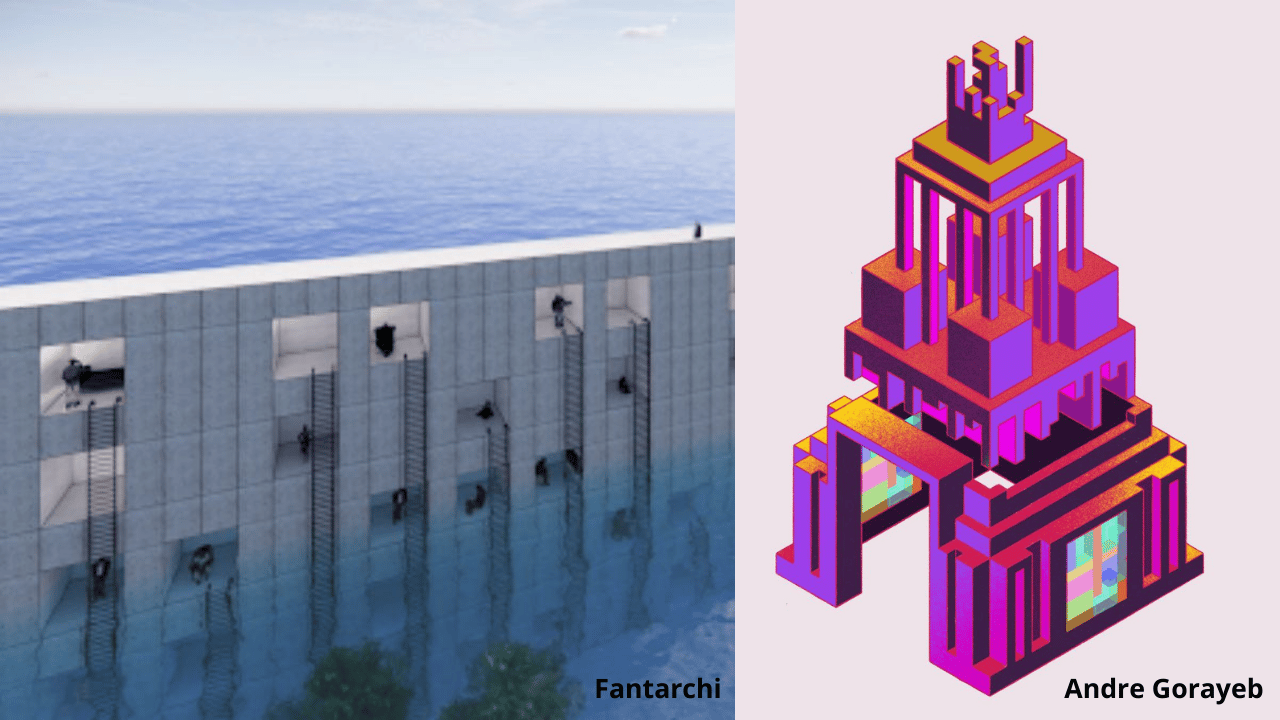 It is really interesting to see these two very different artistic styles complement and play of each other in this specialty built Genesis plot built out for the specific purpose to house their unique forms of art.  You'll have to wander around a bit to get a feel for the essence of each artist, but once you begin to explore you'll be amazed at all that has been put into this build.  We also recommend taking the time to pull out a secondary device and follow the QR codes that lead to Andre Gorayeb's and Fantarchi's social and artistic collection pages to learn more about them and their art both below and beyond, as this really does compliment the artistic wander experience within this metaversal build.
There are a couple routes that you can take to get to the plot.  First, you can head south west from Genesis spawn above ground, or you can take the Uplift Portal Loop route to The Rocket Gallery and then from the basement to first ever Creation of Art dedicated plot.
Once you get there you will notice two distinct areas.  First, the floating structure above the water.  This part of the plot is dedicated to the Andre Gorayeb works of art.  Again, the structure and everything in it was constructed by the artist himself, so it is totally worth taking note of how these two things play off one another in the over all color palette and design of what you are witnessing as you move around the exhibit.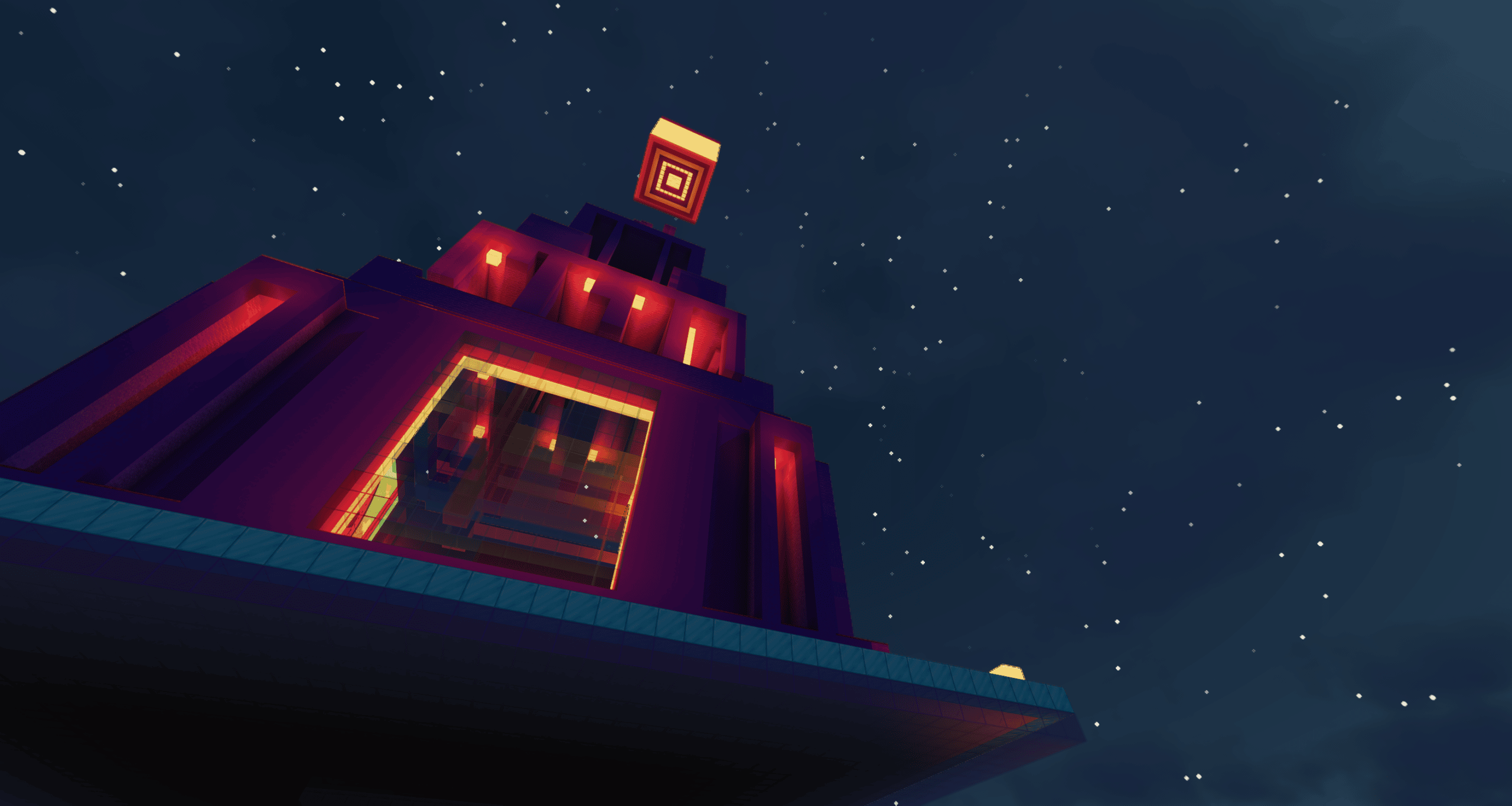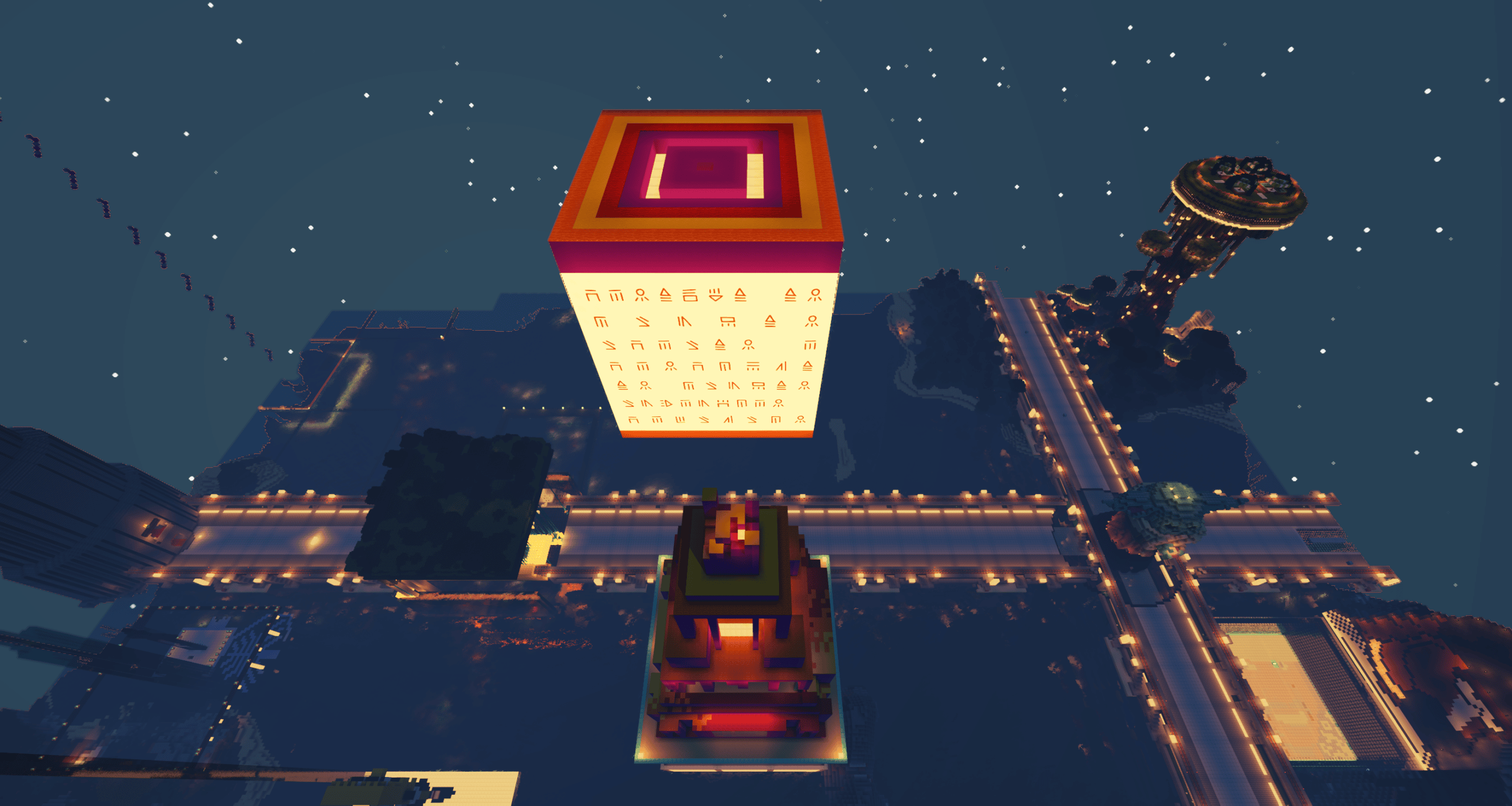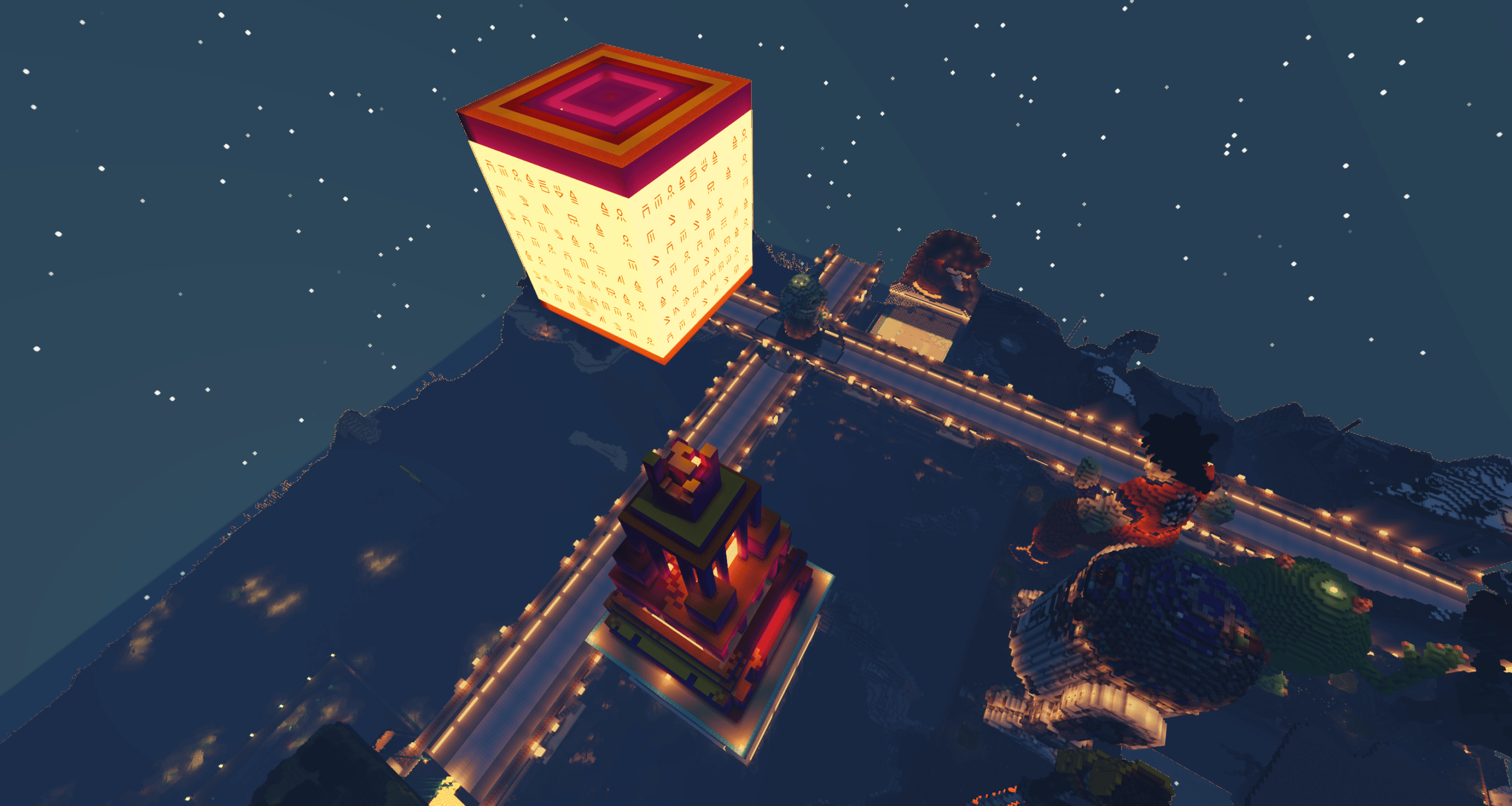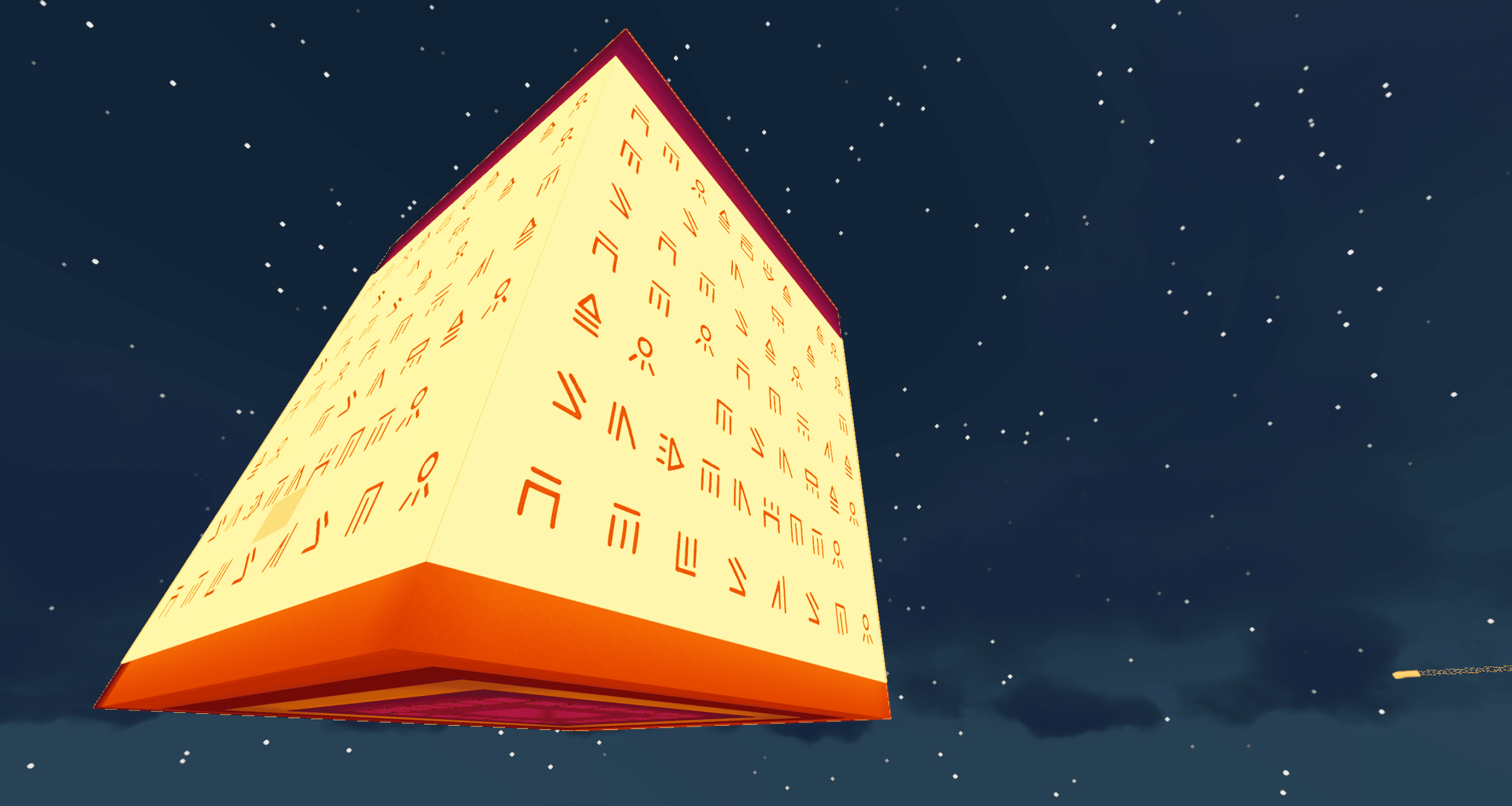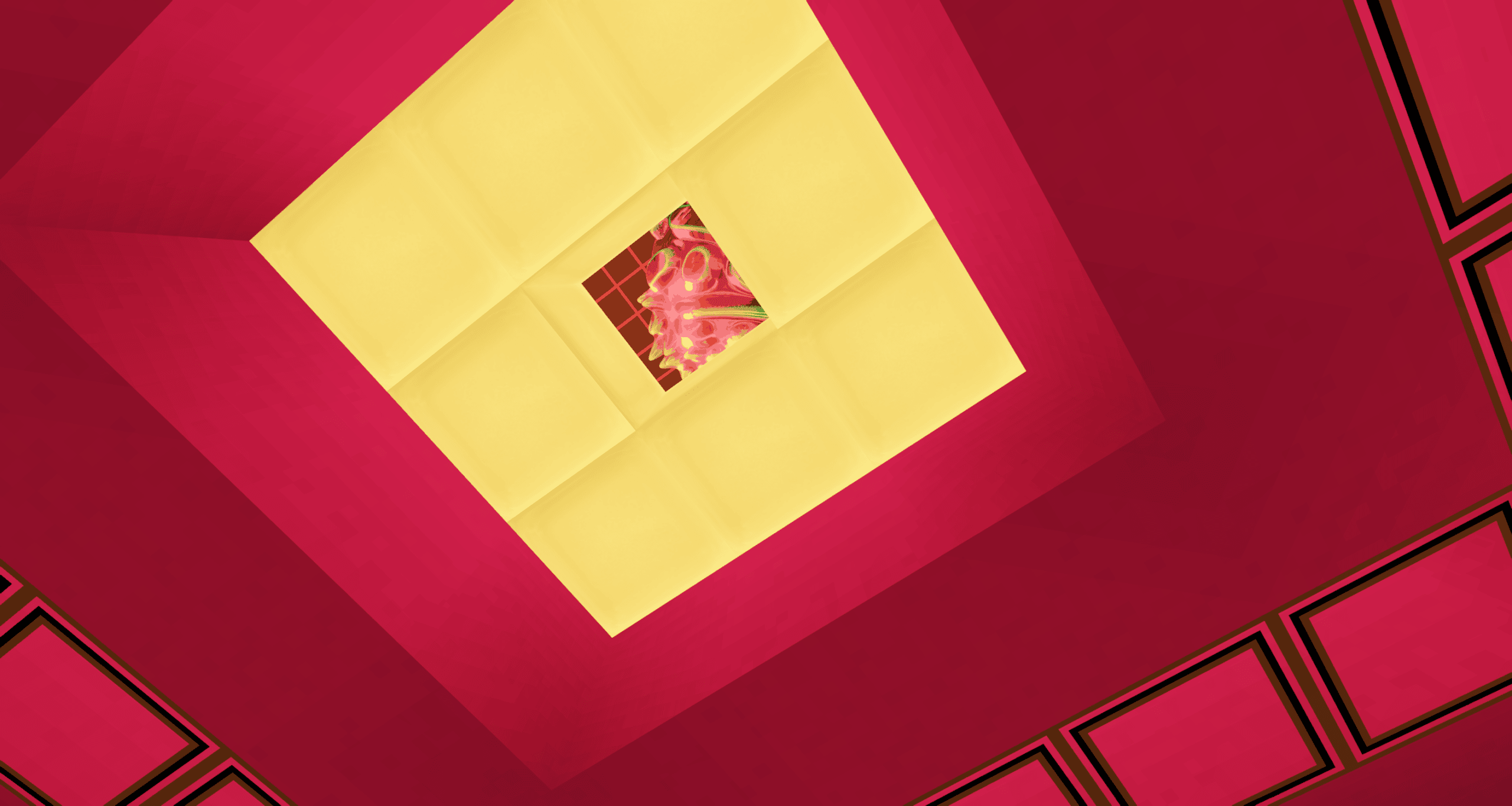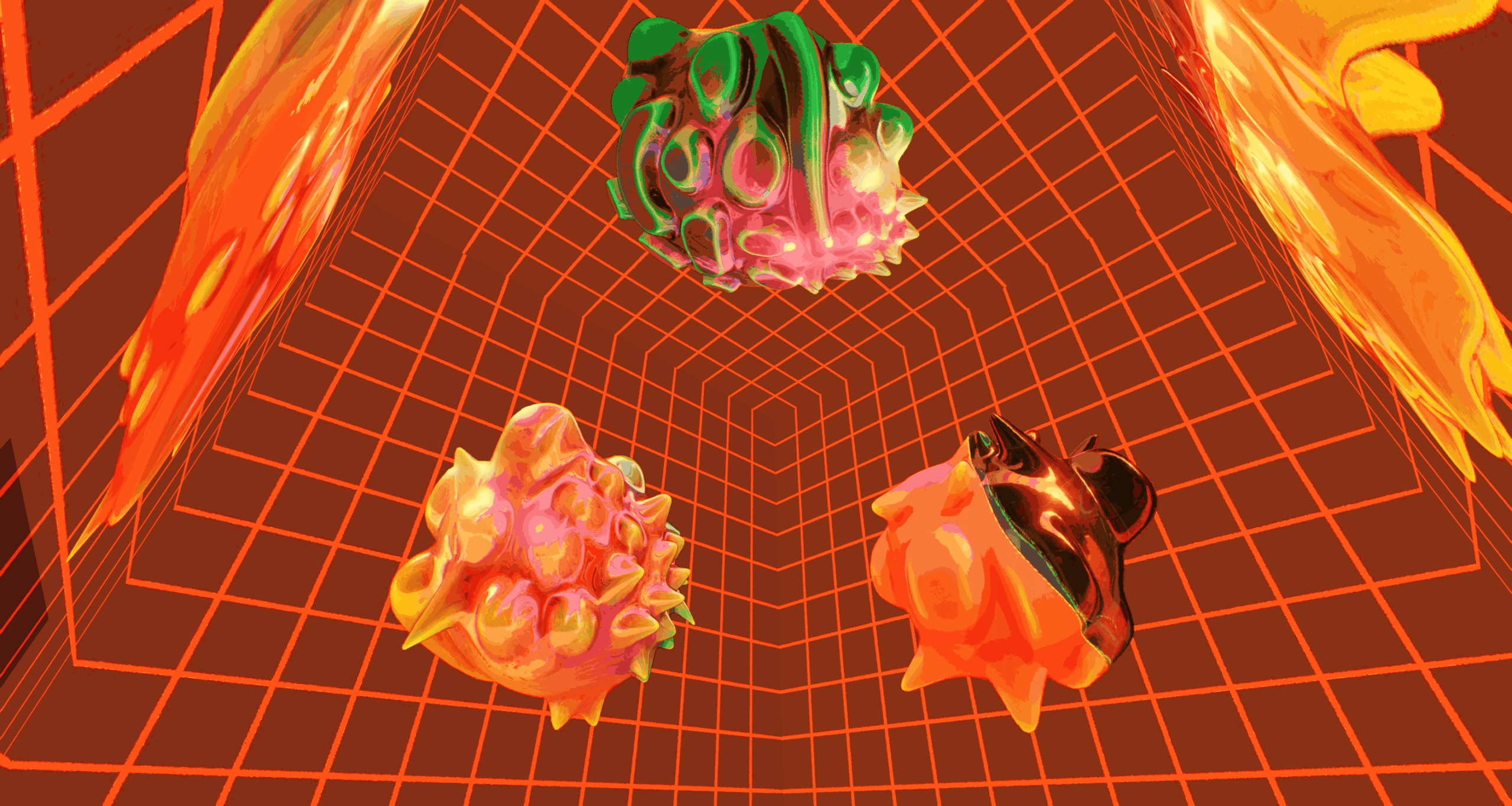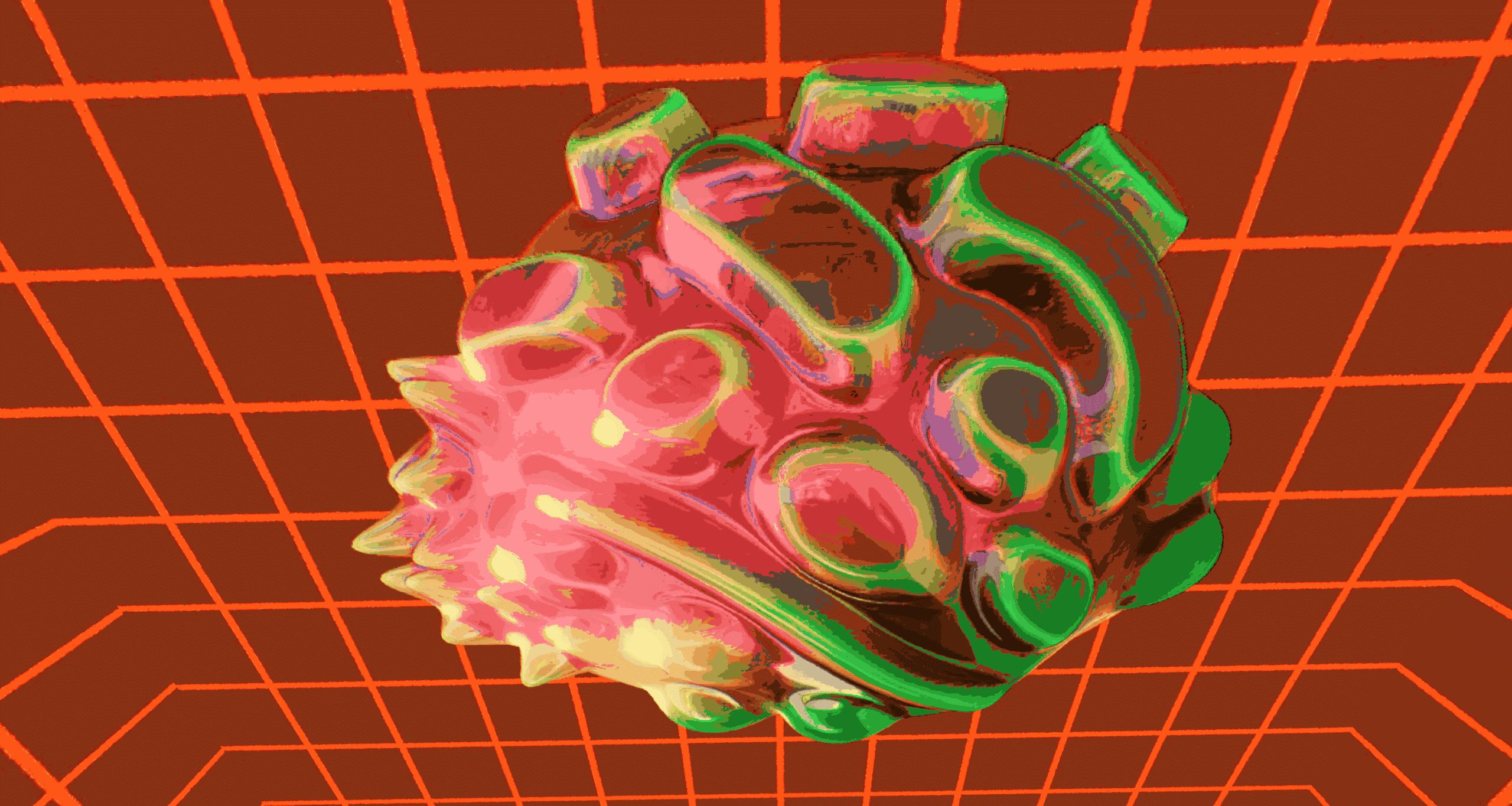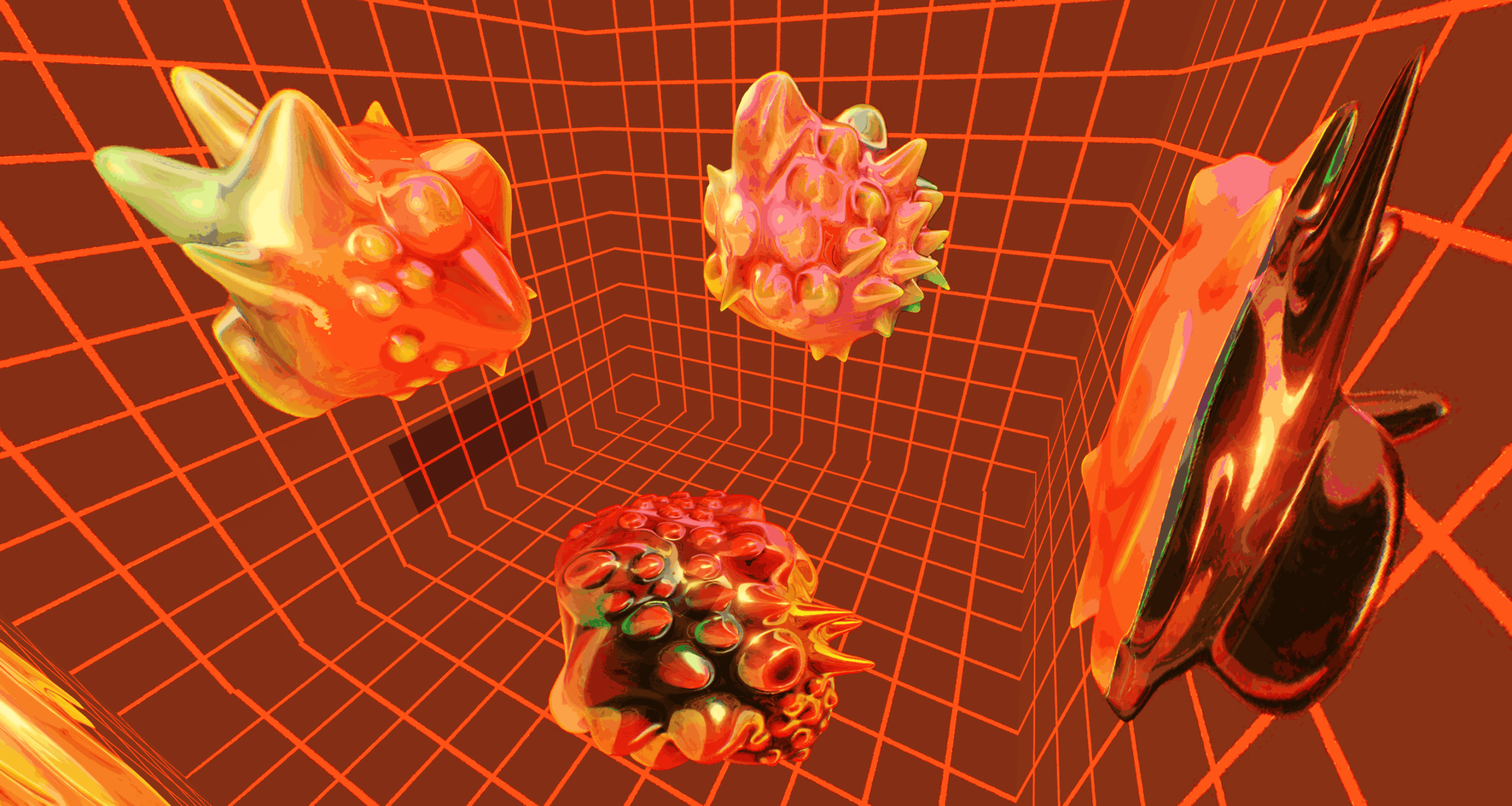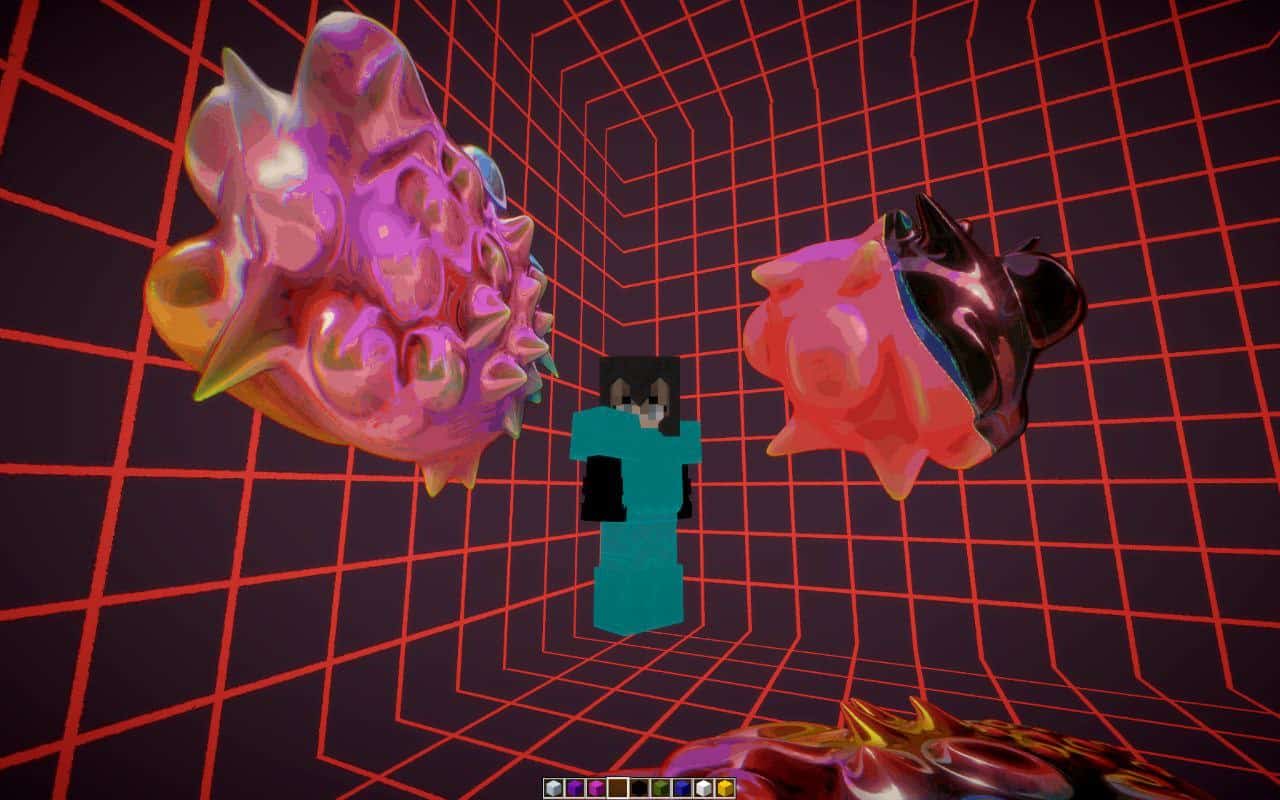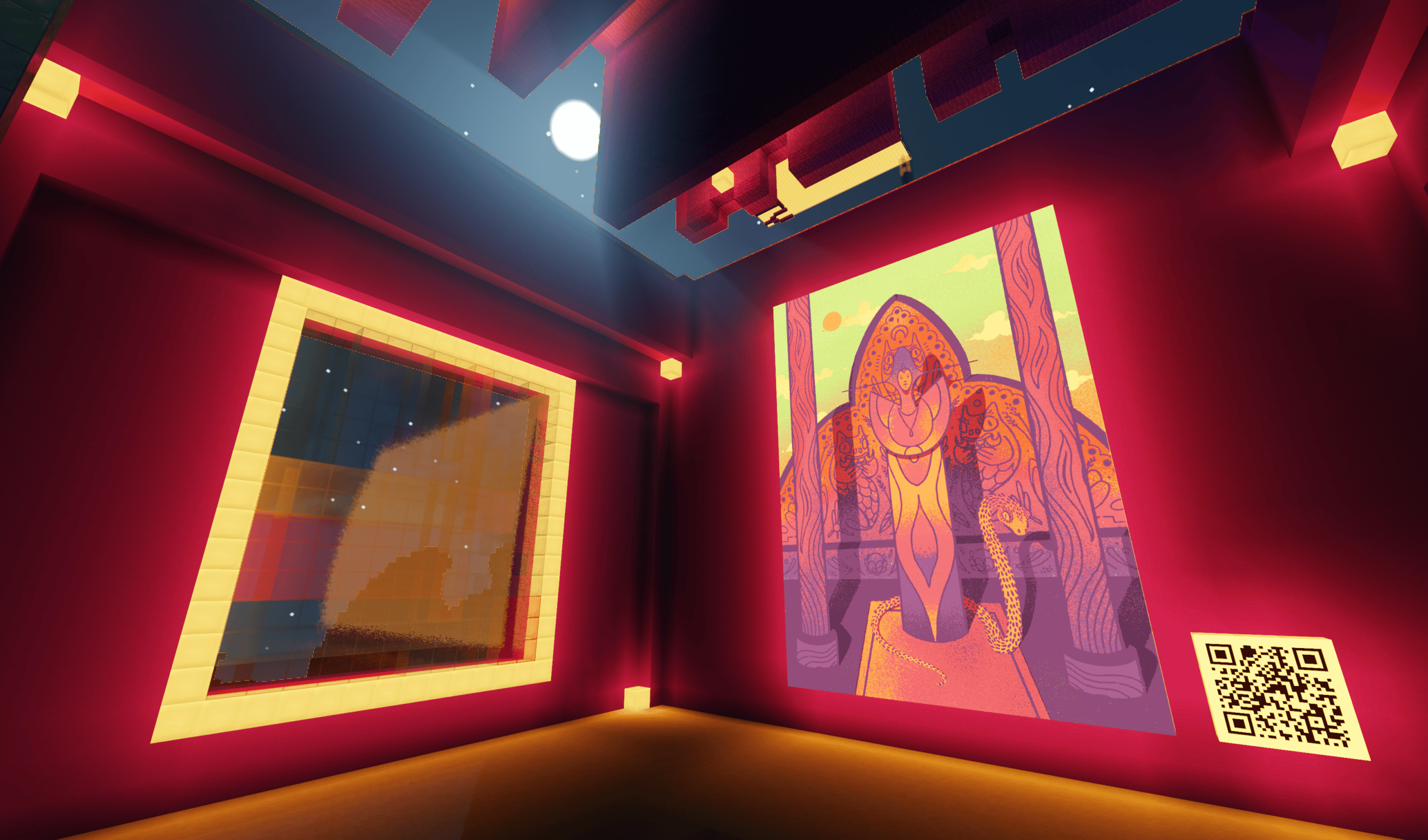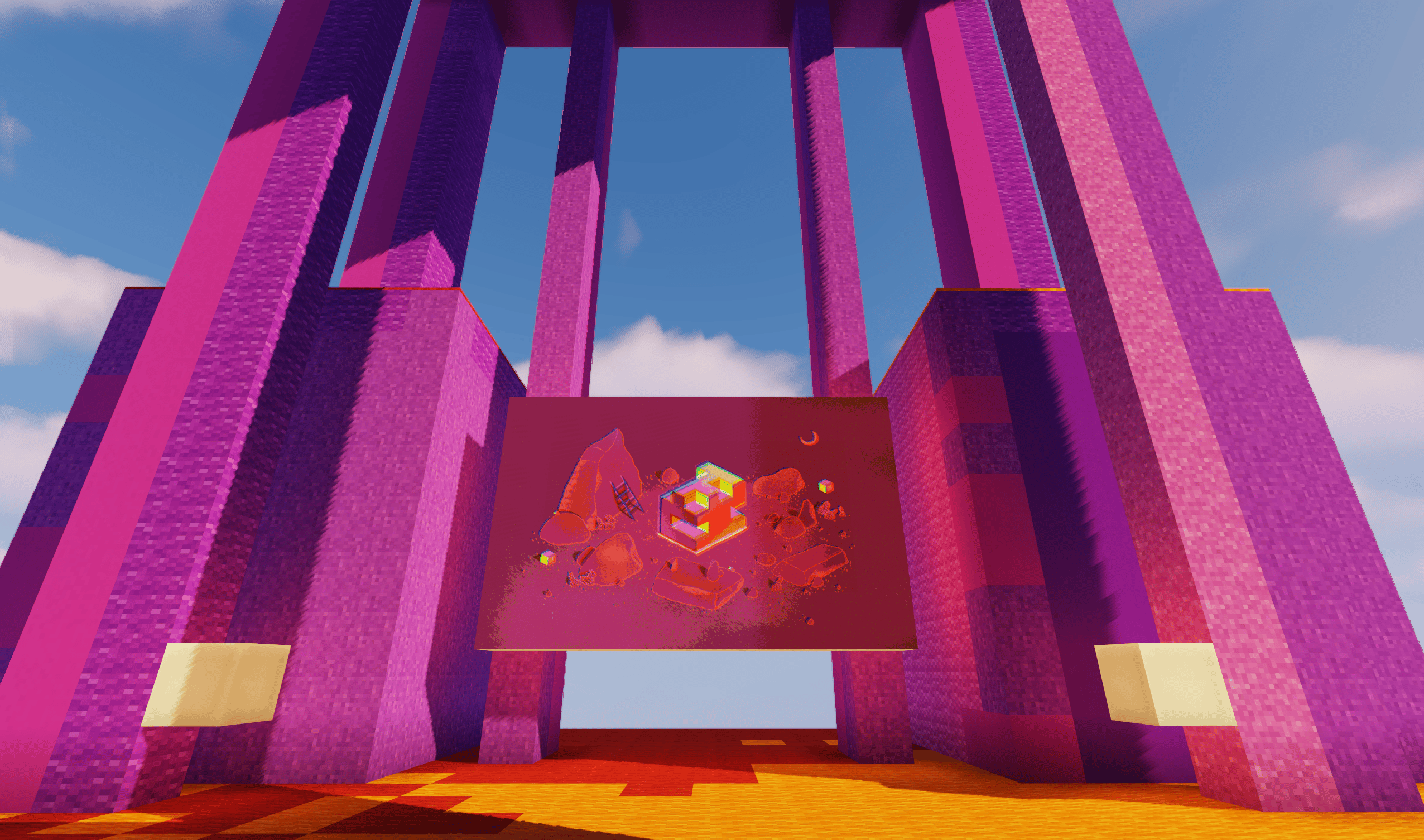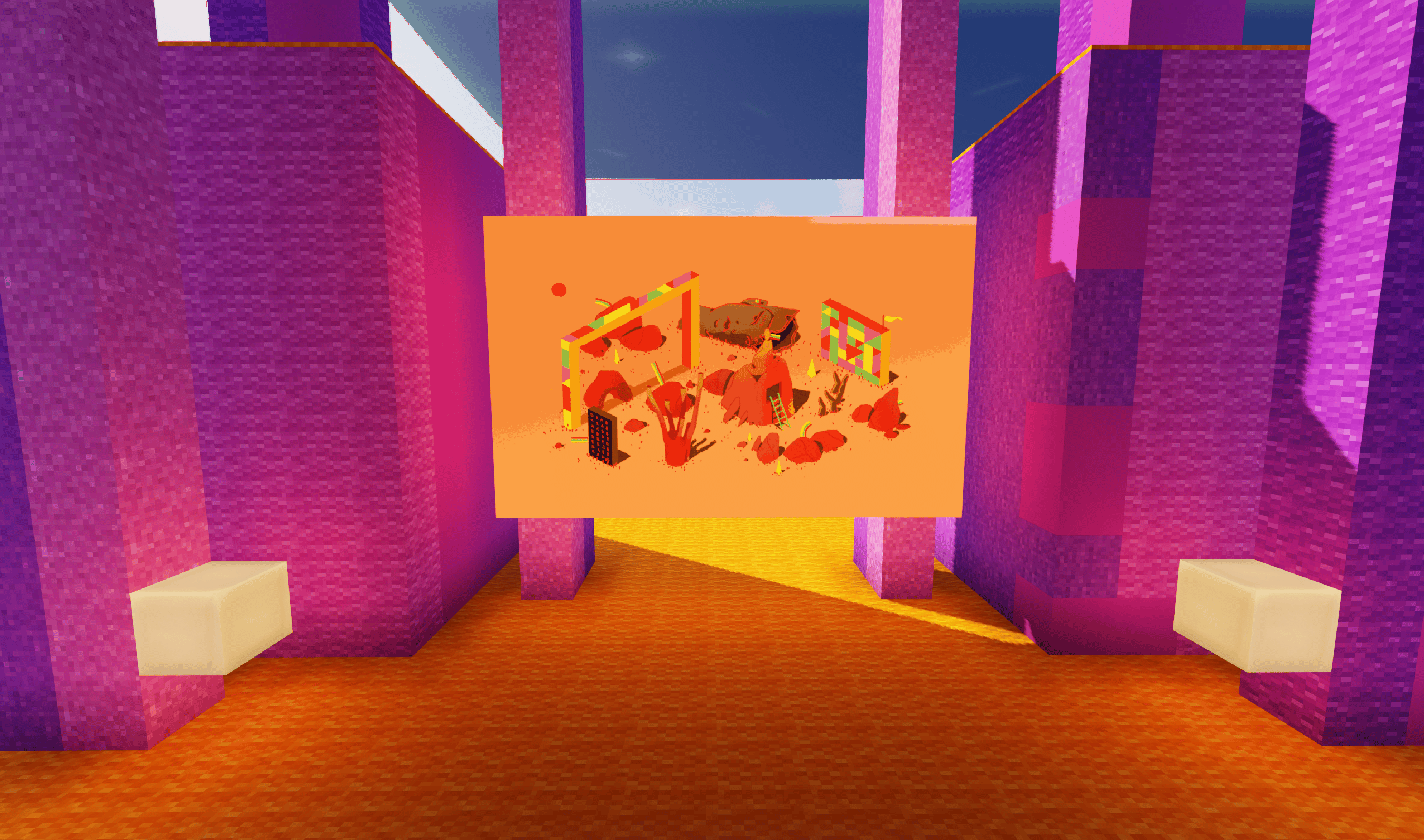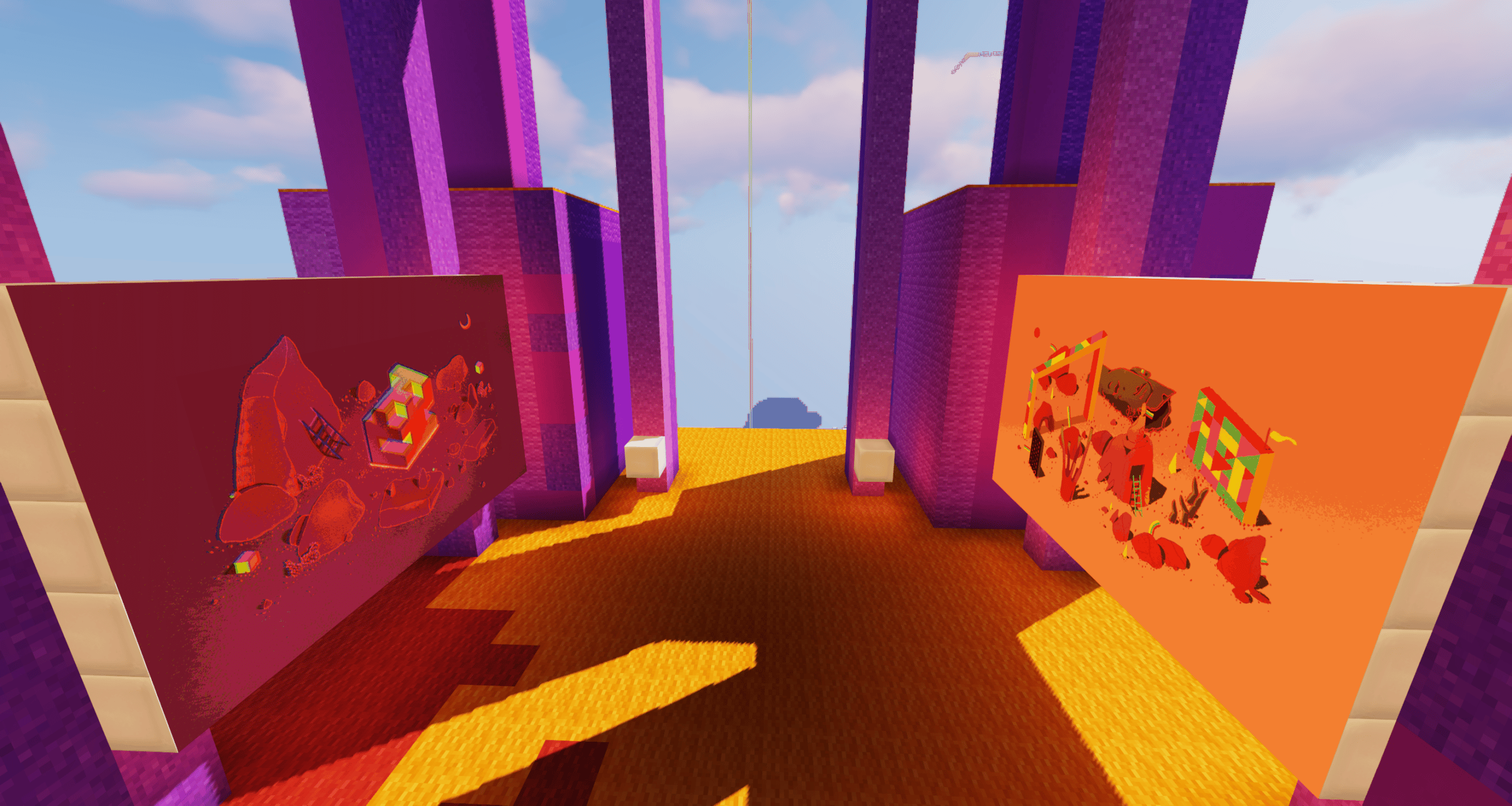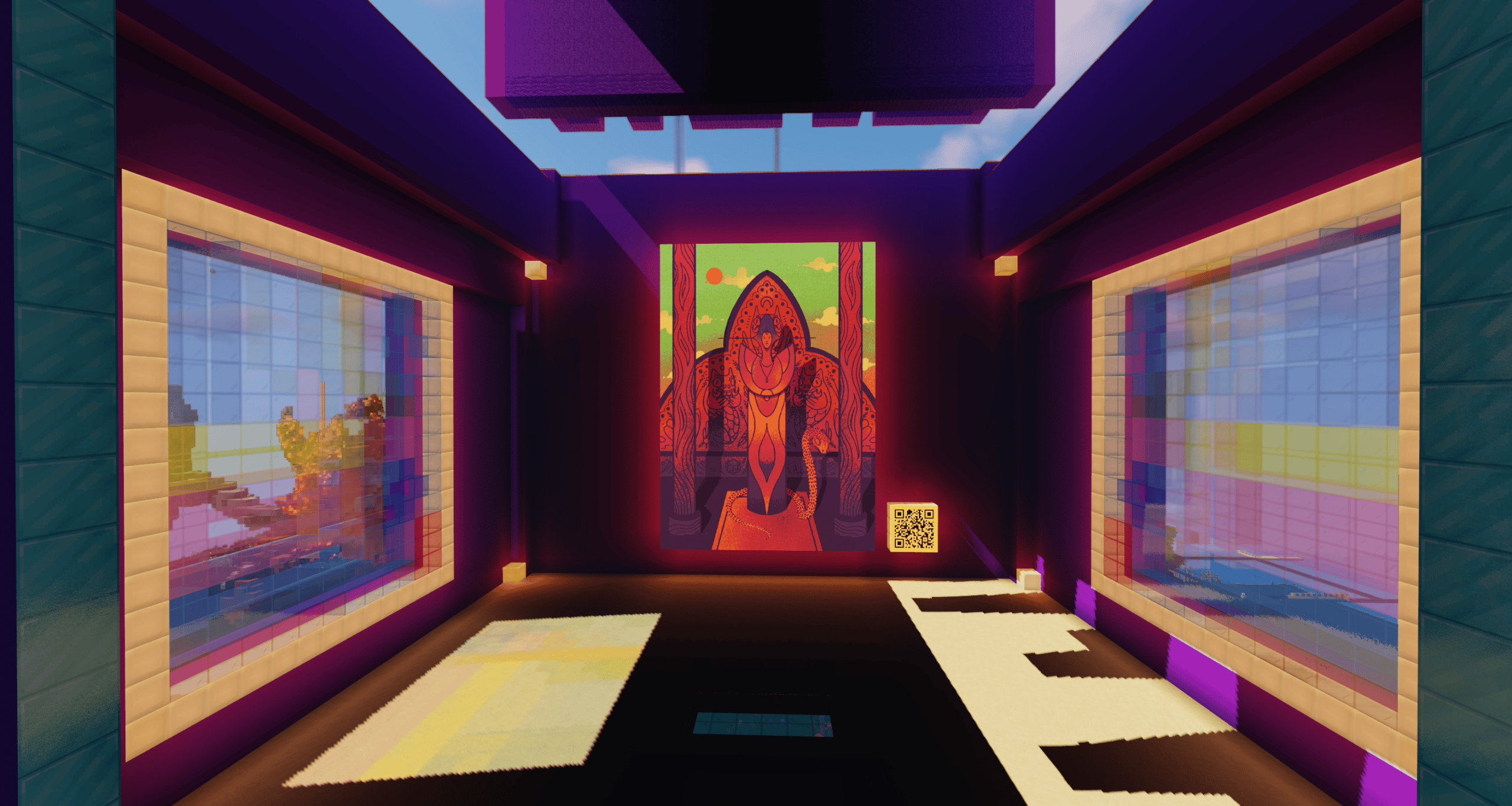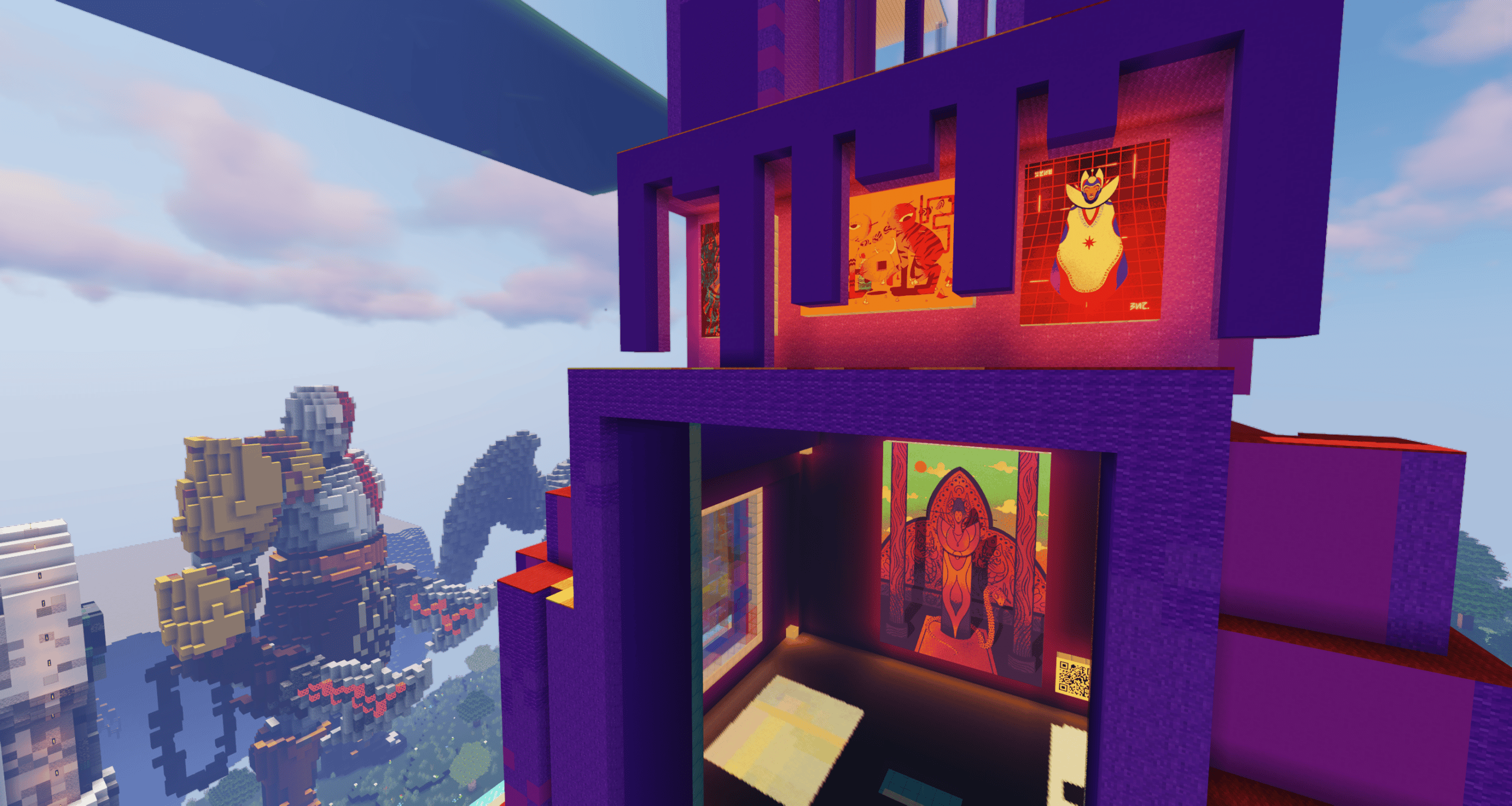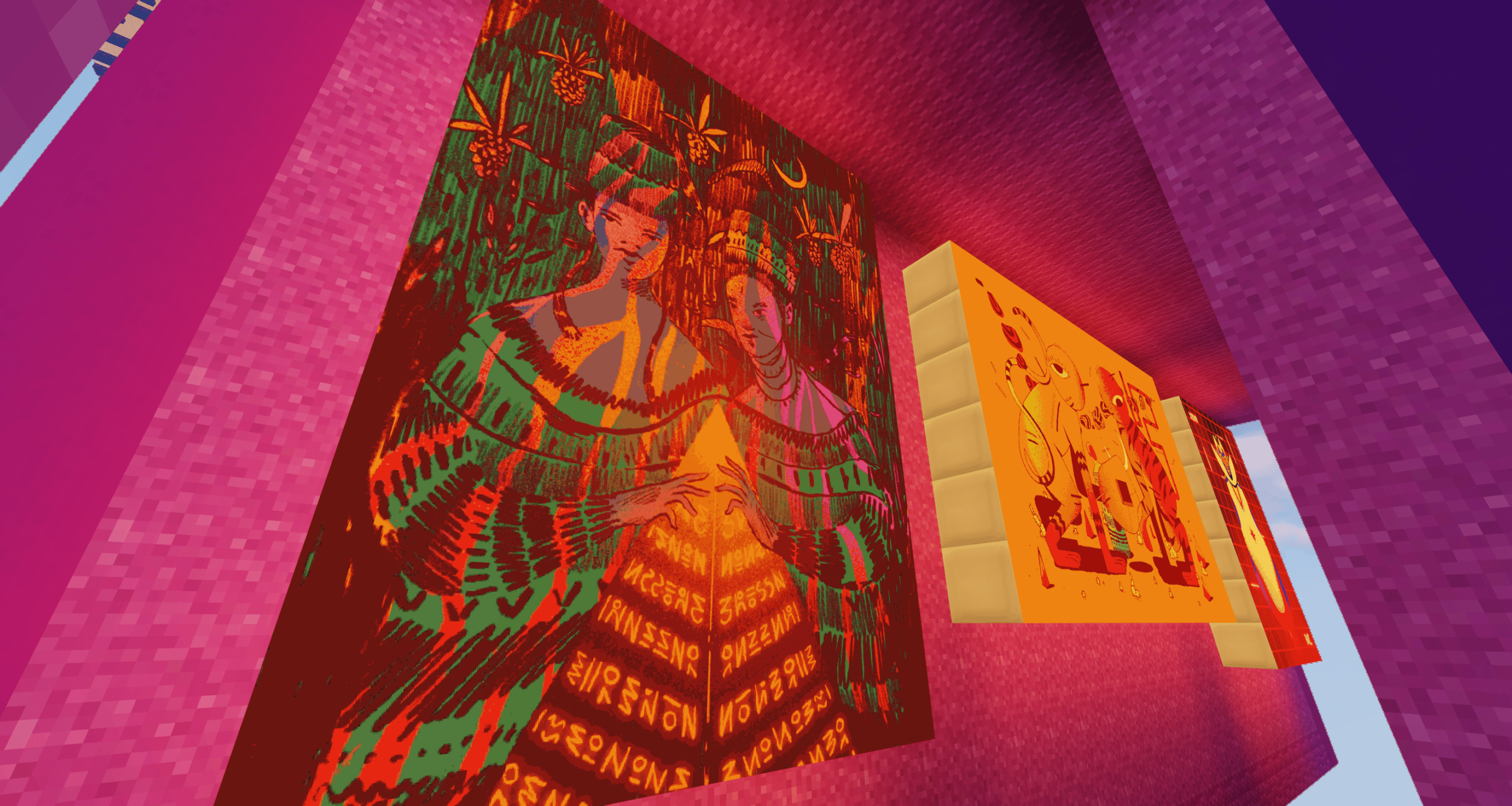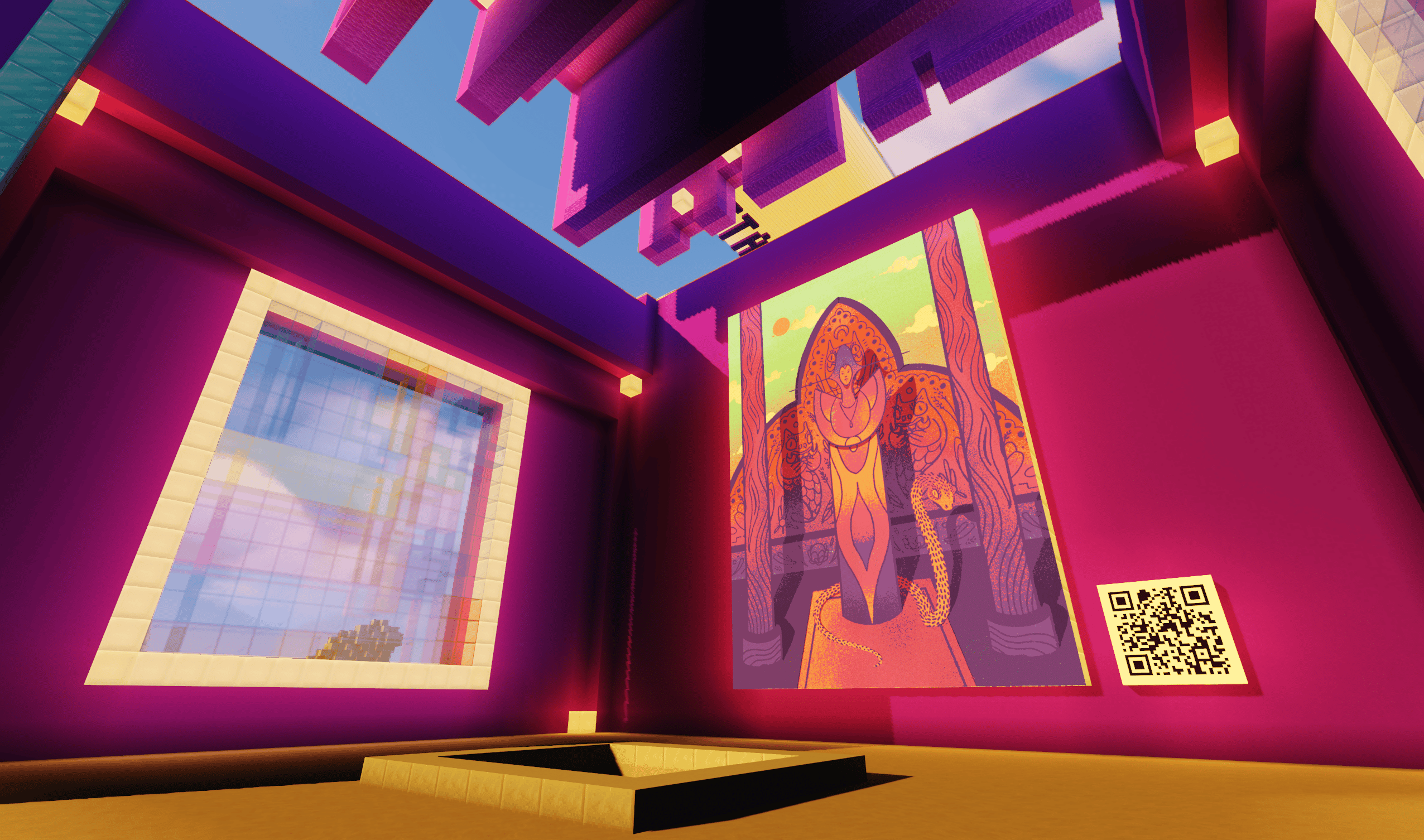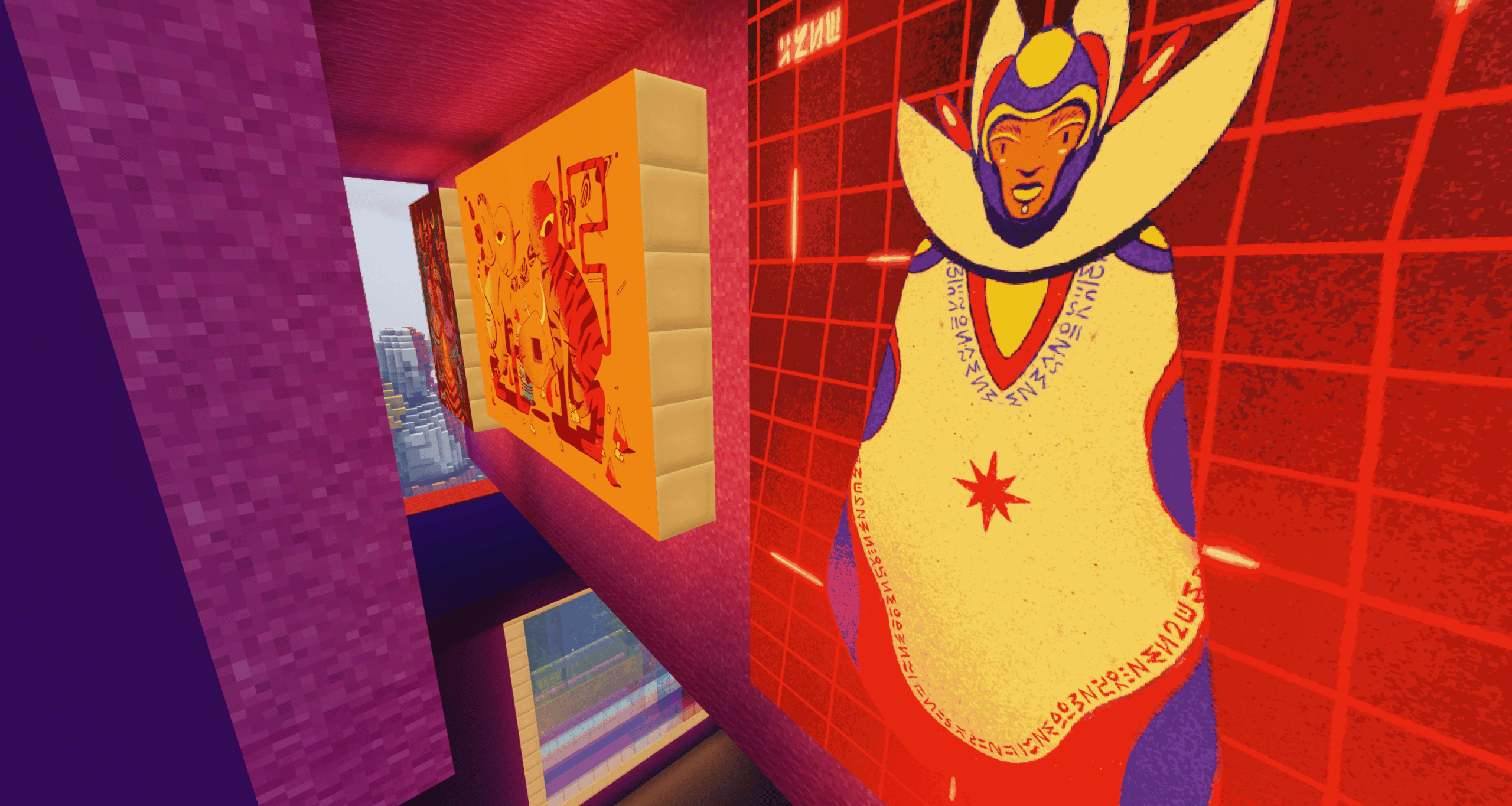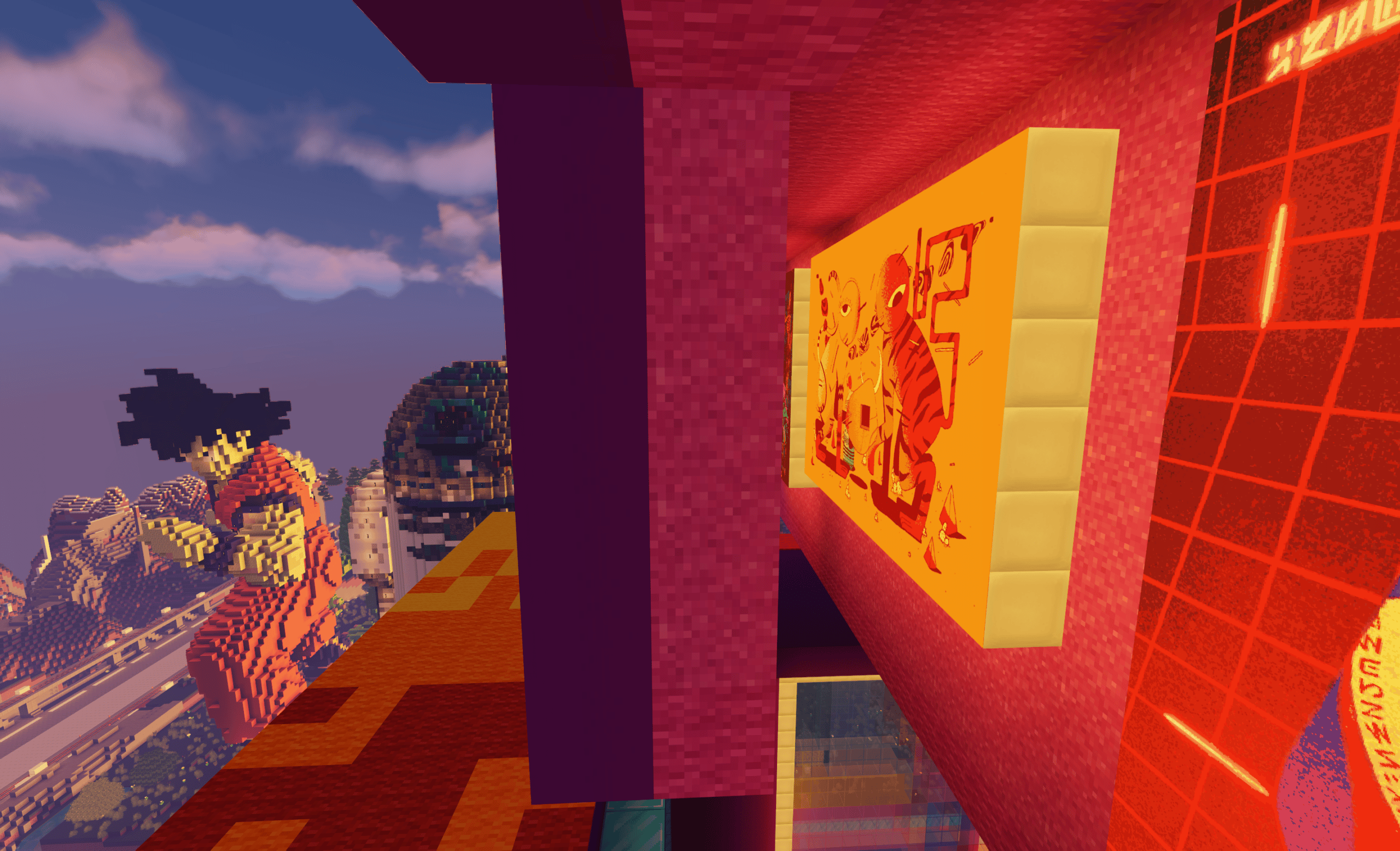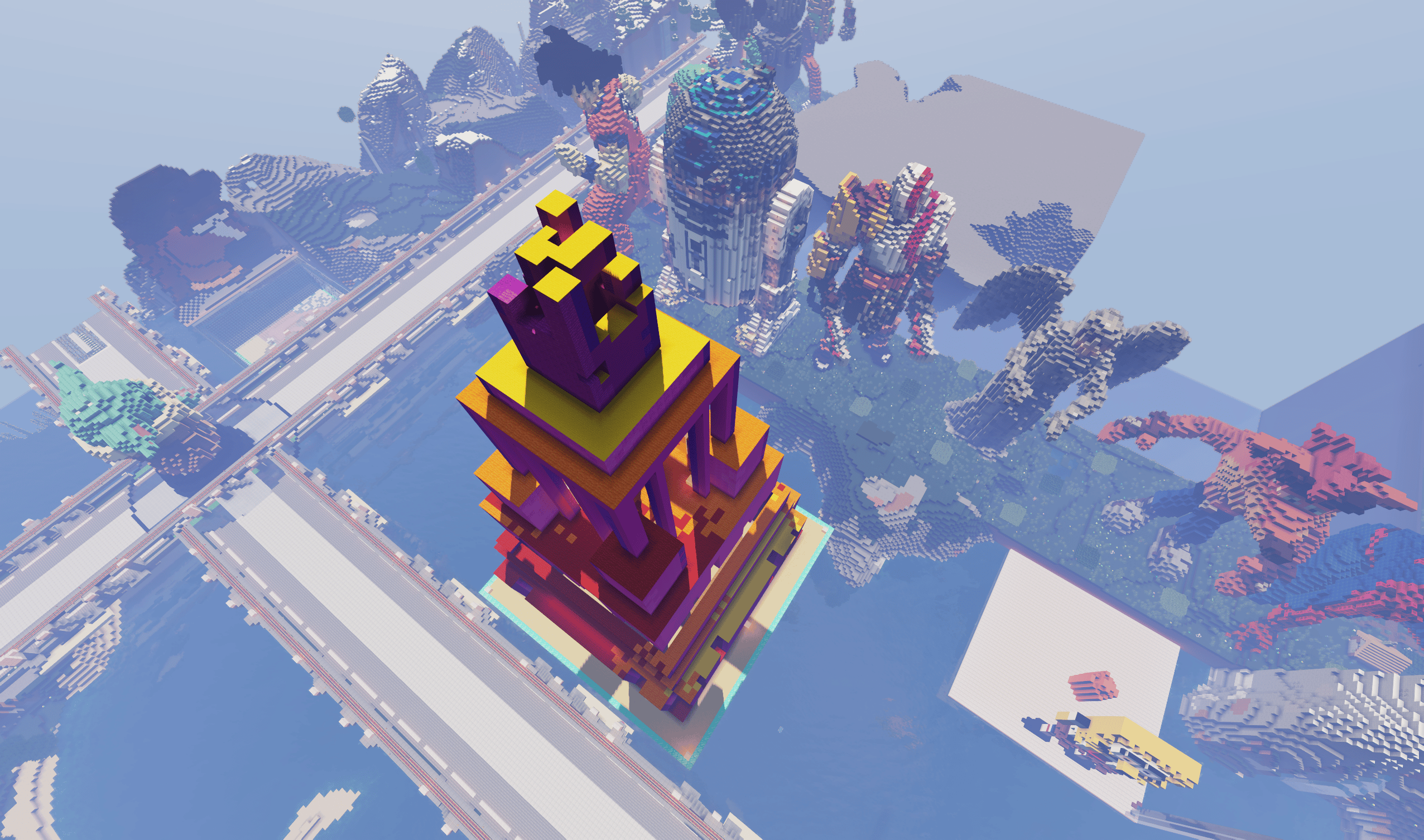 The second part of the plot exhibits the architectural, art, and fantasy style motifs of Fantarchi.  It is easy to see the both the fascination for 3D conceptual art that this award winning Dutch architect brings with him to not only traditional media forms, but now through NFT's and the metaverse, those that can be seen within their own spectrum as a very unique form of architectural art at play with the sea level rocks and underwater sea and creature scape.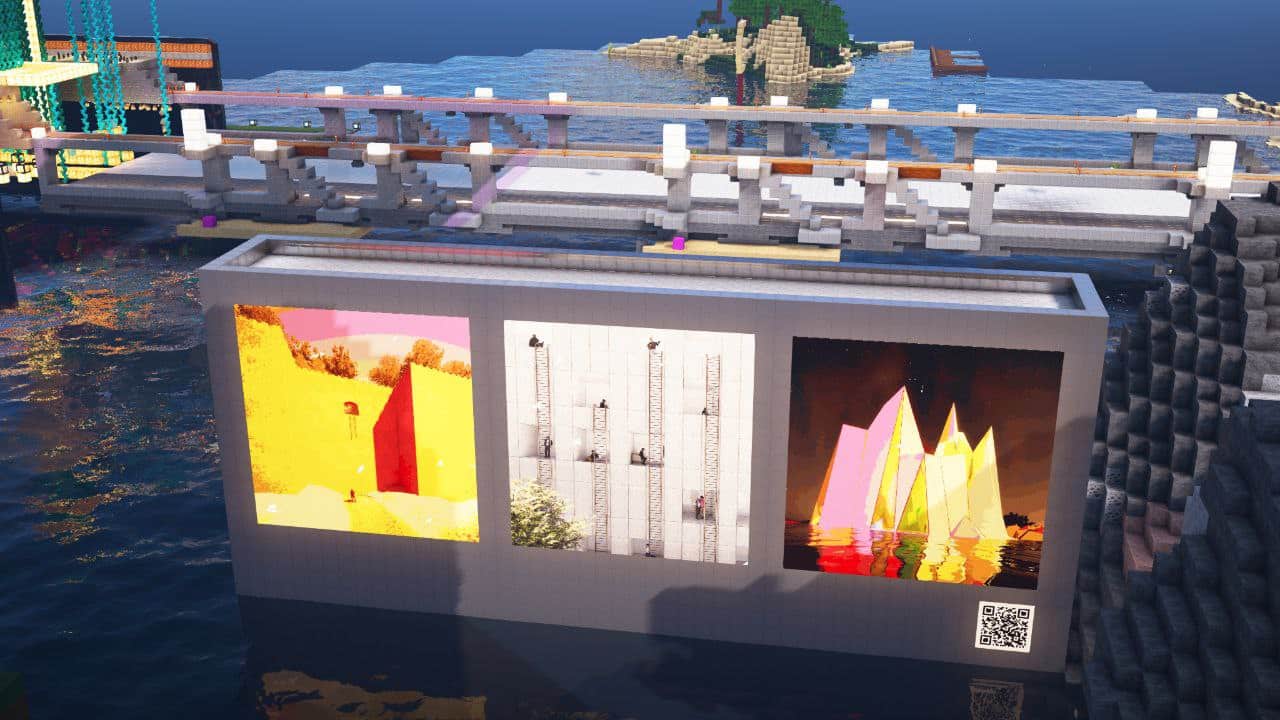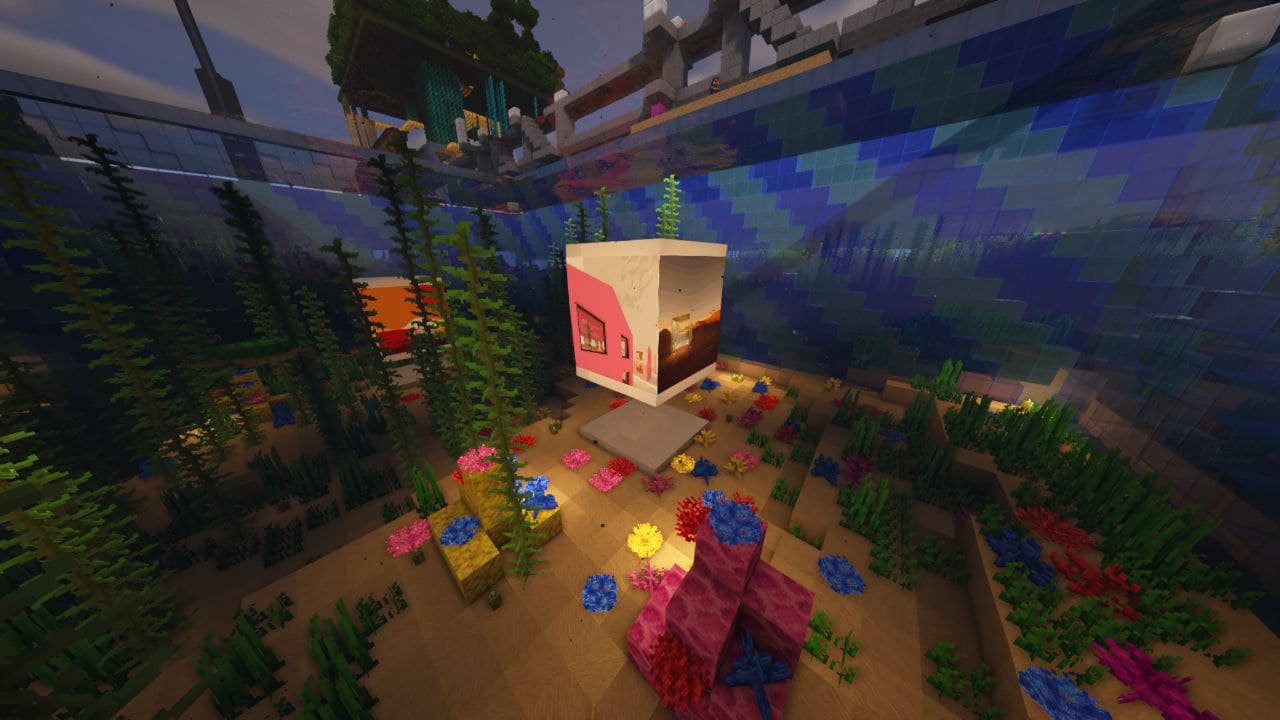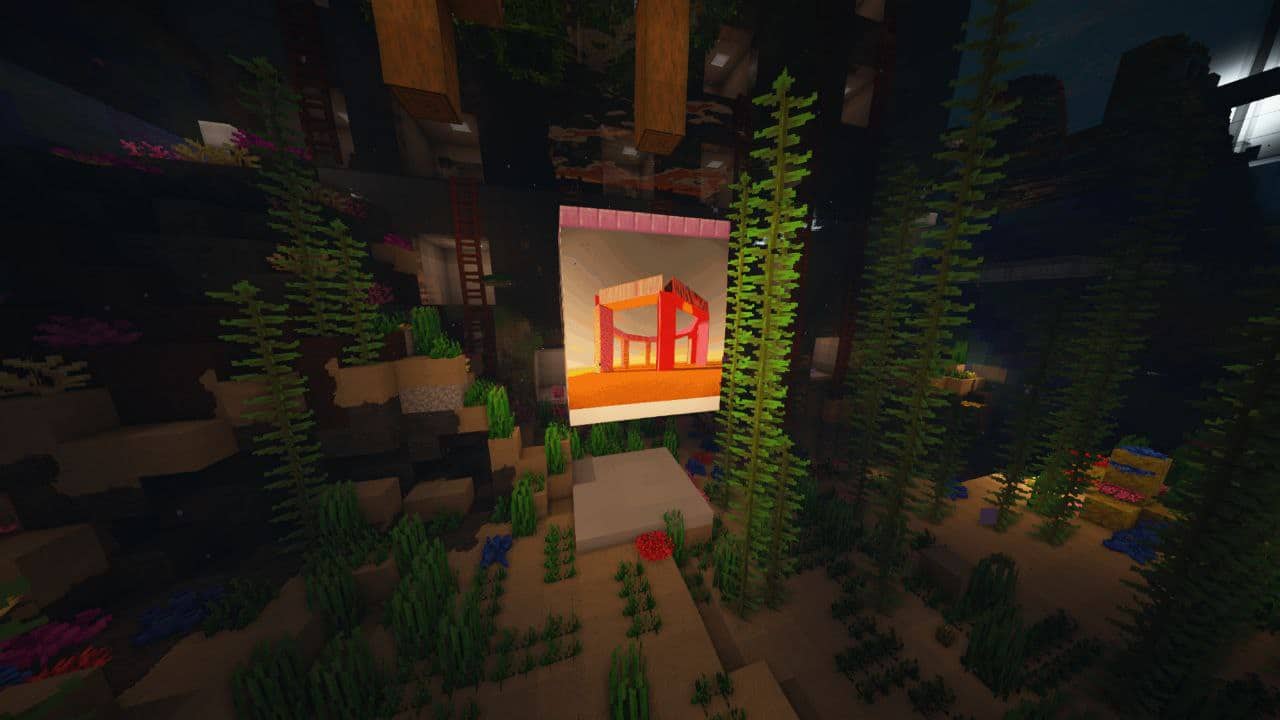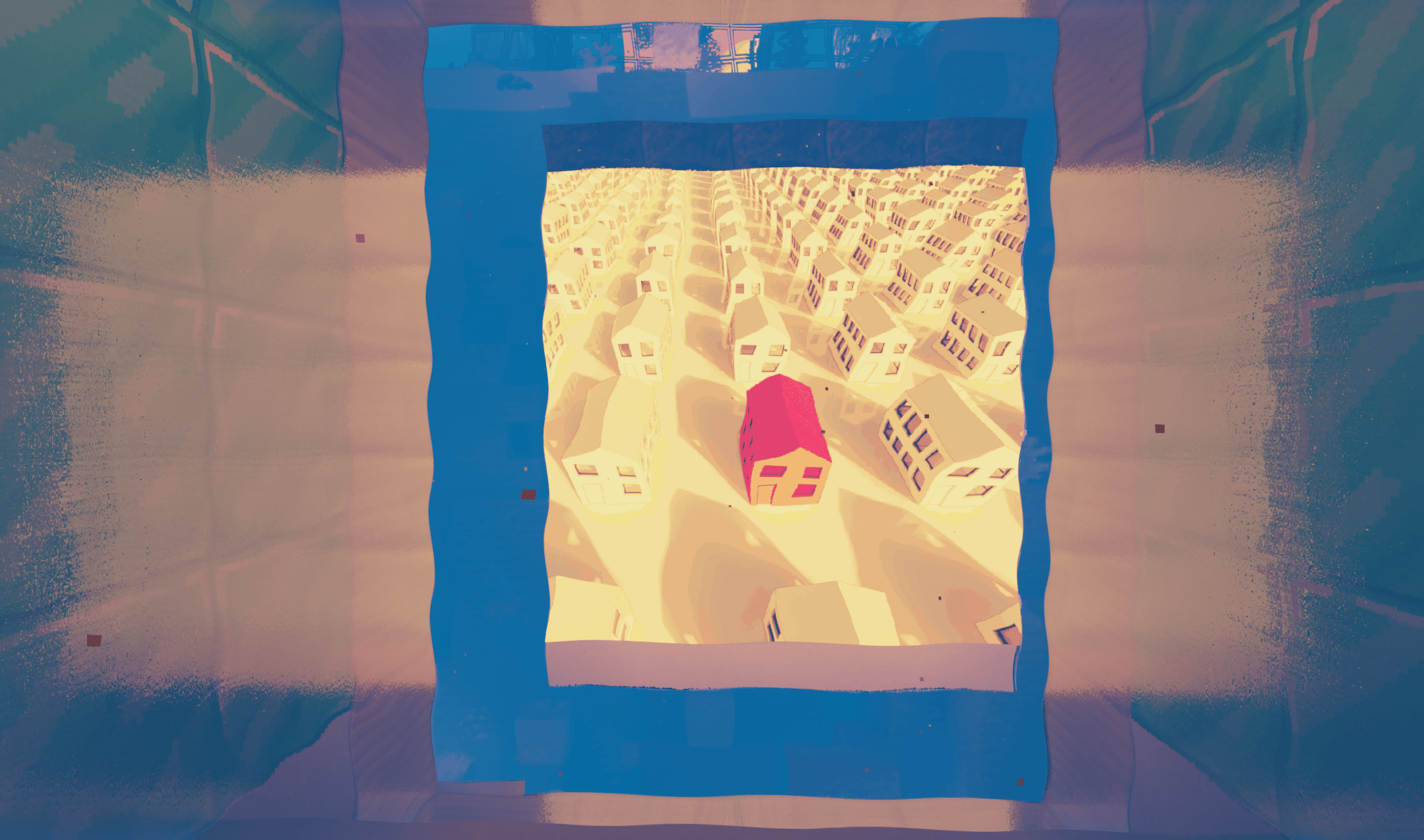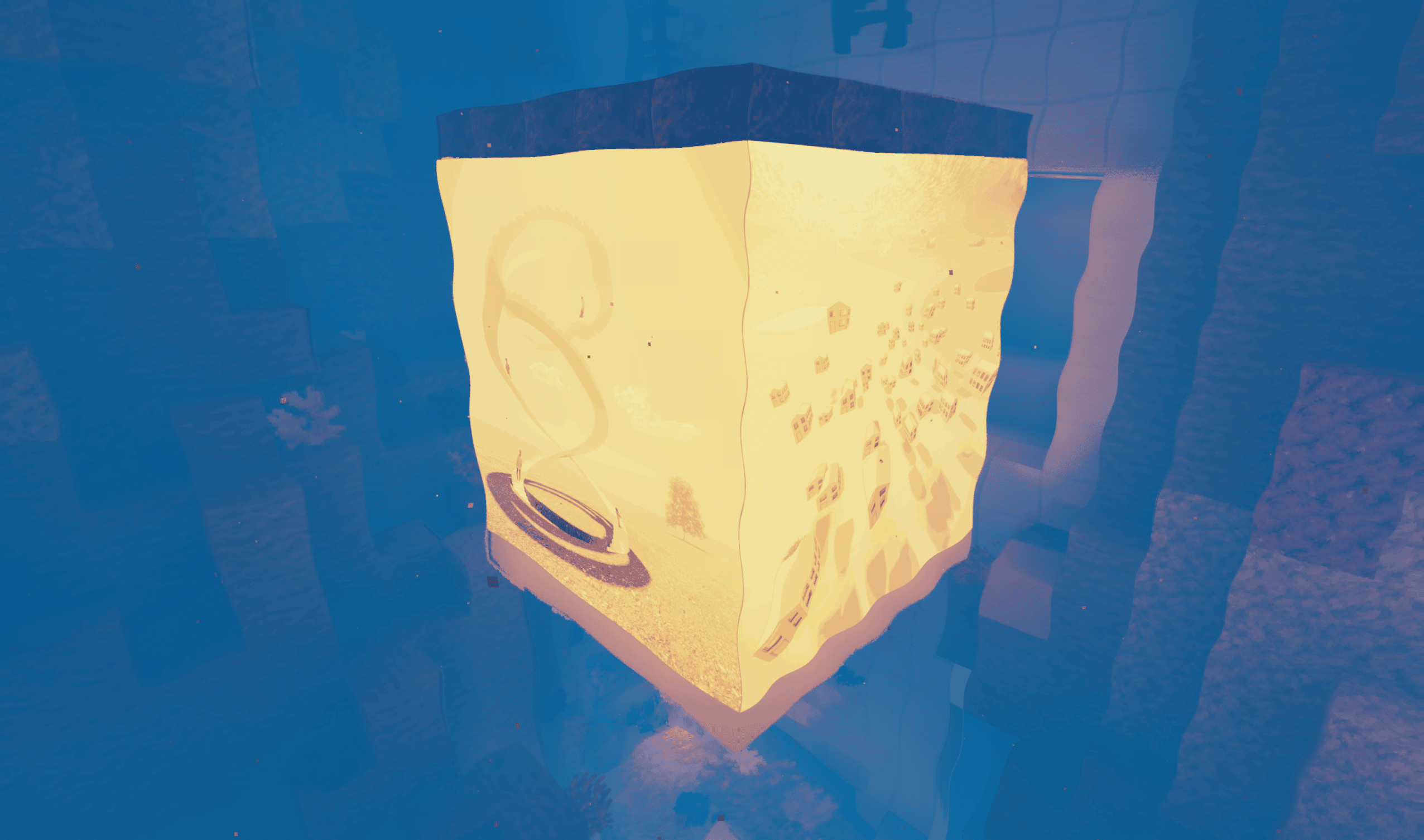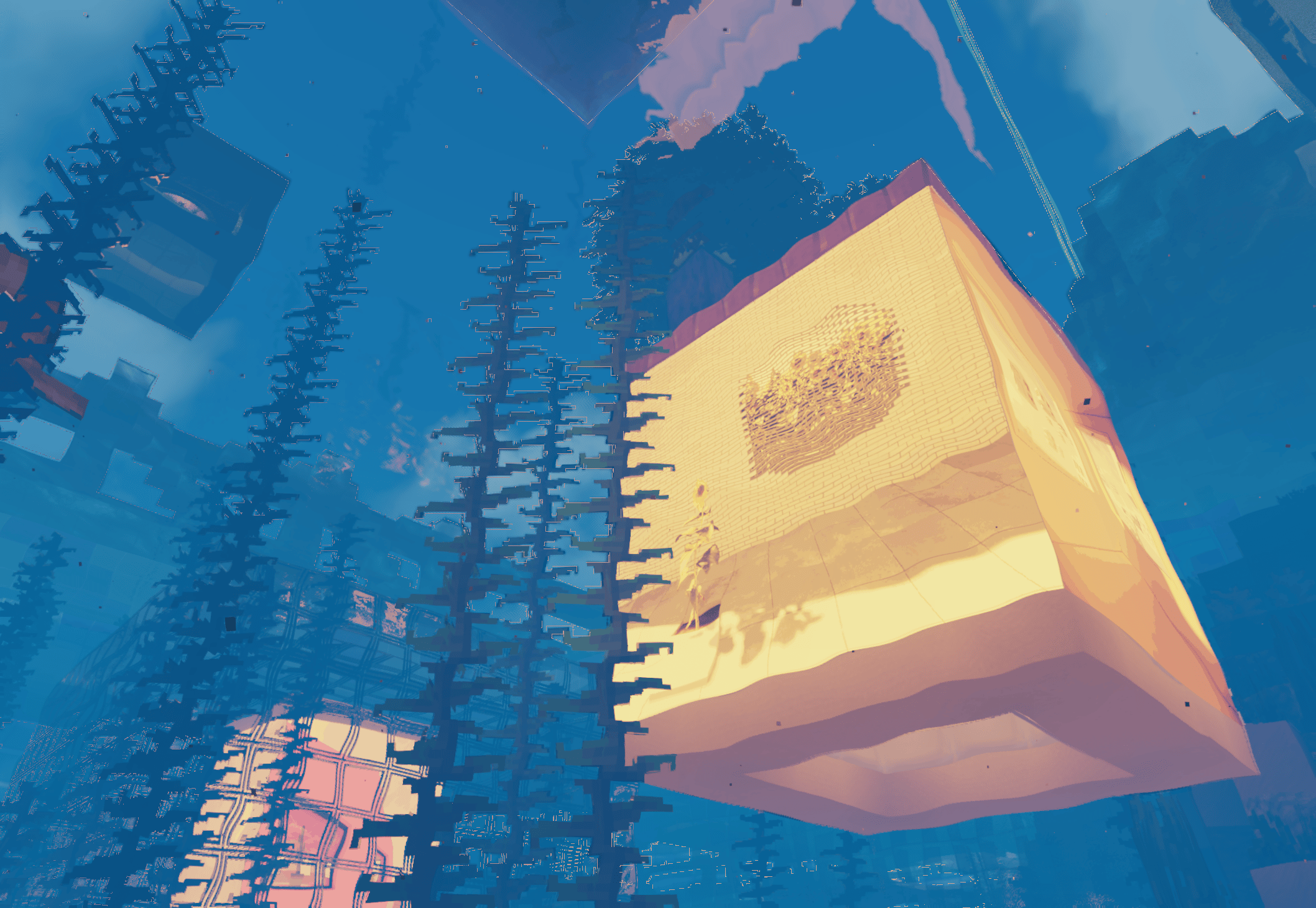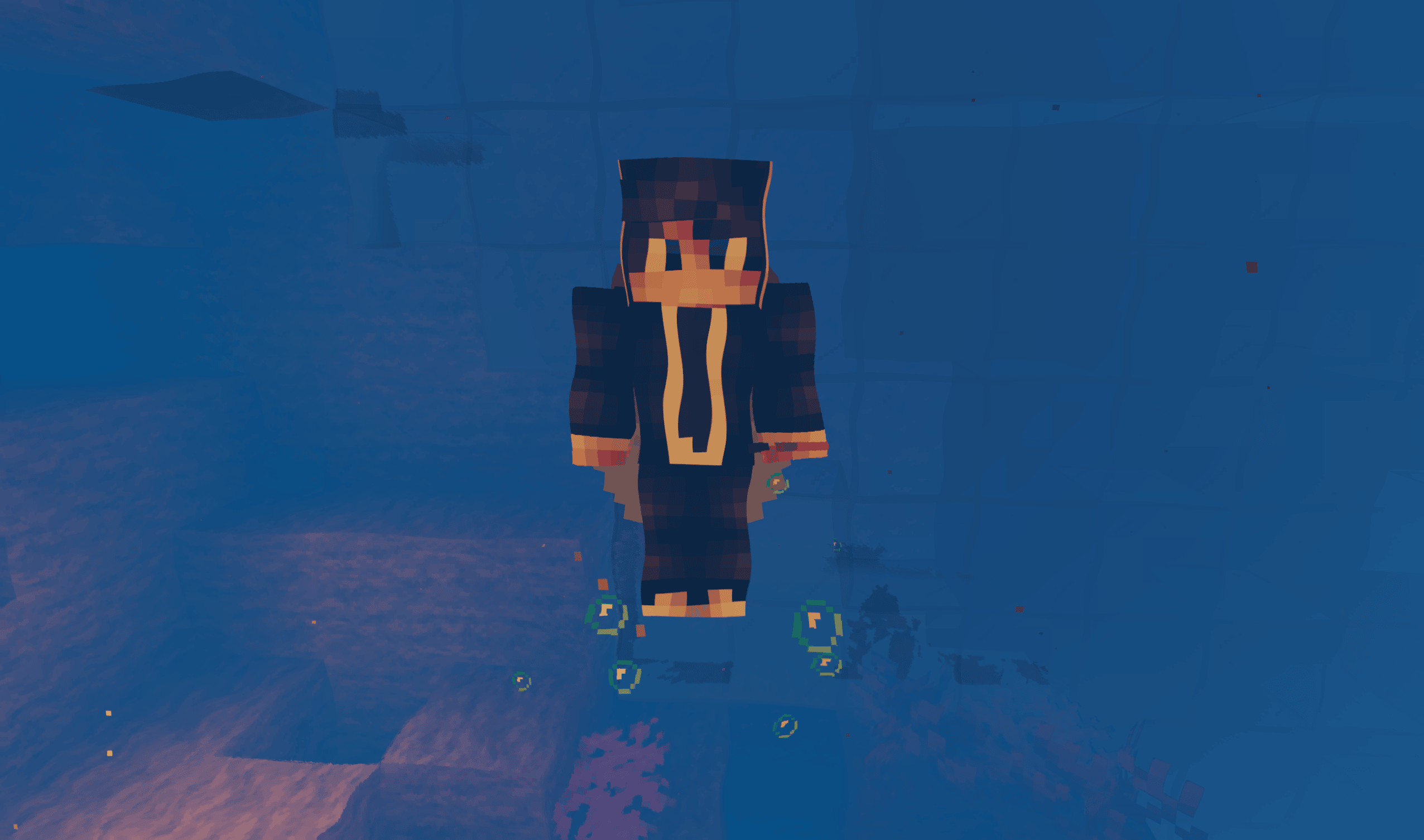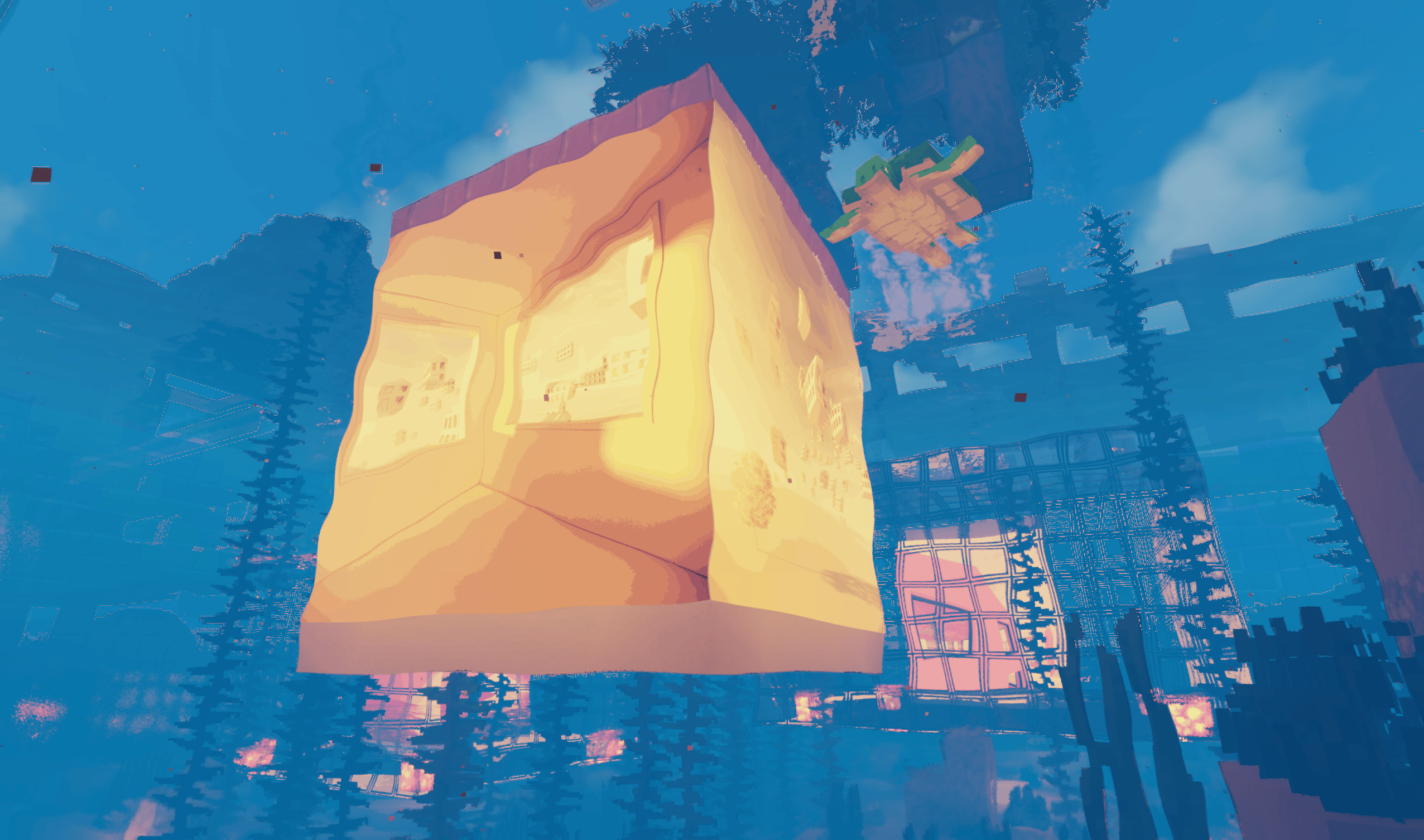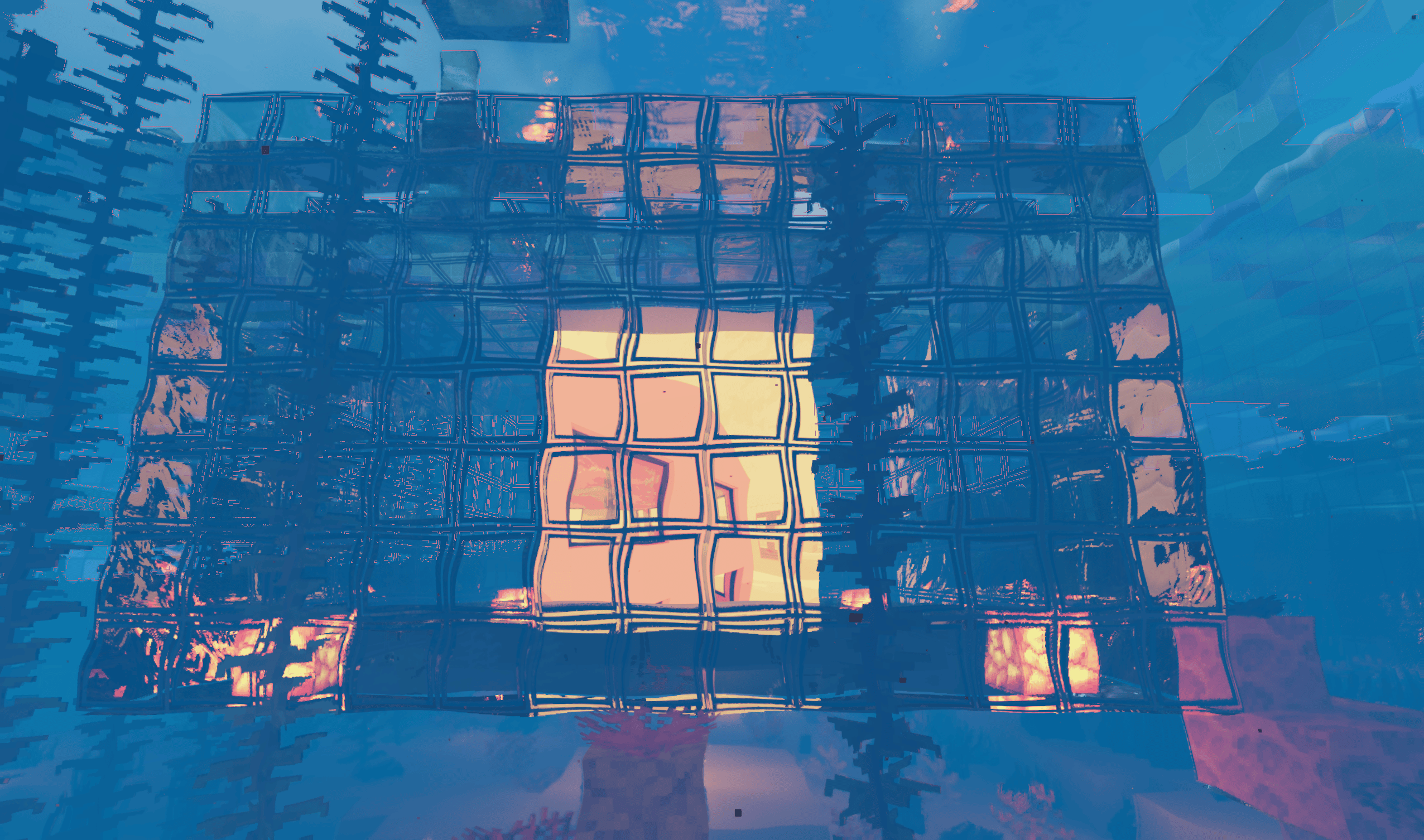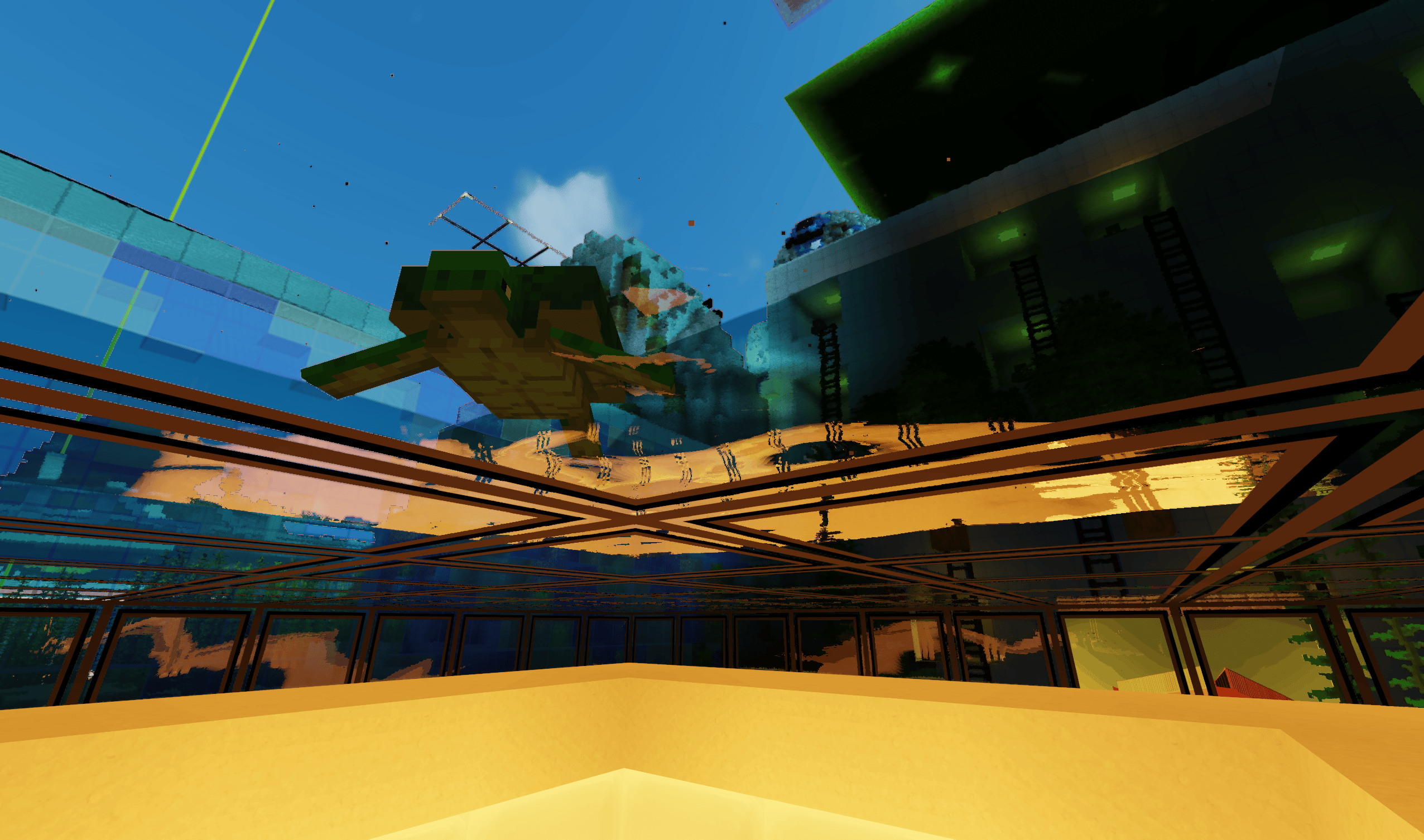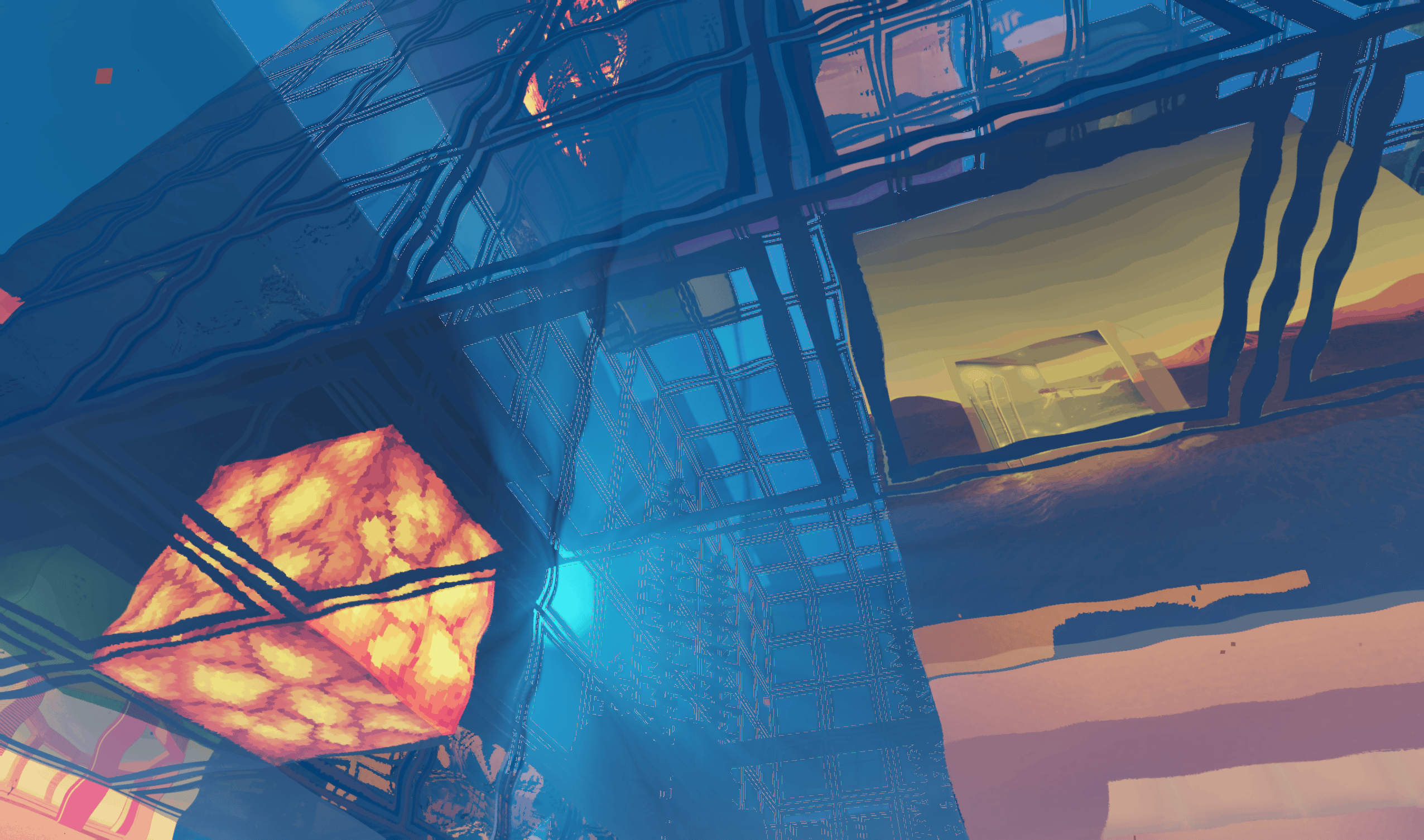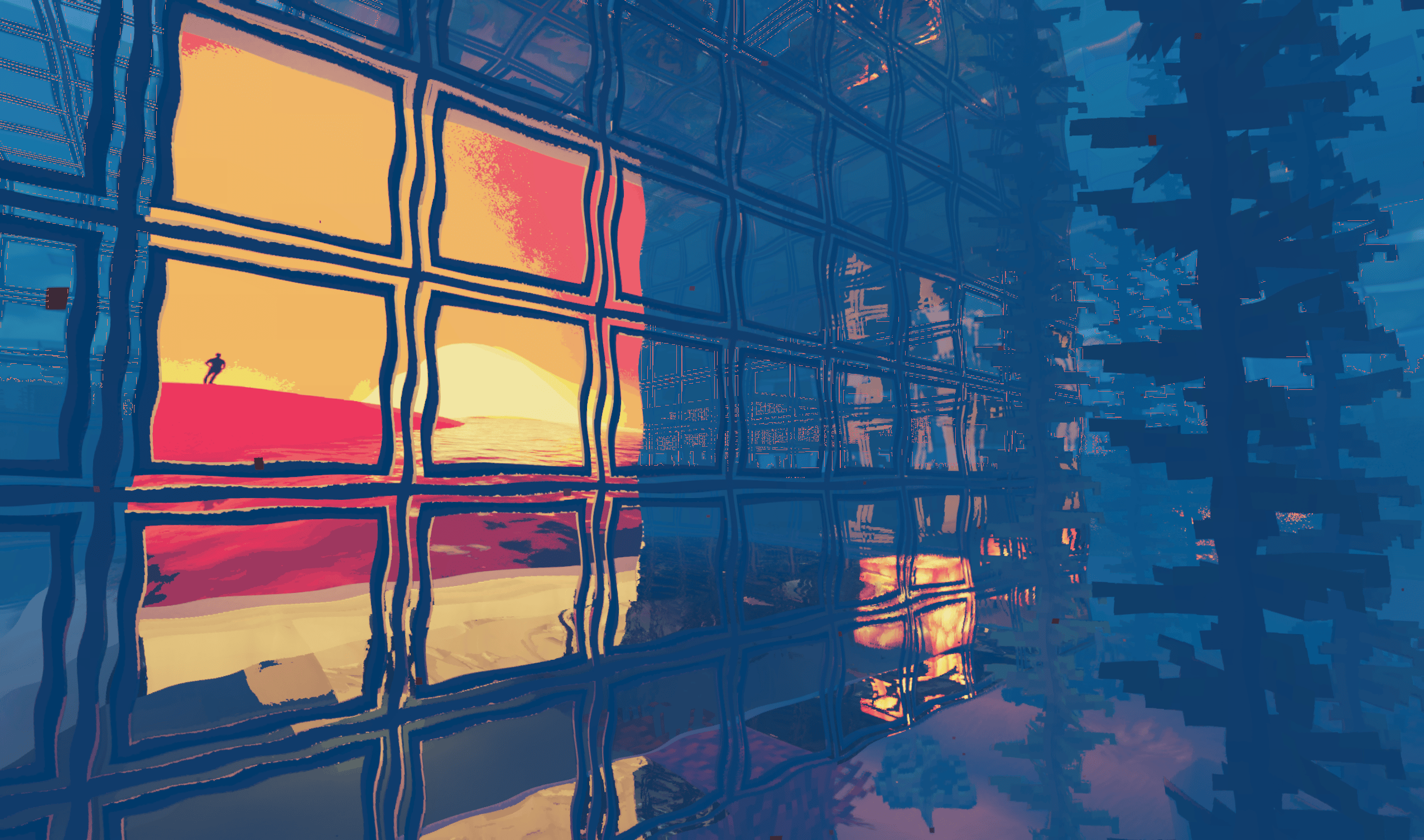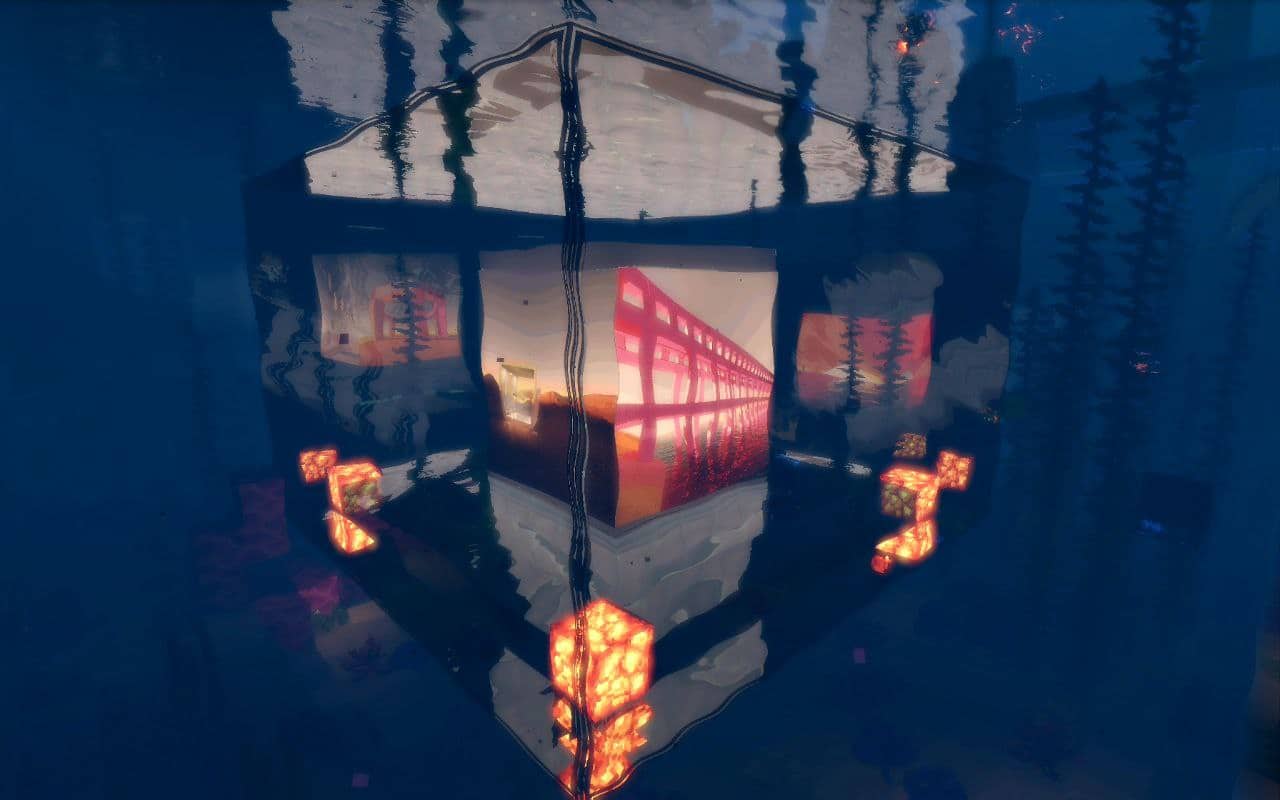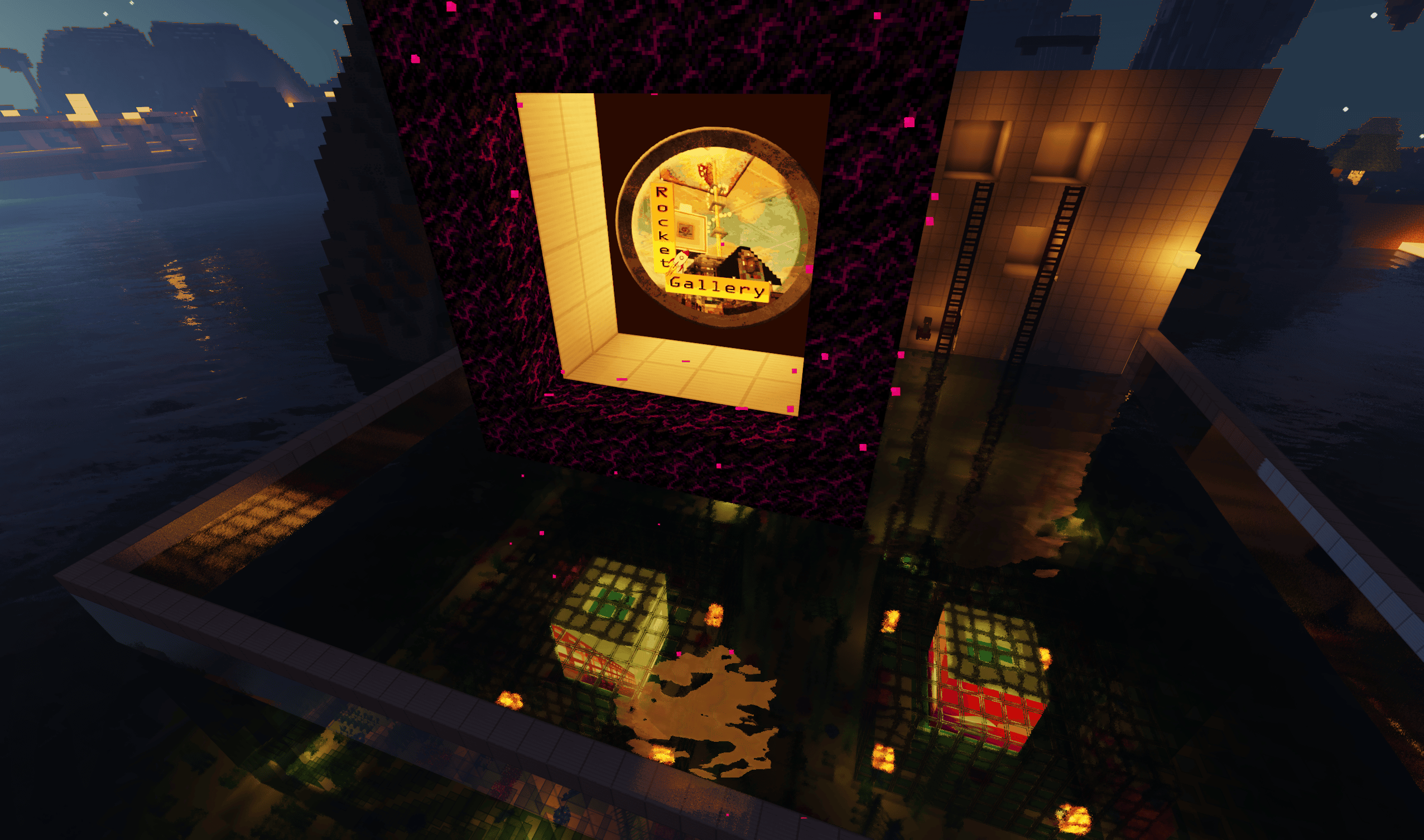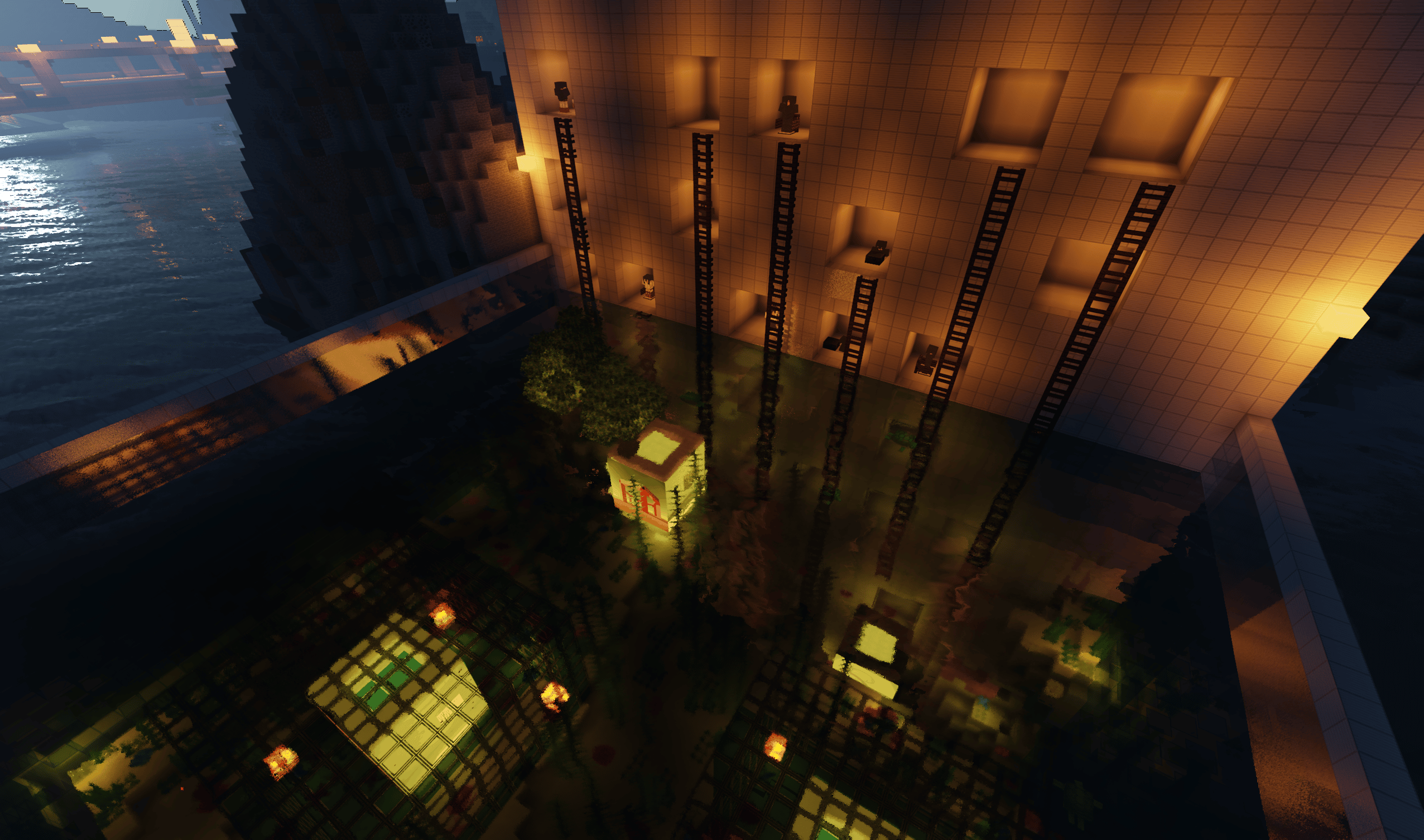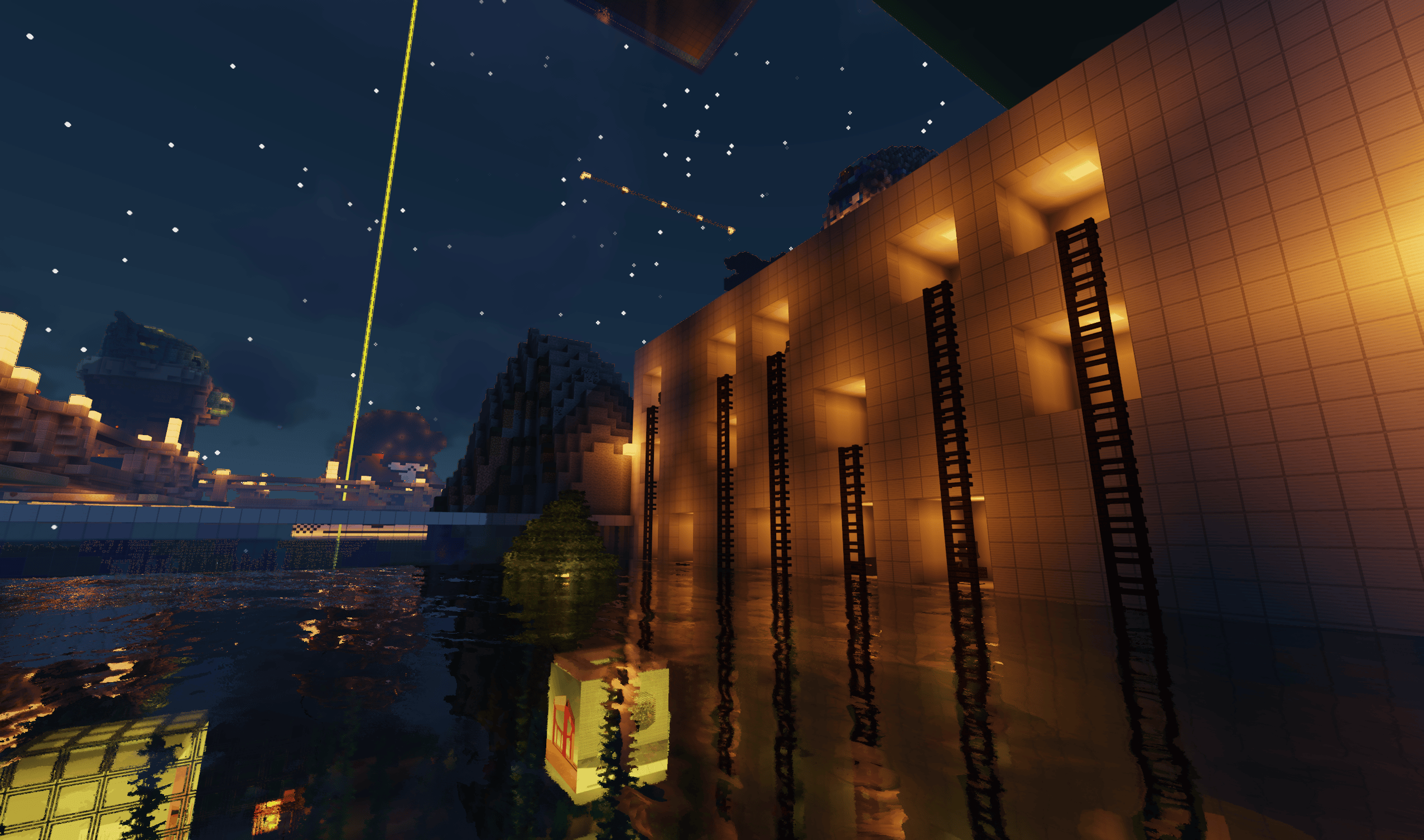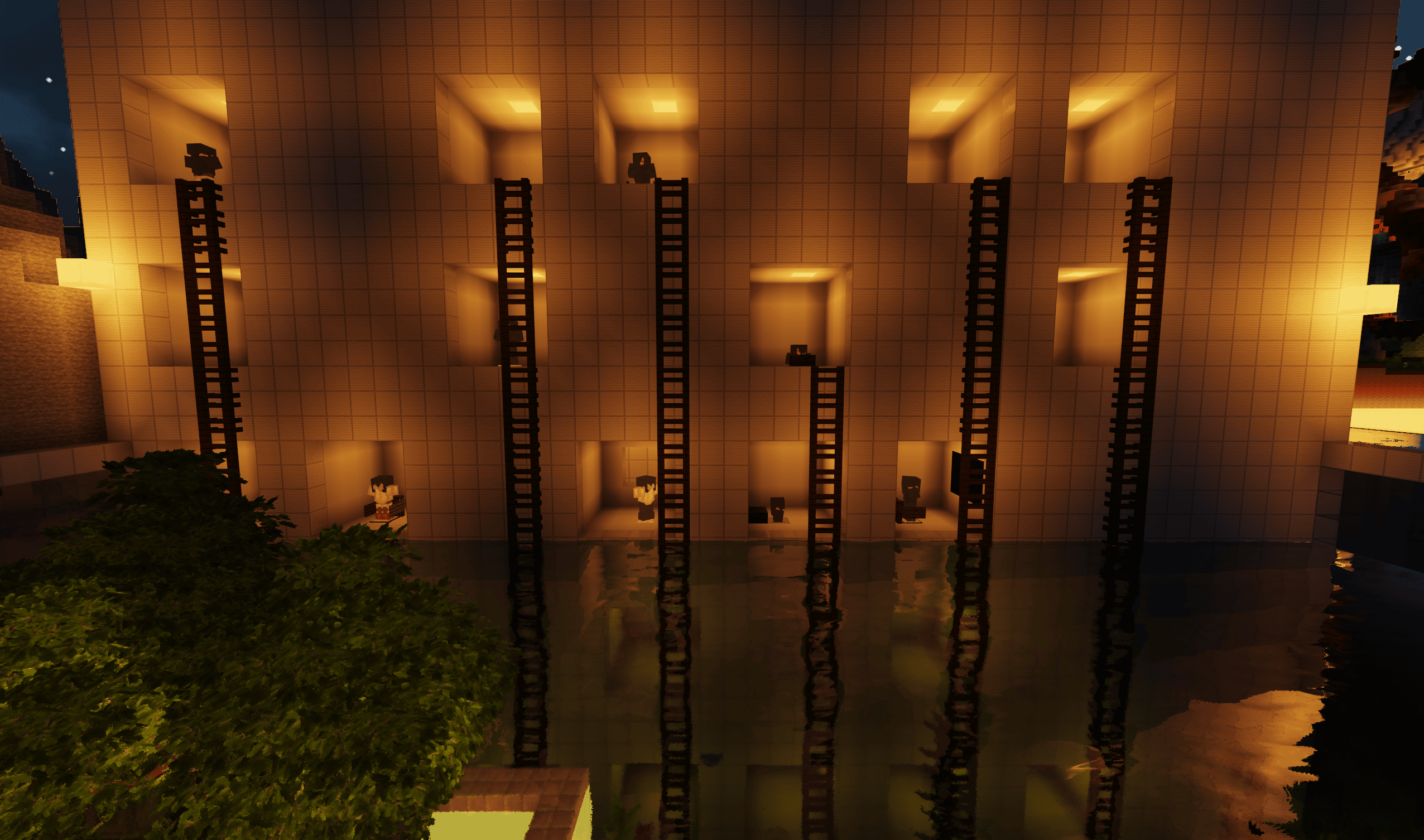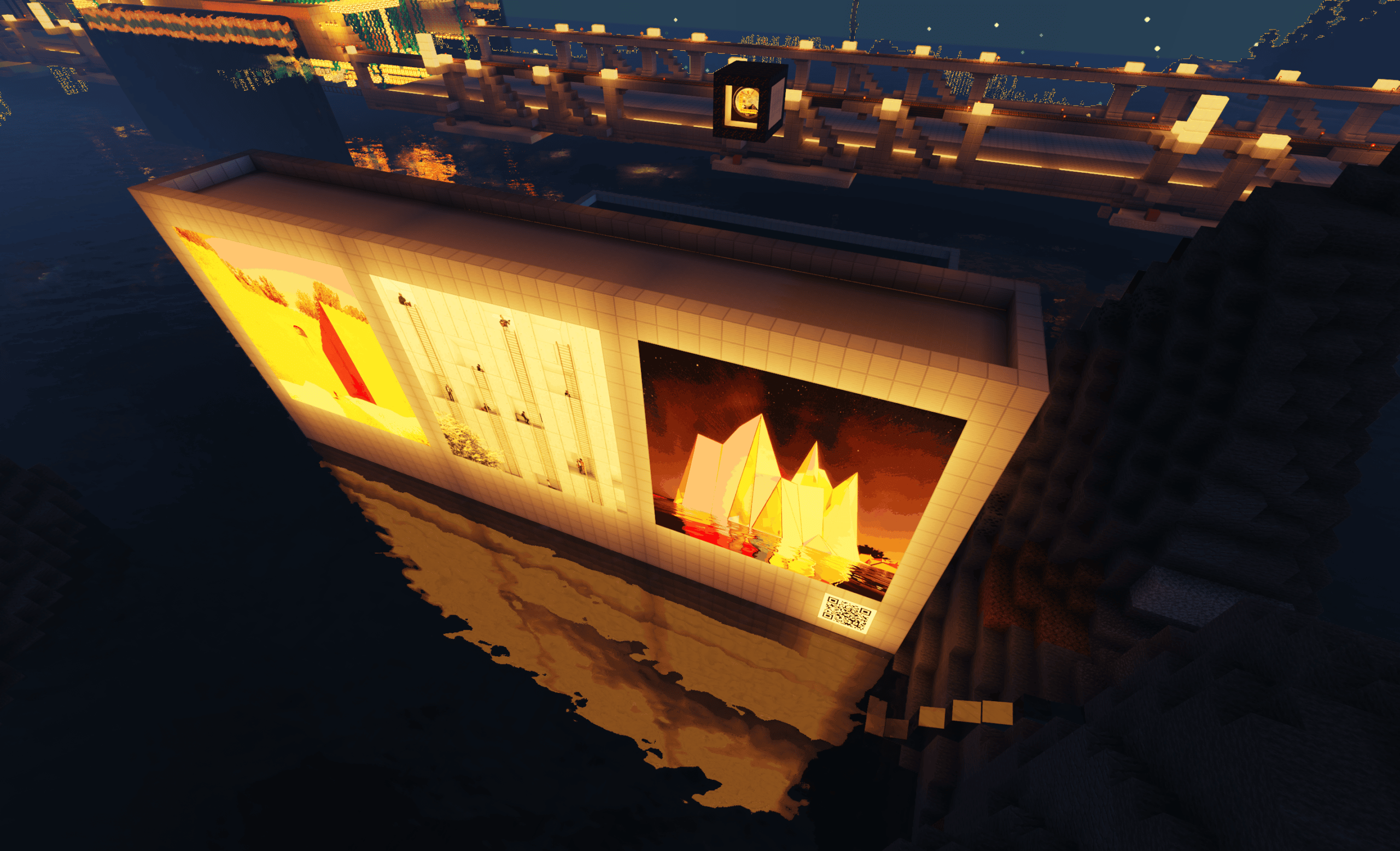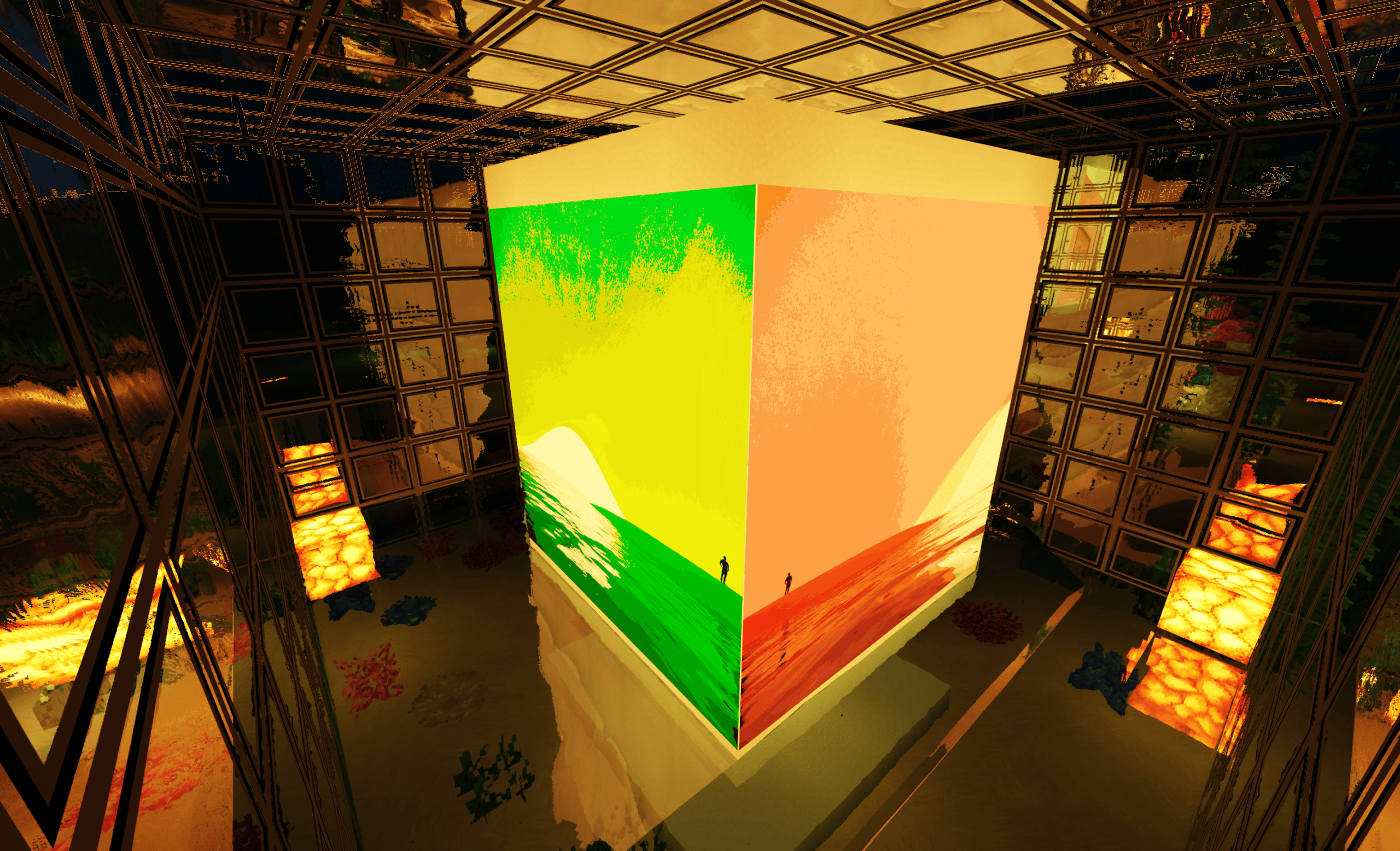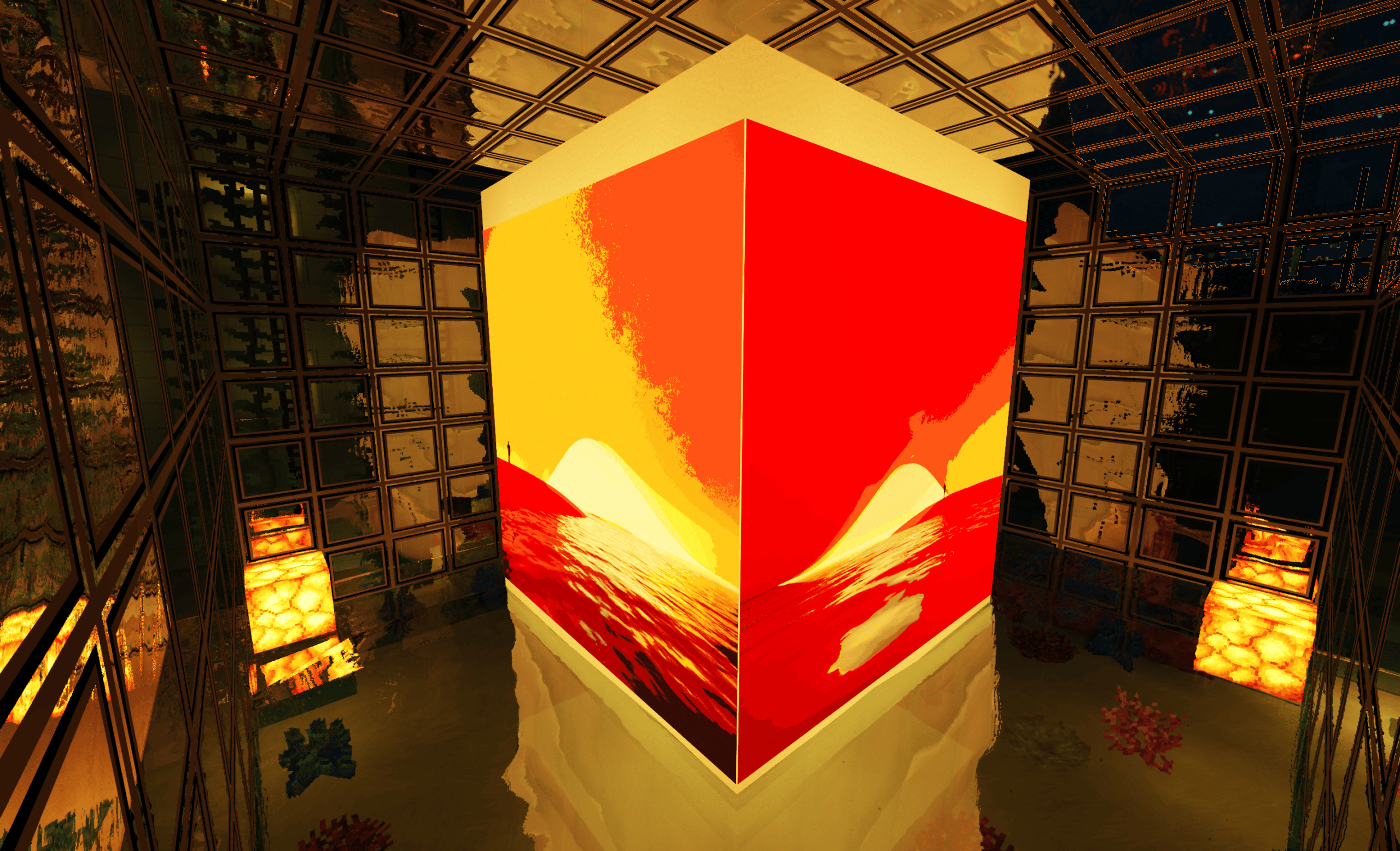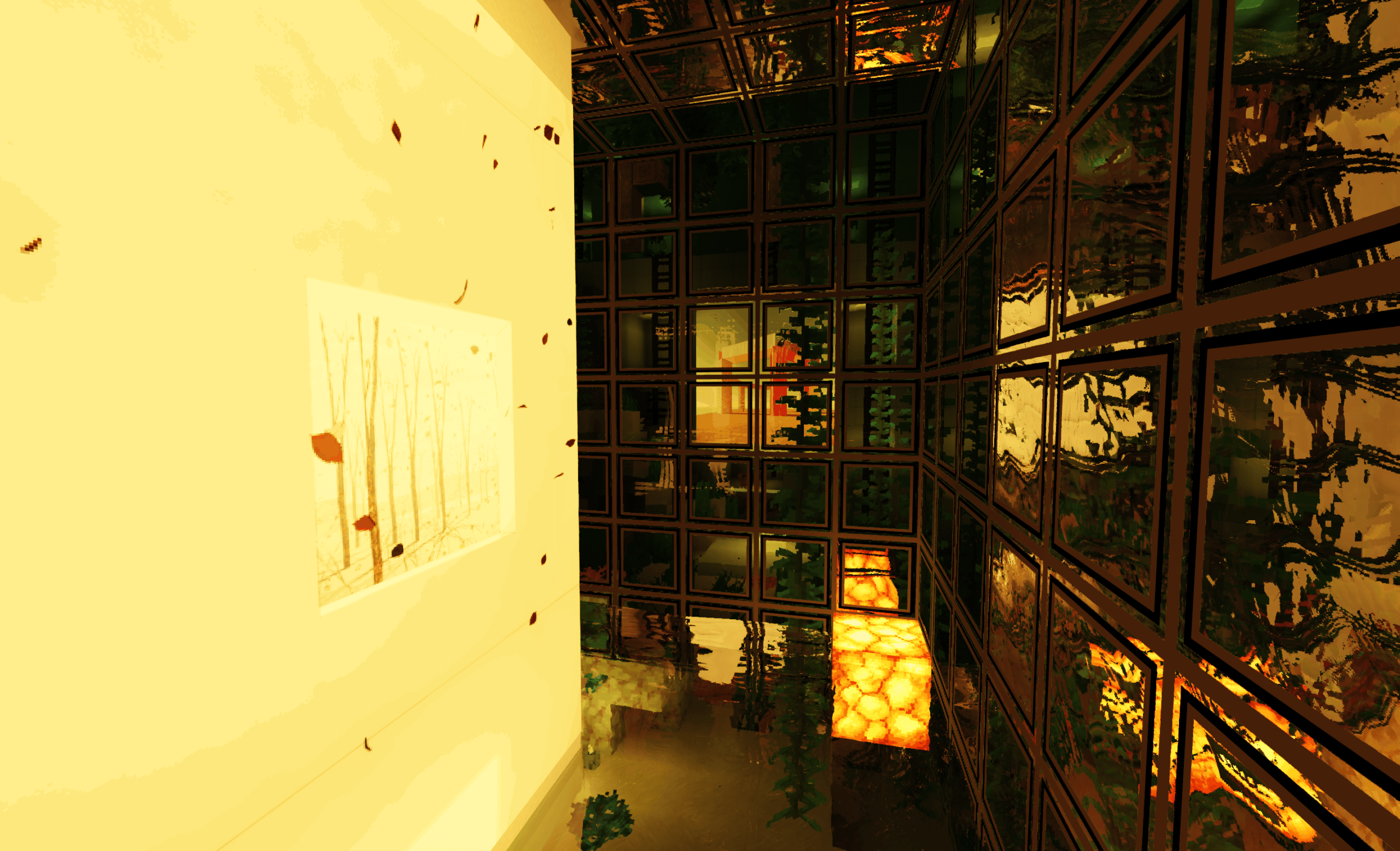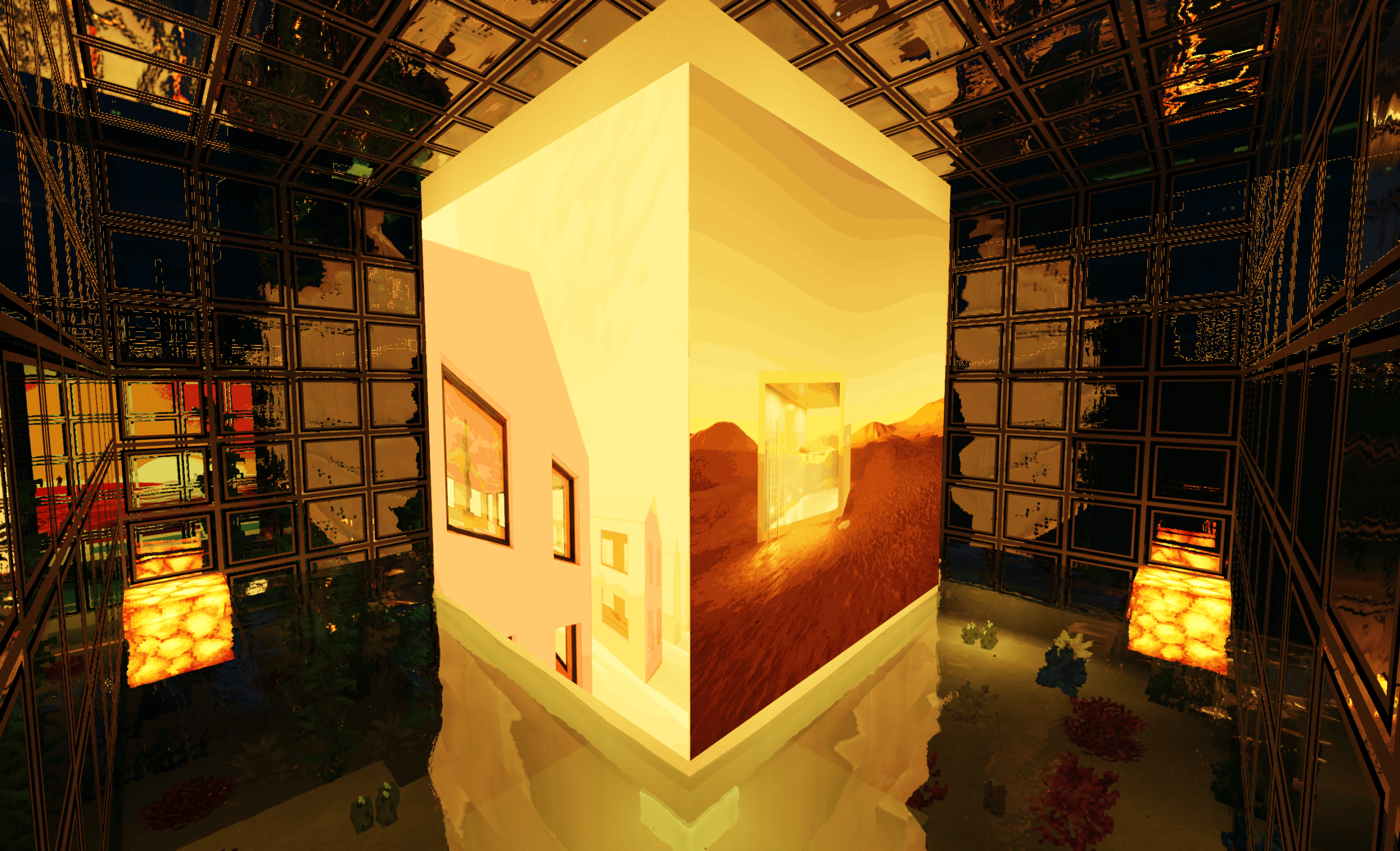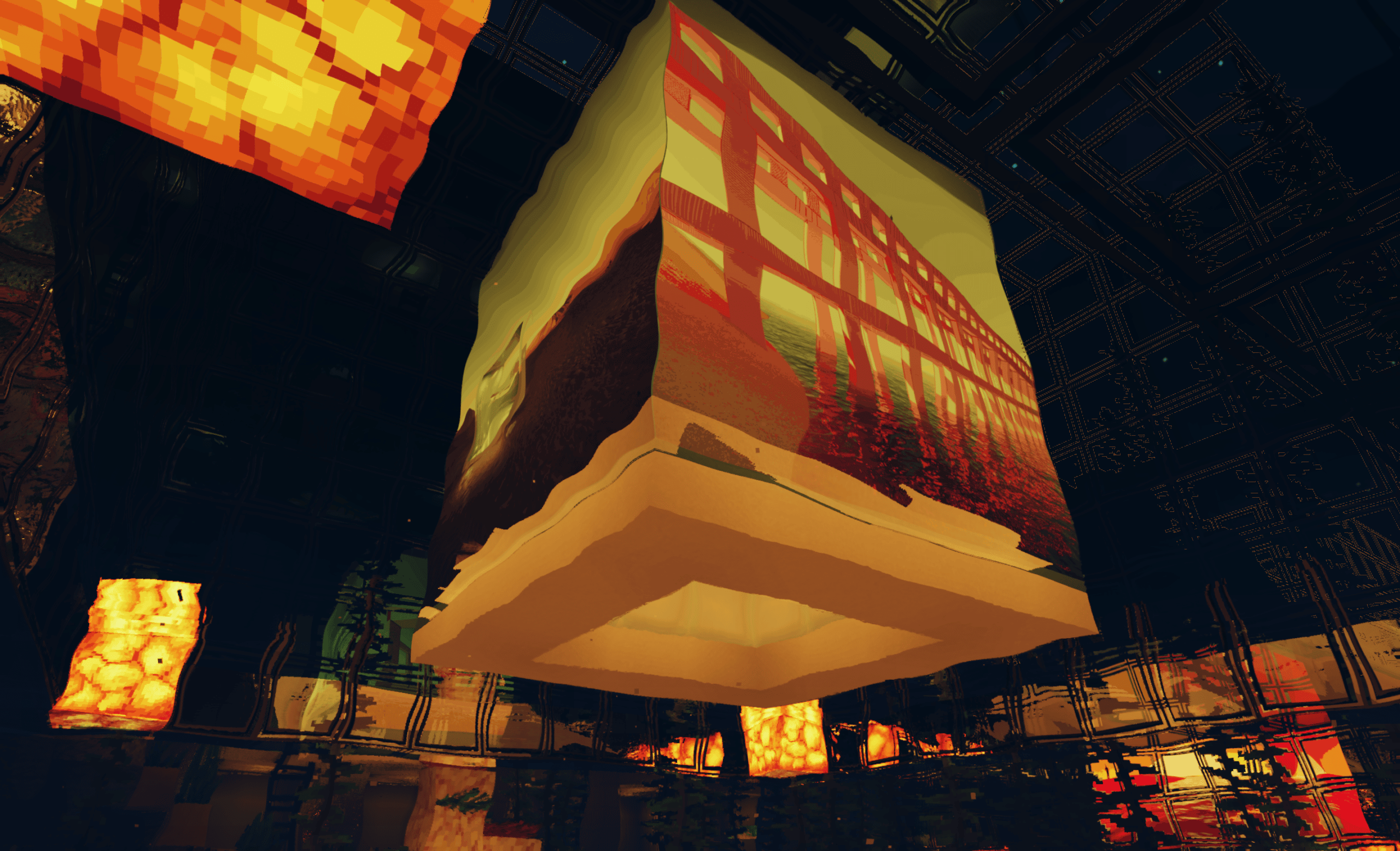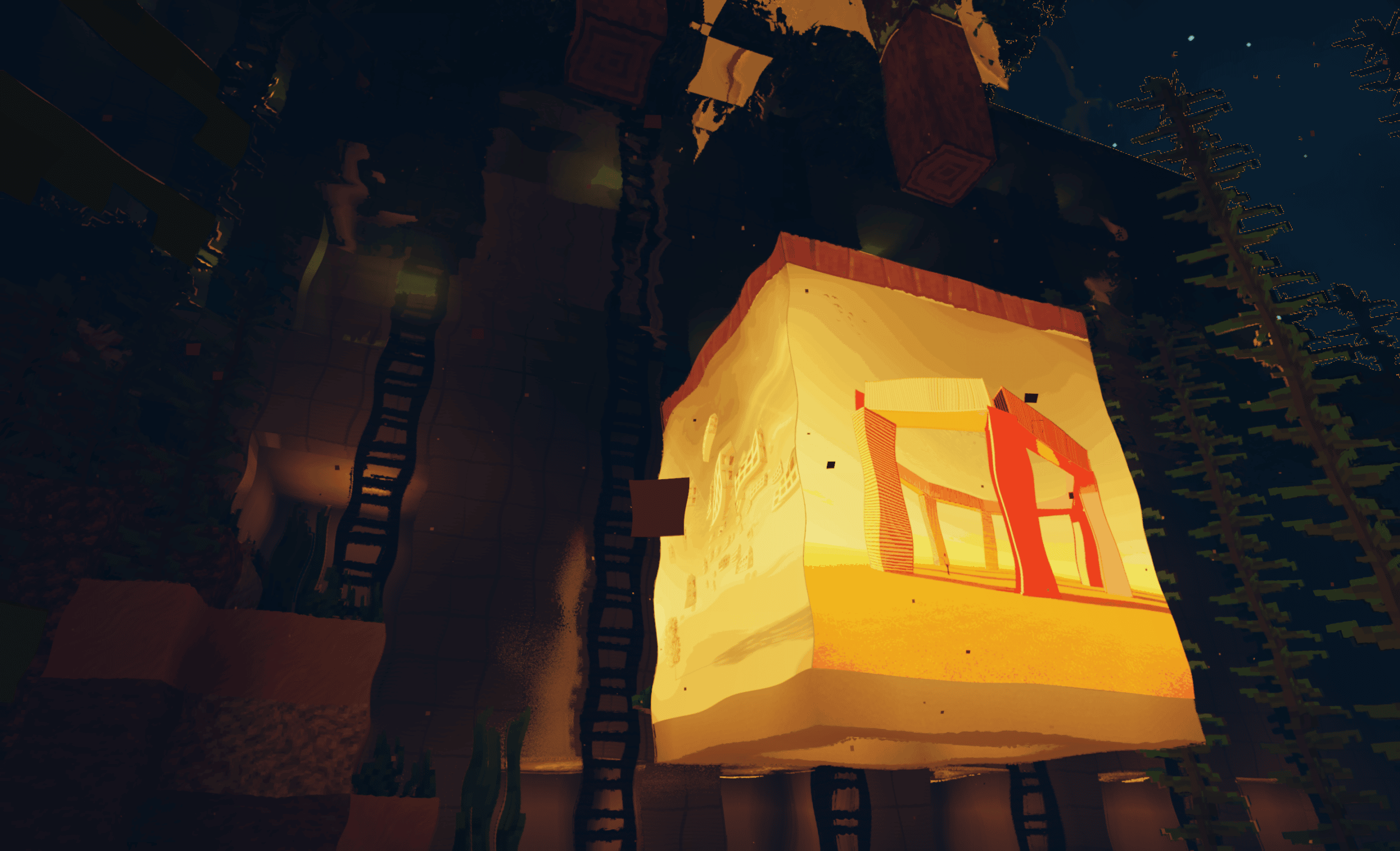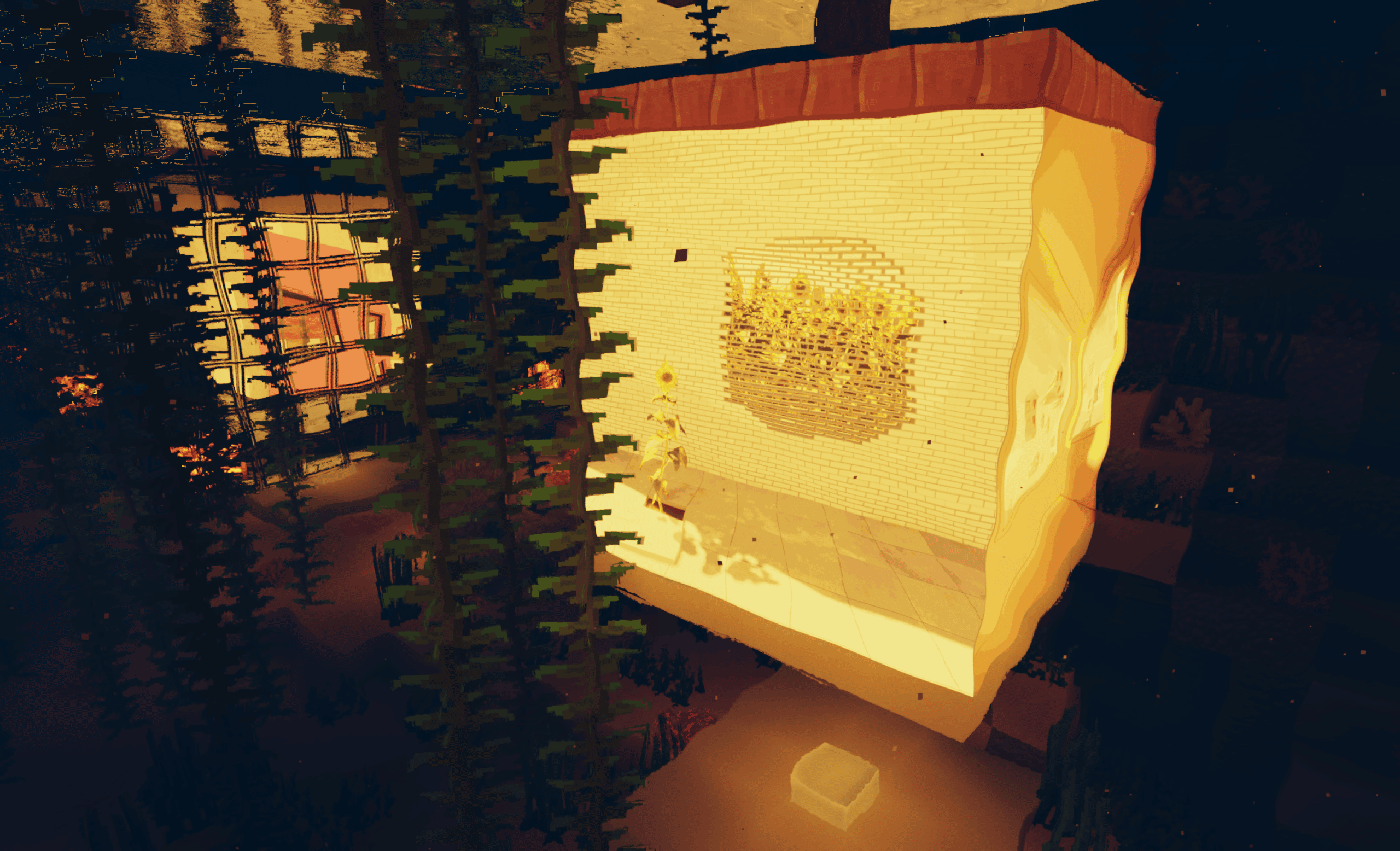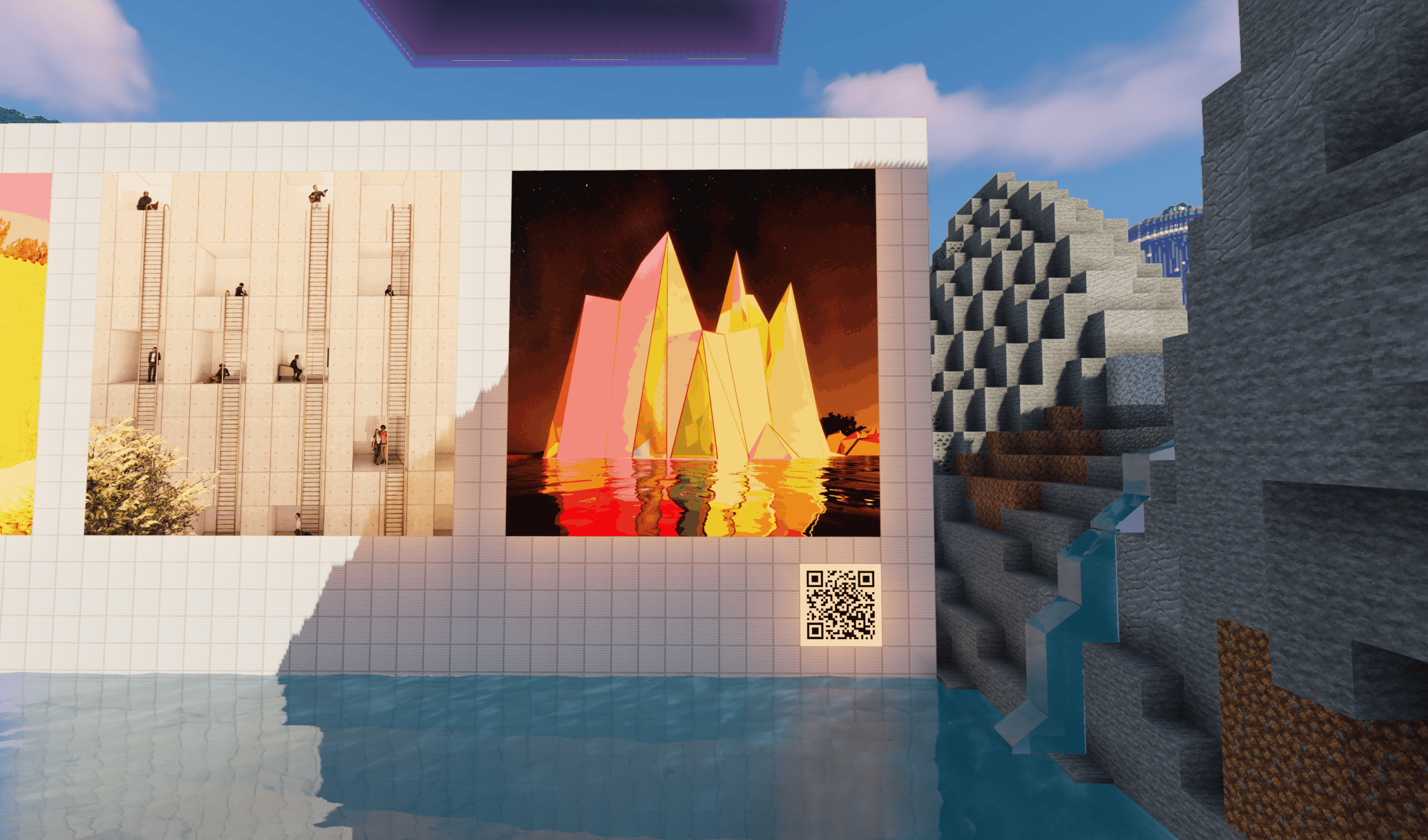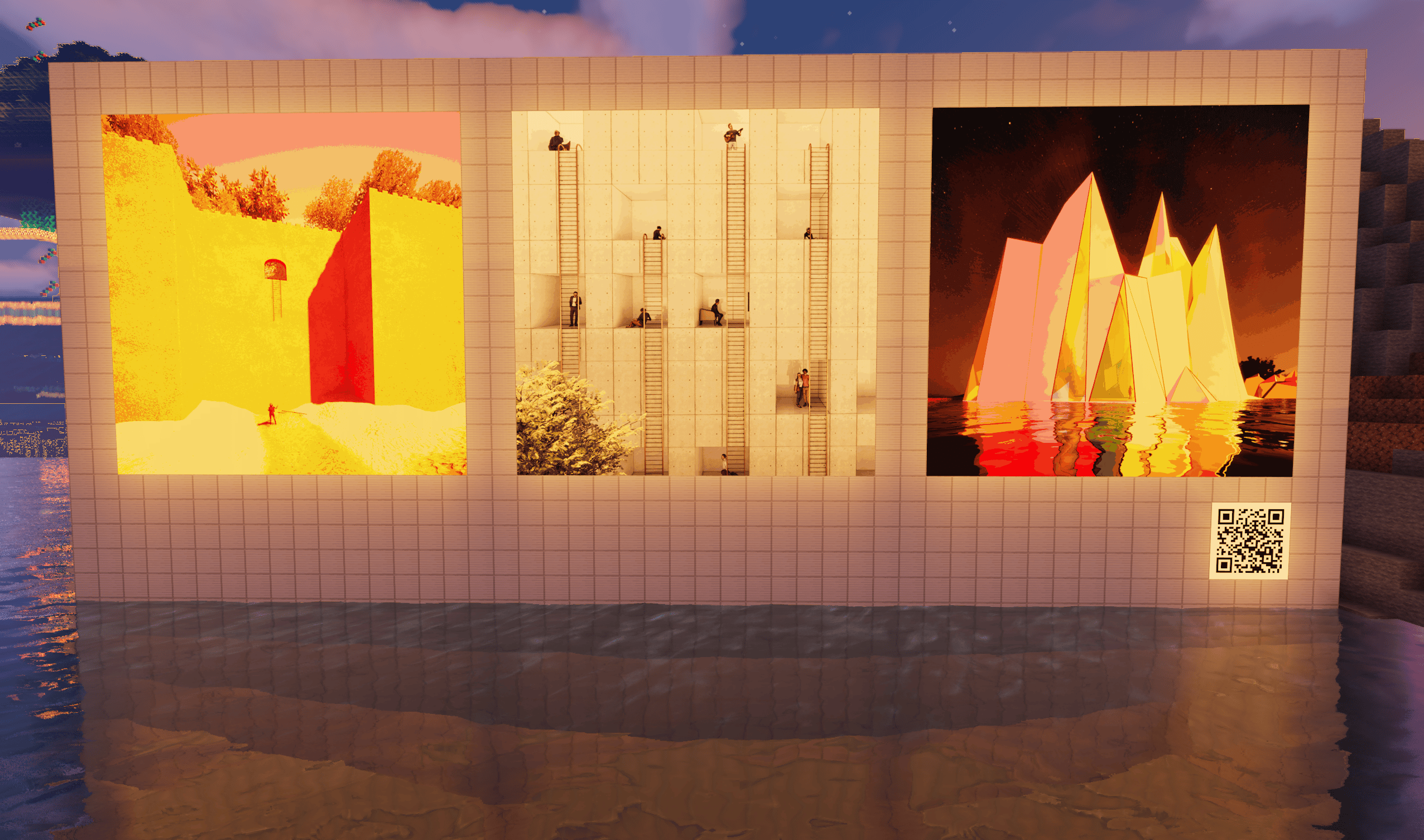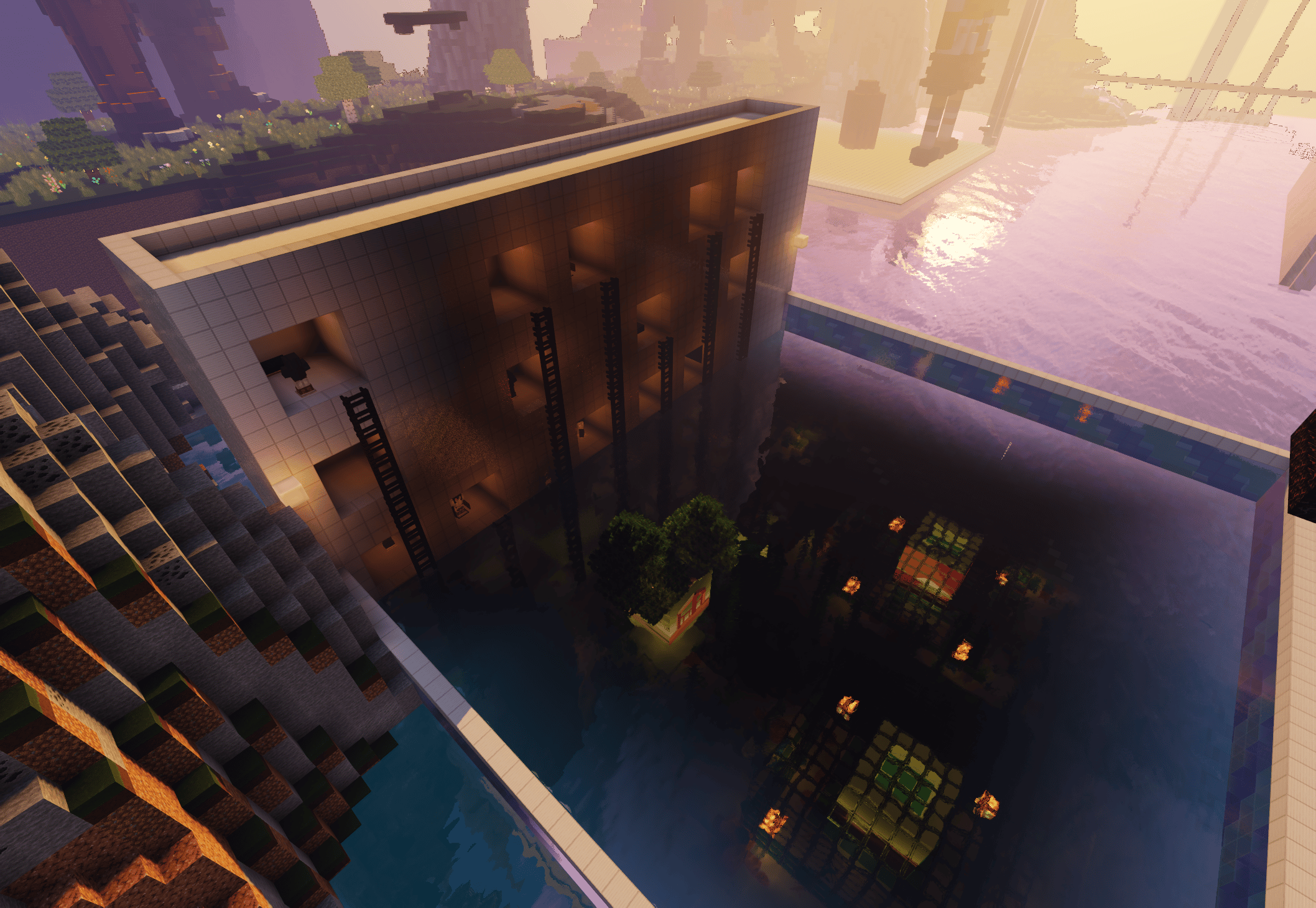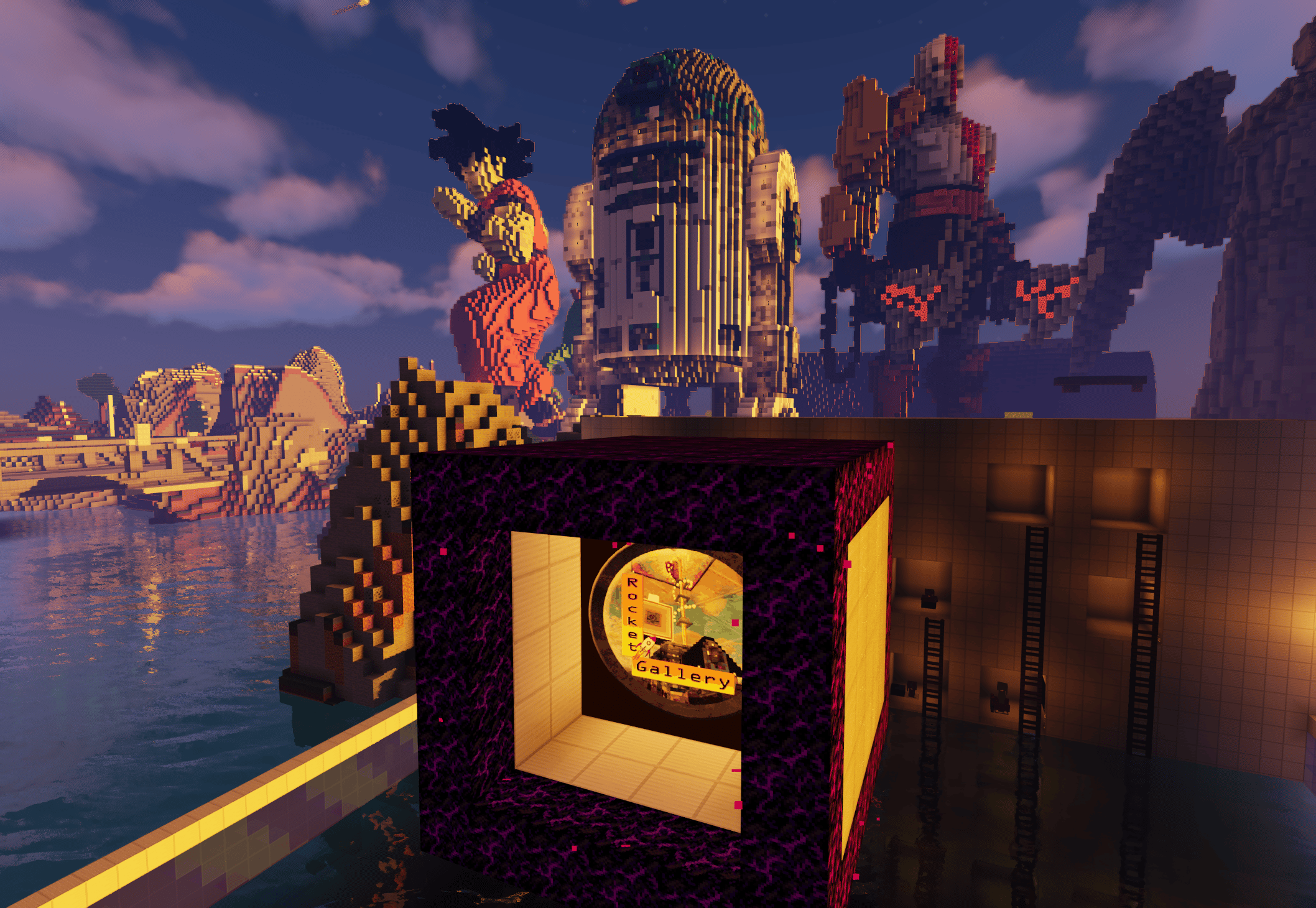 The Creation of Art by Videographer Yauggy
The Rocket Gallery
Are you an artist looking for a place to feature your artwork or NFT collections?  Well, get in touch with some of our amazing Uplift World Gallery owners and operators such as Andreas of The Rocket Gallery and see what can be done about getting a limited time or permanent exhibition into one of the most unique metaverses showcasing both real world and NFT art out there.
Are you a gallery owner featuring a variety of rotational exhibits in The Uplift World Metaverse that would like to have a feature article about a past, present, or upcoming show on our official site? Well, all you have to do is get in touch with Jimmy D in one of our official channels on Telegram or Discord and we will see what we can do to make just that kind of thing happen.

The Uplift World Official Links
*Article and associated images curated by Jimmy D, except for those distinguished by a * which were provided by The Rocket Gallery