Hello and welcome to The Giant Melon Shop!
Located a touch South of spawn in the Upluft at 2200, 2950, we are your one stop shop of something grand.
First of all we would like to say thank you. Thanks to the community who welcomed us so warmly into the Upluft and who helped us with so many things: with tools and armor at the beginning, with tips for building, with suggestions, with material and much, much more.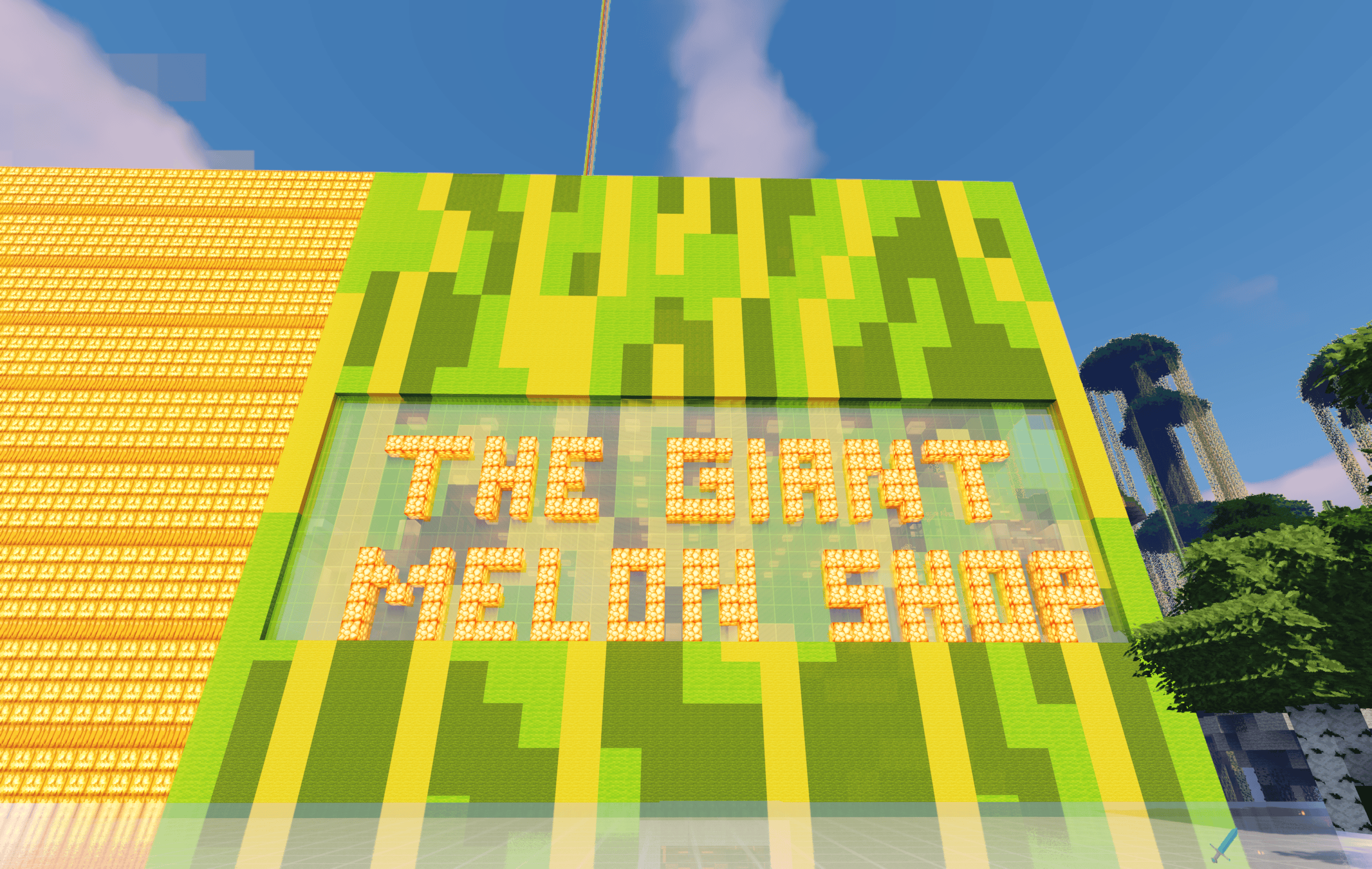 We from The Giant Melon would like to introduce ourselves: I'm Stahlmann271, coming from Germany and have been playing Minecraft since… well, Upluft 😀
My brother Einfachnathi is the owner of the giant pumpkin that grows right next to the melon. We are supported by our women, LunaAkua and Pyxis69.
Anyone who saw my beginnings in Upluft knows that I wanted to build something else first, a flying farm with several levels. But the plans changed, and after the villagers were liberated and shops were here, we wanted to build a large megastore together. The melon consists mostIy of wool, glass, and quartz. I think we succeeded too!
We have now opened some shops and the number is increasing every day! You can get building materials, stuff from the nether, tools, armor, potions, and all kind of enchanted books in The Melon Shop. There is even an aquatic floor. Many more things and some activities are waiting for you, so do join us if you have a chance.
You need XP to enchant something at our free to use anvills? No problem if you are brave enough to visit our underground mob floors. Bring your bow and arrows (or buy them before you enter) for the mob shooting range! It is a one way entry, meaning if you're in it you'll need to fight your way all the floors up to the exit (it will be complete soon!).
We found a funny way for you to help the melon grow: buy some eggs and try to hit the target block. We want to see many little chickens 😅
You want to be part in the melon? Grab a book & quill, write something down and throw the book back in the hopper. We will display it at our lecterns.
A visit to The Melon Shop is totally worth it!
So let us take a look into some of what we have created together…
The view from the outside, the entrance is at train level.  You can also see the floating islands to the right from ChaosMagician, what a great neighbour!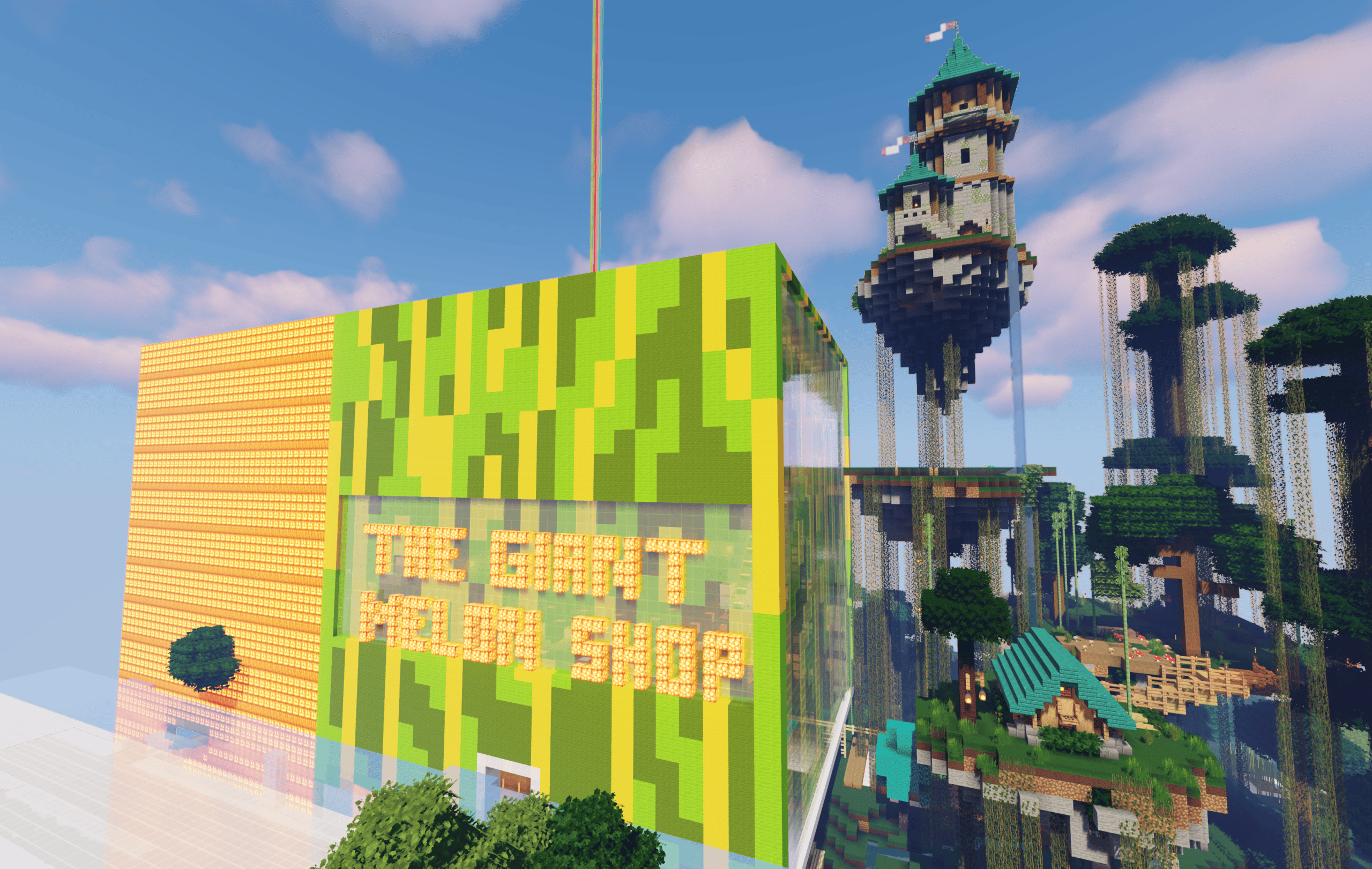 Side view with the glass wall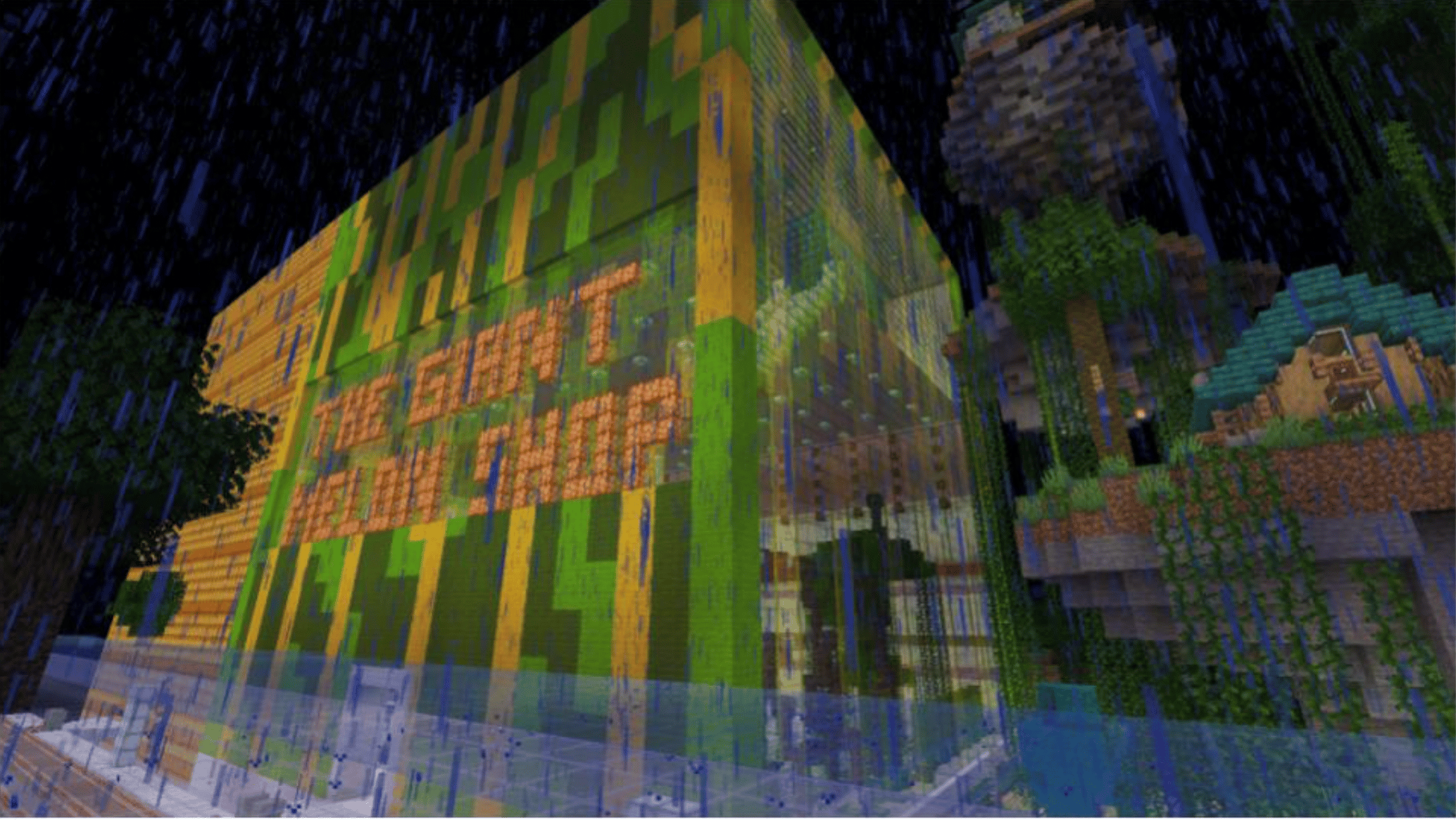 Let's go inside on the ground floor, grab some melon, and have a look around at all the goods up for sale!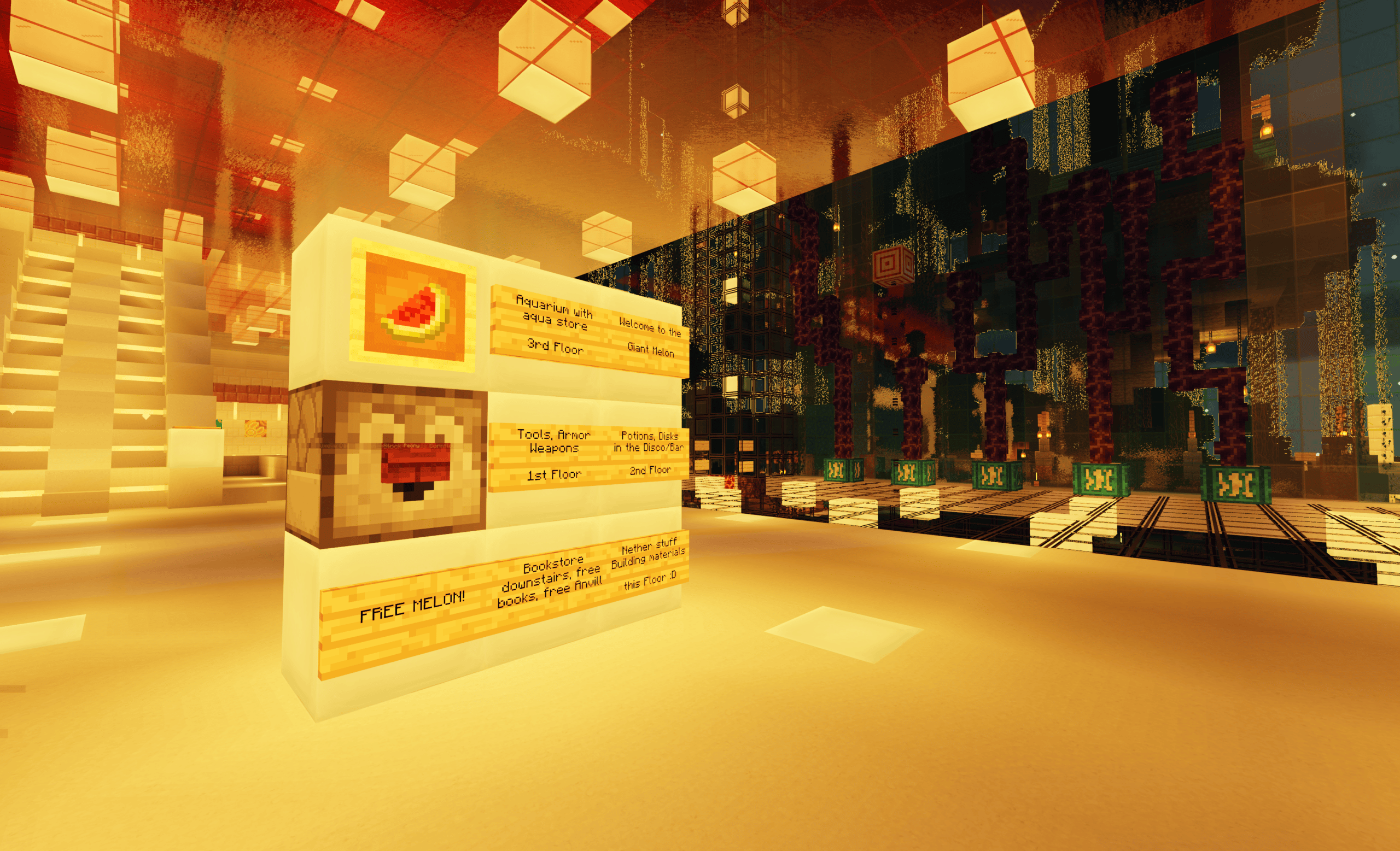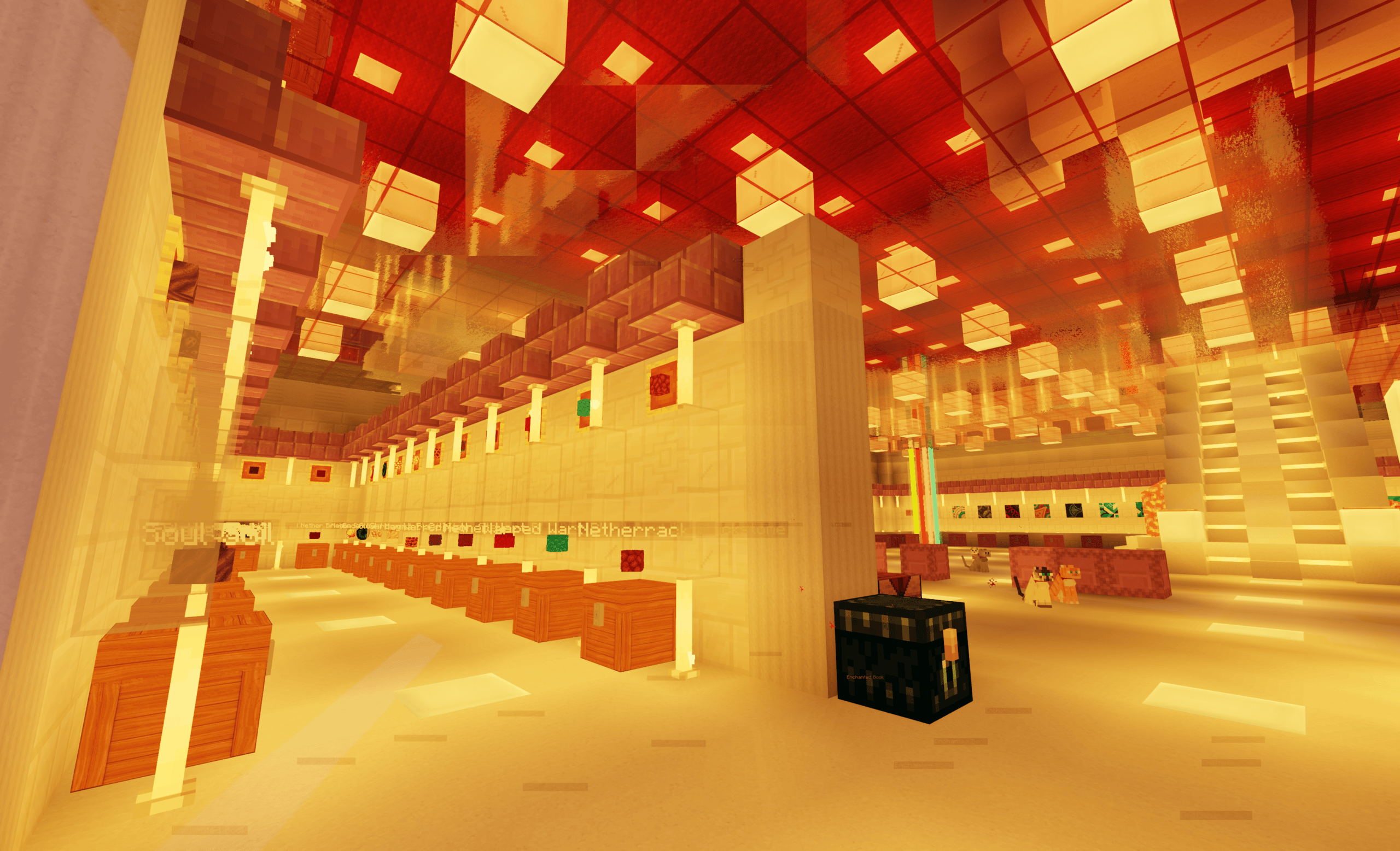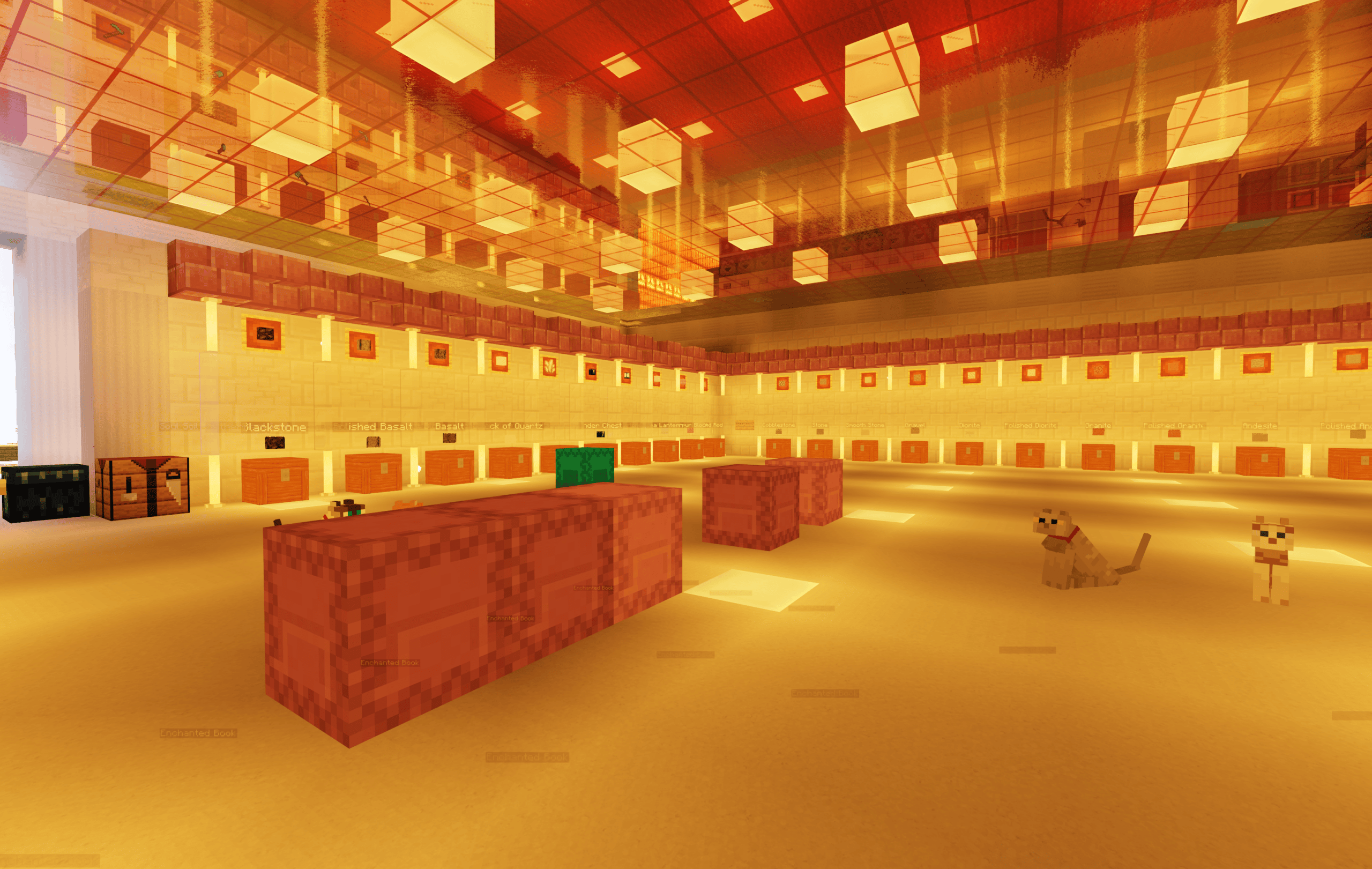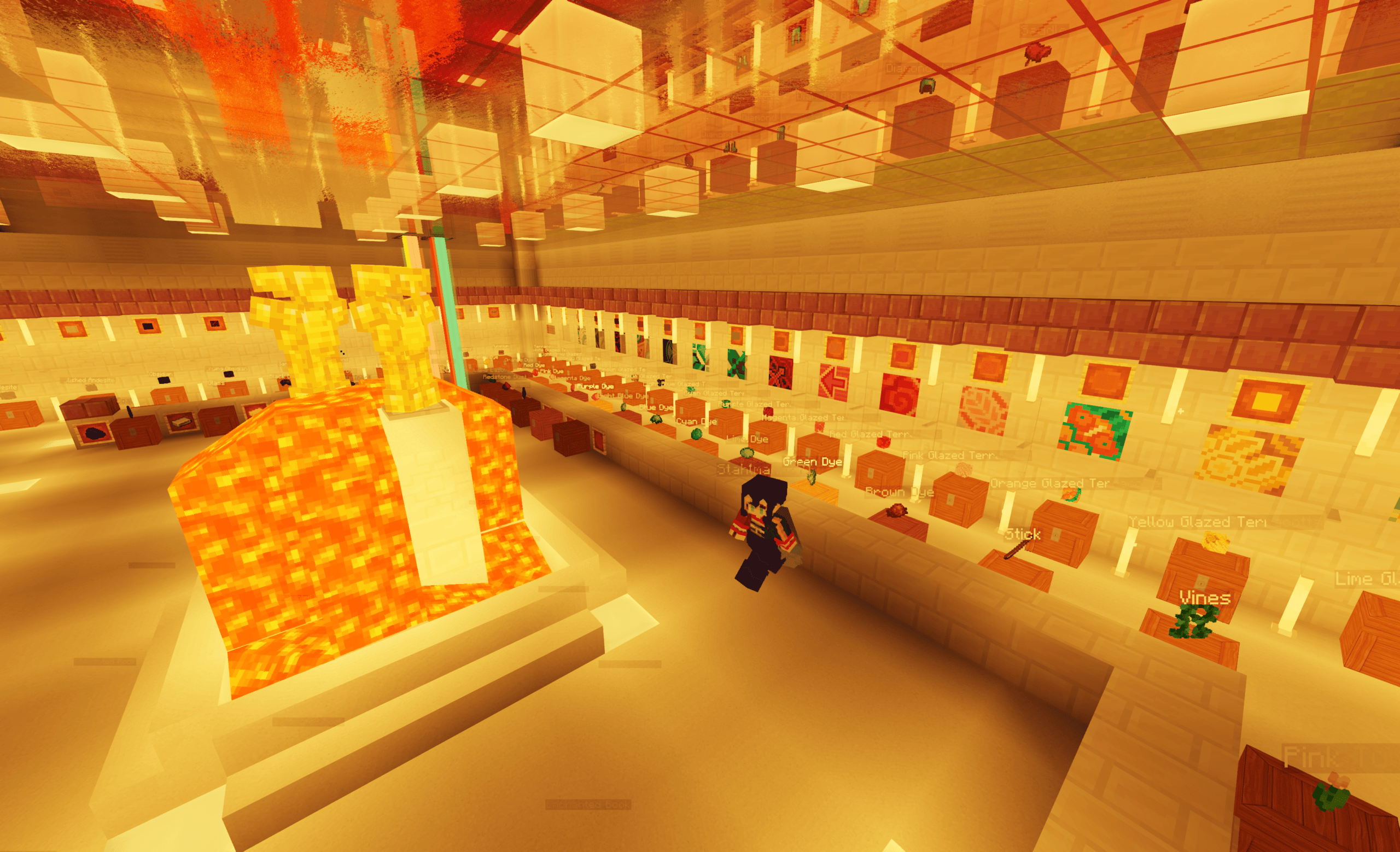 The green space inside is also worth a gander.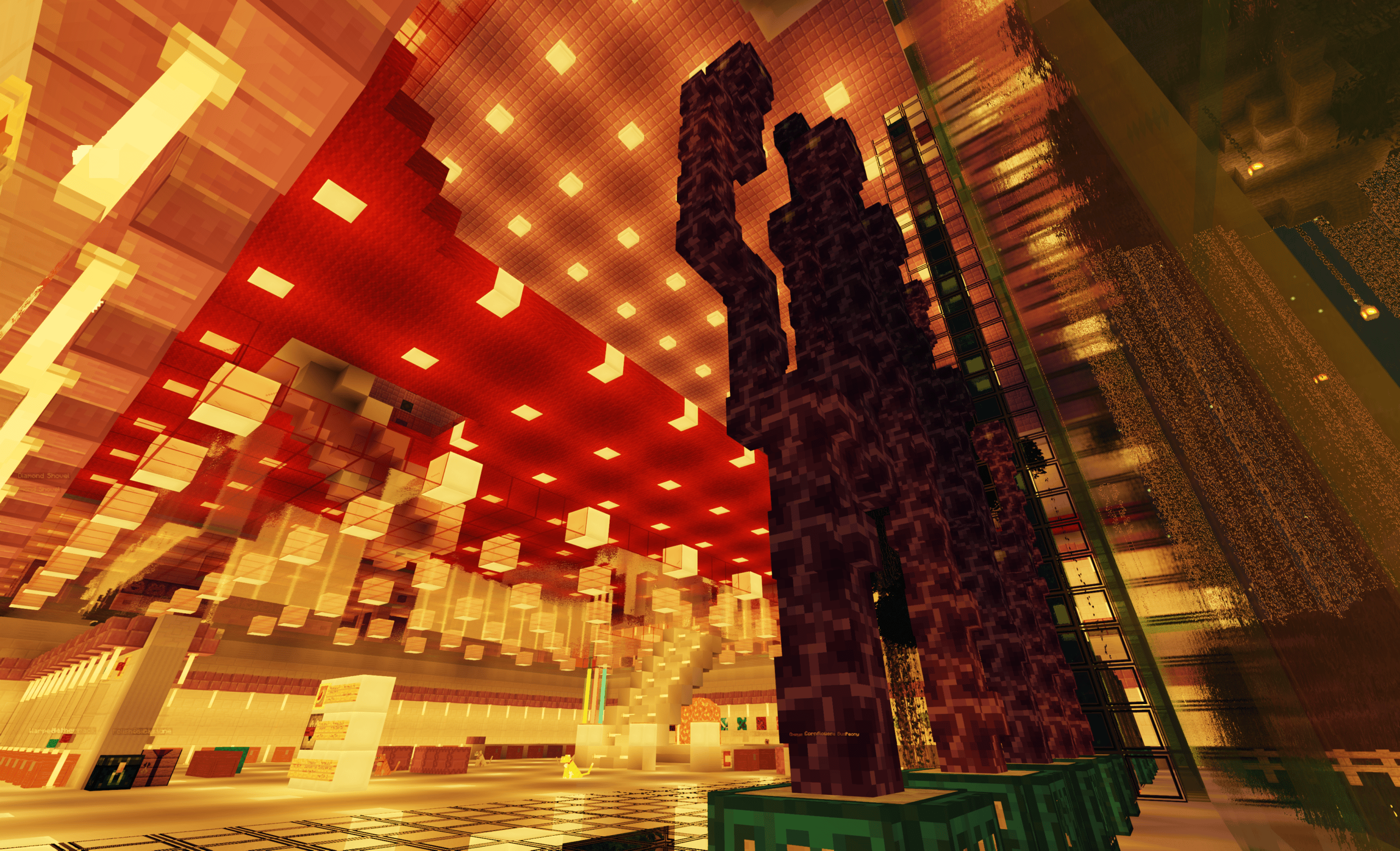 Upstairs houses the disco, a bar, and the aquariums. Downstairs the library and XP power up zone. Let's go upstairs first where we can find armor, tools and other stuff. There will be a dropper wall for new users to get some basic tools and other things. Some stock in the giant pumpkin to refill shops. If something is empty or you need more, let us know!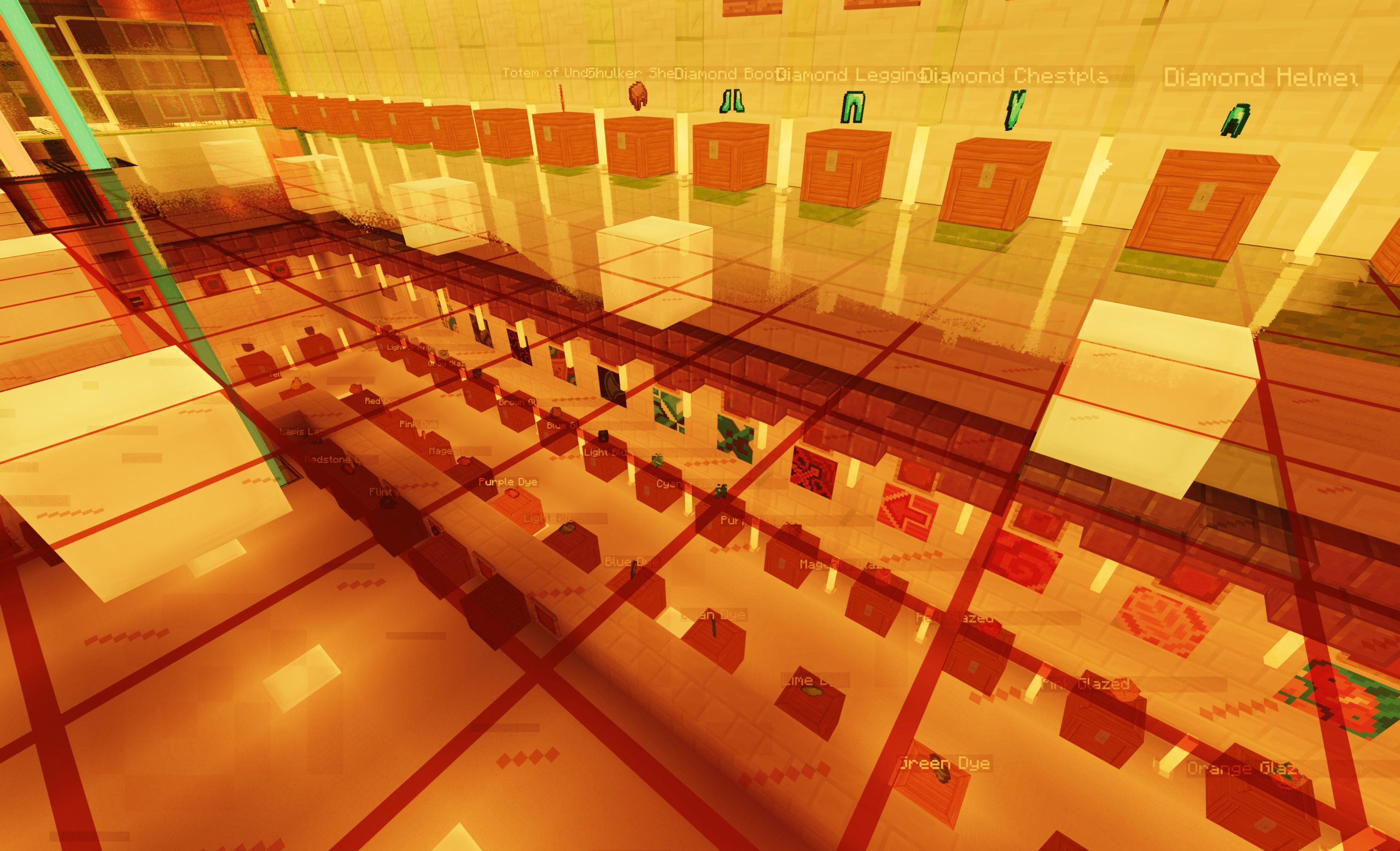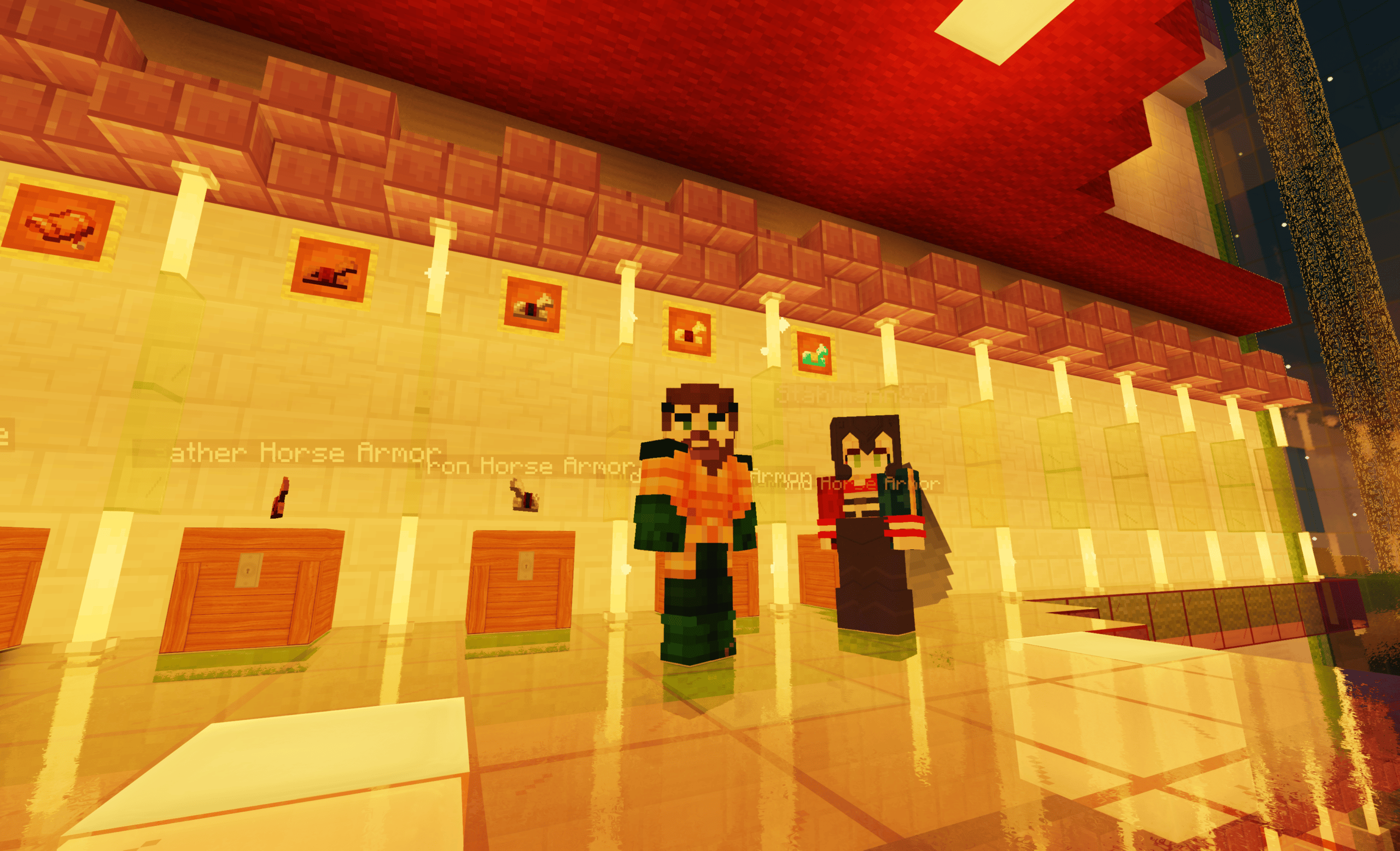 Head on up to the second floor and find our chill out space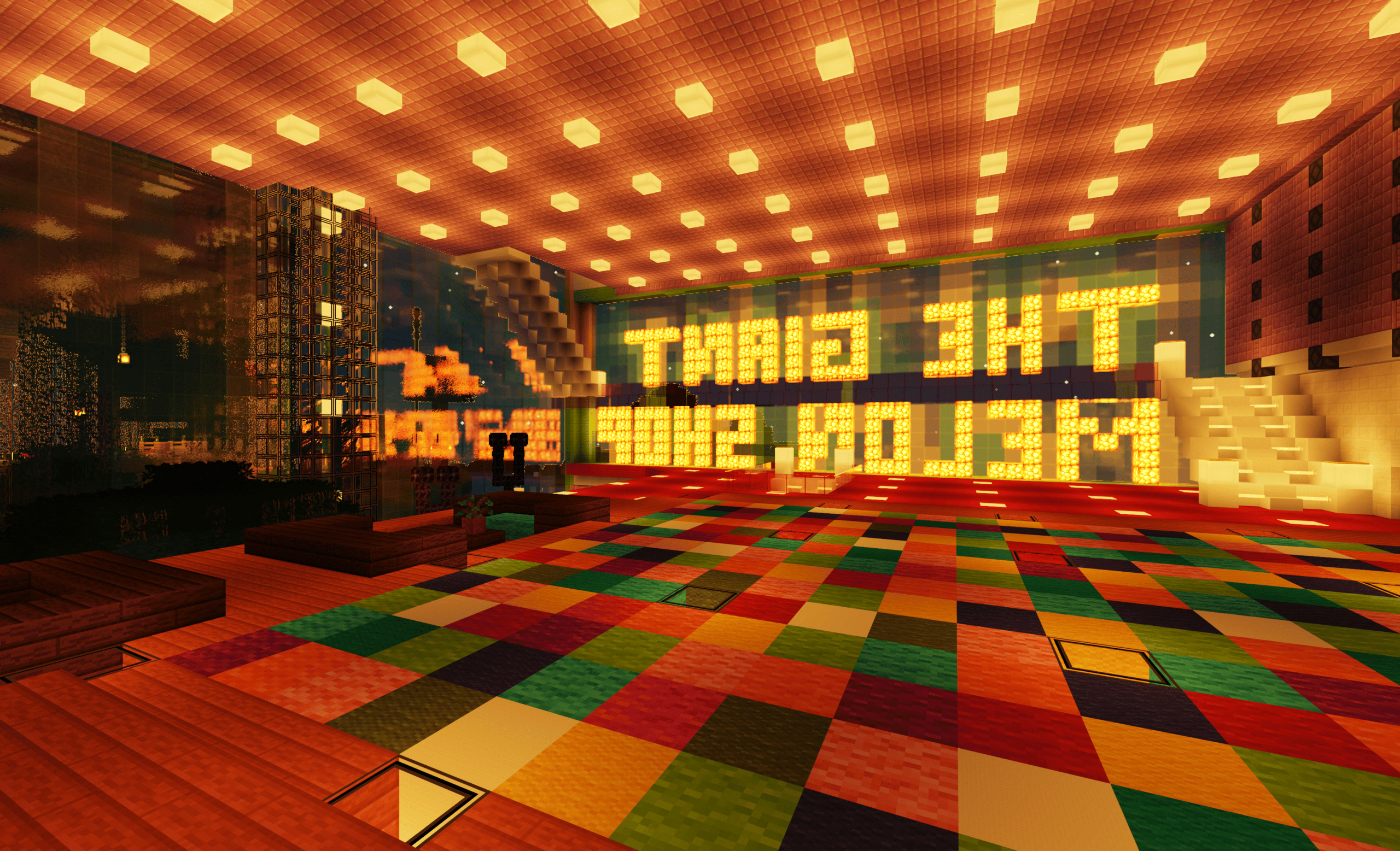 Have a seat at the bar and take a load off with a drink at the bar or one of the booths.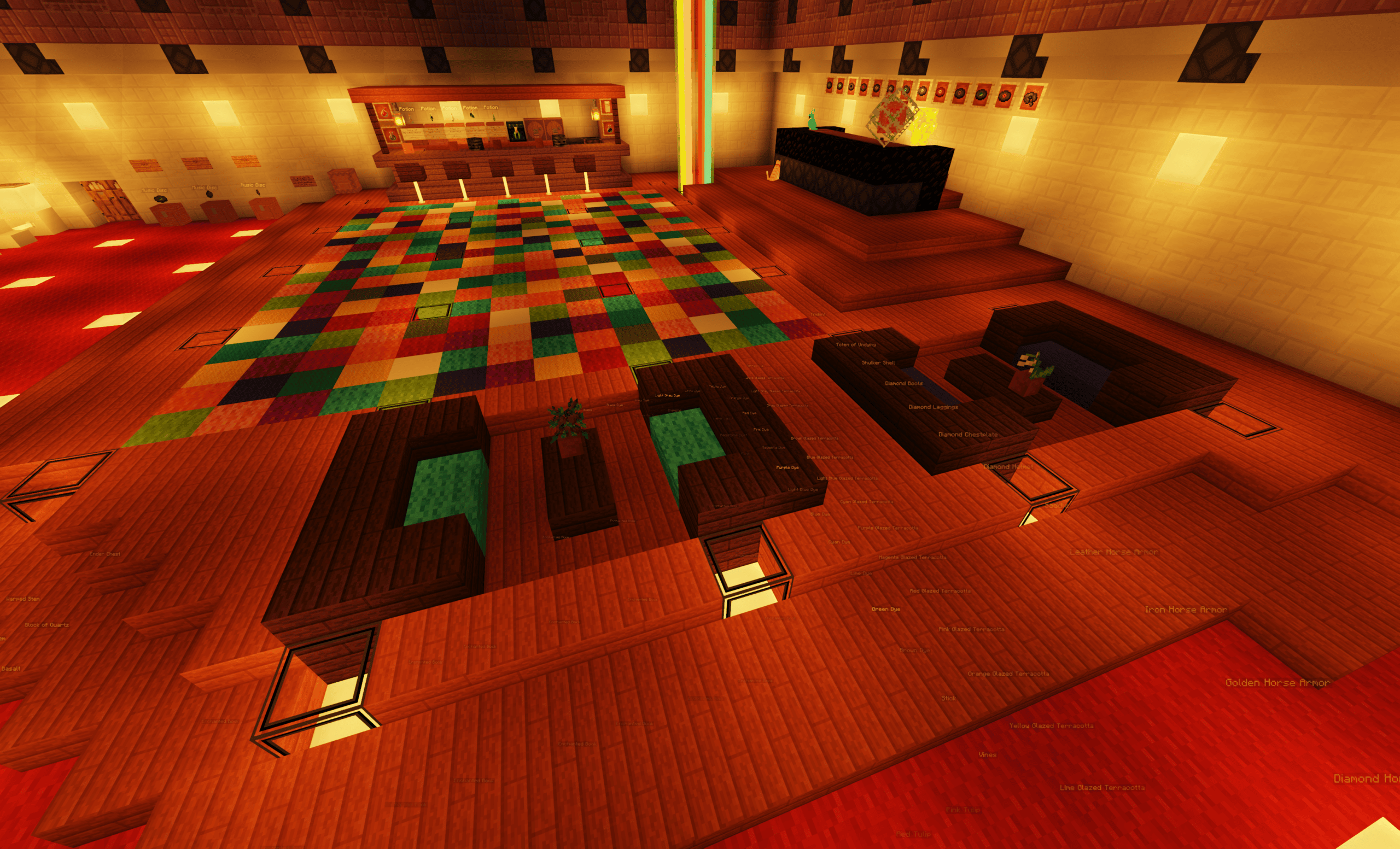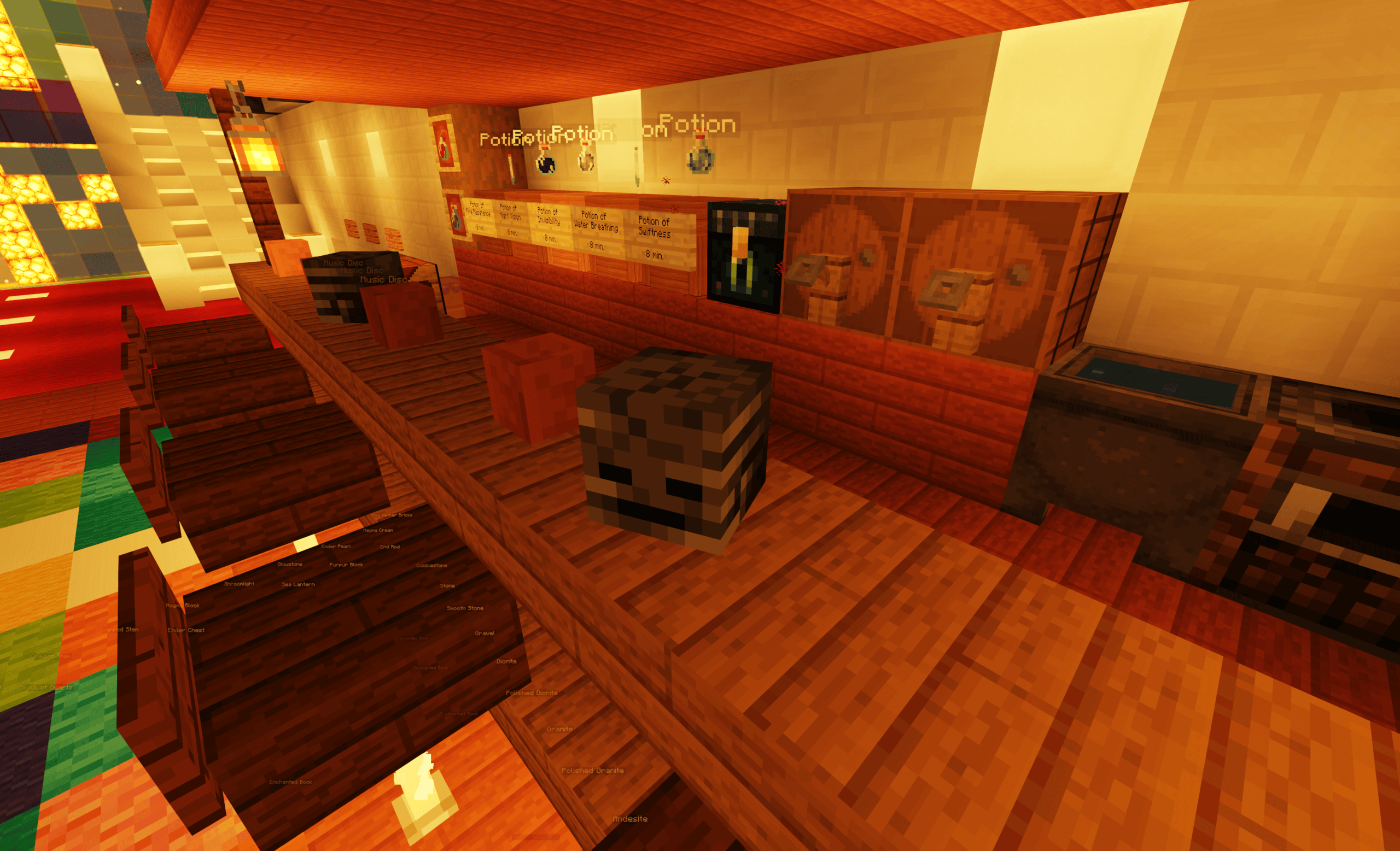 Ask the Barkeeper for potions, go to the DJ to start the lightshow . Please switch it off afterwards, you will experience some lag.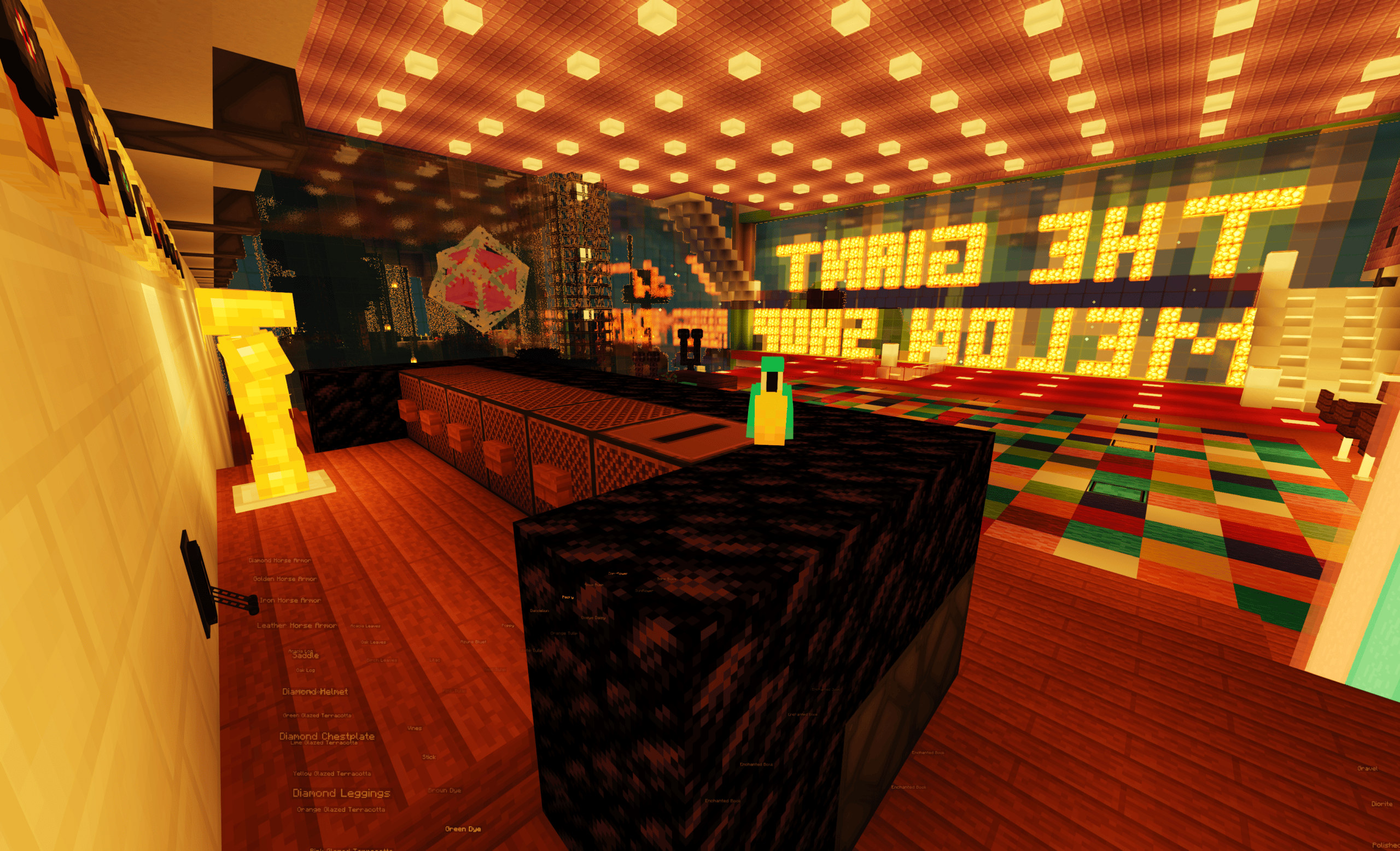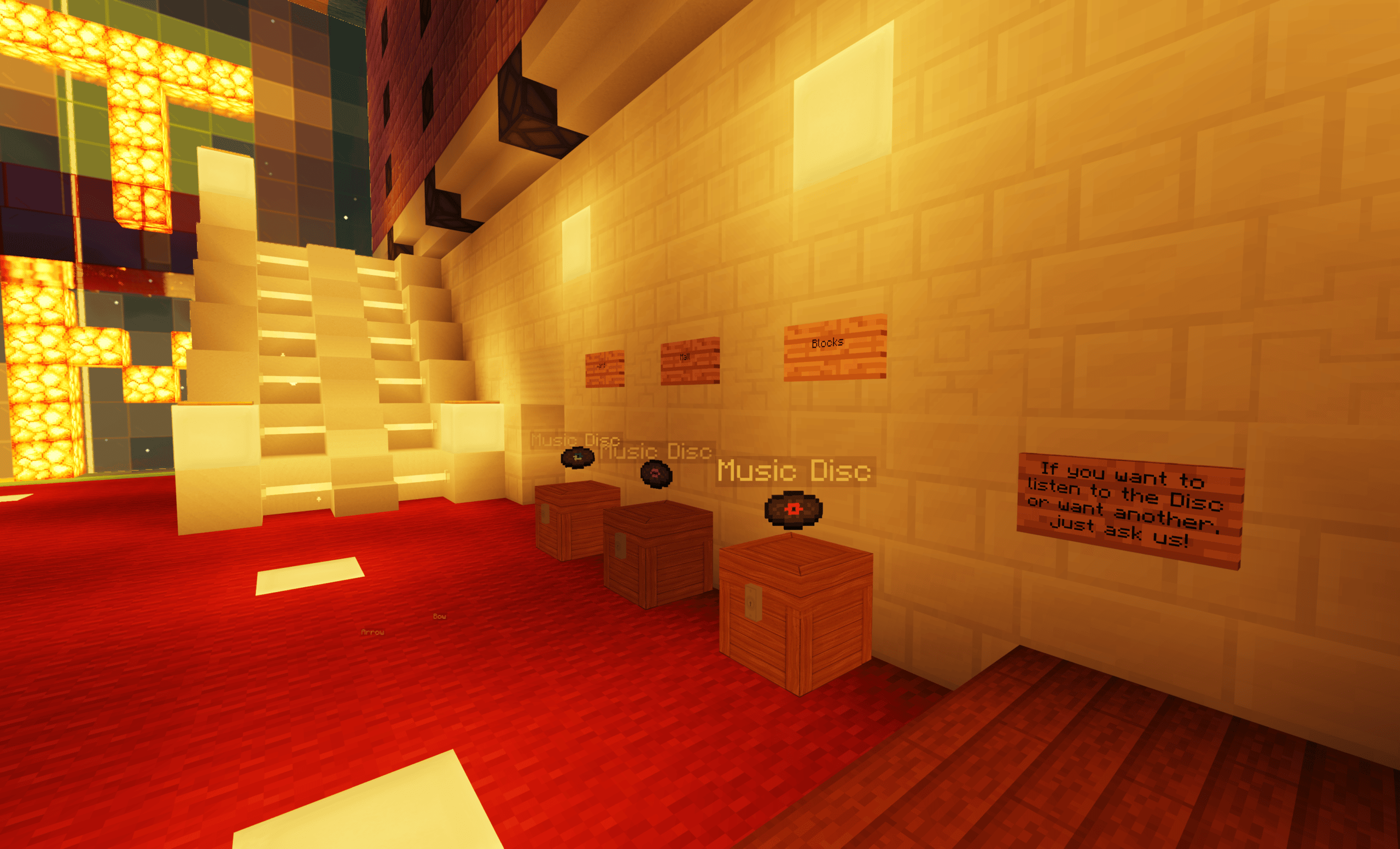 Or check out the view on the opposite side down to the ground floor below. Just take care not to get too close to the edge – Upluft is survival after all…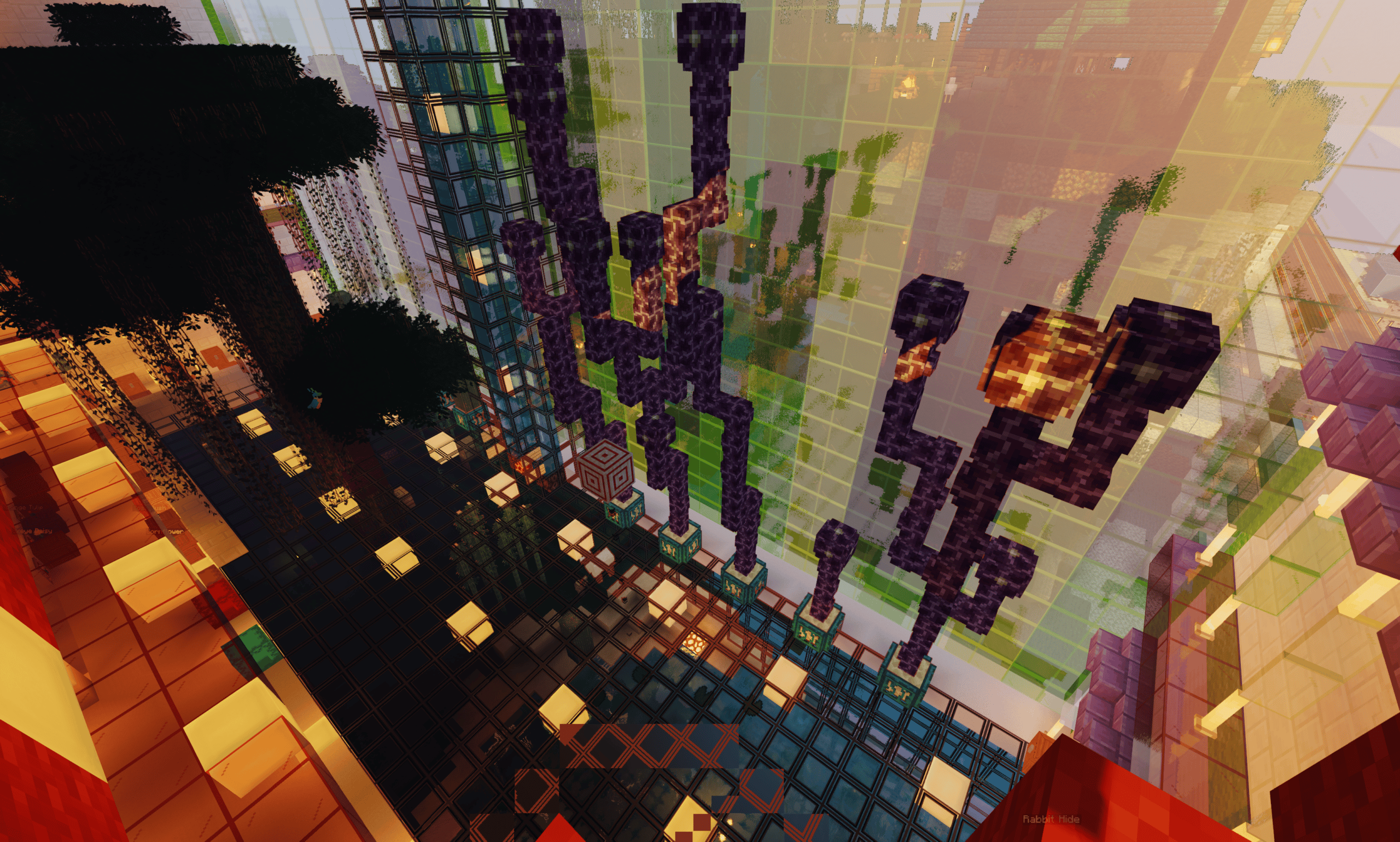 A great place to sit down and relax, meet friends, listen to some music,  before following the stairs to the left up to the aquarium and to check out the water based goods. Find the door along the aquarium base.  You can swim around, but be careful with the pufferfish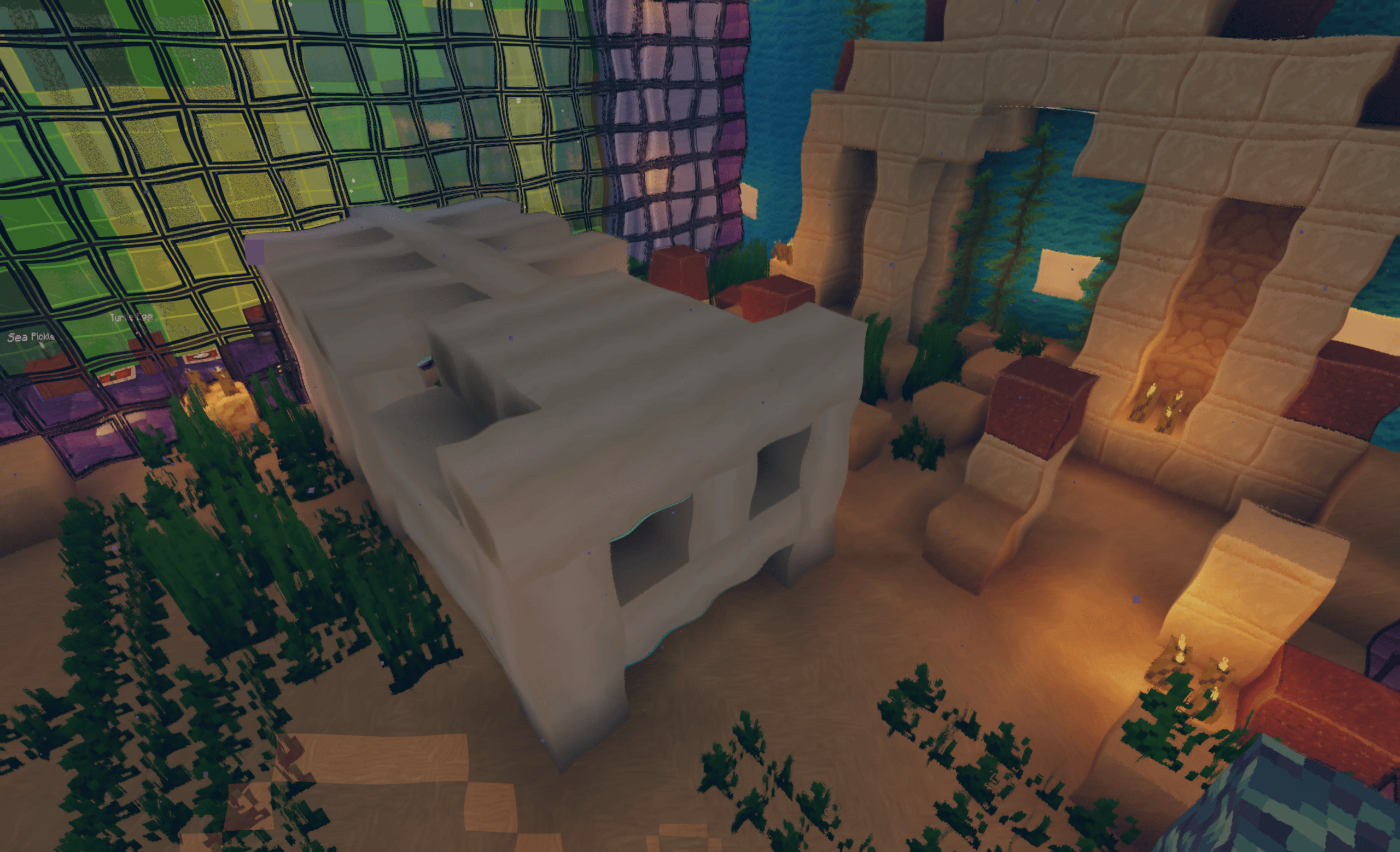 Our little coral reef with turtles and tropical fish. If you need turtle eggs and sea pickles, this is your chance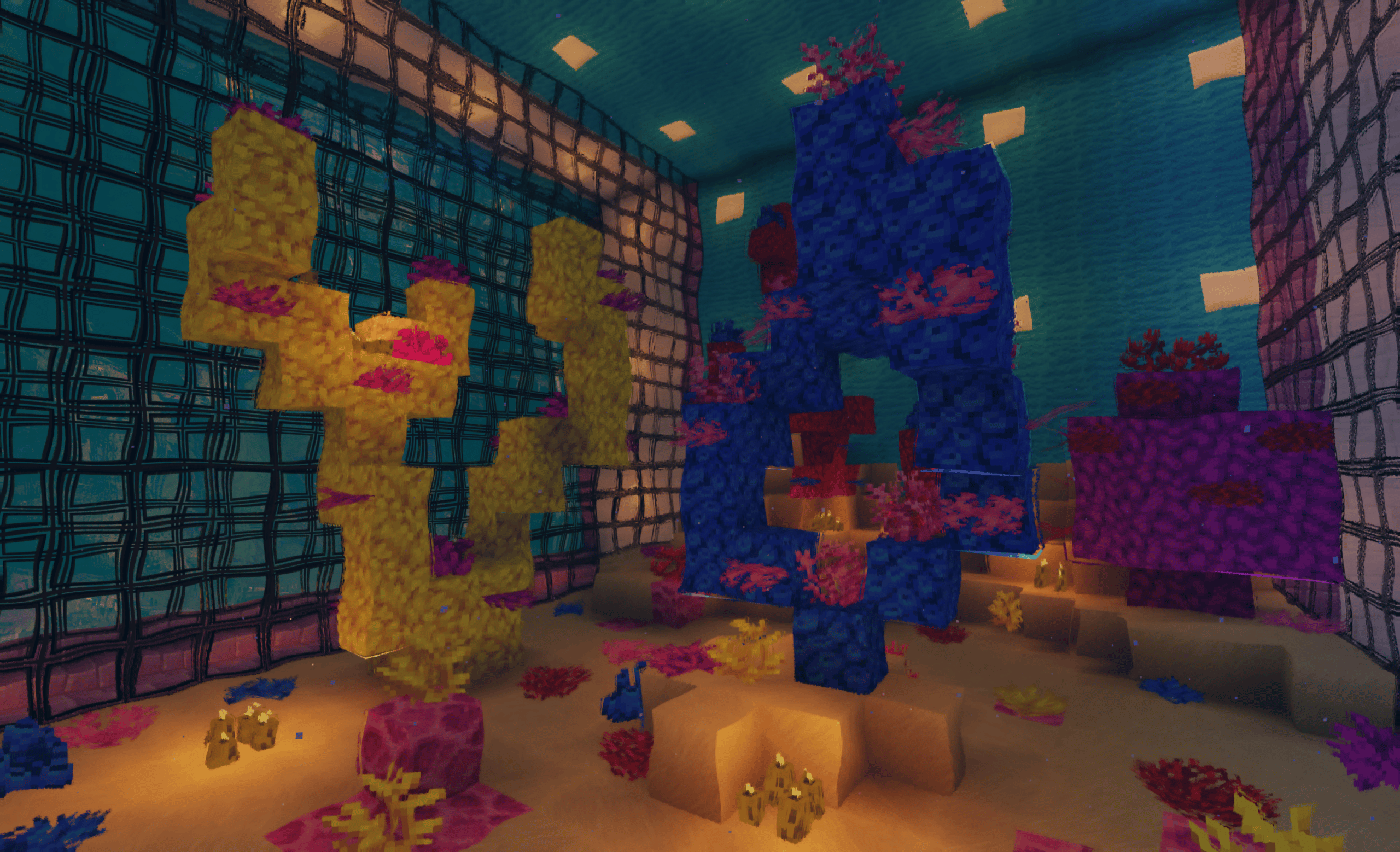 Next head on back down to the main floor and then head down the stairs.  First you will come across out little zoo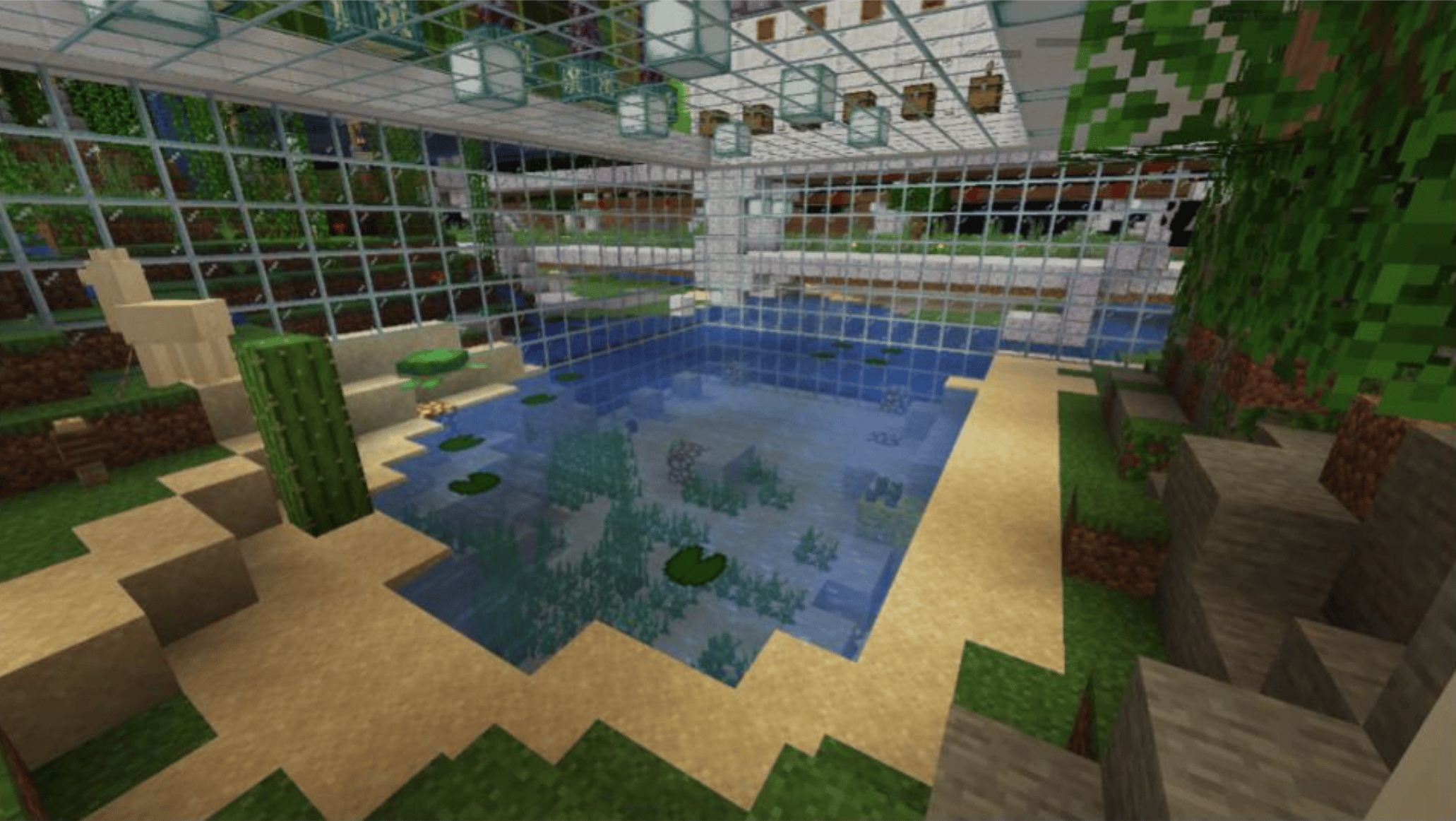 … where you can visit the pandas and bees.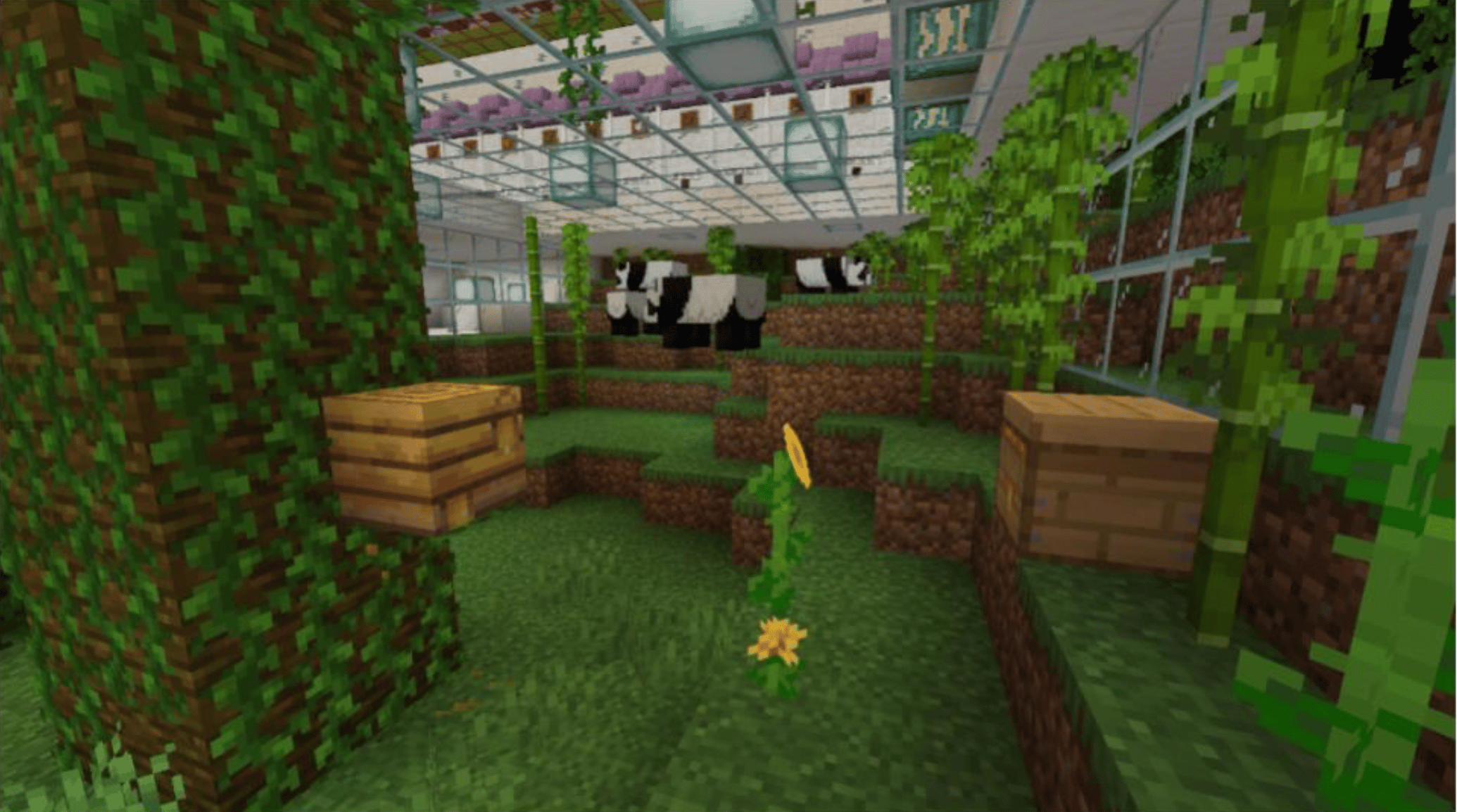 Continue down to the library.  Look for the free book & quill.  Write a melon joke or some other nice thing and we will display it! On the right side you can grab a free enchanted book.  Please only take one. The Anvills and enchanting table are free to use.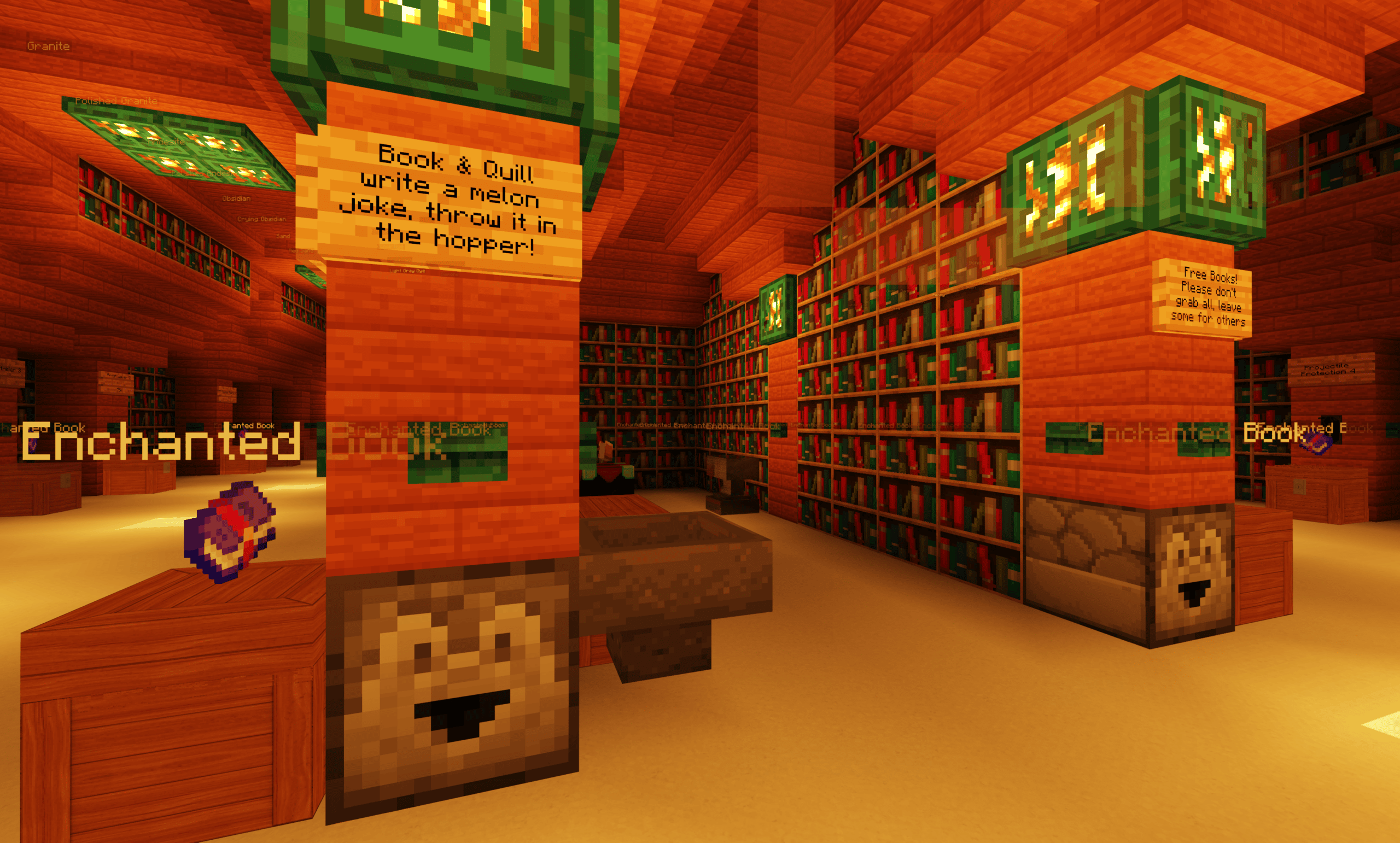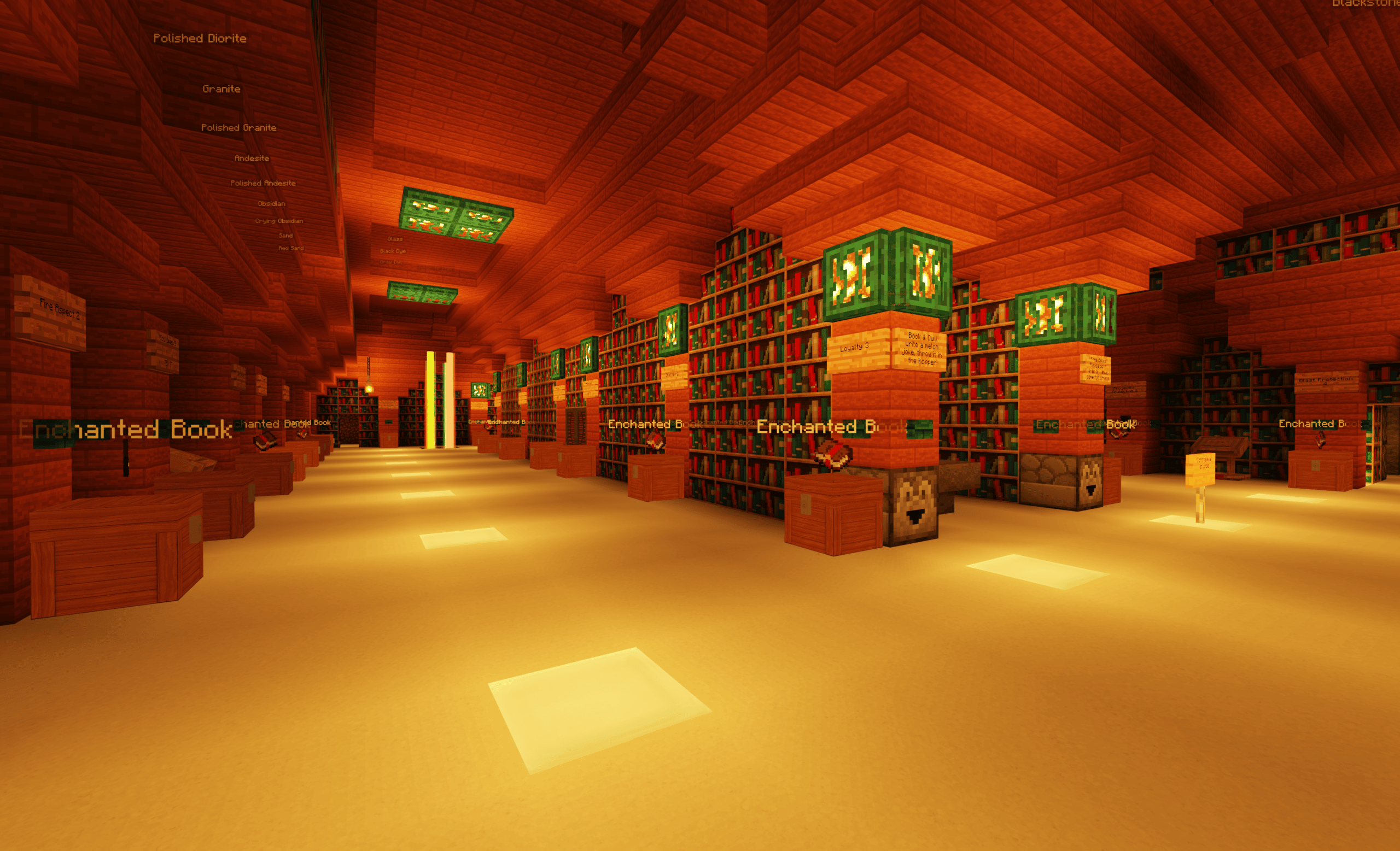 You need XP? Go inside!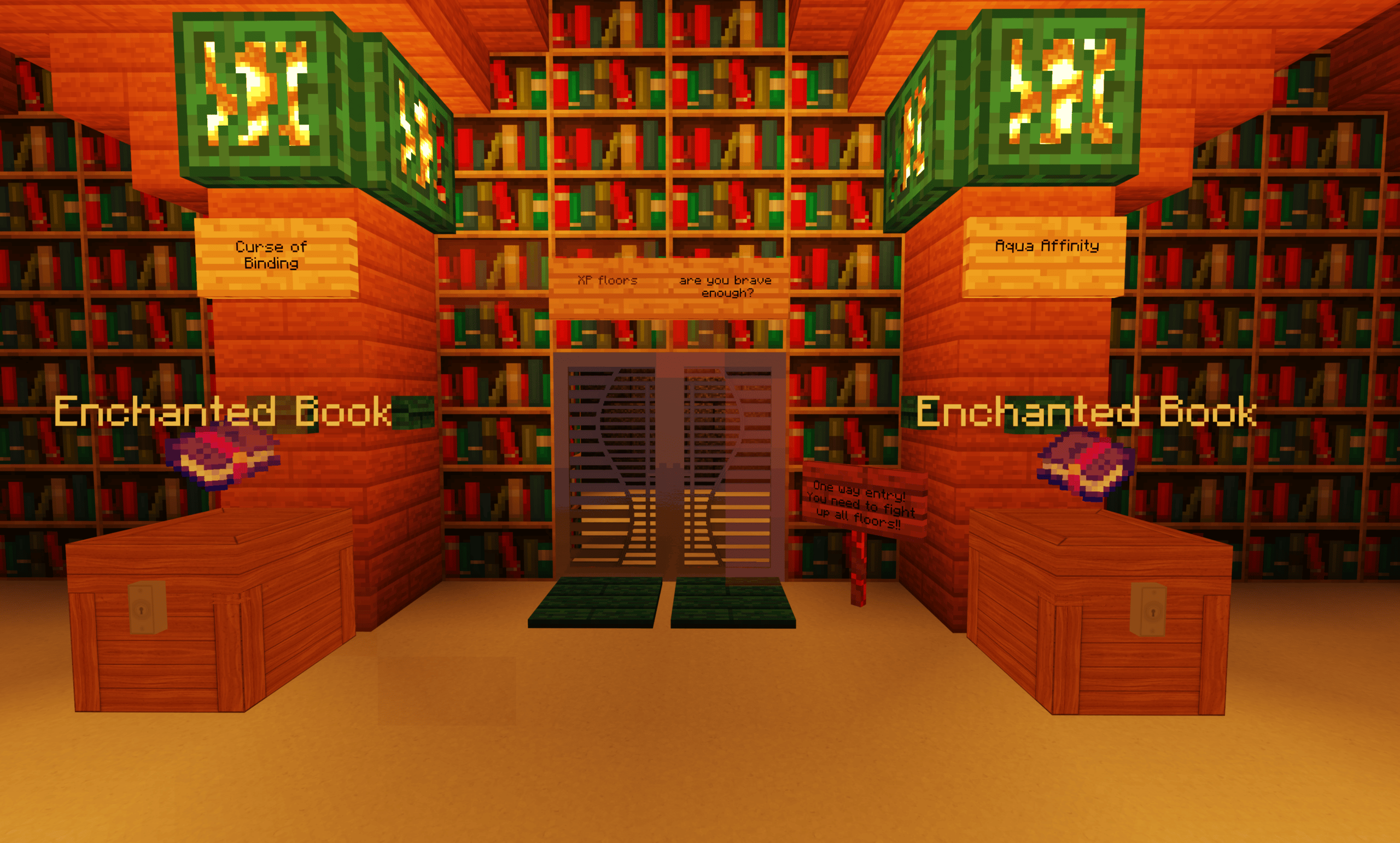 Once you enter you need to fight your way all the way back up to where once again there is light.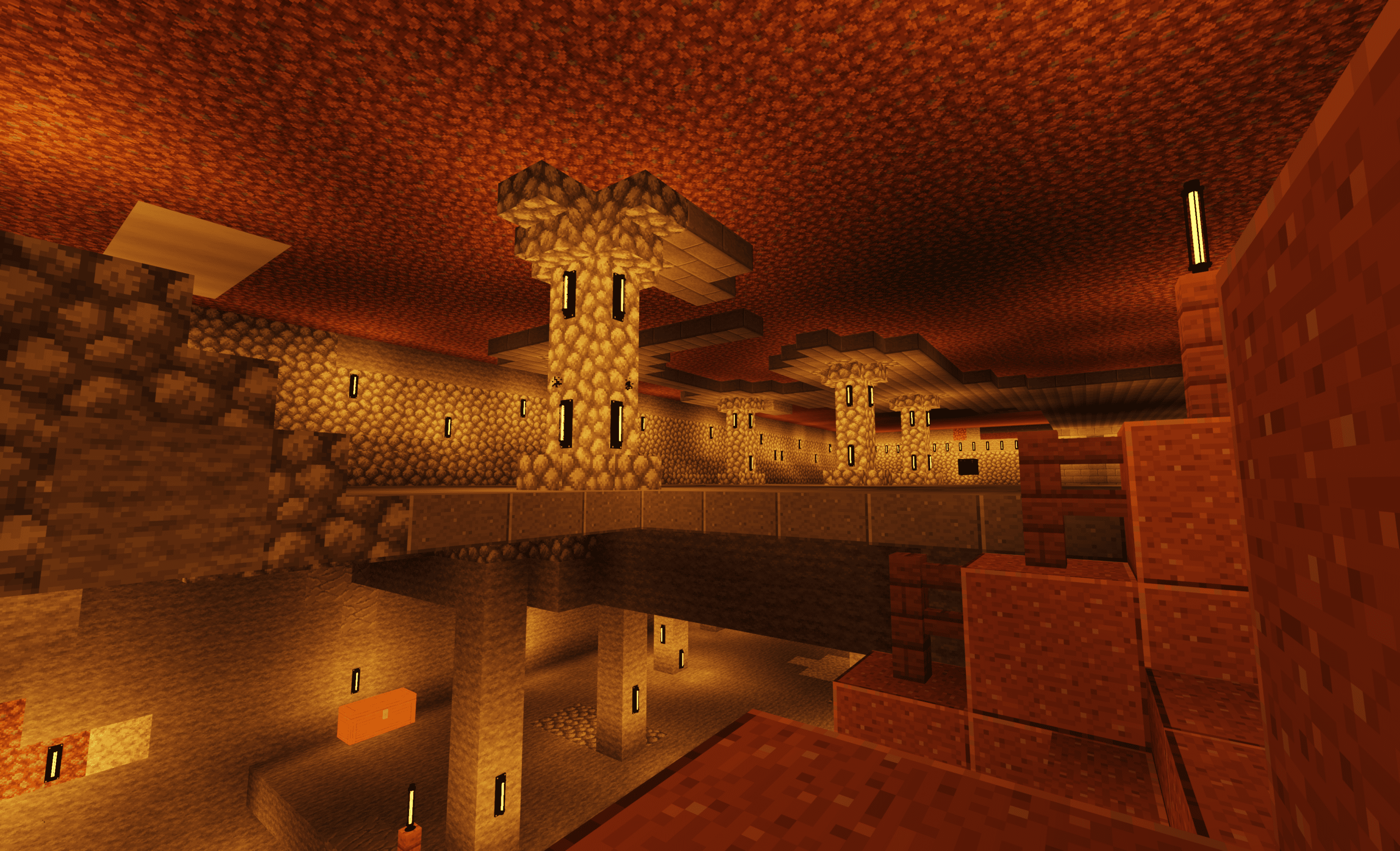 Finally back to the library looking out into the Giant Pumpkin gardens and farm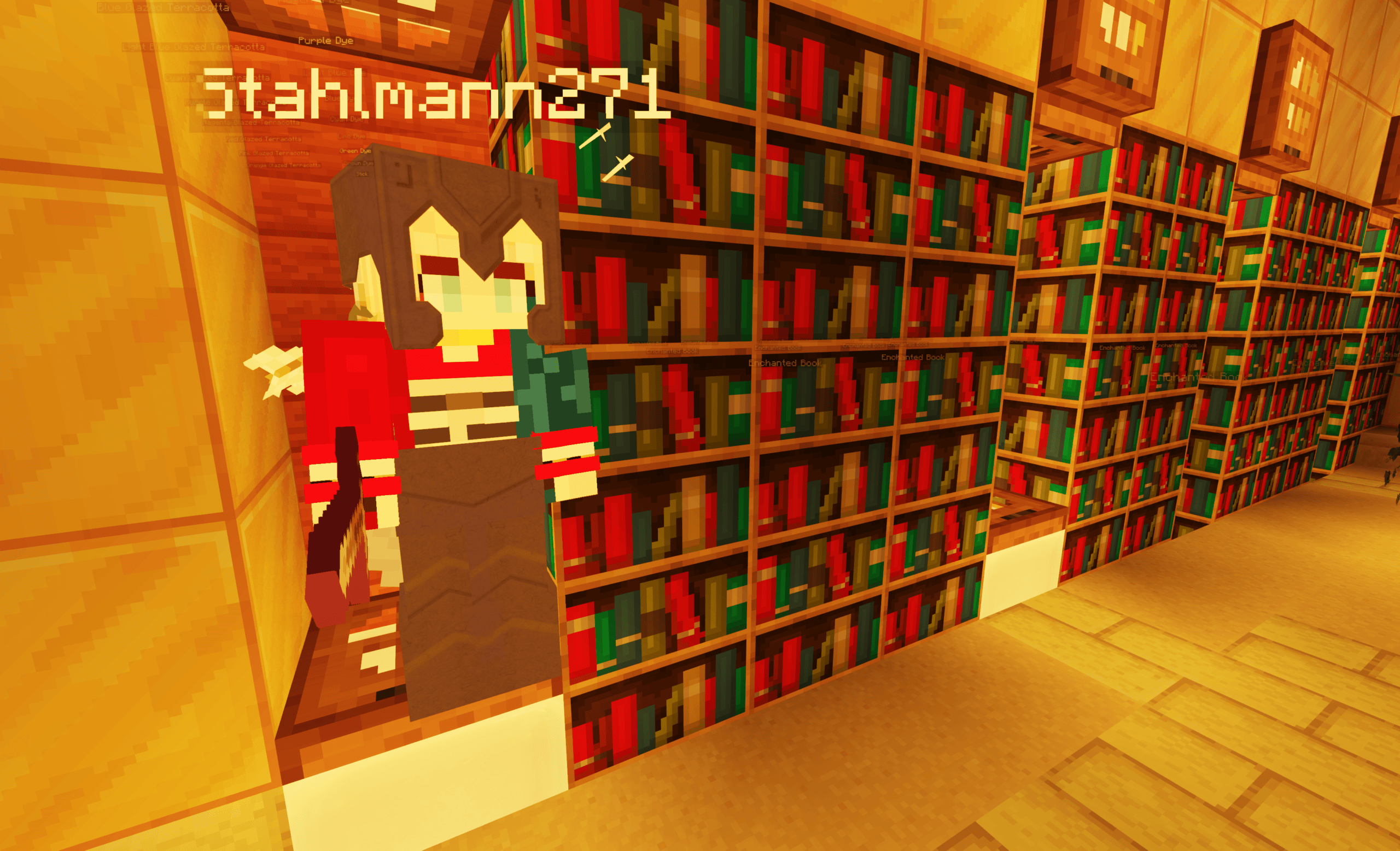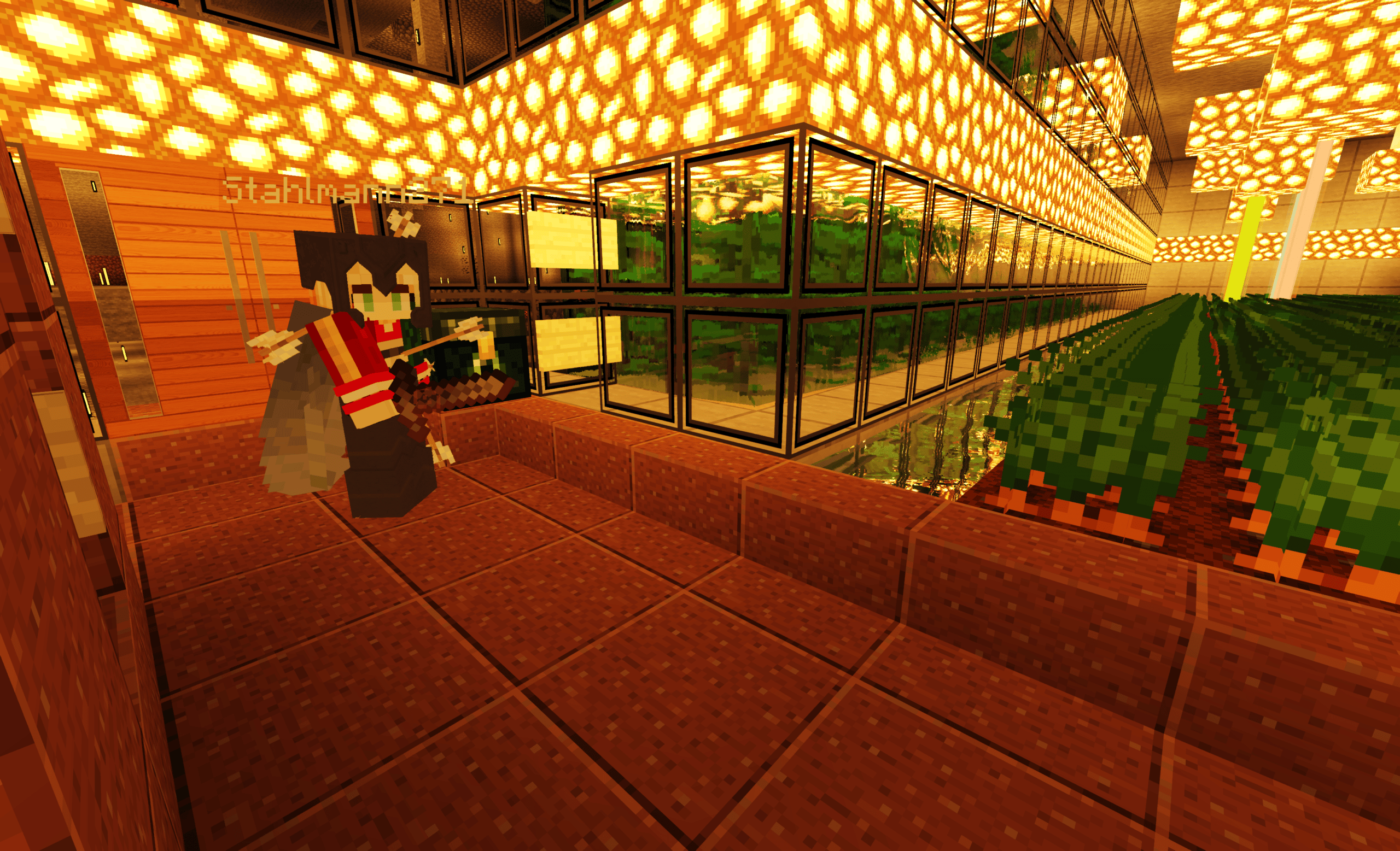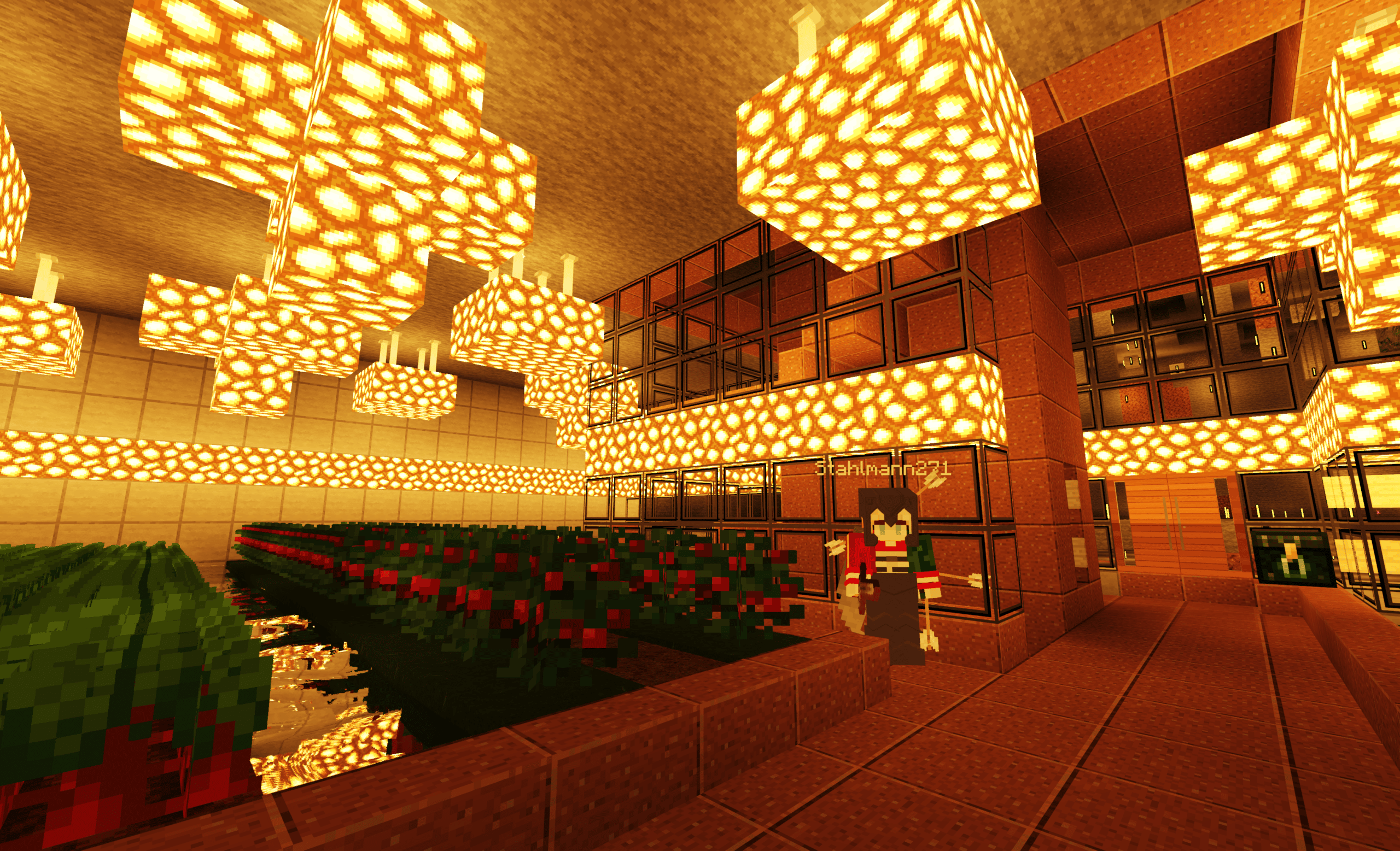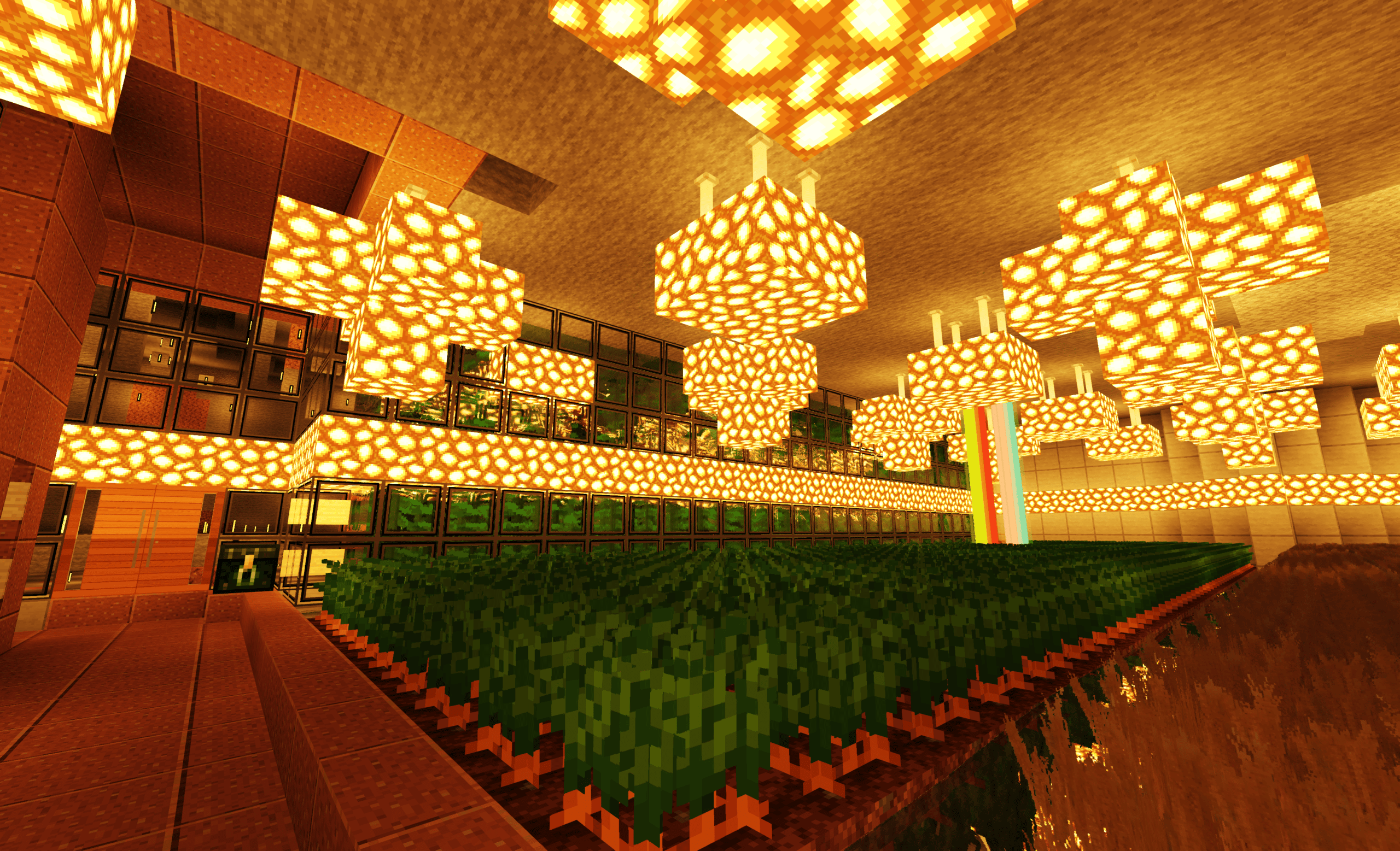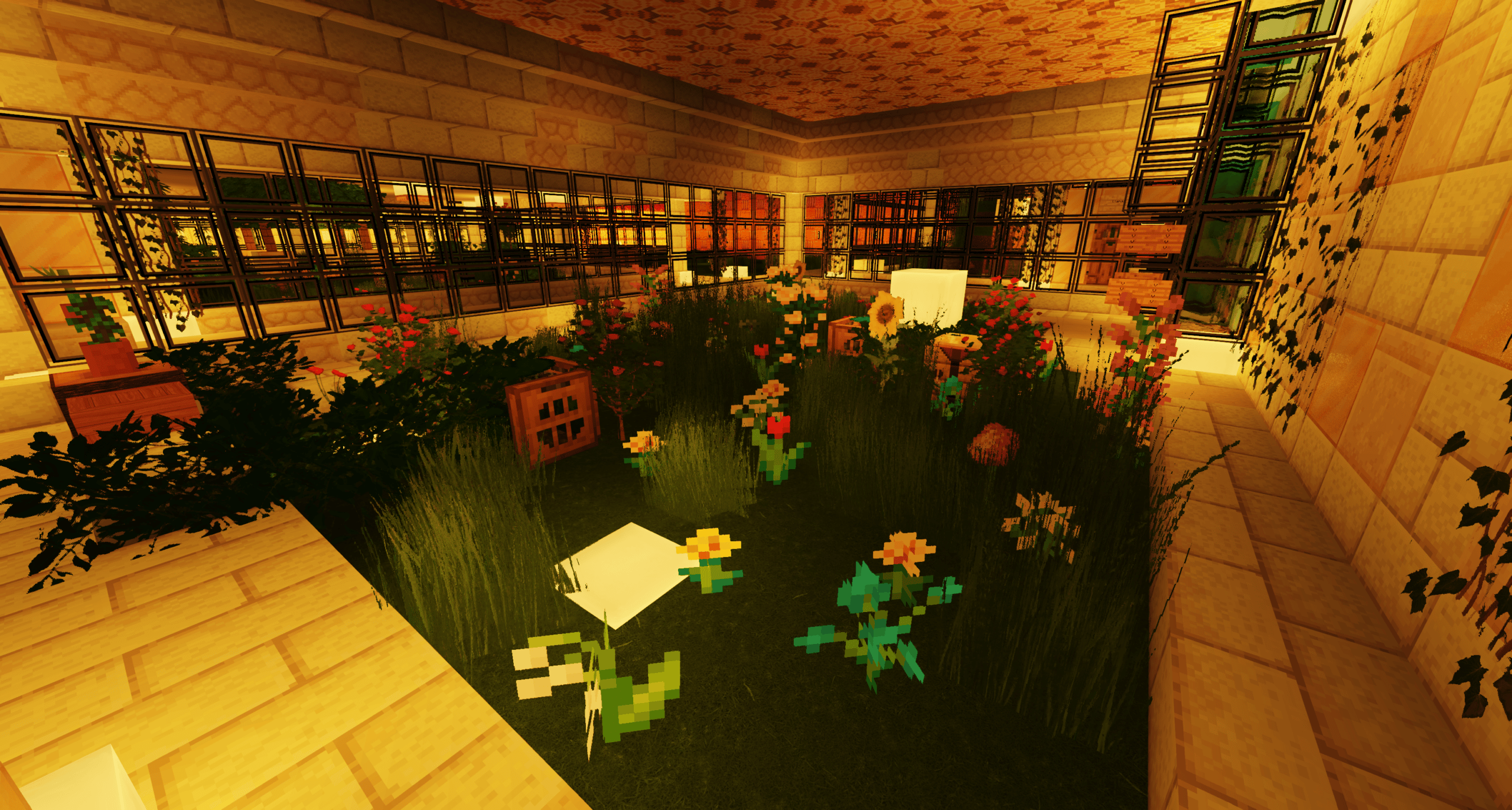 Peering through the ceiling at the row upon row upon row of more goods stored for later stock into The Giant Melon Shop next door…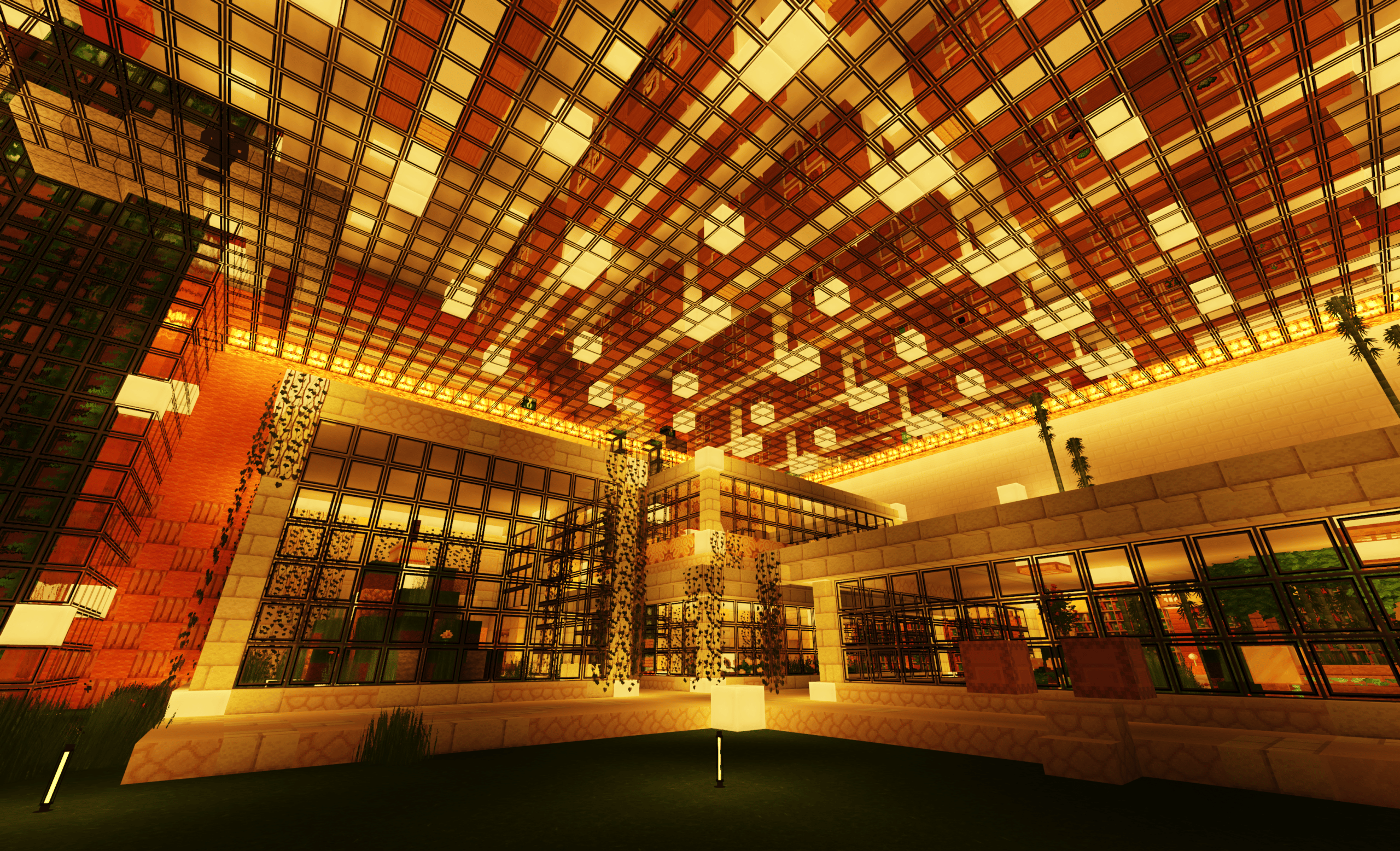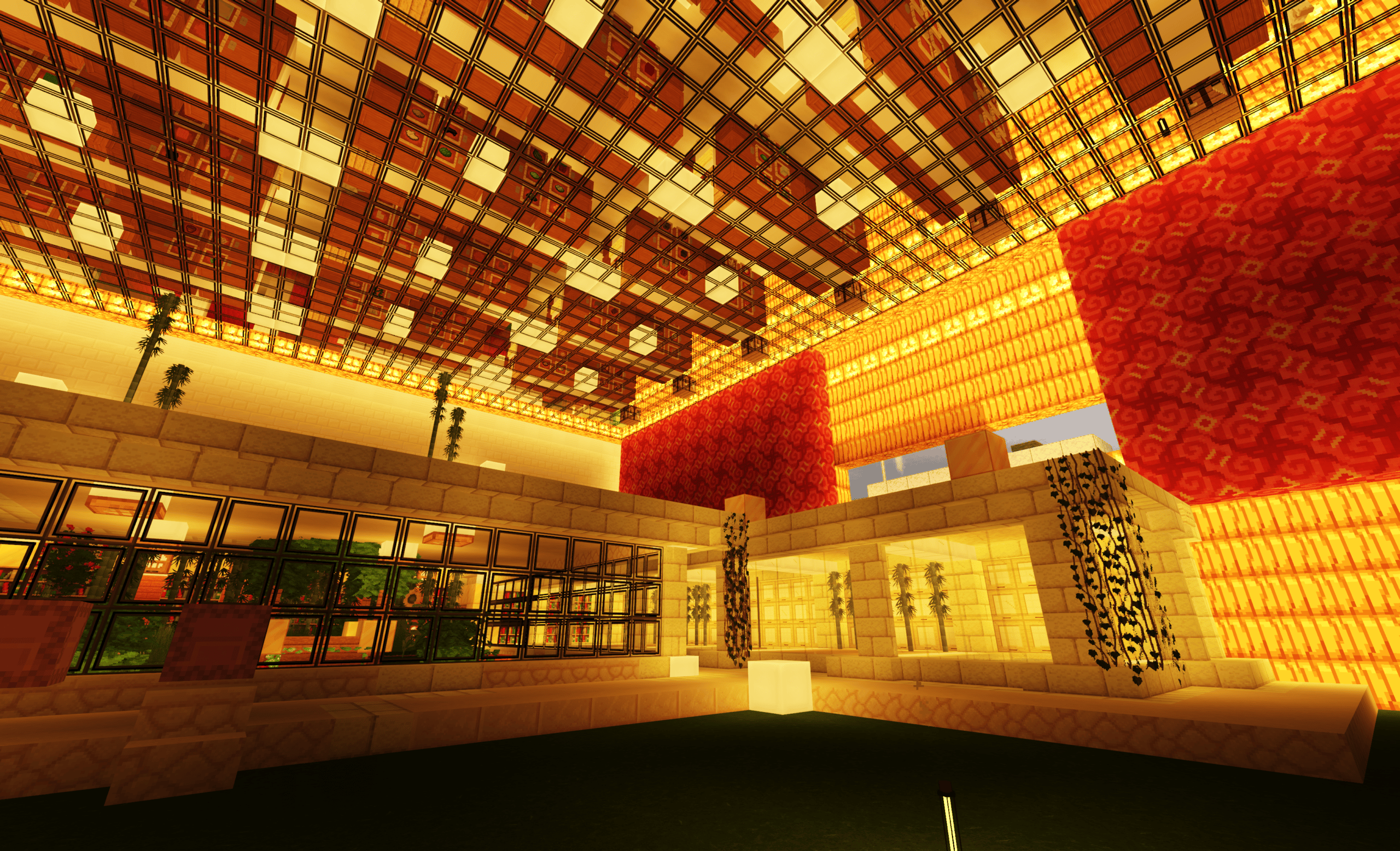 See something you desire that you cannot find next door?? Let us know and we can get you sorted!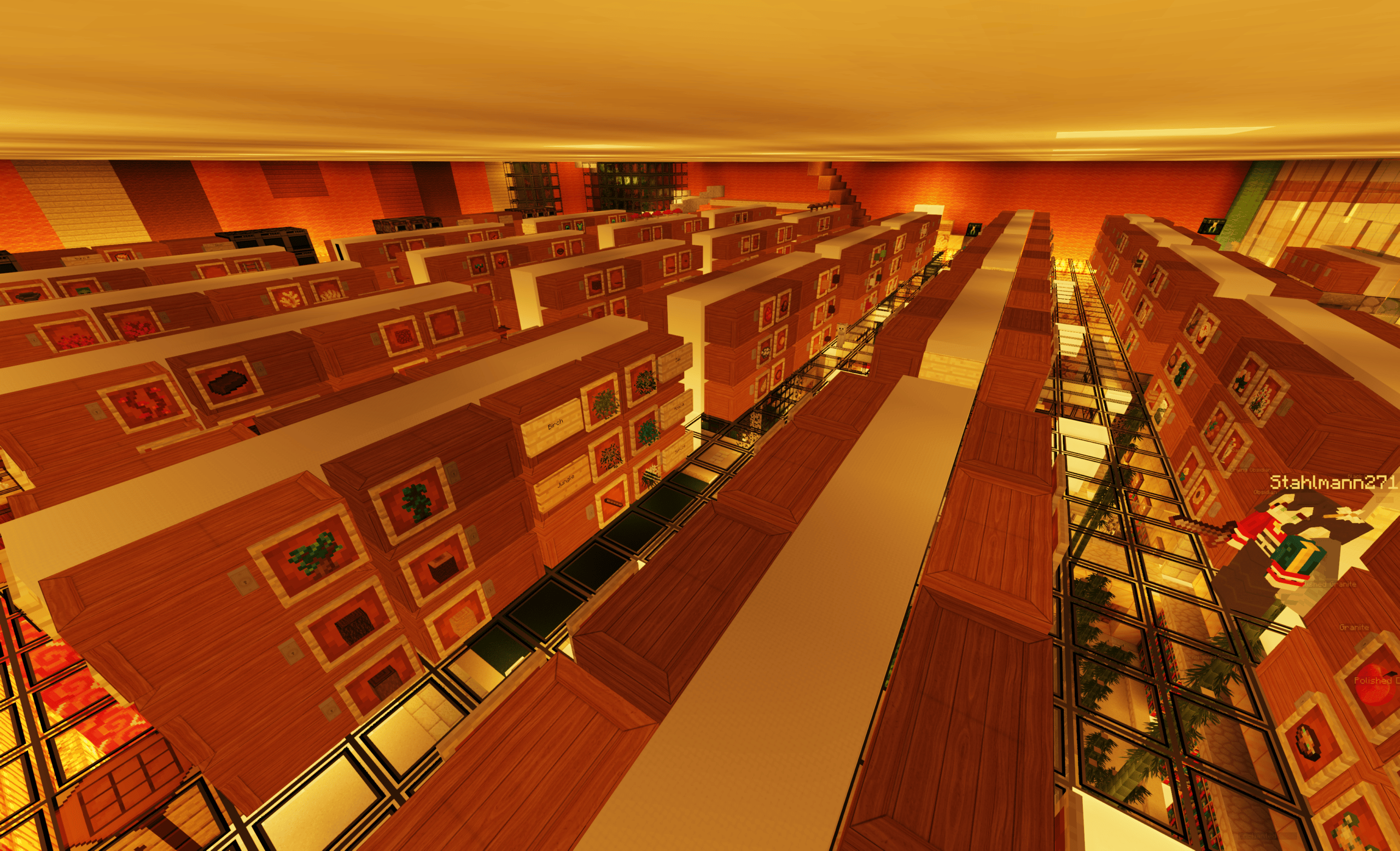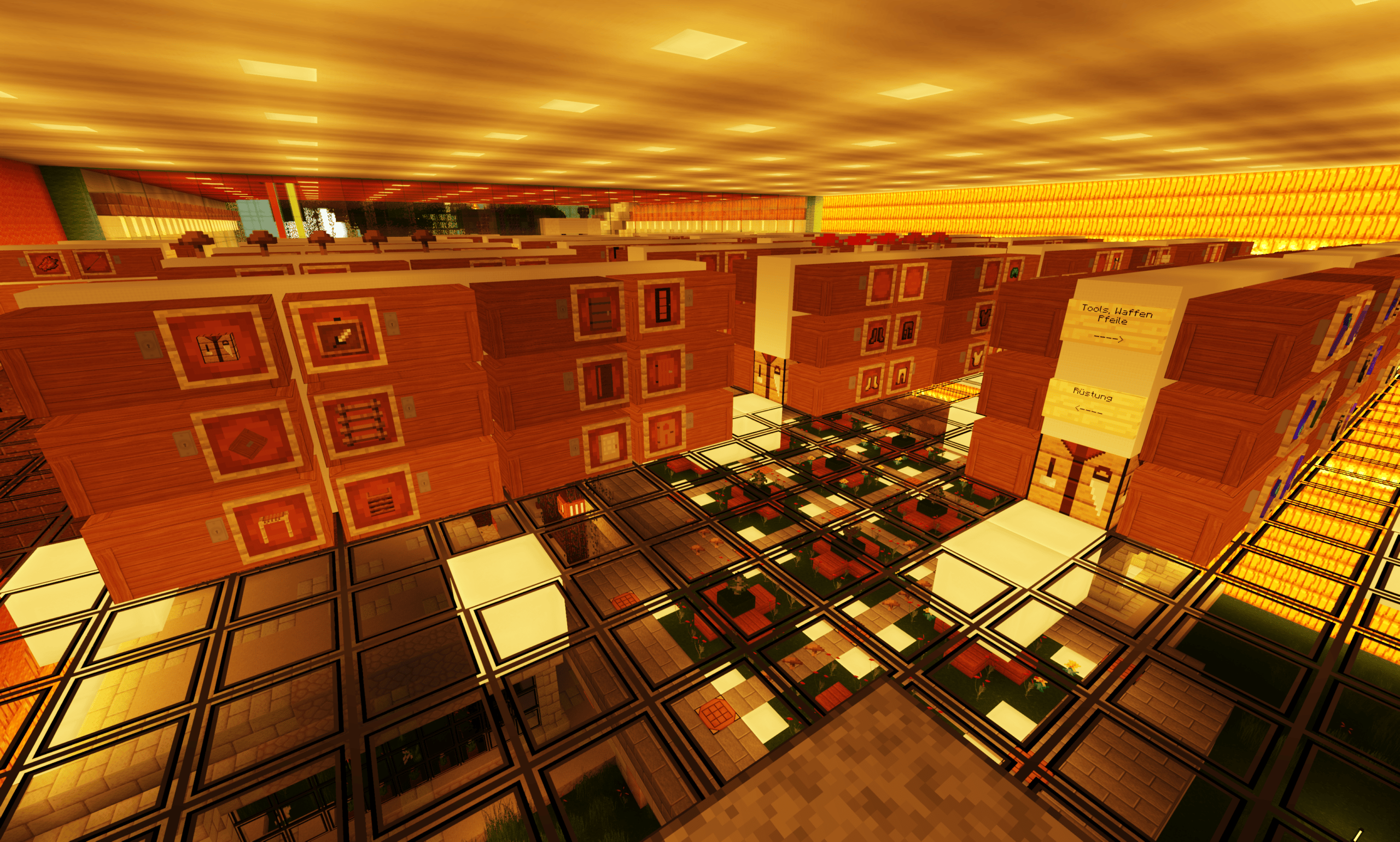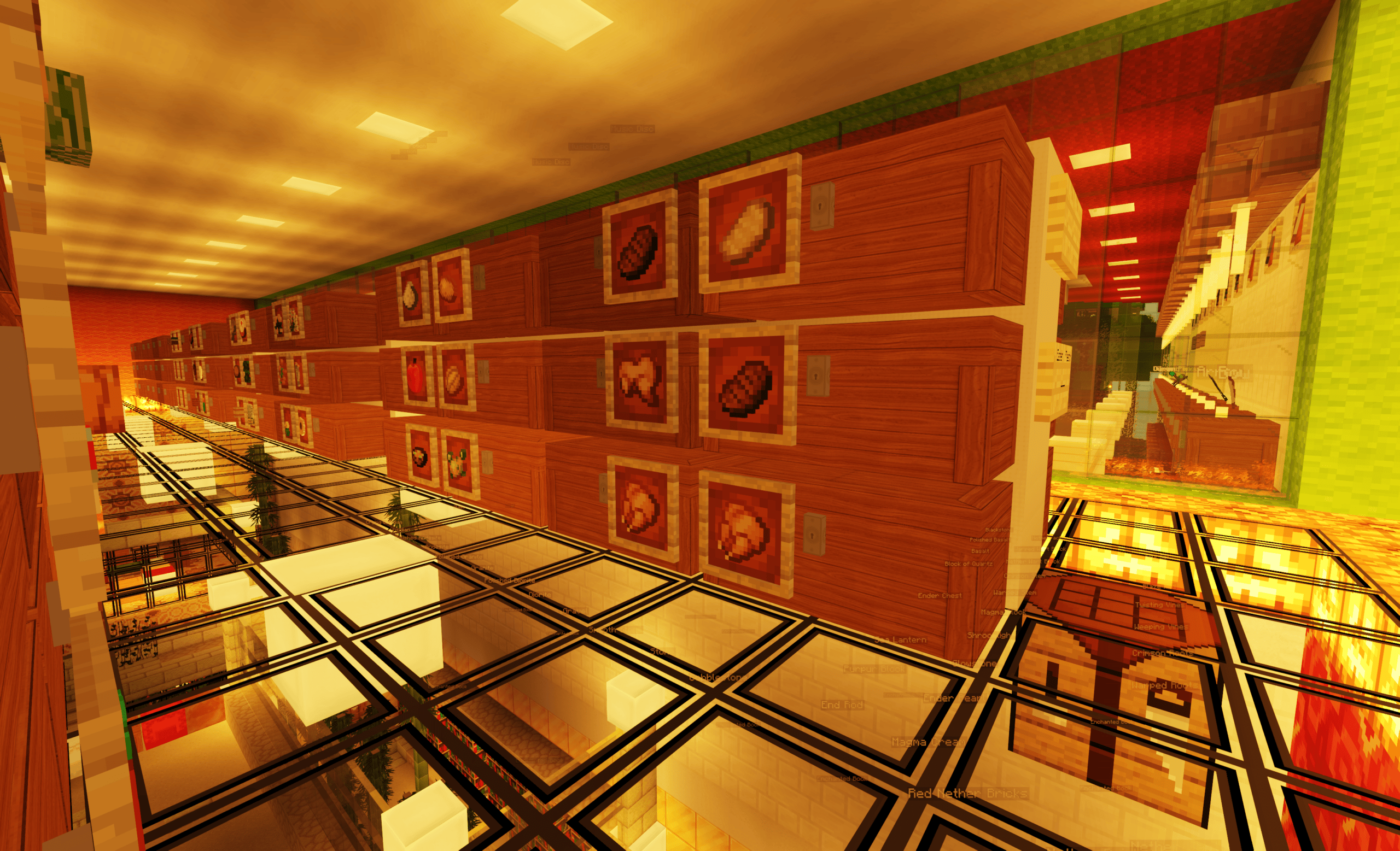 Don't mind the guards. Not nearly as scary as they appear.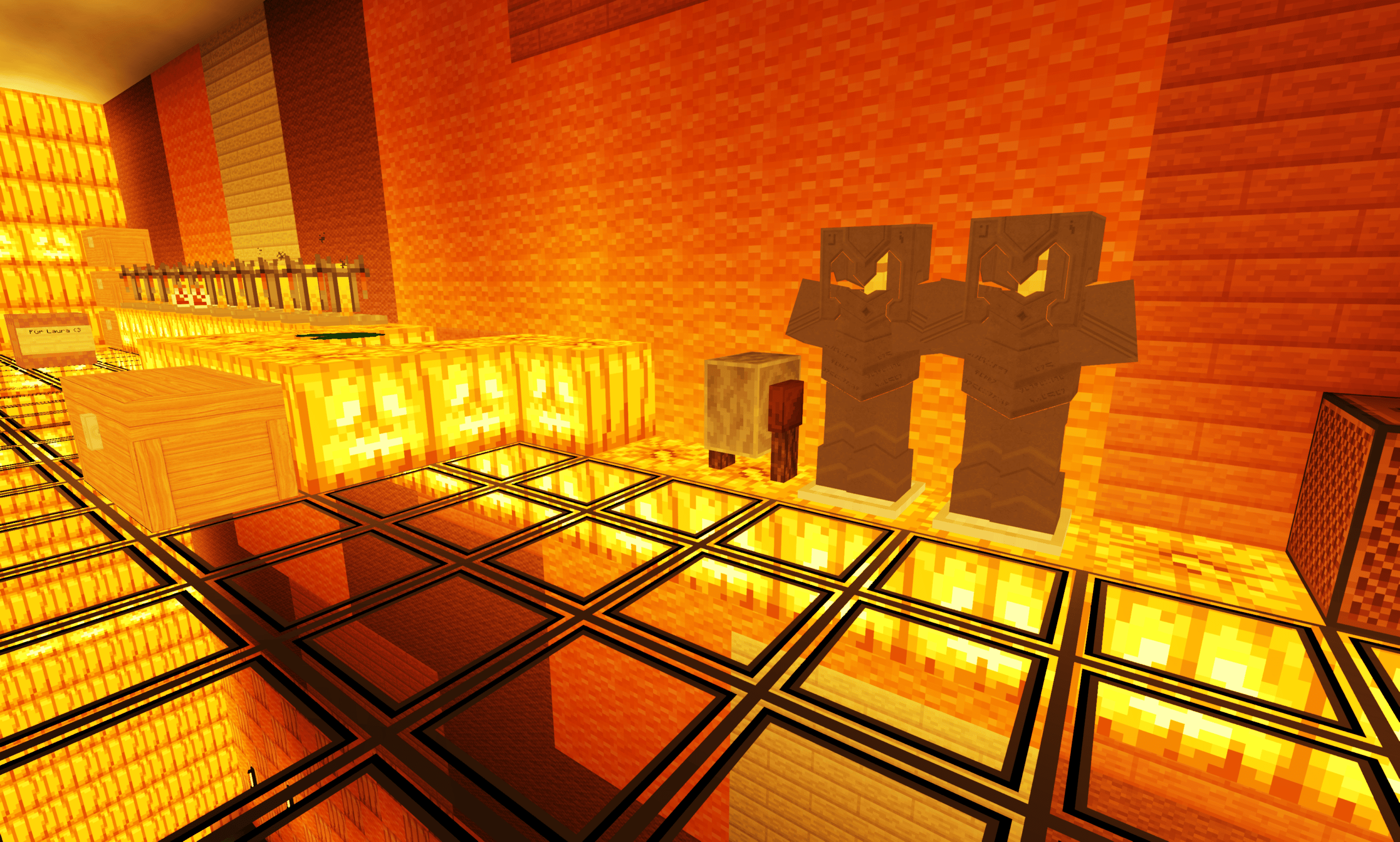 Past the animal farm.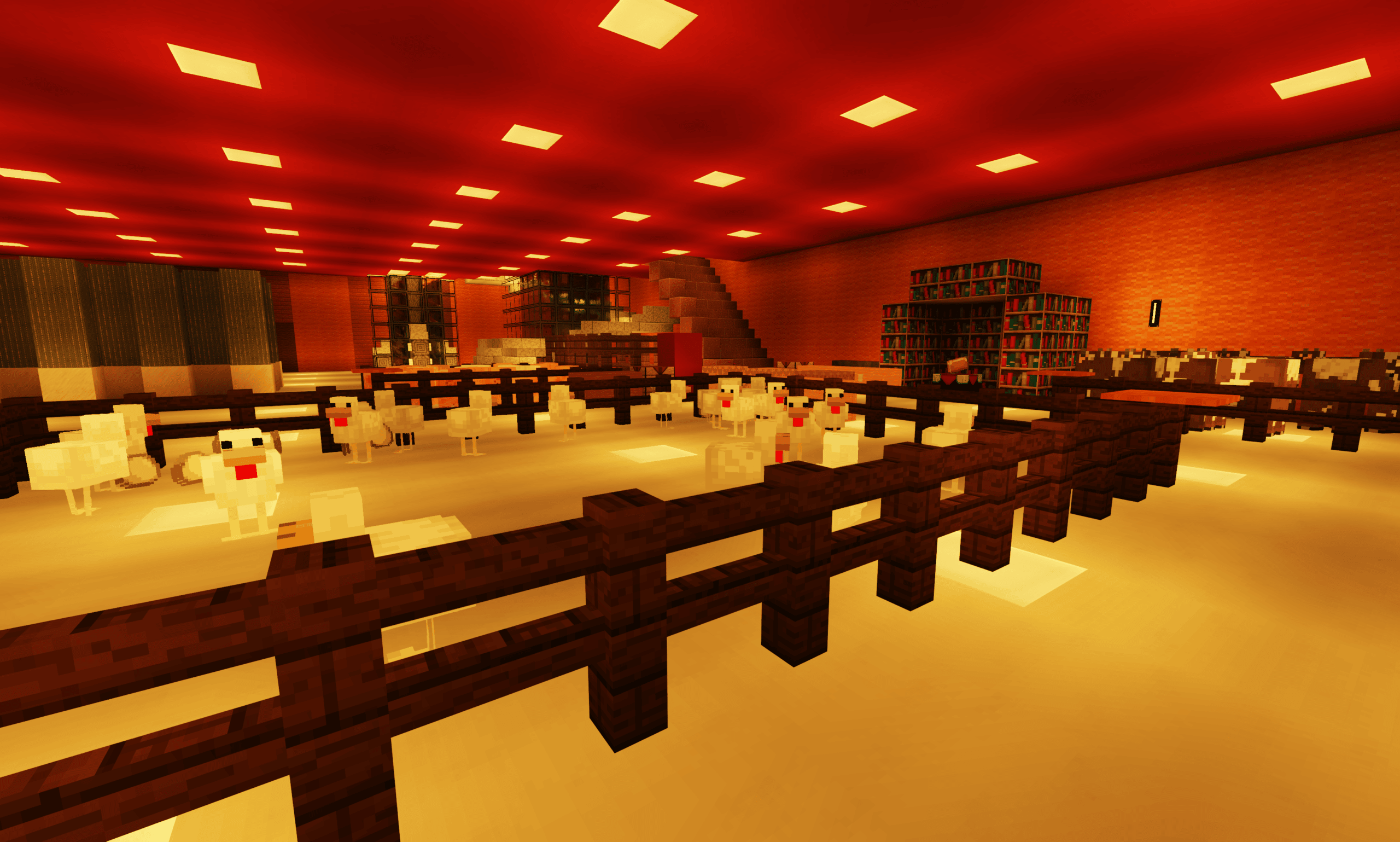 And the early makeshift library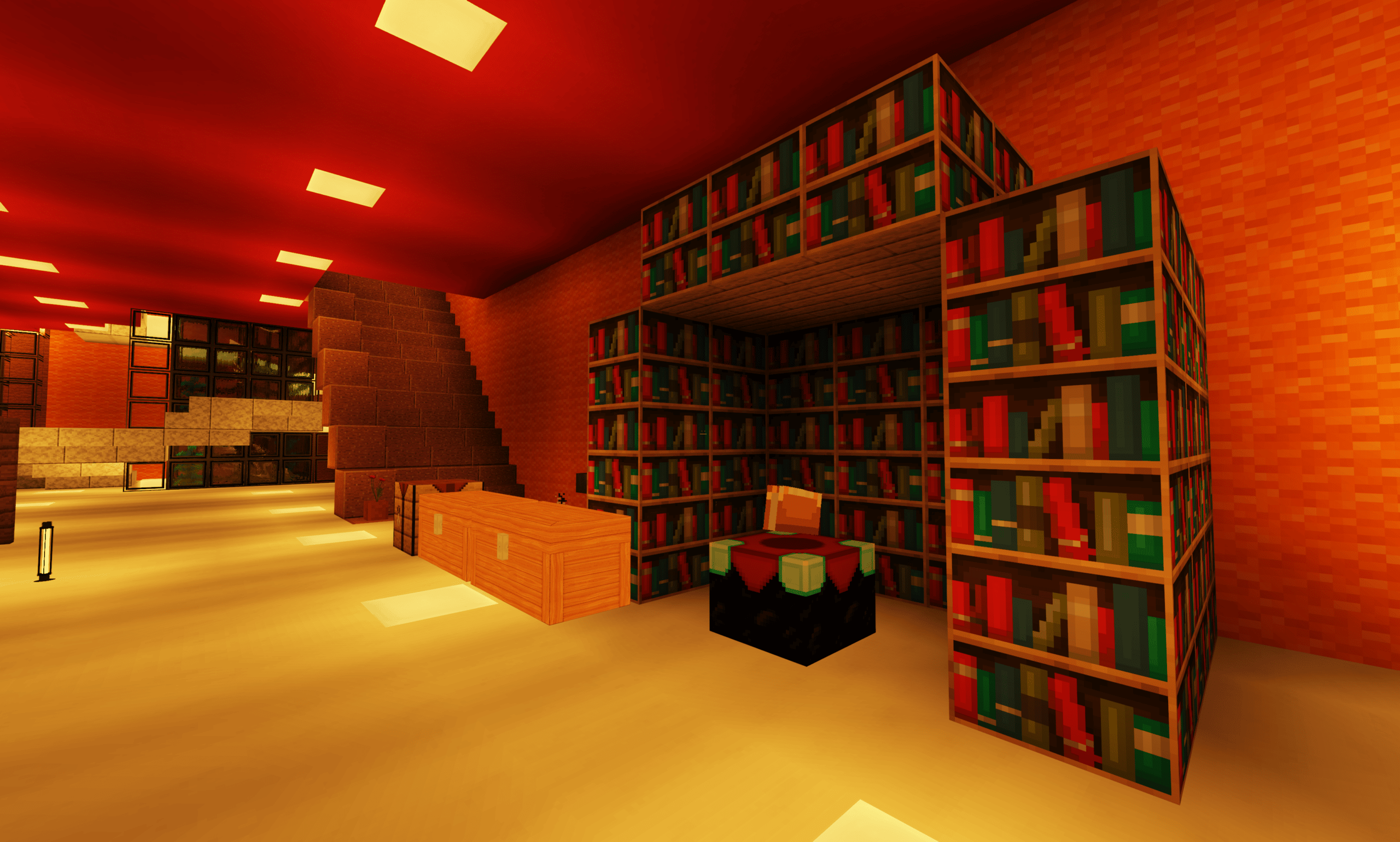 To the mini aquarium hall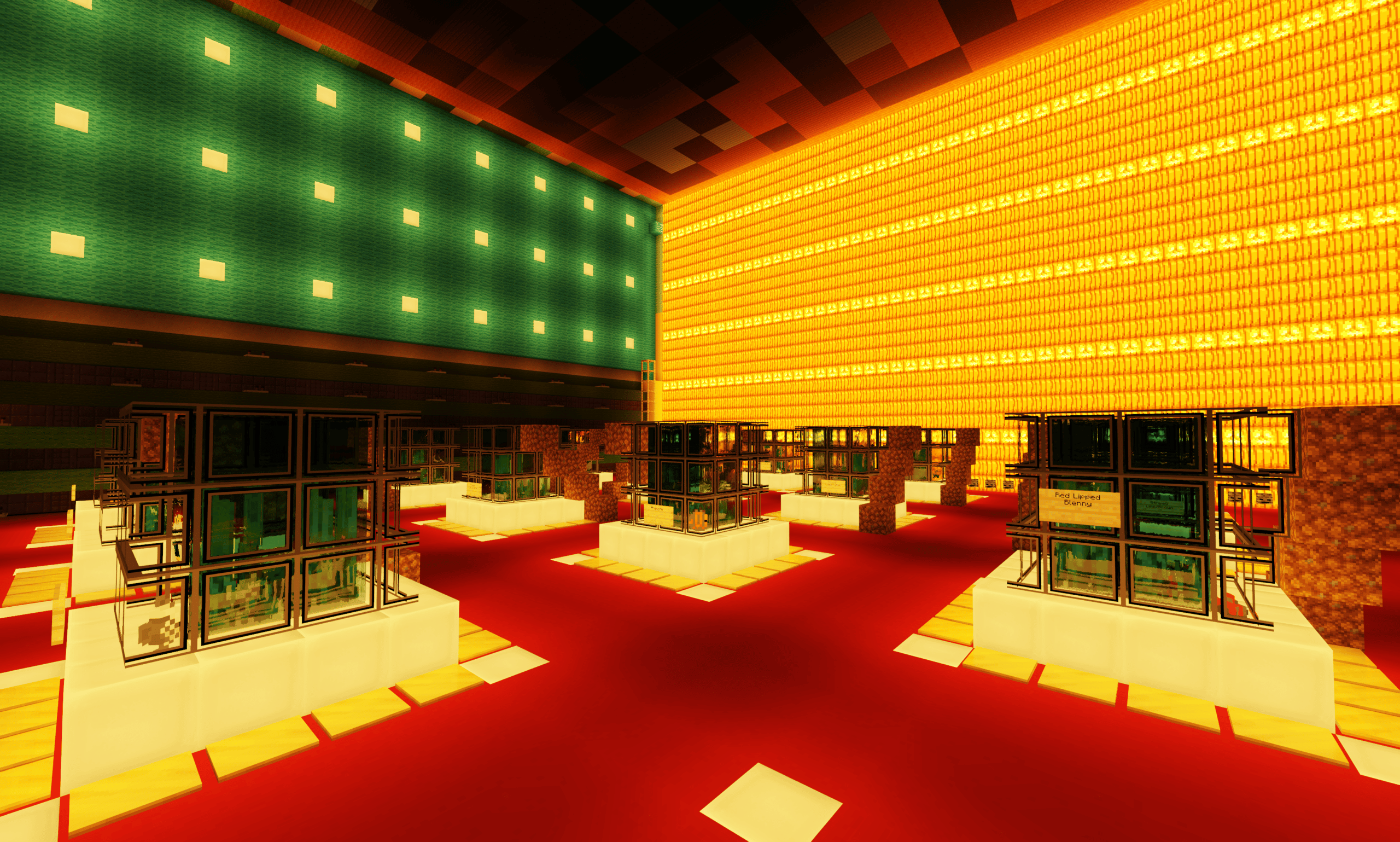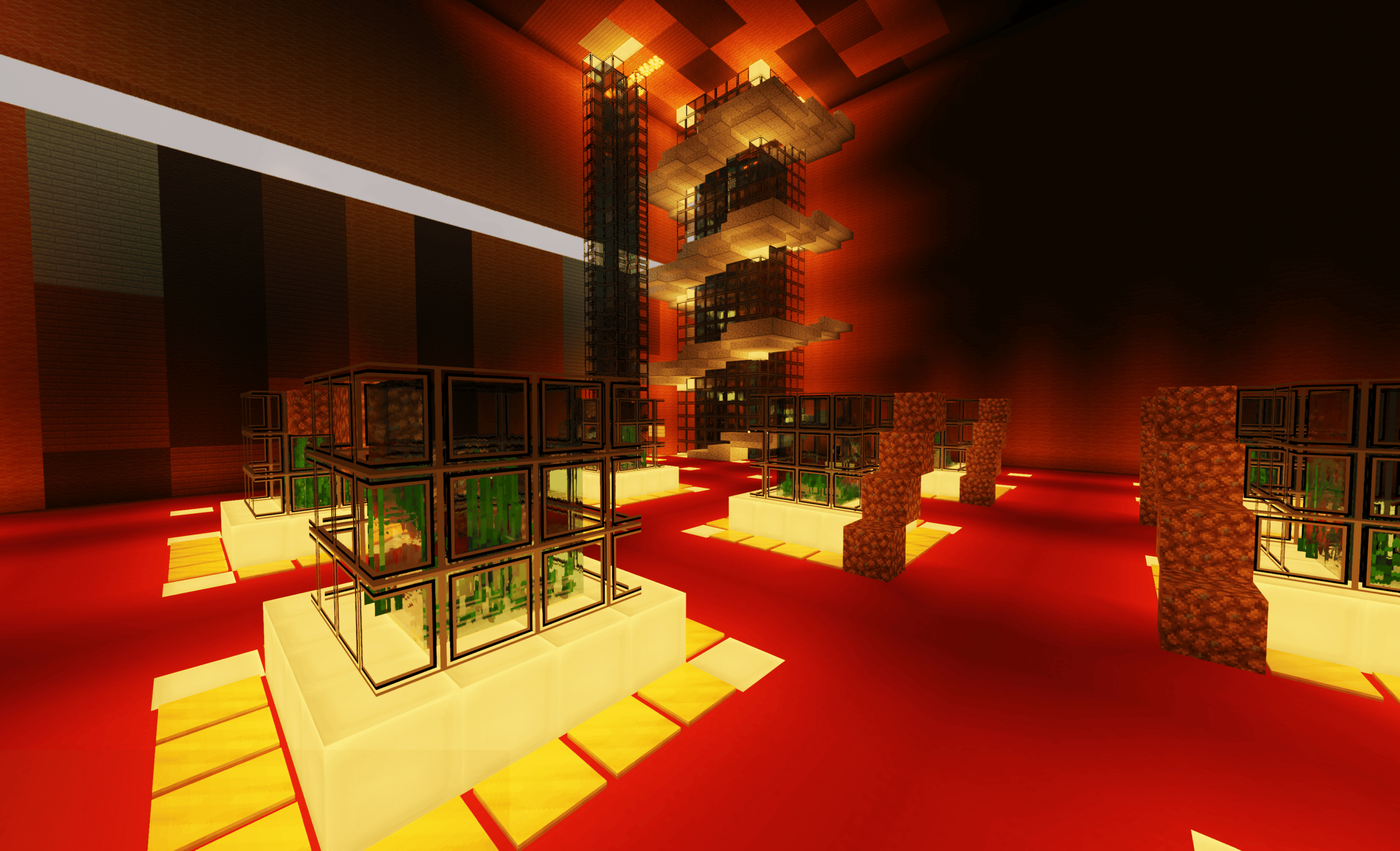 Finally take the stairs or the water elevator on on up to the roof for calm relaxing night time star gazers view.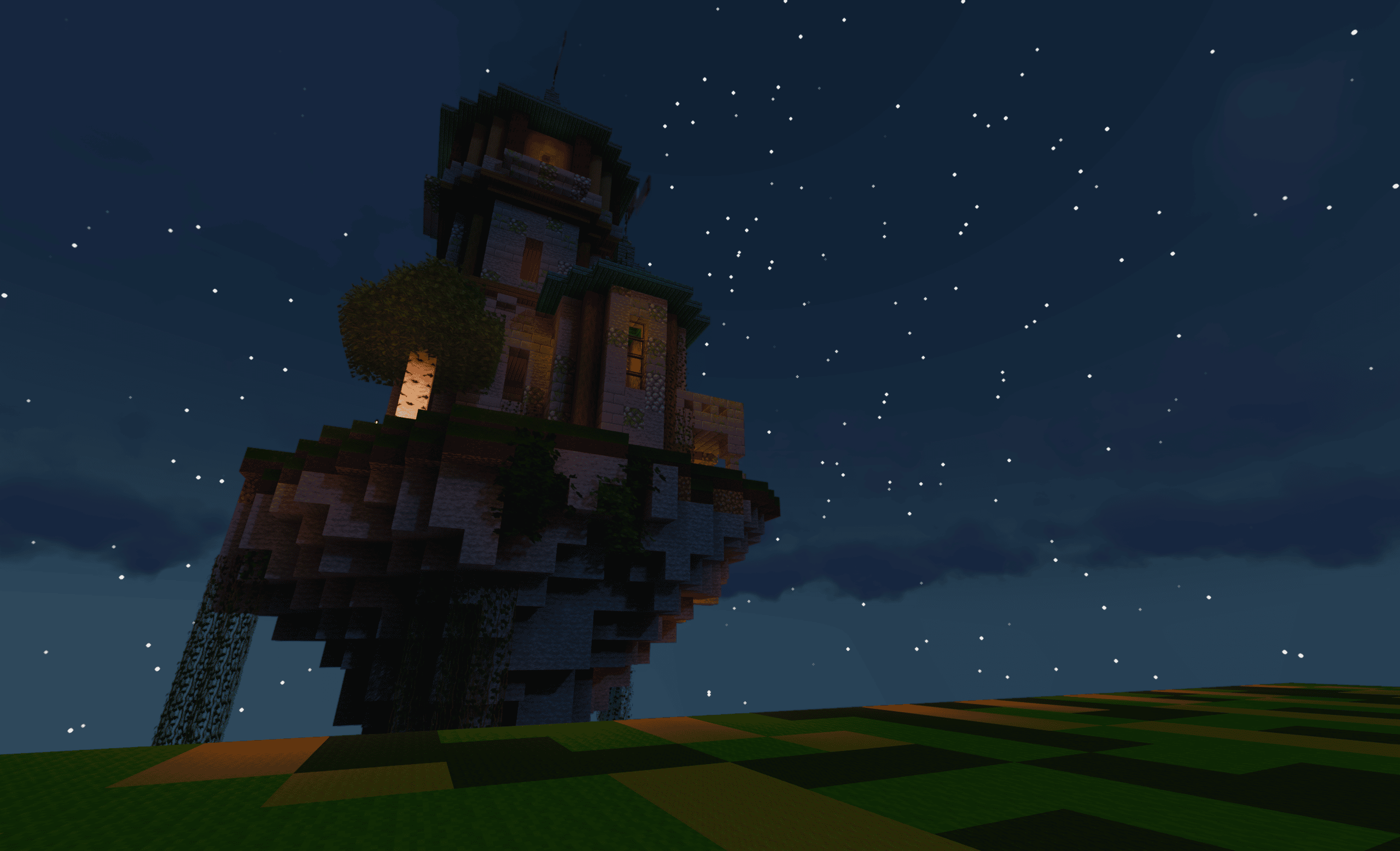 Thank you for your visit, I hope you enjoyed the giant melon & pumpkin and all we have done with it! Leave us a written book with your thoughts, ideas, jokes.
But what is coming next?? MOAAAARE SHOPS of course and let's wait and see what happens at Buccanner's Bay in Gratitude
Best greetings to all of you!
It has become our mission as of recent to showcase as much as we possibly can in a variety of ways to get those awesome creations, builz, and building skillz out there as best we can.  #Shameless_Plug_of_Uplifting_Proportions is a series intended for those great individual and team builders to display their amazing Uplift World Metaverse builds to the broader community.  The locations and images in the above post have been provided by the builders themselves, and are intended as a mere synapsis of what grandness awaits within the metaverse on any and all of these amazingly detailed builds.  For the complete experience of what these builds represent and the awe inspiring value they hold, please do head on into the metaverse at the coordinates above and check out all there is to behold, and of course collect your share of those infamous play to earn rewards you have surely begun to hear so much about. 
As for your personal builds, we are always open to submissions in various forms to showcase all those unique and amazing things being done of within your personalized regions of our shared metaversal existence.  For more on this, please be sure to check out The Path to Featured Buildz & Events Inside Your Uplift World to get in touch with all the dynamic possibilities for you to display and interact with the rest of us.  And feel free to reach out to Jimmy D on Telegram, Twitter, or Discord anytime for assistance on putting whichever best suits your preferred vantage point into motion.  In the meantime, thank you for dropping on into our official blog and if you happened to enjoy this piece and all the others, please do like and share this out so that we can show the world at large just how amazing this collective place we call home truly is.

The Uplift World Official Links
*This article was brought to you by Stahlmann271 with all photos by Jimmy D except the glass wall side view and those of the Panda Zoo. Special thanks to Stahlmann271 for the onsite tour to get the bearings of this absolutely epic plot down.