Officially owned by Ashtag, one of the bosses over at Non Fungible Gang, Hollow's Peak is a perfect balance between aesthetic and functionality. The theme of this entire Boarvallis Uplift World Metaverse survival in plot (2700, 2950) is a mix between medieval and garden; as well taking inspiration from the Hobbit holes for the interior of the mountain. The plot is used as a market, a farm, a storage area, and a home. The original plan was to primarily use the entire surface area as a farm, hence the windmill; and to excavate the entire mountain. But a lightbulb lit above my head and mother nature prevailed. Instead of excavating the mountain, it was instead carved from the inside and modified from the outside while still keeping its original shape. The hill where the windmill stands, and the land attached to it leading to the mountain is artificial and was terraformed to fit into the overall theme of the plot.
Inside the mountain, you will find elevators that will lead to 6 empty apartment rooms currently unoccupied and reserved for NFG members who are looking for private rooms in a plot shared by trusted members. The mountain also contains has a shared storage room, enchant area, smelting room, and brewing room. On the highest room of the mountain is where I reside. It contains all of my belongings perfectly organized on a row of chests. On the mountain's peak you will find a tree that when angled correctly, looks like it's holding the sun or the moon. Lastly, the mountain contains a secret room that can only be accessed by the most meticulous of players. If navigated correctly, you will find a treasure waiting to be claimed. First person to find it of course wins the reward.
The market stalls are separated by rarity and value of the items being sold. The one on the left (currently only selling firework rockets), are for easy to make and easy to obtain, but grindy items. The stall on the right is for rare and more expensive items. Shameless plug within as shameless plug; Hollow's Peak is selling the cheapest shulker shells on the server, so come buy now!
Despite the hours of work put into it, this plot is still only at its early stages. As days go by, it will continue to improve and many fun features are to be added in the future!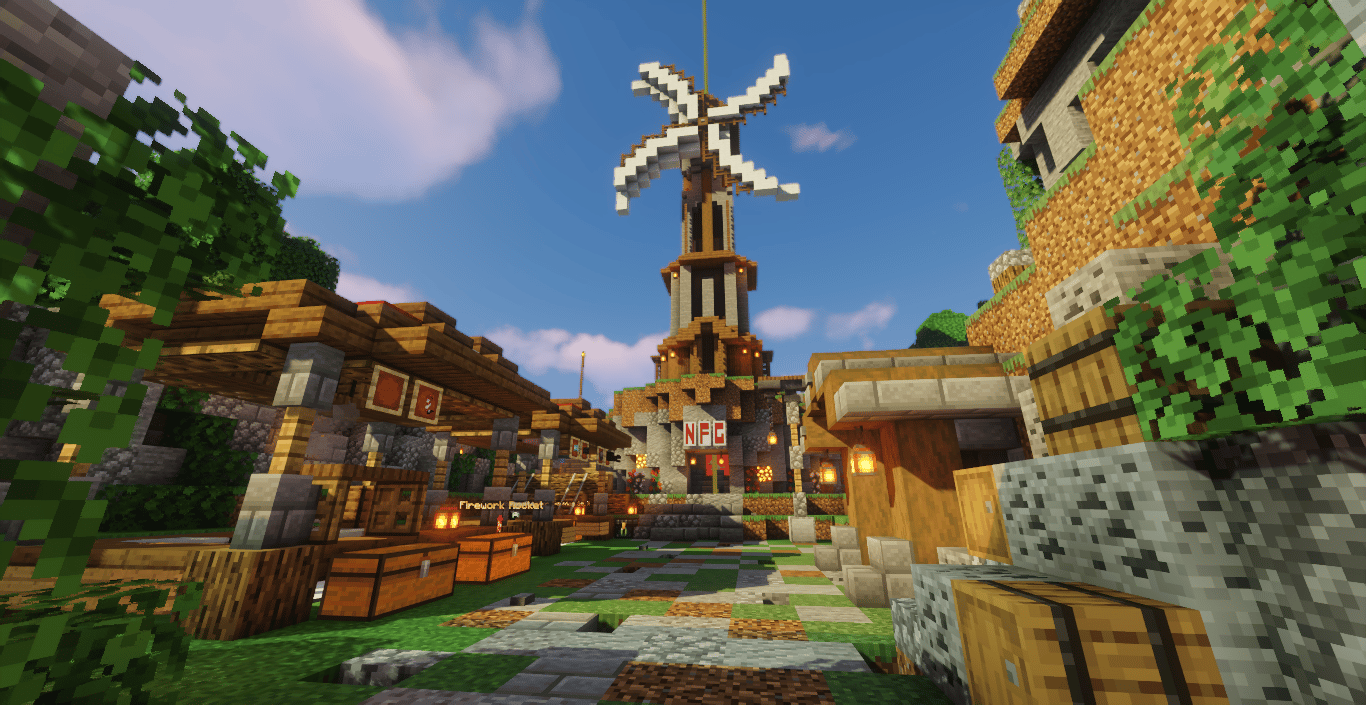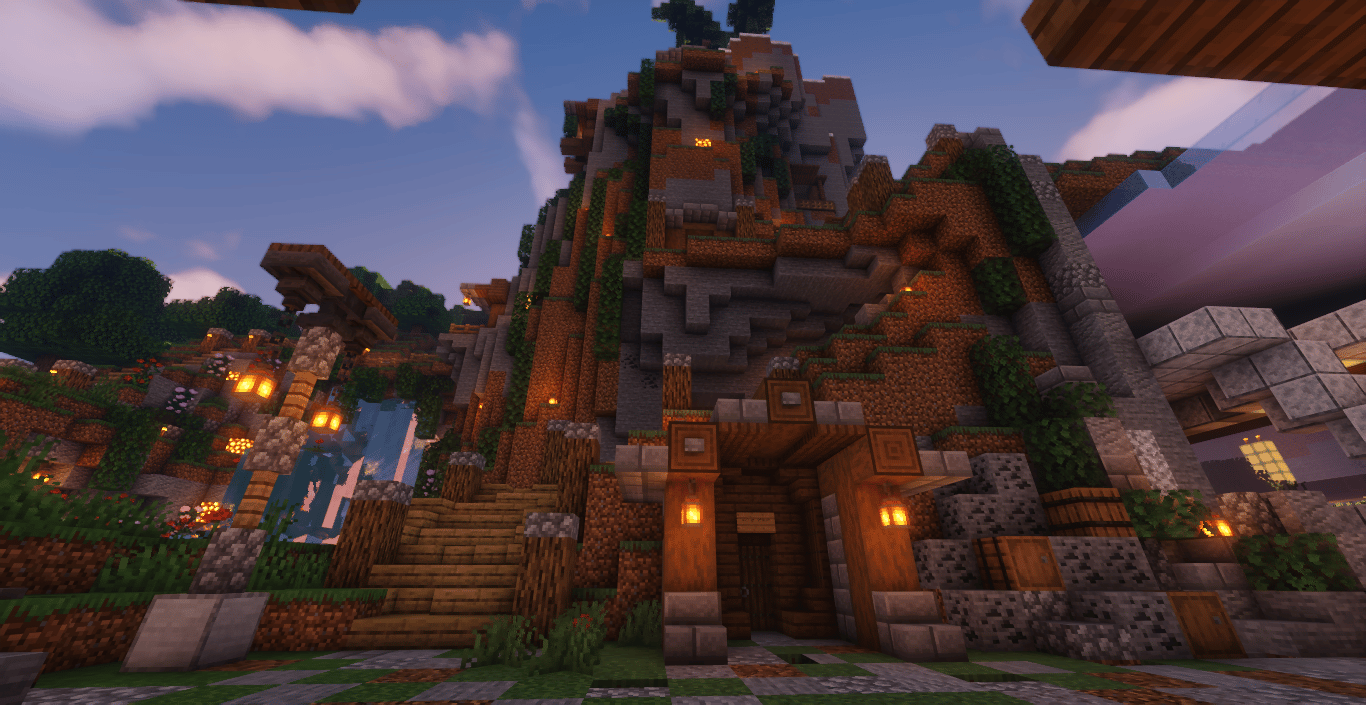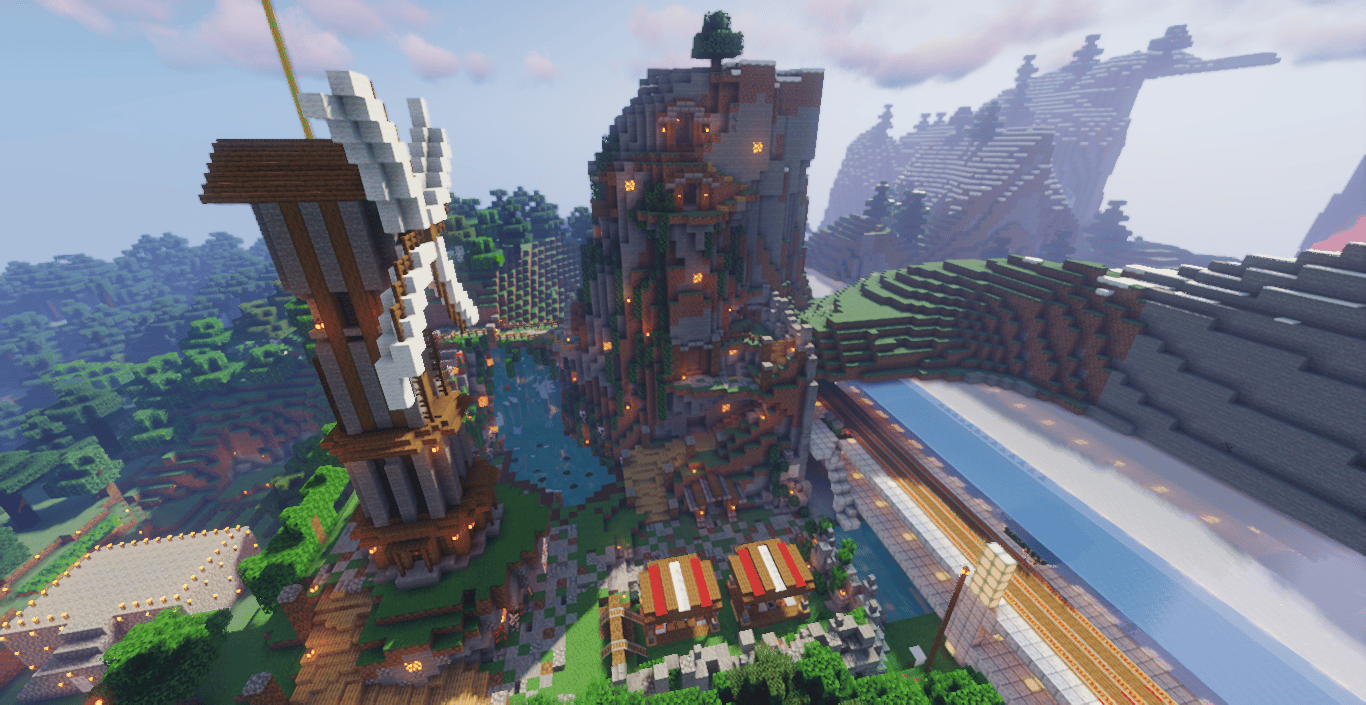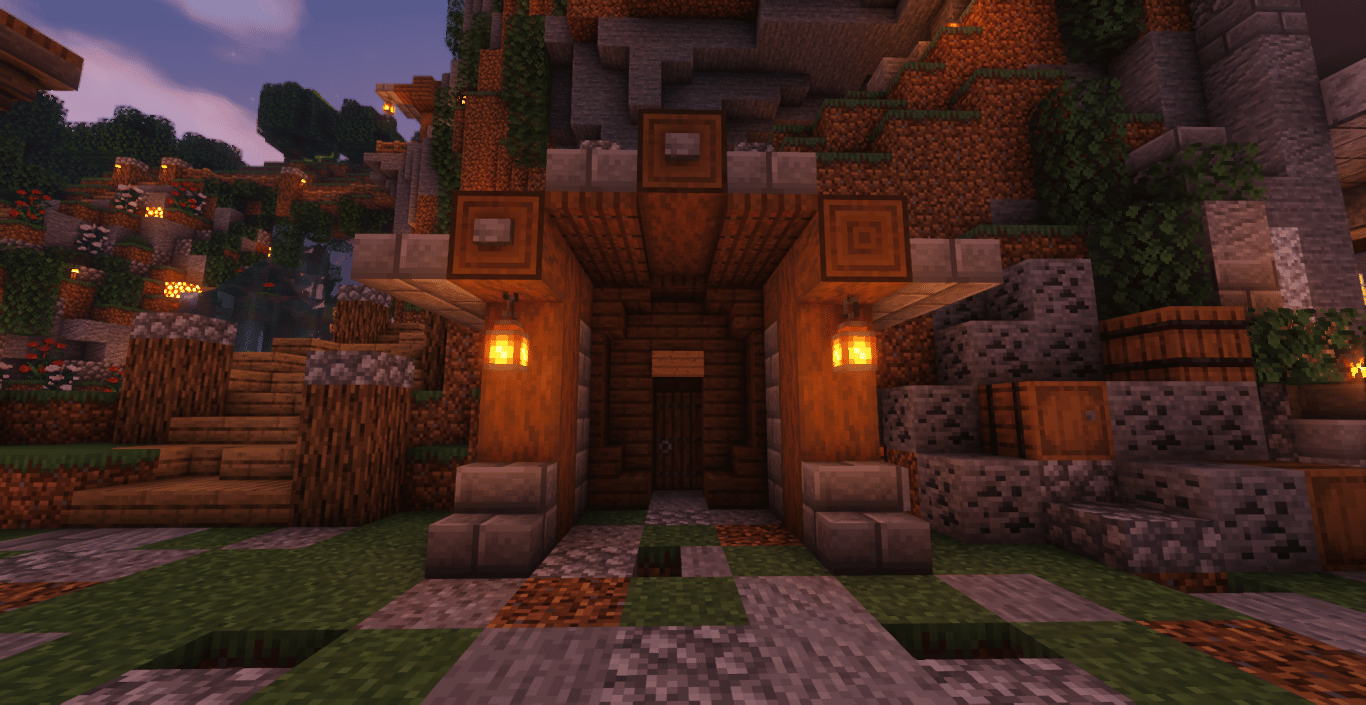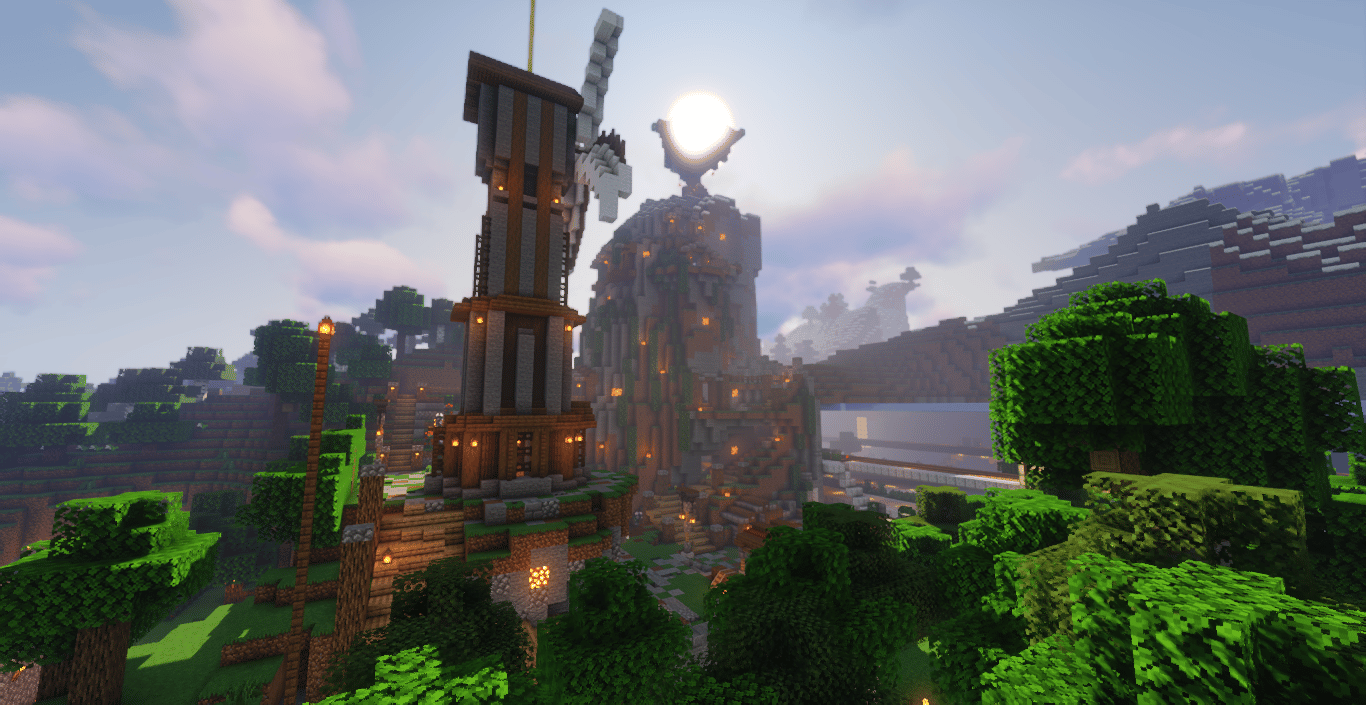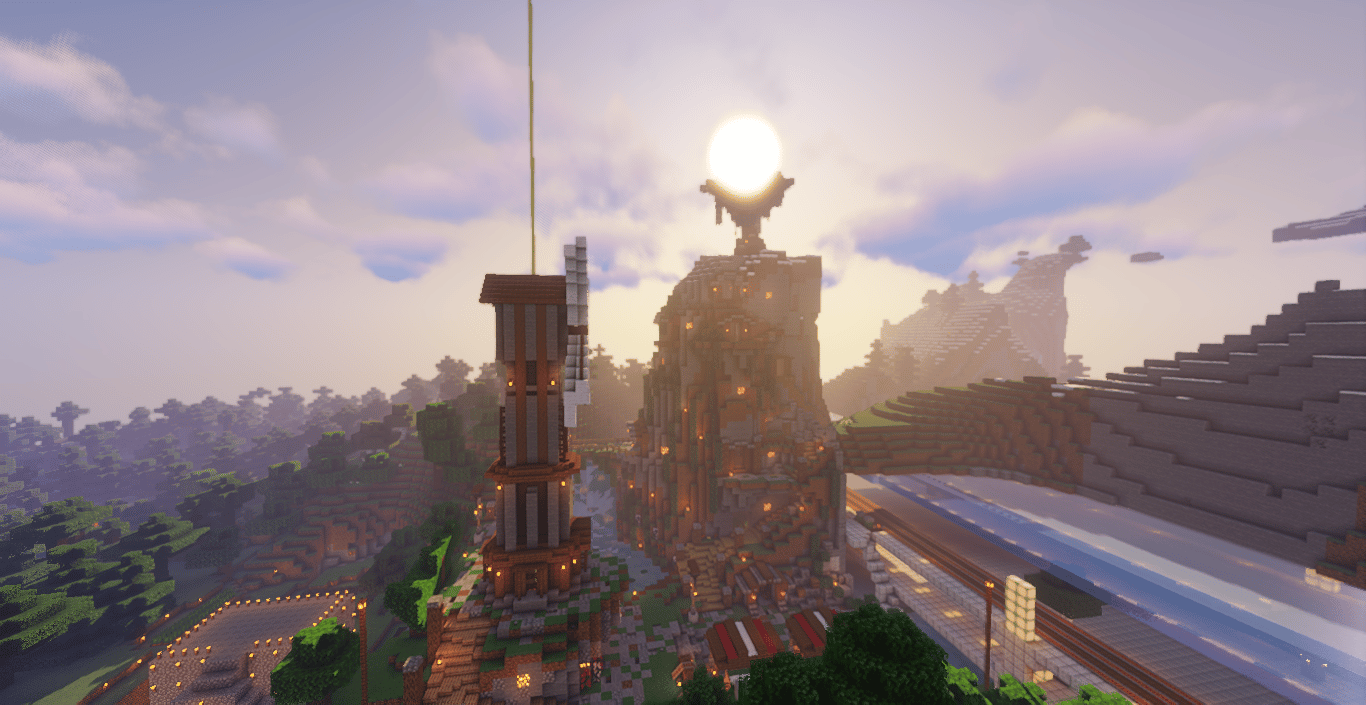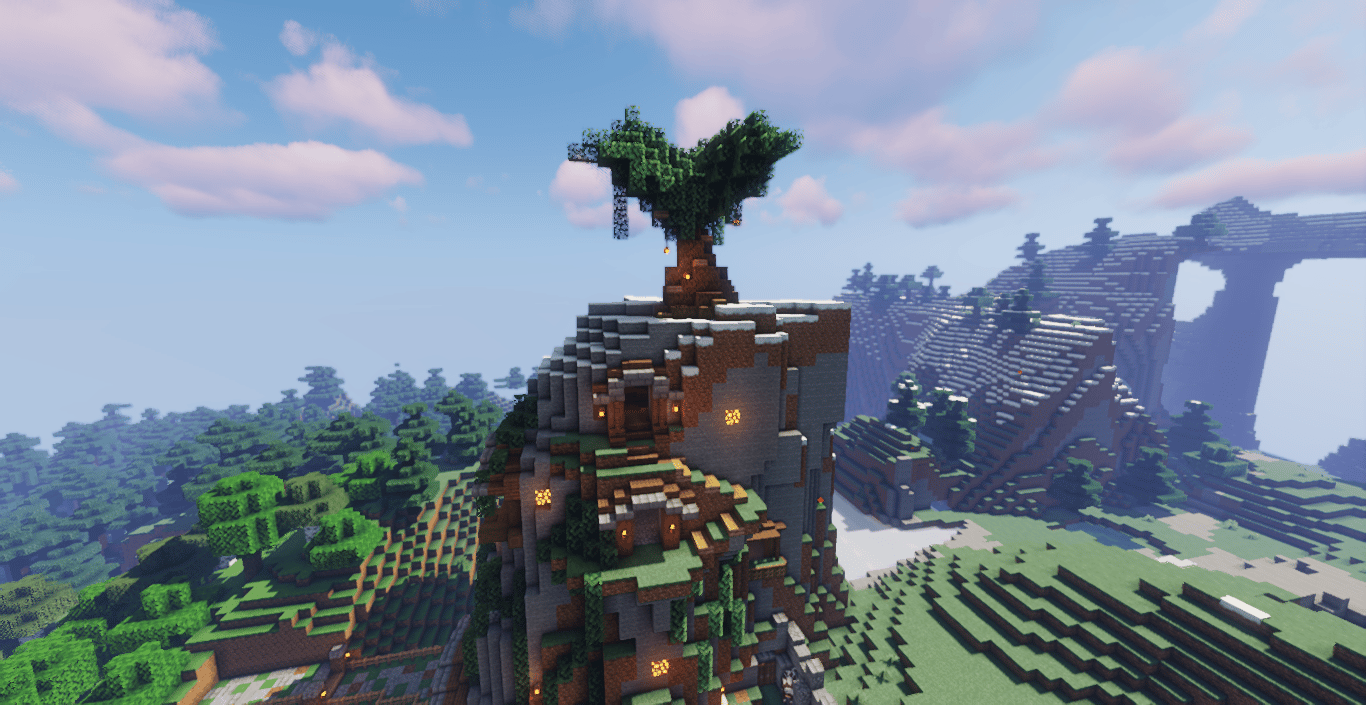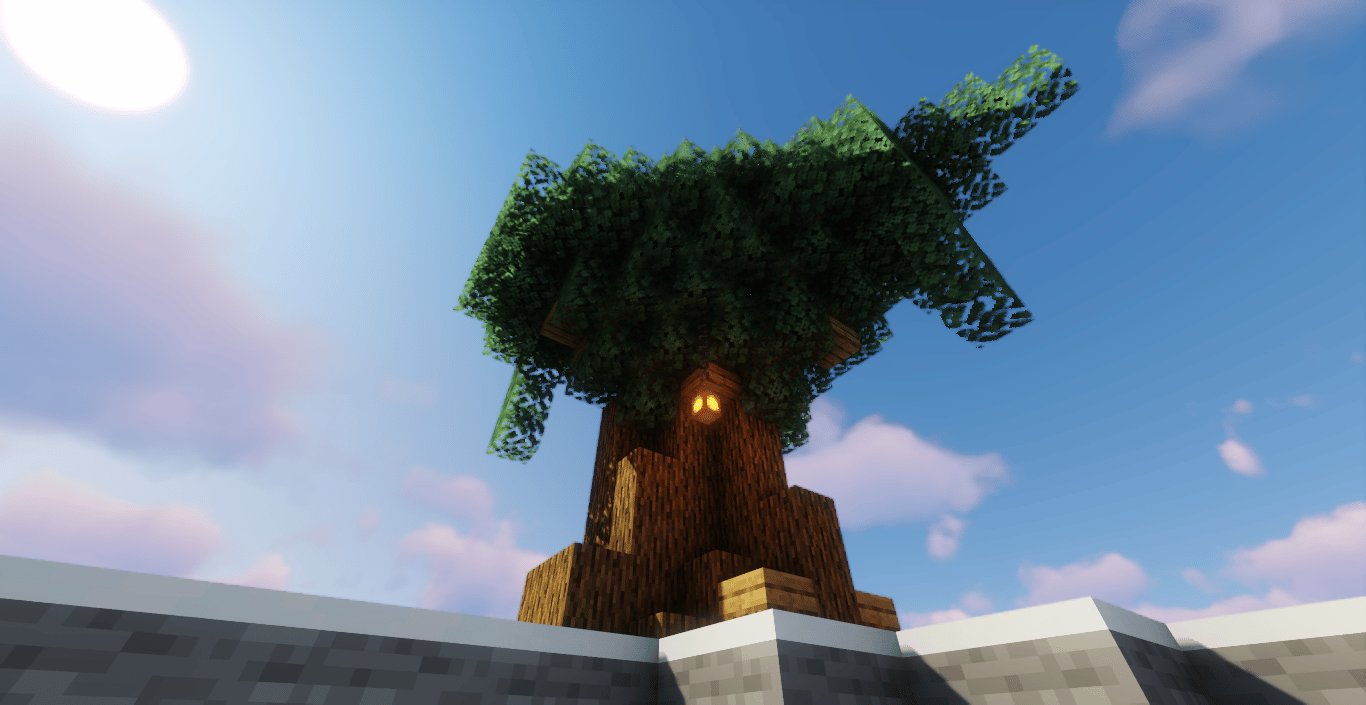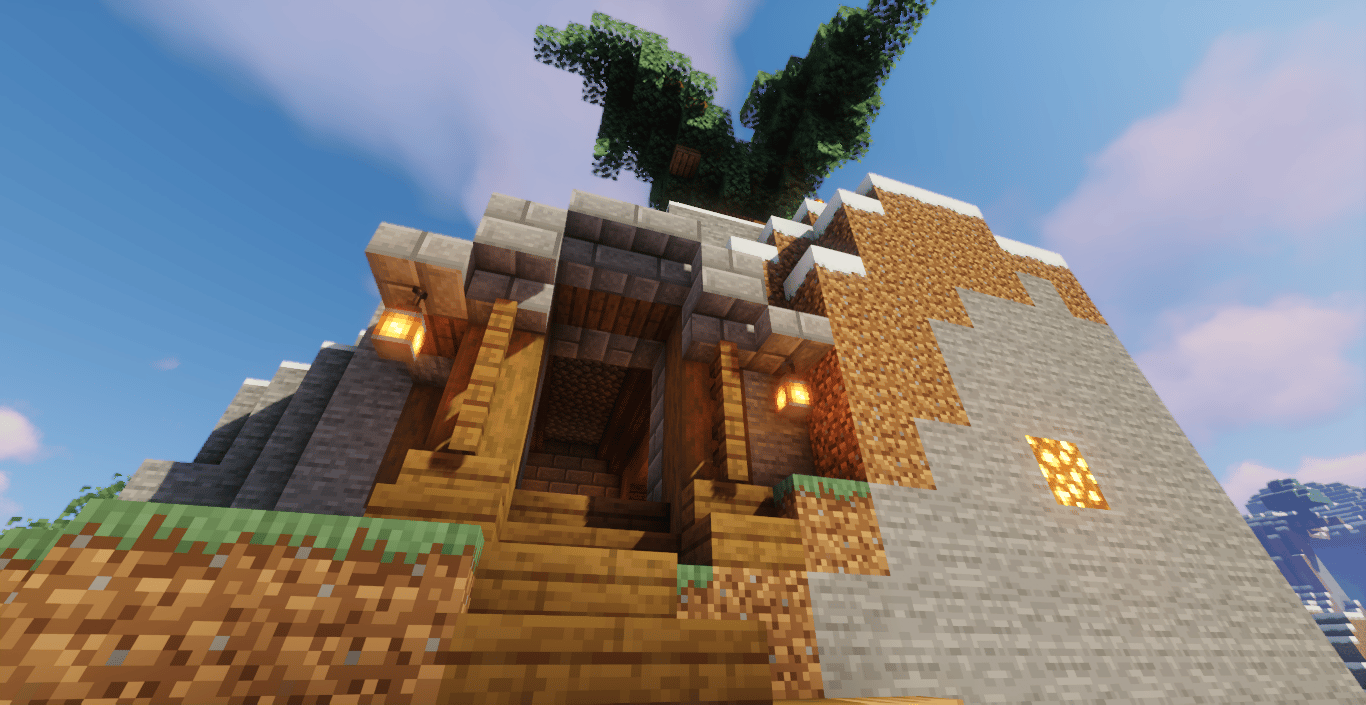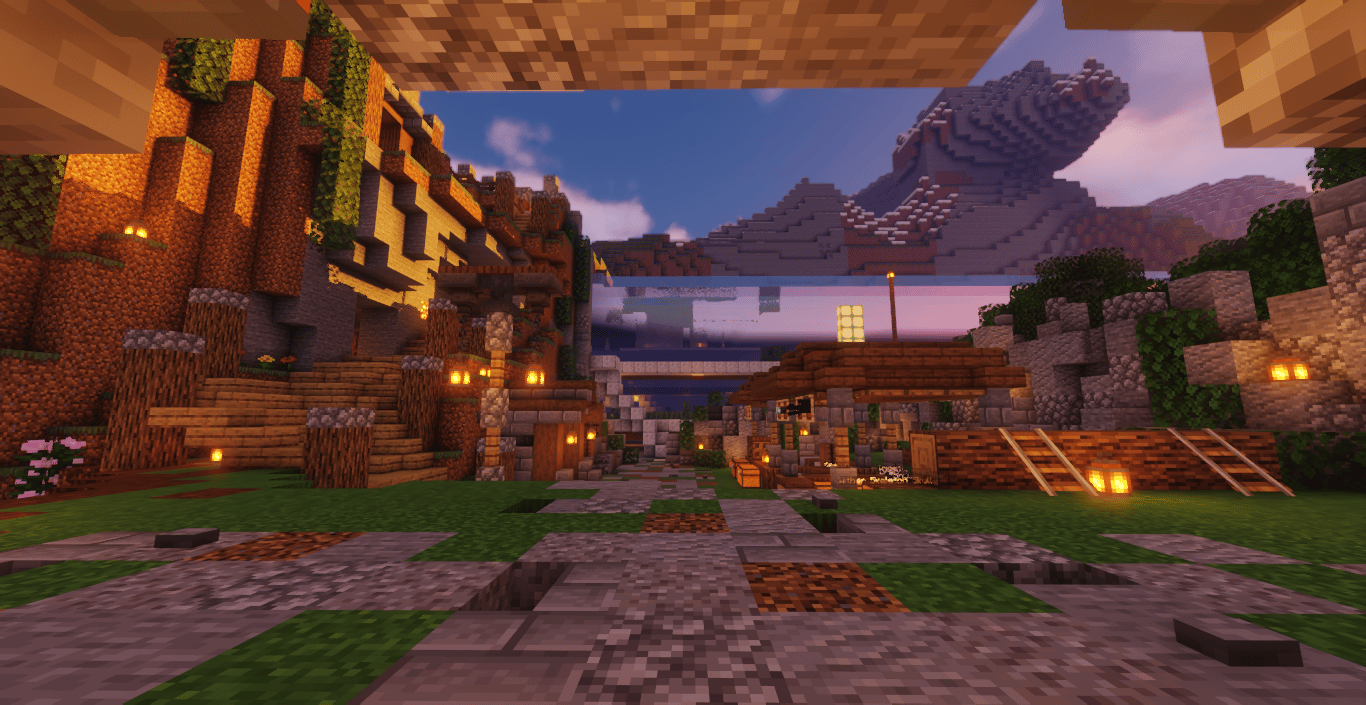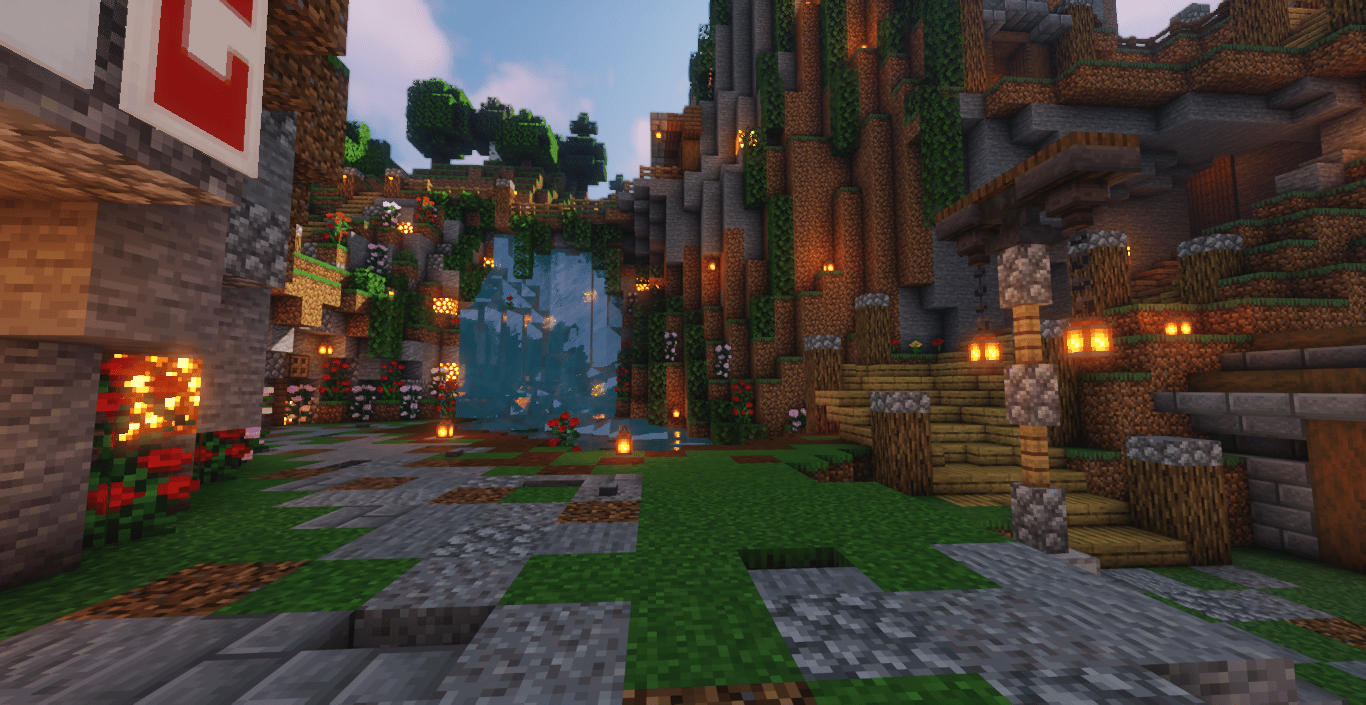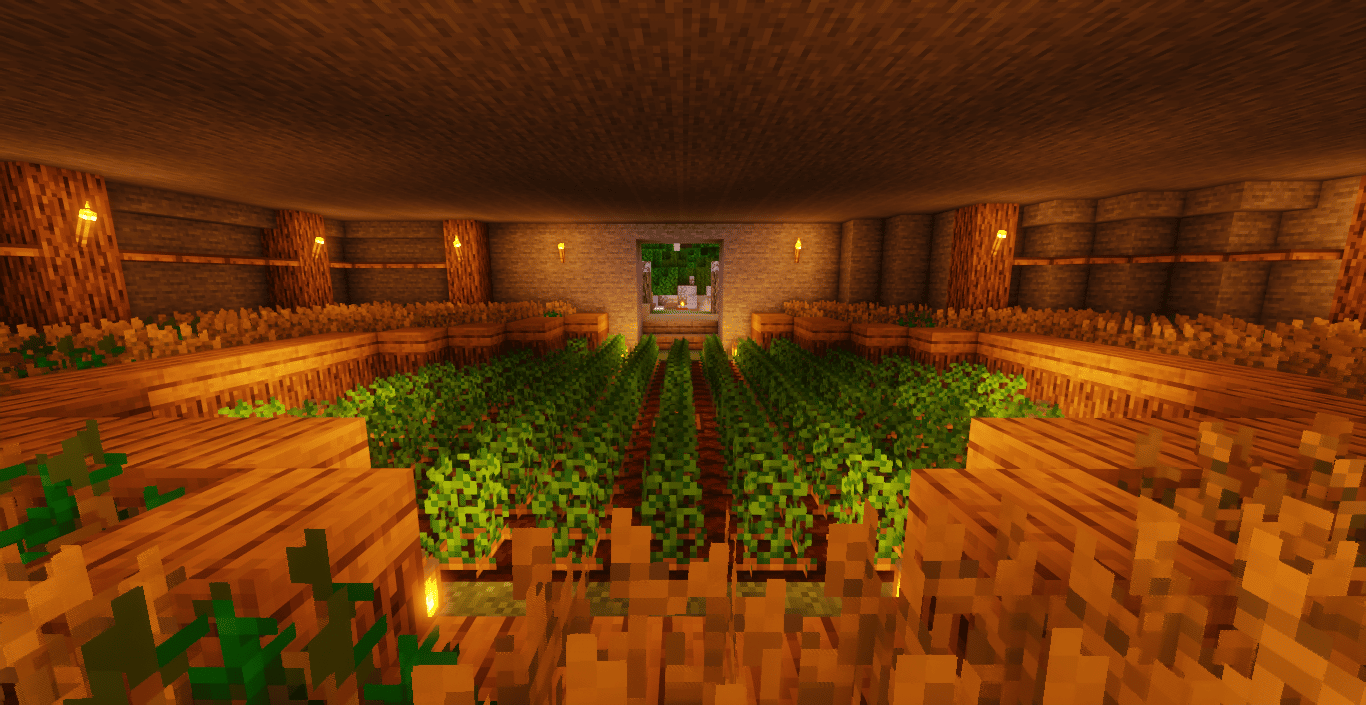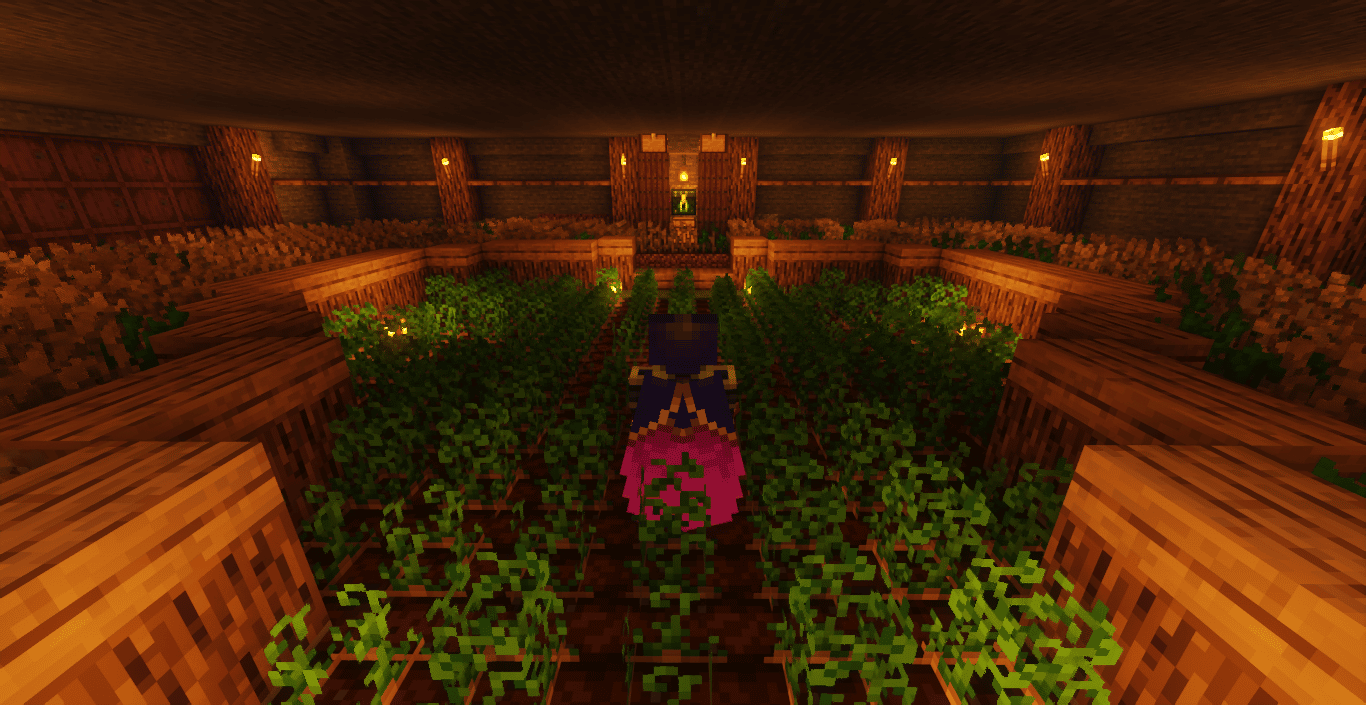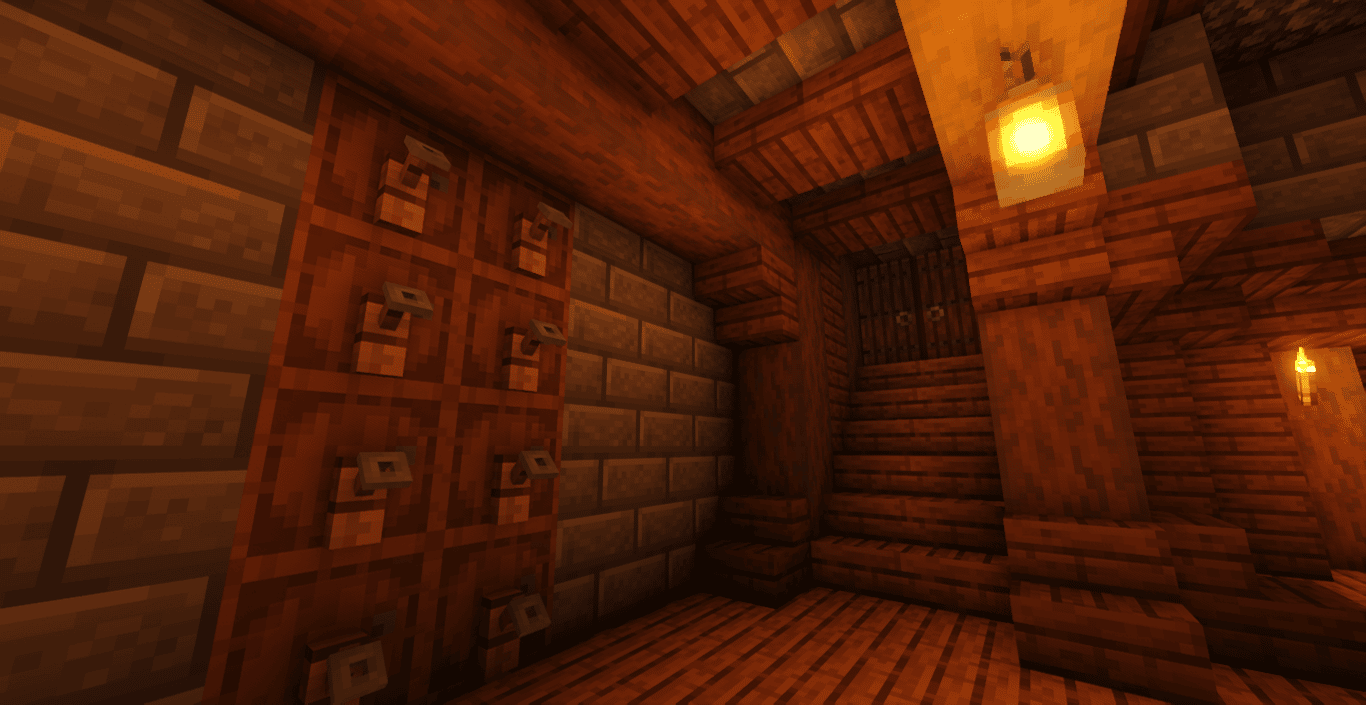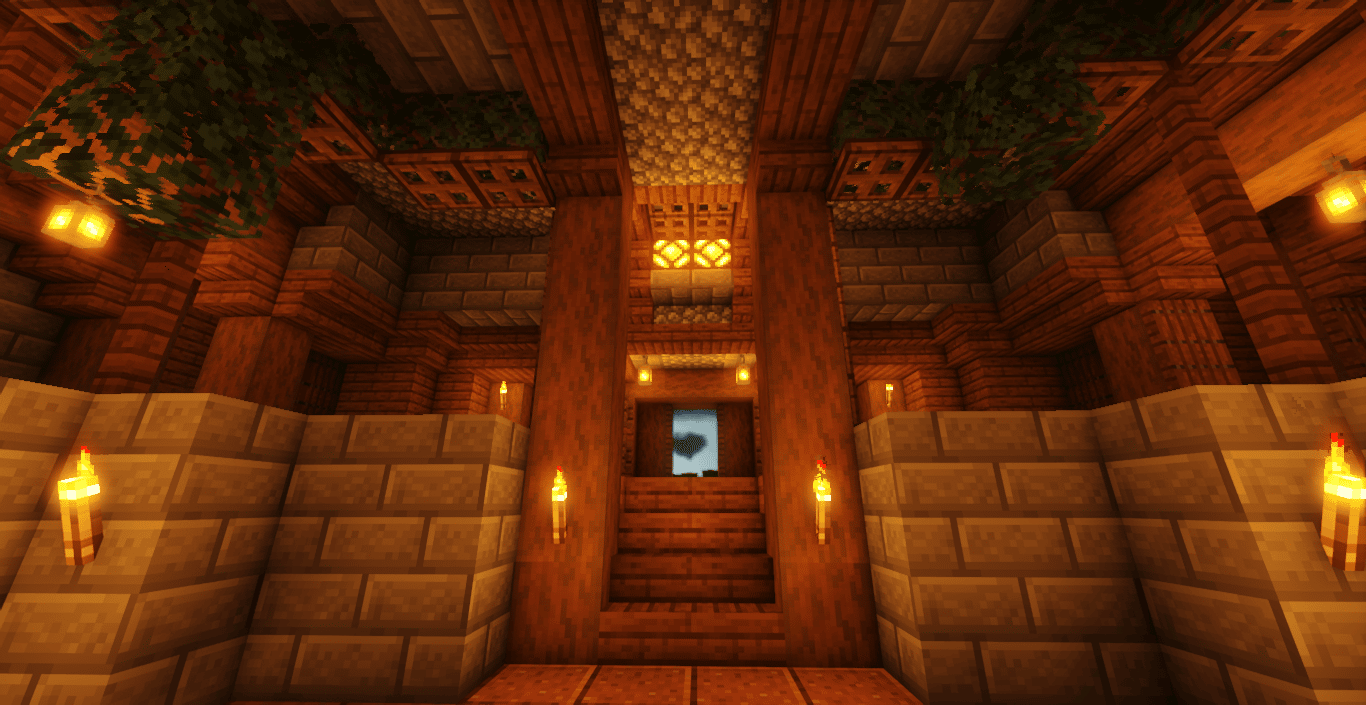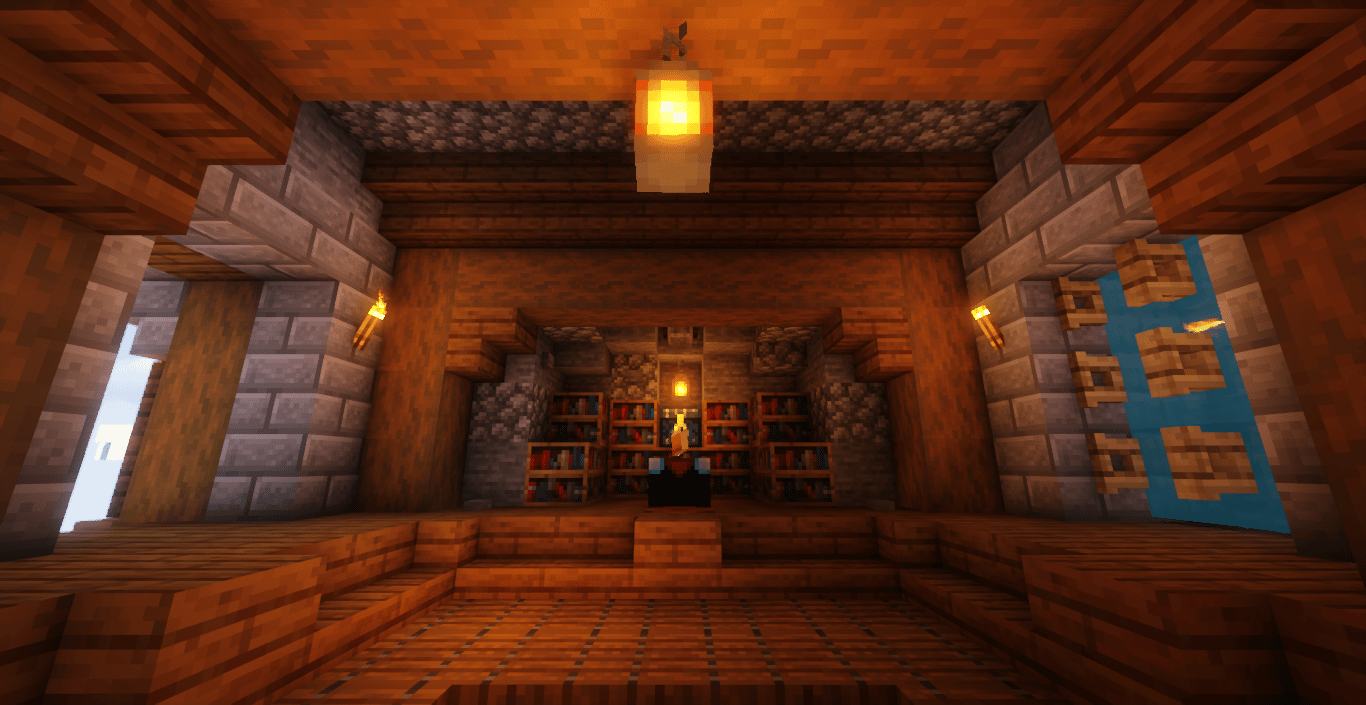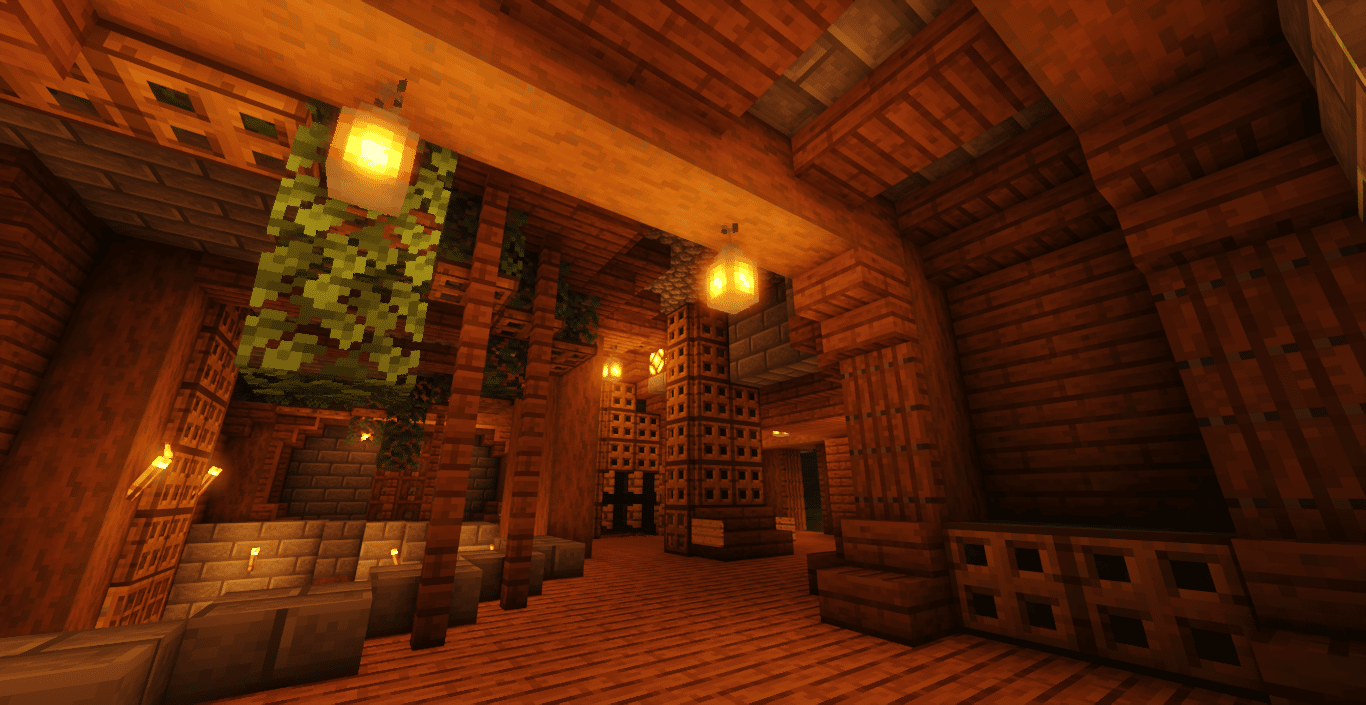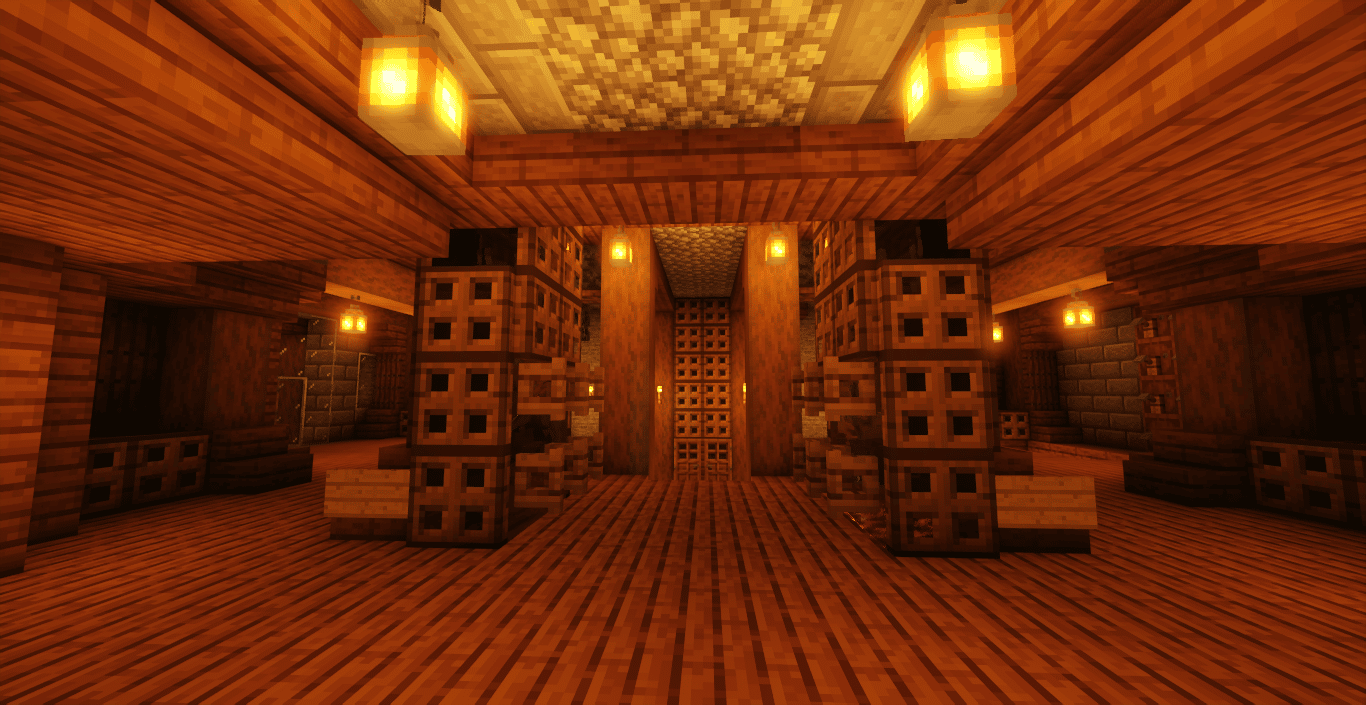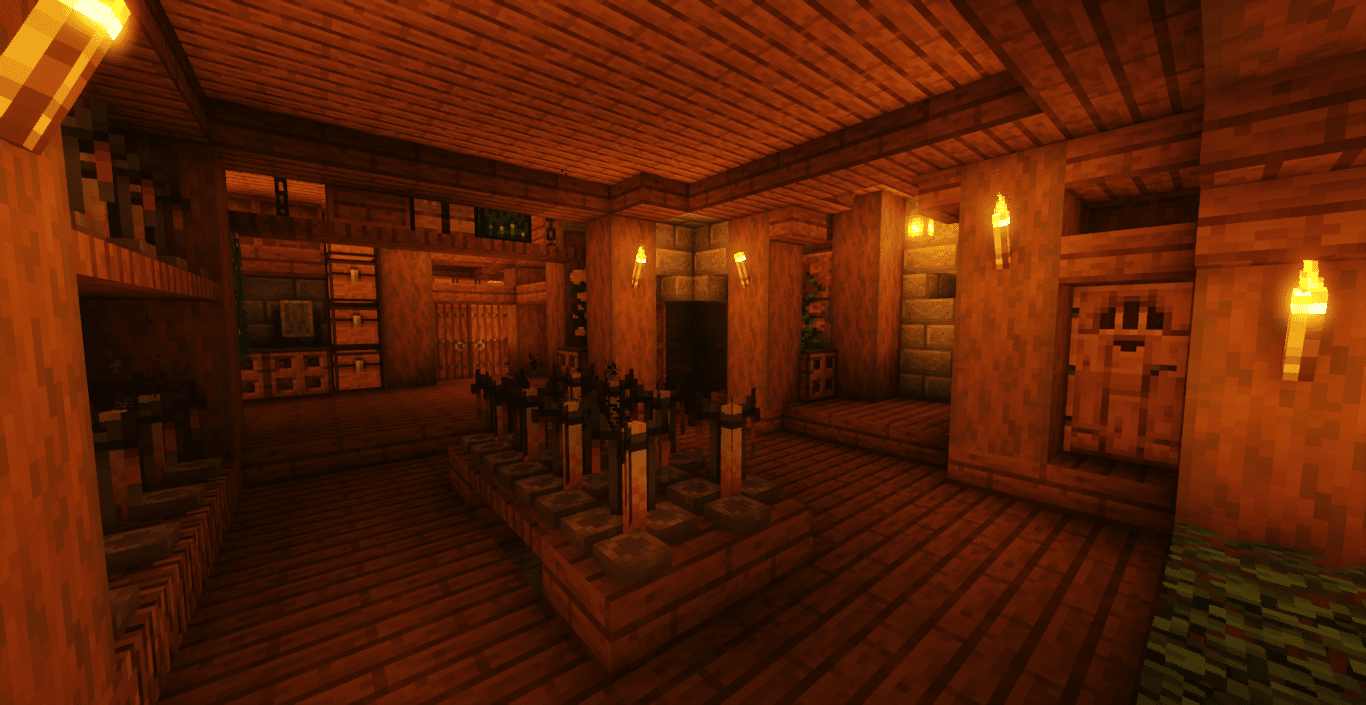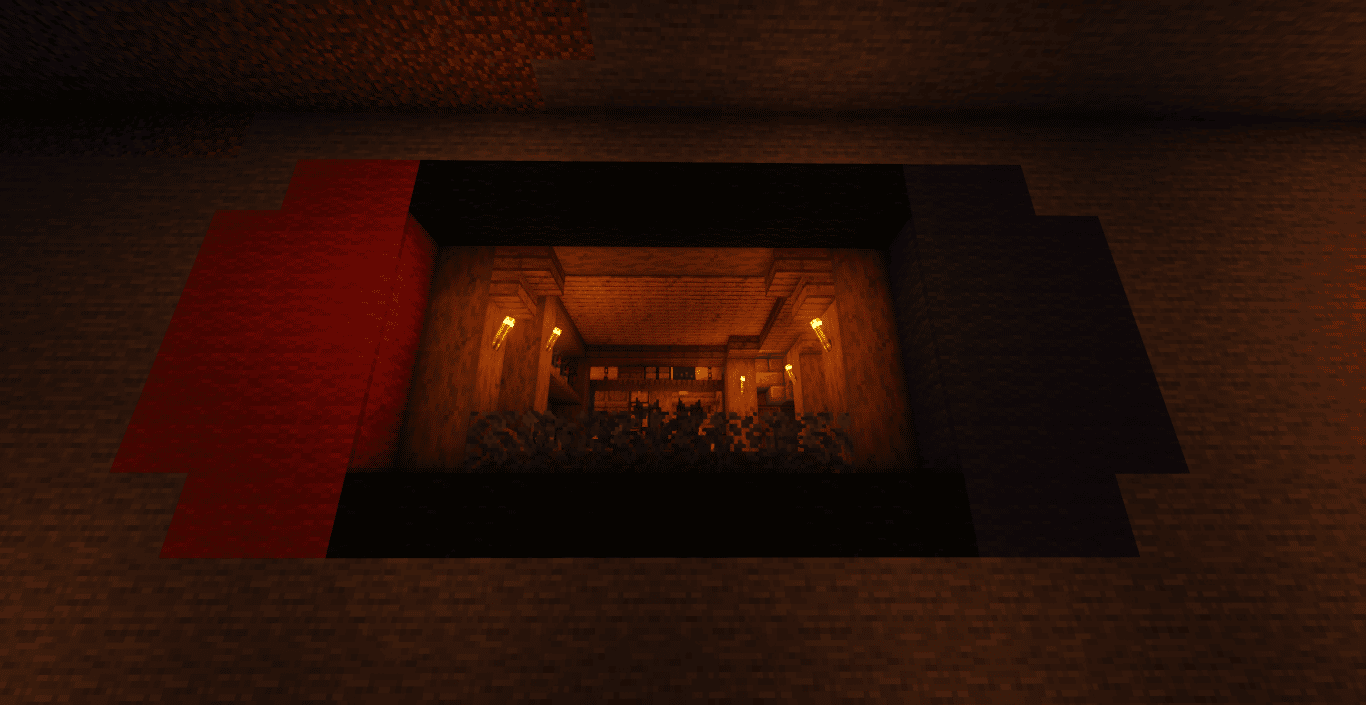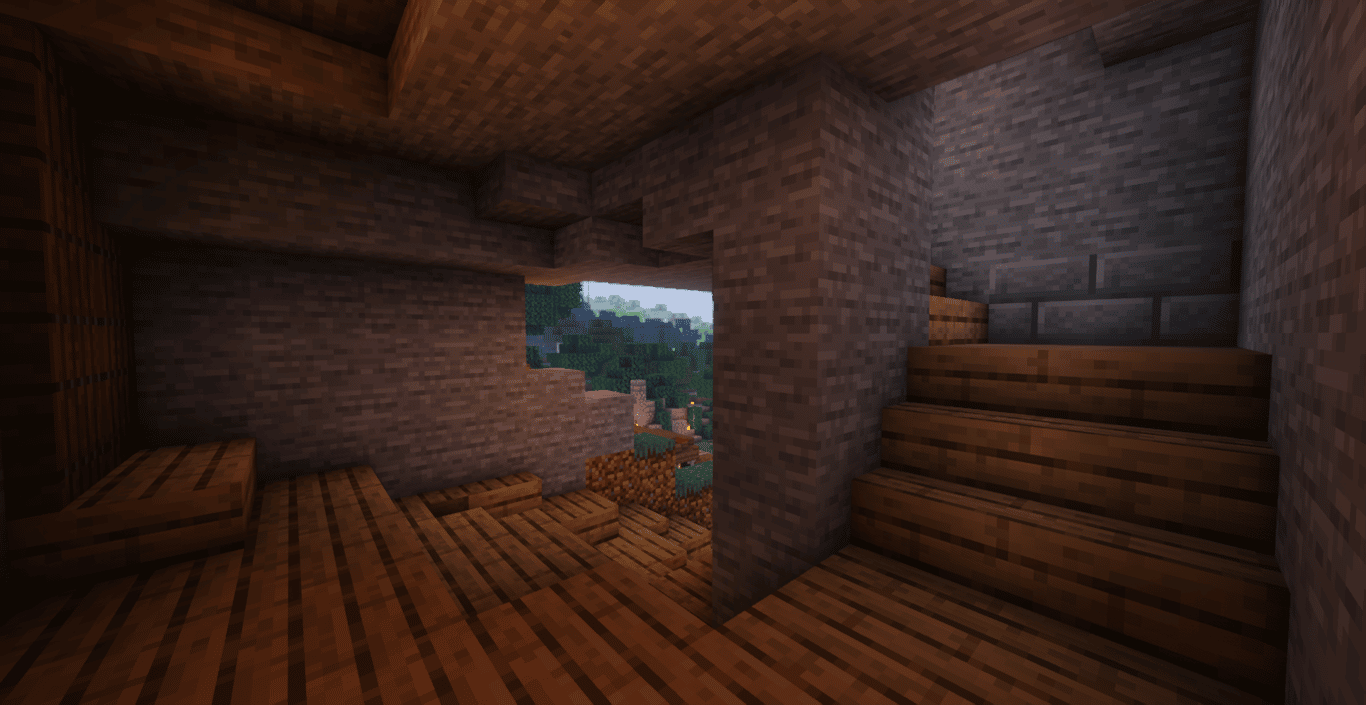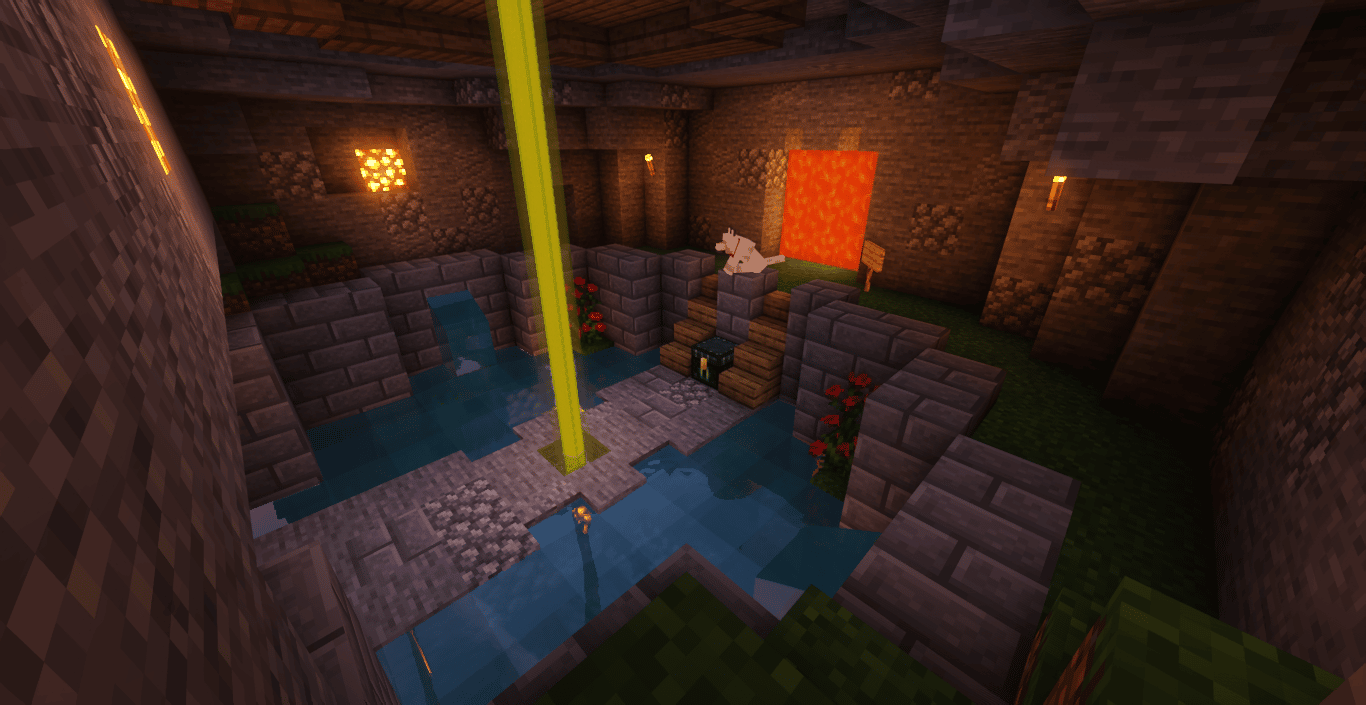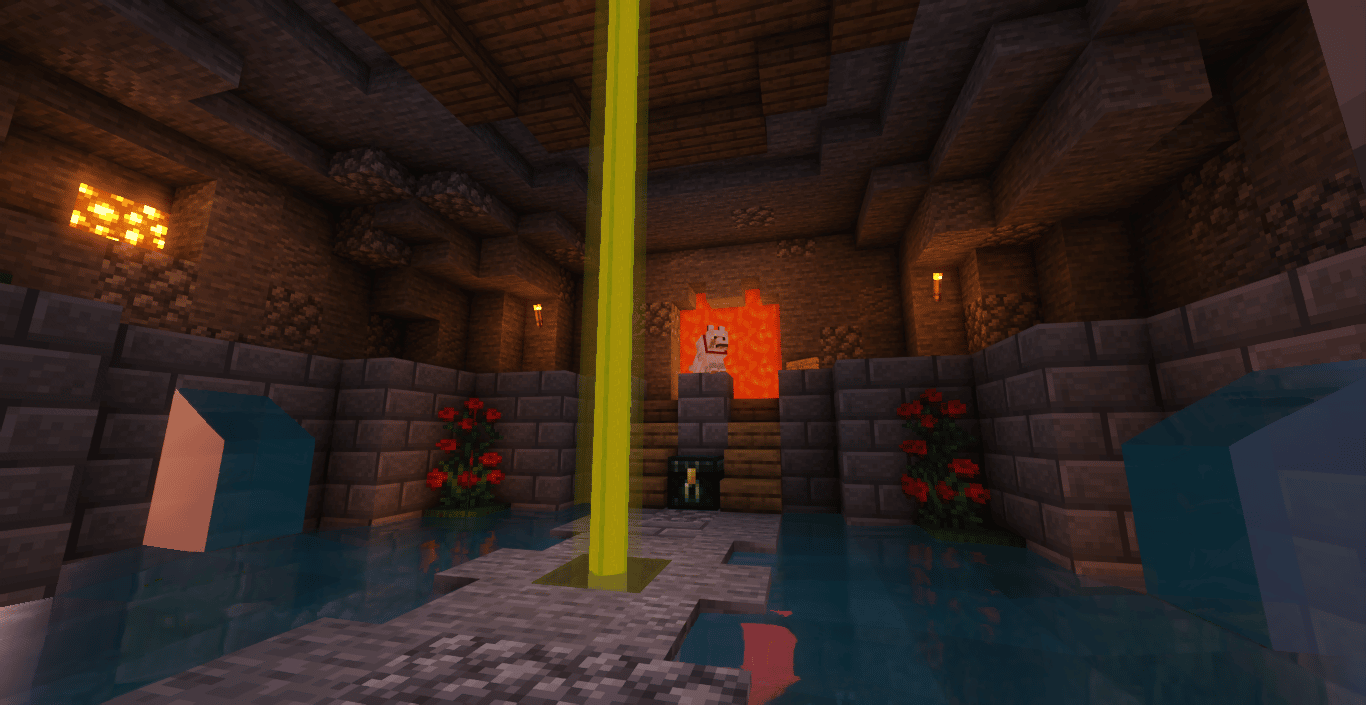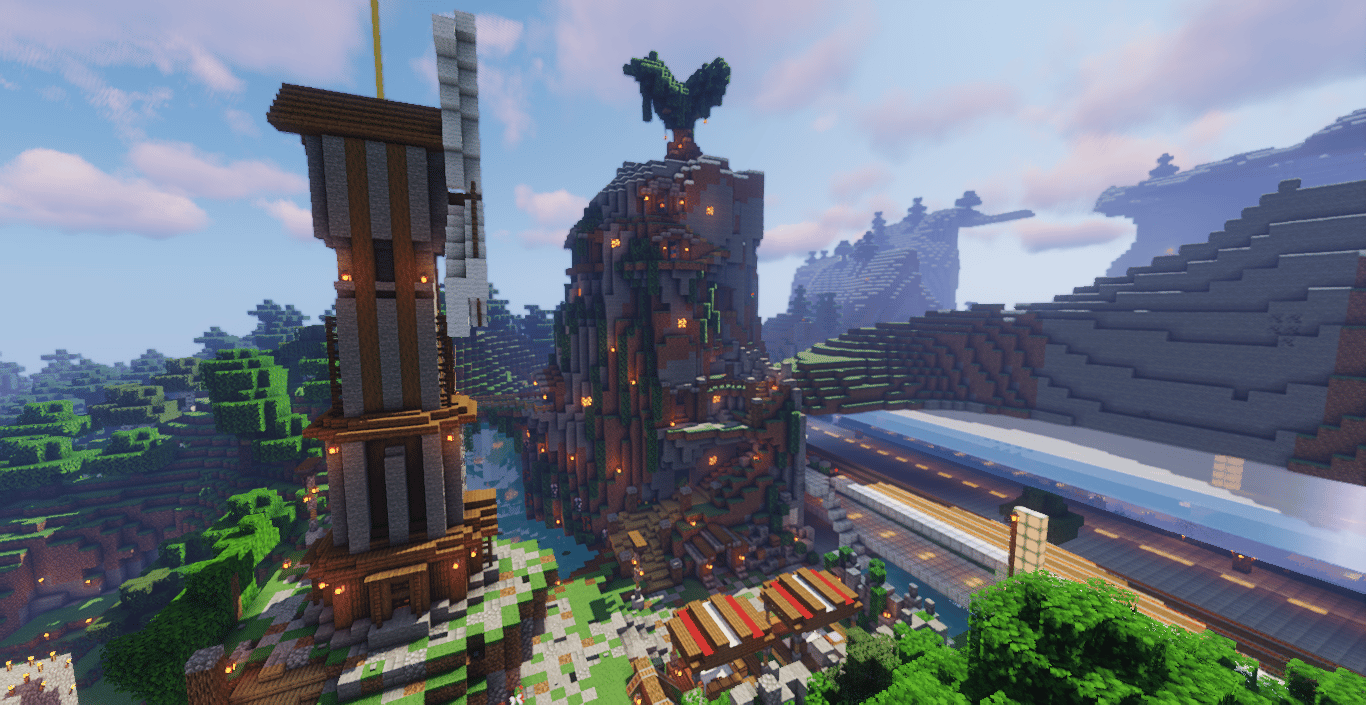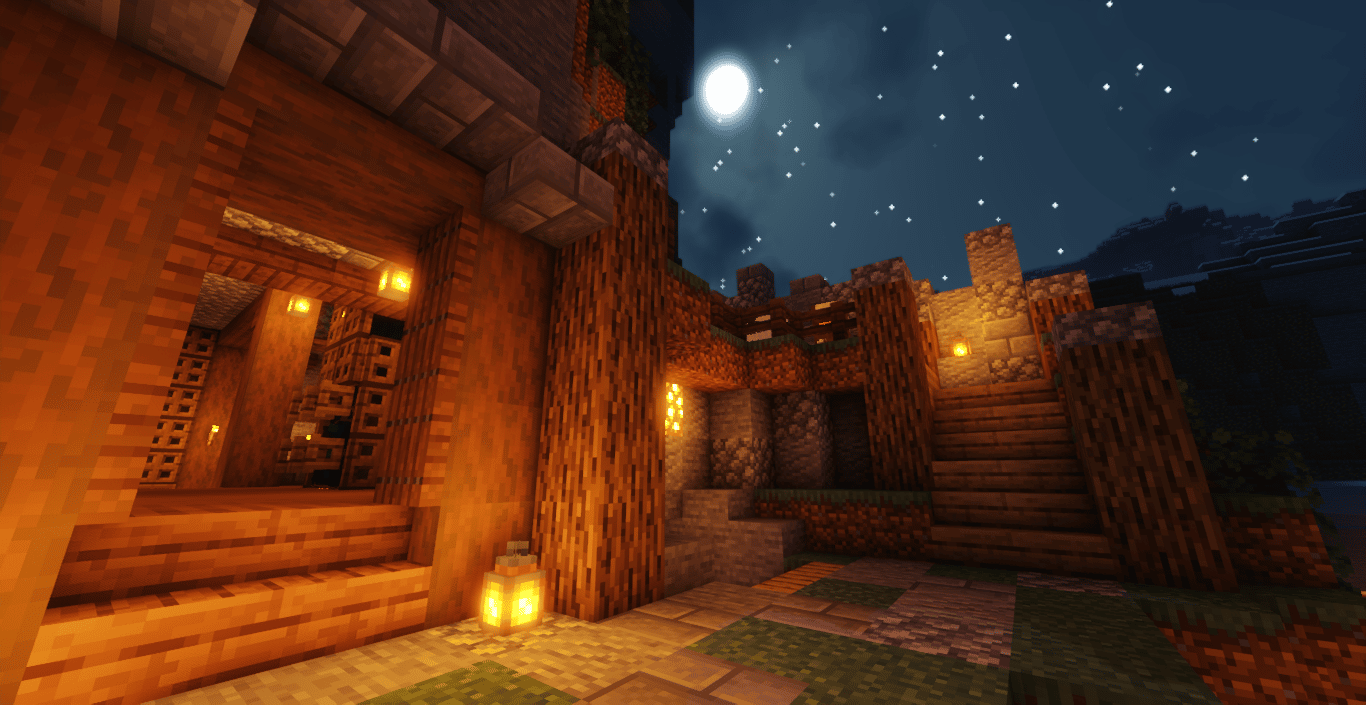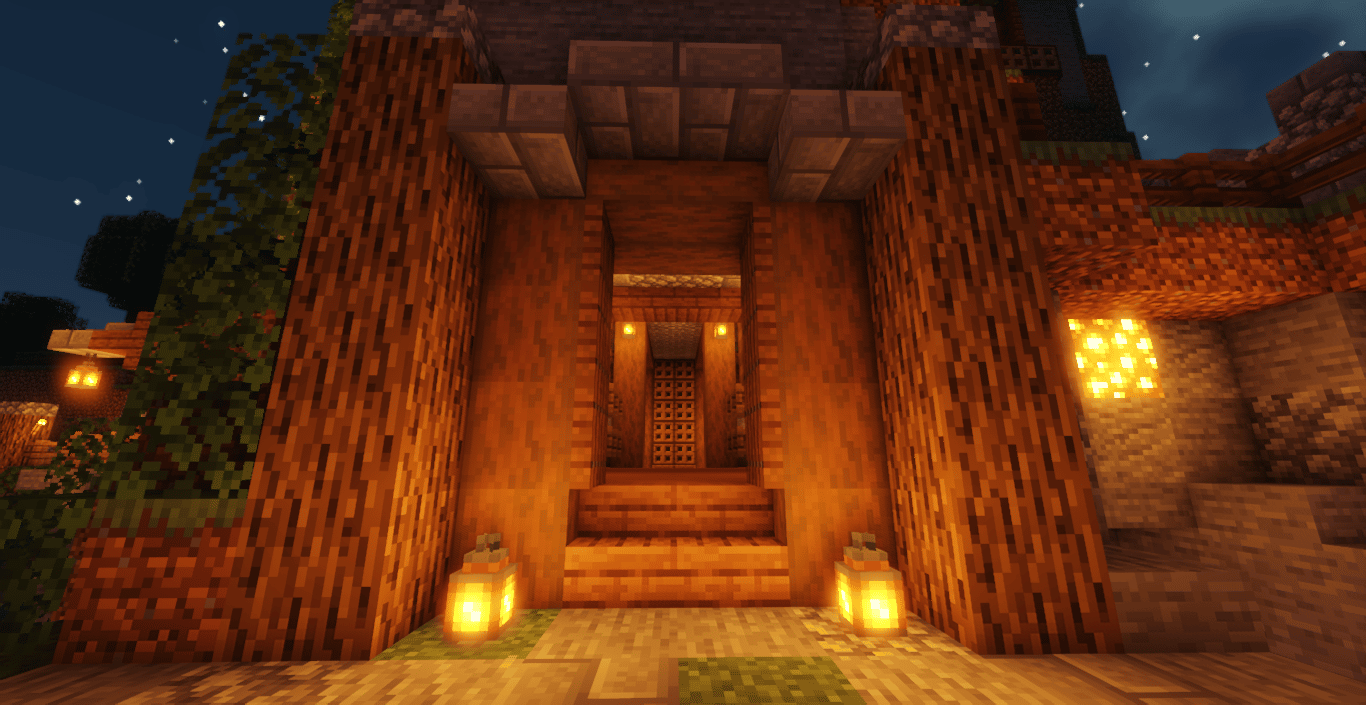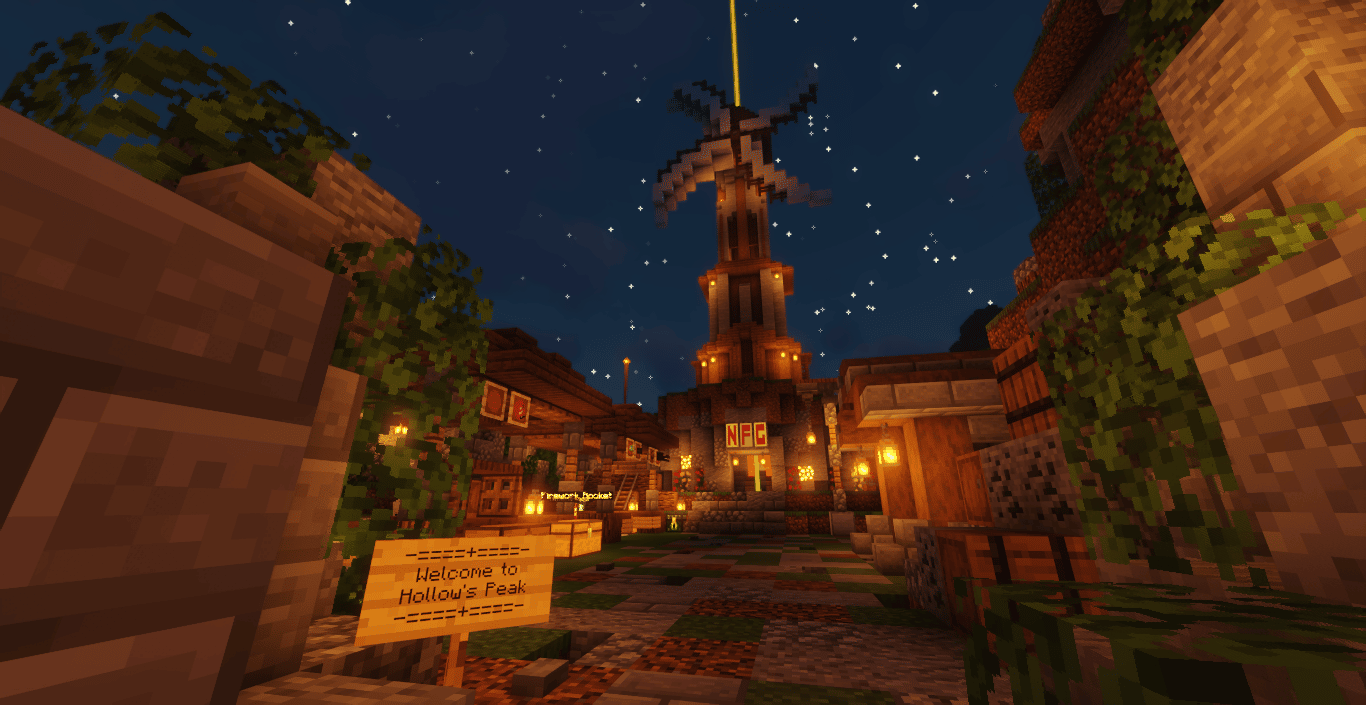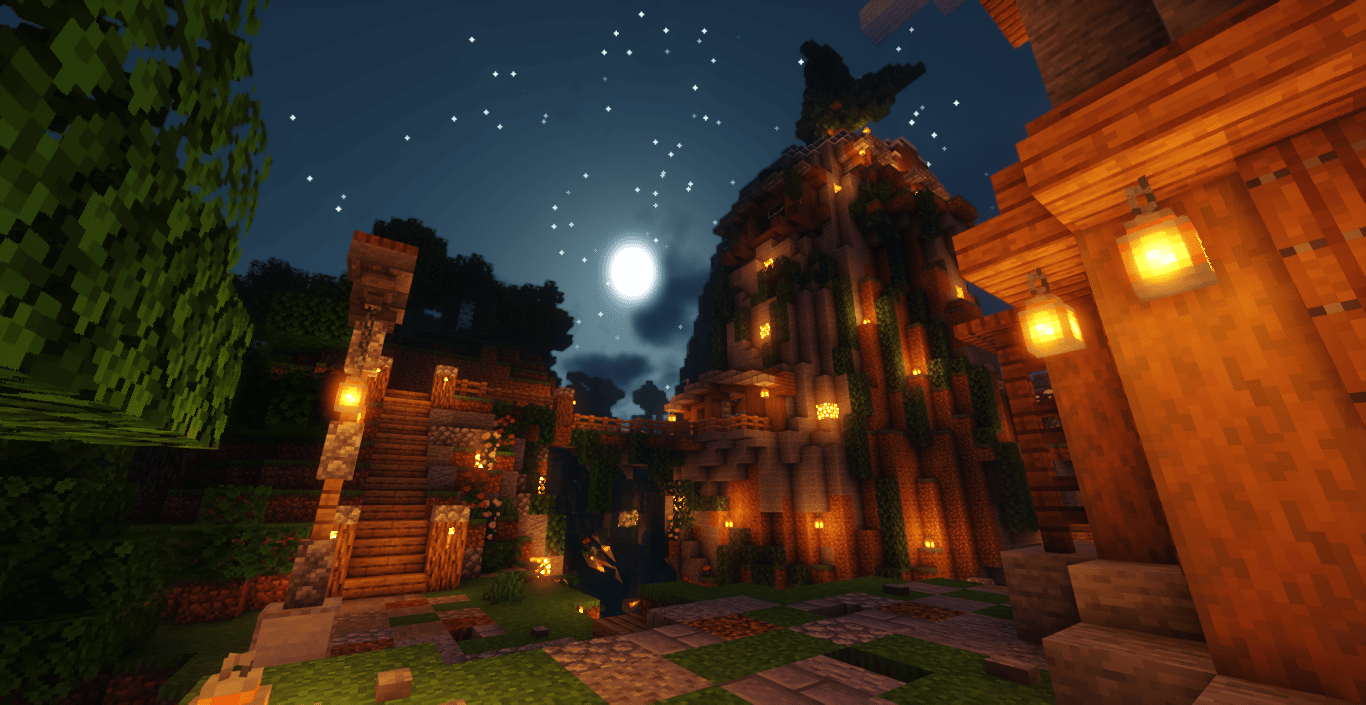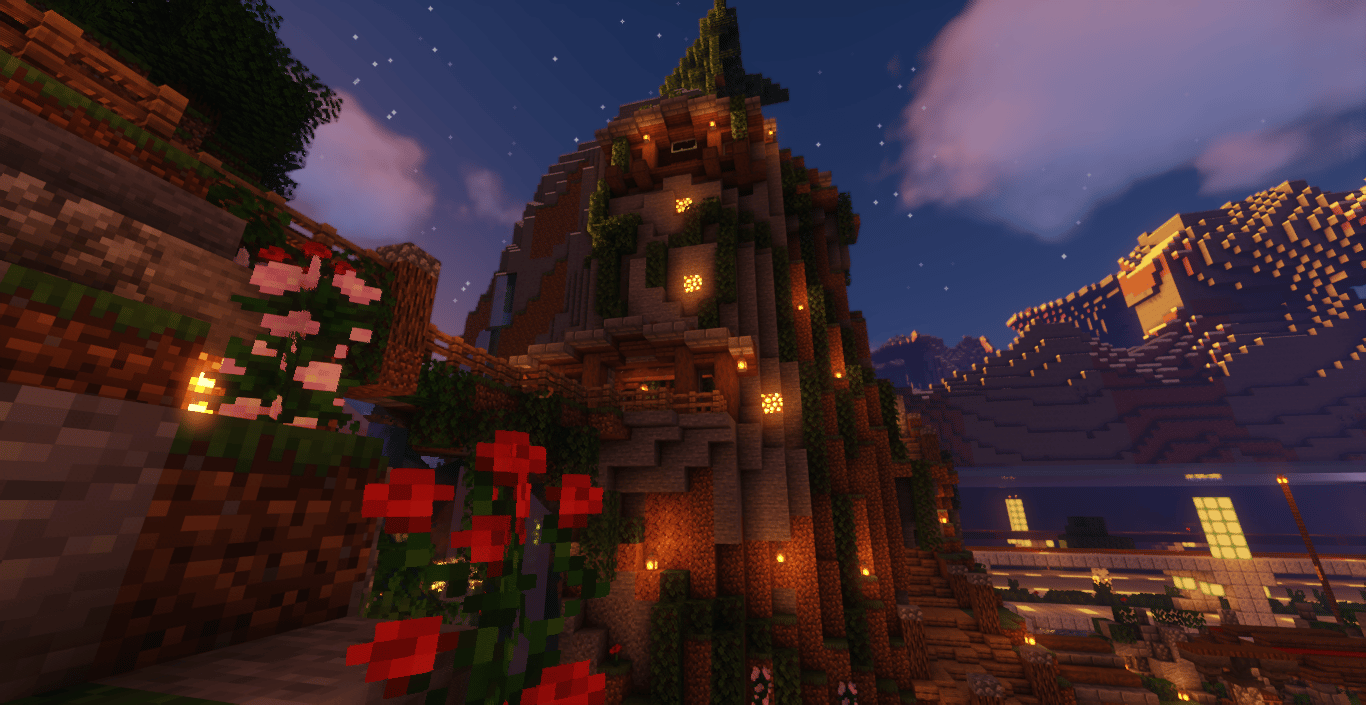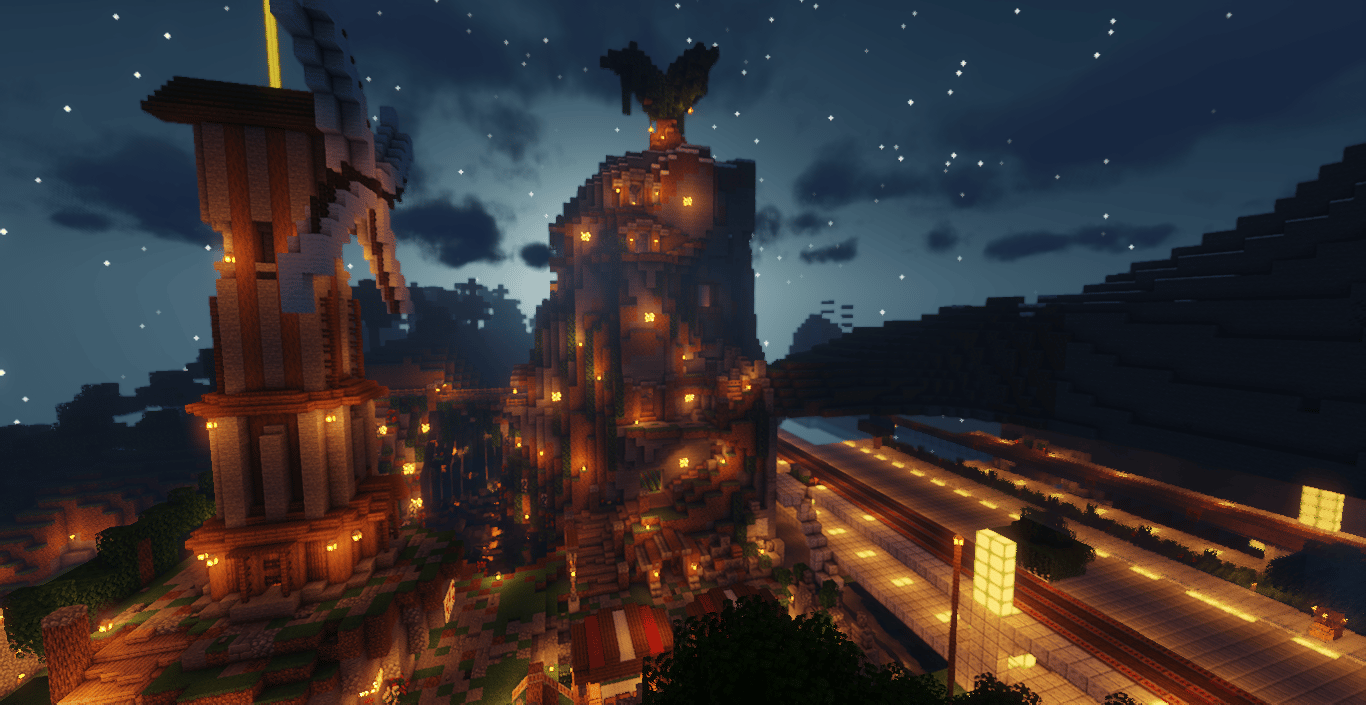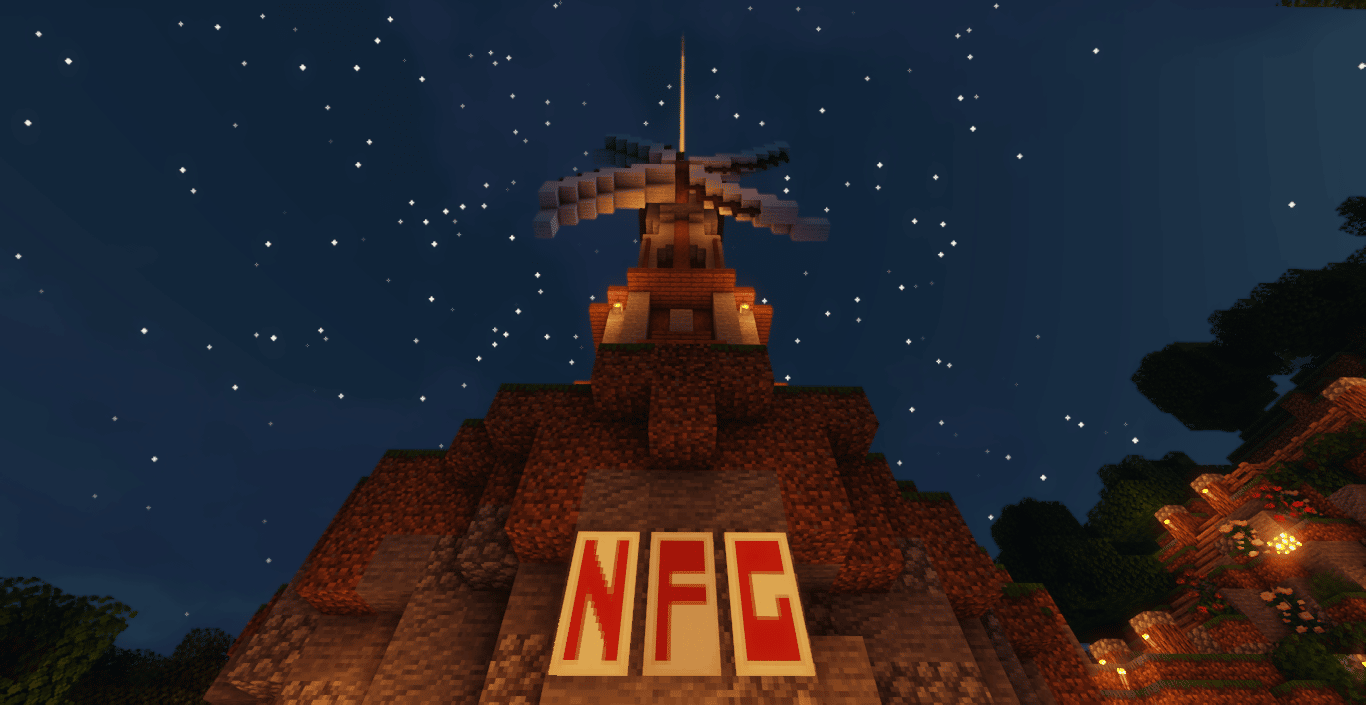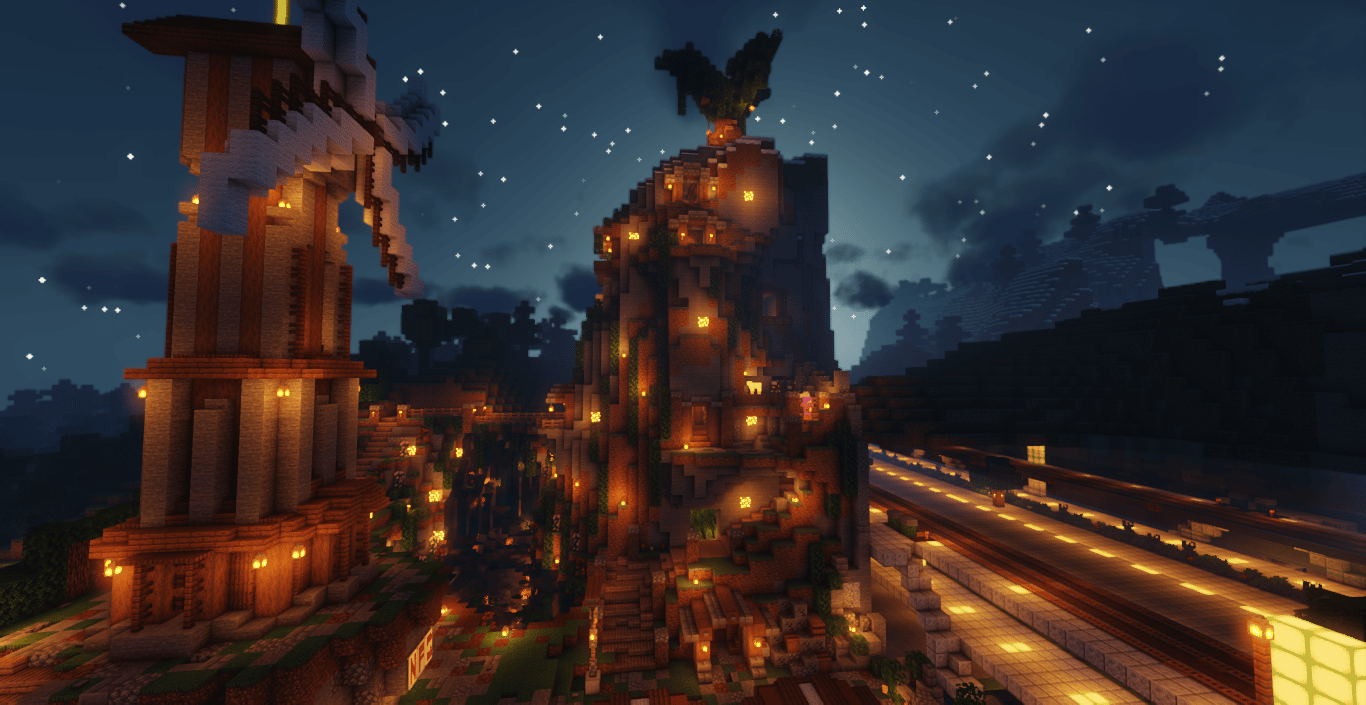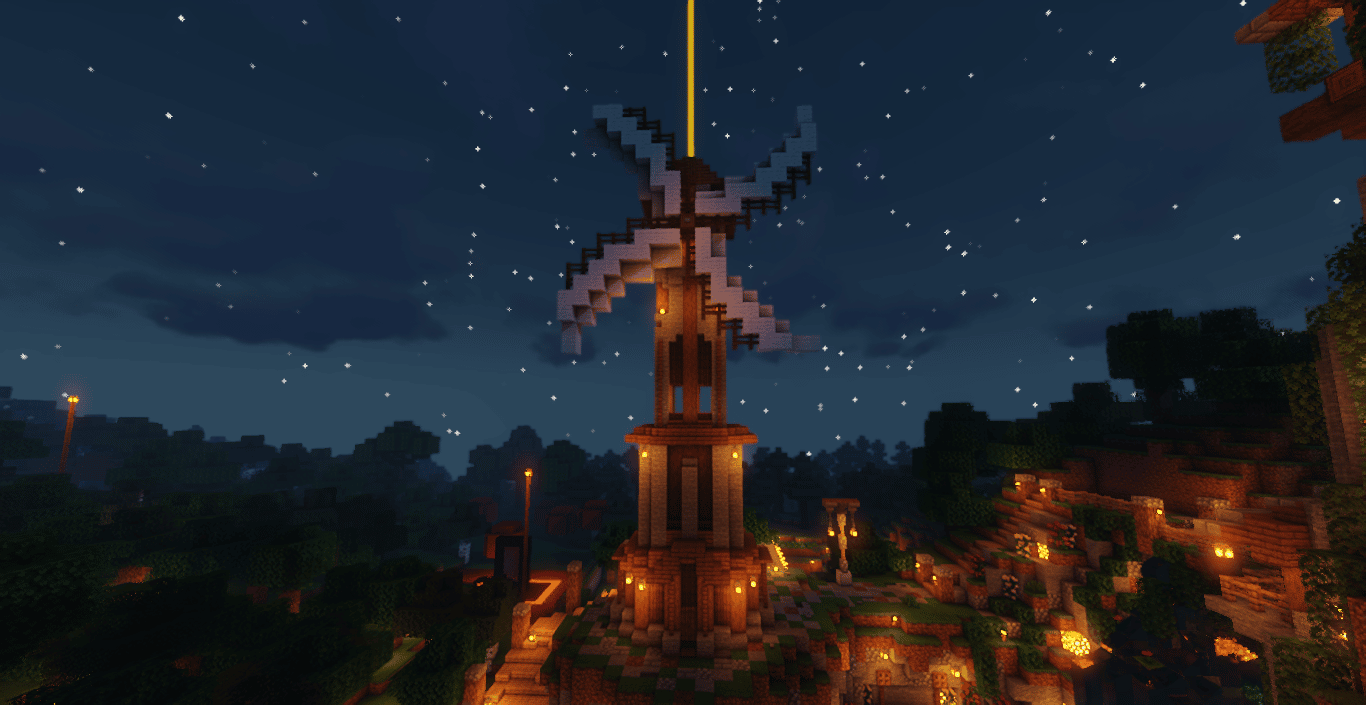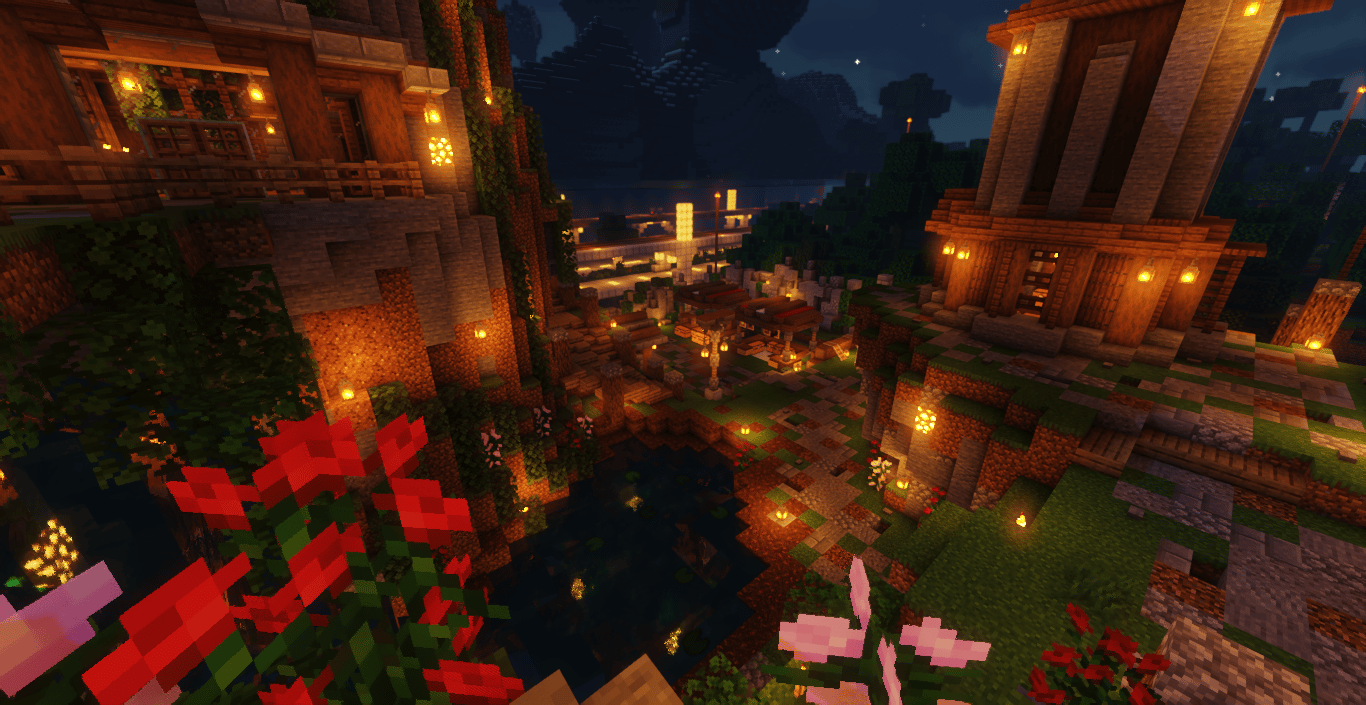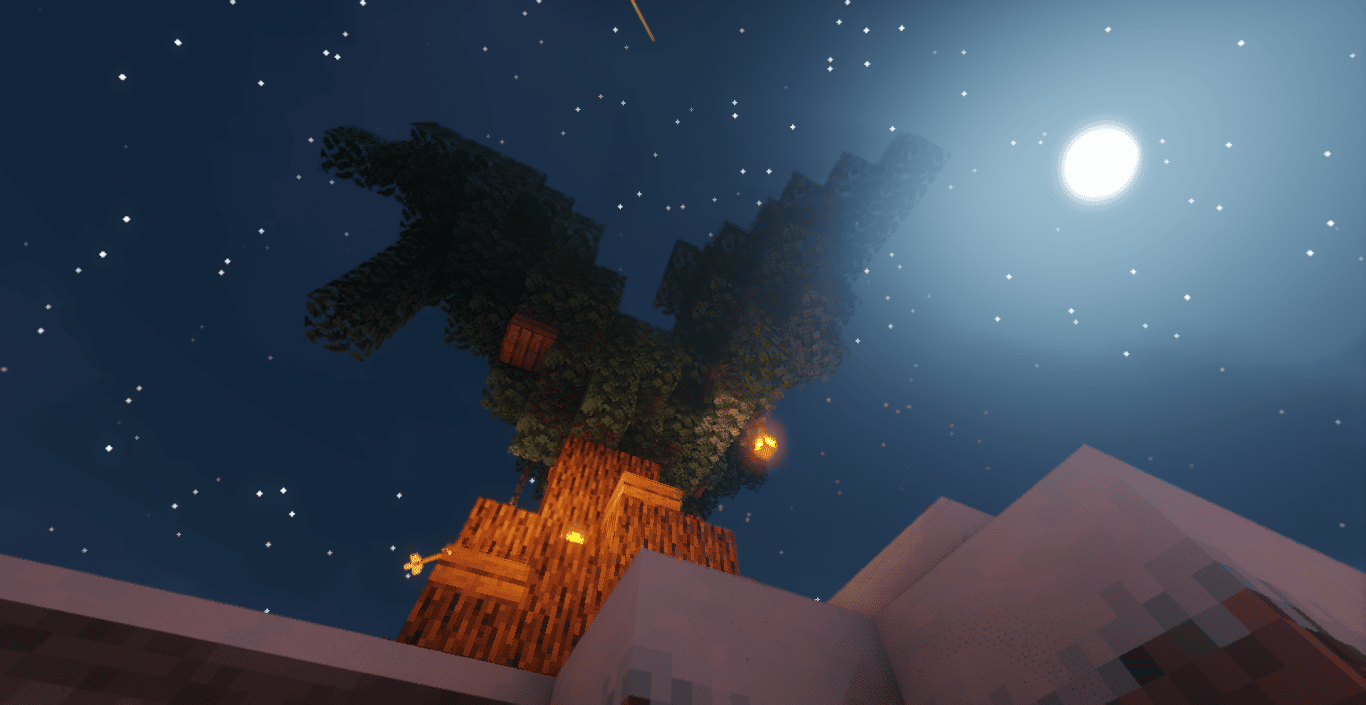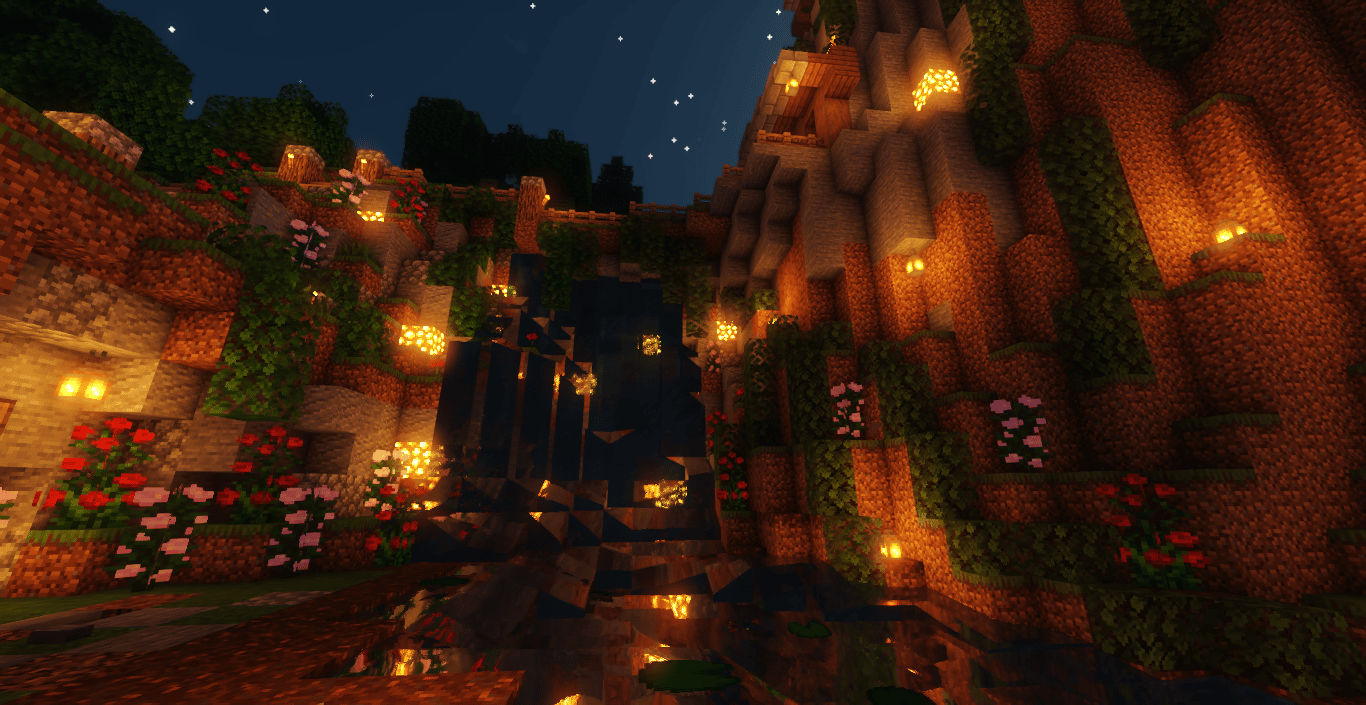 On a final note, I really would like to shout out a huge huge thanks to the NFG for the opportunity, and especially Ashtag for letting me use his land for this build.  Same goes for Raimbaut and the OG NFG Build team for inviting me in the first place. I wouldn't be here having fun, making friends, while earning money if it wasn't for all of you. Minecraft has always been something I've enjoyed playing, and being able to do so while earning money feels like a dream come true. I would also like to extend my appreciation for the Uplift server and especially Jimmy D for hitting me up and letting me showcase my build. I aim to improve my build style and I look forward to showcasing more of my future works!
It has become our mission as of recent to showcase as much as we possibly can in a variety of ways to get those awesome creations, builz, and building skillz out there as best we can.  #Shameless_Plug_of_Uplifting_Proportions is a series intended for those great individual and team builders to display their amazing Uplift World Metaverse builds to the broader community.  The locations and images in the above post have been provided by the builders themselves, and are intended as a mere synapsis of what grandness awaits within the metaverse on any and all of these amazingly detailed builds.  For the complete experience of what these builds represent and the awe inspiring value they hold, please do head on into the metaverse at the coordinates above and check out all there is to behold, and of course collect your share of those infamous play to earn rewards you have surely begun to hear so much about. 
As for your personal builds, we are always open to submissions in various forms to showcase all those unique and amazing things being done of within your personalized regions of our shared metaversal existence.  For more on this, please be sure to check out The Path to Featured Buildz & Events Inside Your Uplift World to get in touch with all the dynamic possibilities for you to display and interact with the rest of us.  And feel free to reach out to Jimmy D on Telegram, Twitter, or Discord anytime for assistance on putting whichever best suits your preferred vantage point into motion.  In the meantime, thank you for dropping on into our official blog and if you happened to enjoy this piece and all the others, please do like and share this out so that we can show the world at large just how amazing this collective place we call home truly is.

The Uplift World Official Links
*This article and associated images are brought to you by Klint (aka NiceShirt3) in association with the NFG themed build he did in Boarvallis.