The UpLifters Lenz is a series dedicated to showcasing some of the many amazing buildz caught on camera by our resident architects, interior decorators & designers, maintenance & clean up crews, and the whole host of others in our amazing family keeping the Uplift World in tip top shape by working so meticulously and tirelessly behind the scenes.
For this one we welcome 3Douglas, who comes to us today with two very interesting yet different builds, one of them survival in Londom, and the other creative in Genesis.
"About a month or two ago, a few friends of mine convinced me to get an Uplift World land plot. They said it was a good time since some plots over water were being sold for under 100$, so I decided to dip my toe in. In the end, I managed to get 2 plots for a total of 120$ with a little help from my friend: Genesis (1900,50) and Londom (3800,3850).
My friend and I first set off to play on Londom and found out the plot was not just water as we had originally thought, but also contained 2×6 strip of sand above the water. I love to fight mobs and I use redstone contraptions to help get food to keep the momentum going during battling. Thus then, LARPing through battling and redstone farming became the inspiration for the Londom 'Fight Mobs Here' plot. In just about a month, we now have a forced mob battle tower with an indoor outdoor section including a click-farm, which is an any-user capable wheat farm that with just a click of a button to collect the harvest.
Lately we started building selfie spots to get fantastic photos of our Minecraft Skins. We built a huge billboard and trapped an Enderman so people can get those awe-inspiring Minecraft selfies after a good day of mob murder. I have been using Wax NFTs to distribute Minecraft skins I make for others, but now I'm selling Minecraft skins to help with regular expenses IRL. You can find my skins such as the Punk Zombie over on Neftyblocks if you are interested in checking them out."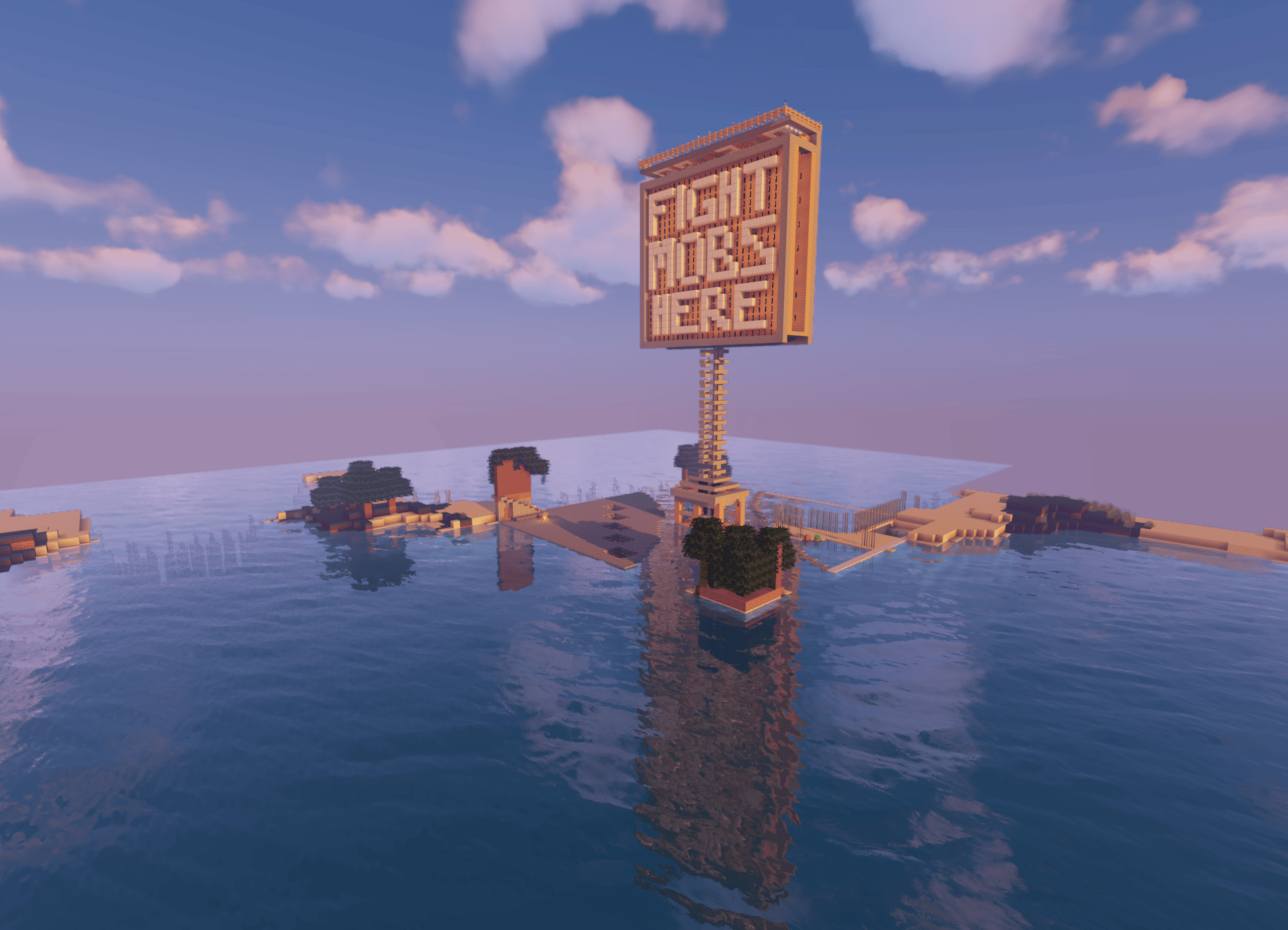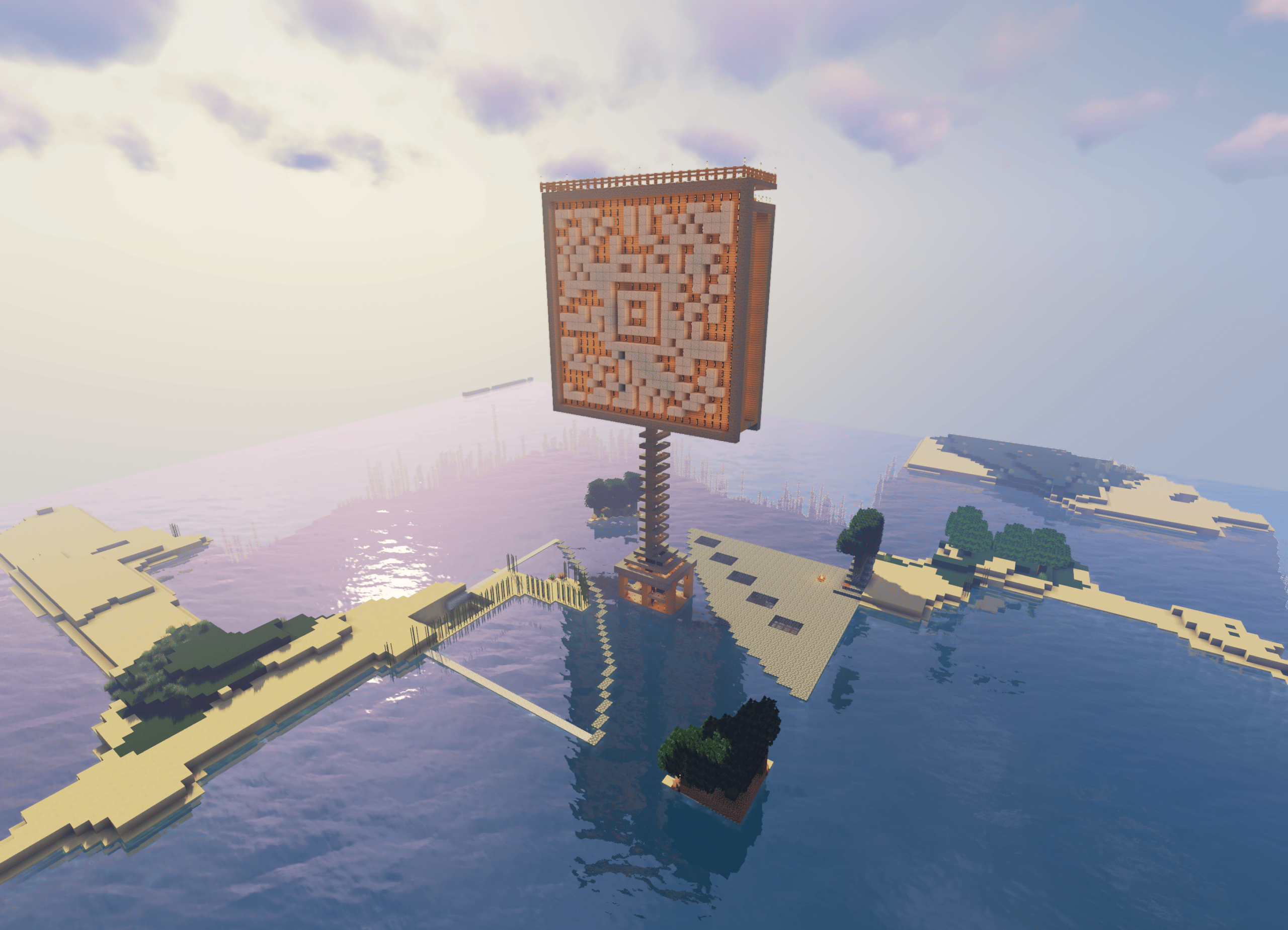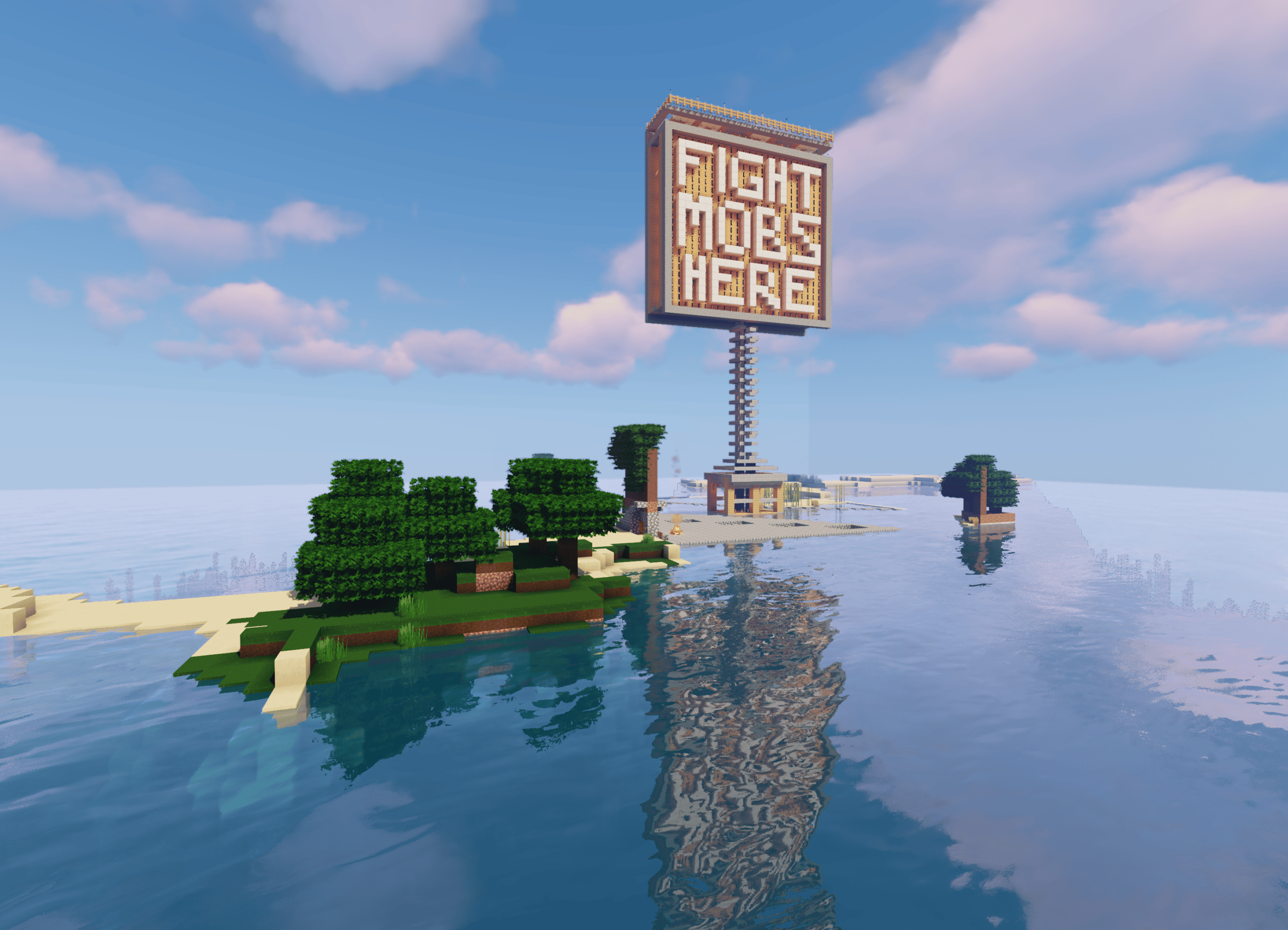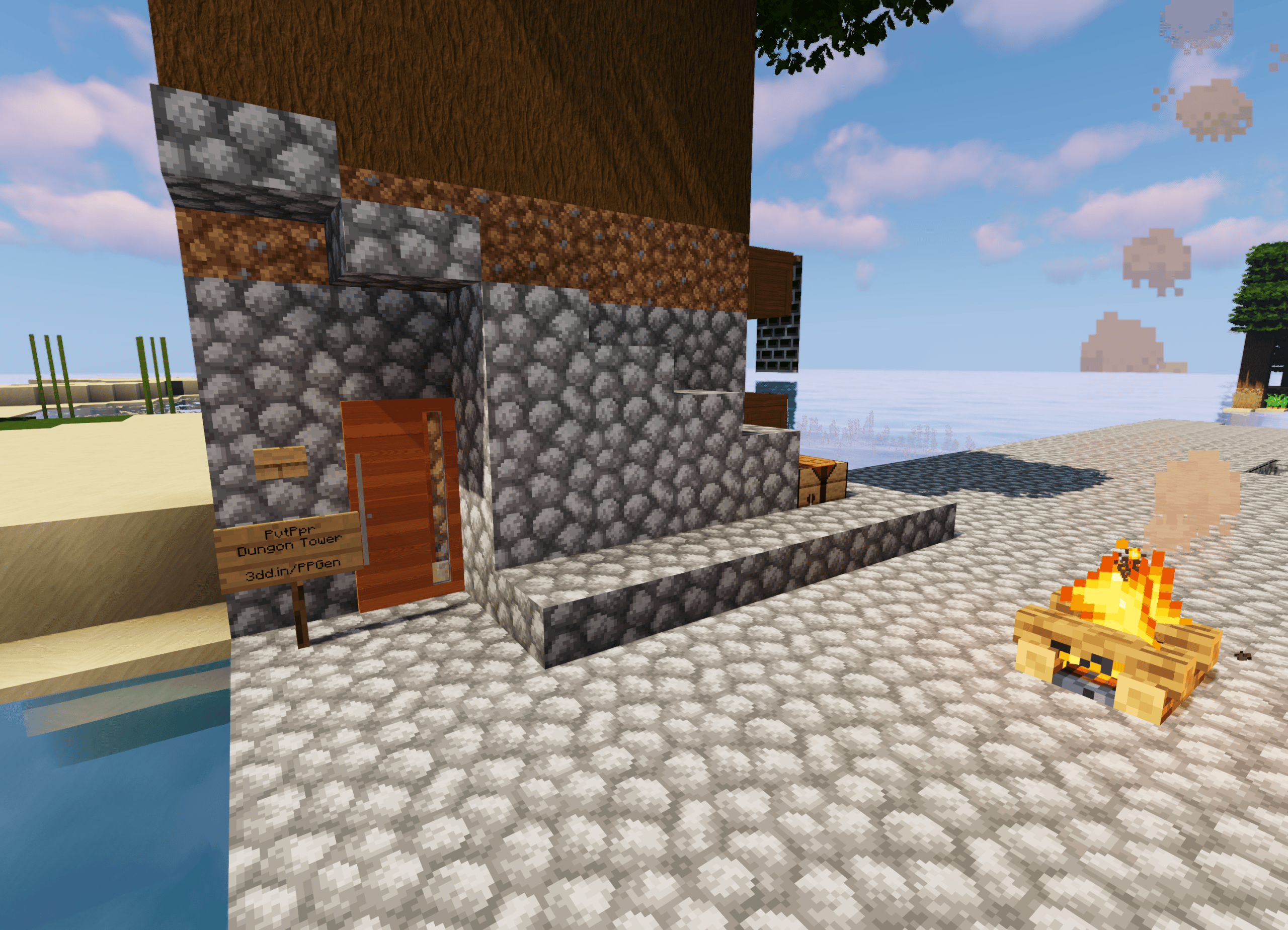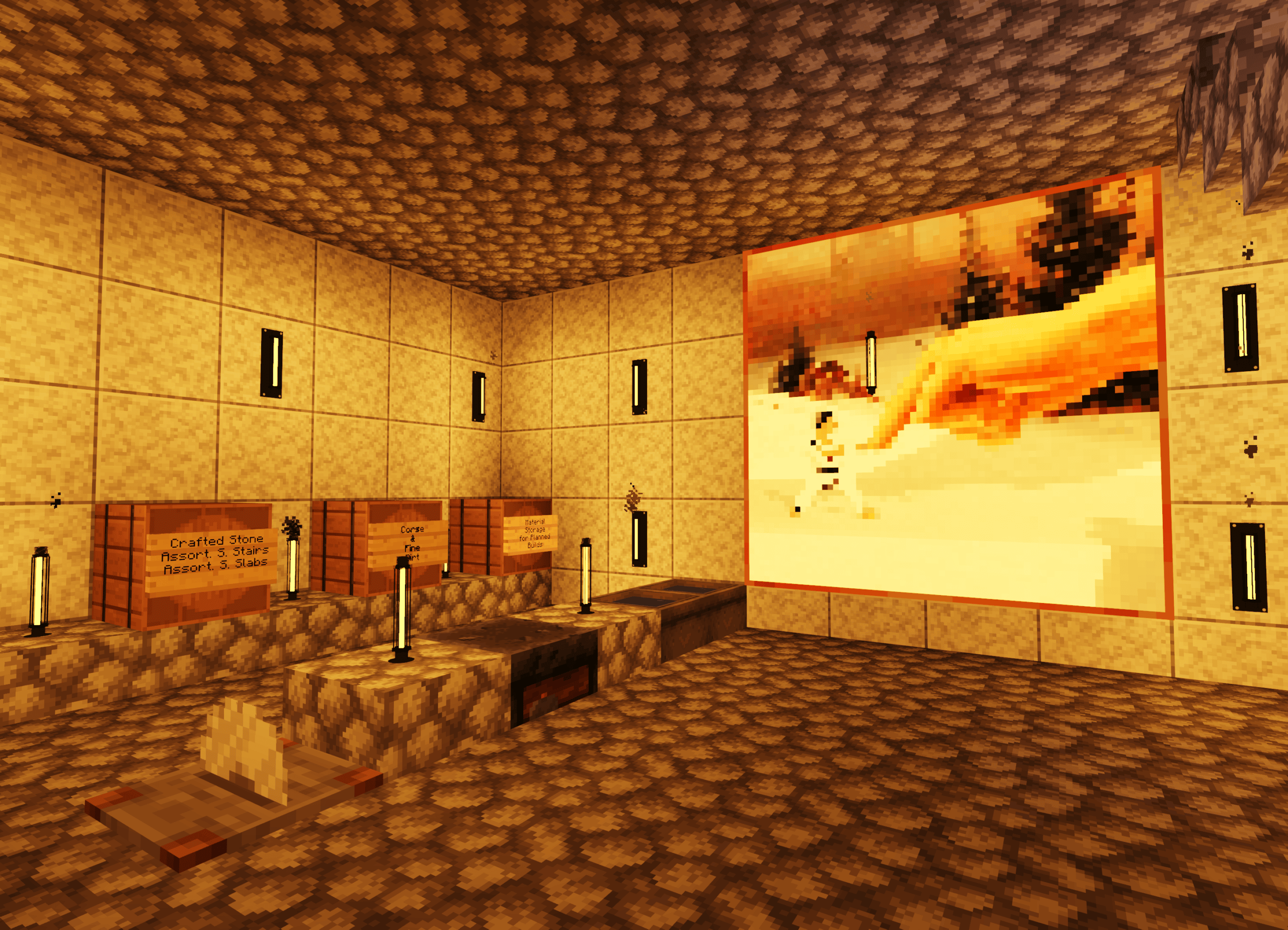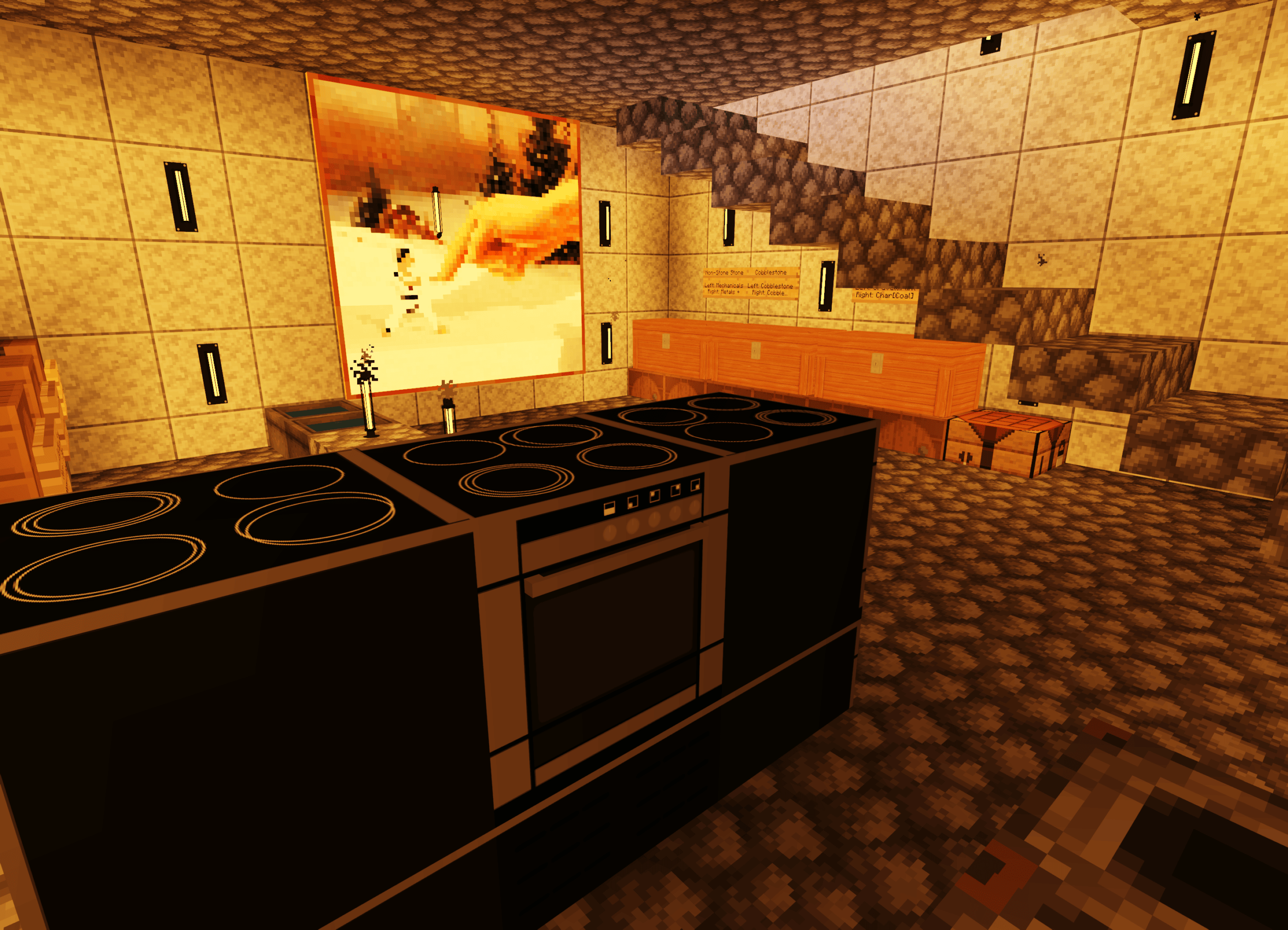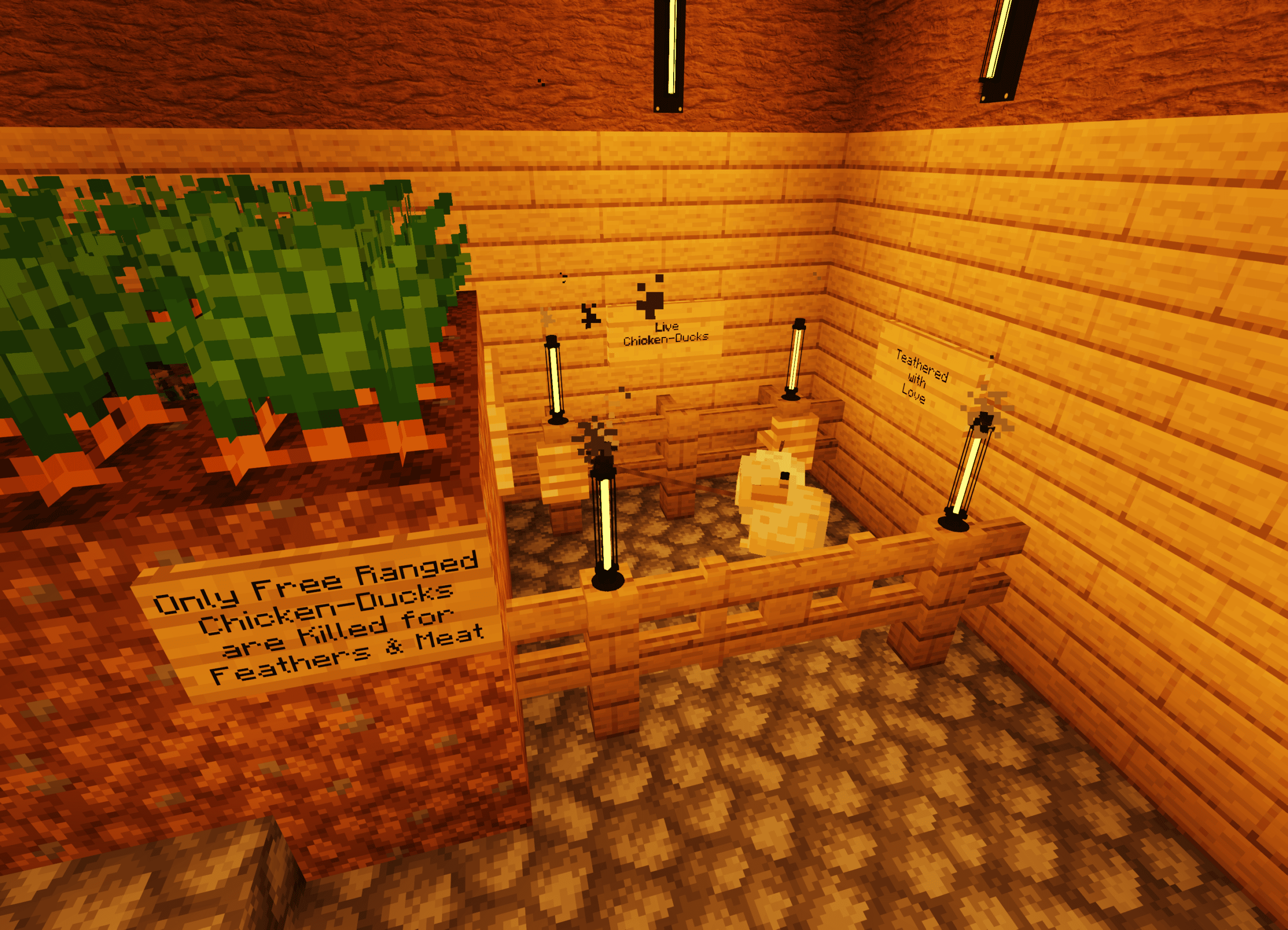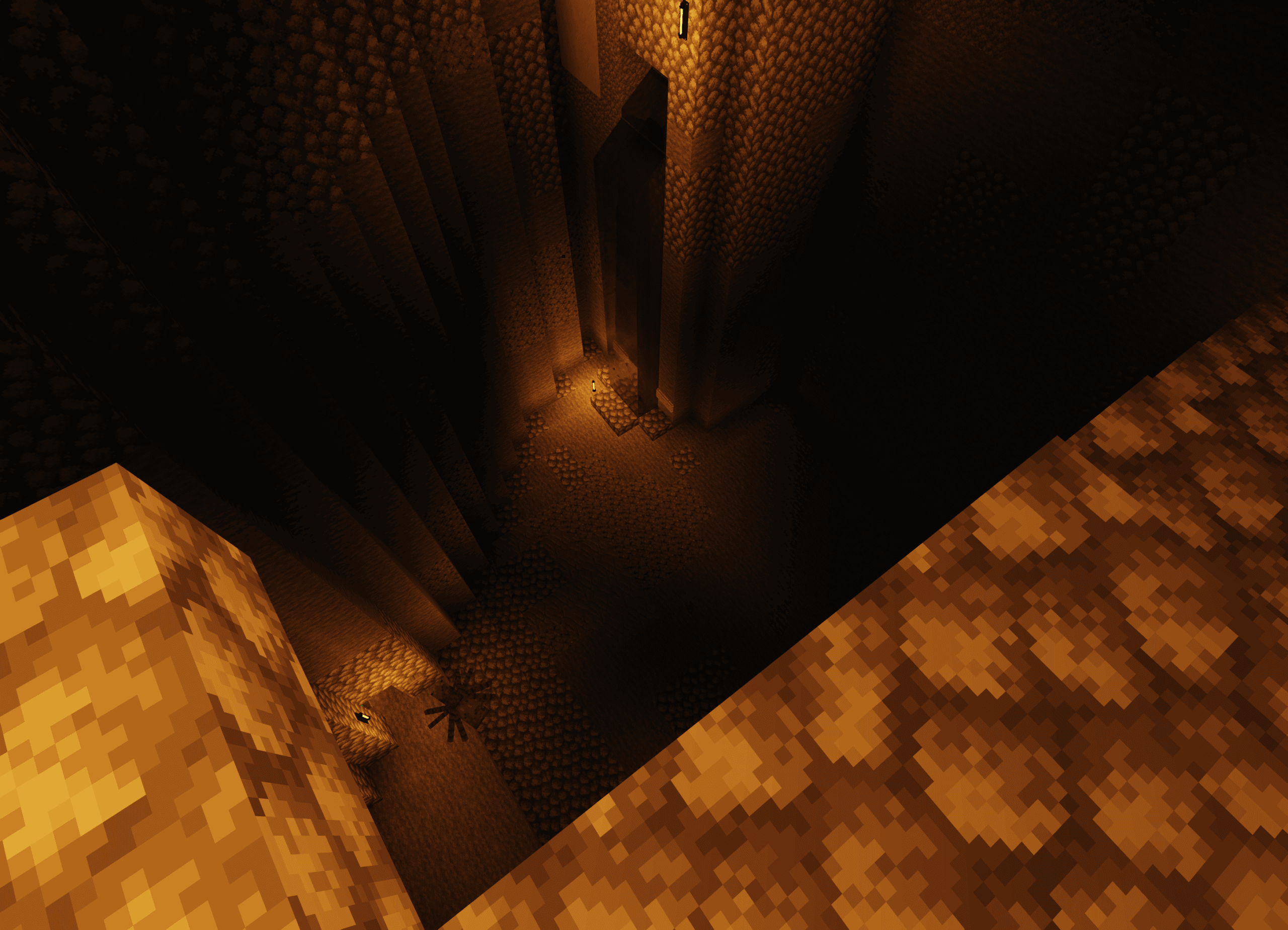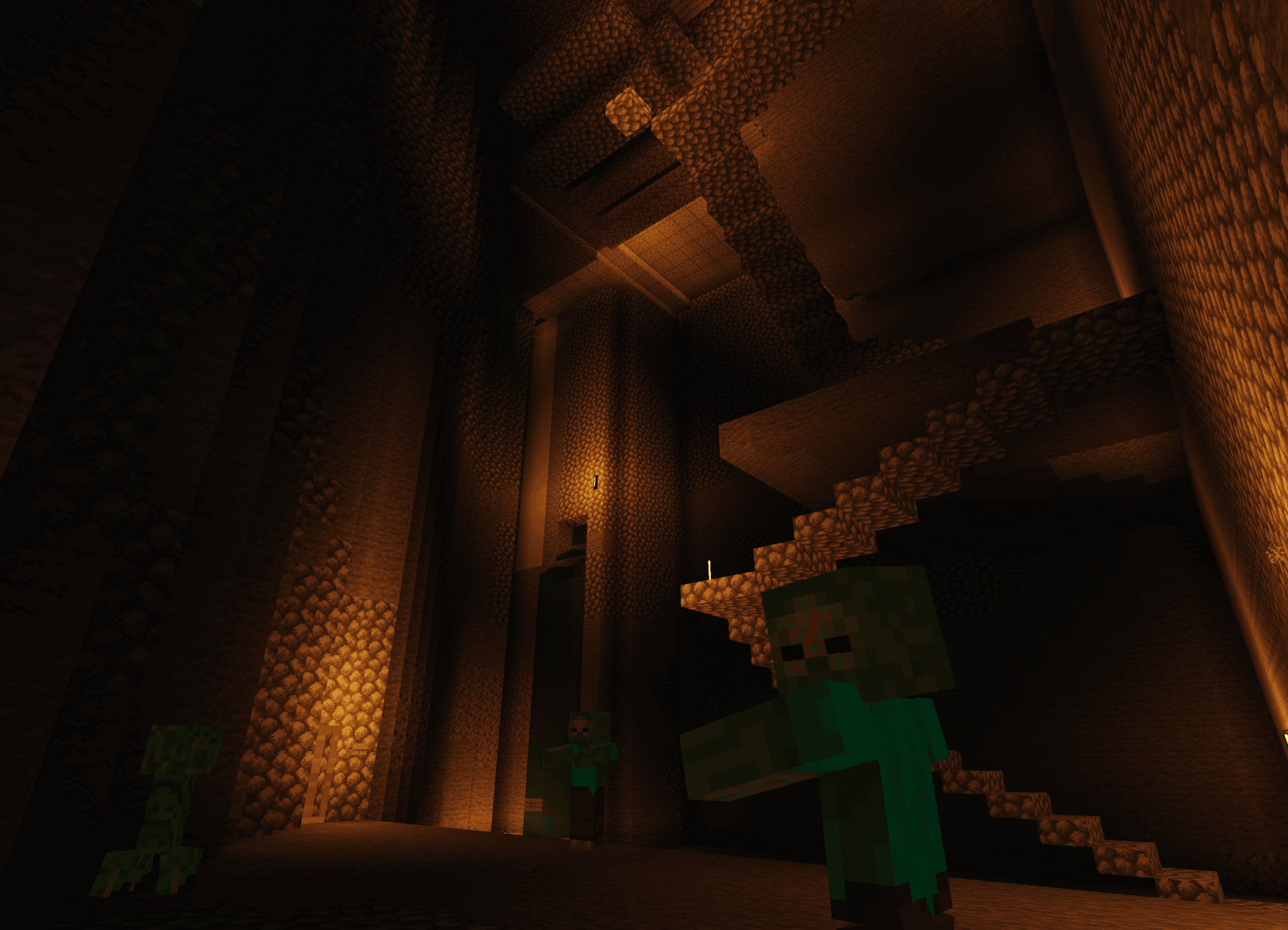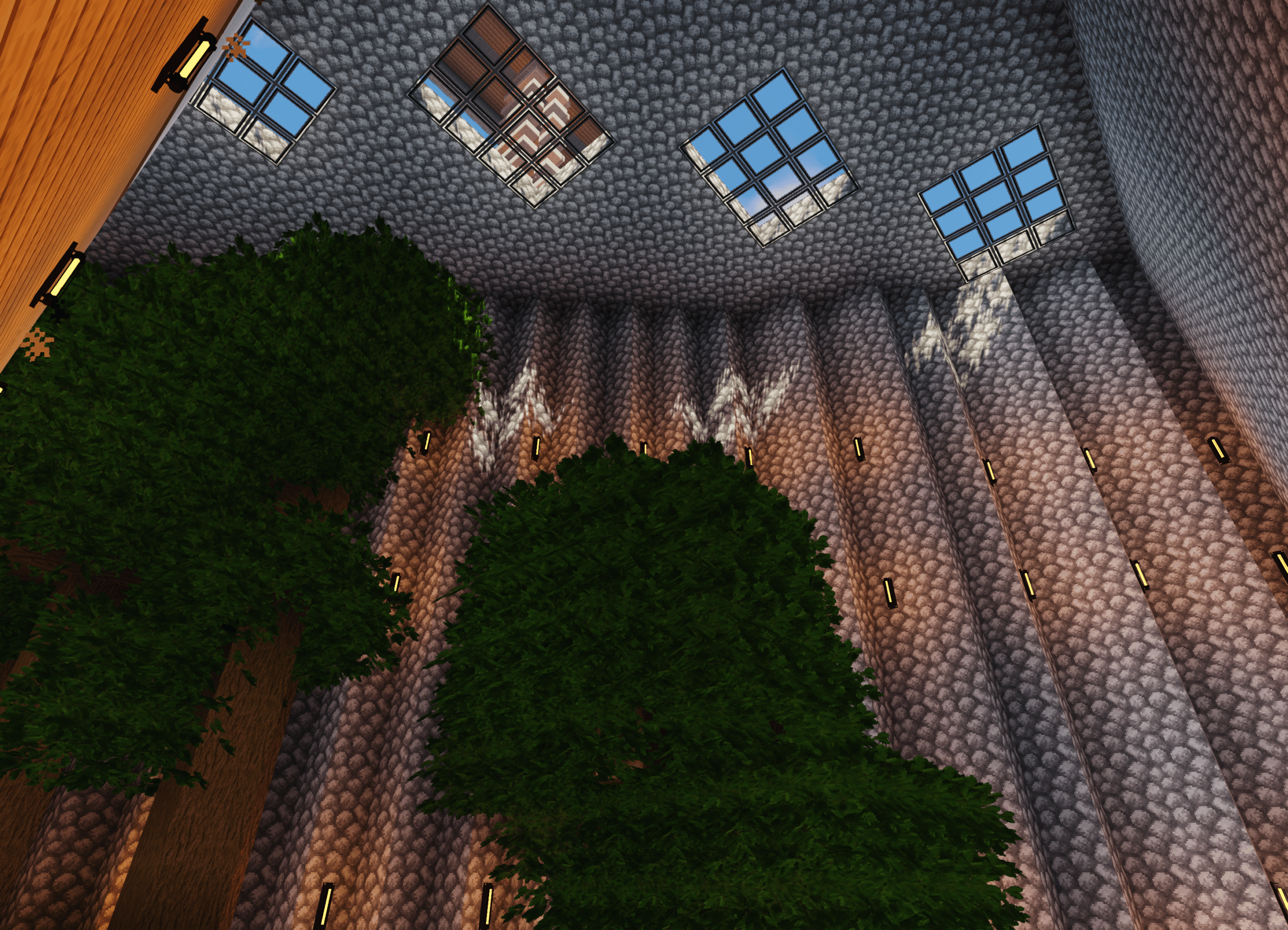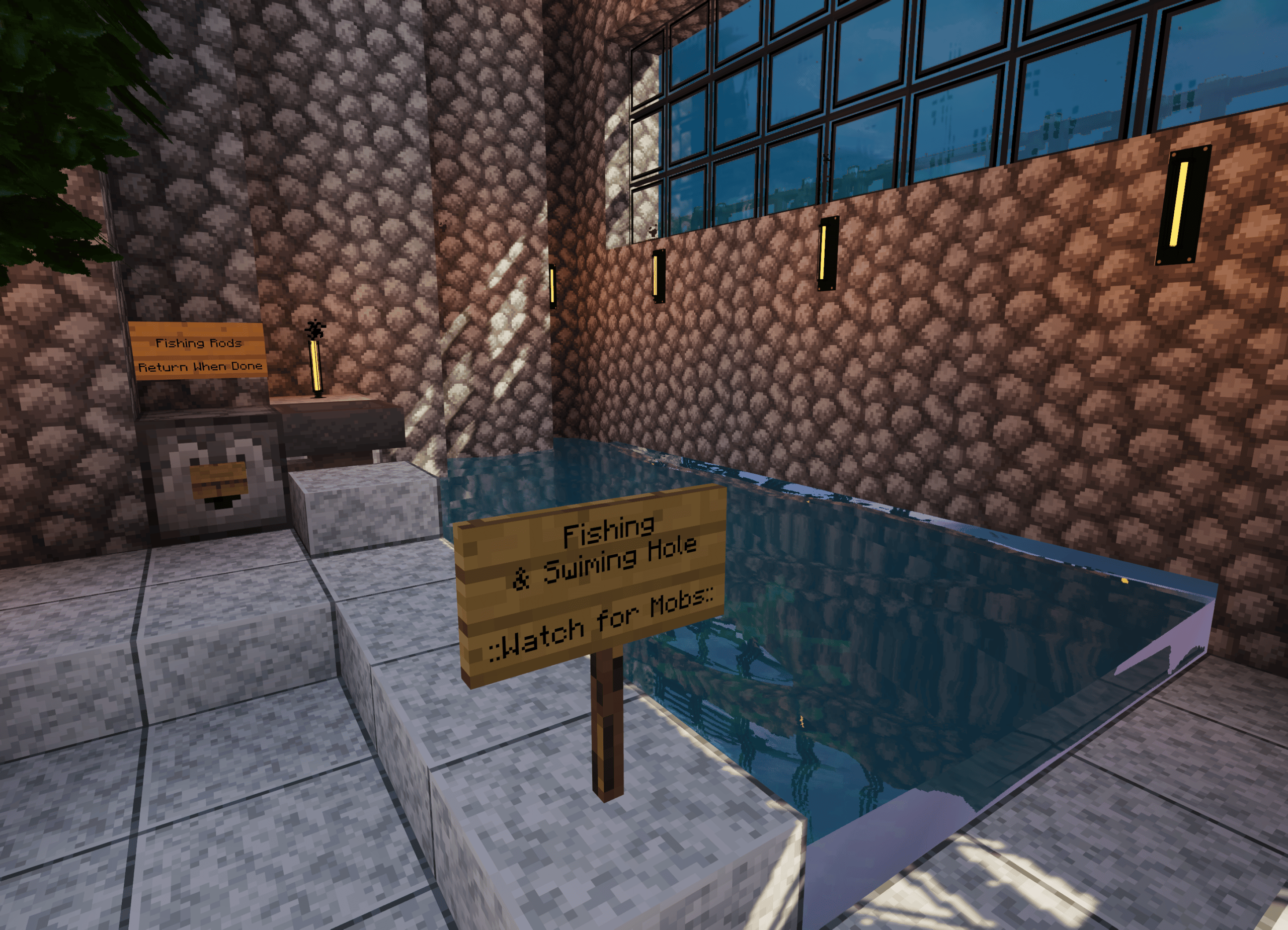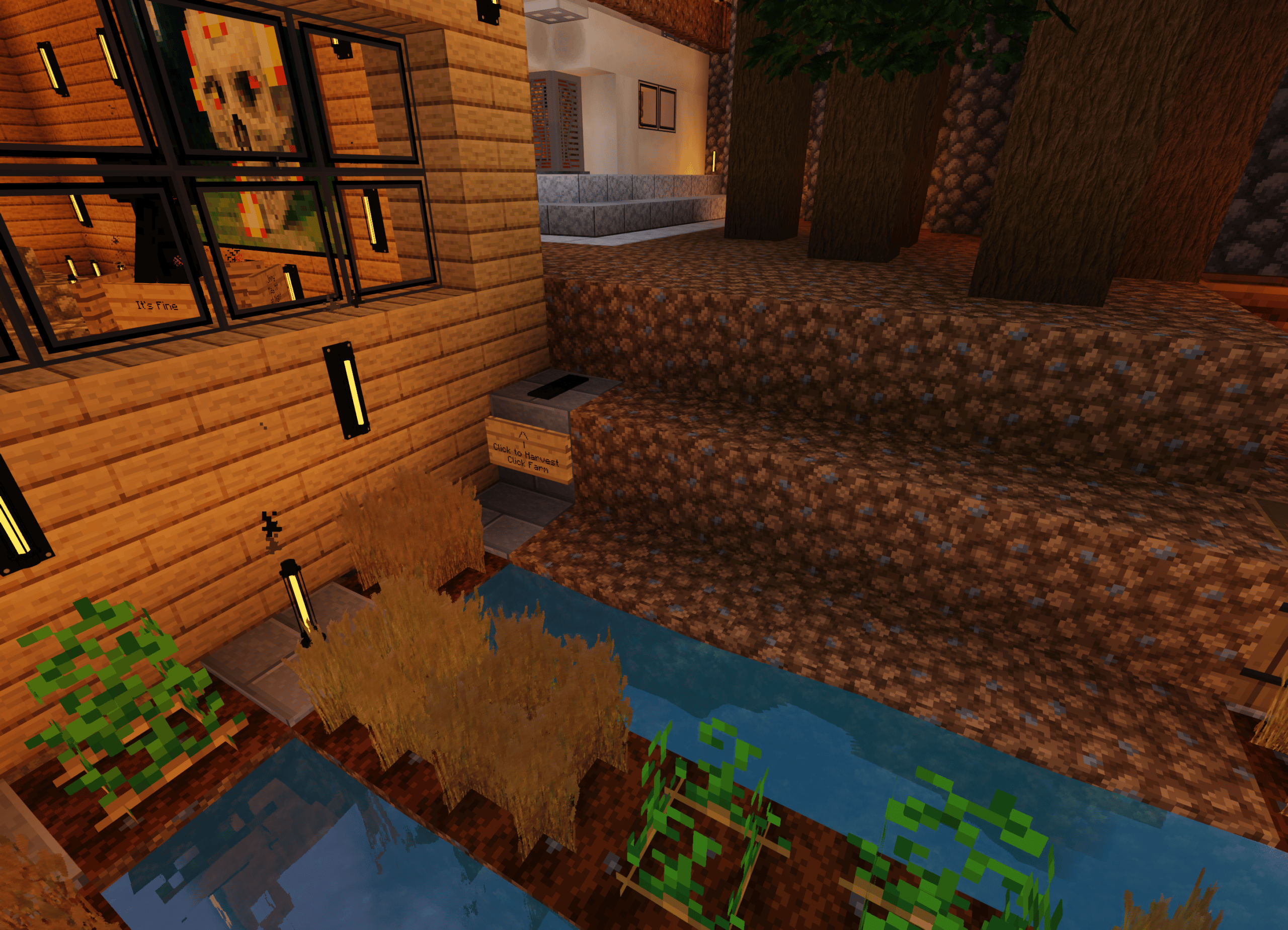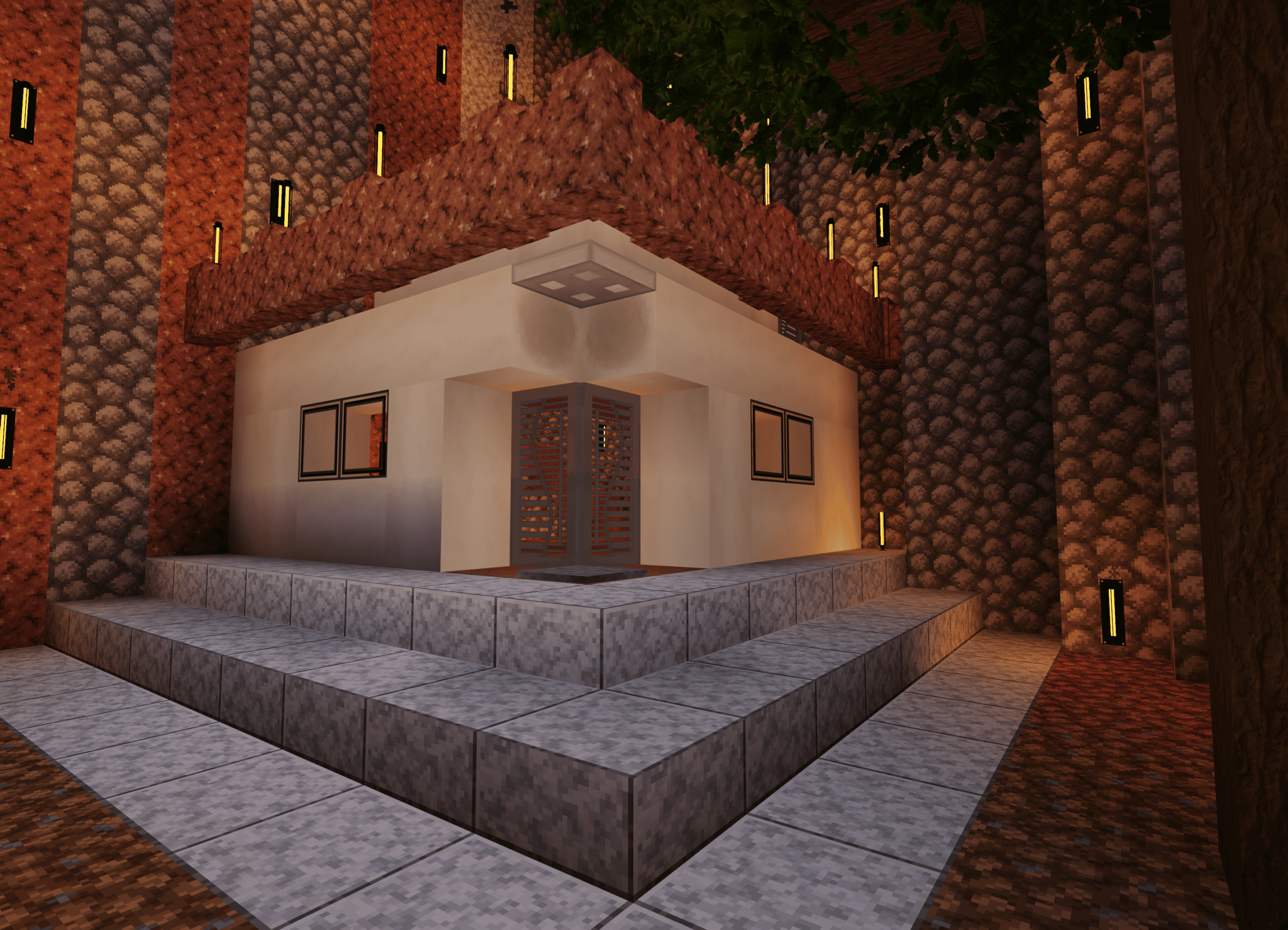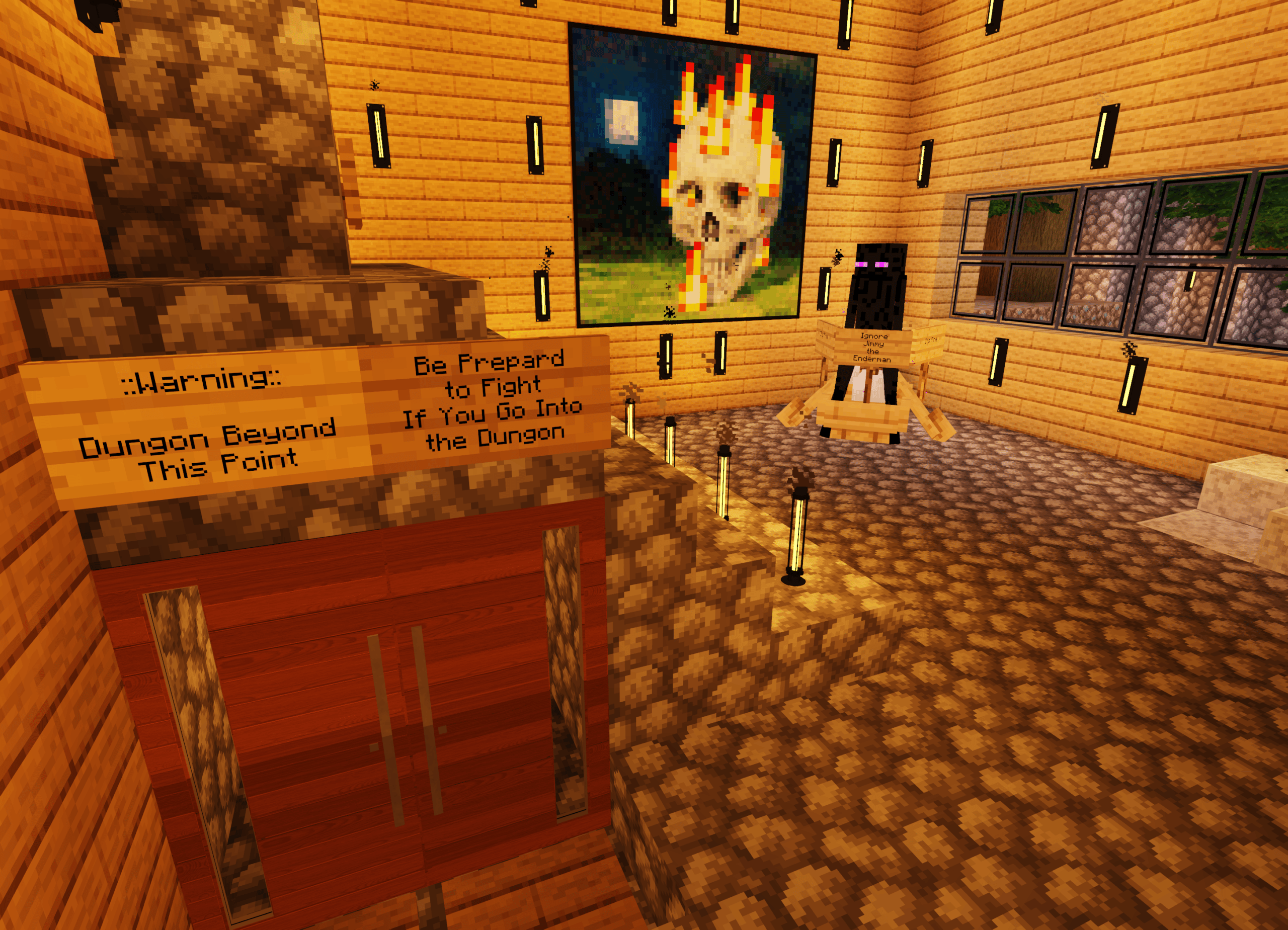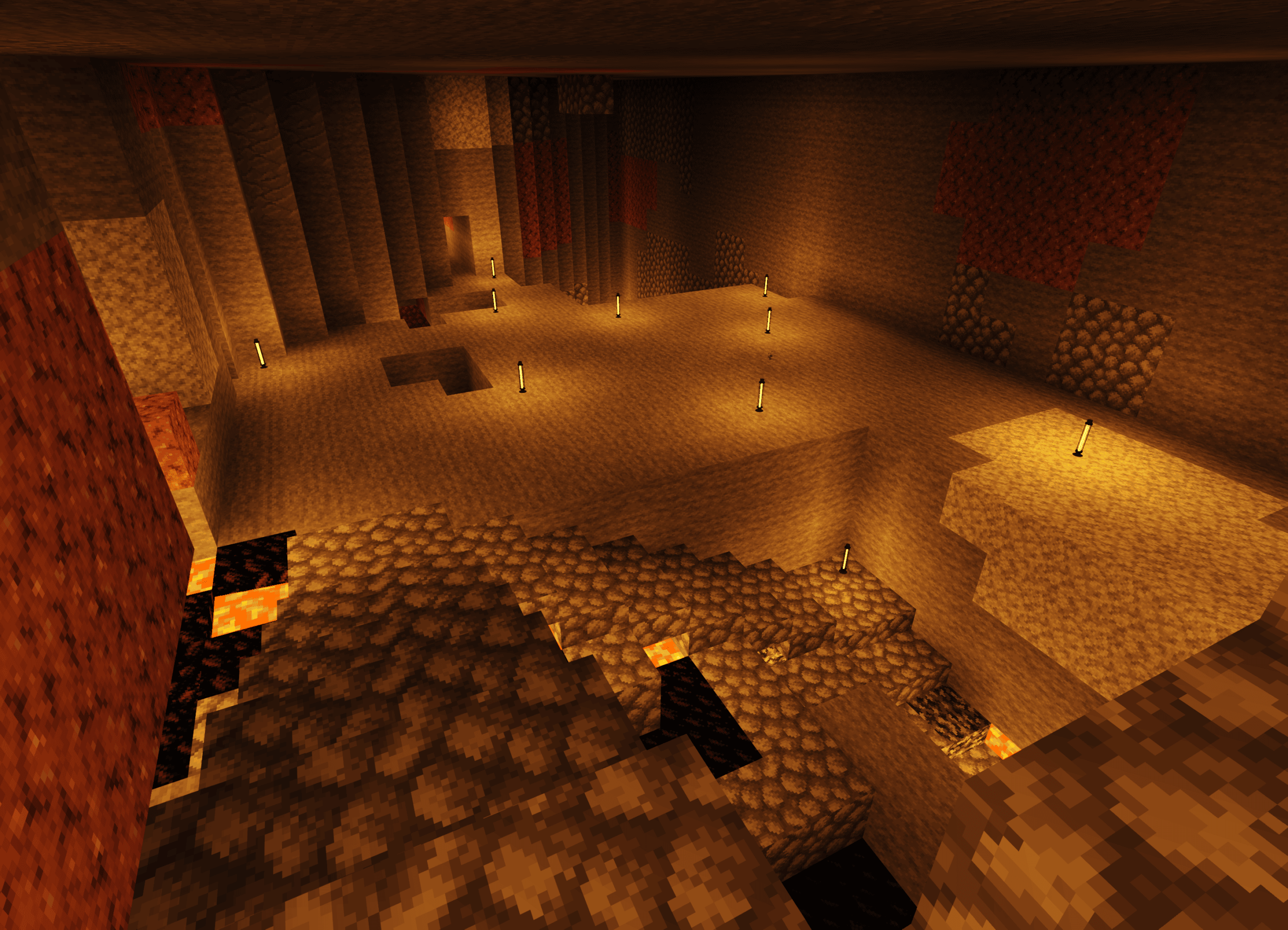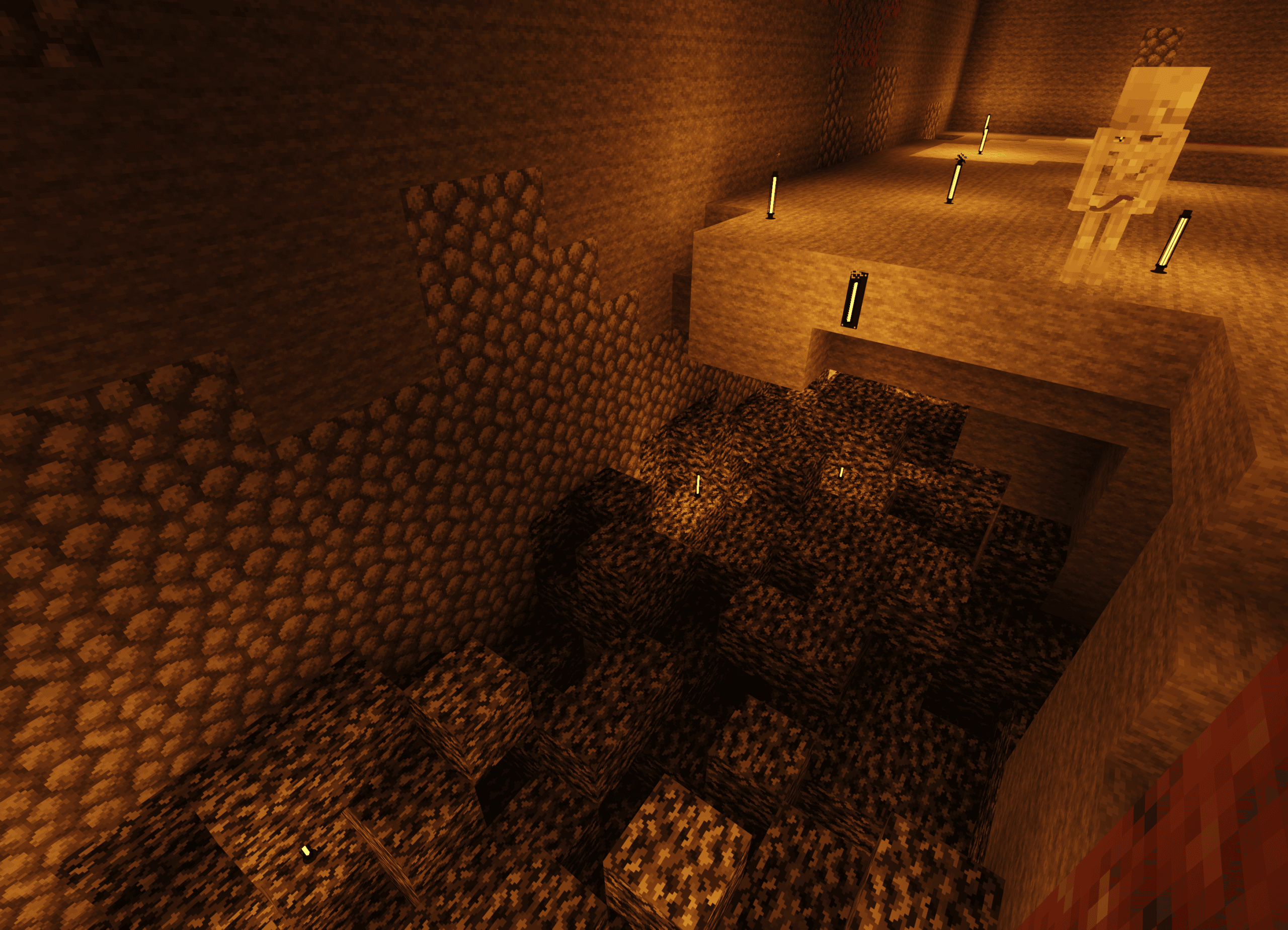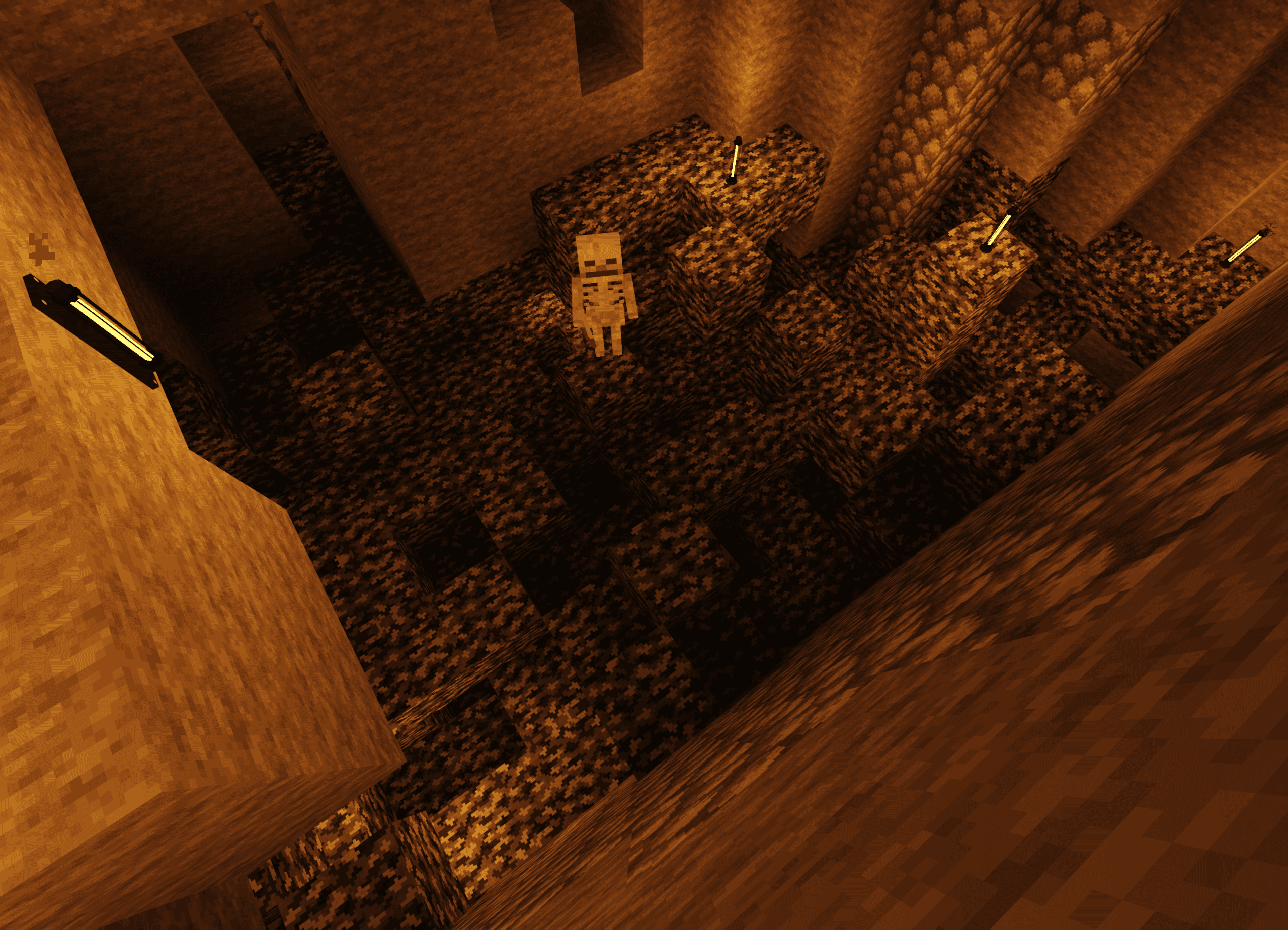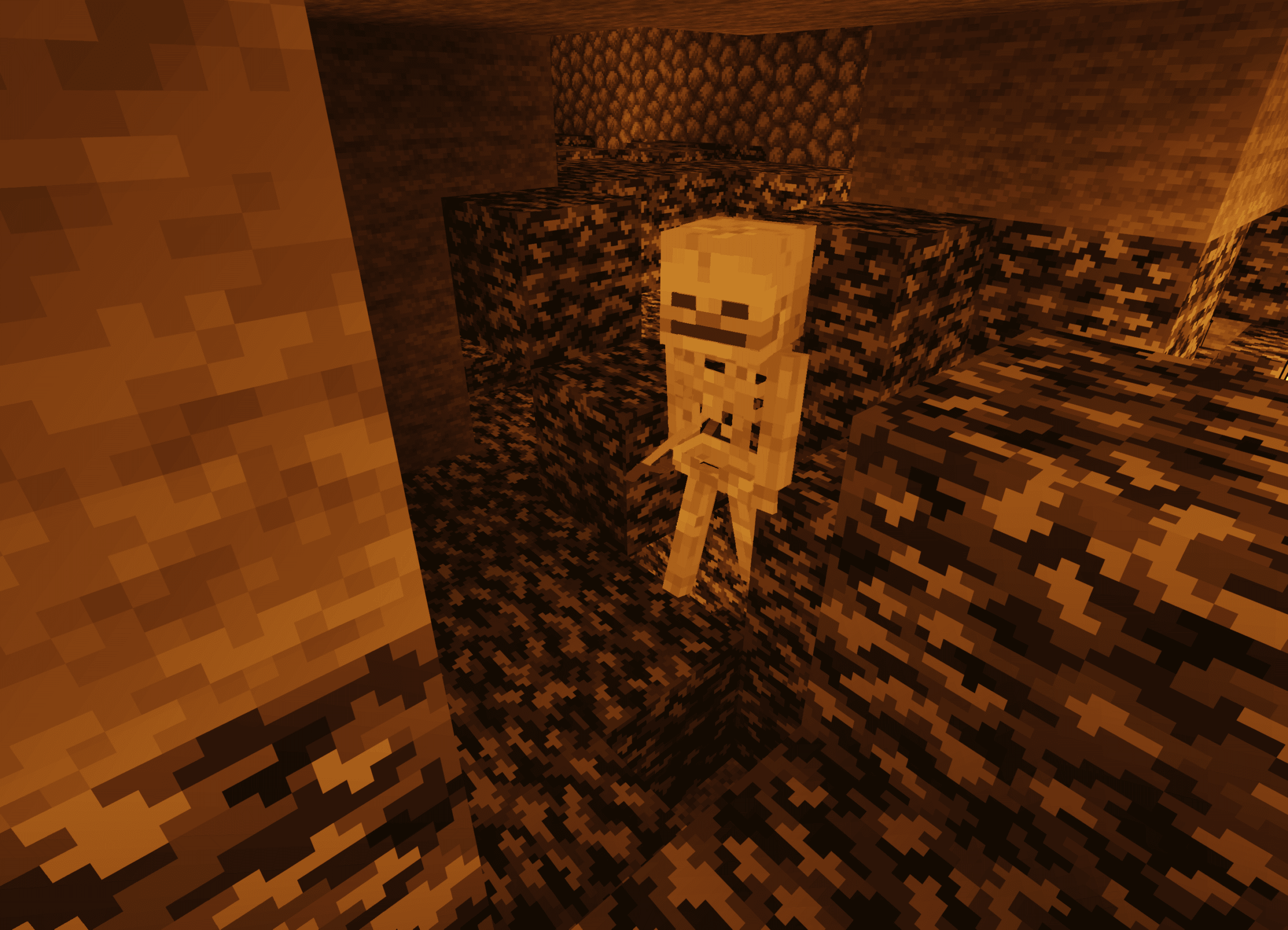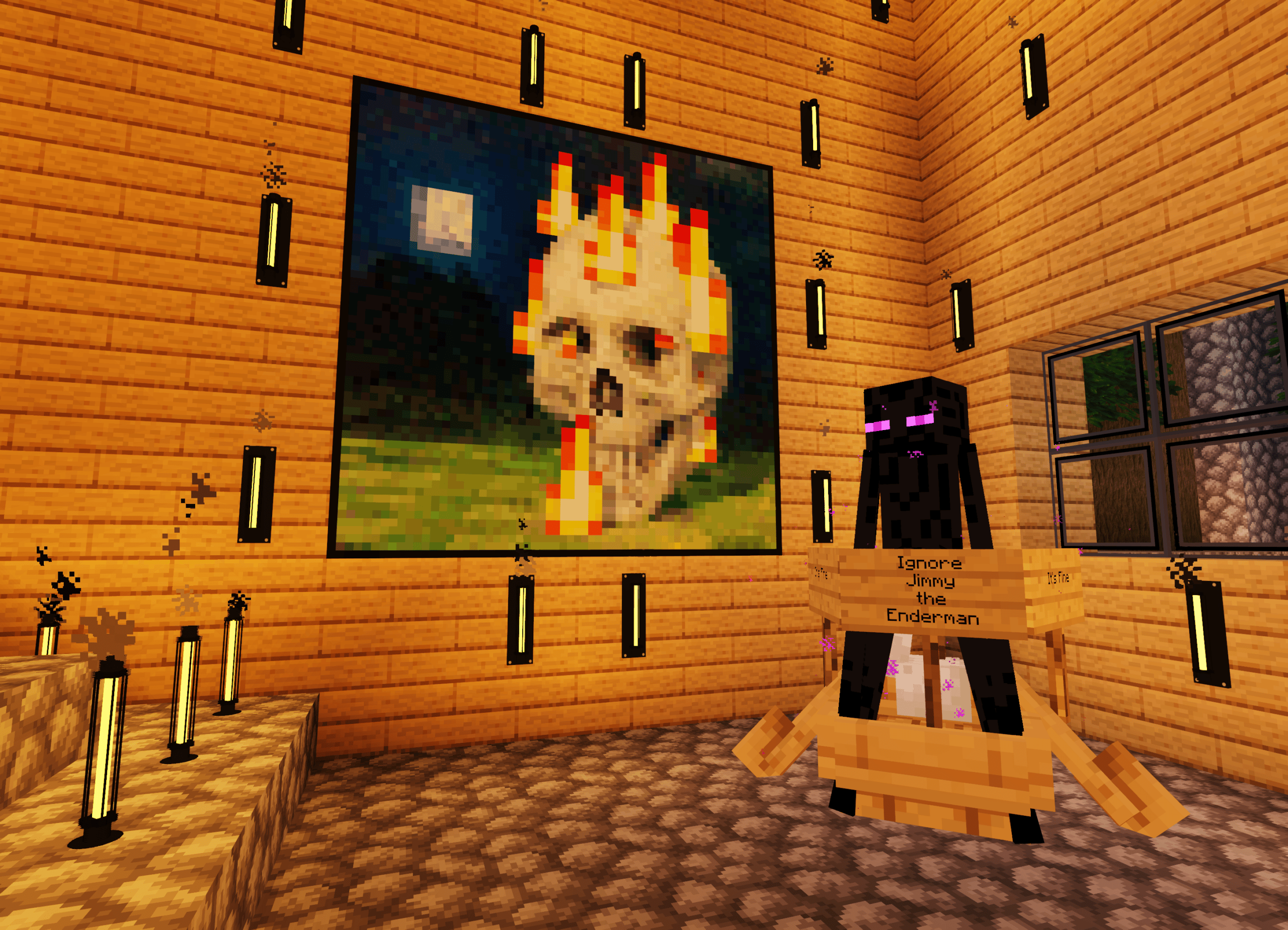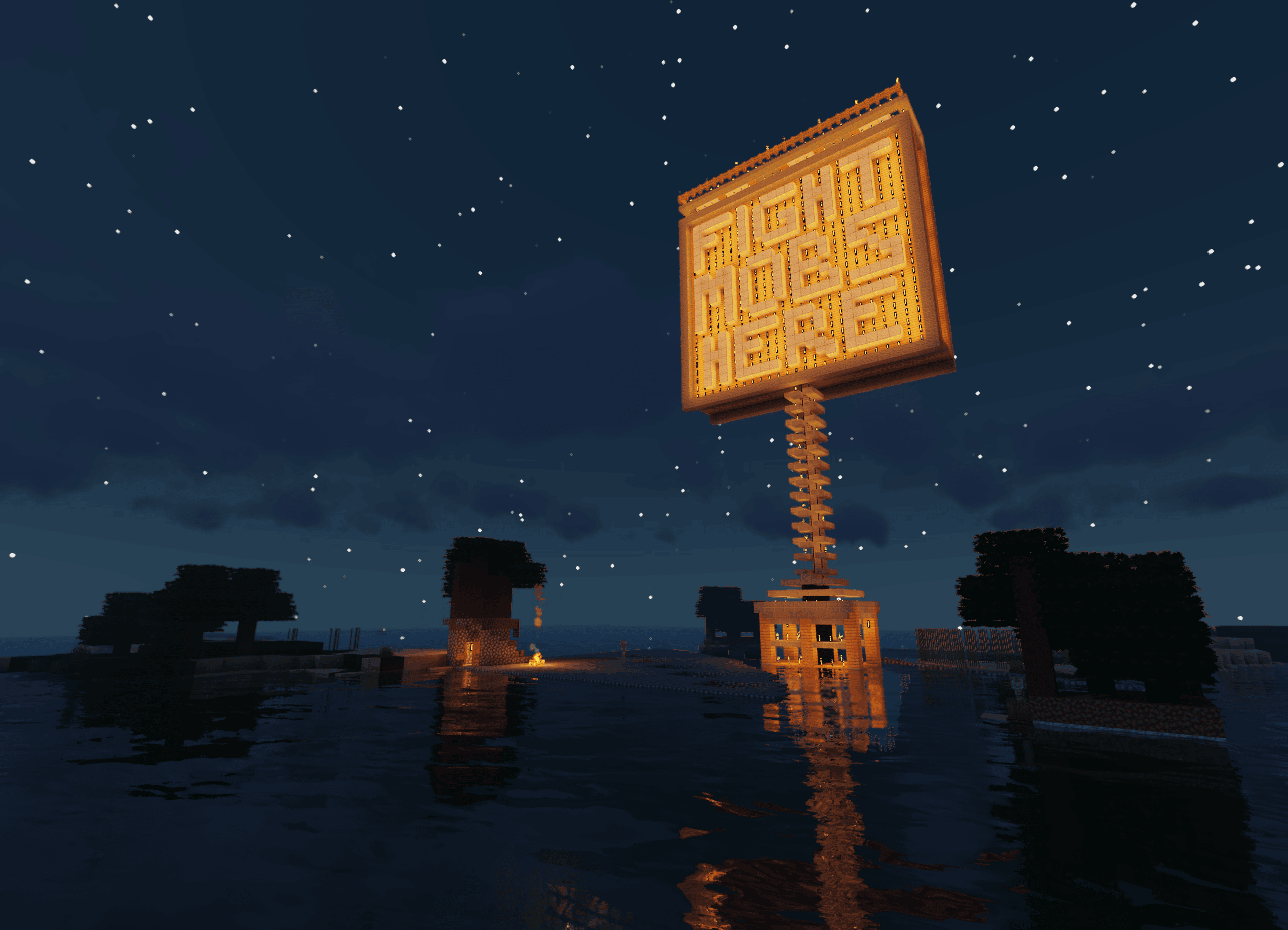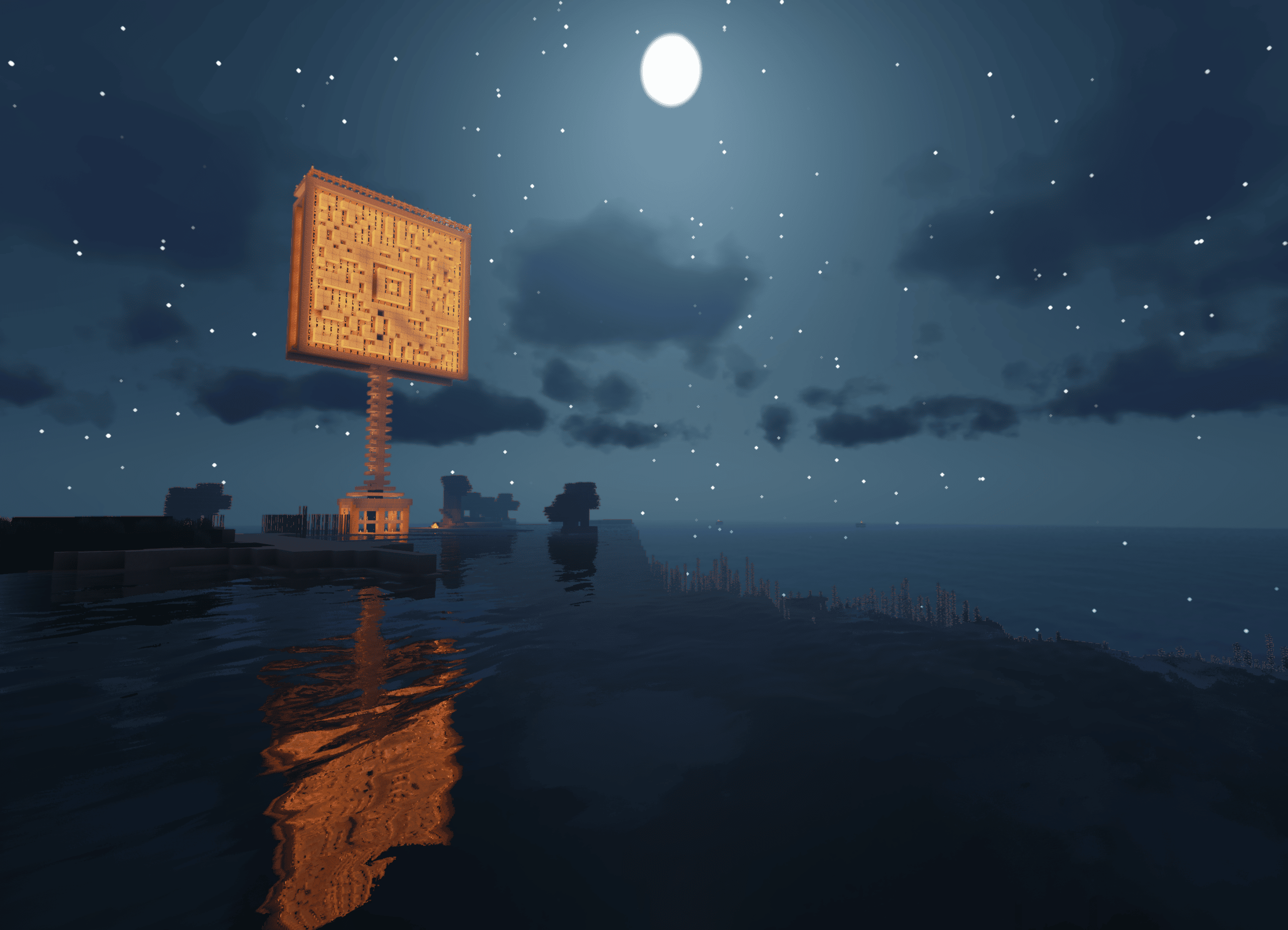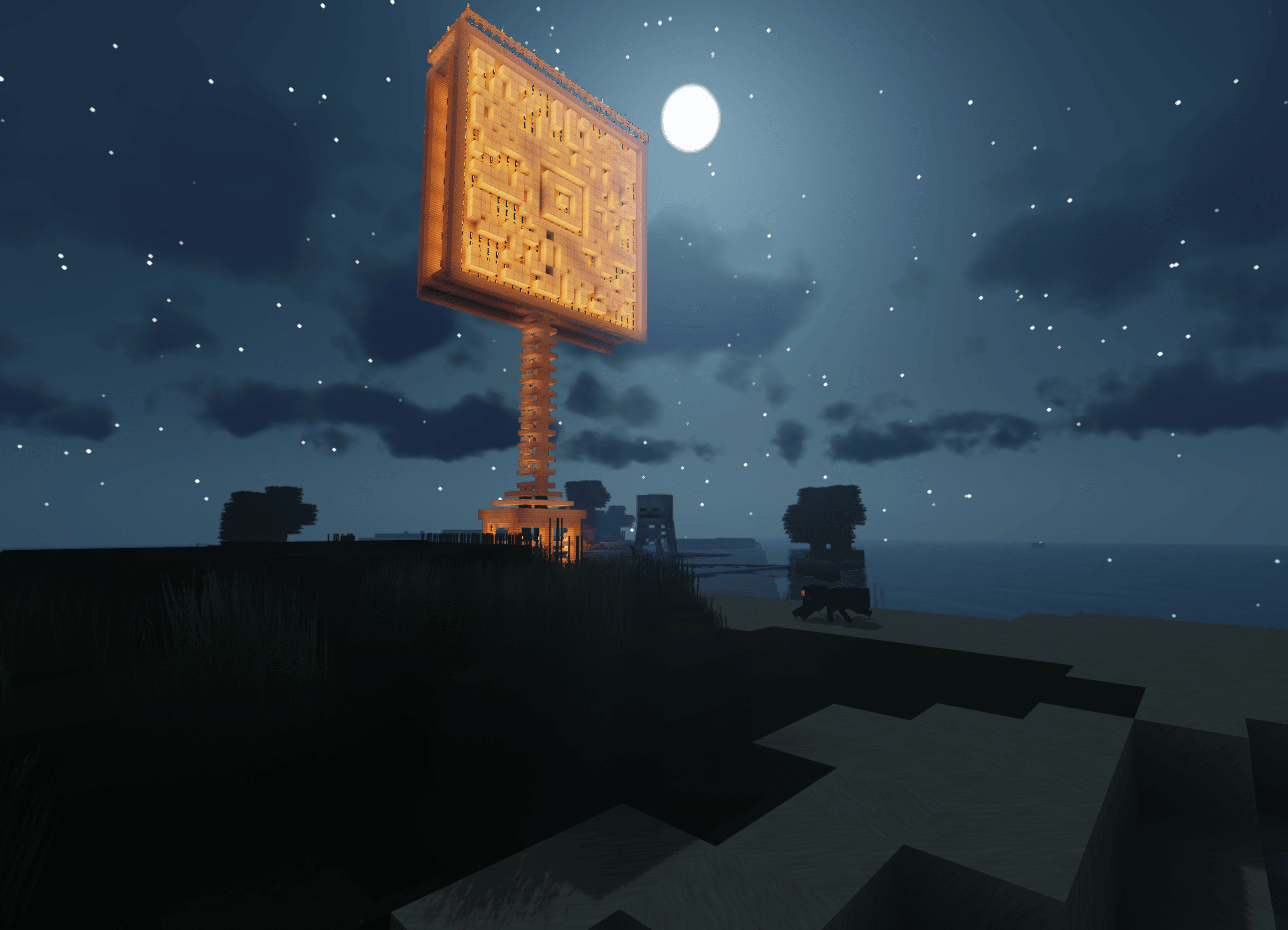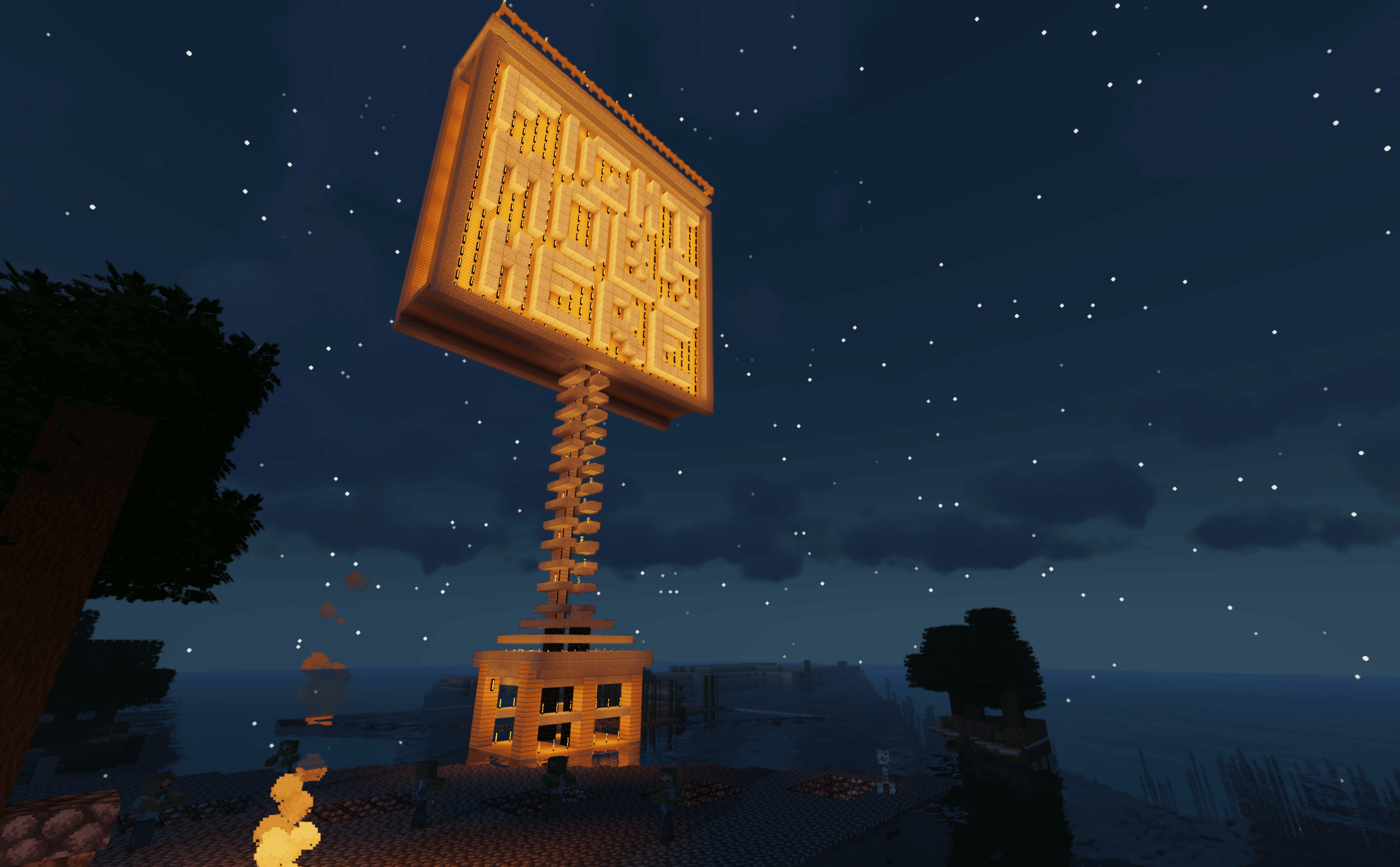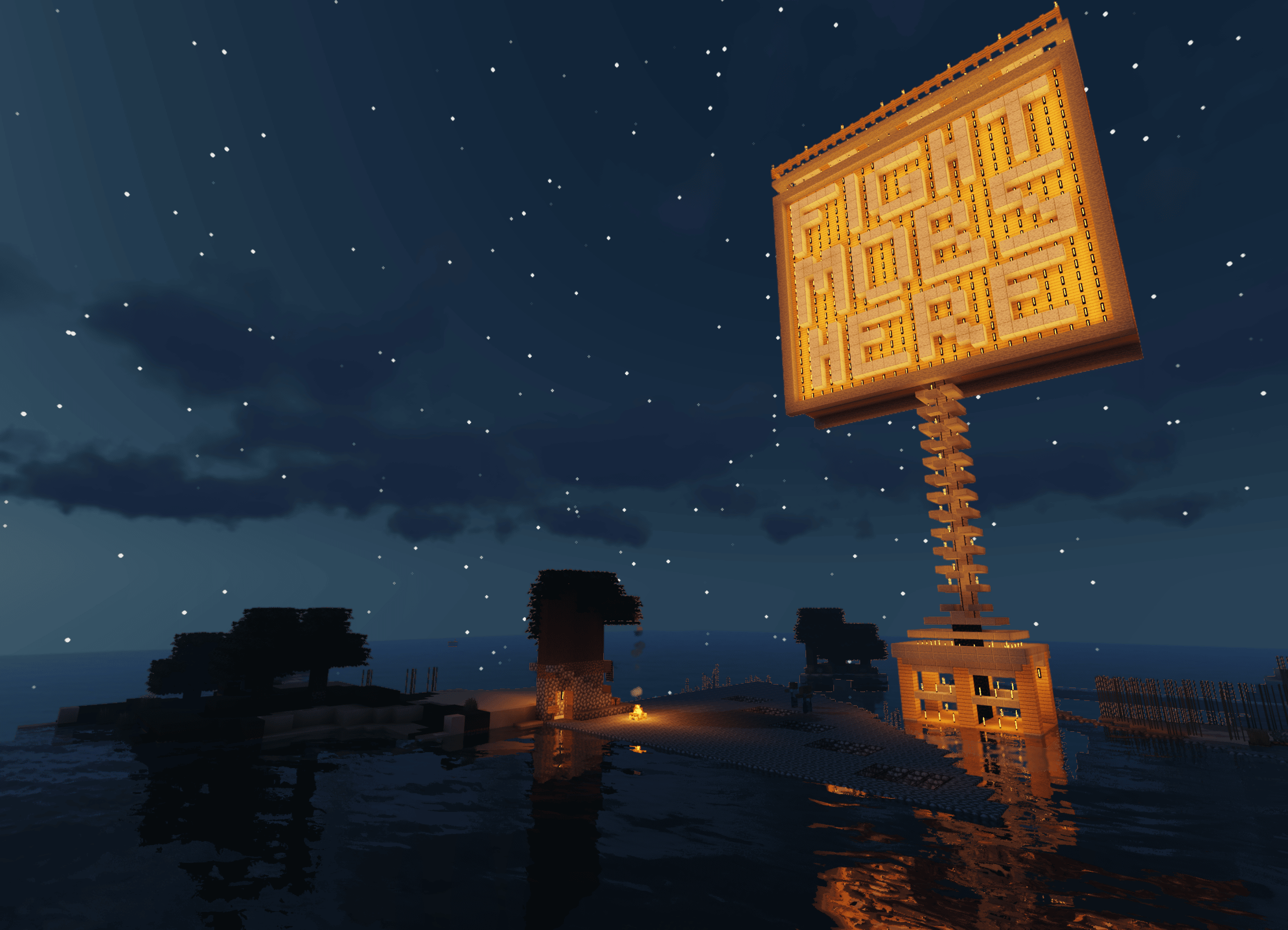 "Normally I build outrageous homes and strong-holds with intricate redstone usage, so that was my inspiration for my Genesis 3D build. Once I got into the Genesis region I noticed there was a book that I could write in, so I started writing a lore in the game which is also the key to figuring out the various redstone puzzles in the house.
Actually I also go live doing RPGing with the Genesis plot on Odysee, which is also when I write the story and build the sections of the plot.
Currently the Genesis plot has a small puzzle tower that is the escape route of the story house, Sky Busses that any user that visits the plot can use, as well as the smallest possible 4-way directional flying machines called "Sky Walkers" but, unlike the Sky Busses, users either need me there or a passport to use these complicated machines. The Sky Bus station offer redstone techniques like redstone-gates, user-automated maintenance minecarts, and a live-bus detection sysytem. Also on the Genesis plot is a fully self-powered minecart rail system for plot tours. The self-powered tour is fun. The system lays down the minecart on the track to start, uses no redstone torches, and even puts up the minecart when finished. Not only does the tour go in-and-out different signs on the property, it has a few free-fall drops but this is the best way to see some of the different sights on the property.
I plan to do more puzzle/game style builds and recently just gained some new plots to build more with. So soon there will be more in-game-games and puzzles for people to LARP with in the Uplift Genesis and Londom regions."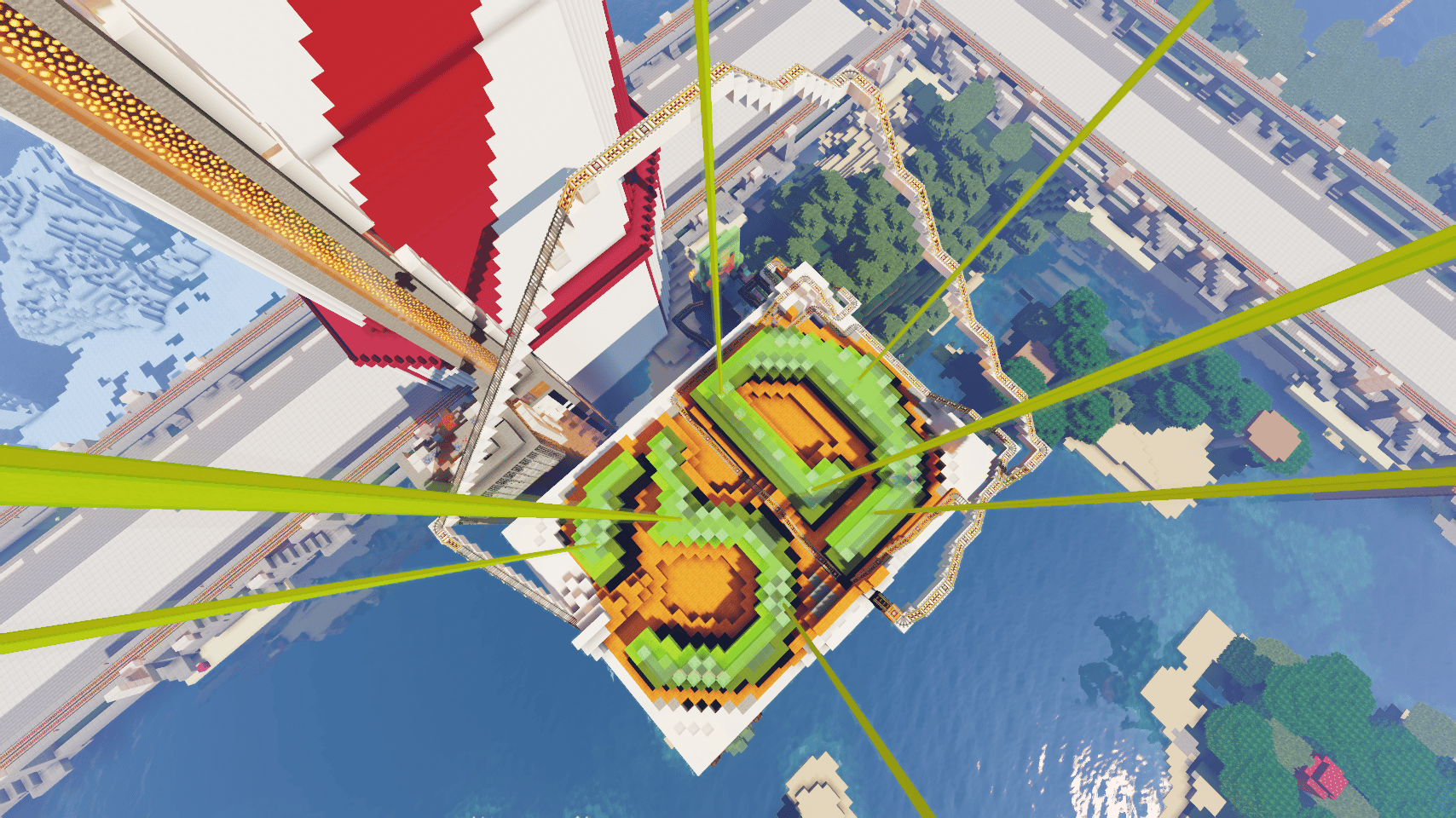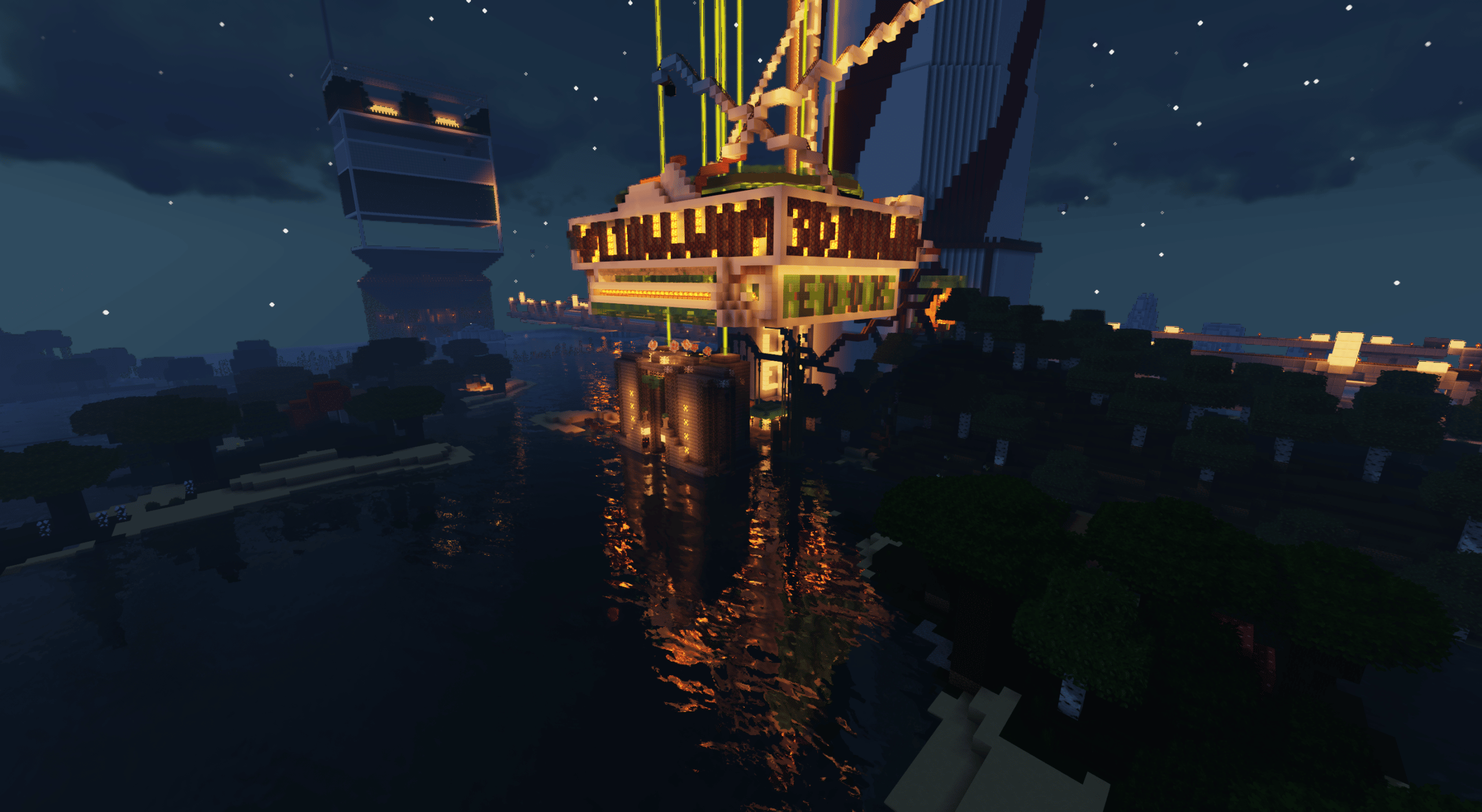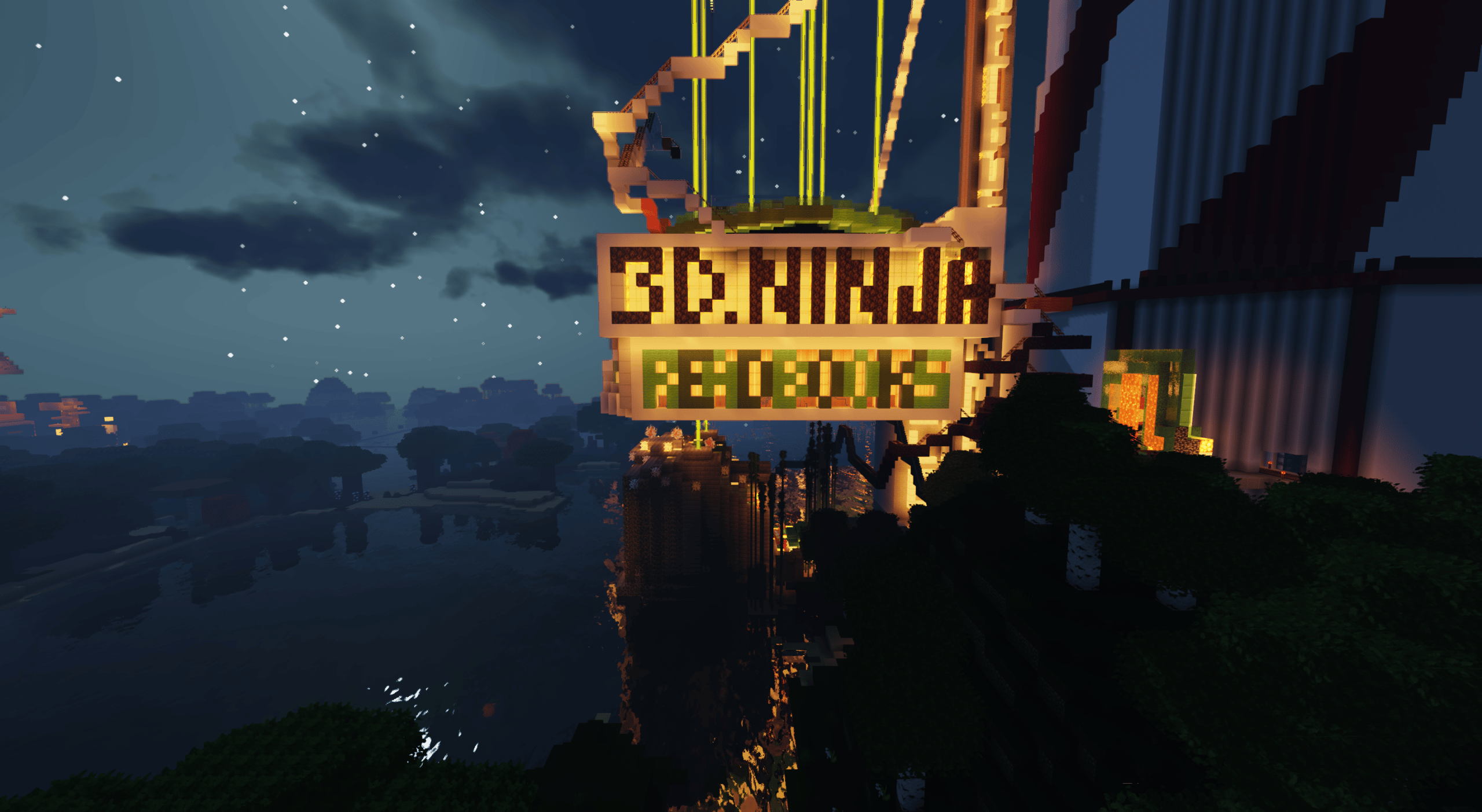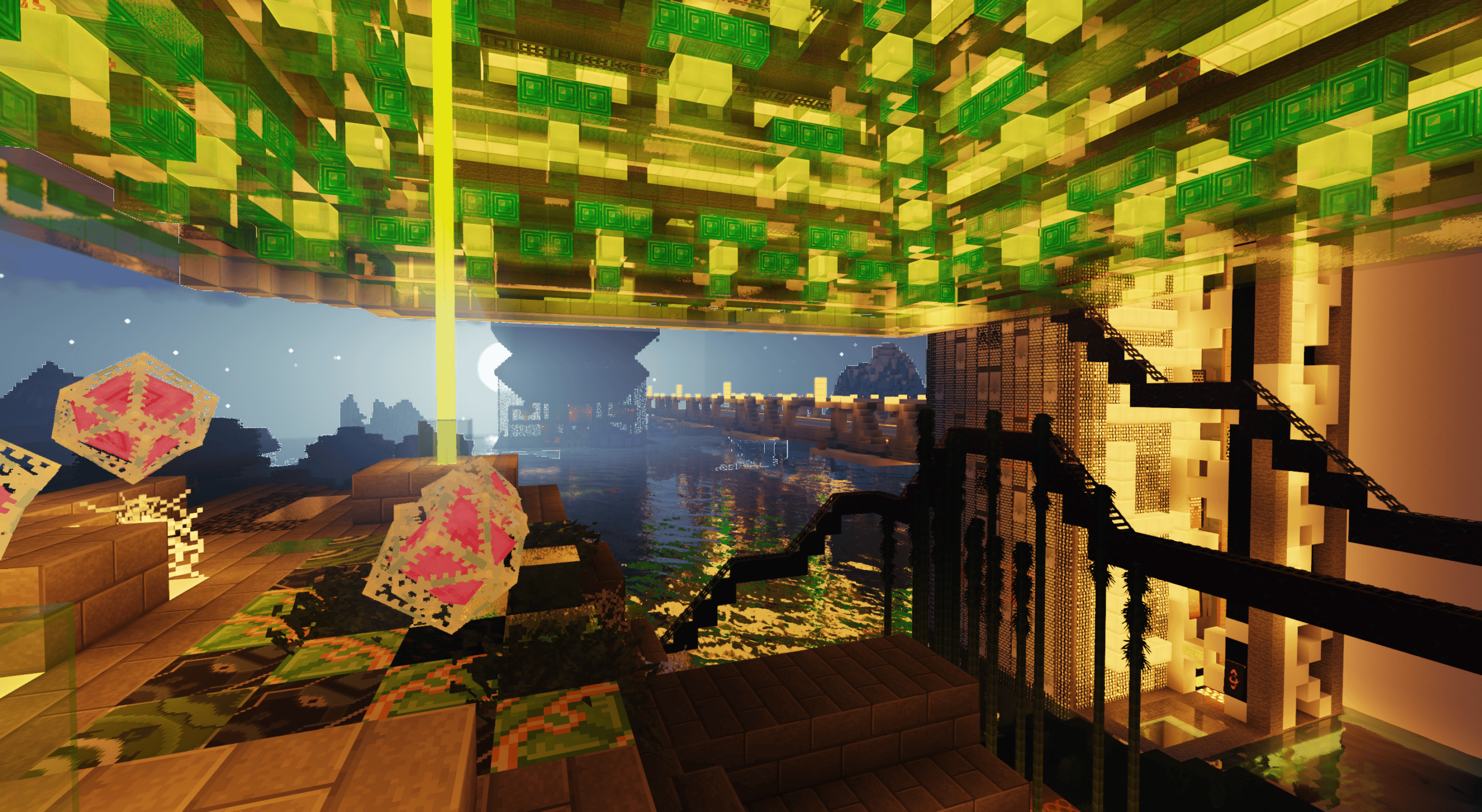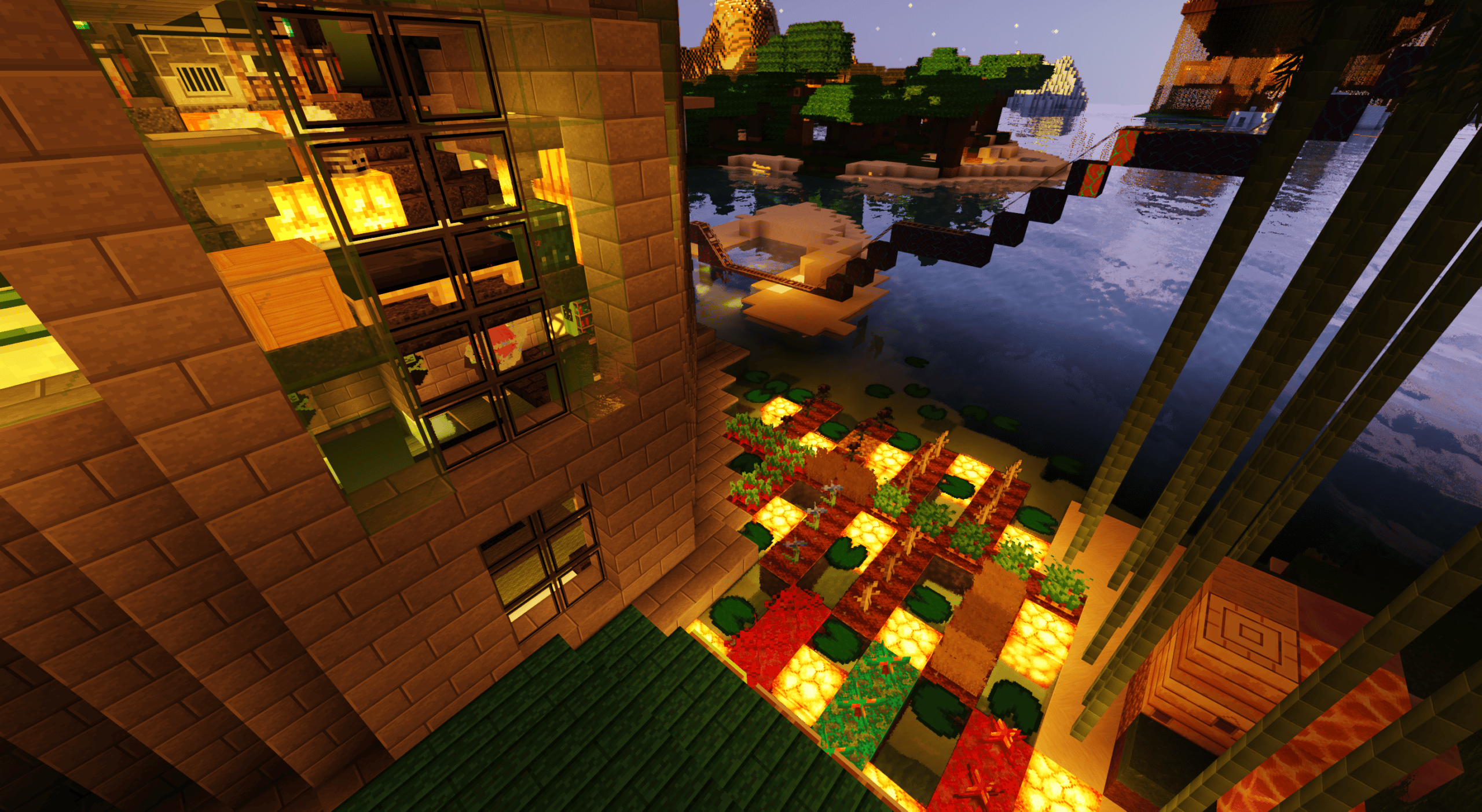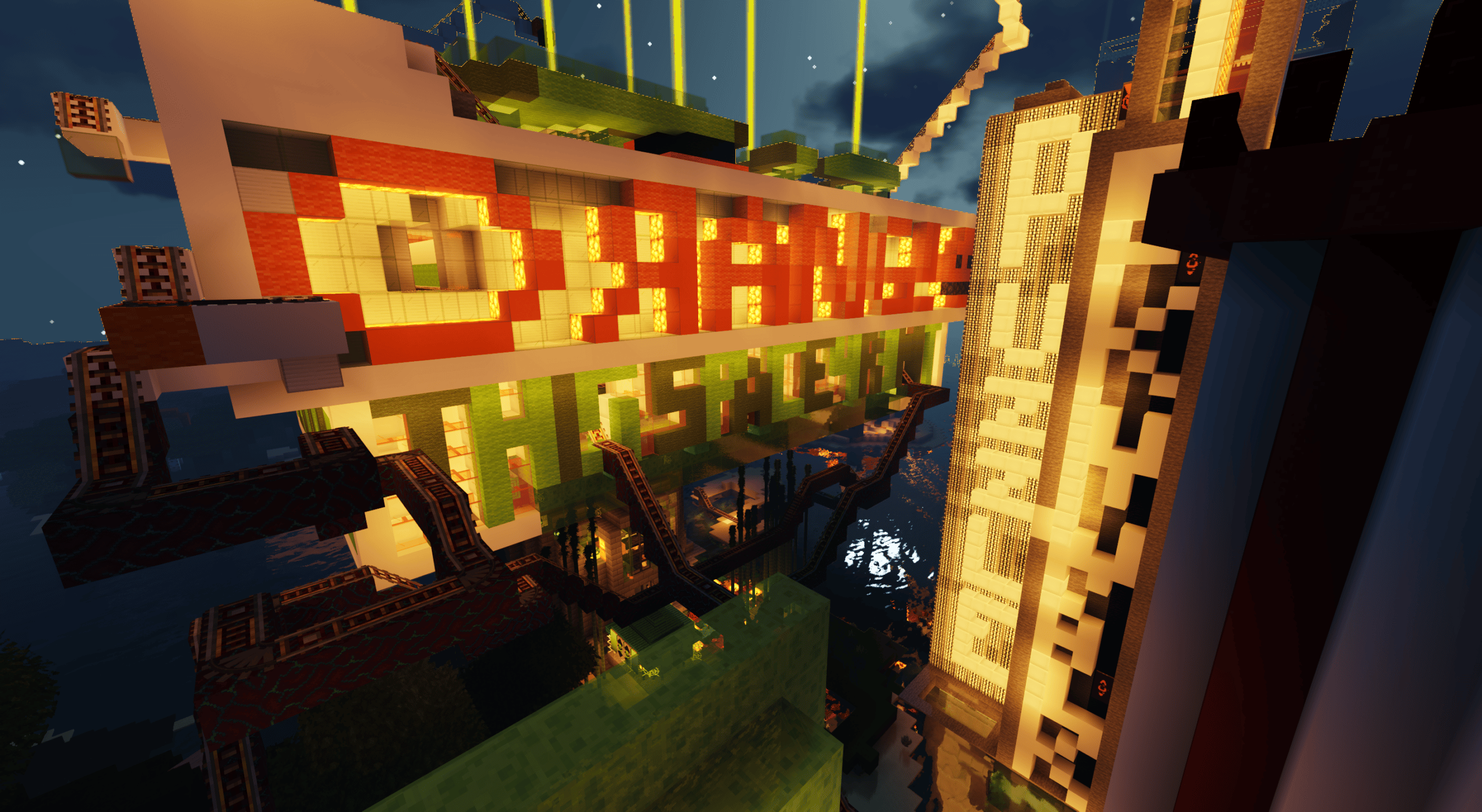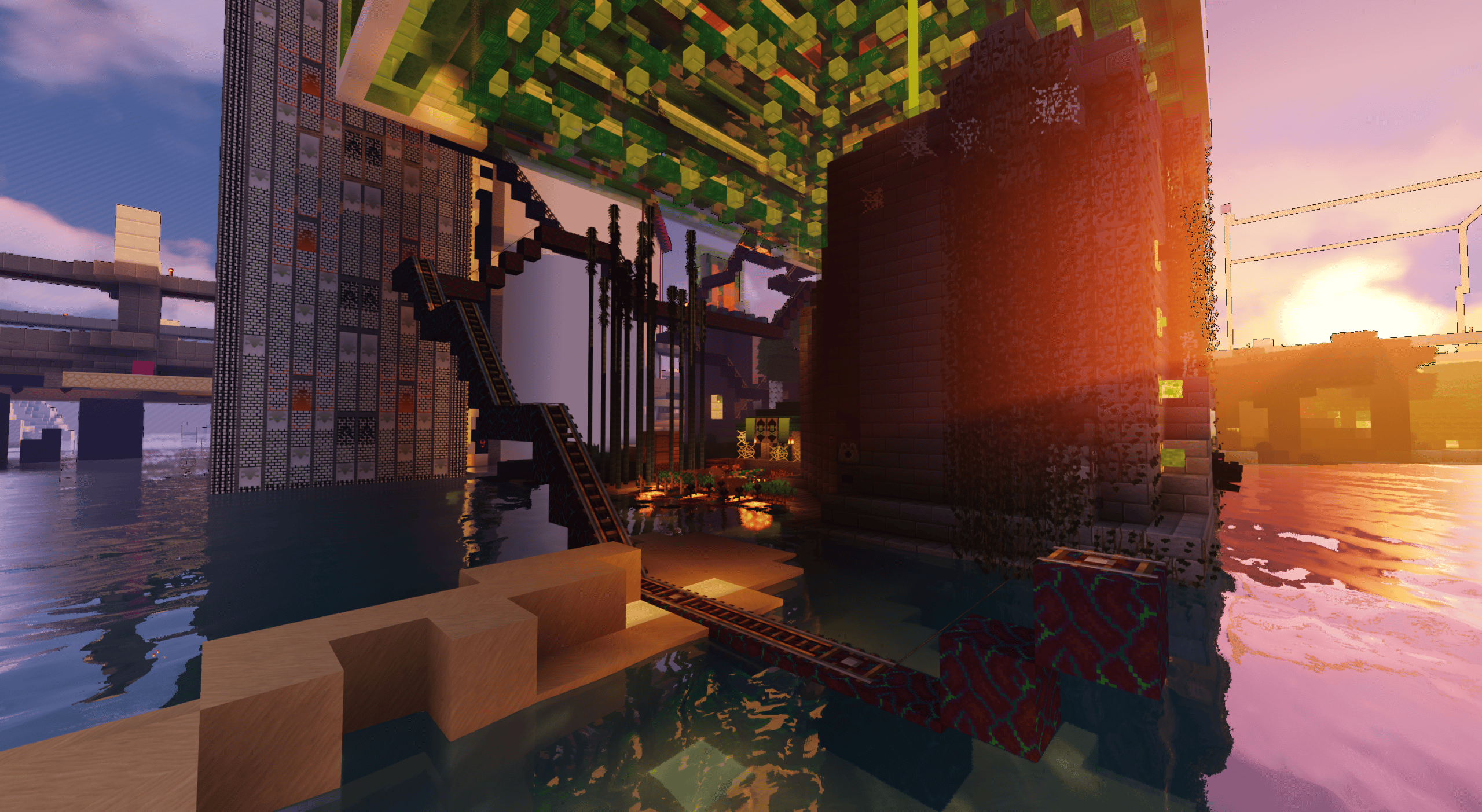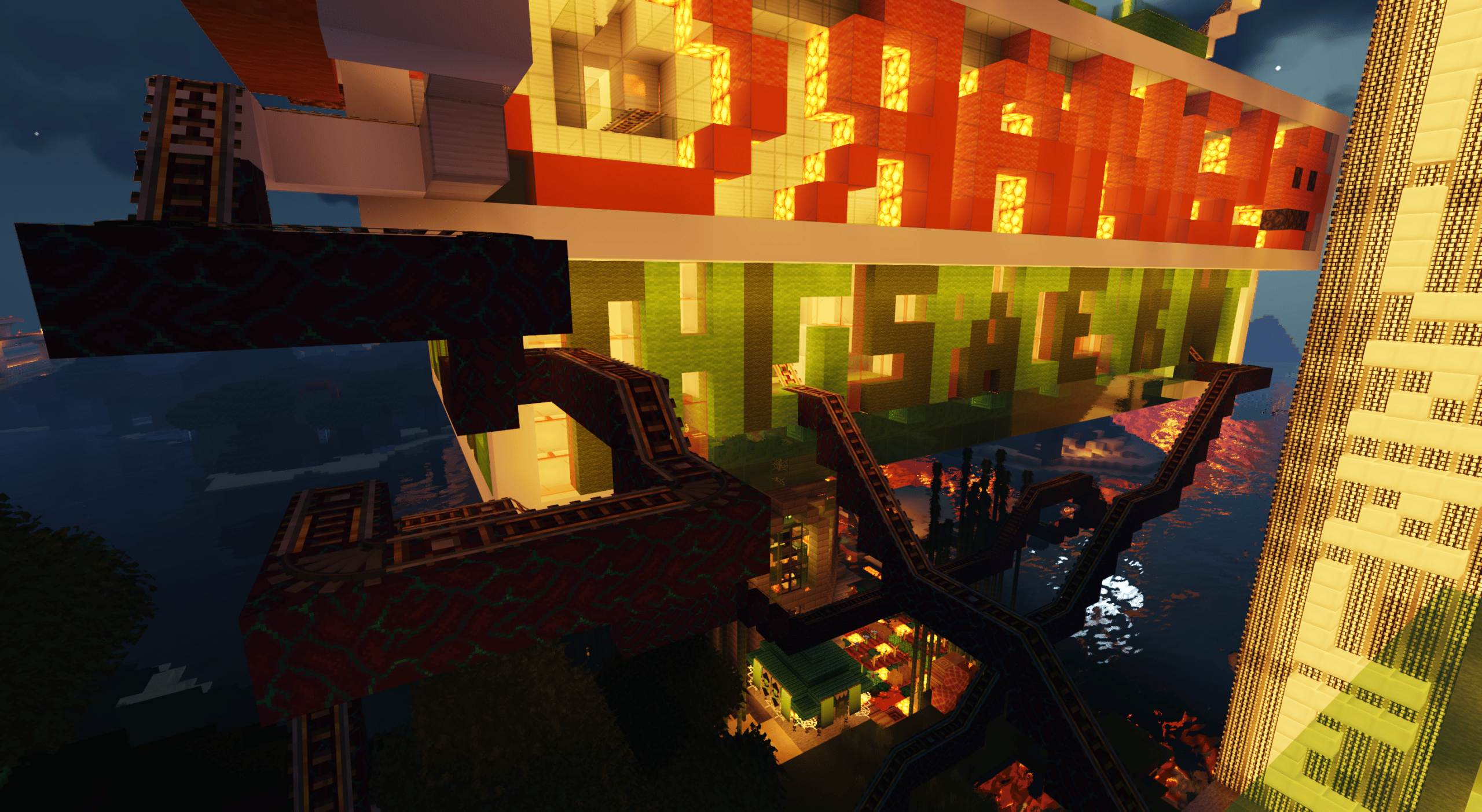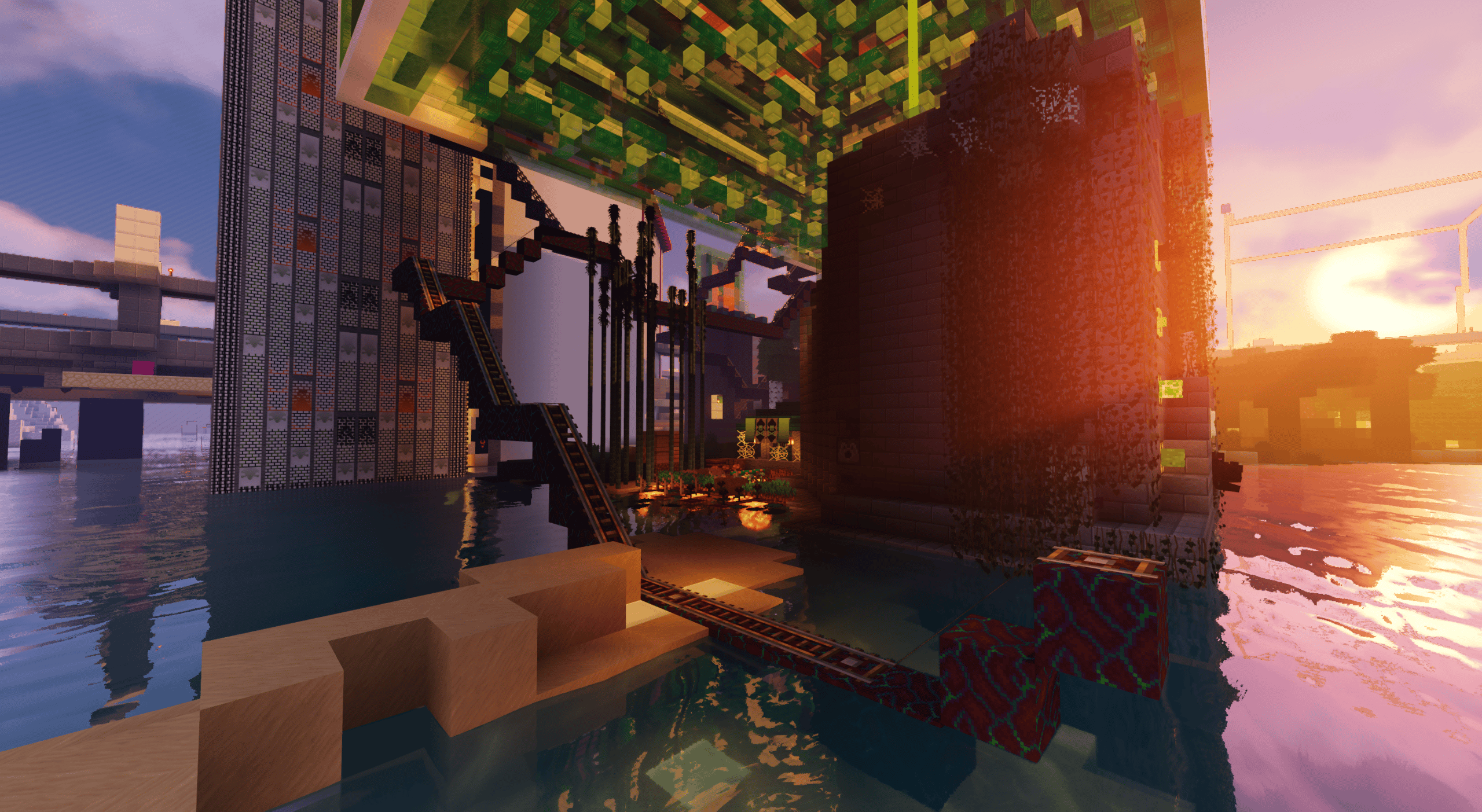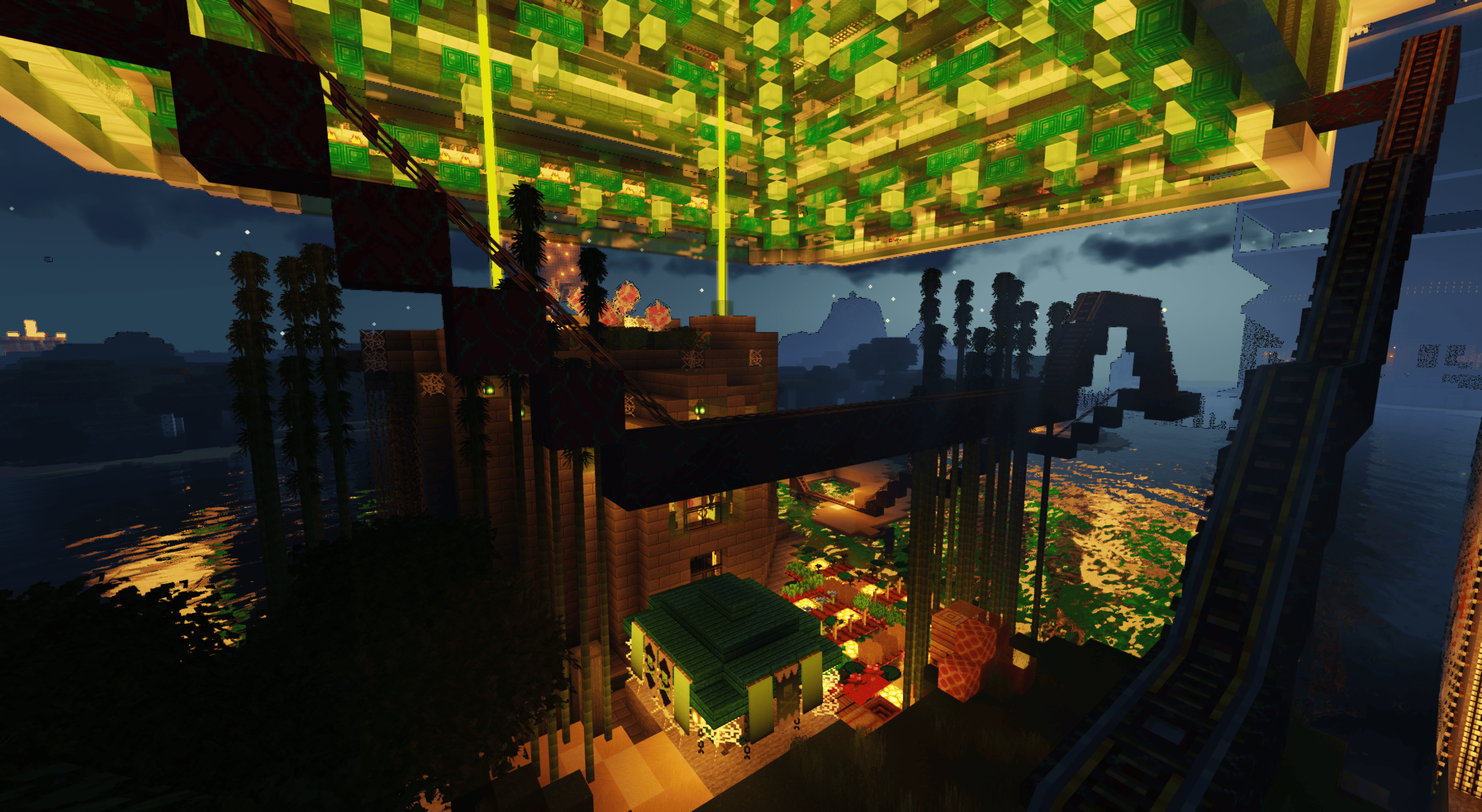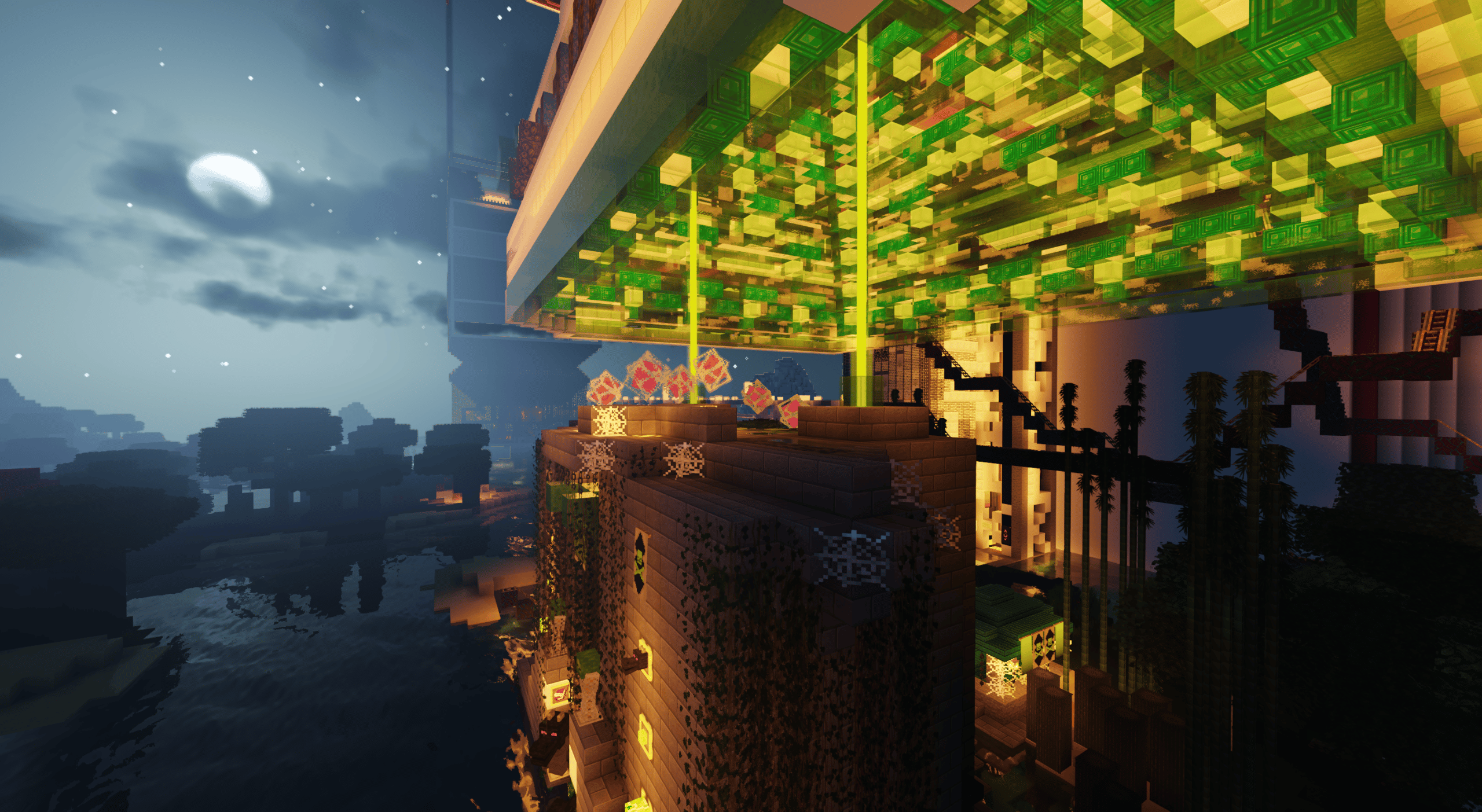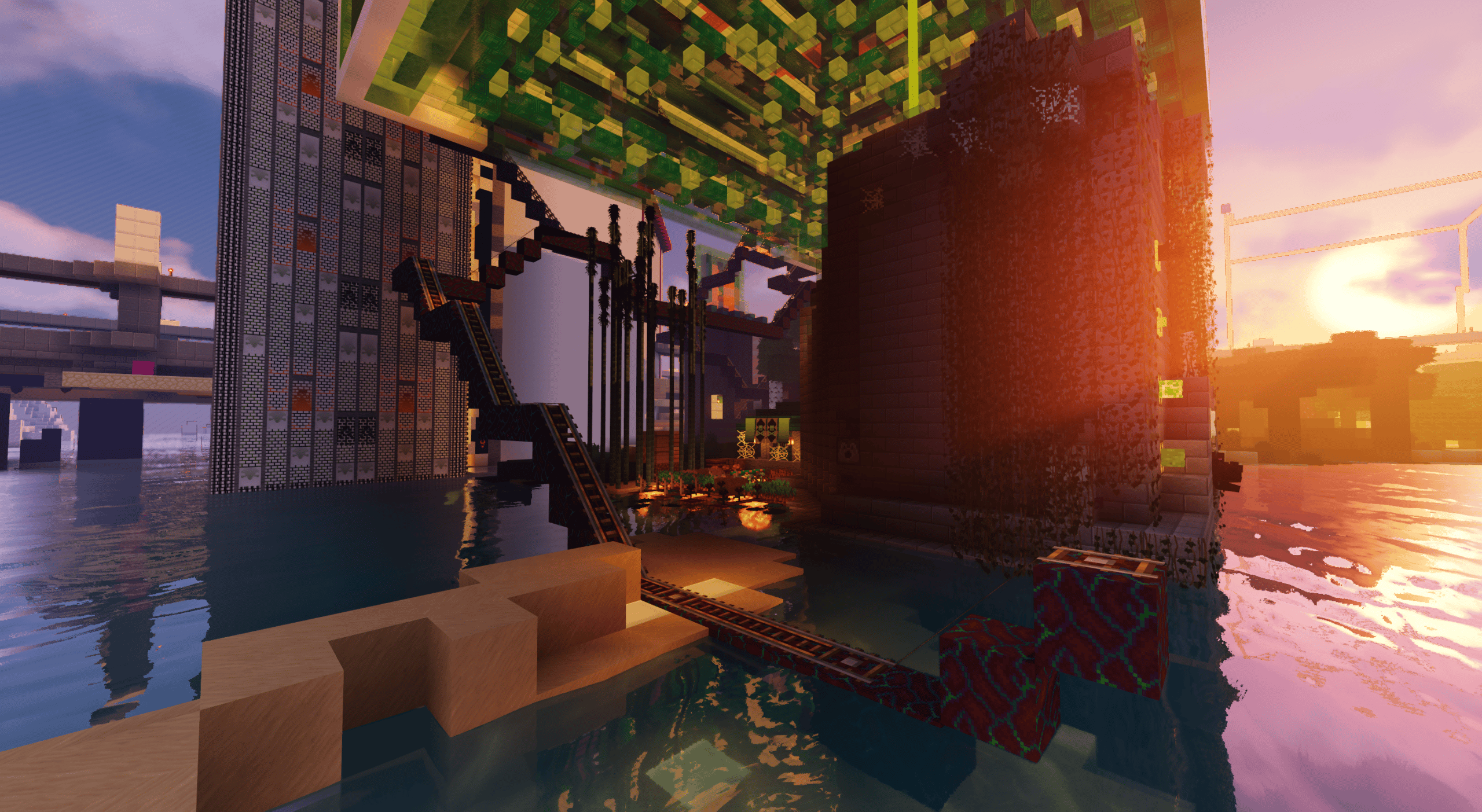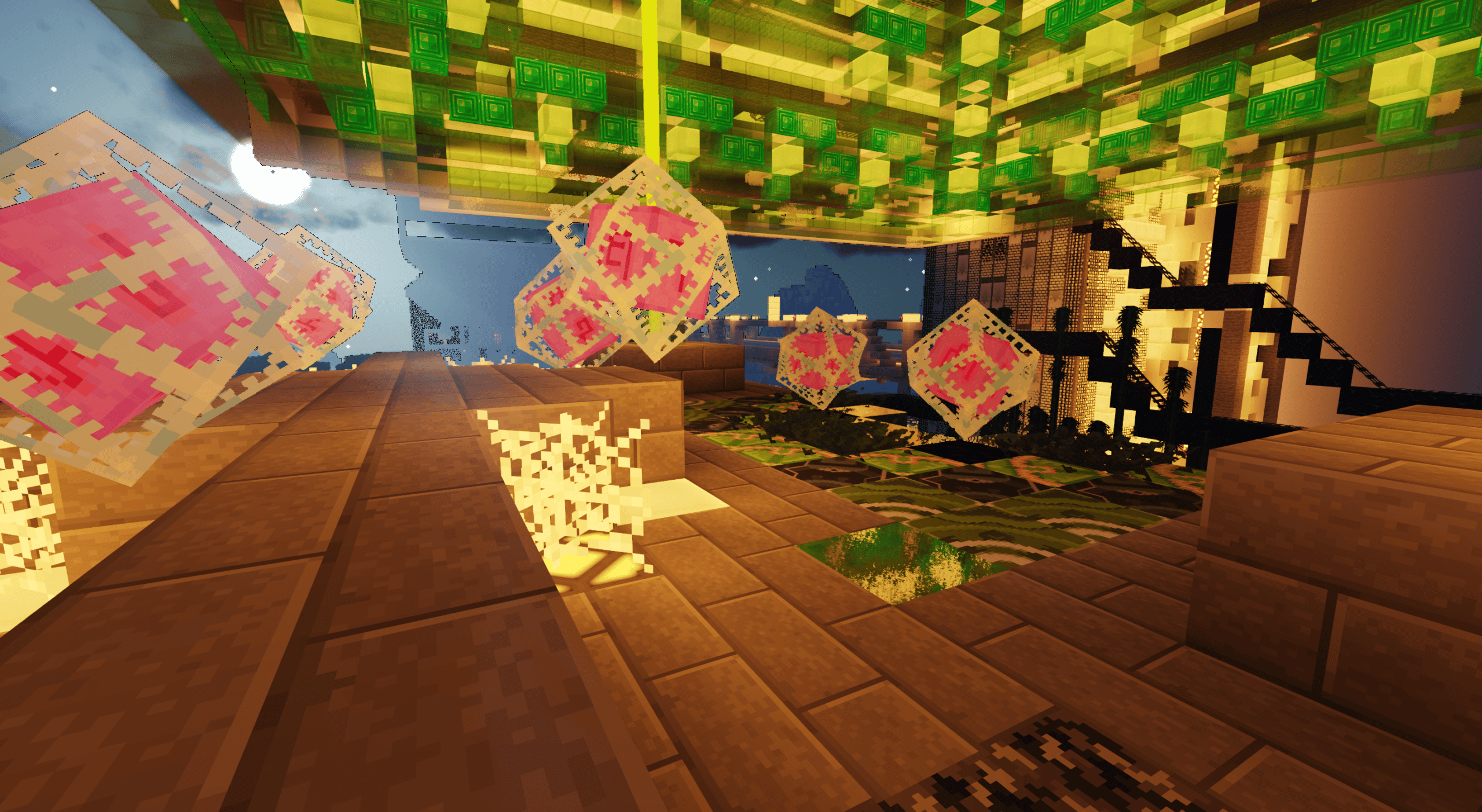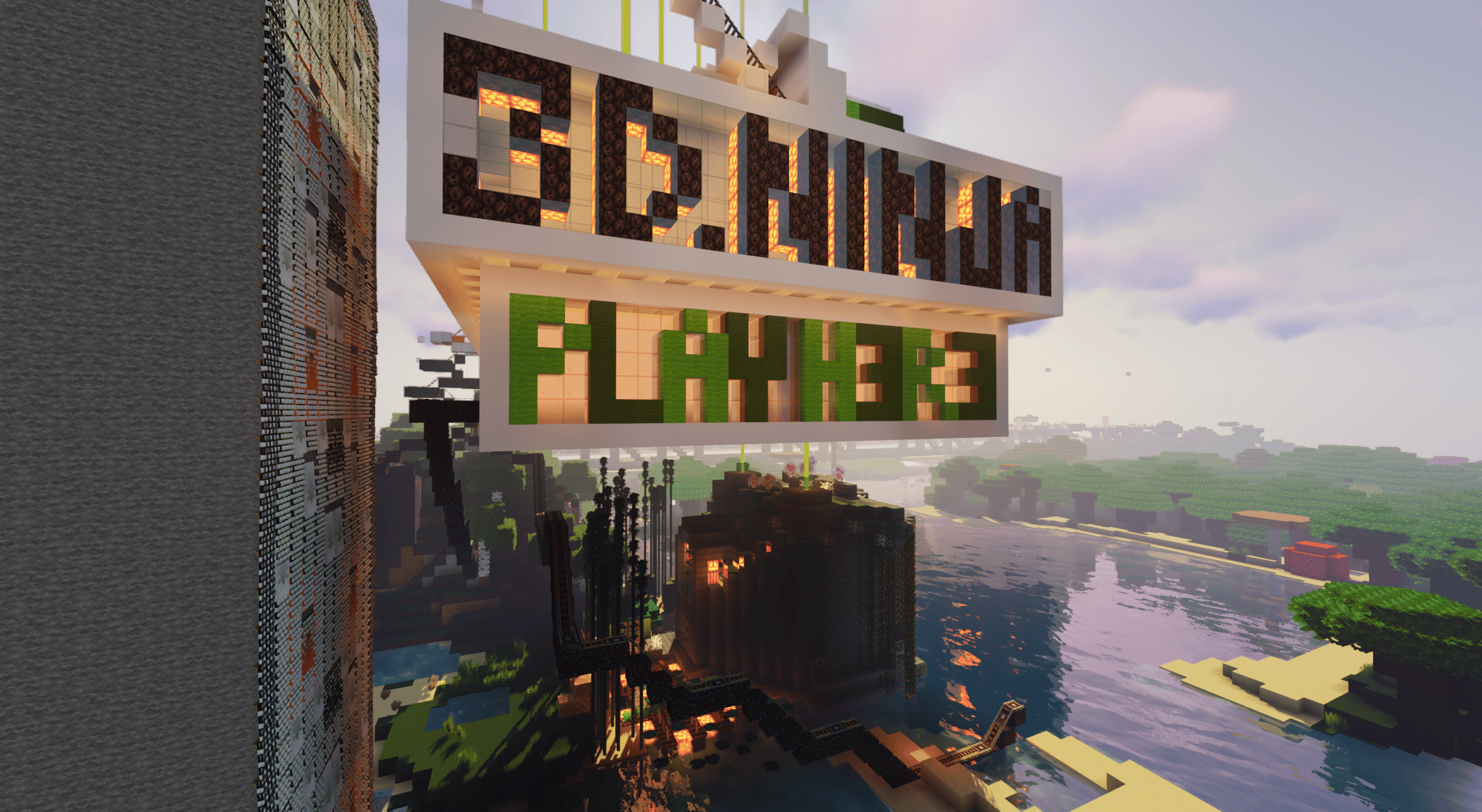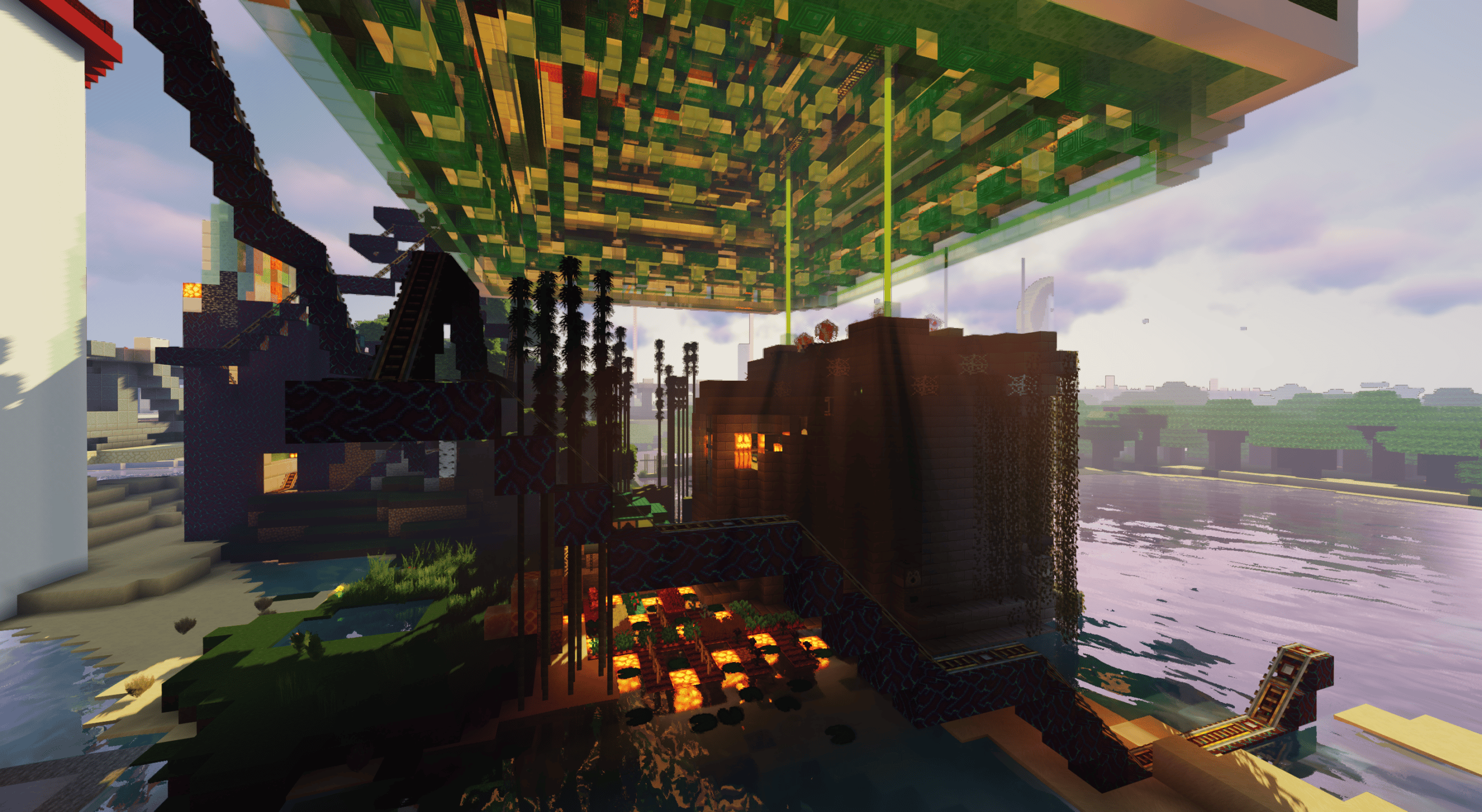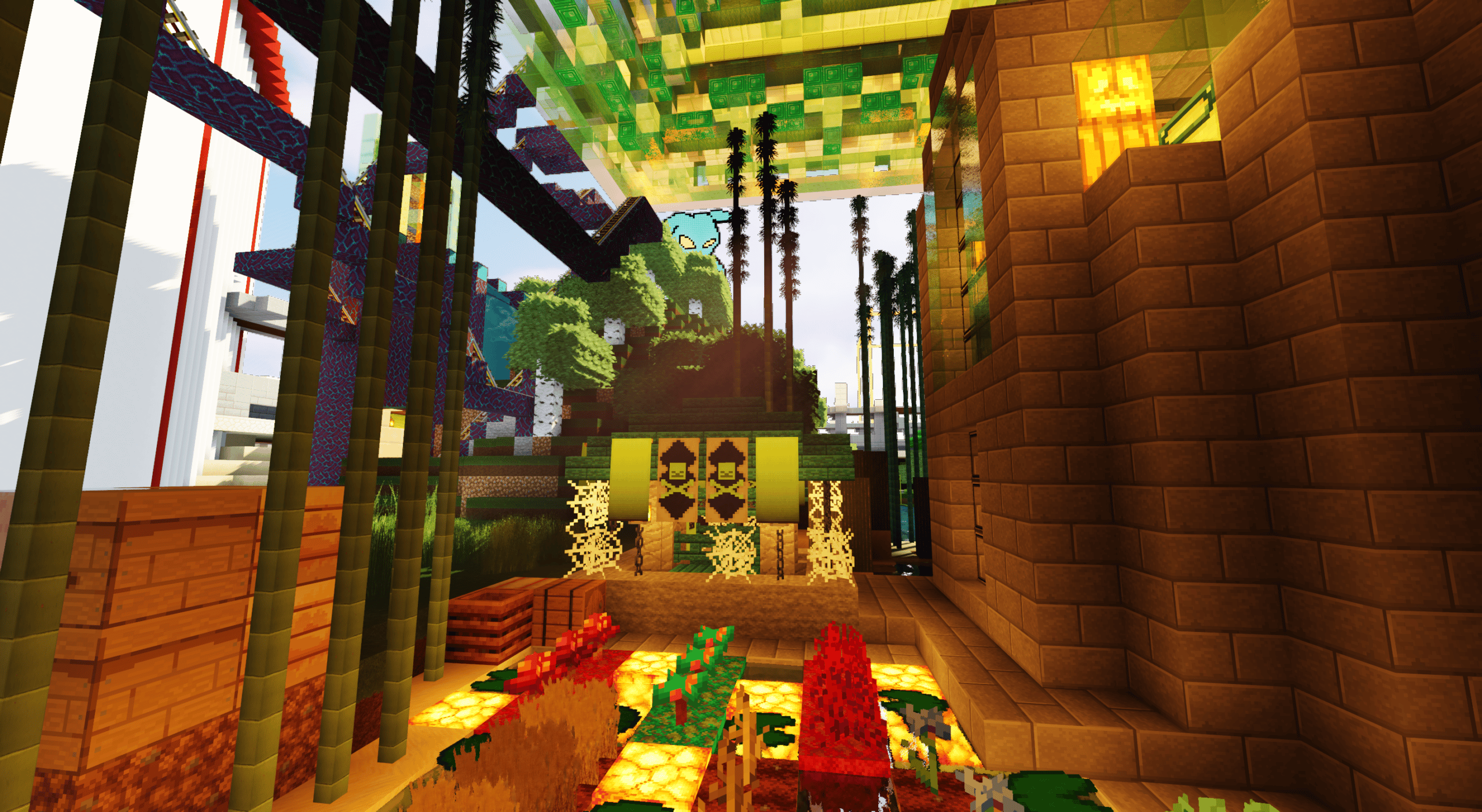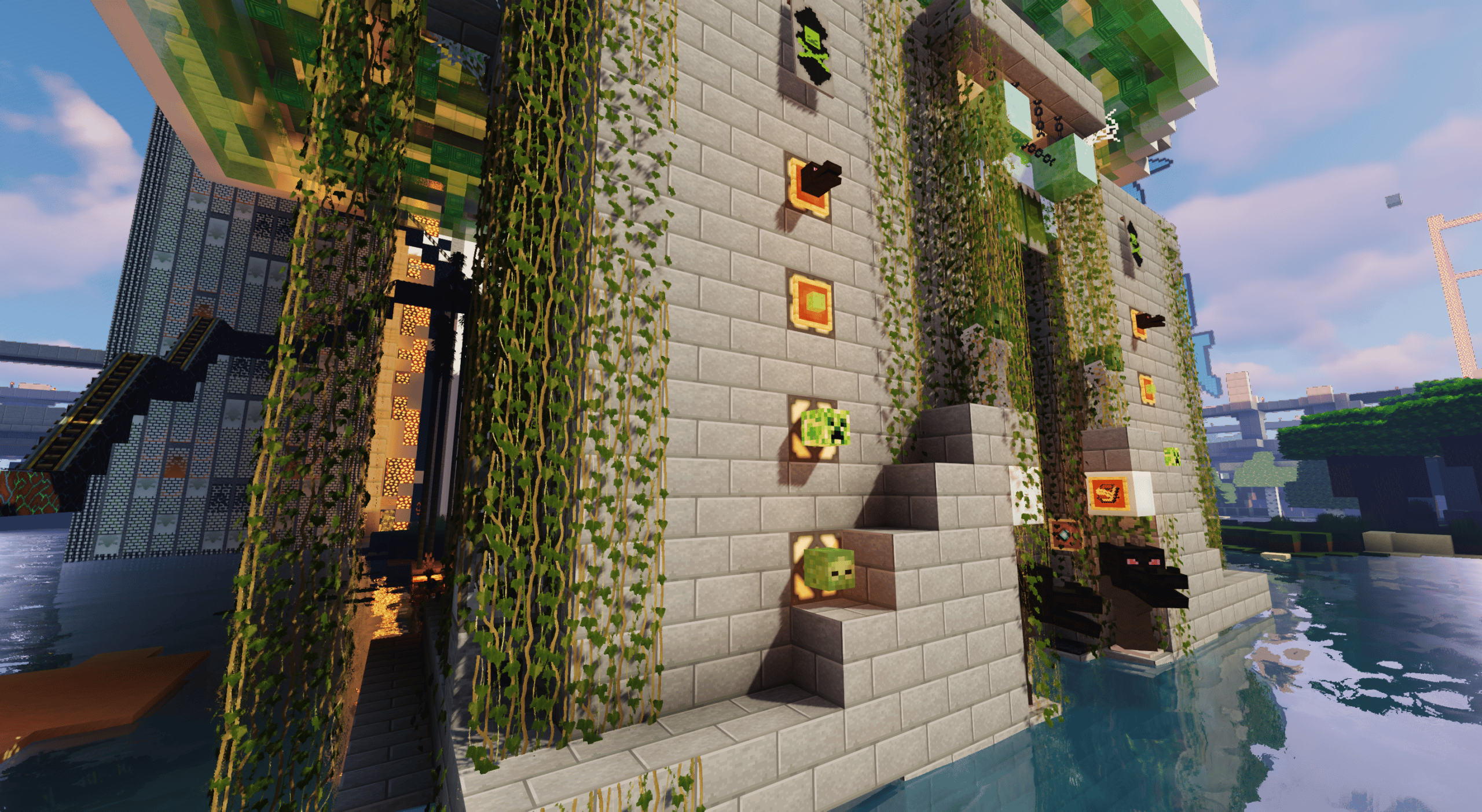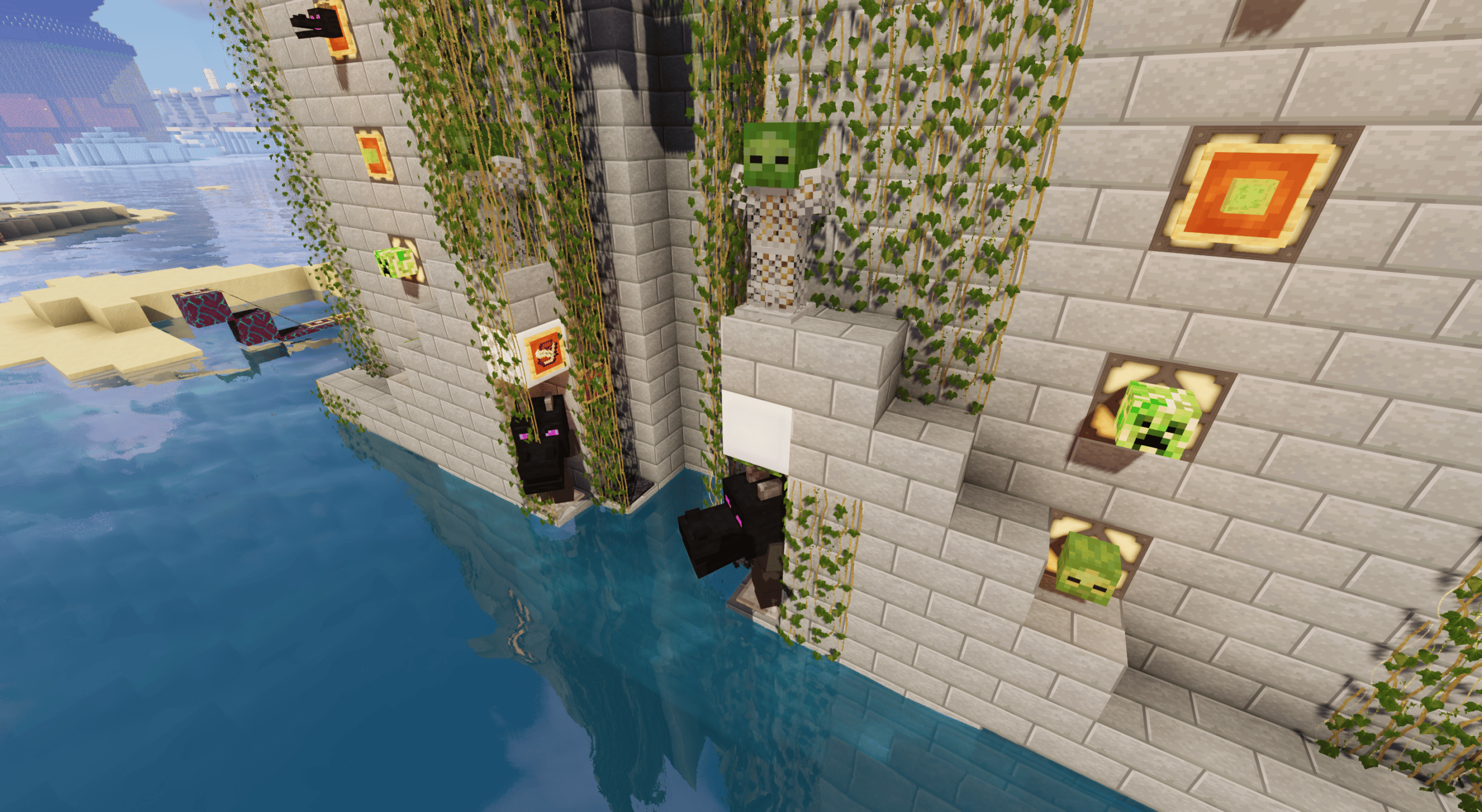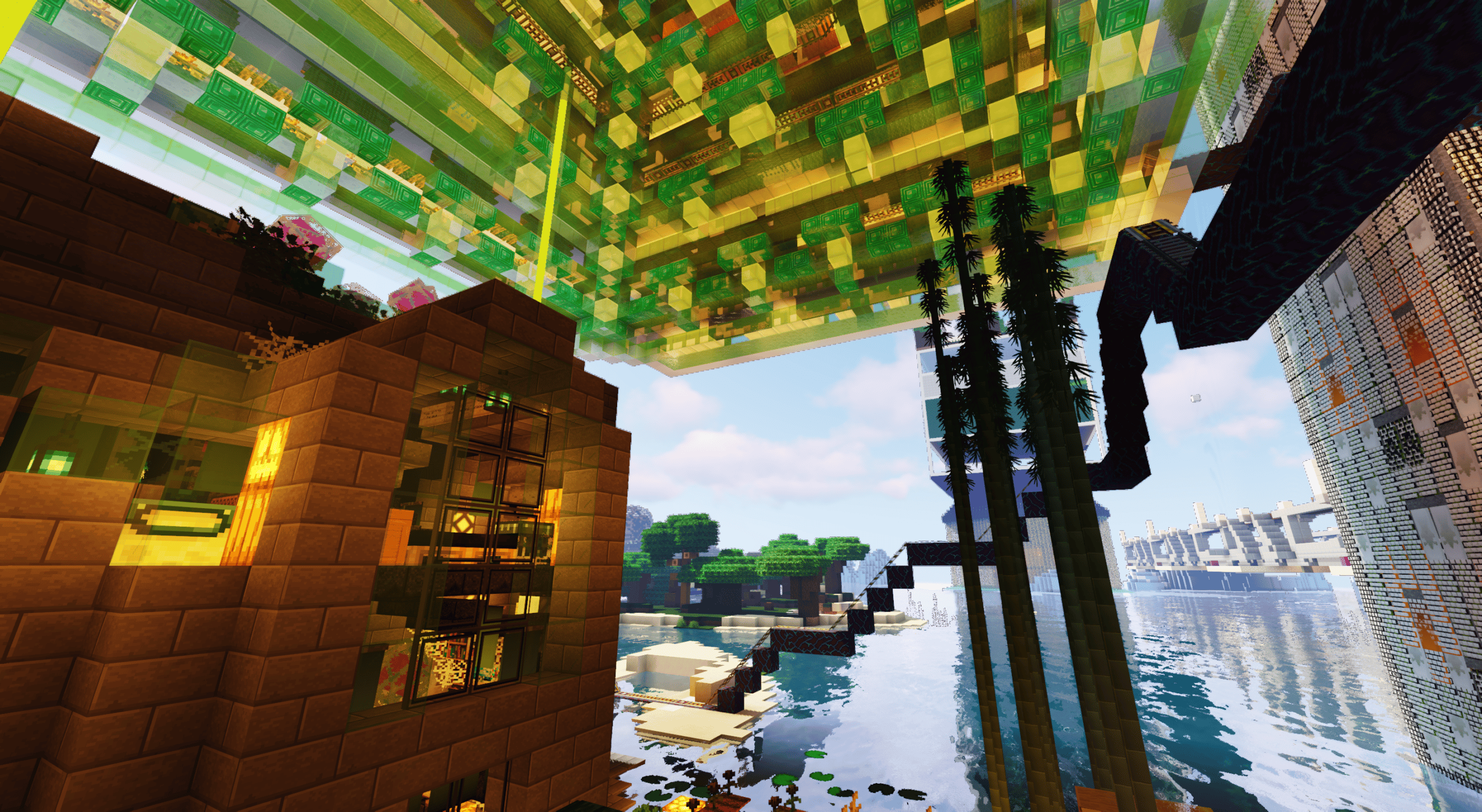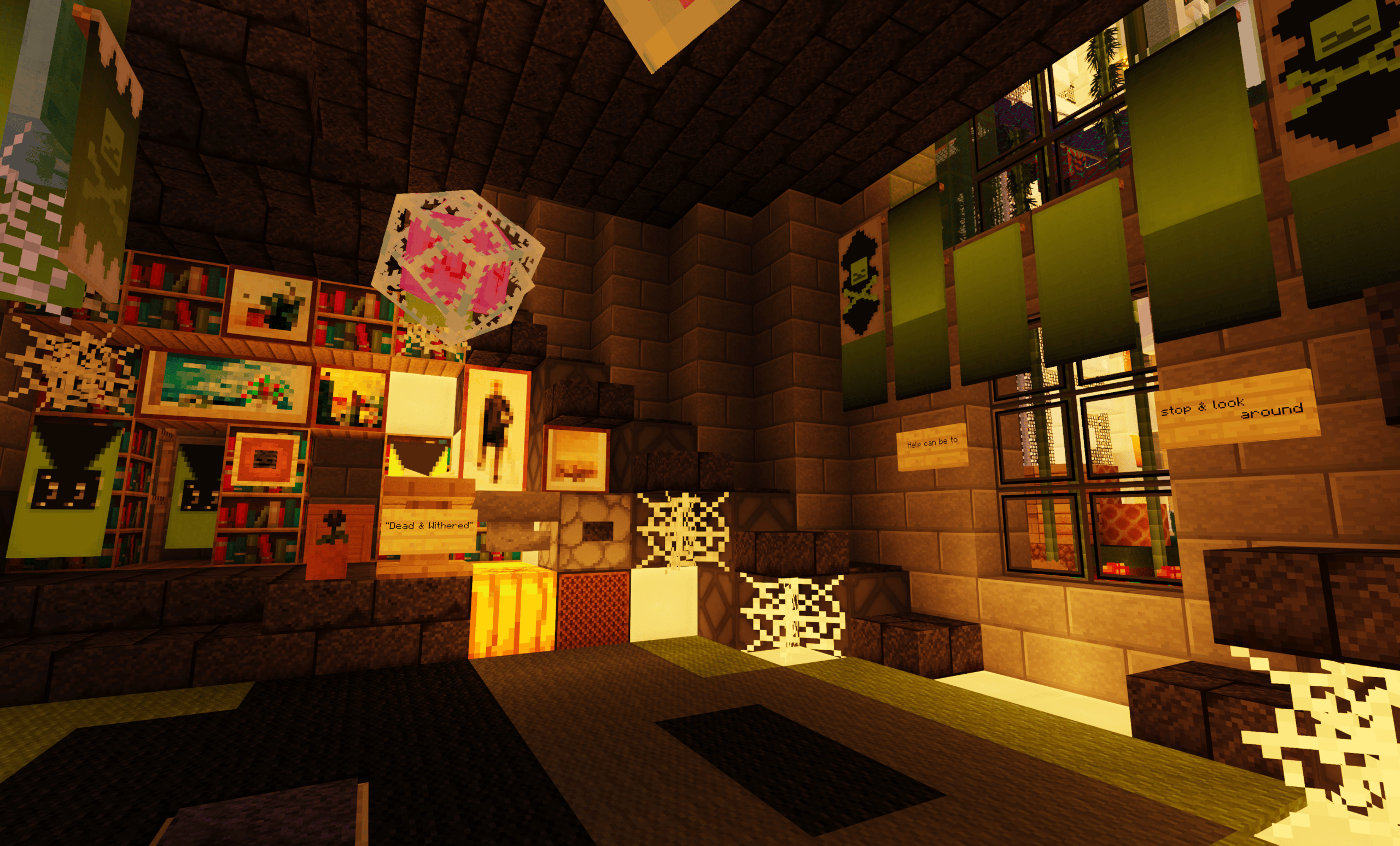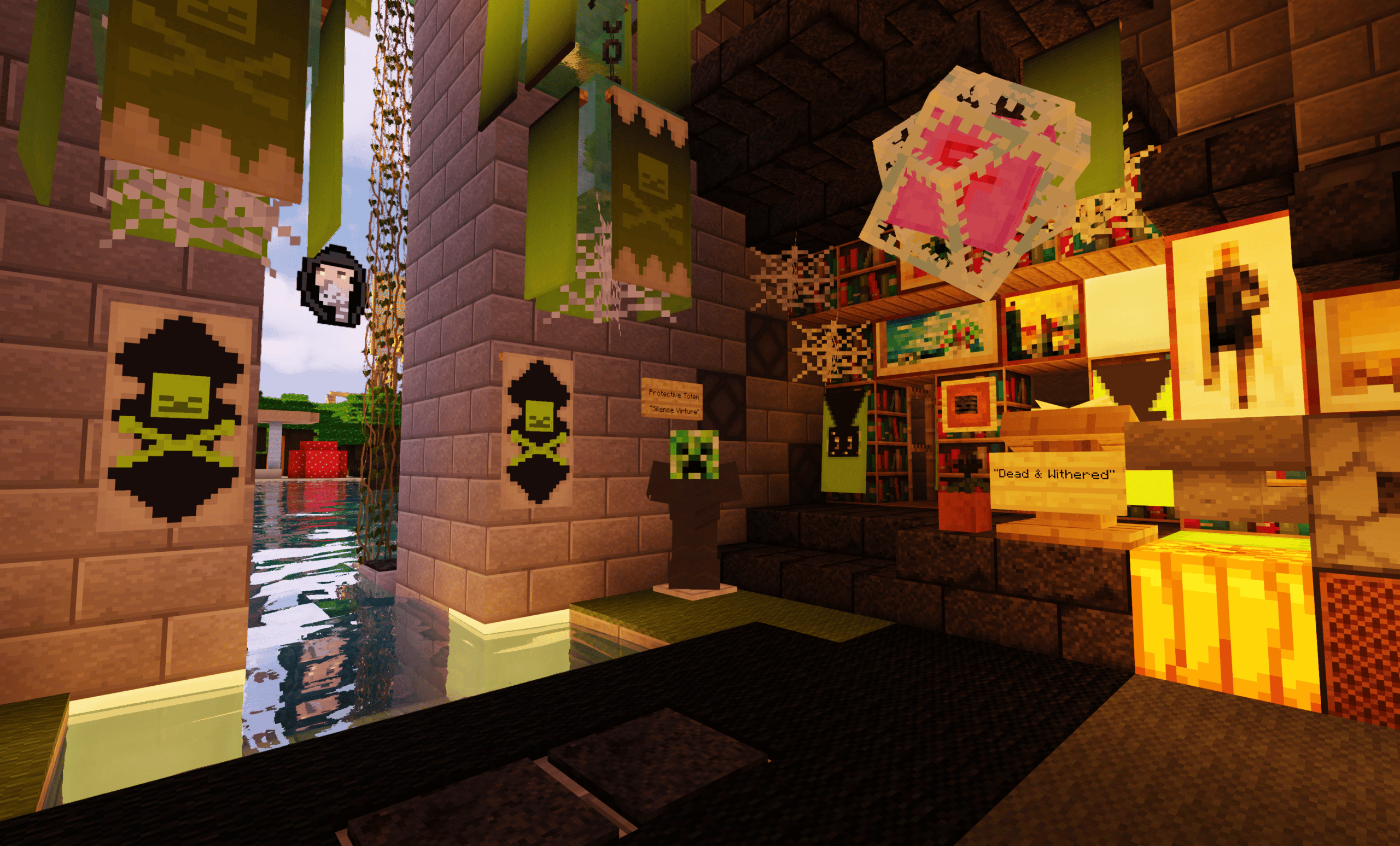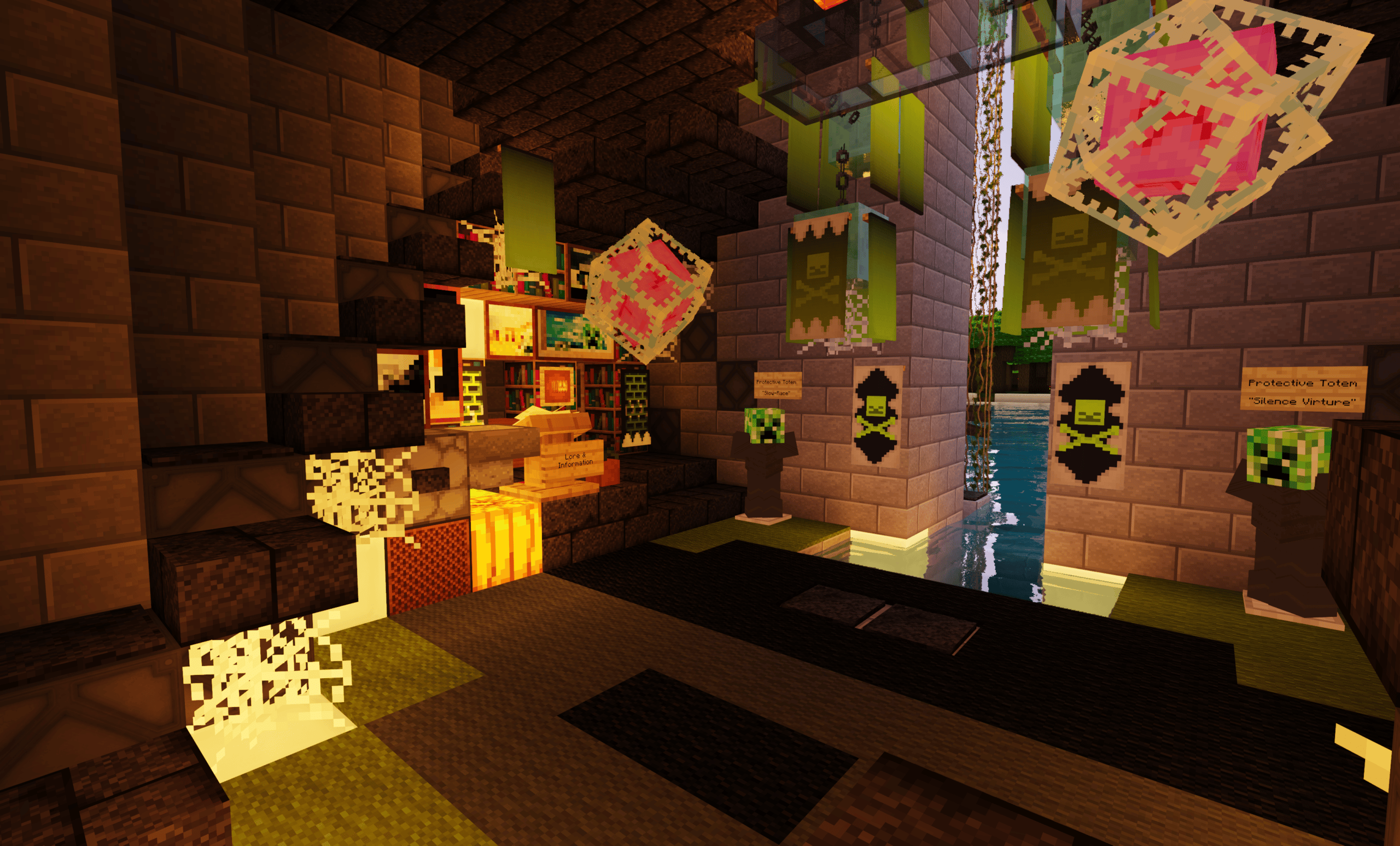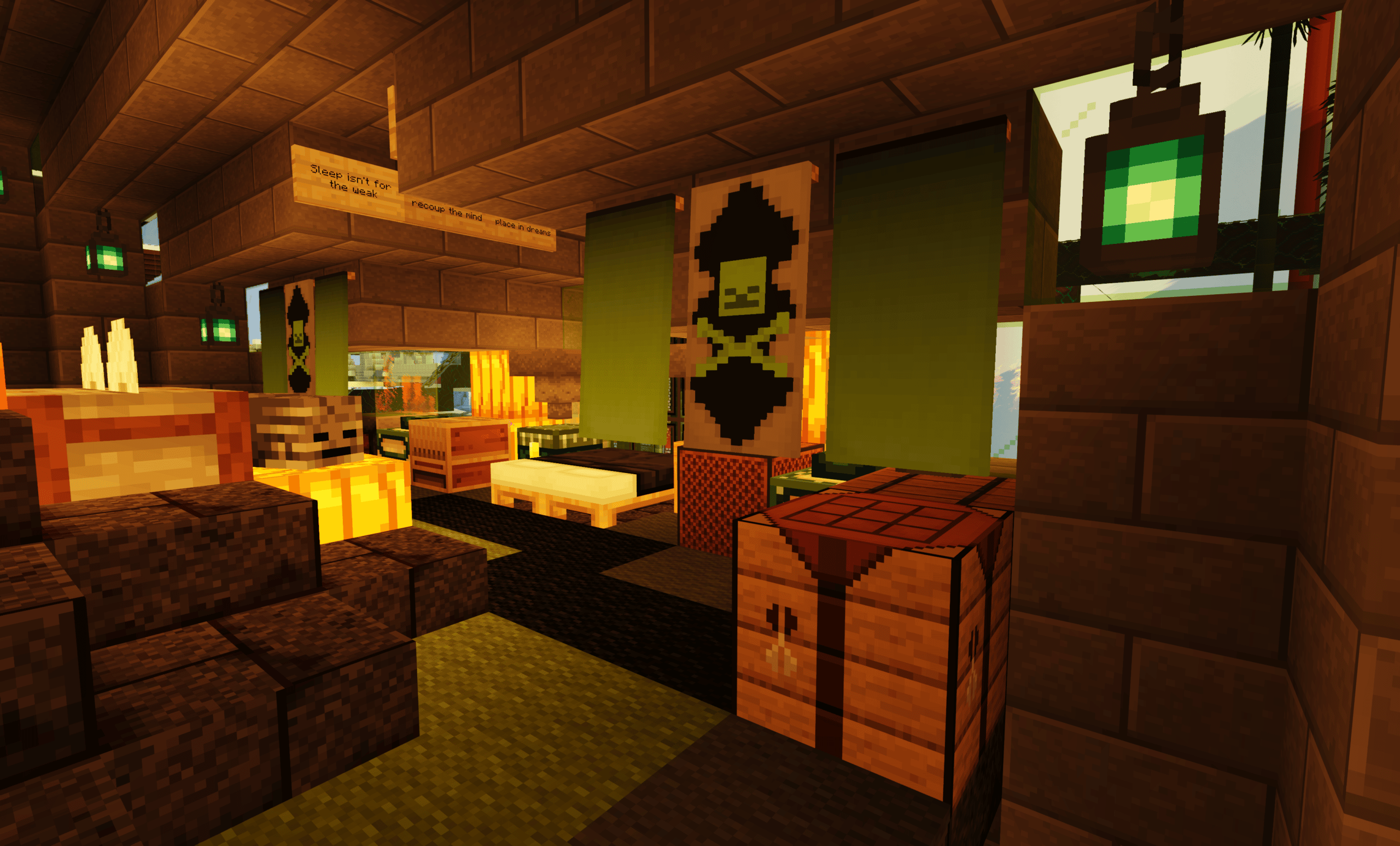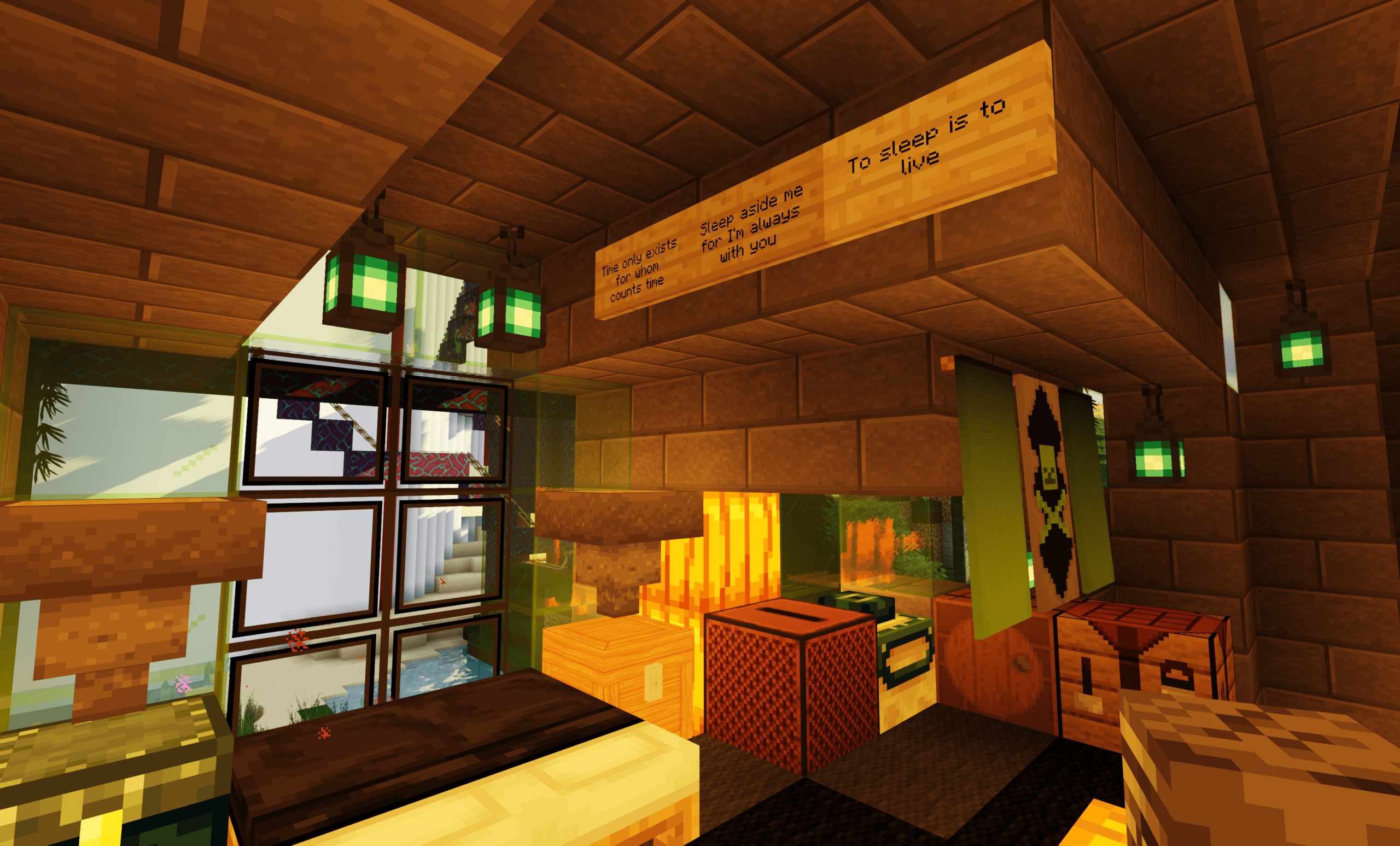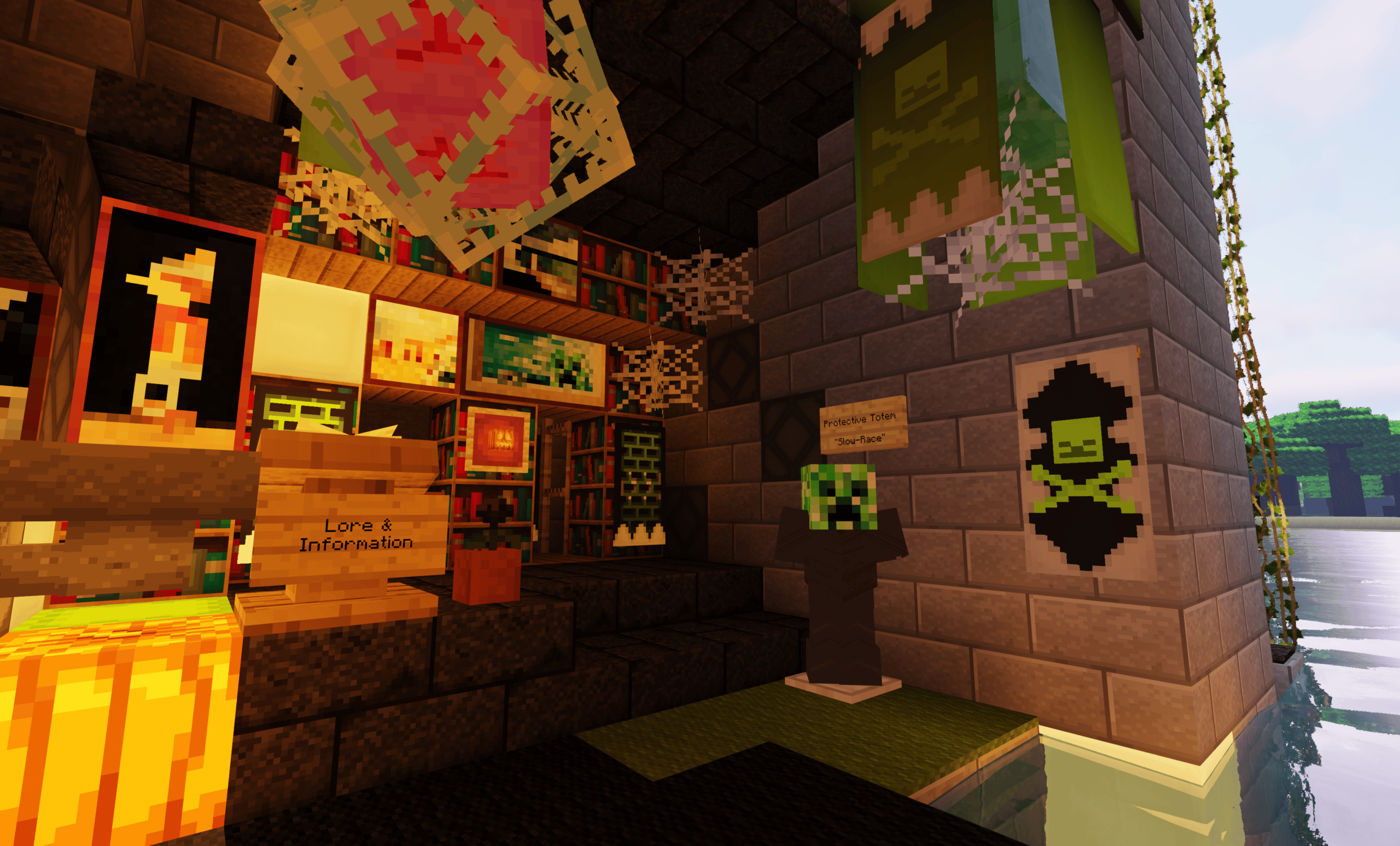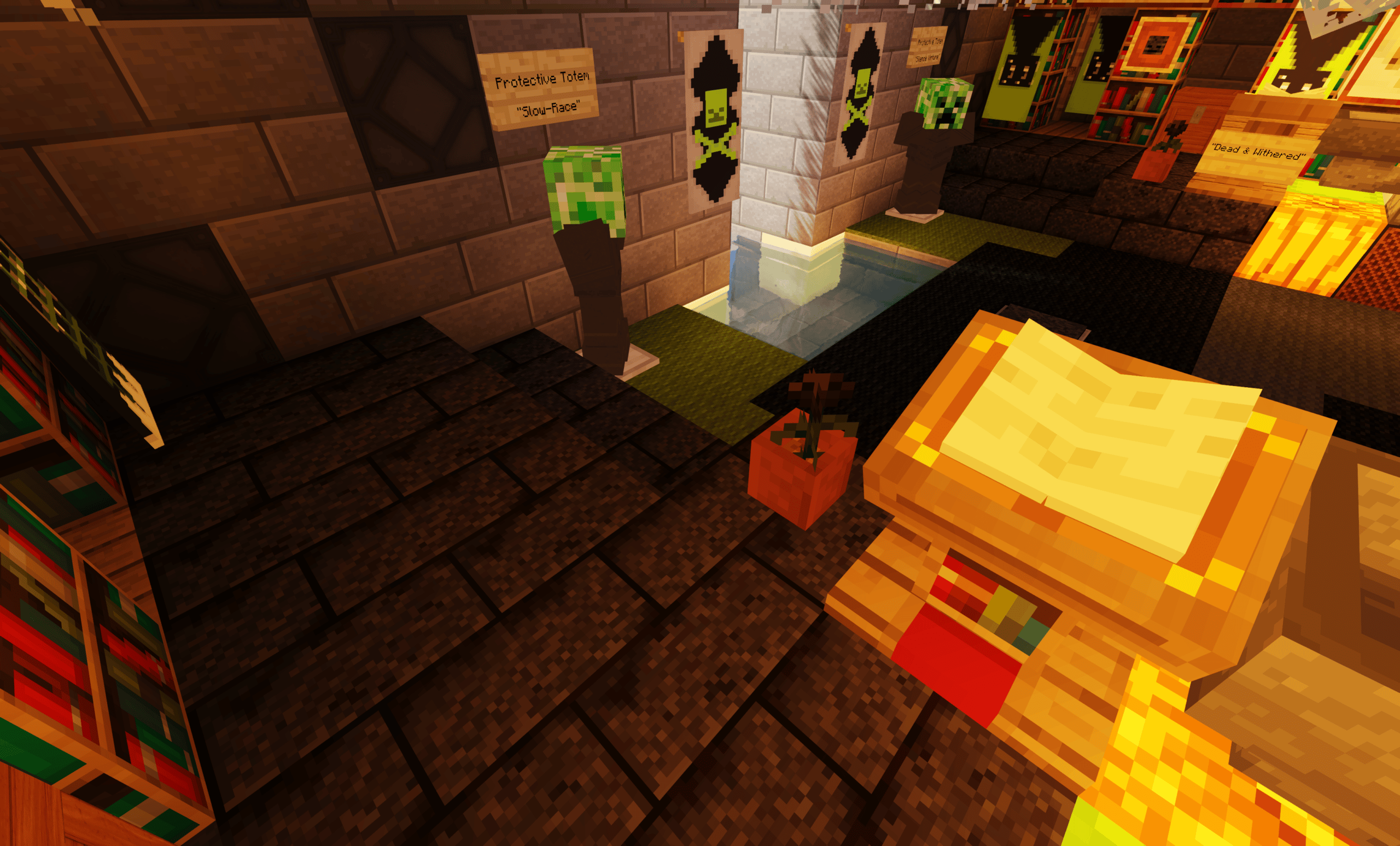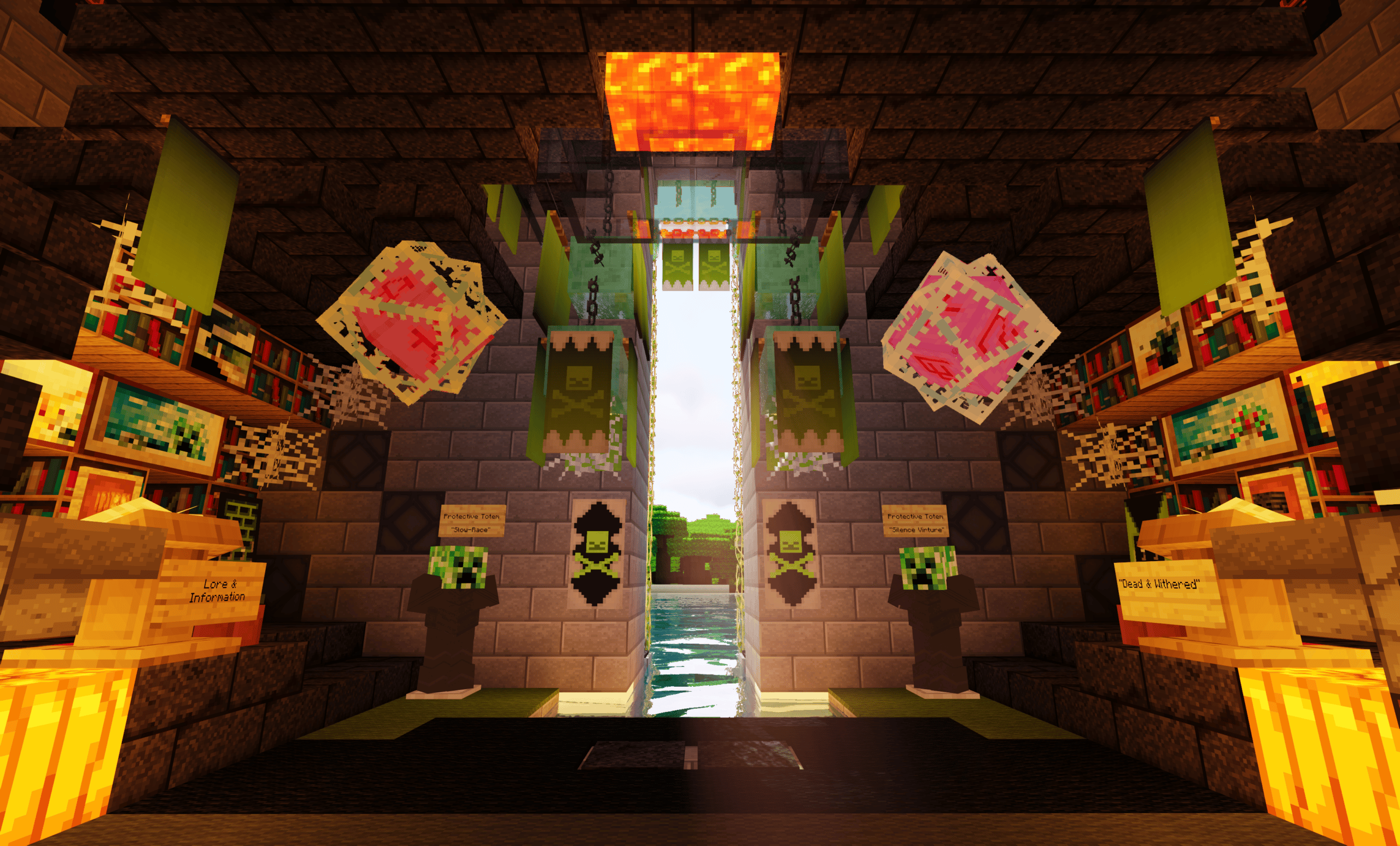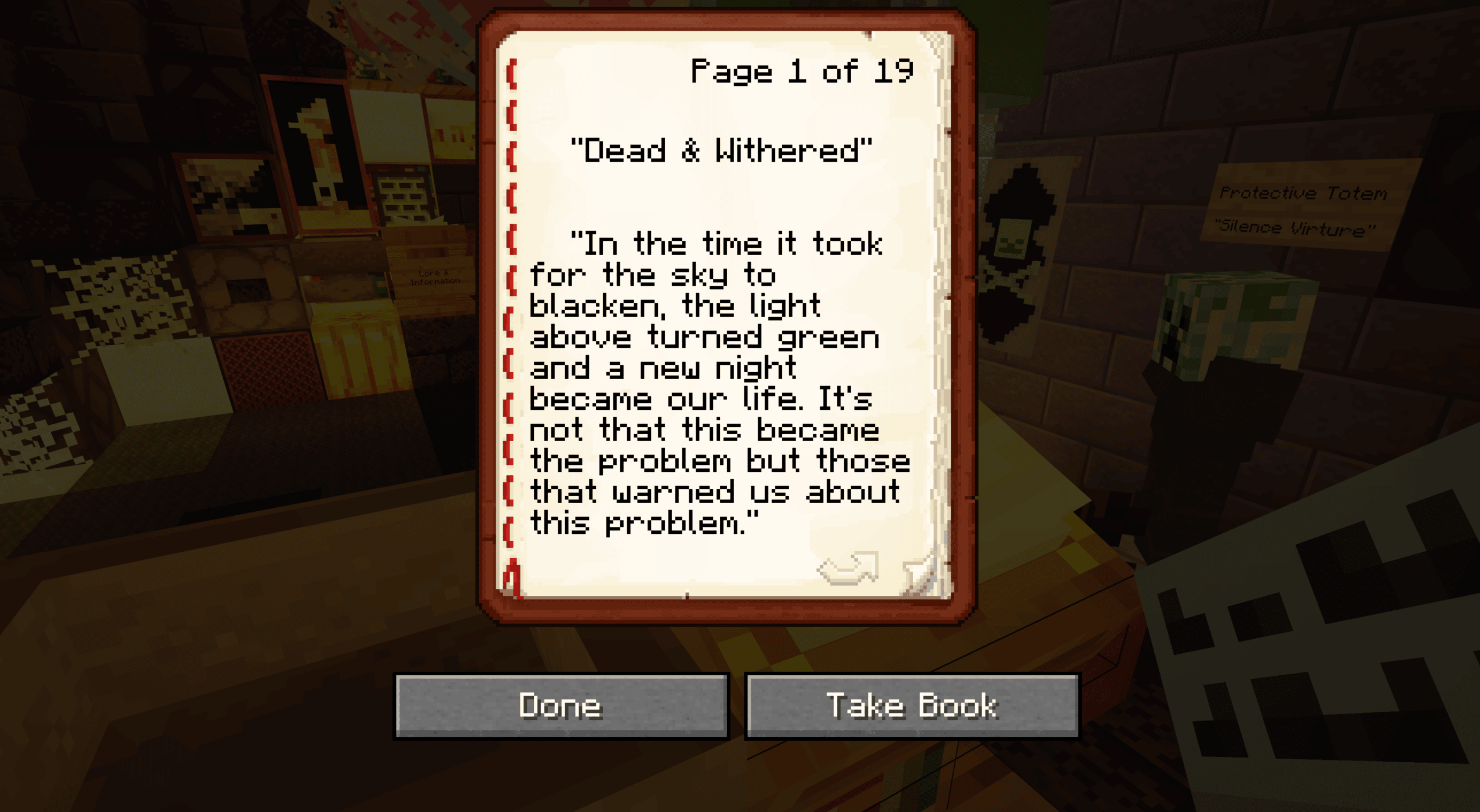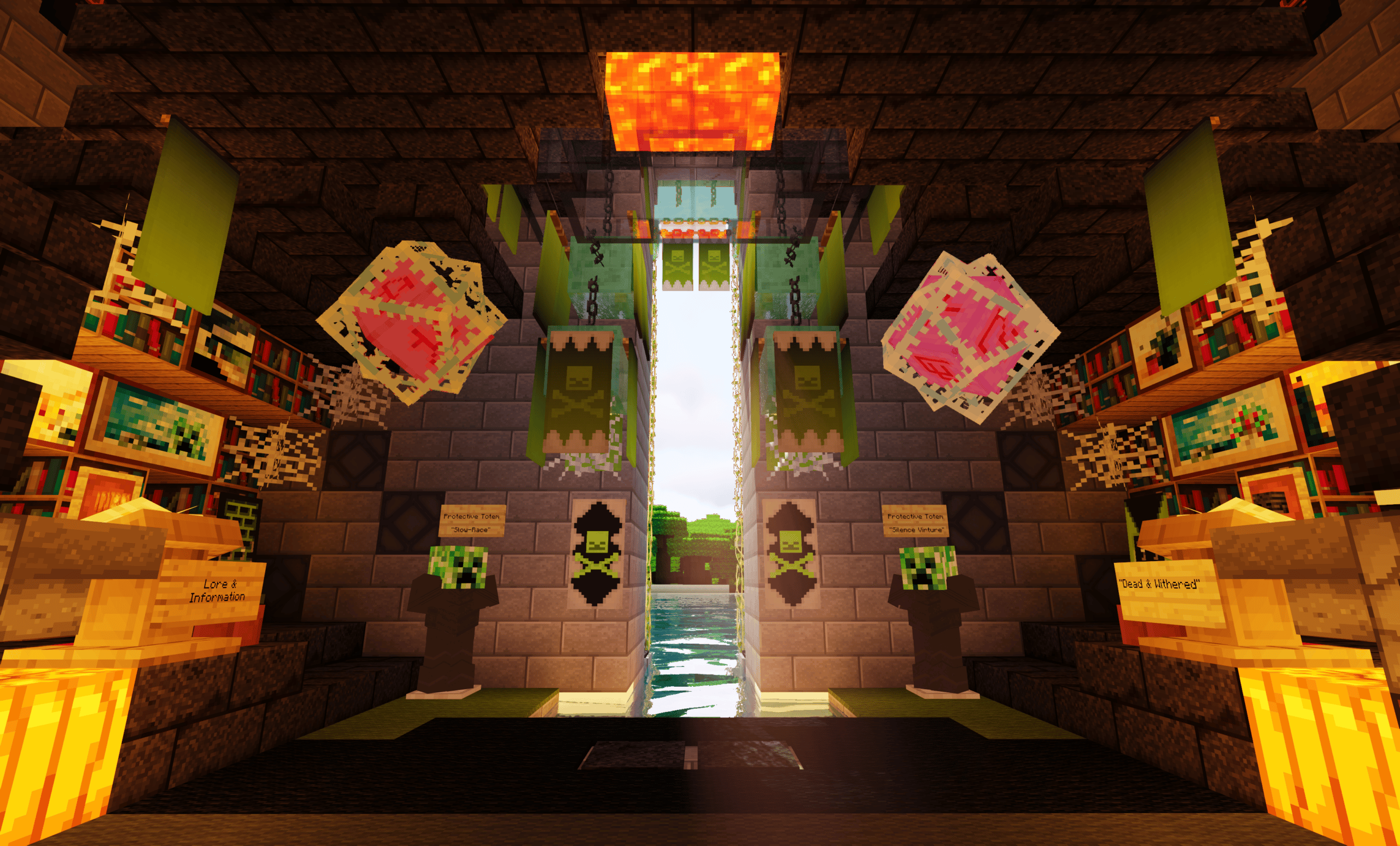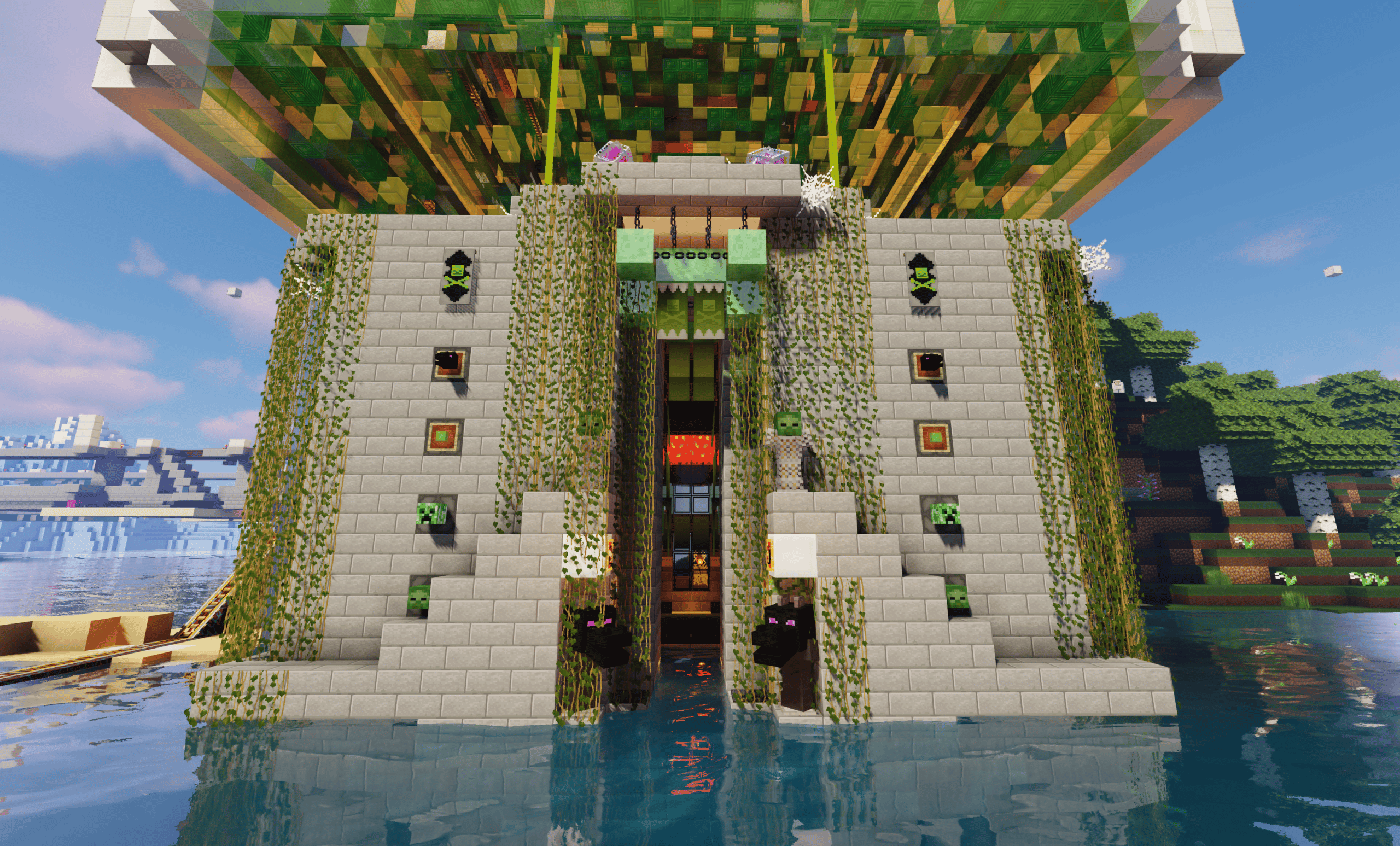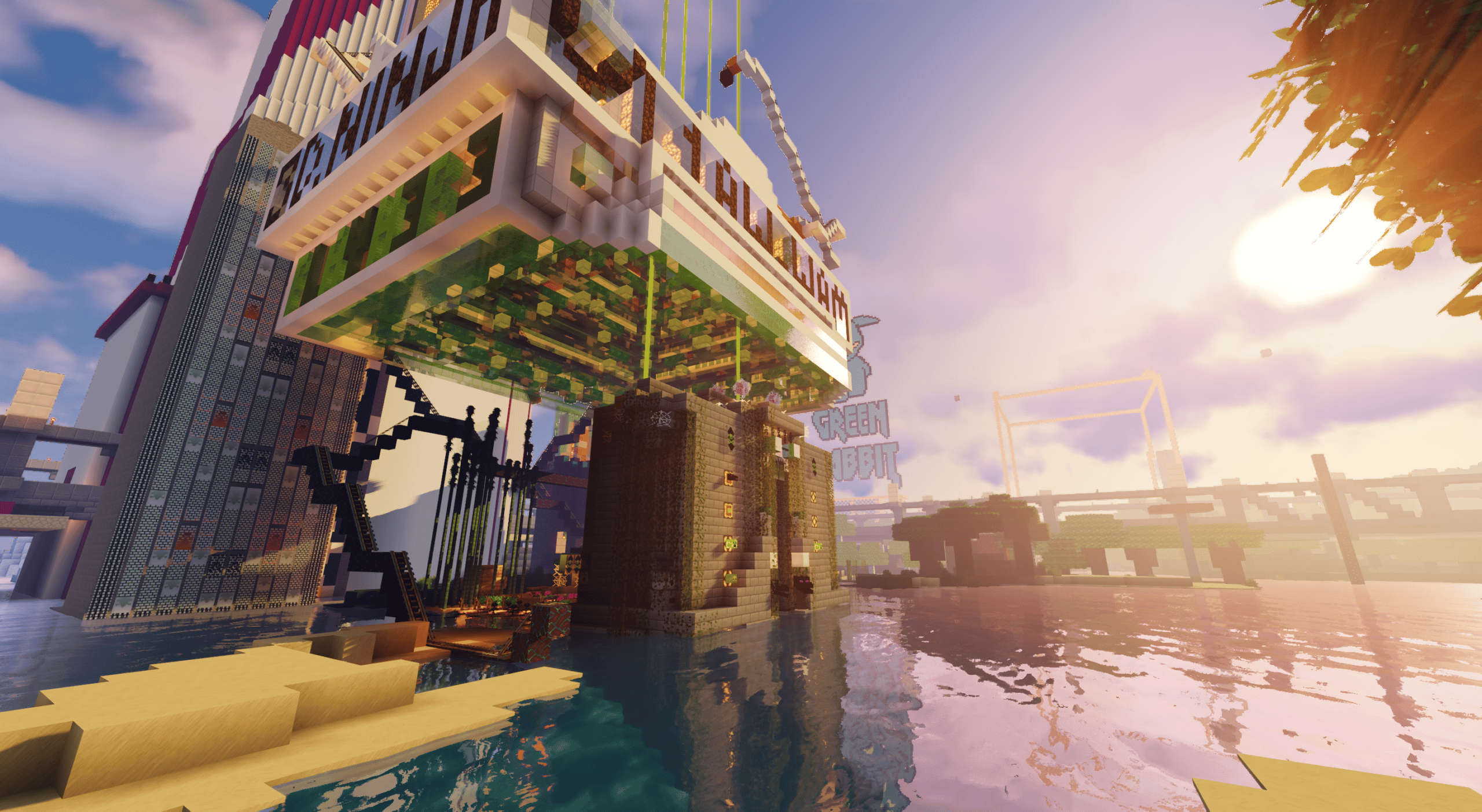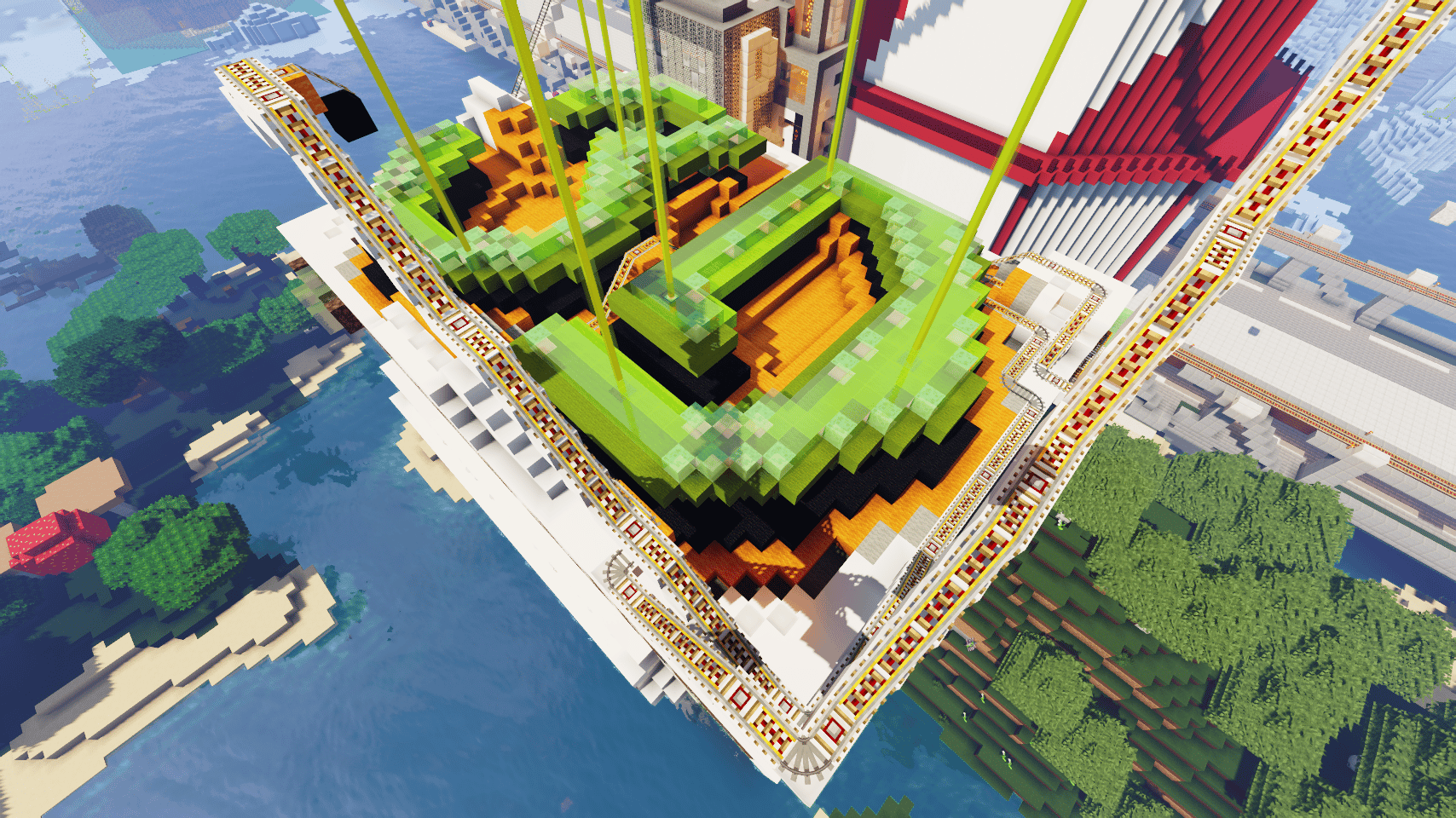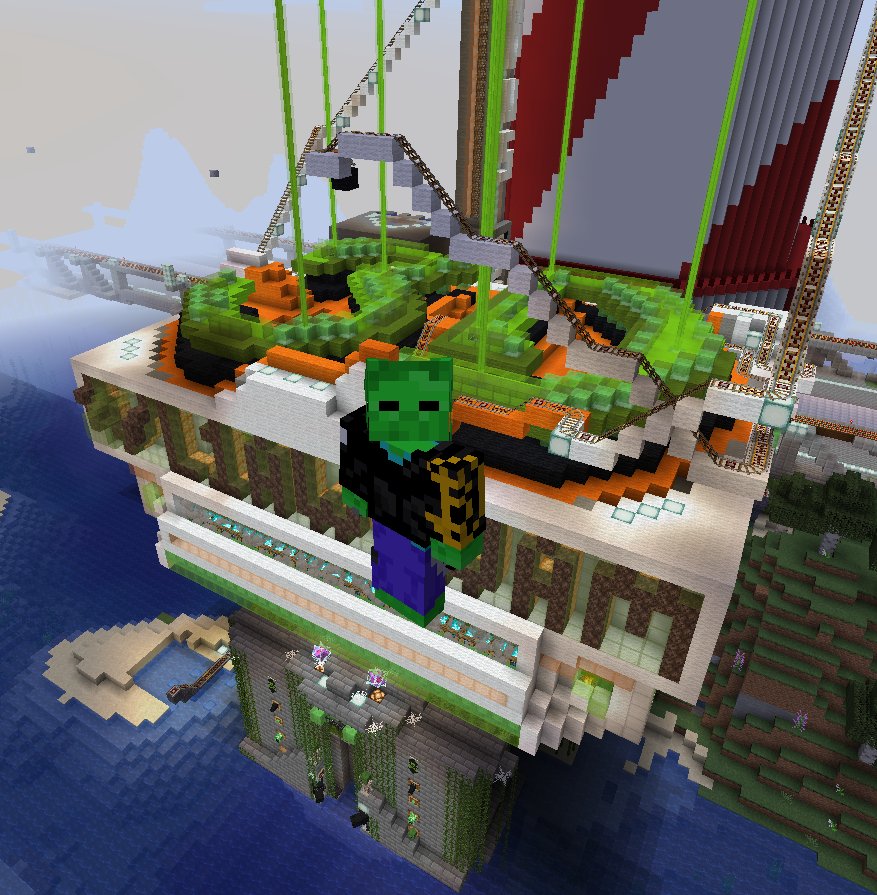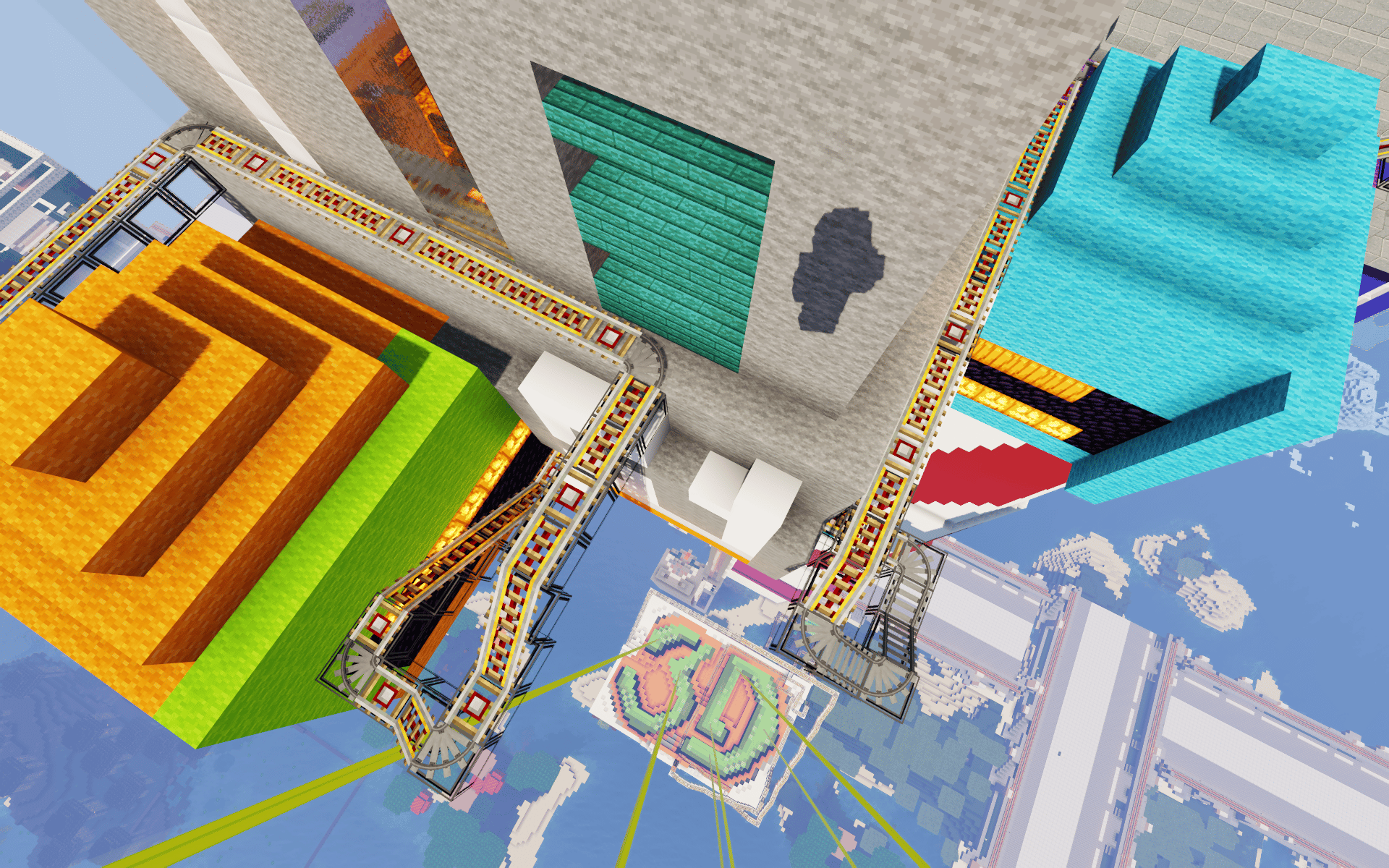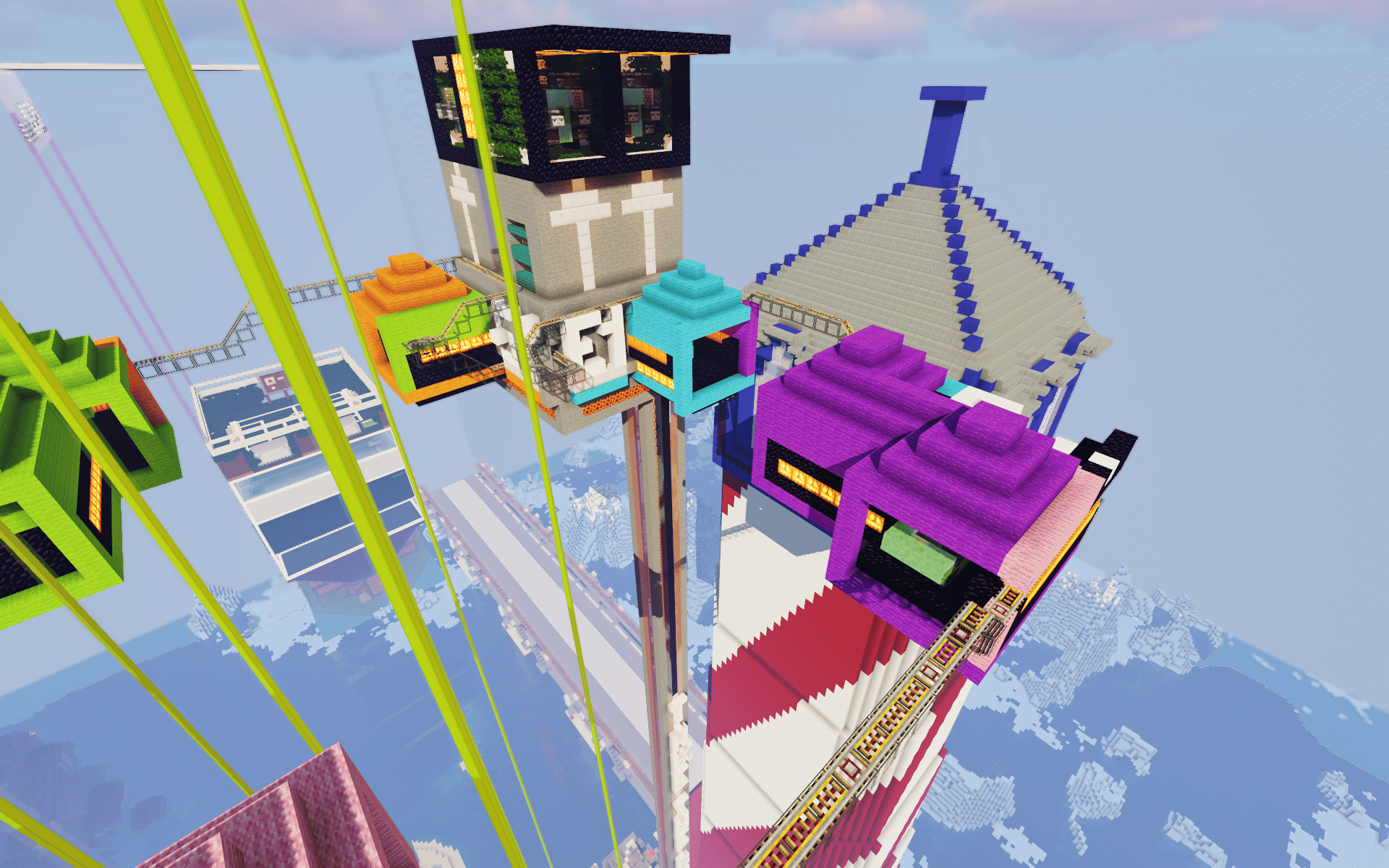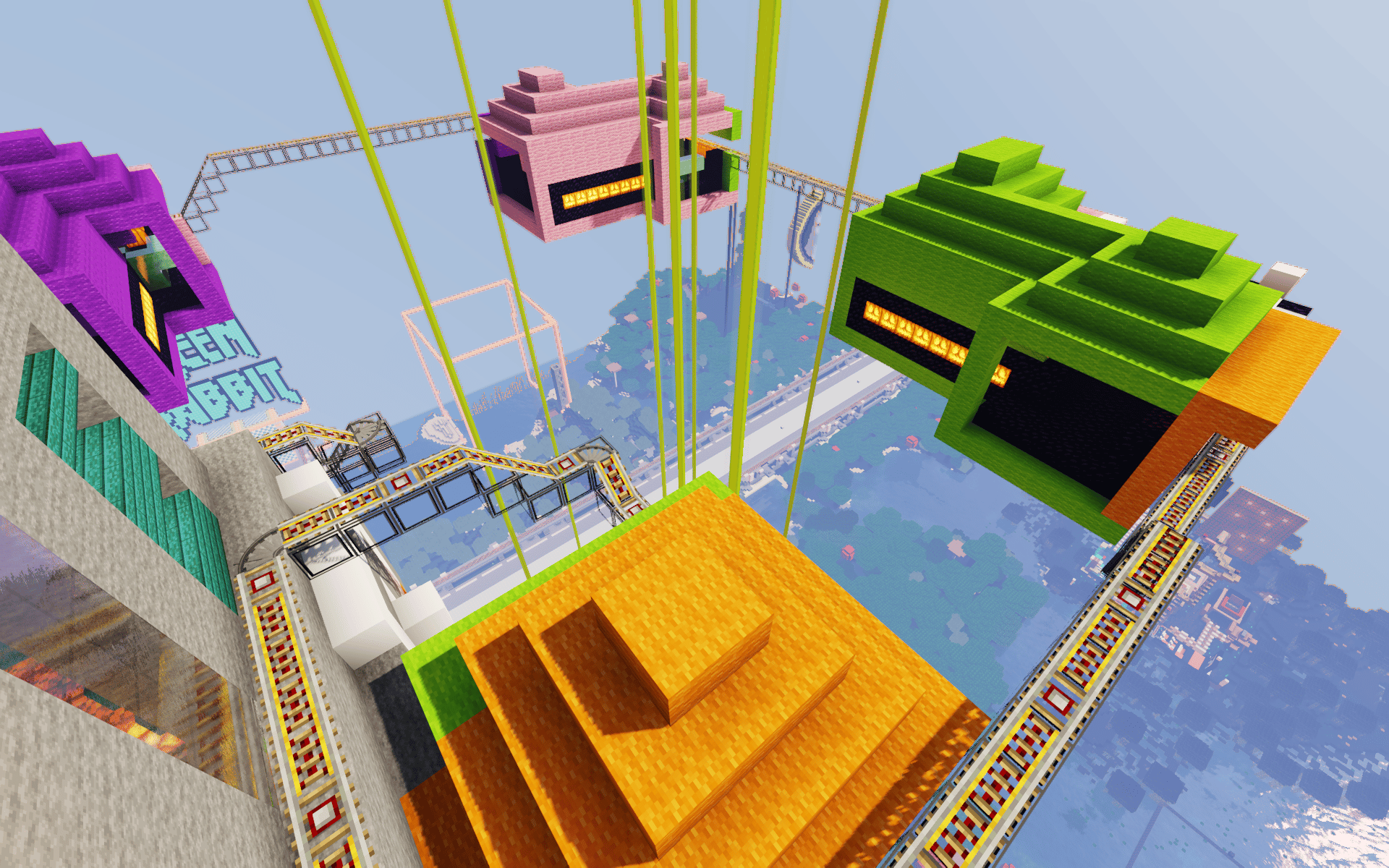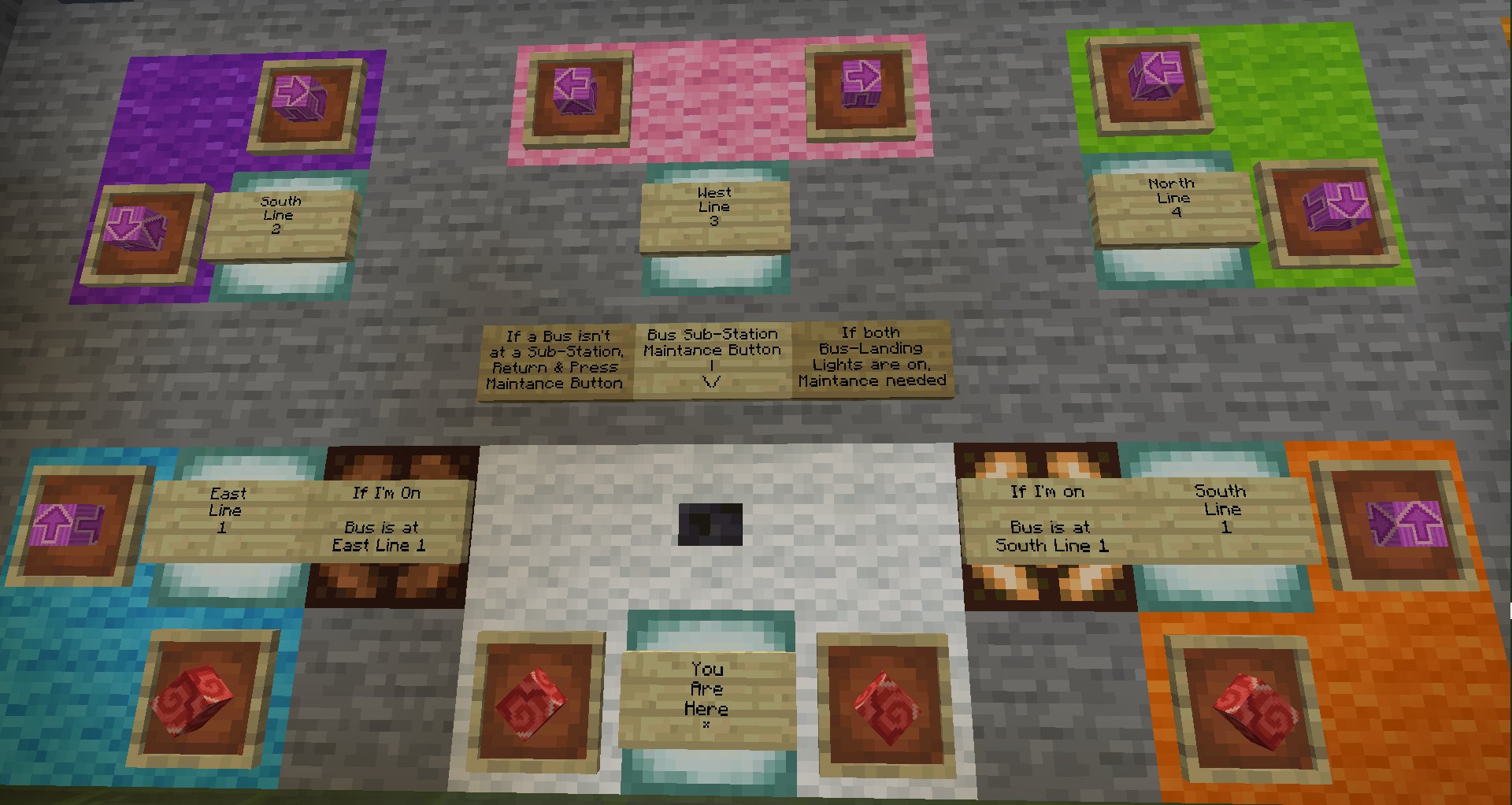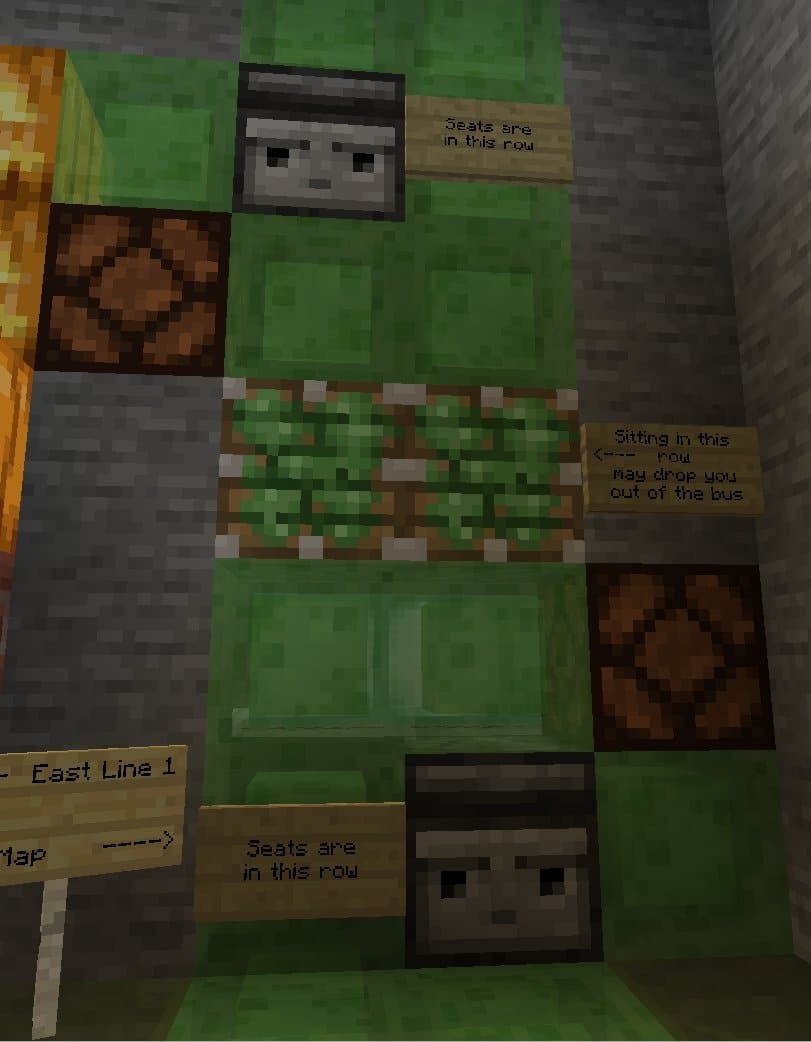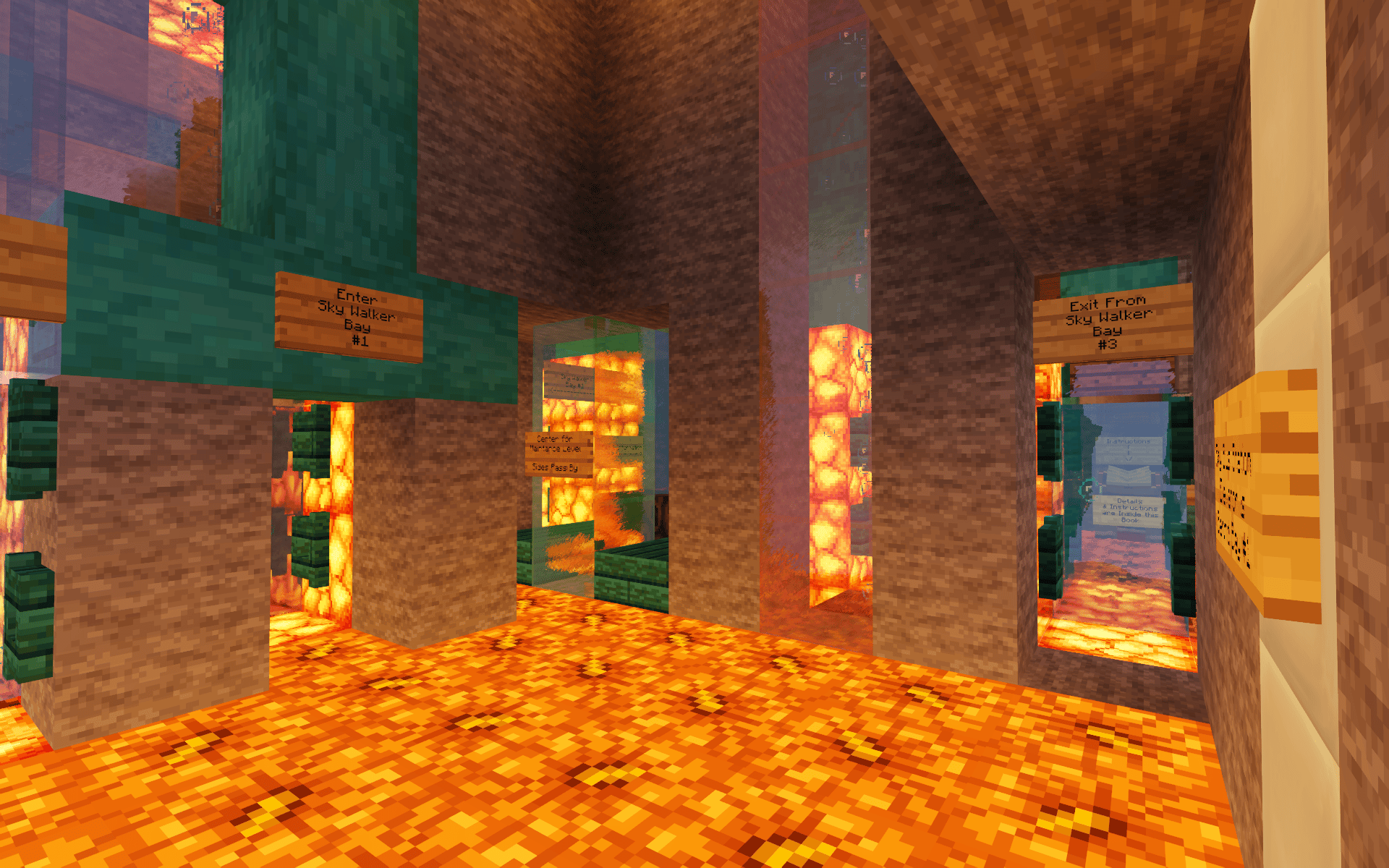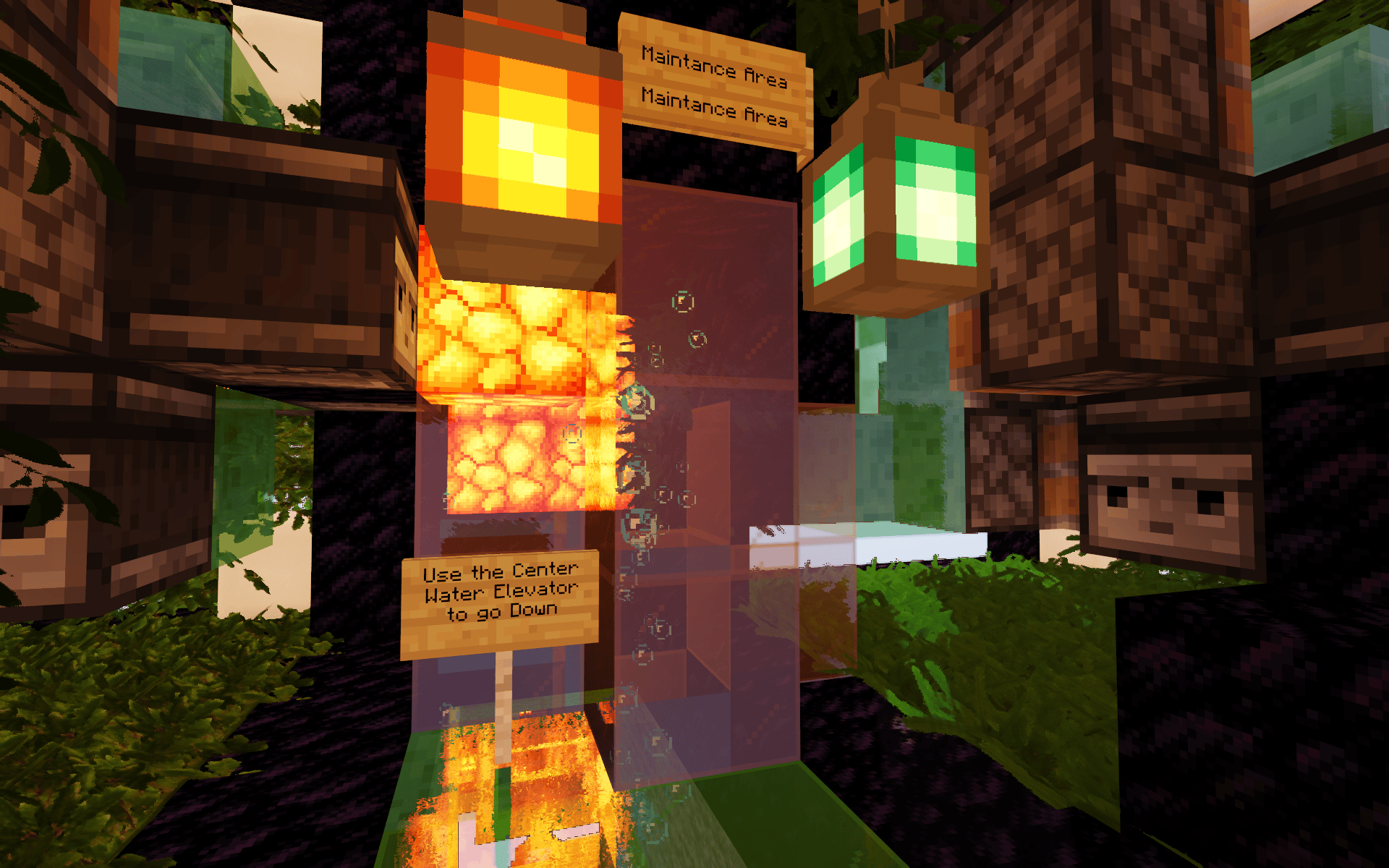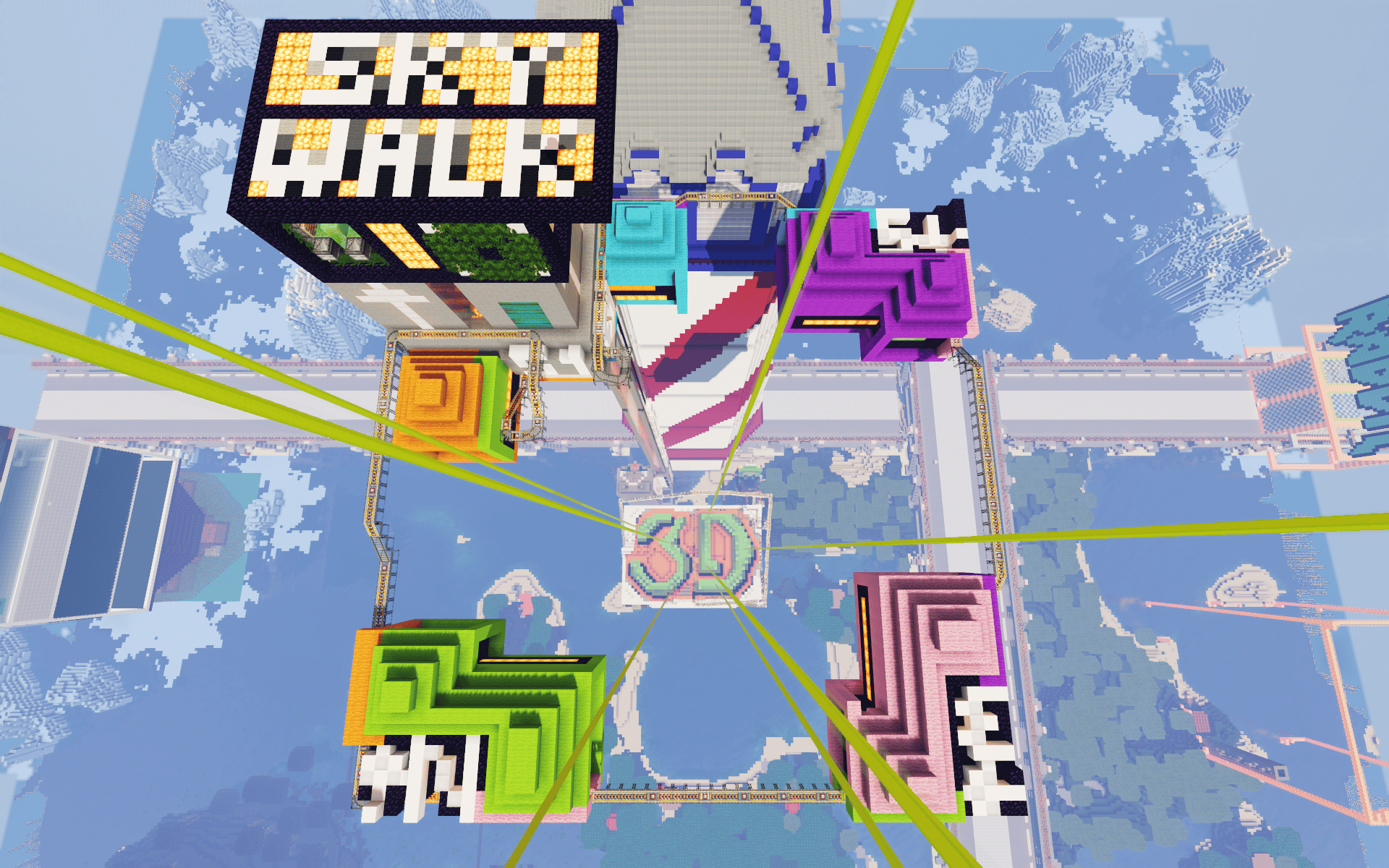 ********
As you can see from the images above, there truly is so much to explore in these two very different yet intriguing survival and creative builds.  So regardless of whether you'd prefer to wander about and slay some mobs on the 'Kill Mobs Here' Londom build for all the wonderful goods they may drop, or maybe have your hand at some awesome rides and puzzle games on the 3D Genesis plot, 3Douglas has got you covered.  Oh, and just in case you are new or somehow forgot, just being on one of these plots doing what you would most likely do anyway, because of their locations in The Uplift World, you'll be rewarded just for taking part.  I mean seriously, find us someone who loves Minecraft or metaverses that doesn't want to get a weekly kickback from our player rewards pool, cause that might just be the day we will have to commission a giant flying pig with angel wings and a devils tail somewhere in this amazing world together in which we explore and build…
To all those that dropped by for this episode of The Uplifters Lenz, thank you so much for your continued patronage and support to our showcases of the amazing creativity and building skillz that just so happen to reside so readily within this grand metaverse we call home.  And remember, should you wish to have your build feature in any of our segments, please be sure to check out The Path to Featured Buildz & Events Inside Your Uplift World for more info on these dynamic possibilities, and of course do not hesitate to get in touch with Jimmy D on Telegram, Twitter, or Discord so we can put whichever happens to be your fancy into motion.  Until that time again then when we can welcome you back with yet another amazing build article here from The Uplift World, do take care of yourselves and make life in the metaverse and beyond as wonderful as you possibly realistically can.

The Uplift World Official Links
*This text for this article was composed by 3Douglas, while unless otherwise noted (*), images were captured by Jimmy D.