"The Squid Games Tower build came to be after I hit up Kenneth Bosak to ask if I could build something on his Uplift plot for him because he's done so much to help me since I lost my in-real-life job. He wanted a Squid Game theme but wasn't specific to anything other than to be something for people to play as games.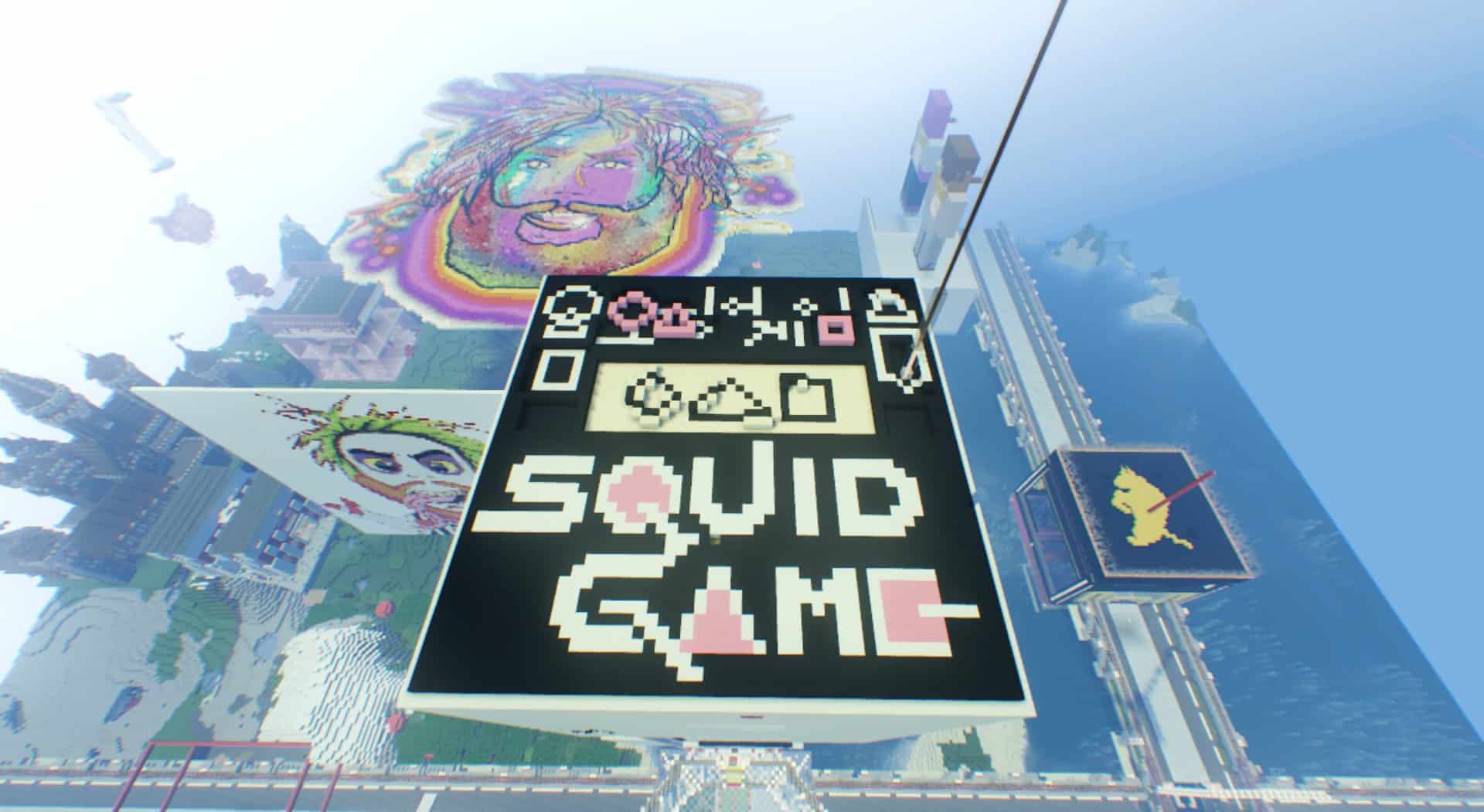 Having never seen the show myself, I looked up what games were in the show and even watched some clips of the various scenes, sets & of course, the games involved. After learning what I was about to get into, I asked my kids if they thought it could be done since they all played Minecraft as well. They didn't think it was possible, especially my eldest kid of 16 years of age whom has been playing Minecraft as long as me. When I was trying to figure out how to do the tug-of-war game, my youngest daughter helped by suggesting how to do something similar, 'tug-boat-war'. After that I consulted her for every game idea for the Squid Game build and made sure it could be fun to play and possible to be played. I reported back to Kenn that I could build the games.
He tossed me keys to the 1850, 1950 Genesis plot and let me loose. I jumped on and built not only automated games but as accurate to the TV games as possible. I wanted this to be legit without killing the game server. So I made sure all automated games have on/off switches or can be automatically turned on/off.  A great example is the first game 'Red Light, Green Light' (RLGL). RLGL has an advanced player tracking system that can track about 12 players across almost 30 blocks (length) simultaneously while changing the light from red-to-green. There is a slight timing error because the redstone does have to travel almost 35 blocks to activate the kill-player-light but this is more or less an added difficulty to the players. The game still has an on/off switch and the amount of actions it takes to track the player is very low per player movement. Even going on to the 2cd game requires the 1st to be turned on and reset.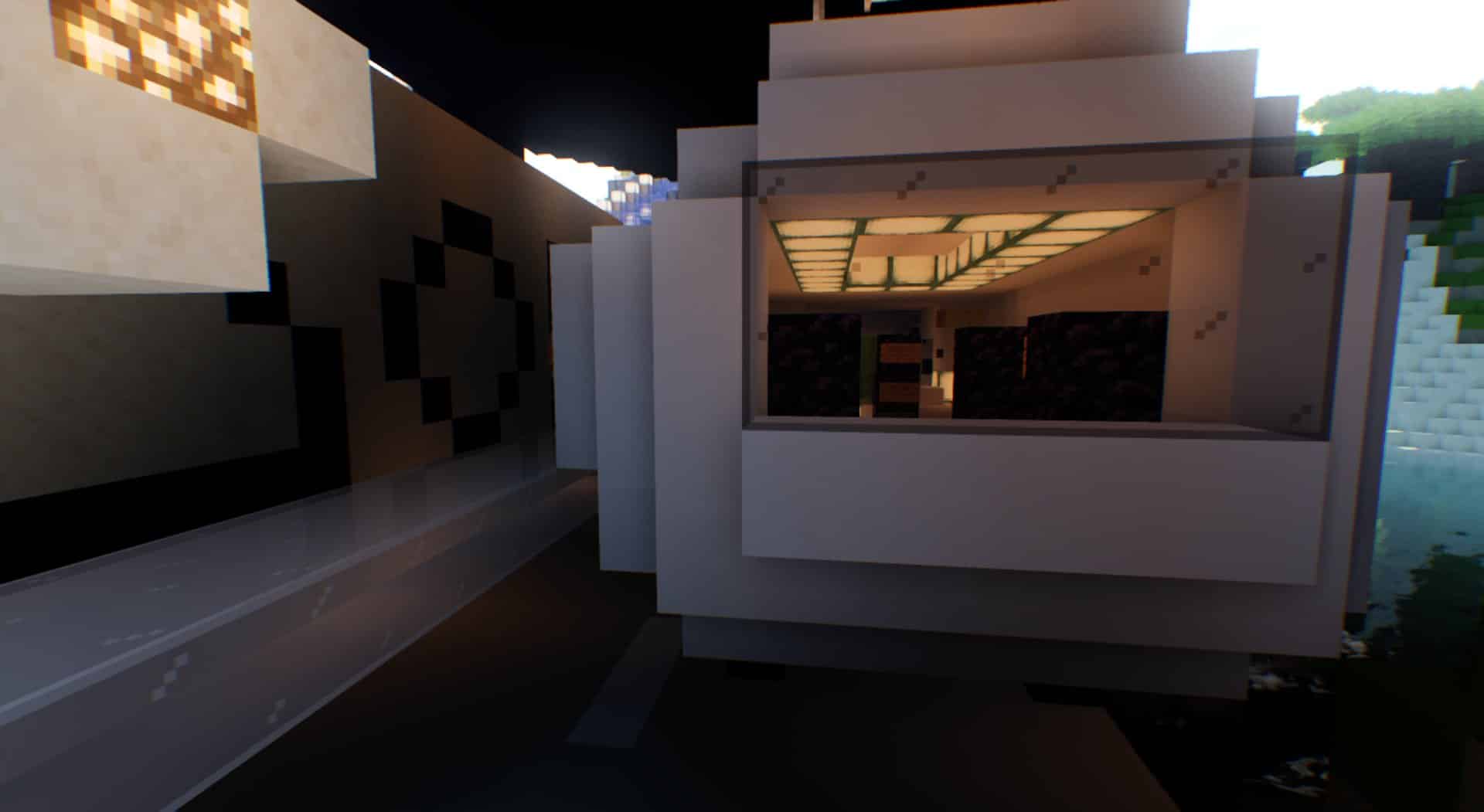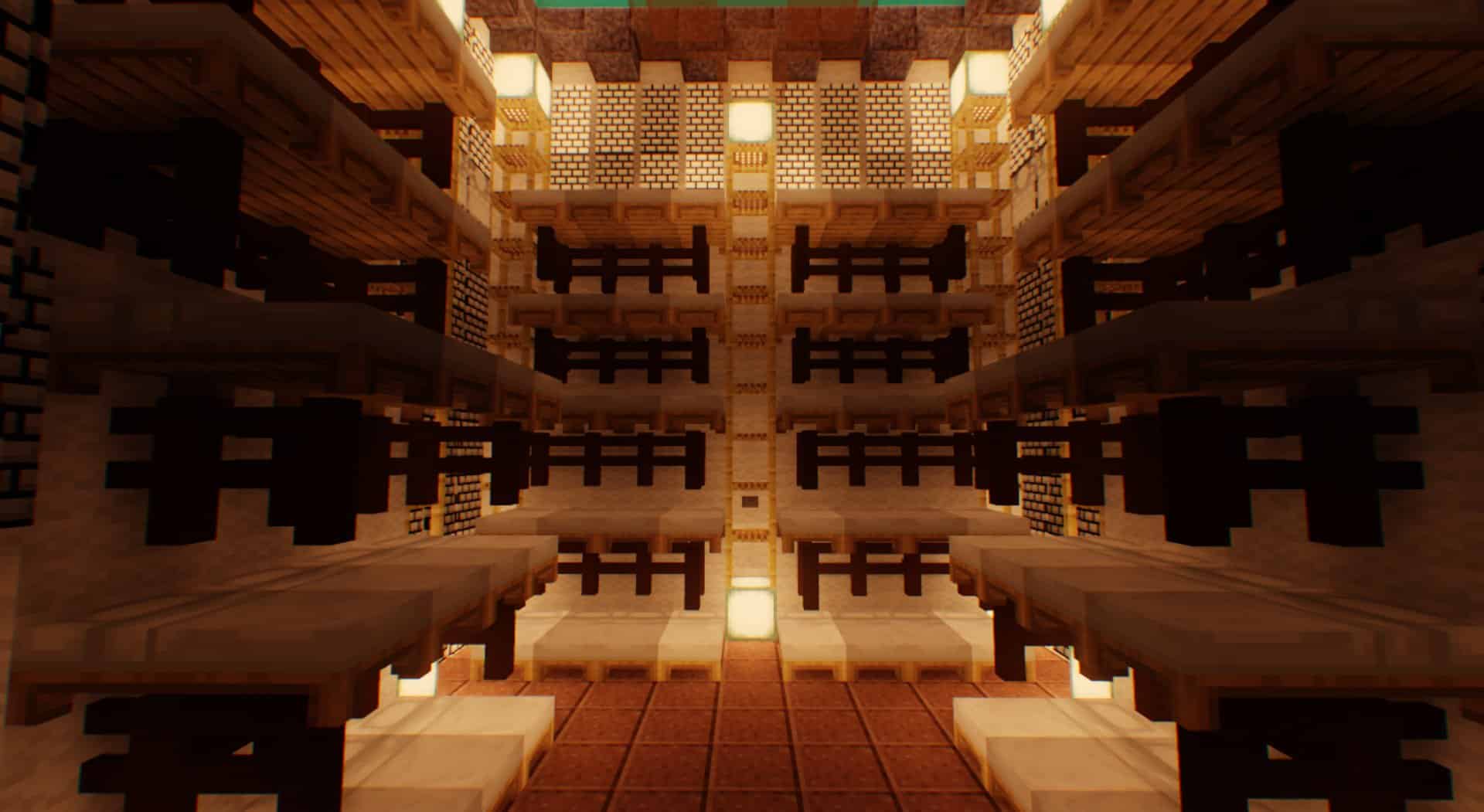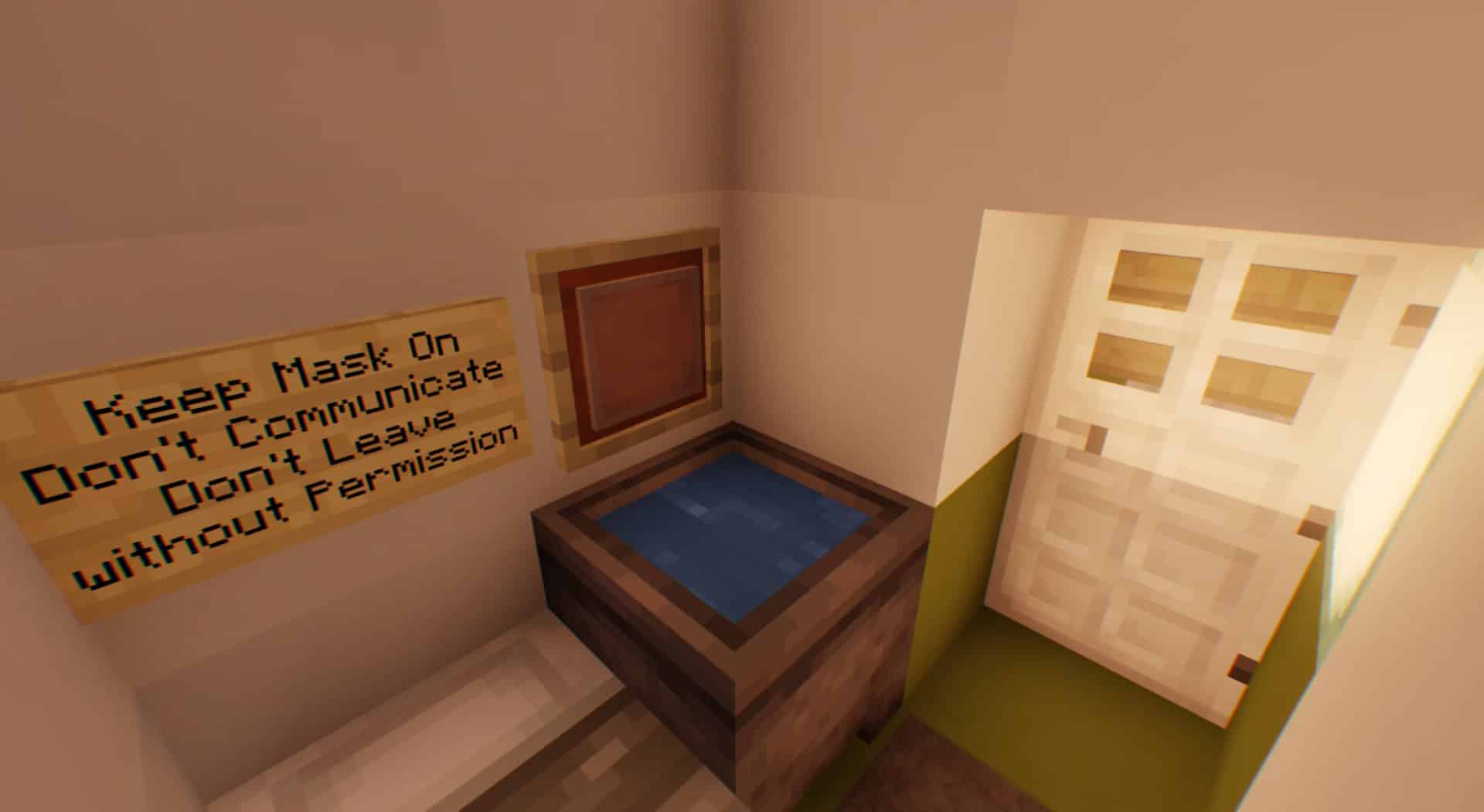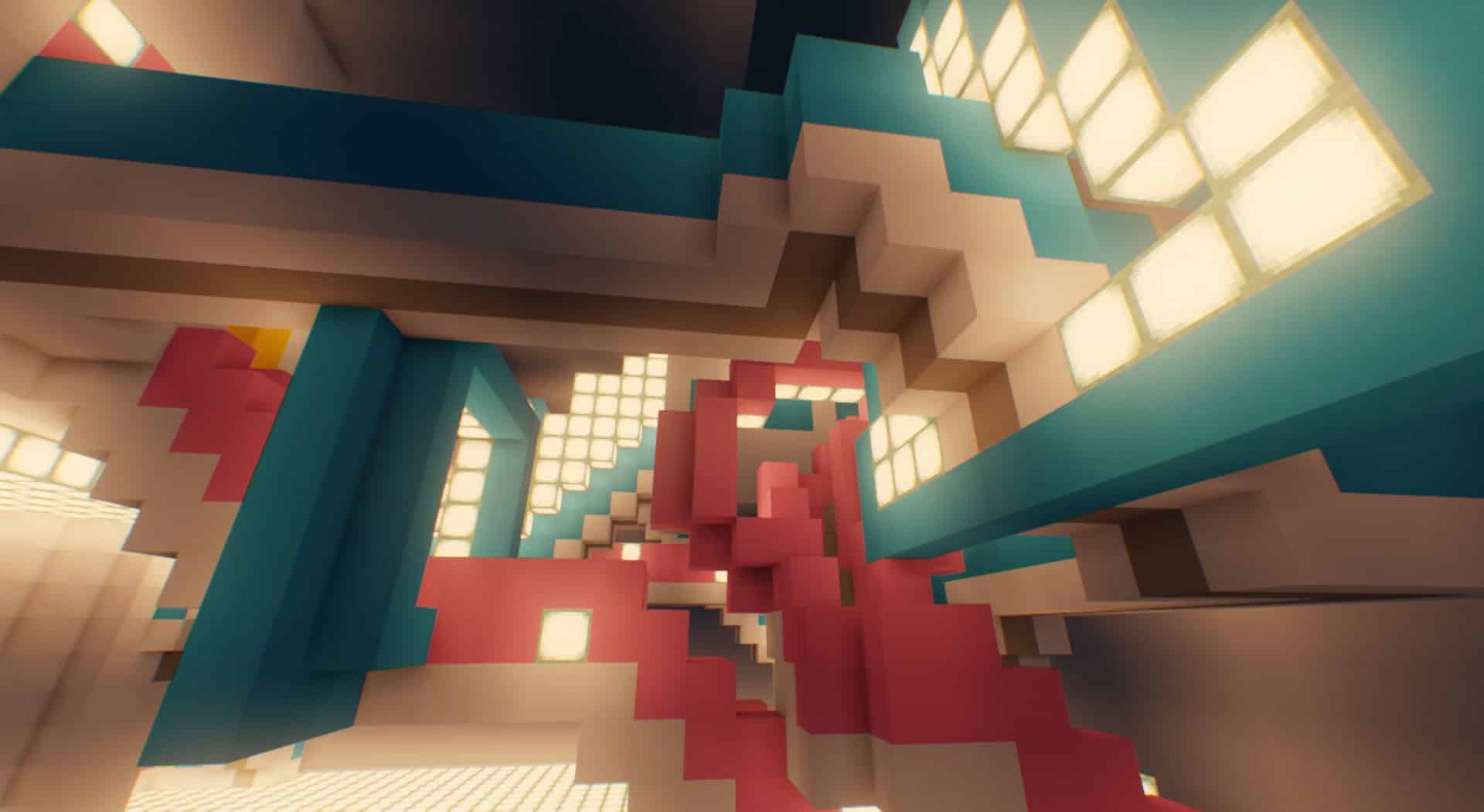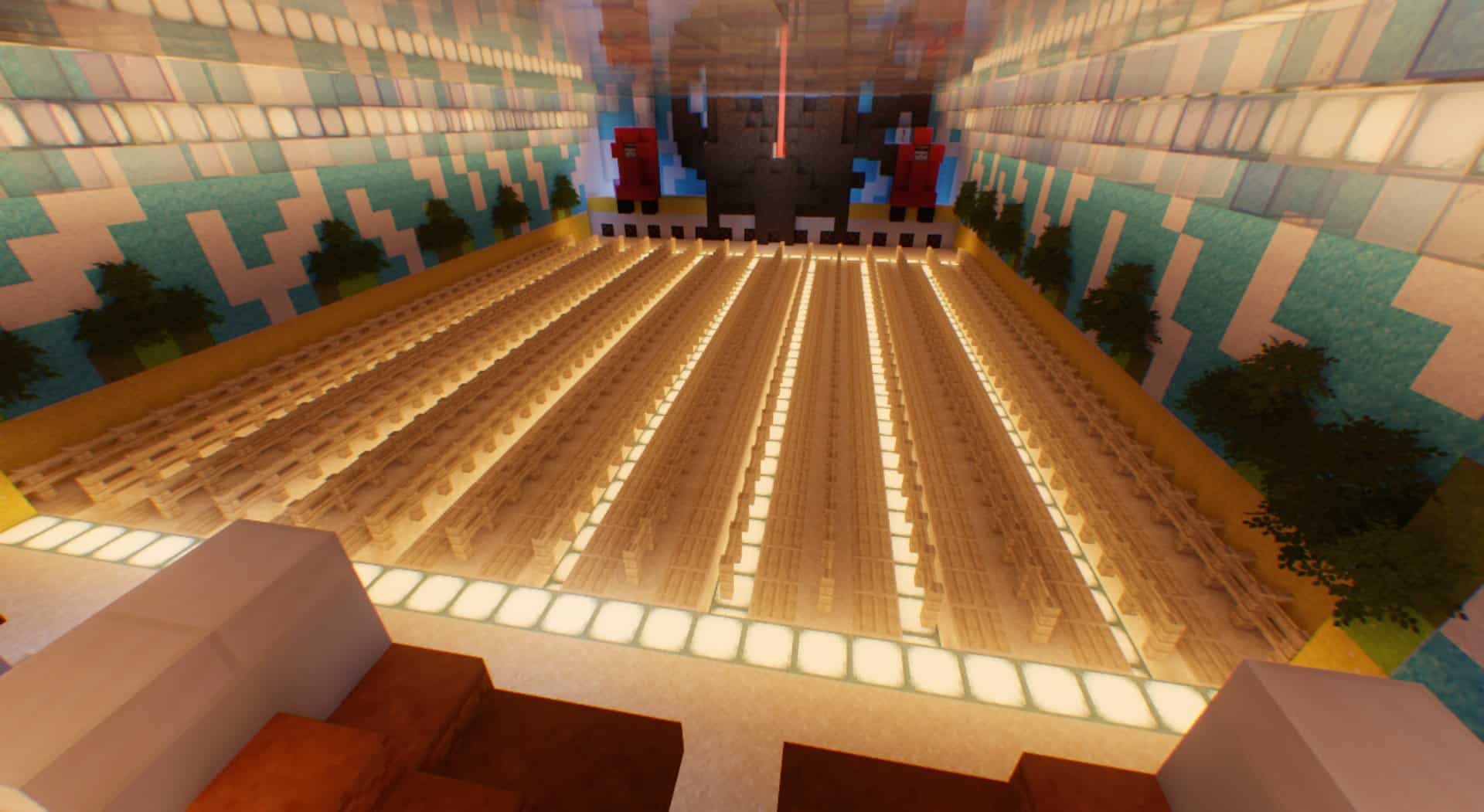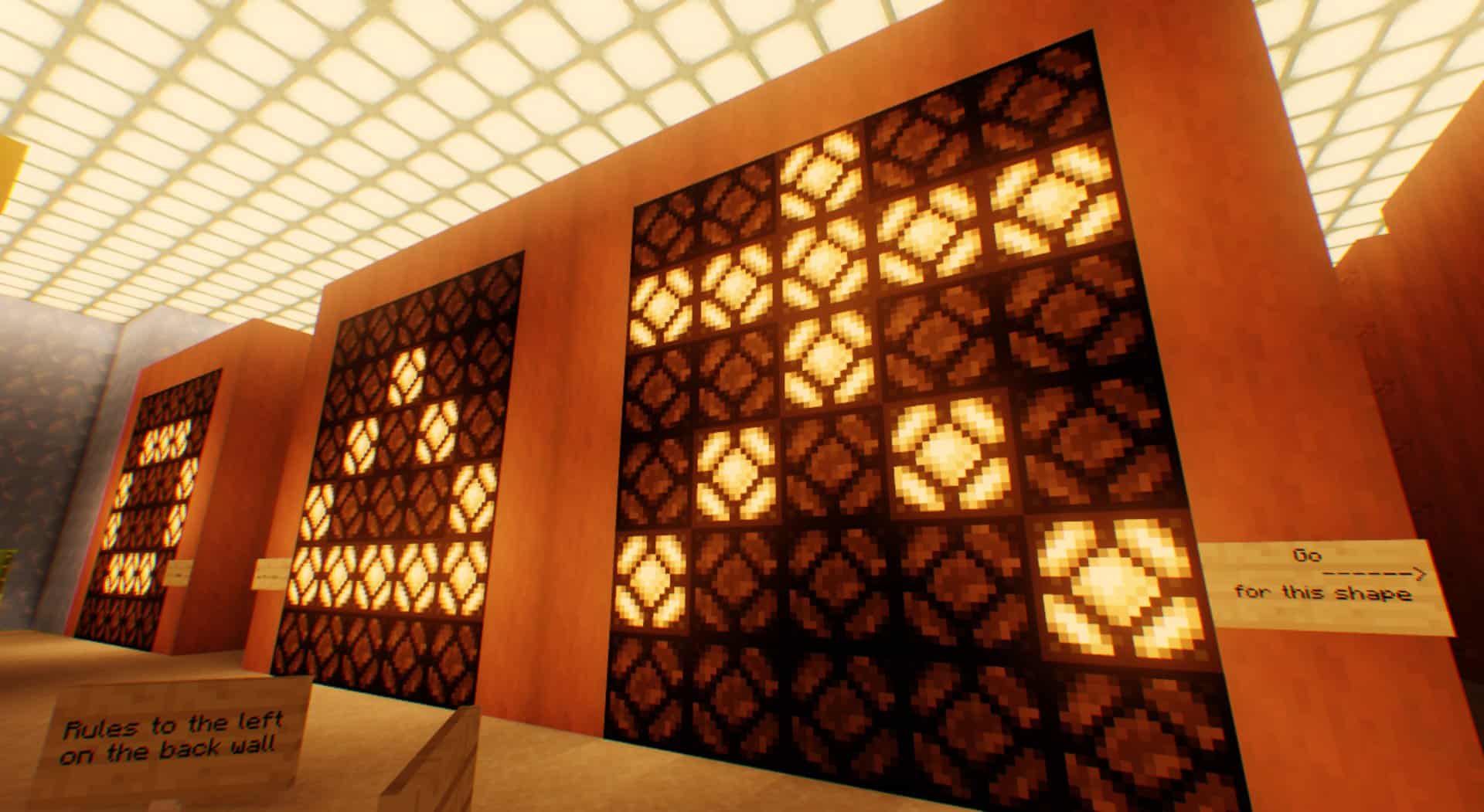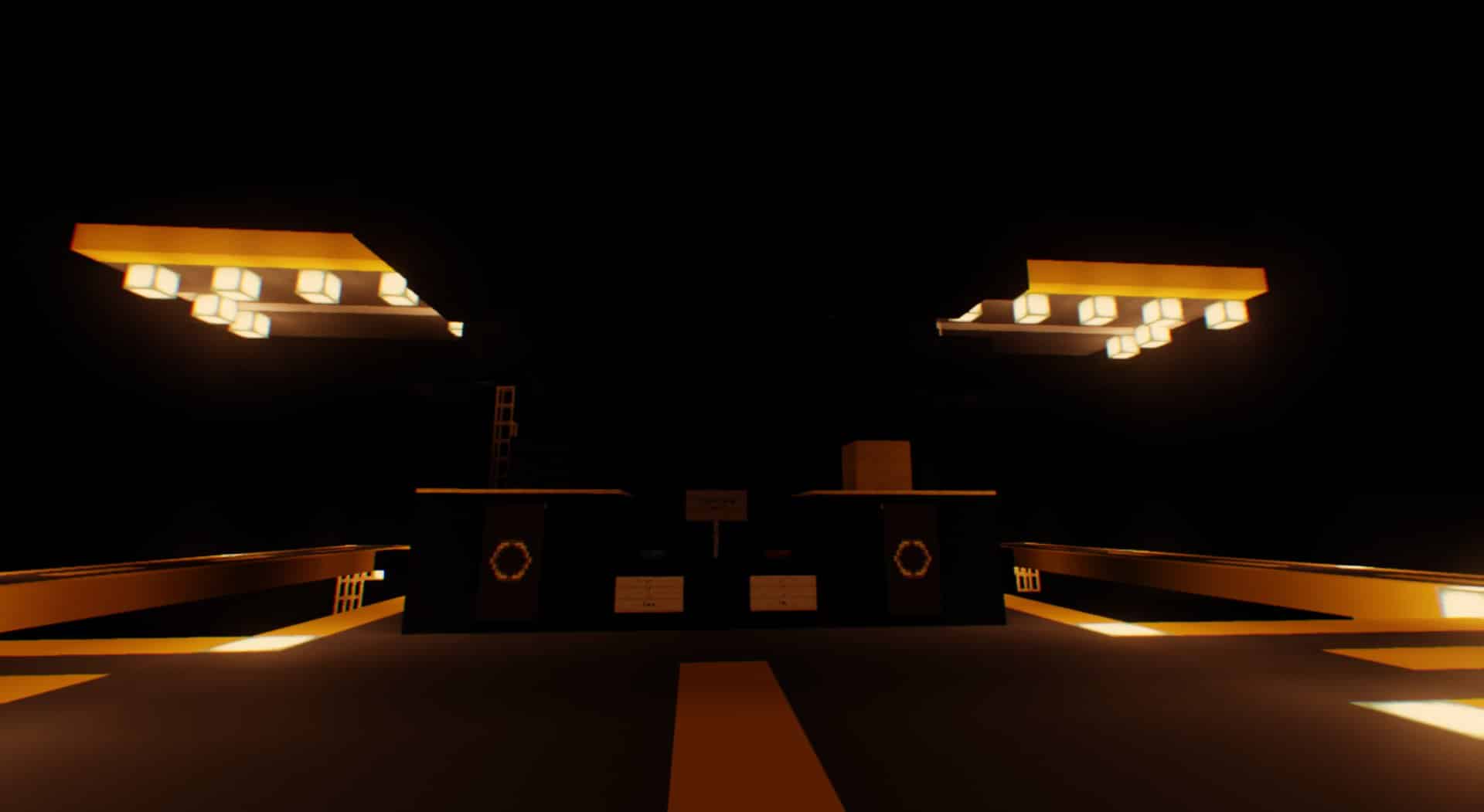 Every aspect of every game was considered from how the game is actually played to how Minecraft players may play, to how could a player cheat at the game. When I put in the last game, the now famous game 'Squid Game', I wanted to create something unique. So I developed an internal redstone computer with 2 different randomizing algorithms to create a 'player vs player vs environment' (PvPvE) system.  Not only does Squid Game guess where players are to attack them (making them fall) but it also displays where it thinks players are to an output panel for the watchers. Once this was done, I realized that a 2D version of Squid Game wasn't enough so I created a full size 3D version of the game, which is a castle defense game. The 3D version isn't automated but does have a very basic counter system that opens the exit after about 28 target hits. So this becomes a PvPvE without the environment needing to attack back at the players.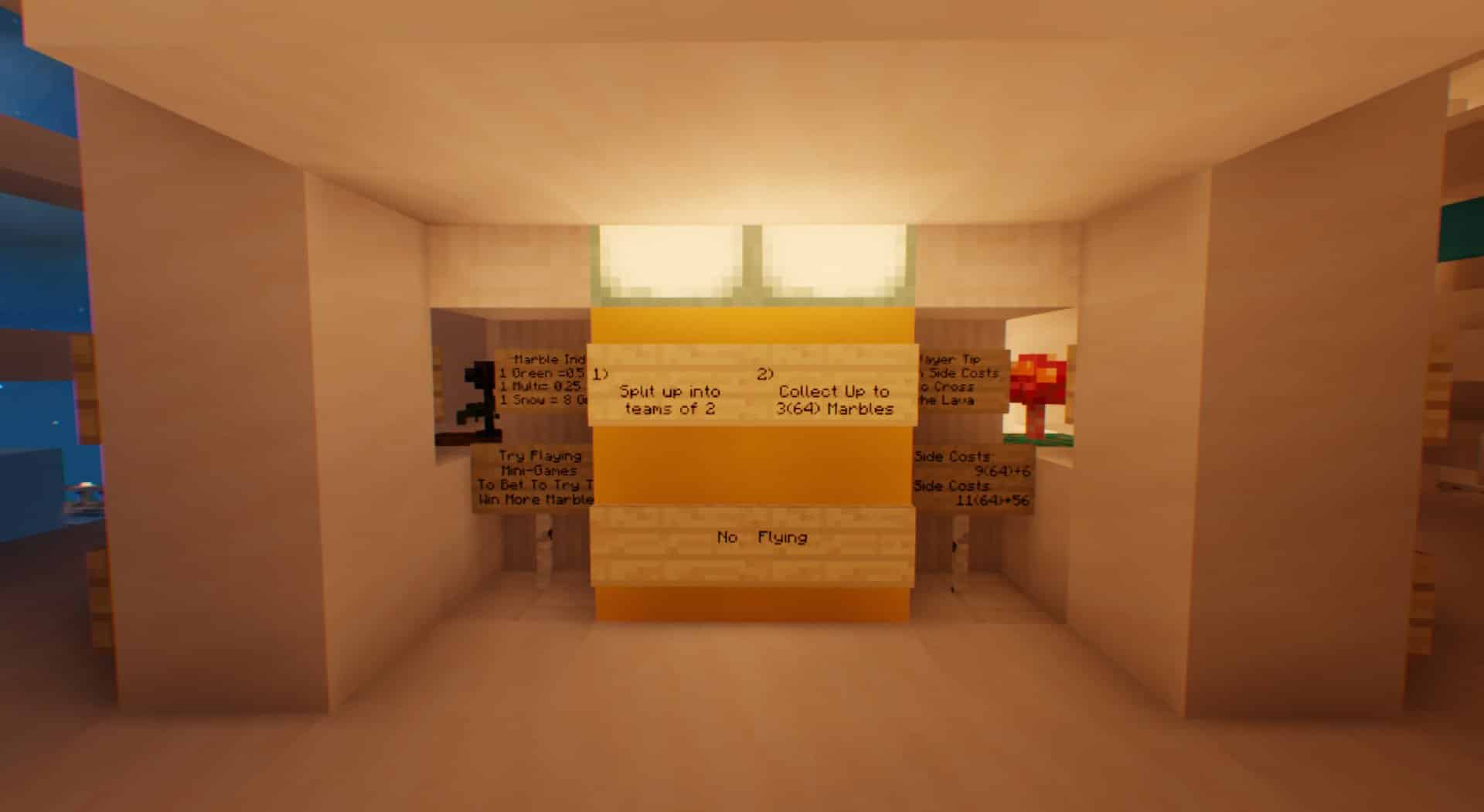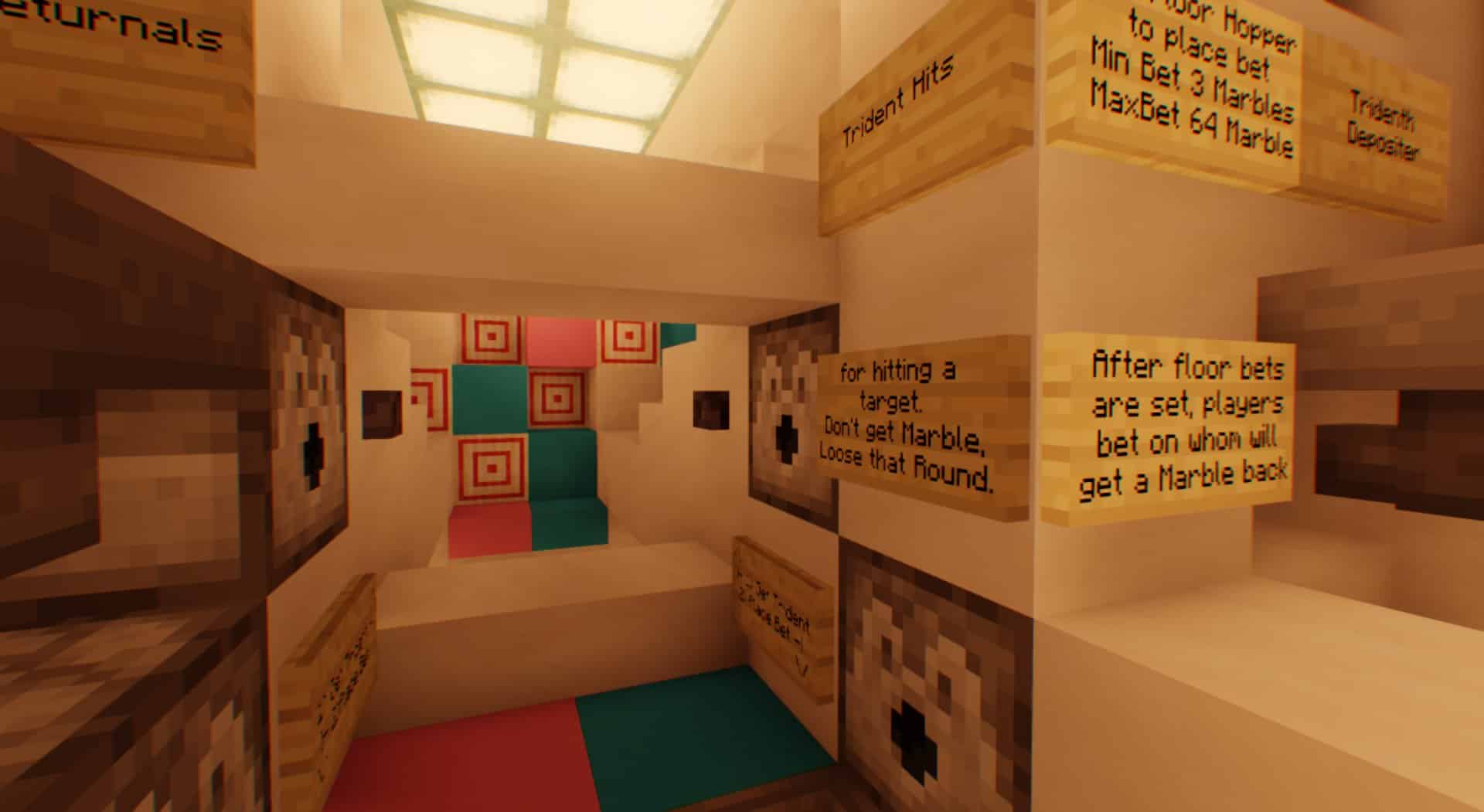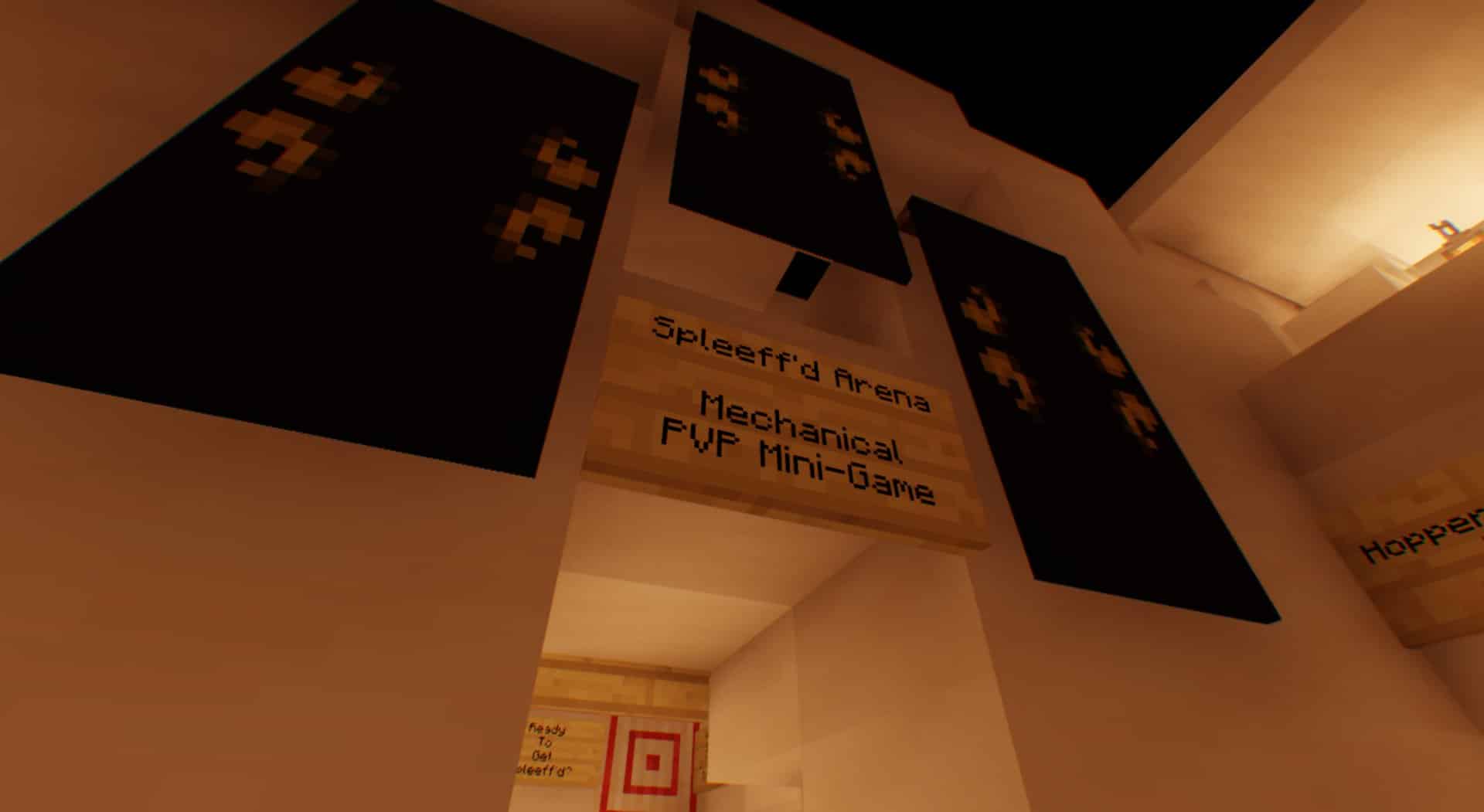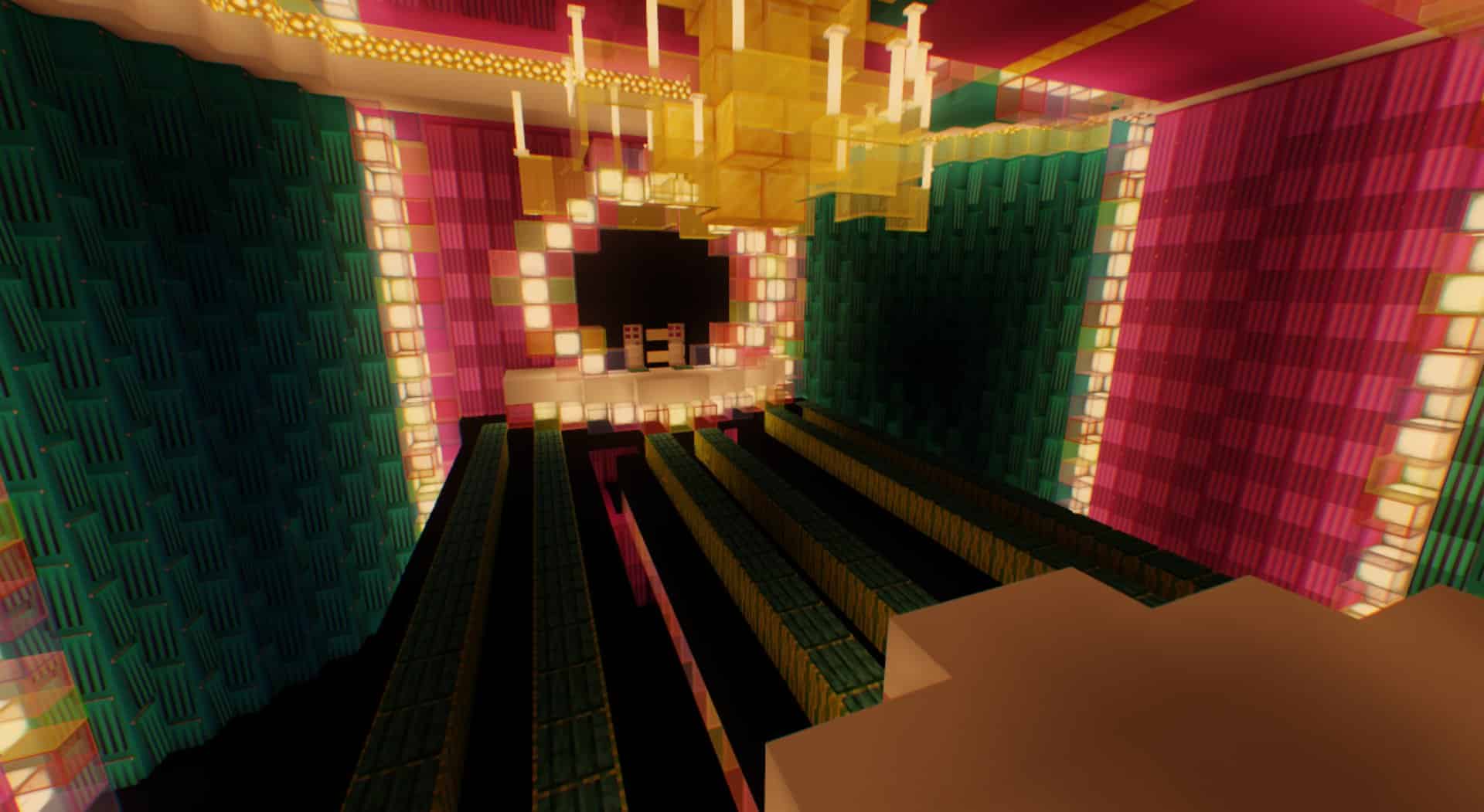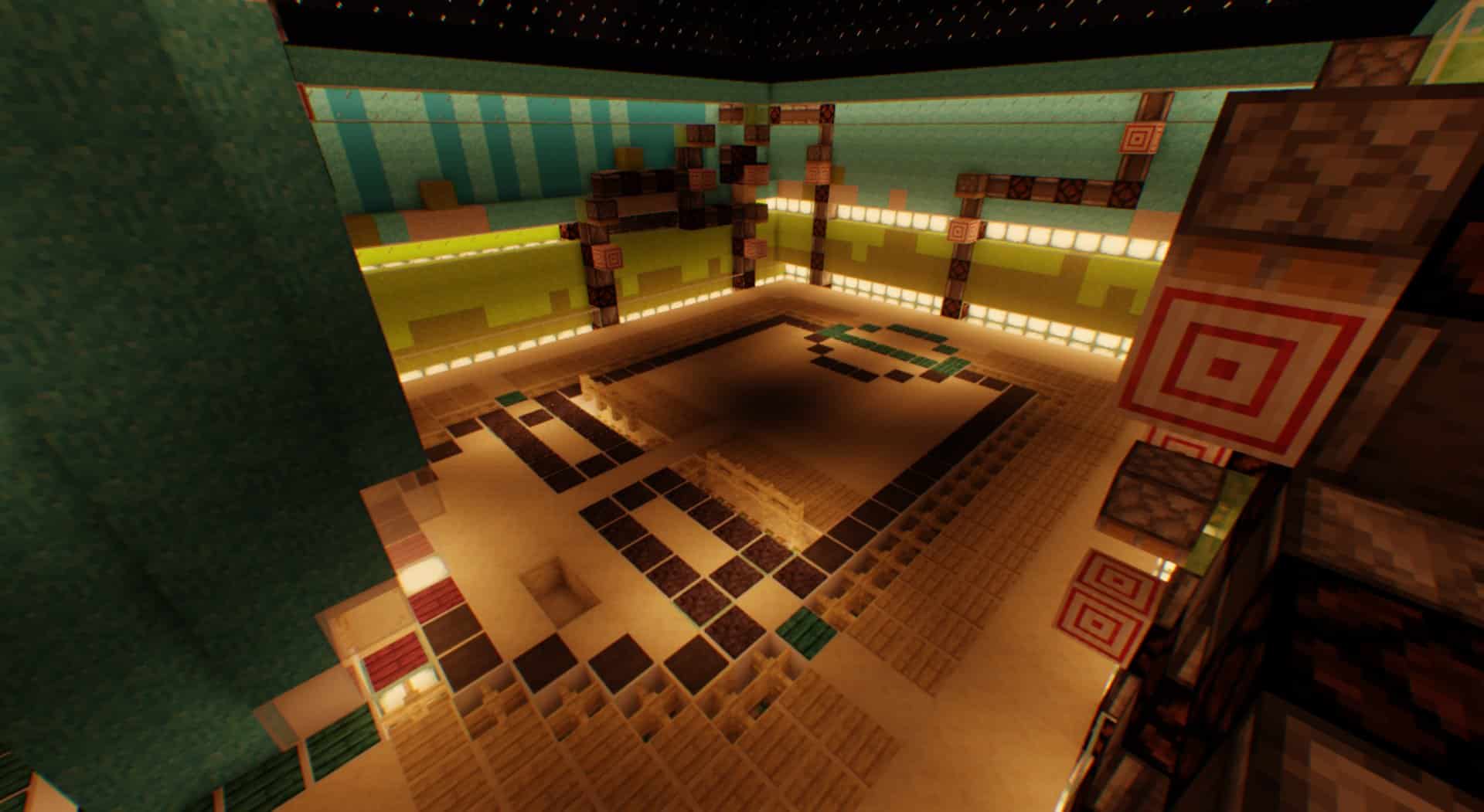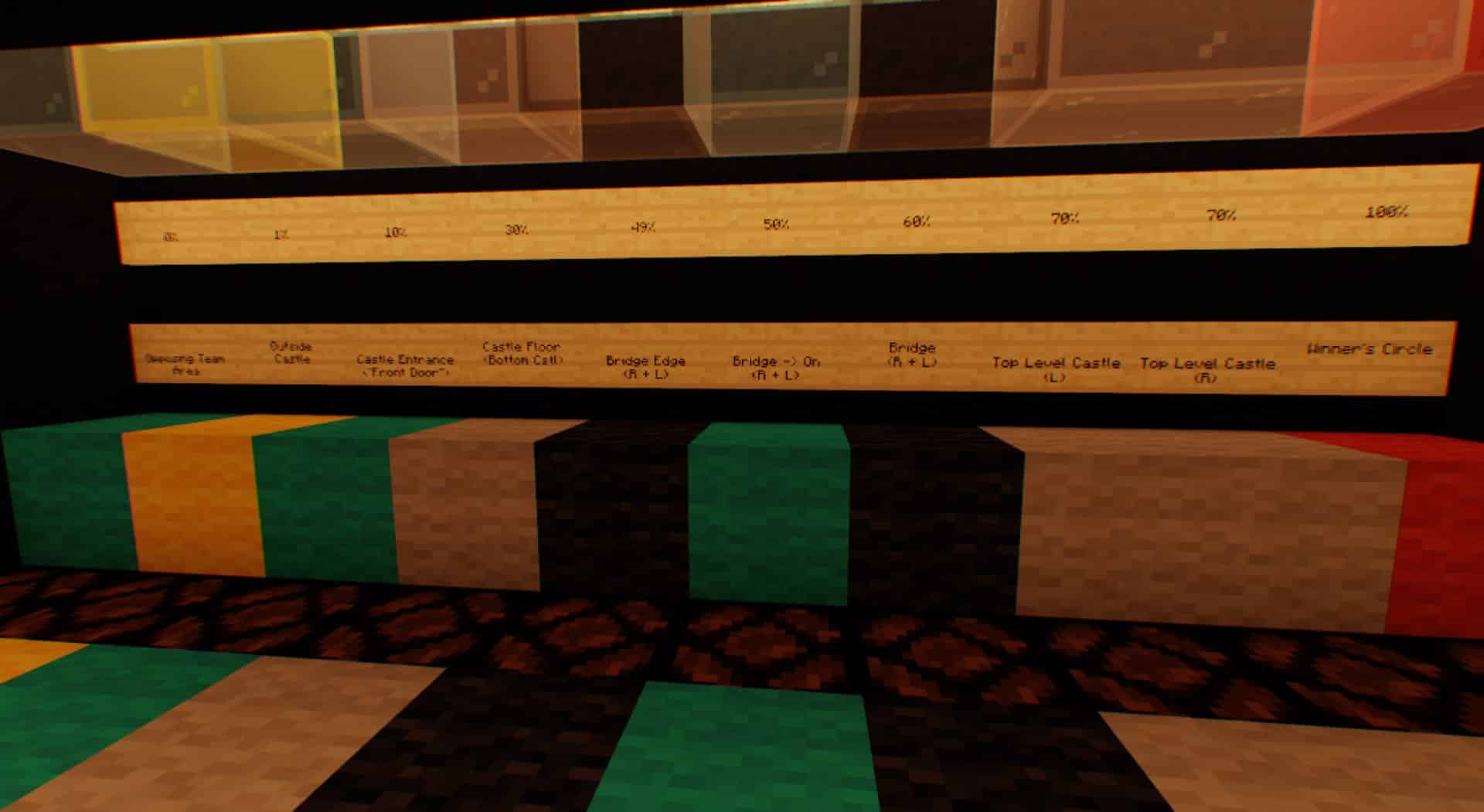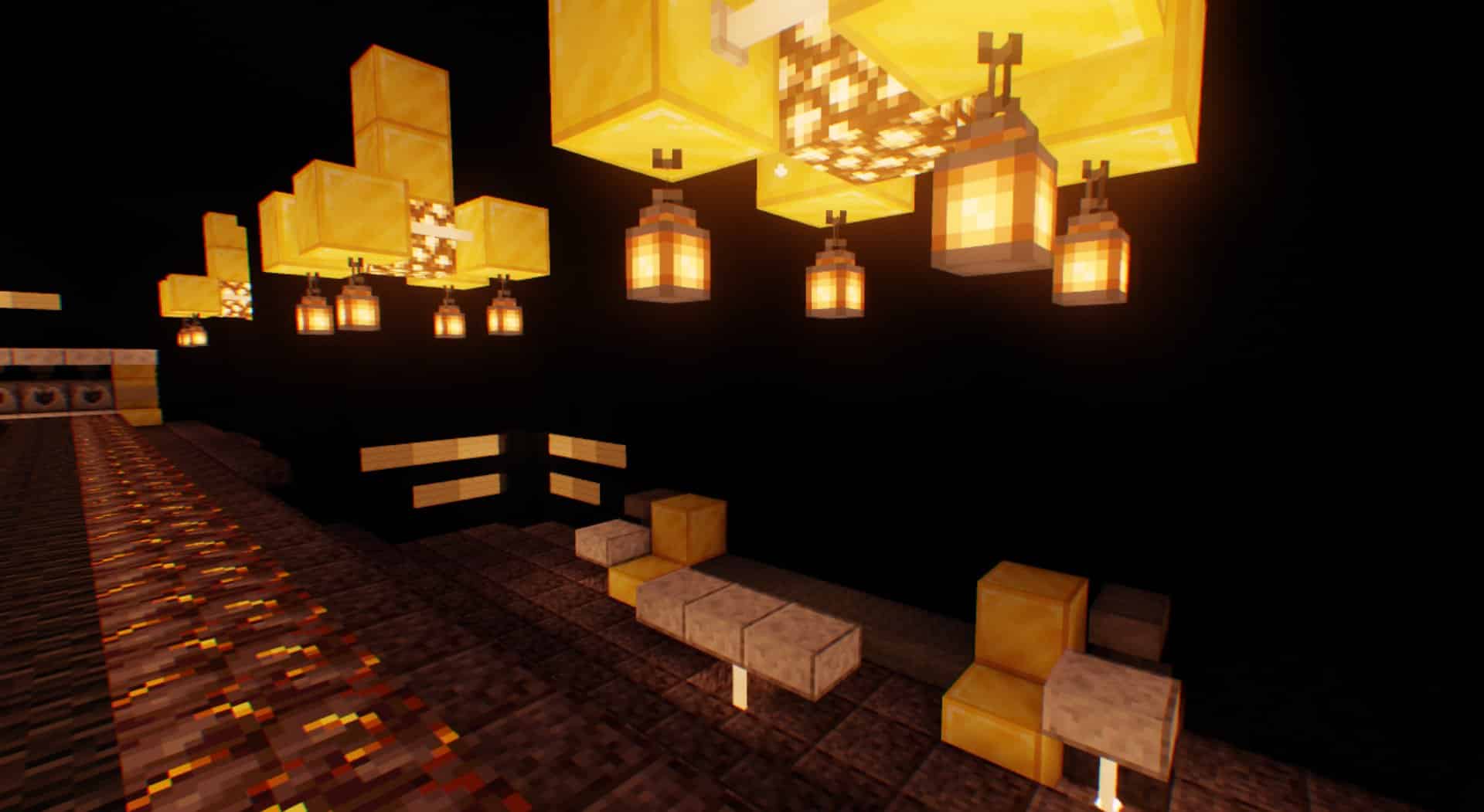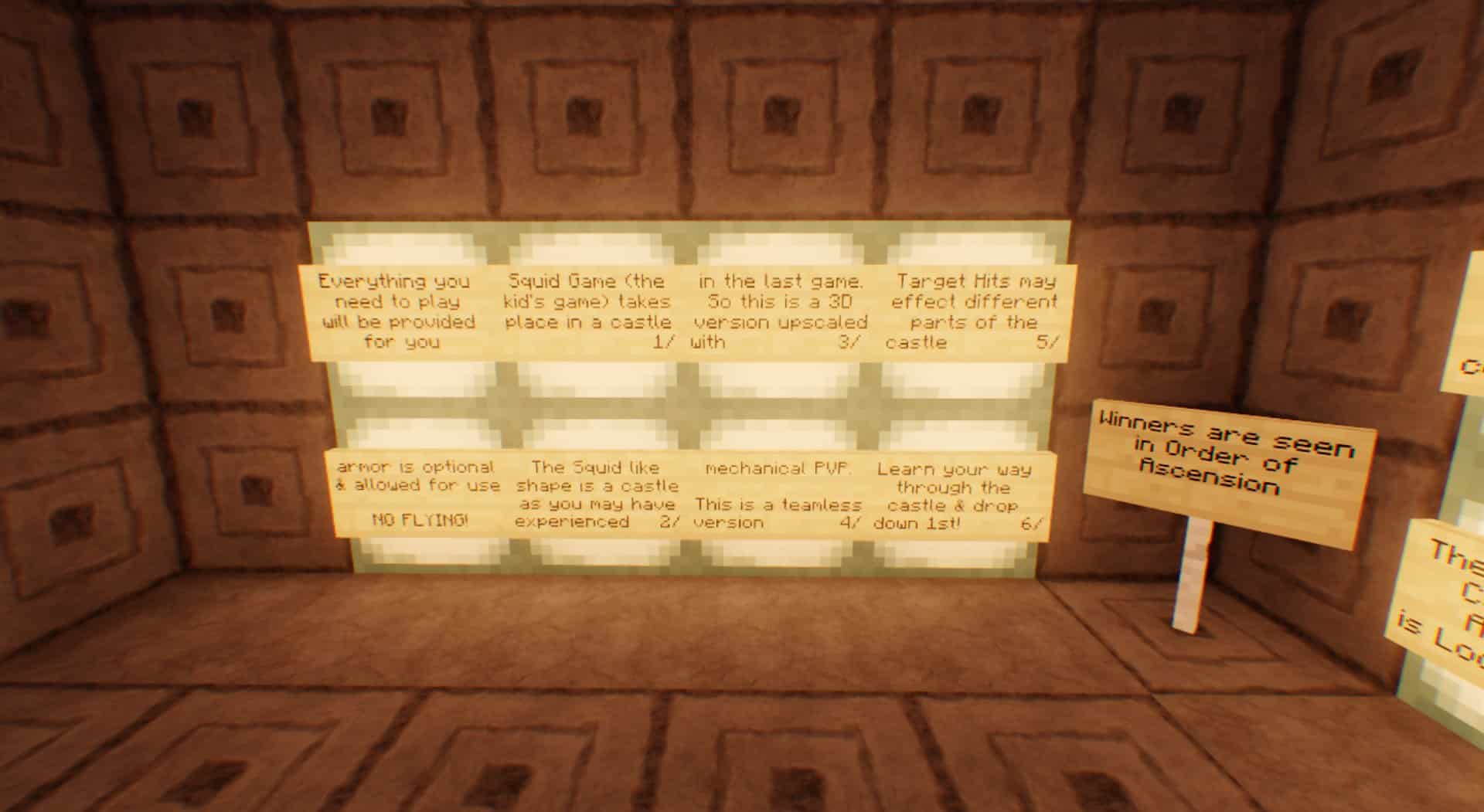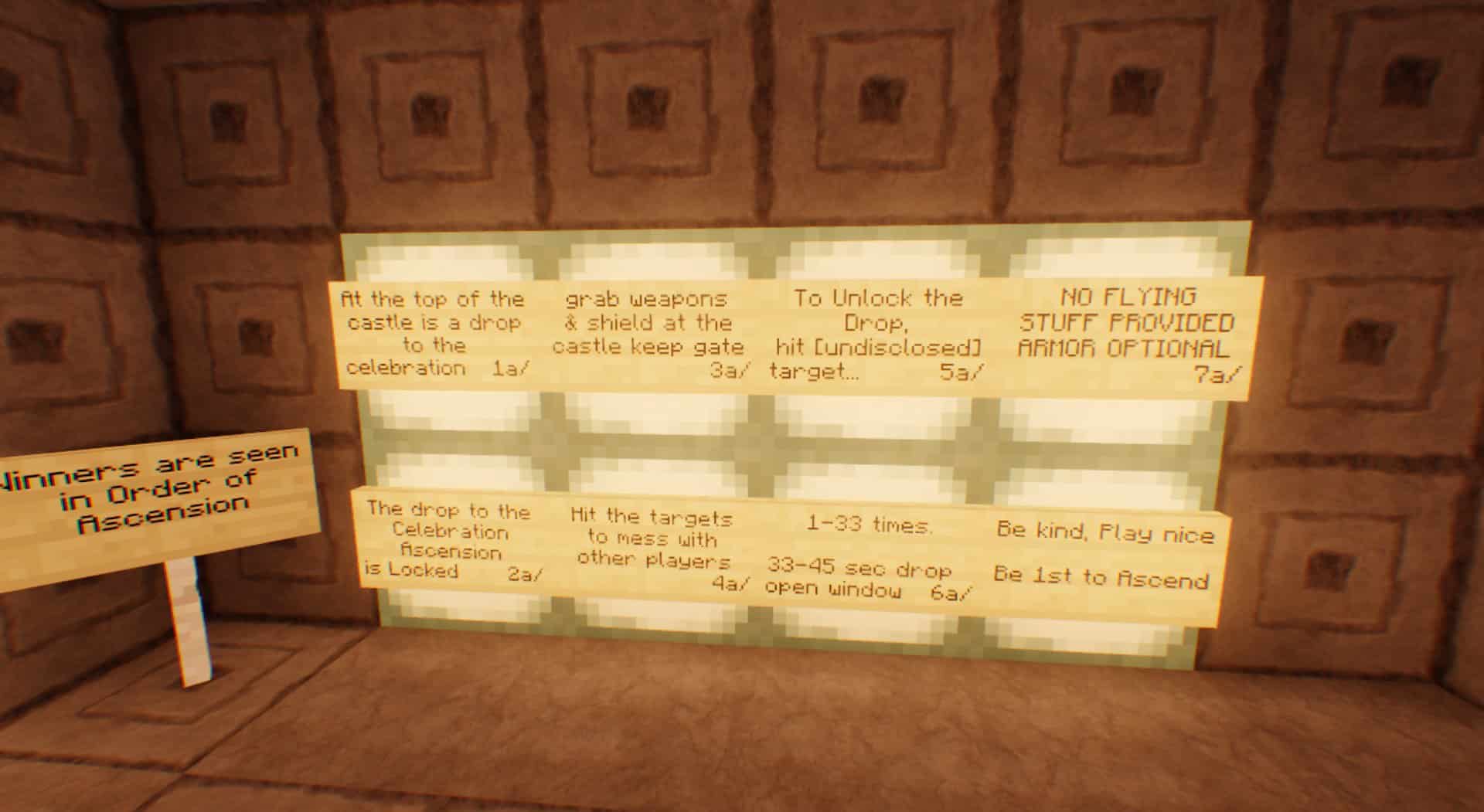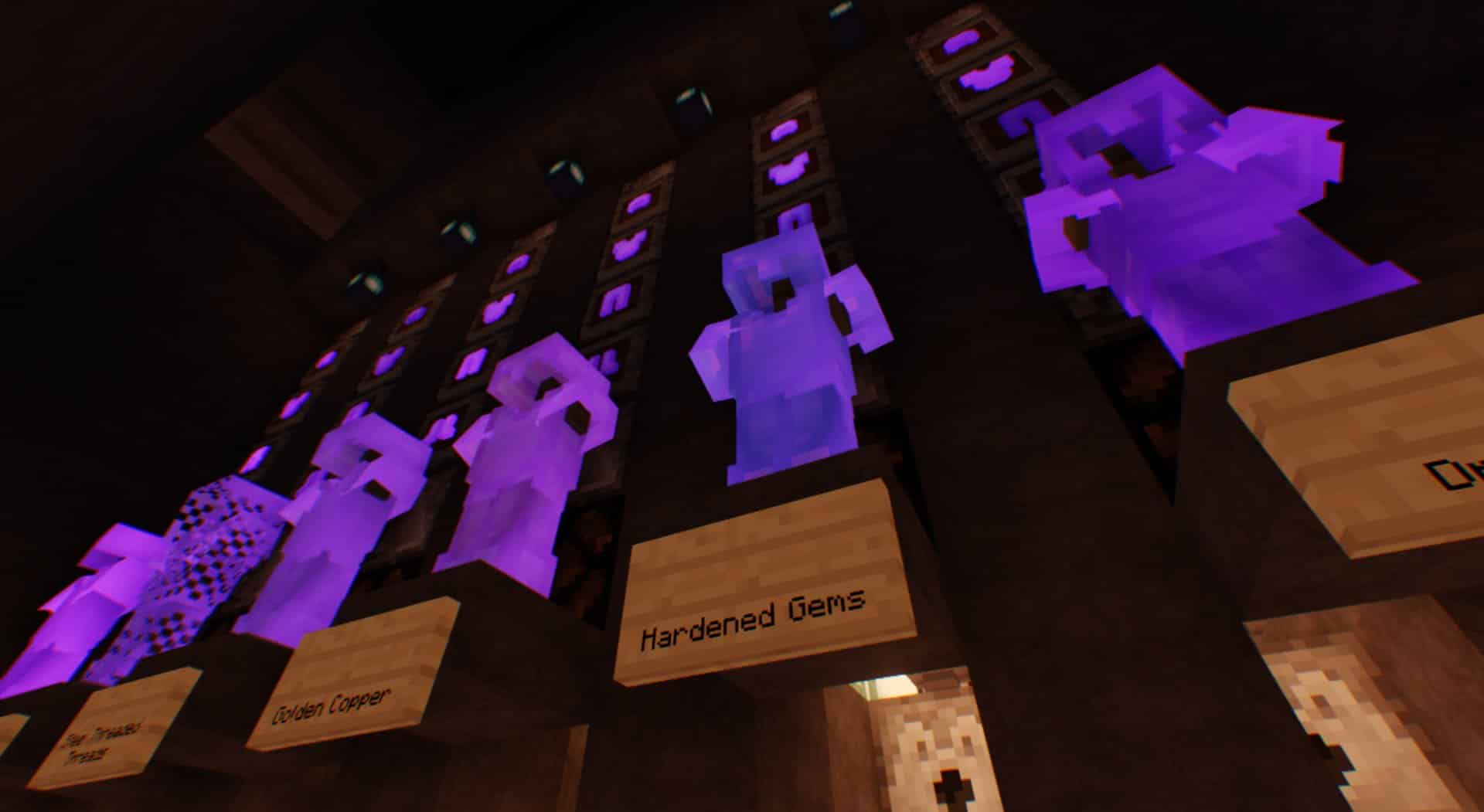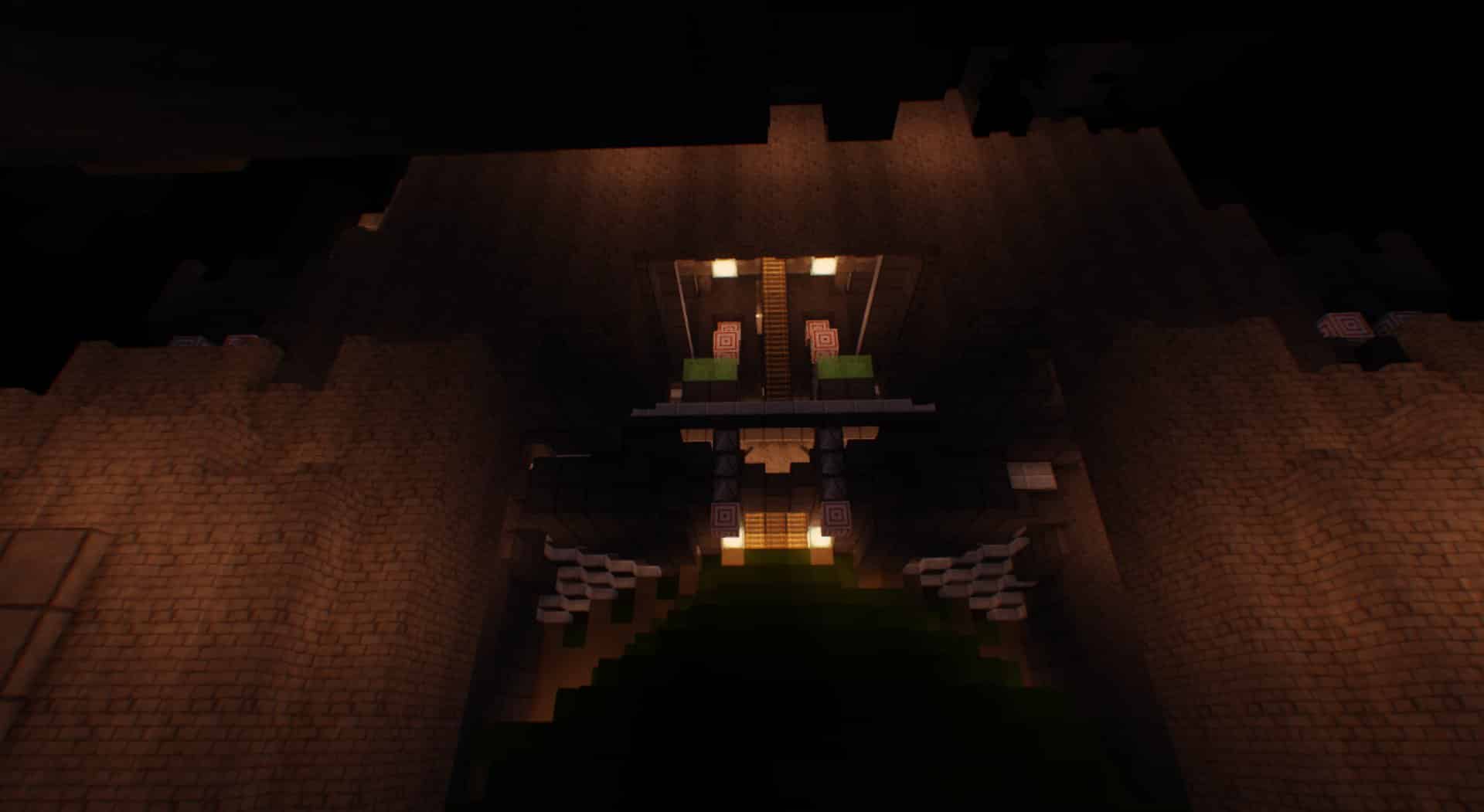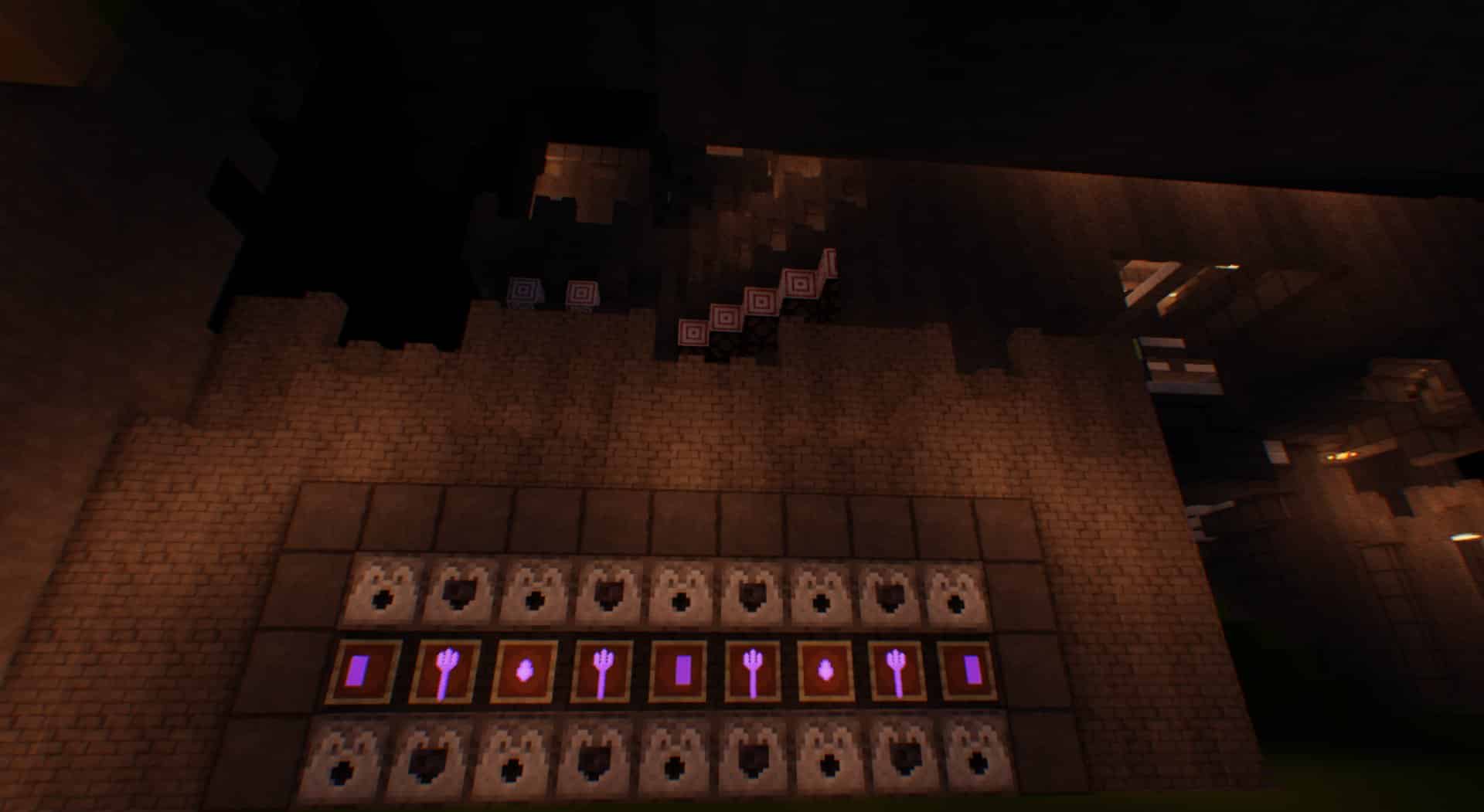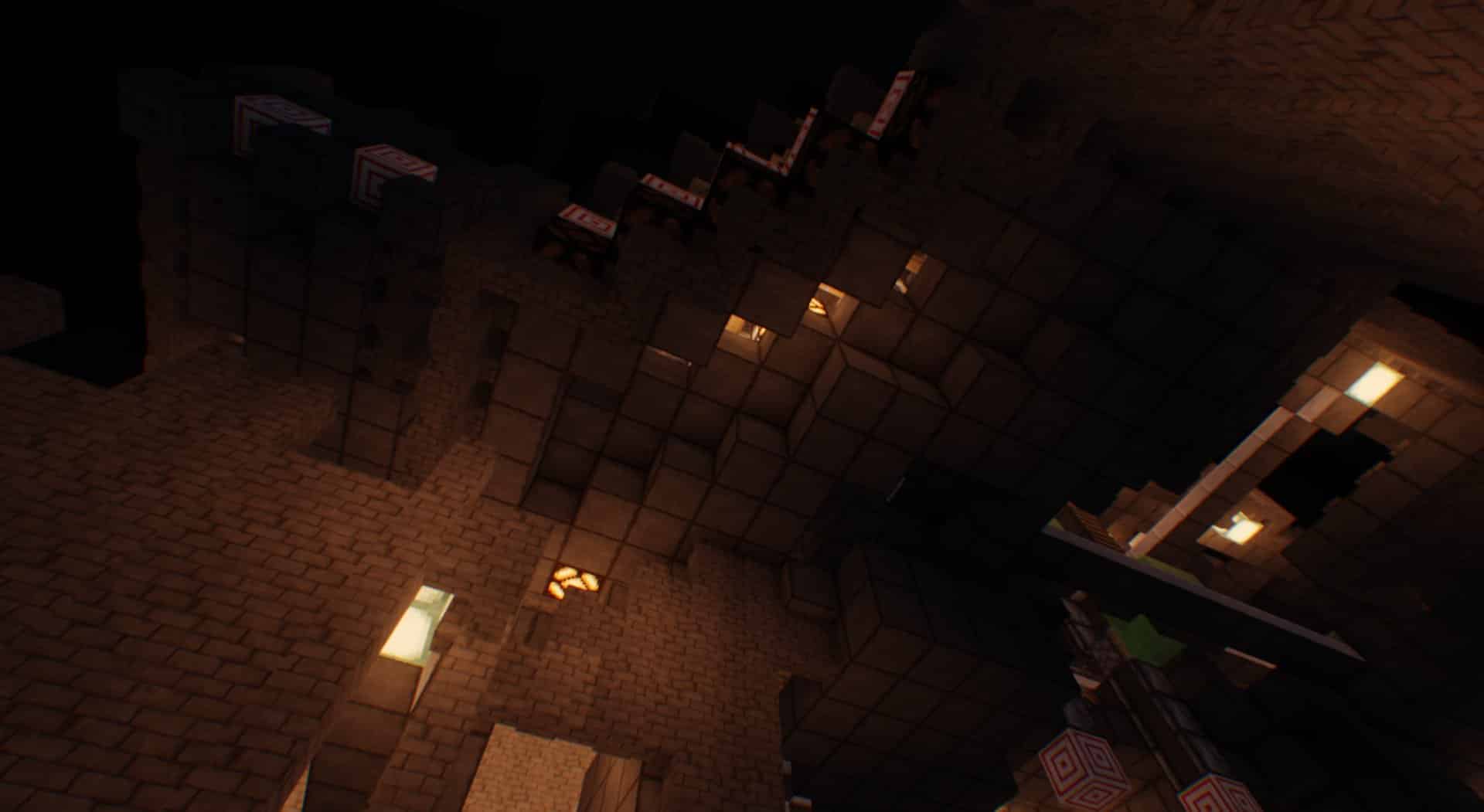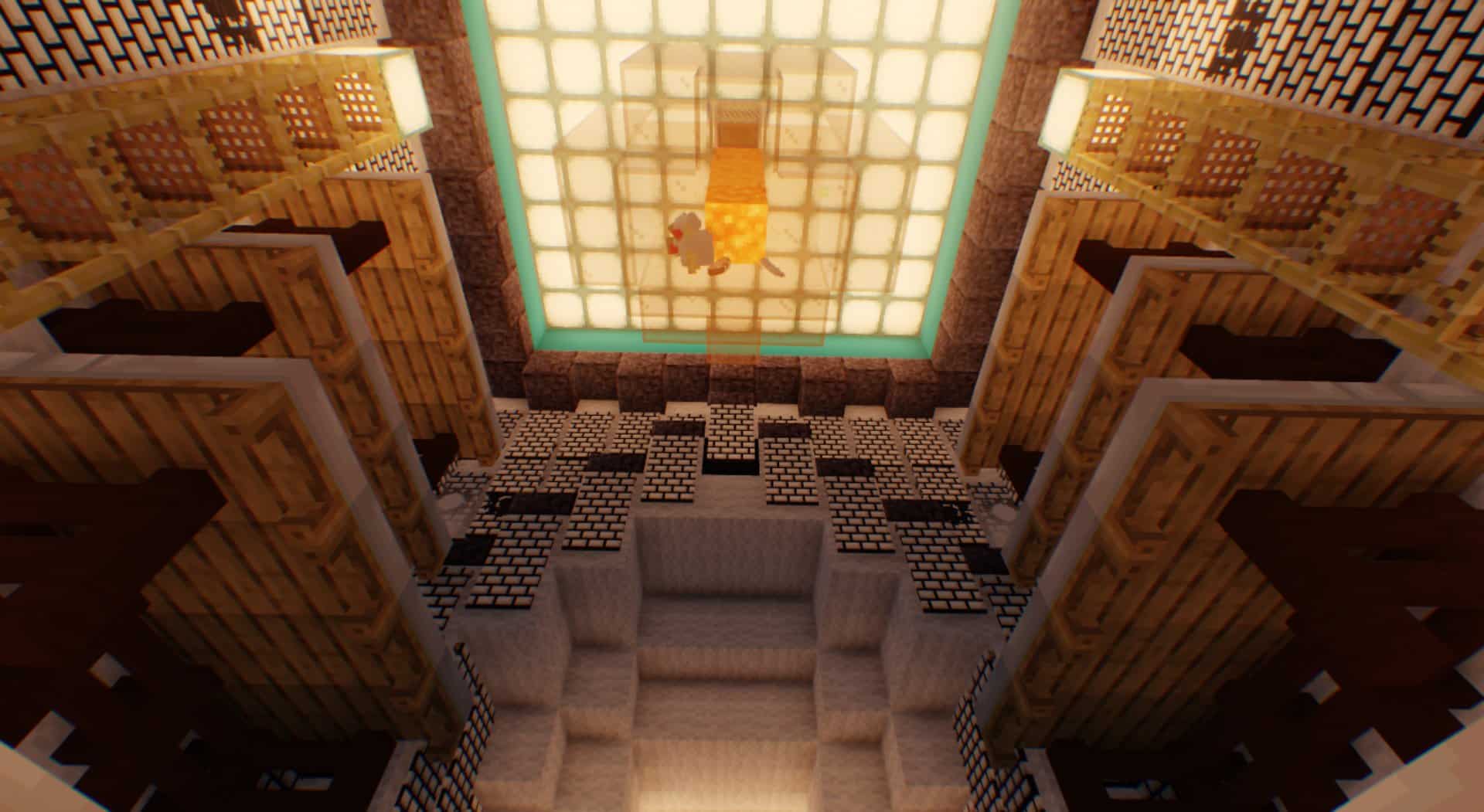 The entire build took about 28 grueling days to complete & an additional 3 weeks to test. Sometimes I still find myself coming up with new ways to reduce errors and lag from the games and about once a week I have to go through and refill, check, reset and other maintenance activities from people playing the various squid games. I had to develop new redstone systems like redstone gates, limited input gates & controlled gating. After all, only having a 50×50 plot, the Squid Game plot packs a strong punch to the fun factor! It's great for groups up to 20 (split into 2 sets of 10) and can handle up to about 200 players to compensate some of the objects given (like armor and weapons for the games). A great part is if people, groups or the Uplift team wants to put on events at Squid Games, I or others can work to reset the non-automated games. To give these bigger events the full 'Squid Game' experience all in the Uplift!"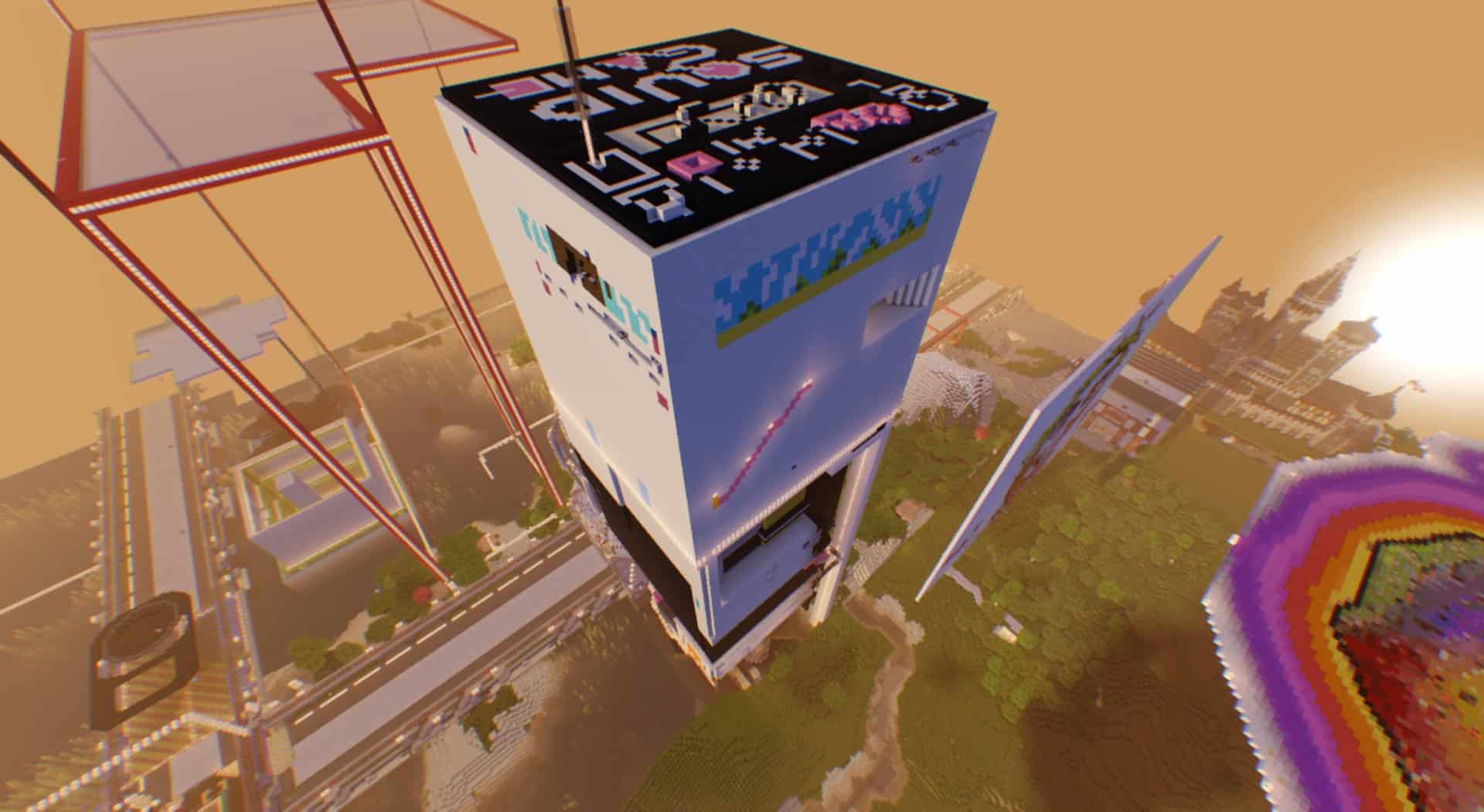 Special thanks to 3Douglas for reaching out and telling this fascinating story of how the Squid Game plot came to be inside The Uplift World Genesis region.  Not only is is a really cool build, but the gamification aspects that have been put into play really are quite brilliant.  Being in Genesis at 1850, 1950 it is easy enough to find and and well worth the time to check out either alone or with some friends to have a play or two.
In addition we would also recommend you check out a couple other 3Douglas builds, the 3D Genesis build (1900,50) and Londom Fight Mobs Here build (3800,3850) also featured here on WhereWeHideAllTheAlpha.com.
The UpLifters Lenz: Londom's 'Fight Mobs Here' and the '3D' Genesis Buildz
Special shout out to all of you that took the time to tune into this interesting tale recounting the creative journey of Squid Game, thank you so much.  If you are interested in learning or hearing more from 3Douglas have a gander at his 3Dthe.Ninja homepage and subscribe to his Twitter at https://twitter.com/__3D___.  And for each and every one of our dedicated community members out there, remember, it is our goal to not only bring you into the metaverse, but bring the world to you through all you do metaversally and beyond.  So don't be shy should you feel you have builds, projects, or collections that you truly believer would enhance everything we collectively do and aspire to everyday and plug yourself into this dedicated series or any other outlined in Alpha Article Features Calibrated for All! The submission process really is as simple as 1-2-3.

Each and every one of us in The Uplift World has our own journey and tale to tell about what this metaverse constitutes and means to us.  What is it for you that brought you to this place and keeps you here day in and day out in whatever you may be engaged with in your personal metaverse adventure.  Whether it is a series of builds across various regions, honing your business sense and entrepreneurial skills, or simply enjoying time mining, building, wandering about or completing quests and attending events with family and friends, we wanna hear about these Metaversal Ventures you have made it a point to engage and embark upon with us here in The Uplift World collective realm we call home.
The Uplift World Official Links
* Article published by Jimmy D with images and main body text provided by 3Douglas.