The Build
The clubhouse, stables, racetrack, and stands span three plots and are packed with detail.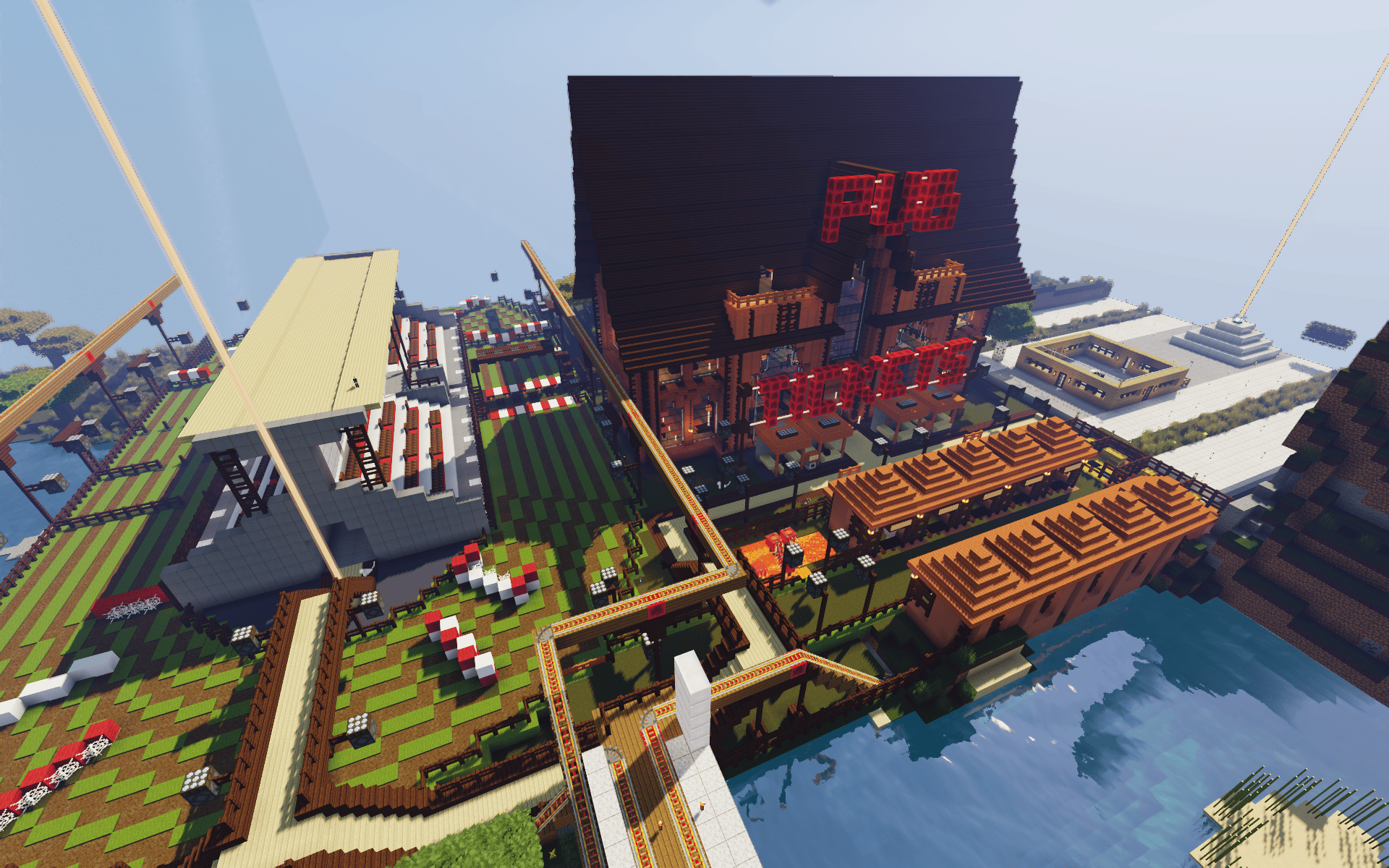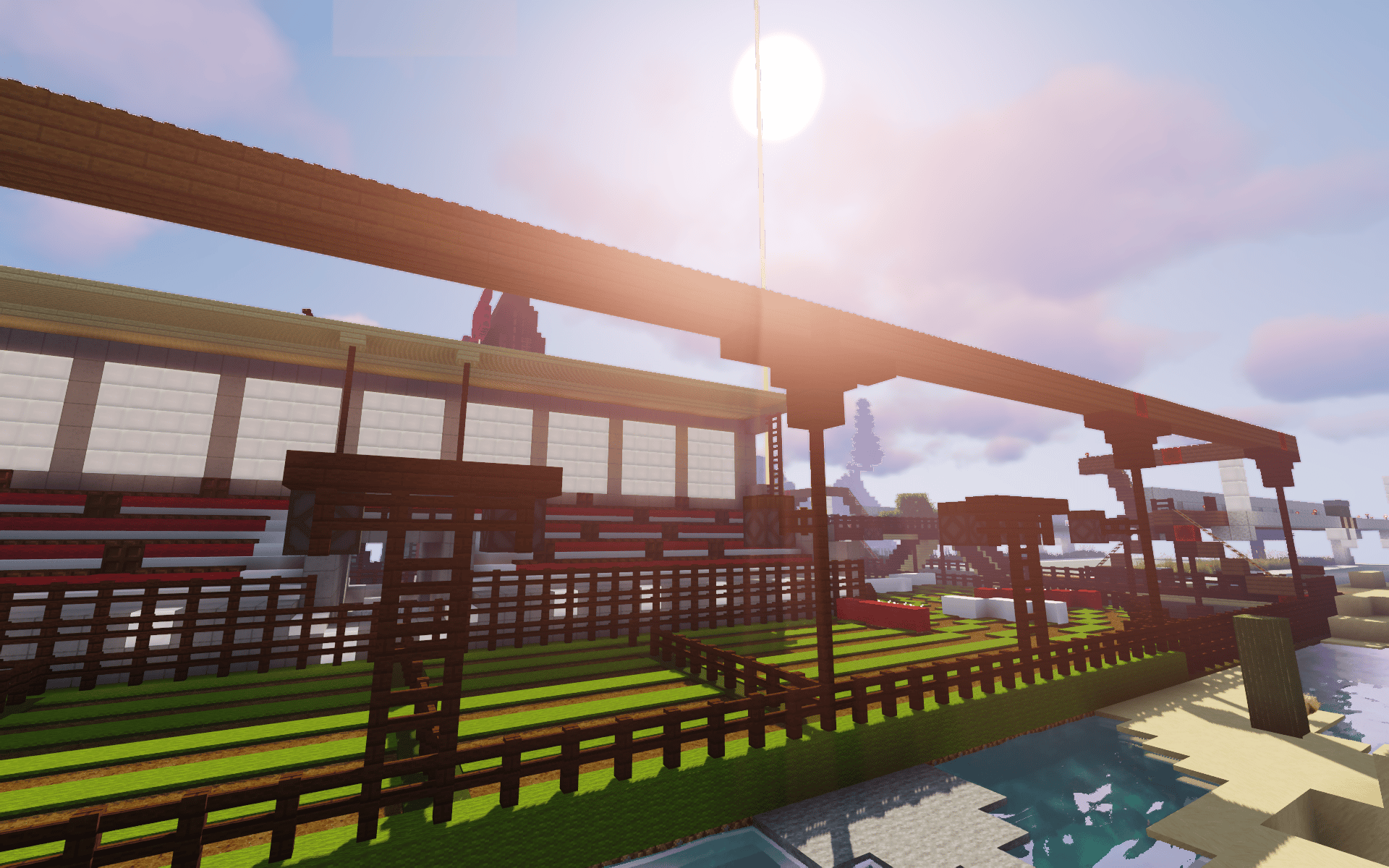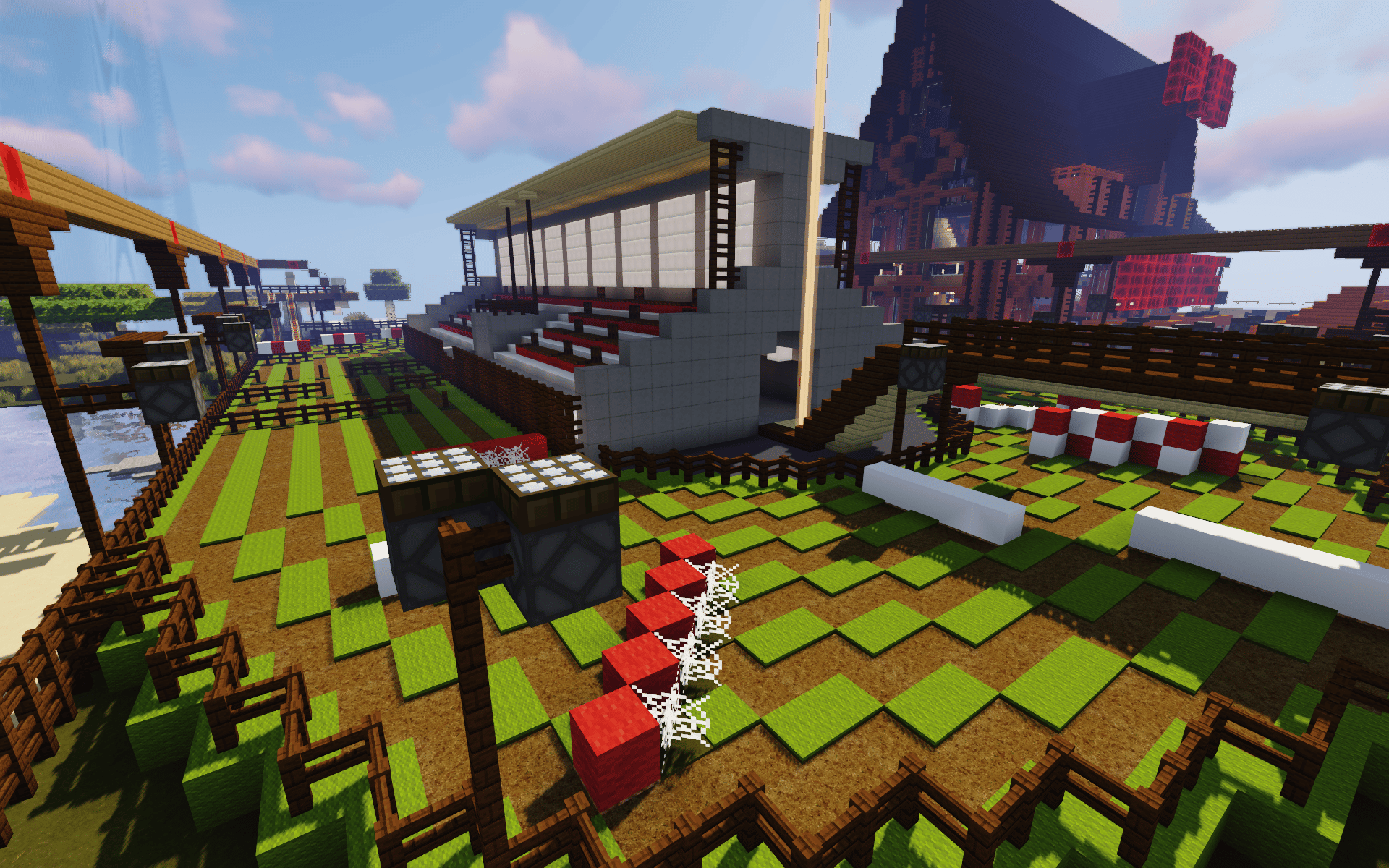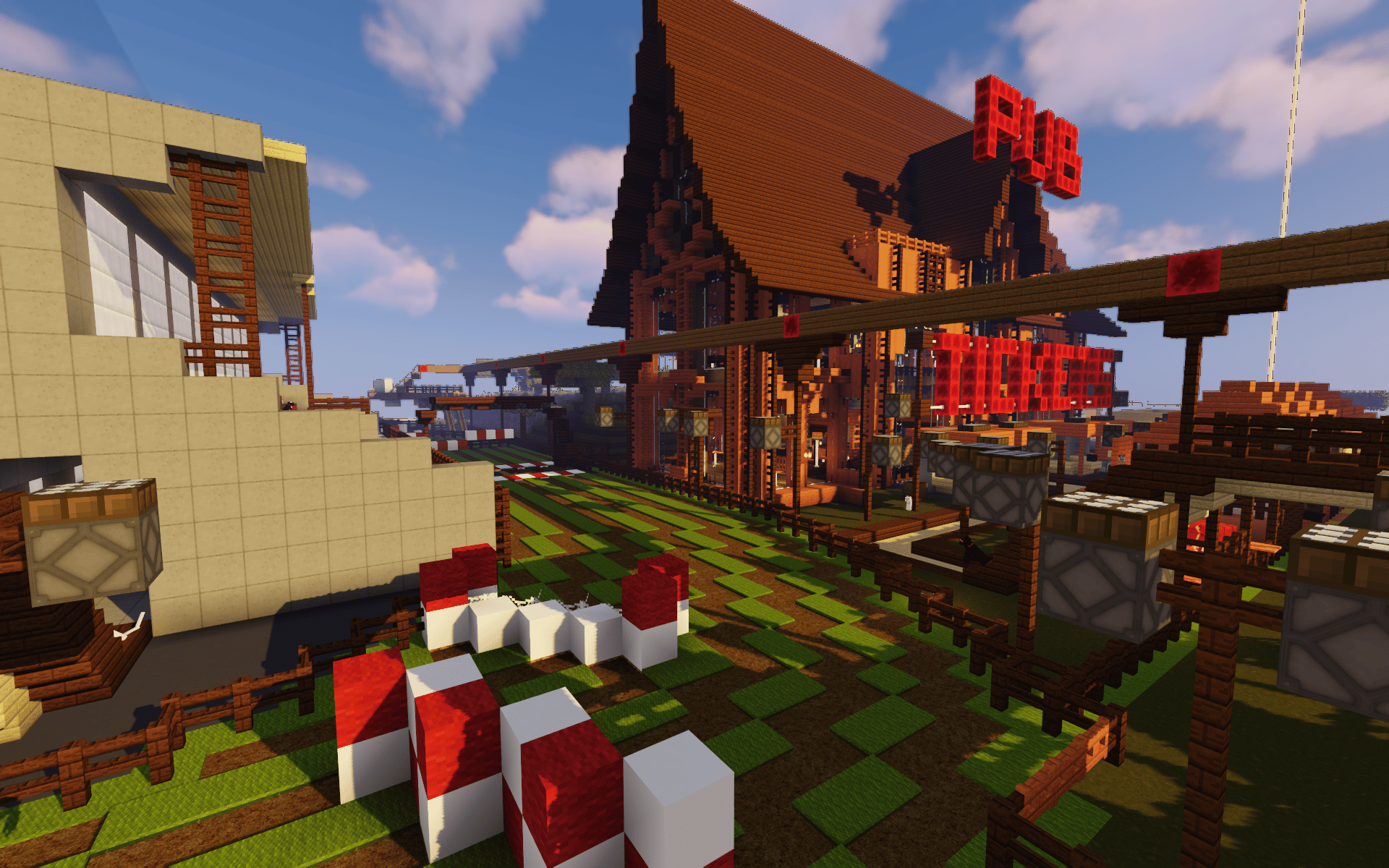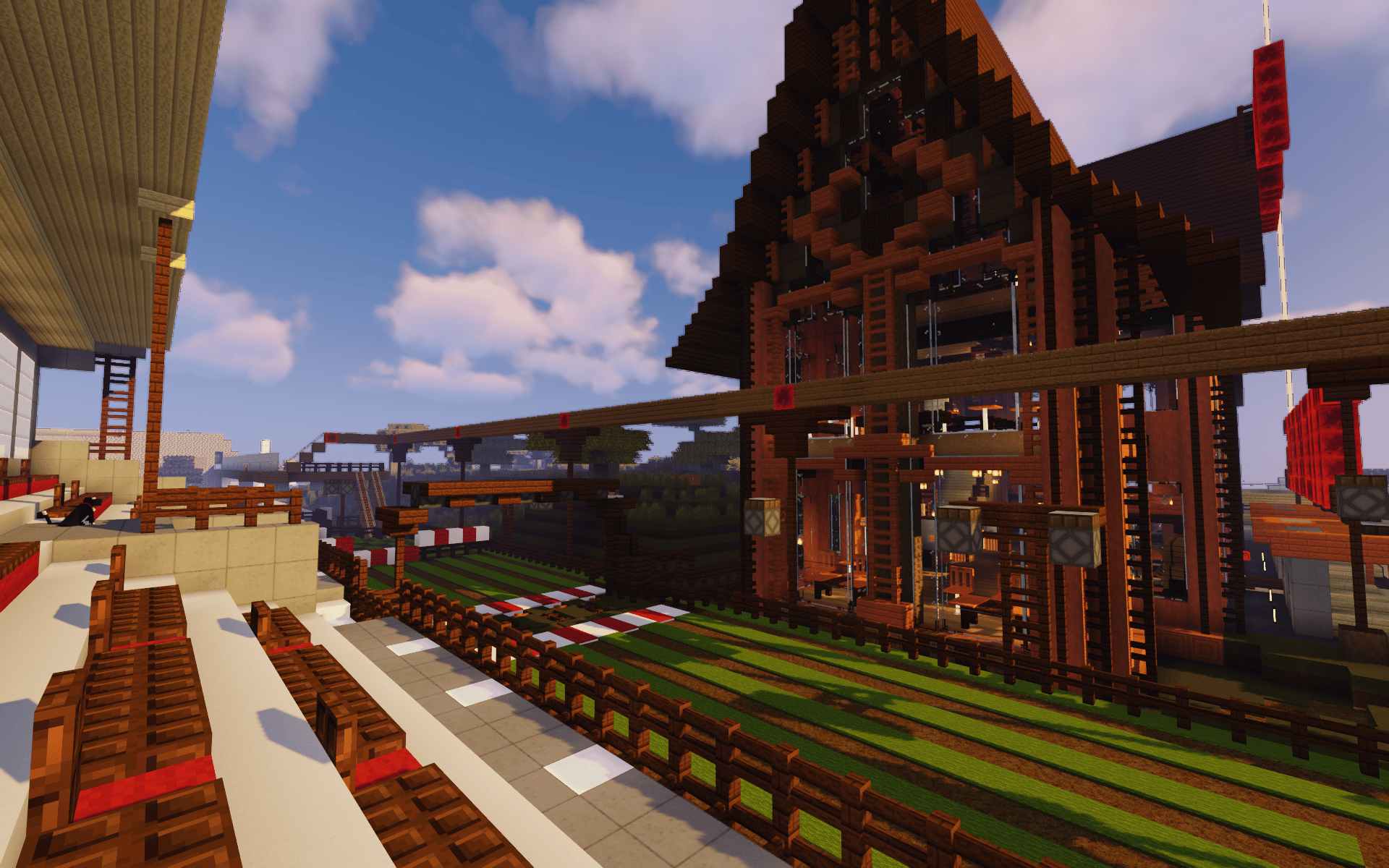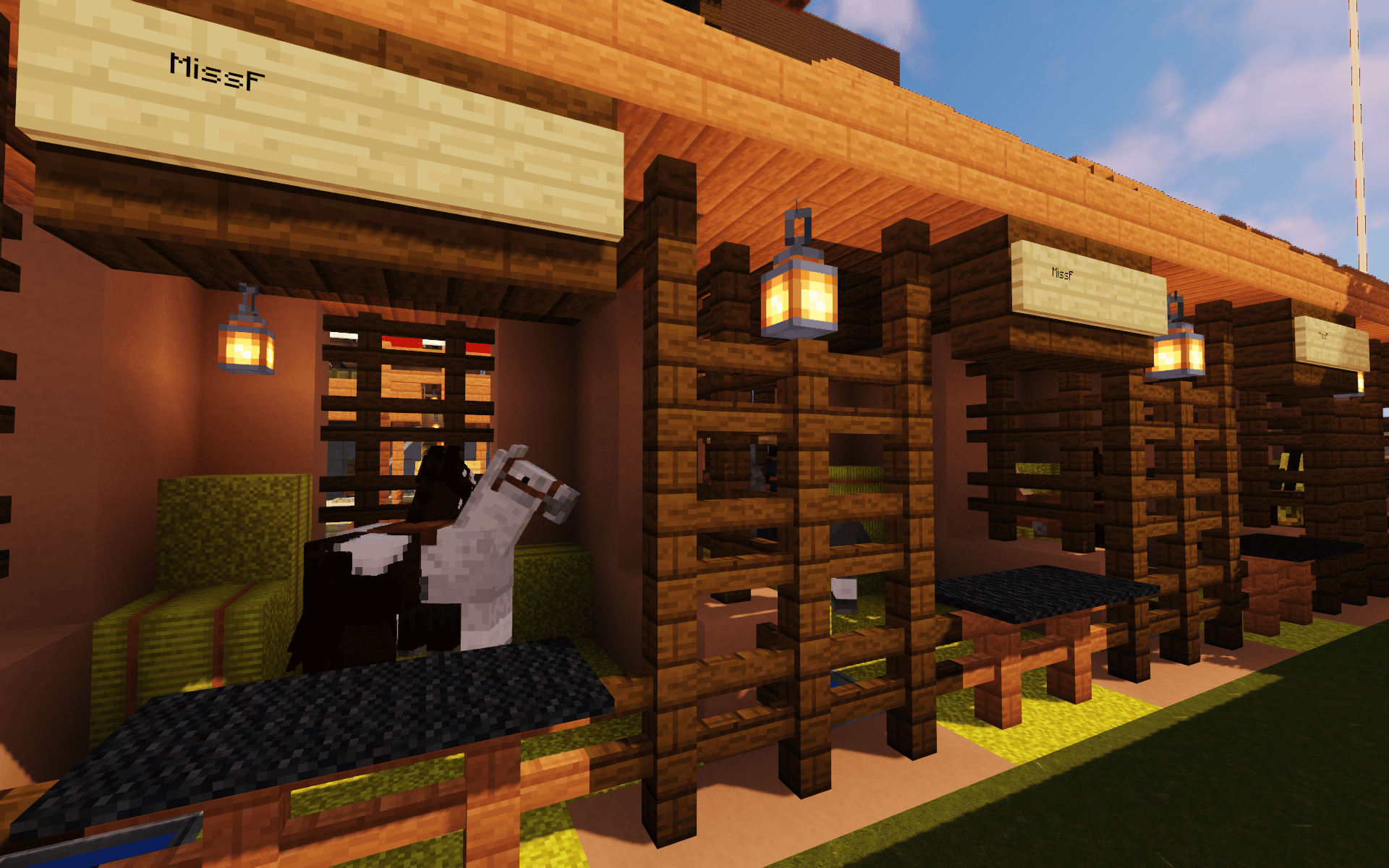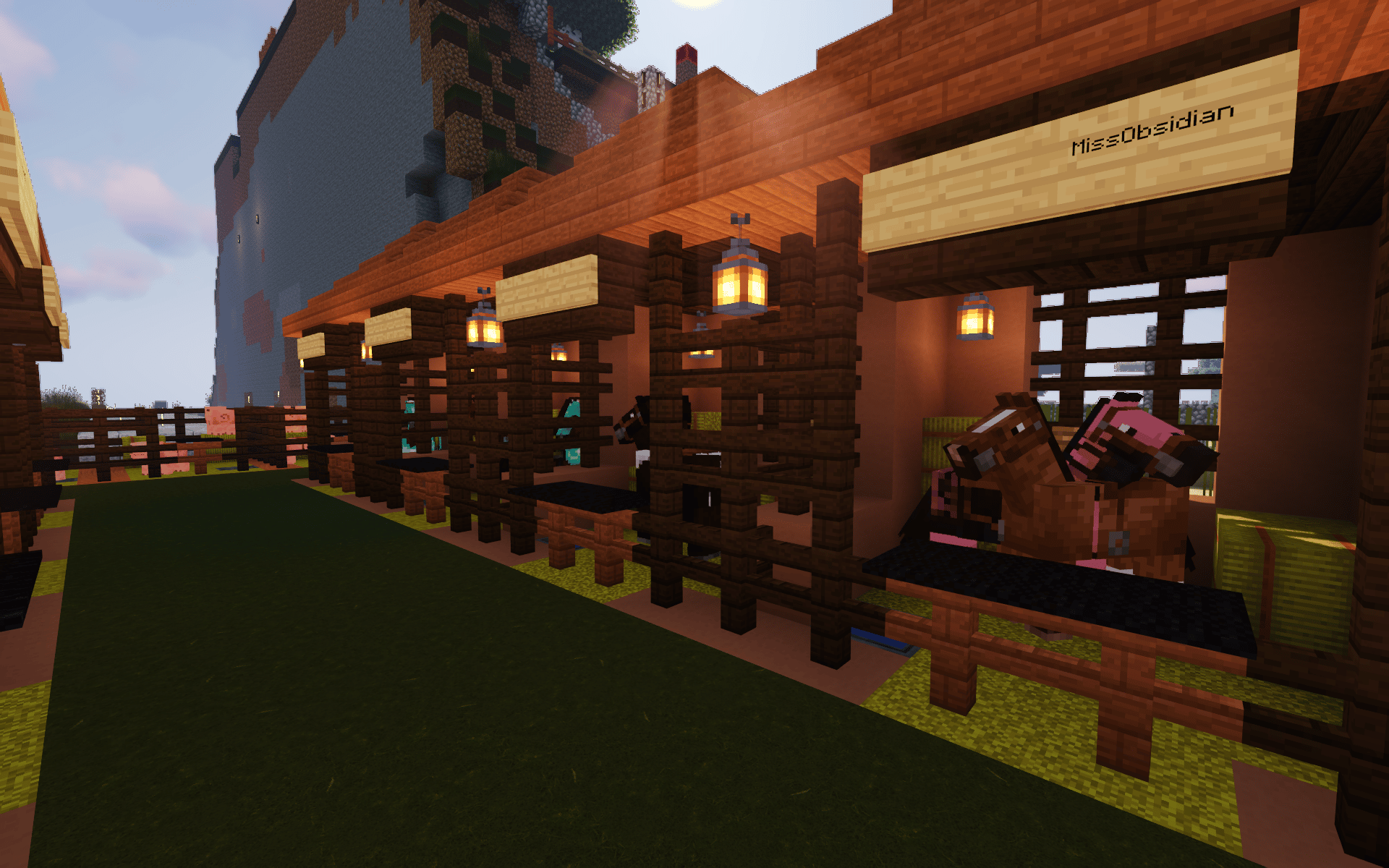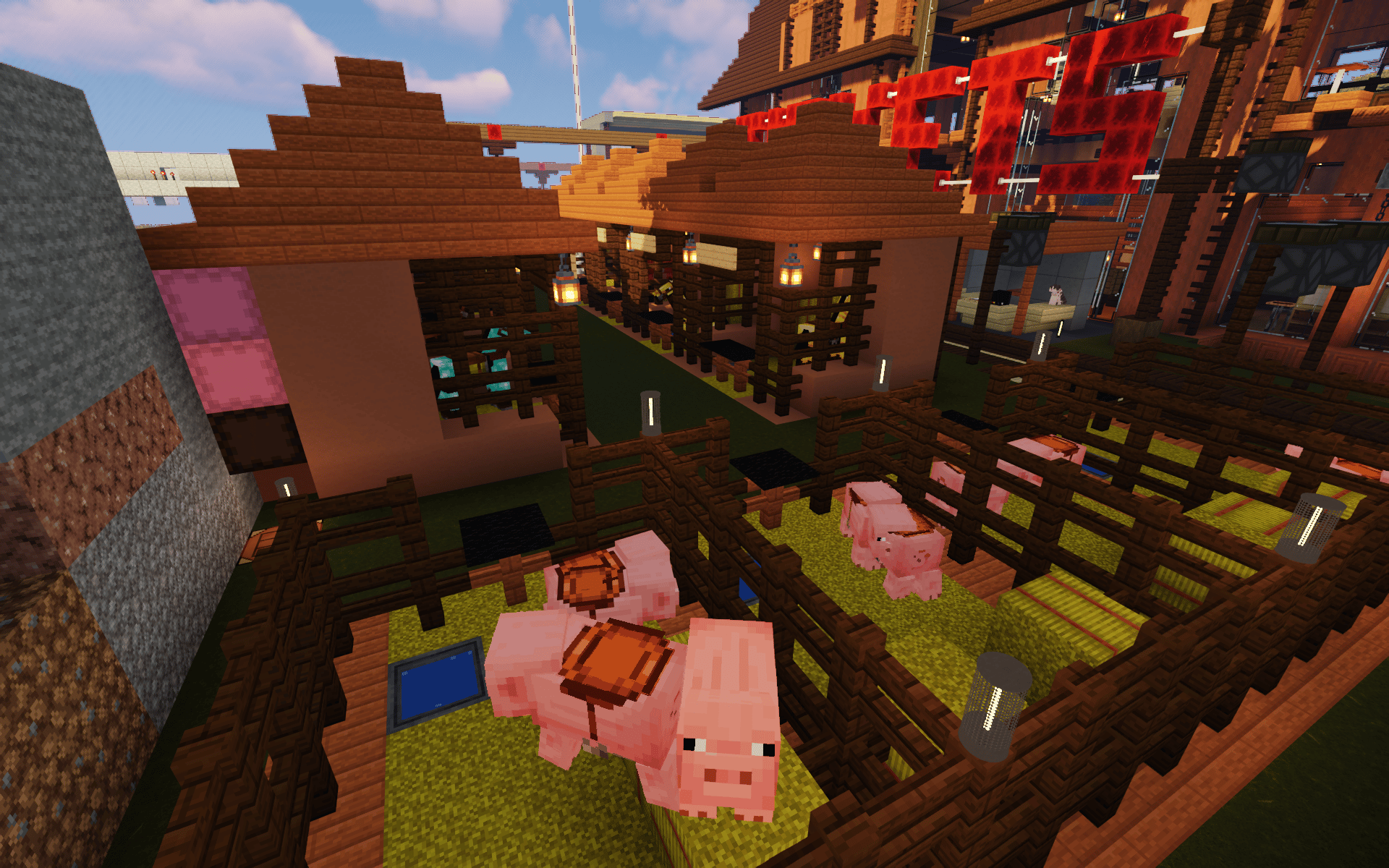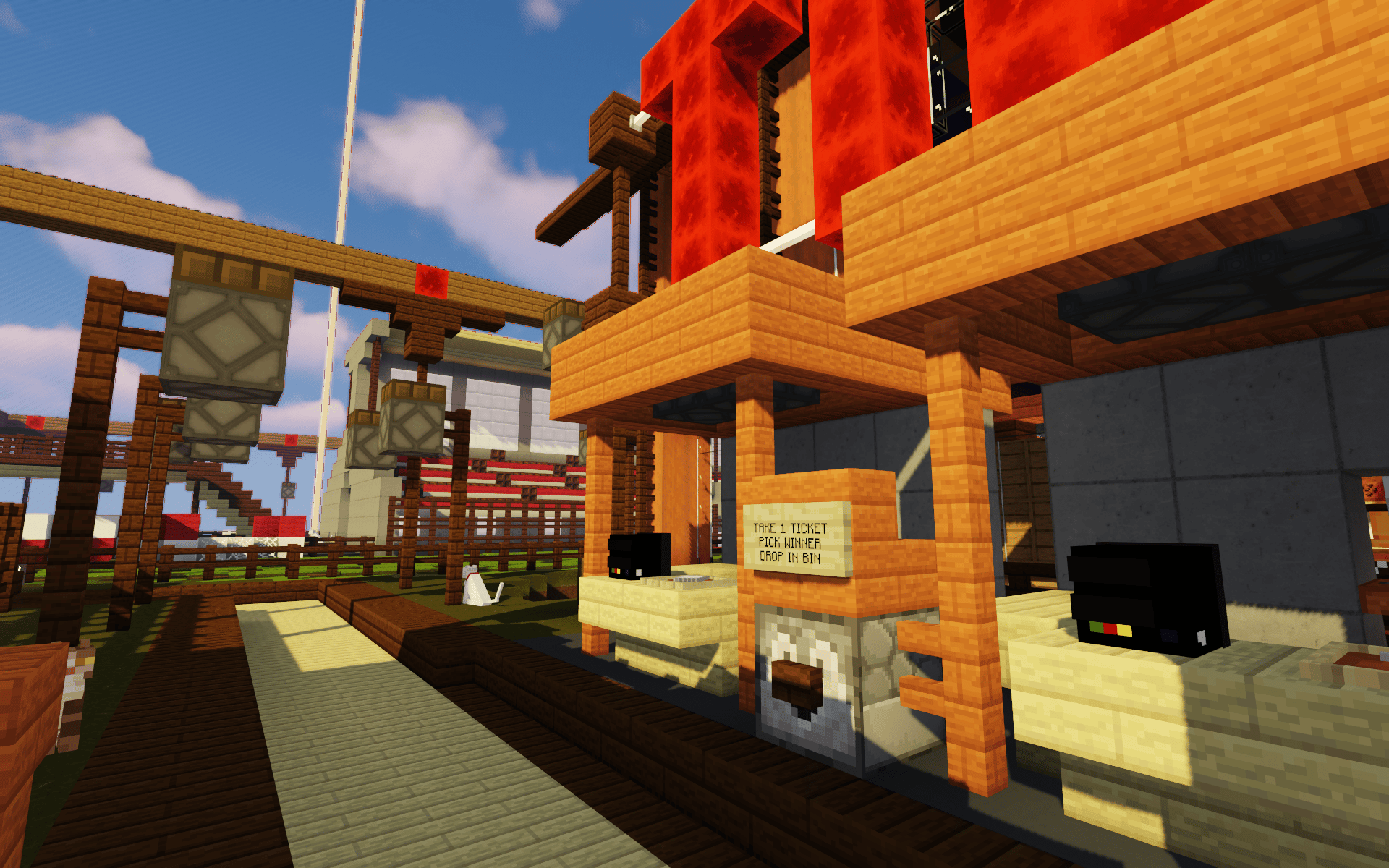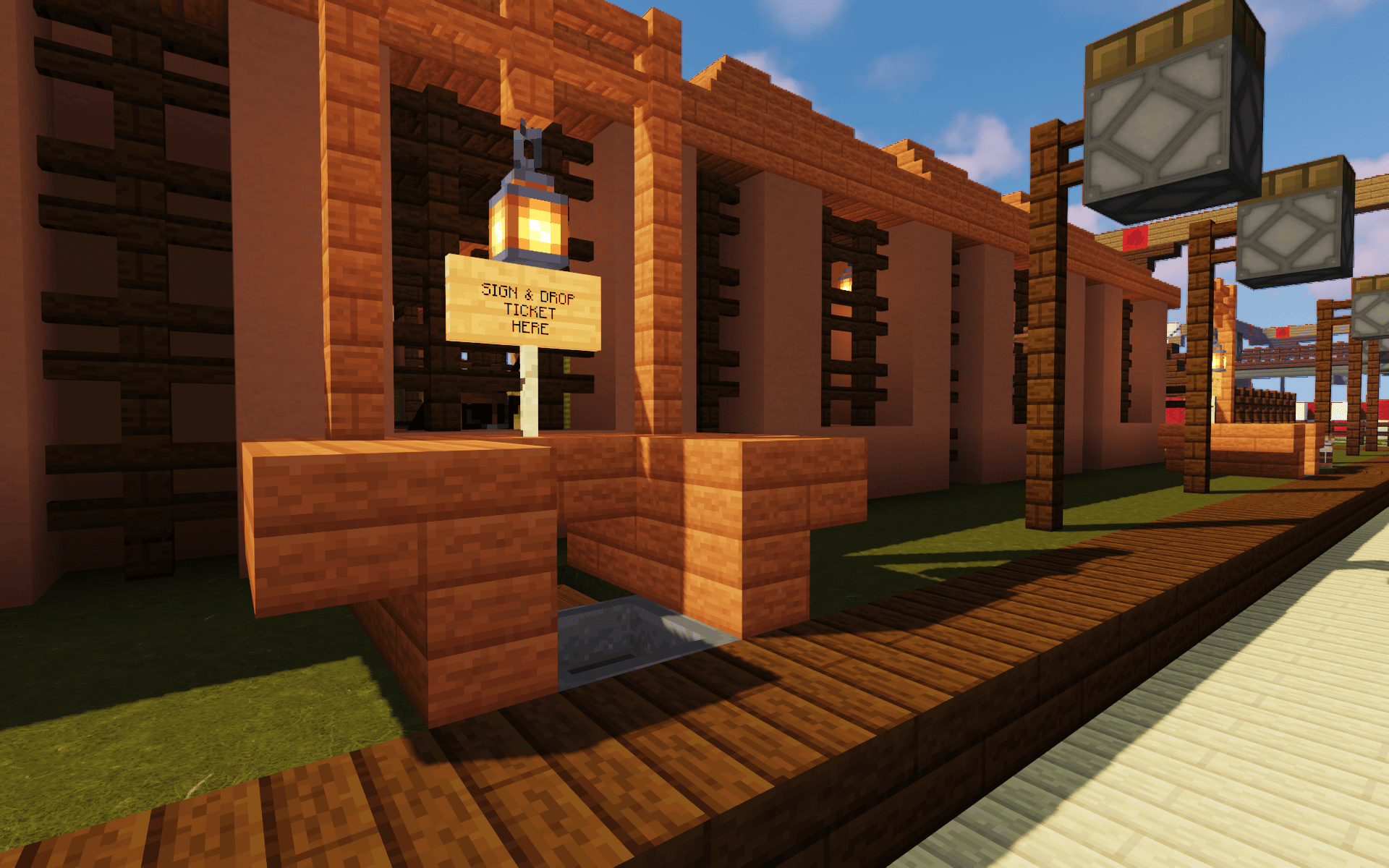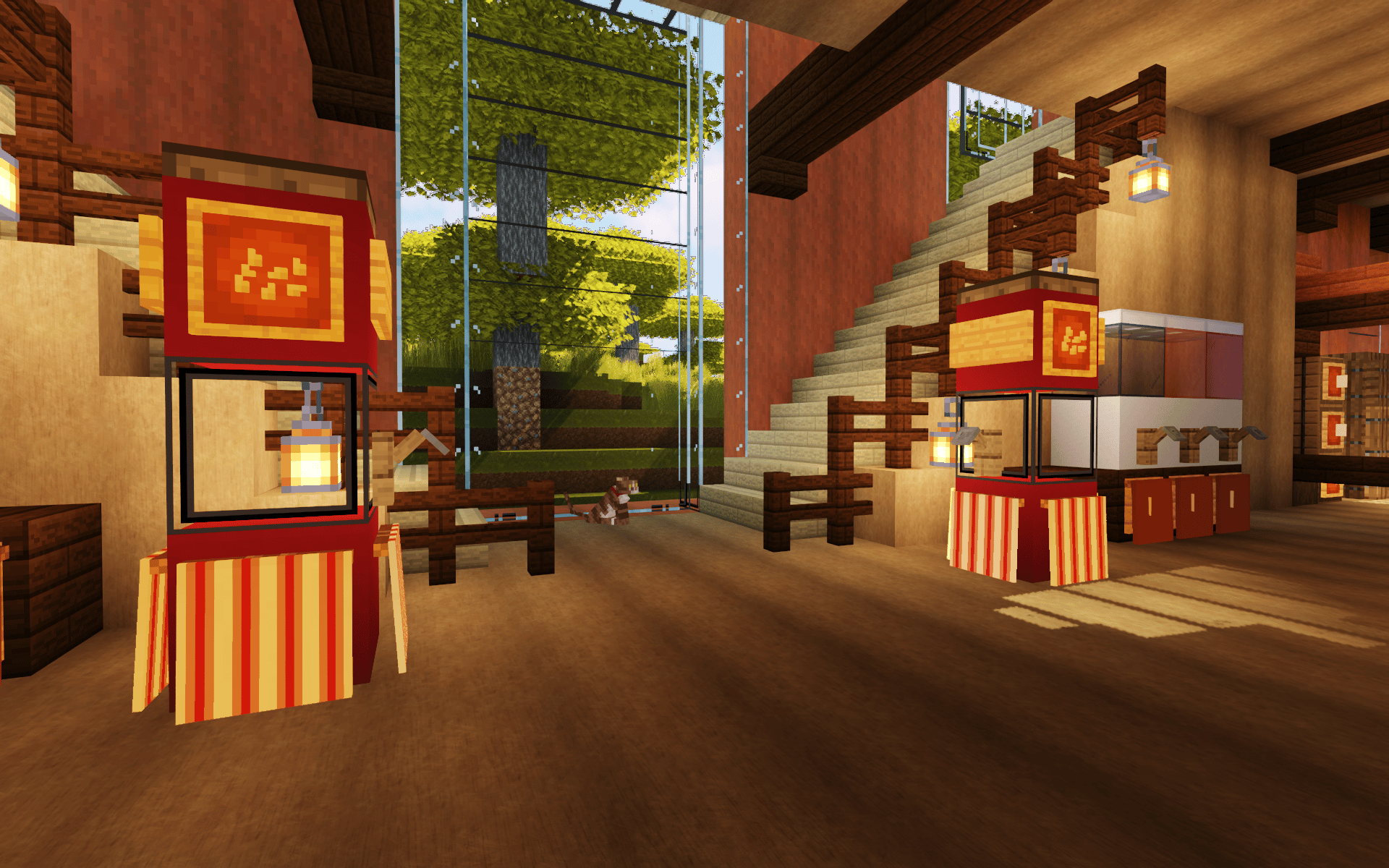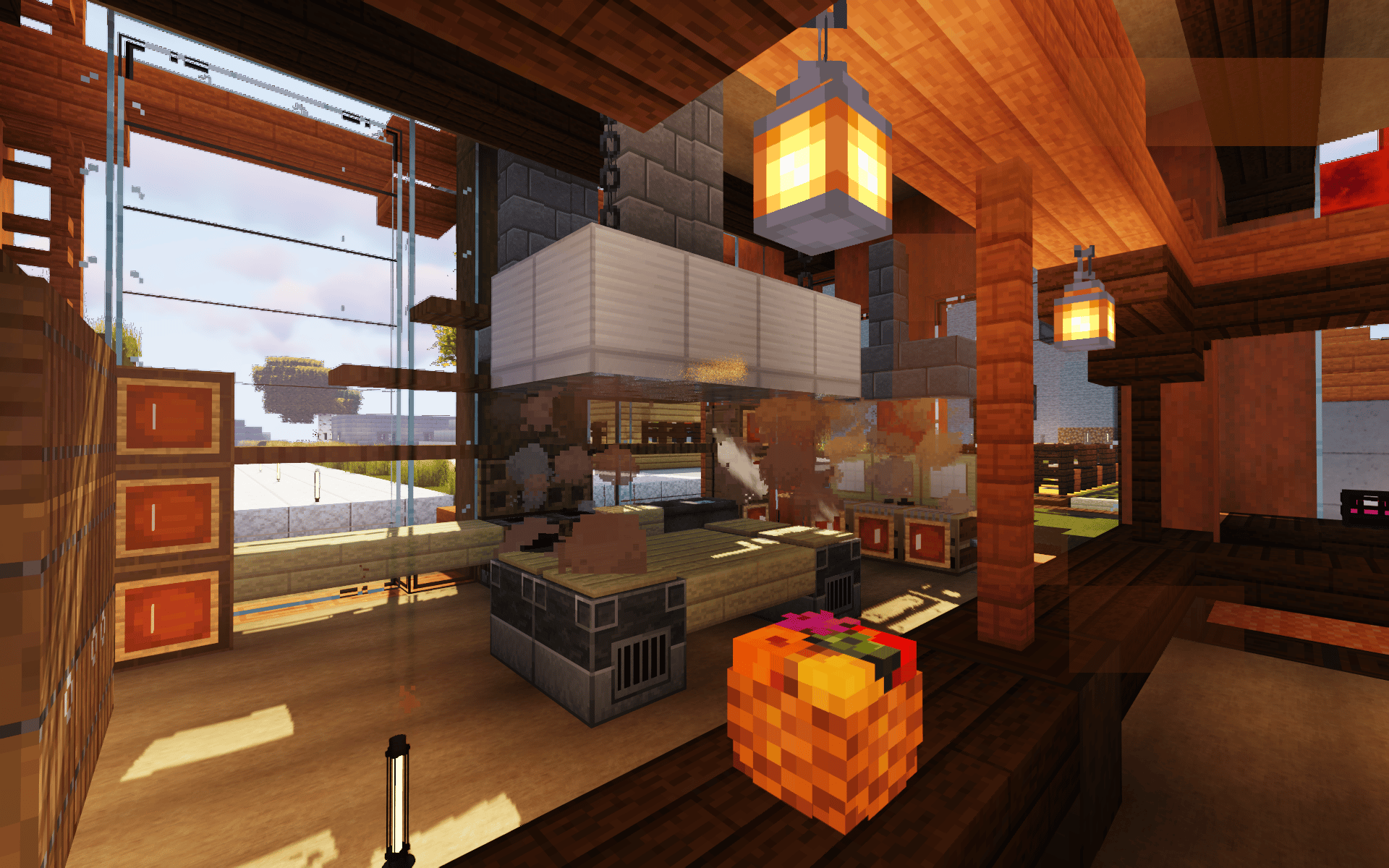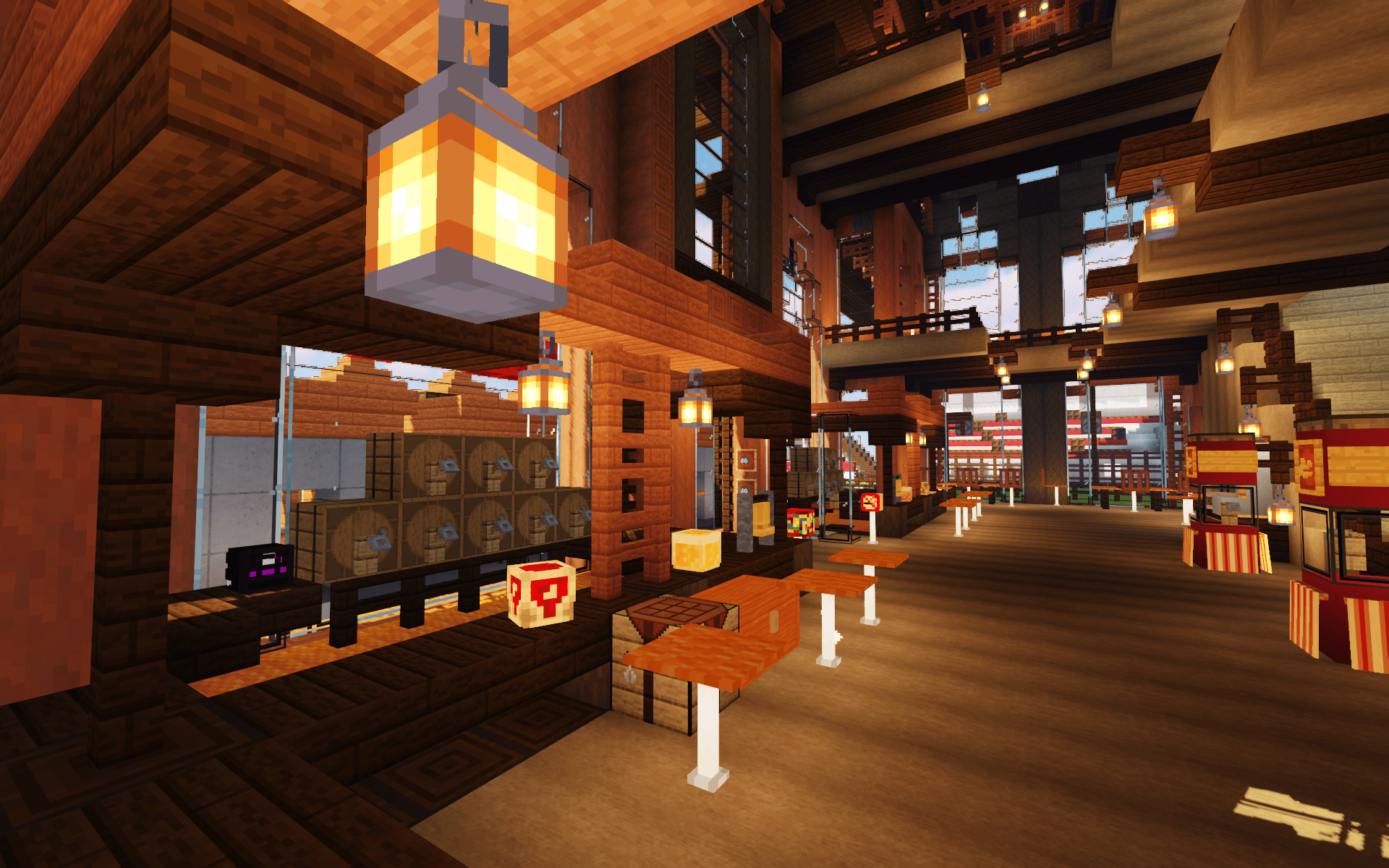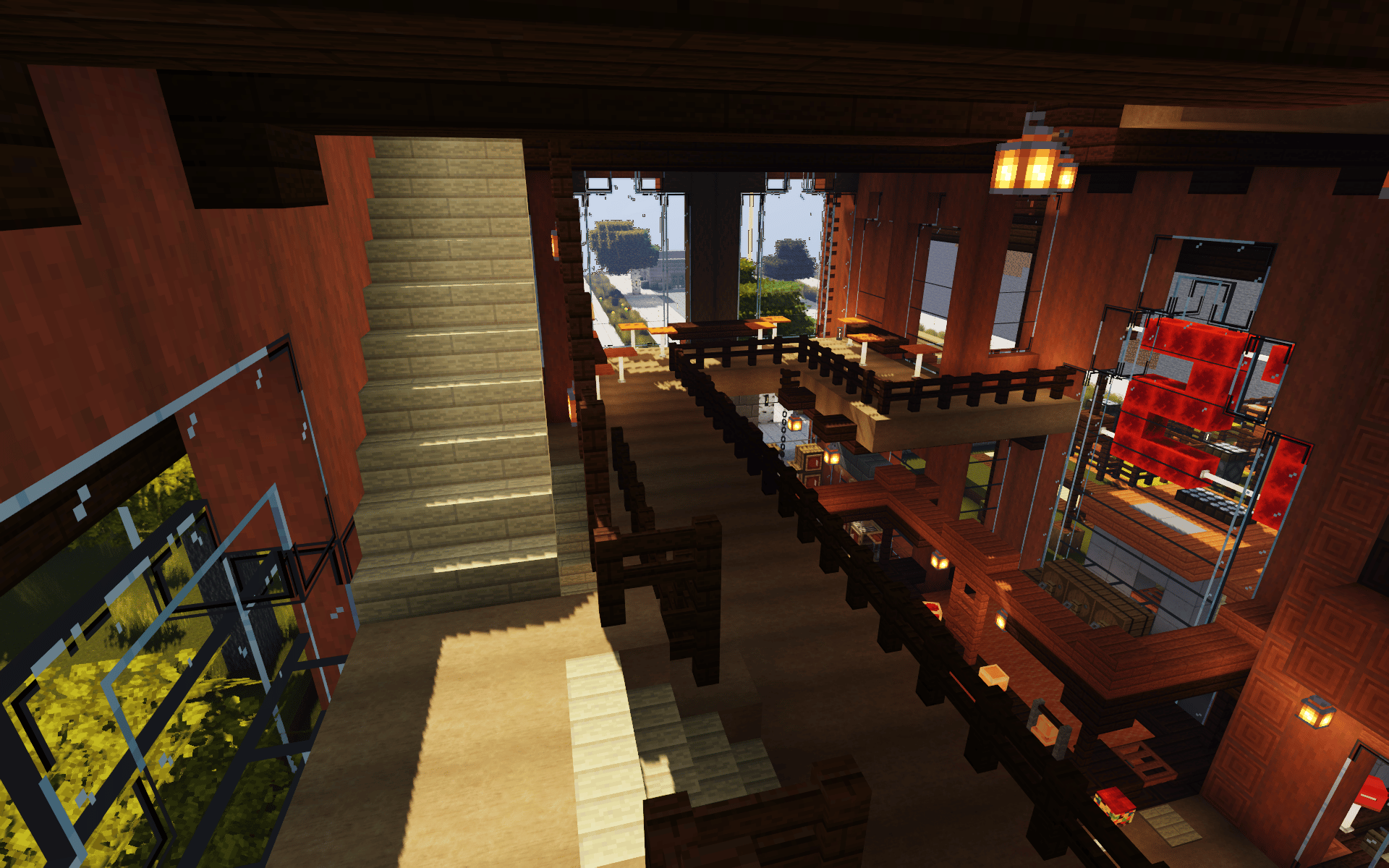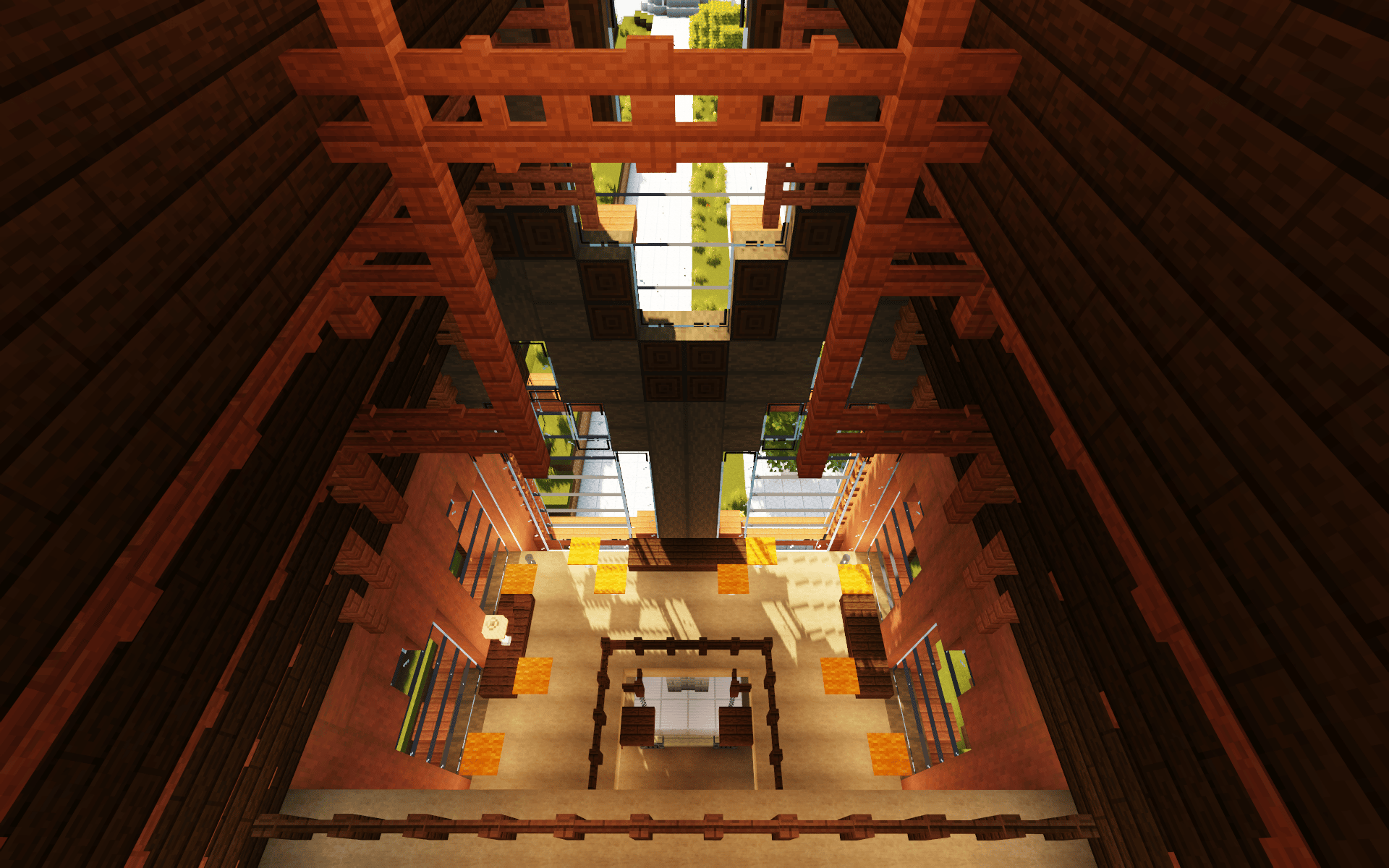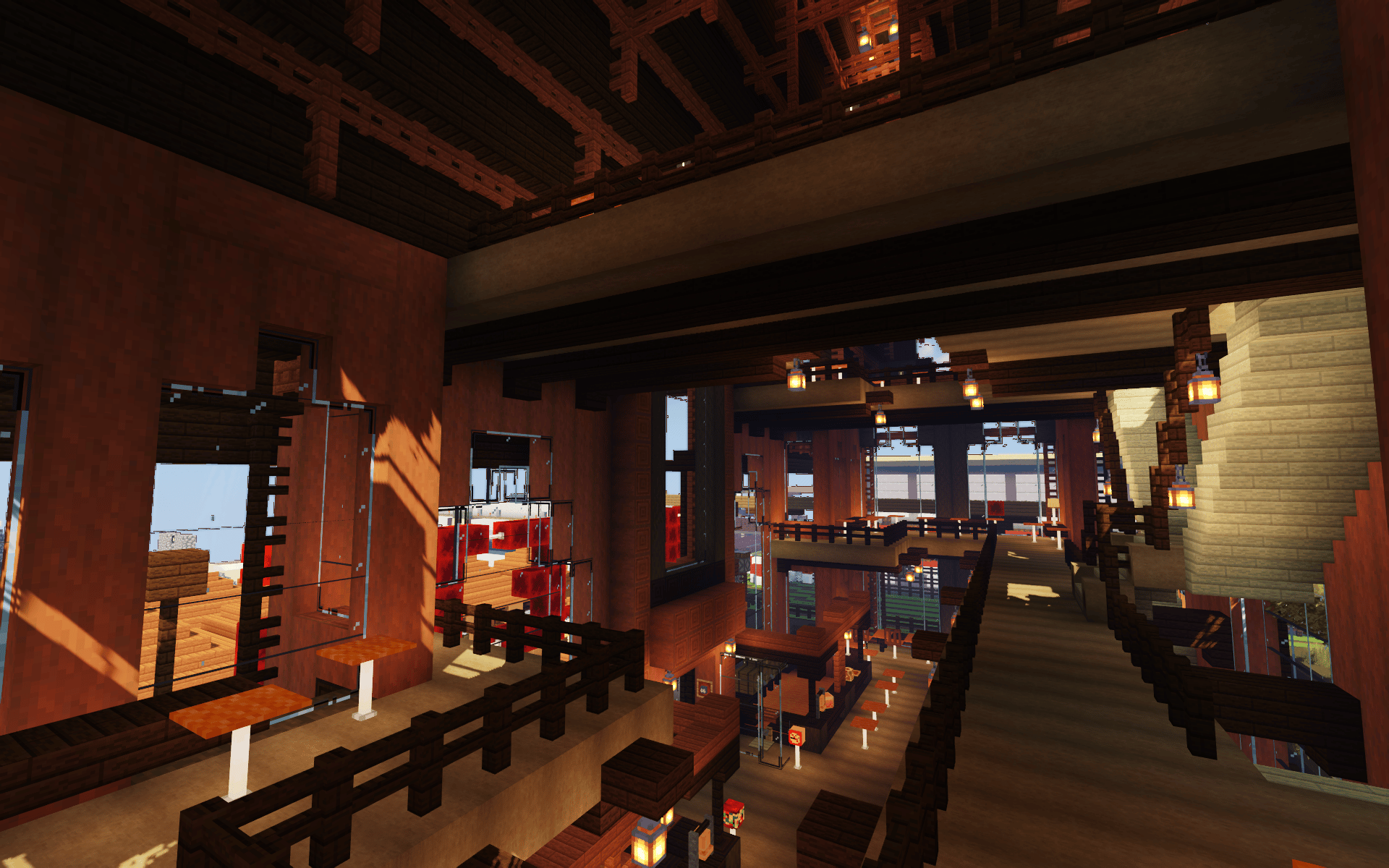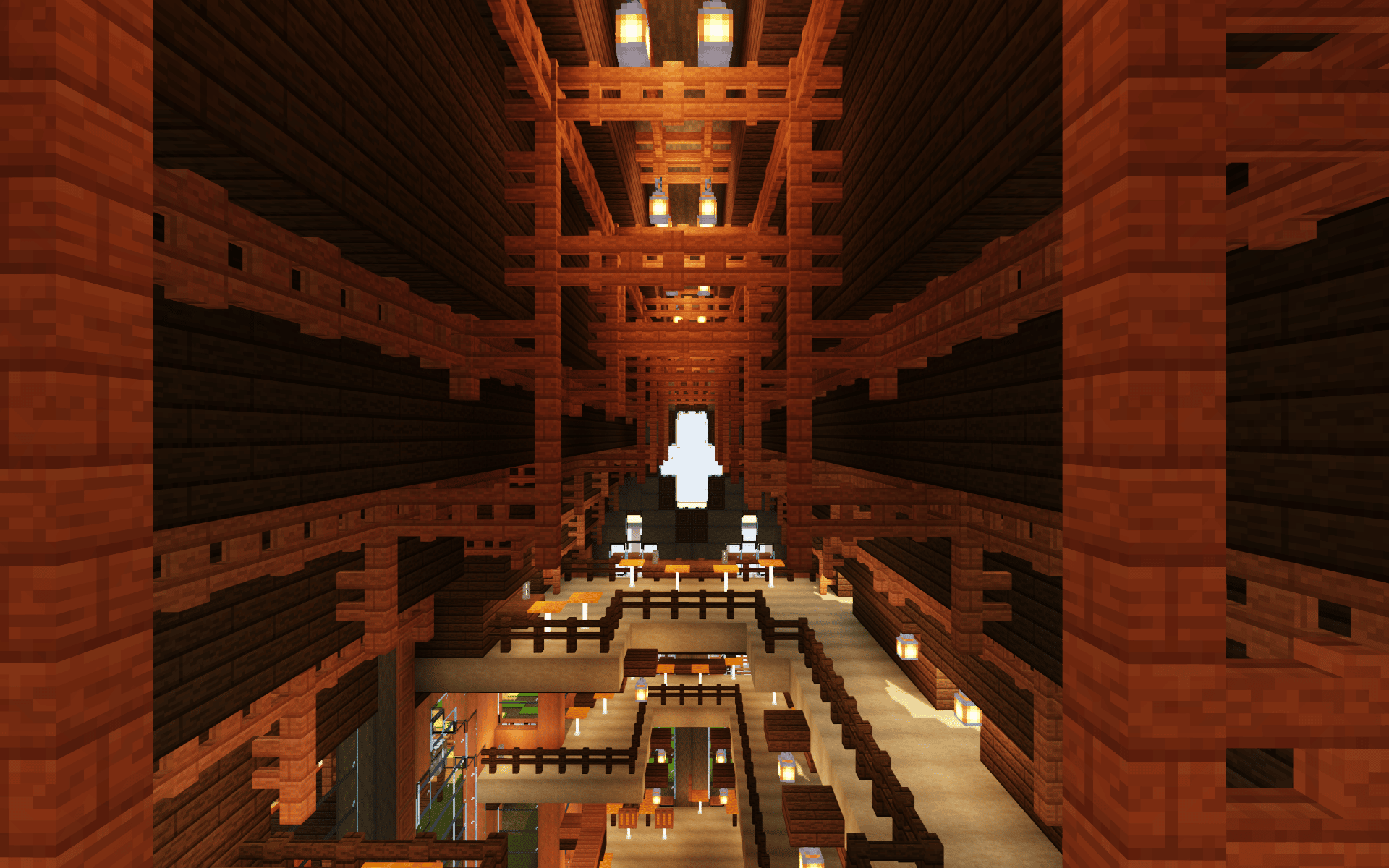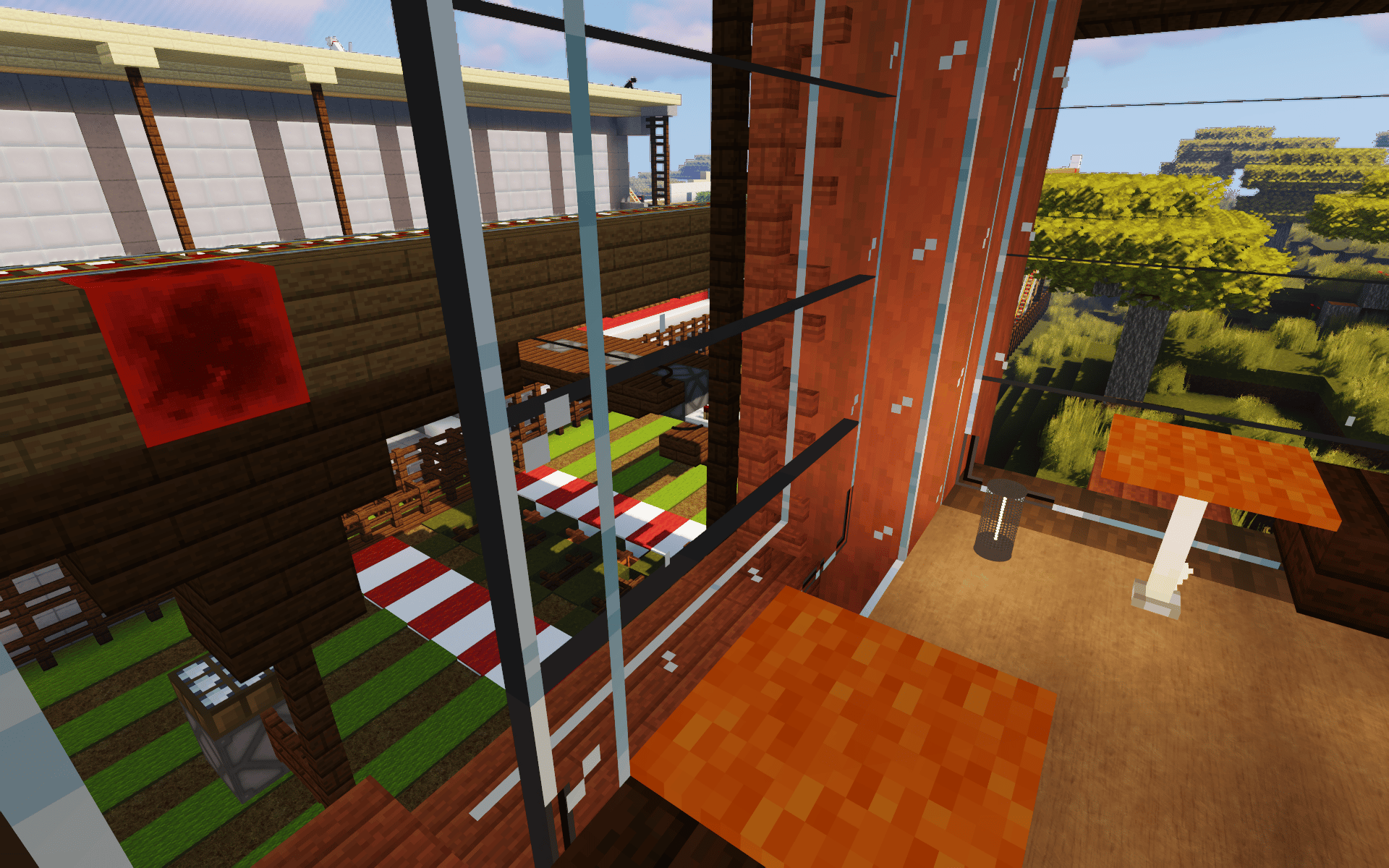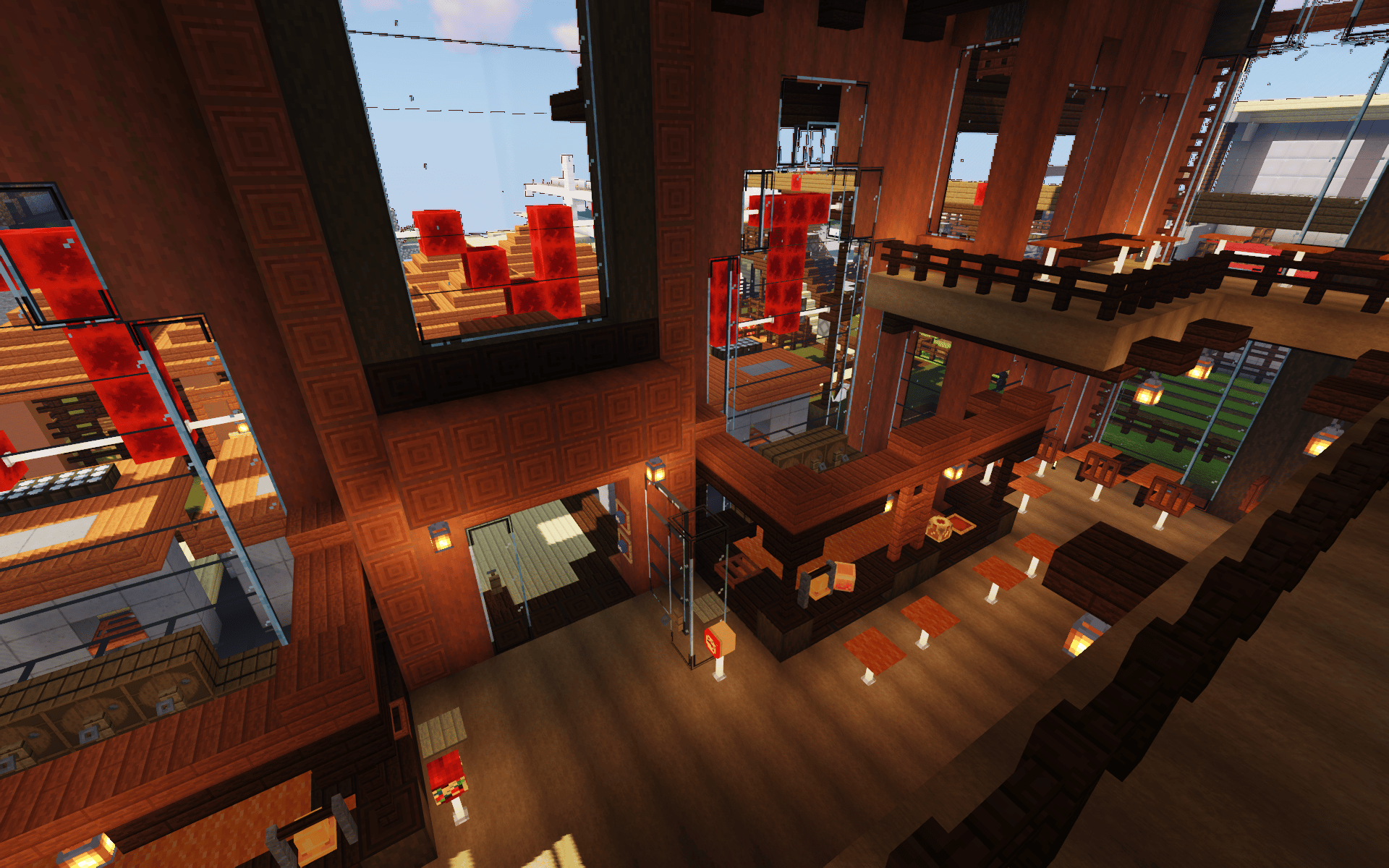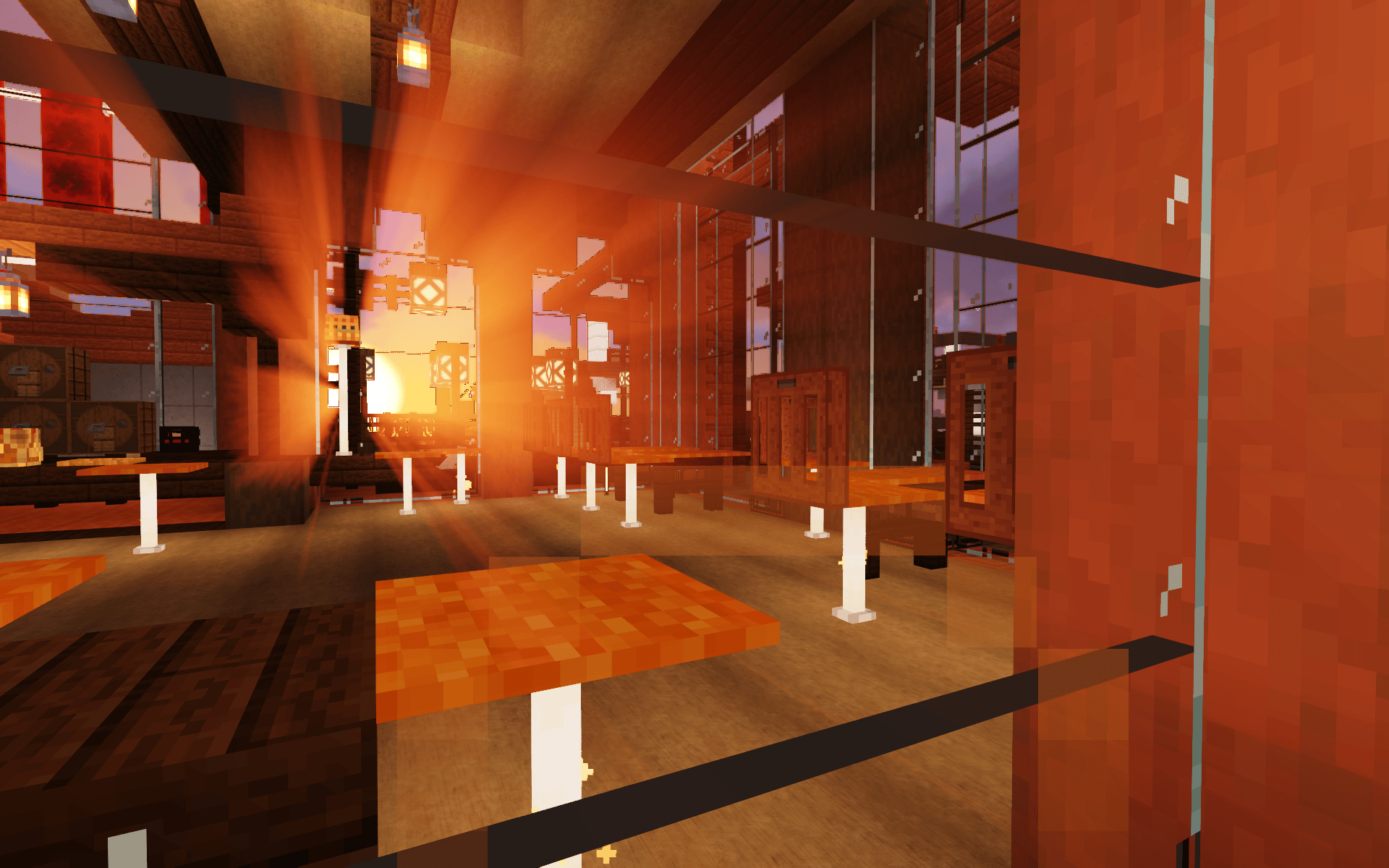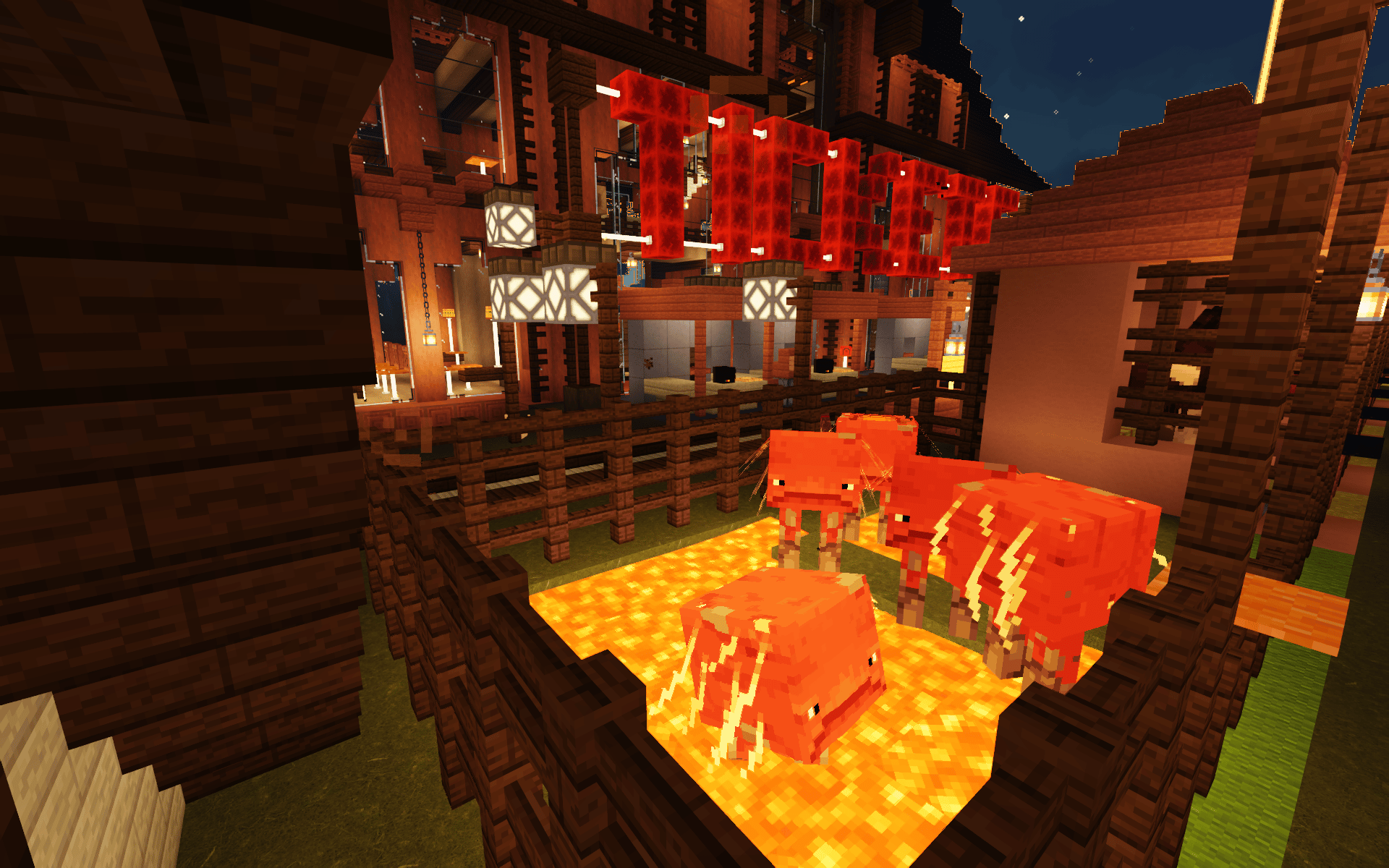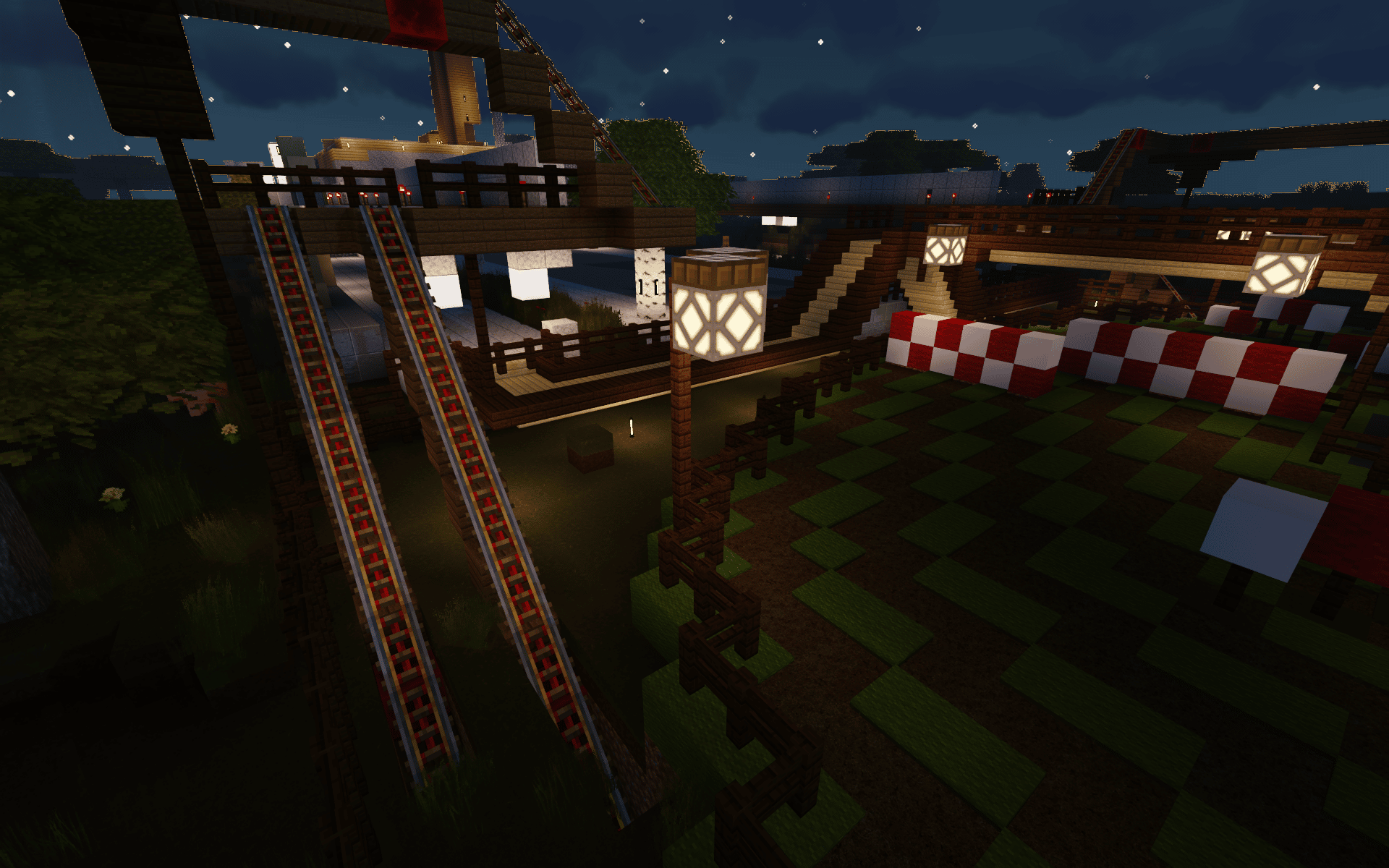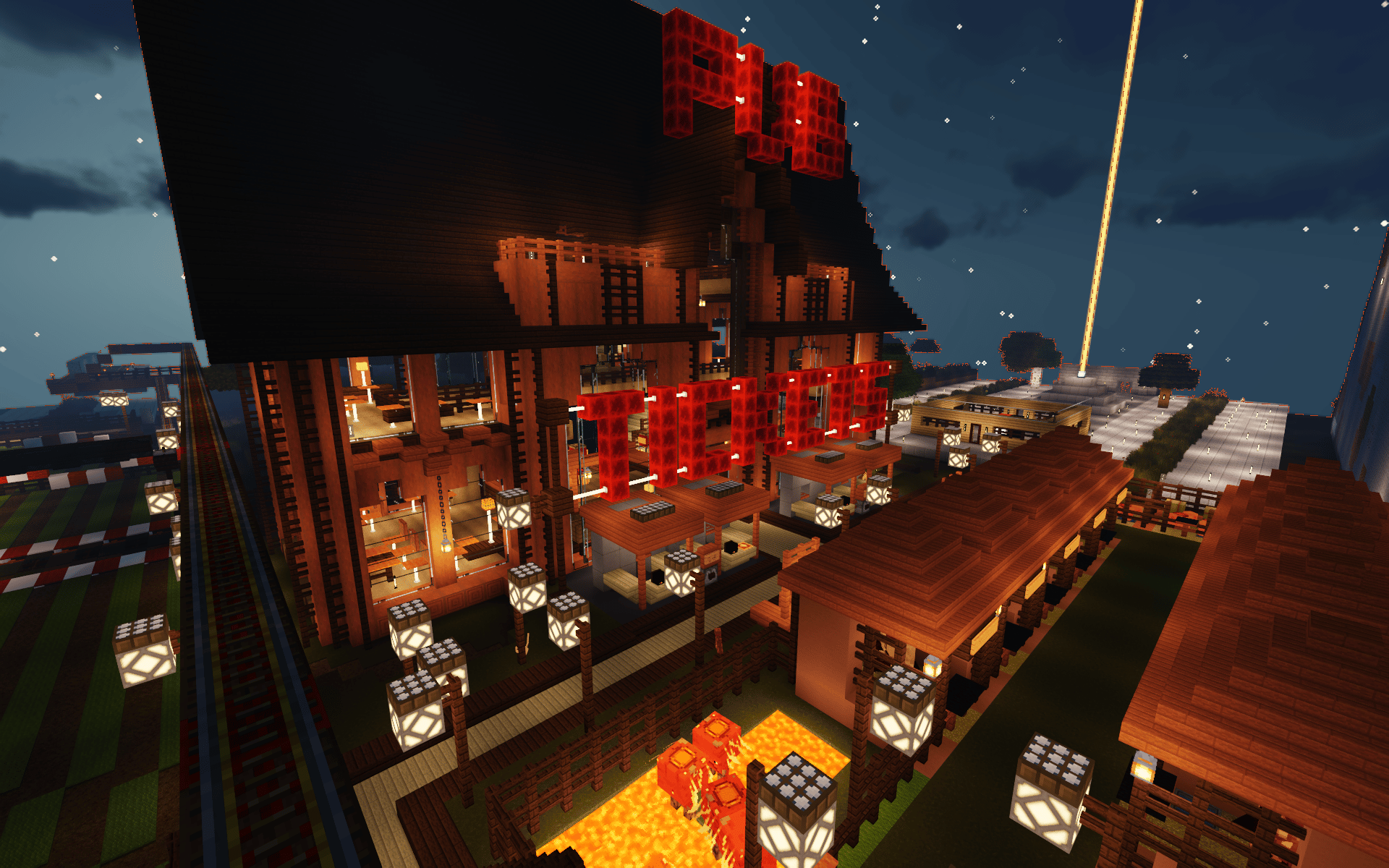 *Above photo set by Jimmy D
The Community
As everyone knows, an empty event space is but a mere shell of what could be.  So not the case with The Chia Horse and Pig Racetrack.  The day it opened a whole host of community members wandered by to check it out and contribute to the entertainment options.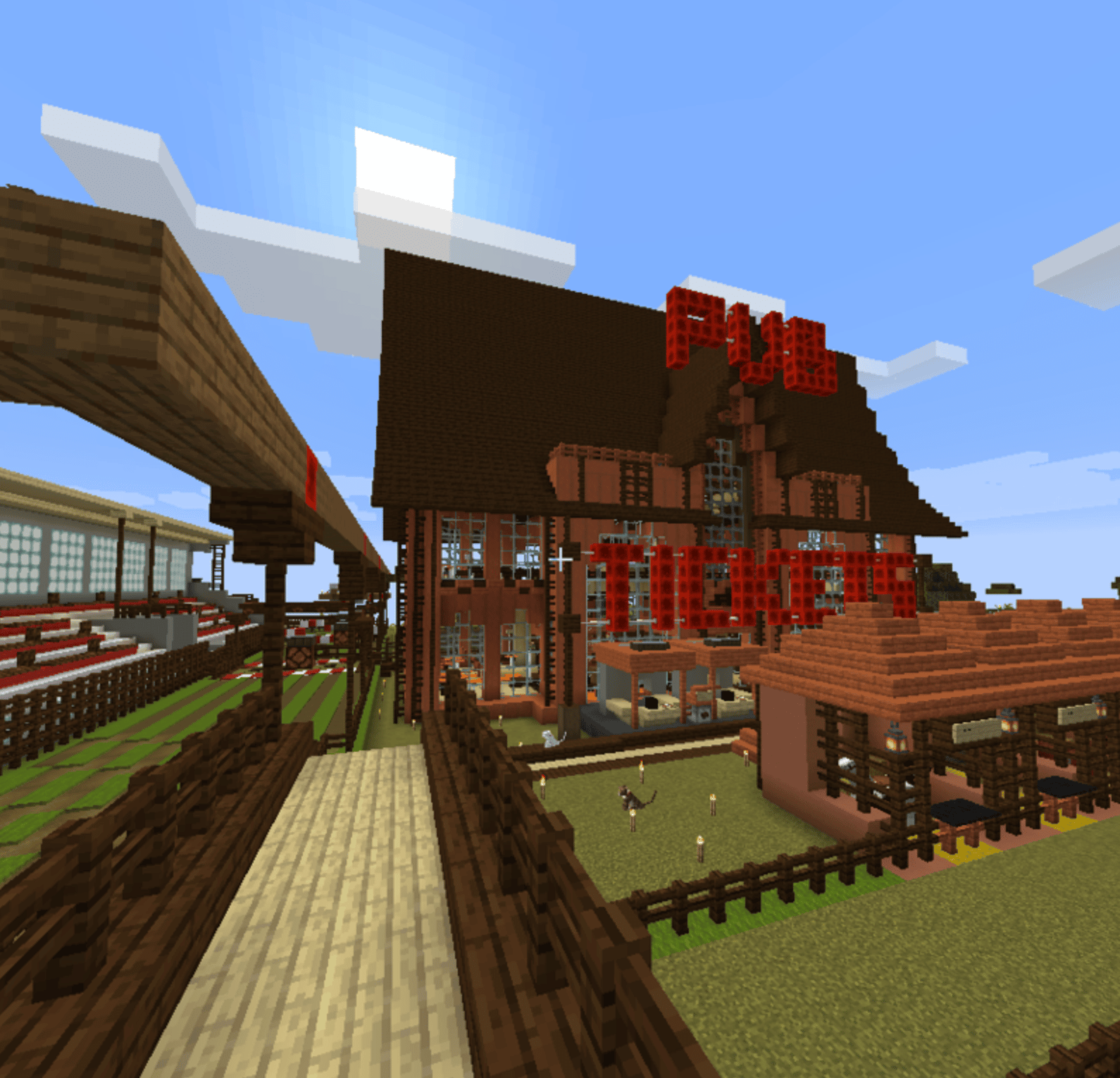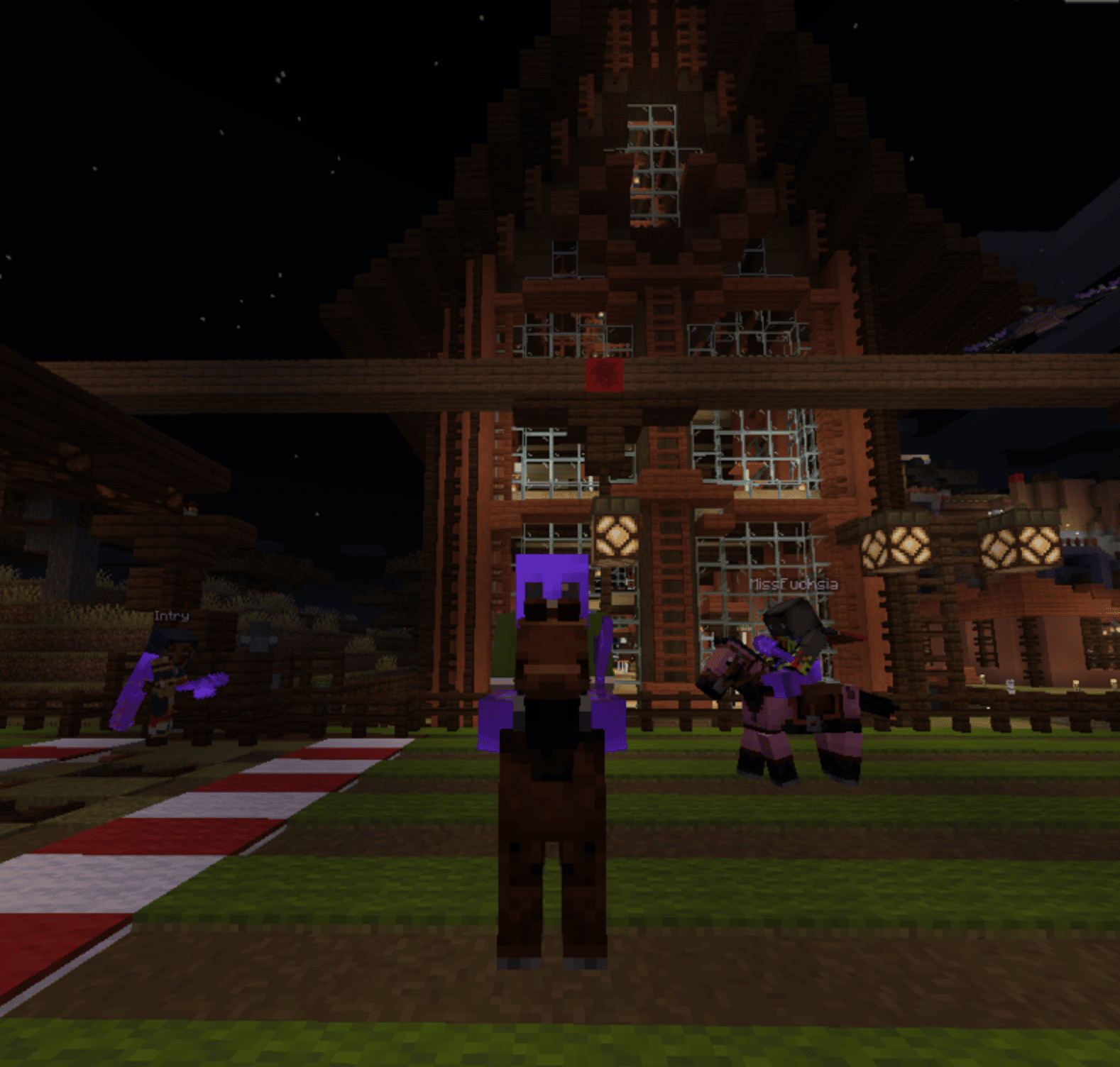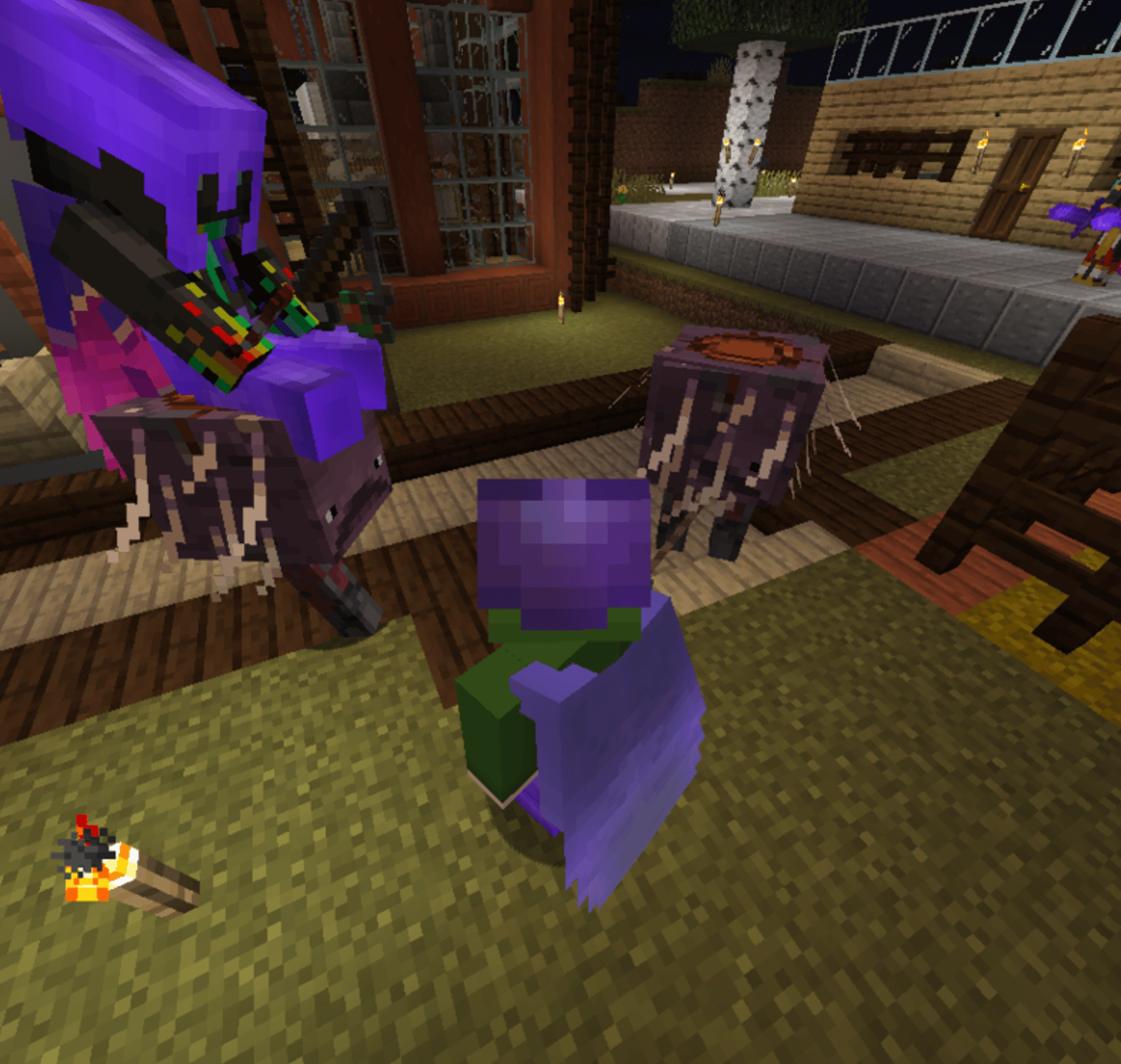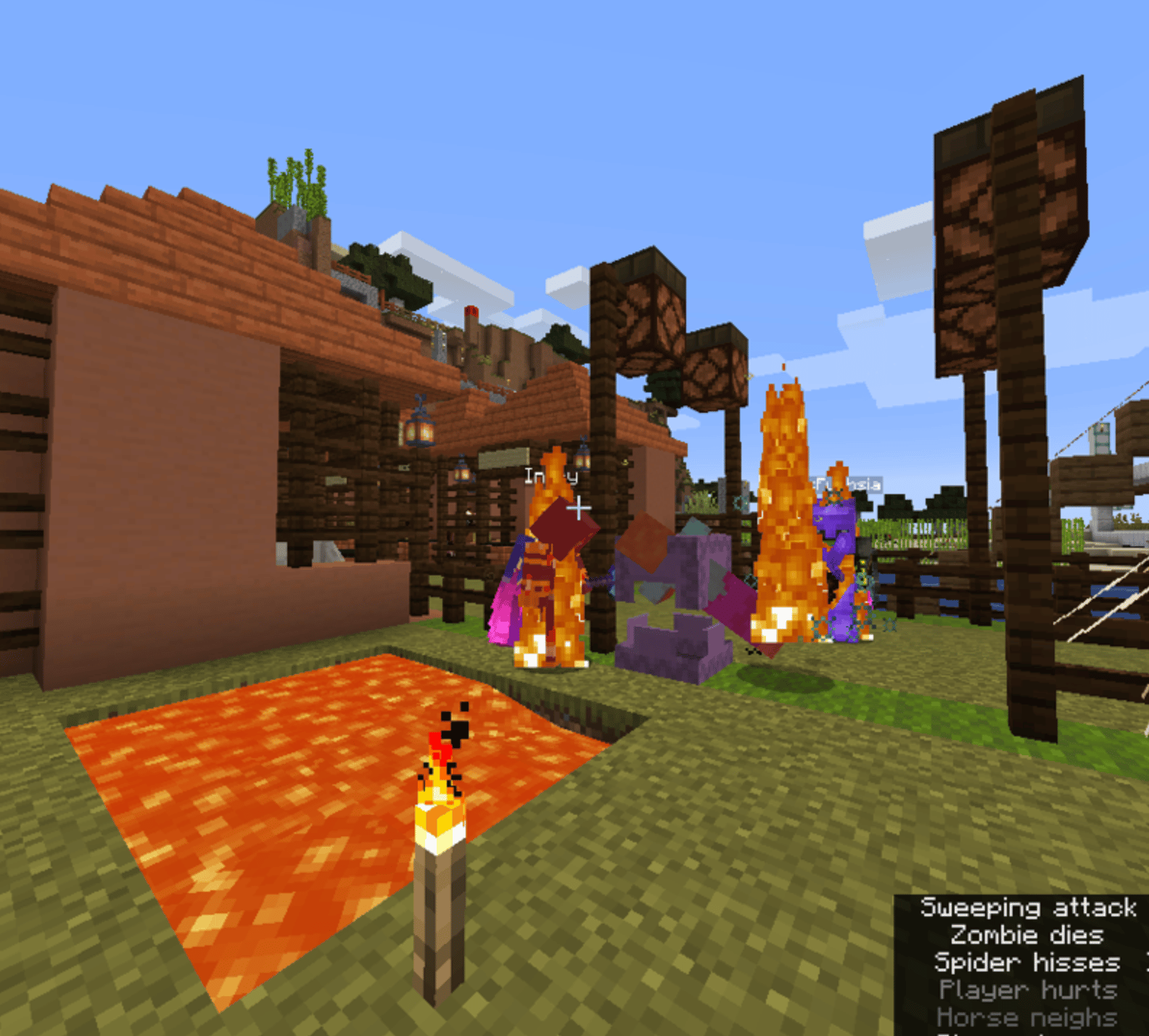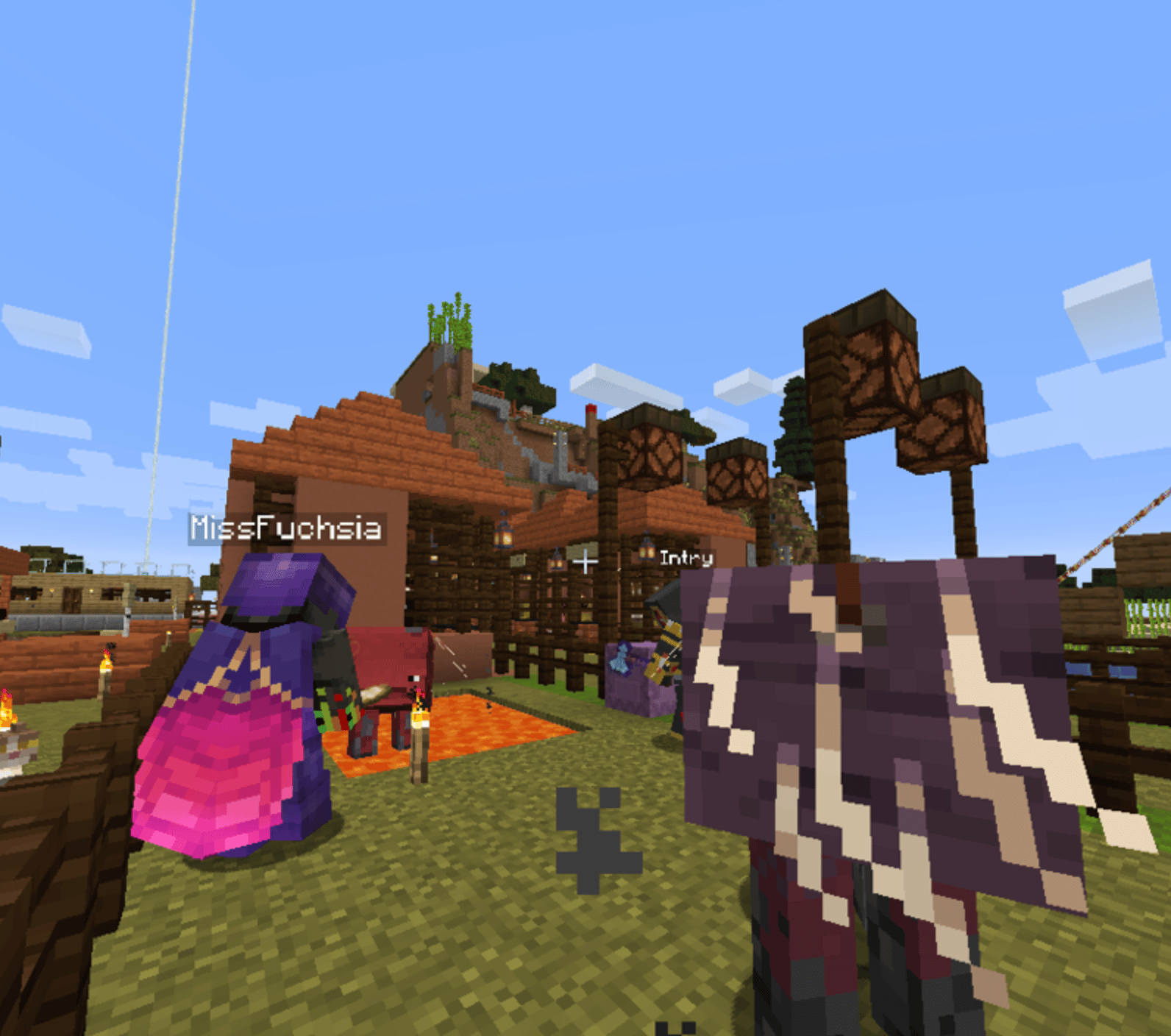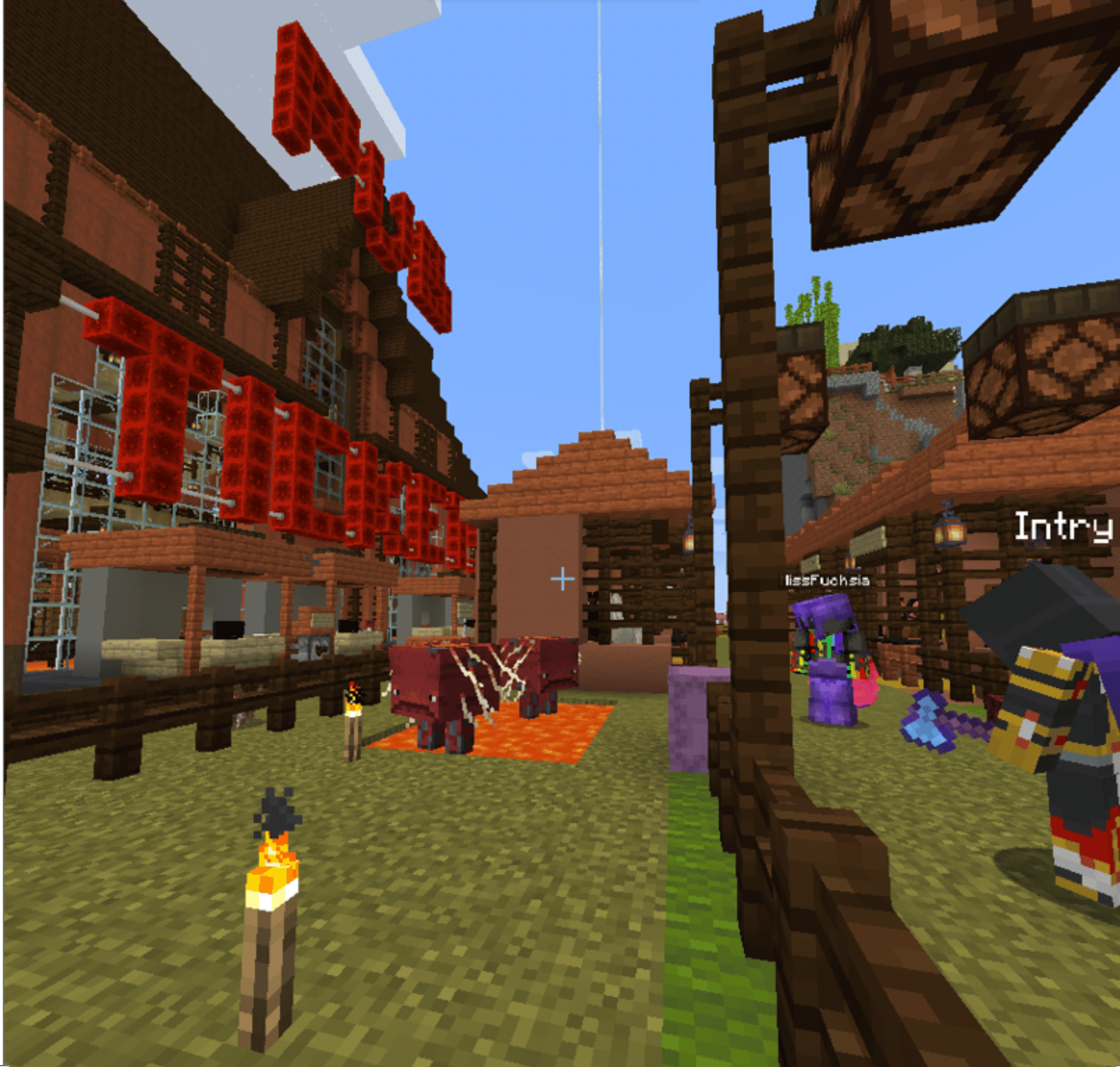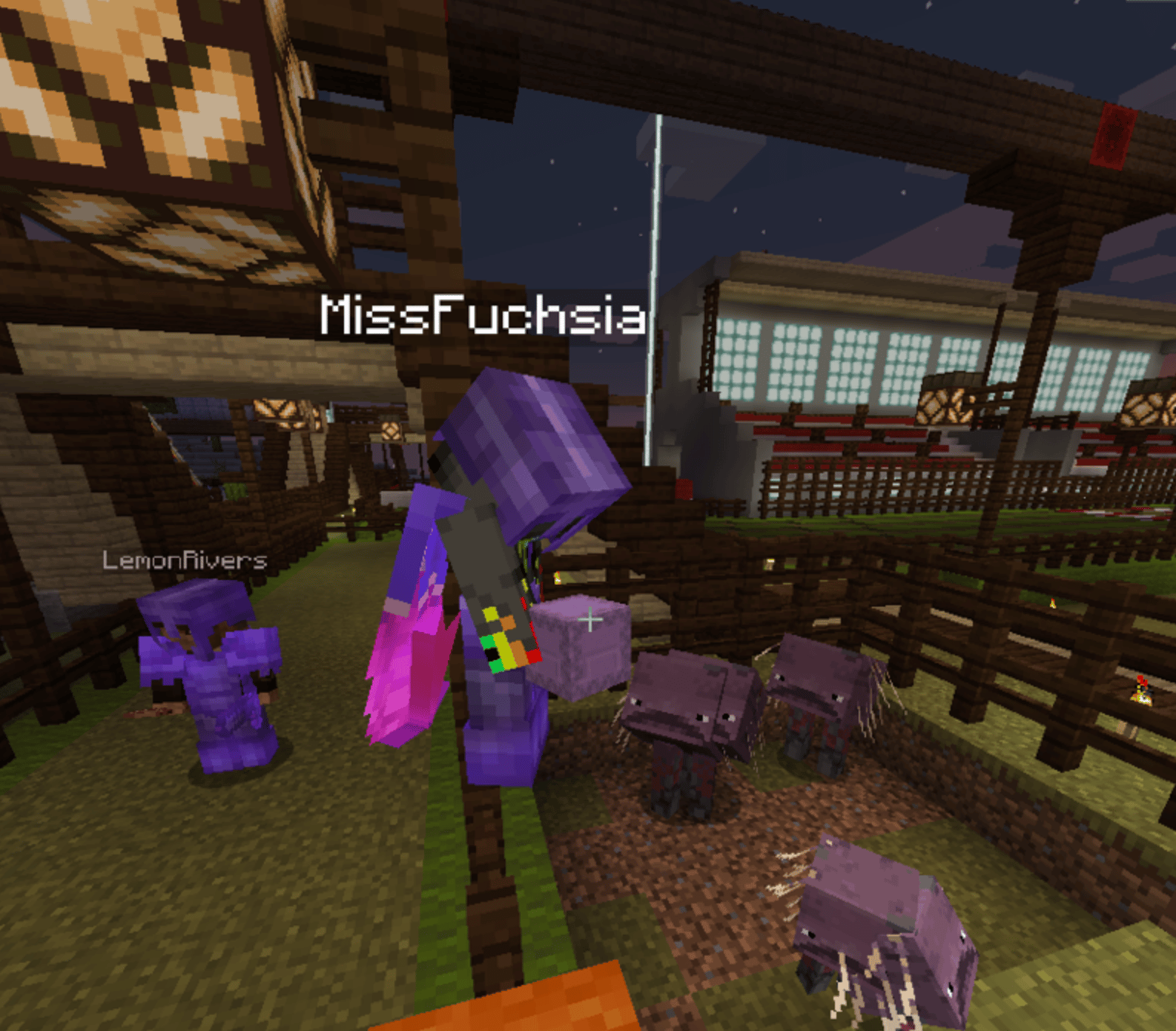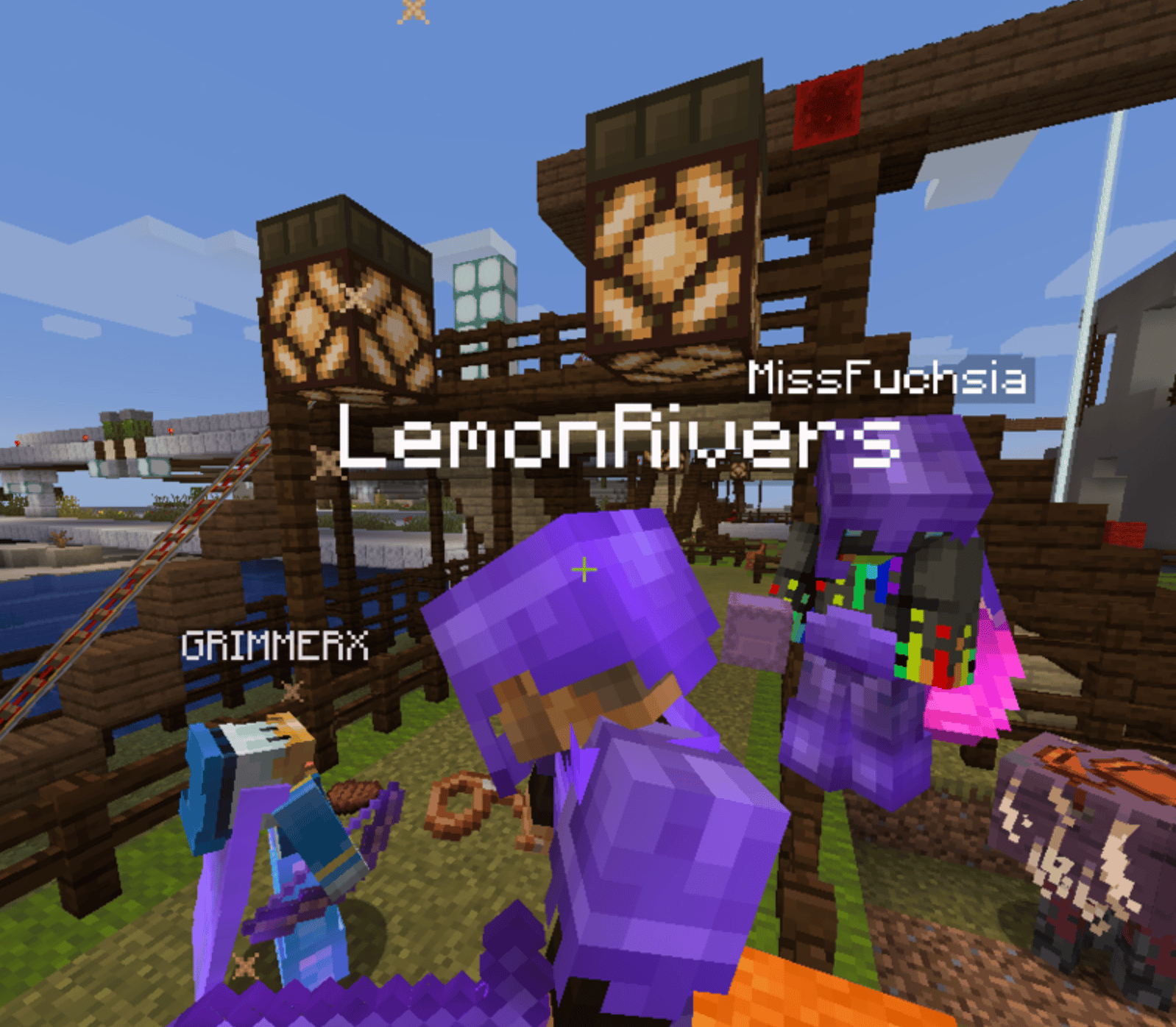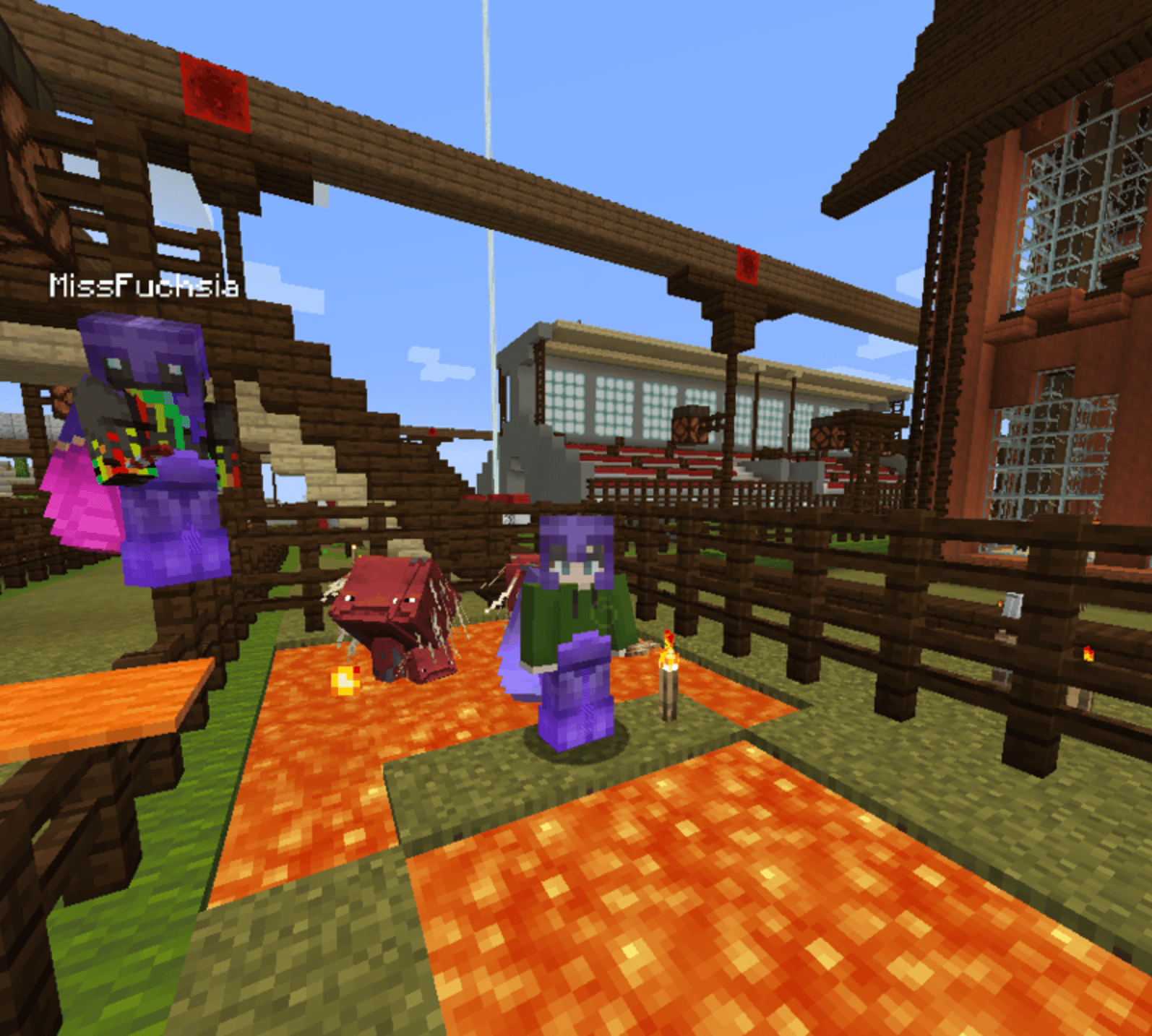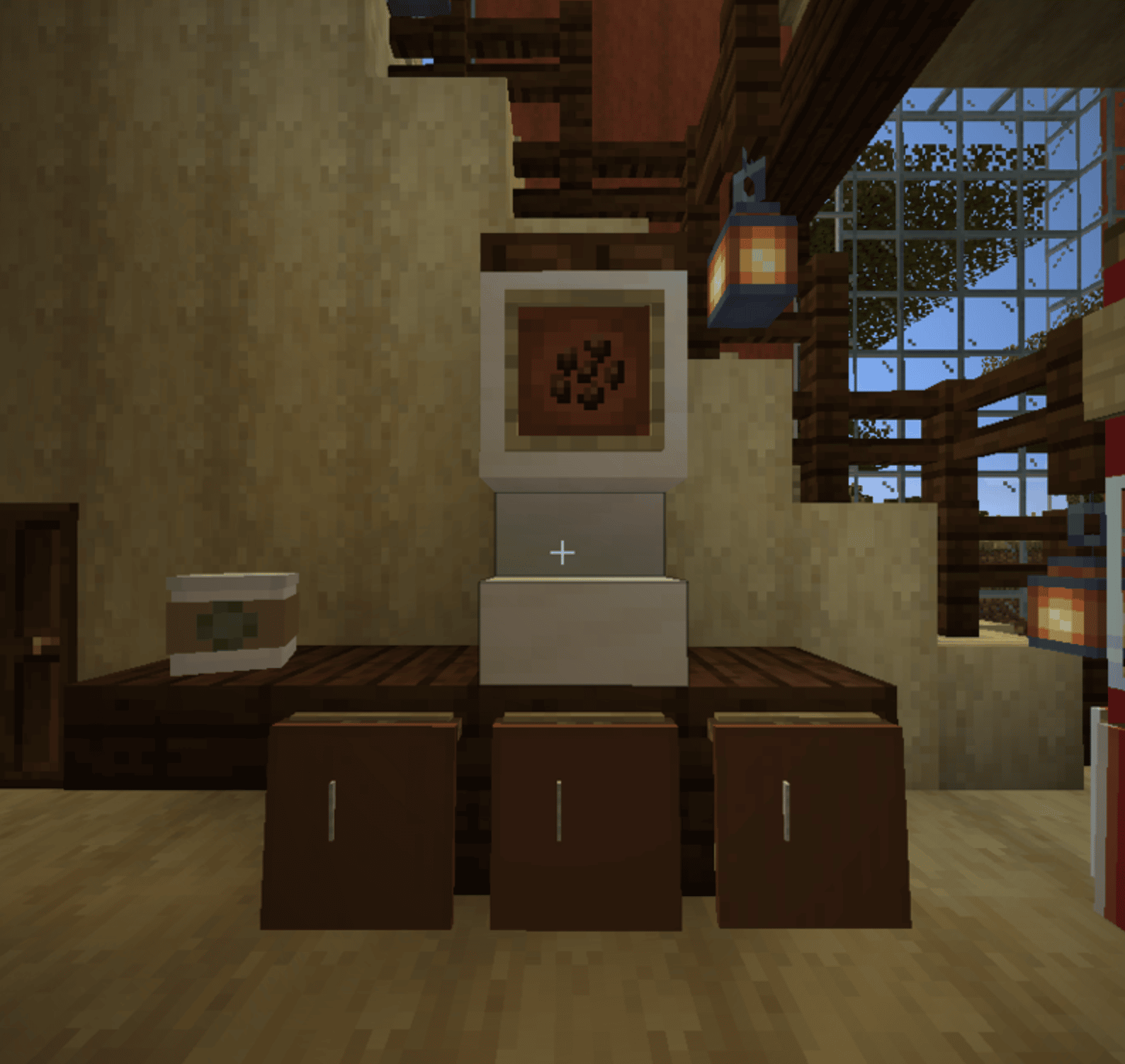 *Above images submitted by Chia
What Lies Beneath…
With phase one of the project pretty much complete and ready to begin hosting events, the creative team has moved on to completing the the subway below.  We cannot tell you exactly what will come of this even though we kinda know, for ruined surprises are no fun at all.  We just couldn't resist dropping at least a couple images in here to let those imaginative impulses run wild…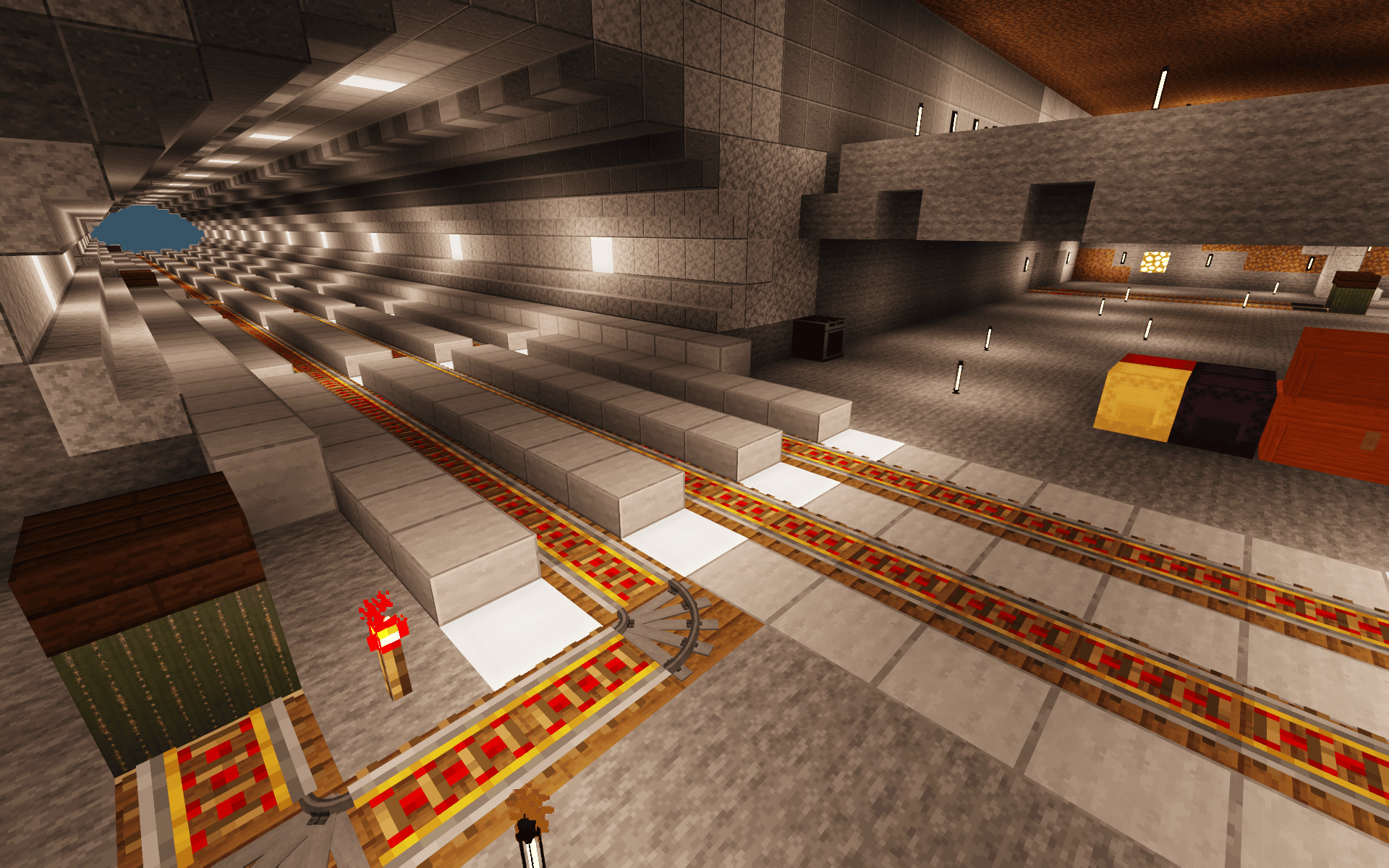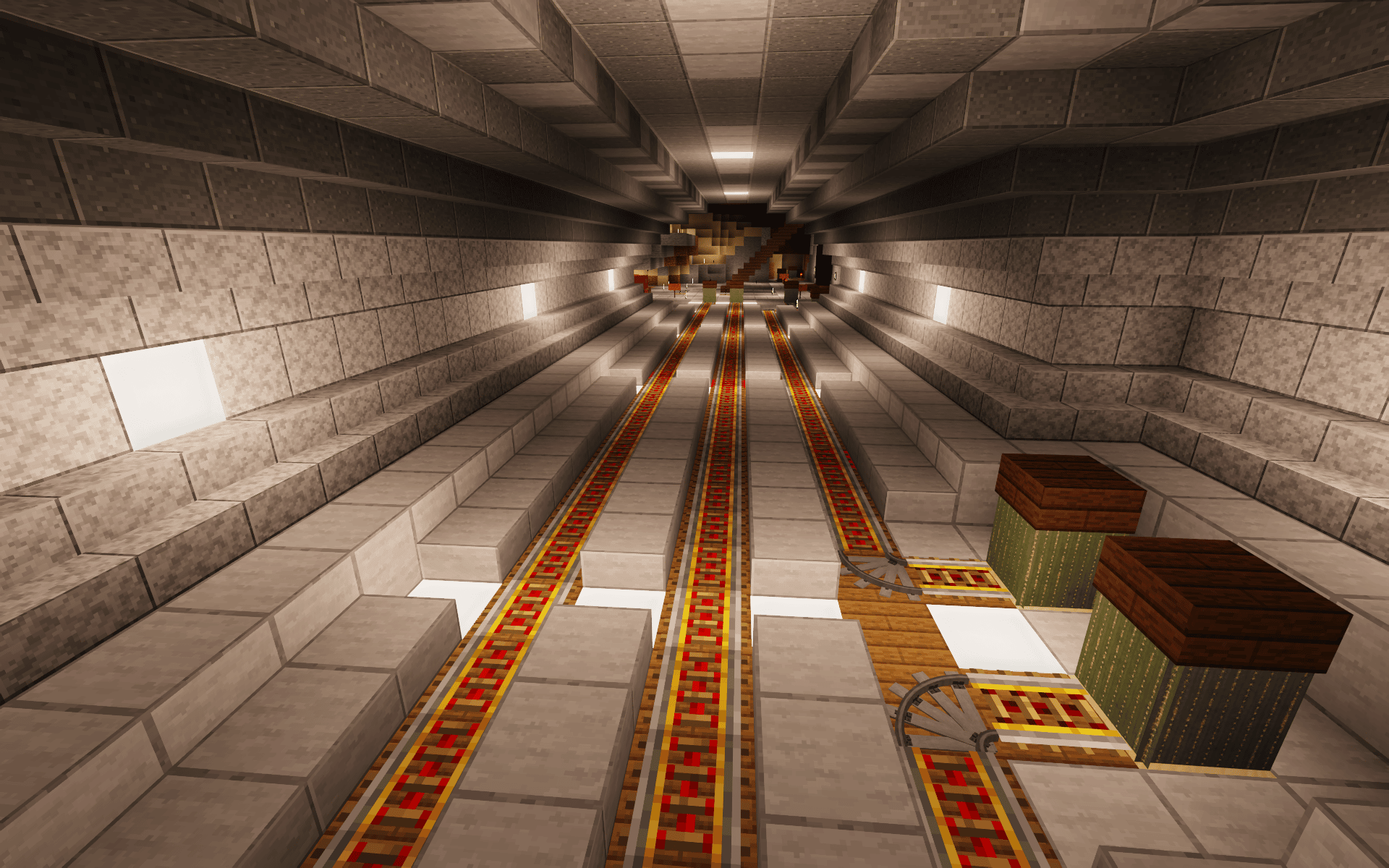 When all is said and done we suspect this Chik'in Ka'ah Horse and Pig Racing Track by Chia will surely be fit for the Uplift Olympics whenever such a time comes.  We are definitely looking forward in anticipation to both when official events commence and the subway has been completed.  In the meantime be sure to swing by and check it out for yourself, along with some of the other top notch builds and events by Chia featured right here on WhereWeHideTheAlpha.com.

Building Blocks of Inspirational Value is a series dedicated to the most amazing things done by exceptional members of our community.  More than just an amazing build or cool design, this feature series focuses on those and their perspectives that bring a higher order to both what we do here in the metaverse and the brother space to which we are enveloped in.  With a focus on value for the community at large, this series features those that through their efforts help to uplift us all.
The Uplift World Official Links
* Article published by Jimmy D from images and text submitted by Chiapet.