It's always interesting to note the deeper reflections behind ones choices for builds here in the metaverse.  Sometimes real life has a way of creeping up on us and forcing us to take a step back from the things we enjoy most, so it's more than understandable that when Ebeneezer first bought his Gratitude pack for $200 he had contradicting notions of opening it or flipping it due to some unavoidable real world concerns.  In the end he decided to open it and was surprised to score a 250×250 plot.  Right away he knew he had to do something big.
In all honesty, not a lot of thought needed to go into choosing what to build.  He knew he wanted to go as big as possible and hoped to someday turn it into a PVP area, so the idea of the Colosseum was a no brainer.  Of course having his brother HILT82 on hand to both help with the build and teach him what he needed to know about playing the game was a pretty big benefit, and one of the only reasons Ebeneezer had the will to embark upon something so challenging.  Add to that the building aid and donation efforts of DaveQ, and what this crew has come up with is quite spectacular to say the least.  
Welcome to the Colosseum in Gratitude (4700, 1600), an interesting take on a historical place born from a survival world of snow and ice.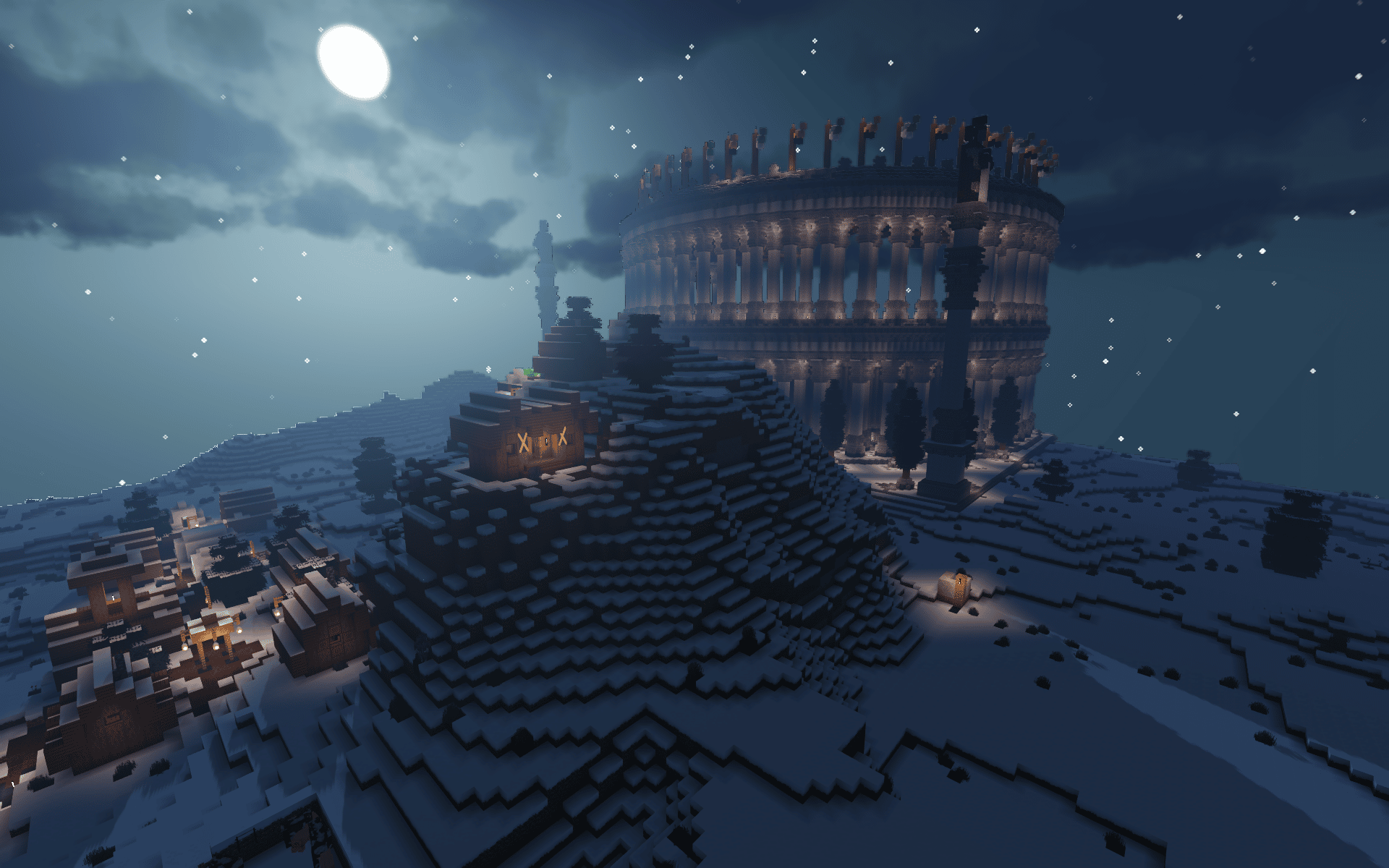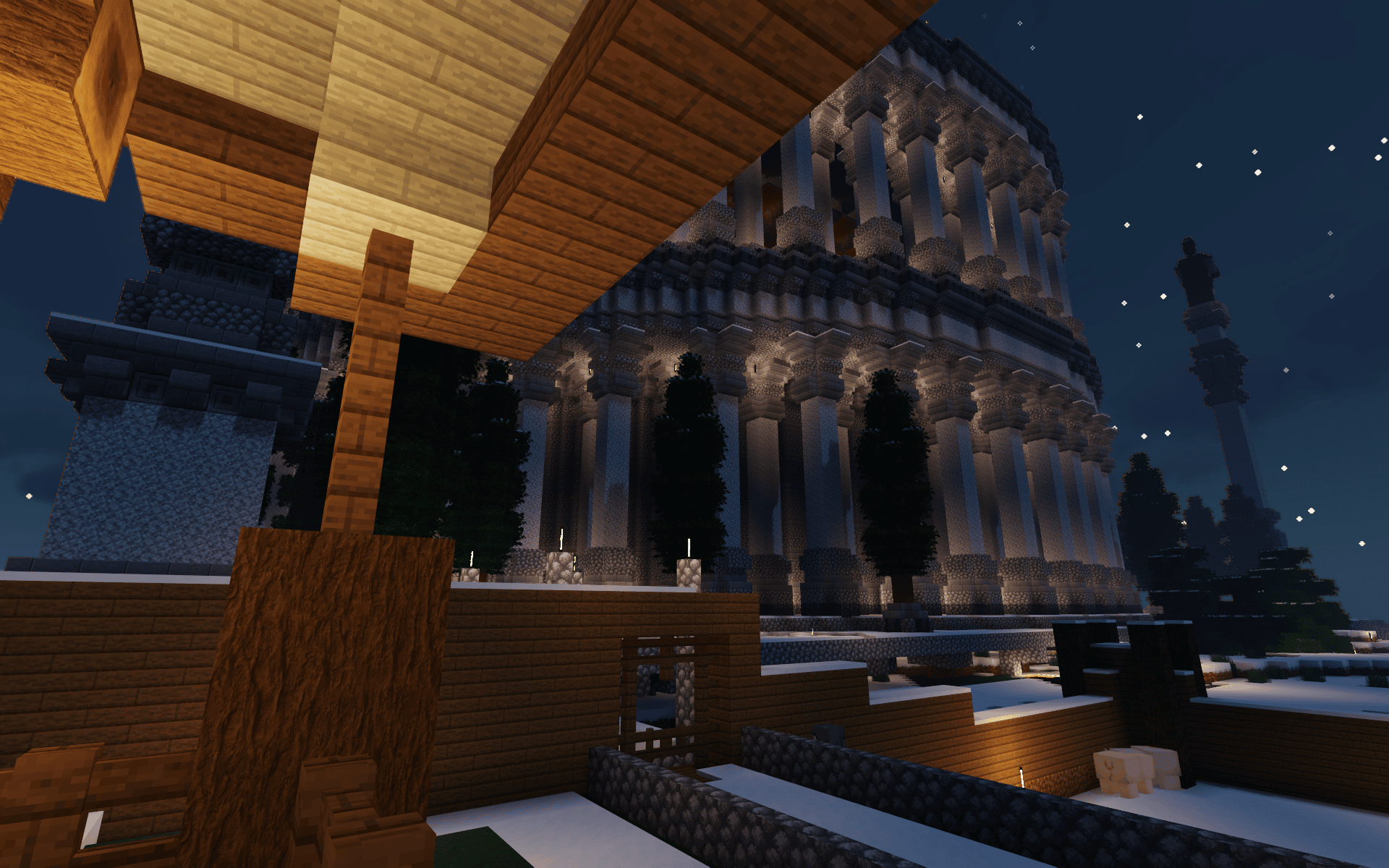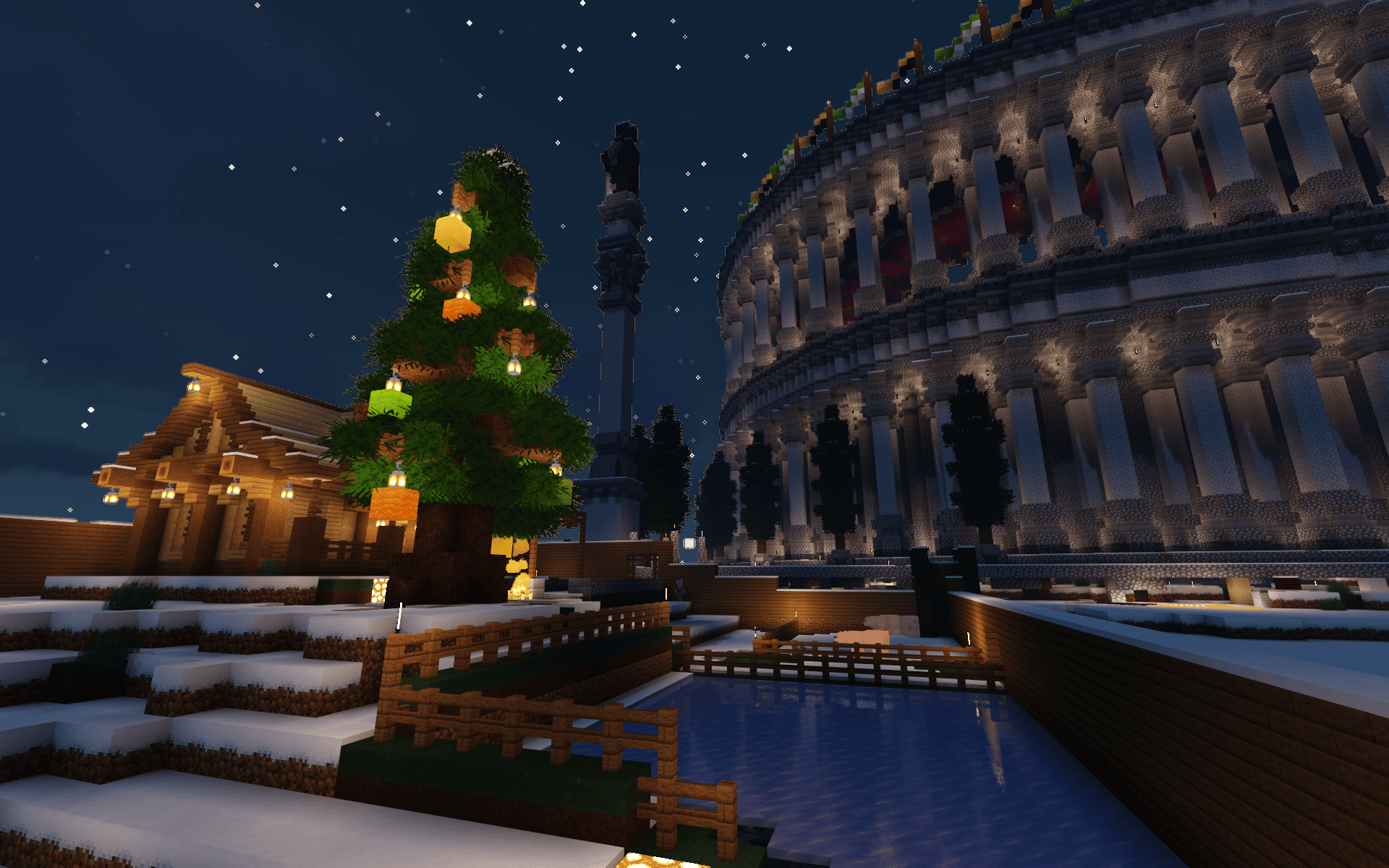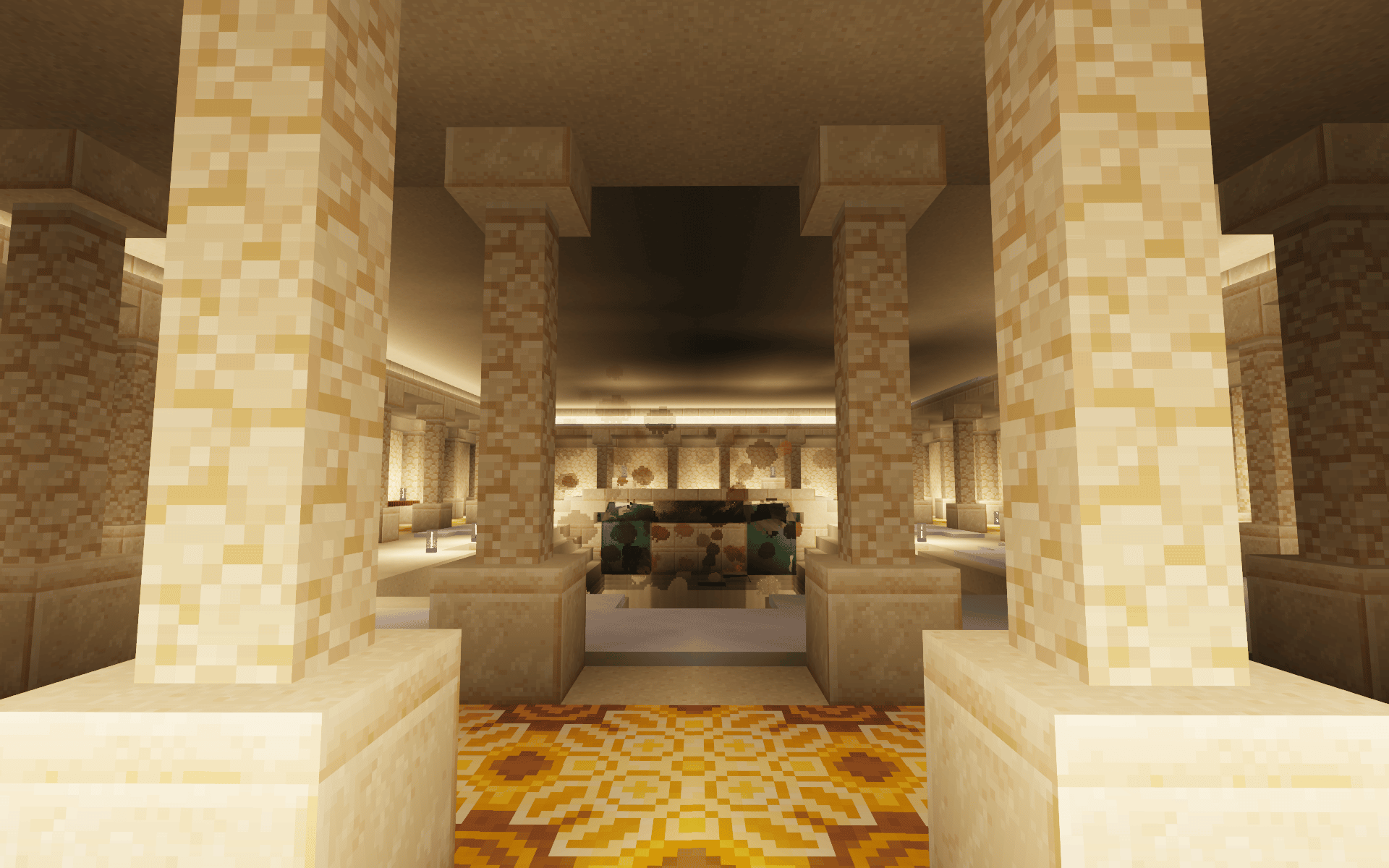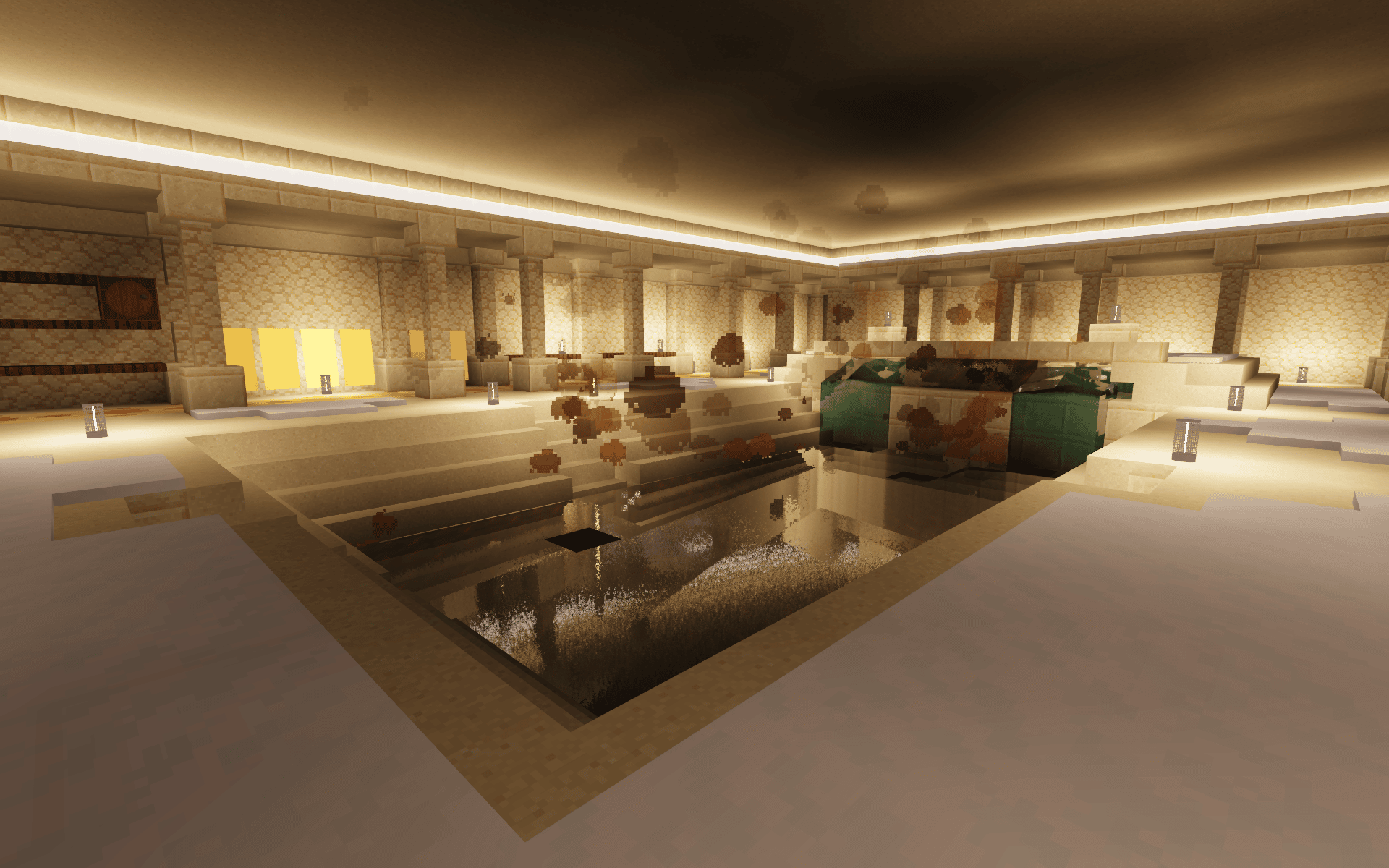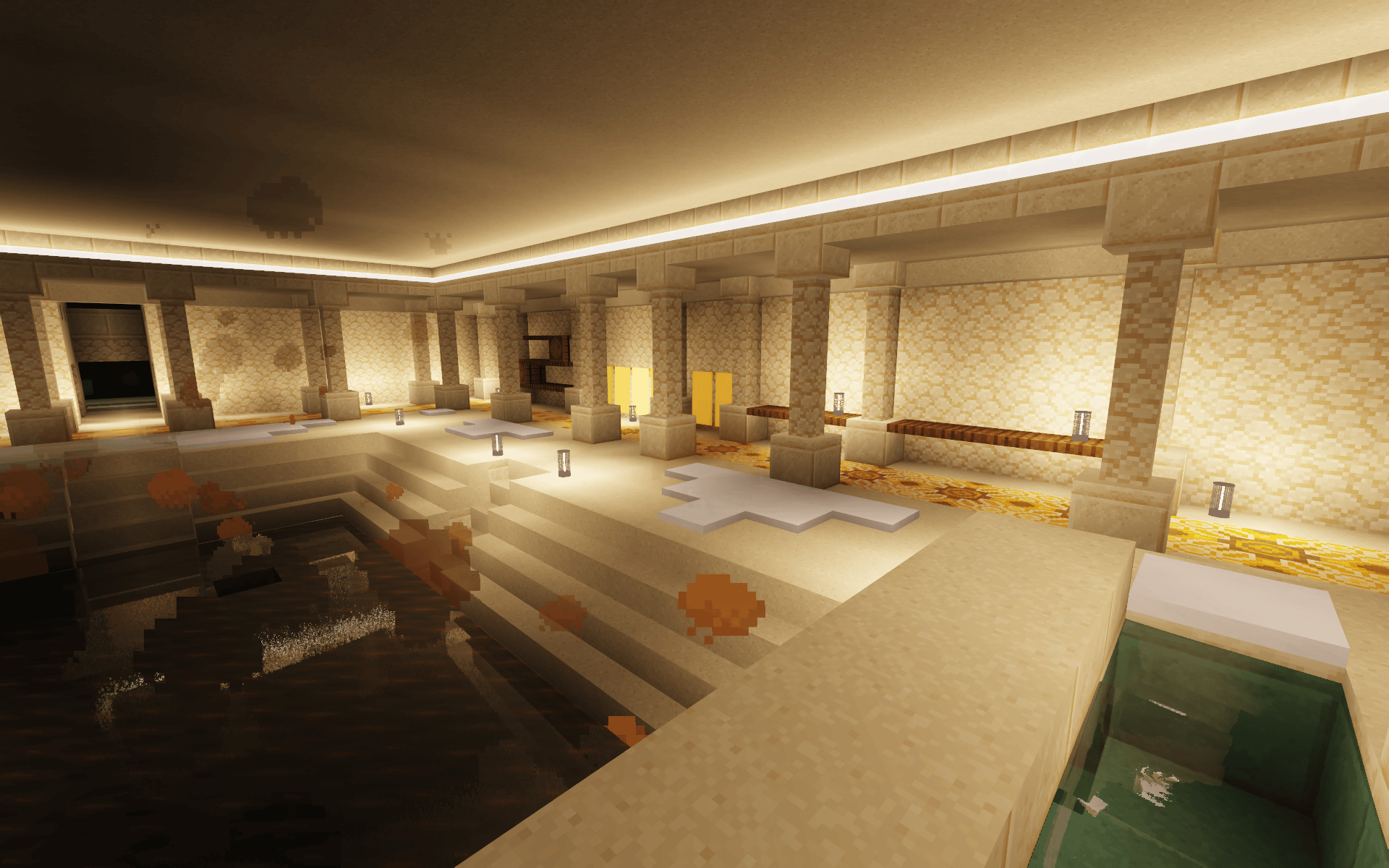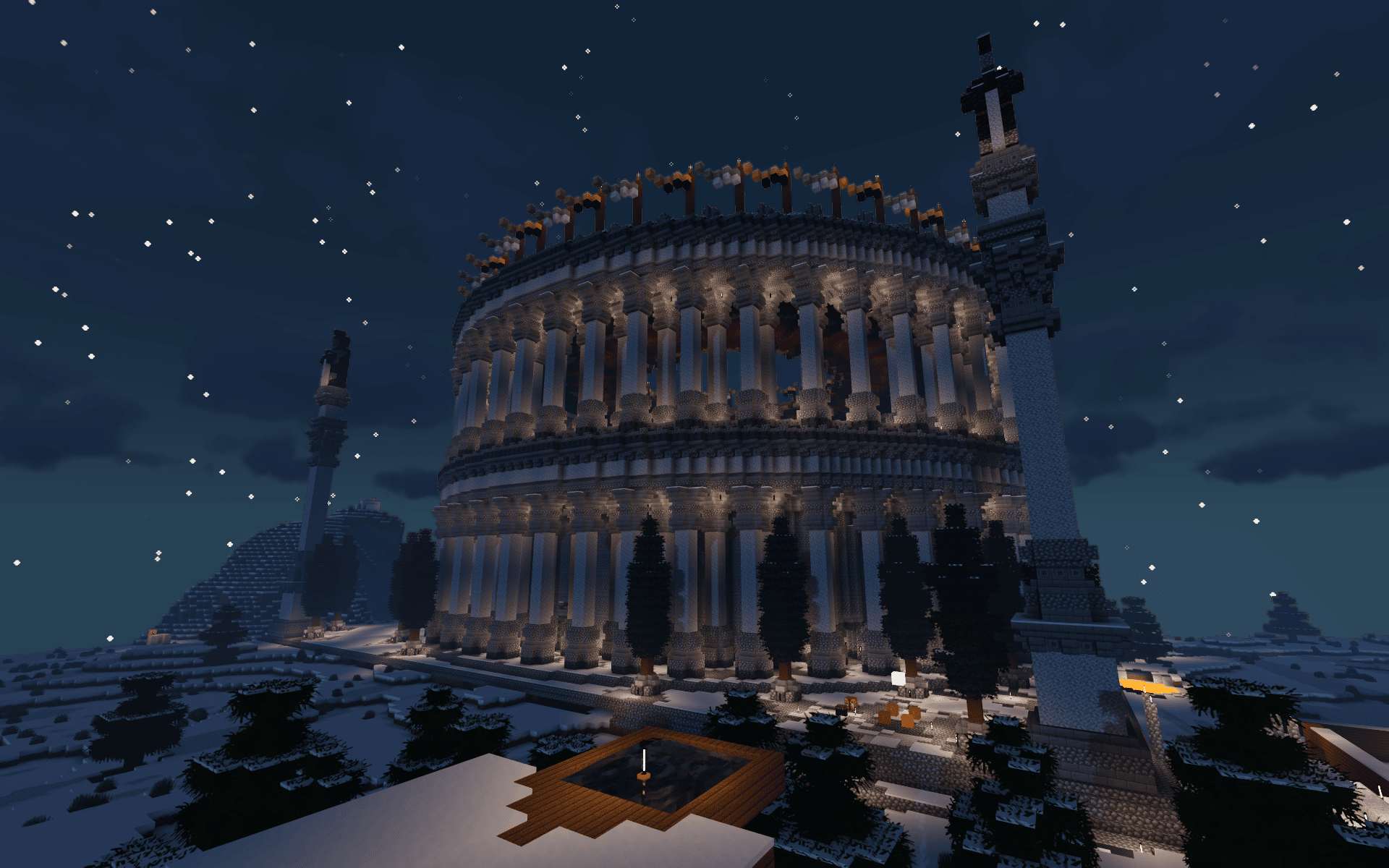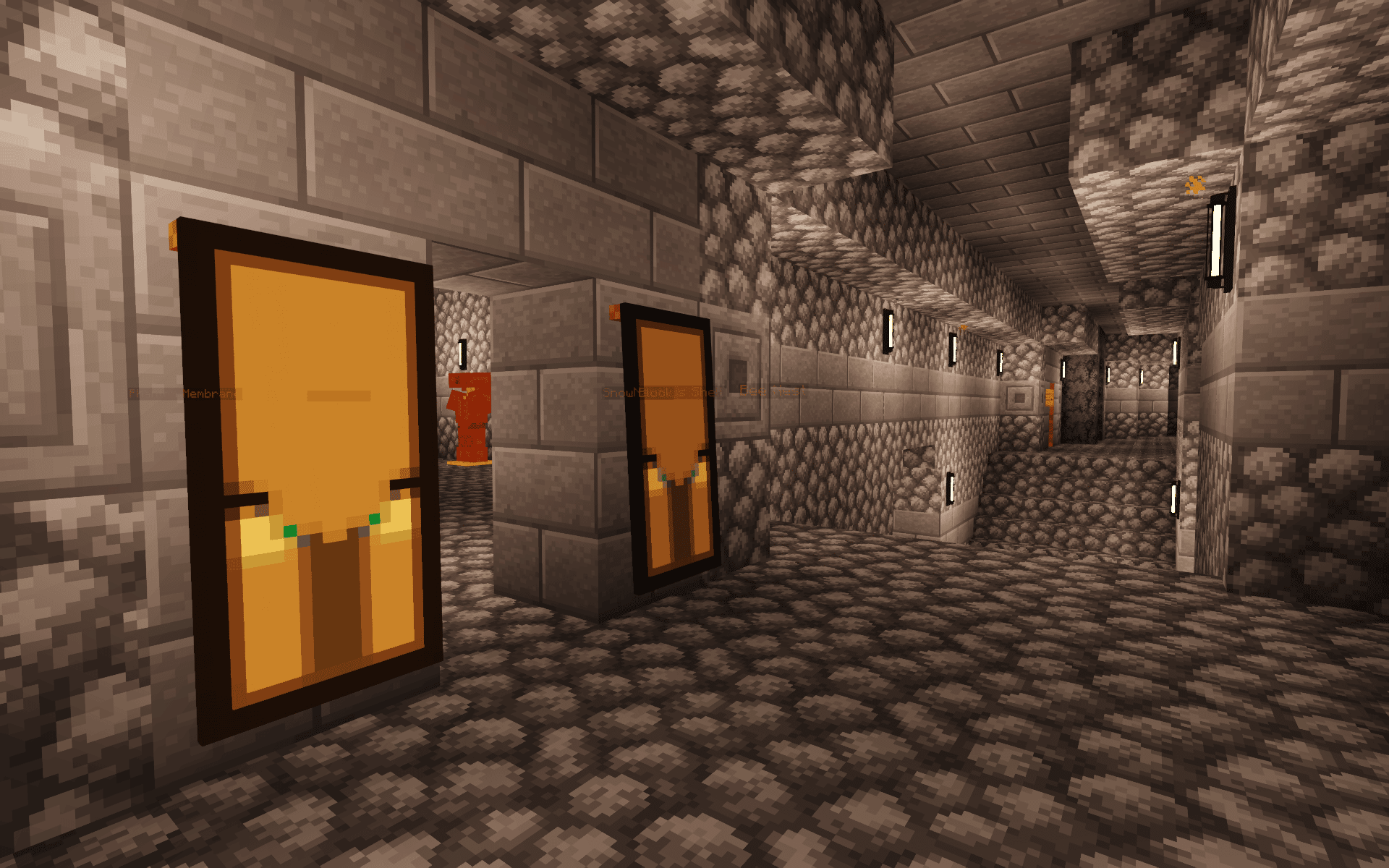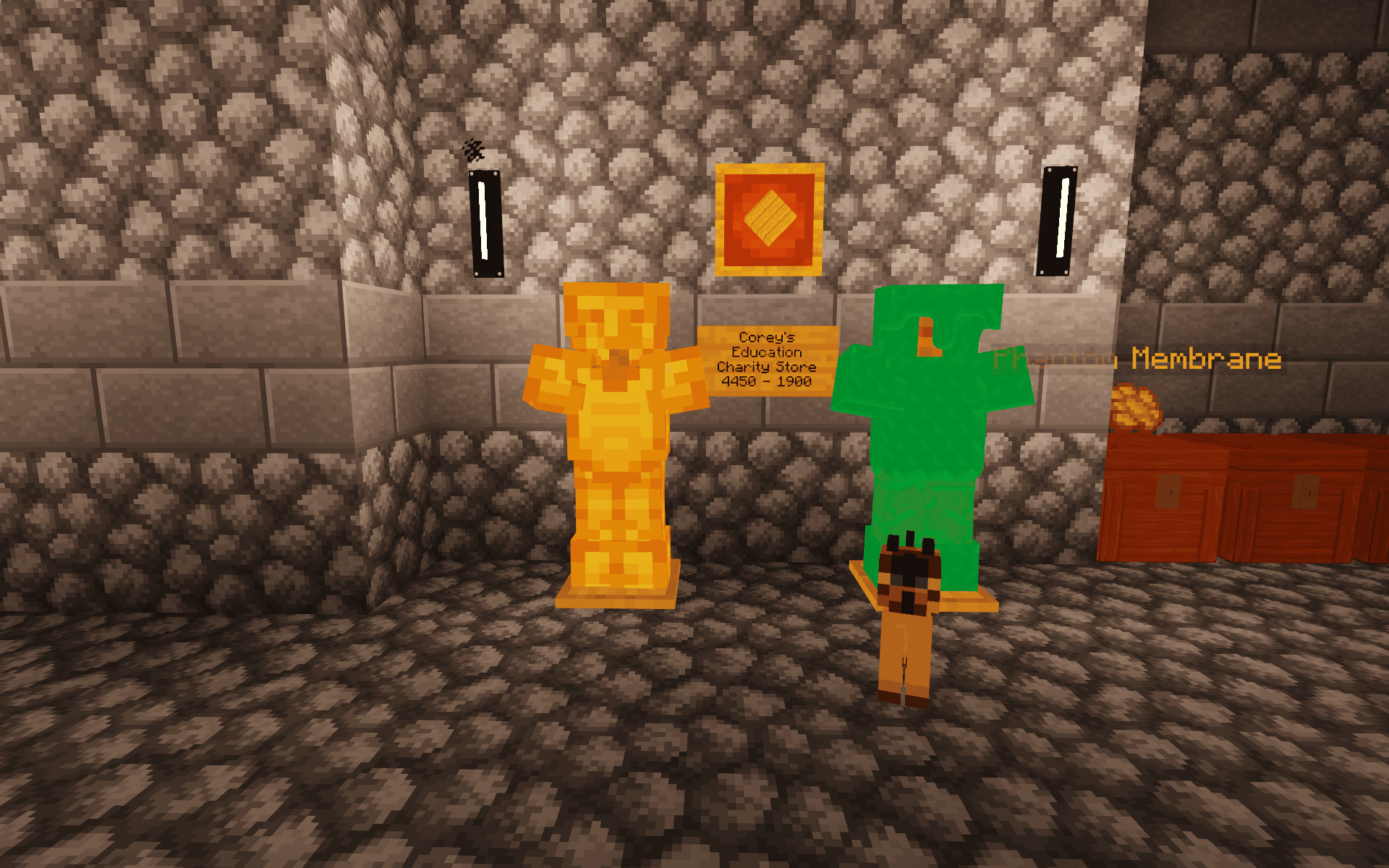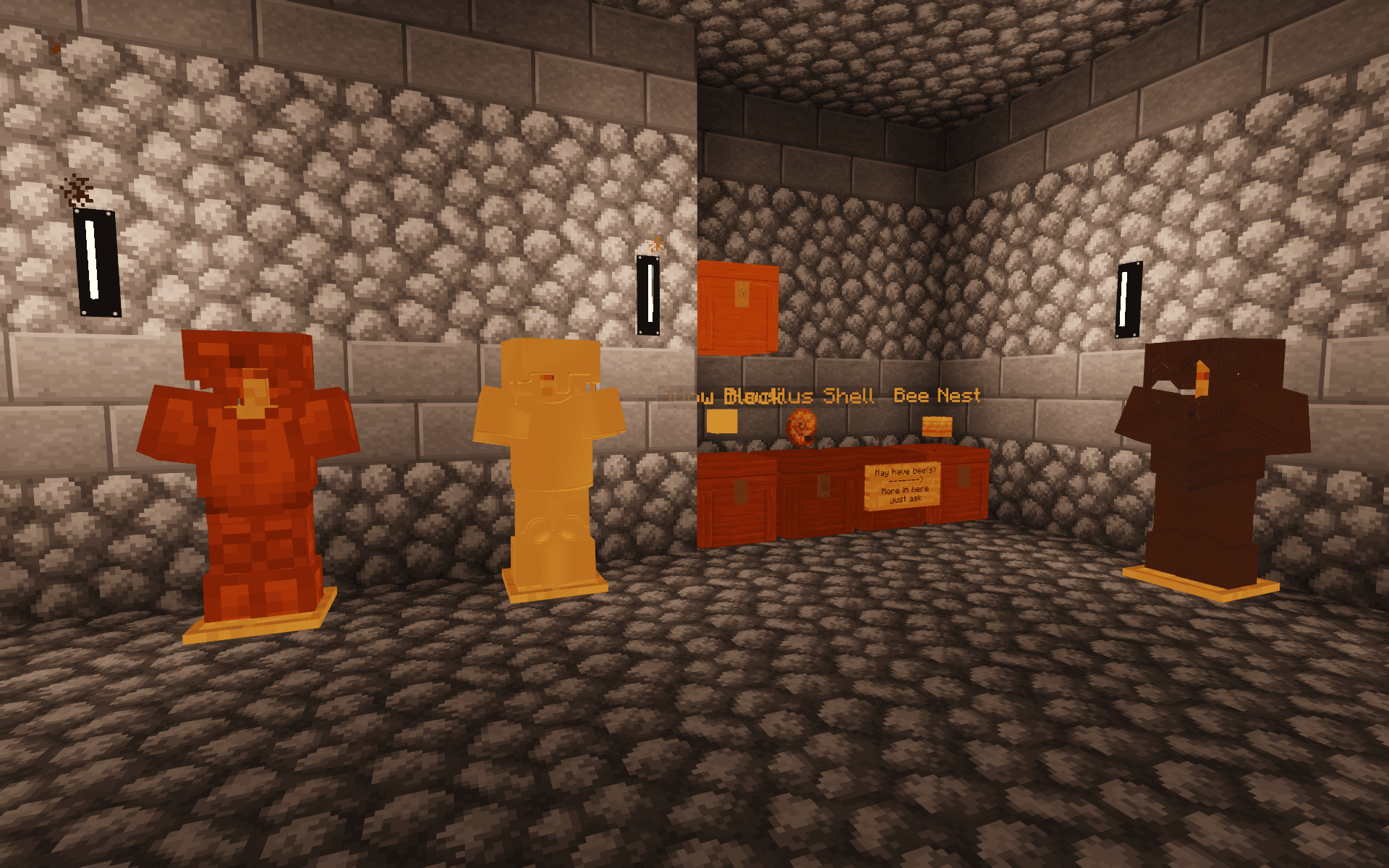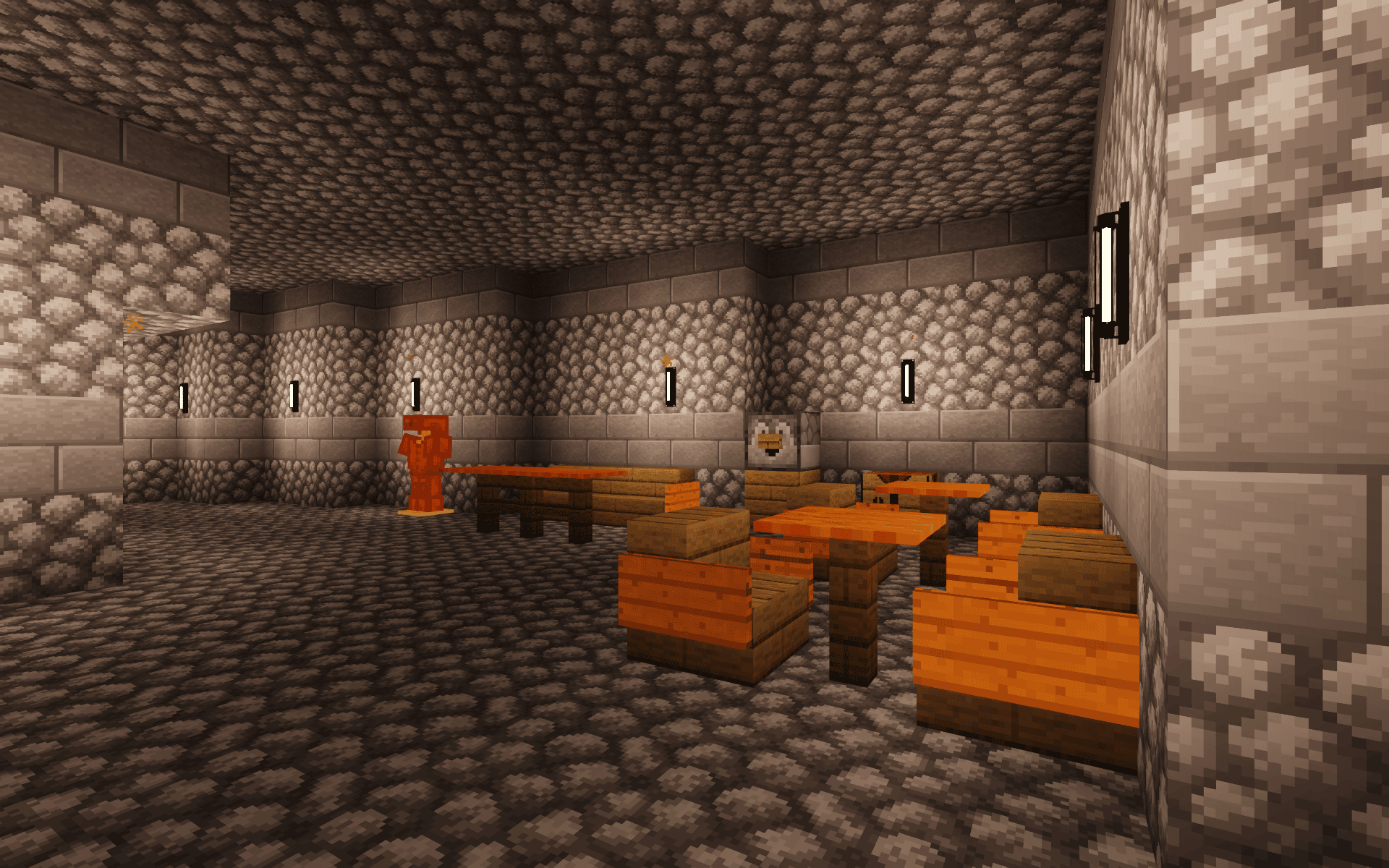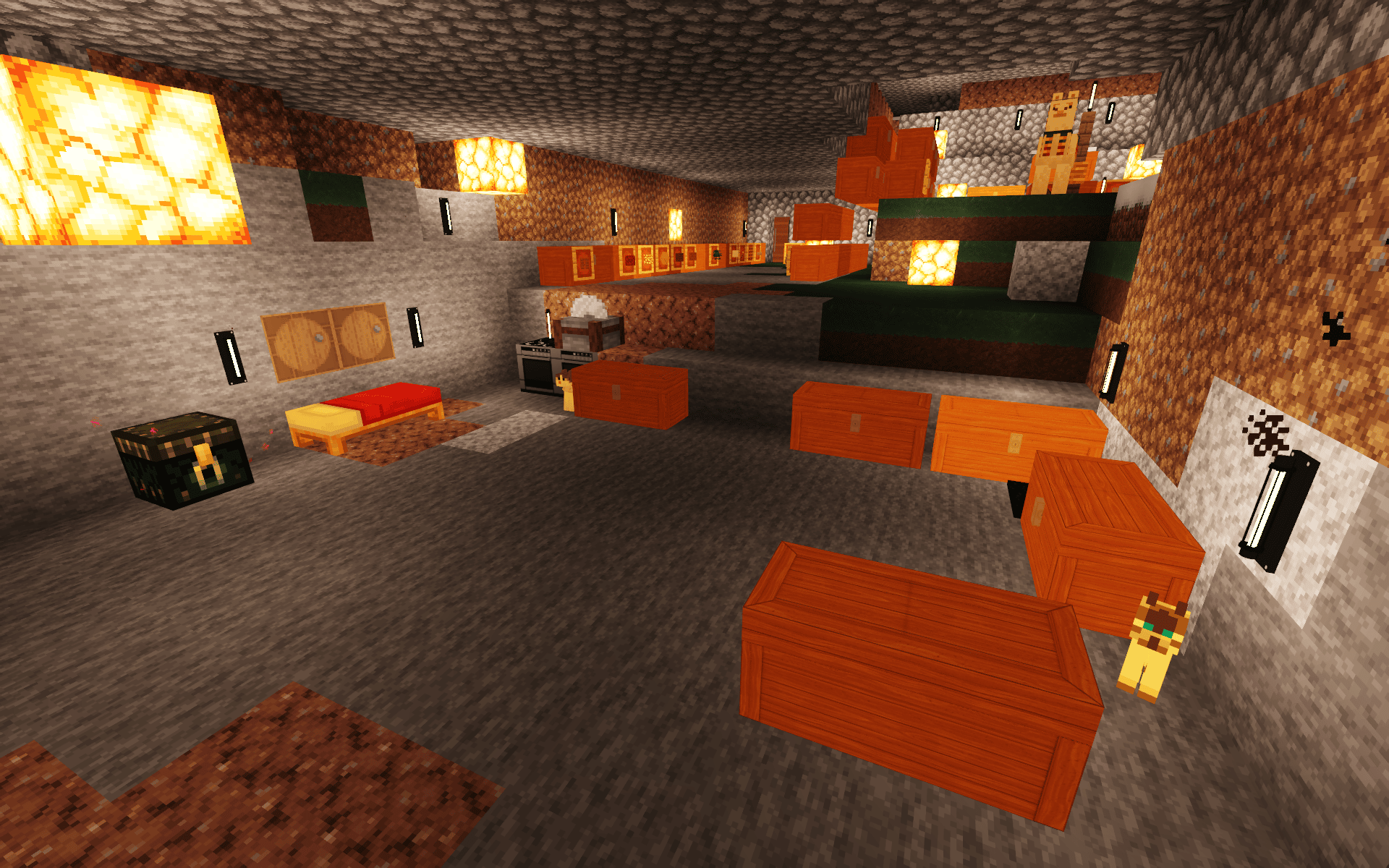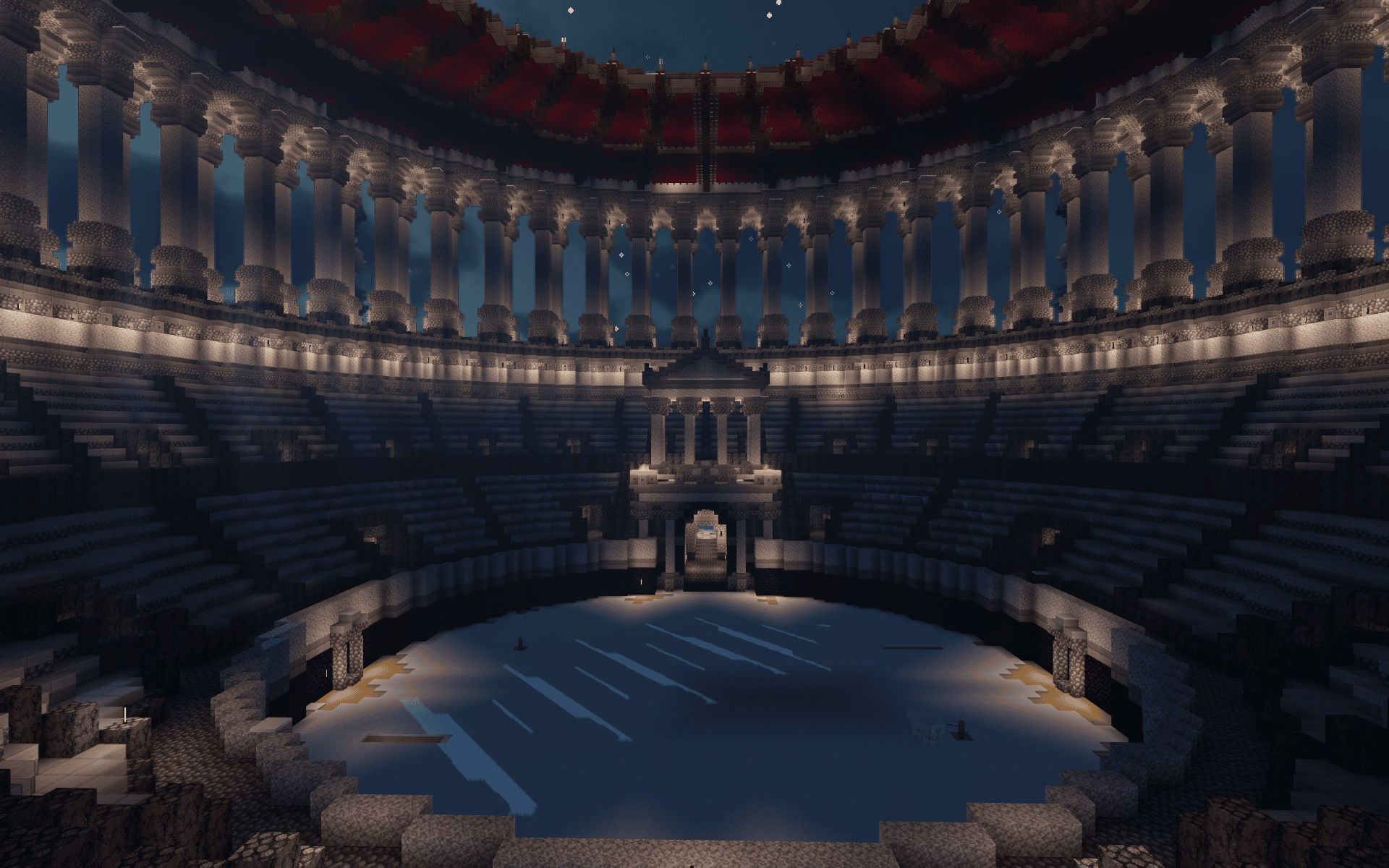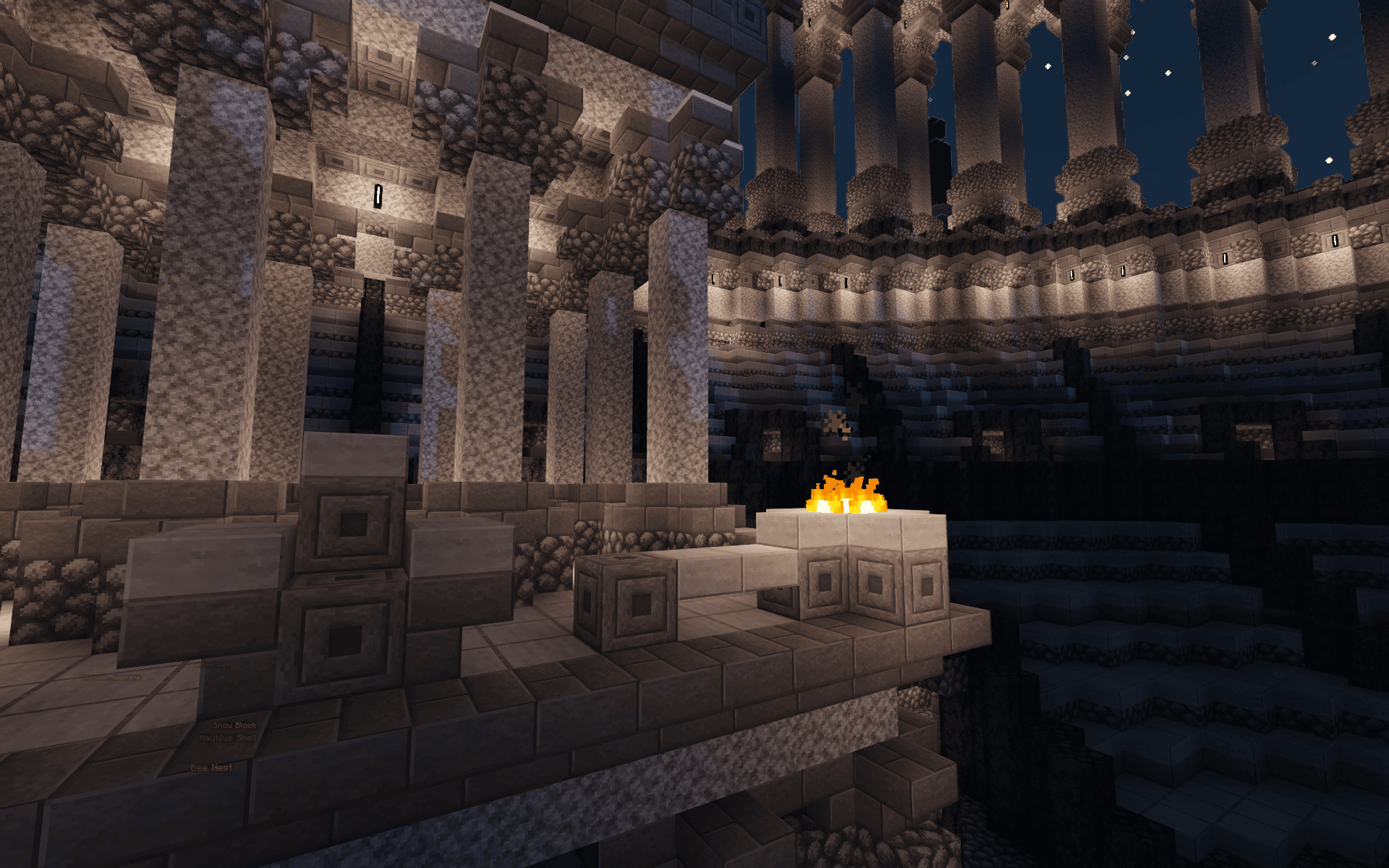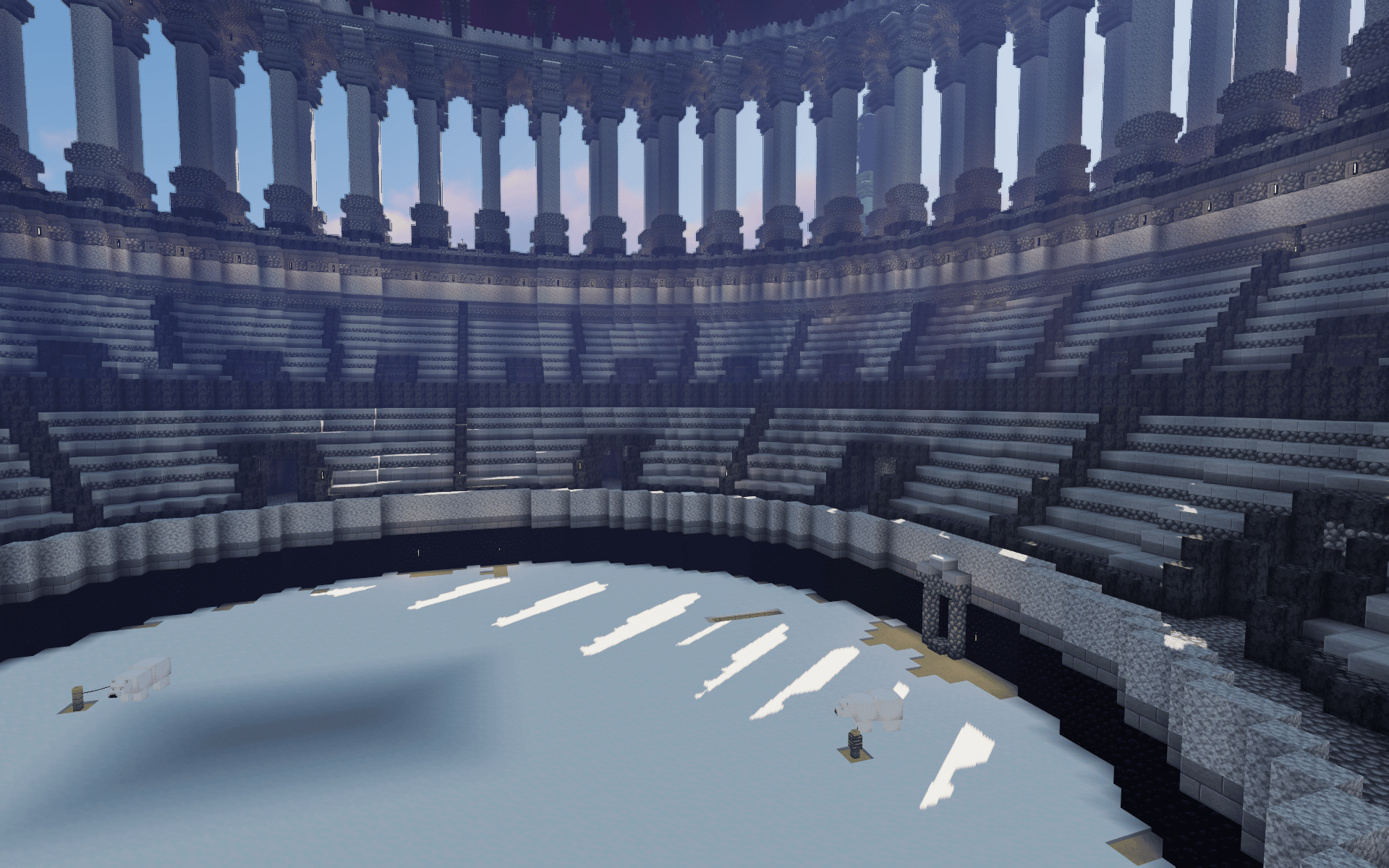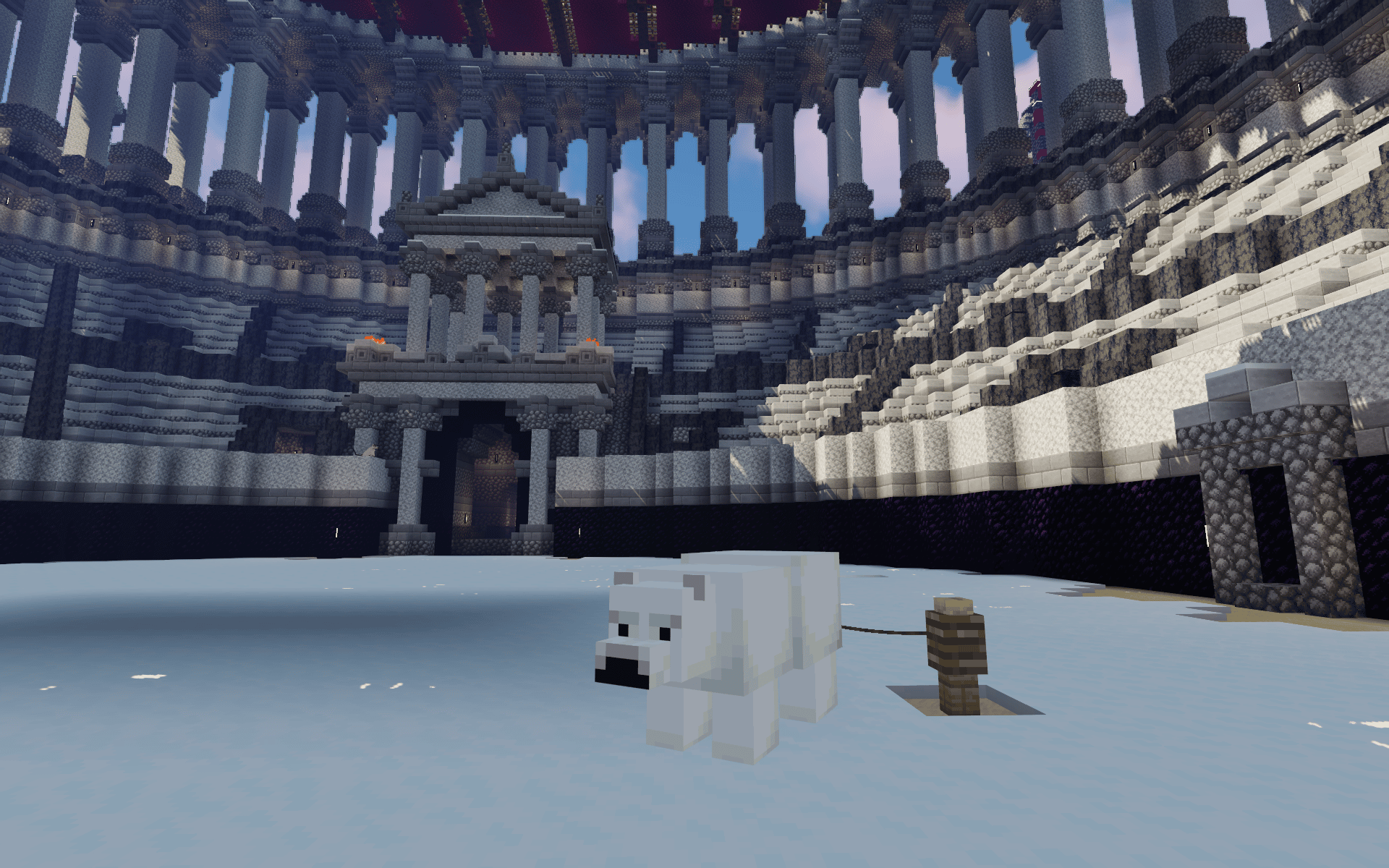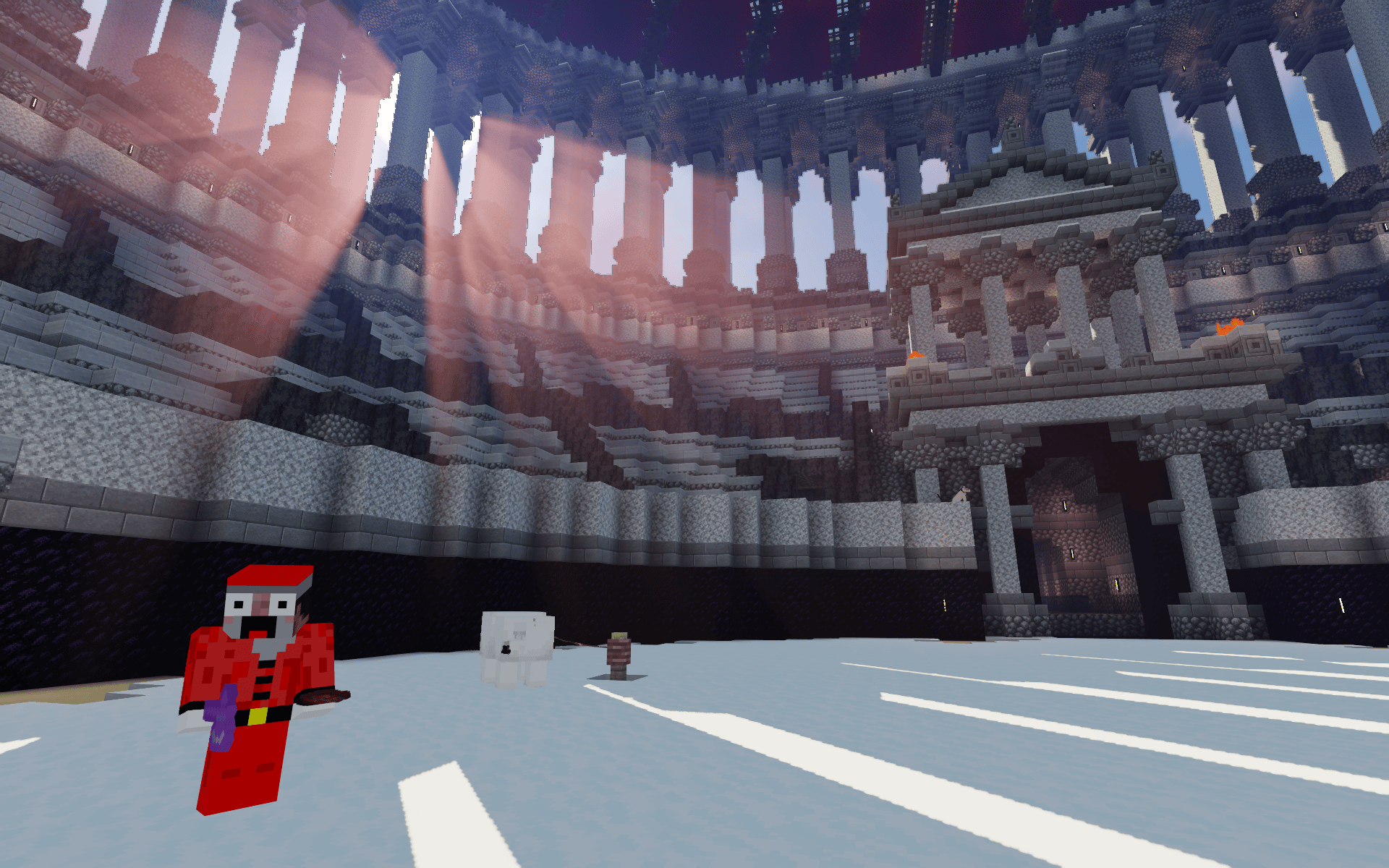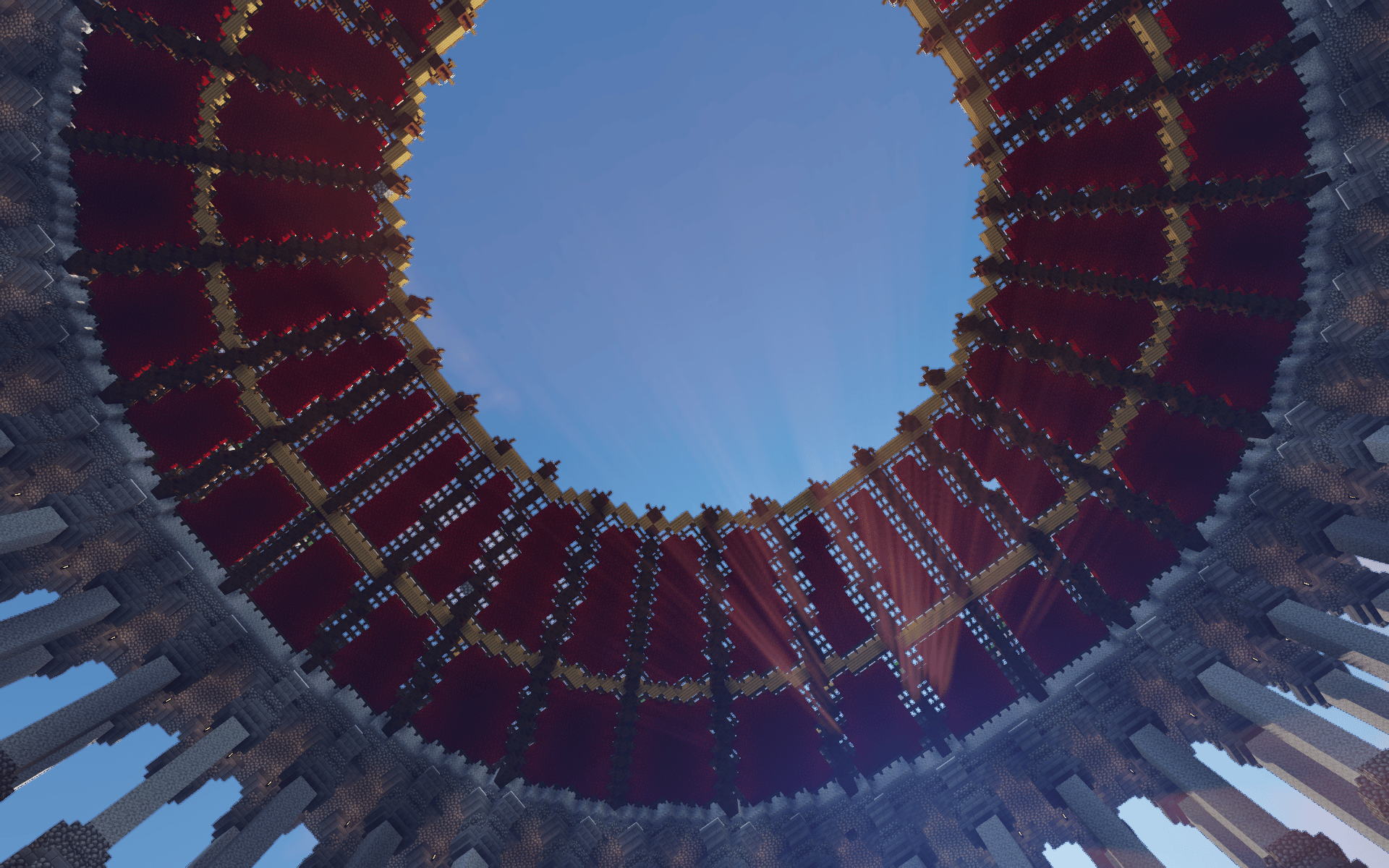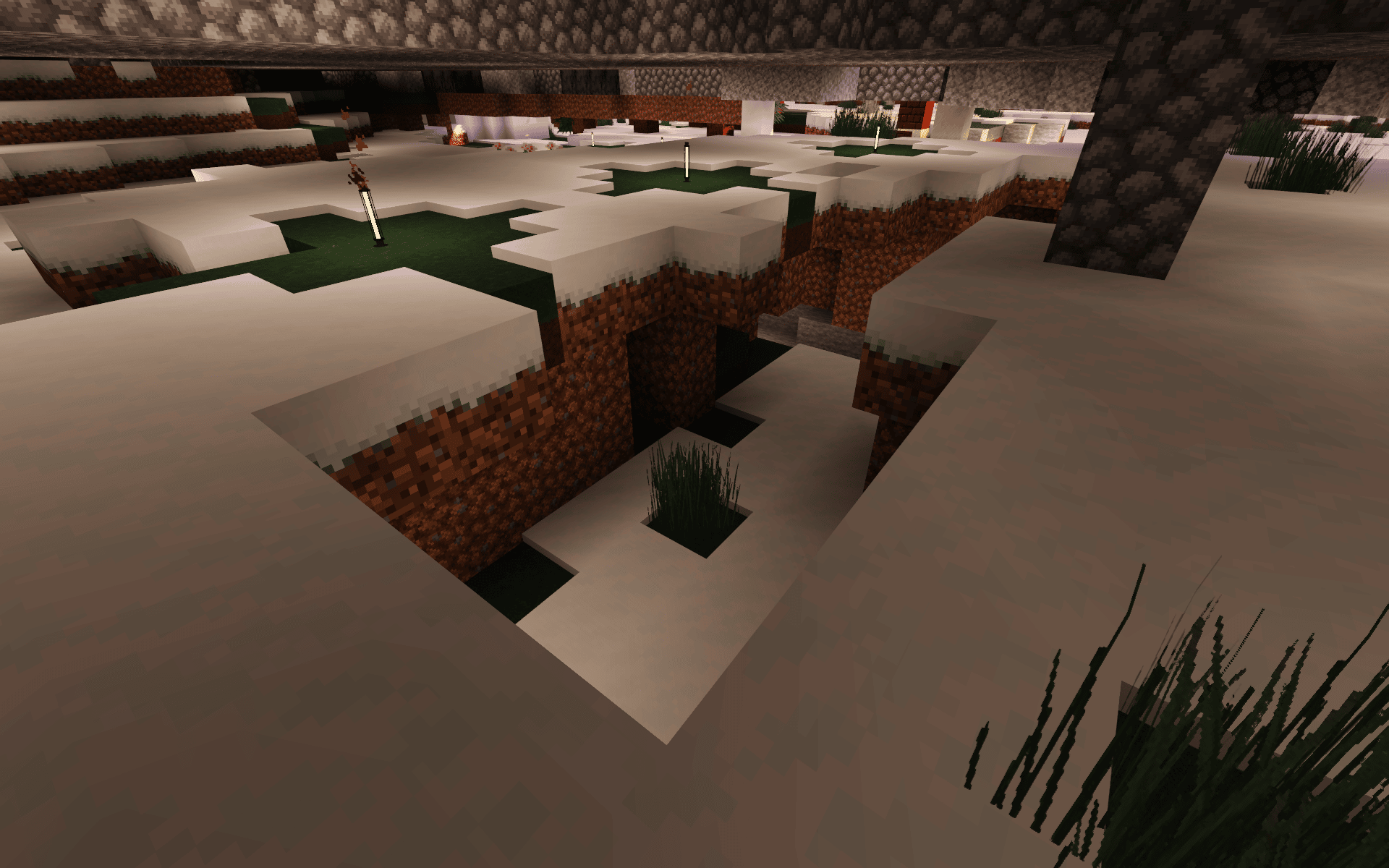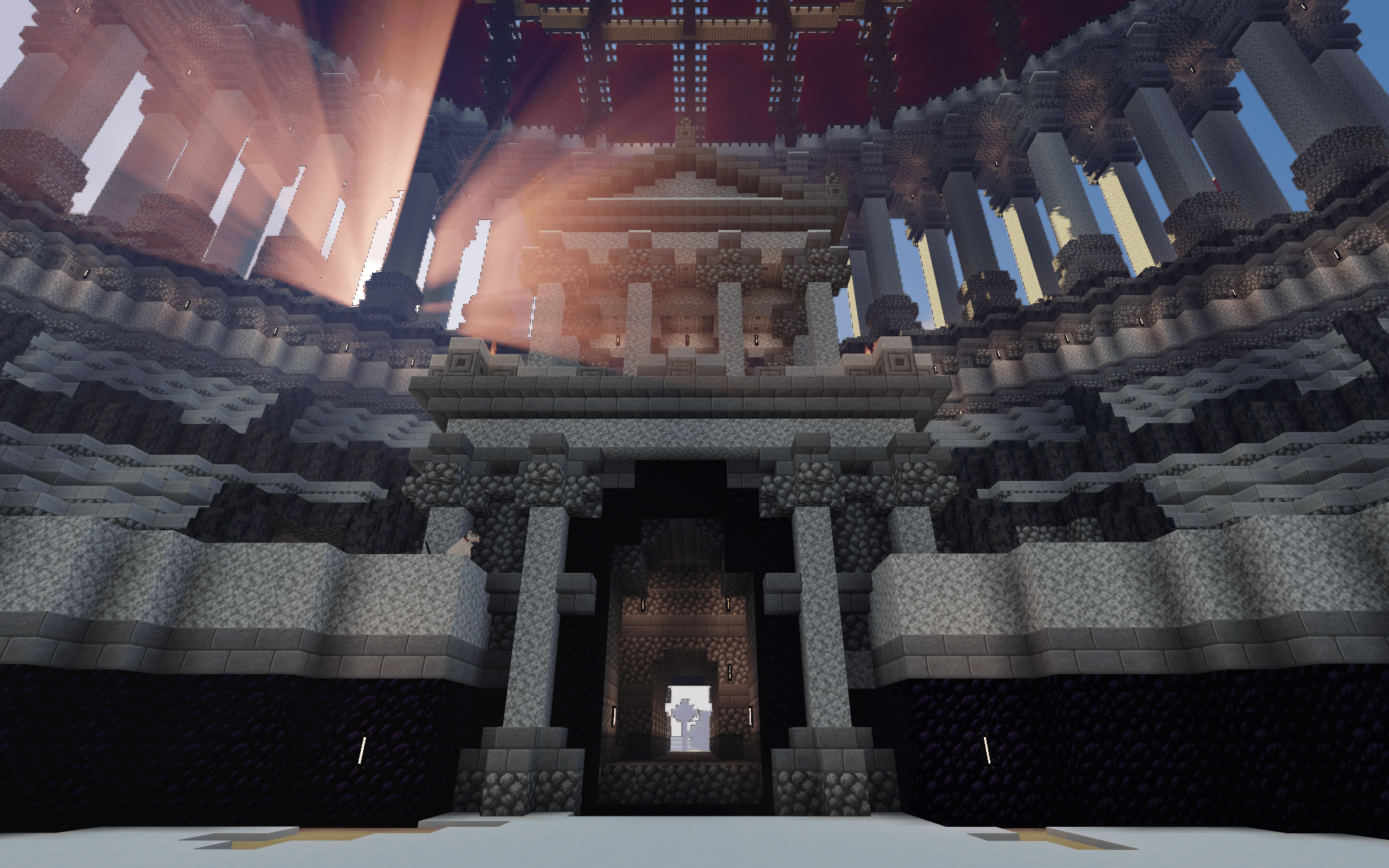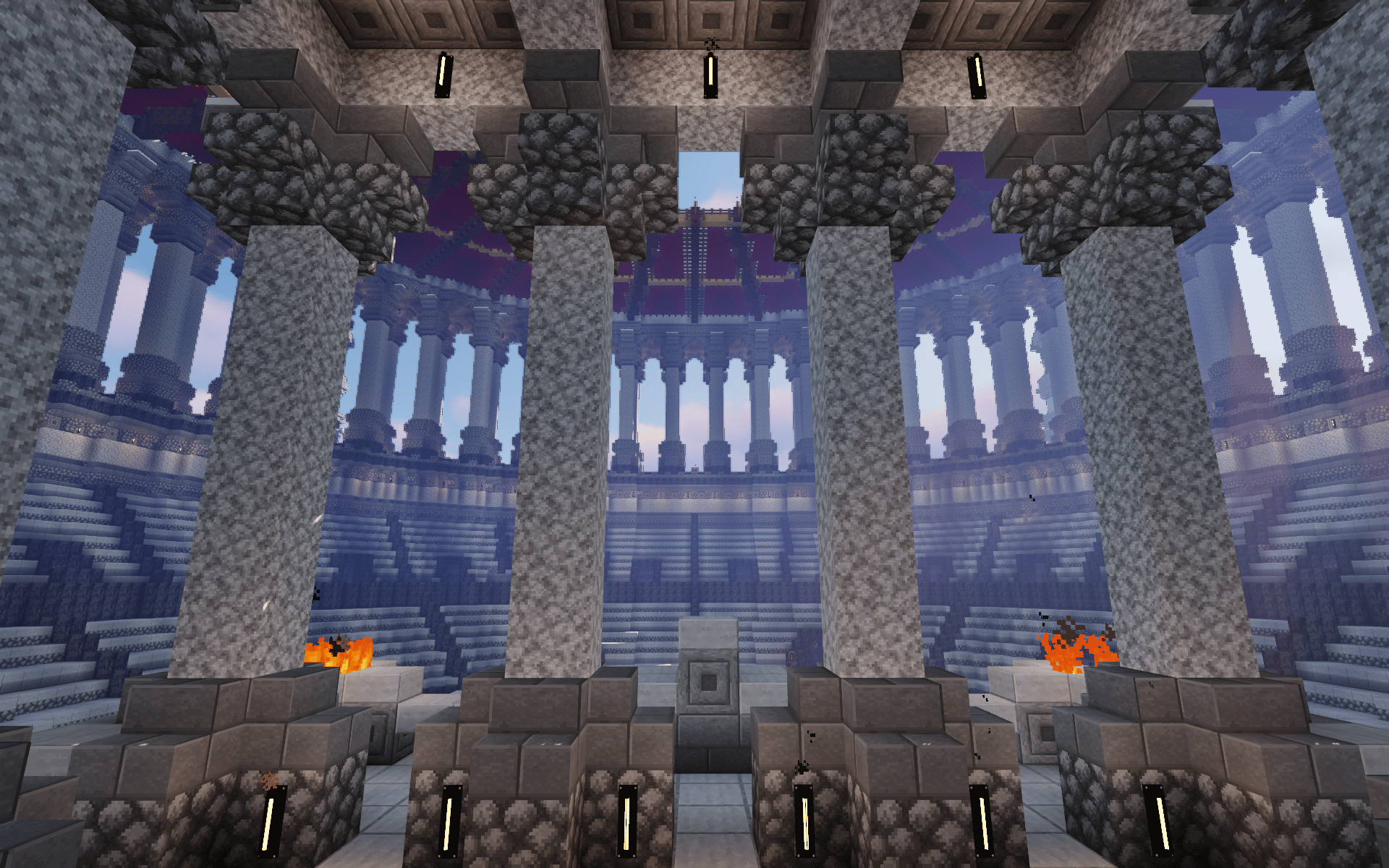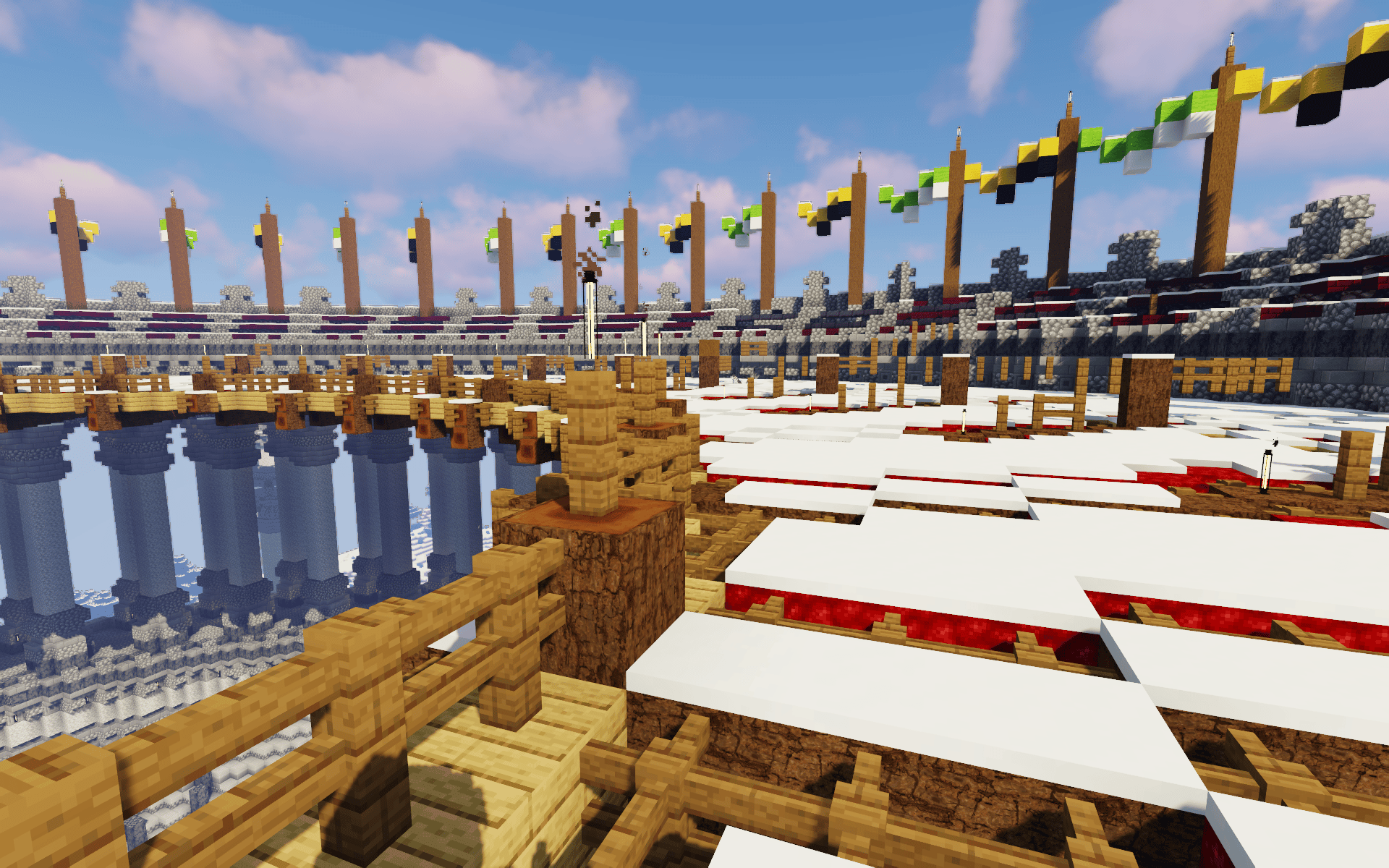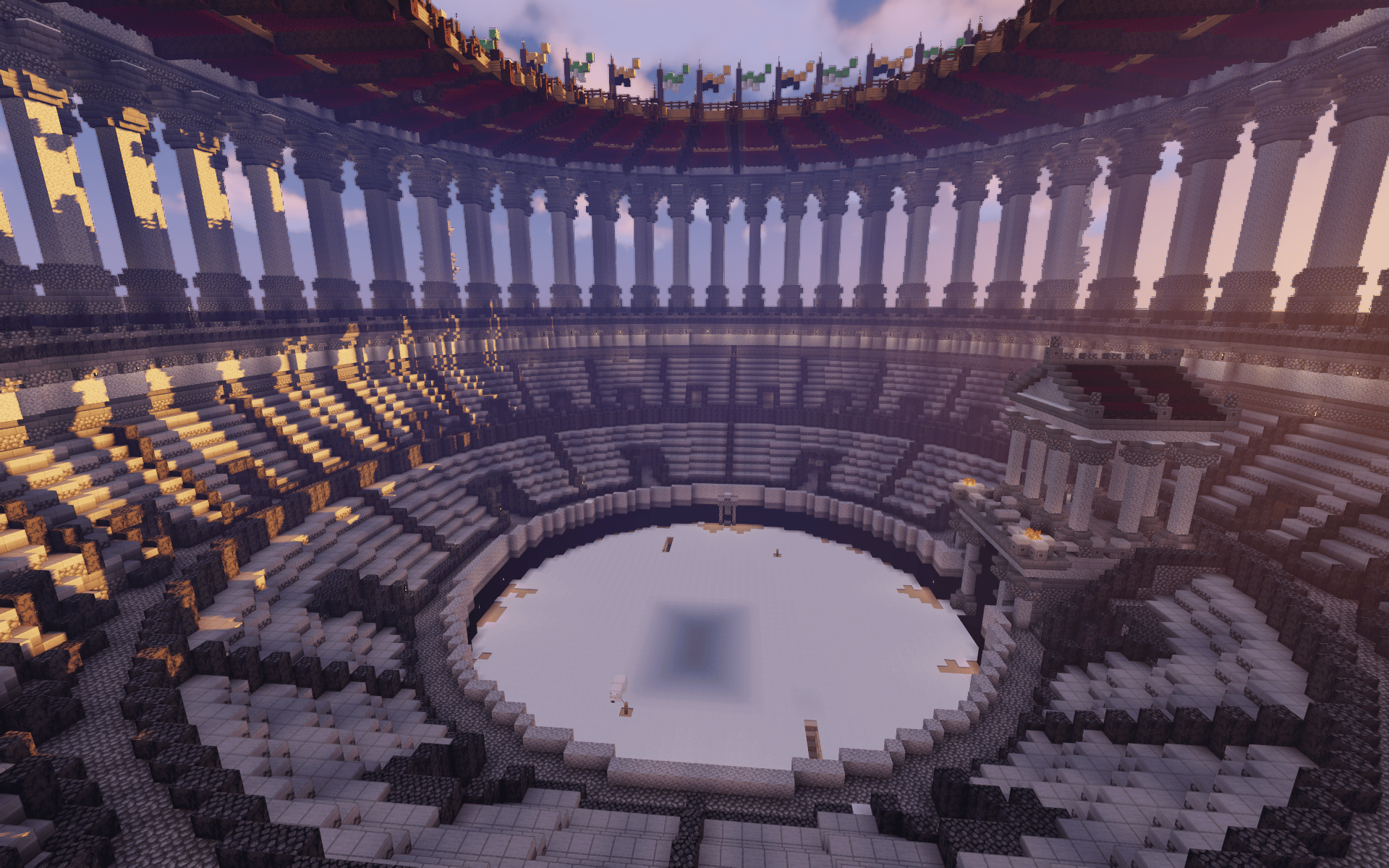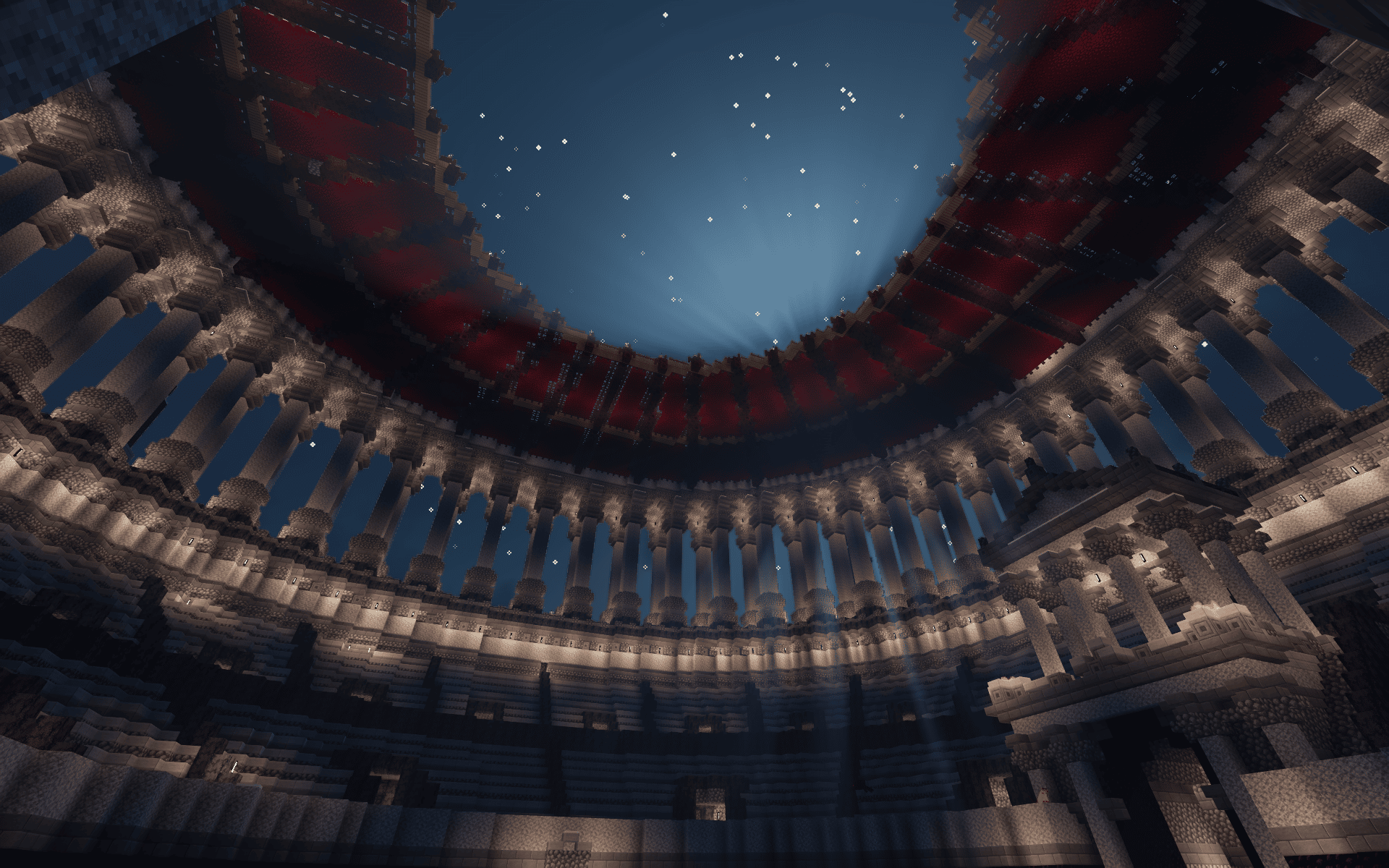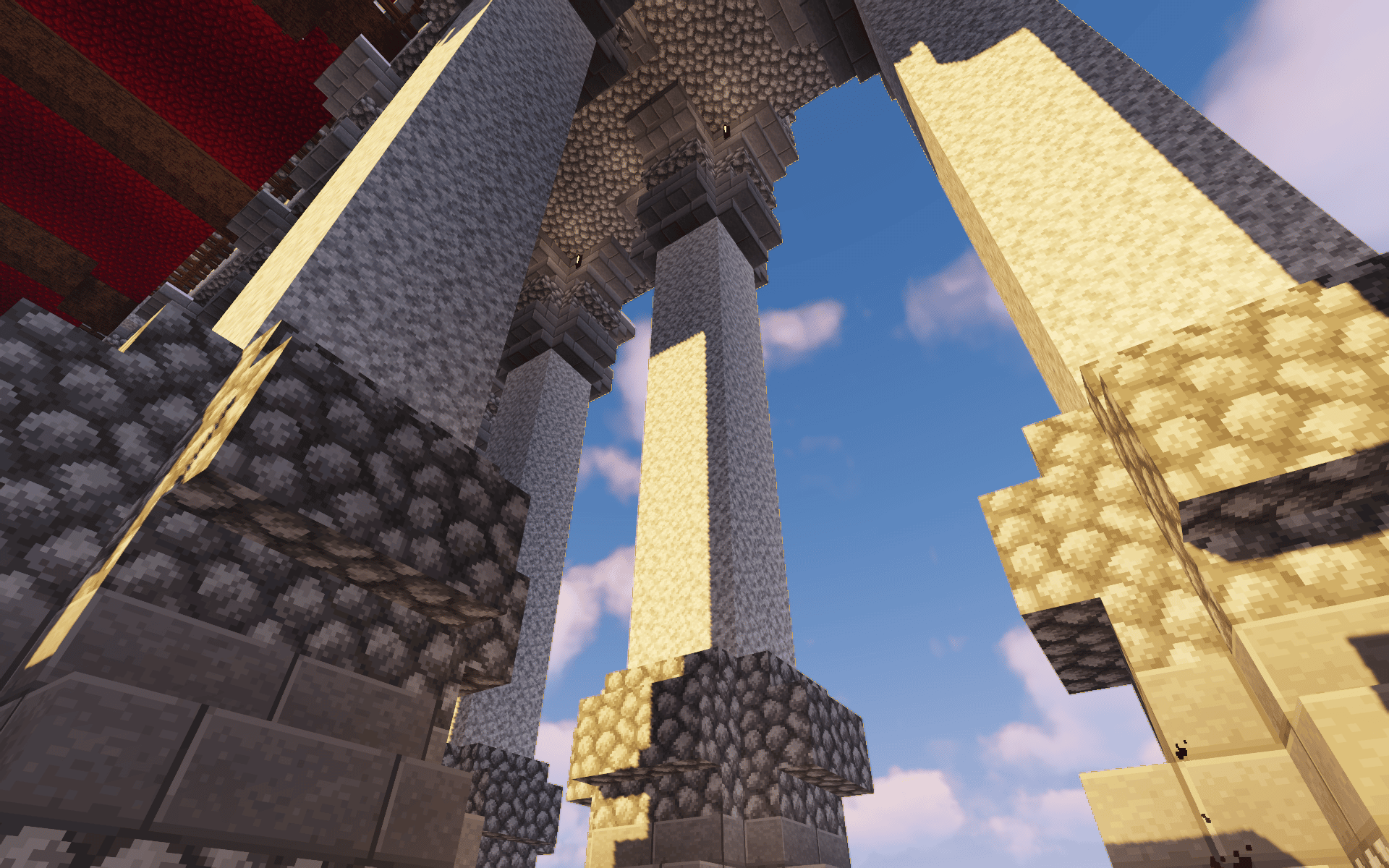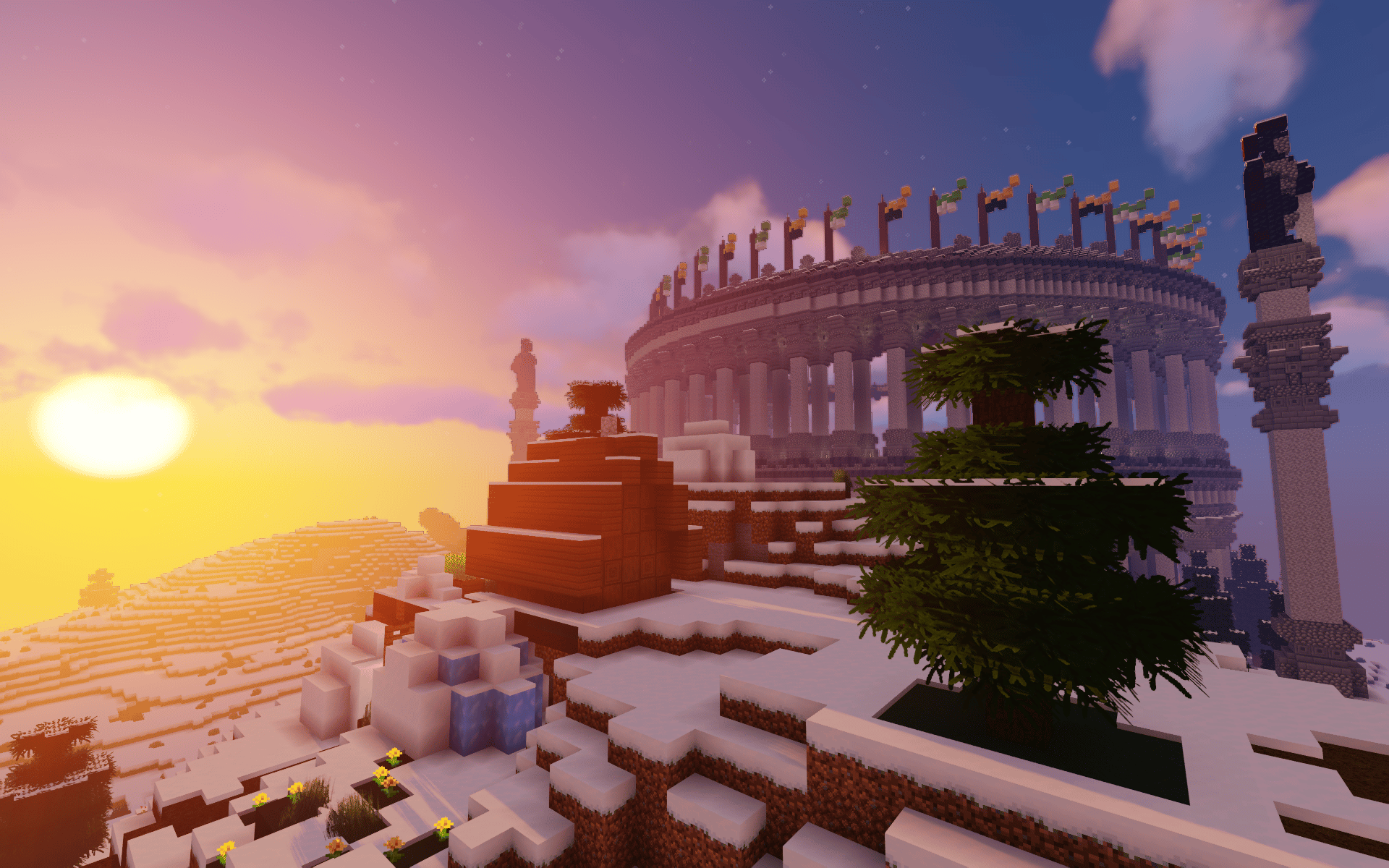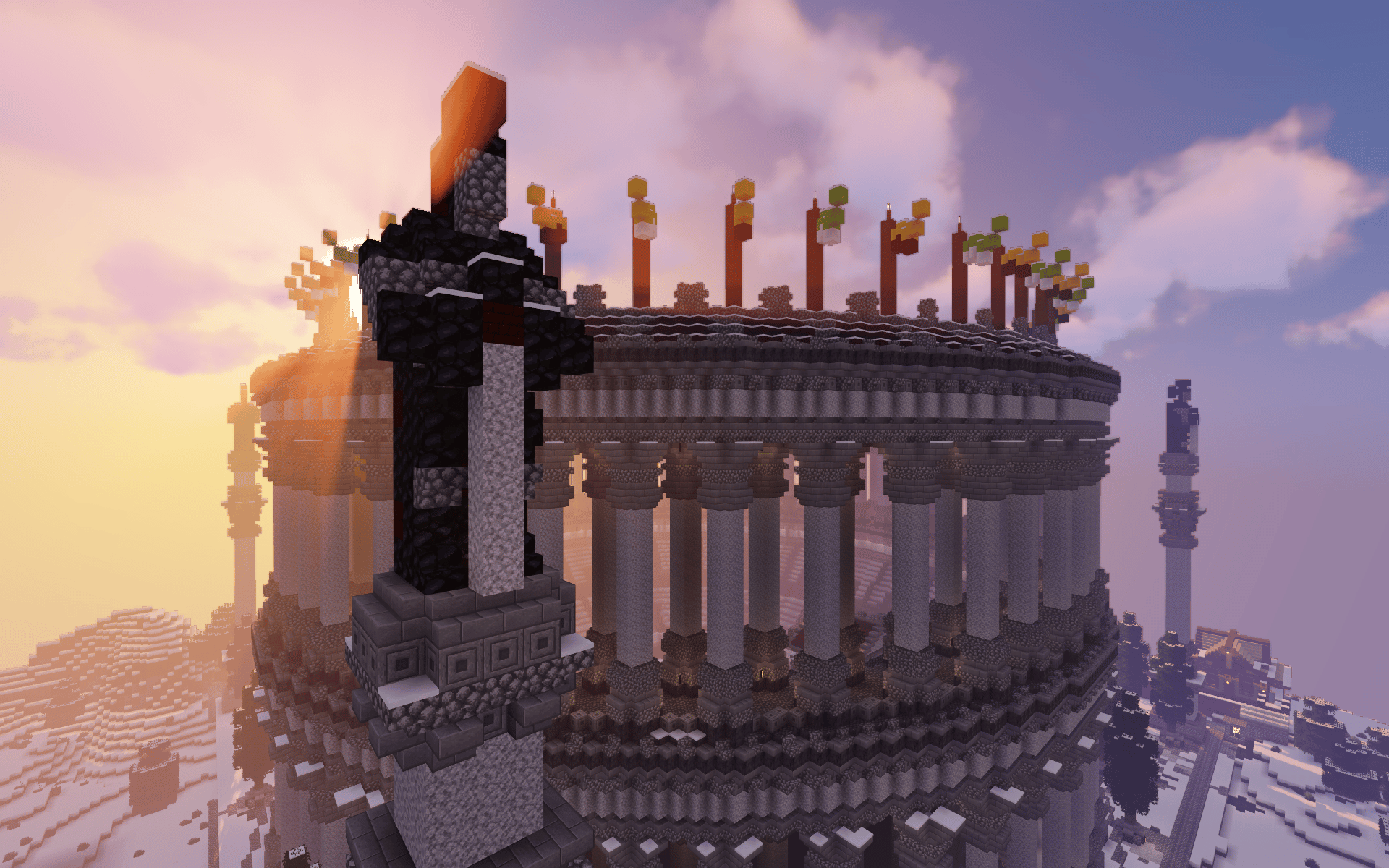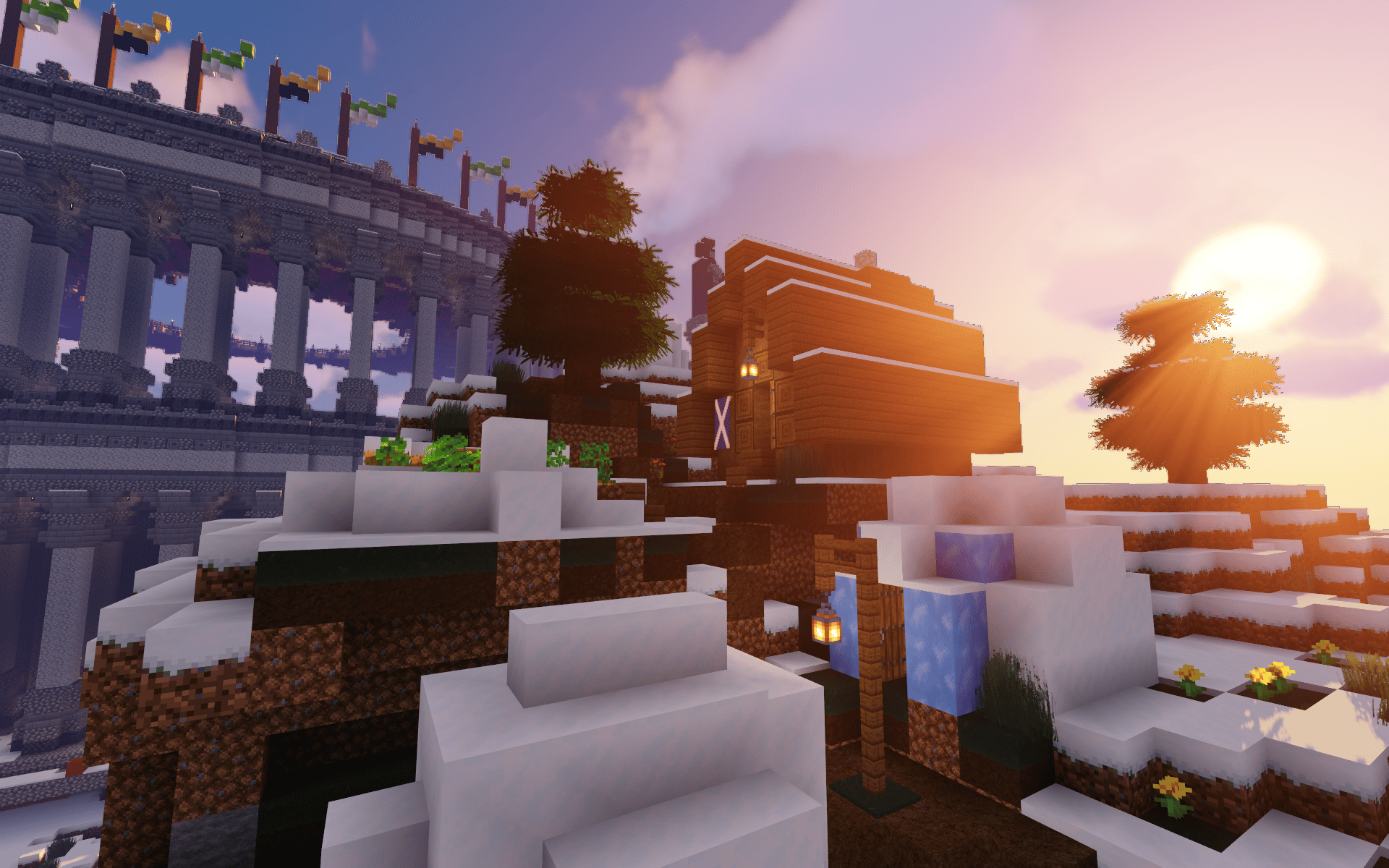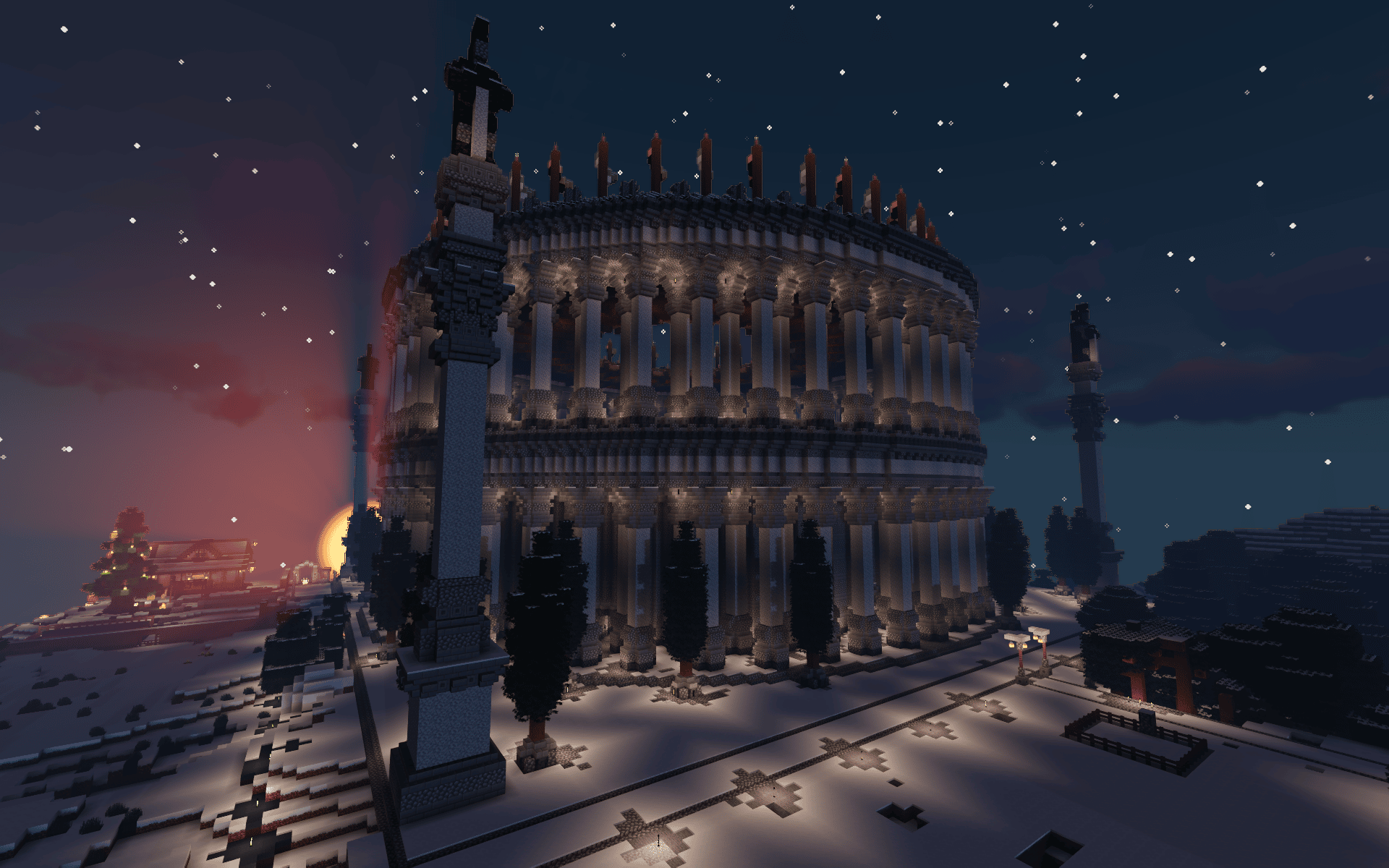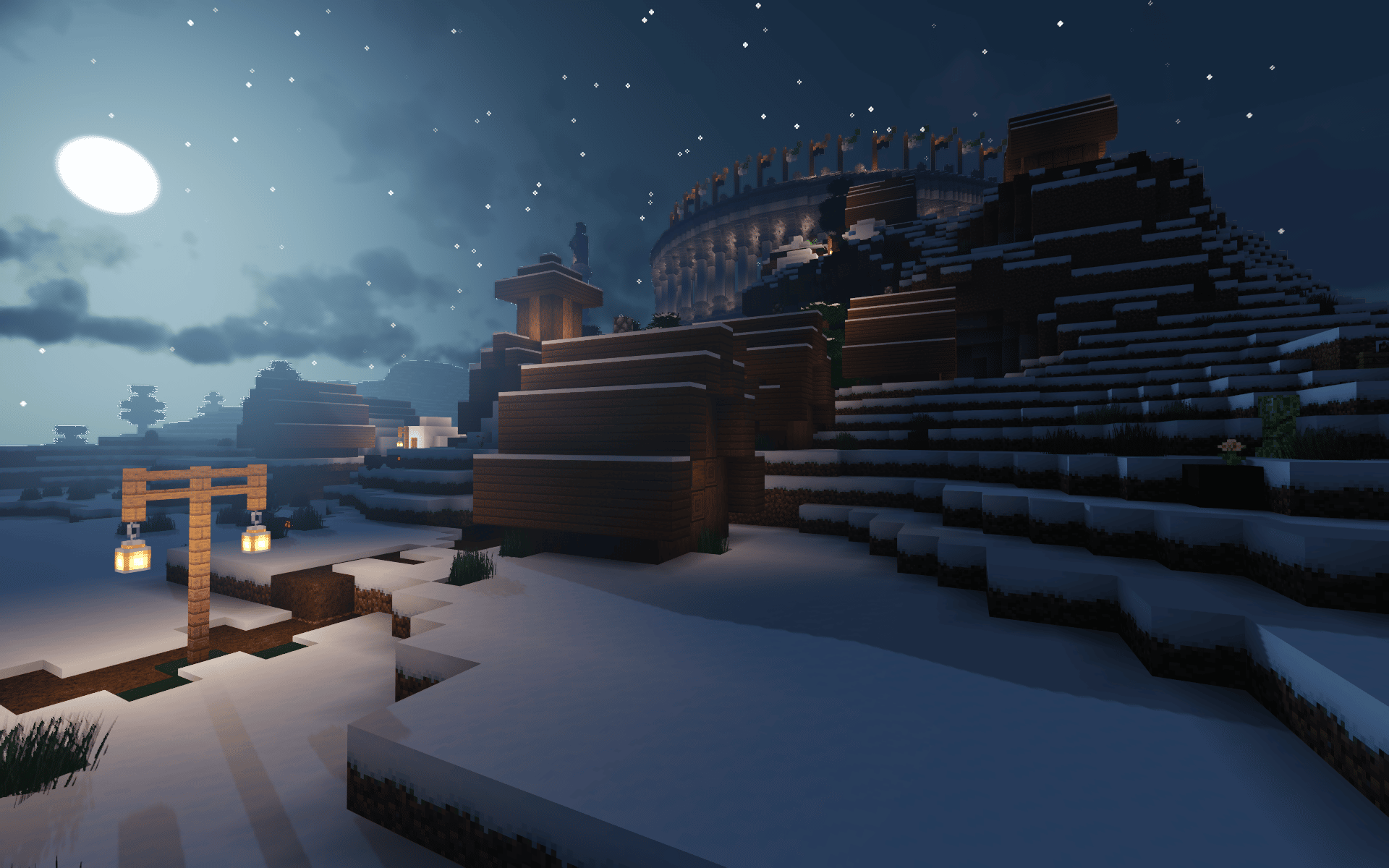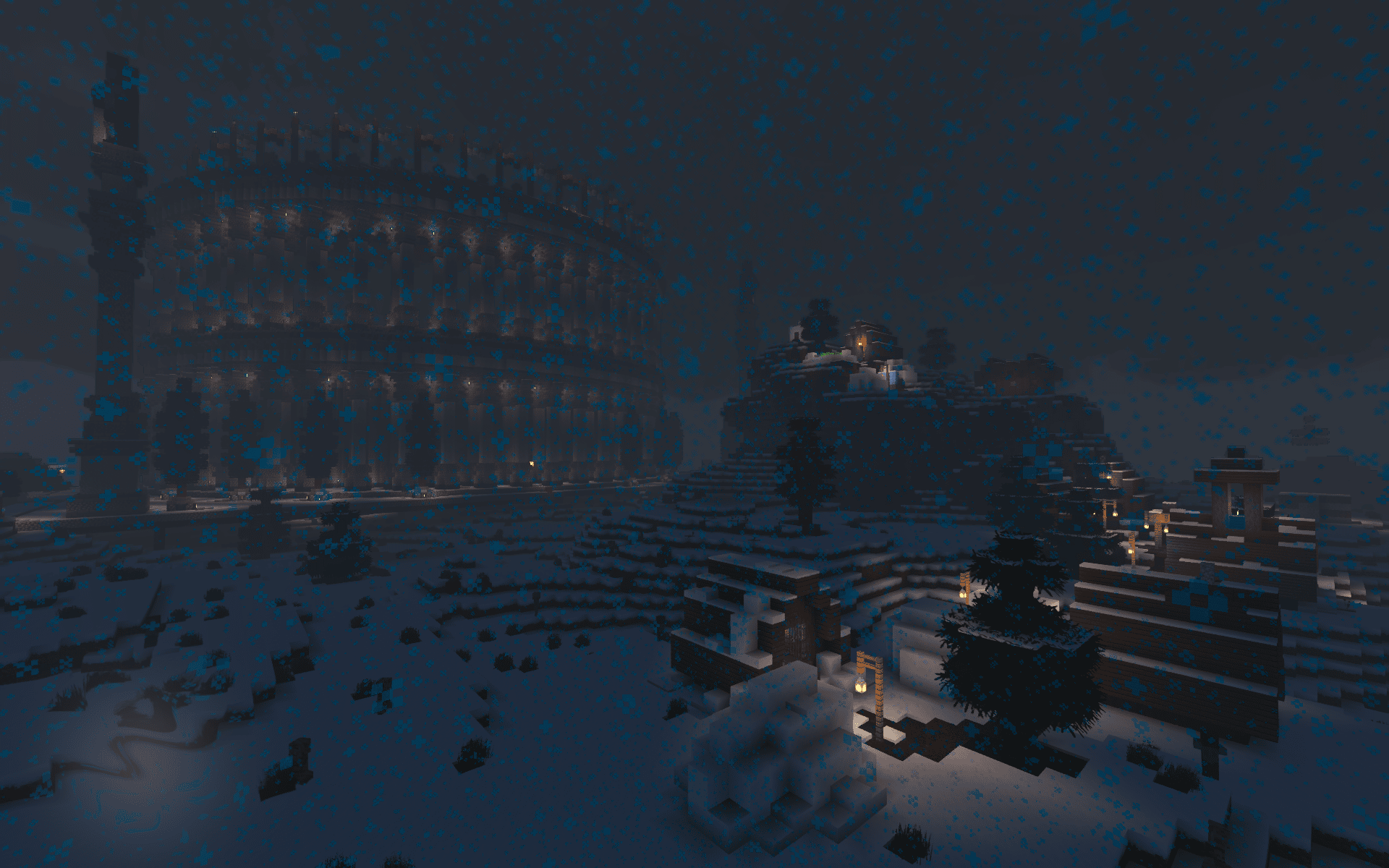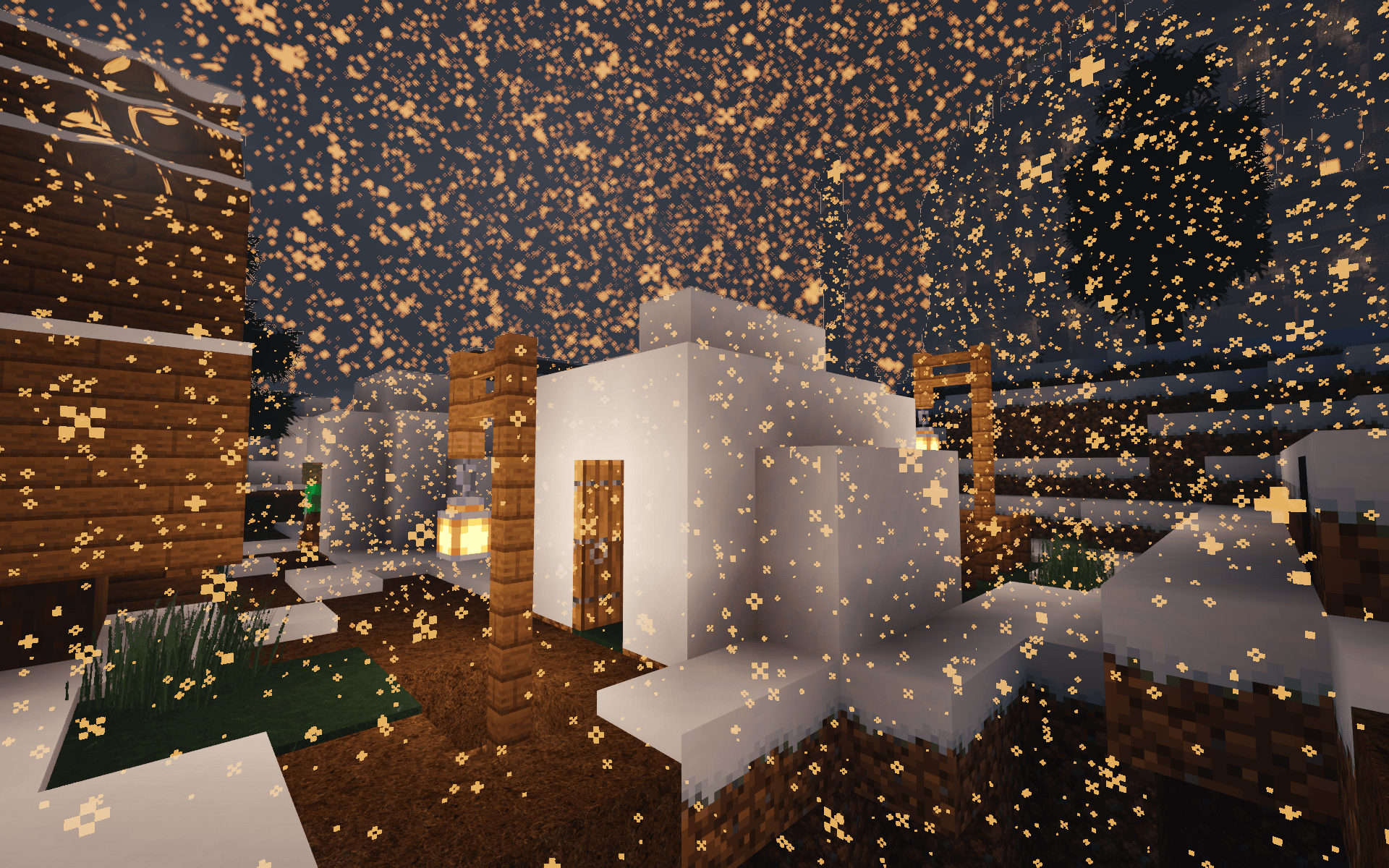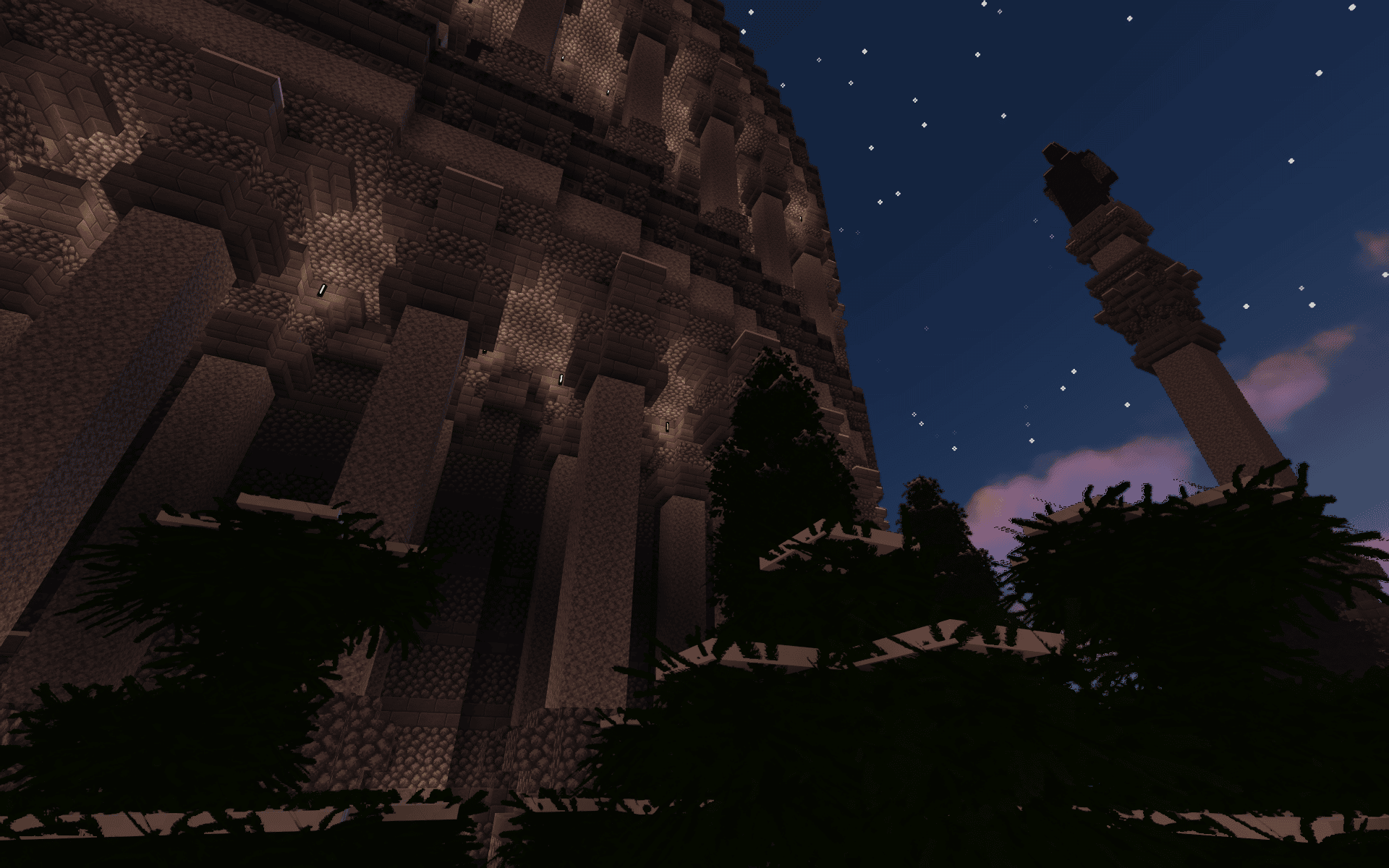 Cinematic Walkthroughs
"Fifty-thousand Romans… watching every movement of your sword… willing you to make that killer blow. The silence before you strike and the noise afterwards. It rises. It rises up… like a storm. As if you were the thunder god himself."
"Another wee look at the Colosseum showing the 1st stores behind the Emperors box, Daveq's pop up stores outside in the Southwest corner next to Hilt82's bathhouse, and NFG's adjacent abodes outdoor Christmas tree."
The Finale
Overall, very impressive survival Gratitude Build Contest entry by Ebeneezer and his crew that all should take the time to wander about and experience.  Just wandering about and admiring the scope and scale is a journey in itself, but imagining being part of the PVP aspect really does just blow the mind on a whole other level.  Regardless, it is one of those builds that truly has to be interactively experienced to really appreciate in all its epicness.
And as for you dear reader, should you happen to have a build either big or small, short or tall, or even just a story or experience in the world alone or with friends, please do reach out to Jimmy D on Telegram, Twitter, or Discord, cause we would love to feature all of you and everything you are up as best we can here WhereWeHideAllTheAlpha.com.  In the meantime, thanks as always for dropping on in and catching up with all the amazing things that is coming out of this absolutely formidable community. Please do help us by sharing this out far and wide and subscribing to the socials of the builders above and ours below so that together we can show the world at large just how amazing this blockchain based metaversal venture continues to become.

The Uplift World Official Links
*Images, captions, and article curated by Jimmy D with help from Ebeneezer.