The UpLifters Lenz is a series dedicated to showcasing some of the many amazing buildz caught on camera by our resident architects, interior decorators & designers, maintenance & clean up crews, and the whole host of others in our amazing family keeping the Uplift World in tip top shape by working so meticulously and tirelessly behind the scenes.

Brought to you by the creators of The Rocket Gallery, The Rubik Cube Gallery (Genesis 2300, 1950) houses a number of artists and variety of their associated art forms.  Those visiting the gallery need to meander about and keep an eye on not only the exceptional art work on display, but also the hidden passage ways through the various partitions in the giant Rubik Cube Gallery structure.  Of course, as in true Rocket Gallery form, all artists represented have a working QR code installation to their homepages for you to be able to connect directly with them and their work.  Totally worth taking the time to check out those that most appeal to you along your journey of discovery within this incredible interactive metaverse gallery space.
As to not leave you completely in the dark, here is but a small smattering of collected images from within the gallery, however, to get the full experience, and one so much more impactful than even we could imagine, make sure you take some time to head on over there for yourself and absorb all that exists in the richness of this new absolutely uplifting and astonishing experience!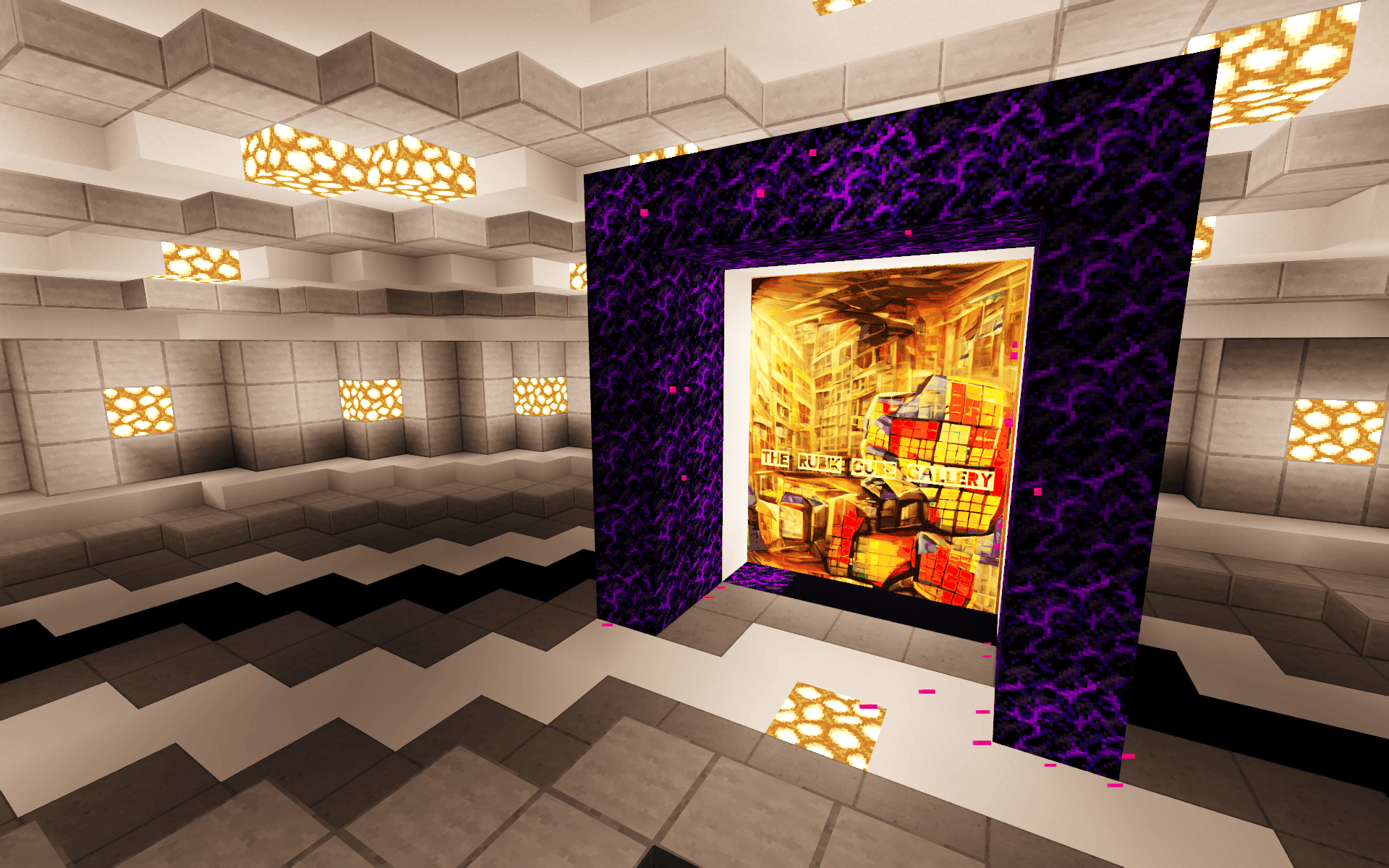 The Concept
Not everything is apparent from the beginning.  When one first enters the gallery the first thing they will notice is a larger central area showcasing a variety of artist profiles and but mere hints of their works.  Pretty incredible in it's own right, it is within the exploration of the hidden cubes that the real treat awaits.  Take a moment to think about where you are and where you need to go to work your way through all the artist showrooms.  In a way the joy is in the exploration of various cubes combined with the anticipation of finding just where the next path or doorway will lead.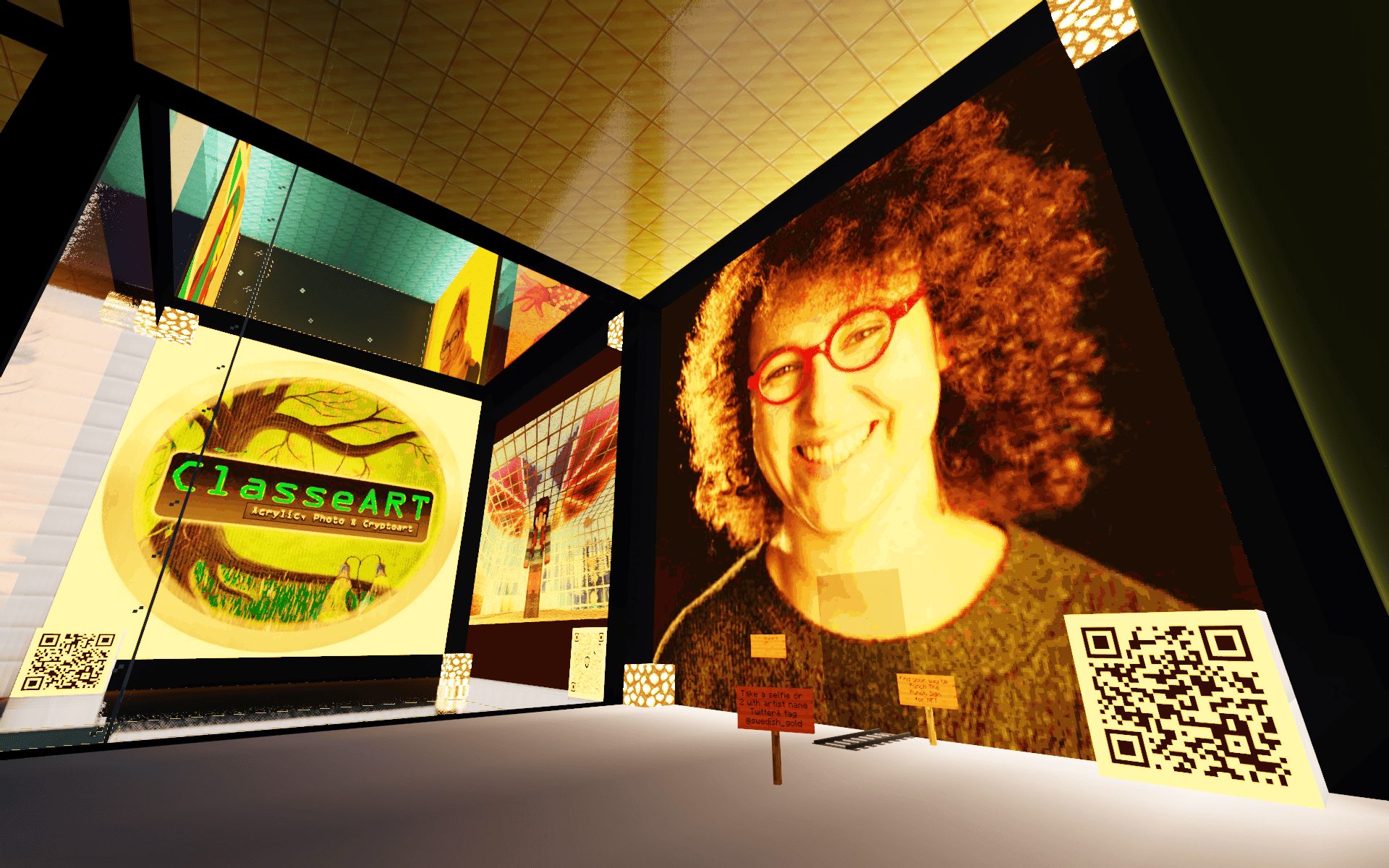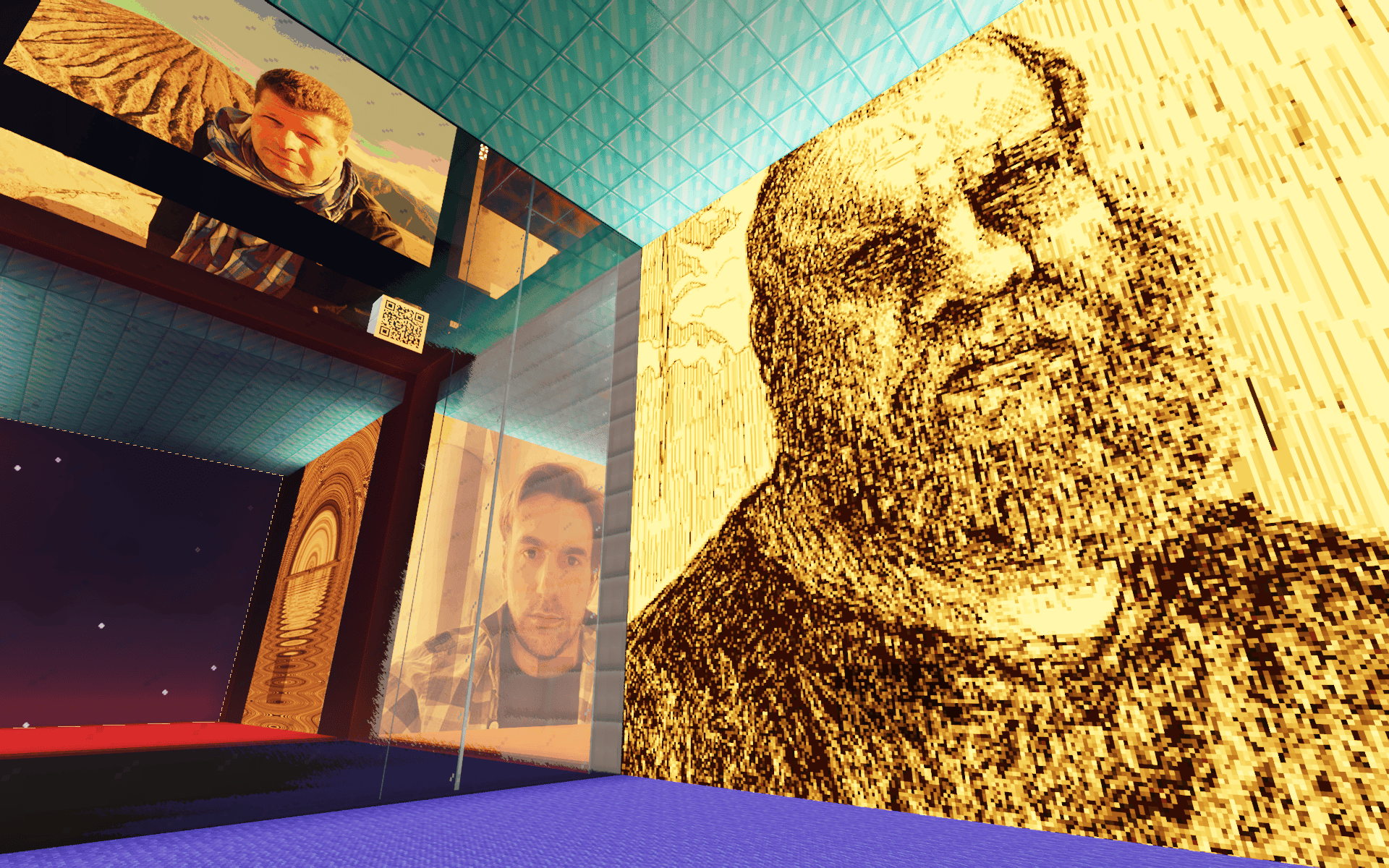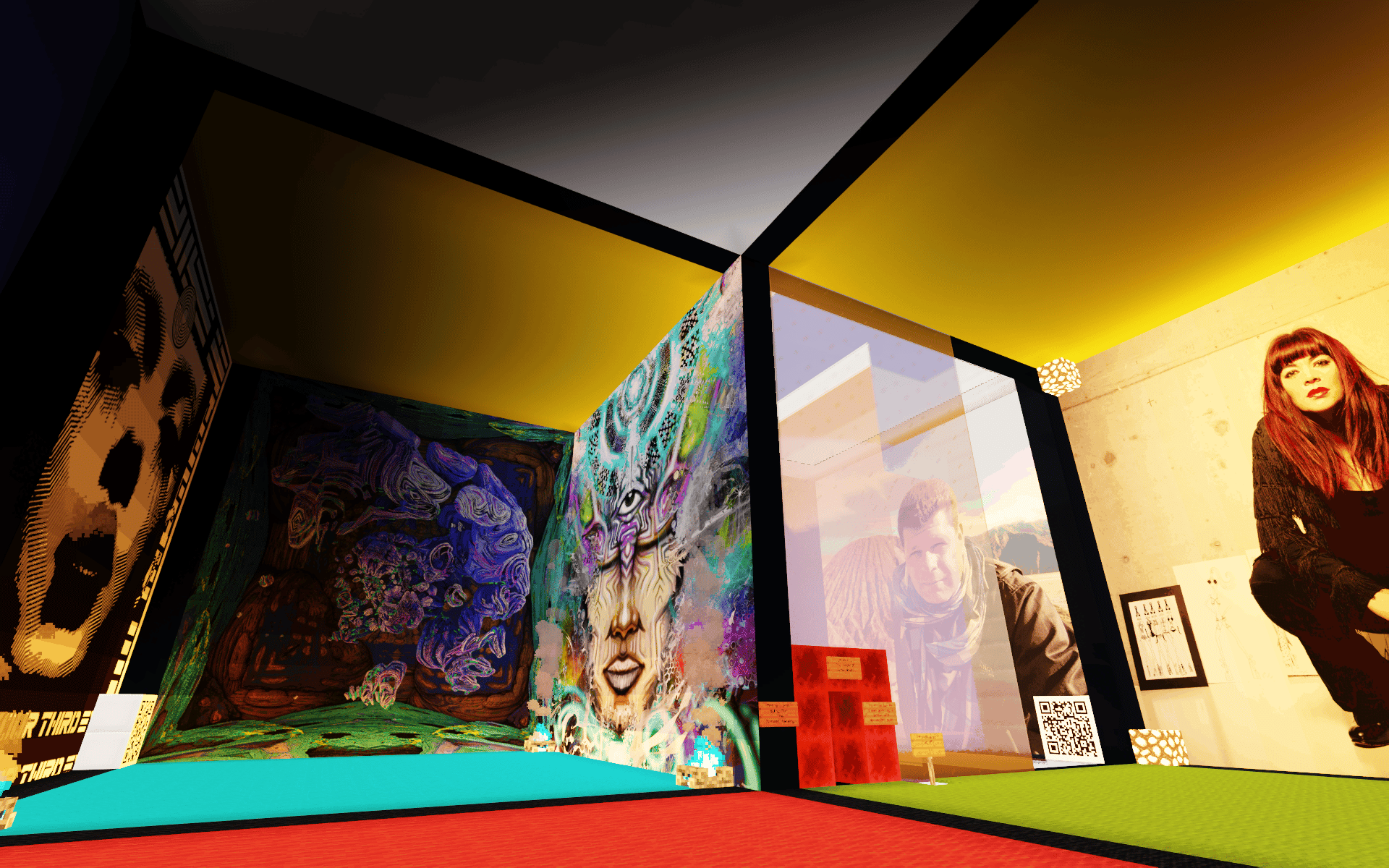 Featured Art Cubes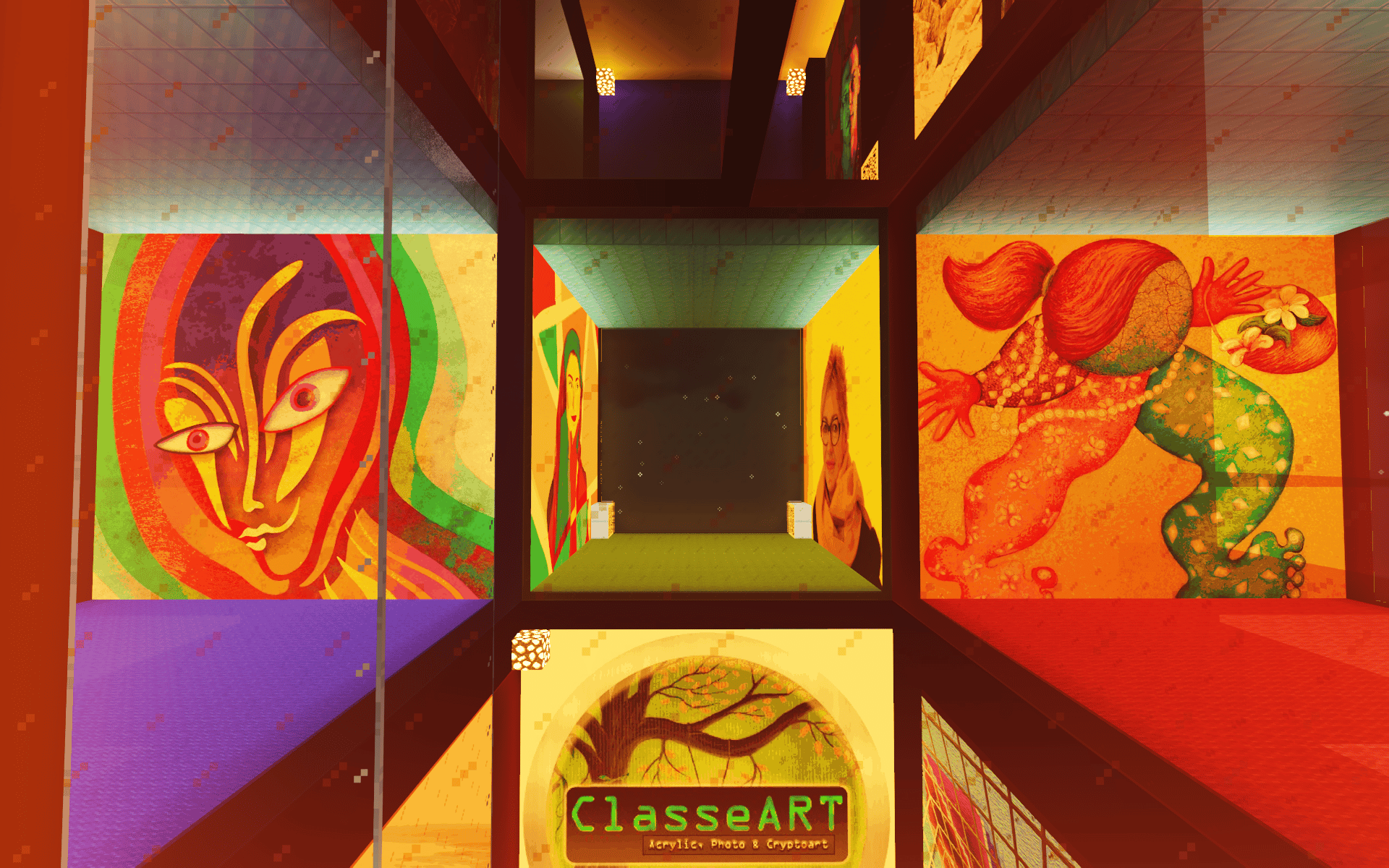 Through photography, Nina Maalej emphasises the graphical qualities of plants to show their beauty to the viewer.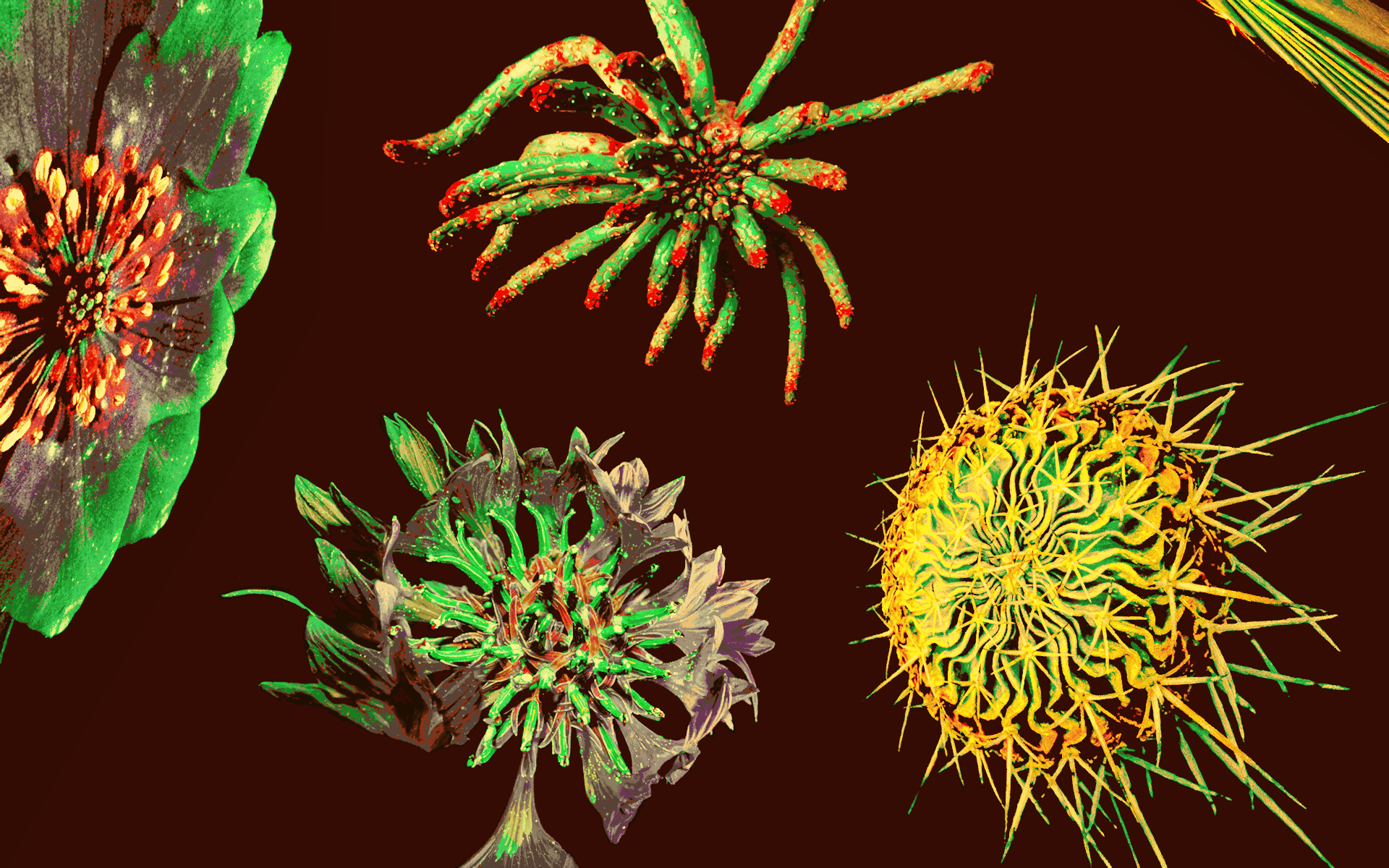 Lover of art, nature, food and WAX NFT's!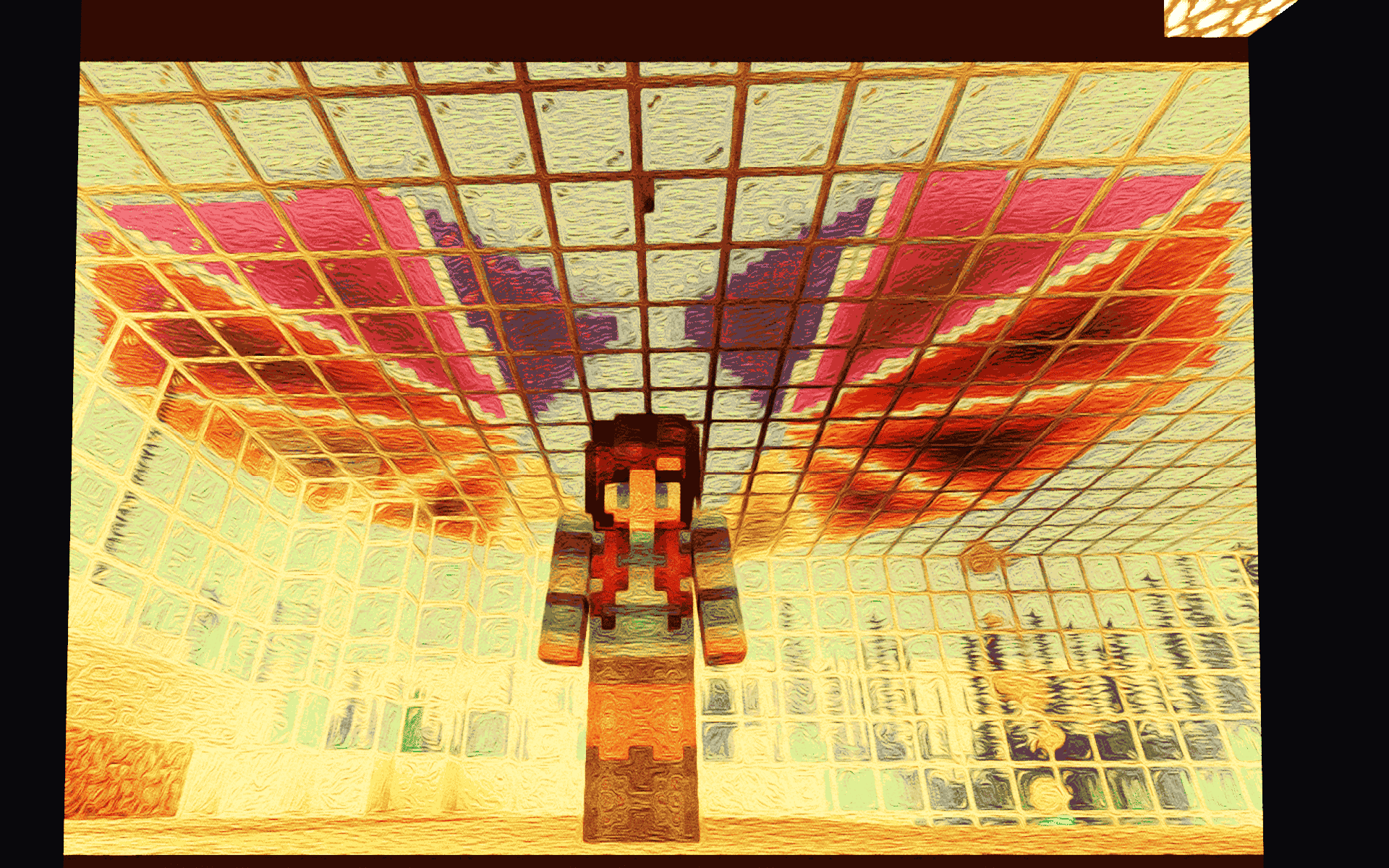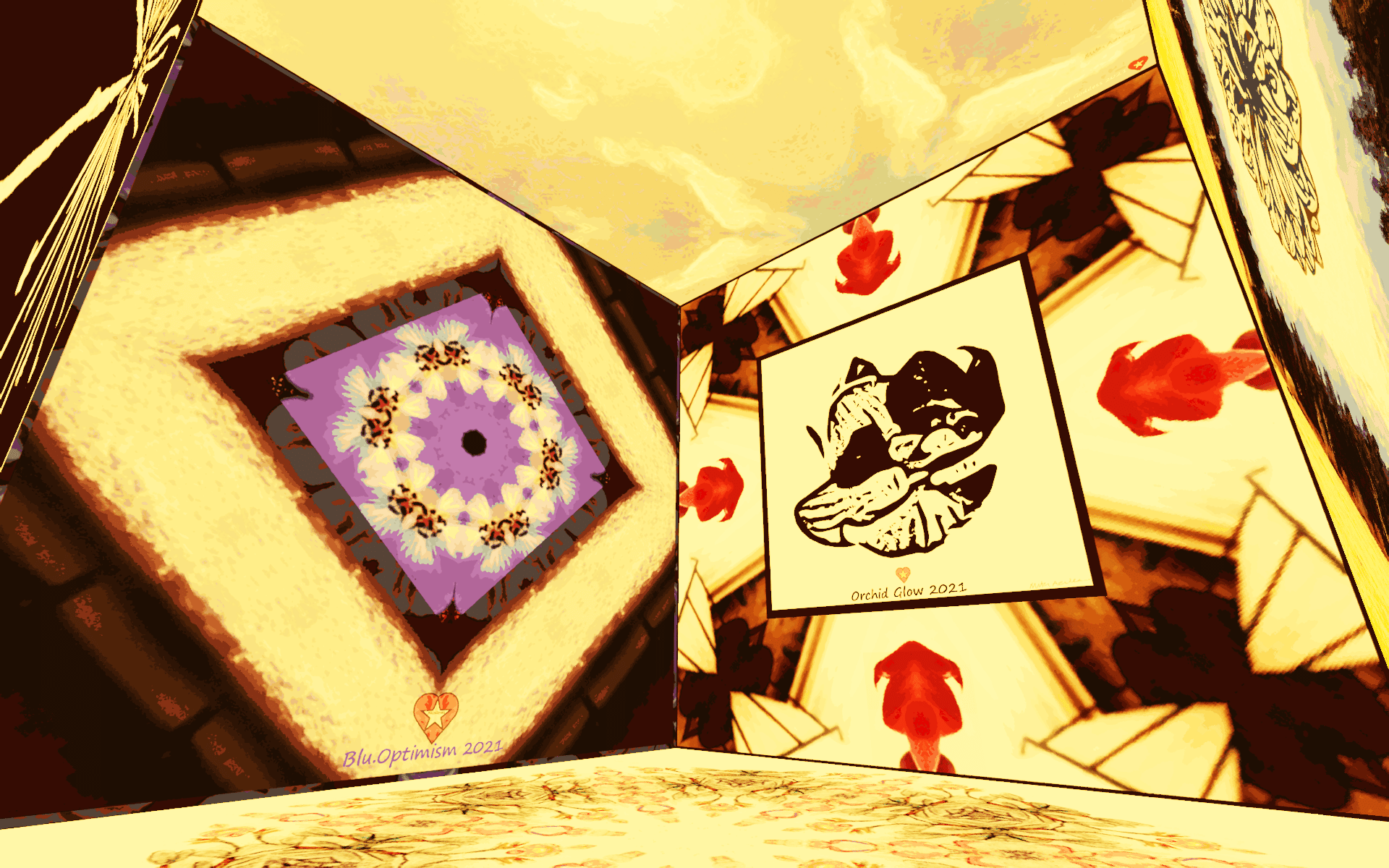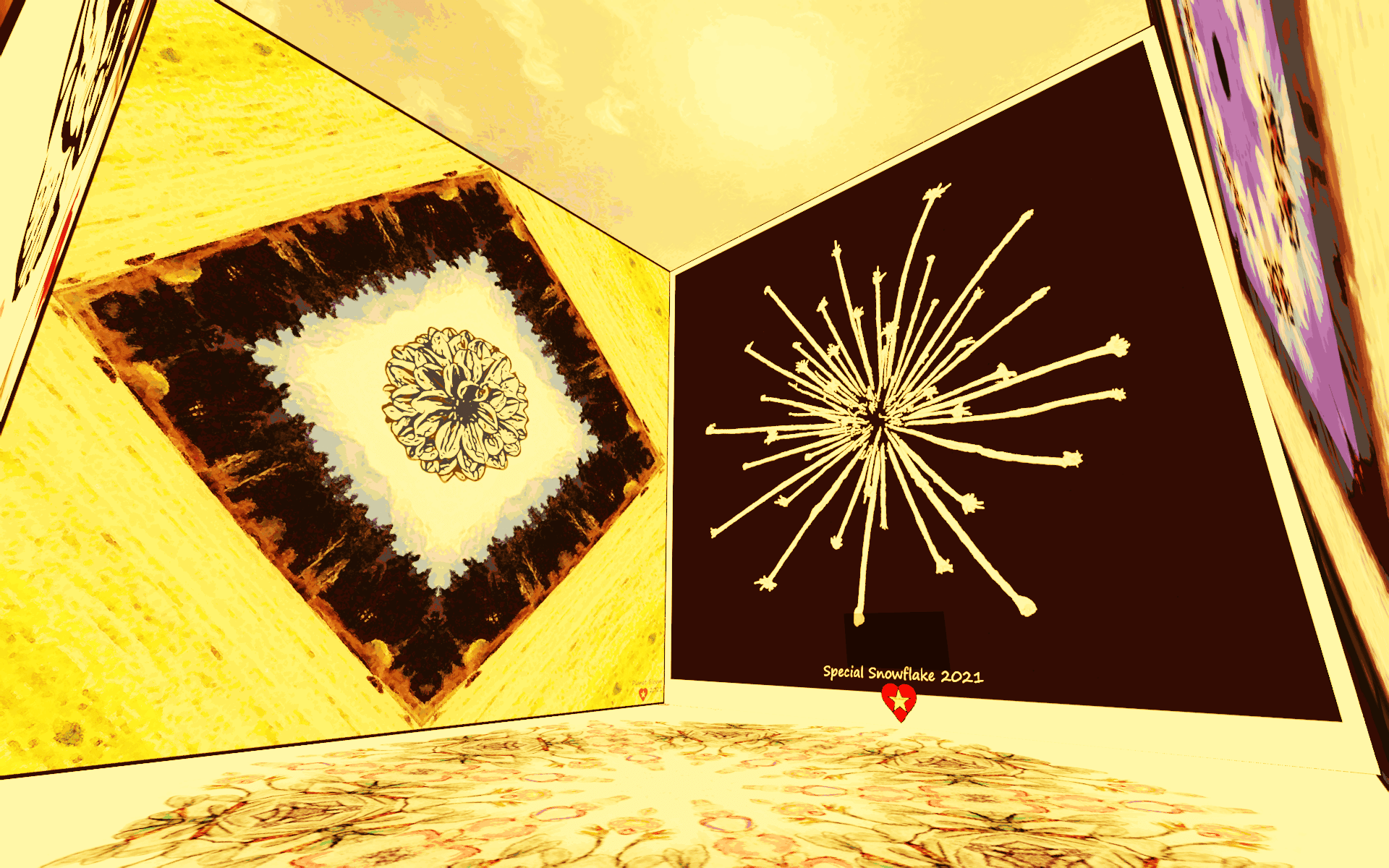 Owner of The Rocket Gallery showcasing/promo artists in the across the metaverse.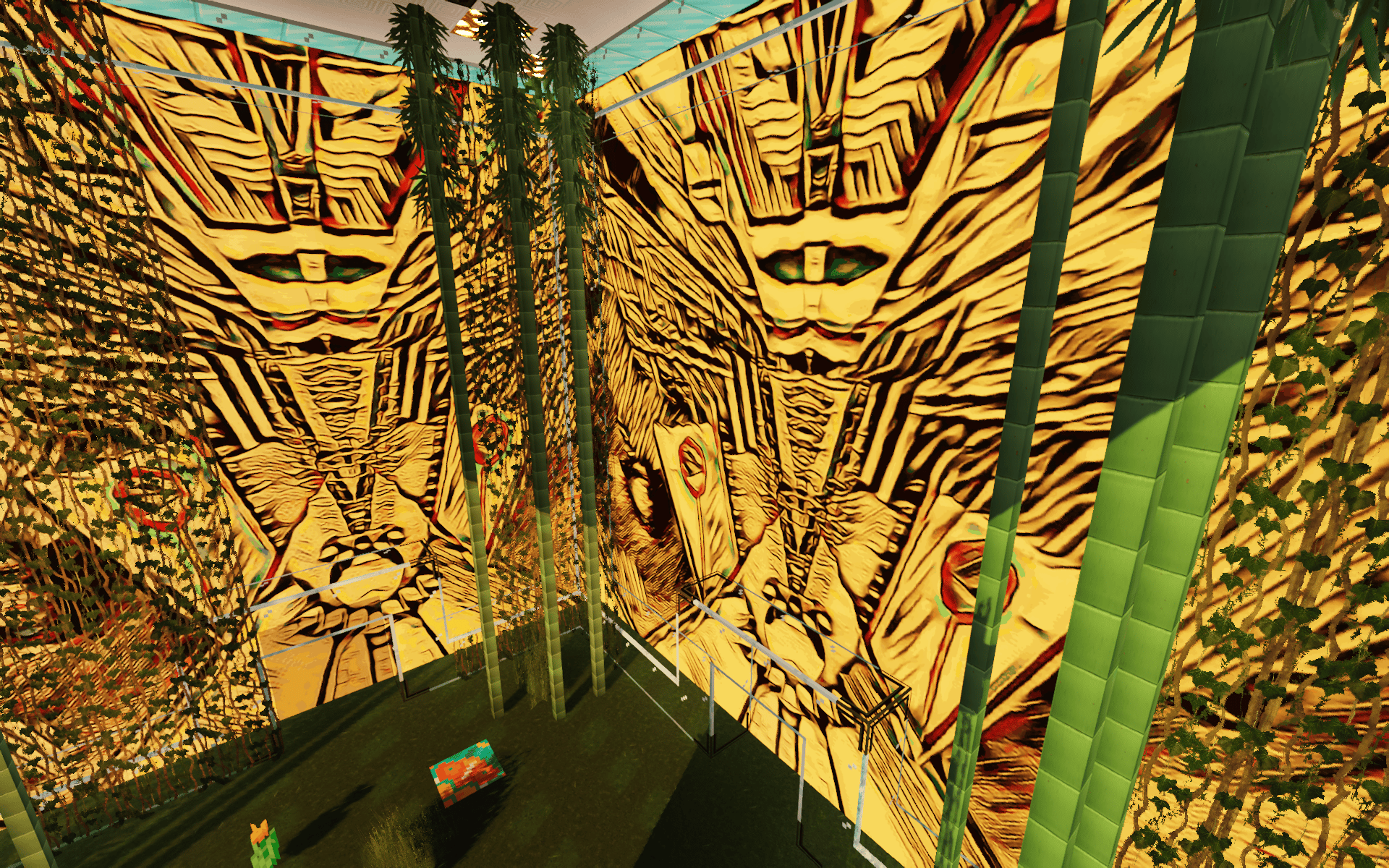 Acrylic painter, photographer, and crypto artist.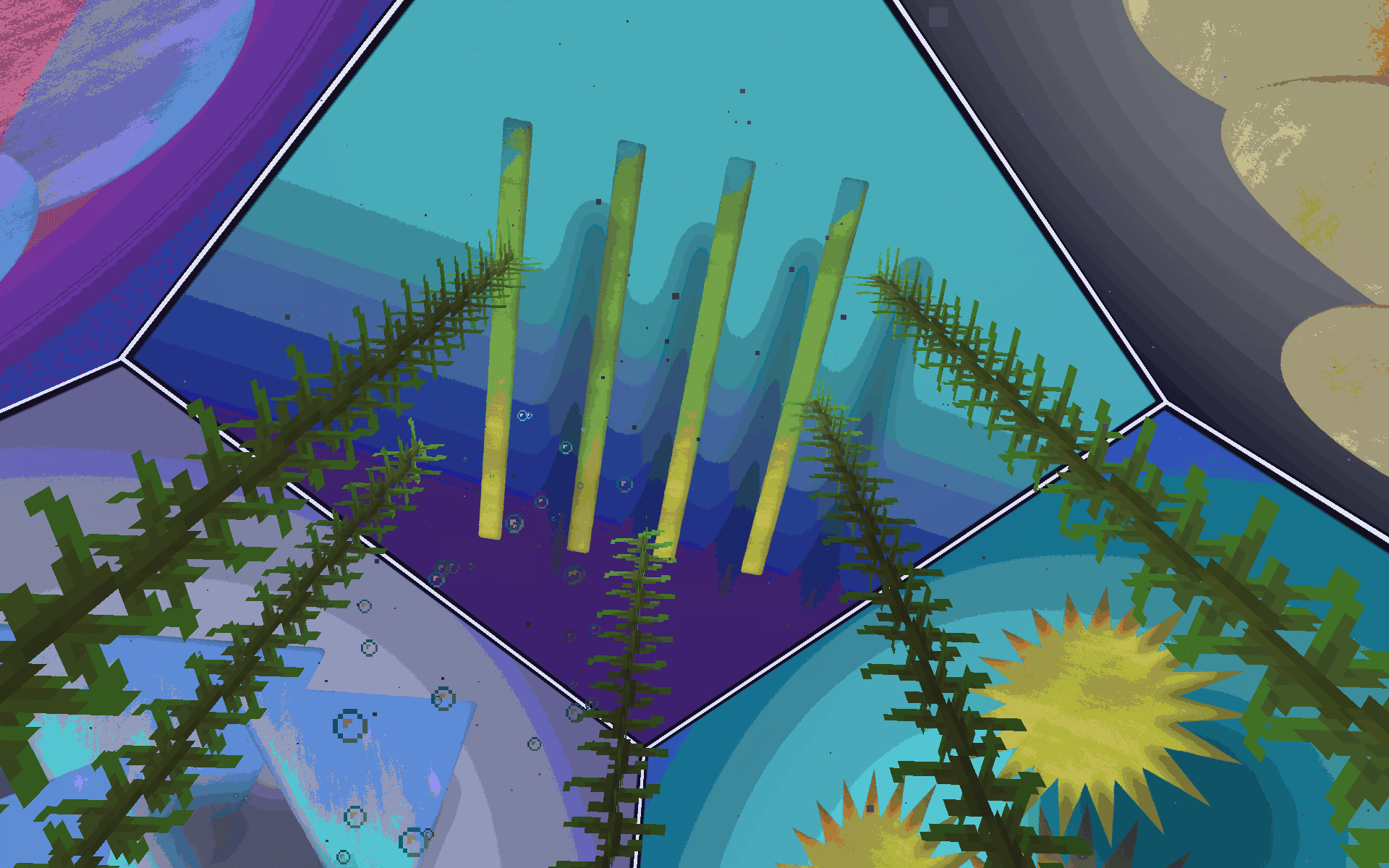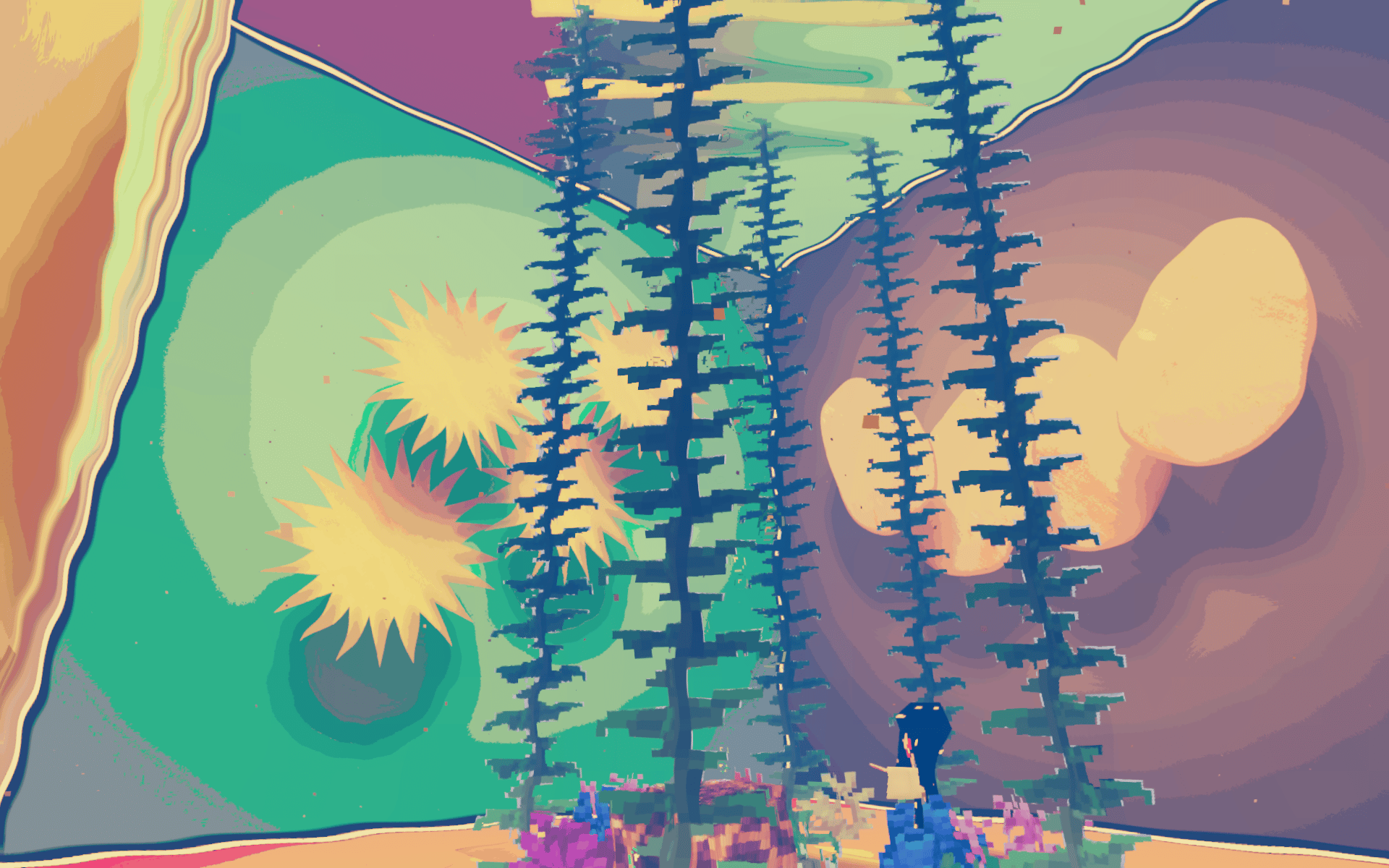 Does illustration, art, and NFT's.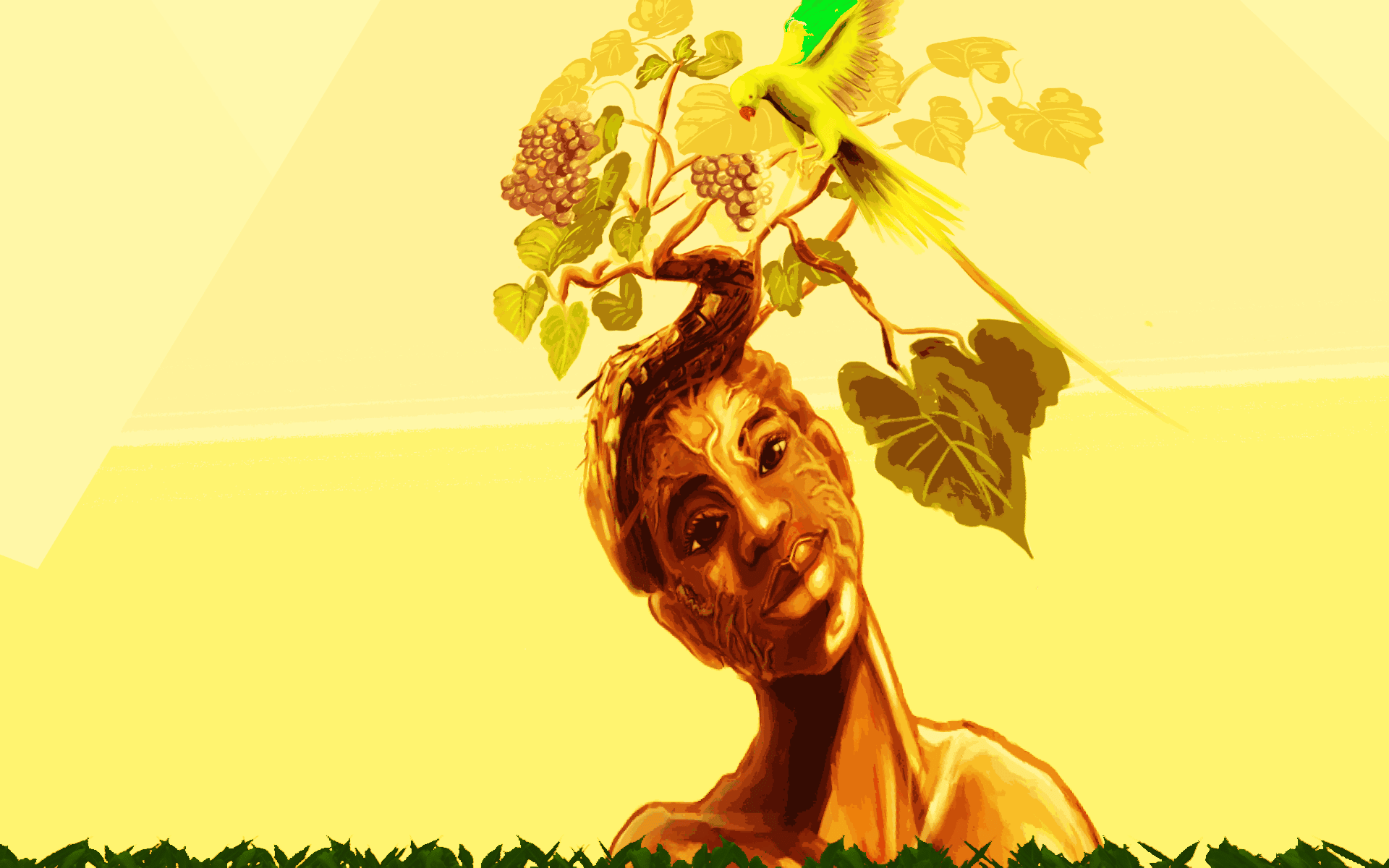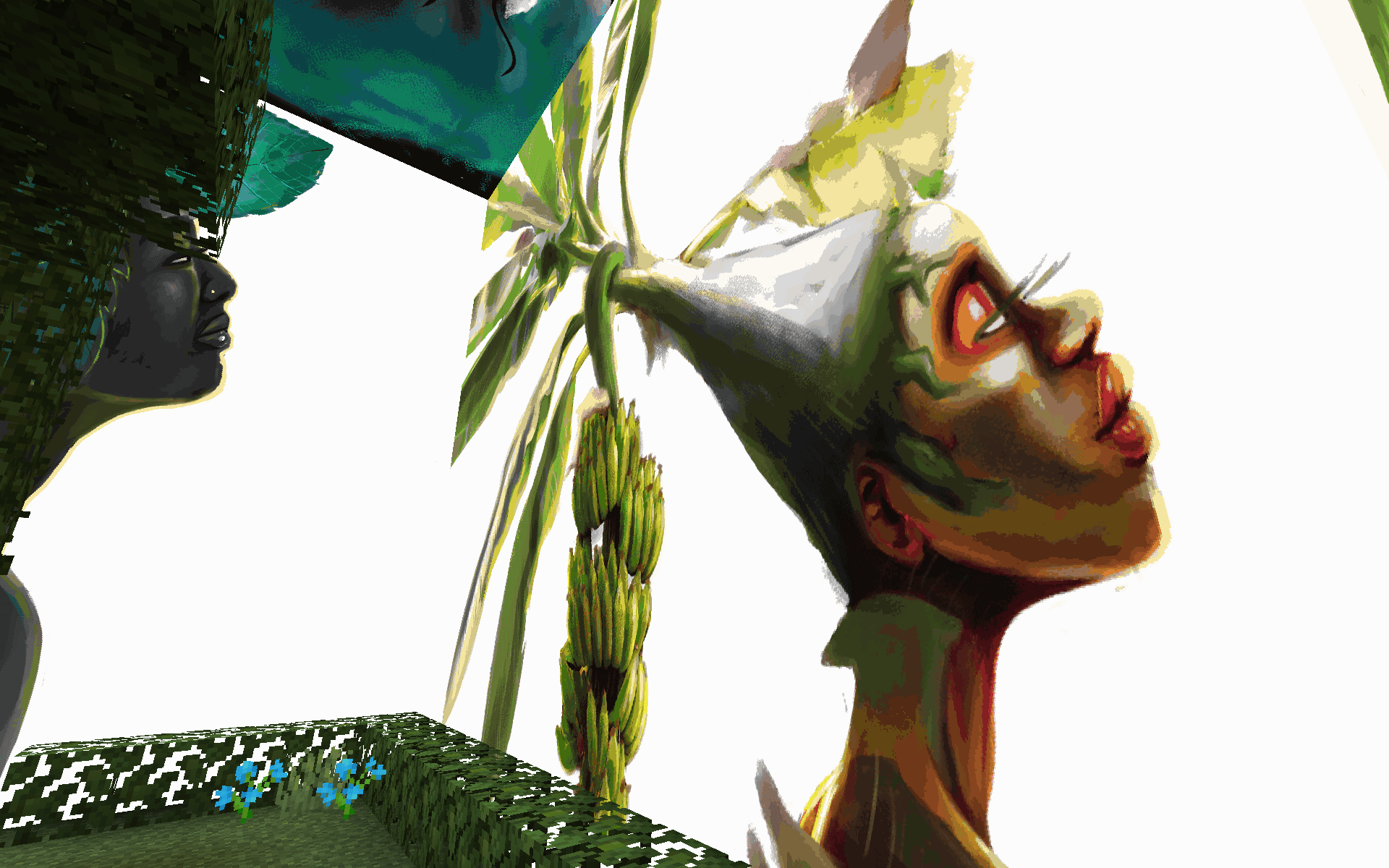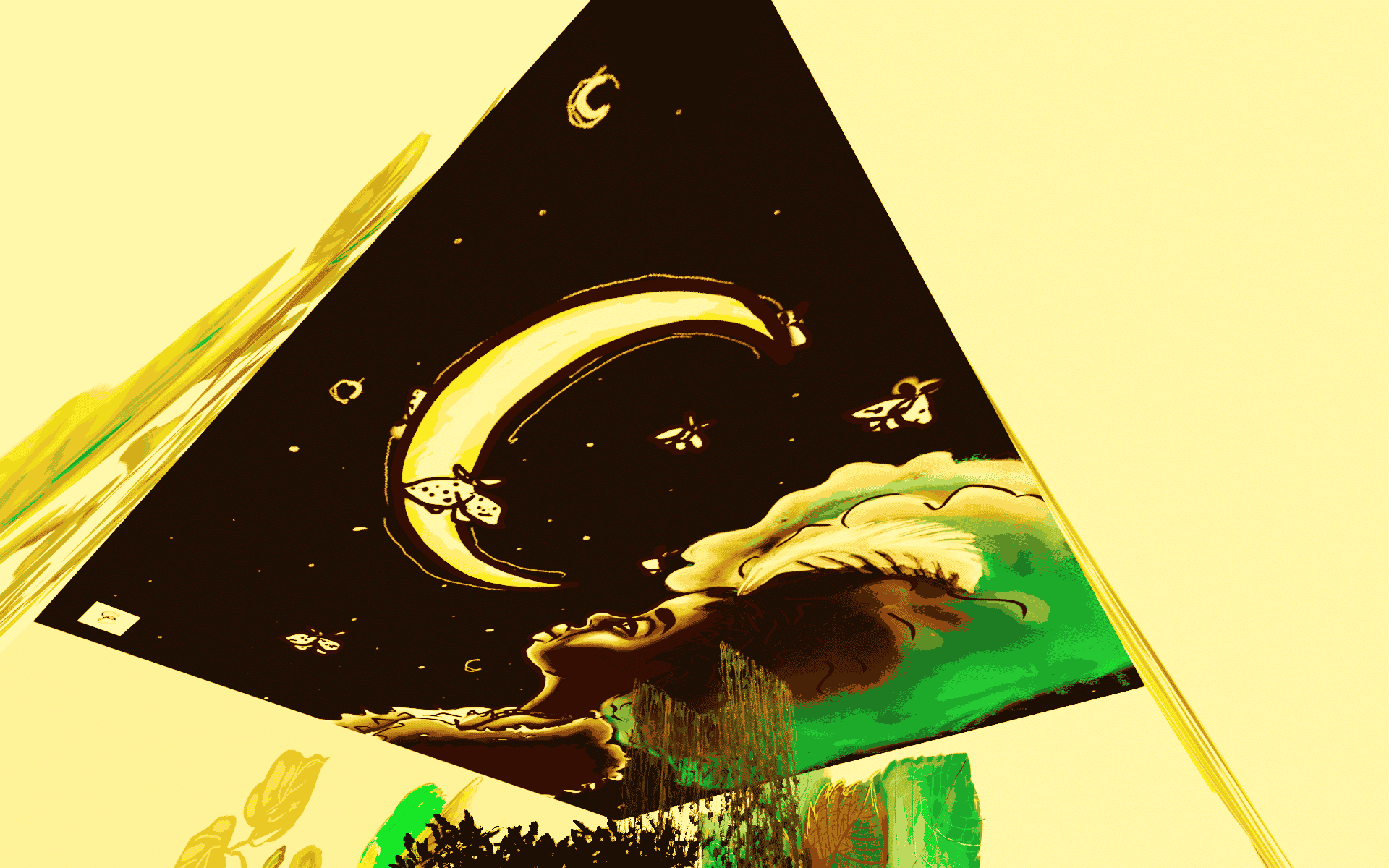 Magic & mental health inspired filmmaker & multidisciplinary artist.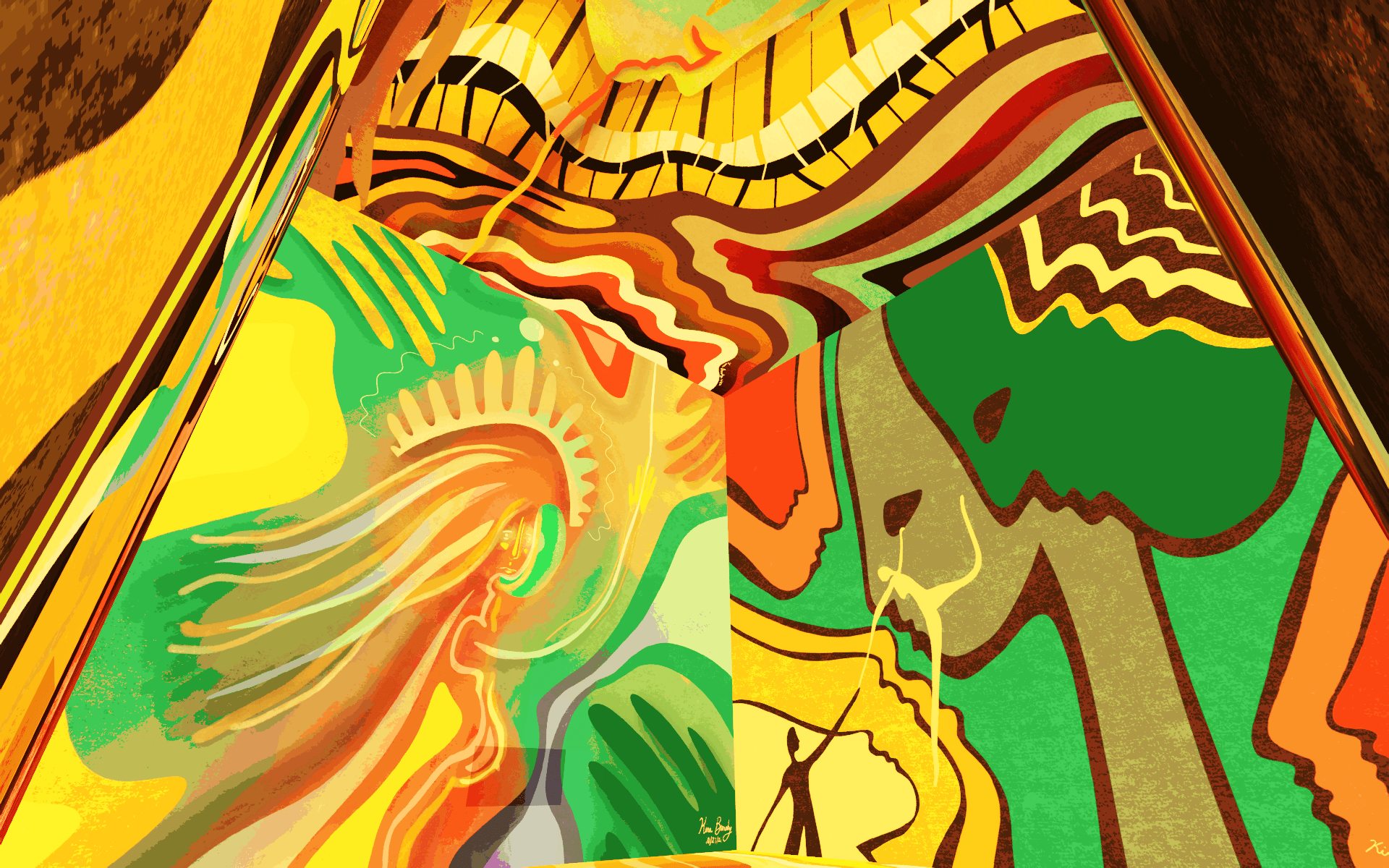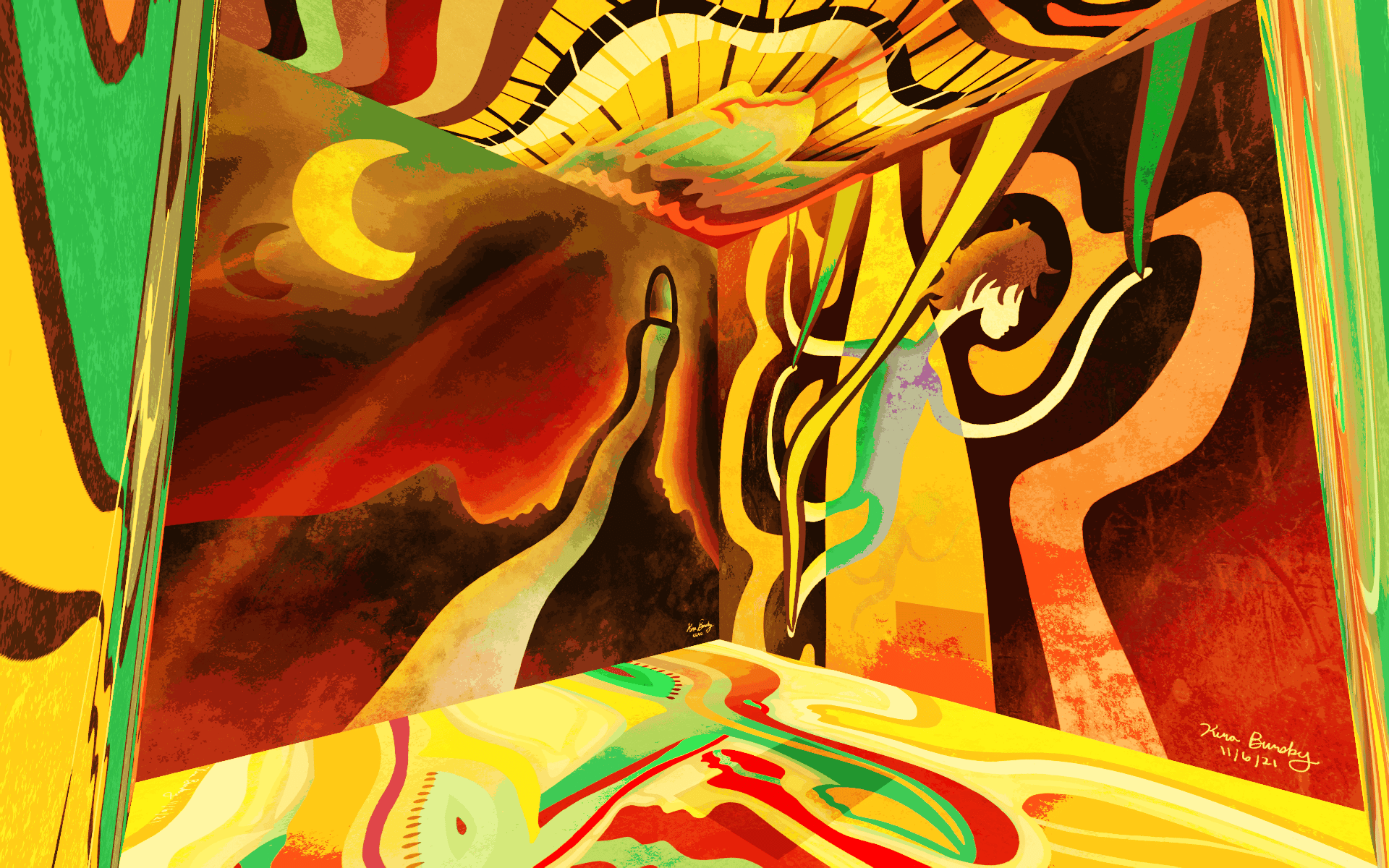 'I draw lines'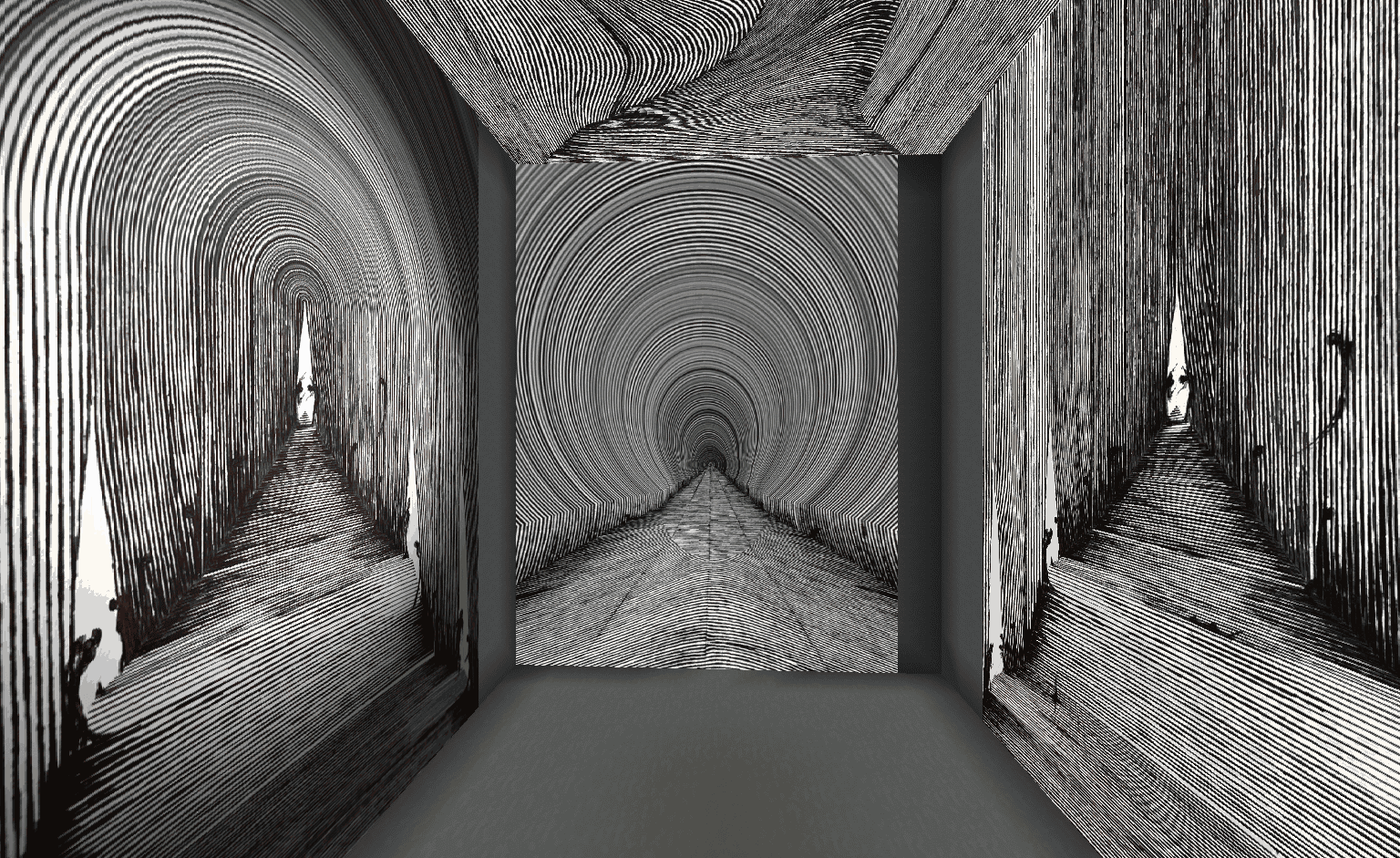 "Award winning visual artist from Finland. He has been working as an artist since 2011 after graduating with a BFA from Lahti Institute of Fine Arts.  His body of work of consists mainly of abstract oil paintings and digital drawings."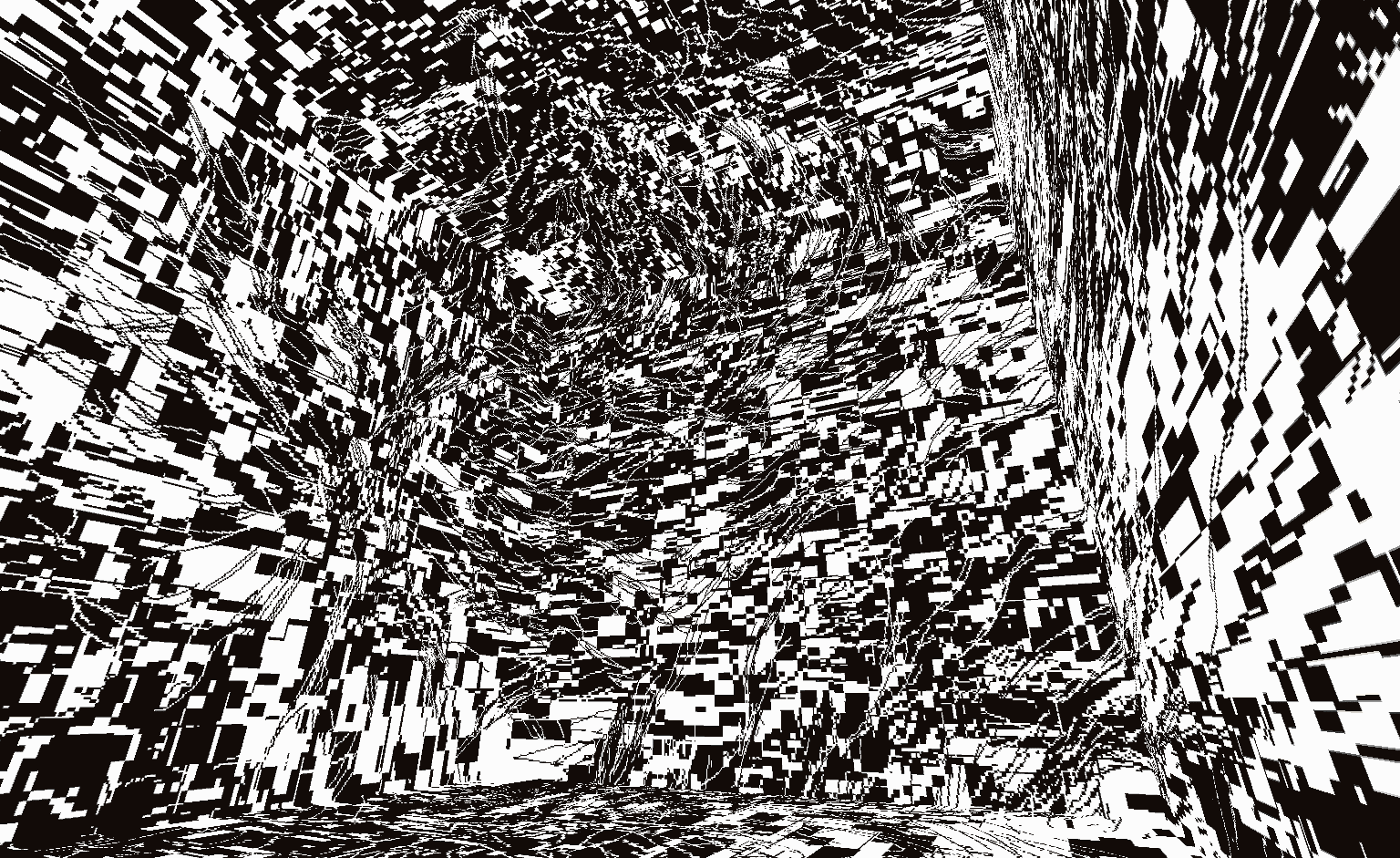 Professional French artist utilizing NFT's as a wonderful opportunity to give new lives to her physical paintings.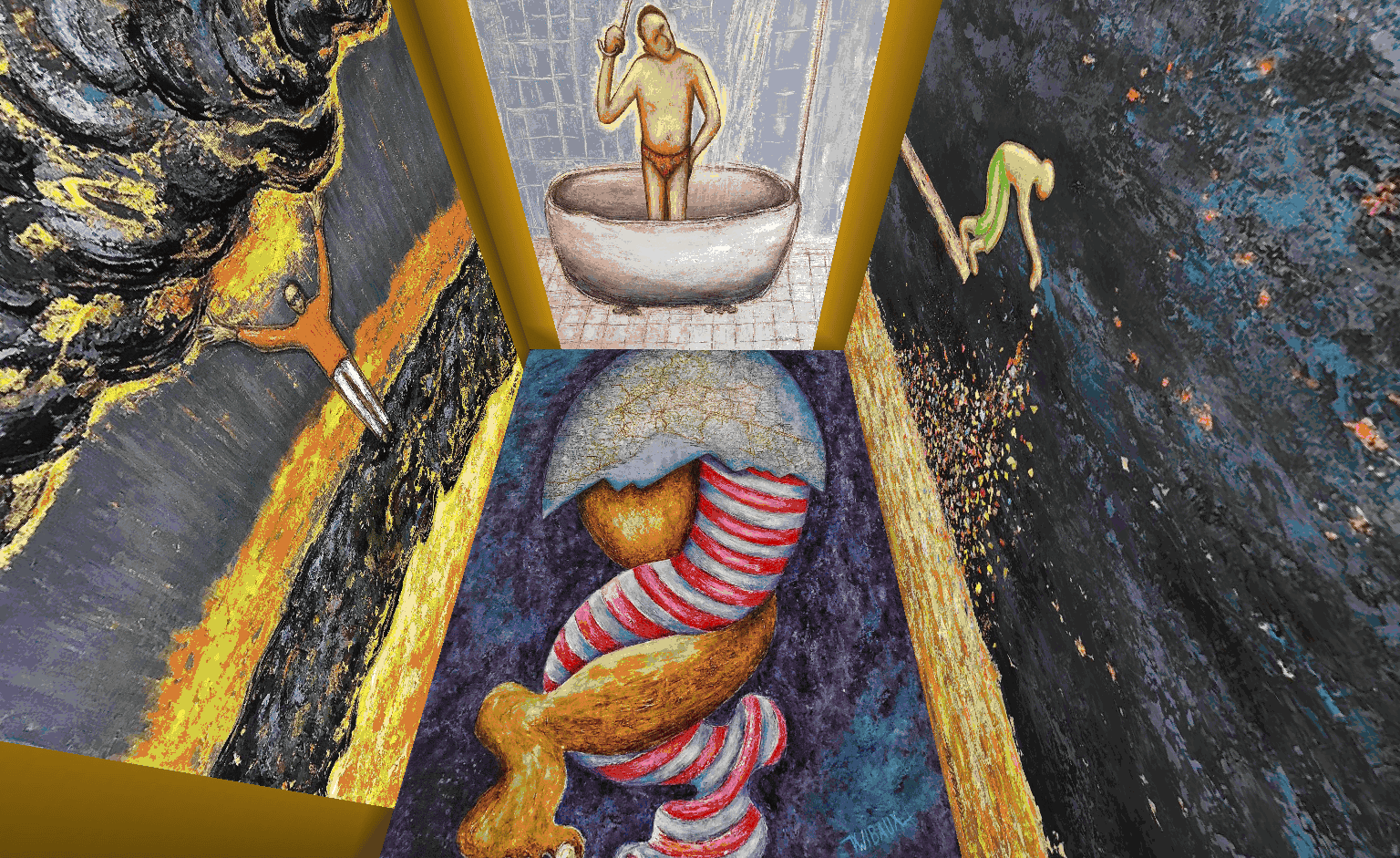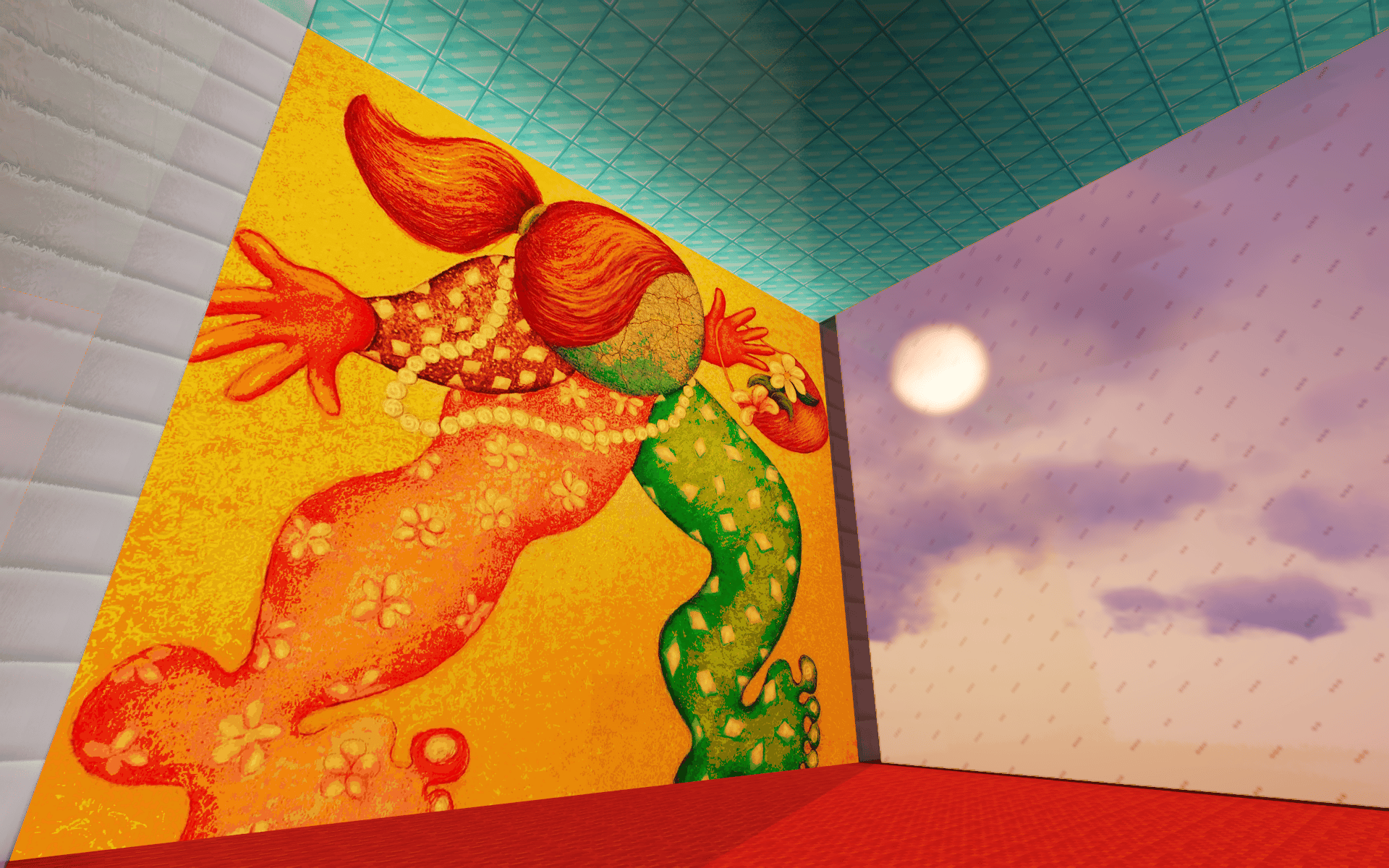 Putting energy in motion, visionary cubism, and NFT creator.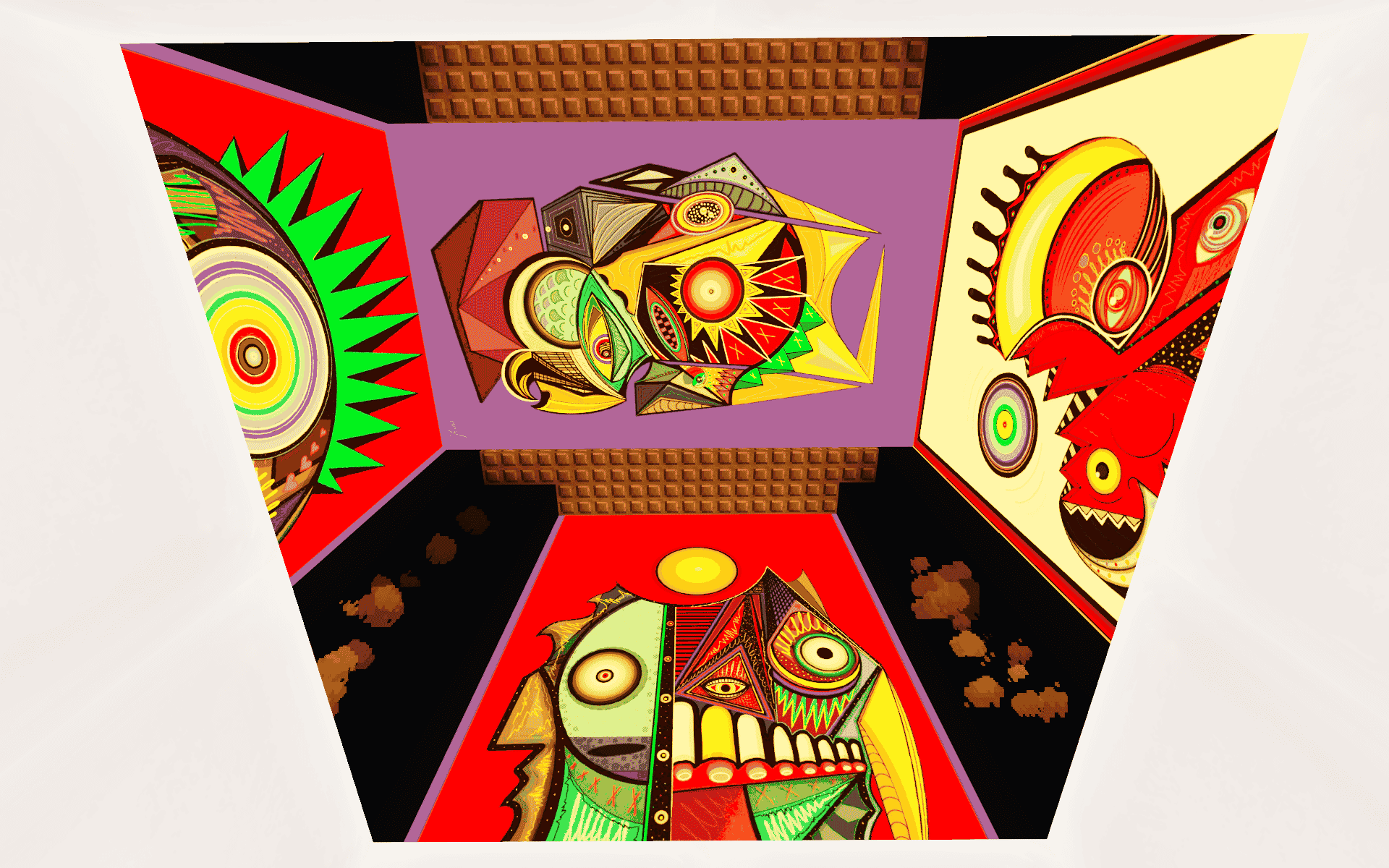 Artist, musician, animator, and more.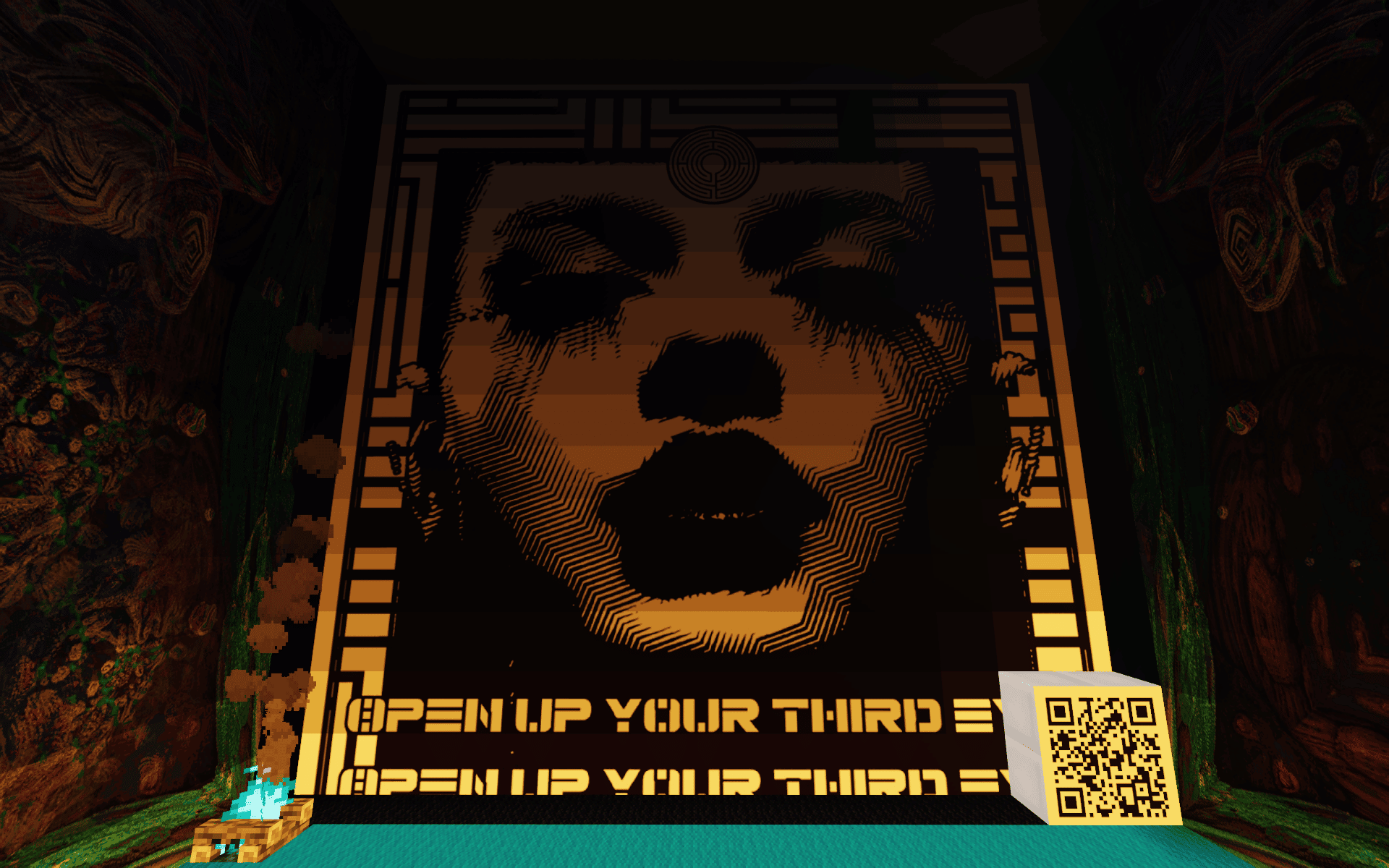 Fashion illustrator who loves her work.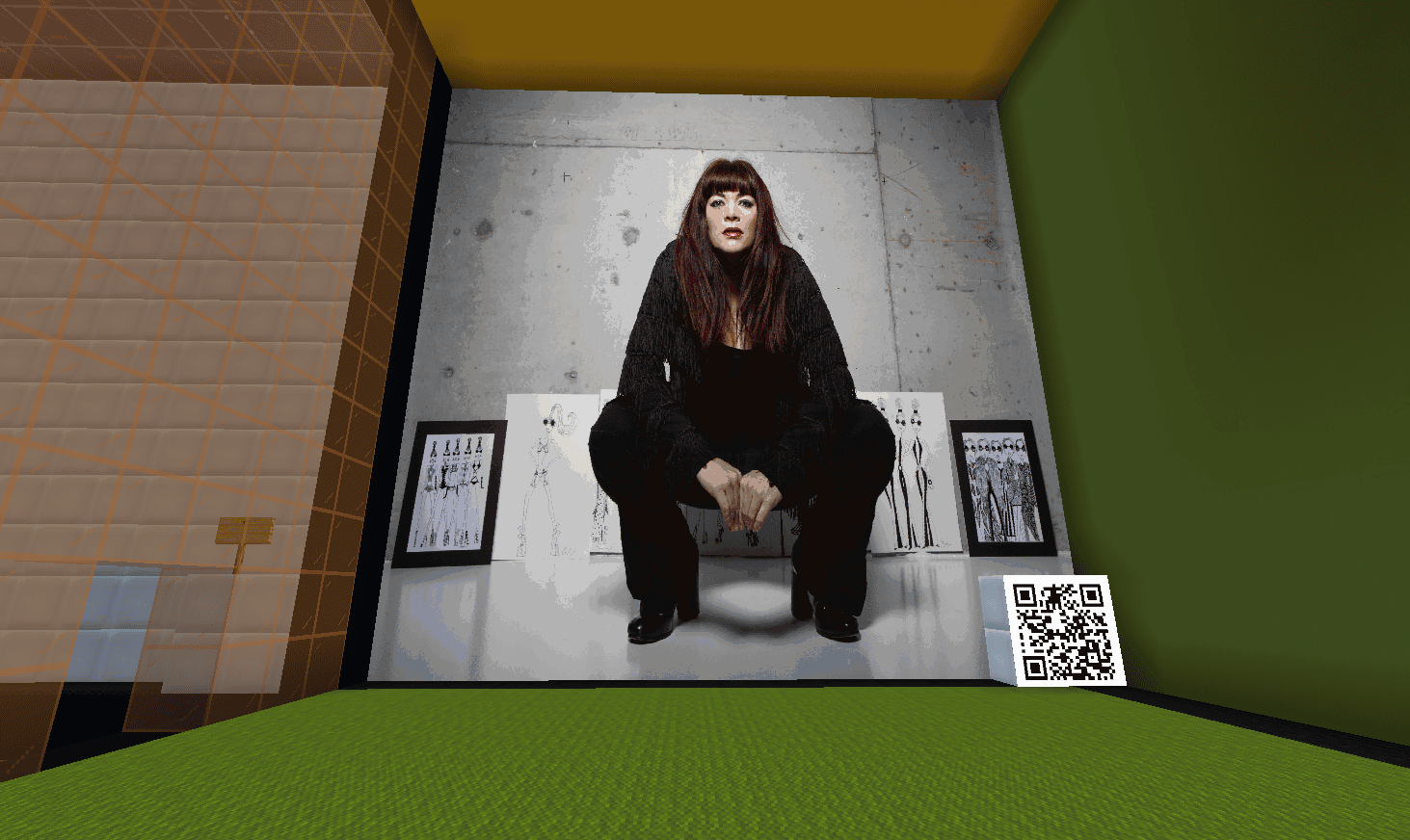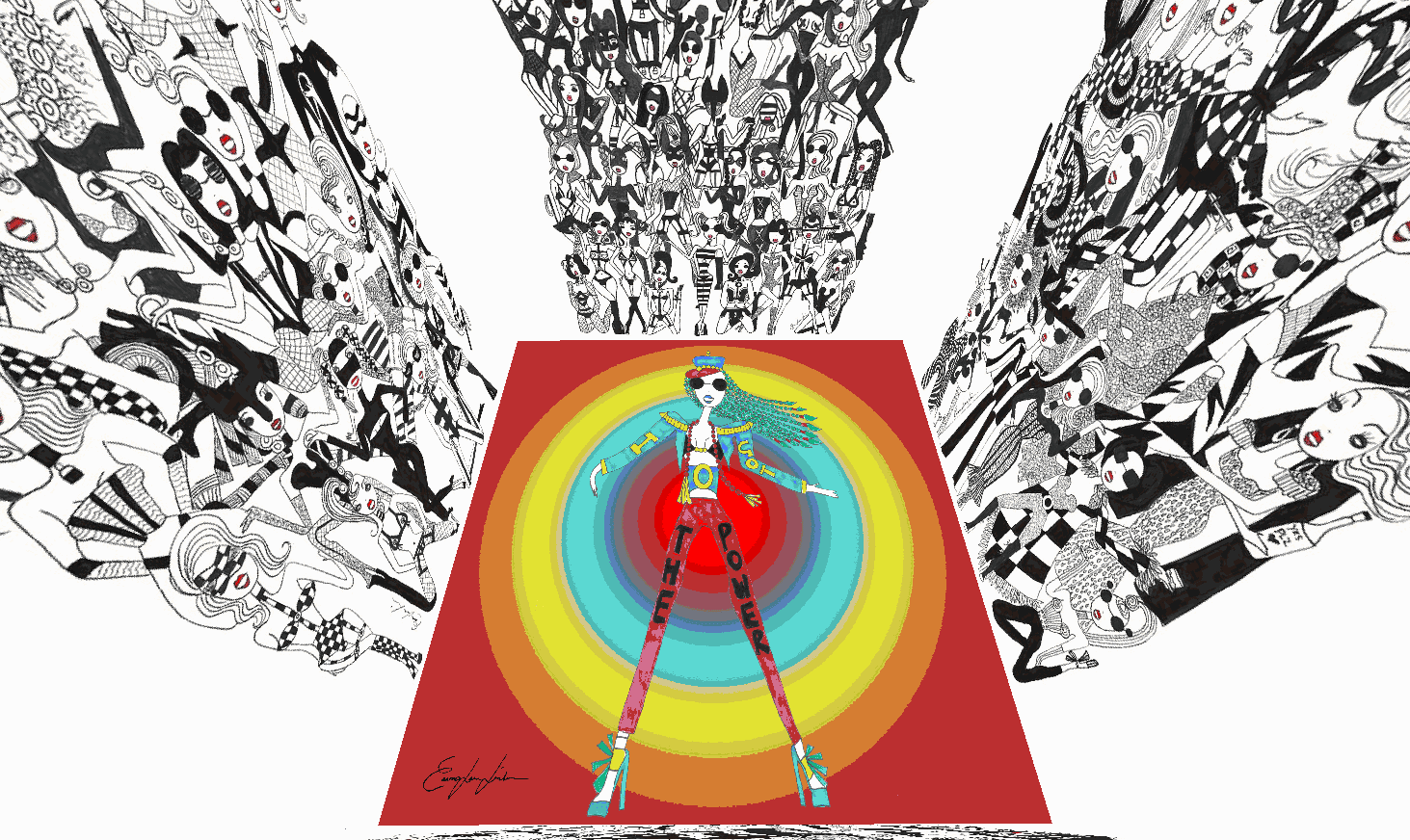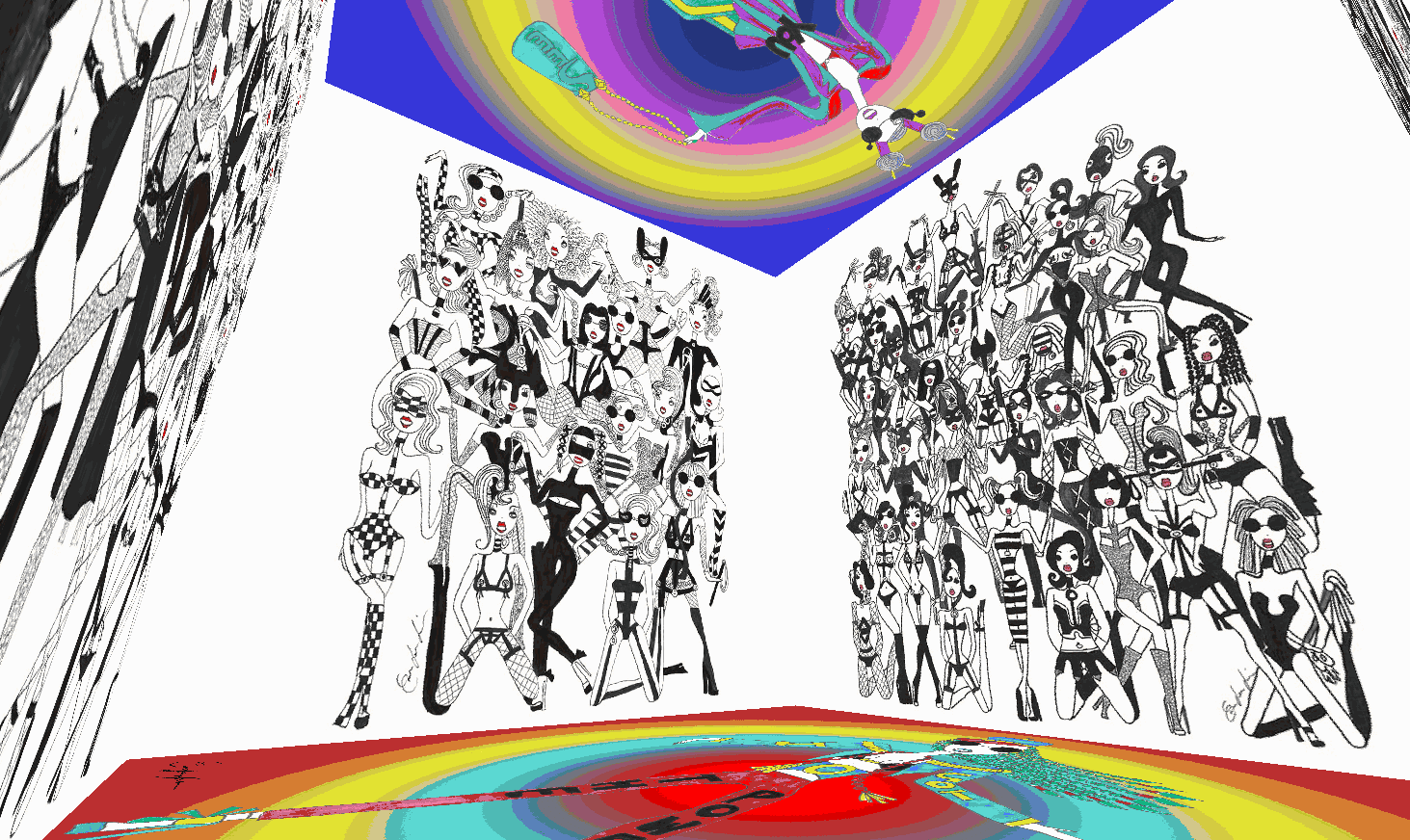 Artist & Photographer of interesting people. Specialized in Male Art. NFT Artist.

'The Rubik Cube' by Yauggy
Testimonals
It's no secret the capacity in which the The Rocket Gallery has been bringing art in The Uplift World to life consistently in fresh new experiential ways.  But just in case there was any doubt as to how incredibly special this particular gallery truly is, here are some testimonials of praise for The Rubik Gallery experience which solidifies just how necessary a must visit this ingenious creative space is.
More of the Uplift Art Loop Gallery Event! This one from the Rocket Gallery! @swedish_gold

Excellent art, mesmerizing presentation method! Classic! Rated this a must-experience. (I sound like an art critic – but seriously, check it out. Genesis in the Uplift World, 2300/1950). pic.twitter.com/zU9hPdMooj

— LemonRivers (@LemonRivers0) December 25, 2021
You'll have to see the whole gallery yourself. It is massive, and called a Rubics cube for a reason. But here are a few of my favourites from @swedish_gold gallery @UpliftWorld . My personally favorite place I've seen, fungible or not. #nft #metaverse. pic.twitter.com/DqZYB7Rdig

— Dolimite36 Chick'in-Ka'ah 4200,4100 (@FlopShots3) December 26, 2021
what a great idea! gallery cubes!! what an experience, now how do we do it IRL? @swedish_gold I especially loved @WibauxV beautiful work!! Thanks for including me Andreas! pic.twitter.com/ckyHL6qnne

— mitzisNiFTis (@mitzisNiFTis) December 26, 2021
I visited the Rubik's cube yesterday too!!

In the @theupliftworld of course!

Love the whole concept, build and all amazing arts.

I have som snapshots from in there 🥳 pic.twitter.com/VWpi8EUXtC

— Classe | 🅒🅛🅐🅢🅢🅔🅐🅡🅣 (@Claes_Pancakes) December 26, 2021
The Rocket Gallery
Plenty more to check out from The Rocket Gallery in The Uplift World, all of which offer varied and new perspectives on the concept of how art in the metaverse is brought to light.
********
From all of us here at The Uplift World, thank you so much for tuning into another episode of The Uplifters Lenz, a series dedicated to showcasing some of the most amazing creativity and building skillz residing solely within this grand metaverse we call home.  Should you yourself wish to have your build feature in any of our segments, please be sure to check out The Path to Featured Buildz & Events Inside Your Uplift World for more info on these dynamic possibilities, and of course do not hesitate to get in touch with Jimmy D on Telegram, Twitter, or Discord so we can put whichever happens to be your fancy into motion.  Until that time again then when we can welcome you back with yet another amazing build article here from The Uplift World, do take care of yourselves and make life in the metaverse and beyond as wonderful as you possibly realistically can.

The Uplift World Official Links
*This piece was compiled by Jimmy D. Images compliments of Gary the Architect and Jimmy D.