'Earn Crypto With Minecraft | The Uplift World | Play to Earn | A Fun Introduction'
The caliber of our little community here and what they produce is honestly and truly amazing.  Just surfing around doing our thing, we cannot tell you how humbling it becomes to see the take that others have on all that The Uplift World is doing and in the process of becoming.  We really do appreciate the support and value the time those like NoRushMorgan have taken to showcase their activities in the metaverse through amazing videos such as found above.  If you are in need of a great introduction to The Uplift World, check out the video below.  Seriously, we couldn't have done it better ourselves.
"What's up everyone! I hope you're enjoying this video, let me know in the comments below what you thought of it! I'll be glad to answer any questions too! If you haven't already, please consider subscribing to the NoRushMorgan channel! Thanks"
Timestamps:
The Starter Base
The Starter Base timelapse was so epic that we could not resist heading on over to have a look see ourselves.  Perched high up on a snowy mountainside over in Upluft at 3450, 3950, this build by NoRushMorgan and V4l3nt is honestly a must see region in the whole entire metaverse.  Dominated by cliffs high up in the sky, getting there is a trek but well worth the spectacular views of the build itself and the surrounding areas.  Below lies a short teaser from our recent expedition, one that we encourage you all to take on your own.  Finding your way from the rail below to the base above really is a memorable experience we encourage you all to undertake just for the thrill and inspirational value alone.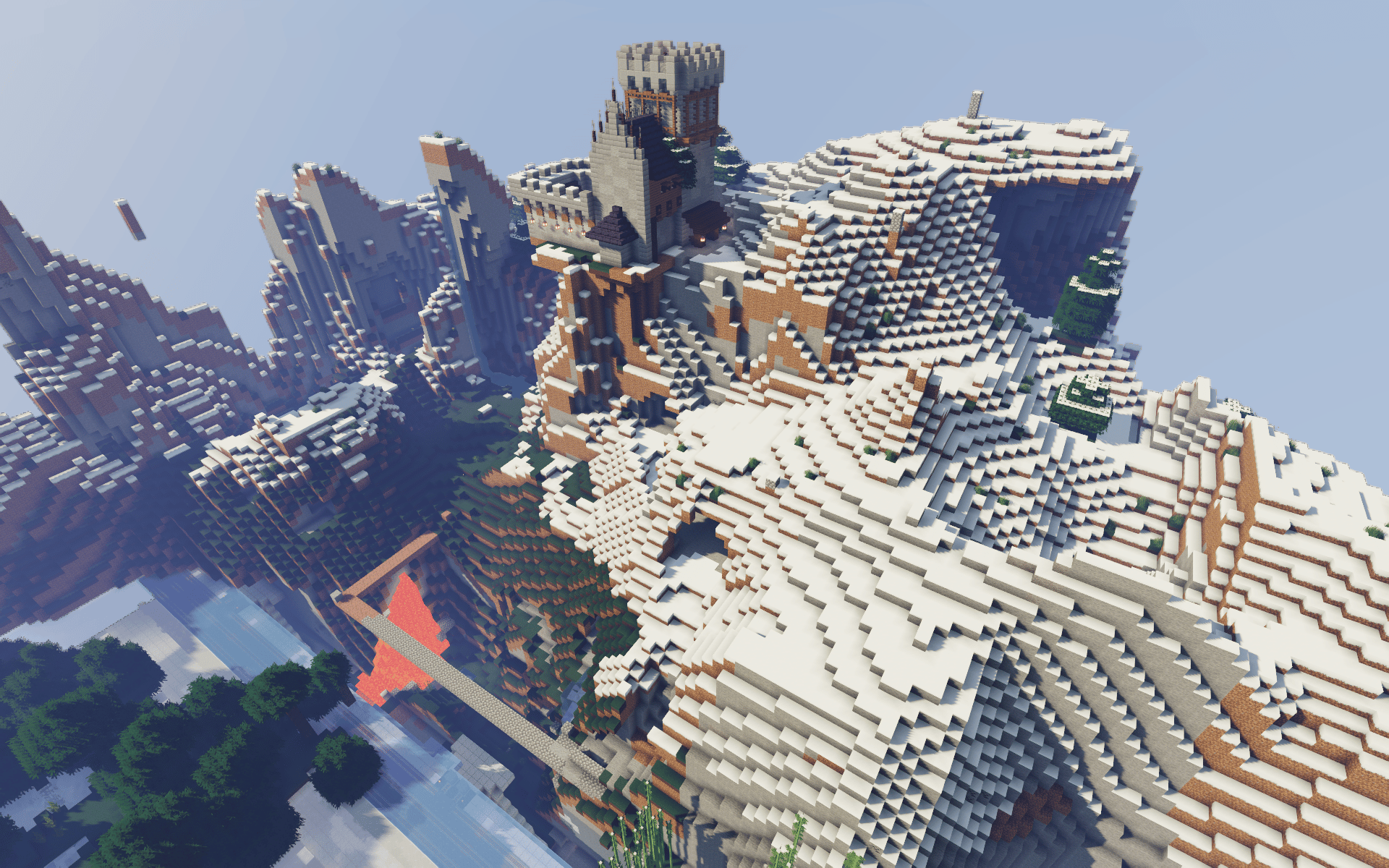 Being a survival world, it is one heck of a climb, but well worth just for the views alone.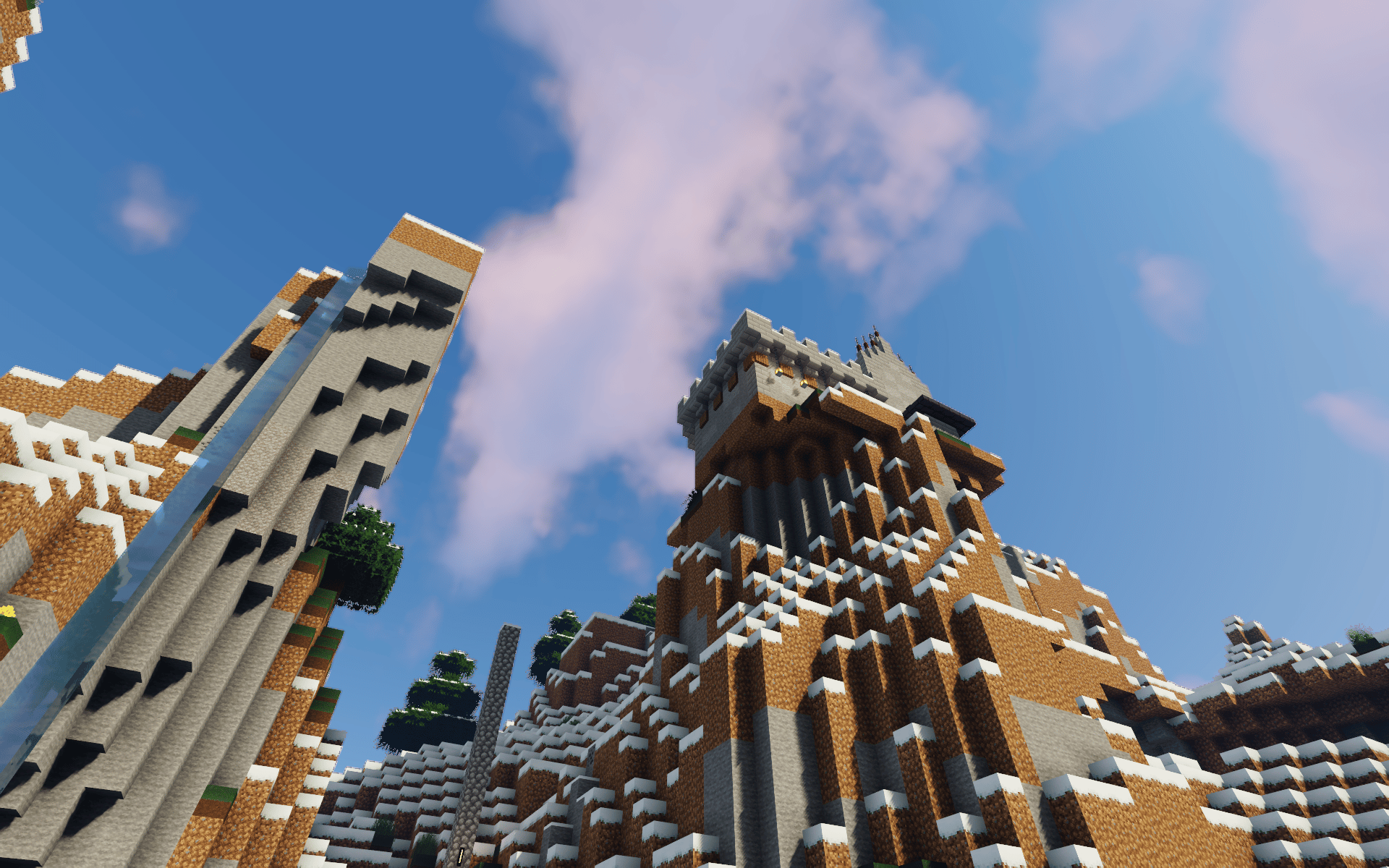 Weaving your way up the cliffsides is quite the anticipative journey, not to mention one you'll want to tread carefully on being a fall from this height could send you back to where ever you last slept in the blink of an eye.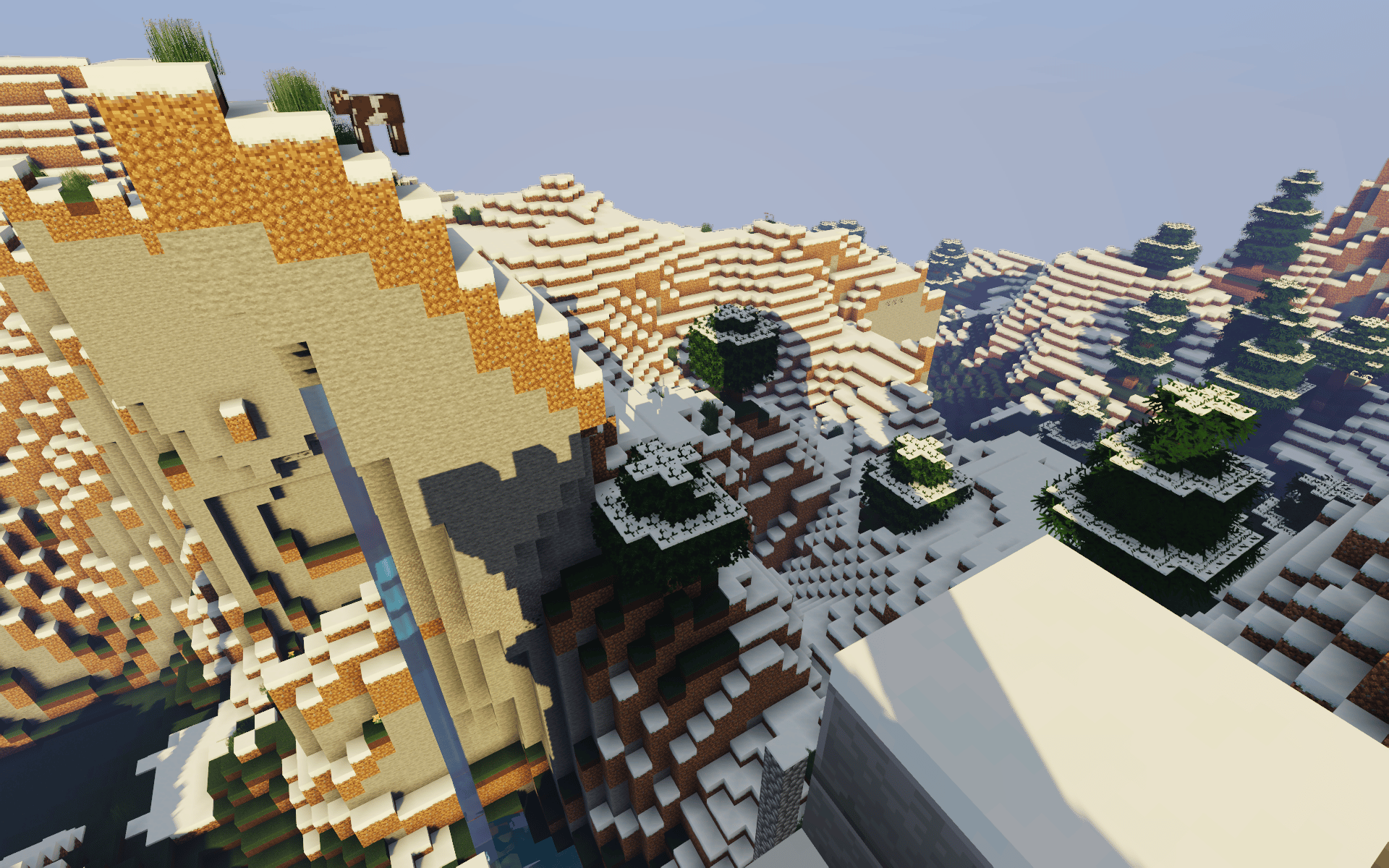 But eventually with a little patience and luck, you'll arrive to a place where you can take the stress load off.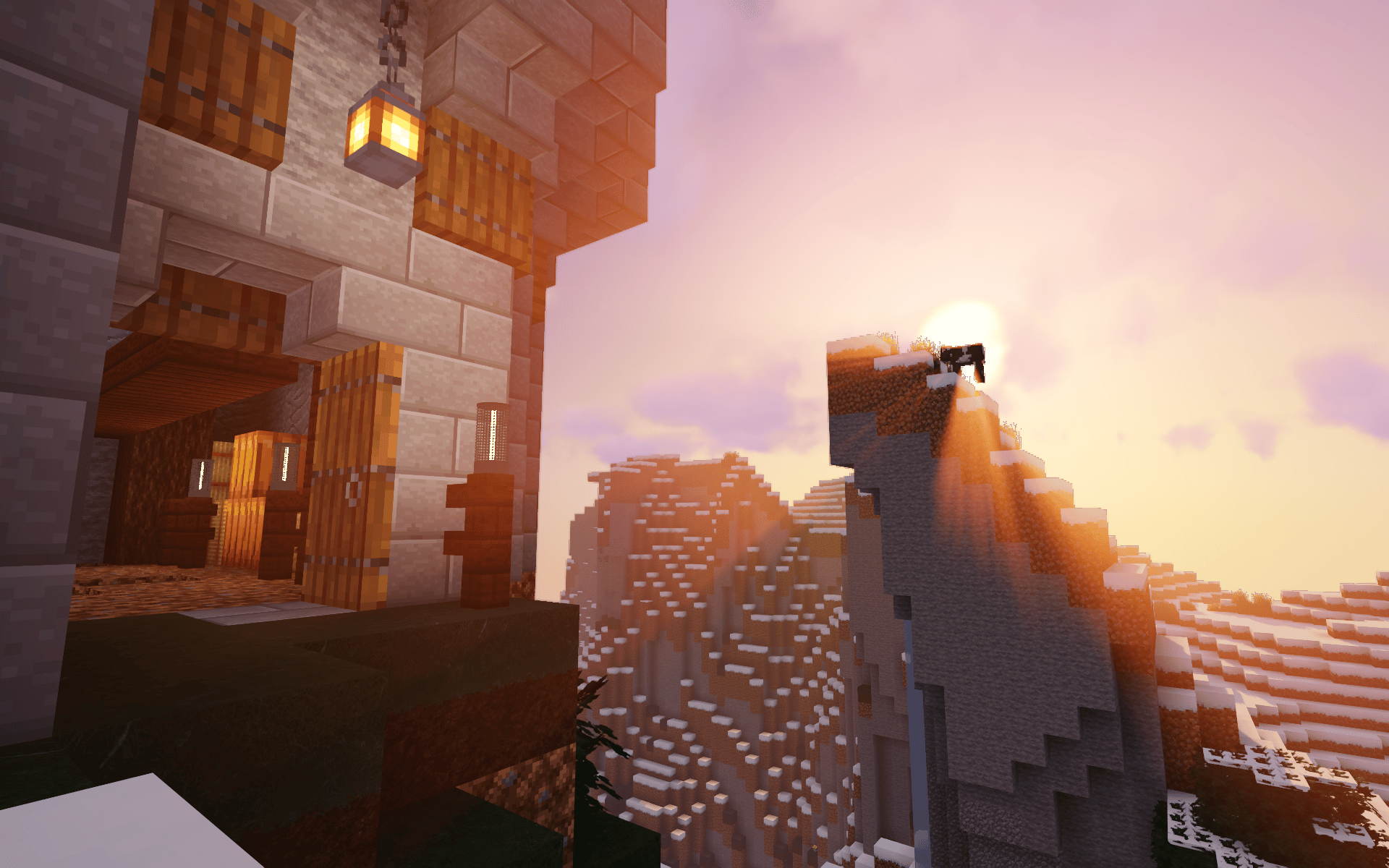 Inside is simple yet cozy.  Beds, pictures, well lit corridors, and shelter from both the storms that occasionally roar outside and nighttime demon cries.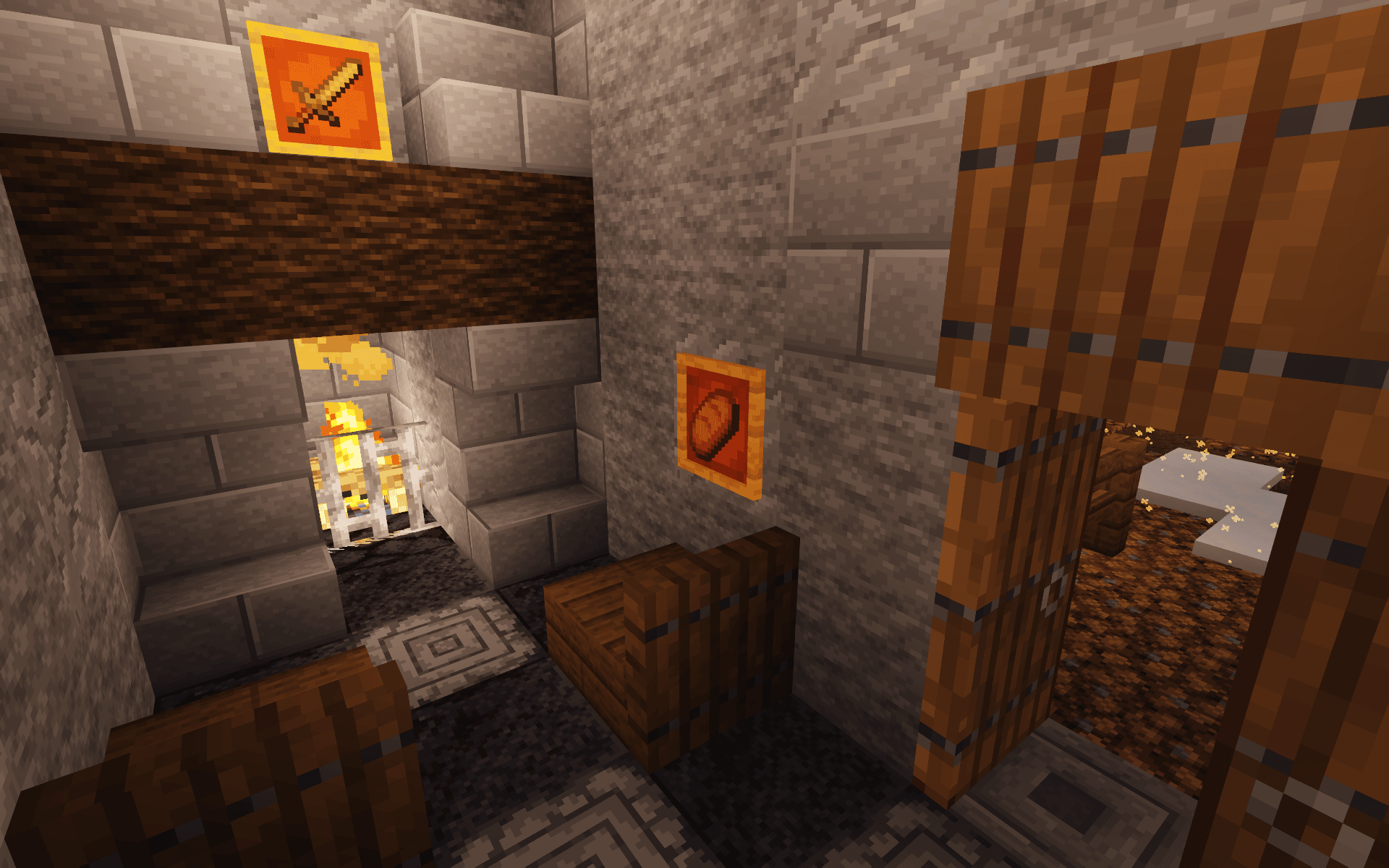 If your wanting to explore the outside grounds a bit more, well worth the time it takes to have a nap — you know, just incase that cliff walking trip later on has some gravitational complications.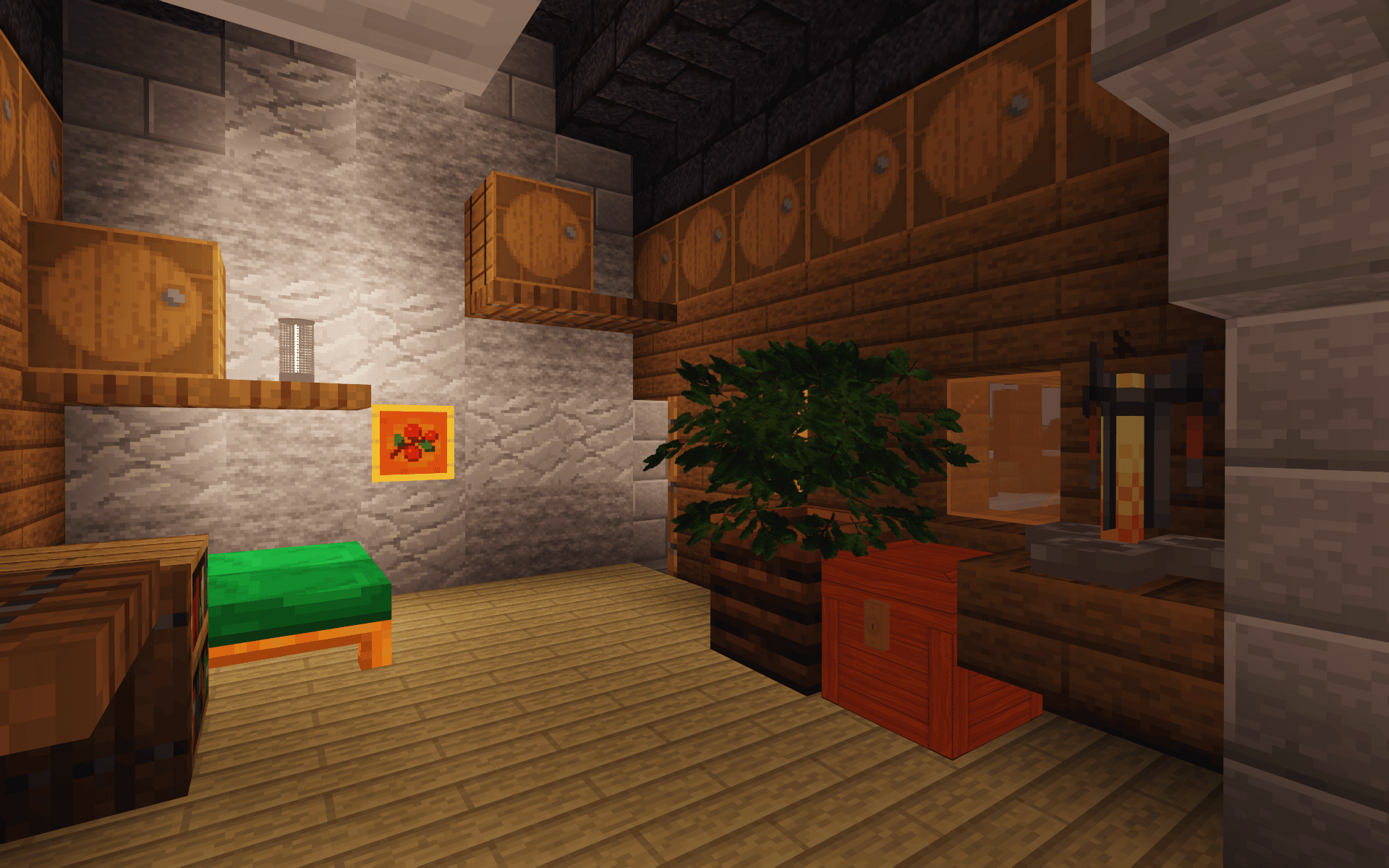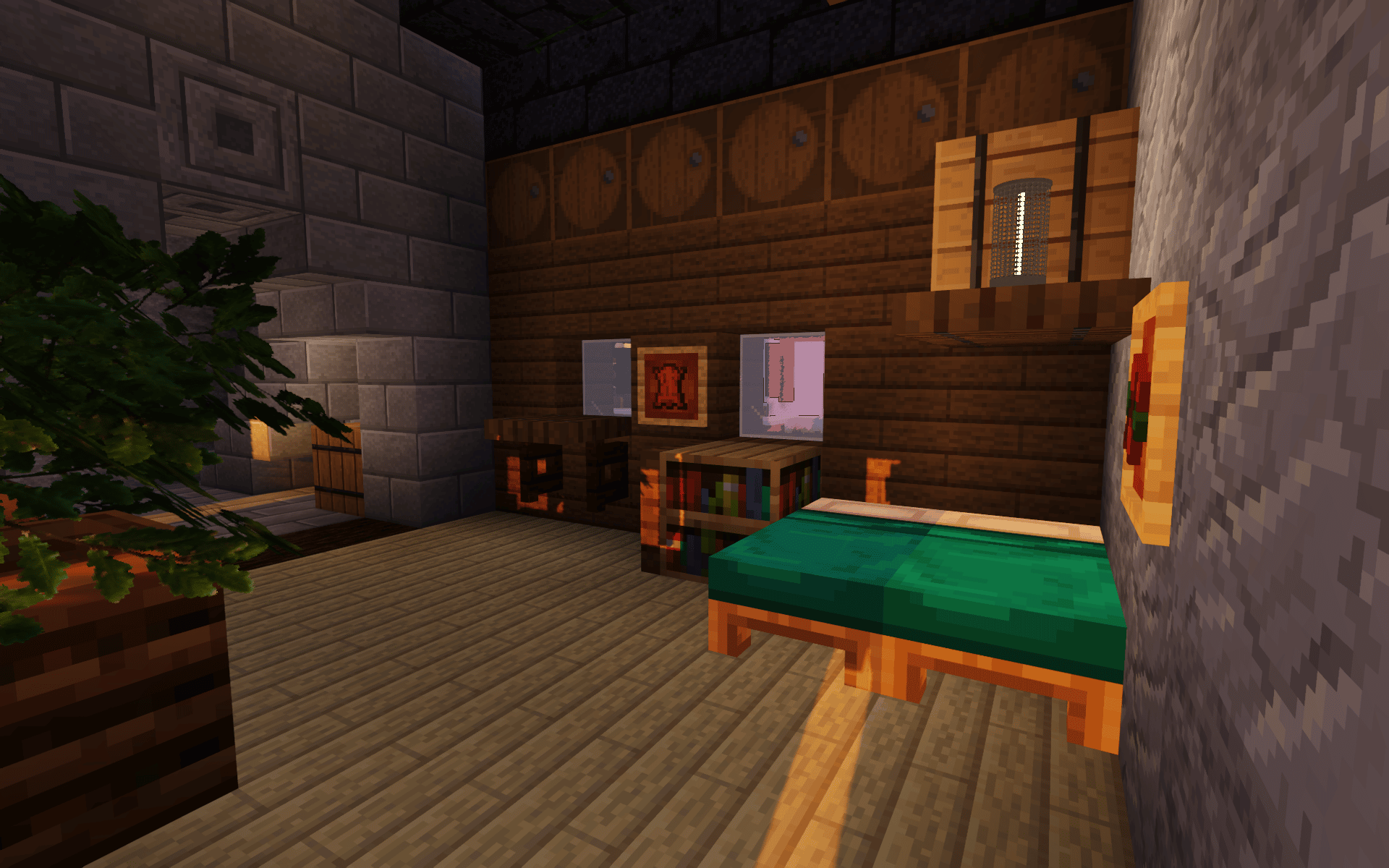 The courtyards and rooftop views are pretty sublime.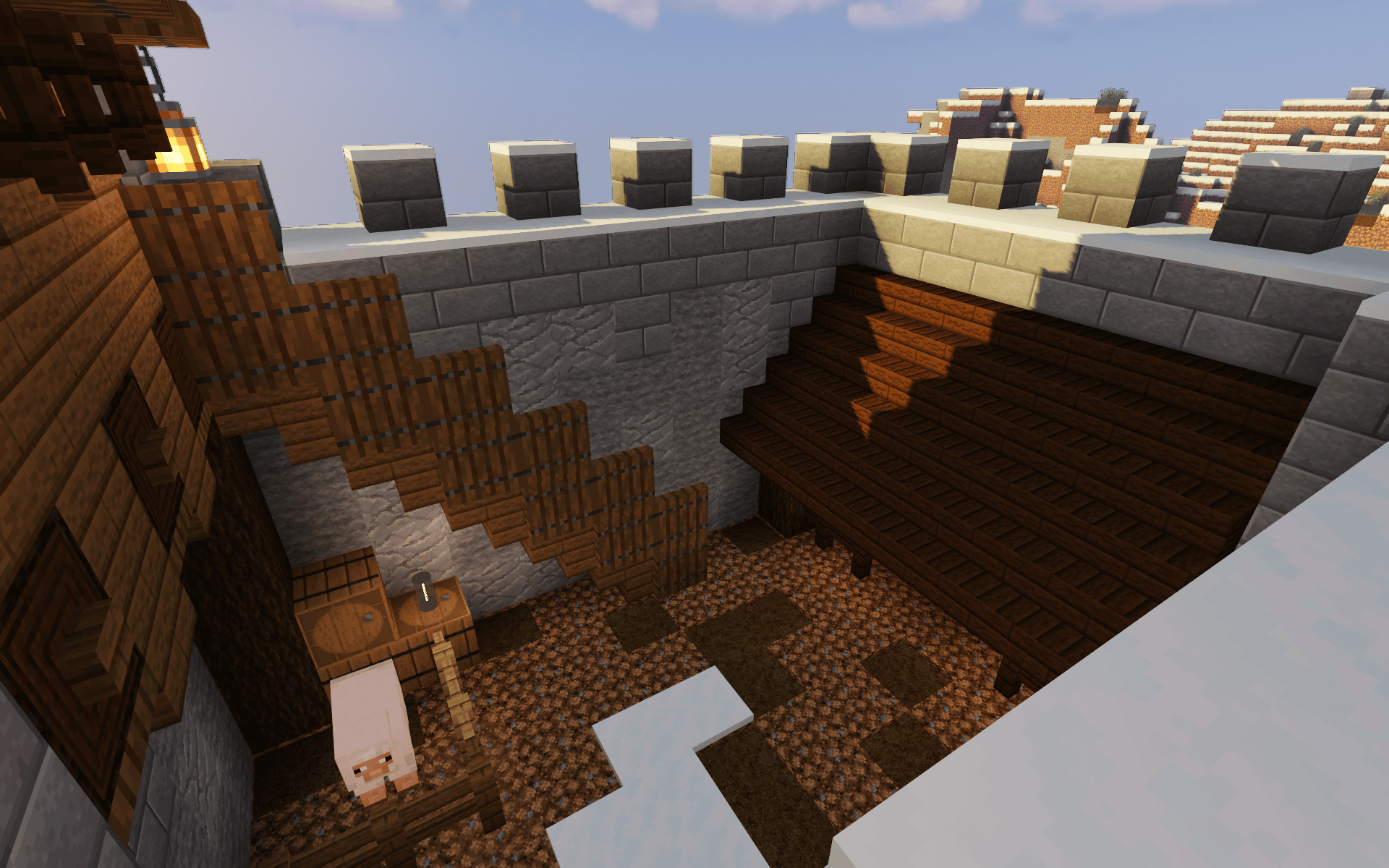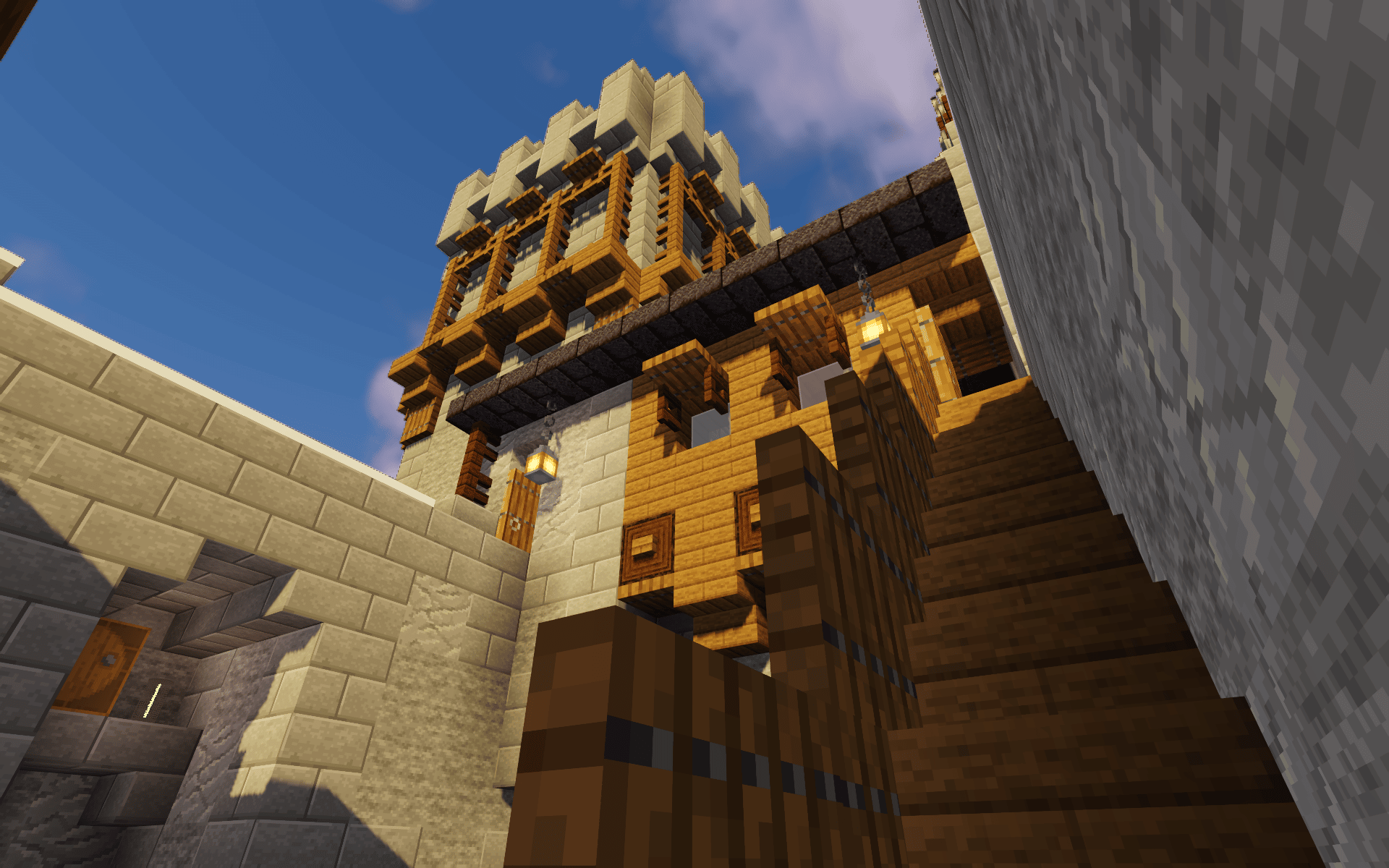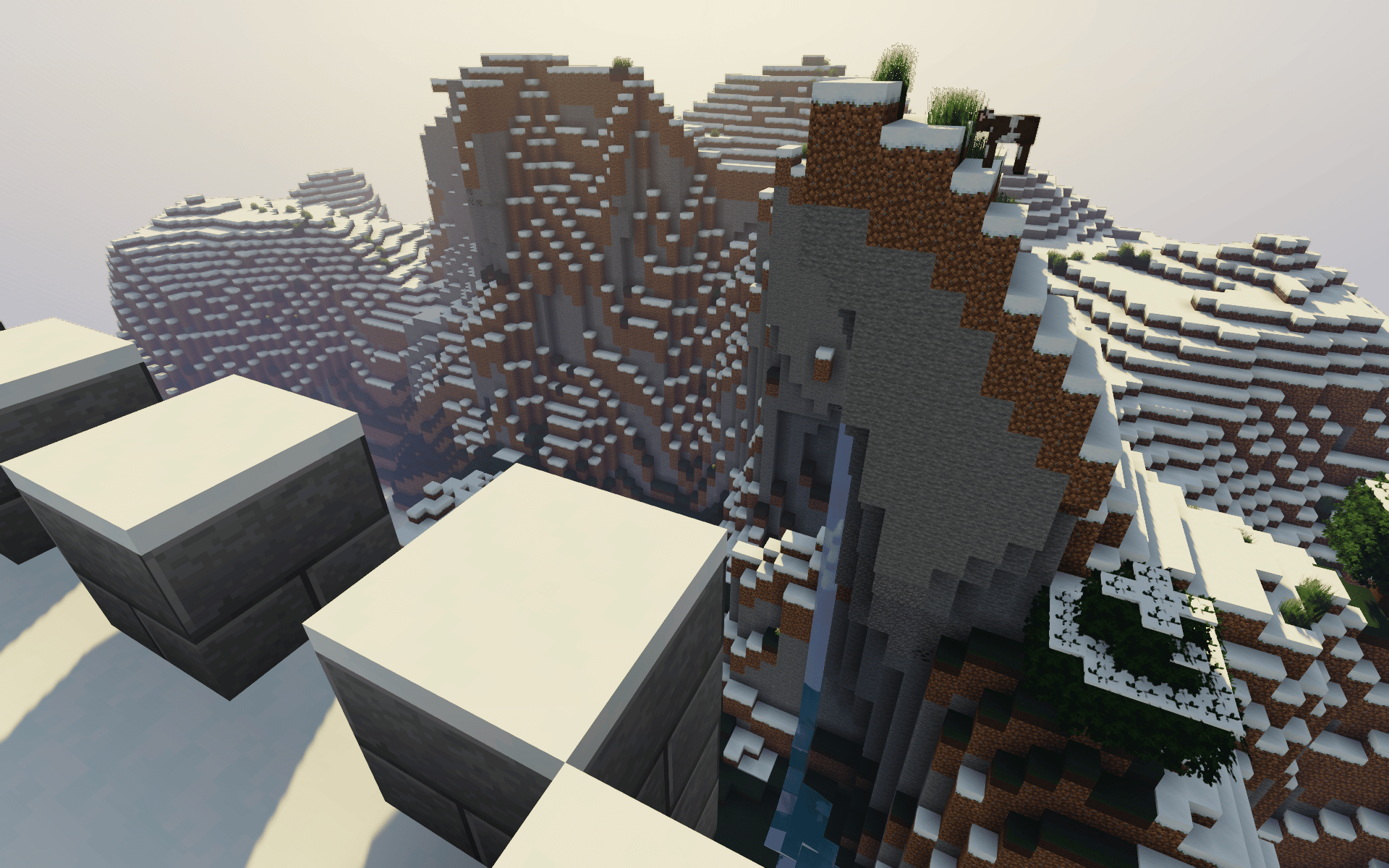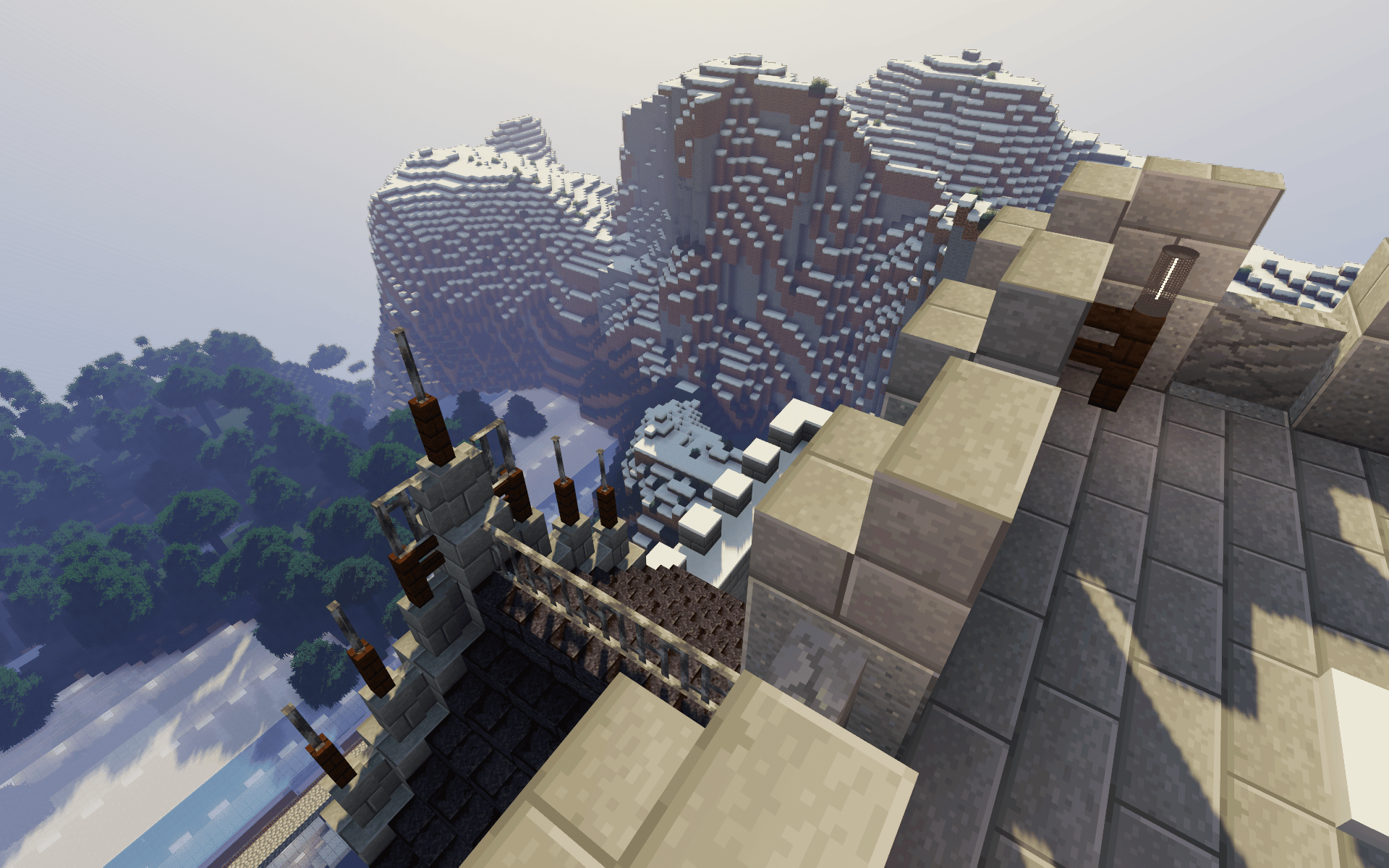 Take some time to wander about the surrounding areas.  Some pretty cool varied views from around the residence to take in to be sure.  Just be careful where you tread, cause many doors don't lead to much more than a couple of blocks of stable ground and pathways around the edges could potentially drop you to your death in a matter of seconds.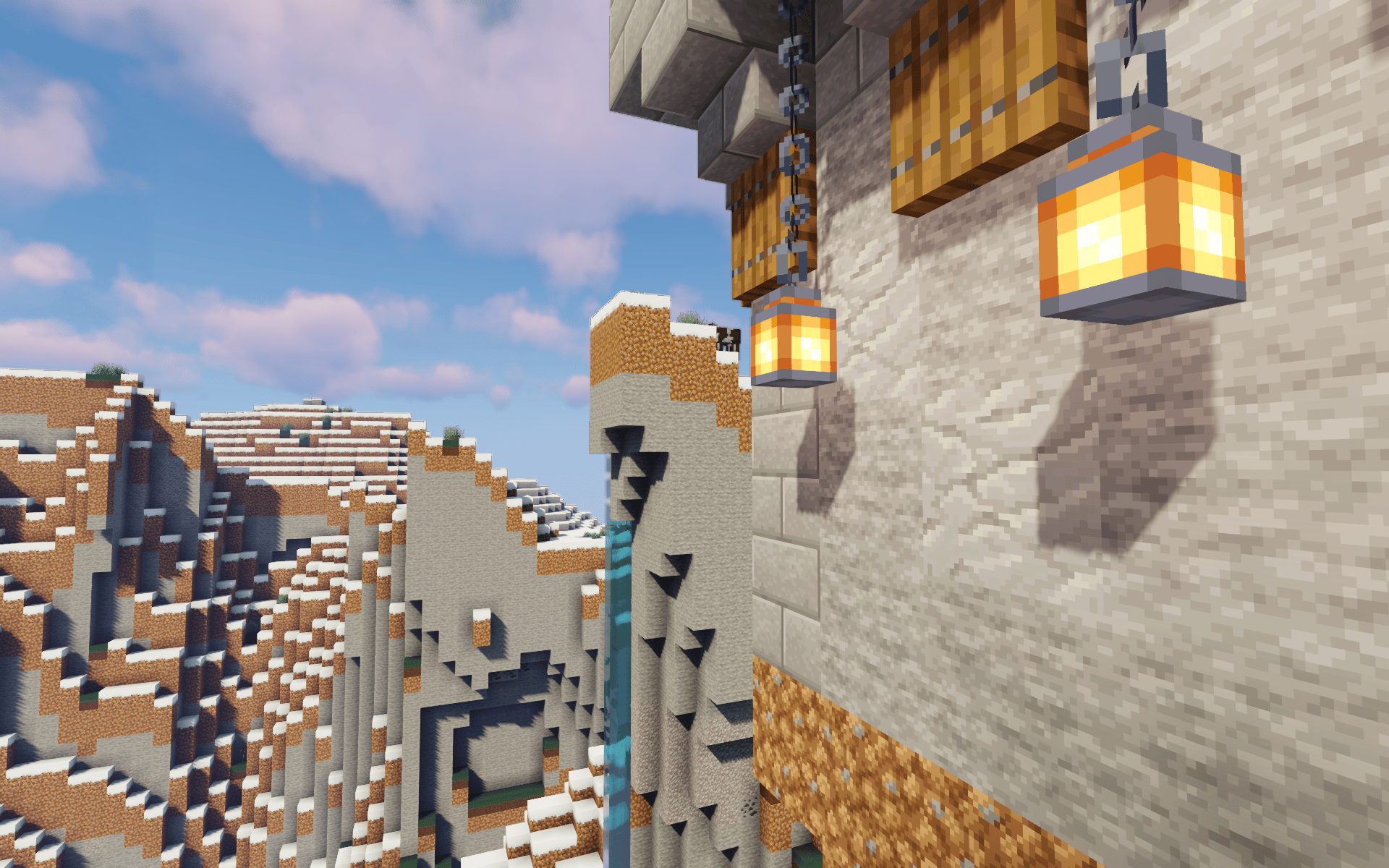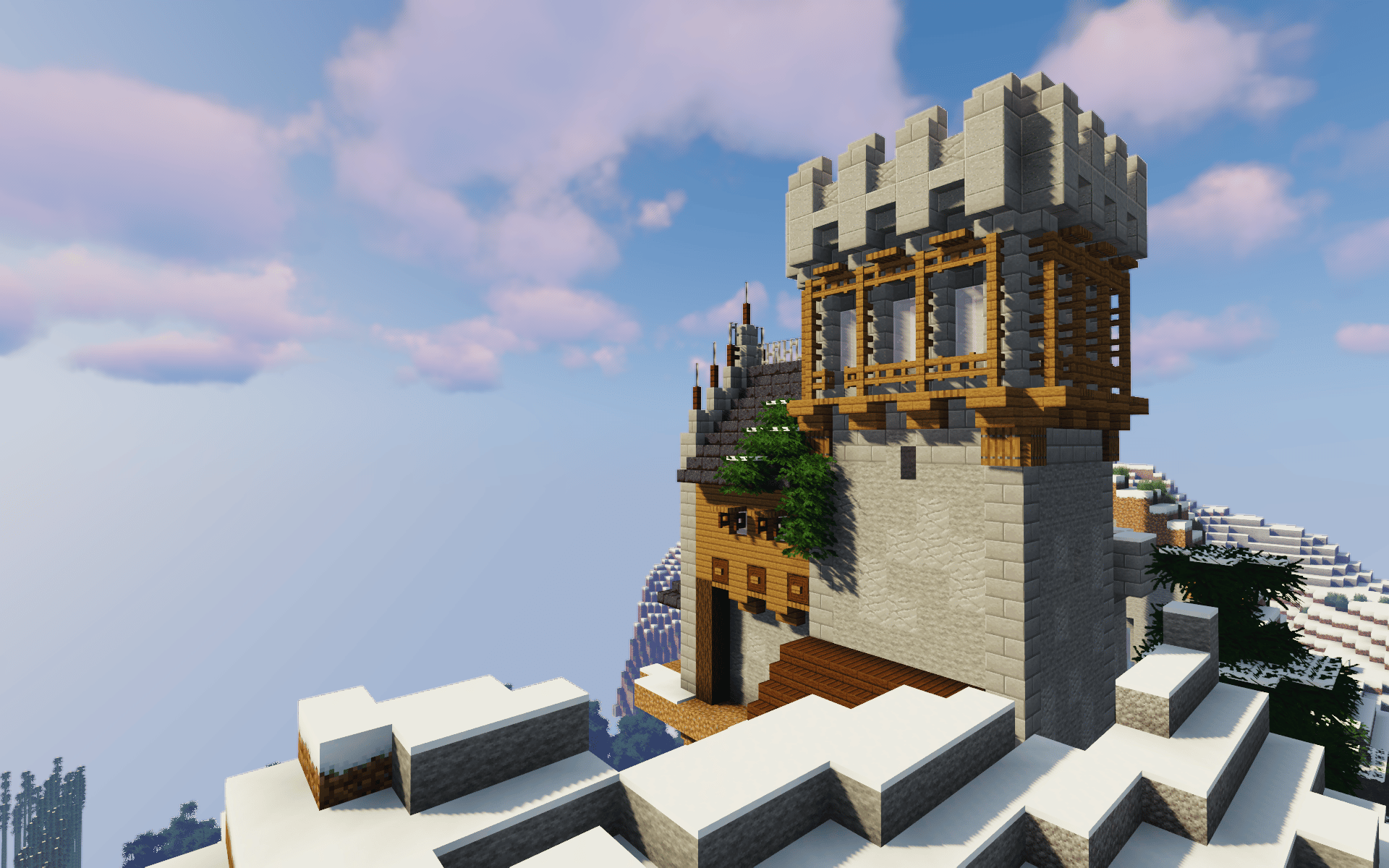 Down through the valley and up to the adjacent peak on the other side is well worth the perspective of what a cool location this is that this building resides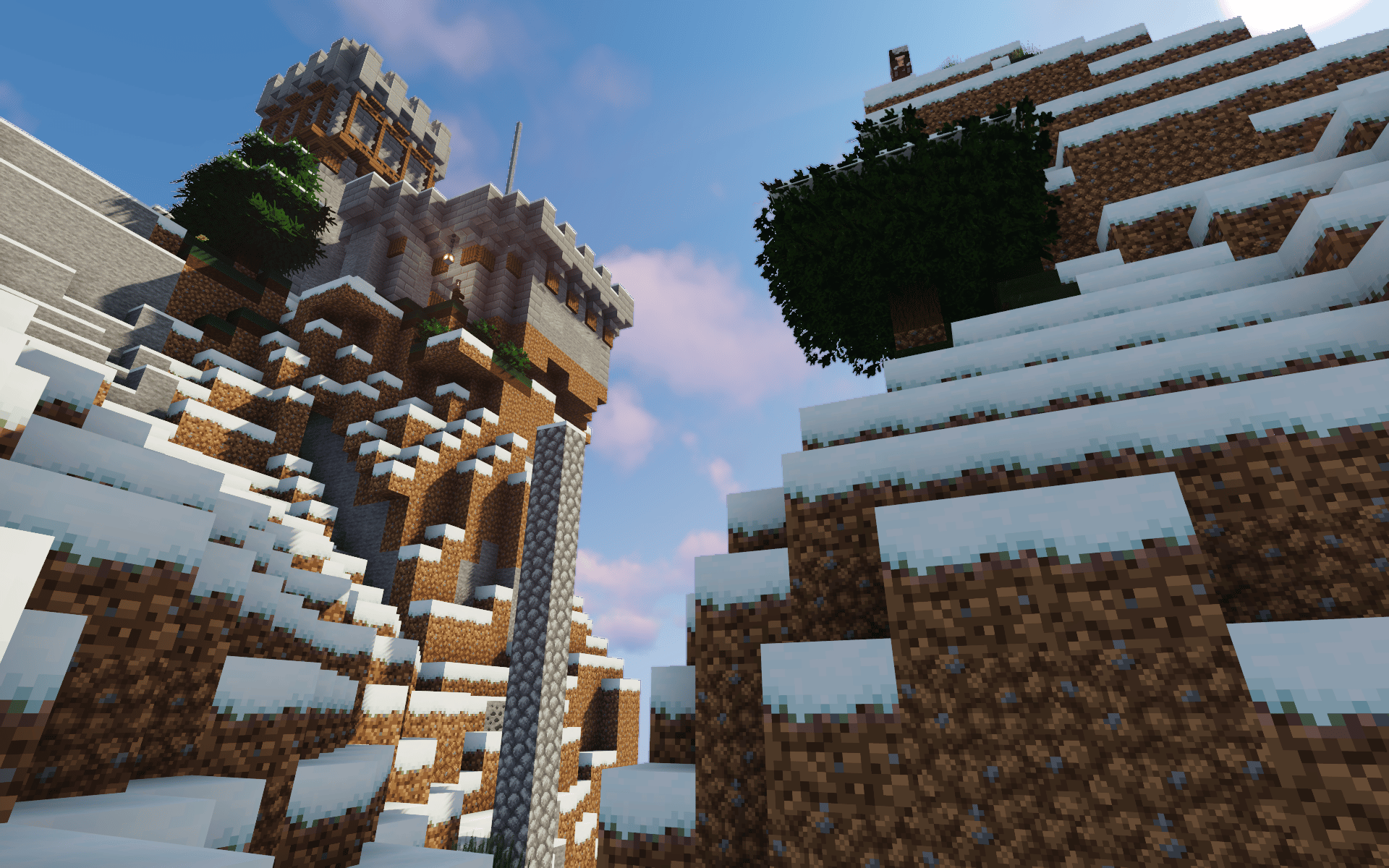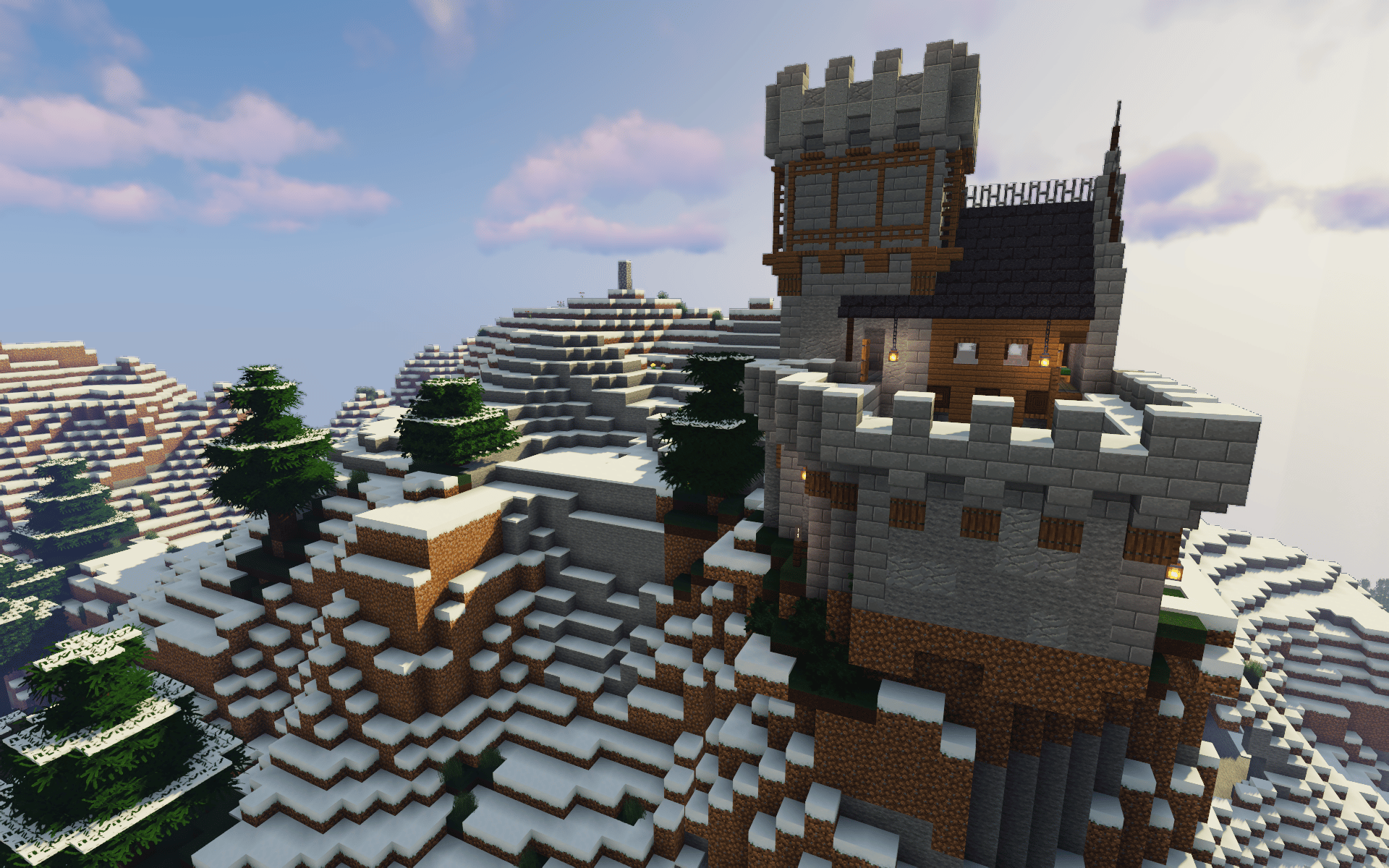 And don't forget to hang about for some of the most spectacular natural horizonal mountainside build views you ever did see.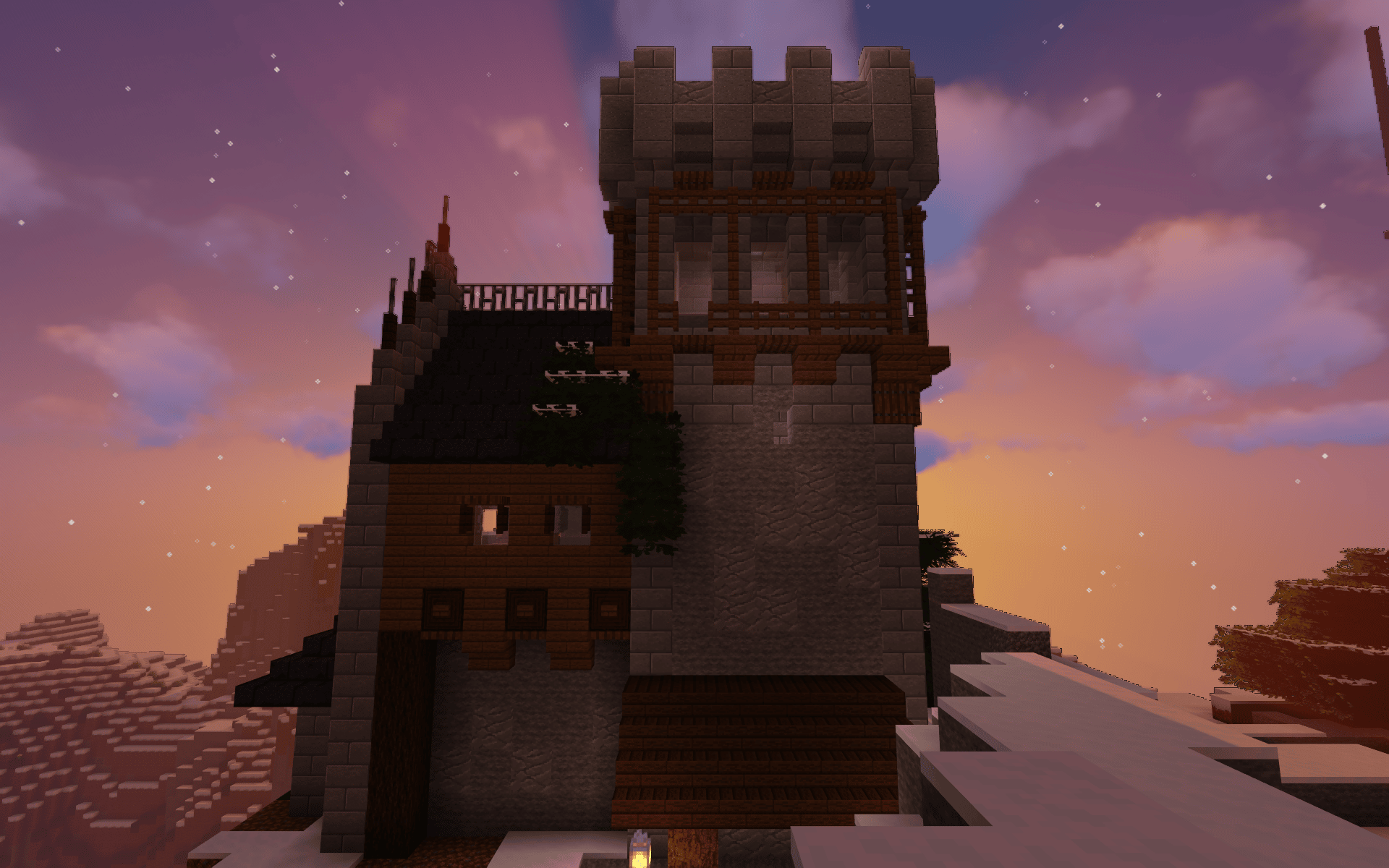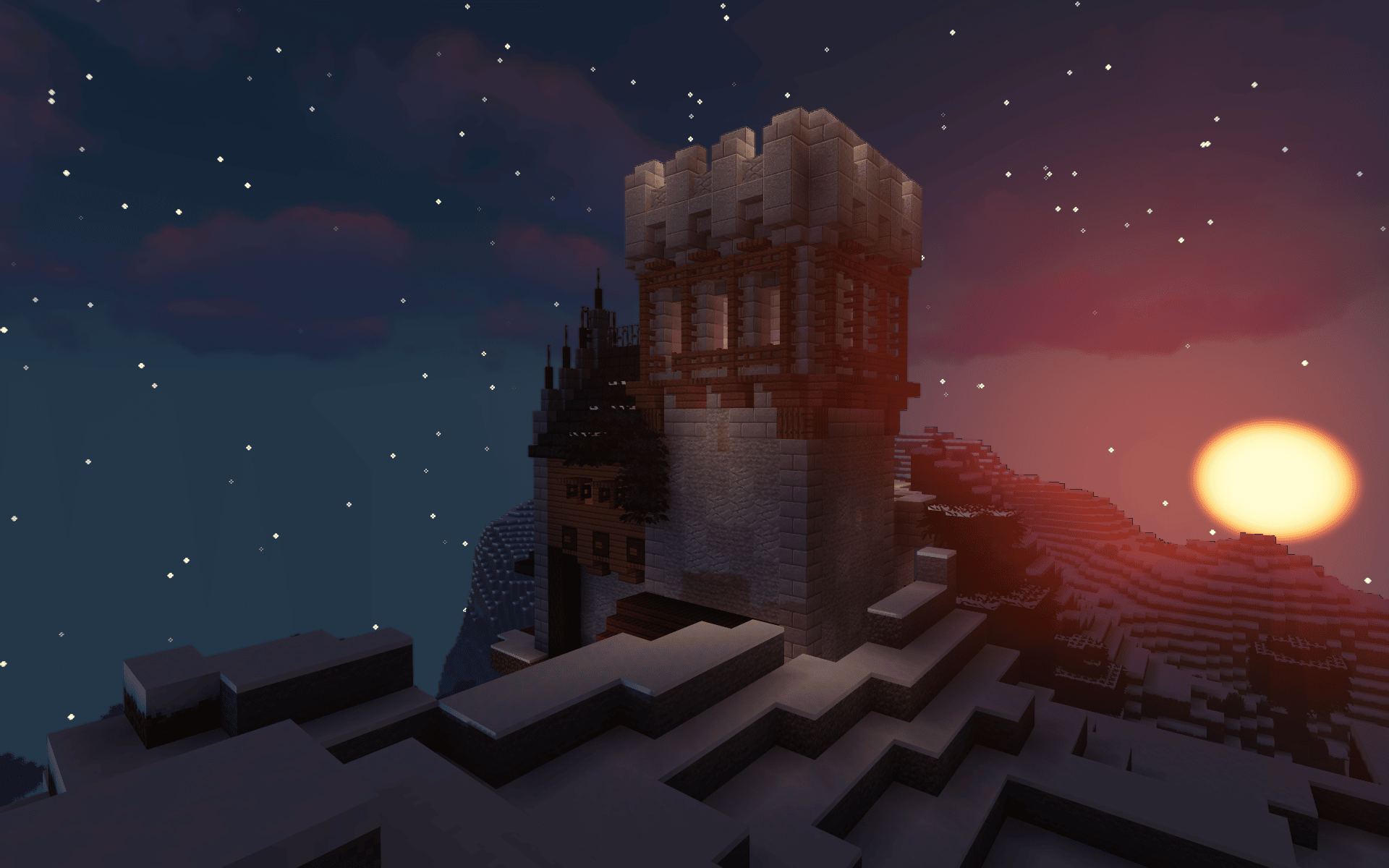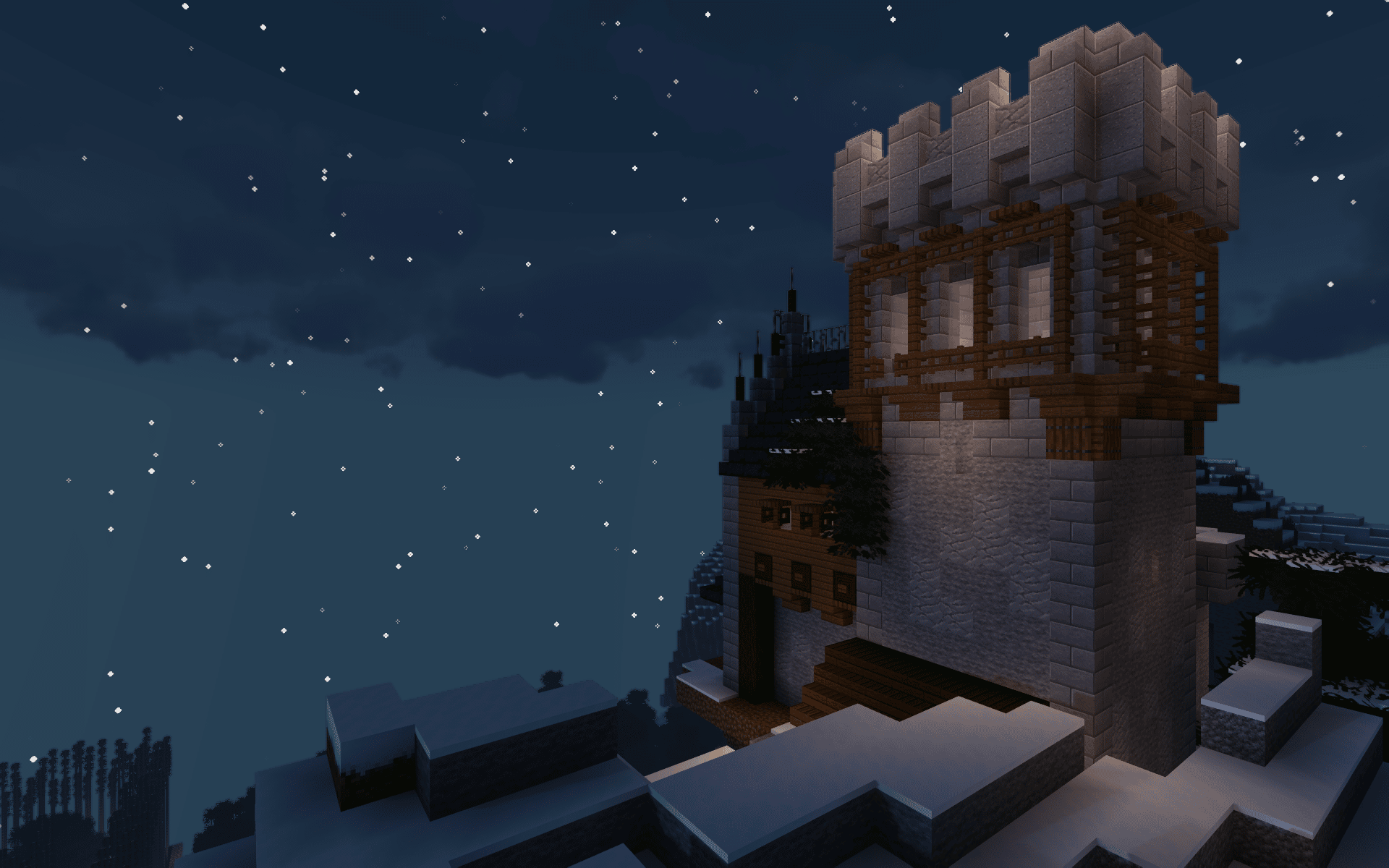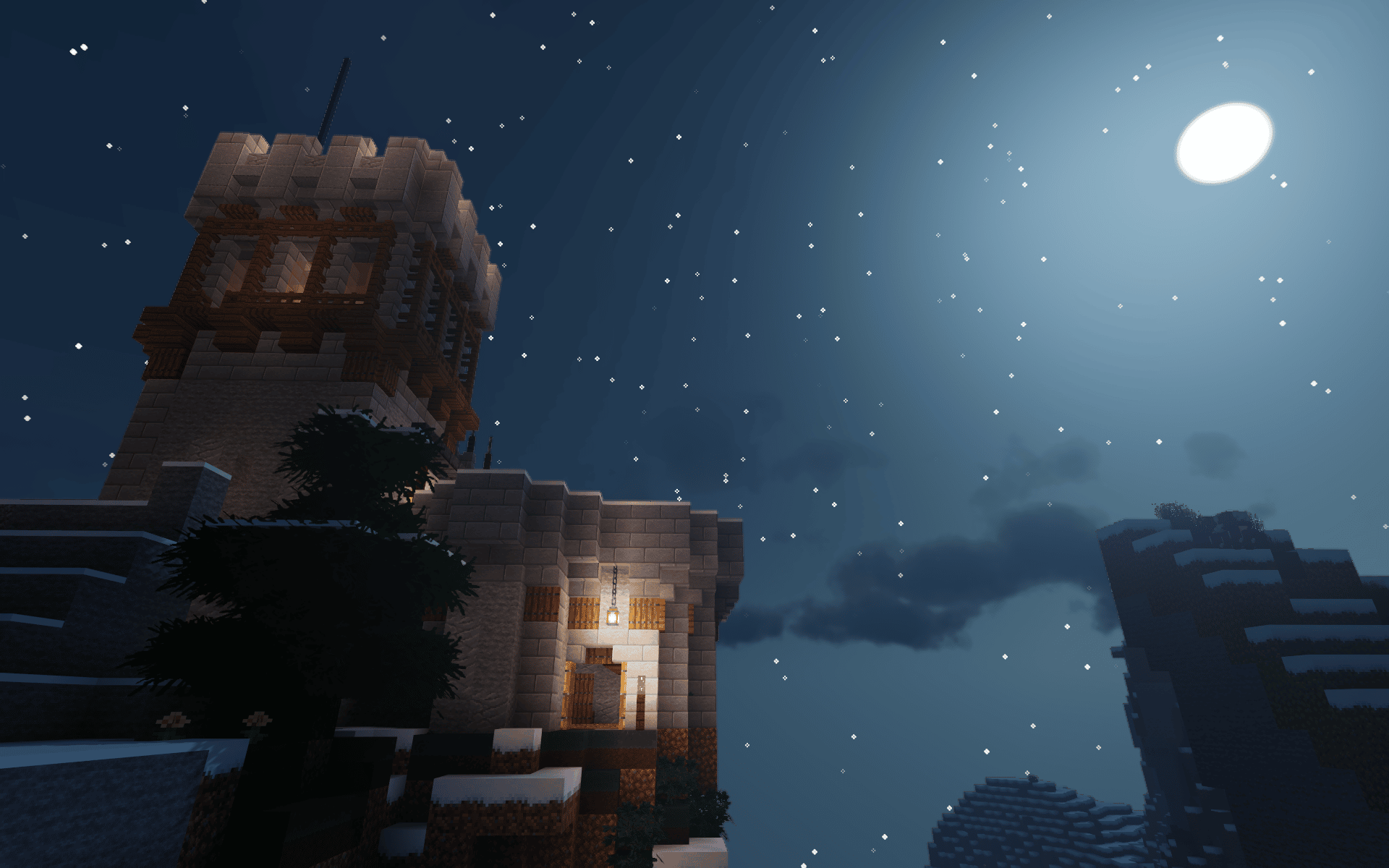 Gratitudes Abound
We really do want to stress again how beautiful a find this whole video and build was for us here at The Uplift World.  And from the looks of what we saw above, this won't be the last time we see or hear from NoRushMorgan's journey here with us in the metaverse.  It really is exciting to be a part of such a great community and people who value what together we are becoming.  Although we are so very grateful for each and every one of you out there that make The Uplift World what it is, today we are especially grateful for NoRushMorgan's video coverage and super cool build over in Upluft.  We are also grateful to all those who will take the time to go over and check this amazing survival build out, as not only does it deserve to be appreciated, but it deserves to have some foot traffic that will bring in some rewards for all the things that they have done with this one.  Please also consider subscribing to NoRushMorgan's YouTube and his collaborative NoRushBuilds Twitter channels with partners Valent and Minie.  Finally in advance, we are super grateful for the next opportunity we have to cover another NoRushMorgan epic build right here on WhereWeHideAllTheAlpha.com.

The Uplift World Official Links:
NoRushMorgan recommends SWAPLIFT for finding which plot you want to buy if you buy on the second market: https://swaplift.io/allmaps
NFT's
Web Application:
Official Uplift World Social Media:
*Article and on location images curated by Jimmy D from the starting point of NoRushMorgan's excellent Earn Crypto With Minecraft | The Uplift World | Play to Earn | A Fun Introduction video tutorial and accompanying notes