"Welcome to another episode of The Maple Glazed Jerky Chronicles" is pretty much how we begin every show, a weekly episode on theUpLifers network dedicated to everything and nothing at the same time.  It all began a while ago, and actually spawned out of a first meeting over a Journeys Through the Uplift World Communities episode with now regulars The Nasty Hooks and Jimmy D.  So what then is The Maple Glazed Jerky Chronicles, and more importantly why are we plugging it in this episode of #Shameless_Plug_of_Uplifting_Proportions?
Back in the early days long before the first ever Uplift Estate Sale, Gratitude was an early survival server populated entirely by community centralized plot builds such as The Any0 Water Pyramid, the ArtVndngMchn Amusement Park and Gallery, The Grim Folks Haunted Castle Estate, and Bitcoin Babes Village and HQ. The Nasty Hooks recognizing the value of being early into the metaverse space were actually granted access to Eastern half a swamp infested community plot at 3600, 4600, one they quickly went to work on terra forming through the mining of resources down in the depths of their humble one room apartment hut at the base of a giant wall of lava which helped ease at least a bit of pain from those vicious Gratitude mobs at night.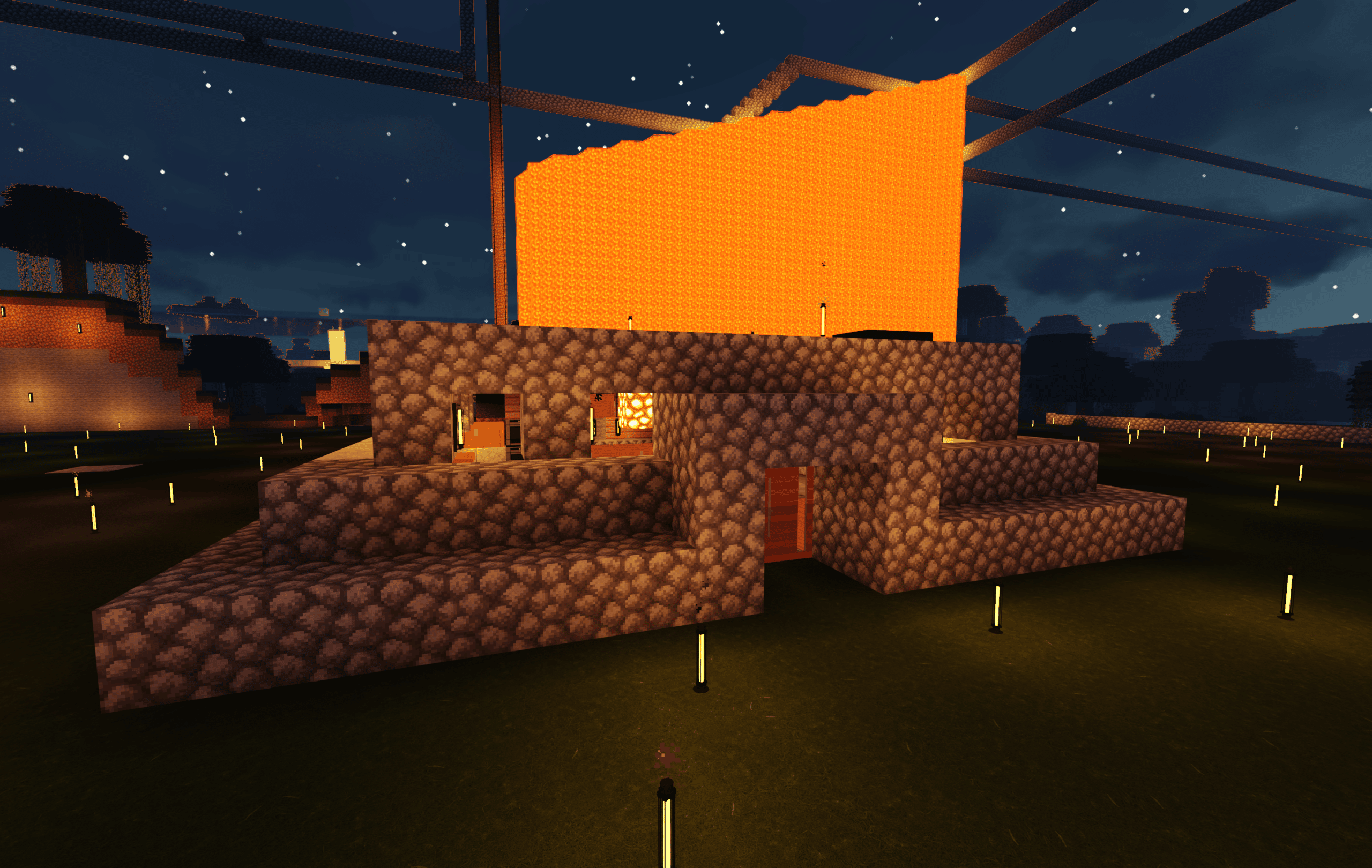 In all honesty, being in survival was no easy task but The Nasty Hooks really did rock it out, especially being quite new to the Minecraft space and the learning curve it entails.  They were on a mission to create the best dam home base for The Nasty Hooks brand within the metaverse they possibly could.  Check out this Journeys episode for more on the backstory on how they came in ready, willing, and able to put in the grunt work of early days.
Now bear in mind that as it turned out, The Nasty Hooks just so happened to stumble upon a community plot for sale on the secondary at an incredibly good value.  By that time The Maple Glazed Jerky Chronicles was already a few episodes underway, as was the ad hoc building style the plot had morphed into.  With the acquisition of this larger 250×250 adjacent plot, The Nasty Hooks made the call to turn over the original half community plot gifted to them in the early days over to The Maple Glazed Jerky Chronicles cause.  For there was already a pretty good foundation and some interesting builds, part of which came out of the early days of the show for TNH, Jimmy D, and the growing list of community builders to take and run with.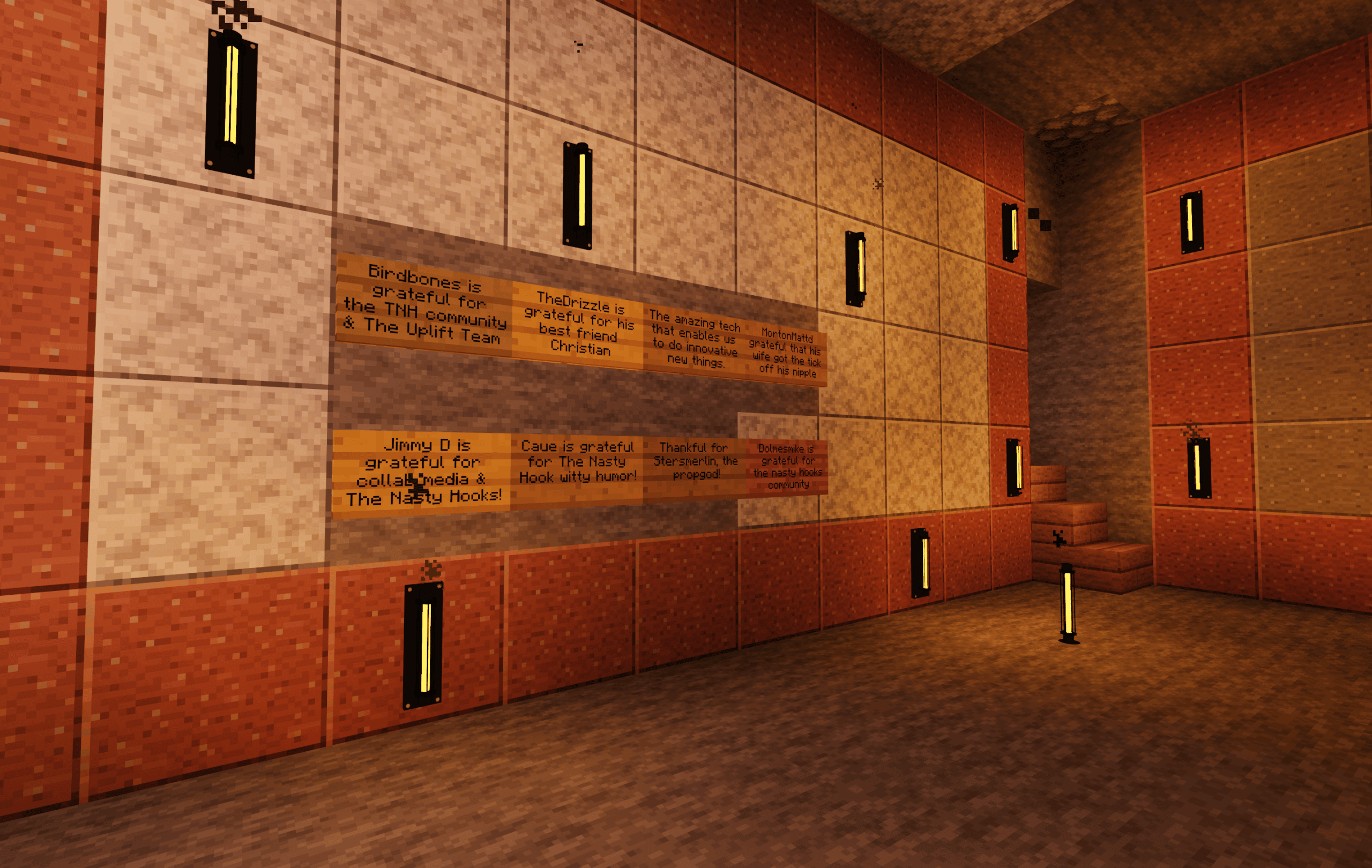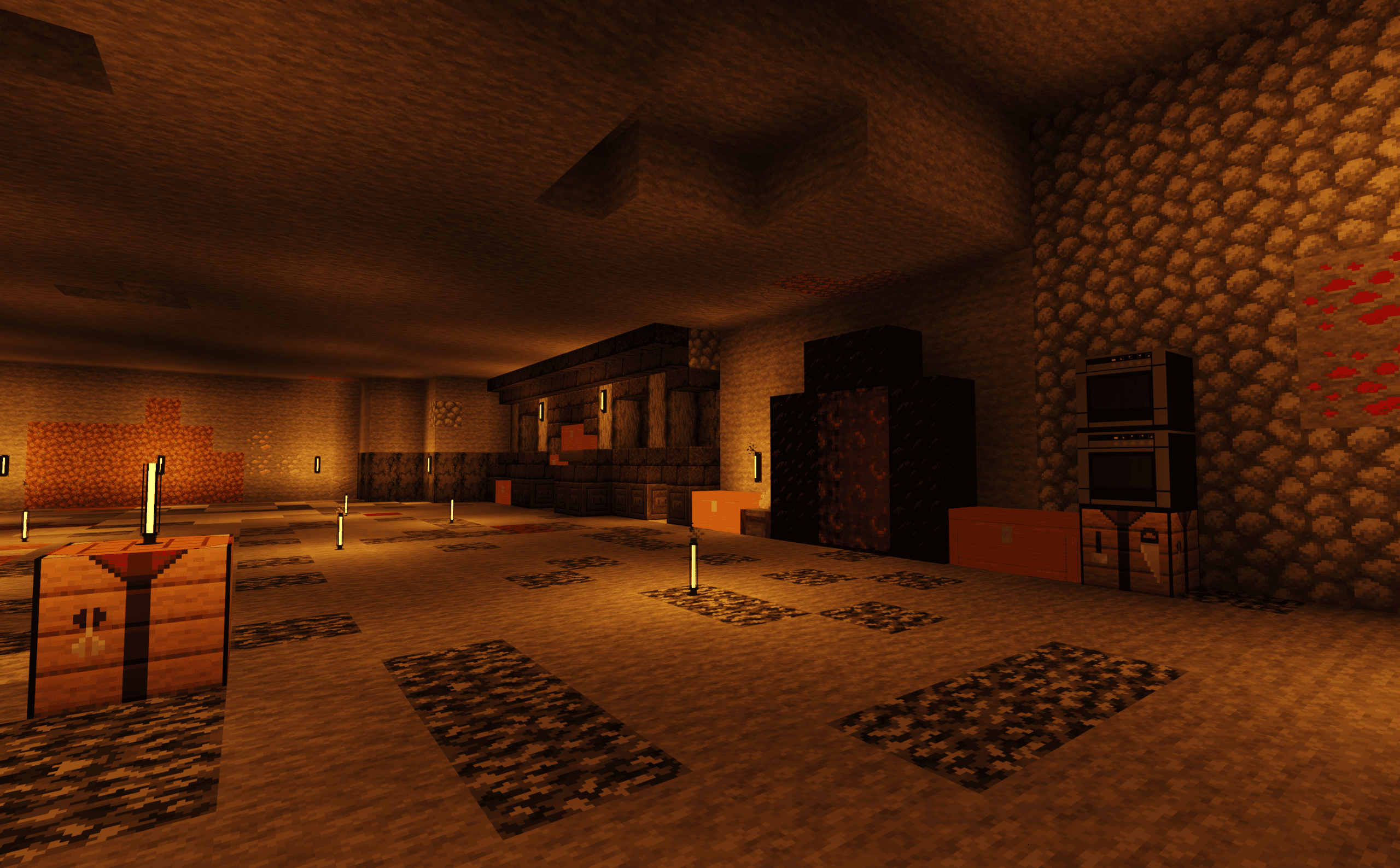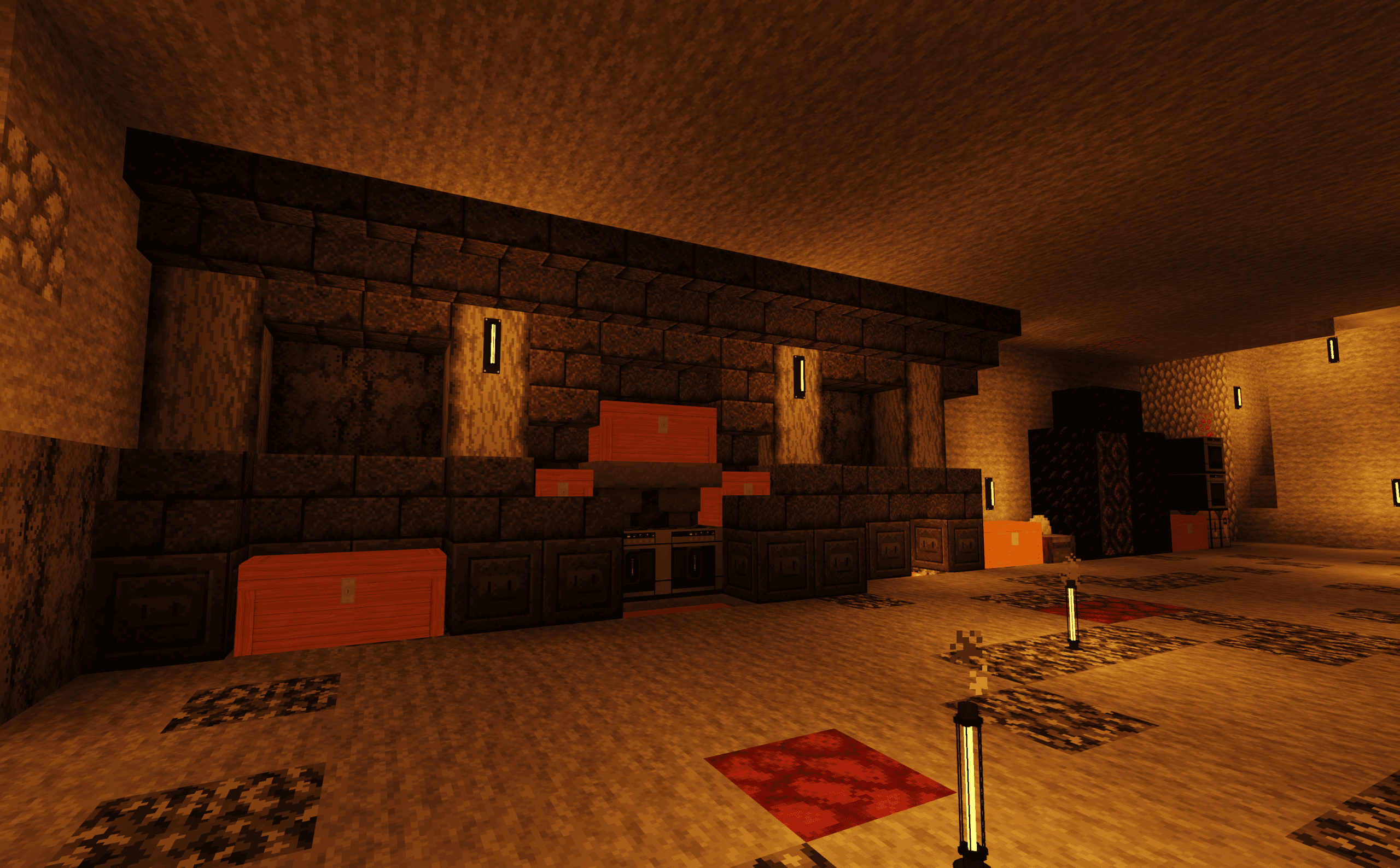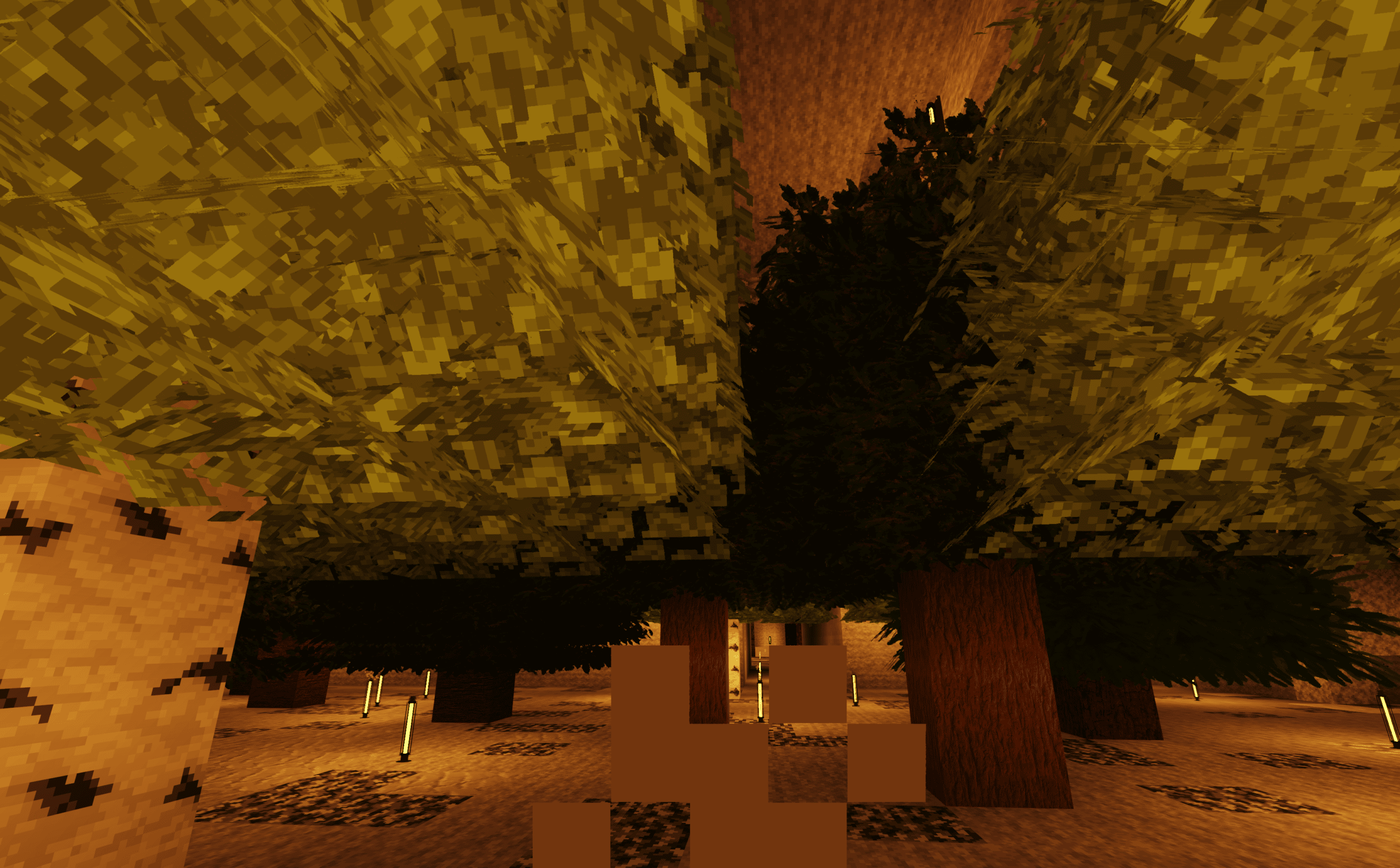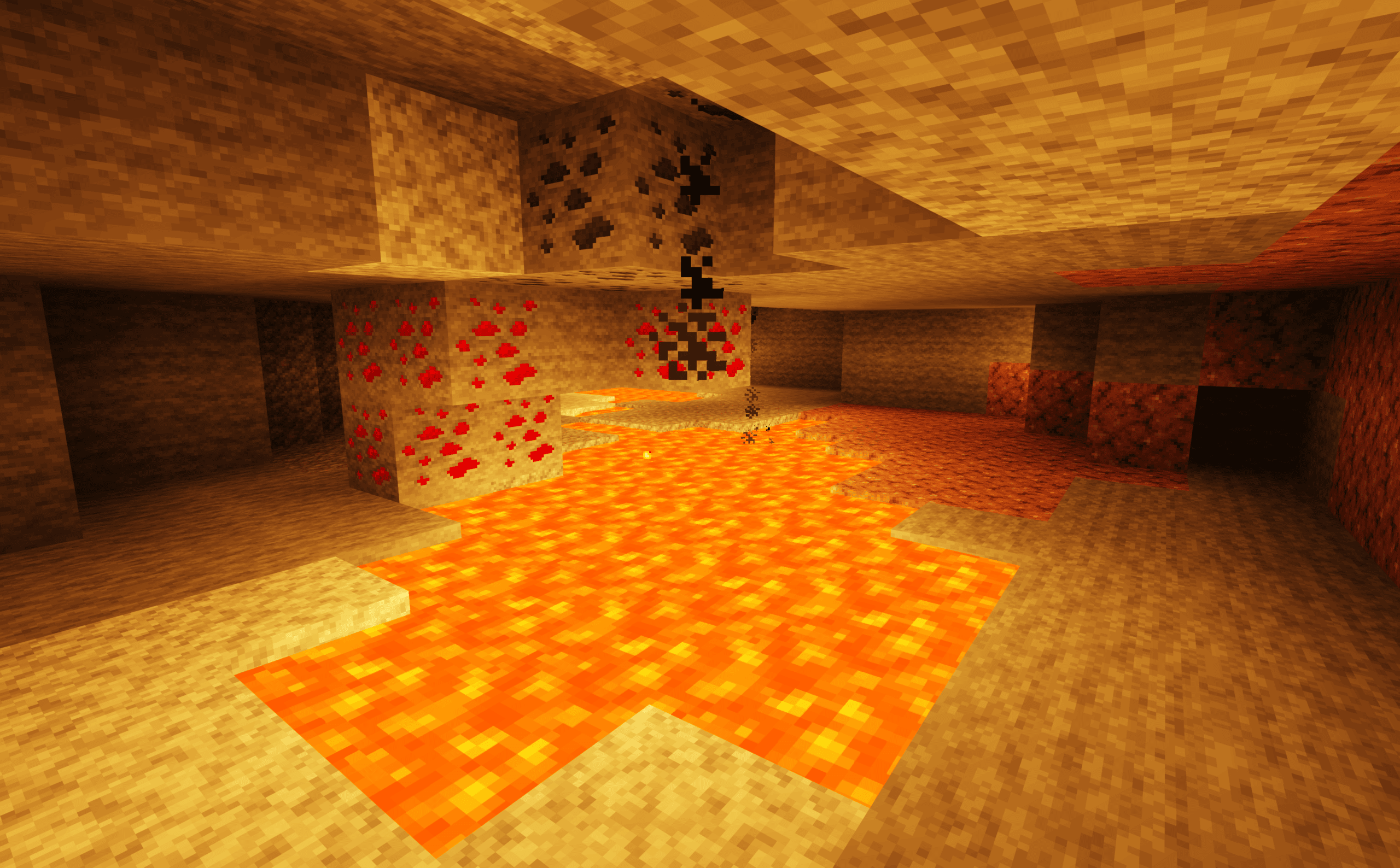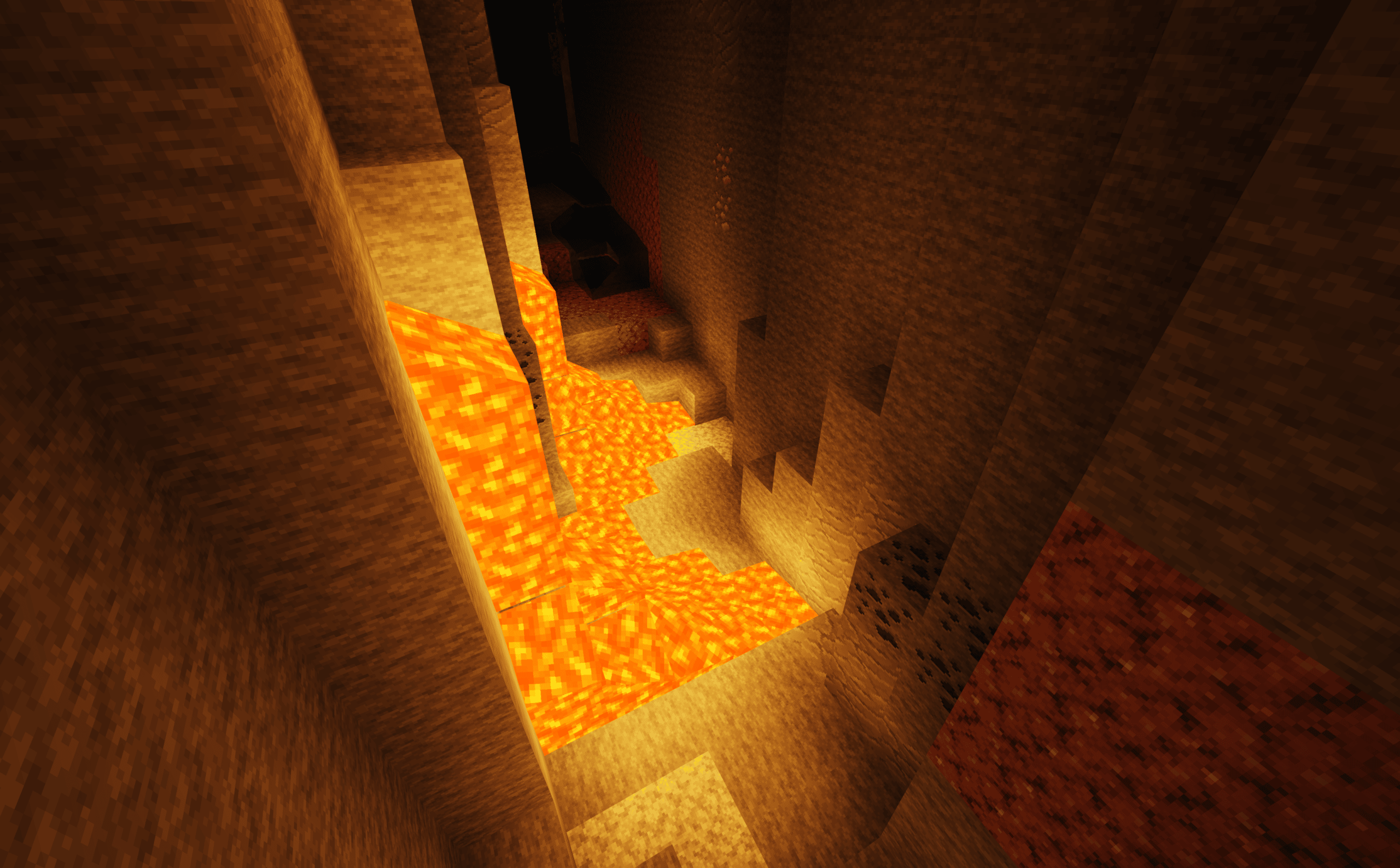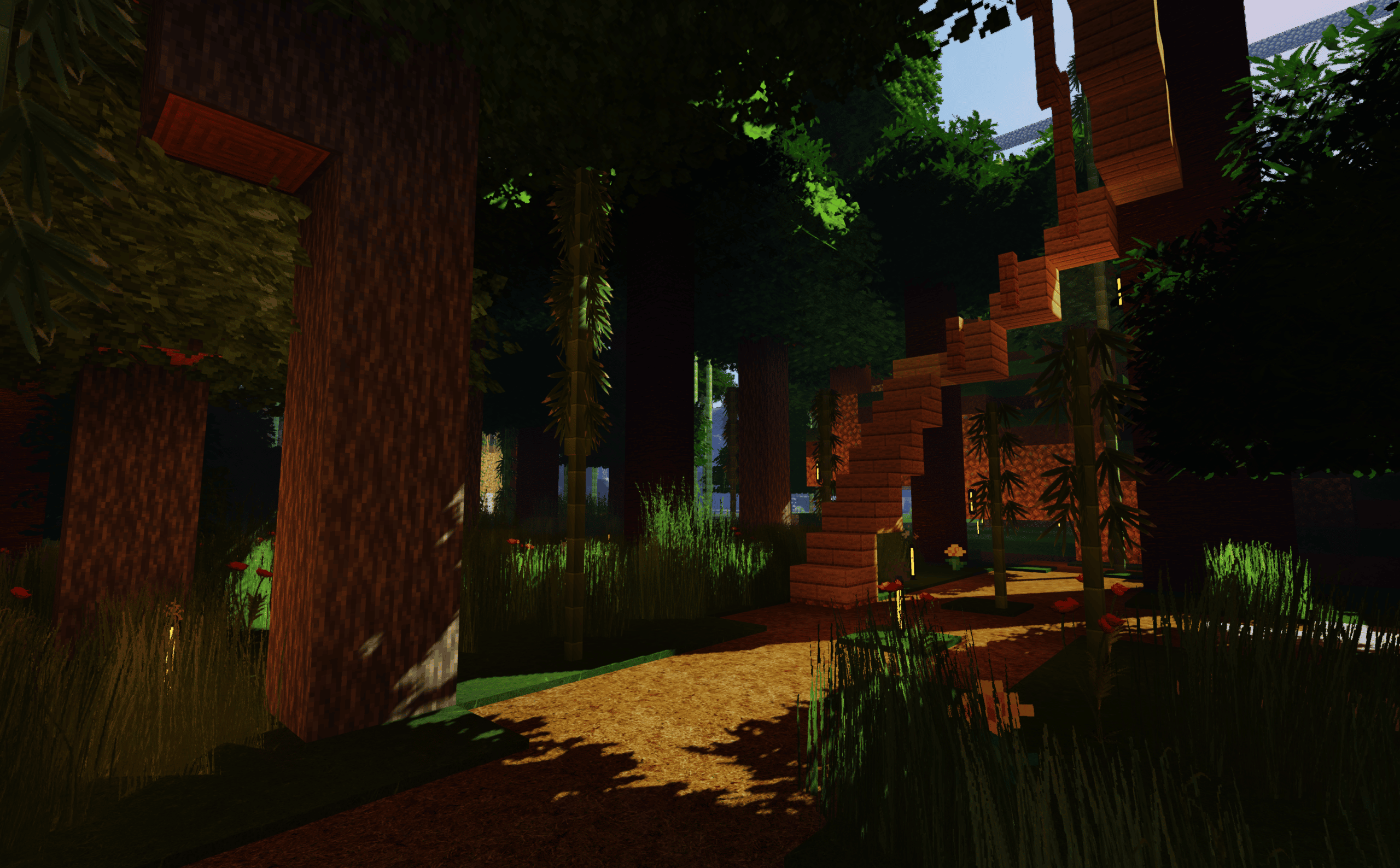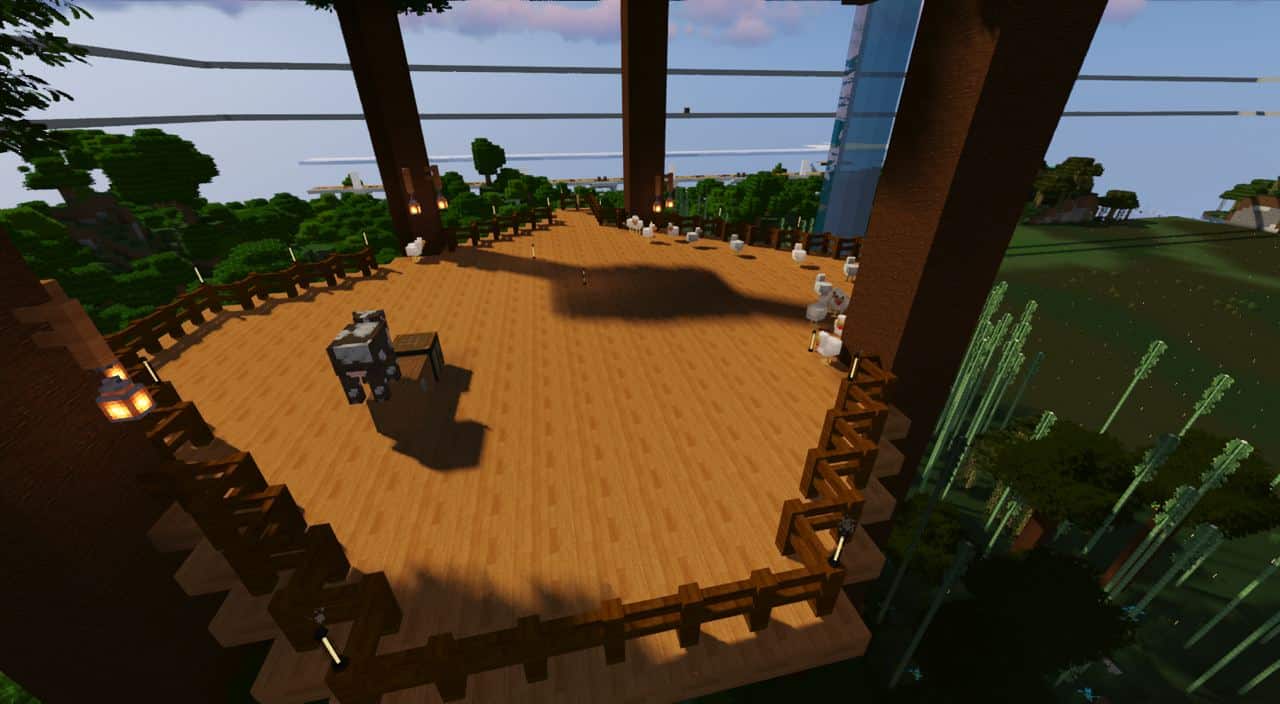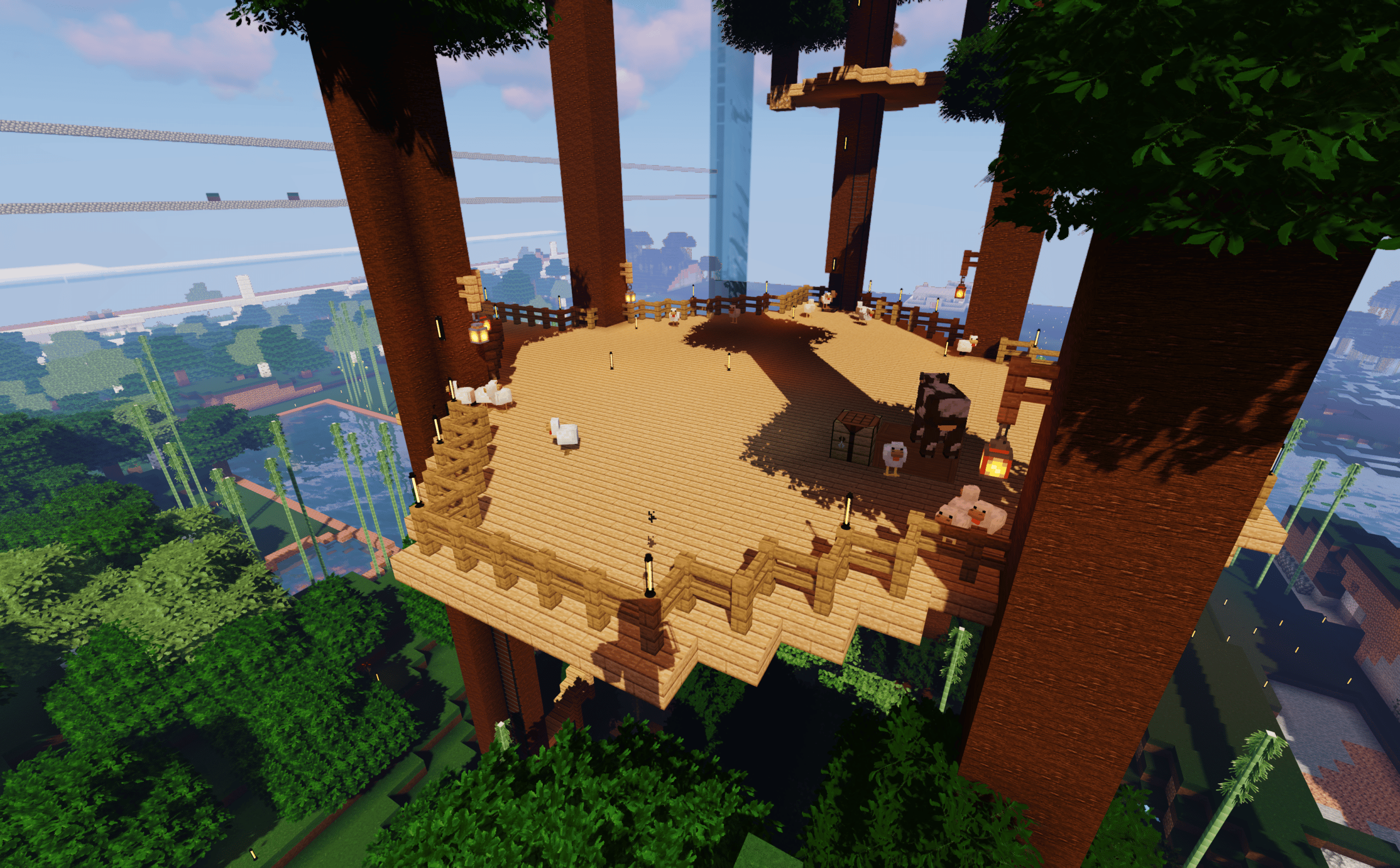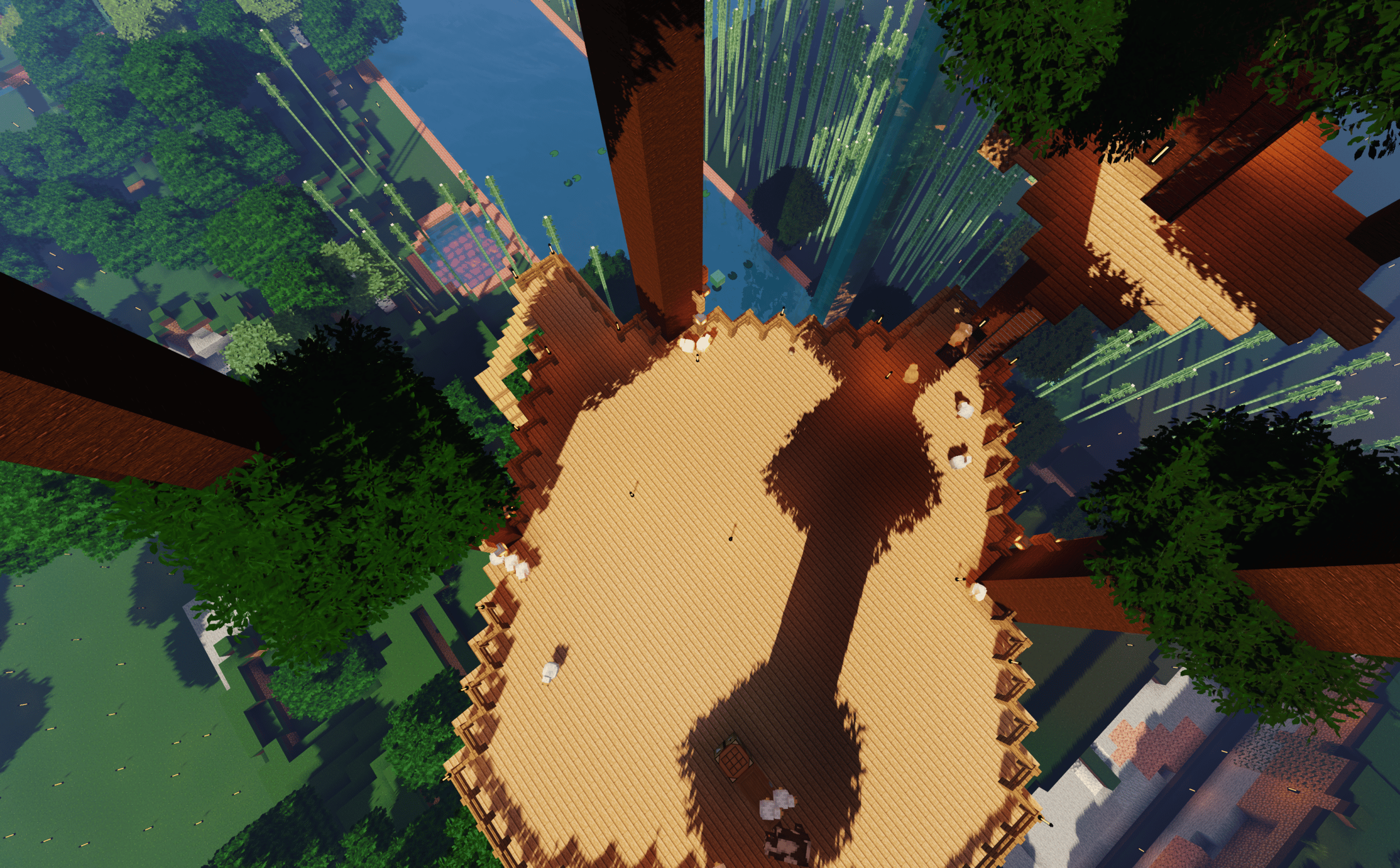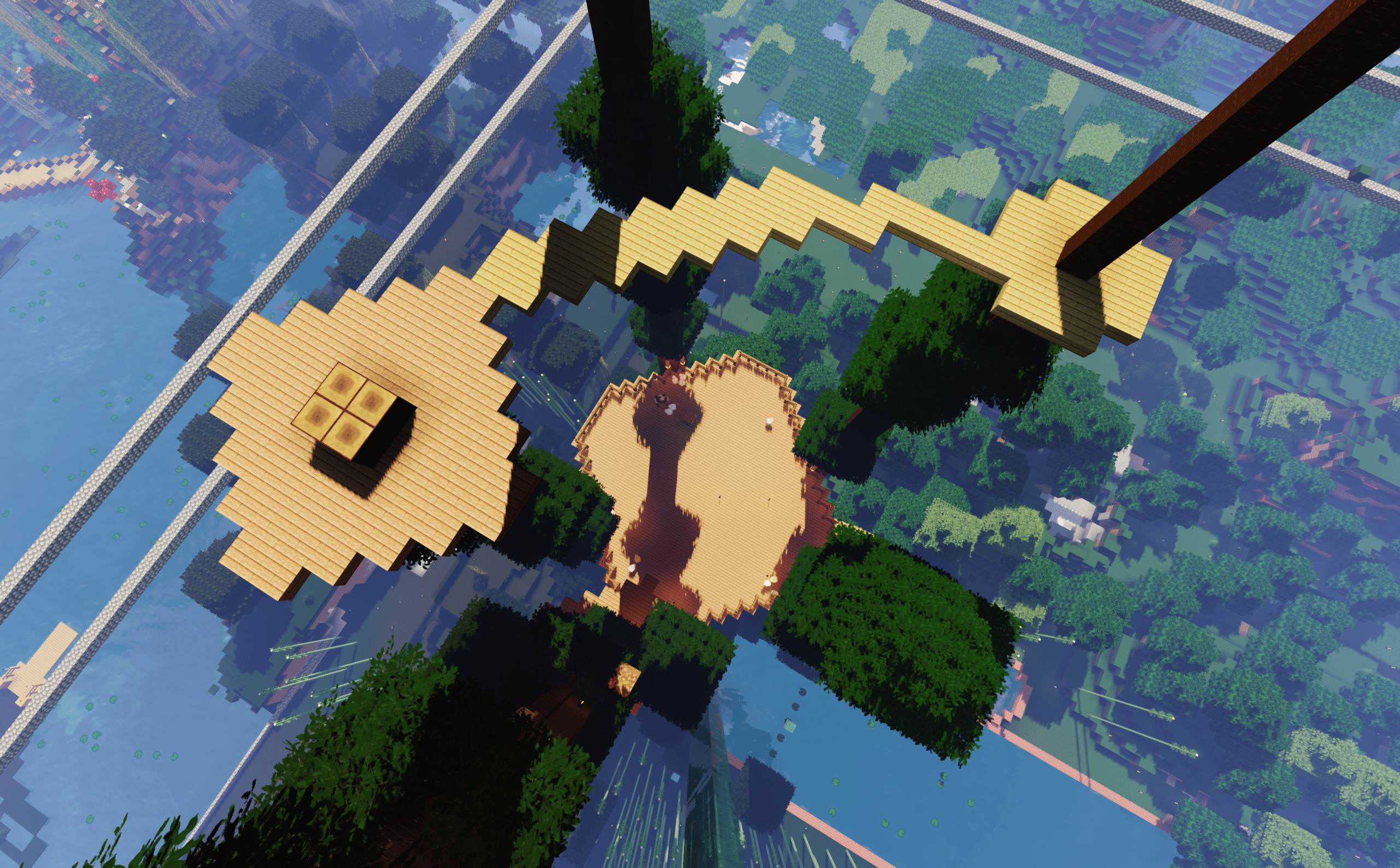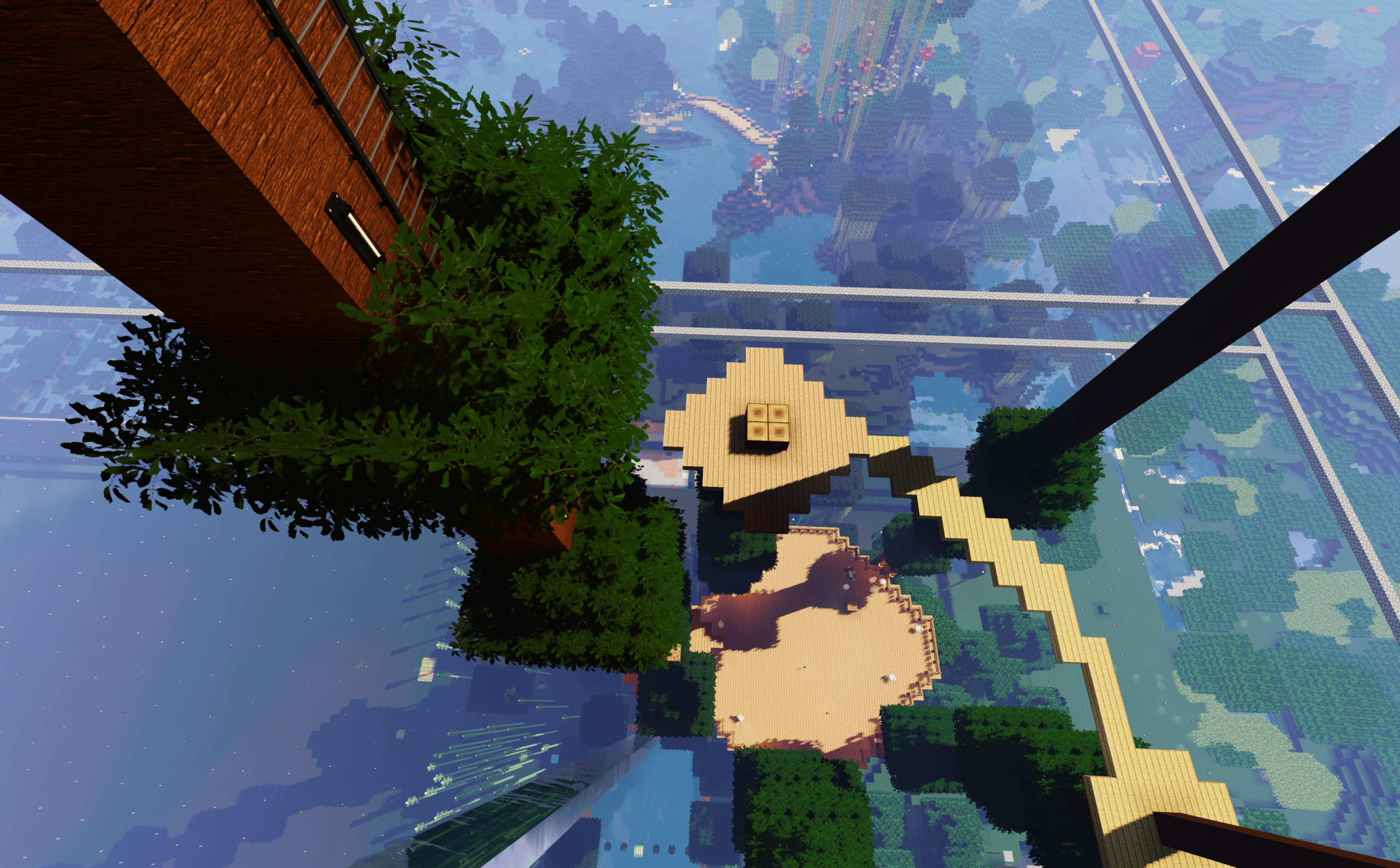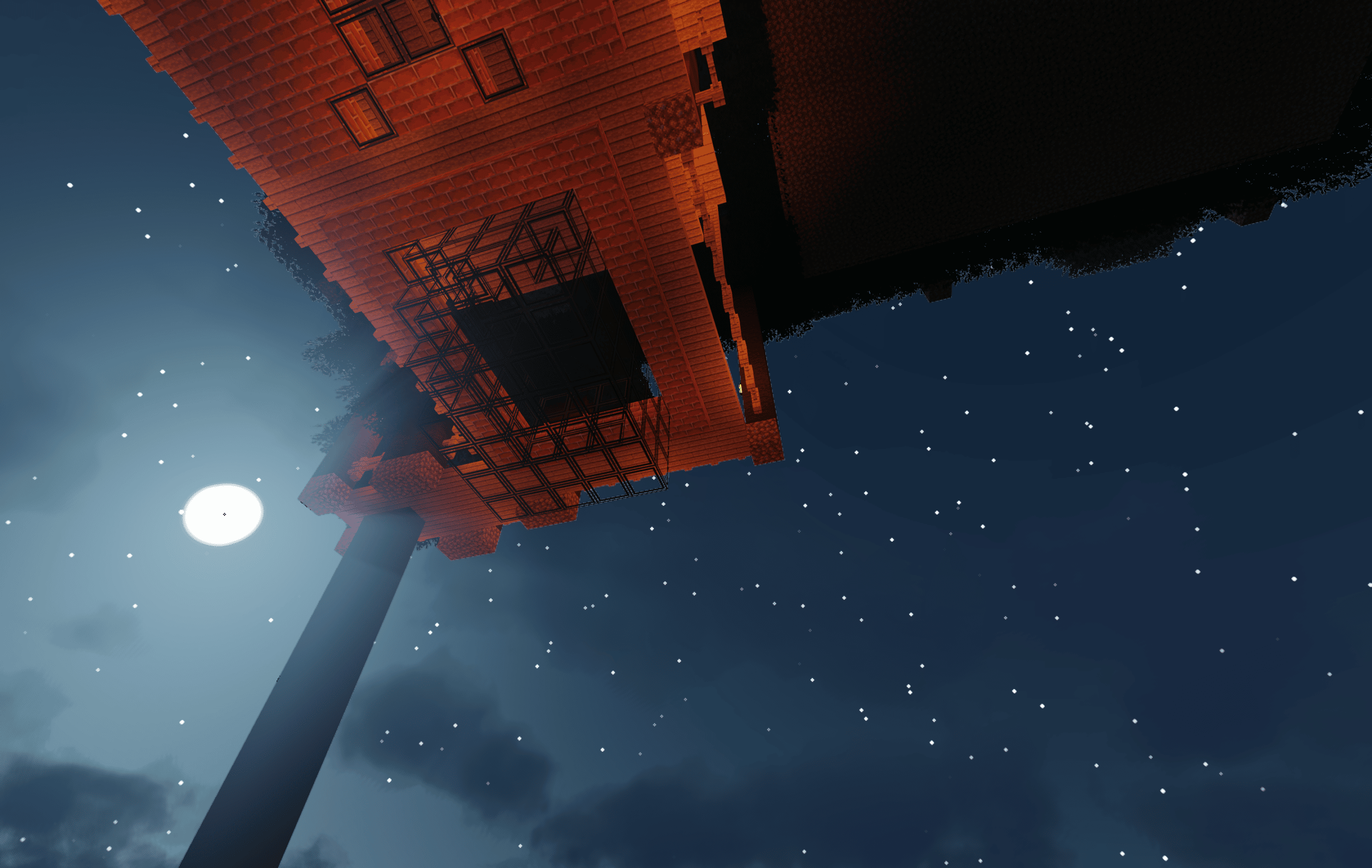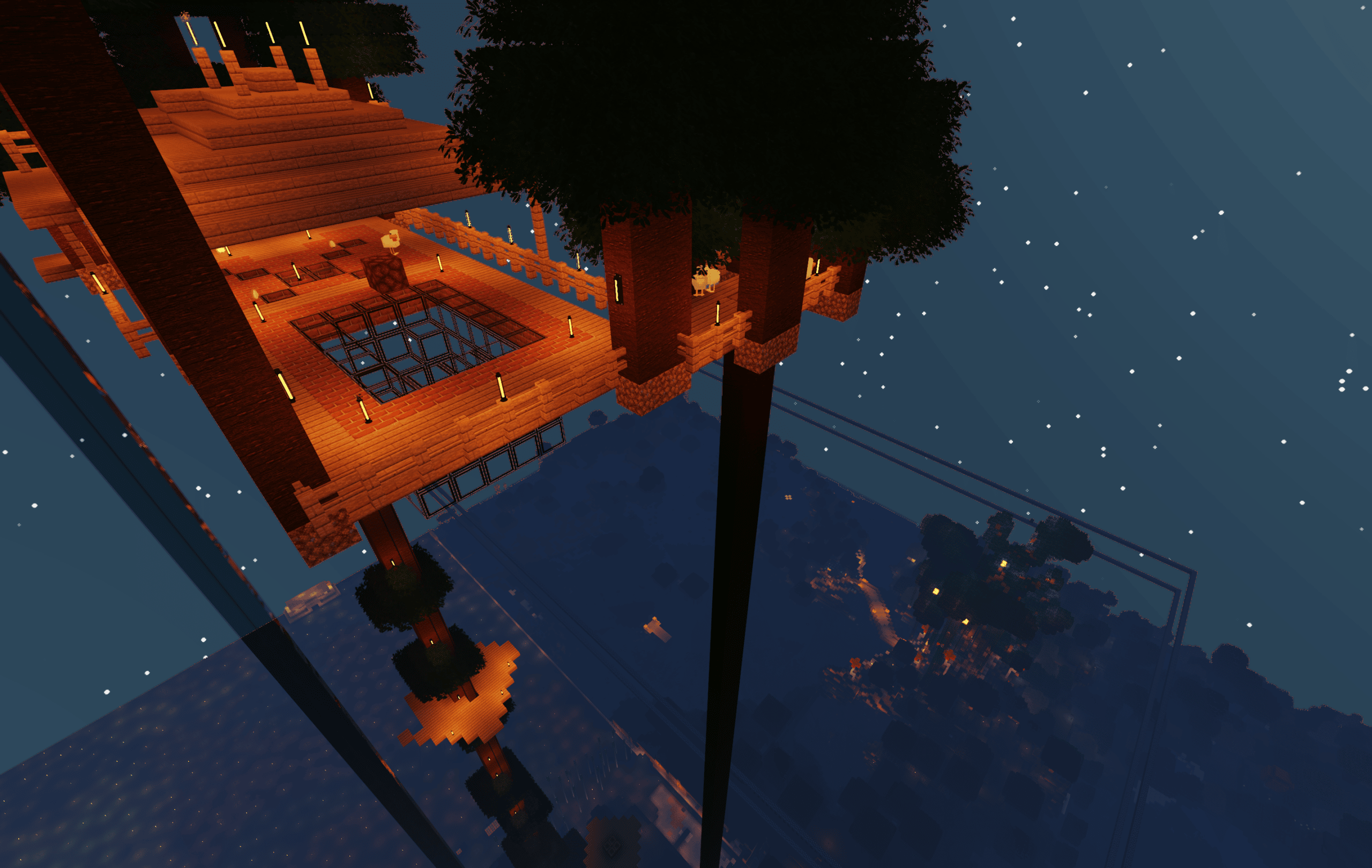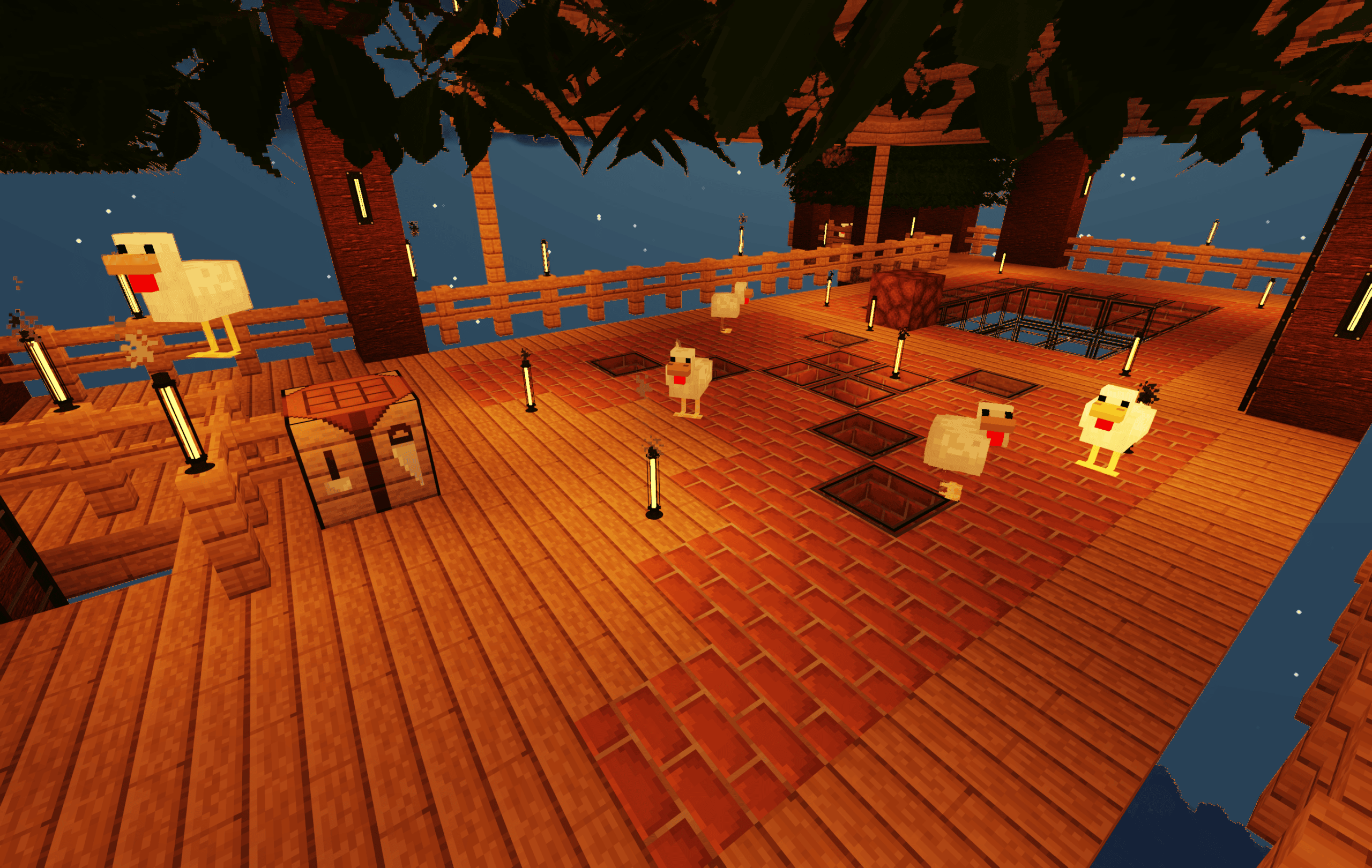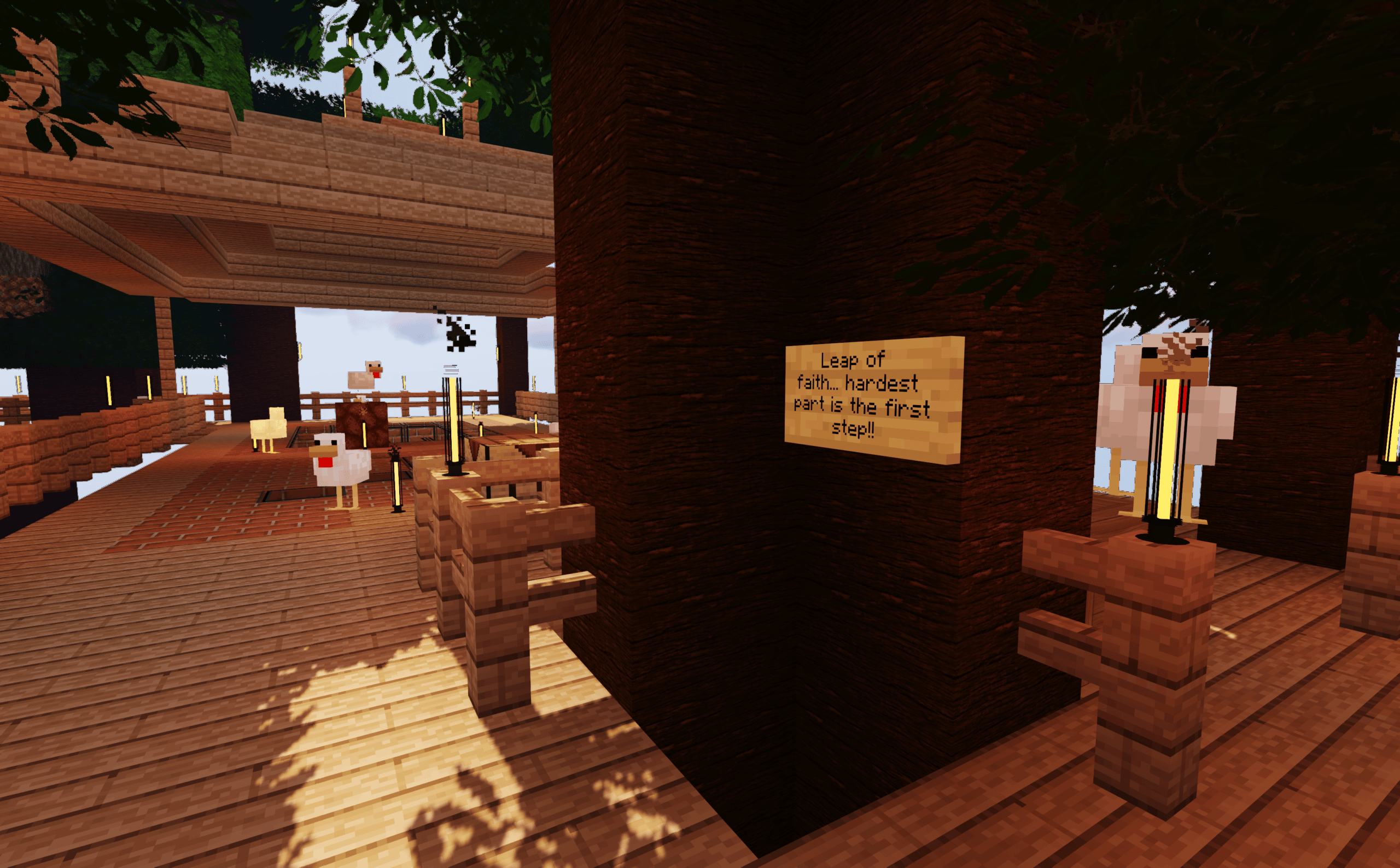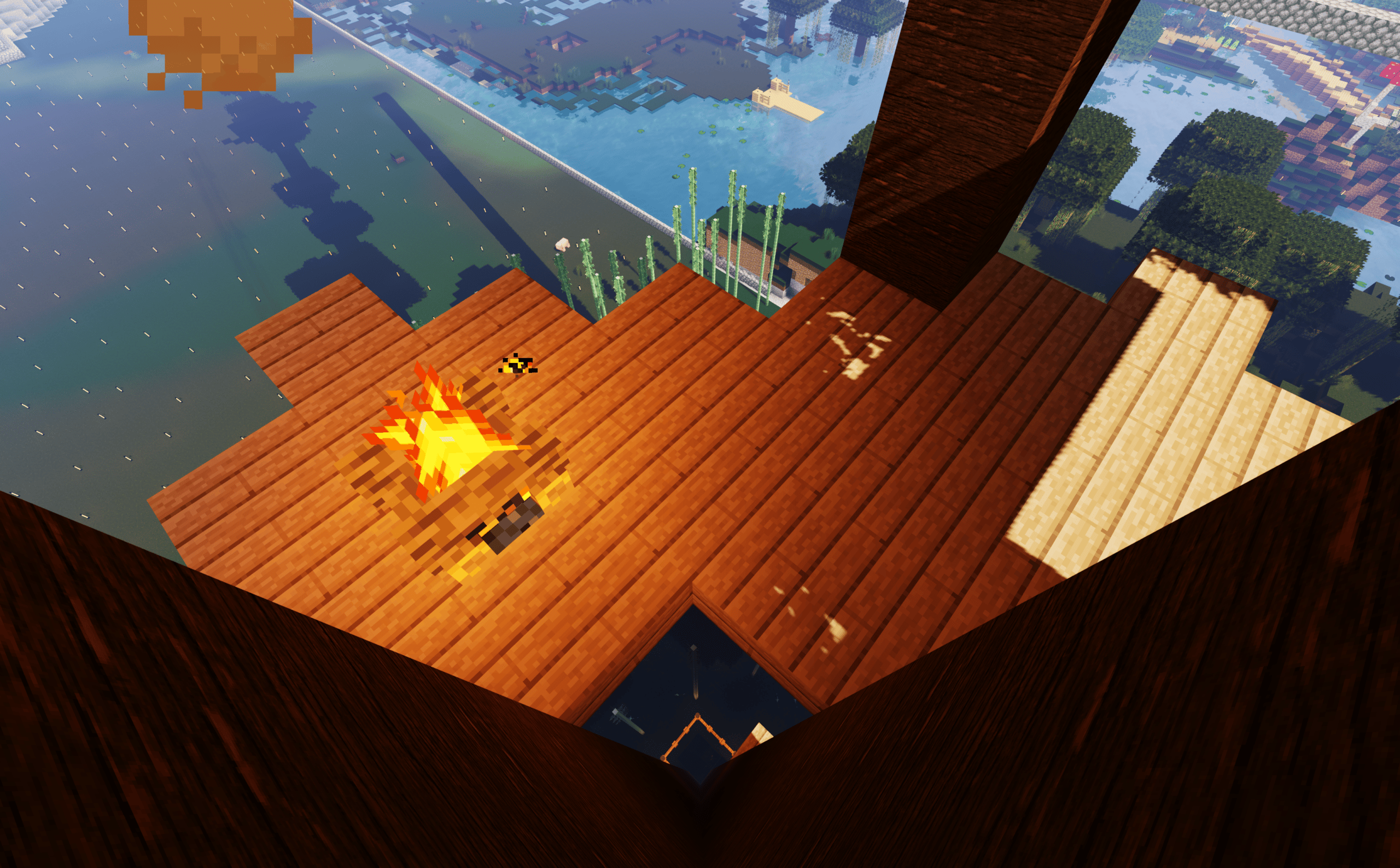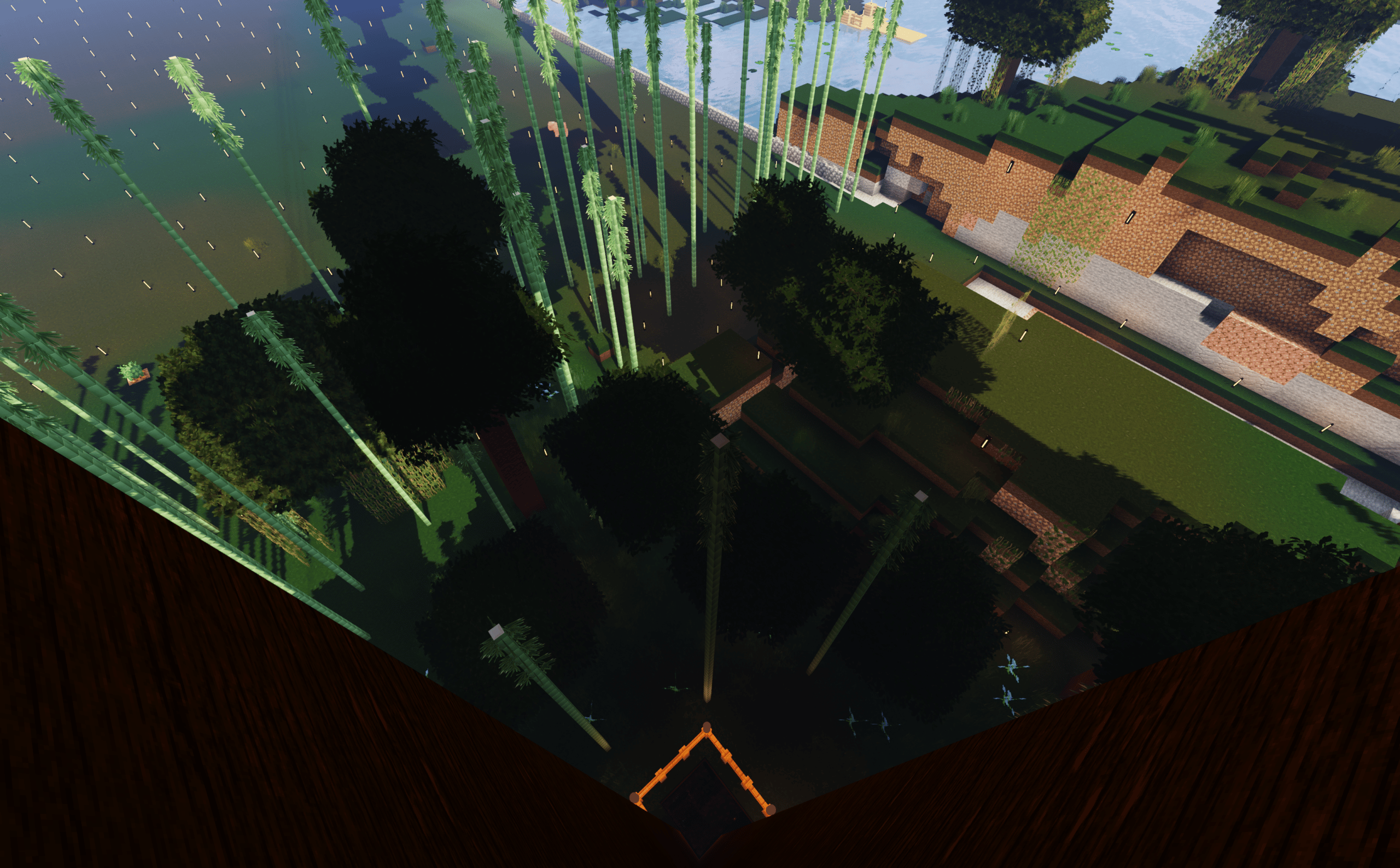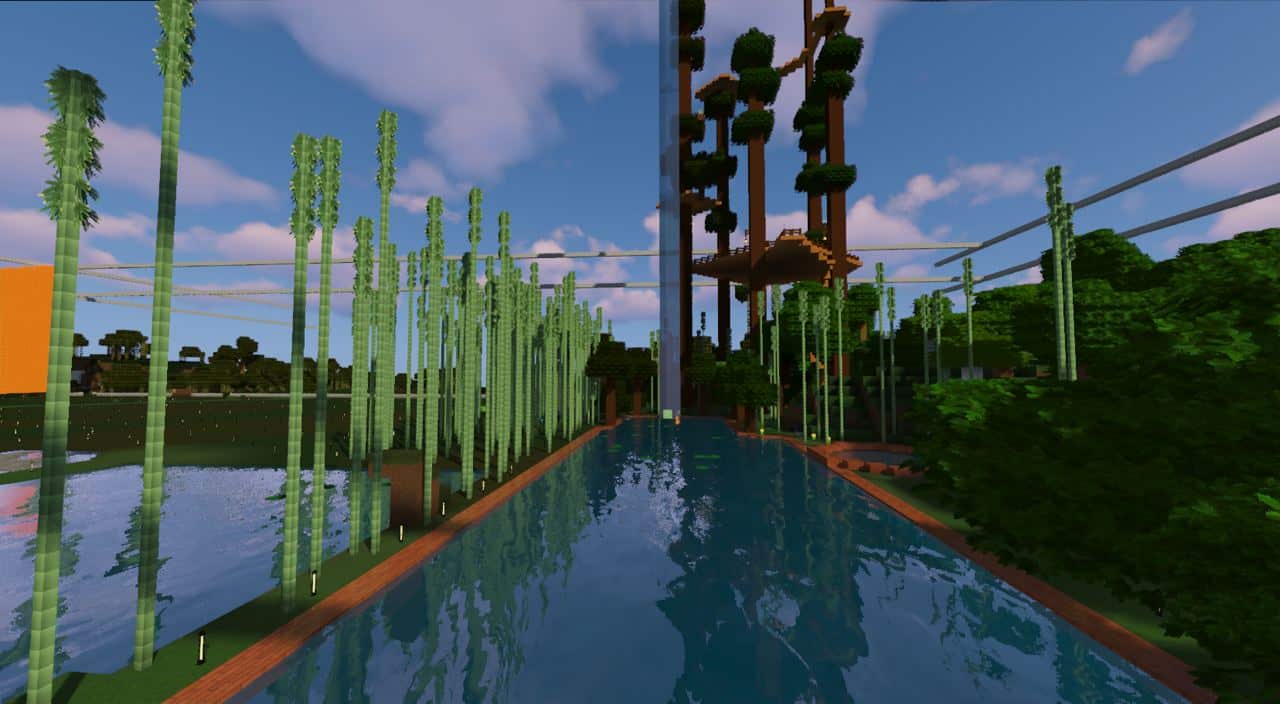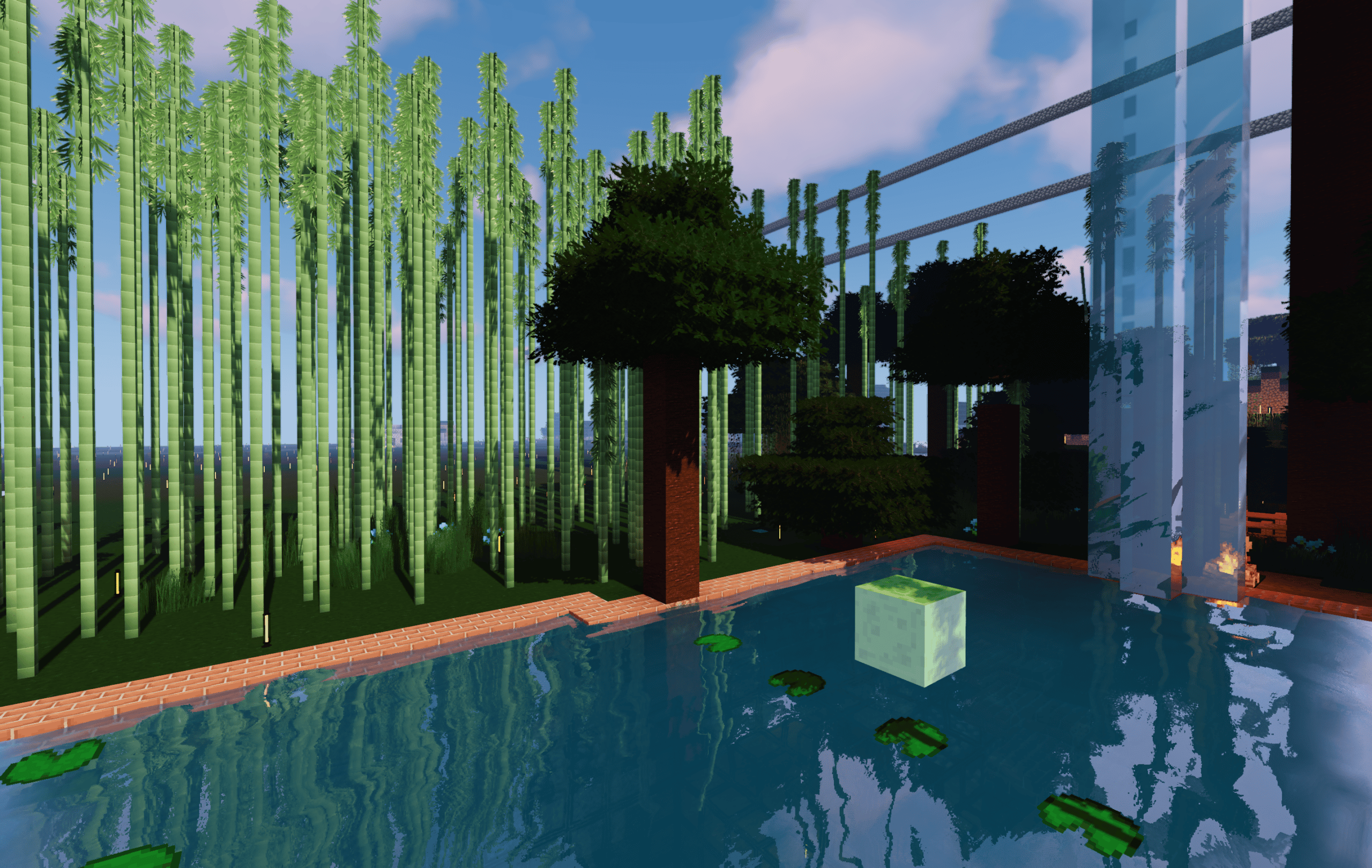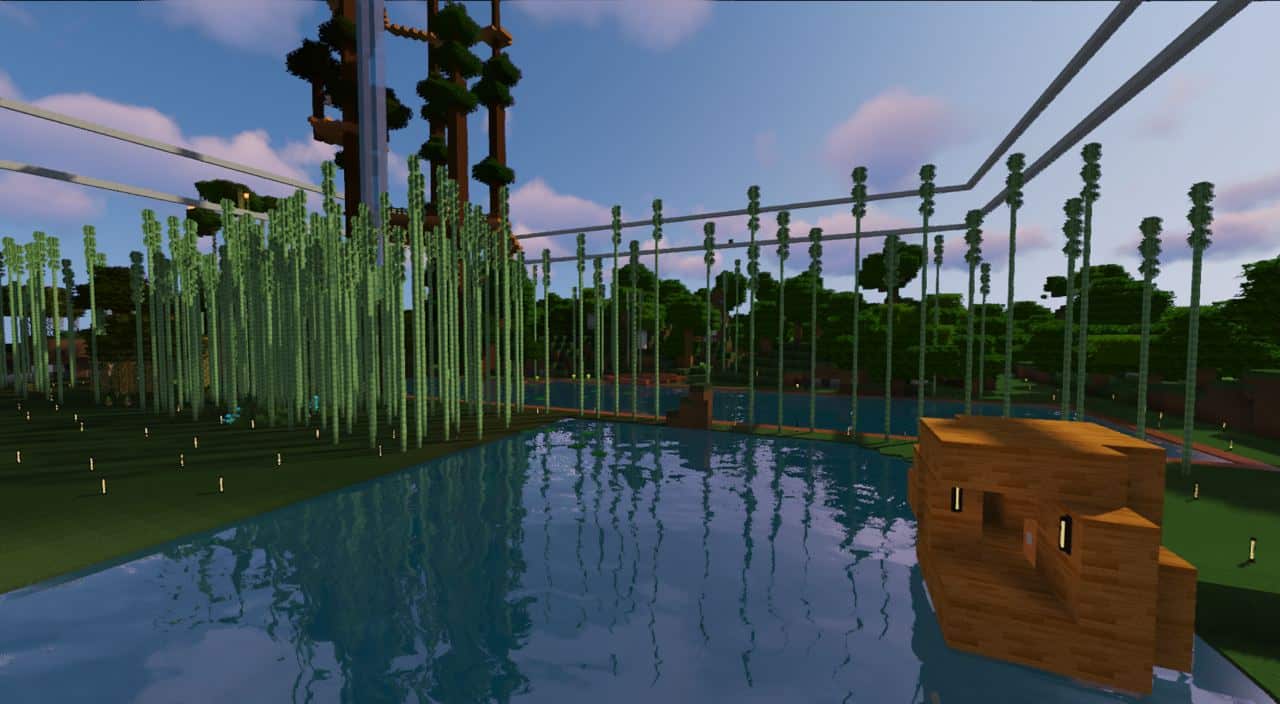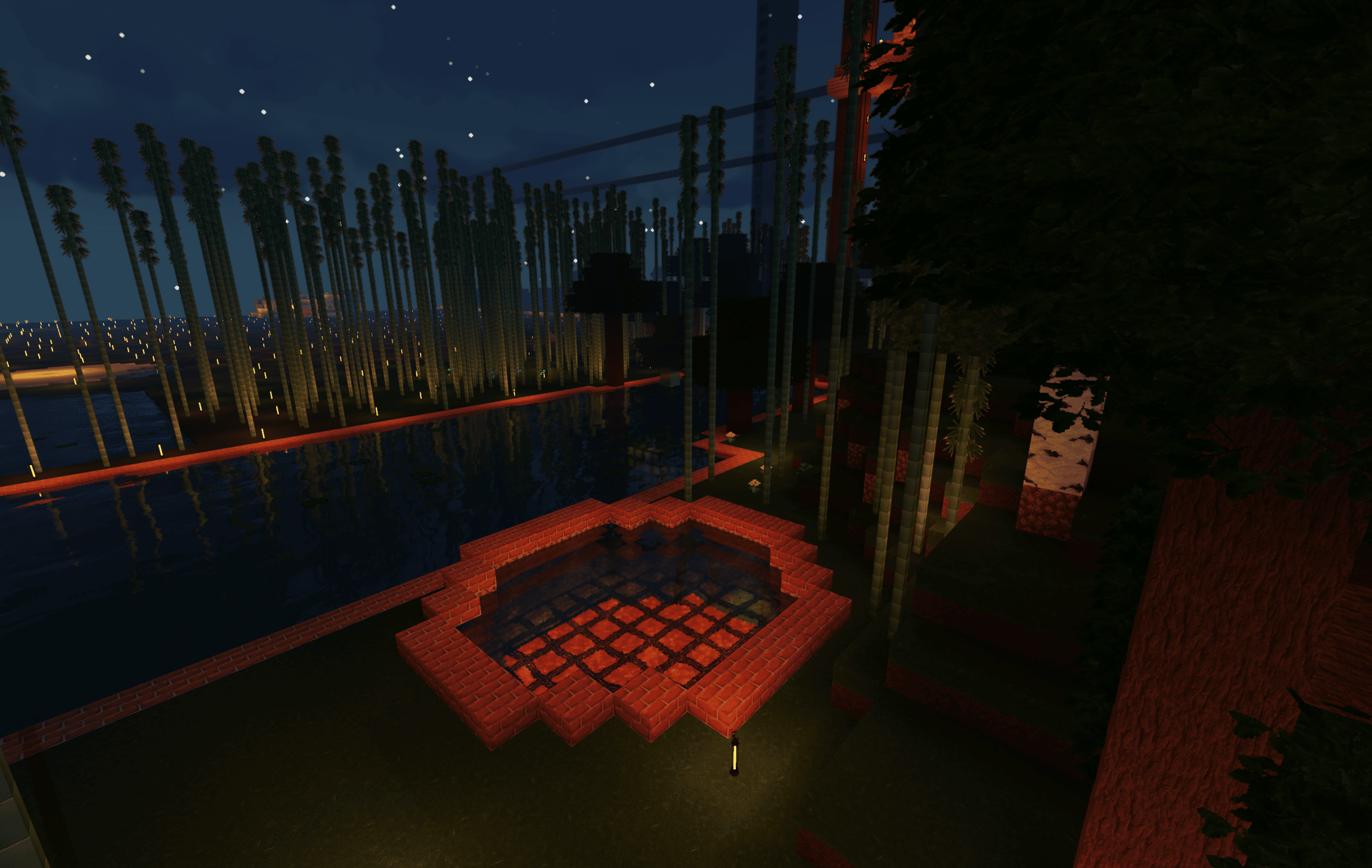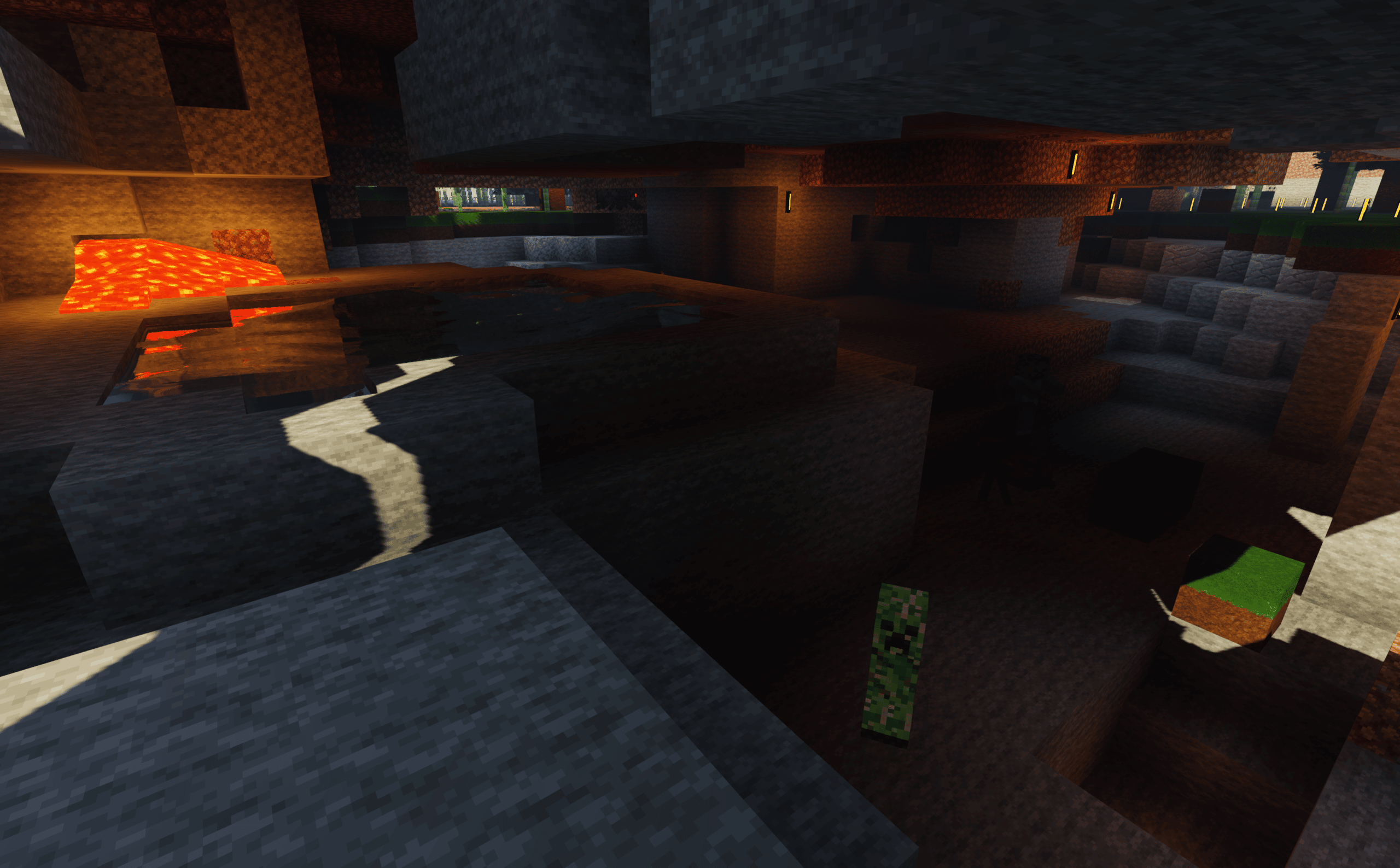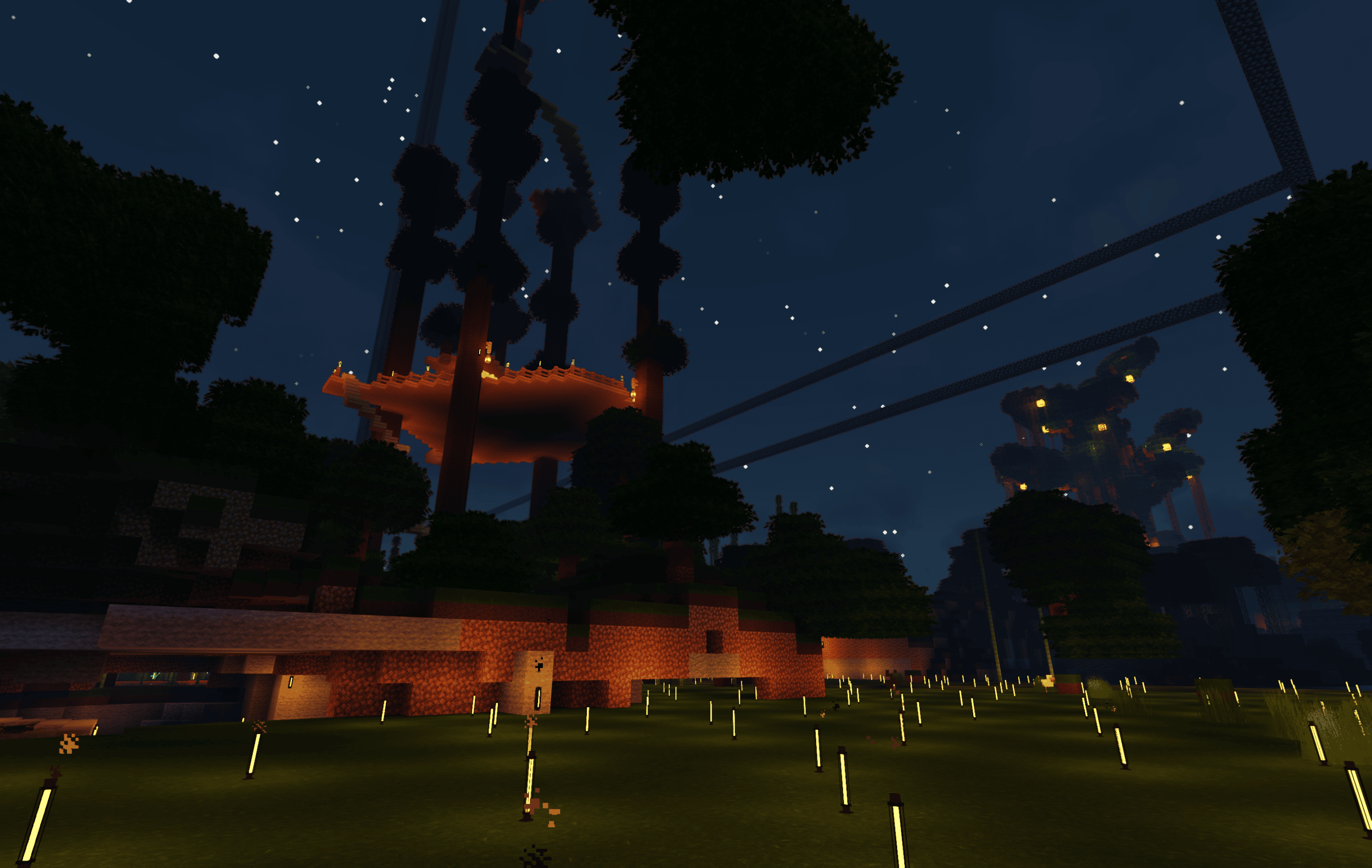 And seriously, if you are planning to drop in and play, do hop into bed with 'The Drizzle' in the little hut by the lava fall at least for the night, because just about everything on this plot will kill you.  It's all fun and games till someone dies, unless of course you come in full well knowing you'll likely at some point meet your end trying to boat down a lava fall, jump onto a single block of jelly from an extremely high place, find your way out of an underground water maze, or any other number of things beyond the mobs in the depths or the night that are already waiting to kill you.
As for what is next on the playbill, well it really will depend upon who and what day you ask.  For sure The Nasty Hooks will continue doing their thing when it comes to their NFT line and Live Discord and Shippletopia Rave Cave shows, as will Jimmy D with his role at the Uplift and other projects in the space, but beyond that the sky is truly the limit – well at least as high as the server will let us go.  That said, we do have a few ideas beyond the above that we plan on carrying through.  In no particular order, then here goes…
continue hosting live topical shows while building and streaming The Maple Glazed Jerky Chronicles
continue whitelisting those that come hang out with us and dive into the collective nature this plot and the atmosphere of the show
continue working towards slowly building the many ideas already started, previously thought out but not yet put into motion, as well as coming up with more killer ones on the spot for this most amazing of community plots
continue pondering the existence of the full fledged 'Loft', one that will hopefully be used for live events of a very different metaversal kind
continue slaying mobs, the insane ideas abound in the world of which we are apart, and those that take the plunge to become part of our communal building crew
continue putting into motion an insanely complex private route connecting the south of Genesis in a collaborative route not yet seen in any of the Uplift World sectors to date
continue to push boundaries in everything we do, say, or play, cause honestly, when it comes to life that really is the only way…
If any of these sound good to you, come join us in world, on the stream, or for the very bold both, as no matter even if you've heard otherwise, The Maple Glazed Jerky Chronicles is where it's at!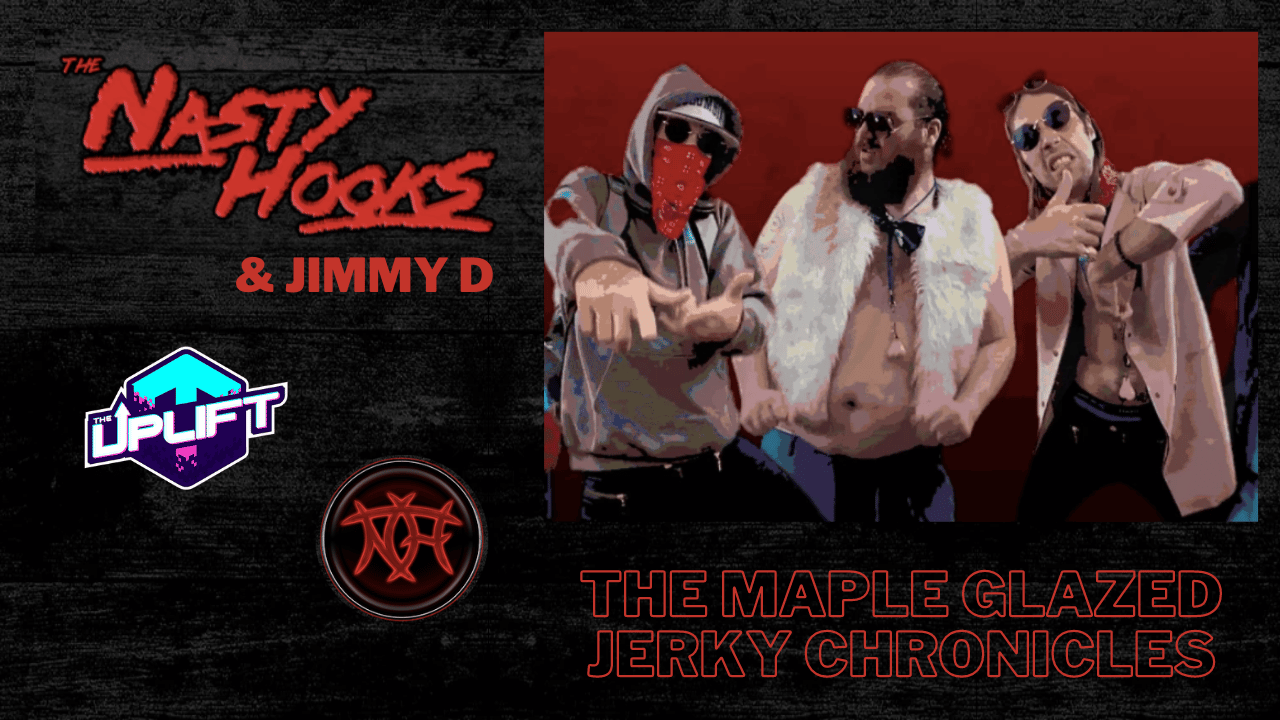 It has become our mission as of recent to showcase as much as we possibly can in a variety of ways to get those awesome creations, builz, and building skillz out there as best we can.  #Shameless_Plug_of_Uplifting_Proportions is a series intended for those great individual and team builders to display their amazing Uplift World Metaverse builds to the broader community.  The locations and images in the above post have been provided by the builders themselves, and are intended as a mere synapsis of what grandness awaits within the metaverse on any and all of these amazingly detailed builds.  For the complete experience of what these builds represent and the awe inspiring value they hold, please do head on into the metaverse at the coordinates above and check out all there is to behold, and of course collect your share of those infamous play to earn rewards you have surely begun to hear so much about. 
As for your personal builds, we are always open to submissions in various forms to showcase all those unique and amazing things being done of within your personalized regions of our shared metaversal existence.  For more on this, please be sure to check out The Path to Featured Buildz & Events Inside Your Uplift World to get in touch with all the dynamic possibilities for you to display and interact with the rest of us.  And feel free to reach out to Jimmy D on Telegram, Twitter, or Discord anytime for assistance on putting whichever best suits your preferred vantage point into motion.  In the meantime, thank you for dropping on into our official blog and if you happened to enjoy this piece and all the others, please do like and share this out so that we can show the world at large just how amazing this collective place we call home truly is.

The Uplift World Official Links
*Article written by Jimmy D.  Images provided by Jimmy D and Gary the Architect.