Have you been in the telegram channel today?!?  So many questions that are begging for answers.  Being  in ALPHA sometimes it is even tough for us to keep up, but the past 24 hours especially have been jam packed with updates and goodness, so we thought it might be useful to collect the most important of these all in one place and try to get something out there to bring about a little more clarity.
The UpLuft Goes Live
On June 26th, 2021 the latest of theUplift.World sectors, the UpLuft, went live.  Here is the play by play.
Those that were UpListed had the chance to participate in the UpLuft Rail Sale event
There was a 6 hour cool down period over the course of a 48 hour timeframe
For each Rail purchased ONE random piece of Land was included
A threshold of 1000 was set for a special bonus, upon which reaching meant EVERYONE received a second UpLuft Land and 2 Yoshicoins
Every time someone purchased a rail, the UpLuft token, a non-burnable non-transferrable token was deposited to their account
At the conclusion of the sale, our team used a blender and some other behind the scenes magic sent all those who participated ONE random UpLuft Rail, TWO random UpLuft Land, and 2 Yoshicoins
As a bonus, we also sent out an UPLIFTIUM MINING RIG promo pack for each UpLuft token held (see below for more)
Shortly after the land rail and land keys went out, members started flooding the server to see what random goodness they had reaped.  Many used the 2D Maps to see themselves on the screen and check their plot locations. Through a combination of this and F5 land was found and people started interacting with the UpLuft sector.
Being in ALPHA and considering all that was going on inside the world, some minor rendering issues did occur.  In response to this the team quickly pinpointed what they thought the problem was, put mobs on hold to give a better view of the issue, and began some analysis around a fix.  At present people are still in UpLuft mining and building away, and the team plans to return the ability of the server to generate mobs in the next couple of days after a little more optimization and final analysis.  More updates will be released in our official social channels as they come in.
Upliftium Promo
Upliftium Mining Rig Promo packs went out shortly after the UpLuft Rail and Land distribution to two groups of people.
one pack per UpLuft token
one pack for anyone having BOTH having registered a name, email, and WAX wallet account for and confirming the newsletter via the link on theUplift.World homepage before the June 26th snapshot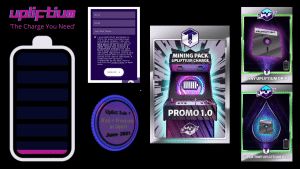 Upliftium Mining Rig Sale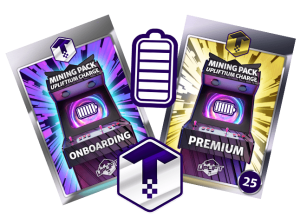 Begins June 28th, 2021 at 8 pm EST
Unlimited Pack Sale with a 48 hour duration
Two kinds of packs available
Onboarding Pack:
5 miners of mixed rarities (mostly common)
5% chance of bonus land
$35.00 USD
Premium Pack:
25 miners, 20 of mixed but mostly common rarity and 5 with a better chance of the best rigs
20% chance of bonus land
$100.00 USD
Upliftium Mining and Drip Update
For those of you that may have missed it, please check our previous UPLIFTIUM FAQ's: The Basics blog post.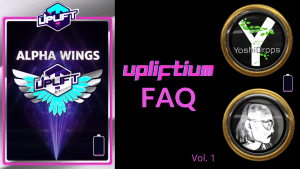 Also please note that although there has been some distribution of Upliftium in the past to those in theUplift.World metaverse, technically the plug in for the mining of the battery powered NFT's has not been turned on.  That said, here is what you need to know and where you need to pay attention to.
In order to mine Upliftium in the future, you must have a Minecraft Java account attached to enter.theuplift.world registration site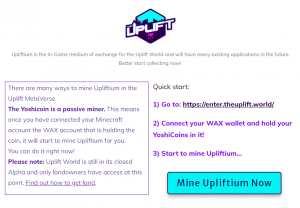 You can see your Current & Lifetime Balances, Your Gear, and Your Transactions by clicking the Upliftium tab at the top which will redirect you here.
When mining goes live for these NFT'S you will be able to see which assets in your wallet are eligible and interact with the contract from this page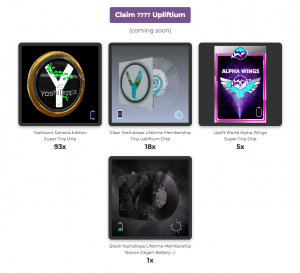 Basic overview of what to expect and look forward to:
Upliftium drip should start fairly thoon!
Staking is not necessary but you will need to register in the manner noted above
There are plans to move towards a social login in the future which will allow those without Minecraft accounts to claim Upliftium too
You DO NOT need land to have your Upliftium claimable amount go up or to claim your Upliftium
*Please remember The Uplift World is presently in closed alpha.  We have MANY features coming that will require Upliftium, and are working on a revolutionary new way for people to withdraw Upliftium from The Uplift World Metaverse!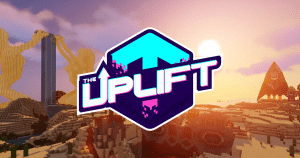 Official Links & Places to Learn More About The Uplift World
*Article and associated images compiled and written by Jimmy D (aka kansaikrypto).