Located in Gratitude at 3600, 3300, Prosperity is a 13 floor concave building with glass shaped to look like the Philippine flag. Currently the rooms are empty, but they are to be decorated once occupied.
Originally the build was supposed to look a lot like the building "Les Espaces d'abraxas" from France which was used as the capitol in The Hunger Games: Mockingjay – Part 2. Unfortunately, or fortunately depending upon your view, the space I had to build the structure on (a 50×50 plot) limited me from doing so in detail with an accurate scale. I instead veered from that plan, and constructed a slimmer more modern take of that building while still embodying its concave shape. I used to the Philippine flag to represent my country and the growing number of Filipinos on the server. This portion of the build took me 1 day to design; 2 days to collect materials, smelt sand, and create concrete from concrete powder, and another day for building.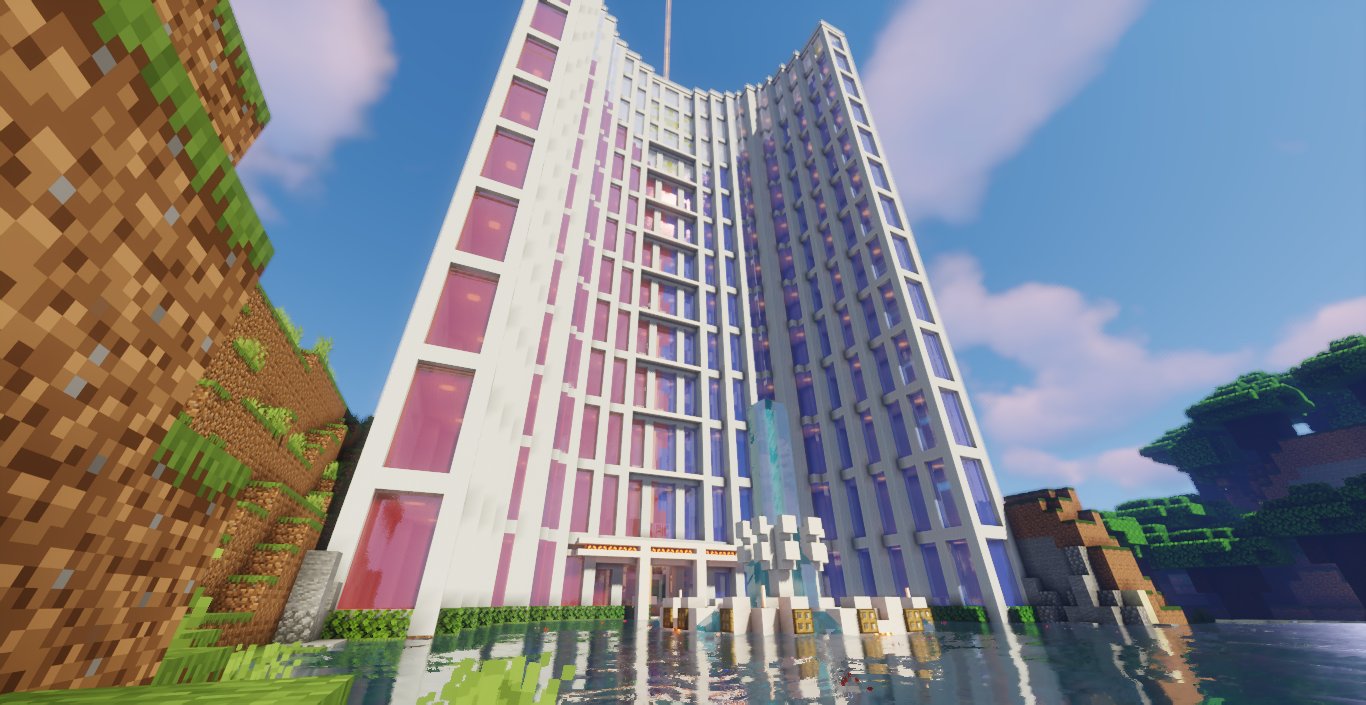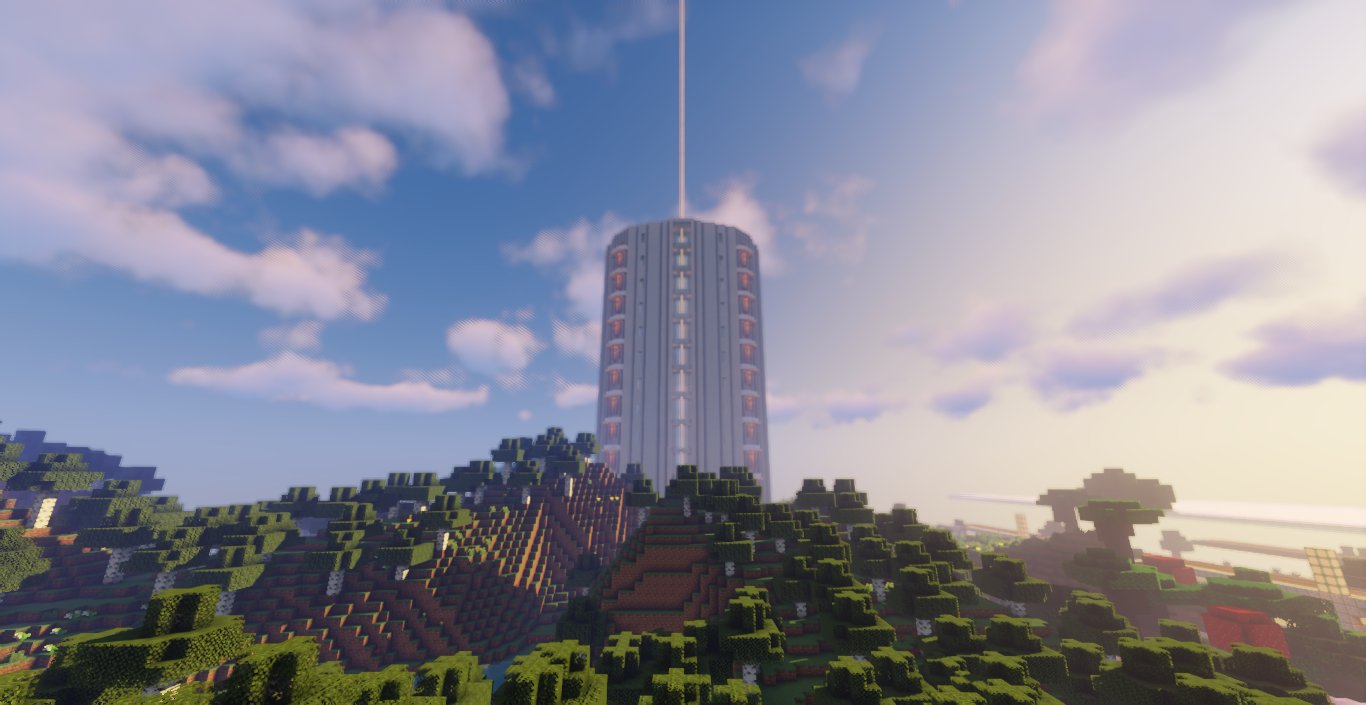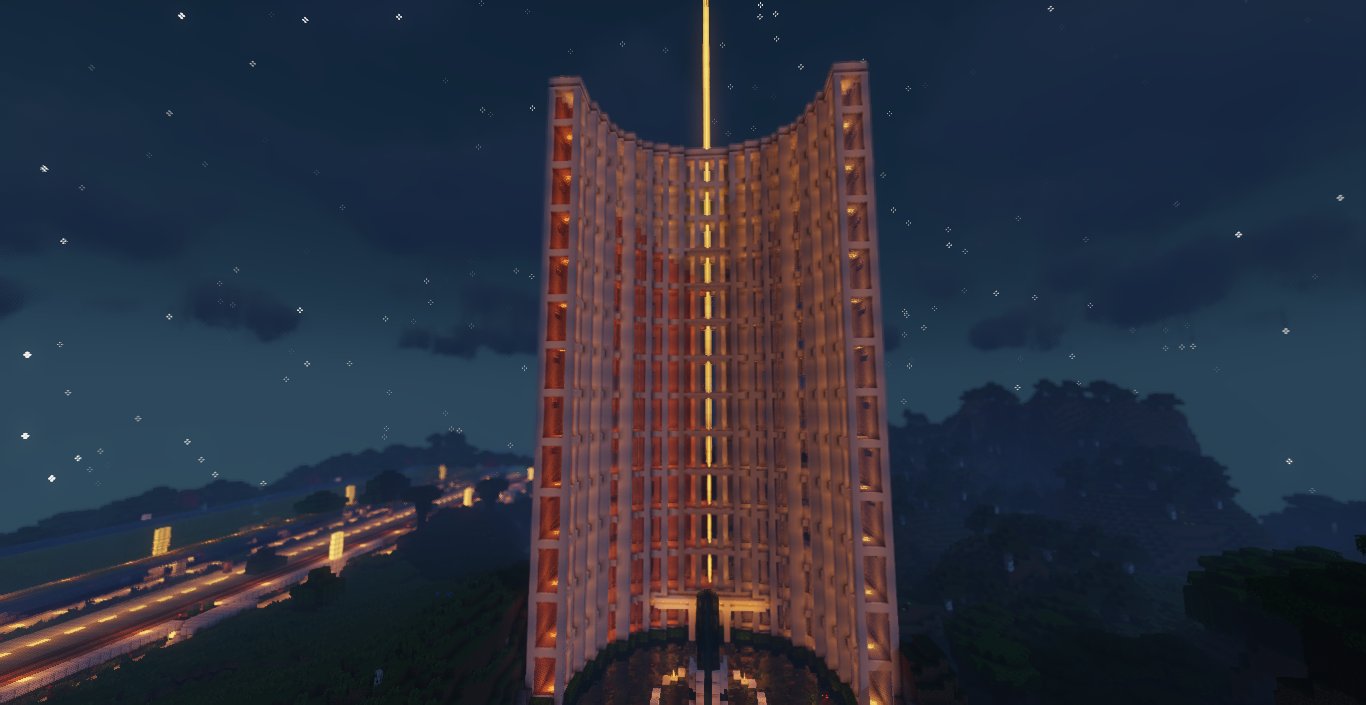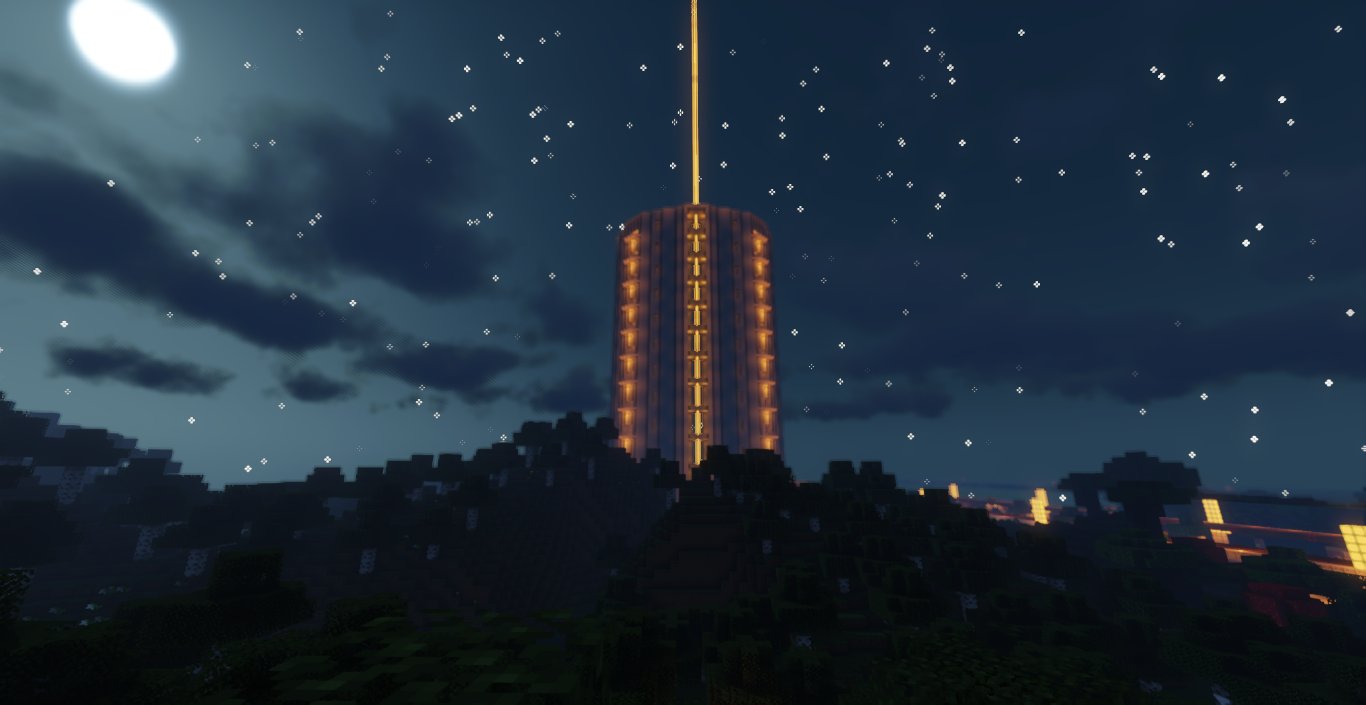 The underground of Prosperity is evidently a completely different theme from what's on the surface. At first, I had absolutely no plans with what to put in the underground.  All I knew was I wanted to completely excavate it. But like a miracle, a slime spawned, which made me realize that the chunk around the center of my plot was a slime chunk. It immediately lit a light bulb in my mind and gave me a vague idea of what I wanted to build underground.
Thus the idea to structure the underground to look like an evil scientist's lab with the main power source being the giant green tube which serves as a platform for slimes to spawn and to contain the slime began to take shape. As luck would have it, not only was the slime chunk there, but also a skeleton spawner just right at the corner of my plot. I decided to encase it in a tube similar to the one for the slime chunk, and added a water stream underneath which leads to a simple manual mob grinder.
In addition to this, I also made rooms and areas for farm animals, and crops which I made to fit the theme of the underground. There are also a bunch of containment cubes with mobs inside of them to drive home the evil scientist theme of the build. This portion of the build took me 3 days of thinking, banging my head on the wall due to lack of ideas, and designing. The collection of materials, smelting of glass, and creation of concrete took 2 days. The excavation of the plot took one day. And the actual building took 3 days.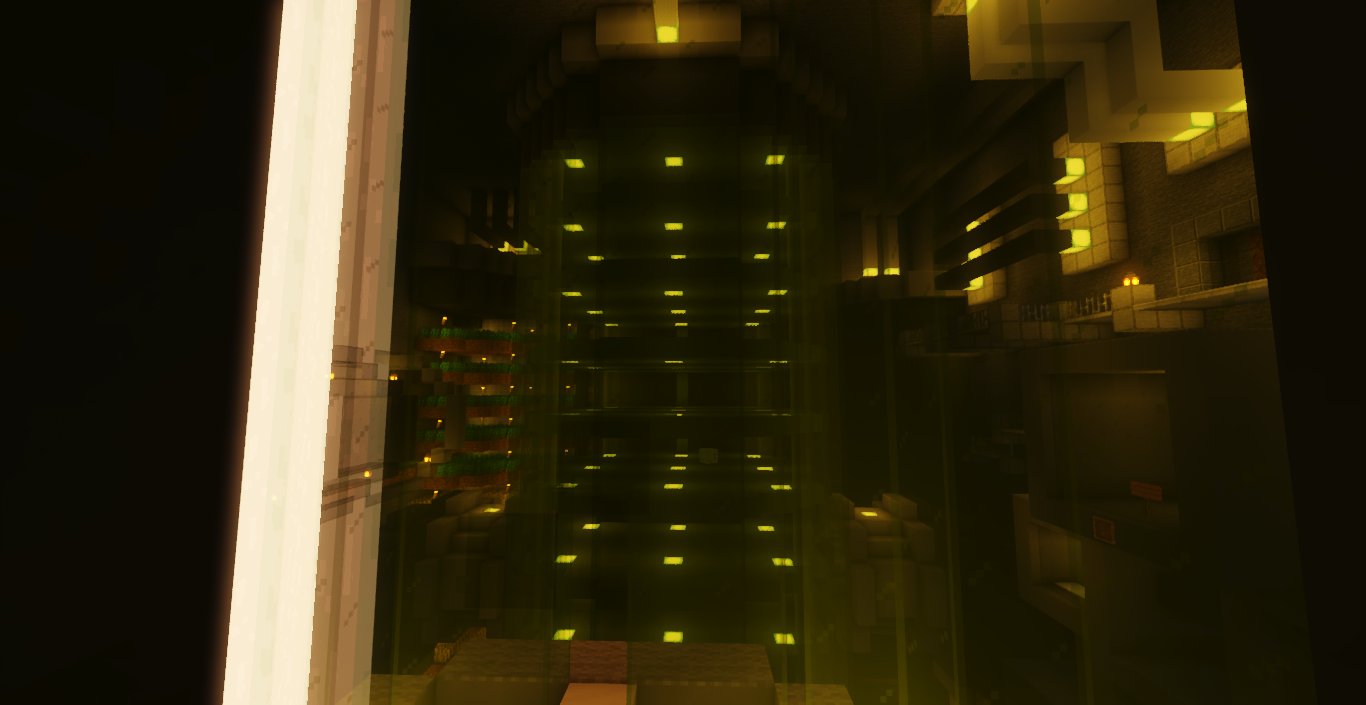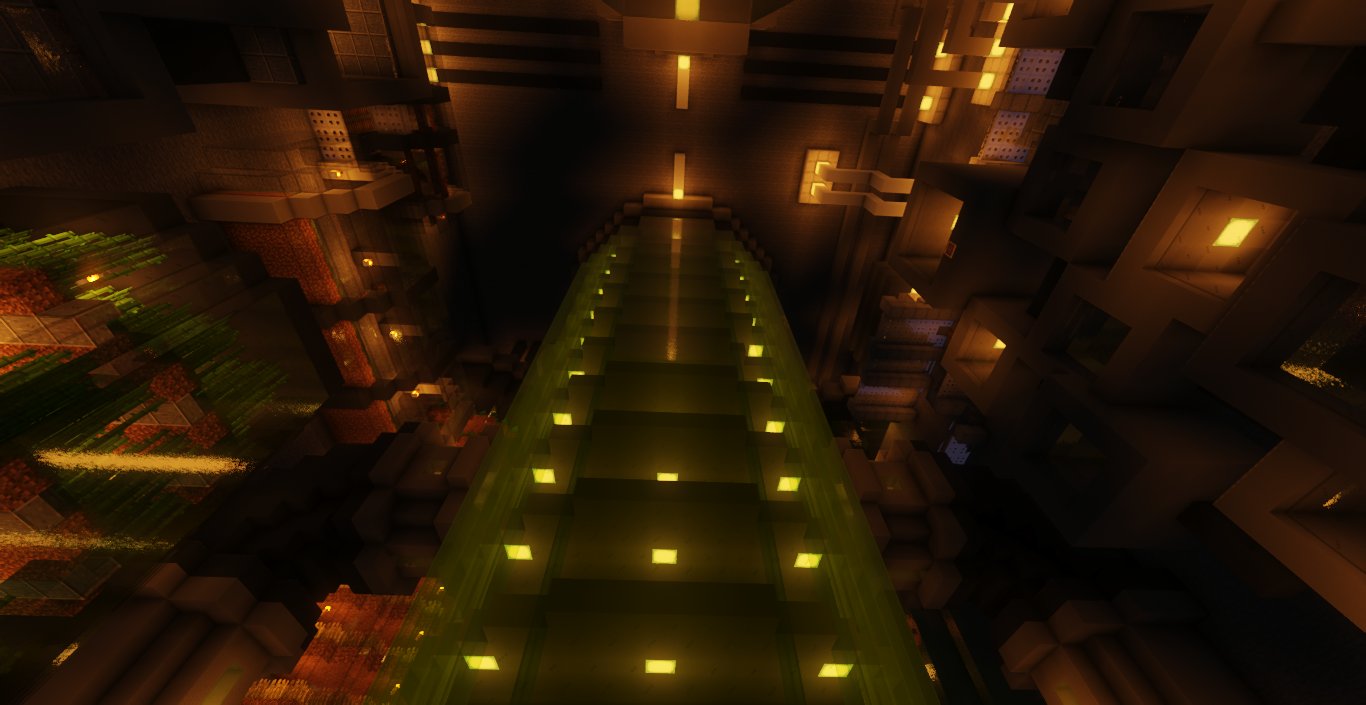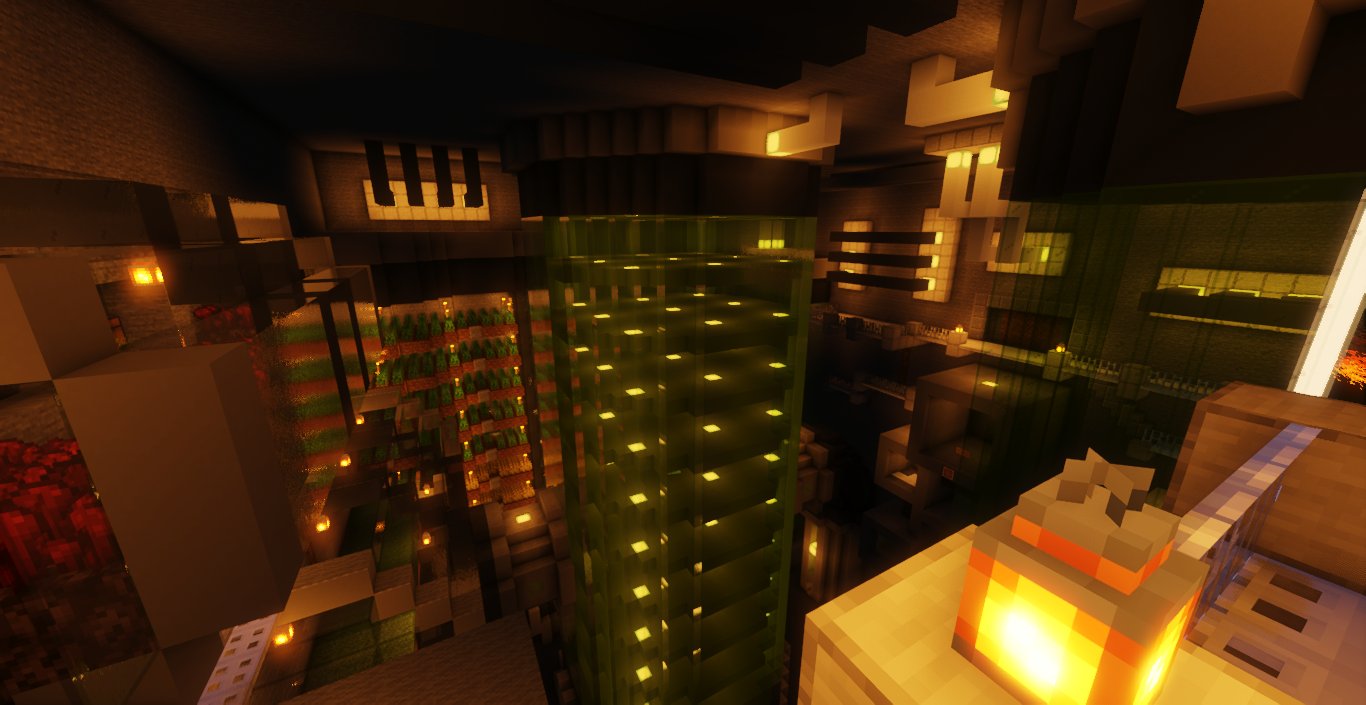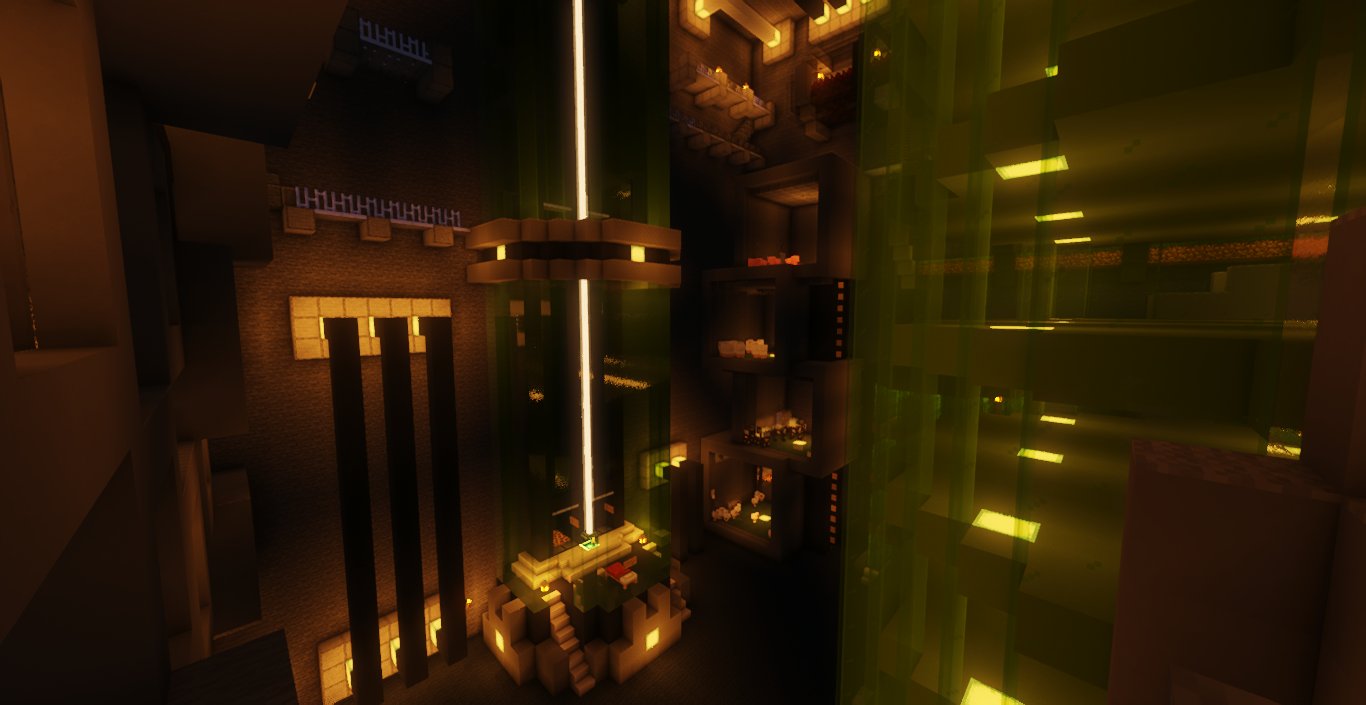 All in all though I'm pretty happy with the way things have turned out.  I was a great experience and the images above alongside the the video submission to the Gratitude Build Contest really highlights all that this build has become.  I hope after seeing the images above and tuning into the images below, you will all take the time to swing on by to Prosperity experience it first hand and let me know your thoughts.
In addition to Prosperity, it's been a wild year, and I didn't expect to be playing this much Minecraft. The Uplift Server gave me an opportunity to showcase my builds and moving forward, I will be accepting commissions for my original builds!  Definitely follow and like my Twitter so you can catch threads like this showcasing what I have been up to, as well as check out more of my builds that have been featured right here on the Uplift World official article page shown below.
Hollow's Peak NFG Trainee Farm: Boarvallis (1900,2600)
********
The previous article and all associated images was provided by NFG_Klint and curated here on WhereWeHideAllTheAlpha.com as part of #Shameless_Plug_of_Uplifting_Proportions, an ongoing series intended as a showcase for fellow UpLifters to shill their amazing metaverse creations to the broader community.  For any out there that this appeals to, please do get in touch with Jimmy D on Telegram, Twitter, or Discord for assistance in putting one of these series pieces or another type of feature together right here for all to appreciate and devour.
In the meantime to all you out there whether builders, explorers, or any combinational variant between the two, thank you for dropping on into our official blog and gracing us in world with all you do.  And please if it's not too much trouble, please like and share this out, cause the more traction this little metaverse of ours gets, the more we all become uplifted and benefited from the empire we are in the process of co-creating in this little place we collectively call home.

The Uplift World Official Links
*All images, video, and article text provided by NFG_Klint.  Cover image and article editing and publishing provided by Jimmy D.