Hello there. My name is Claes, pronounced exactly like the word 'class' in English. Yes, I keep saying this because it seems hard for non Swedes to pronounce. In Germany they immediately say, ahh Claus, Santa Claus hahahaha. And there have been a lot of other variants during the years. So 'class' and nothing else.
I live on the west coast of Sweden with my family and *drumroll* I will celebrate my 50th birthday this year. I have been interested in photography for many years.  I started out with the analogue stuff, some compact cameras at first, and my first DSLR was a Nikon F65. Honestly, I really loved when it all became digital.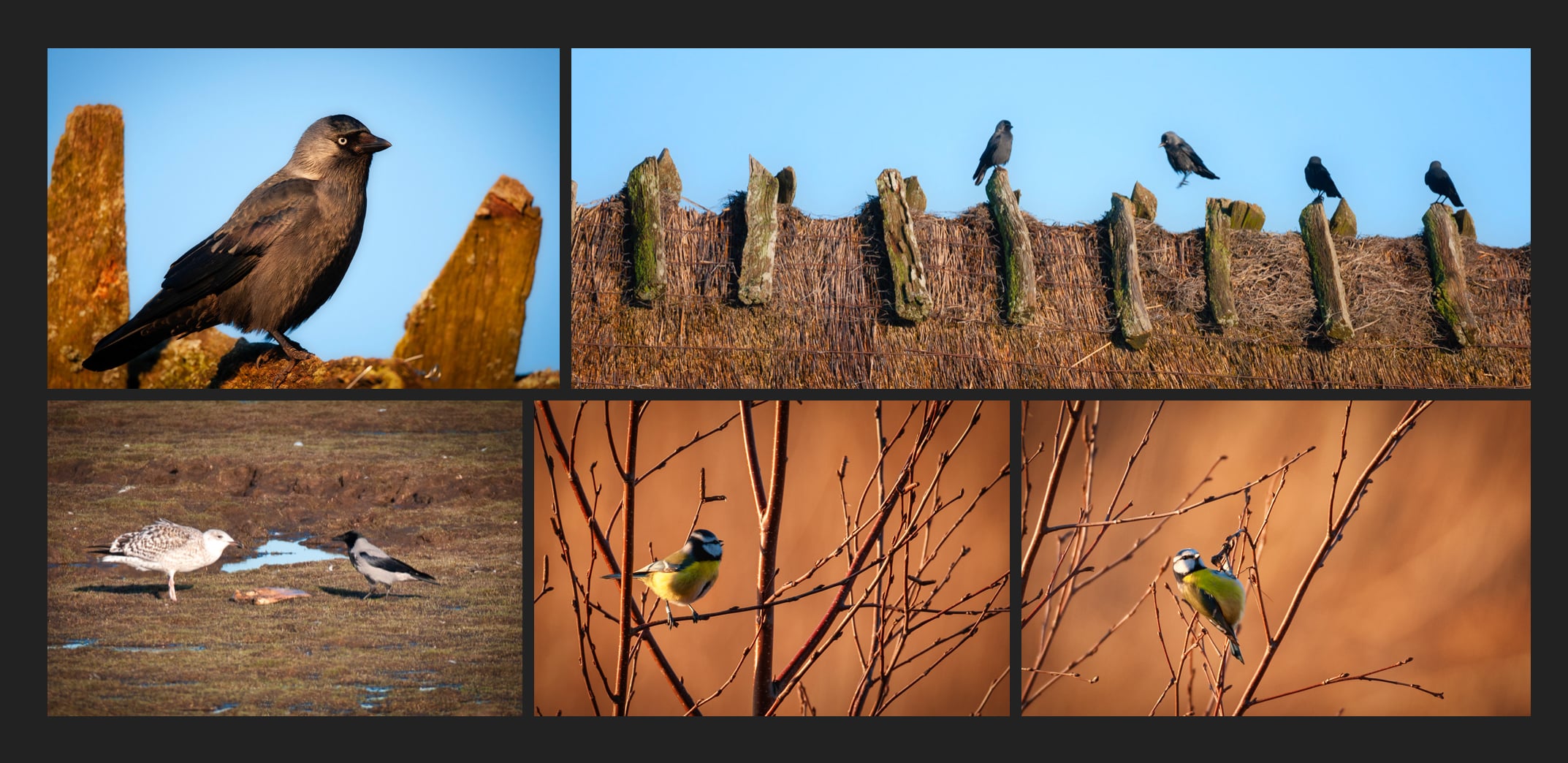 Some years ago I started out painting with acrylics, and I just fell for it. It also turned out to be a great anxiety buster. I am a bit of a slow painter and only want to do it if I have inspiration and time, so there are times where not much gets painted at all. I spend a lot of time with details when painting, using brushes with only a few straws on them lol. So most of my paintings have a lot of hours behind them. Good to know. Pain, sweat and tears right there alongside the colors and images on the canvas, true art you might say.  Just joking, I really do enjoy it. 

On the first Uplift land plot sale I participated in I was lucky enough to get the plot in Genesis world with the coordinates 2500,2500, which just so happens to be the exact center of the world. My thought was to build something worth experiencing, and a metaverse gallery seemed the best route for an artist like myself.
My first thought about the gallery was to exhibit my own art, mostly tokenized acrylic paintings. It was actually a lot of work to empty out everything underground. There were large narrow caverns with waterfalls and lava down there.  Truth be told, in the beginning I intended to save that and build around it, but as time passed I ended up clearing that away as well and pretty much built every block from what you see now from the ground on up with the exception of a few of the originals blocks left there for reasons not necessary to explain.
I wanted the build to be something to experience itself, and the artwork to take it to another level. In a way it's in the eye of the beholder to decide if I succeeded, but regardless I'm happy with the result at any rate myself.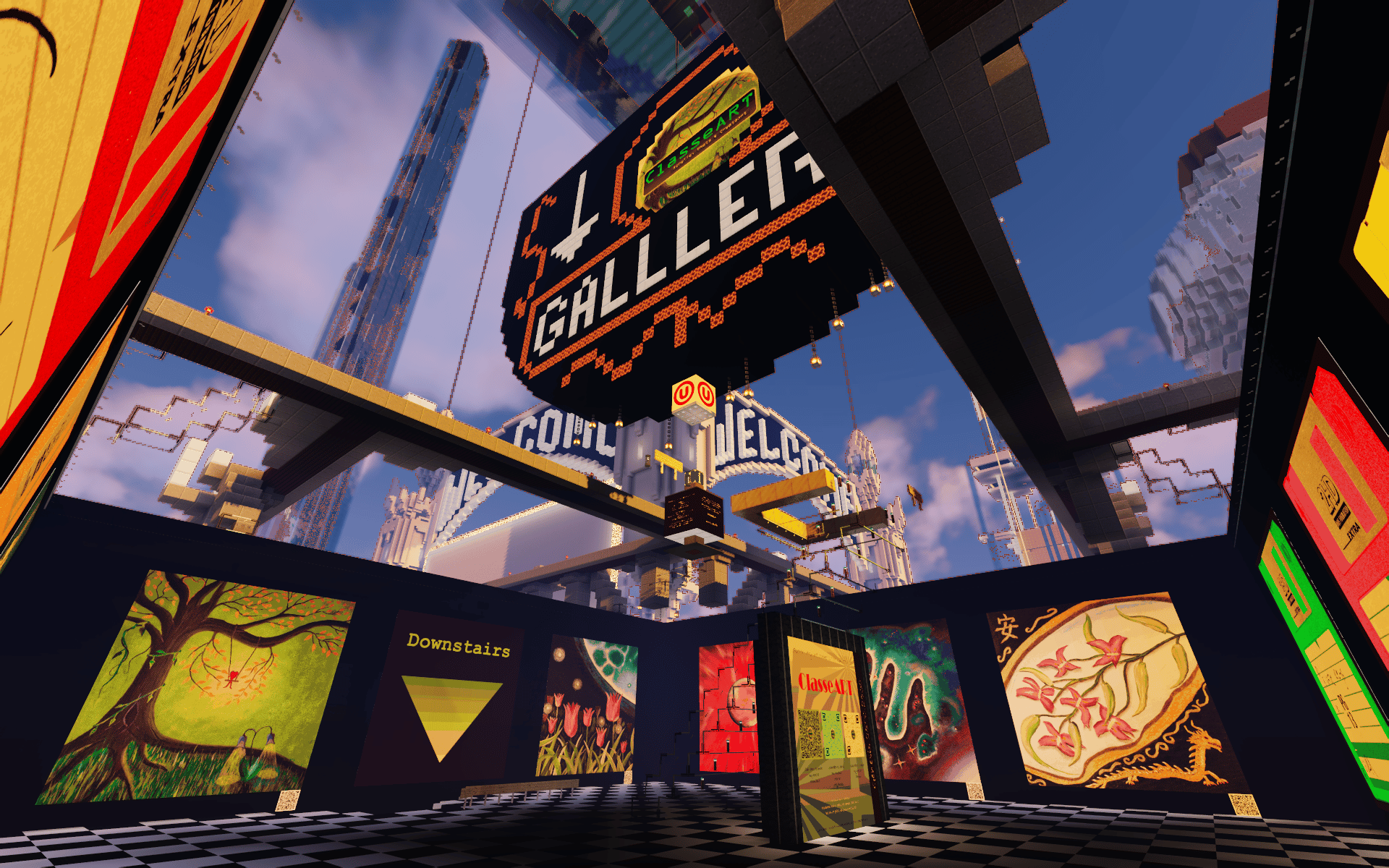 From the surface, the journey begins at the entrance with various pieces of my artwork on the walls above a black and white checkered floor, one of the earliest ideas I put into motion.  
After building for a while, the idea of creating a place in the gallery where I could display other artists' art as well as places and projects in the Uplift I personally thought were cool, doing interesting things, and ones I wanted to support.that I wanted to support. That was the birth of 'The Wall' which isn't finished at all yet.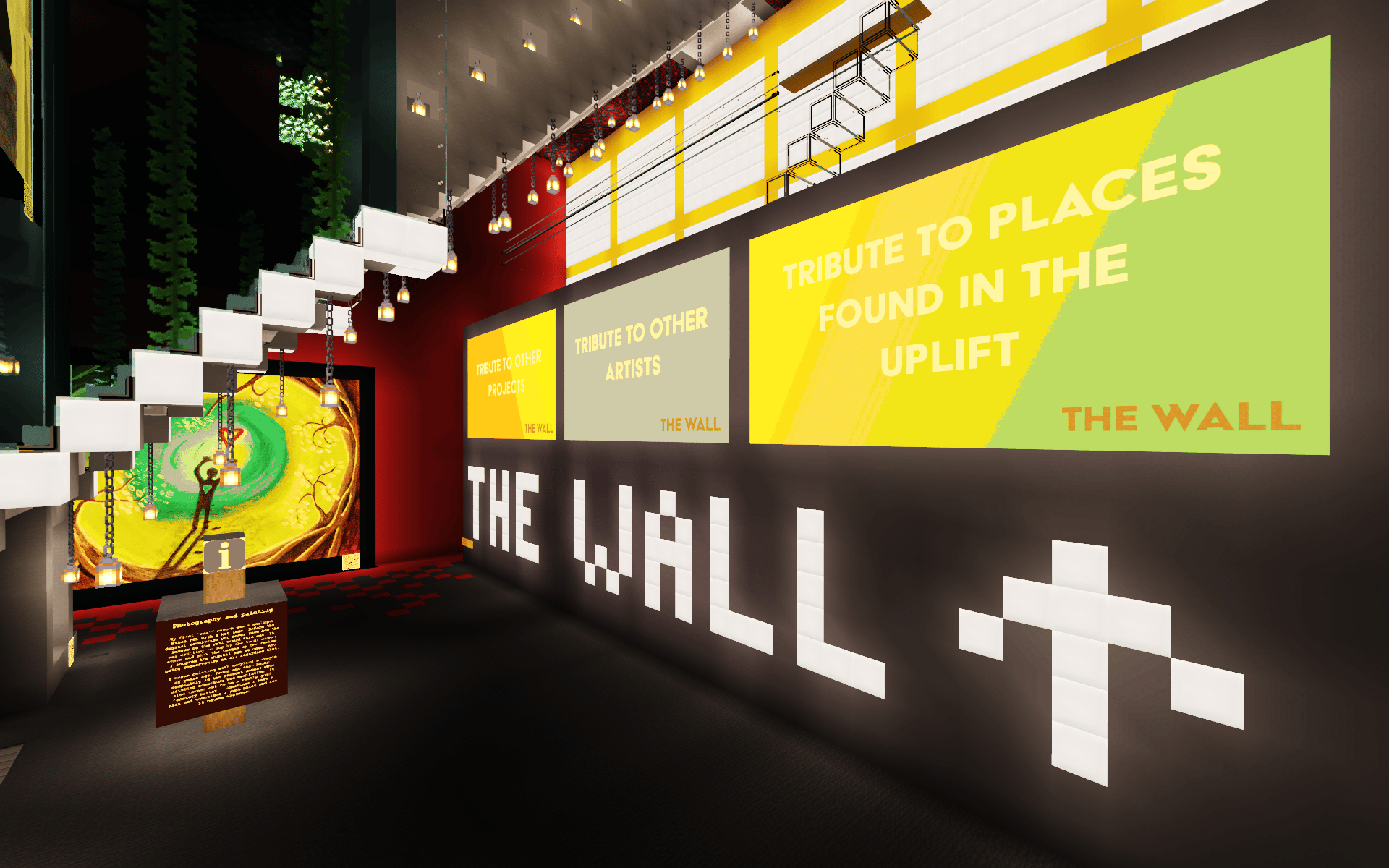 As with my painting, I often start with no idea, painting a background or just start with something and suddenly I know exactly what it is I'm going to do. Pretty crazy that it was this exact process that was the way in which my Uplift gallery was made.  Of course there is some fine tuning, but over all I'm pretty impressed with how the art just began filling in the spaces so perfectly through all the various levels.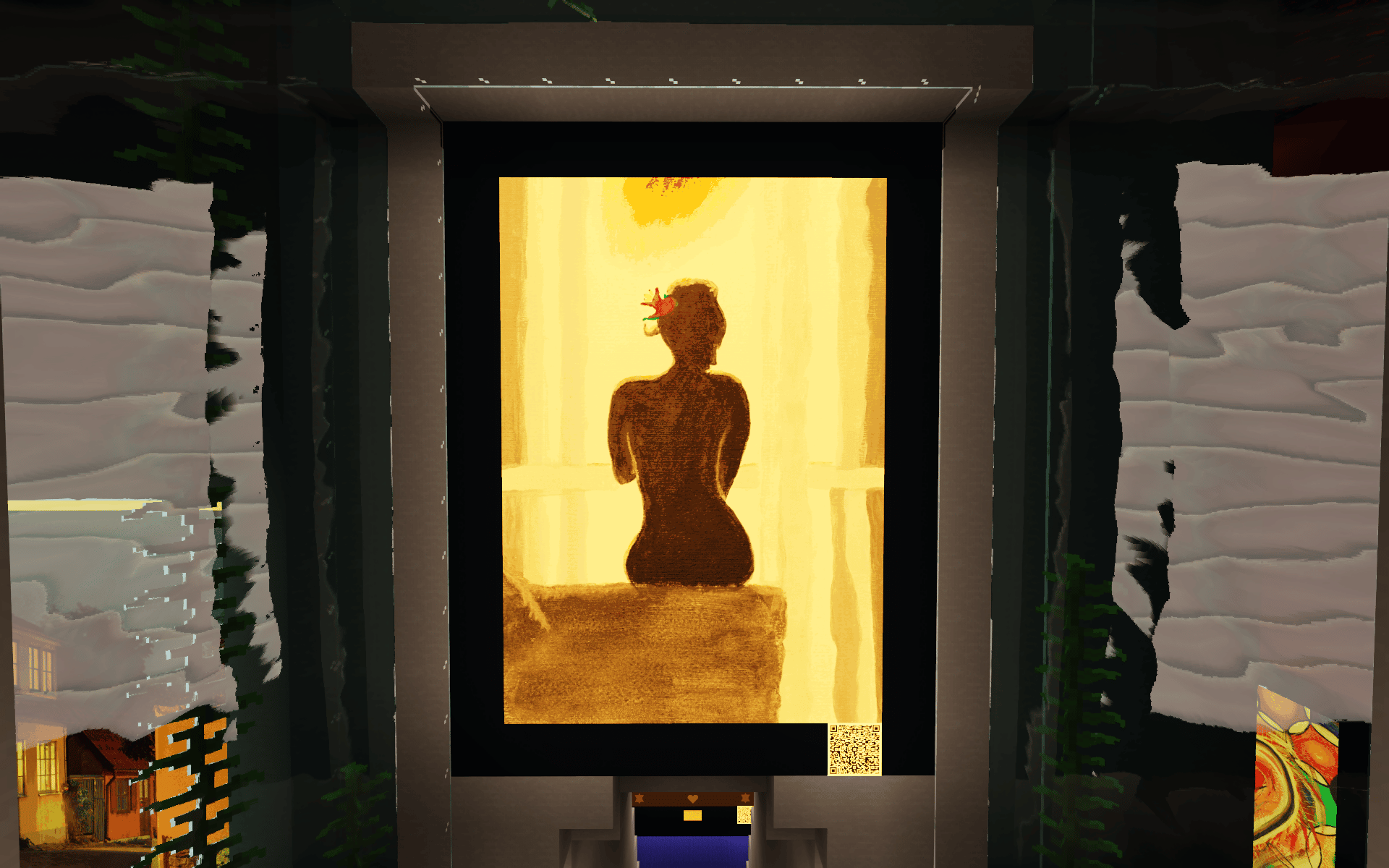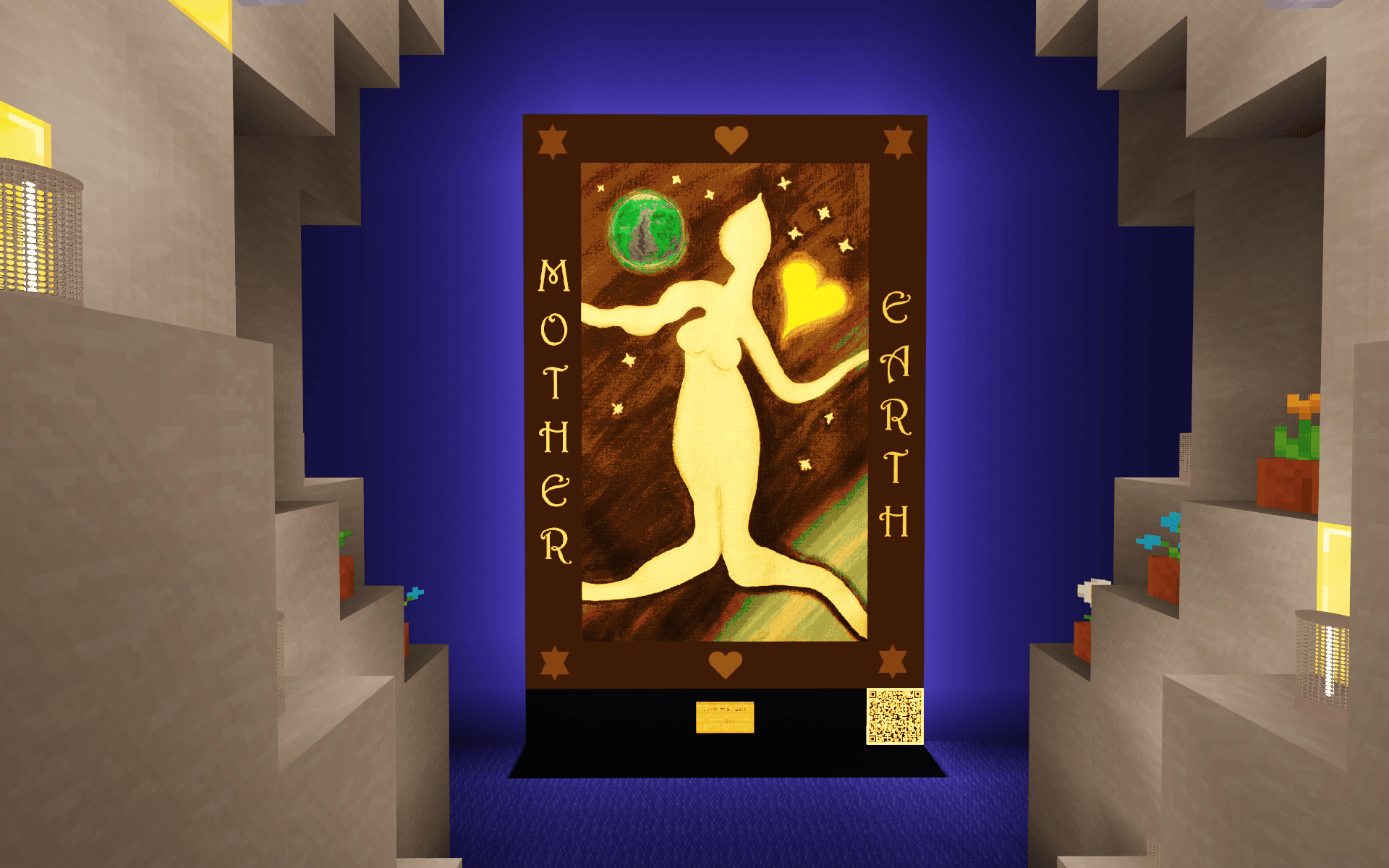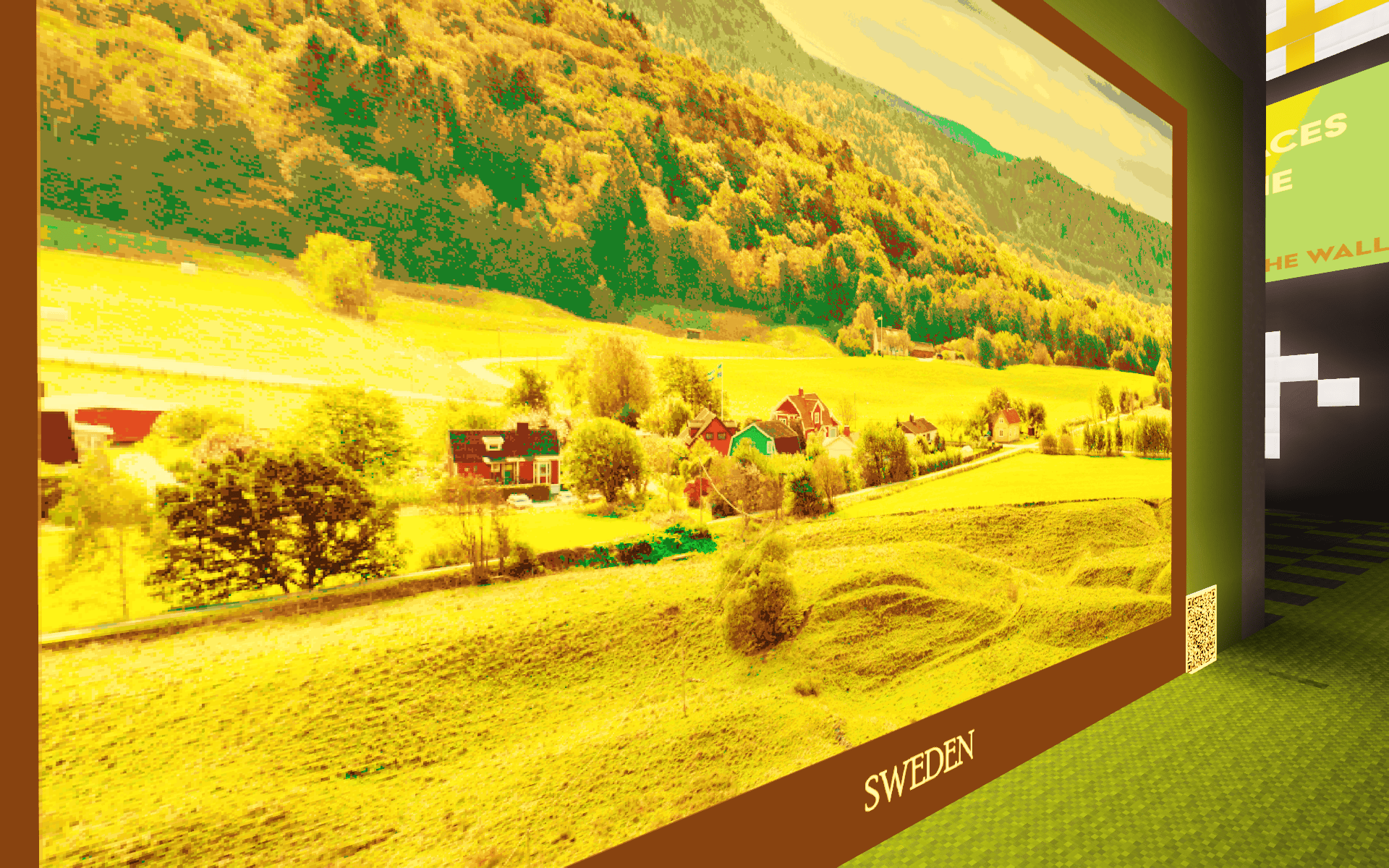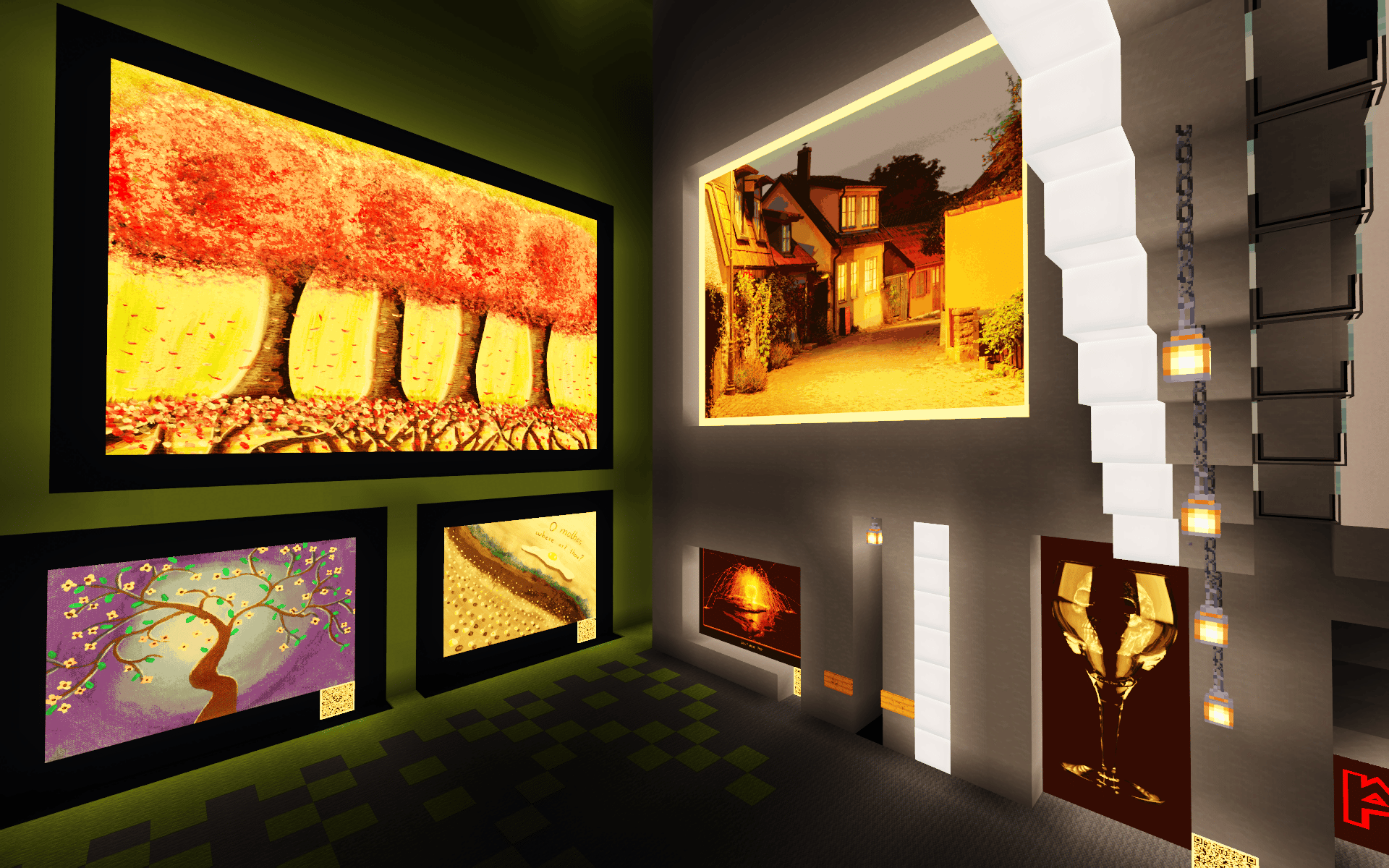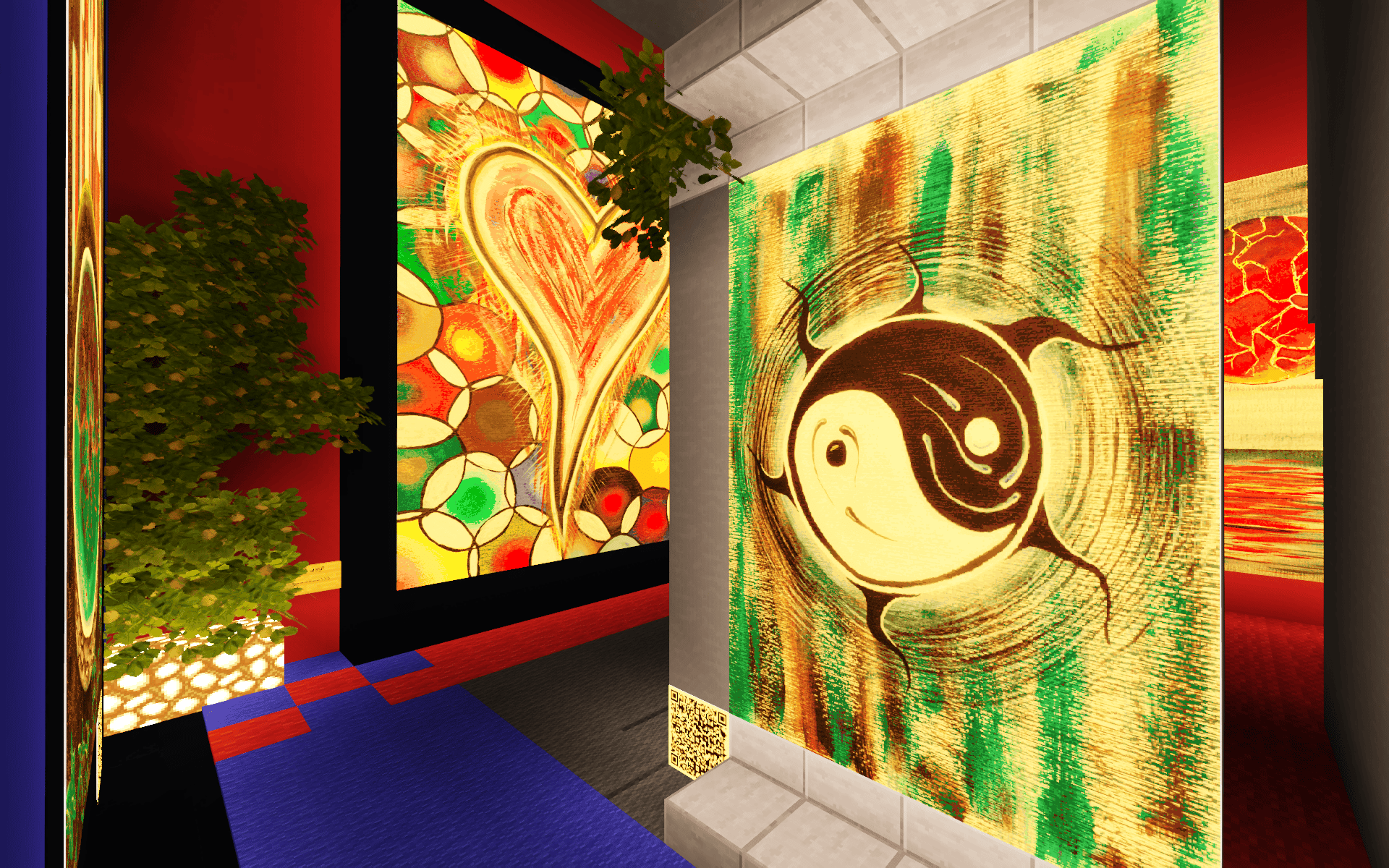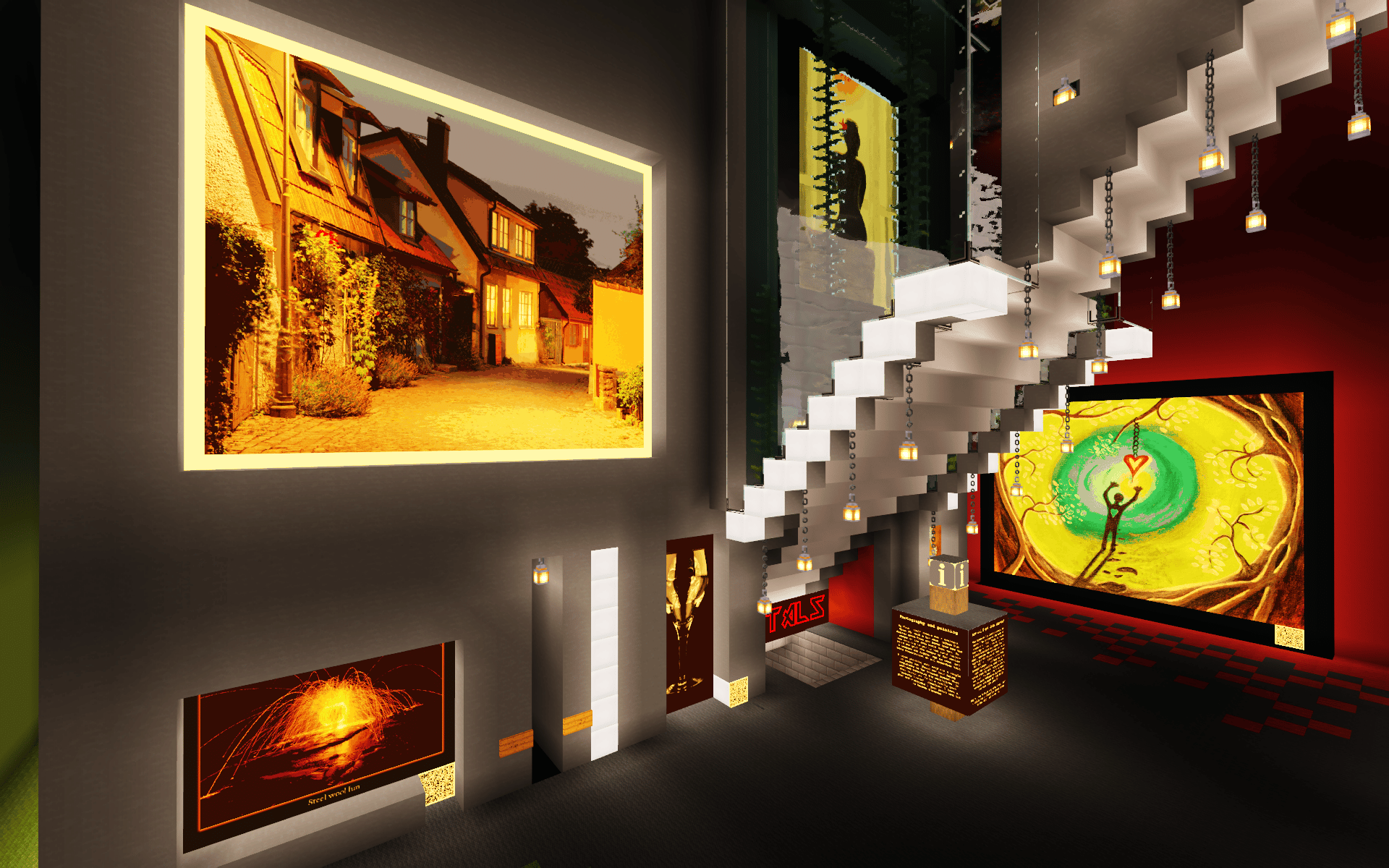 My artwork, especially the painted ones often have a deeper meaning, but I want the viewer to find whatever they find for themselves. I enjoy meditation and mindfulness but don't practice it enough, but I know I should, to be able to get balance.  So much of the stuff I do has that theme incorporated in different ways.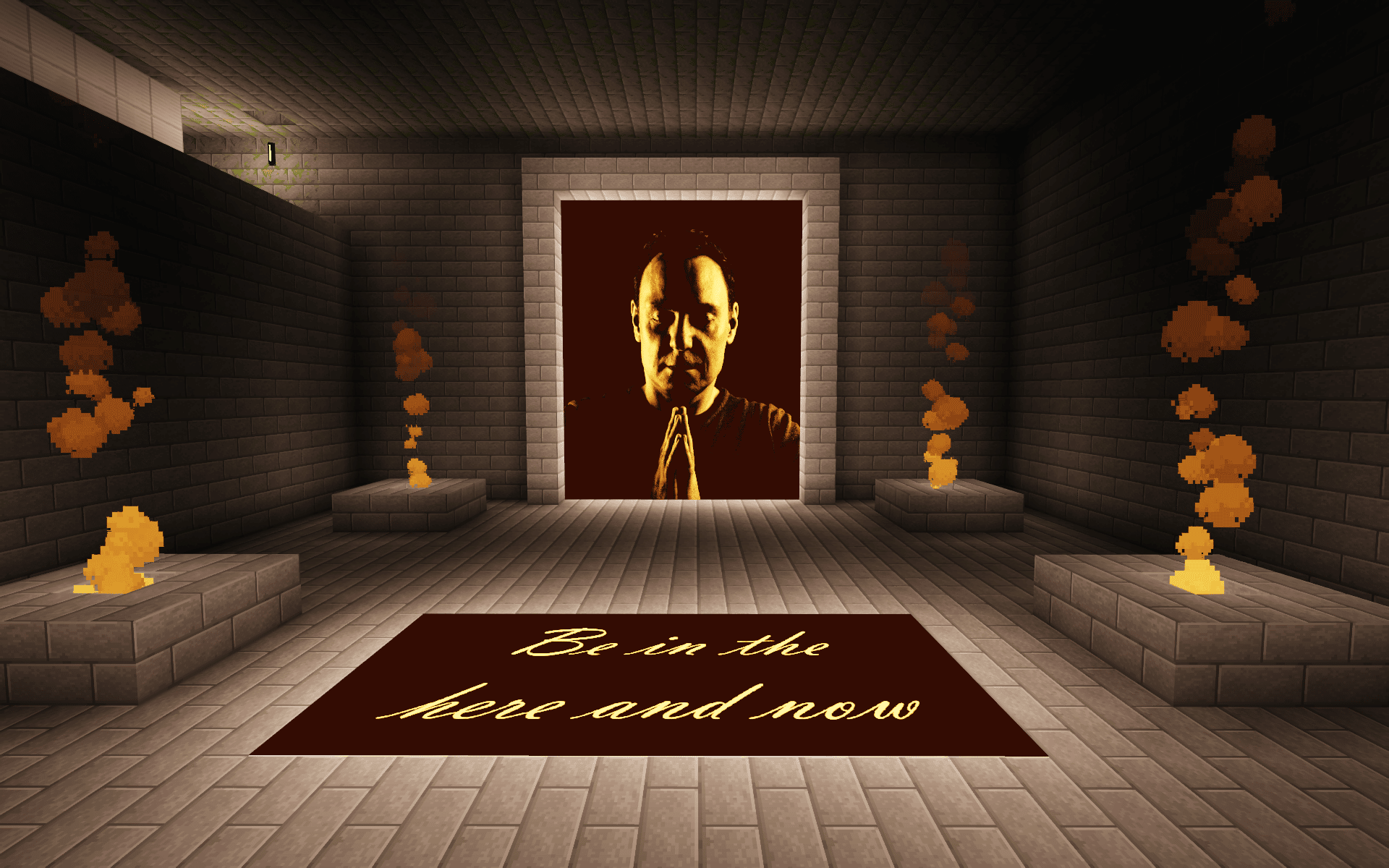 Of course this wouldn't be a proper ClasseART Gallery without that mix of photography too.  In the upper part of the basement there is a photo exhibition with 10 photos so far, some from Sweden, a couple from Crete (Greece) and Majorca (Spain).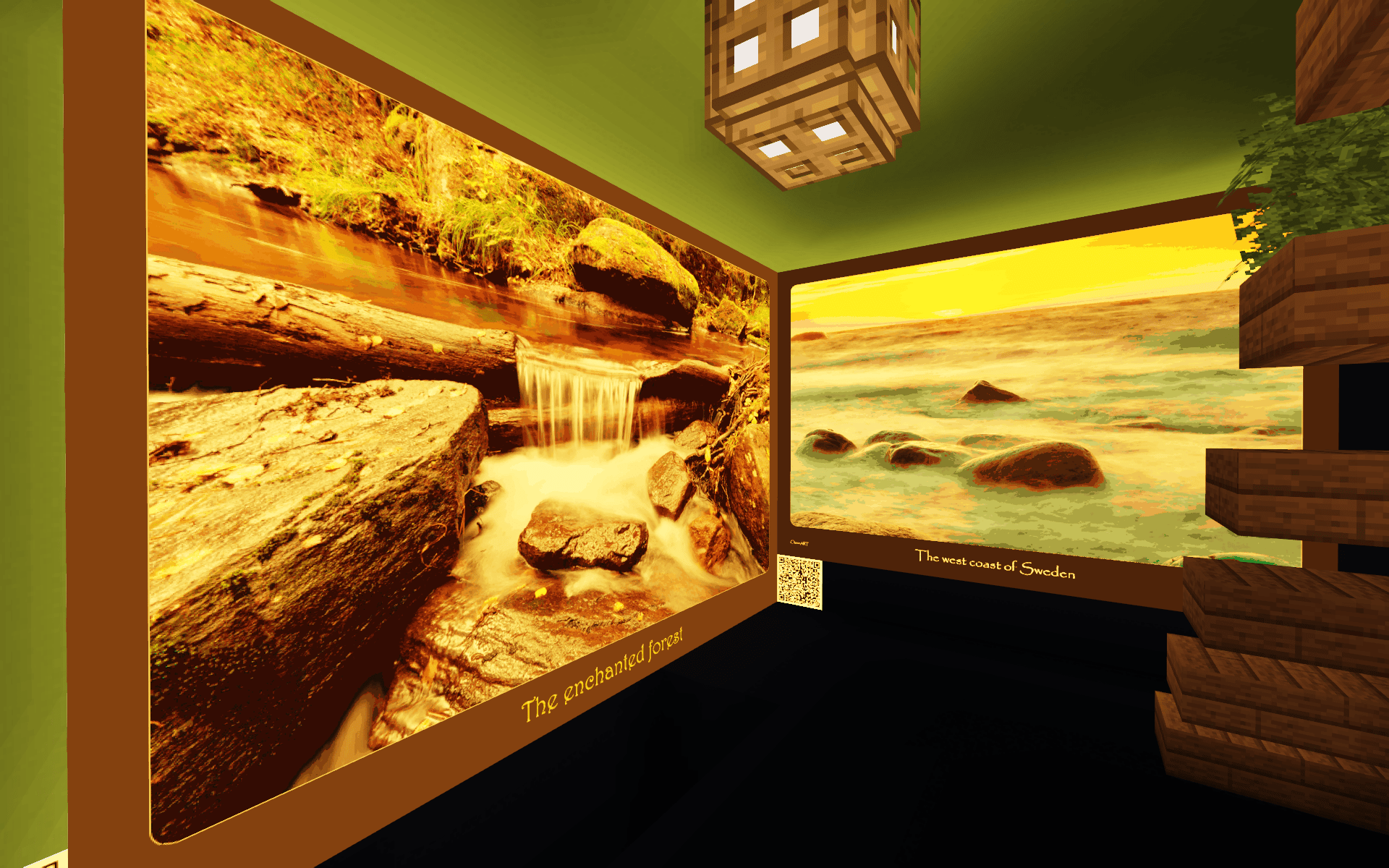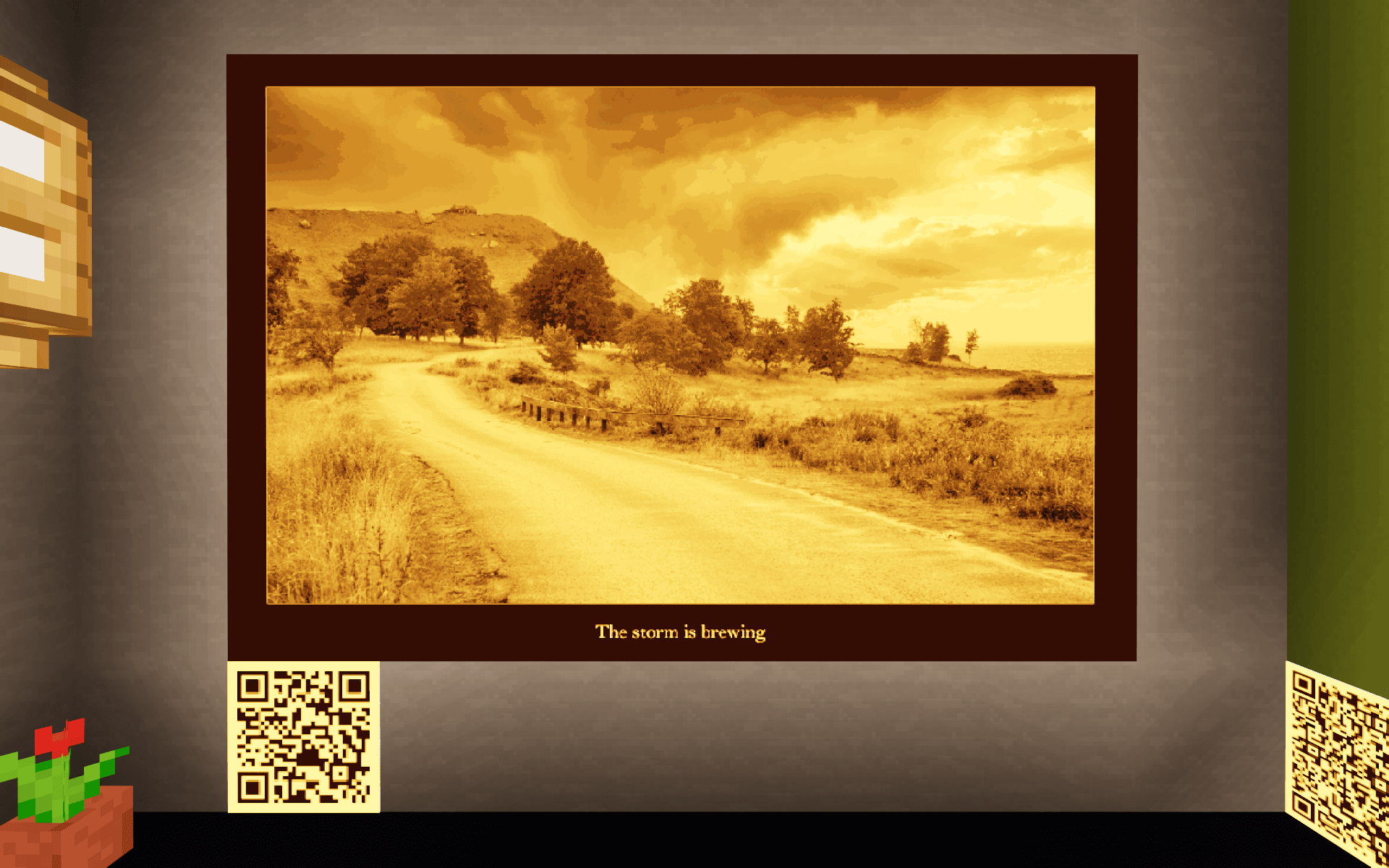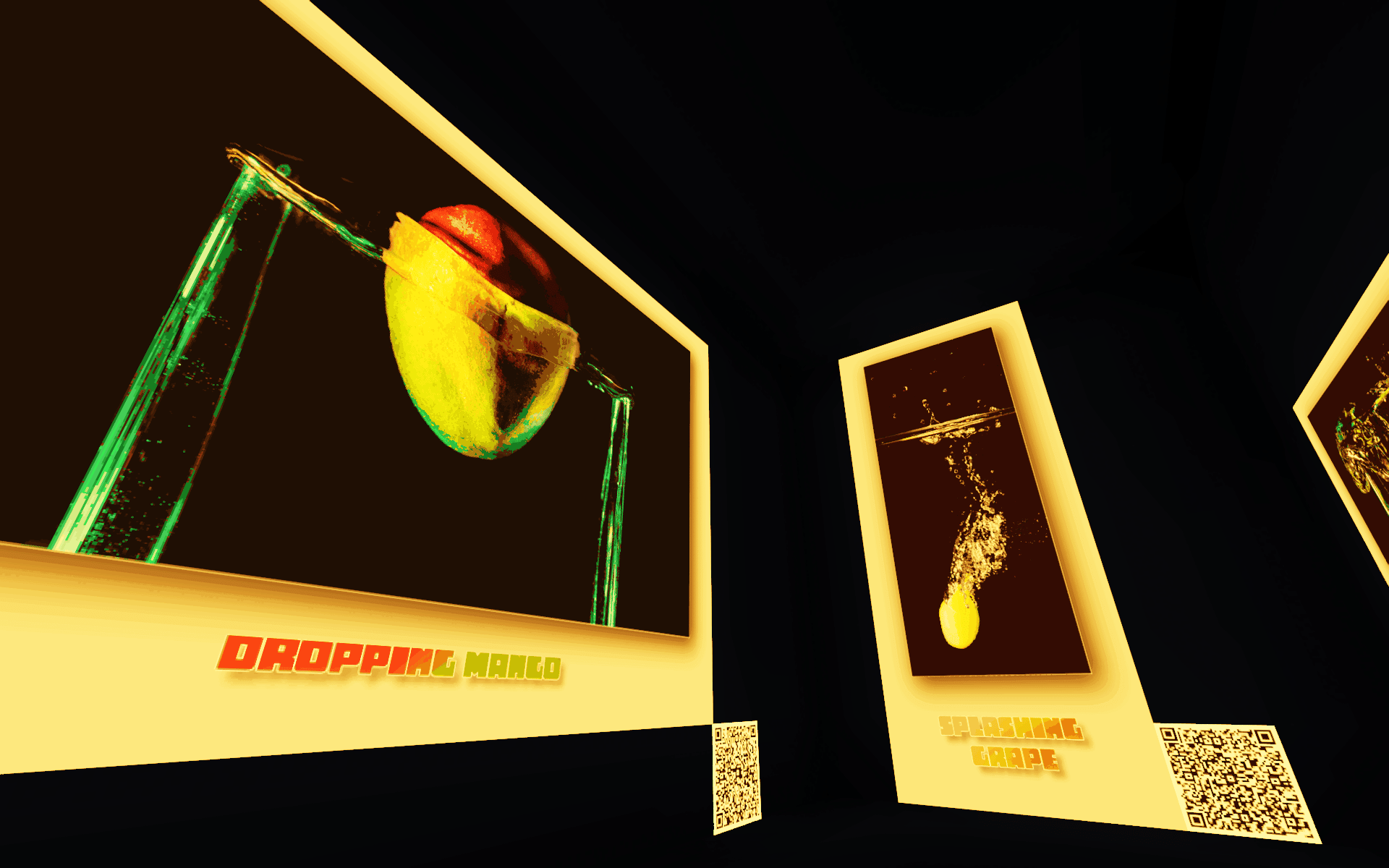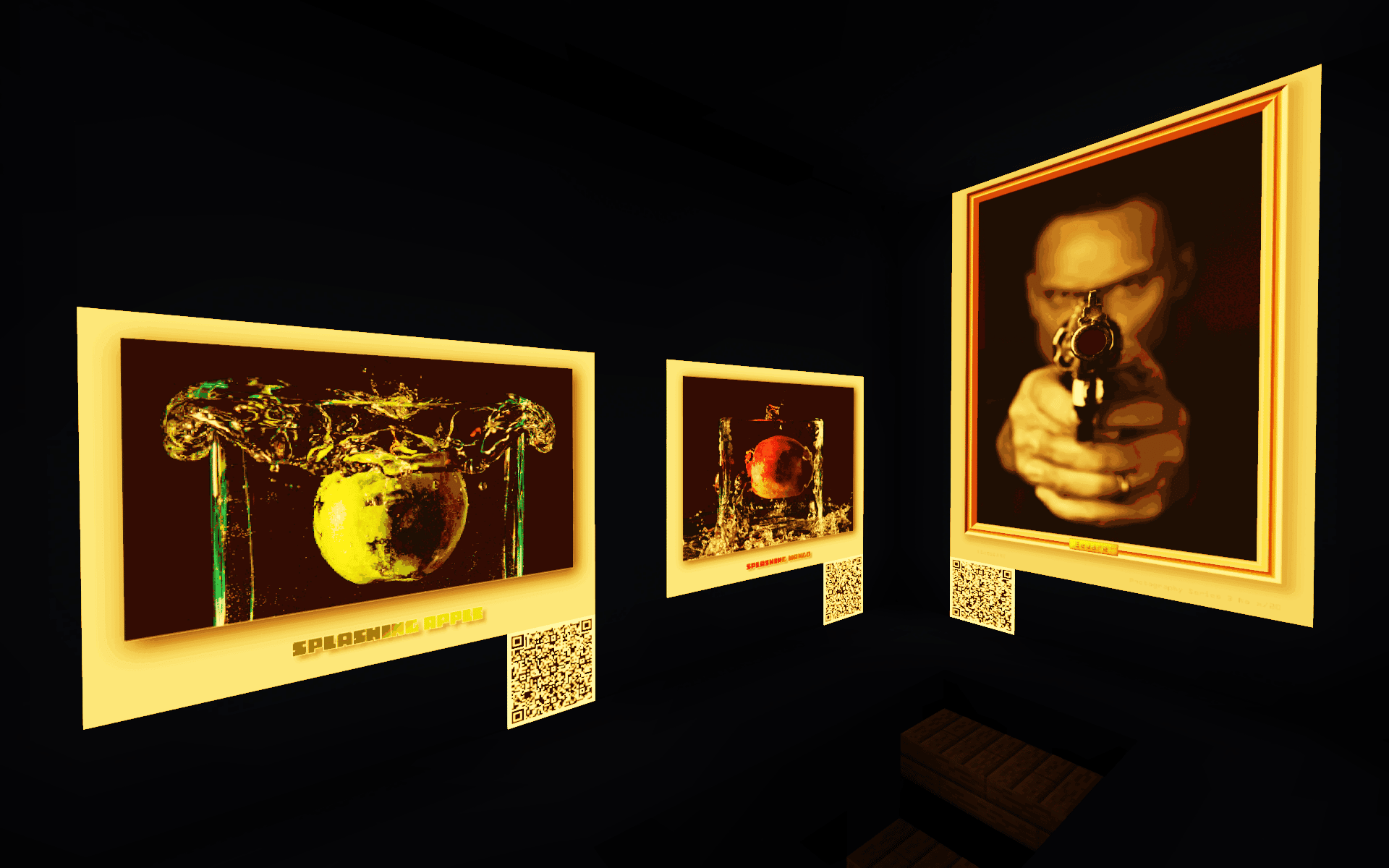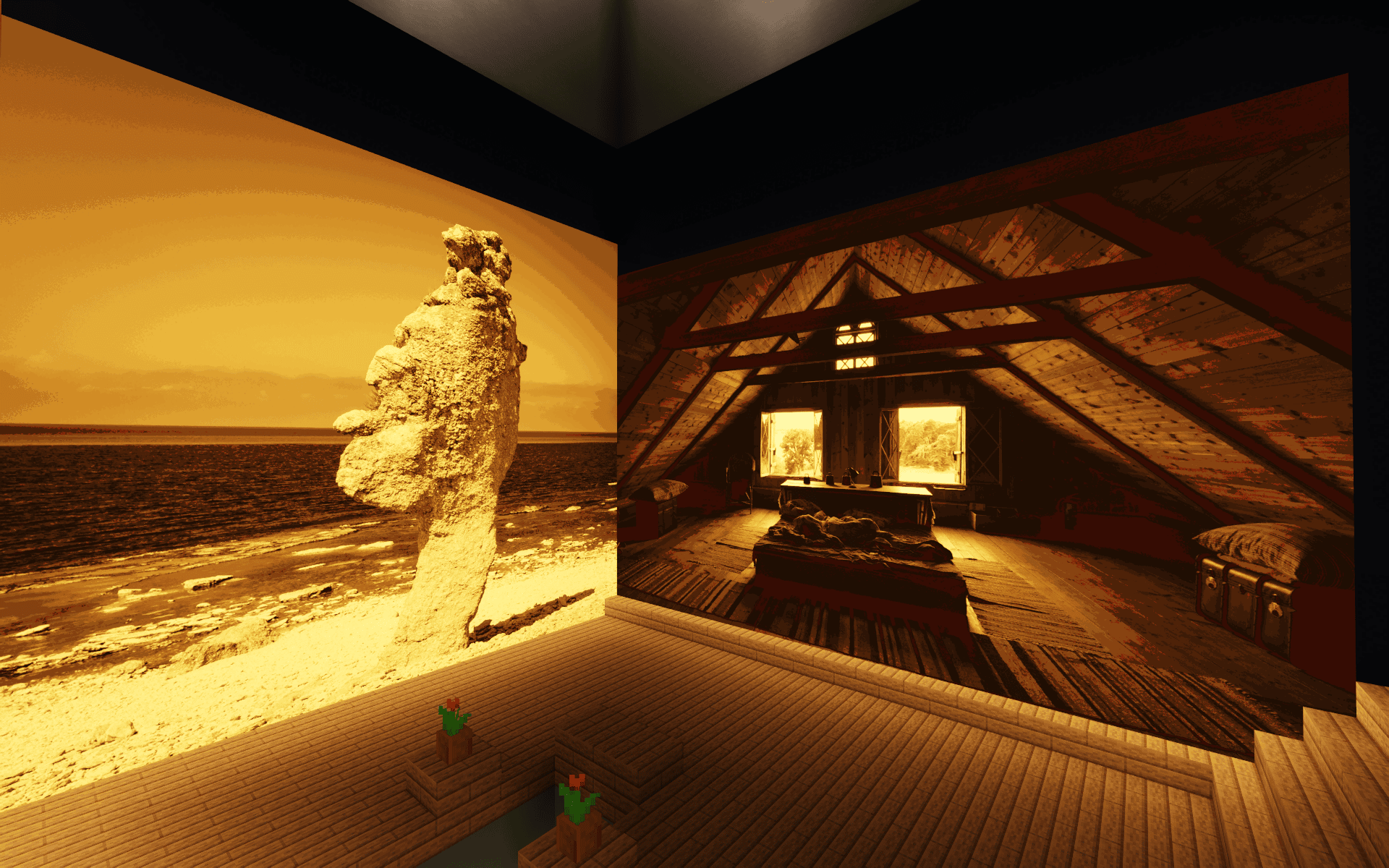 Down the basement you'll find the portals, just follow the stairs with the clearly marked 'Portals' sign opposite 'The Wall'.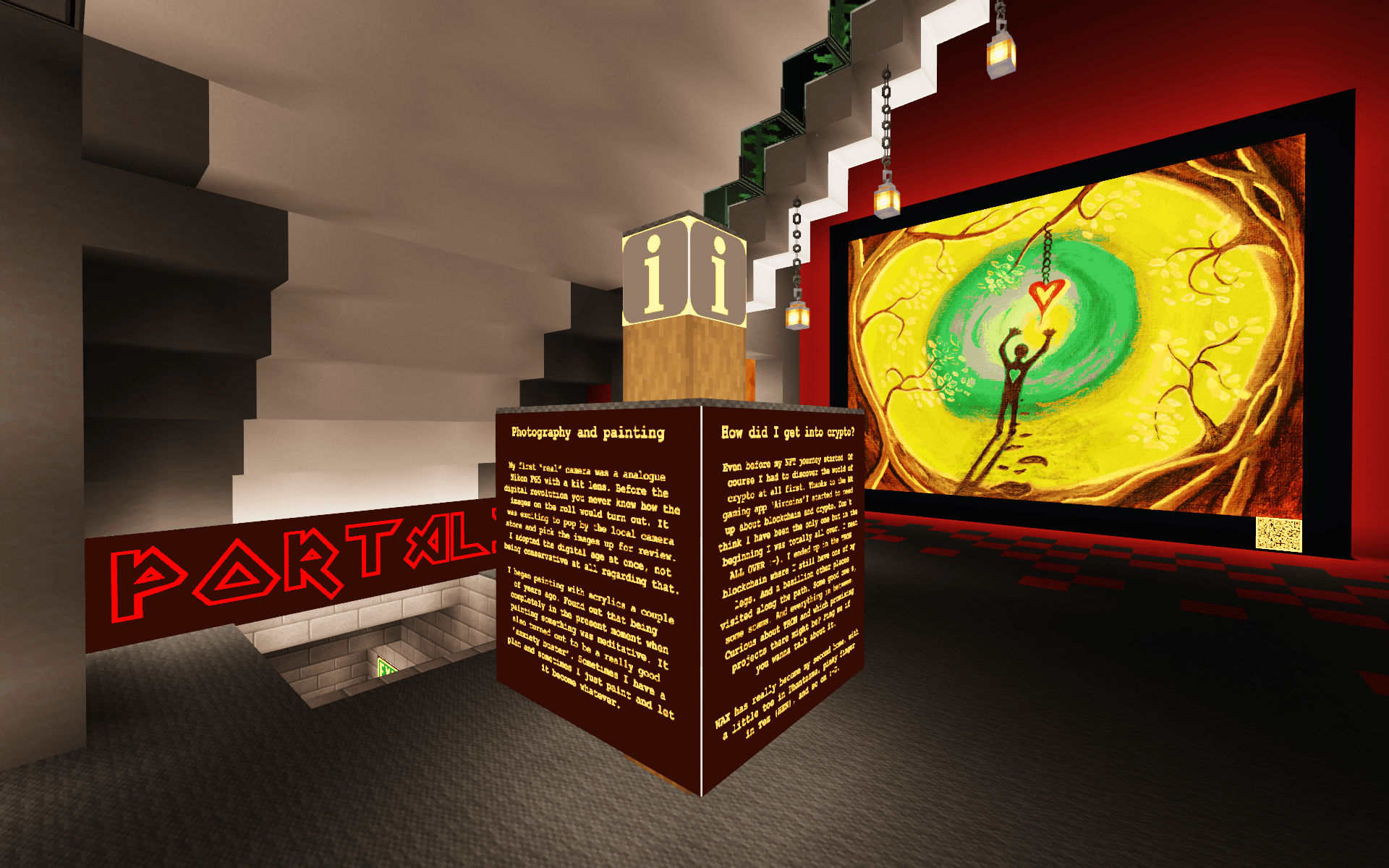 The first one I ever got was donated by 'The Rocket Gallery' and I am truly grateful for that gift. And of course it goes between our galleries. Then there are portal to Mitzi's gardens and Wiseworlds gallery. There will be a couple of more in time I'm sure.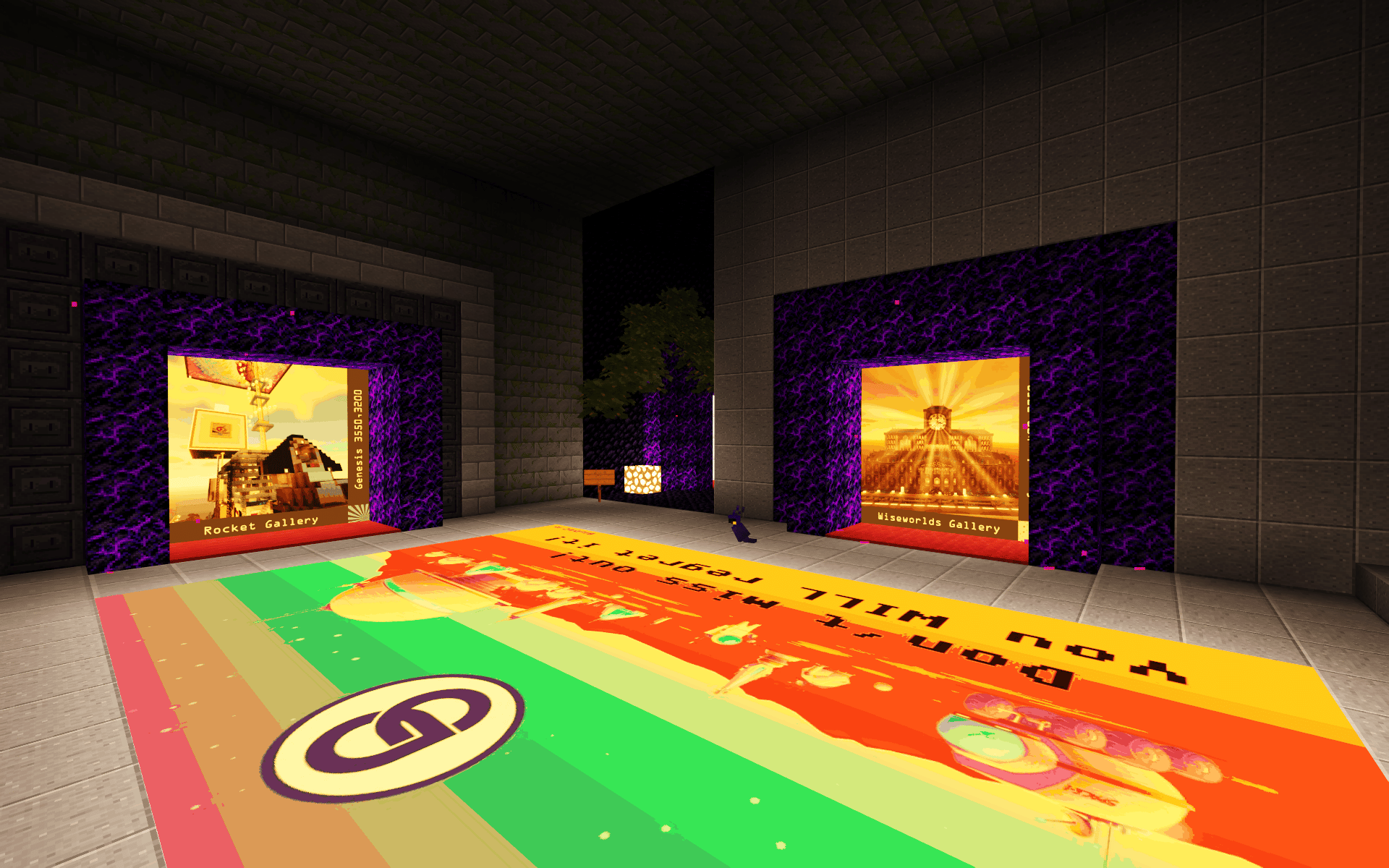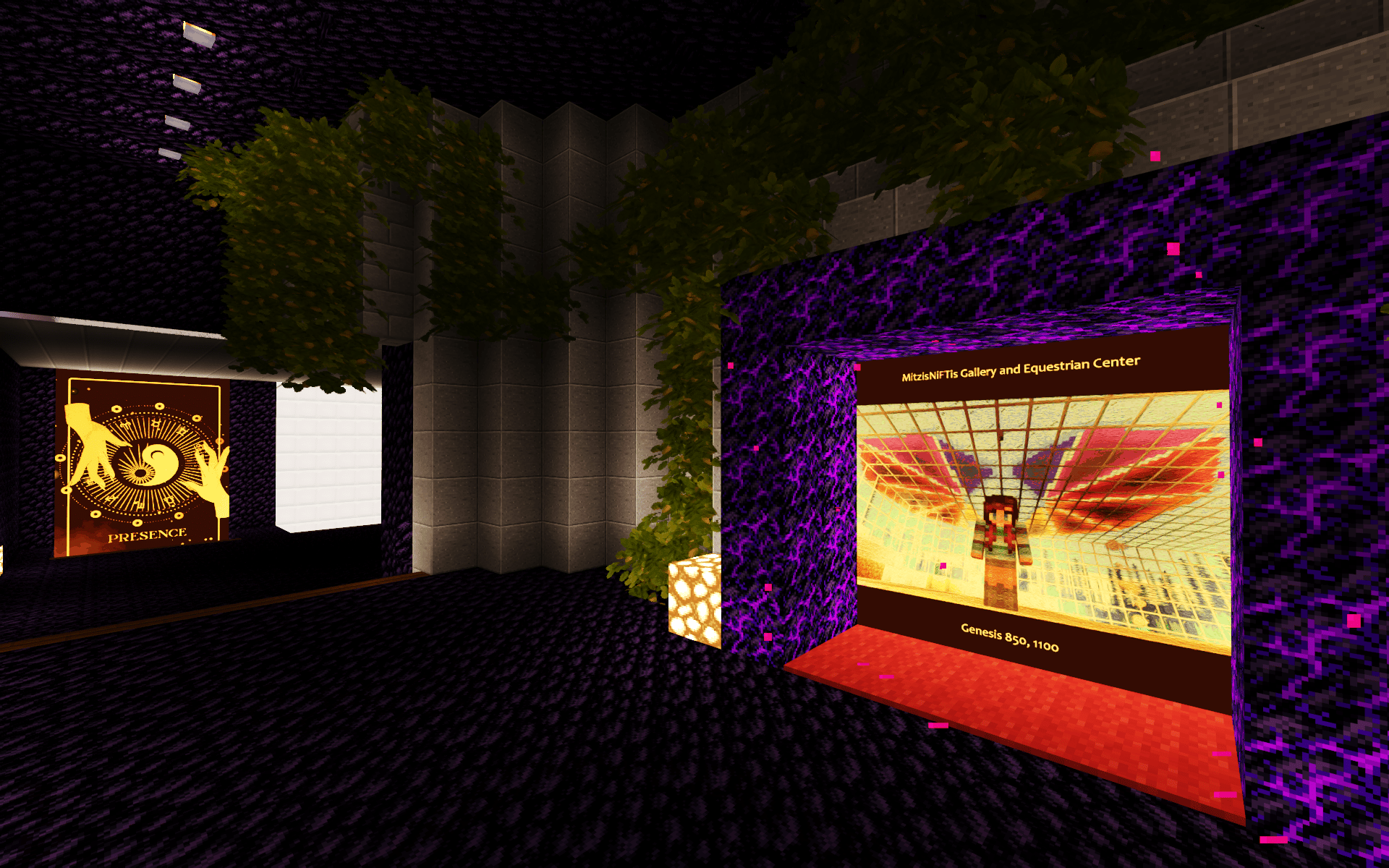 There is also an unfinished room down there, it is a bit uncertain what that will contain yet, it will feature a project I like.
Also in case you missed it, another thing worth checking out is the water filled glass container (the shape of it has been altered a couple of times too) with the statue of the Grandmaster Correlus Cotrellium above. Standing on the edge of that container (with proper shaders of course) and looking down on the world through the water and seeing the reflections is quite an experience itself, especially at night. For more on the story behind the statue and how it came to be, tune into the complete tale below.
The Tale of How the Statue of Grandmaster Correlus Cotrellium Found a New Home
As for what is next, well, hard to say really.  It has been a wonderful adventure thus far and I am looking forward to seeing where this world of art, NFT's, and metaverse experiences takes me in my 50th year.  At the very least it will be exciting for sure.  I sincerely do hope that all that make it out this way 'enjoy what is inside, below, and maybe above' the ClasseART Gallery at 2500, 2500 Genesis in The Uplift World.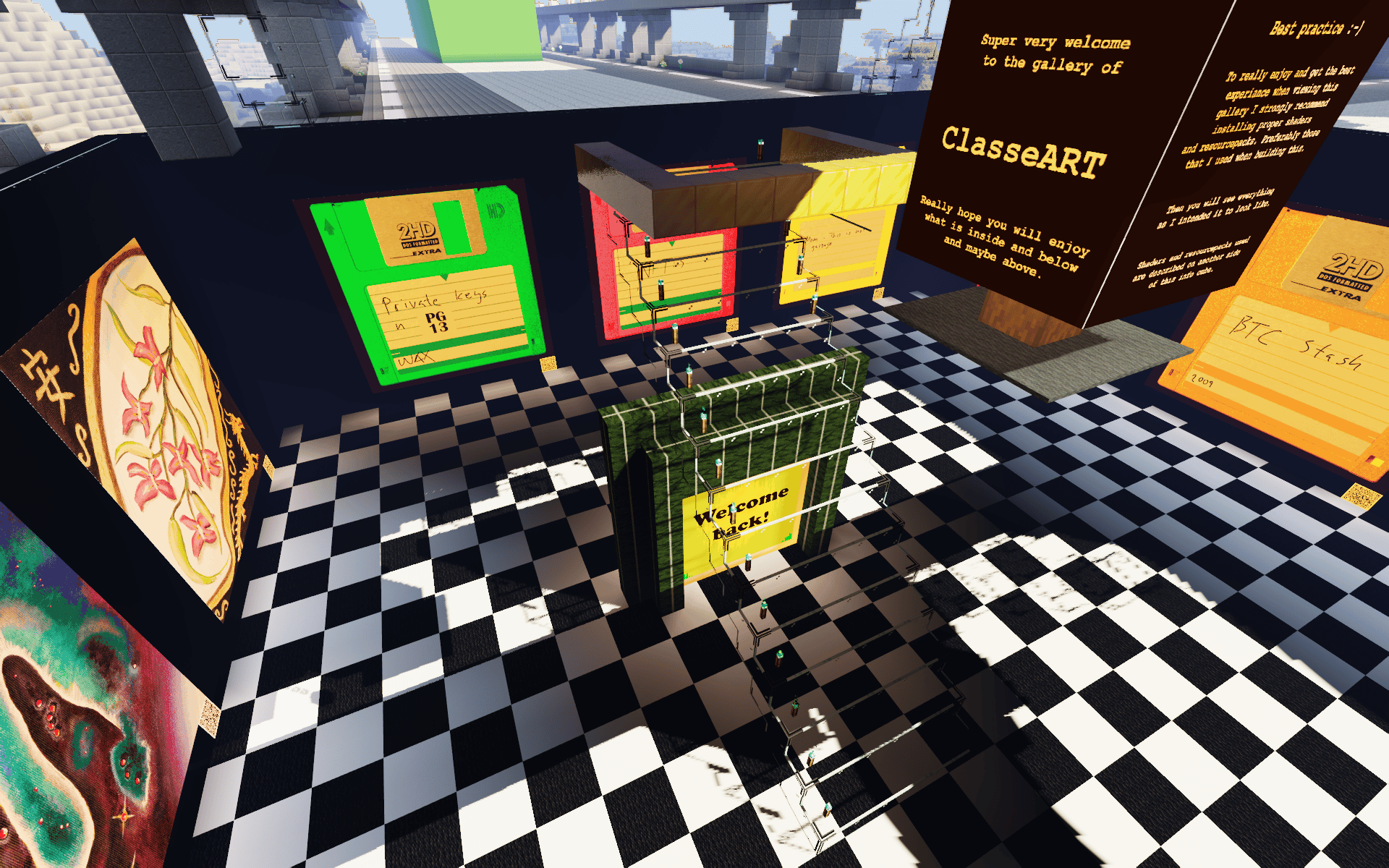 Oh, and if you have a little extra time in the metaverse, please don't forget to check out my featured black and white photography exhibit over at The Vine Gallery and keep a watchful eye out for updates concerning my plans for The Zoom Gallery dedicated to photography I'm working on next door.   
Classe is in Session at The Vine Galleria w/ a Study of Metaversal Monochrome
ClasseART Official Links
Are you a gallery owner featuring a variety of rotational exhibits in The Uplift World Metaverse that would like to have a feature article about a past, present, or upcoming show on our official site? Well, all you have to do is get in touch with Jimmy D in one of our official channels on Telegram or Discord and we will see what we can do to make just that kind of thing happen.
The Uplift World Official Links
*This article was written by Claes with organization and photos done by Jimmy D.