Sometimes our deepest of aspirations take form in the strangest and most mysterious ways.  Take for example this amazingly spectacular gigantic robot over in Genesis at 1450, 1600.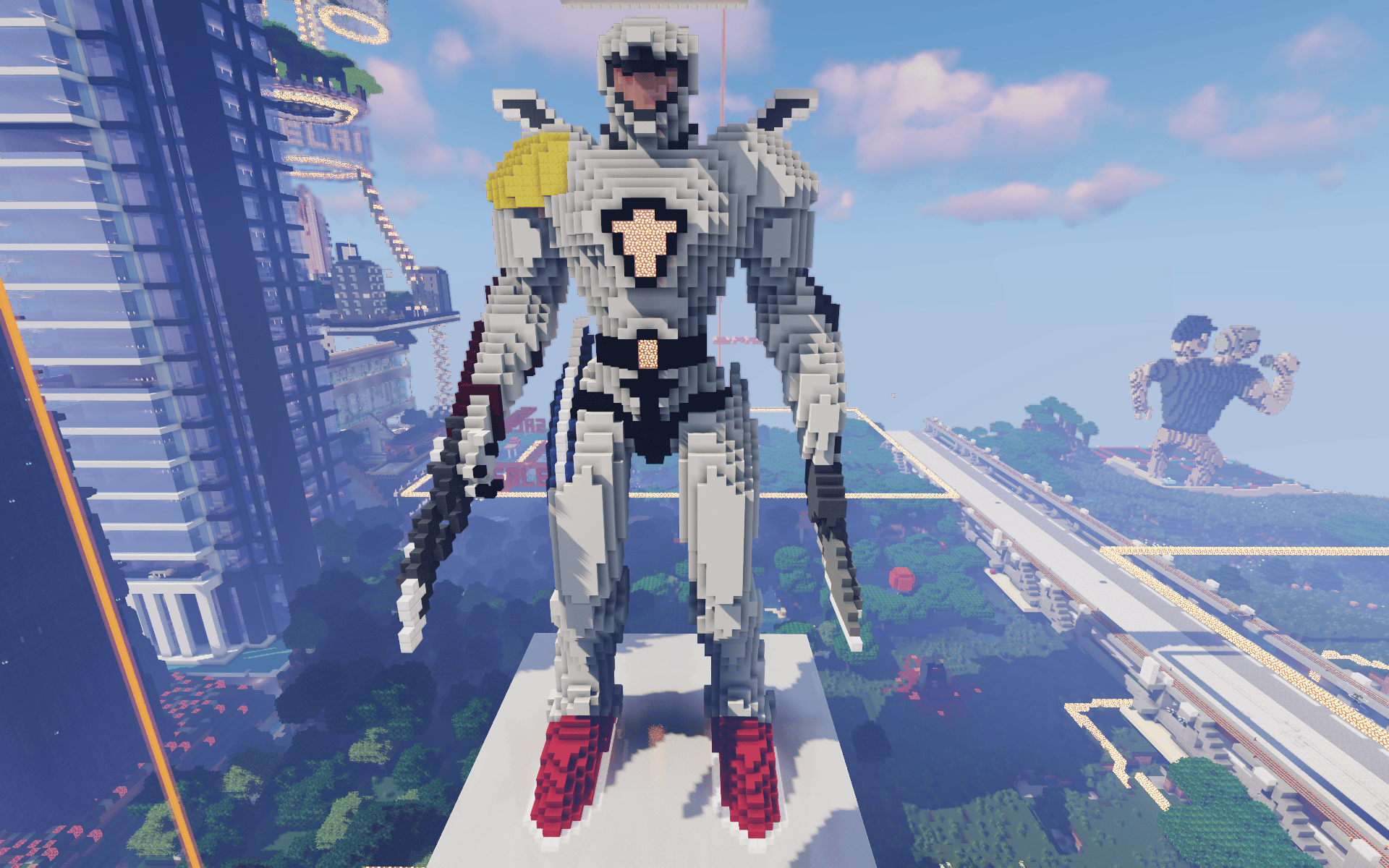 "Ever since I got my first plot, I always wanted to have a "transformer-like" robot in one of the plots. Thanks to a great builder, Jrokecraft, I have what my son Leo and I always wanted. Thank you! #gratitude" [Tweet]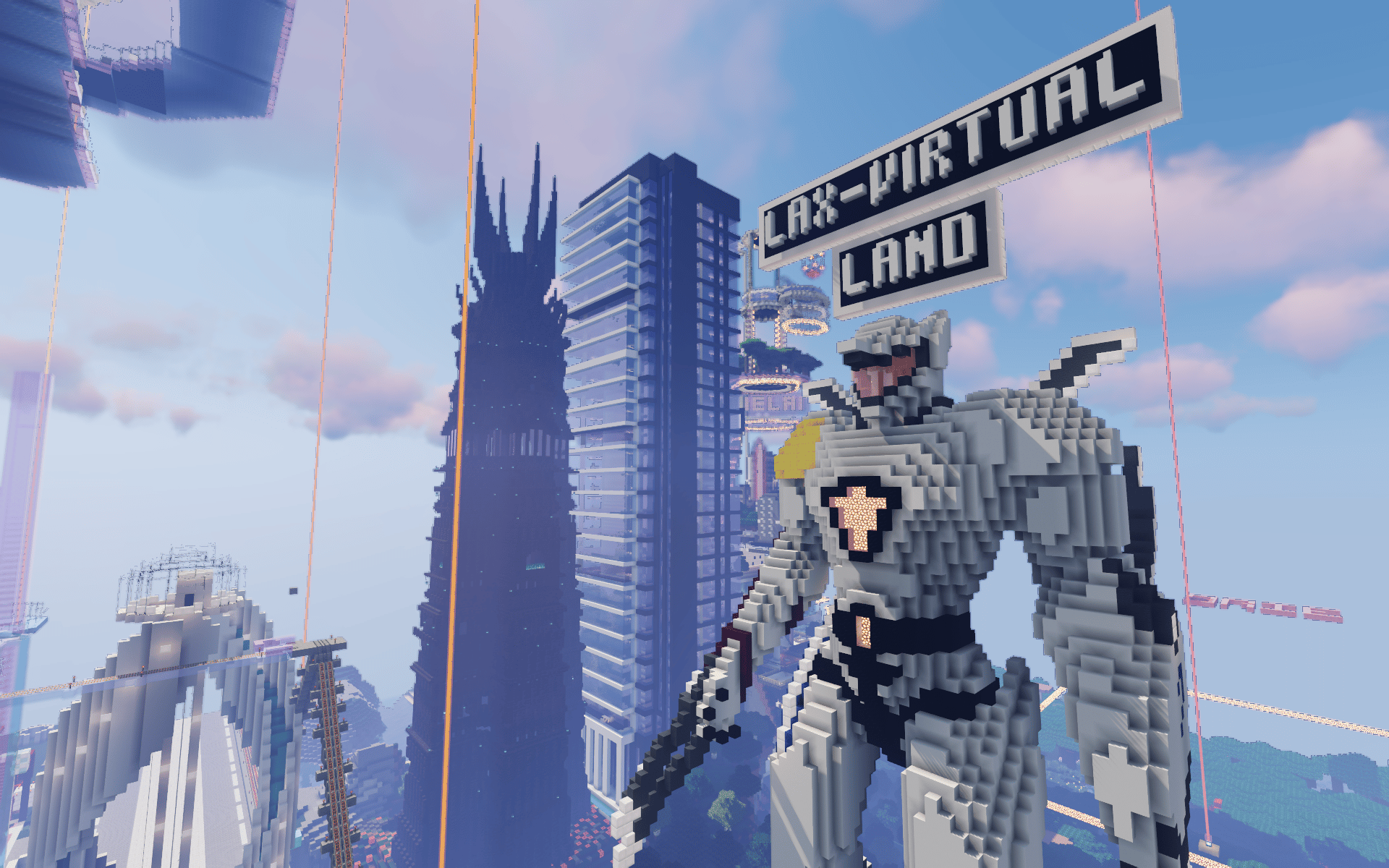 This custom build may look simple, but the scope of it up close and personal will completely blow your mind.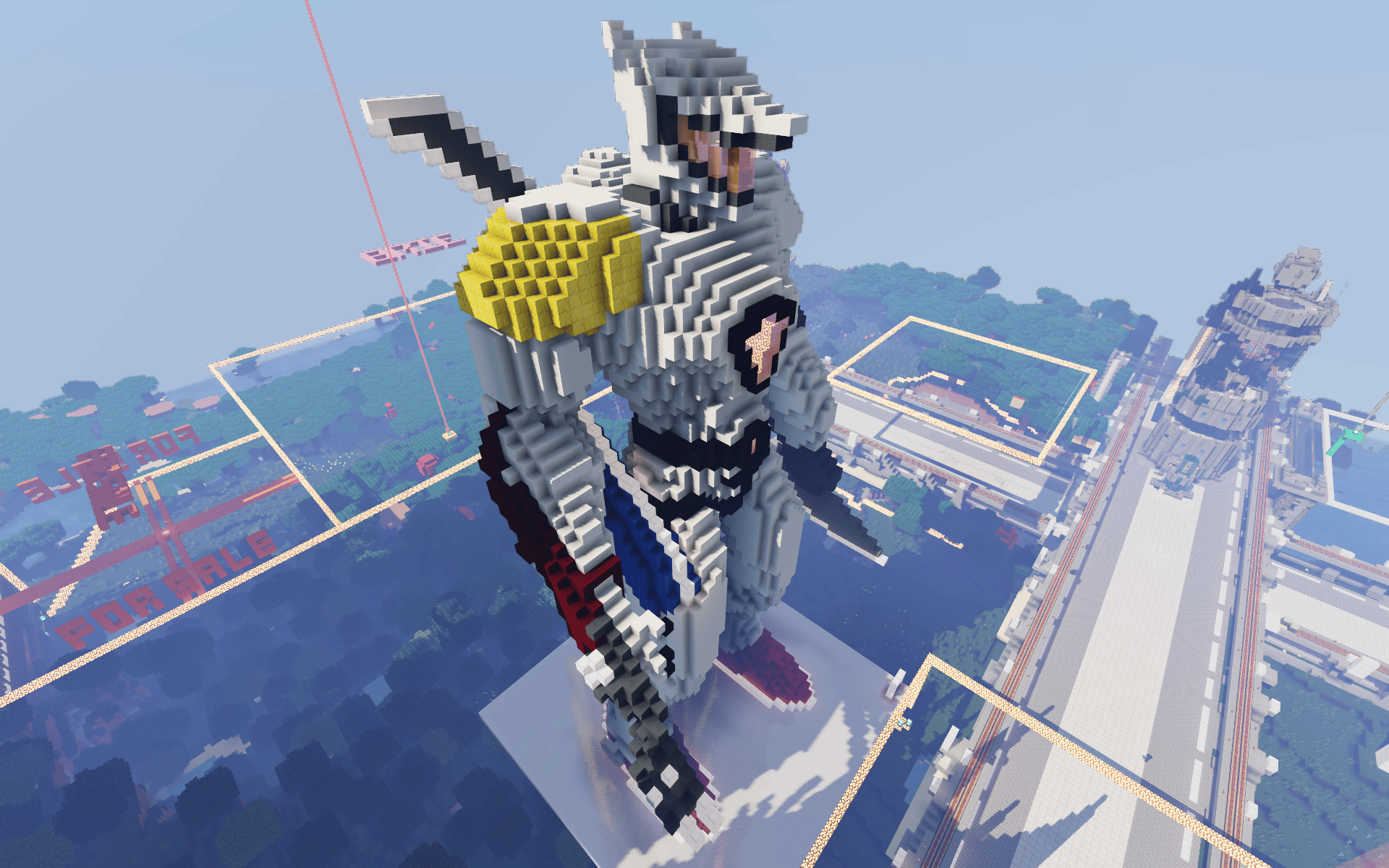 Towering tall above the tracks and dwarfing the landscape it seemingly watches over, it is a feat of epic proportions.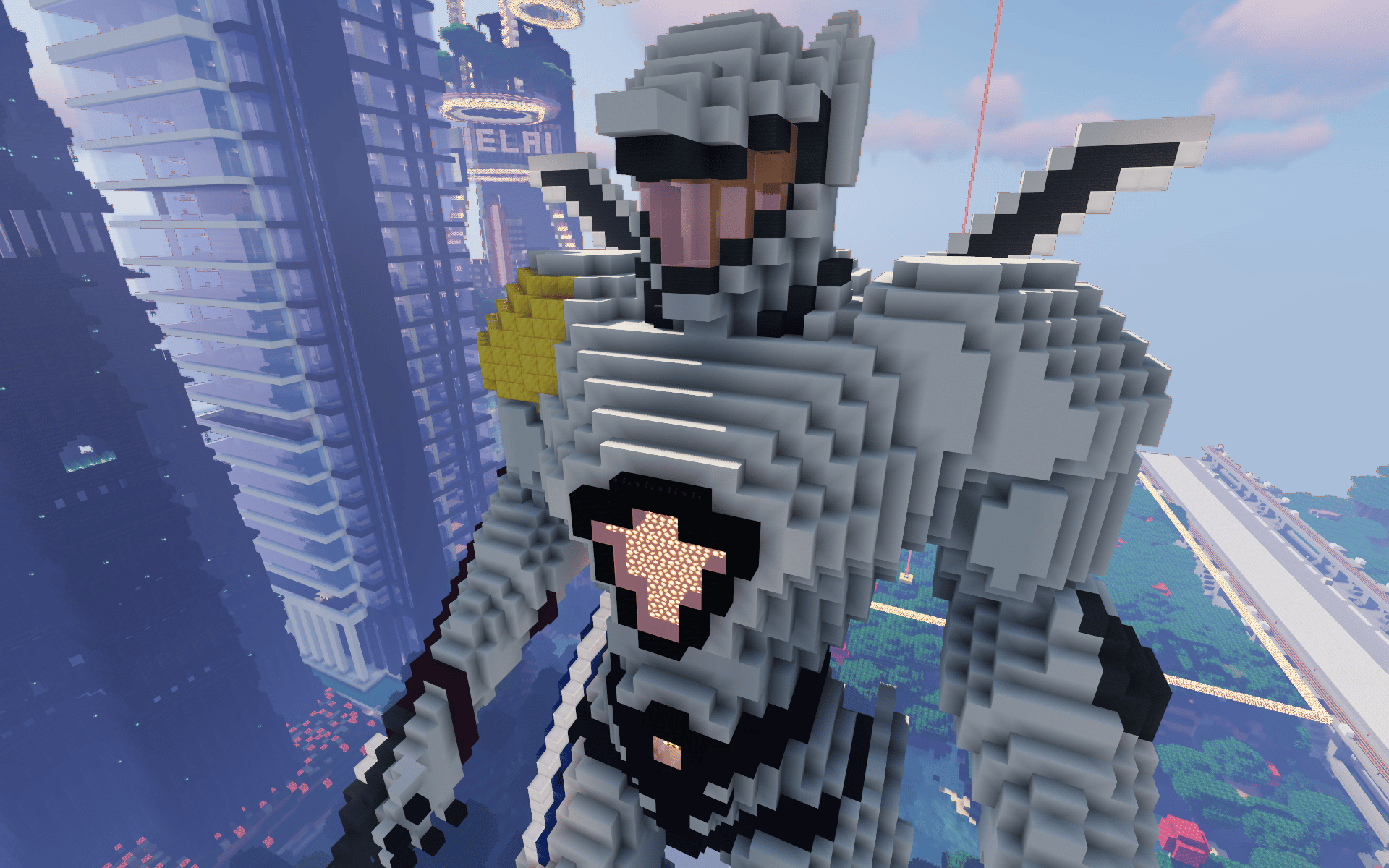 A creative build it may be, but zooming around and taking it all in from various perspectives and angles is really something that will draw you in. It might just take your breath away.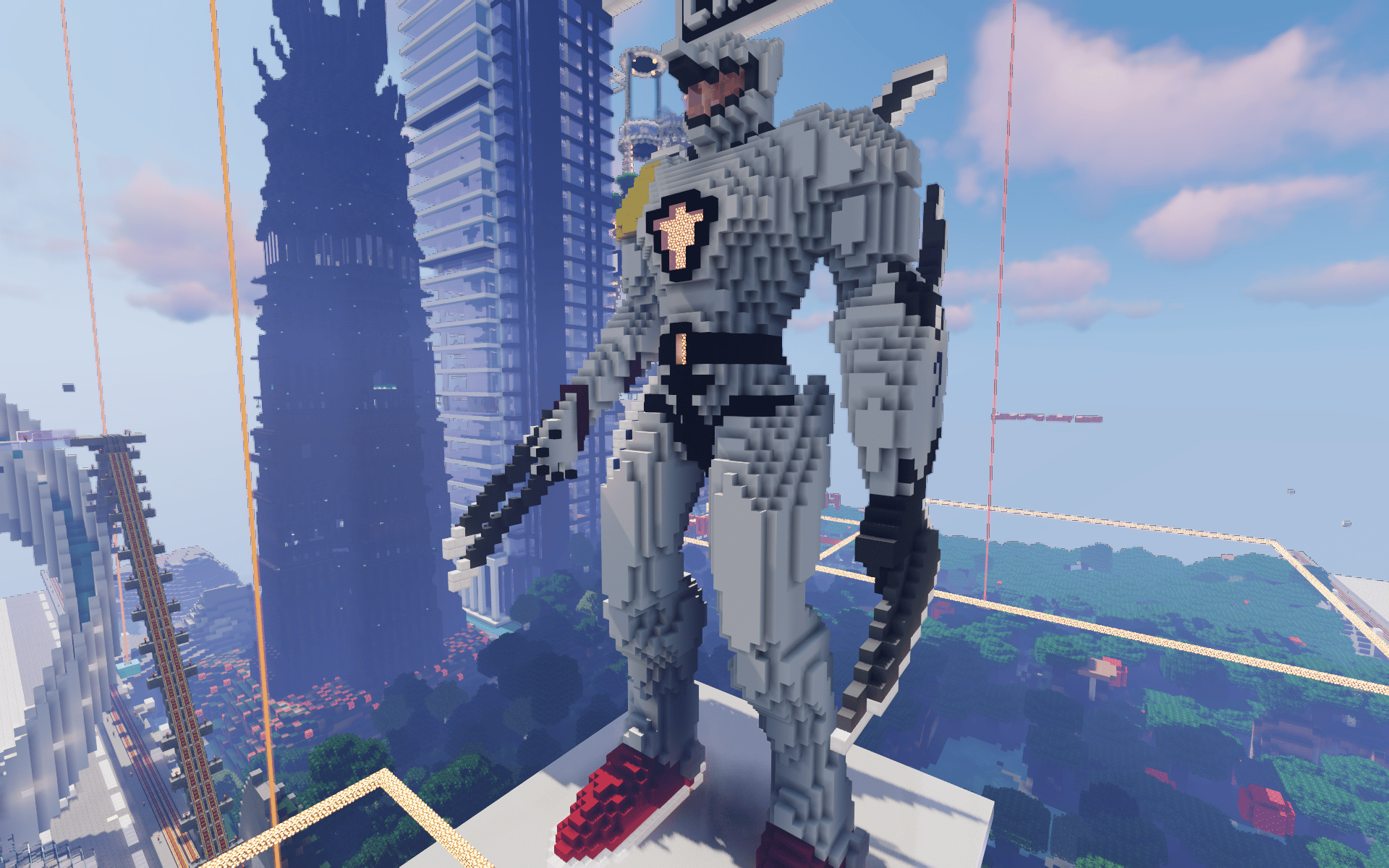 To see more amazing builds by Jrokecraft we definitely recommend you head on over to our previous feature on The Aloha Builders.  So many great builds in there in fact, we'd be surprised if you haven't came across at least one in your metaversal travels!
LAX Virtual Land
Beyond the giant robot above, be sure to check out the LAX Virtual HQ in Genesis at 2000, 4050 either in metaverse or our pervious Top Mint History in the Making featured article.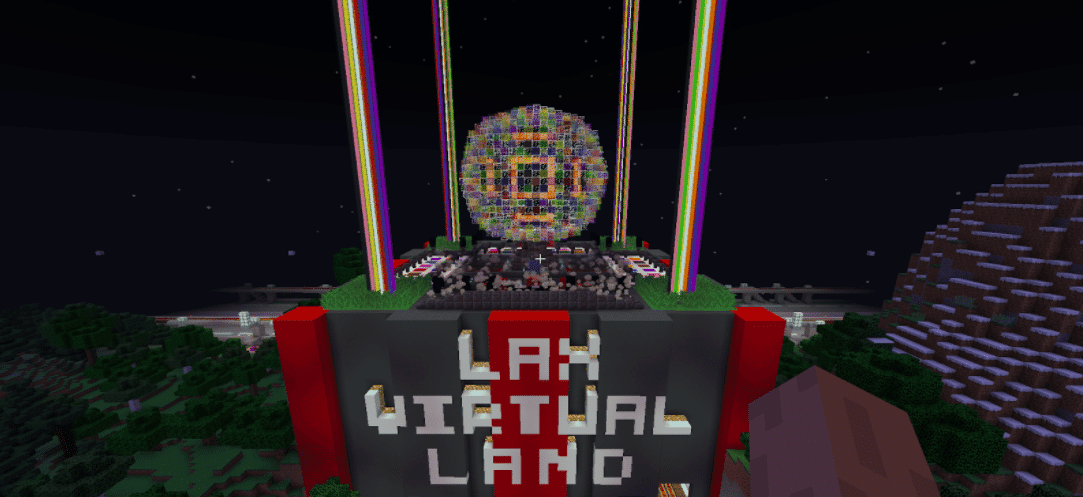 As for LAX Virtual Land themselves, they are third party site worth knowing about that allows users to do various things in The Uplift World.  Check out all they have to offer at laxvirtualland.com.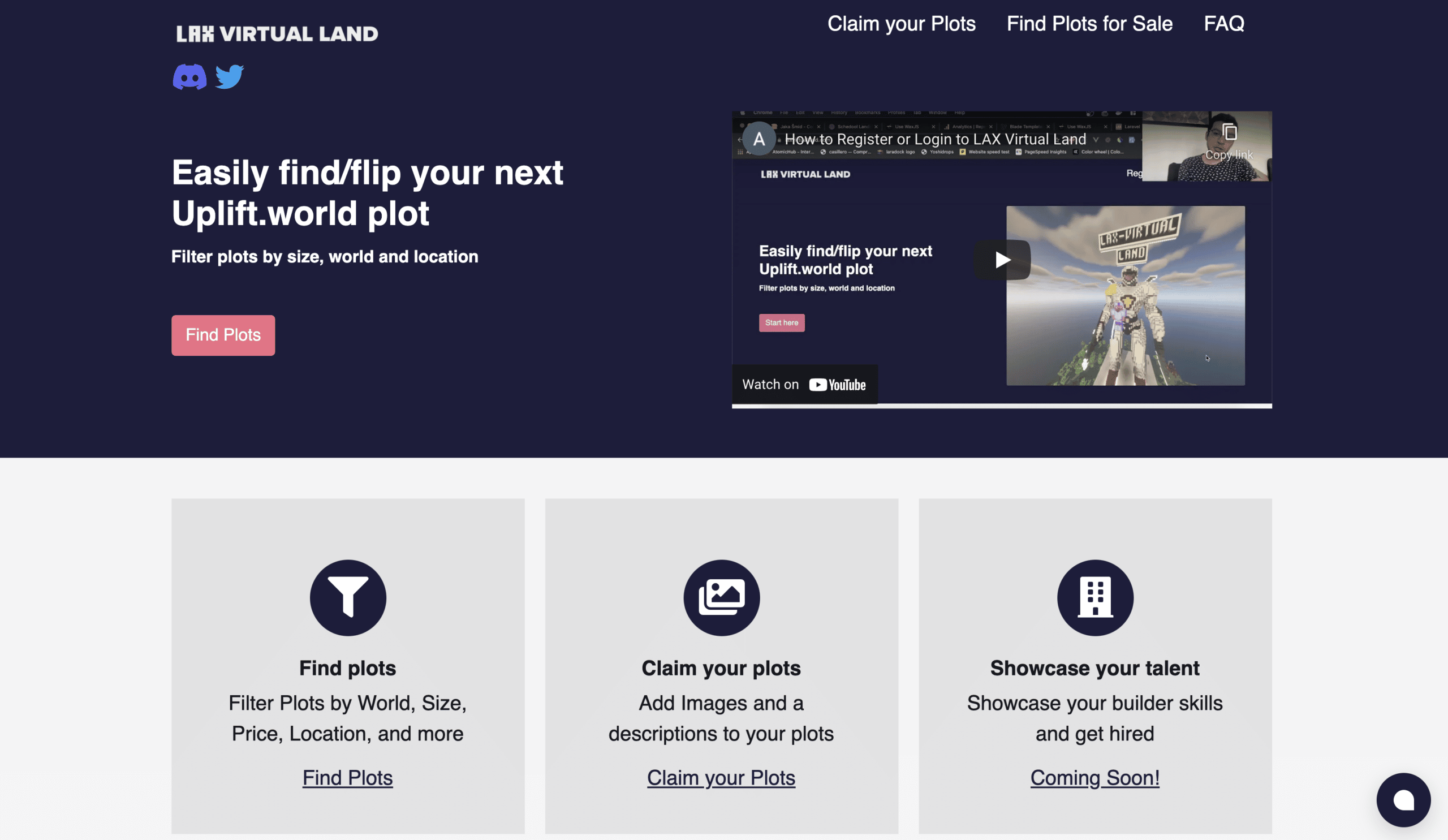 LAX Virtual Land Official Links

Thank to everyone joining us here today.  Your support is very much appreciated both in metaverse and beyond.  Should you yourself happen to have any events, galleries, interactive, or even culturally inspired build that you think people would enjoy hearing about, don't be shy and get in touch with Jimmy D on Telegram, Twitter, or Discord and we will be sure to figure out how we can get them up here for all to see right here on WhereWeHideAllTheAlpha.com for others to enjoy ASAP.
The Uplift World Official Links
*Article and associated images by Jimmy D