Dropped into The Shop List after covering it in our feature article not so long ago to try and find a good place to grab some much needed survival world supplies.  Being I was already in Londom, I thought why not go on over and check out The Wild West Store at 3950, 800.  I remembered hopping briefly through the portal when putting together Oh the Londom Places You'll See!! and being quite impressed with the myriad of items on display thinking I will at some point have to take a deeper stroll through all that they had on offer.  You can imagine my surprise when I got beyond the shop and realized that there was a whole charming little Wild West town there consisting of a Bank, Saloon, Hotel, and Jail to accompany The Wild West Store I was originally headed to.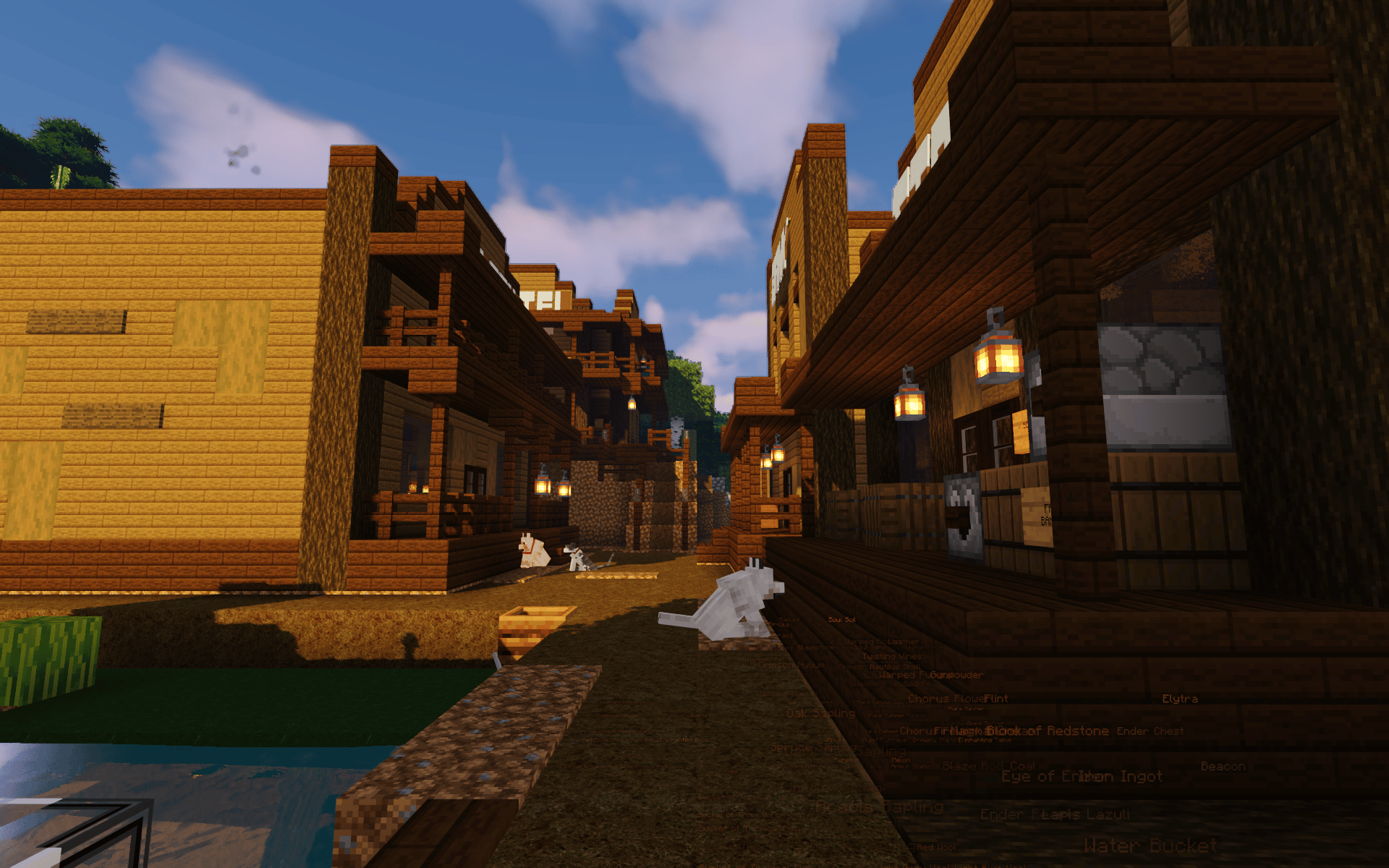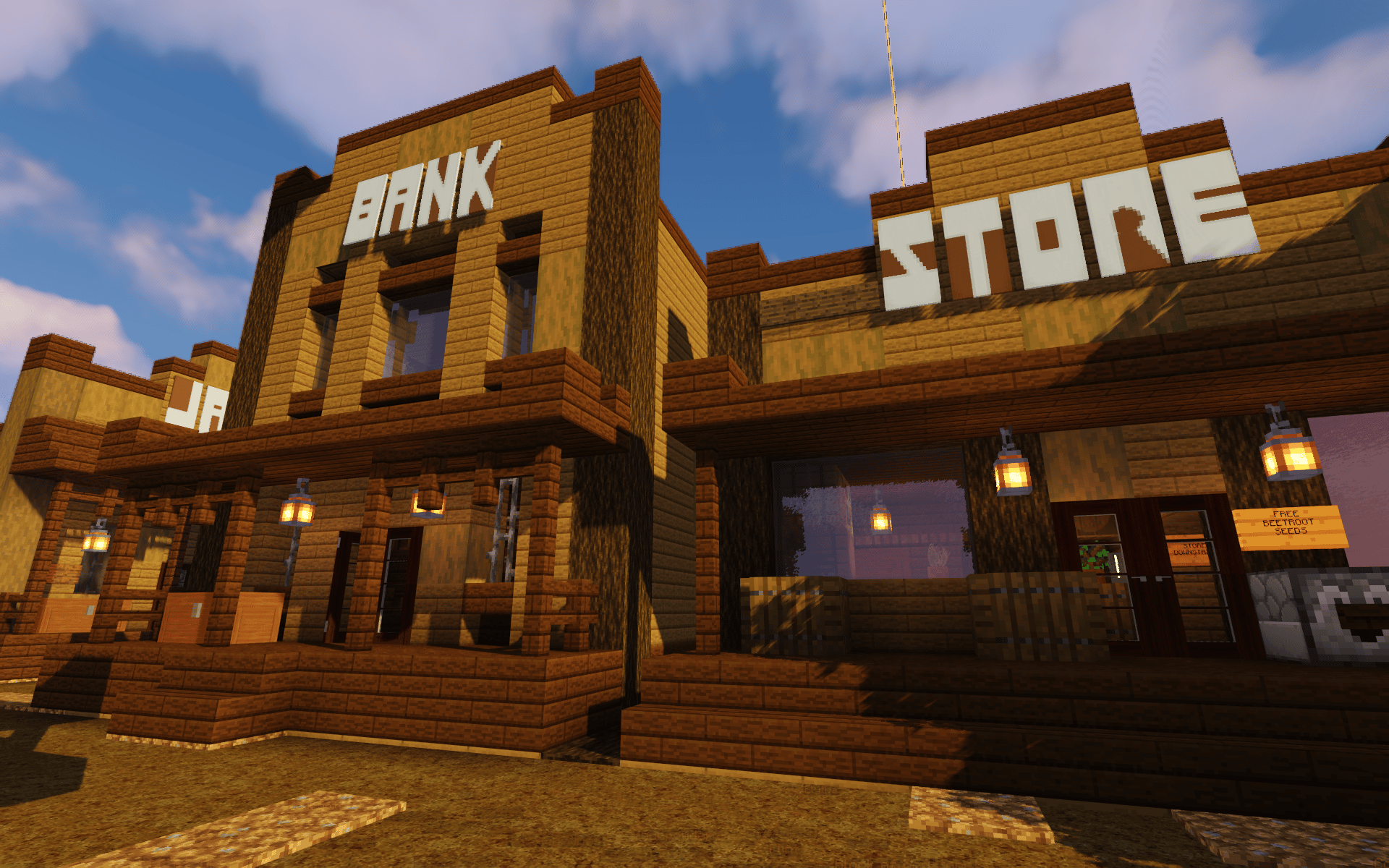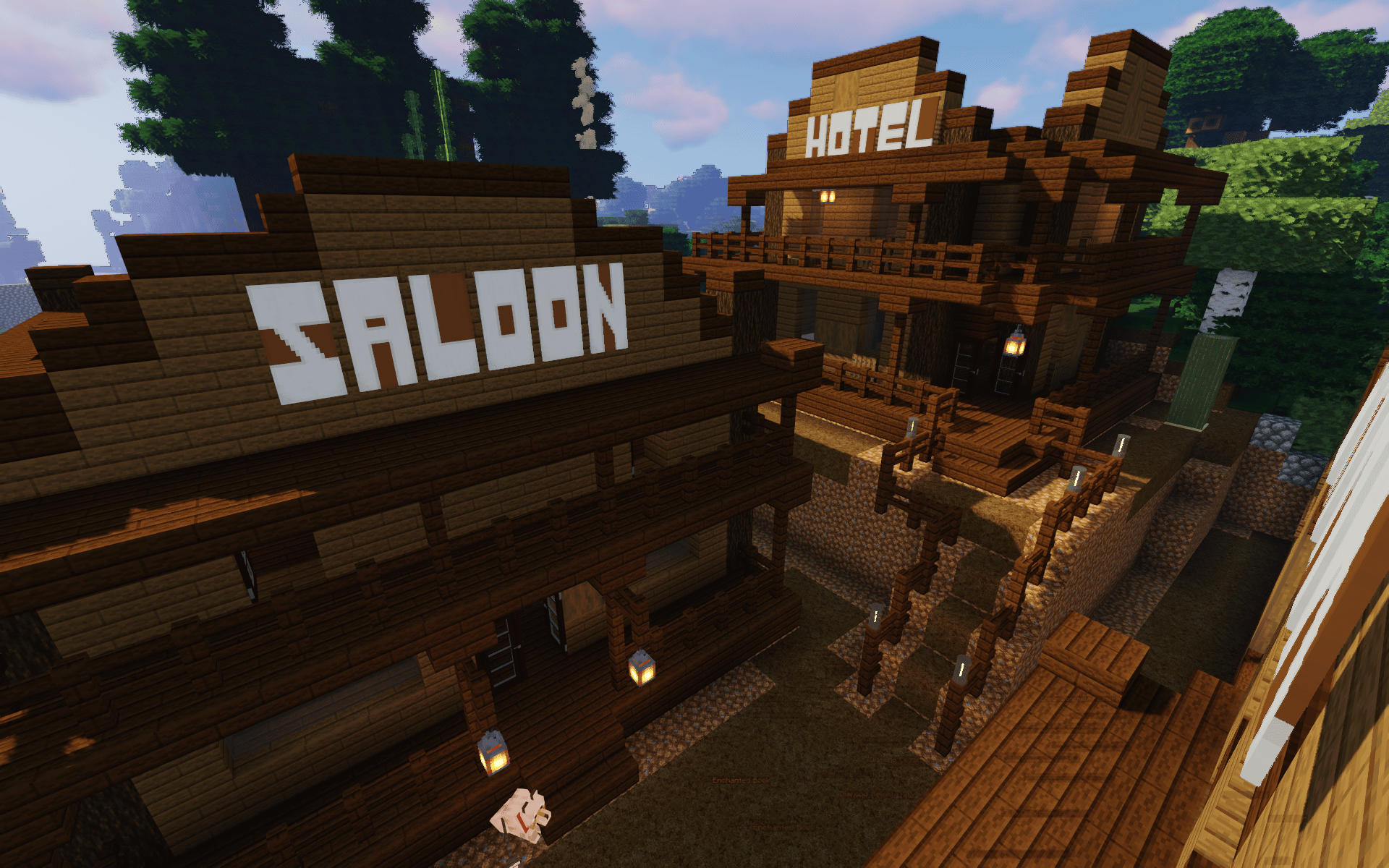 The Wild West Saloon
Cause every town needs a watering hole or it would cease to be a town!?!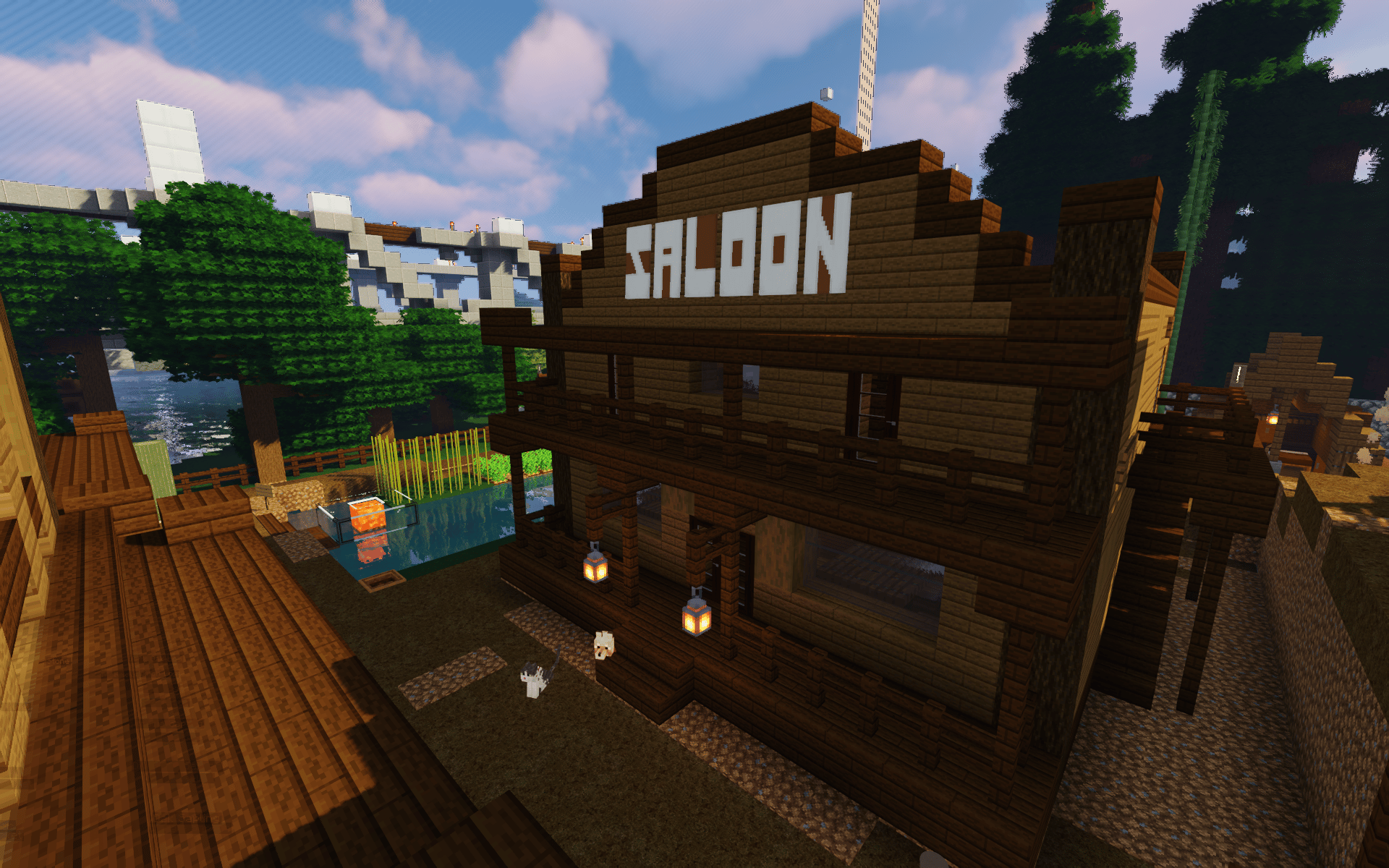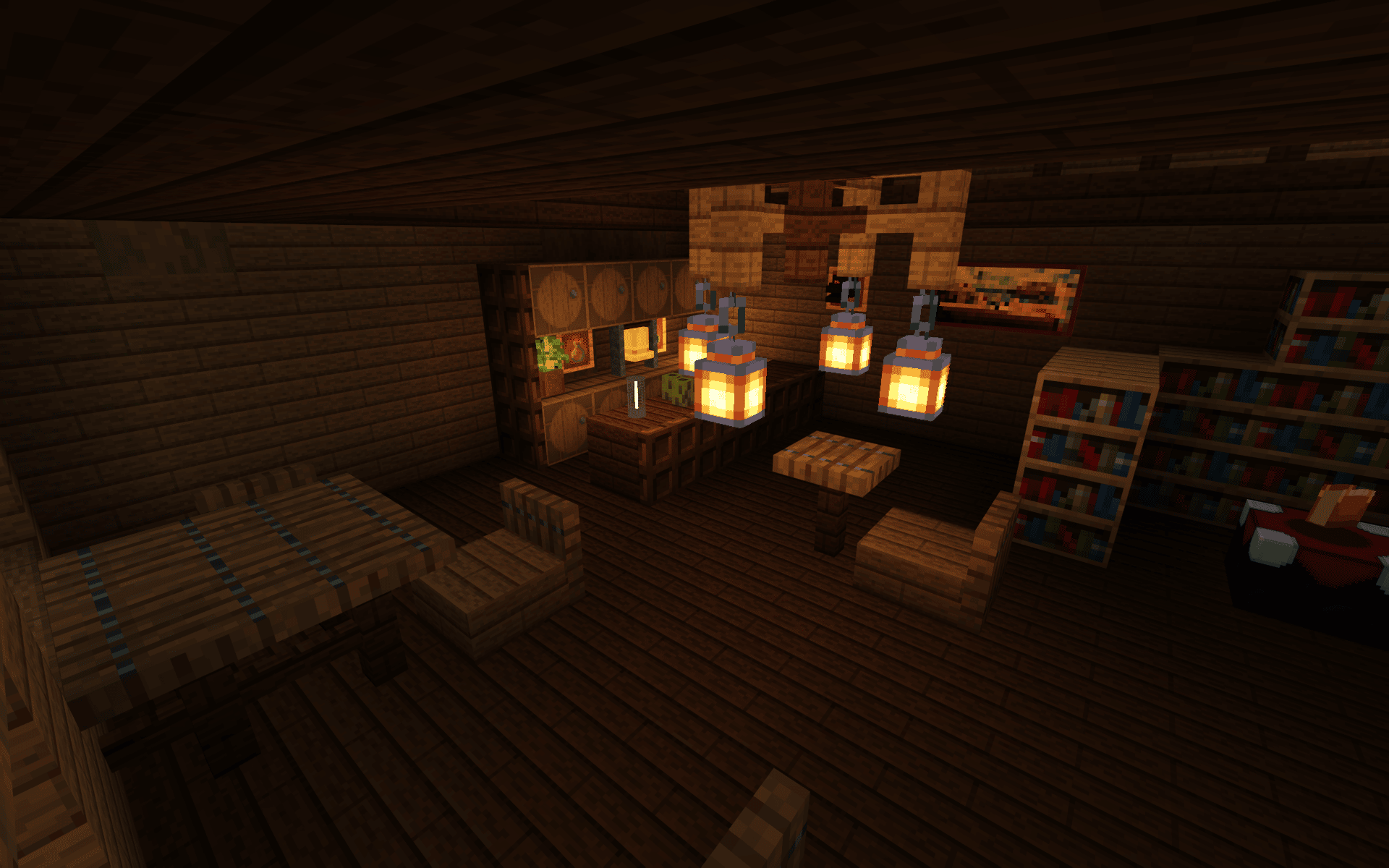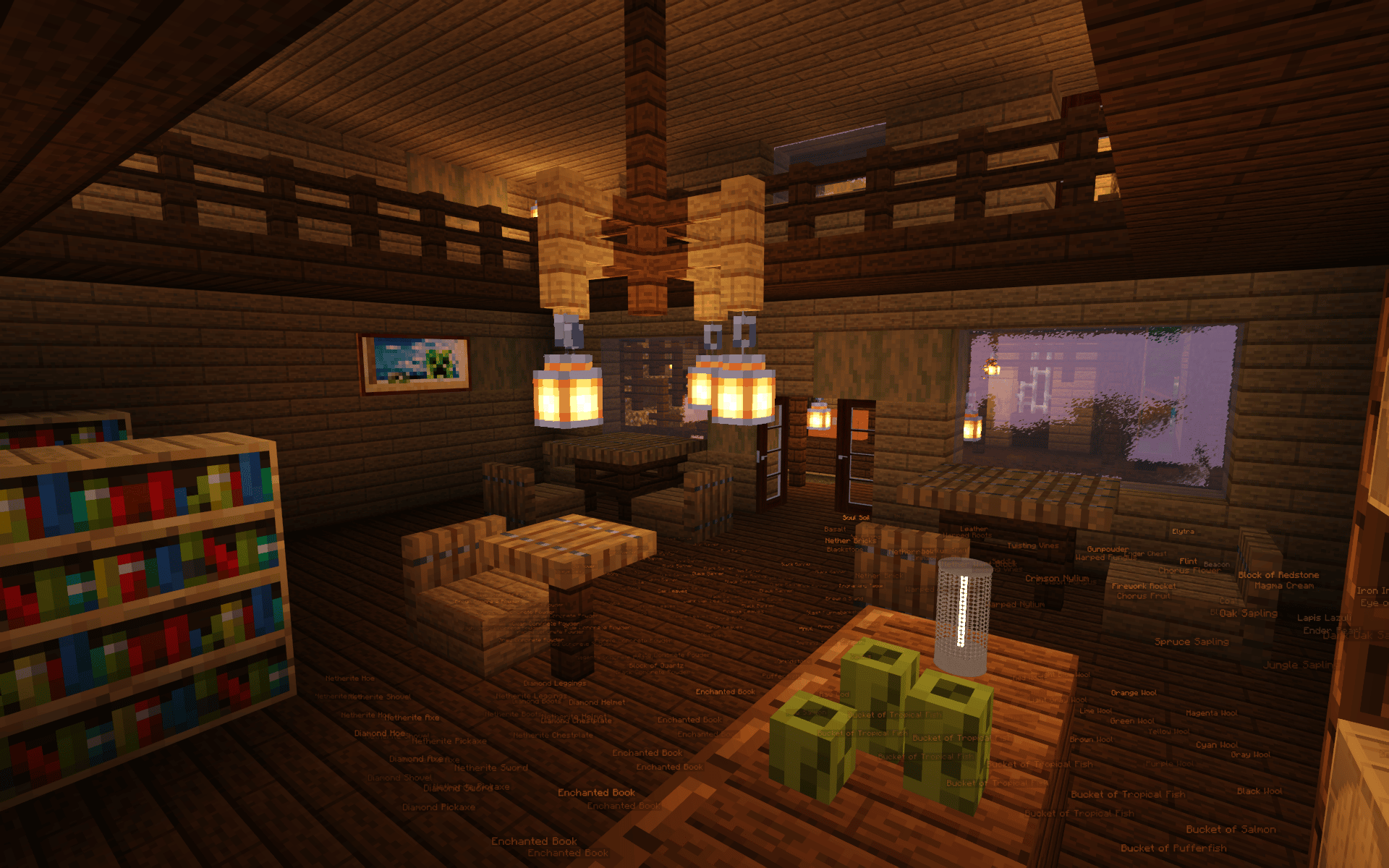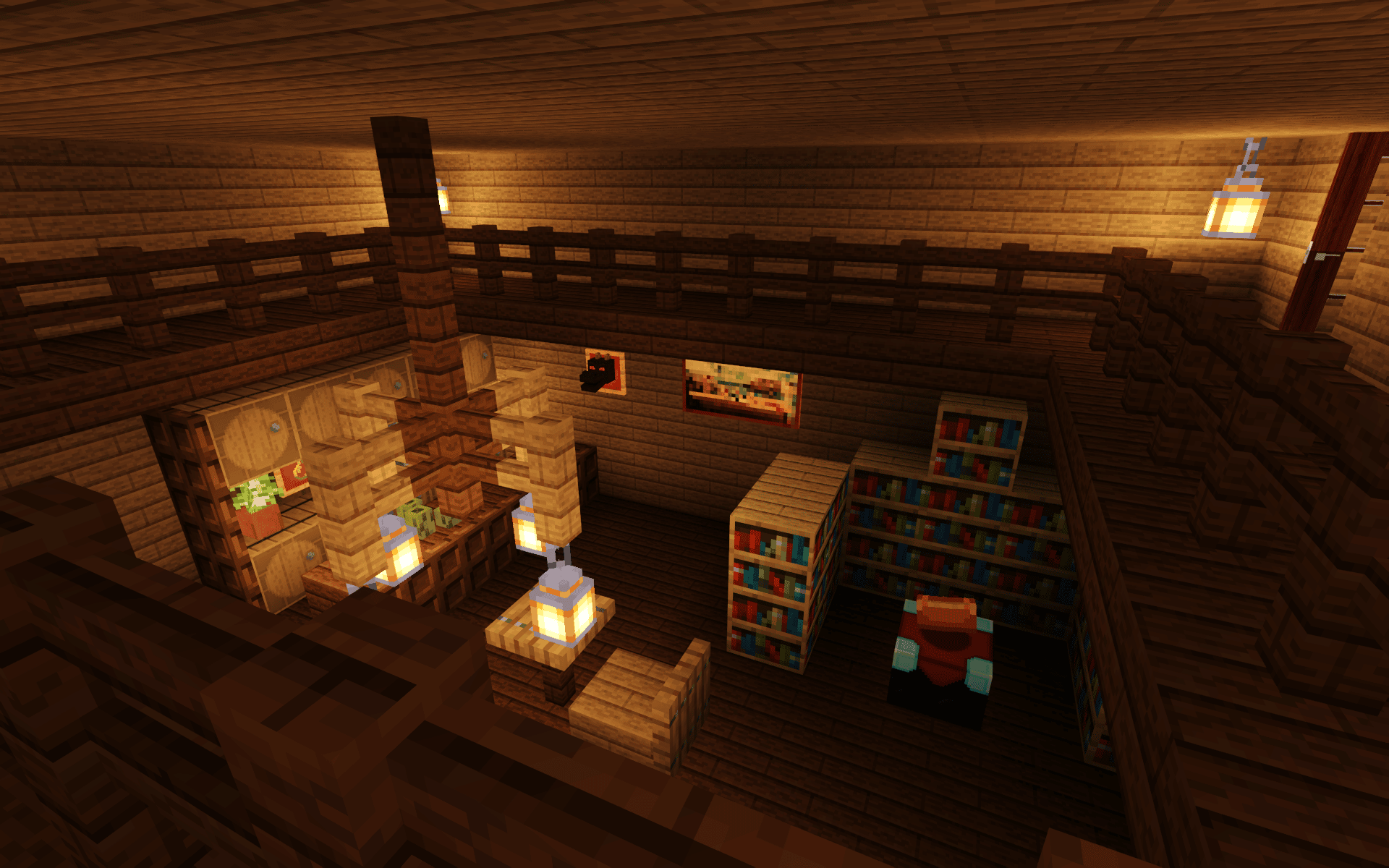 The Wild West Store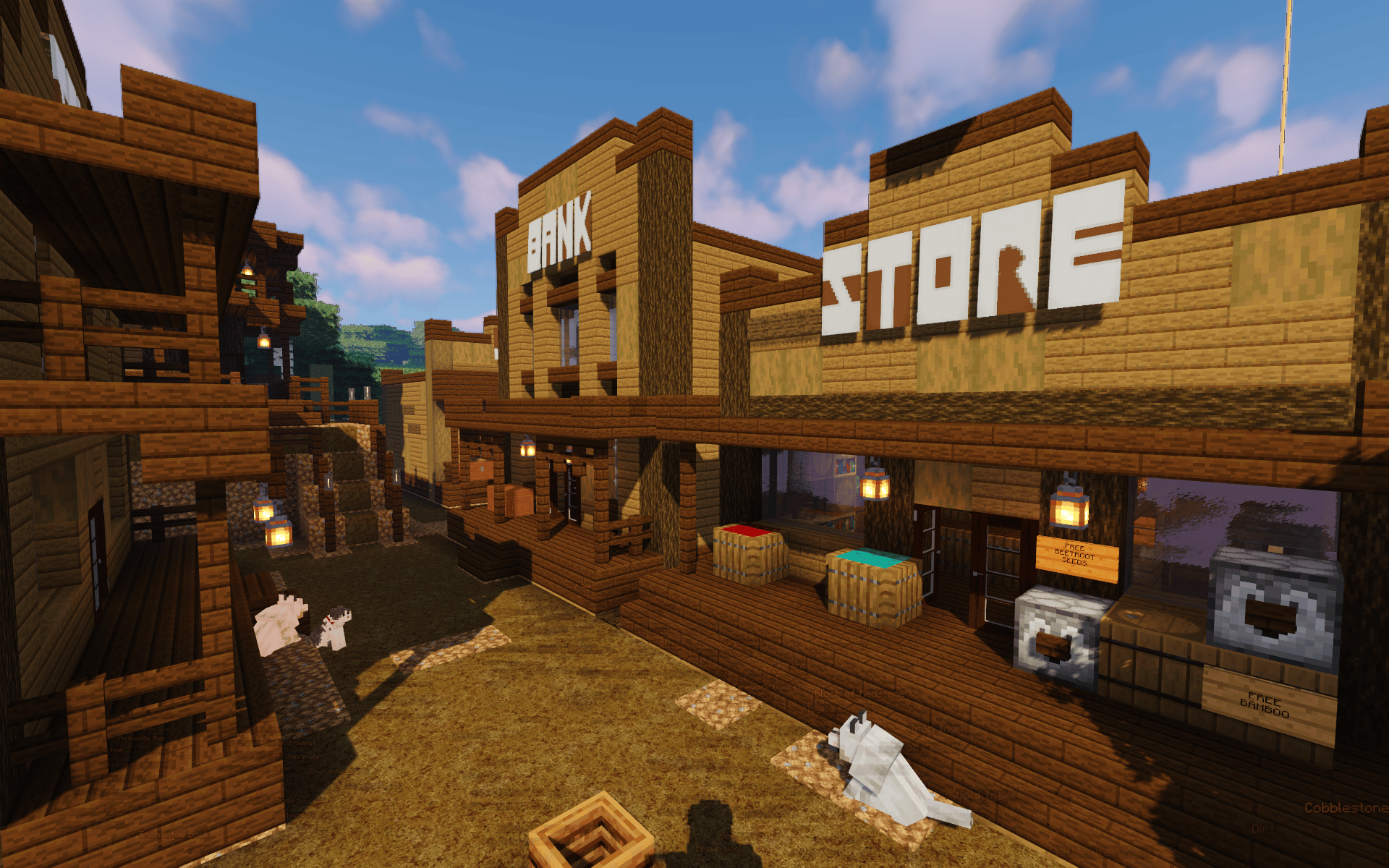 A plethora of things on sale ranging through potions, books, tridents, weapons, armor, tools, banners, building materials, nether items and much more.  There are also free droppers with essential items for new comers. Enchantment tables, anvils, and smithing tables are also there for anyone who needs them to use.  Easily accessible to everyone via a direct portal connection to the Londom Portal Plaza right next to spawn.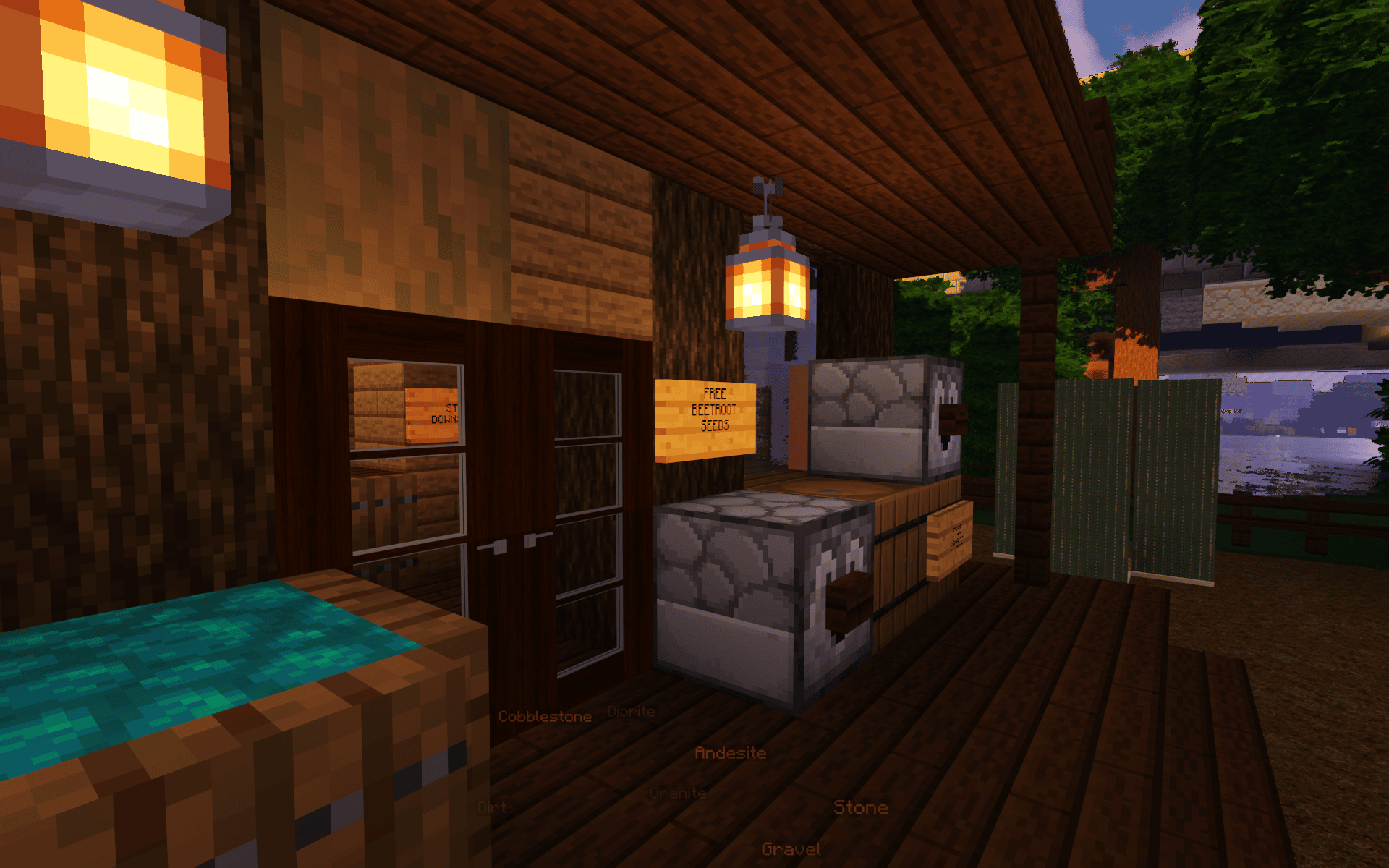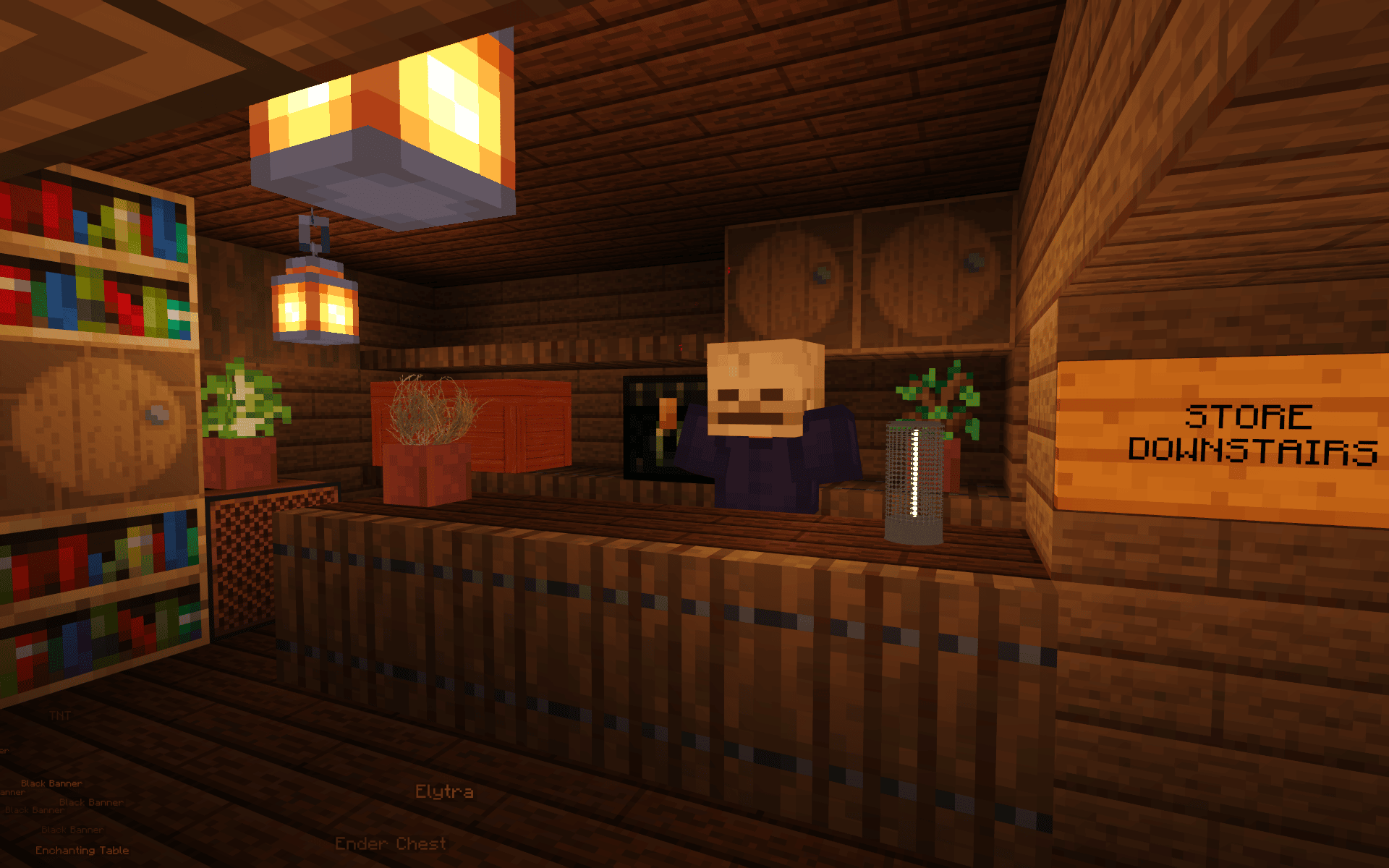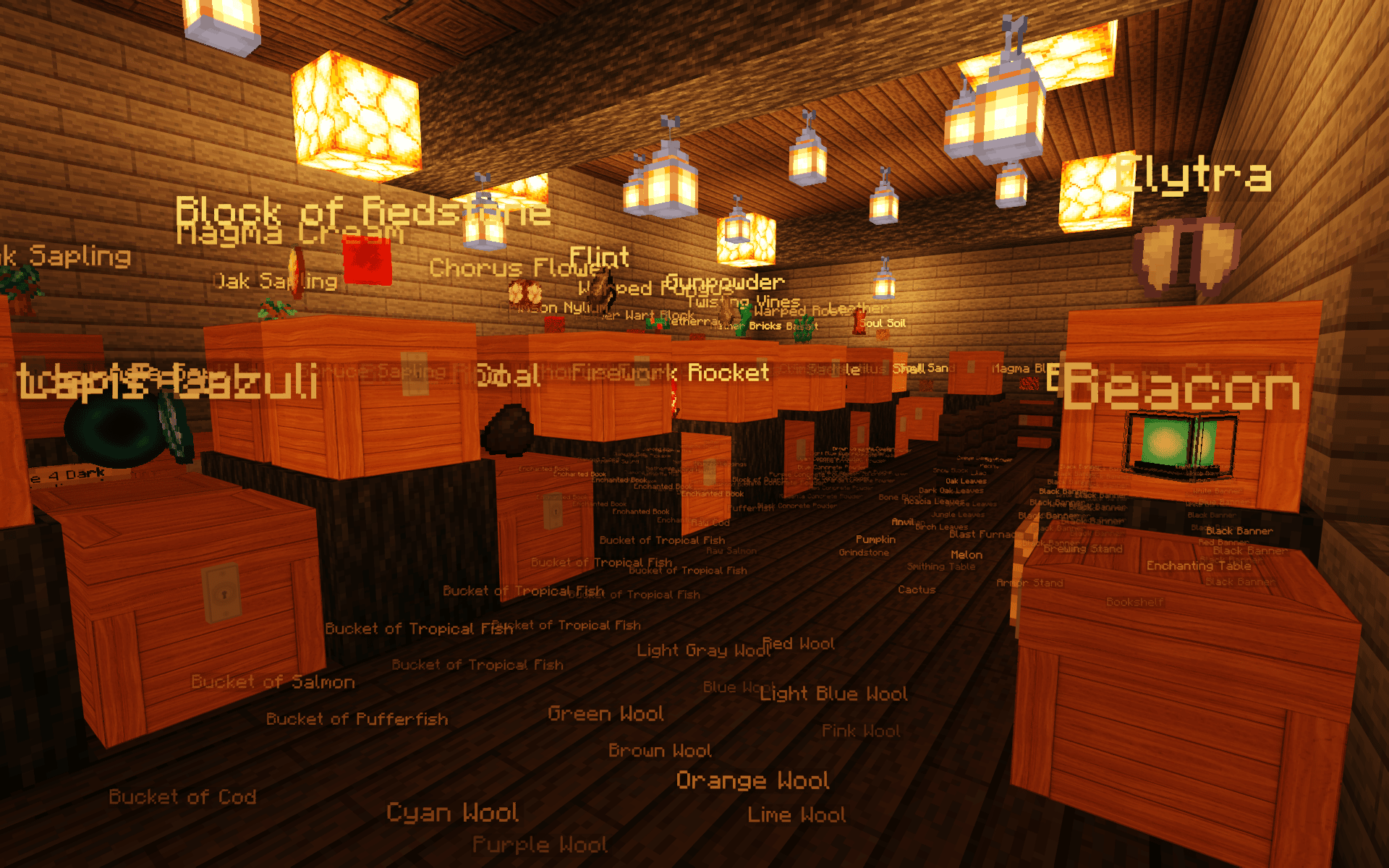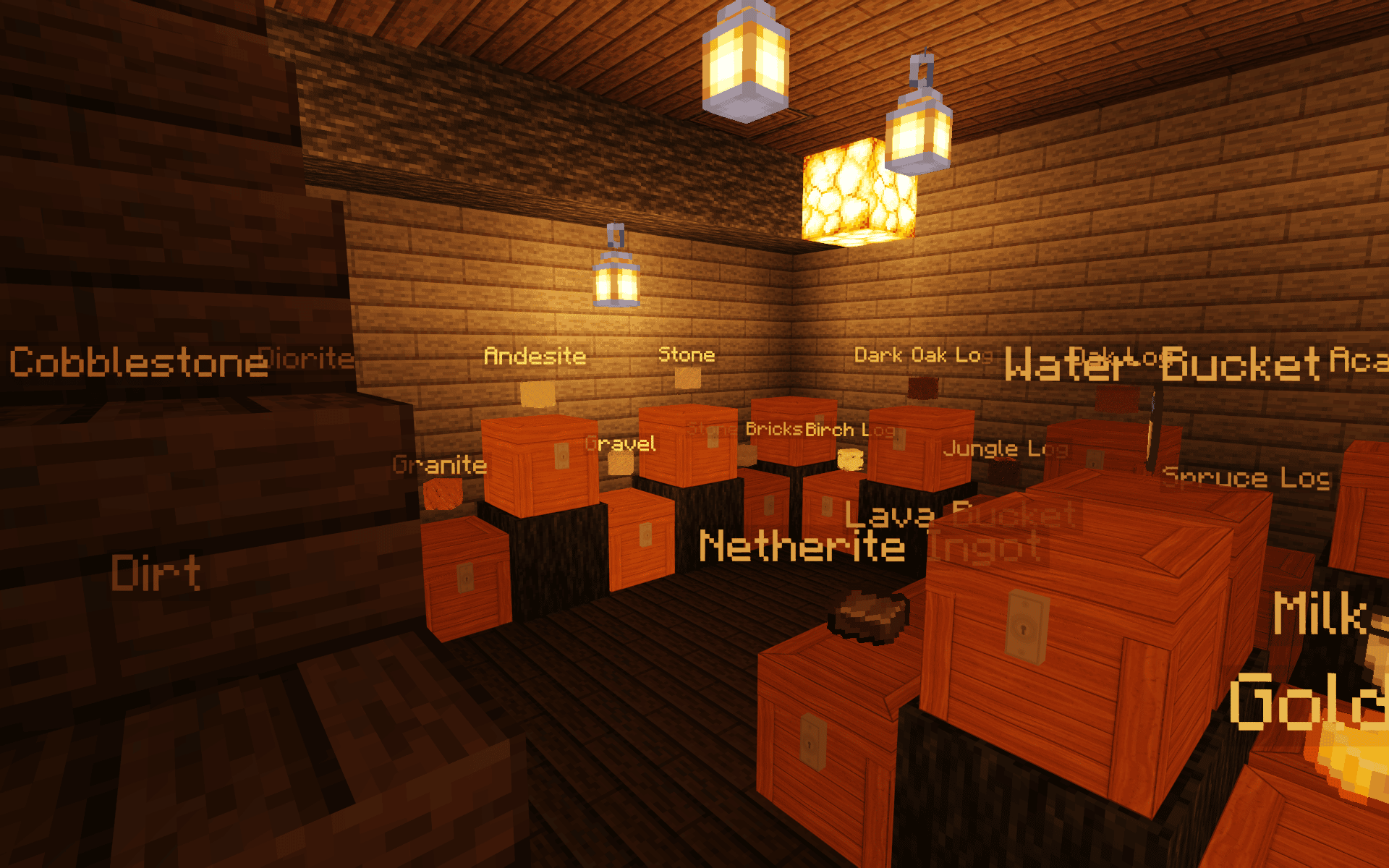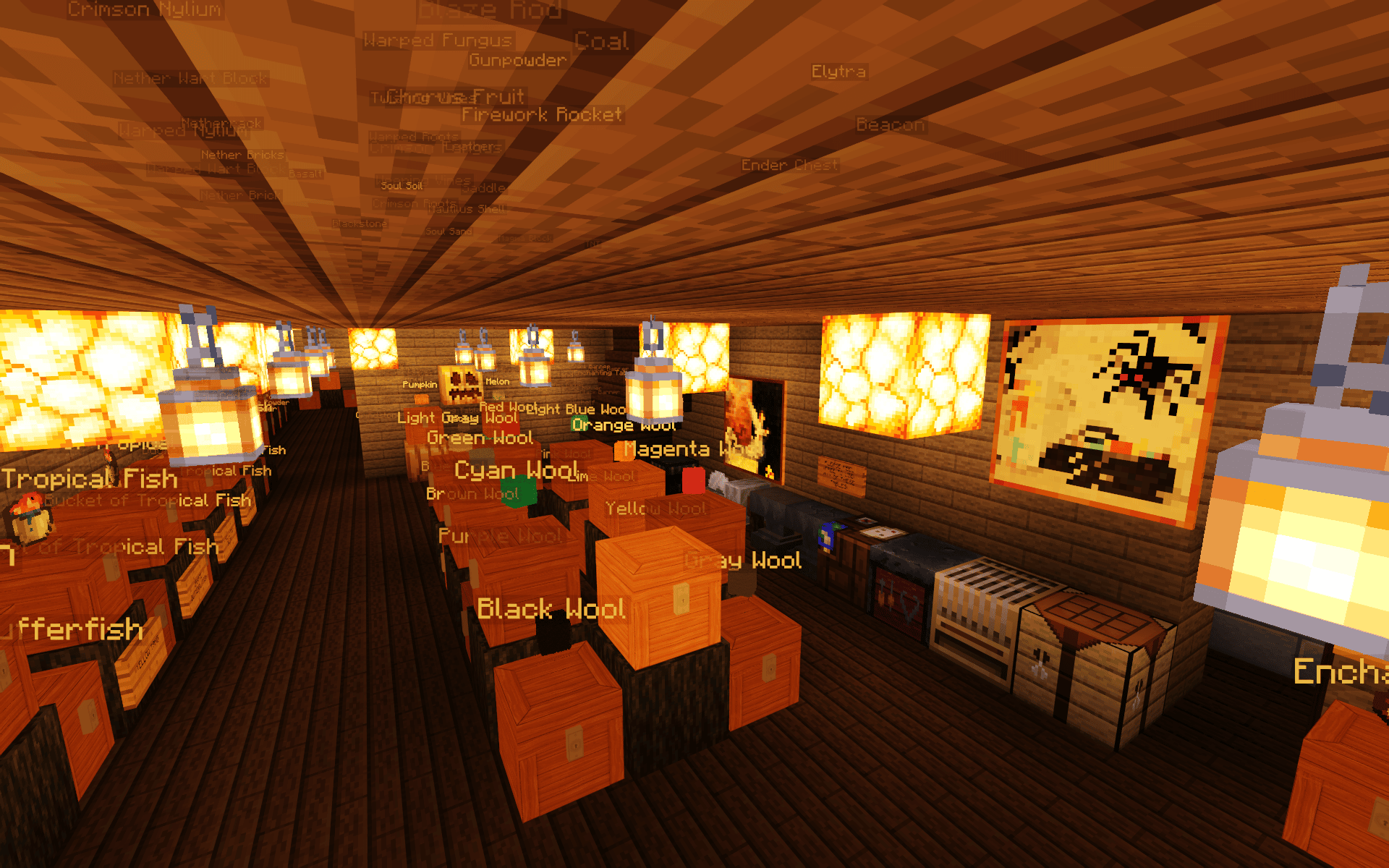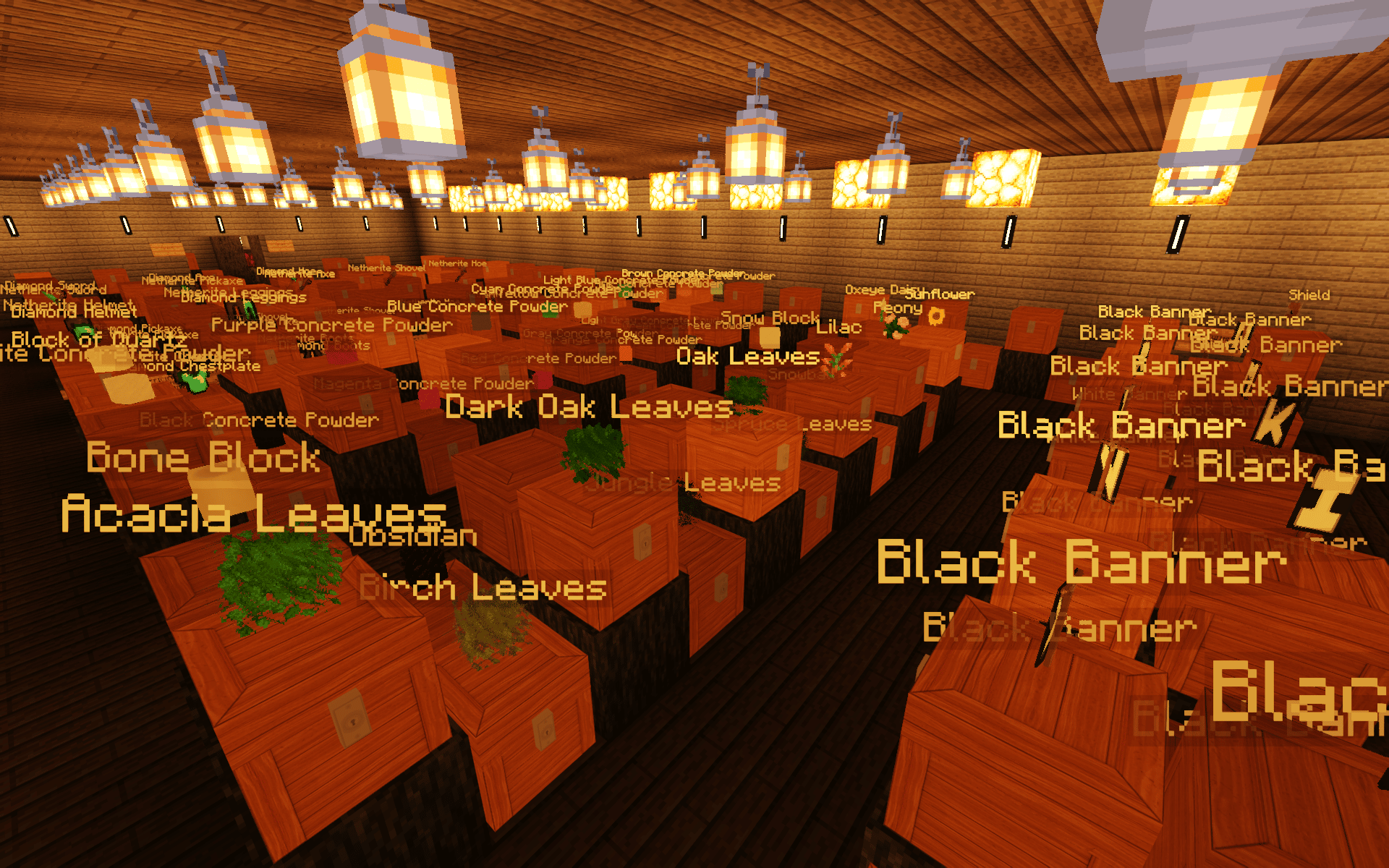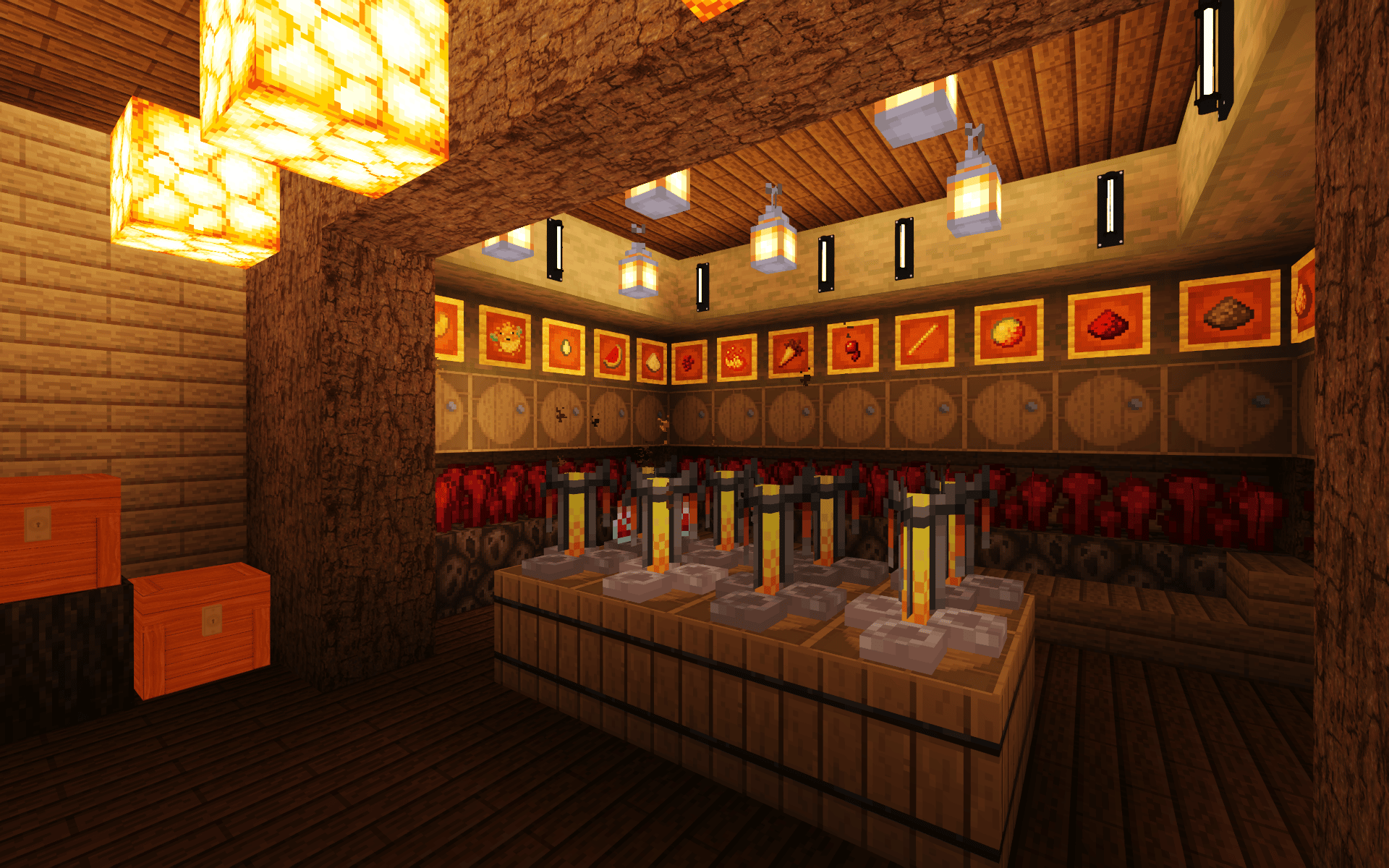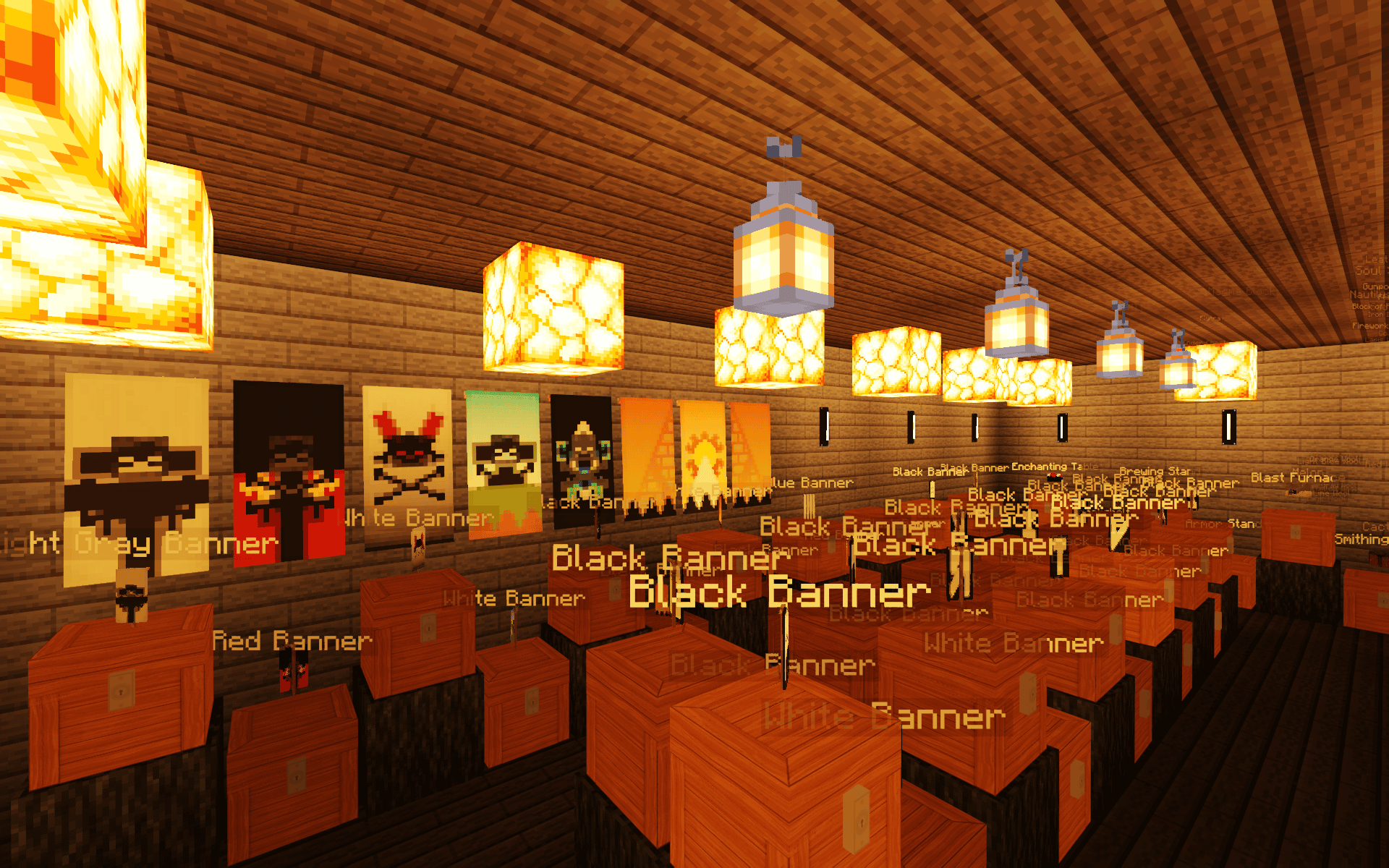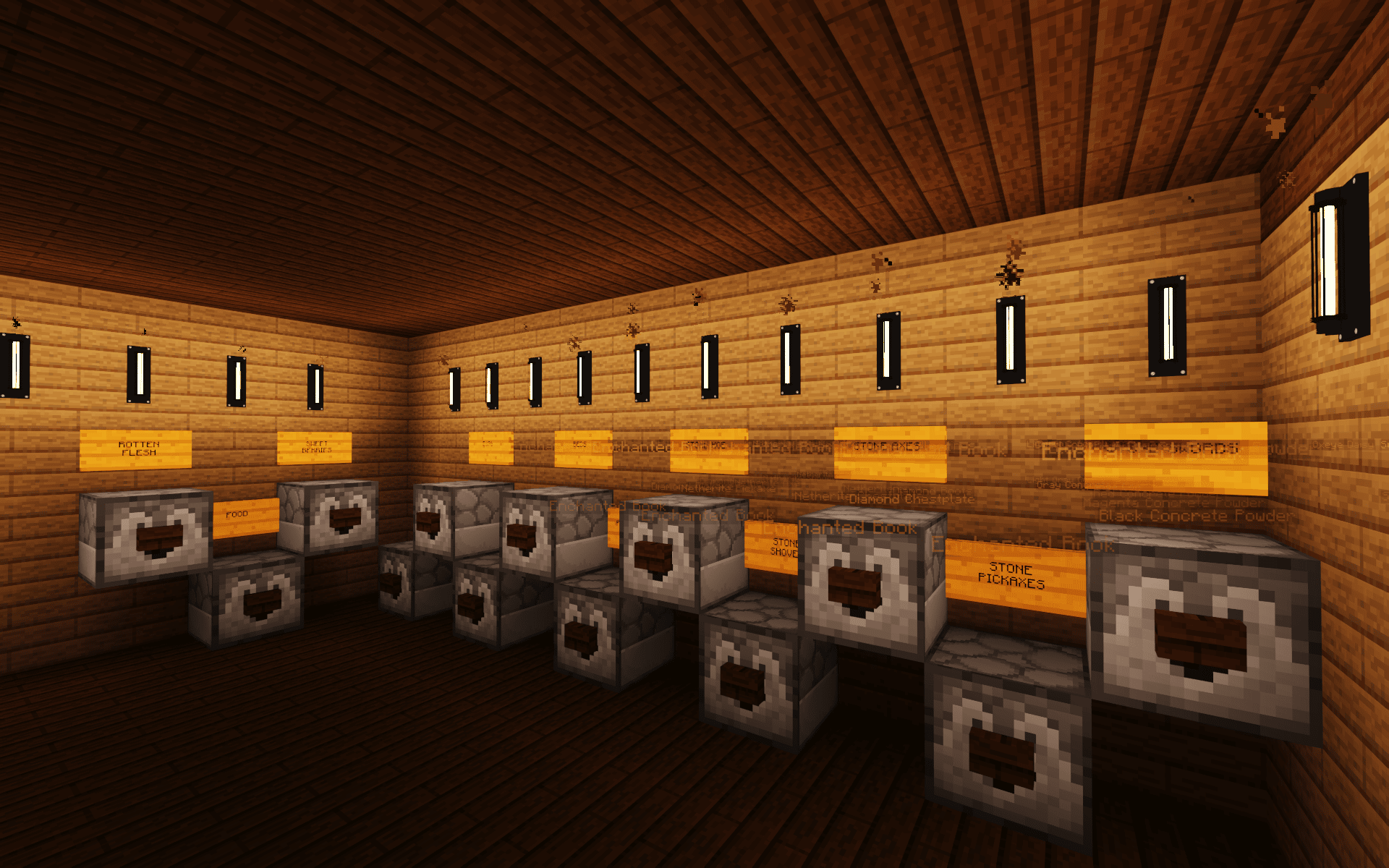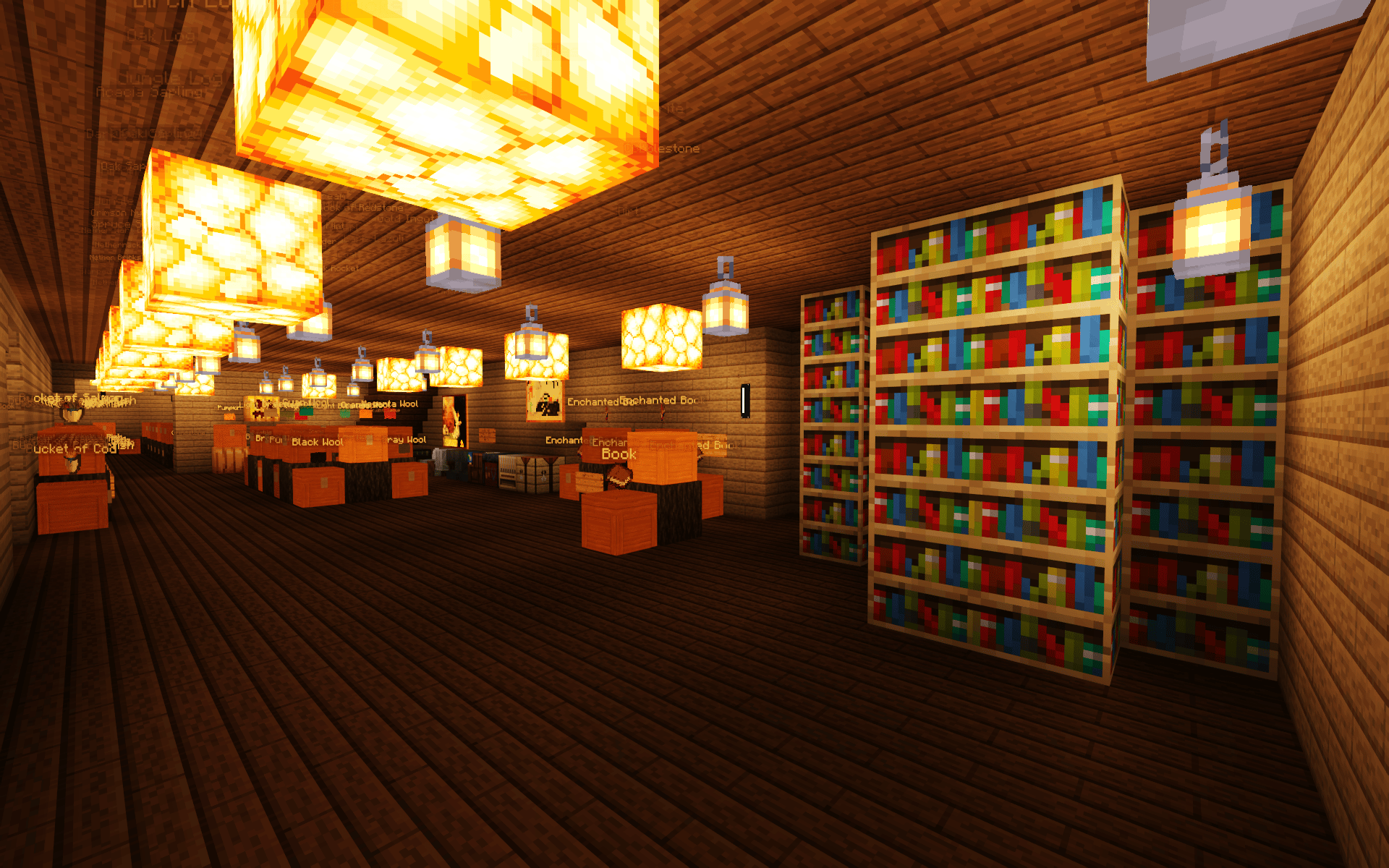 The Wild West Bank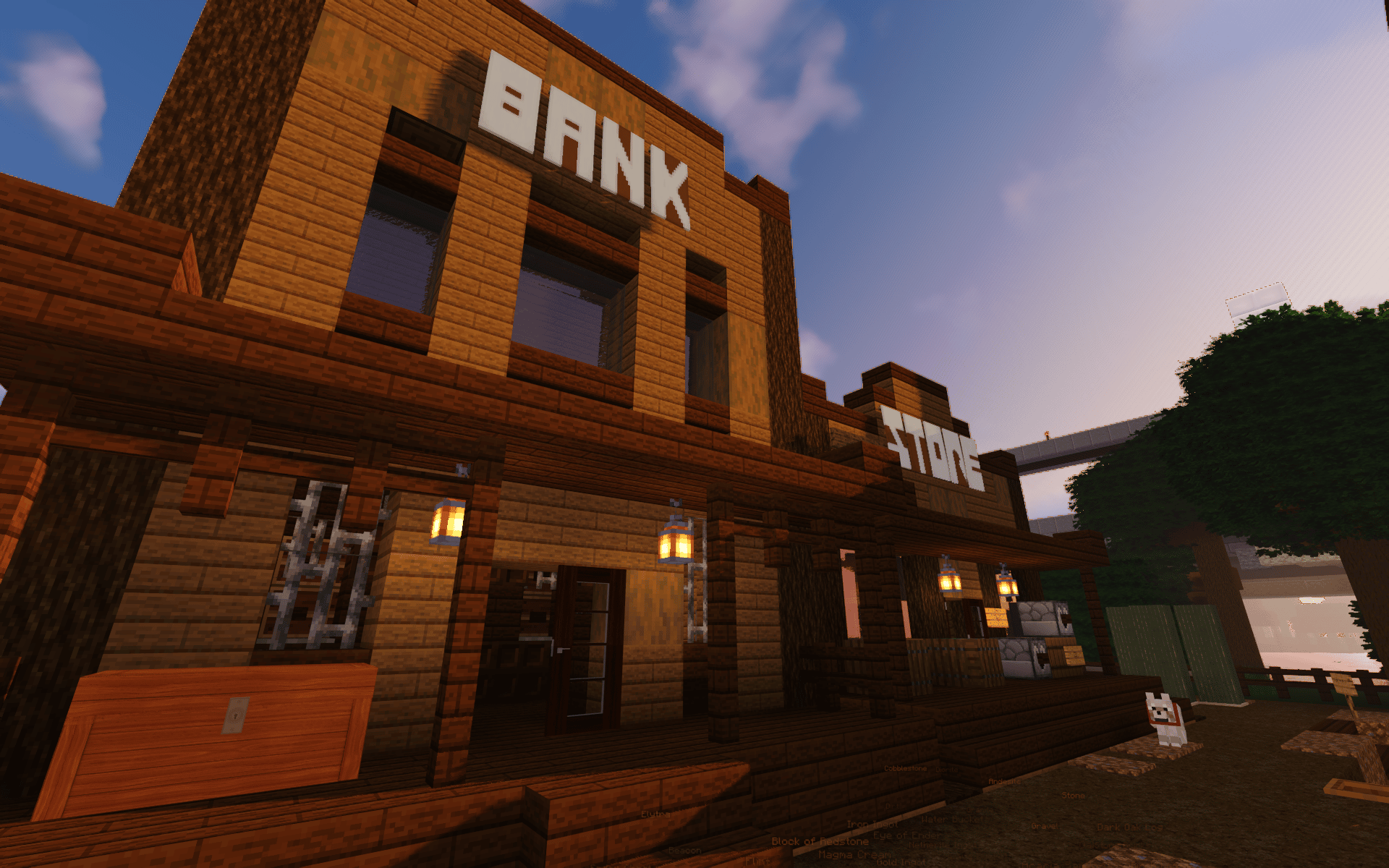 The Wild West Jail
You know, for all those outlaws to reflect upon all those bad things they have done…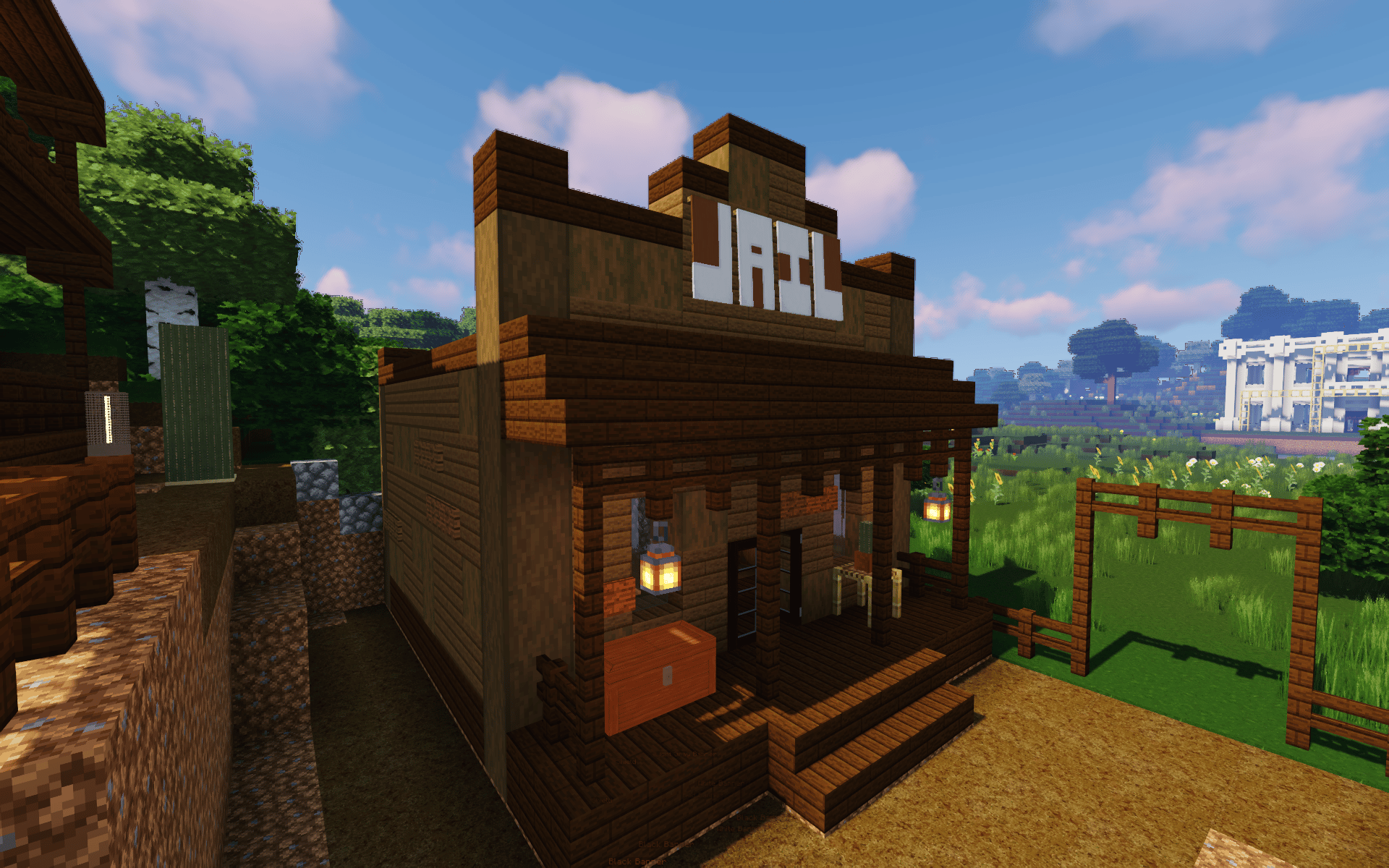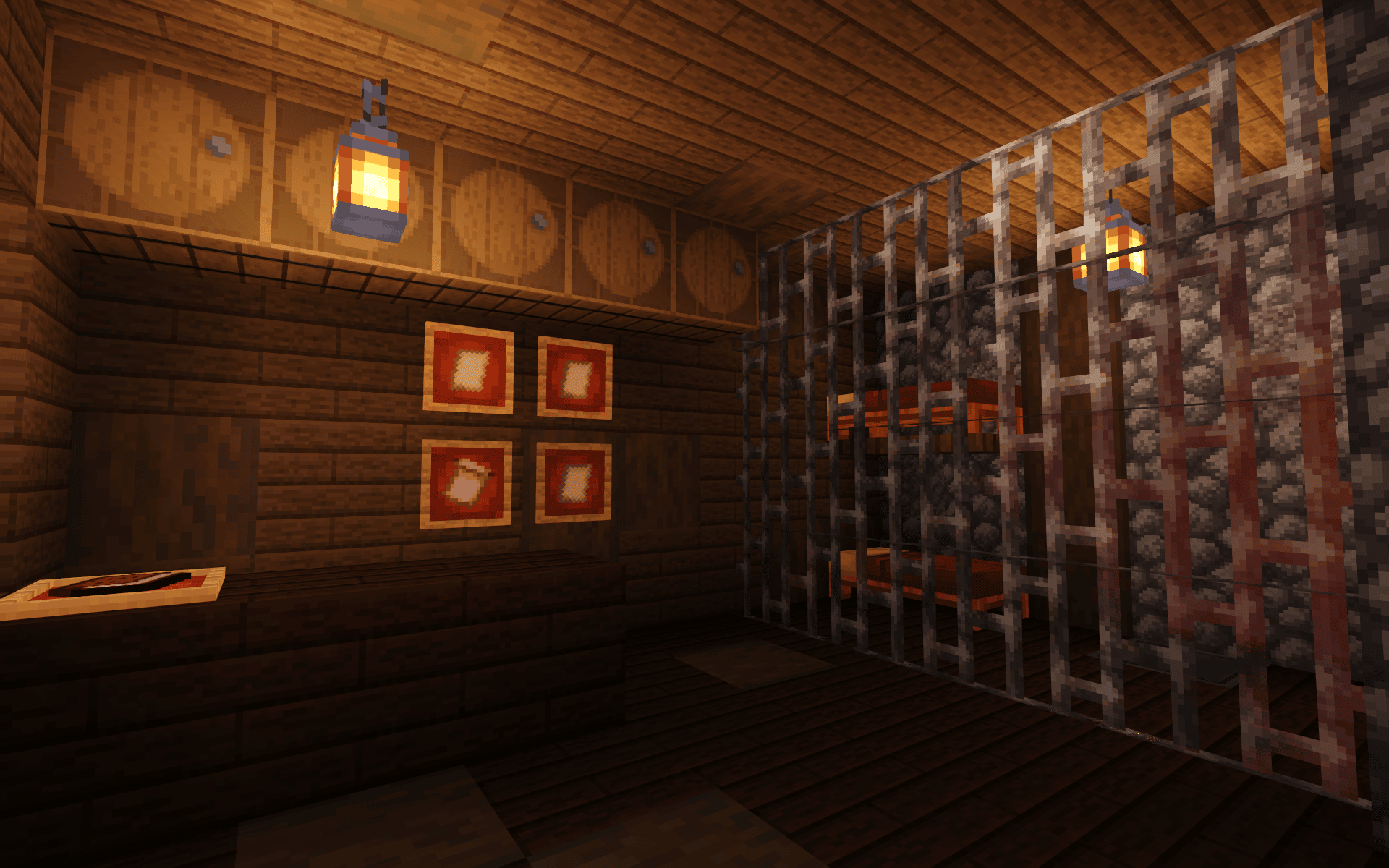 The Wild West Hotel
Quaint interior and exterior views of the town and surrounding grounds.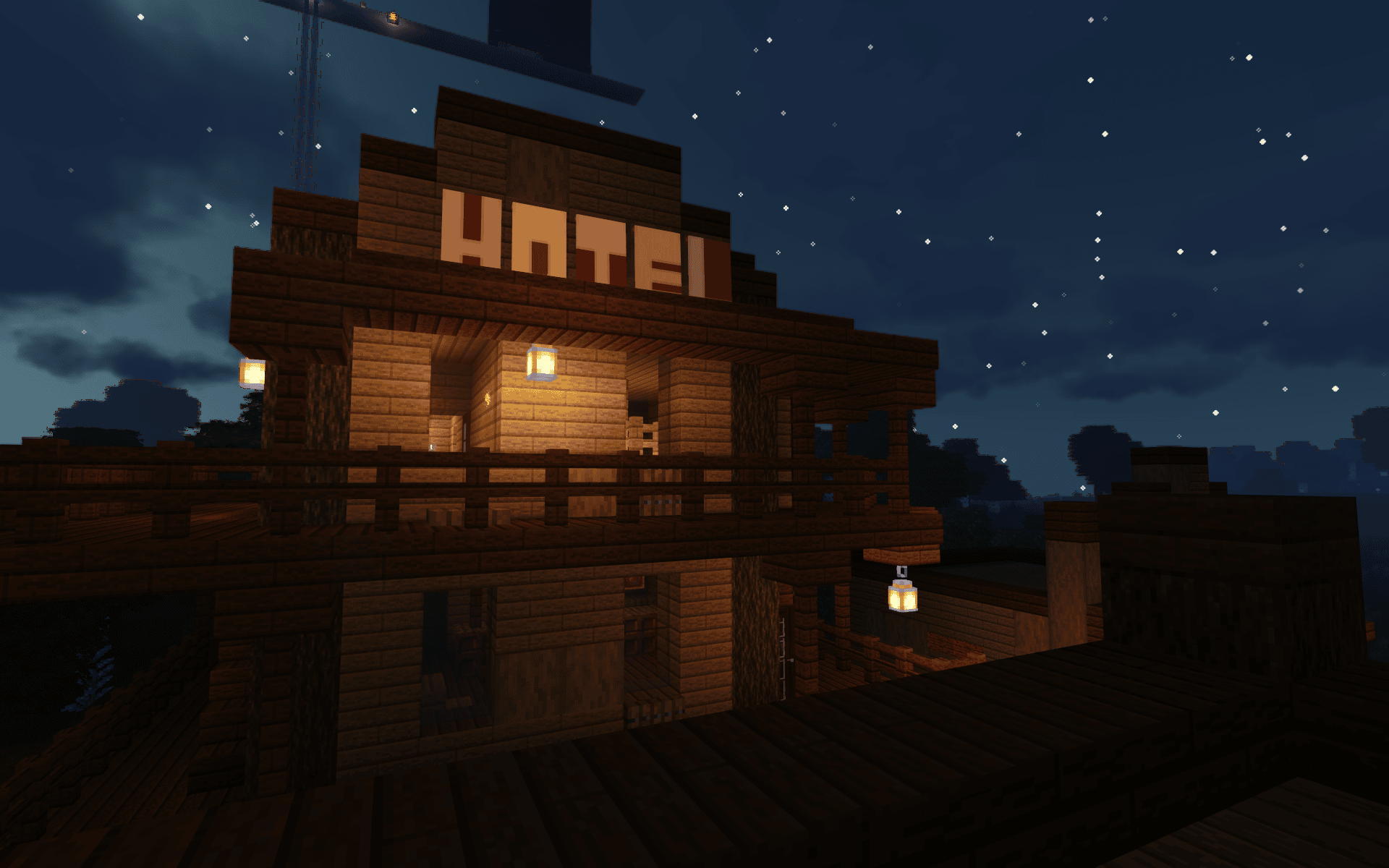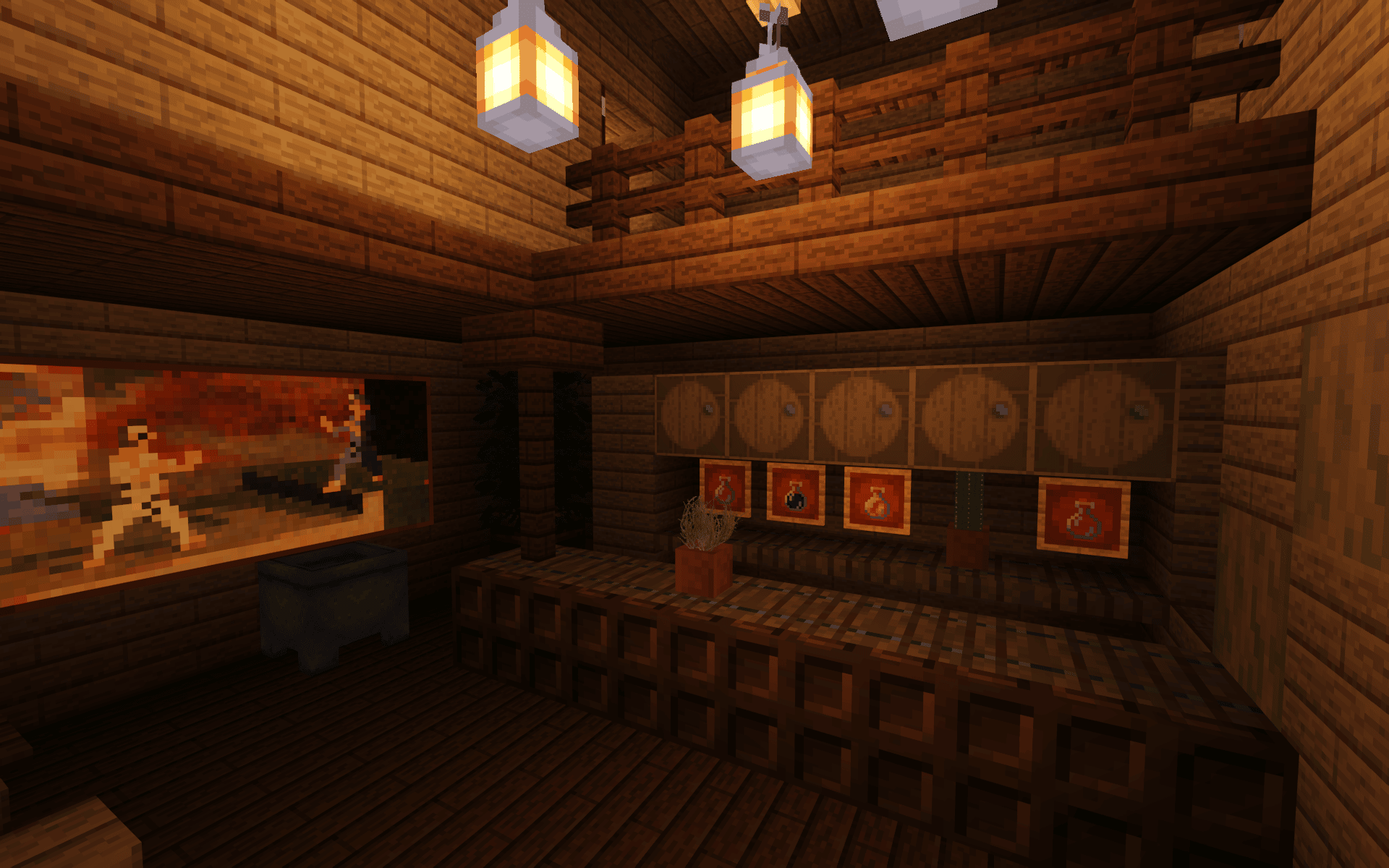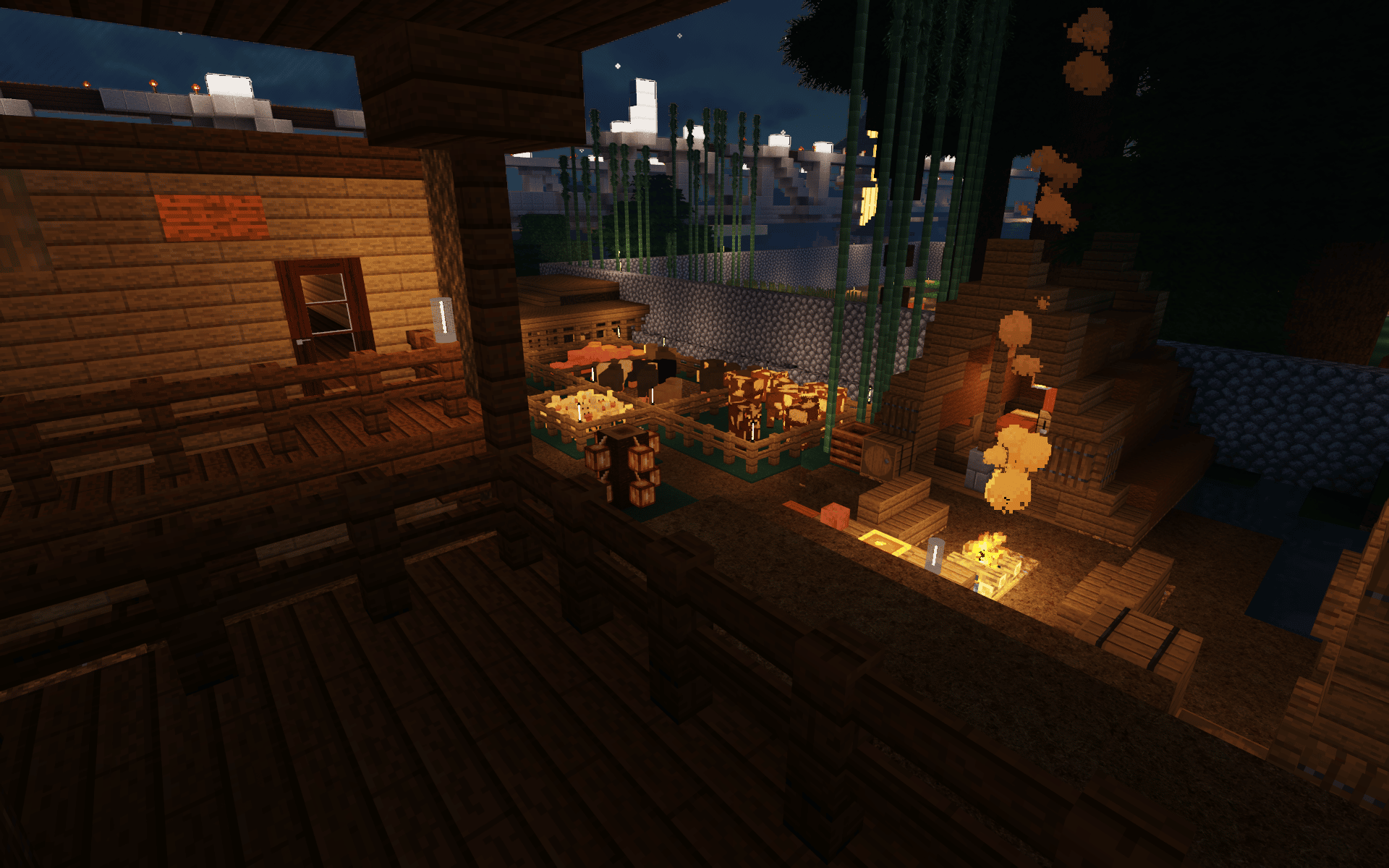 The Wild West Outback
Out behind the Saloon and Hotel is where the real rough and tough reside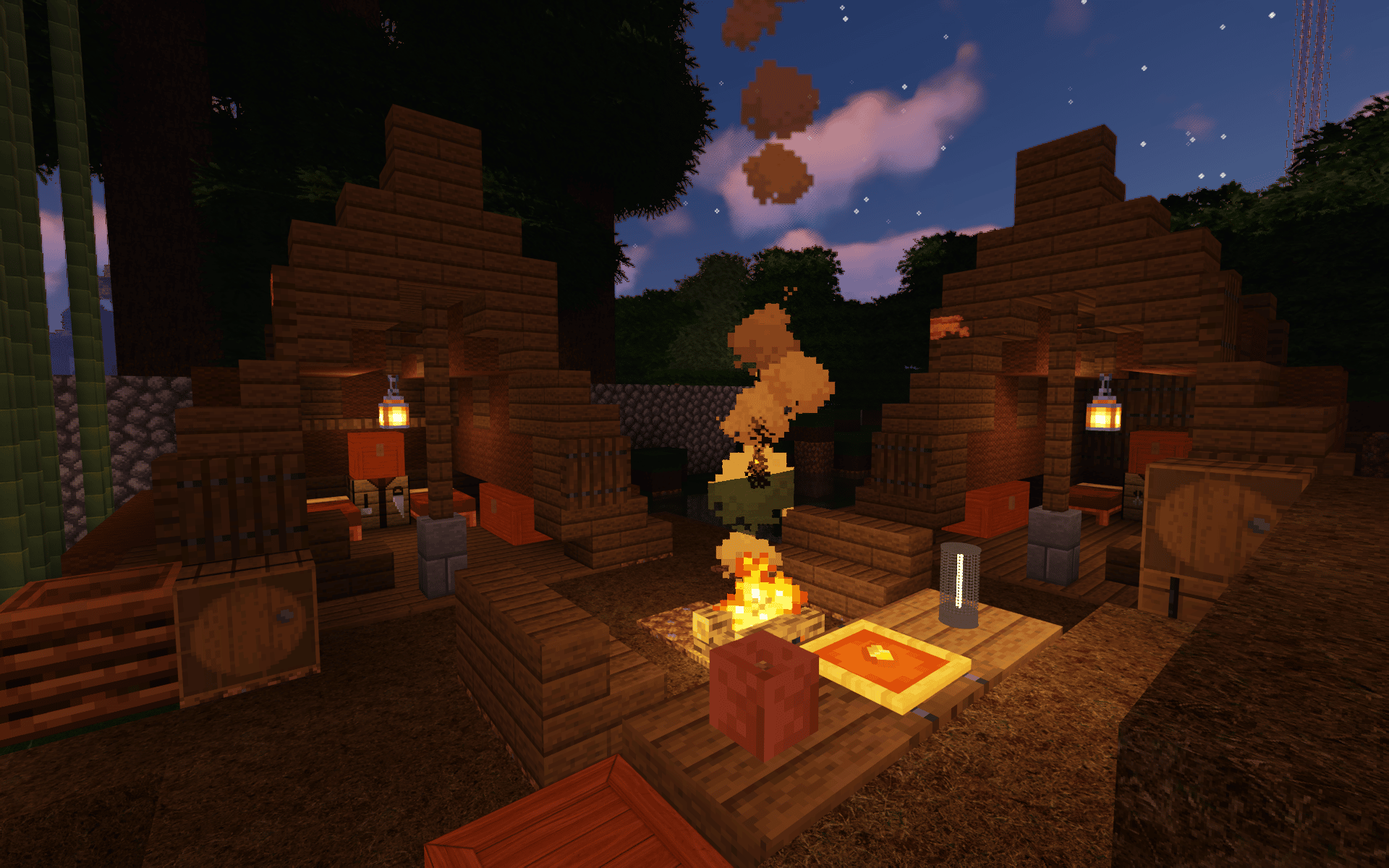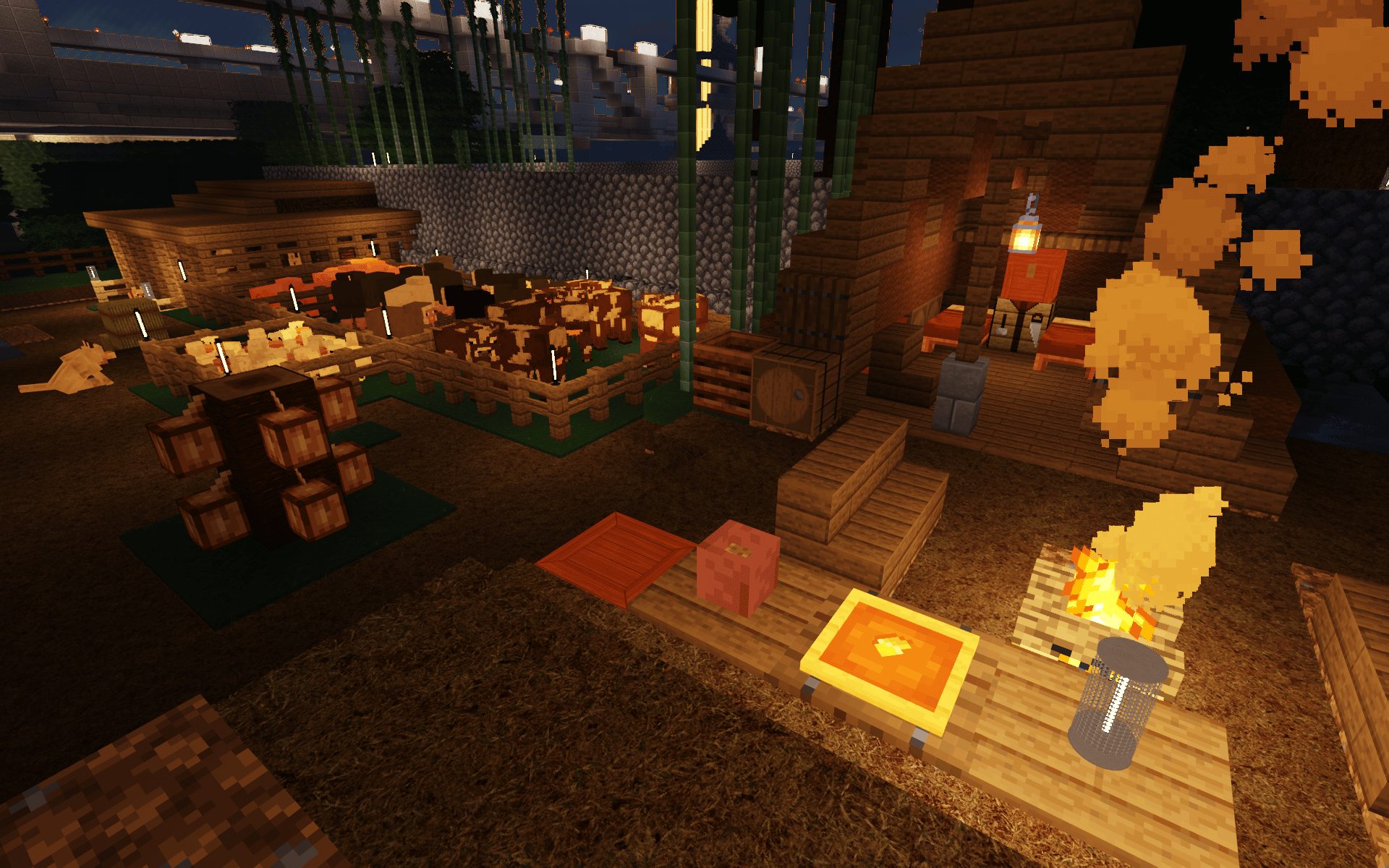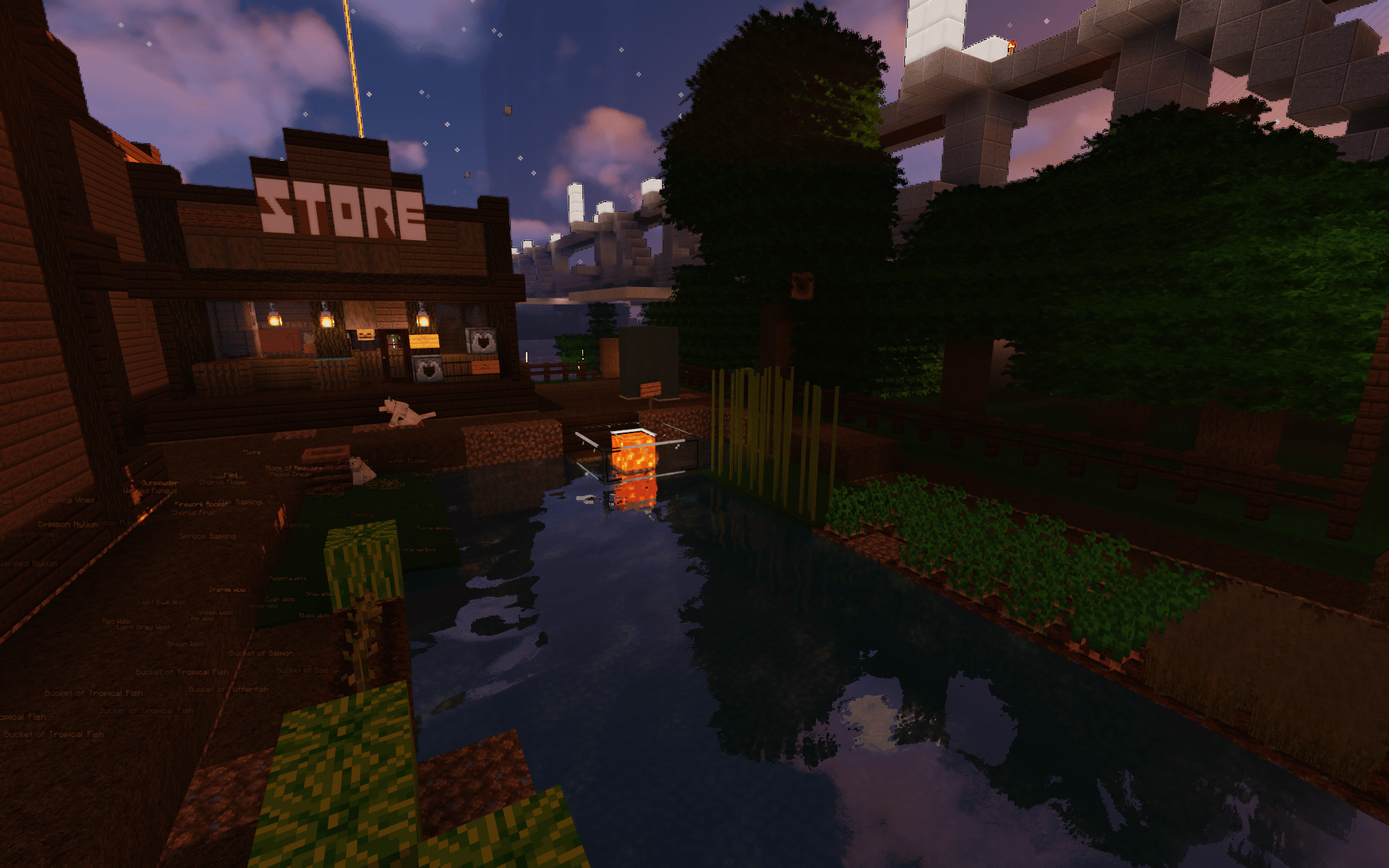 Hats Off to Evolution Zane
Seriously this whole little Wild West town really is something special.  It integrates perfectly into the surrounding landscape are really does take one back to that time where such places would have been common place.  The store is quite impressive in itself, but make sure to take the time to wander beyond and check out all the little nooks and crannies of this charming little Londom throwback town brought to you through the creative genius of Evolution Zane.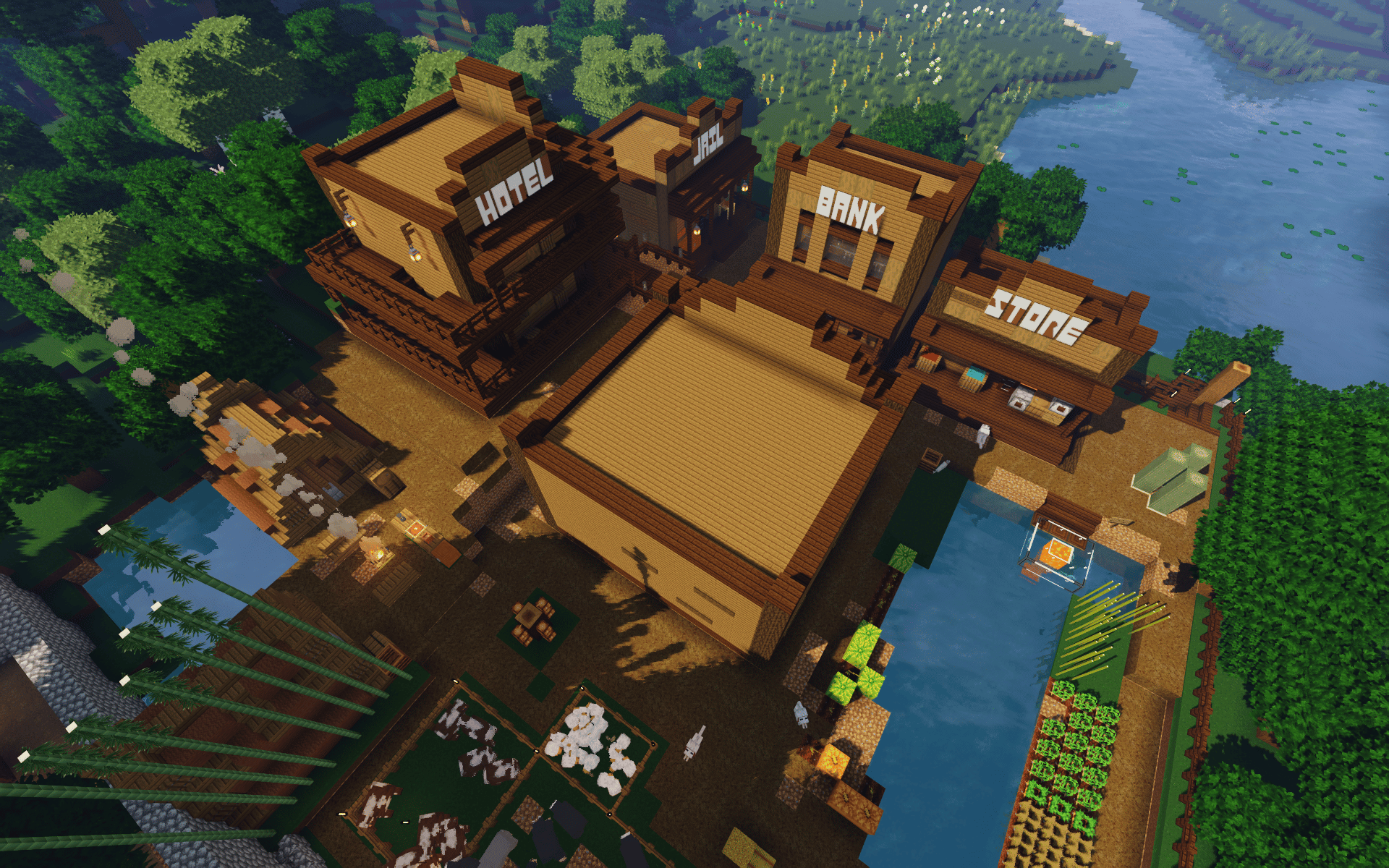 The Uplift World
A multiplayer metaverse built on Minecraft consisting of 9 differing creative and survival worlds powered by blockchain based NFT's, community members of The Uplift World have the ability to explore, build, and shape various creative and survival sectors and be rewarded through the process.  Beyond all the amazing styles of builds, we are looking at hosting an increasing number of events such as PVP E-sports or open gallery showings designed to entice the living community that is our foundation for positive growth and change. Interested to learn more?  Check out the official project links below and be sure to brush up on the more top notch features on every variety of build you could possibly imagine by skimming all that speaks to your personal bias and style right here on WhereWeHideAllTheAlpha.com.

The Uplift World Official Links
*This article and associated images curated and published by Jimmy D.