Week 3 – What I Learned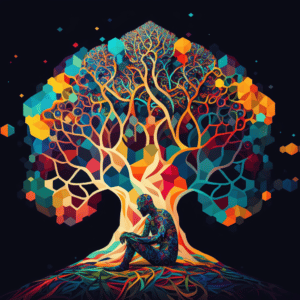 What I learned about this amazing fun art/biz experiment this week is pretty simply, will list some points below, but what I learned from my week in total silence doing 5 ayahuasca ceremonies was… well…  life changing.  I have an entire notebook of things I'm going to carve down into a mini-series of NFTs for this collection when I'm ready.   It might be 2-3 weeks worth!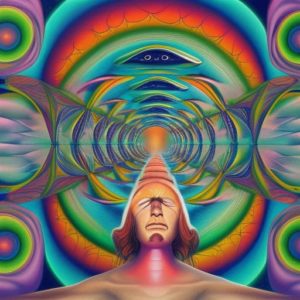 Automation is awesome. I can do the work in spurts and leave all tech behind for a week at a time if i want!! More certainly.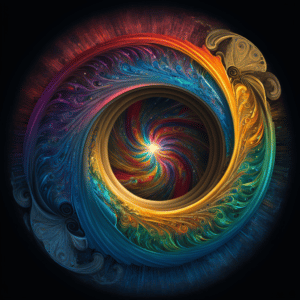 Midjourney is WOW!  The images you get with it are amazeballz.   I'm finding it's almost worth using as few words as possible but you get to watch what everyone else is doing in real time and see all their prompts.  I feel like I'm barely scratching the surface still.  \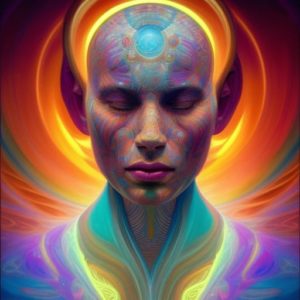 I saw in the news today the first article about the Singularity coming sooner than expected.  Kurzweil pinned 2029 for AGI and @ this point I'll be straight up shocked if that hasn't happened by then.  We might do a little series on exactly what Artificial General Intelligence really means because that's going to get super relevant soon.  Keeping in mind that once AI is as smart as a human, by definition it will be as smart as 1 MILLION humans because it will literally be able to KNOW freaking EVERYTHING, I have a strong suspicion that ASI (Artificial Super Intelligence) will happen very very fast.  I've said this before but I think we need to really keep this in mind: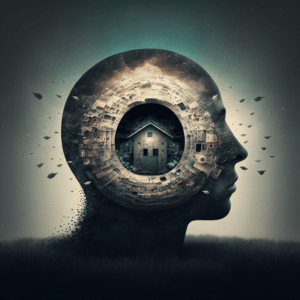 STAY AS CLOSE TO AI AS YOU CAN.  Learn it. Work with it. Use it to amplify everything in your life that you can.  The closer you are to the wave the better chance you have to ride it.  Because the fear of their being massive winners and total losers in this paradigm shift are probably dead accurate.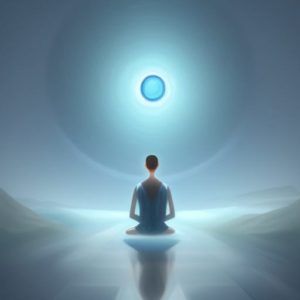 And I came up with a pack drop system to run maybe quarterly. Will do tons of promo. Packs will have NFTs from some of my friends awesome collections in them so theirs not only randomness but extra value. Will be good to run through more concerted advertising/marketing cycles other than the daily grind. 

I can't believe month one is almost done! There will only be 32 of those! 😉 

Oh.. and clearly I'm going to need to get super serious about baking in a deadline to create the first Uplift Gallery for 128 Weeks.  New one each month?!?!?  Auction them off at the end shmabey?
Corey