GET READY FOR THE GRAND OPENING OF THE NFTKIDS GALLERY, ANOTHER FULL FLEDGED UPLIFT WORLD ART EXPERIENCE BROUGHT TO YOU BY THE ROCKET GALLERY!
When
May 27th, 2022
Gallery Location
Genesis 1100, 2150 and 1050 2150
Event Access
A special event server can be entered from a portal just north of spawn in the Old World from within the WAX portal hub area.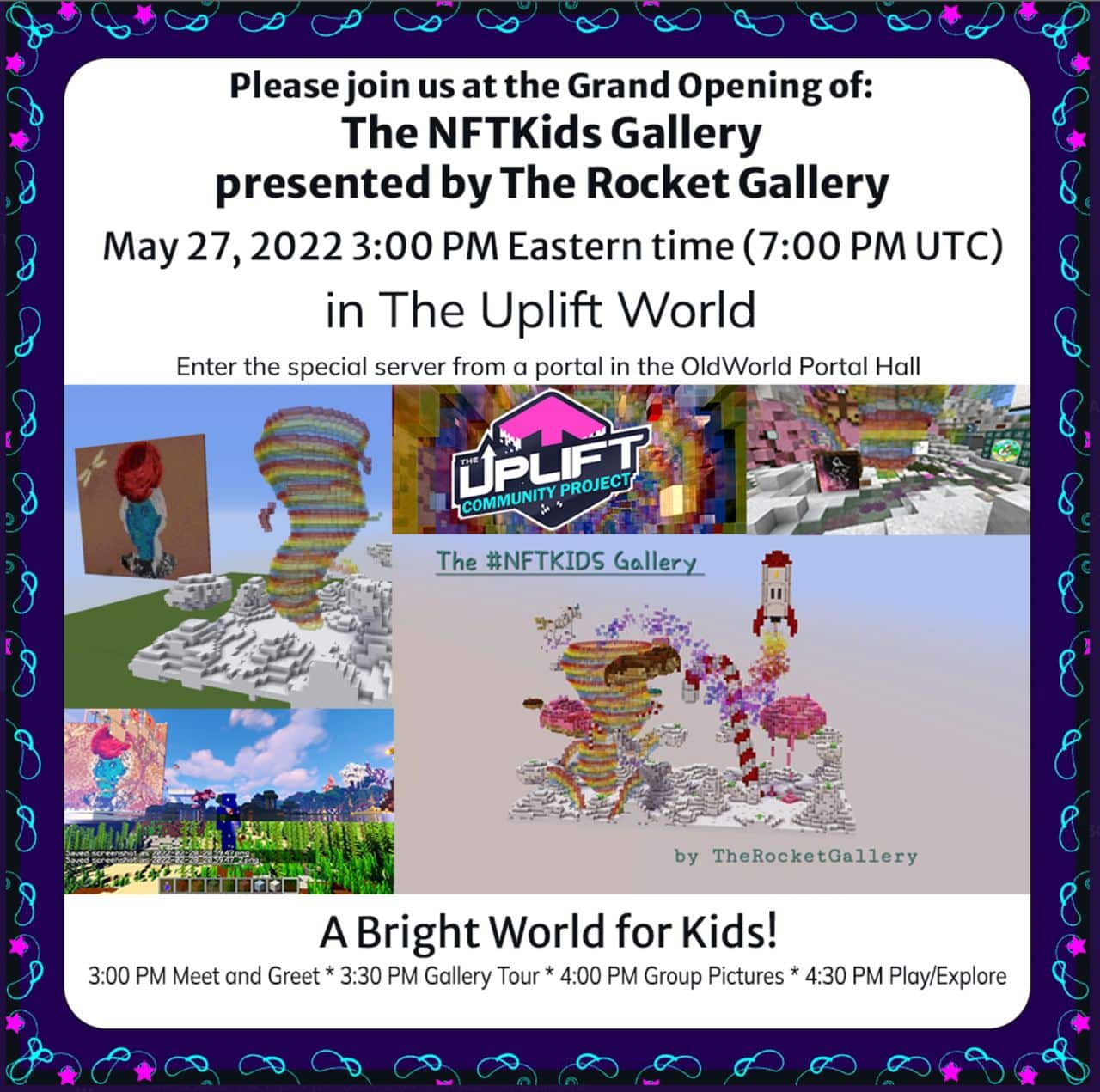 The Venue


The Rocket Gallery
The Rocket Gallery has been working hard to create and curate original galleries throughout The Uplift World.  Check out some of the other great in metaverse experiences brought to you by the Rocket Gallery below:
Welcome to the World of Uplift Events
Have an event of your very own in mind?  From PVP fighting, to ice track and other races, gallery showings, and pretty much any other types of event you can envision hosting or being a success in The Uplift World, don't be shy and let us know. We are always open for considering a multitude of event ideas to collaborate on helping our communities in the metaverse expand and grow!

The Uplift World Official Links