The Uplift World has recently embarked upon a whole new series of events in an effort to showcase all the amazing things being done in world by so many of you and help facilitate an avenue for interaction from the community at large.  One recent edition to the Uplift Events Calendar is the First Thursdays Arts Walk set in motion with the intent to guide participating members through a series of curated galleries to appreciate the art and meet creators and artists along the way.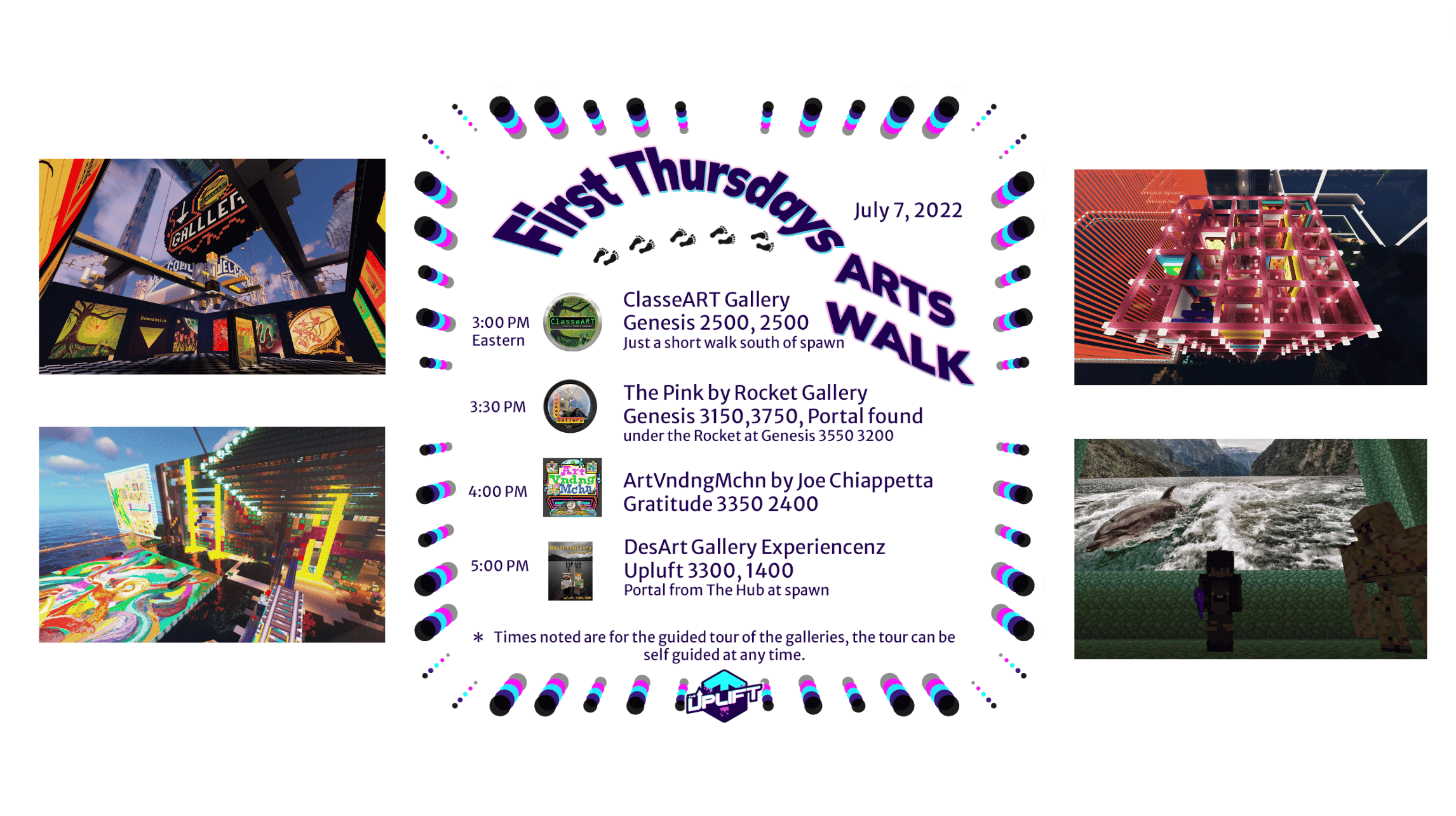 For the very first of these events a total of 4 galleries were chosen for the tour and SouloftheCat stepped into her new role as de facto tour guide ushering people from one gallery to the next.  Here are some highlights from SouloftheCat's first of many Uplift World Art Walk tour guide experiences recapped from features over on her Twitter feed.
ClasseArt Gallery
ClasseArt Gallery peek.  Check out this art here and over on NeftyBlocks!!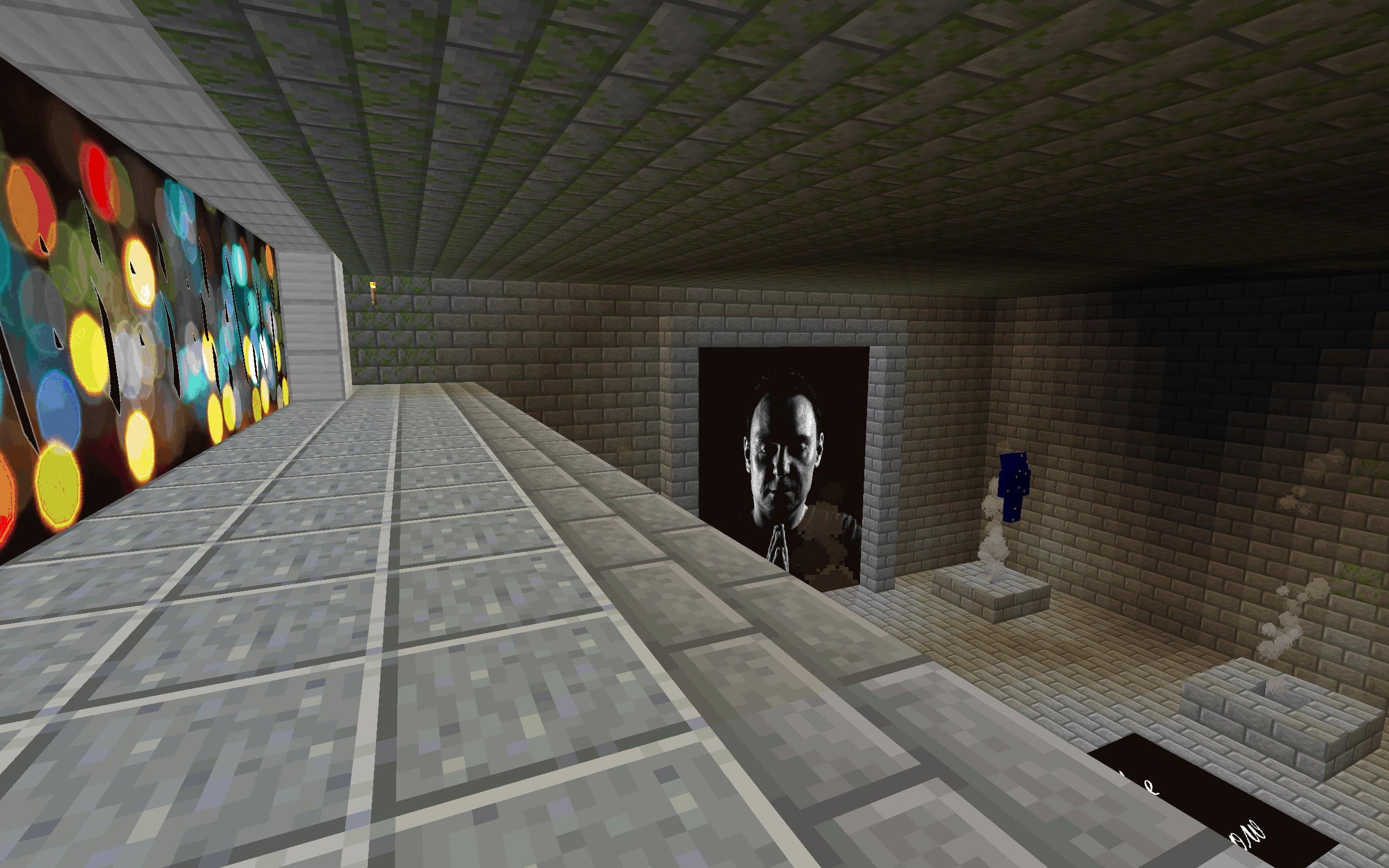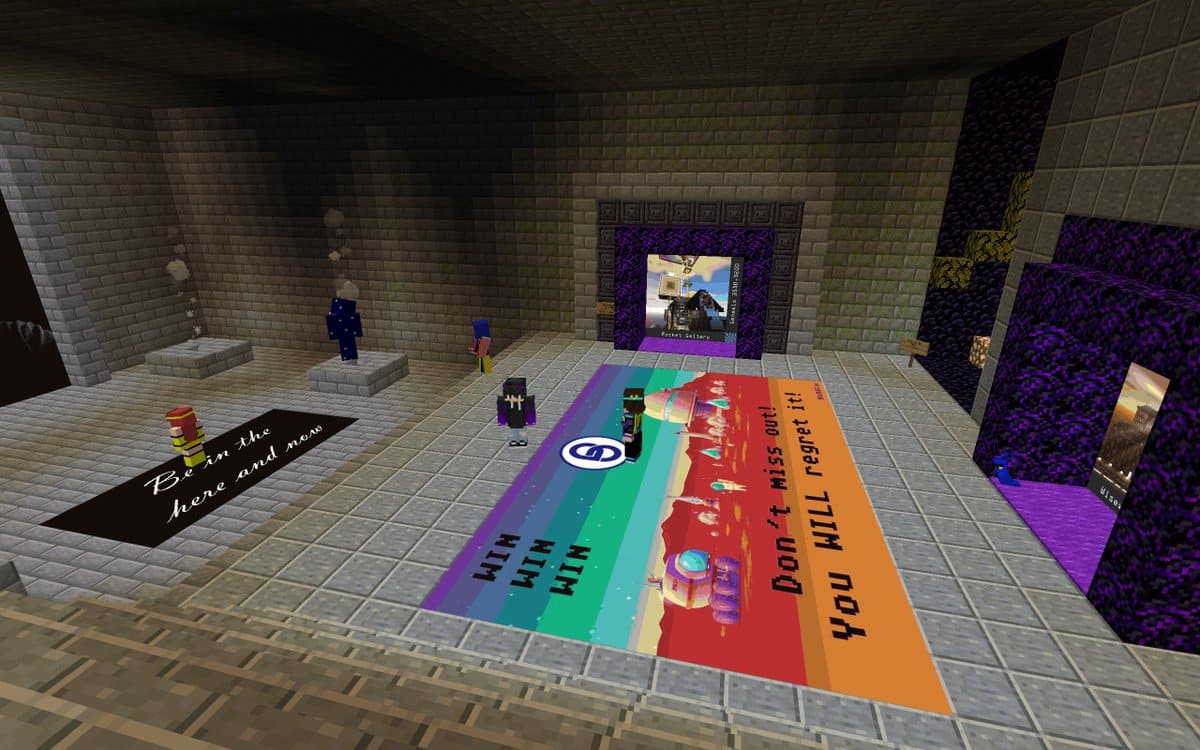 Hanging with some friends!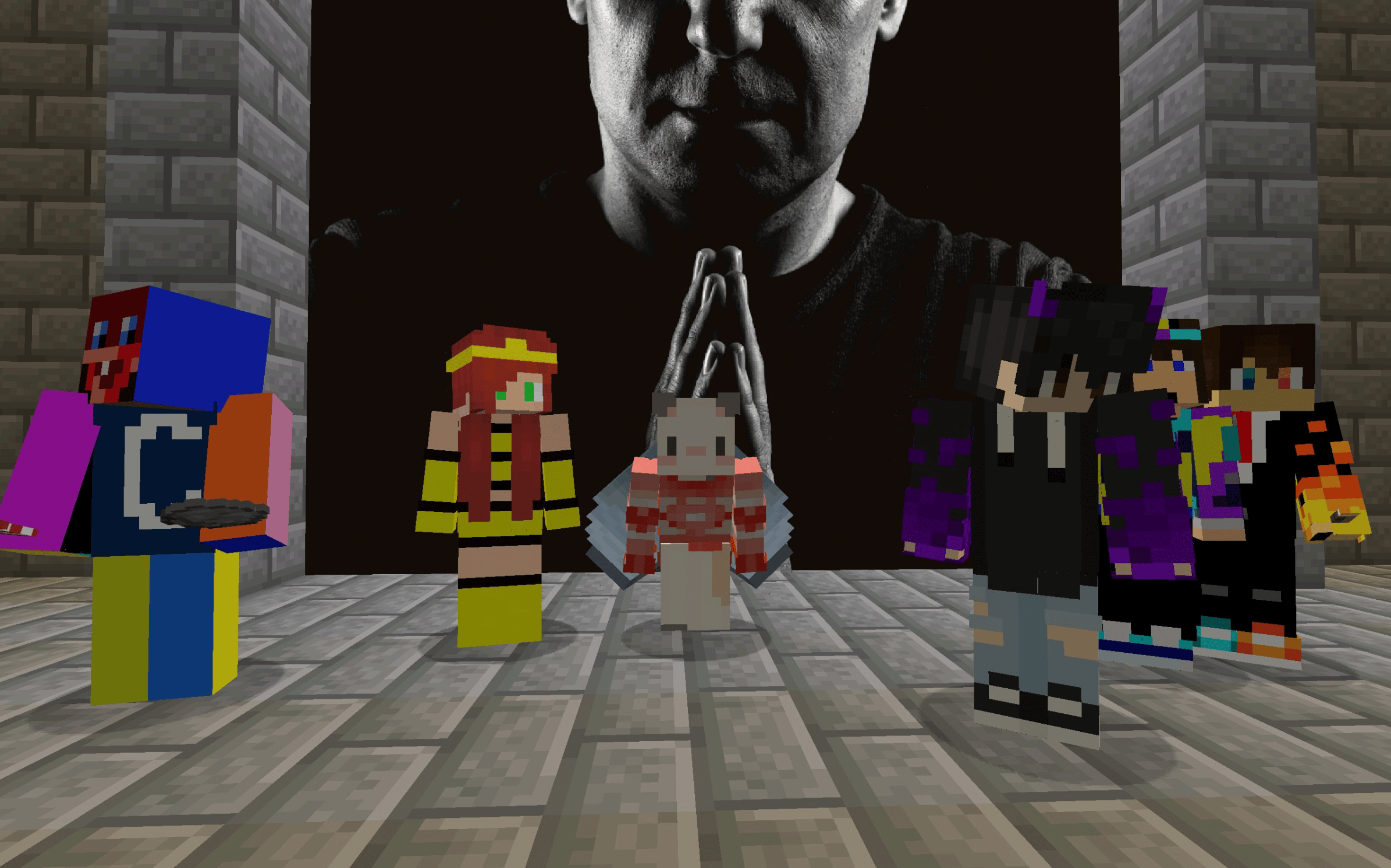 The Pink Gallery
Art Walk at the Pink Gallery, brought to you by The Rocket Gallery and featuring Subwoofer Lulaby!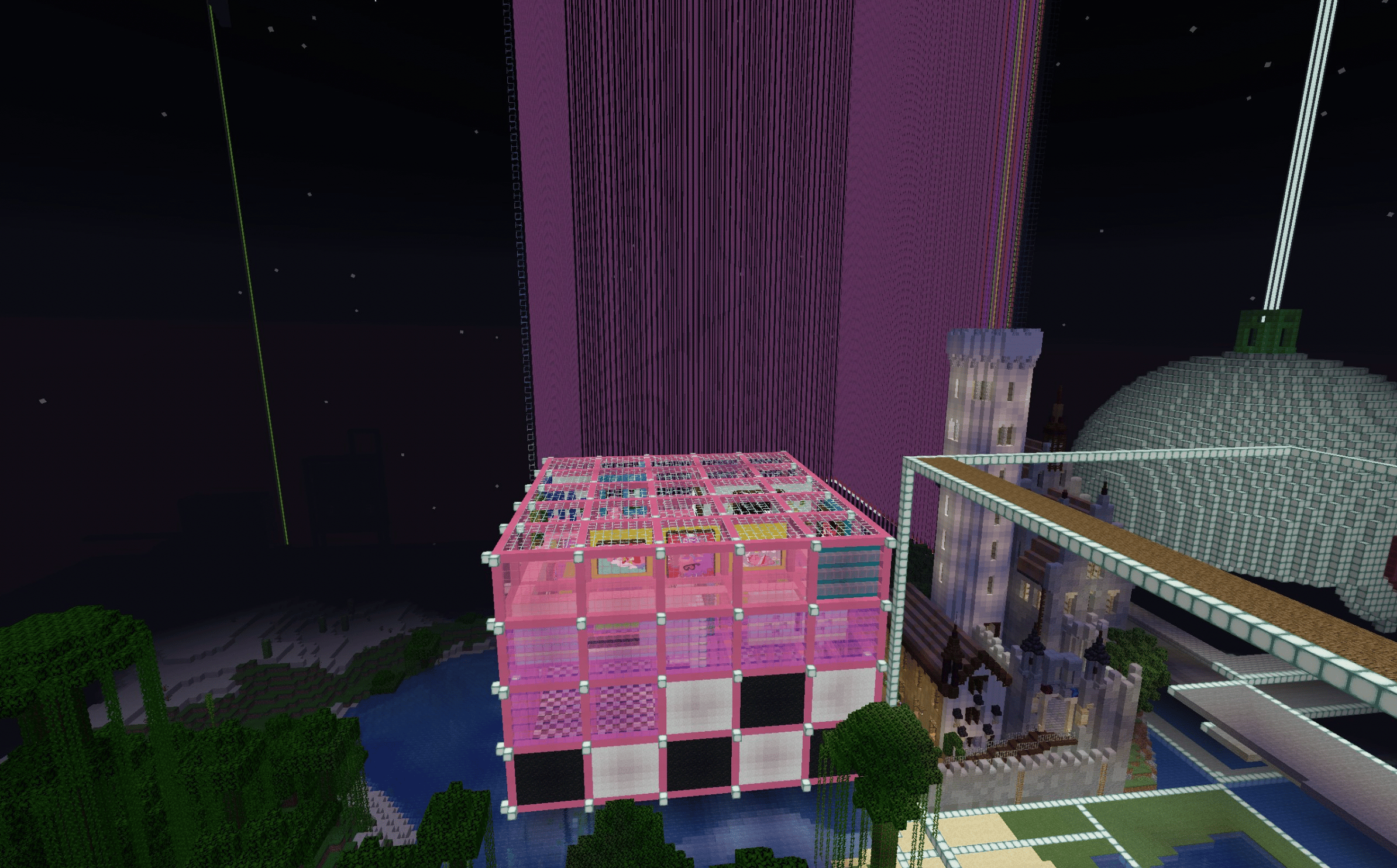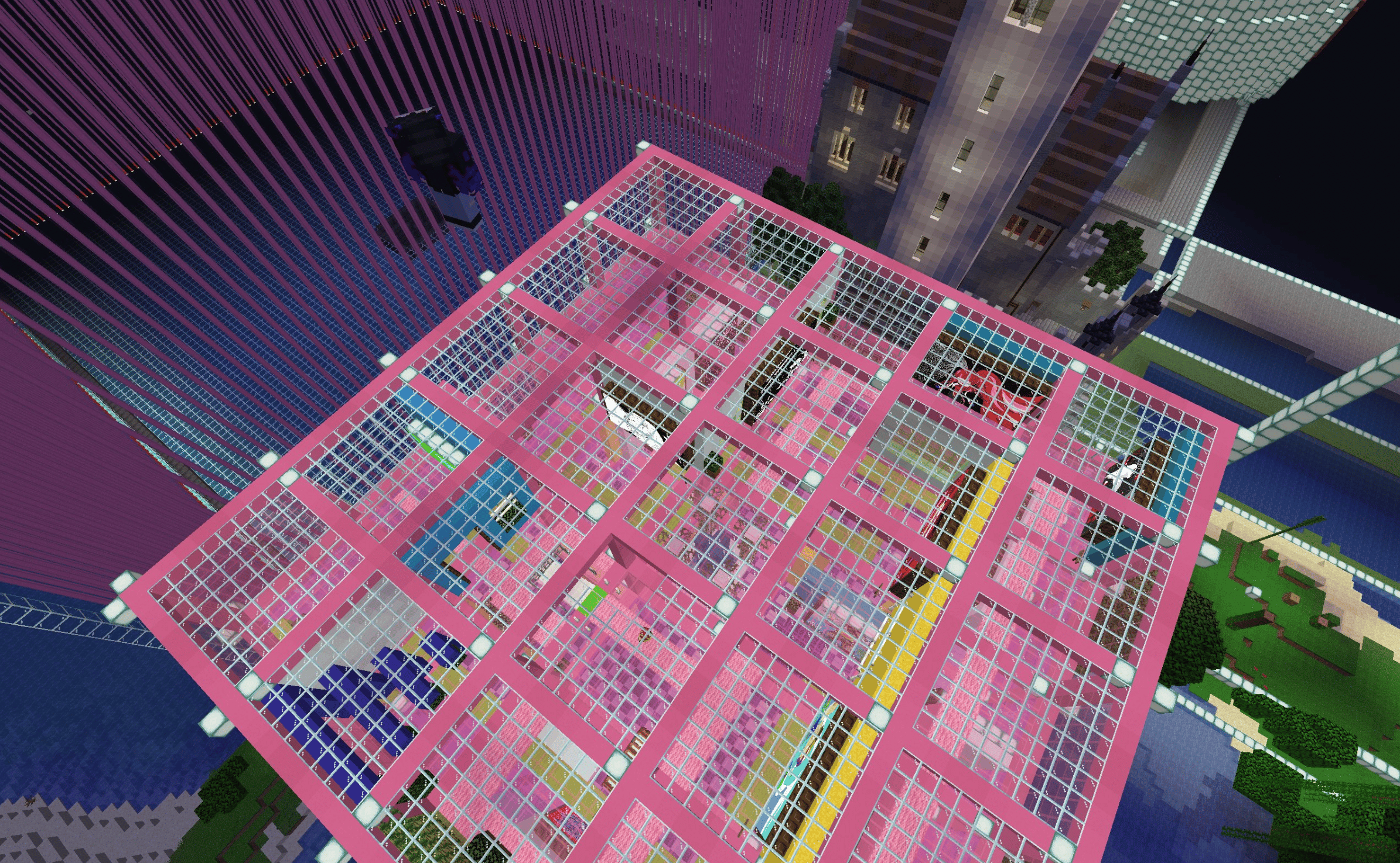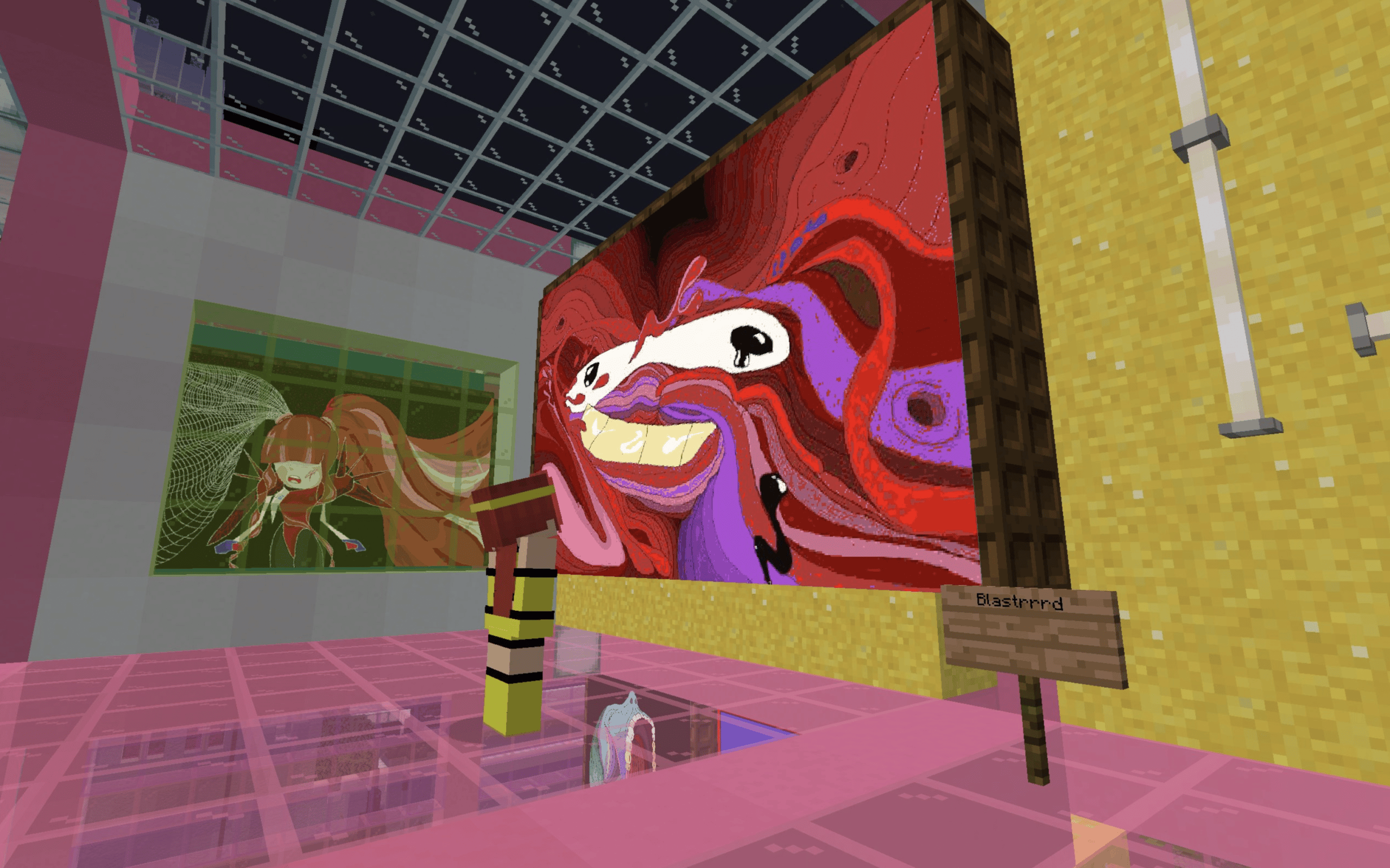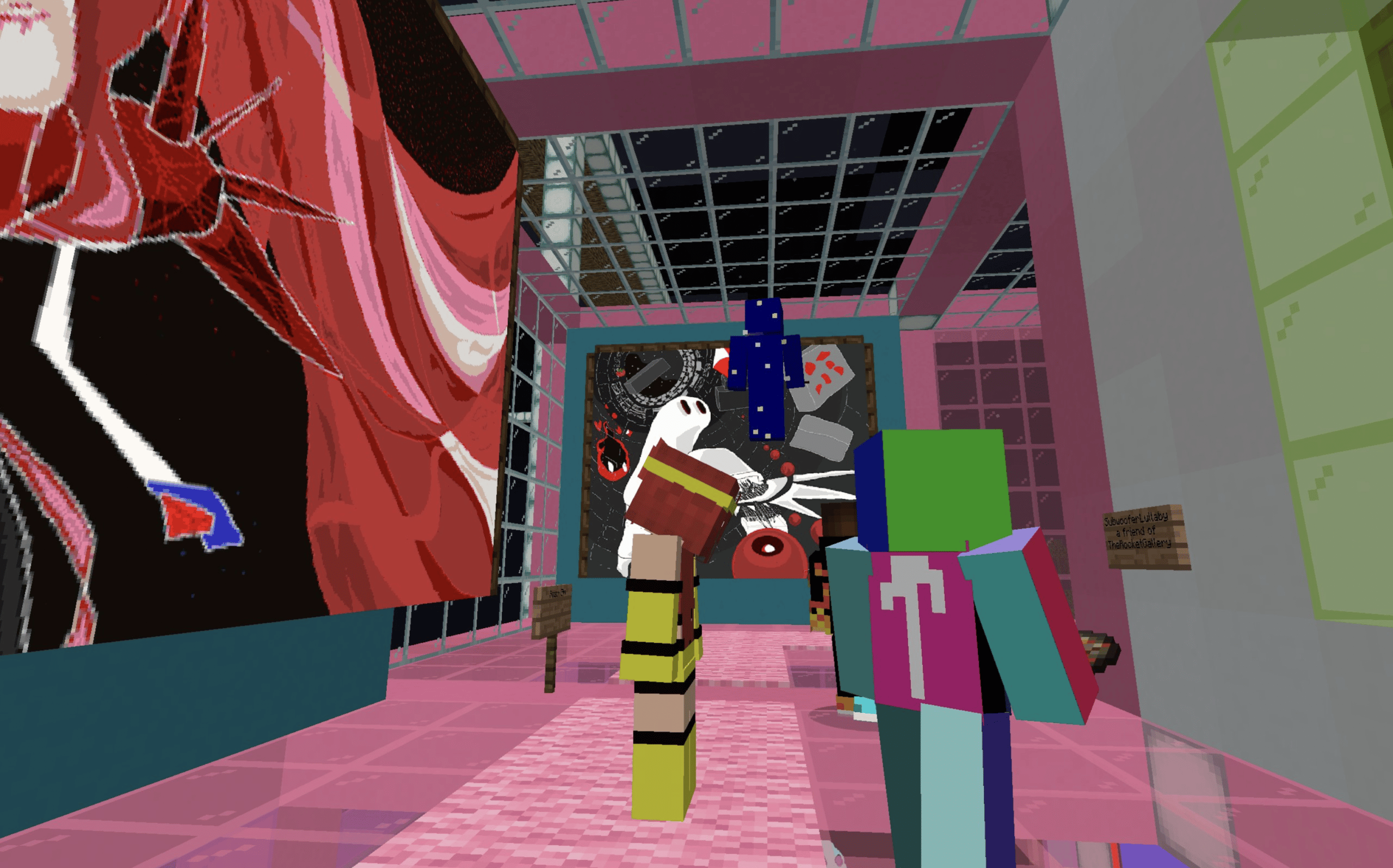 Look at that crowd!!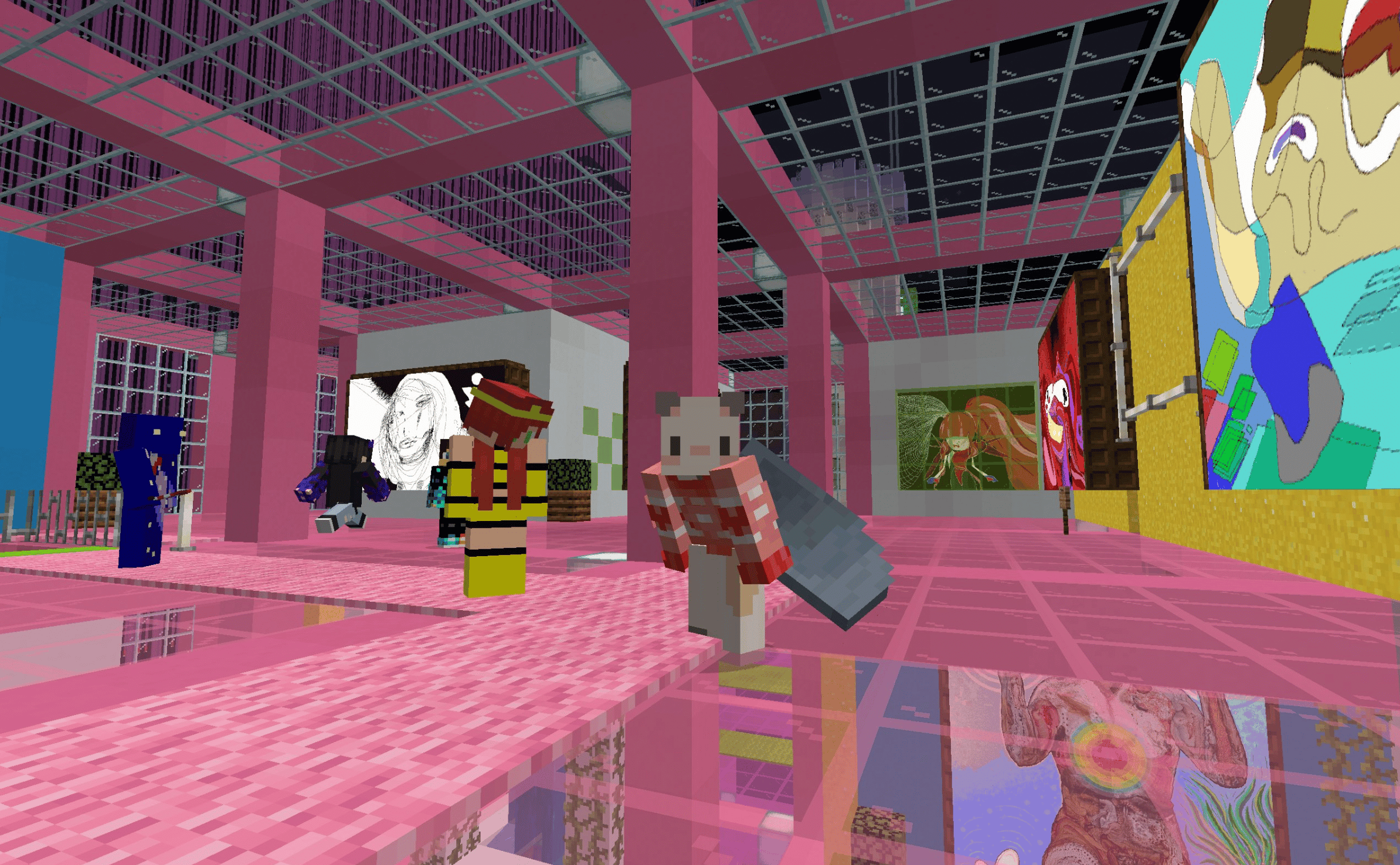 ArtVndngMchn's Brawl Gallery
Art Walk with Joey Chips! We could spend hours in the Brawl Gallery and ArtVndngMchn Amusement Park. Was I LOST in the art maze? Did I lose the group? Well, this is where I ended up… Not bad of a place to be lost…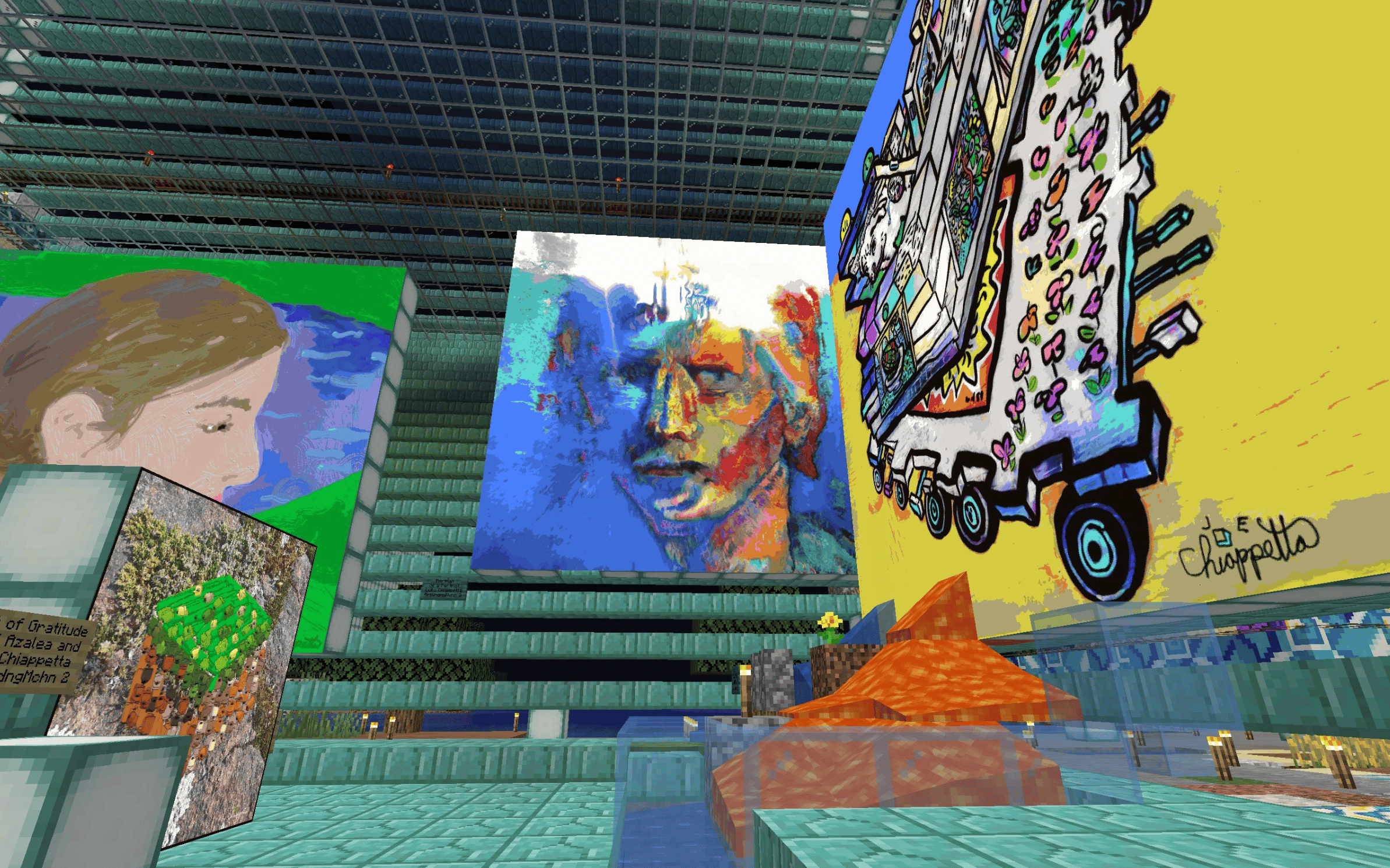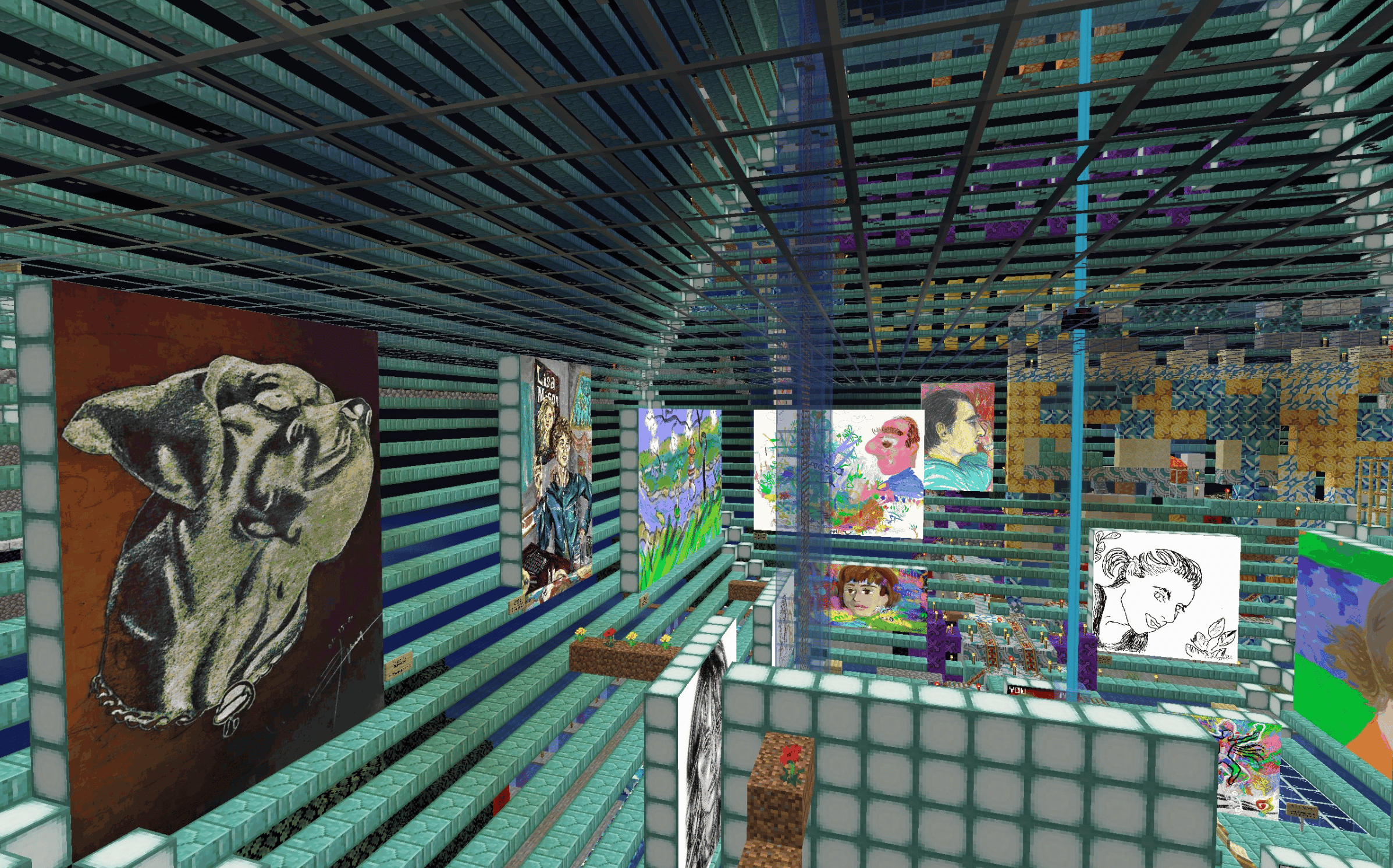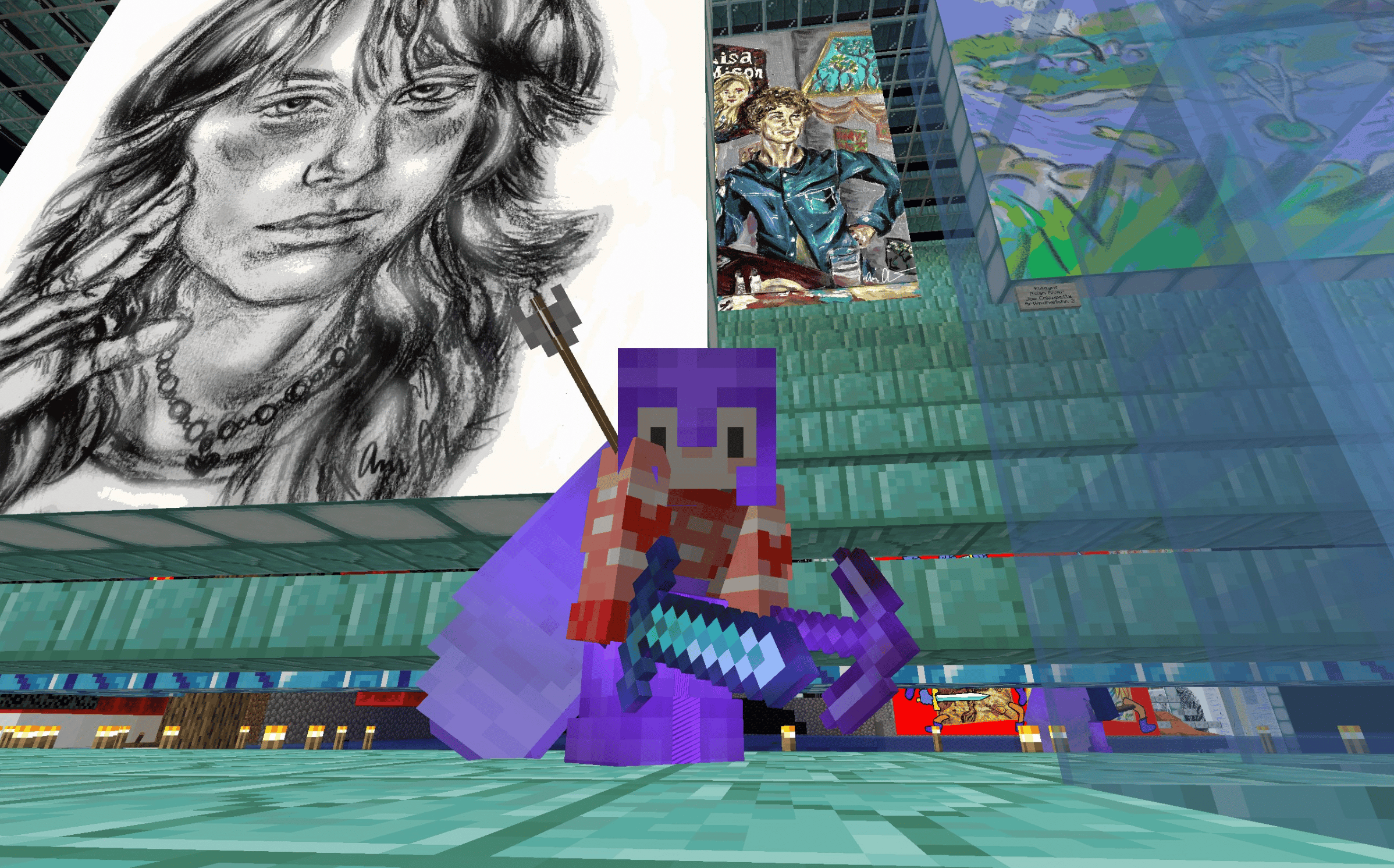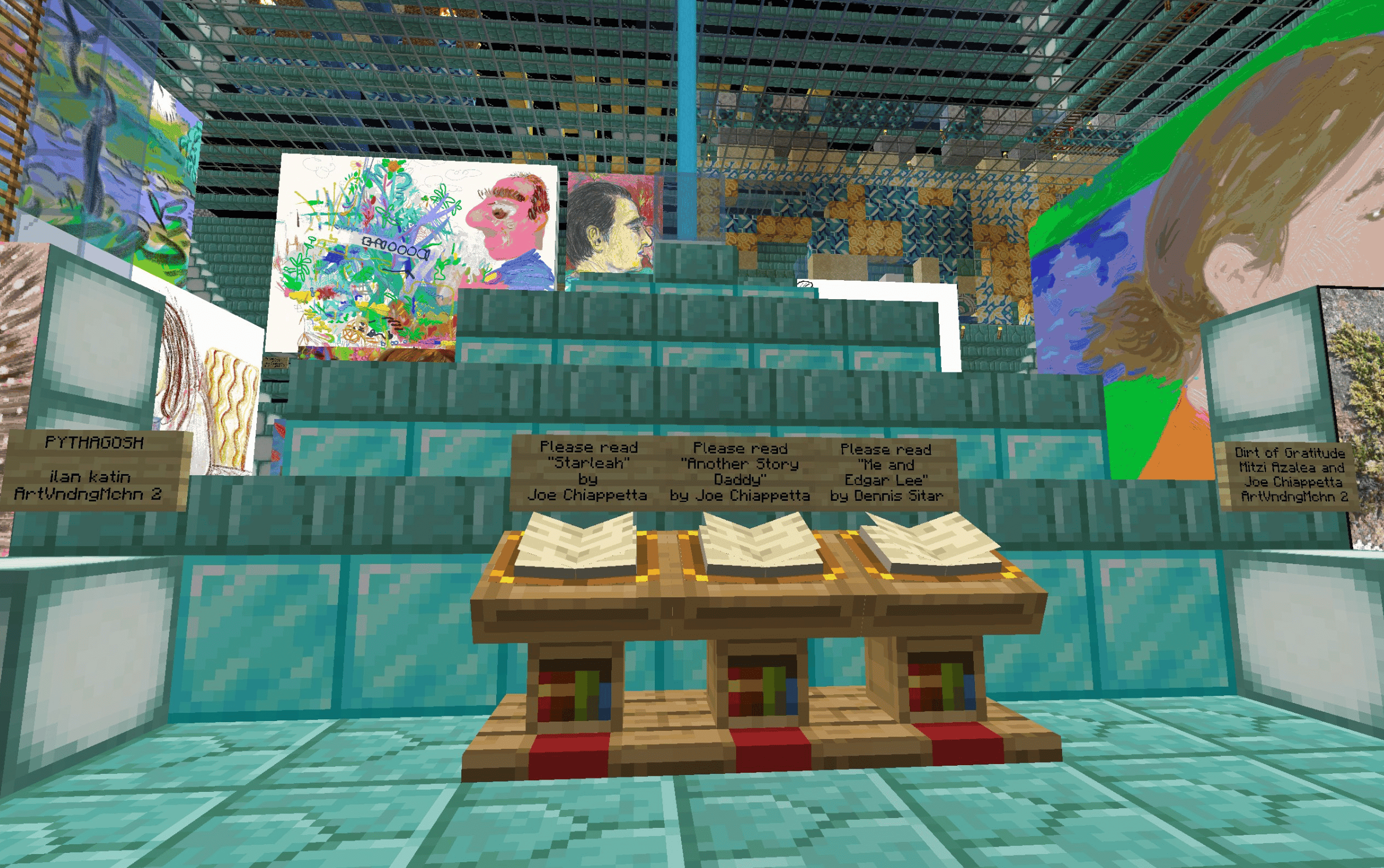 And check out the Russ in the bottom right corner.  Now that guy can fight…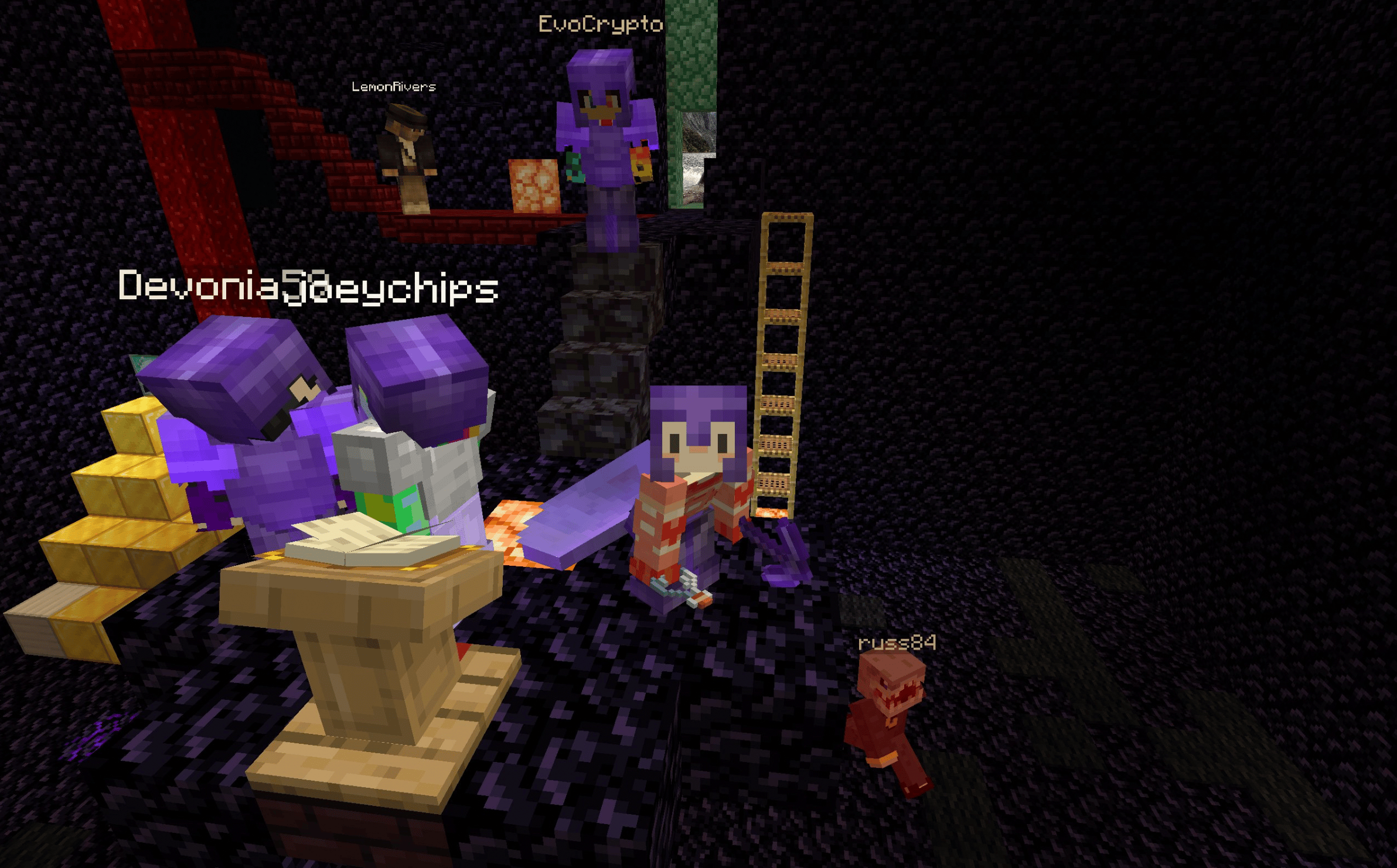 DesArt Gallery Experiencenz
Last but not least, I ran into Weap 101 and got a personal tour of The Uplift World Minecraft DesArt Gallery. DM me if you have trouble finding specifics or see The DesArt Experiencenz featured article over on the official blog. Looking forward to revisit.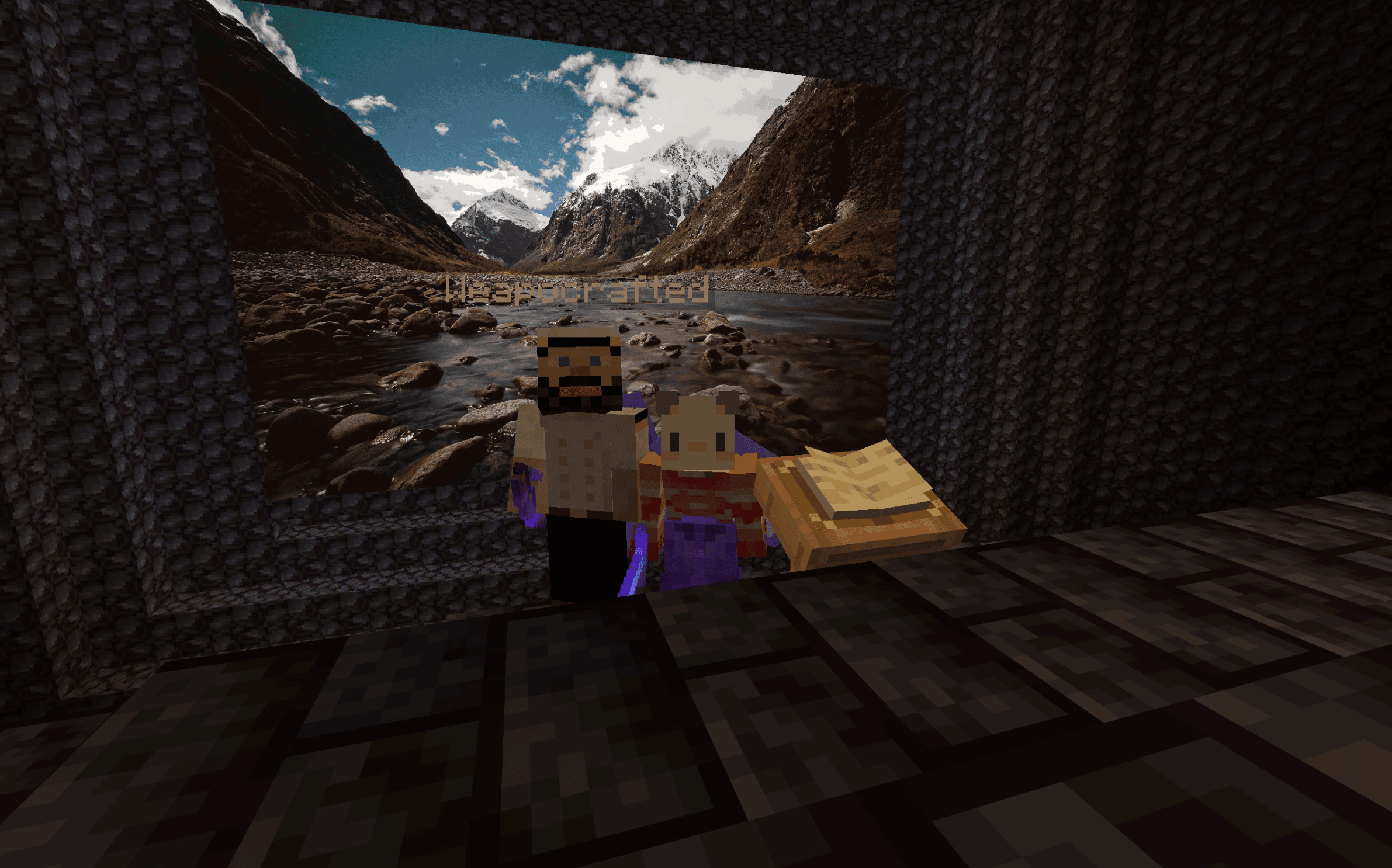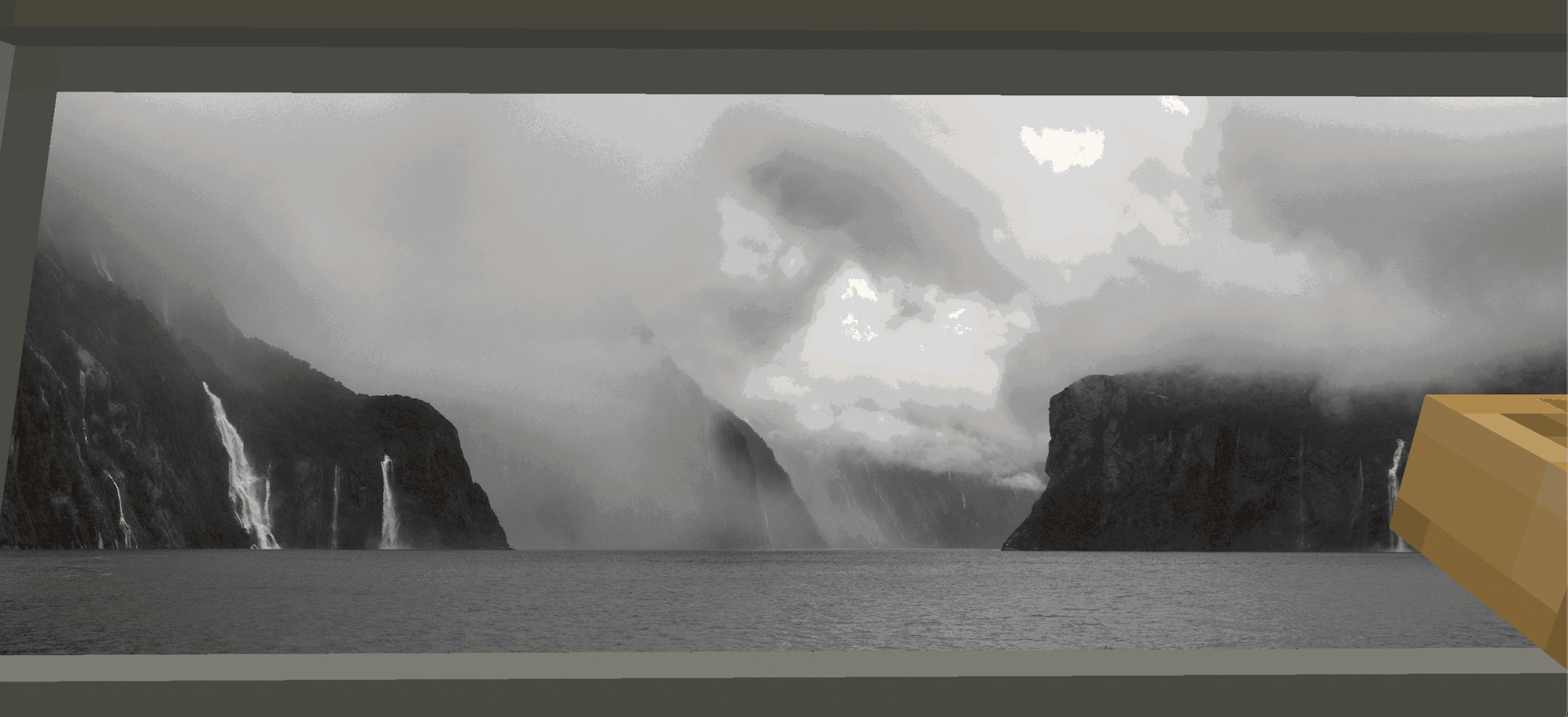 Community Support and Sentiment
For the very first art walk the turn out couldn't have consisted of a better crowd.  With the help of Soul of the Cat and the gallery curators this premiere to the First Thursdays Arts Walk was a super fun place to be with some impressive view experiences.  Here are just a few that were picked up over on Twitter from some of the very first attendees to this exciting new event series.
Welcome to my playground! @swedish_gold took me on a tour around our gallery in #minecraft. Incredible to see my artwork live in this neon-pink construction. #nft #nfts #minecraftnft #minecraftgallery #metaverse #nftart #digitalart #artist #psychedelicart #acidart #trippyart pic.twitter.com/5cz0cz7wuF

— 🥽Subwoofer Lullaby🥽 (@subwooferlulaby) July 7, 2022
Loved today's #ArtWalk in #TheUpliftWorld. Missed most of @joeychips Brawl Gallery, but the #DesART gallery was great! Worth the trip!
Got some tickets with @Devonia59mc and russ84. The one tour guide, tho, wasn't very informative. pic.twitter.com/Zqy3zttJWr

— LemonRivers (@LemonRivers0) July 7, 2022
Great time on the Art Walk last evening in The Uplift World. ClasseART Gallery, The Pink by Rocket Gallery, ArtVndngMchn, and DesArt Gallery Experiencenz.#ArtWalk pic.twitter.com/1b2sXlEXgp

— Devonia59 (@Devonia59mc) July 8, 2022
Up & Coming Uplift World Arts Walks
As for the tentative plan on art walks going forward, well generally speaking the idea is to run these on the first Thursday every month.  Should you have a gallery space in The Uplift or know of one that you think might be a great place for the group to head next, do get in touch with SouloftheCat in our official discord to explore how to go about getting on a future walkabout tour.
Special thanks to all those attended and helped out making the event a success.  And shout out to Soul of the Cat for an excellent first tour guide showing.  If you happened to miss this event we highly recommend you try as best you can to get into the metaverse and take a meander around solo.  It may not yield all the incredible context that was gleaned while on the actual tour, but some pretty impressive art and gallery spaces to take a gander at all the same.
That said, we really hope if you are an appreciator of art that sometime you will consider joining SouloftheCat and the many talented builders, artists, and shakers in their ambition to co-create one of the best gallery experience spaces in the whole of Web3.  Till that time again then, do take care and enjoy each and every minute until we have the pleasure to rendezvous once again right here on The UpLifter.

Each and every one of us in The Uplift World has our own journey and tale to tell about what this metaverse constitutes and means to us.  What is it for you that brought you to this place and keeps you here day in and day out in whatever you may be engaged with in your personal metaverse adventure.  Whether it is a series of builds across various regions, honing your business sense and entrepreneurial skills, or simply enjoying time mining, building, wandering about or completing quests and attending events with family and friends, we wanna hear from you via our submission forms about these Metaversal Ventures you have made it a point to engage and embark upon with us here in The Uplift World collective realm we call home.
The Uplift World Official Links
*Article curated by Jimmy D from photos and images of the First Thrursdays Arts Walk event by Cathy Breshears