THE CHIA HOTEL HAS ANNOUNCED THE THIRD FISHING DERBY — SLATED TO BE BIGGER AND BETTER THAN ANY THAT HAVE COME BEFORE!!
When
12pm ~ 5pm MST Sunday May 15, 2022.
Where
The Chia Hotel, UpLuft (850, 2950)
Participants & Admission
You need a FREE NFT to attend this event.  Please get in touch with Chiapet on Discord (Chiapet#6214)
Access
From UpLuft spawn, take the ChiaQuarium portal and then through The Chia Hotel portal
Organization & Rules
1) You must fish at Chia's Fishin' Hotel (UpLuft 850, 2950)
2) Show up with your best fishing rod, 1 weapon & an otherwise EMPTY INVENTORY. Help yourself to free food in the buffet should you desire it.
3) The Derby begins 5.15.22 at 12 pm MST.  The winner will be chosen shortly after 5 pm MST.
4) Message Chiapet#6214 on Discord a screenshot of your best fished inventory before you leave (See the points system below)
5) Prizes will be sent after the points are counted. Everyone however is a winner as whatever is fished can be kept.  There will be donation chests if you want to leave anything behind.
The Fisherman's Tally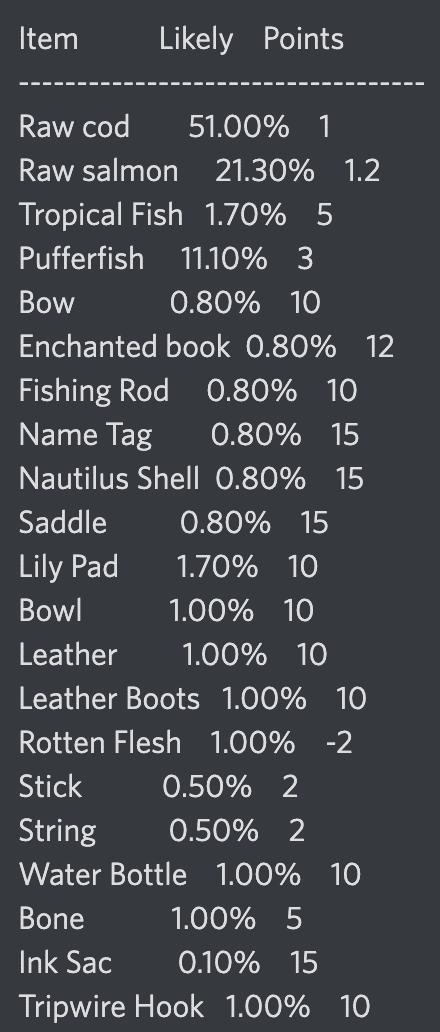 Prizes
First: 3 million UPLIFTIUM
Second: 2 million UPLIFTIUM
Third: 1 million UPLIFTIUM
The Venue
What to Expect
Not quite sure what to expect?! Well, simply hop on into the features from the Second Fishing Derby below to get a feel for all these events have become.
Welcome to the World of Uplift Events
Have an Uplift Event of your very own in mind?  From PVP fighting, to ice track and other races, gallery showings, and pretty much any other types of event you can envision hosting or being a success in The Uplift World, don't be shy and let us know. We are always open for considering a multitude of event ideas to collaborate on helping our communities in the metaverse expand and grow!

The Uplift World Official Links
*Published by Jimmy D