Woke up this morning to a message from a fellow UpLifter asking if I might be inclined to find the time meet up somewhere and do the whole selfie thing.
For those that have been paying attention, you'll notice that I personally am not of the mainstay selfie crew.  Interestingly enough, this likely reflects my real life tendency for keeping myself out of my own photos, and to be honest usually excluding people in general. In fact, one of the things I am trying to work on behind the scenes is a series of photographs that I have taken across various parts of the world that I'm hoping to bring to a special and unique NFT line, one which likely has almost no people in the photographic mix.
Again, nothing against people who do this sort of thing, as some of my favorite photos to actually ponder are the faces and expressions of people I have never met, whether it be from the professional or casual photographers lens, but it is just not something that is common place in the style with which I live my life.
All that aside, waking up to a message from Chia wondering if I was interested to come be part of his ever growing Uplift World photo collection of various personal meetups across the metaverse really spoke to me.  I've known Chia for a while now and covered some of his many fantastic builds across the metaverse.  Following the Lift Off auctions which were recently held the area around The Chia Hotel has sprung to life across multiple plots in an interconnected web of grandeur that is truly next level.  One of the most intriguing images I've come across recently was through the process of documenting The LemonRivers Second Fishing Derby Event Scrapbook, an ode to one of many Chia meetups and events taking place in the Uplift.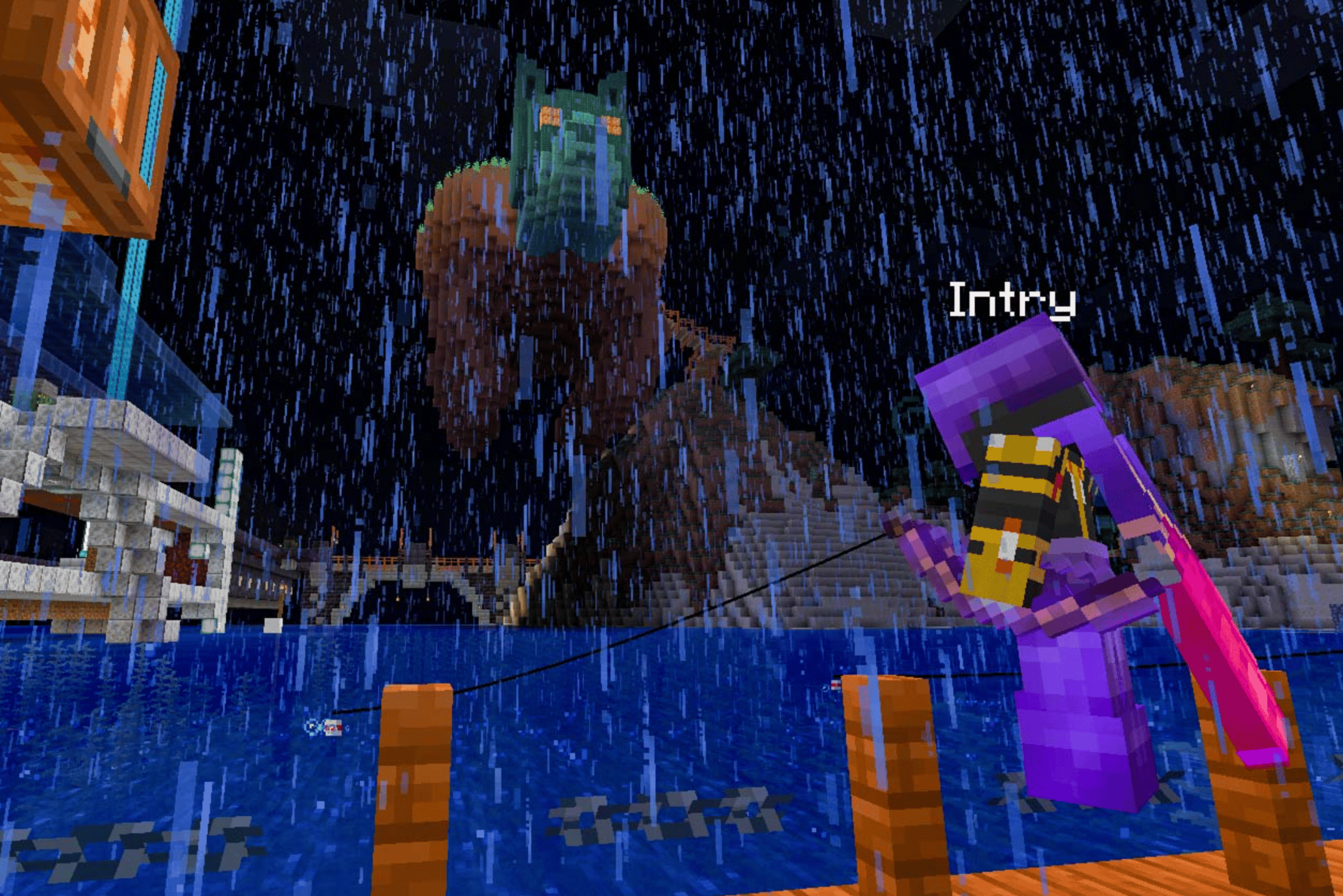 Having not spent much time in that specific area beyond The Chia Hotel feature coverage, the image itself was quite daunting in its depiction of Intry being watched from far off in the distance by some colossal yet to be determined friend or foe.  You can imagine my surprise when I found out this was actually a work in progress by Chia himself set up to be a flower shop of all things.
A short time ago I was informed that Chia's Flower Shop was finally finished, but being head down over in Gratitude with tearing back my own rail in a dual restorative effort towards natural landscape and an easy resource collection to extend the Gratitude SkyRail, I hadn't yet had time to wander over and check it out.  In addition, I too had a couple plots in the area just south of the rail that Chia had recently been revamping back towards a closer natural state that I also wanted to make my way to see.  Thus the request to jump in world and find Chia for a photoshoot couldn't have come at a better time.  We are after all not only neighbors in the UpLuft Estate he has been grinding out, but also along a couple key points of the Gratitude SkyRail that the extensions will be made.  Thus finally having this opportunity to find time to hang out in world was already high on my priority list.  When opportunity knocks as they say…
With a bit of time on my side I decided I would take the portal path down south, so off to UpLuft spawn I went.  As luck would have it Chia and a few others were actually already in the area and so we straight to letting the portal hopping begin.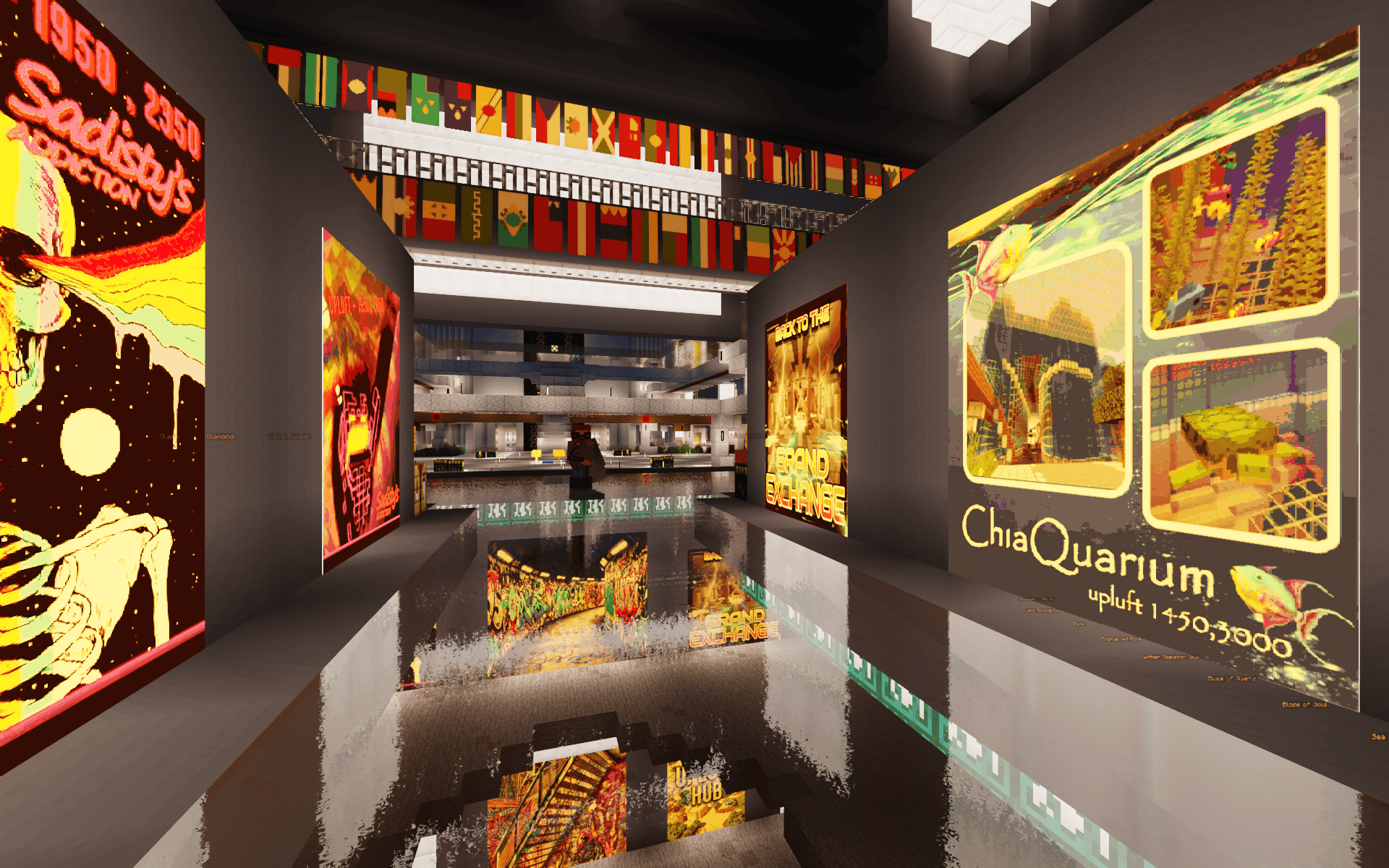 The first place we headed was to another work in progress, this one a gallery.  With some art displayed already by LemonRivers and others we took a bit of a wonder around various floors.  I'll be back here again sometime soon, as word on the street has it that Gkid will have a full floor display going in very soon.  Despite being a work in progress, what is already there doesn't disappoint.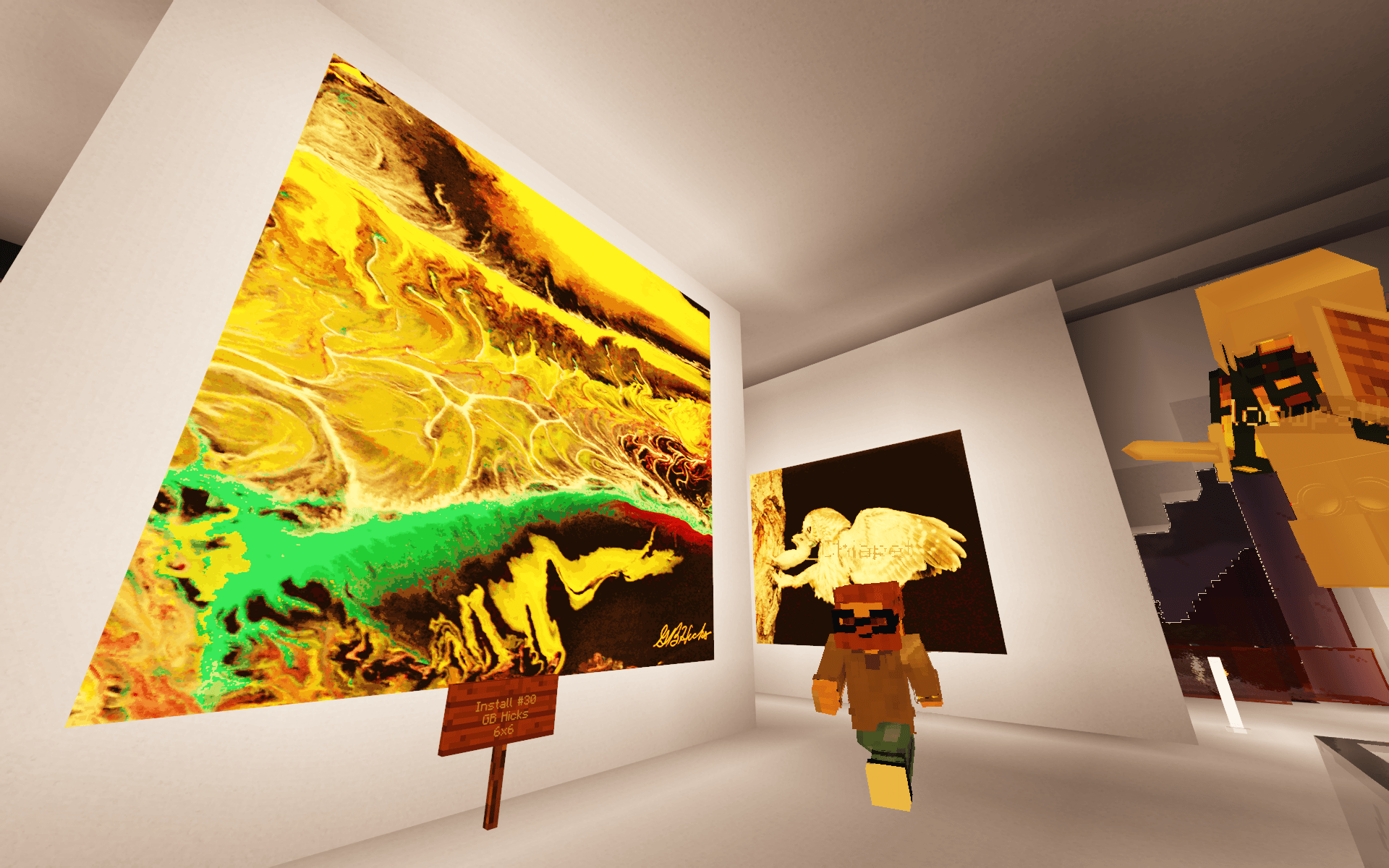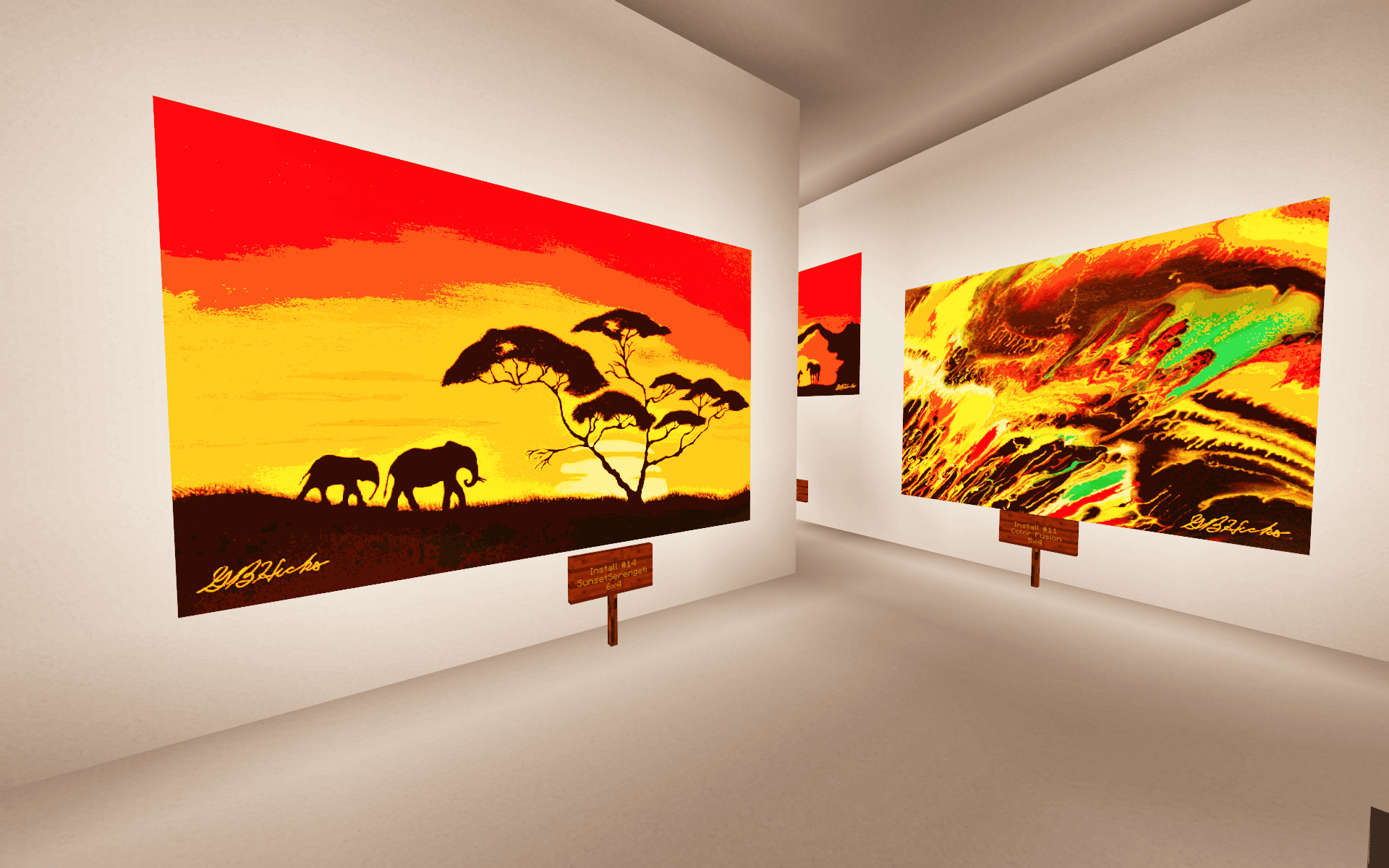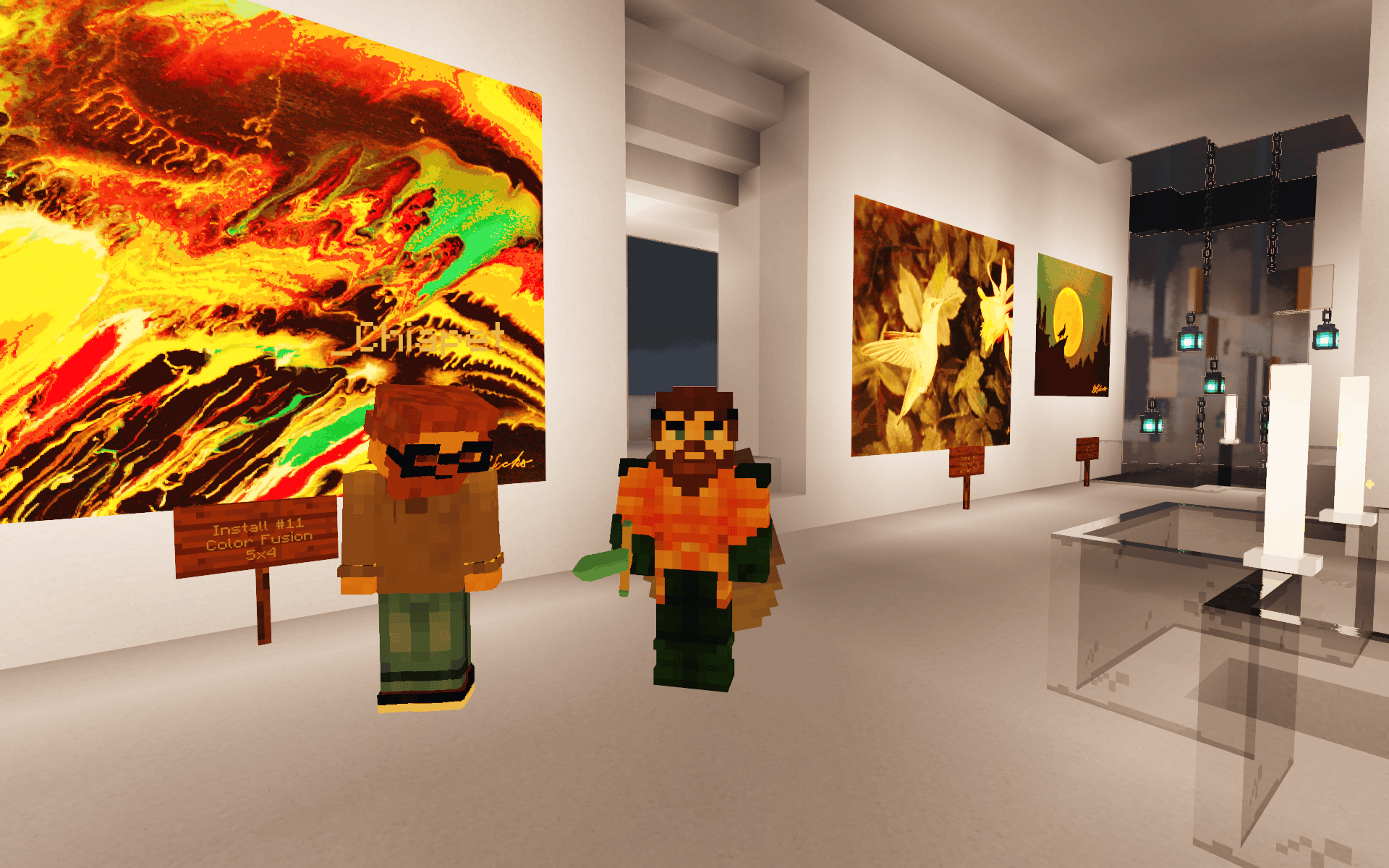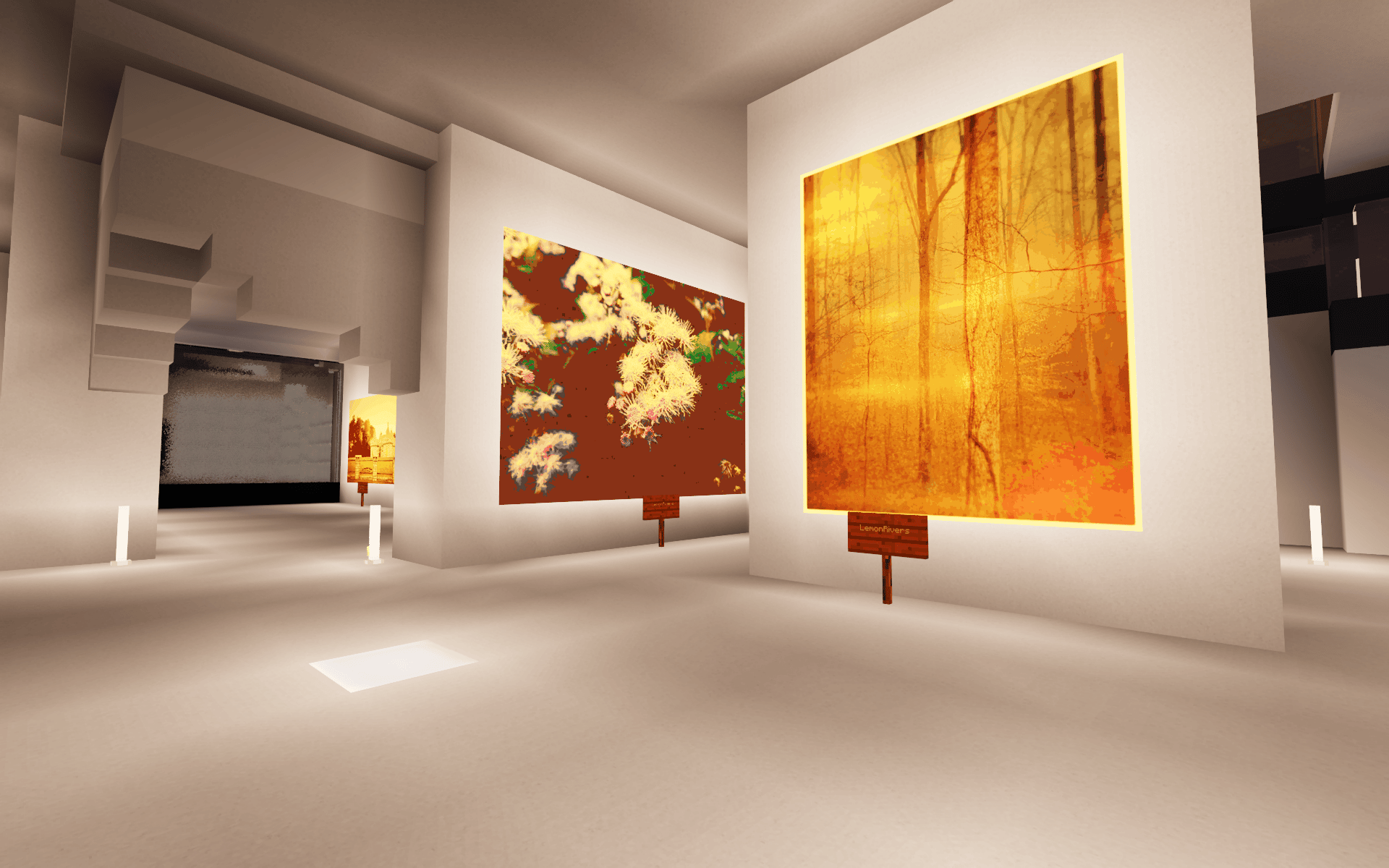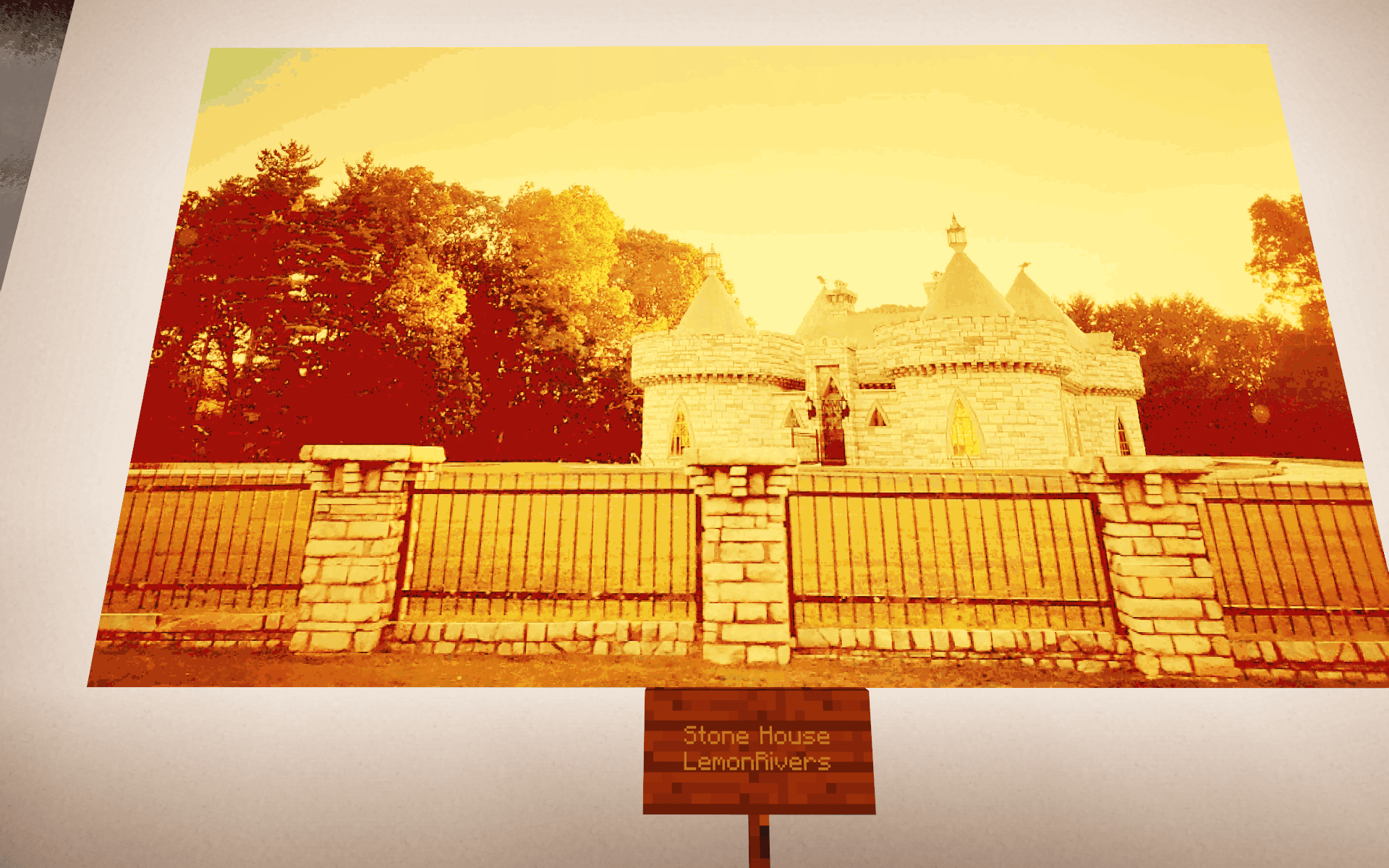 From there we headed out the the main track area and along the newly manicured landscape west towards the flower shop. It really is a pretty impressive place to wonder about at night all lit up with a plethora of lights at play with the twinkles from within th darkness in the air and reflections mirrored from the waters below.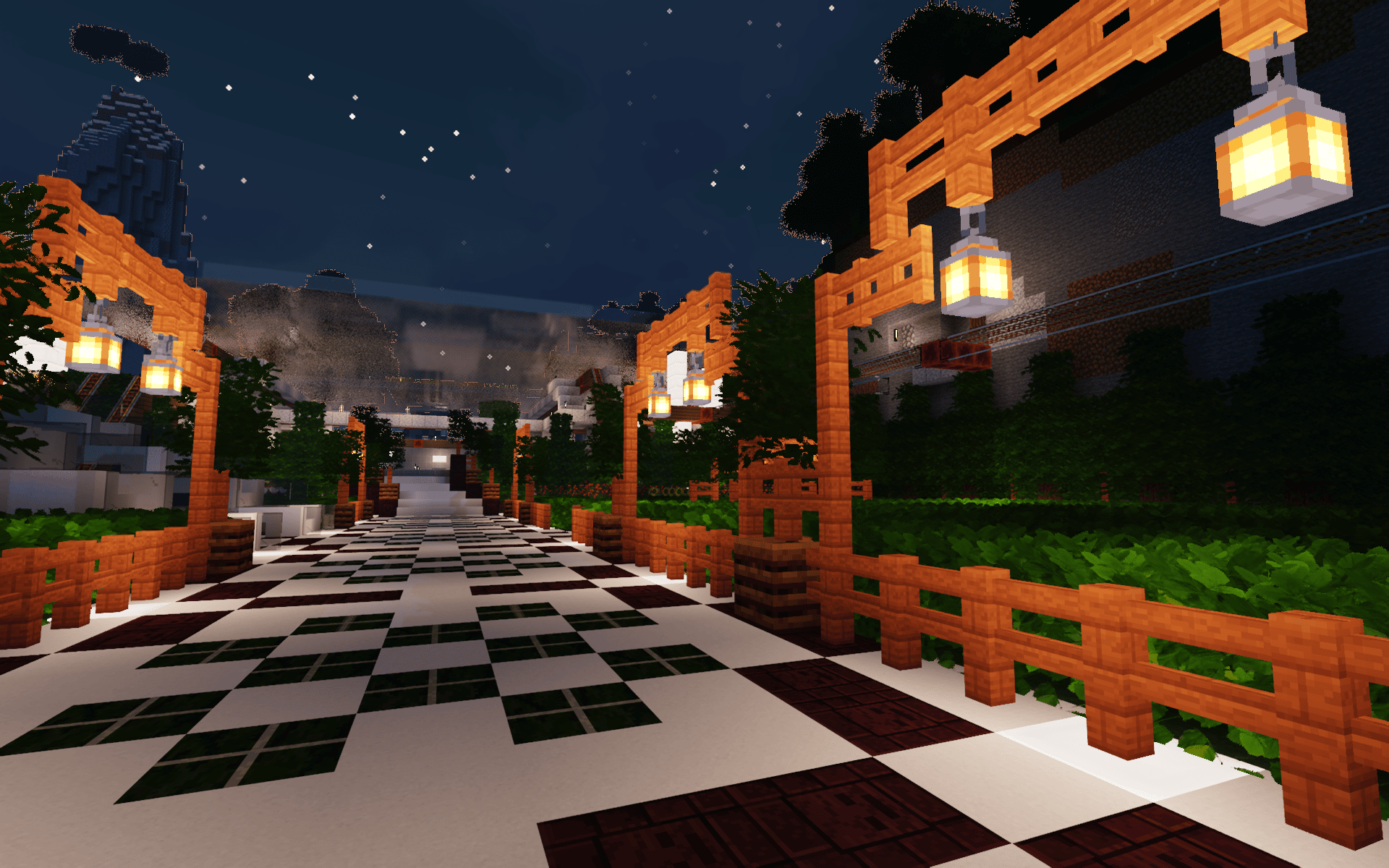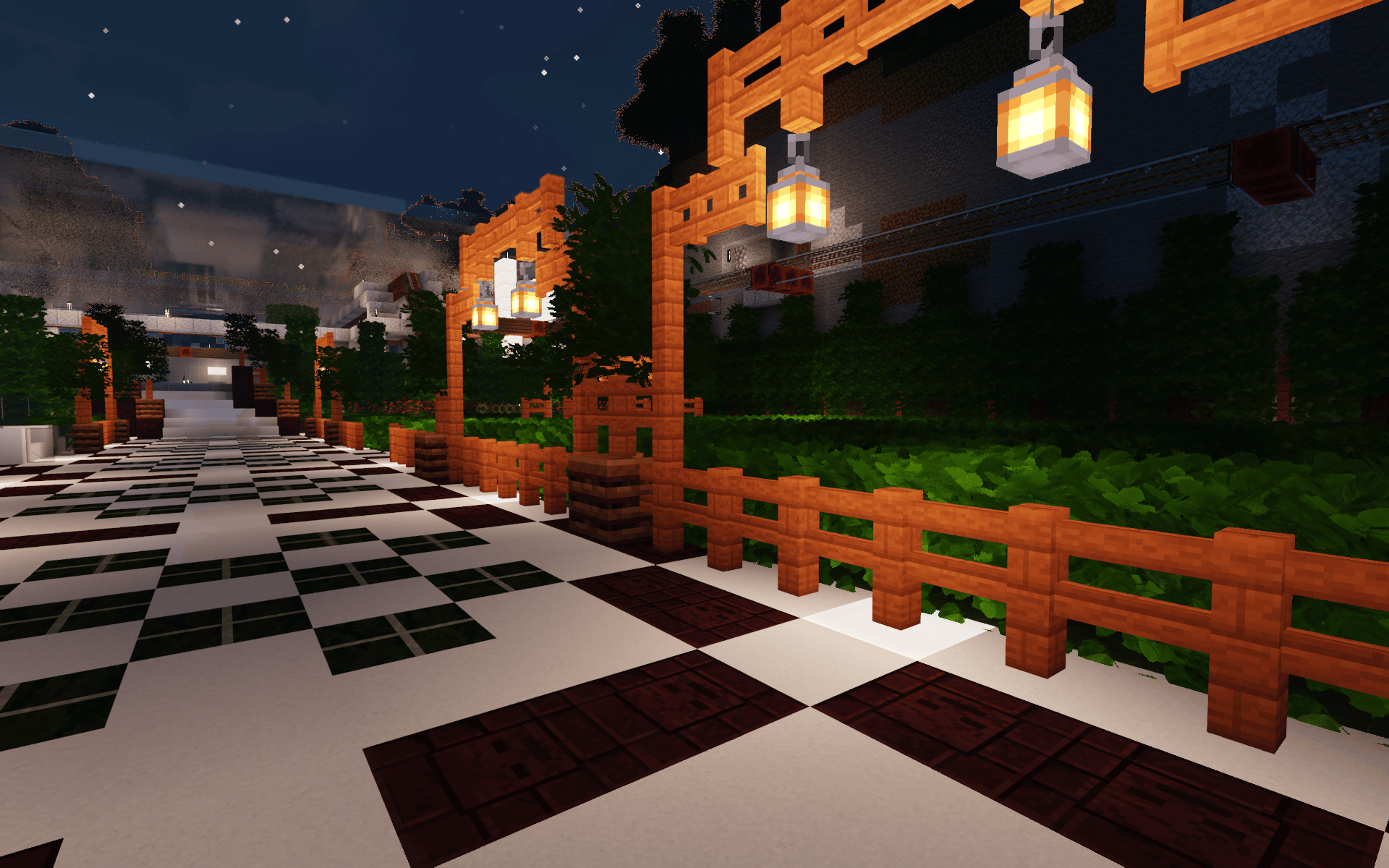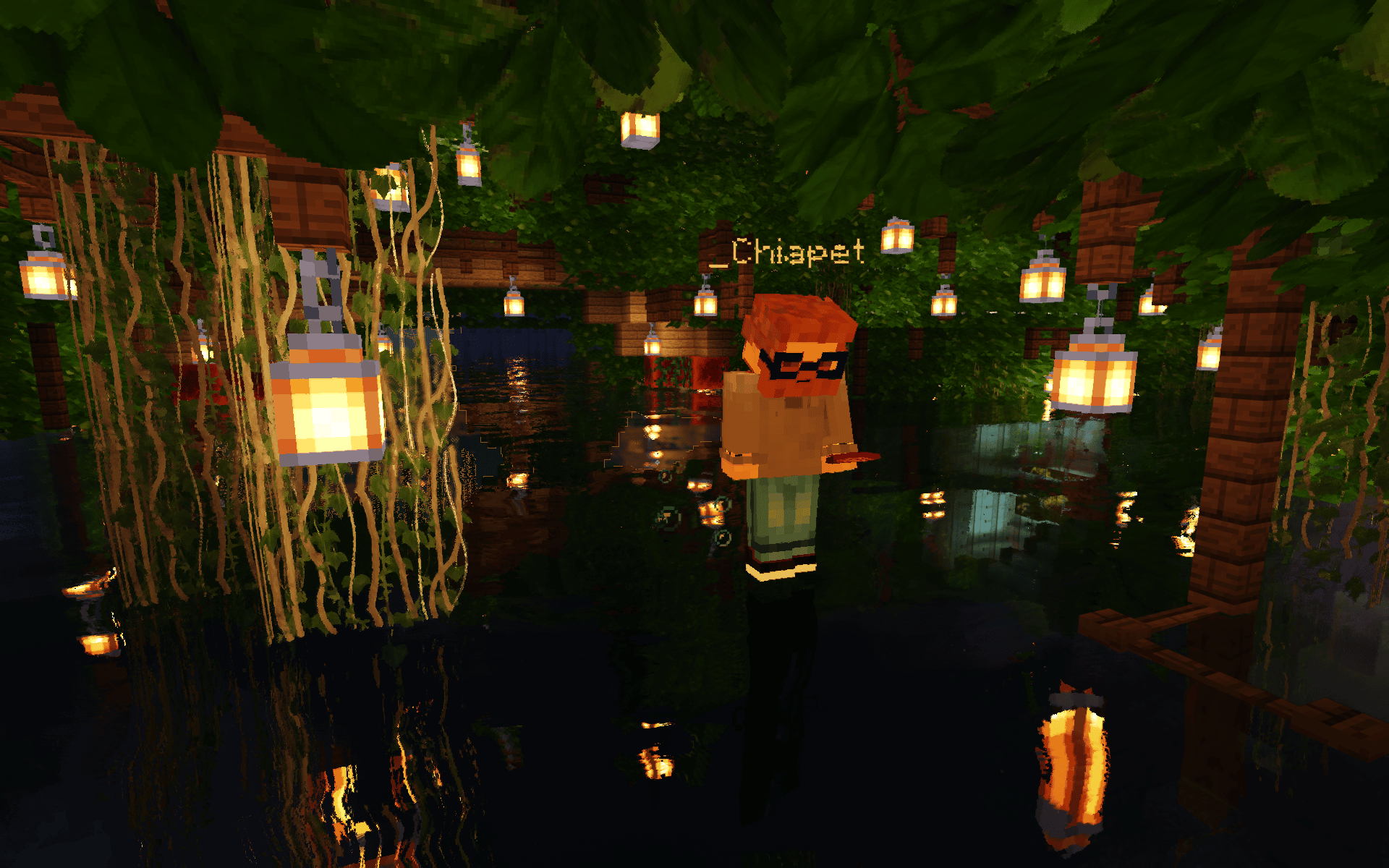 We actually got the timing just right and were able catch the sun coming up from just in front of The Chia Hotel over the gardens boarding the gallery.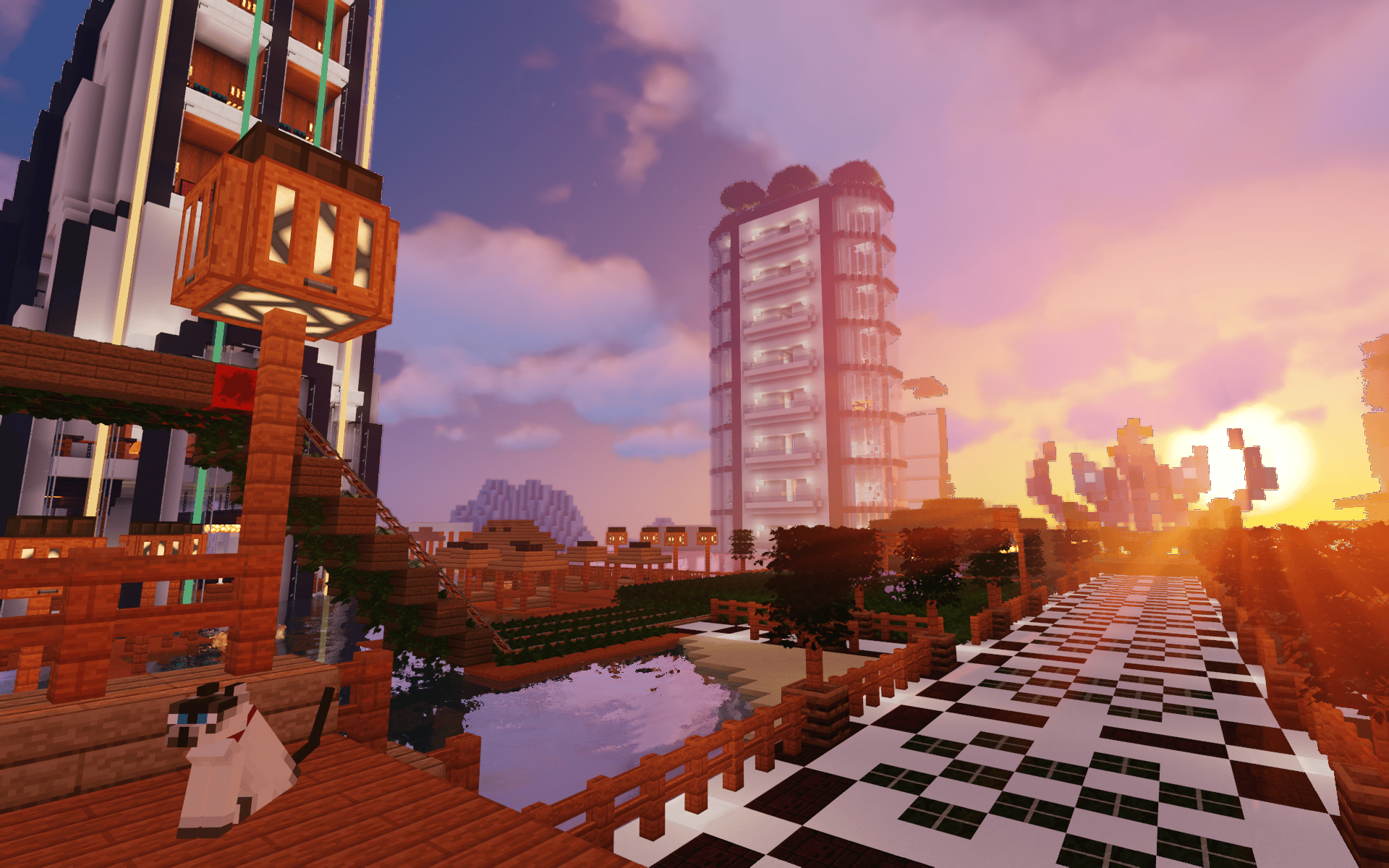 Not quite as ominous as I remembered, the flower shop looks pretty cool in the morning hours standing adjacent to the hotel.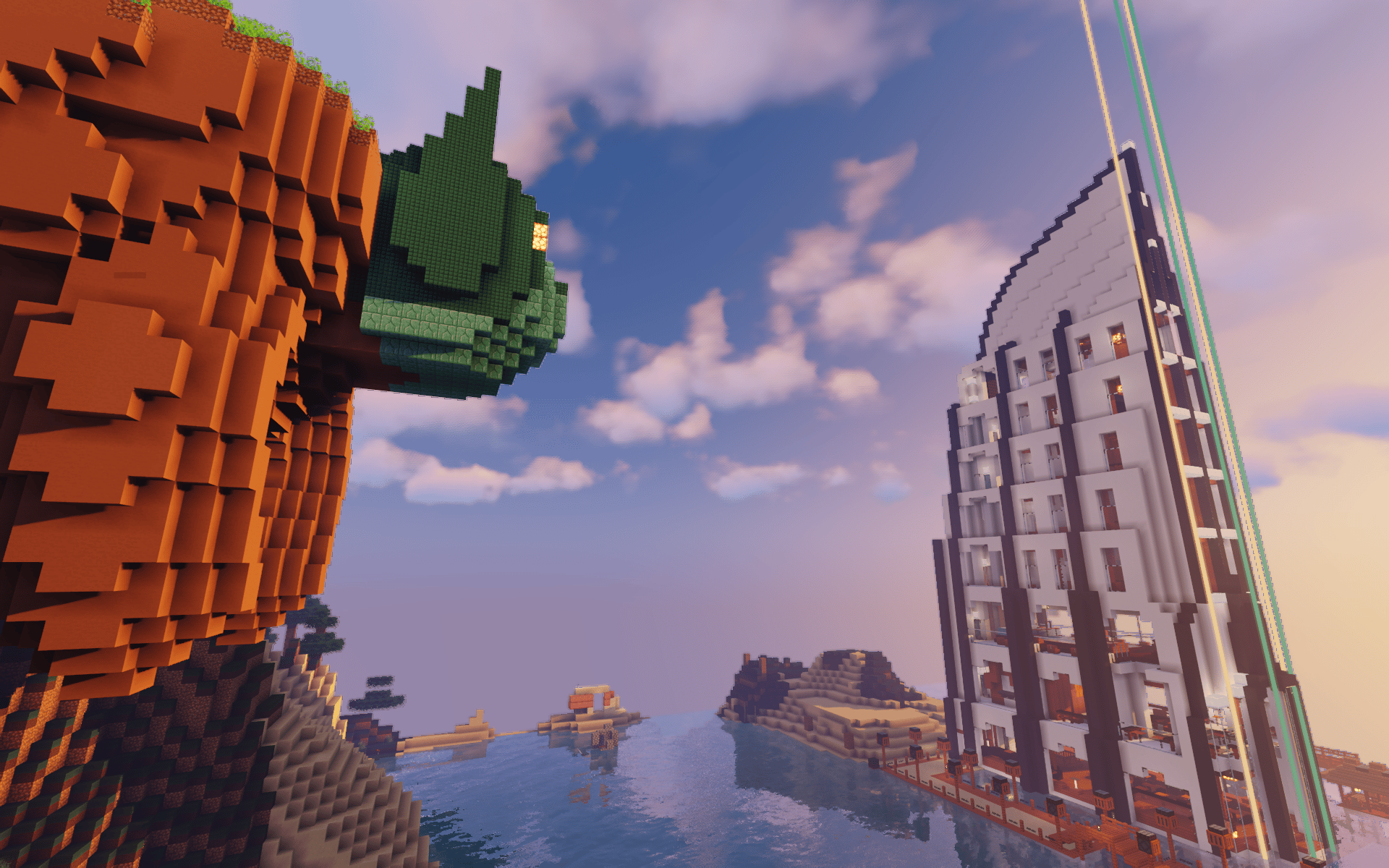 Personally I didn't really know what to expect as we headed up the pathway towards the shop within this giant cat, but it surely wasn't the brilliance that awaited. The contrast of the colors and light that make up the palate of building blocks and shop inside truly is work of art all in itself.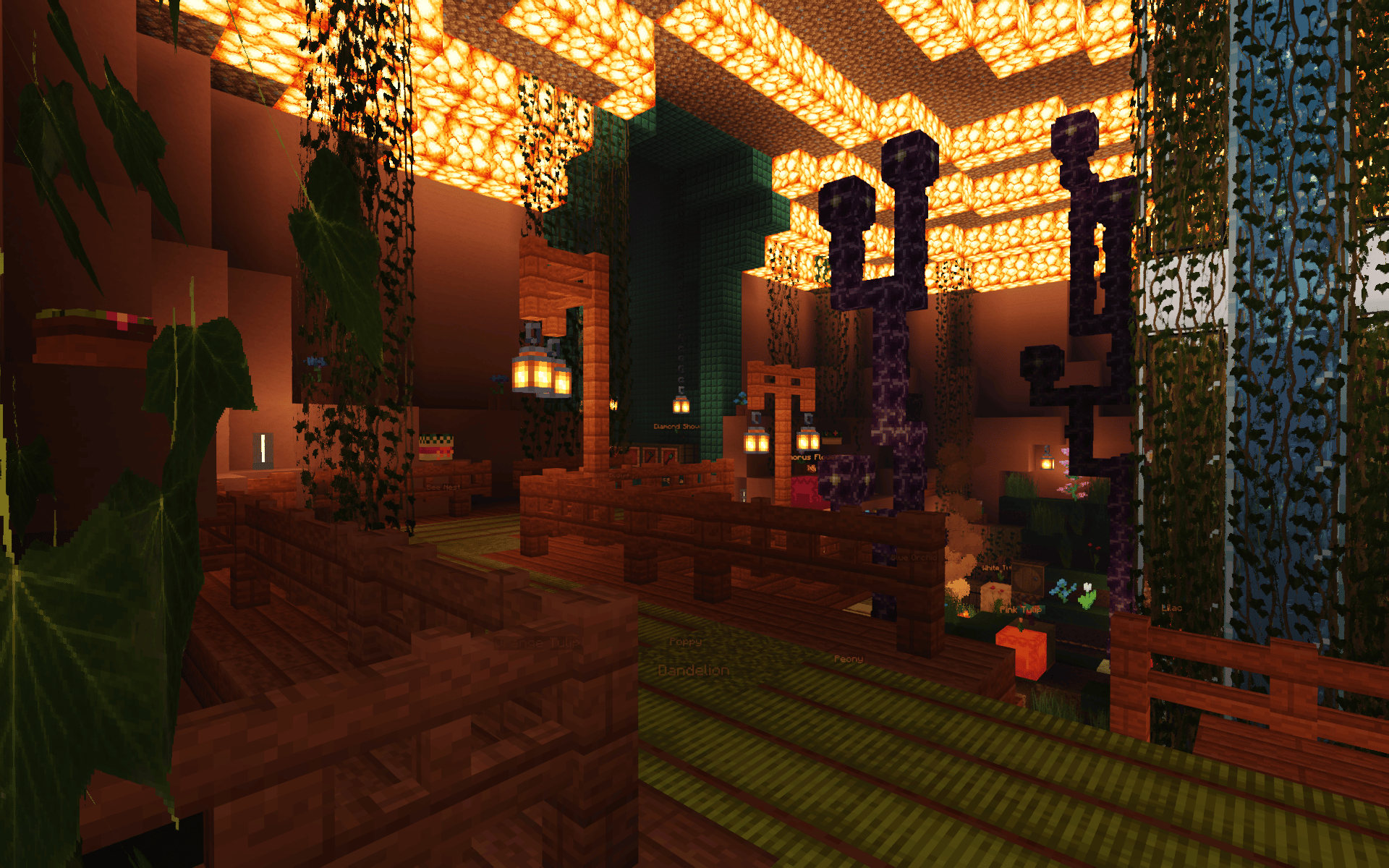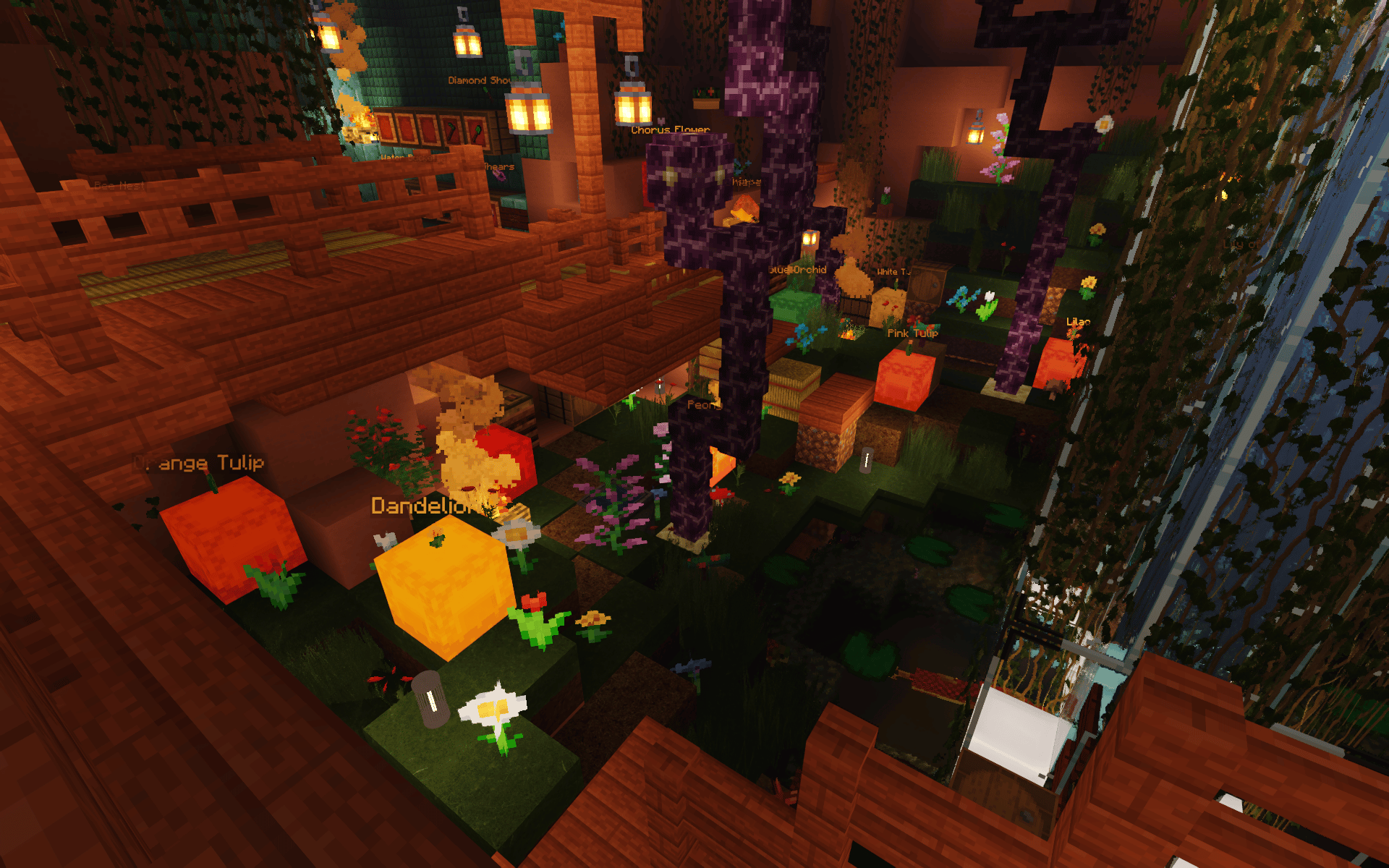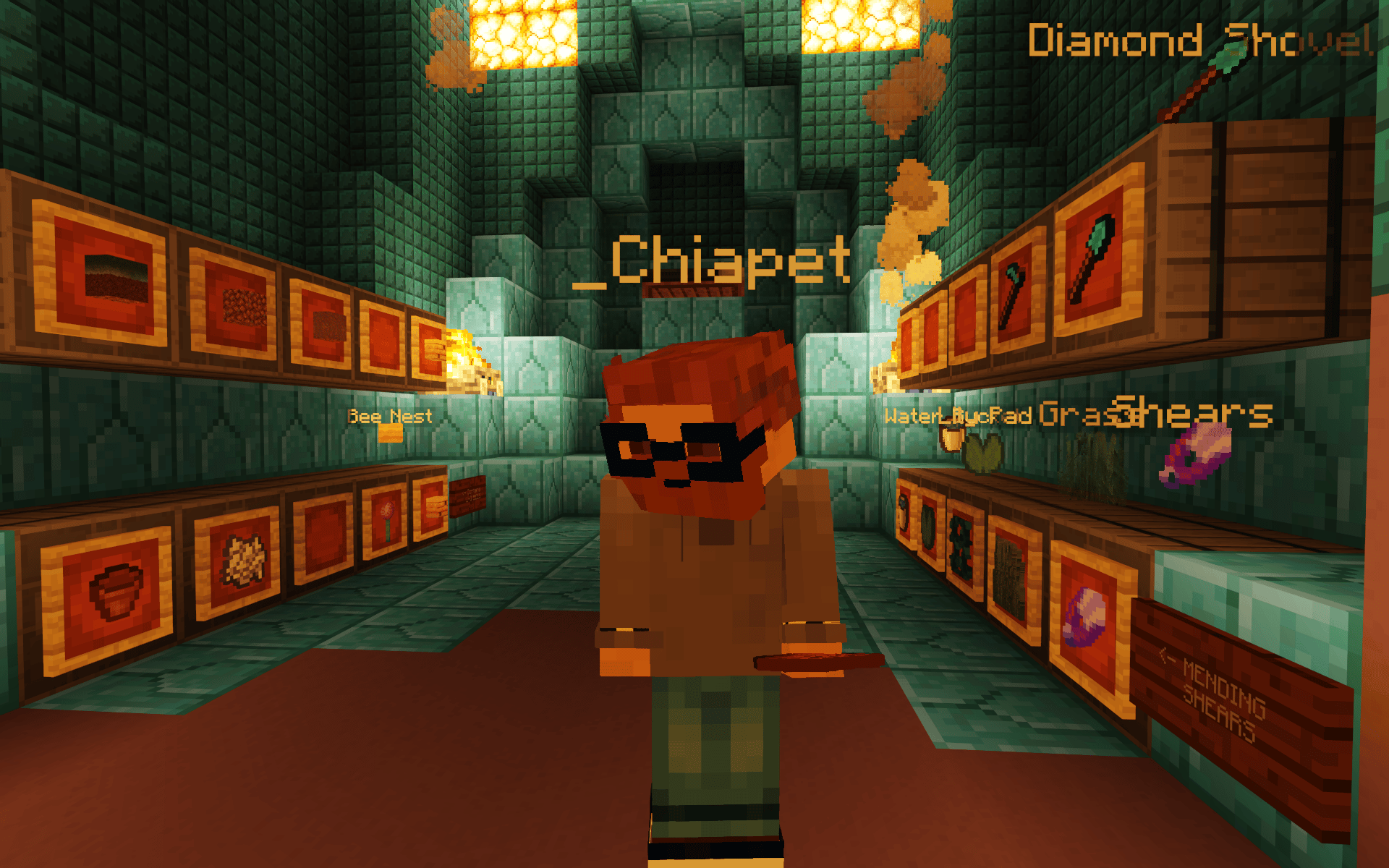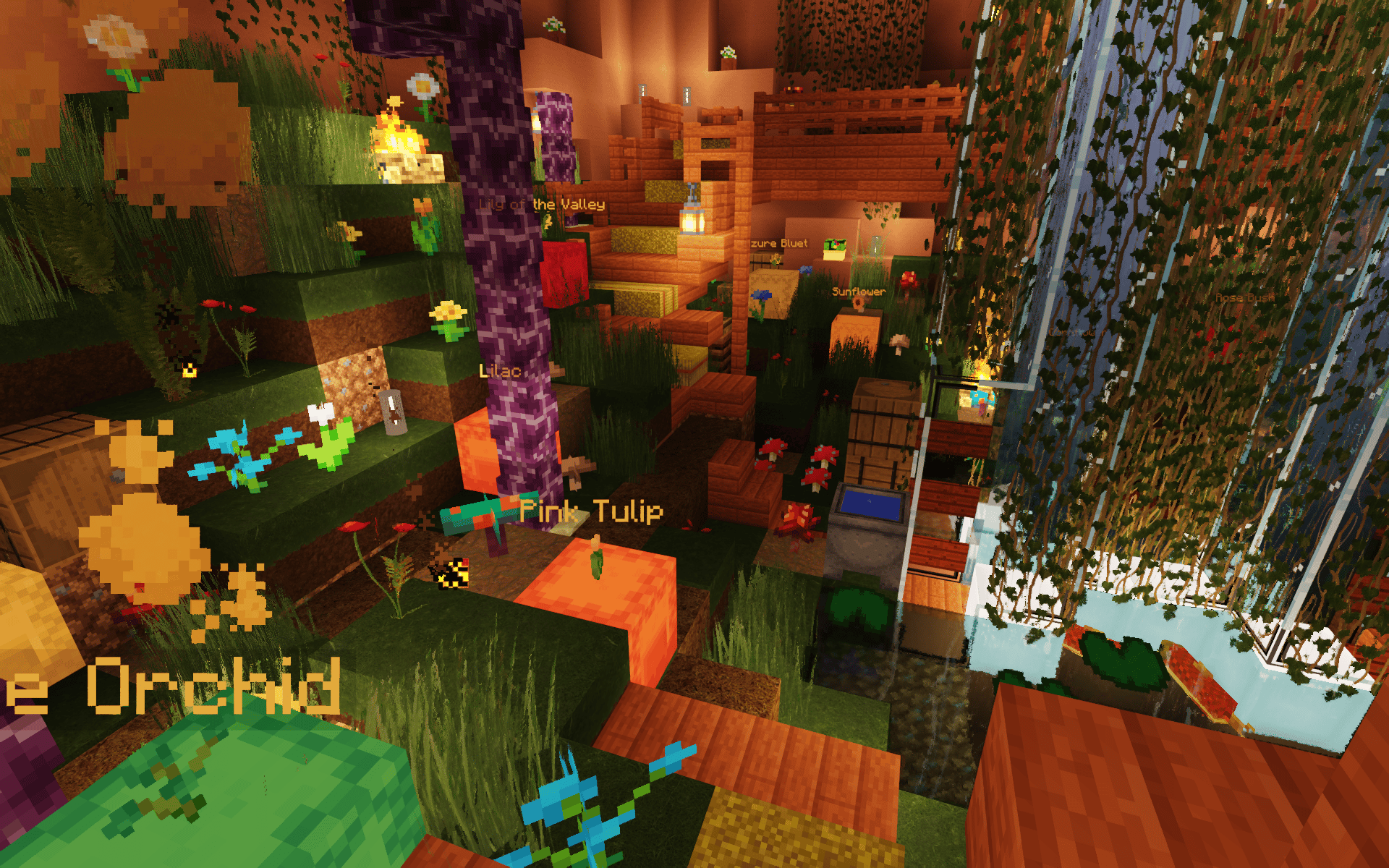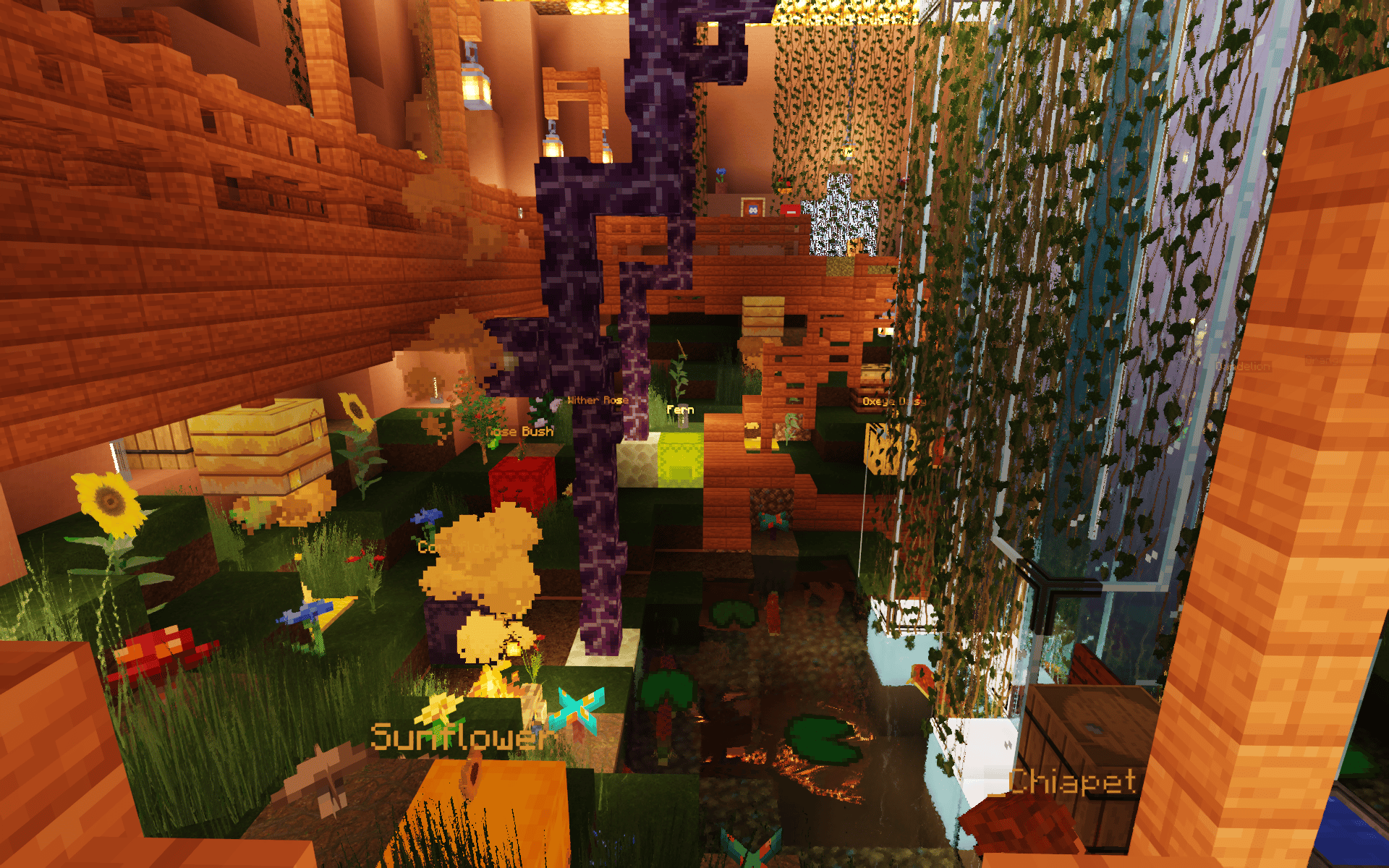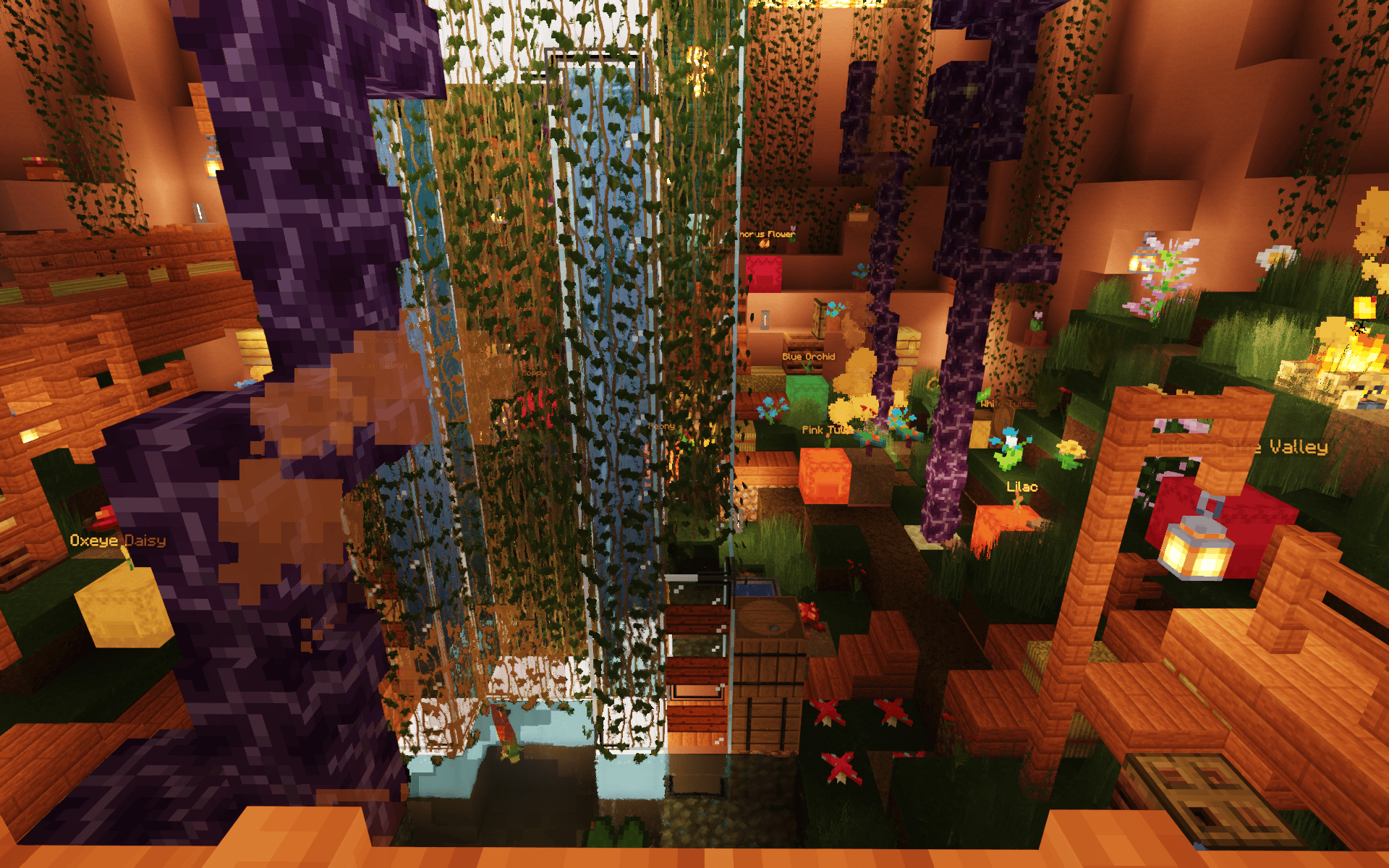 And really all it took was a couple and a location as brilliant as this and I was hooked…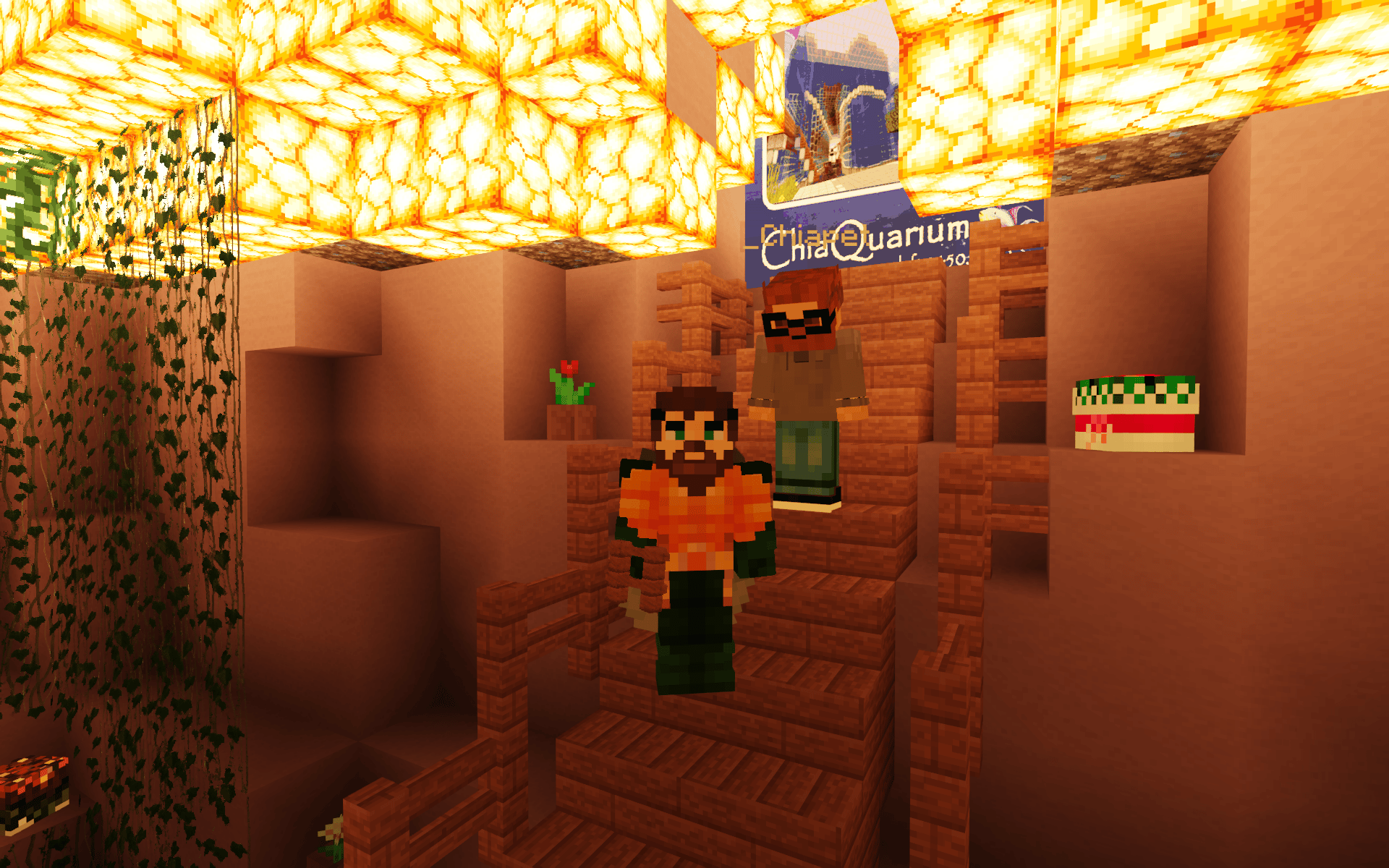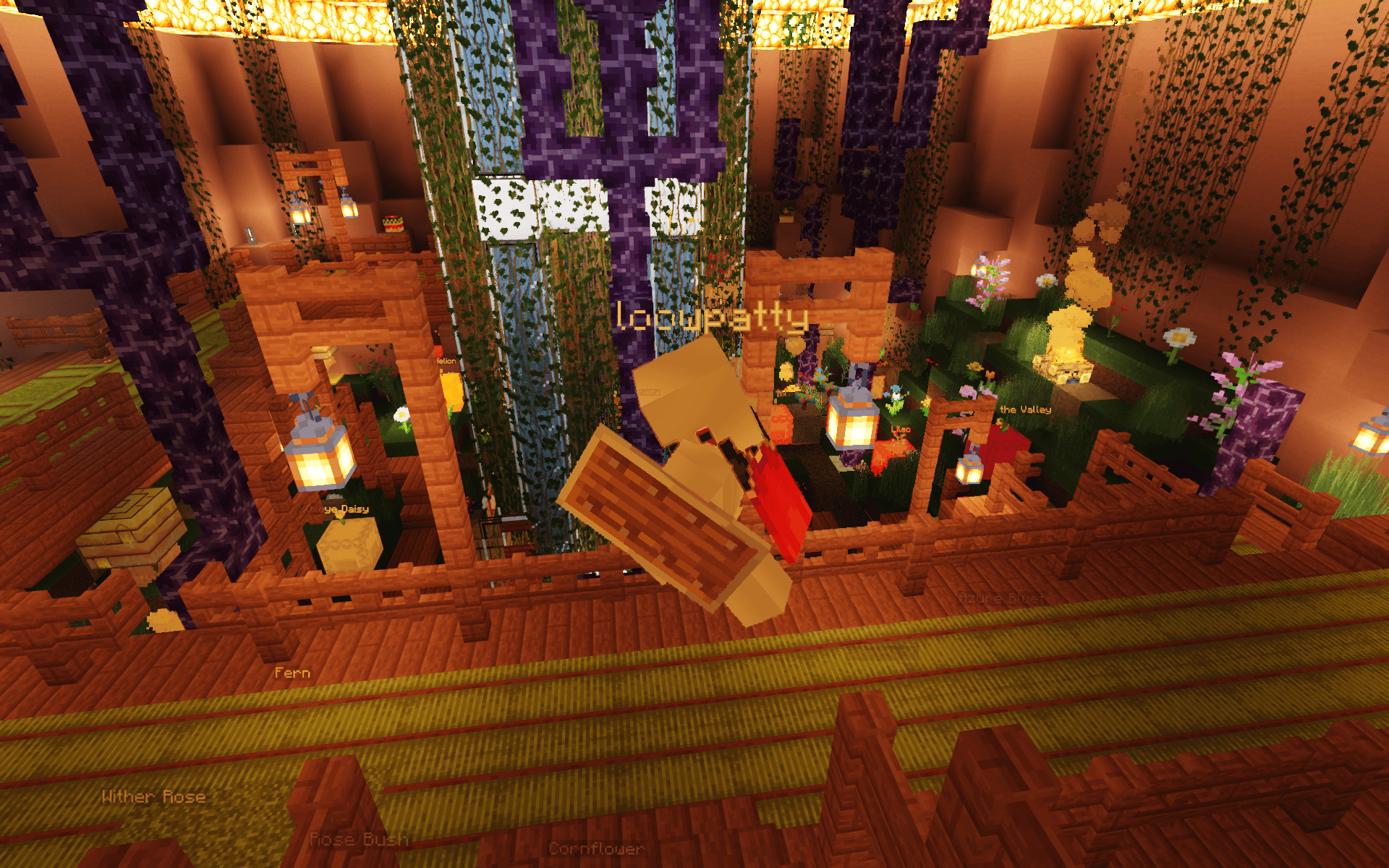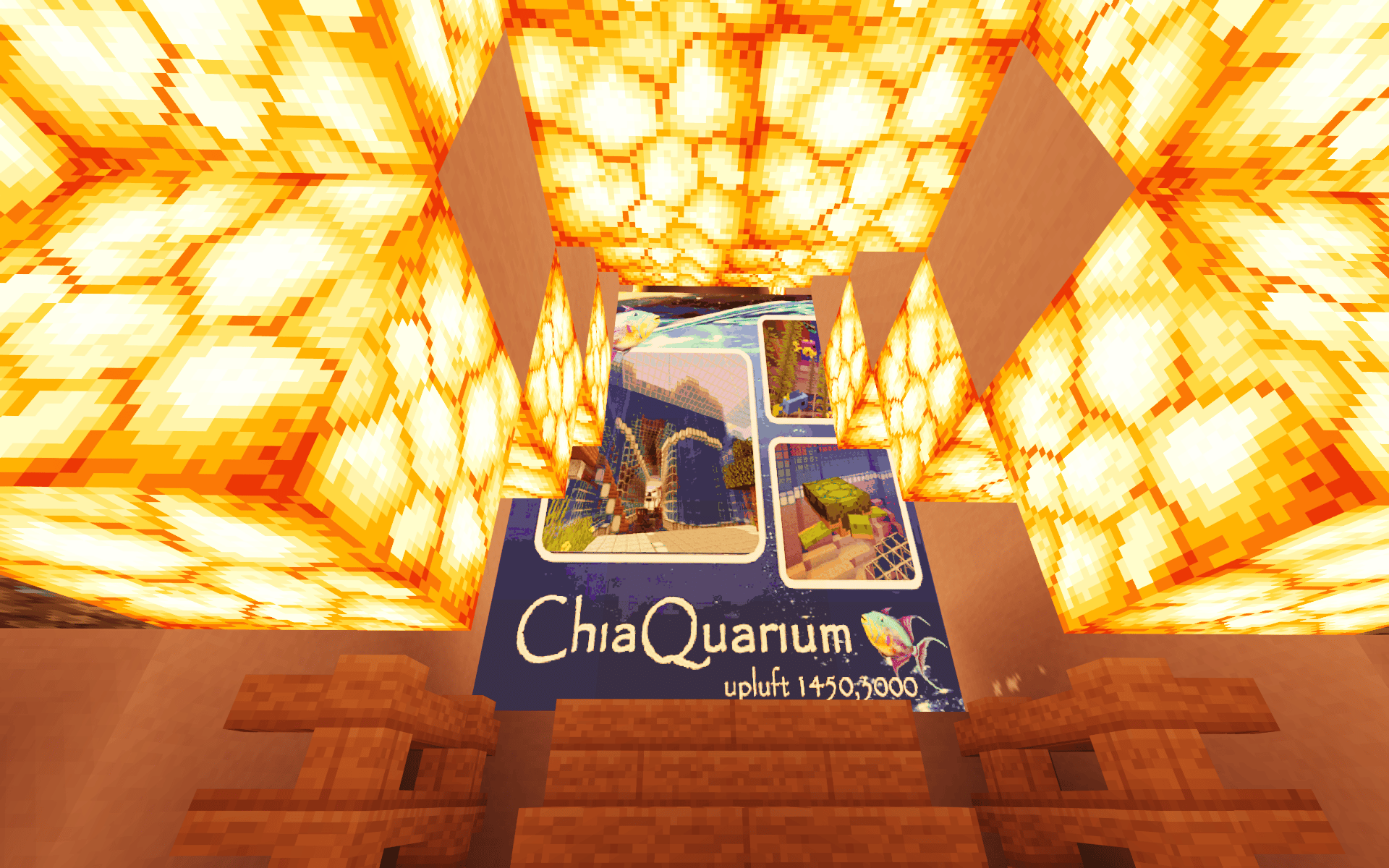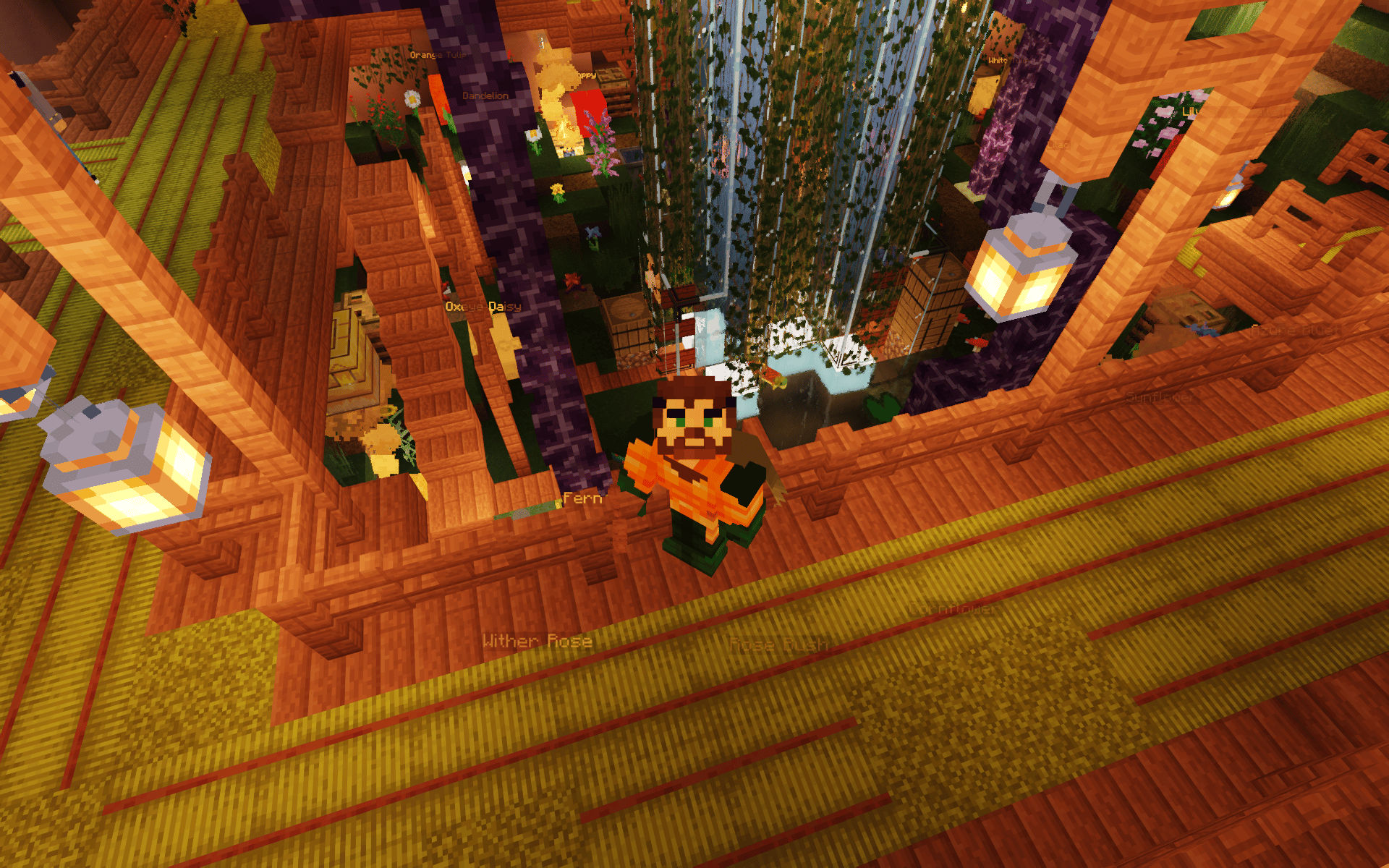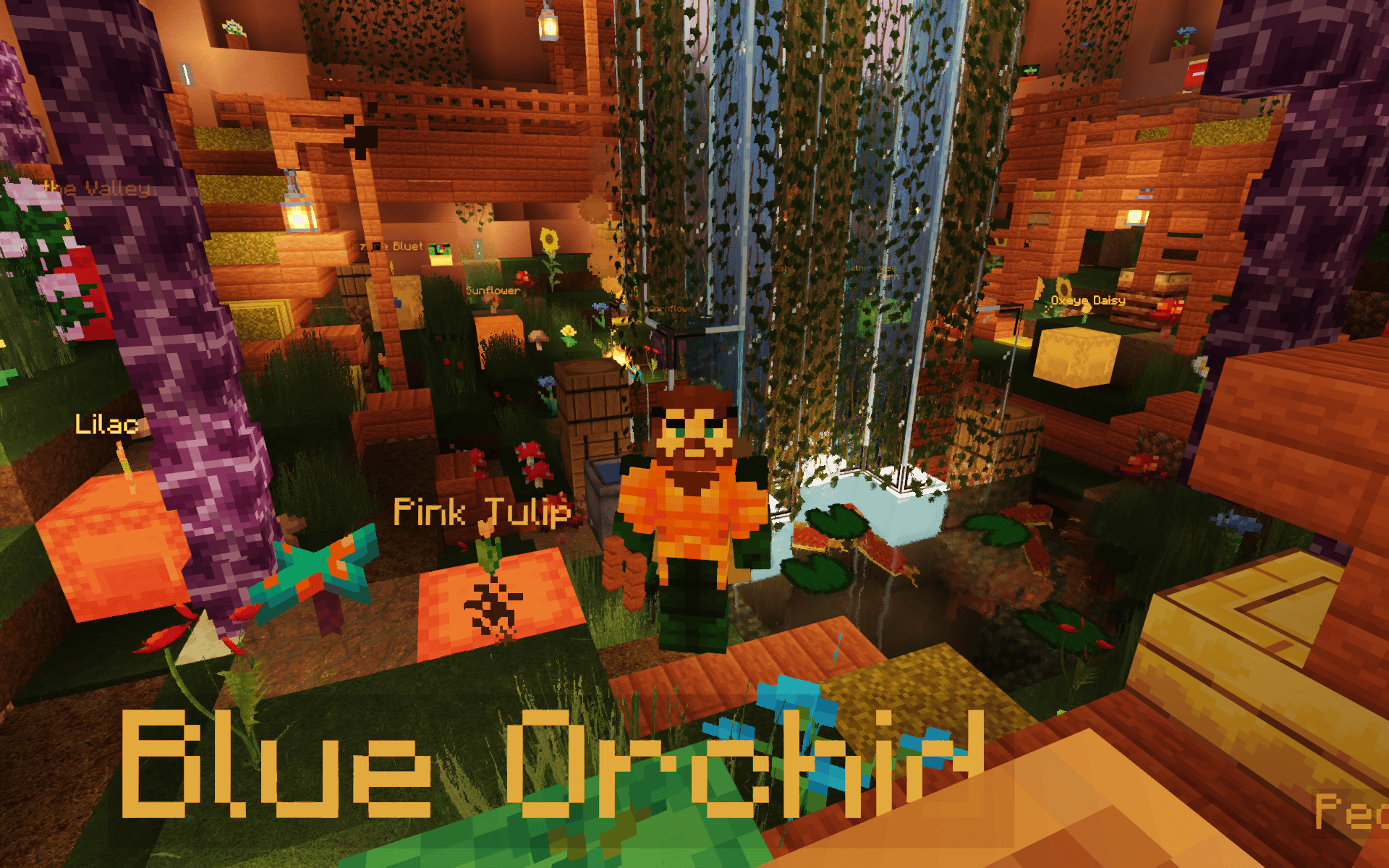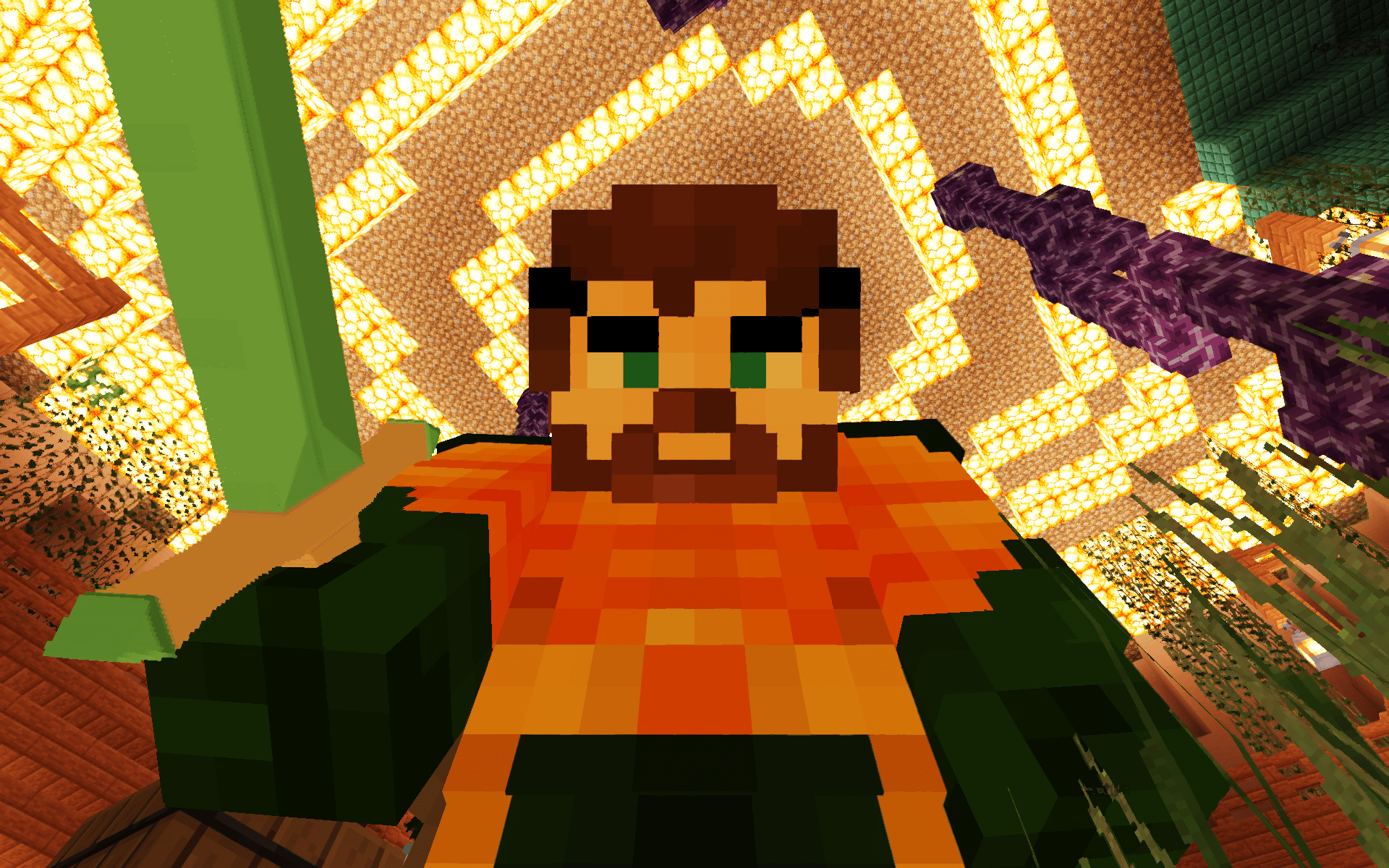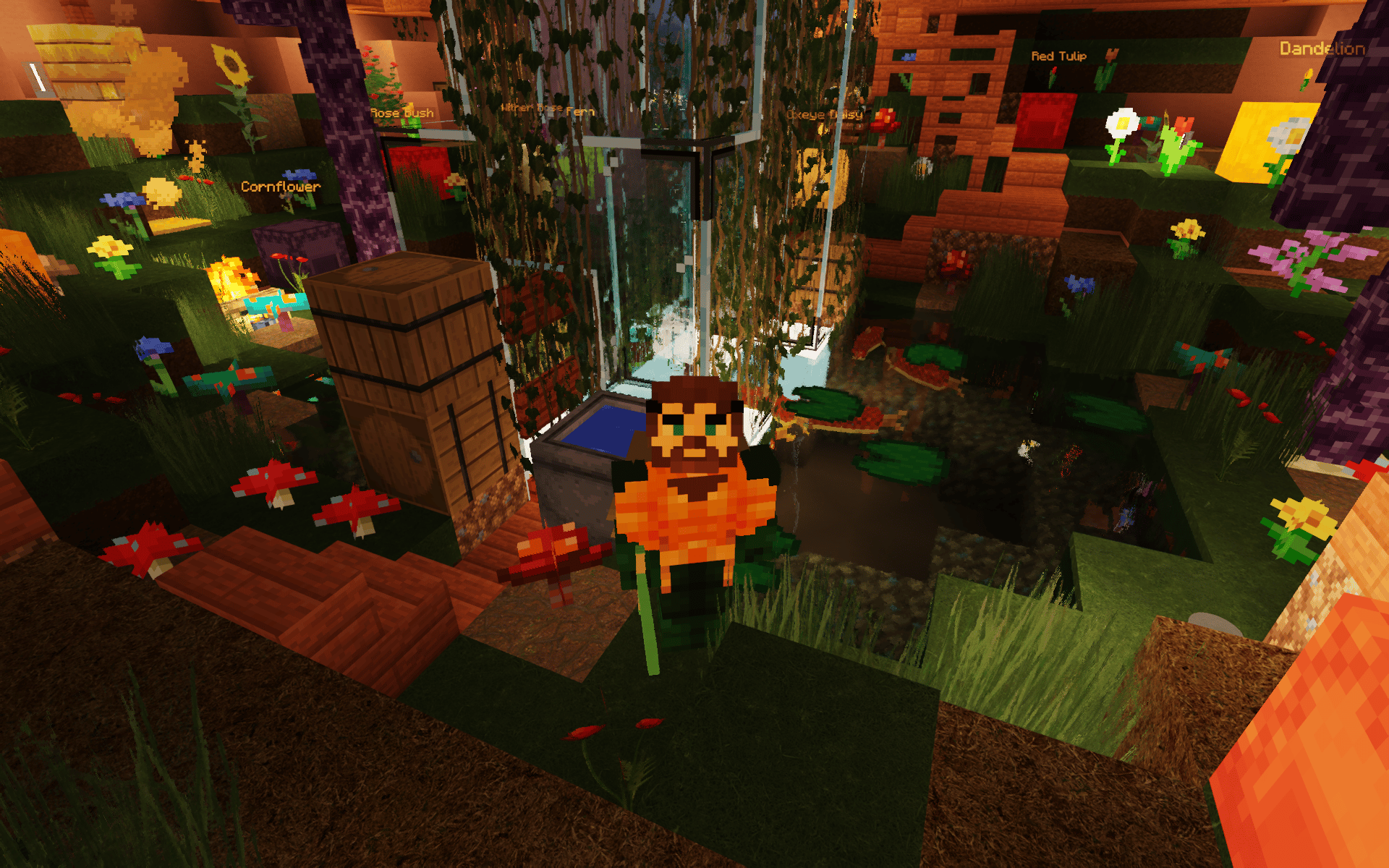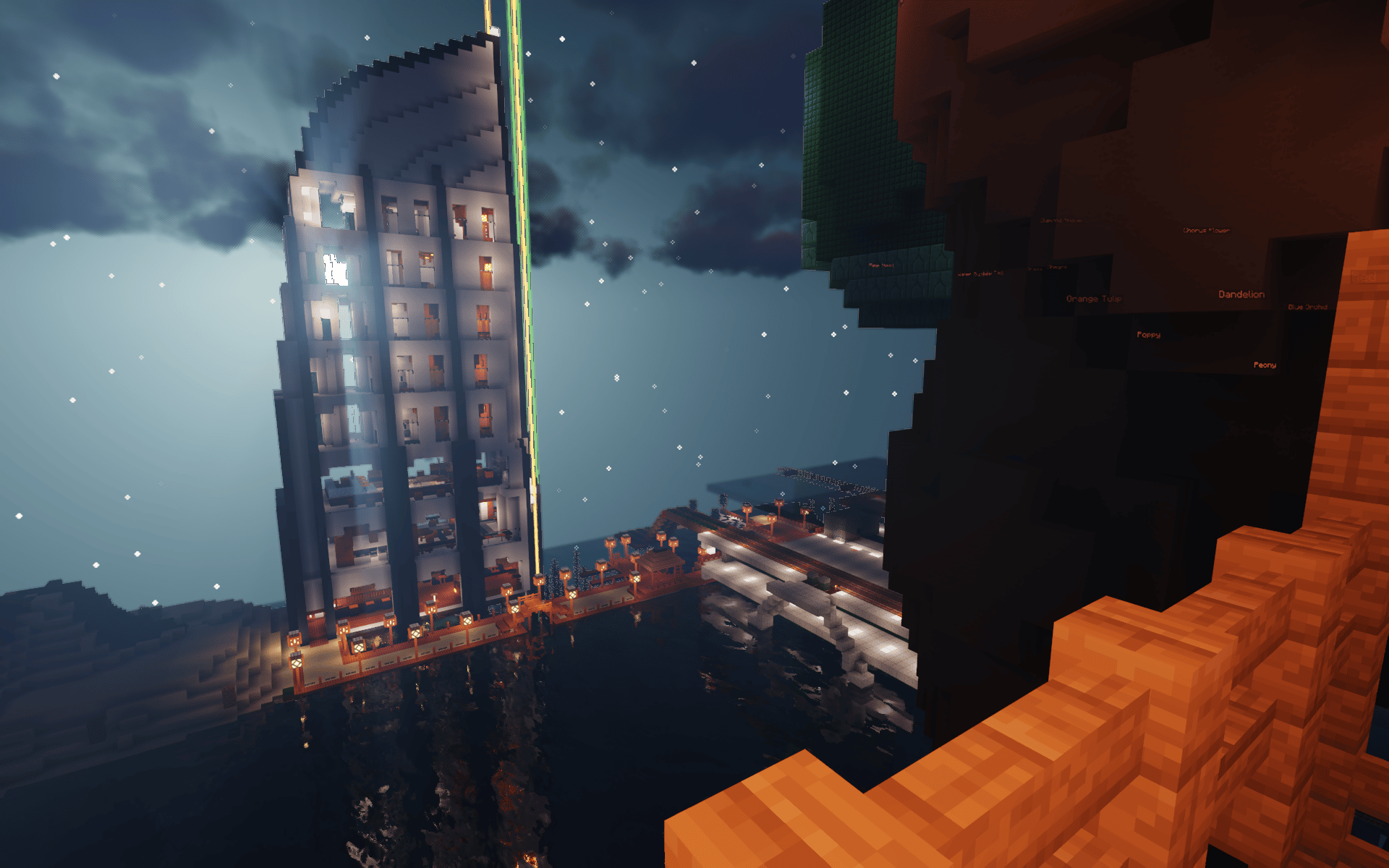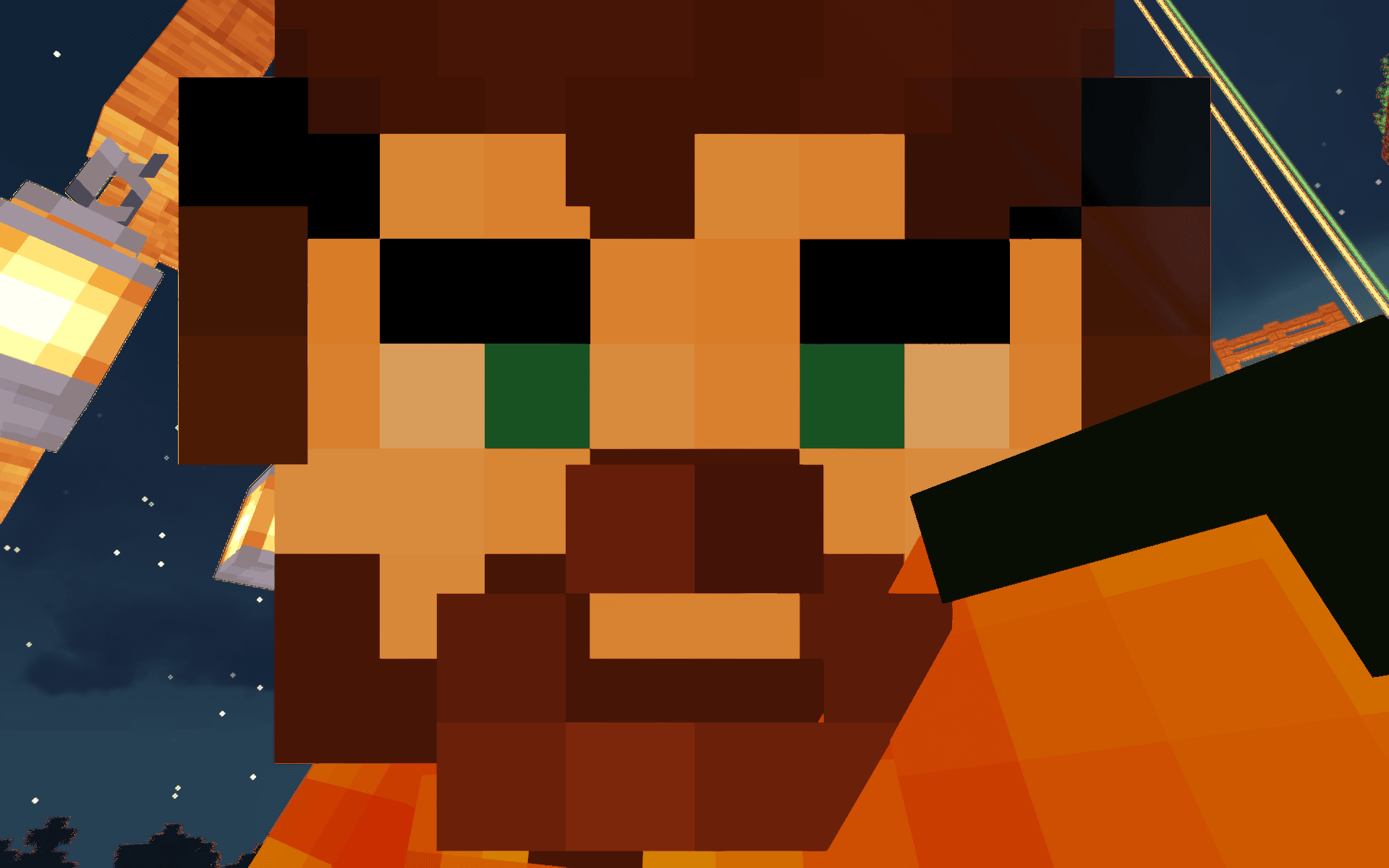 With the view back over to the eastern part of the Chia Estate I figured I'd have to take the air before taking one final meander through on the way to go check out one of my personal plots in the just to the south.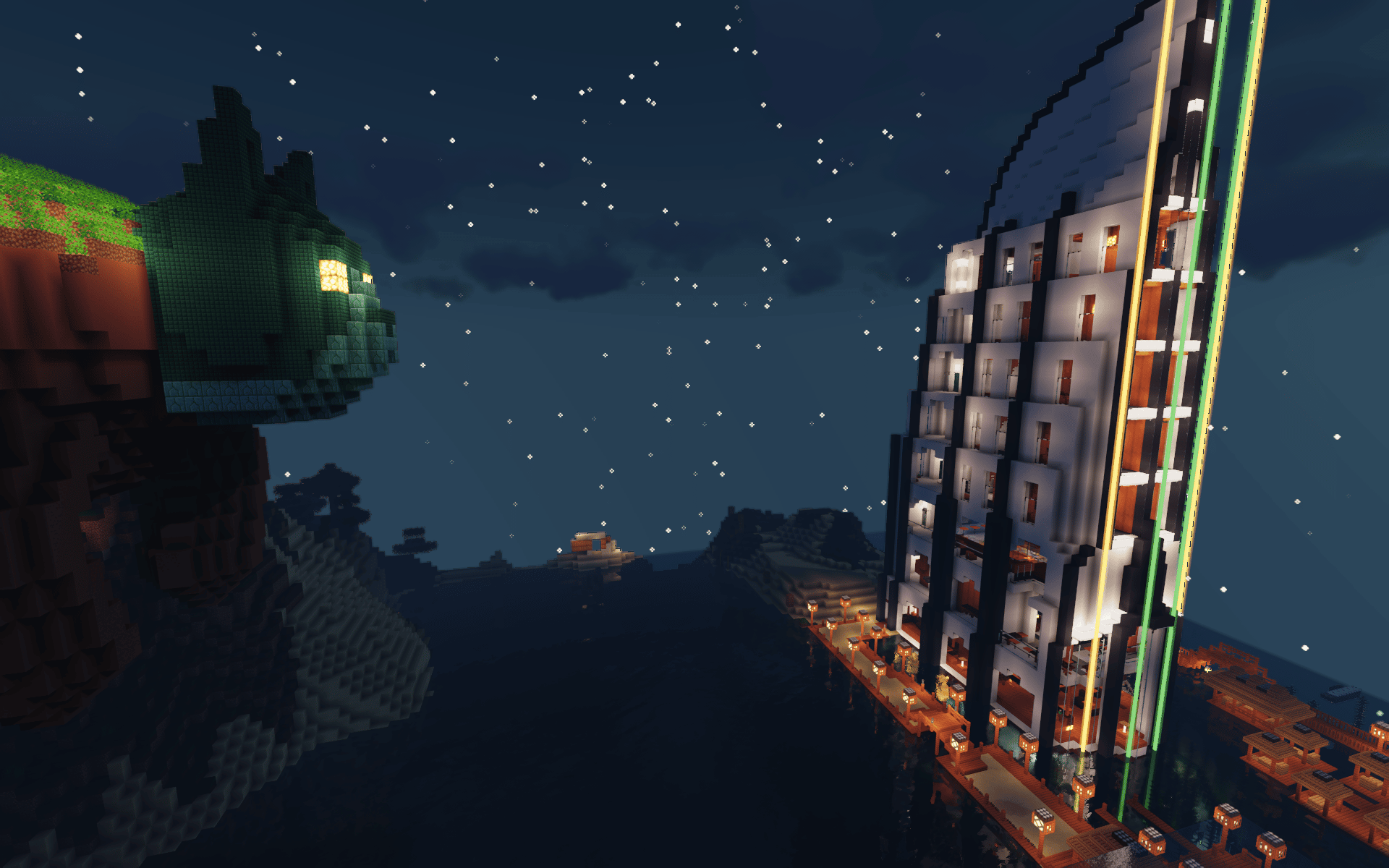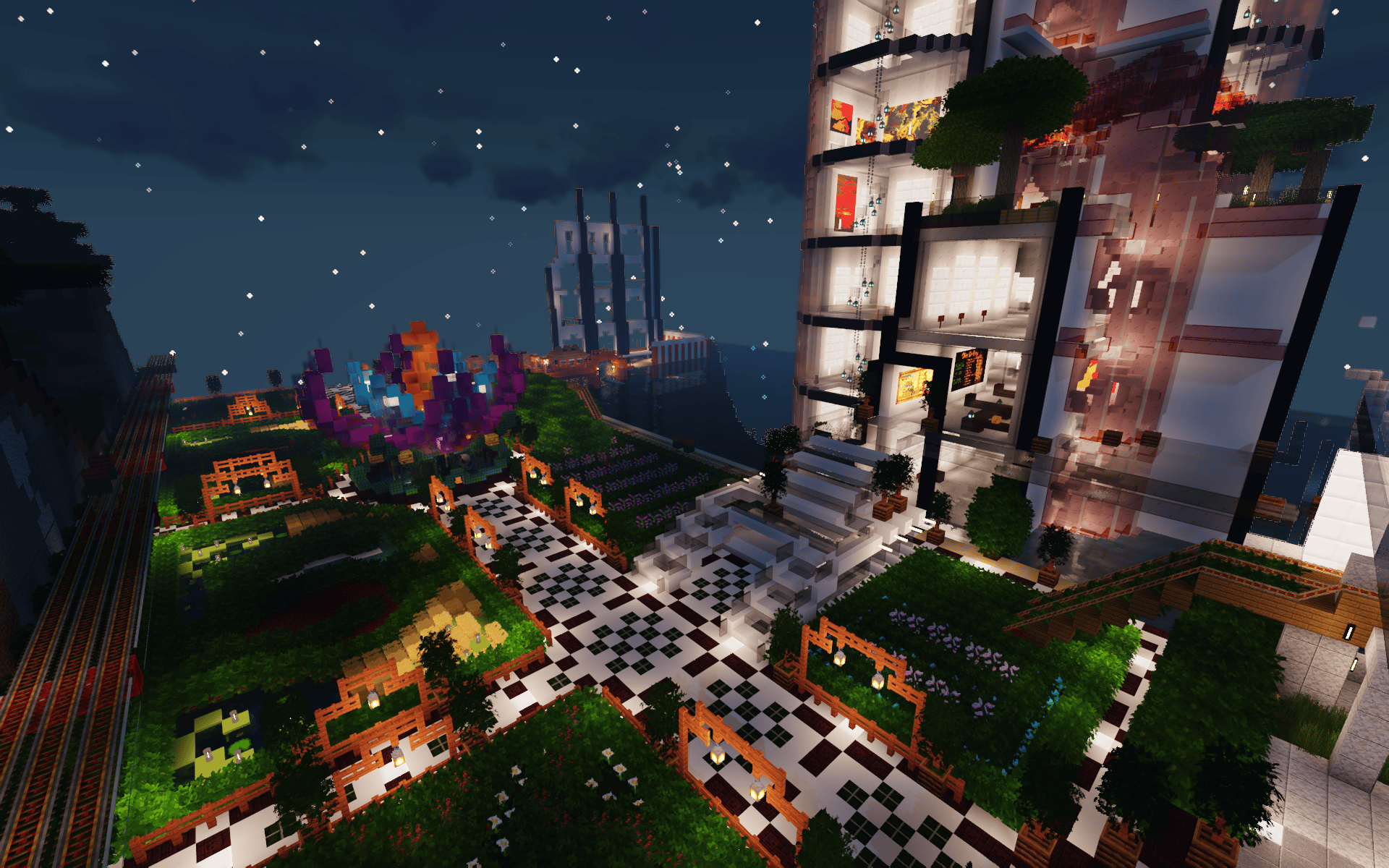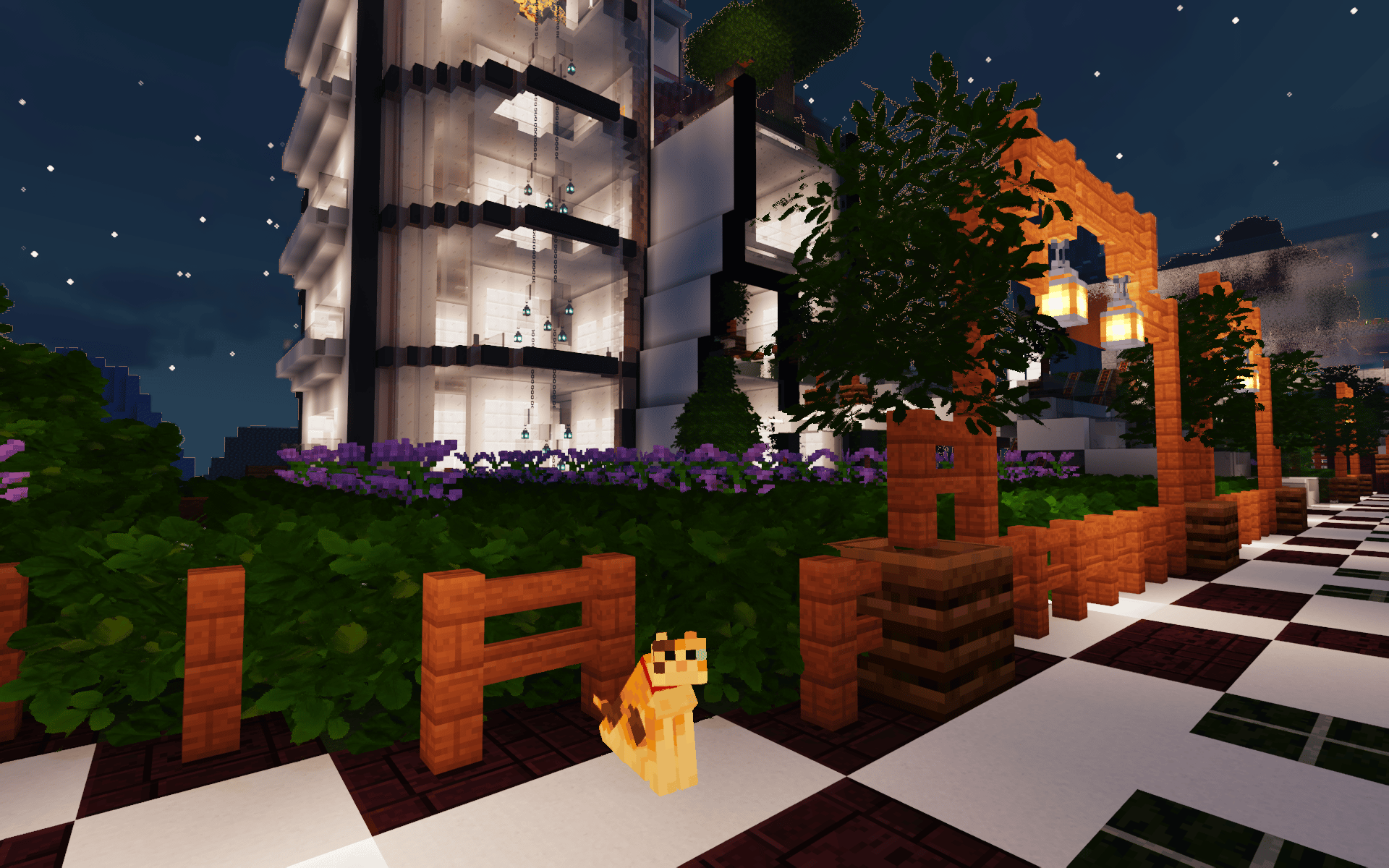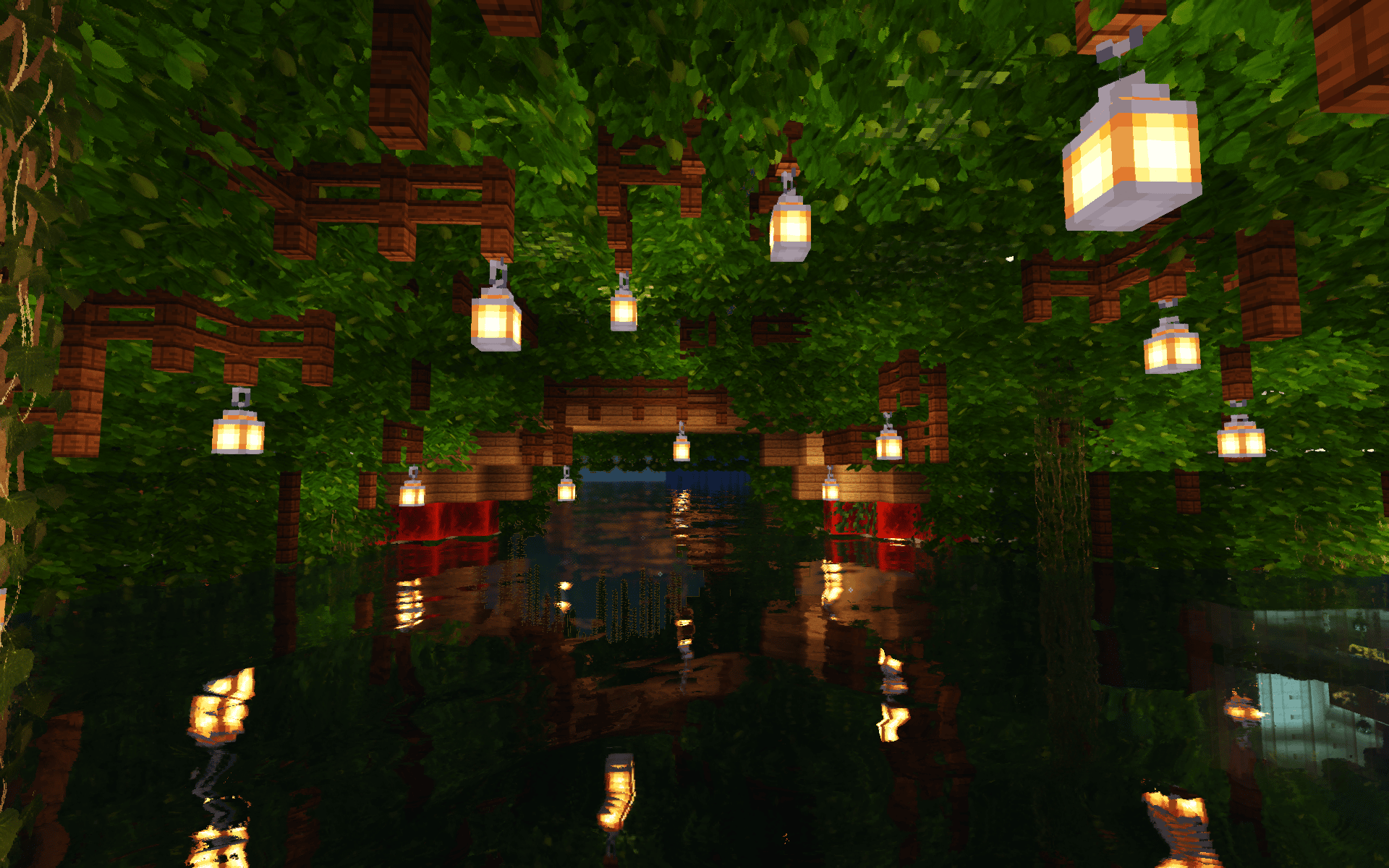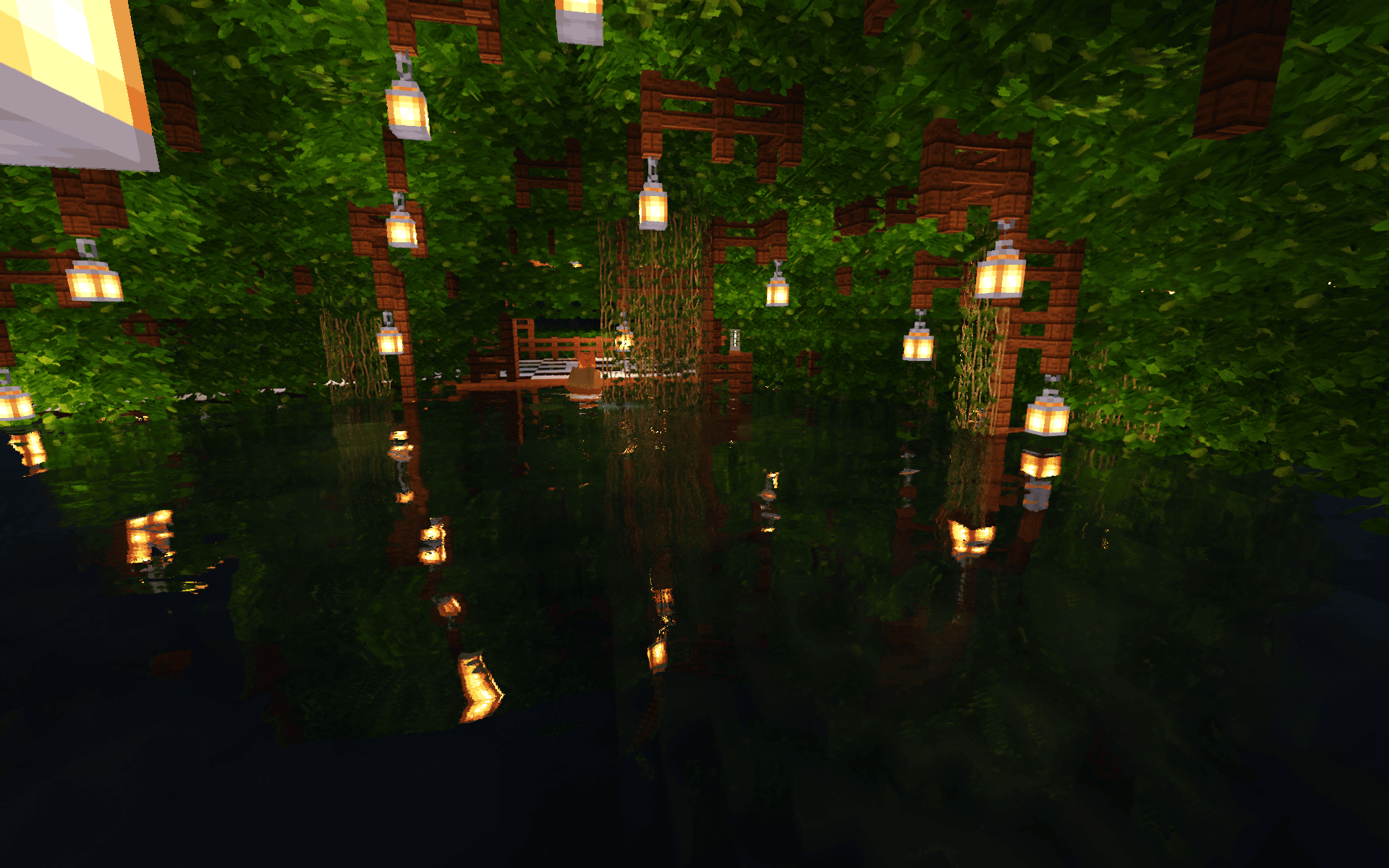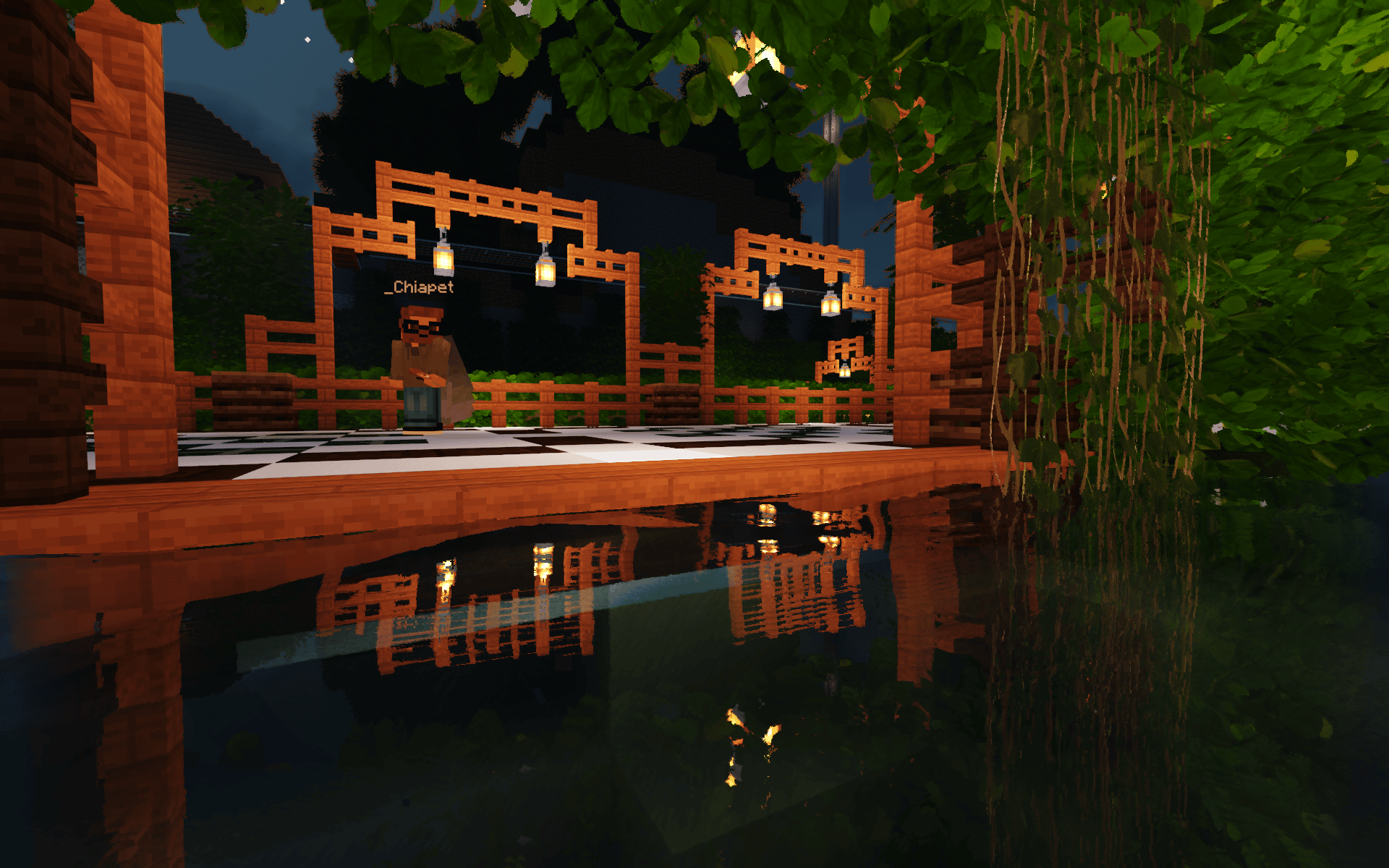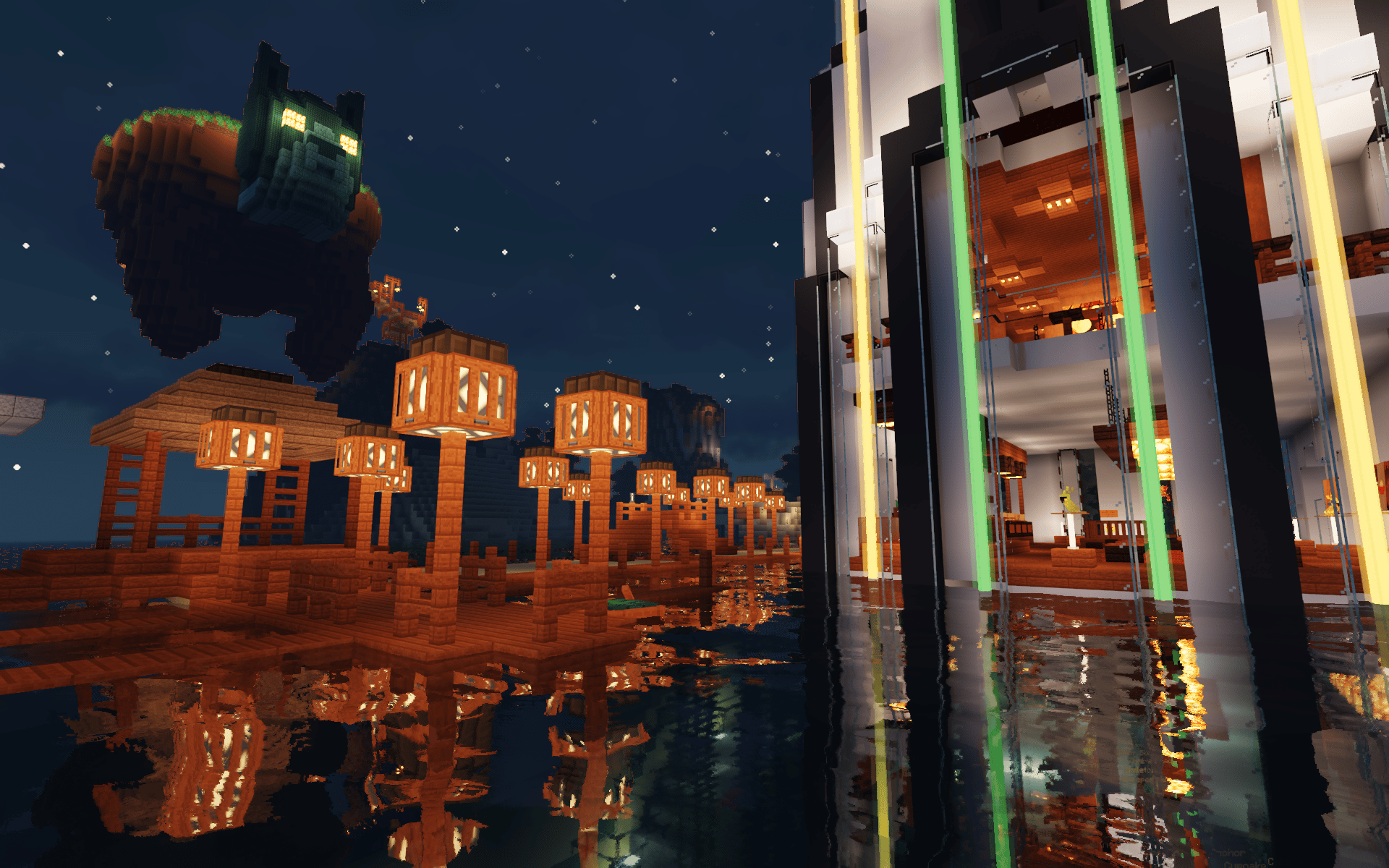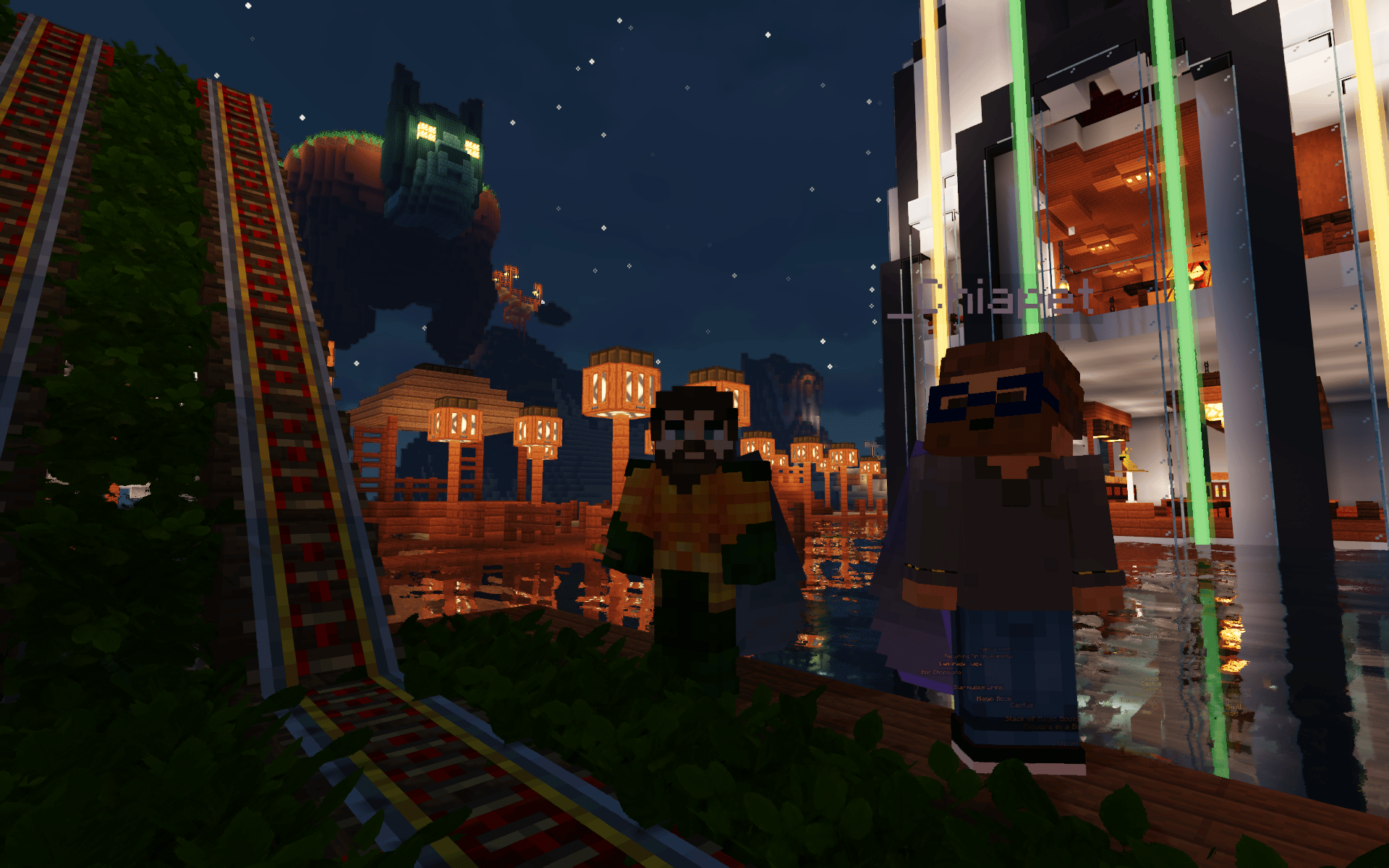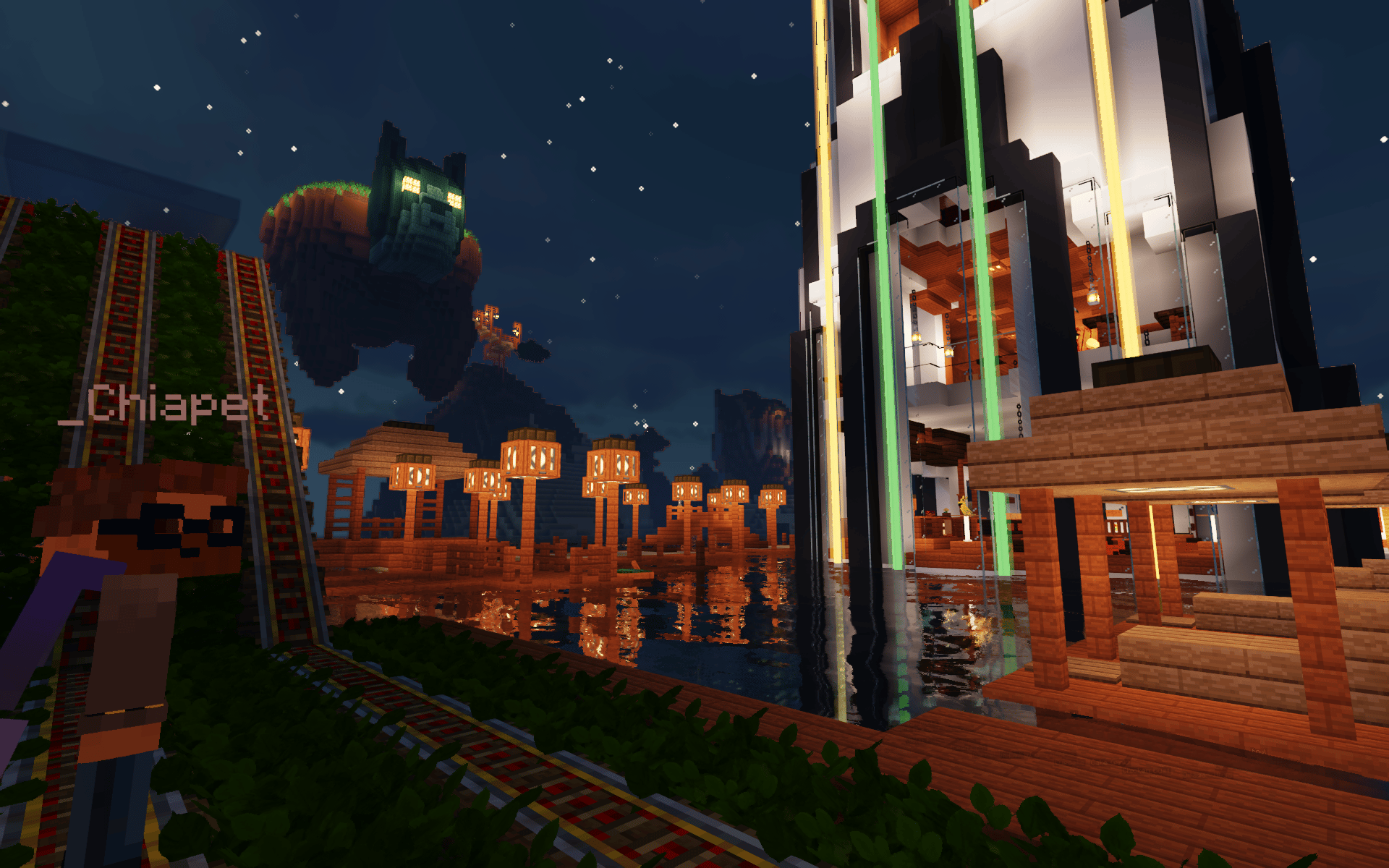 And finally with the evening coming to a close it was time for me to be on my way.  For really I needed to get to where I could lay some blocks and put in a bed in play so that when next I happen to meet my end in the deep dark night beyond the Chia Estate light that I can be sure to wake as close as possible to a majestic place such as this.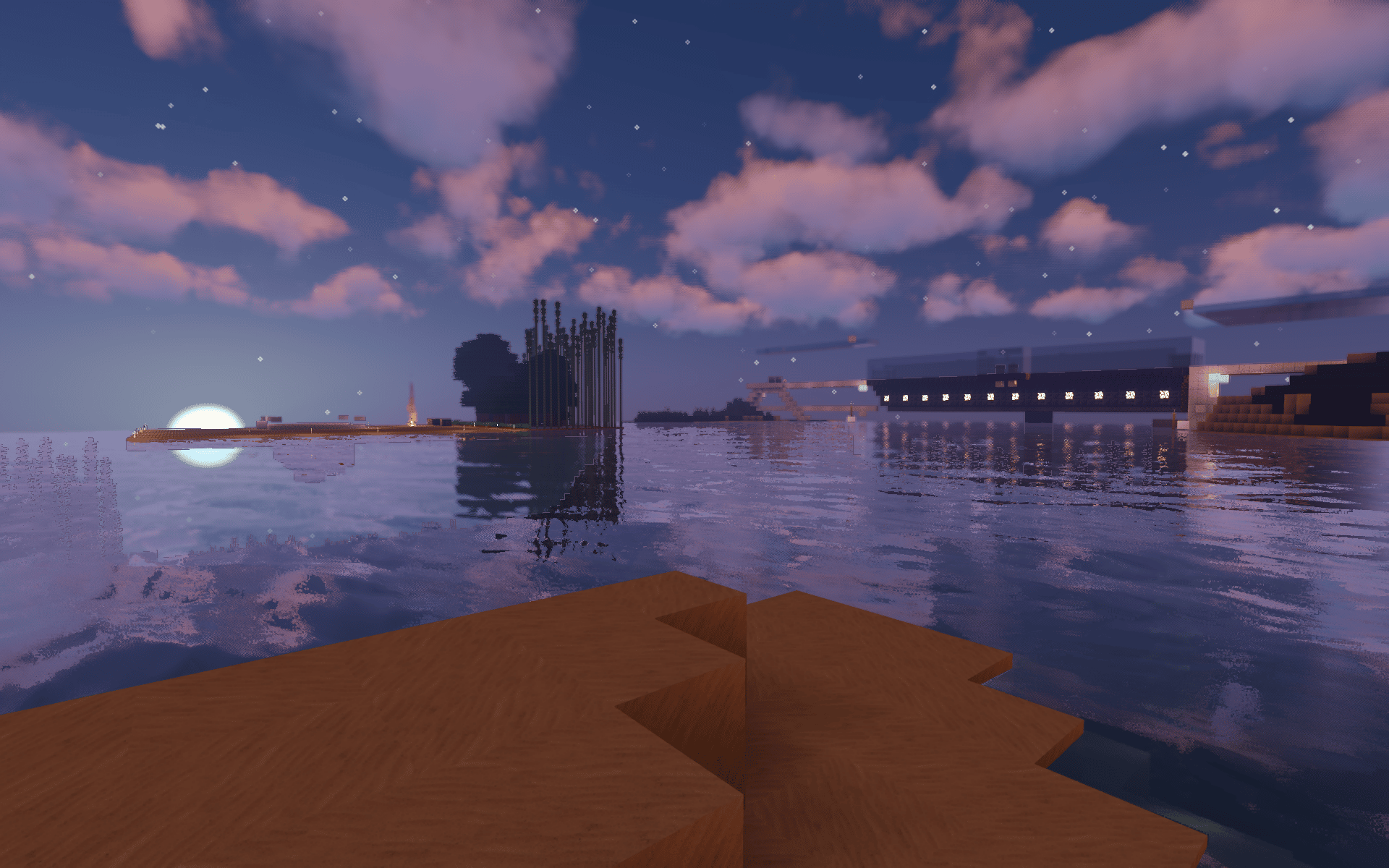 And with mission accomplished and the sun back ready for its morning westerly run, one last climb to another of mine one plot away to see about a capture of the Chia Estate area in all it's glory lit not from the stars, reflections, and lanterns, but the daylight suns rays.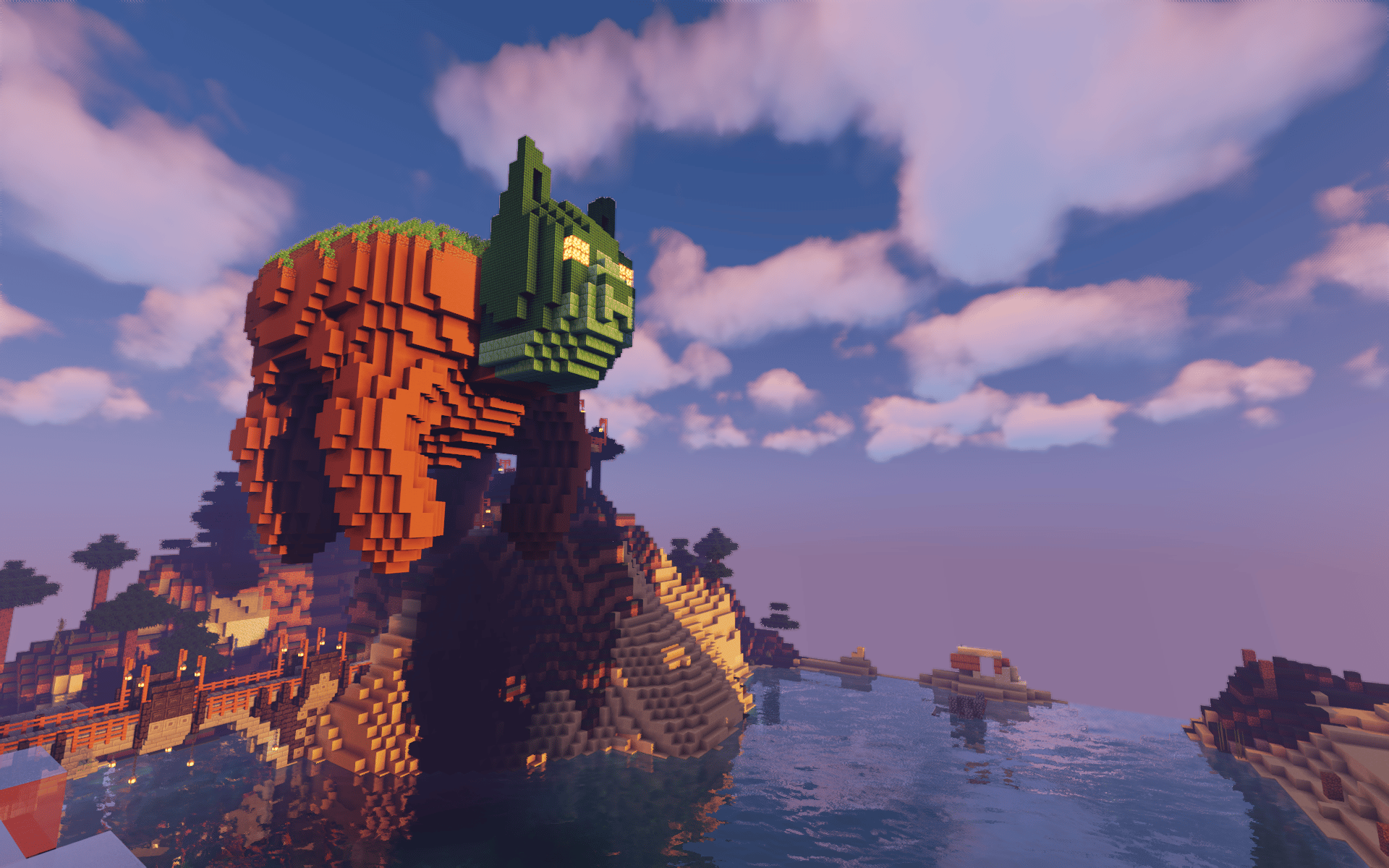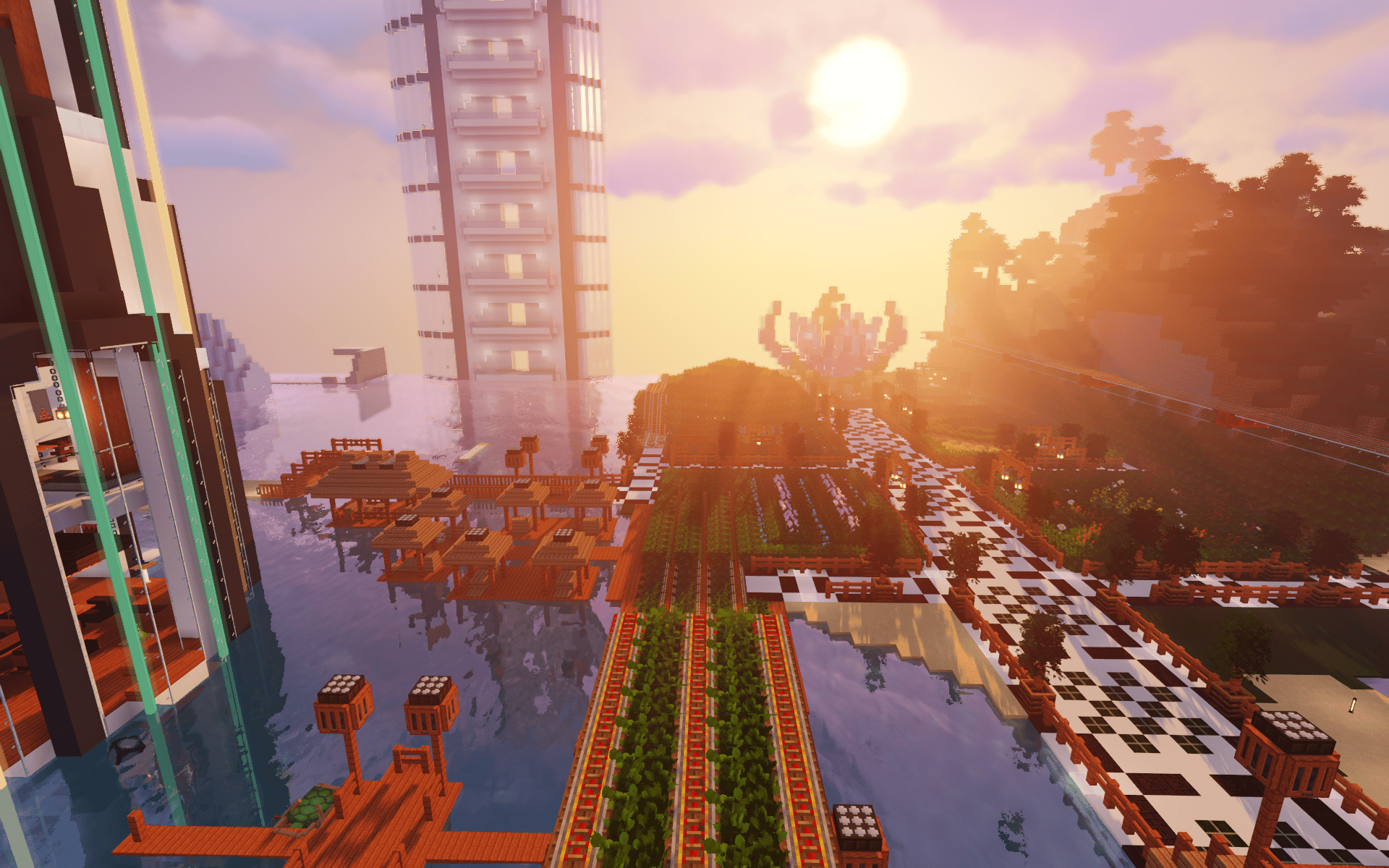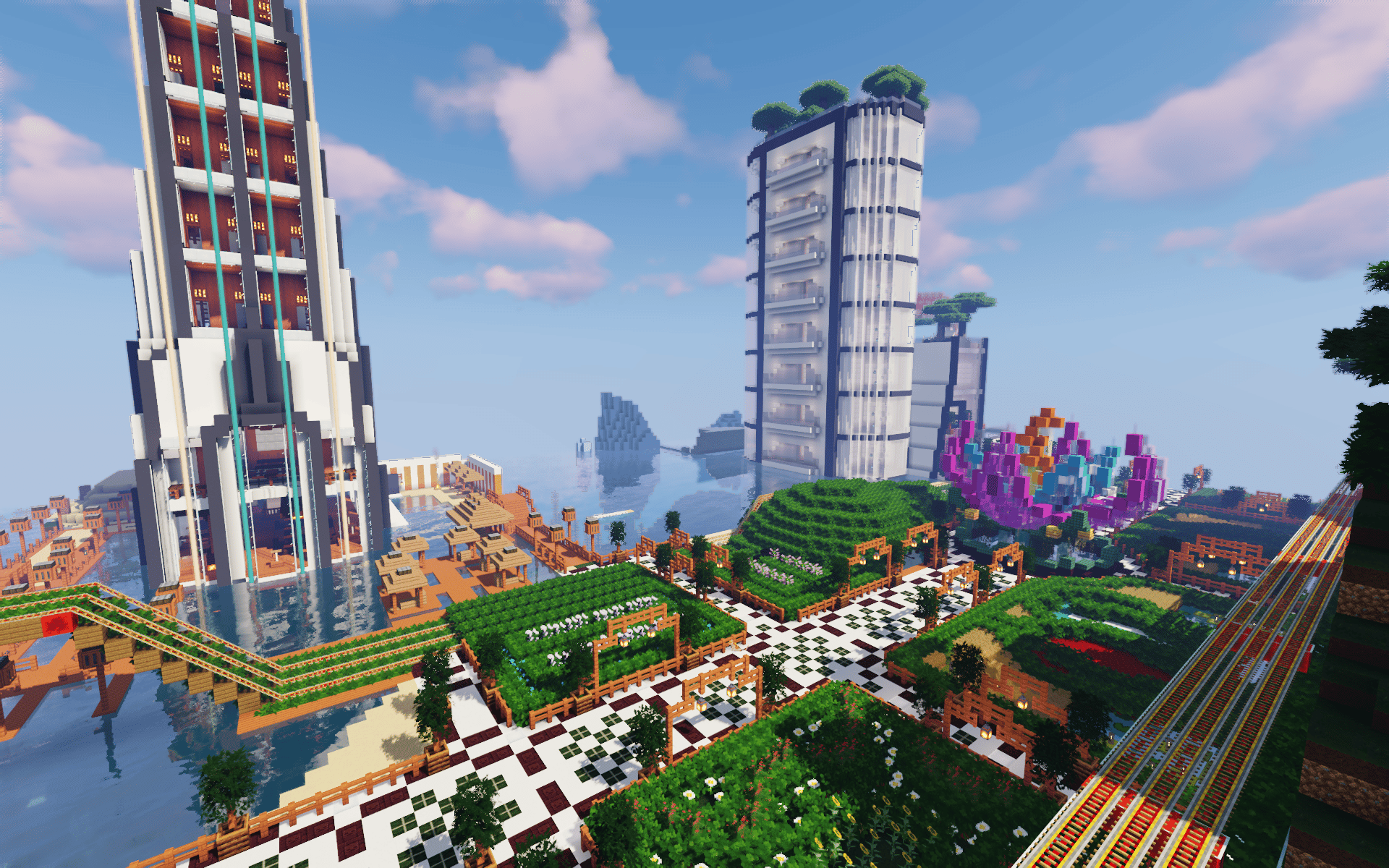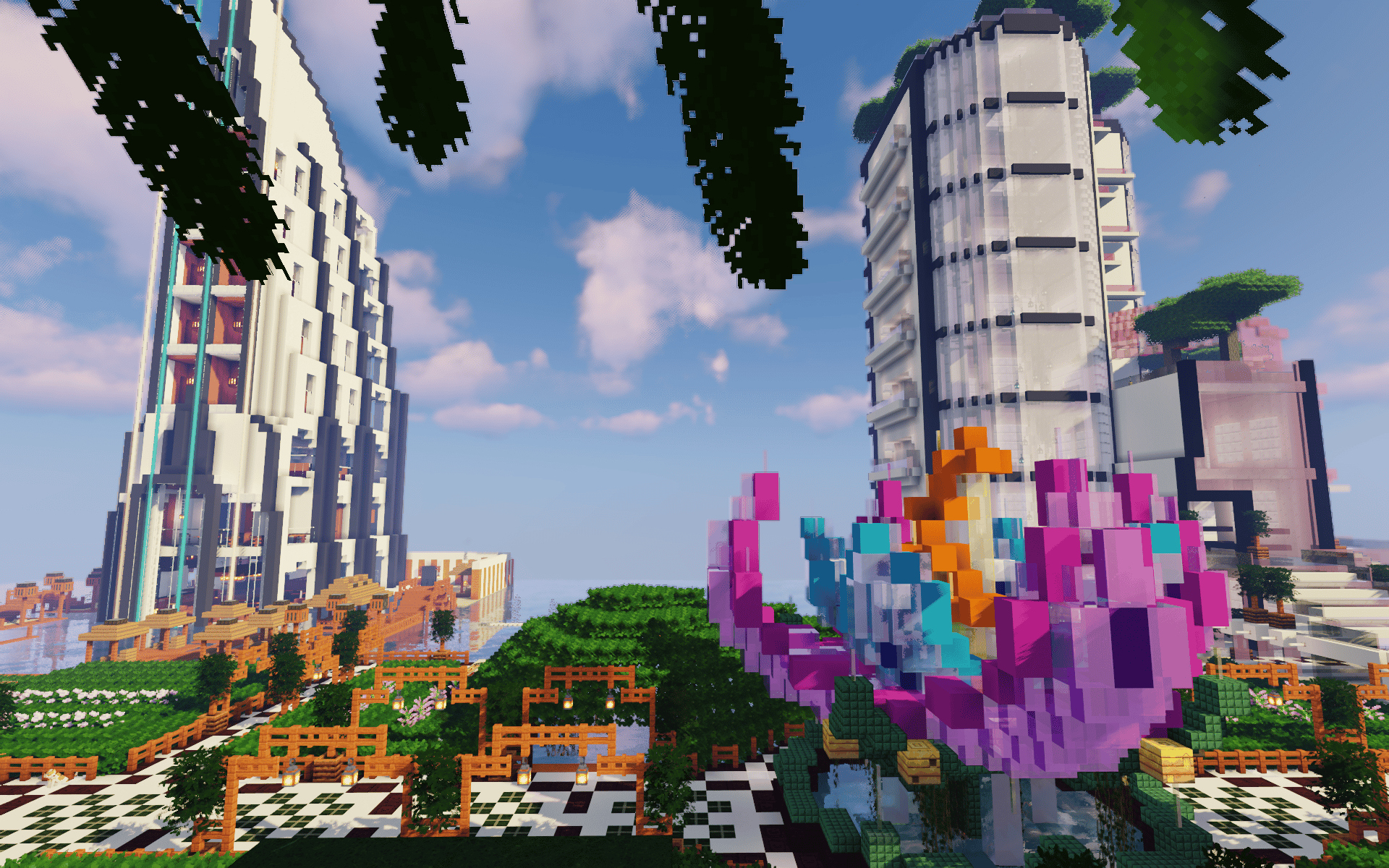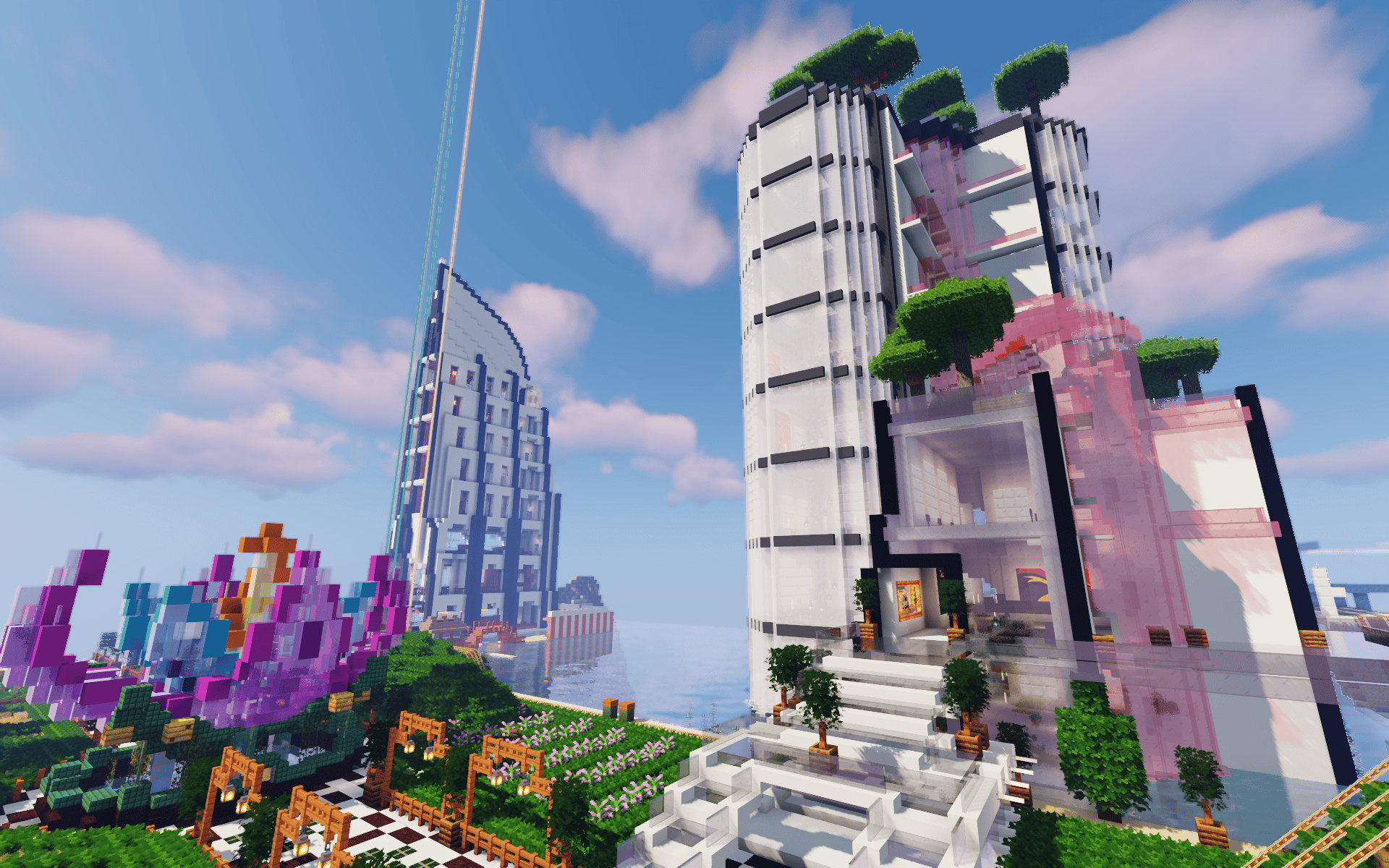 Honestly, hats off to Chia and his crew for this spectacular are of The Uplift World metaverse over in UpLuft.  I'm truly grateful for the opportunity to have been invited in to take a look at this epic Estate in the making, the overall aesthetic of which really speaks to ability of one to fulfill a vision of complete immersiveness, especially when out an about with newfound friends. You would think having been to The Chia Hotel, ChiaQuarium, and Chia Horse and Pig Racing Track for previous features would have prepared me for the revamp of this estate, but really, it is the tying of this all together into one unified stretch of epicness complete with unity and theme that drives this fantastic metaversal estate of greatness into the next level that each and every one of you out there really should take the time to experience first hand for a day and night meander that will blow your mind and enlighten your soul.
As for all of you that dropped in here to WhereWeHideAllTheAlpha to come along this most special journey of mine, thank you so much for the support you give us here at The Uplift World and the community which has become the heart and soul of the truly blessed metaversal space we have made our home away from IRL home.  We really do appreciate everything that each and every one of you bring, and hope to have some of those amazing things featured here with us in the very near future.  To find out how you too can contribute in the most impactful but simplest way, check out Alpha Article Features Calibrated For All and don't be shy.

There are many amazing builds both big and small scattered across The Uplift World Metaverse well worth celebrating, but this Epic Estate Buildz series is especially tailored towards those that have expanded their plans and development across multiple adjoined plots.  Whether it be an actual prepackaged Estate that you've developed or a series of adjacent plots you've conglomerated into one massive Estate or City State, we want to get the low down from you via our Epic Estate Buildz submission form on exactly what it is you have done and why others should come visit you!  
The Uplift World Official Links
*Article and associated images curated by Jimmy D